We think it's pretty fun to plan a wedding, but we also know how over whelming it could be.  We also belive that photography is one of the most important vendors you'll hire to document this uber special day you will remember for the rest of your life!  To help us all out we contacted some of our favorite gals out there in the photography biz to give us some tips to help smooth over the process of your wedding day, so listen up, what they have to say is pretty good!
First we are hearing from Megan Welker…
#1. DO have an engagement session, even if you feel like you don't need one. I love to do them for my couples because I feel like it gives us all a chance to get to know each other better. It's a great opportunity for them to see how I shoot and the poses I use and it's great for me to see how they interact together, which makes us all so much more comfortable together when the wedding day rolls around. And who doesn't love extra photos during such a fun and exciting time?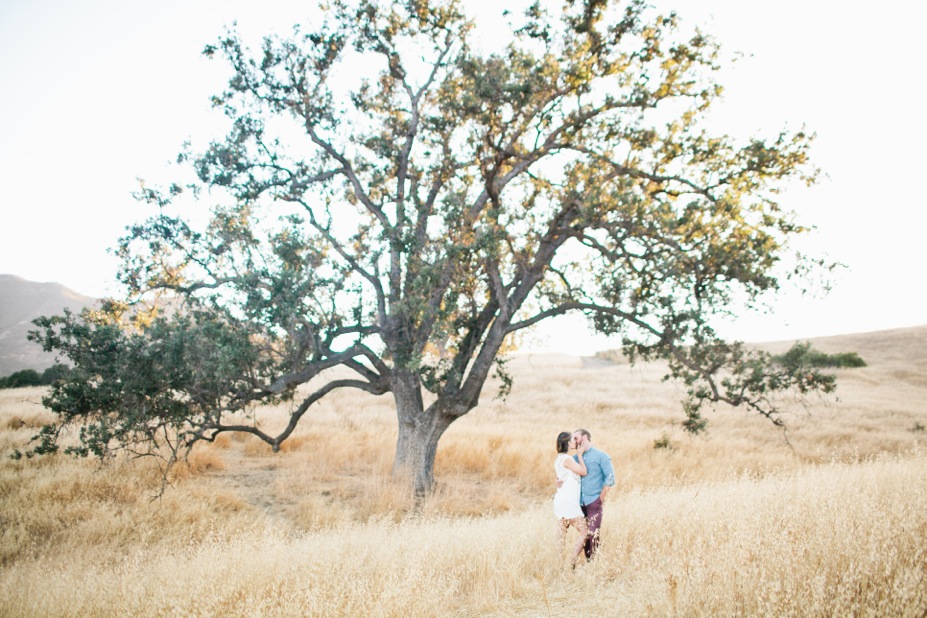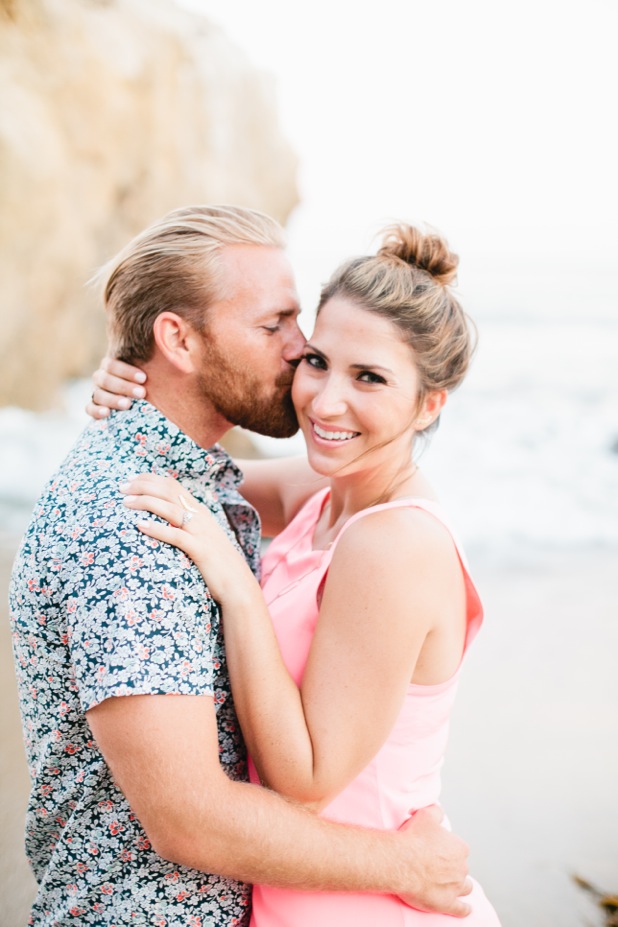 #2. DO get ready in a well lit (and tidy!!) room. Getting your dress on in a room with a lot of natural light makes for great photos. If a room is dark (like, cave dark) I usually try to open doors, windows, anything I can. If that isn't an option I will ask my brides come outside instead. It's worth it ladies!
#3. DO a first look! I never, ever pressure my couples into doing a first look but I do like to give them all of the pro's to doing one. First of all, you get to spend more time with your guests instead of taking photos during cocktail hour (and who doesn't want to drink more with all of the people you love?). You get to spend time together, just the two of you, you will have time to do all photos with your bridal party and family. And best of all, it's NOT rushed at all because we've scheduled the right amount of time for it all and not rushing to get back for your grand entrance. Best of all, you both still get that fuzzy feeling and cry happy tears when you see each other down the aisle.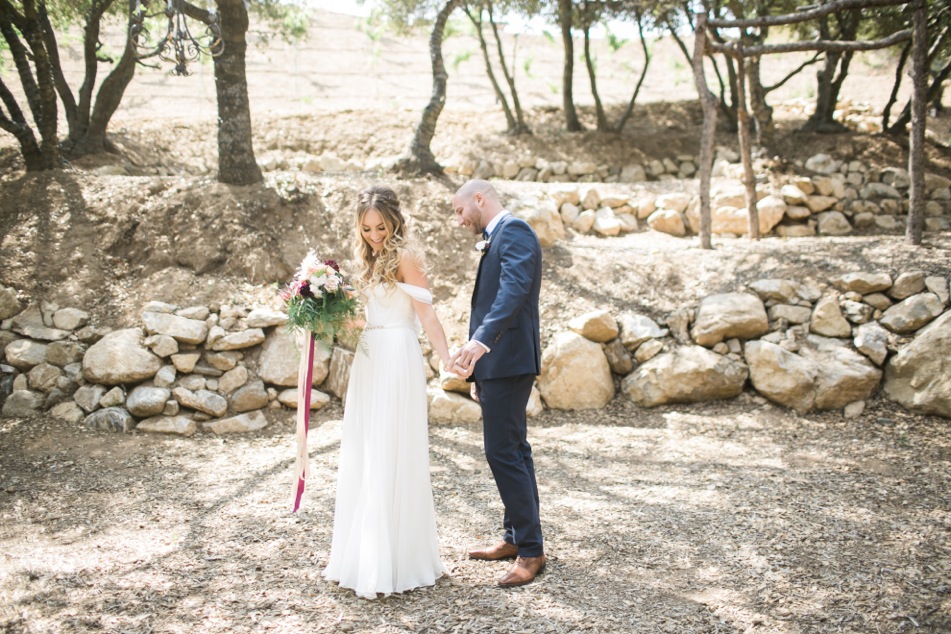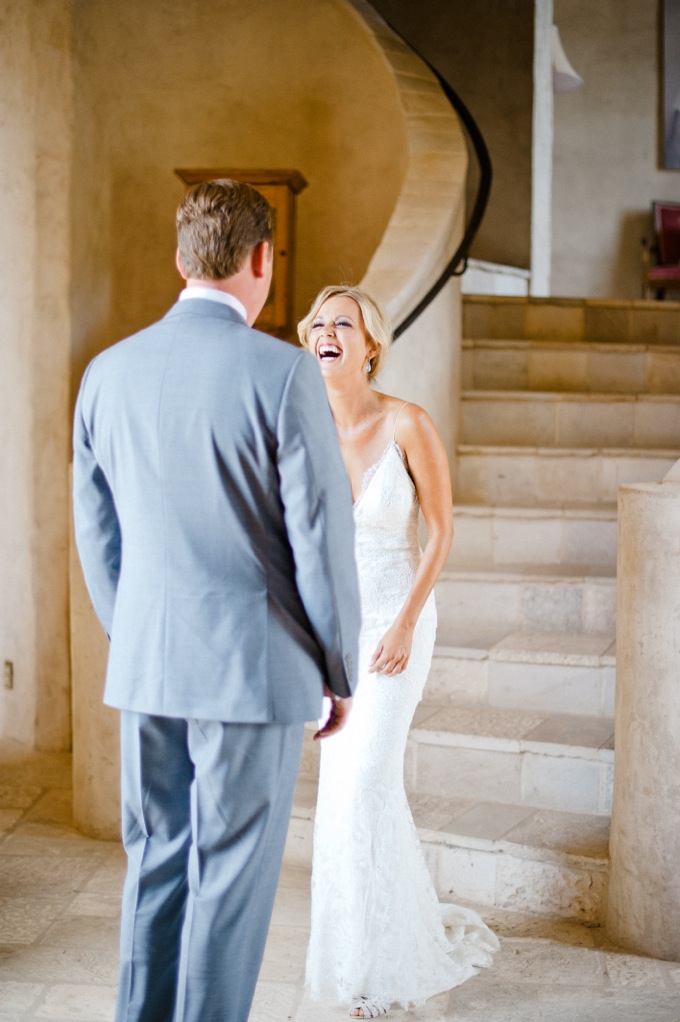 #4. DO an unplugged ceremony. An unplugged ceremony means your guests are not to use their cameras, phones, iPads (dear God, no iPads please) during your ceremony. It takes their focus away from "getting the shot"…for Facebook? and instead being present during your vows. No one wants to look out at their guests and see devices. It's hard as the photographer to get a nice, clean shot of the bride coming down the aisle when others are blocking the view…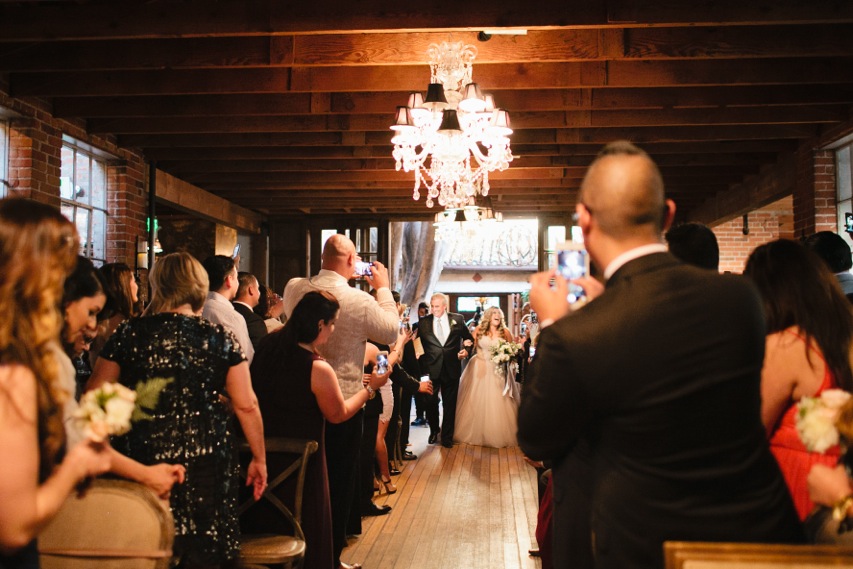 #4. Talk to your photographer about lighting at your venue and what time is best for your ceremony to take place. Typically, two hours (or less) before the sunset is prime. It makes a HUGE difference.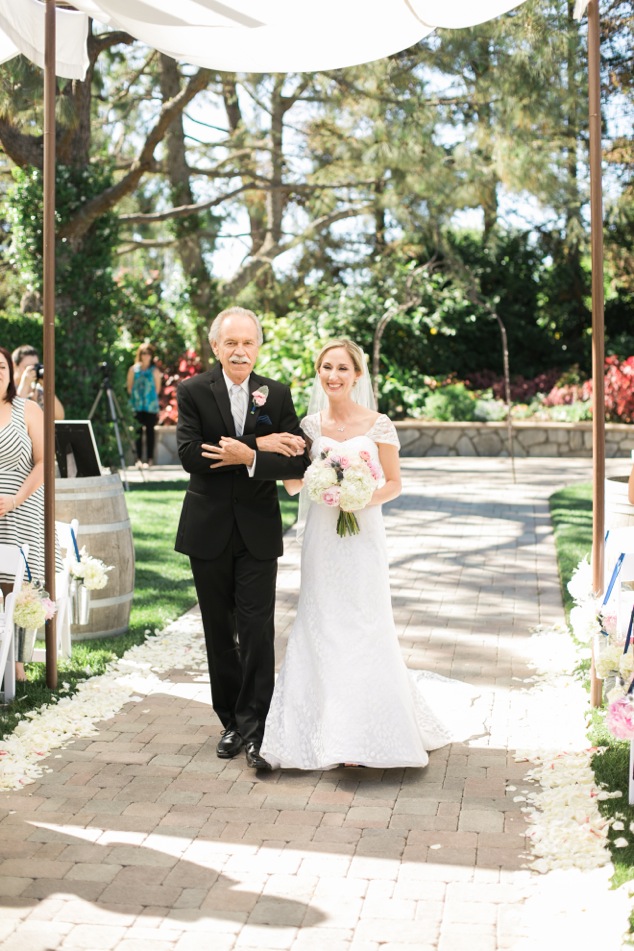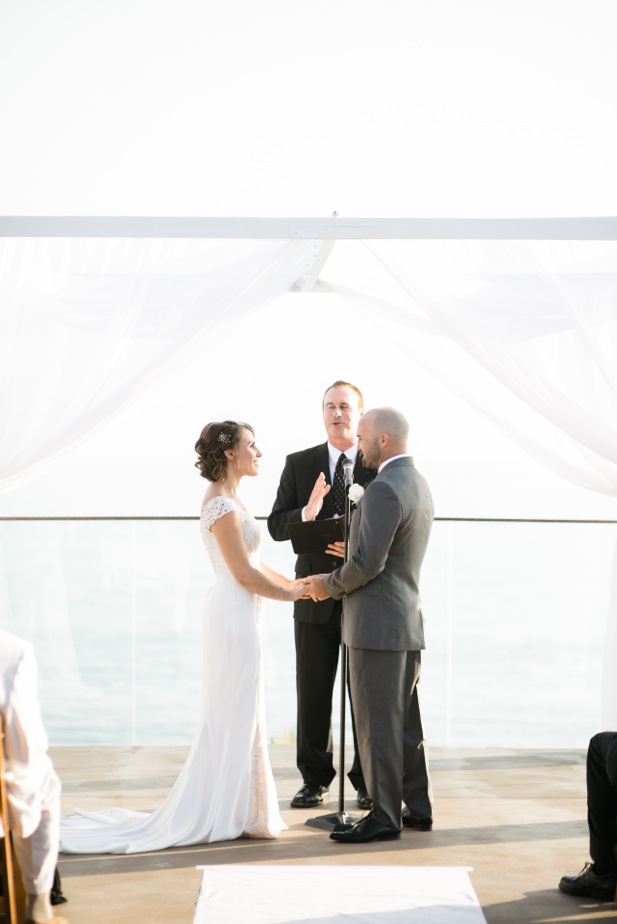 If you must have your ceremony at a certain time and the light is less than ideal, think about getting married until a canopy for better (diffused) light. It's so much better than the sun in your face because, you know, squinty eyes and all.
Here's what Meg Perotti had to say…
Tip 1 : Do an engagement session or at the very least, grab  drink/dinner with your photographer before your wedding day. A photographer is with you all day- with a camera a few feet from your face- you'll want to feel comfortable with each other and get a sense of their work style ahead of time so you can set your insecurities aside and feel 100% at ease with your photographers ability to document your big day.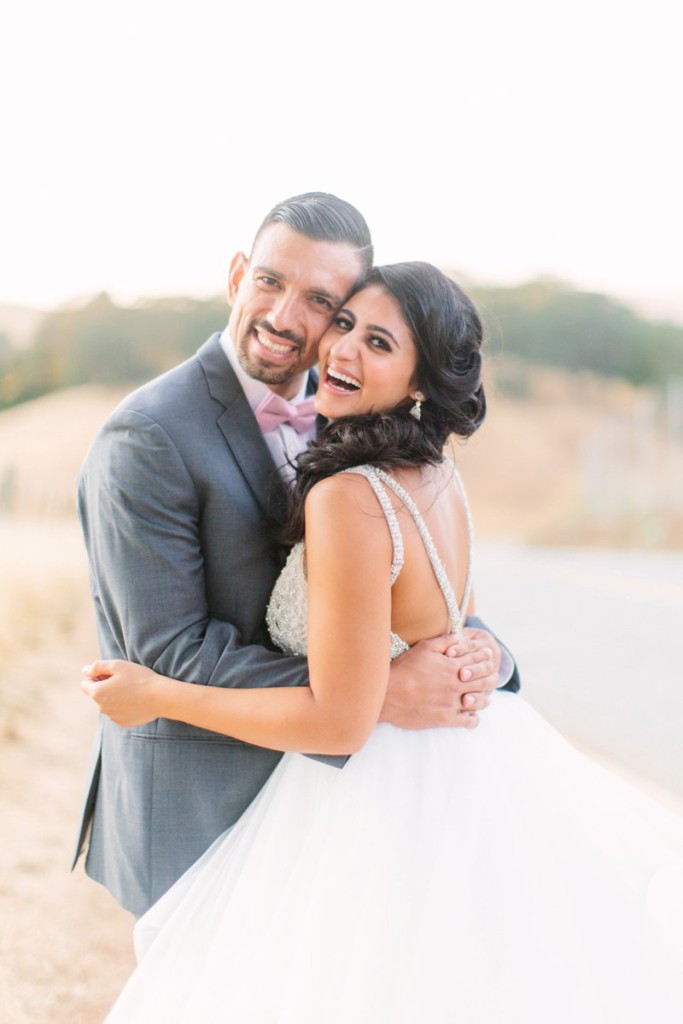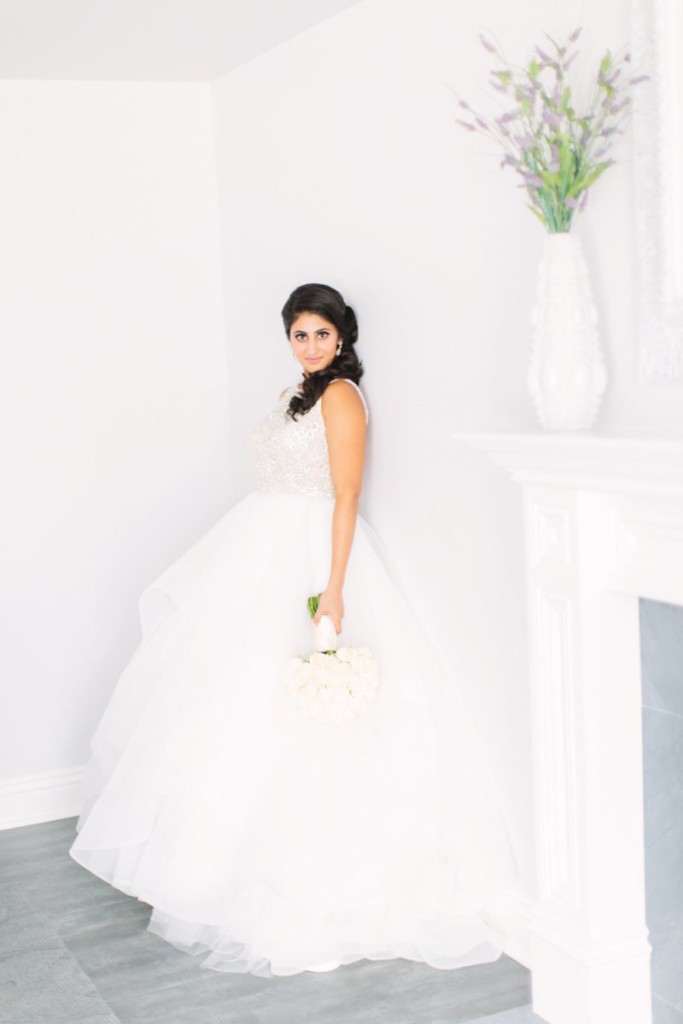 Tip 2 : Get a pretty hanger for your dress. A $4,000 gown hanging on a plastic hanger is criminal.
Tip 3 : This one isn't always totally feasible but if possible, get ready in a location that is bright and airy! – and have your bridesmaids keep their belongings all tucked away in a closet or in an adjoining room .. nothing looks worse than a bride in a gorgeous gown surrounded by yesterdays lunch leftovers and dirty socks.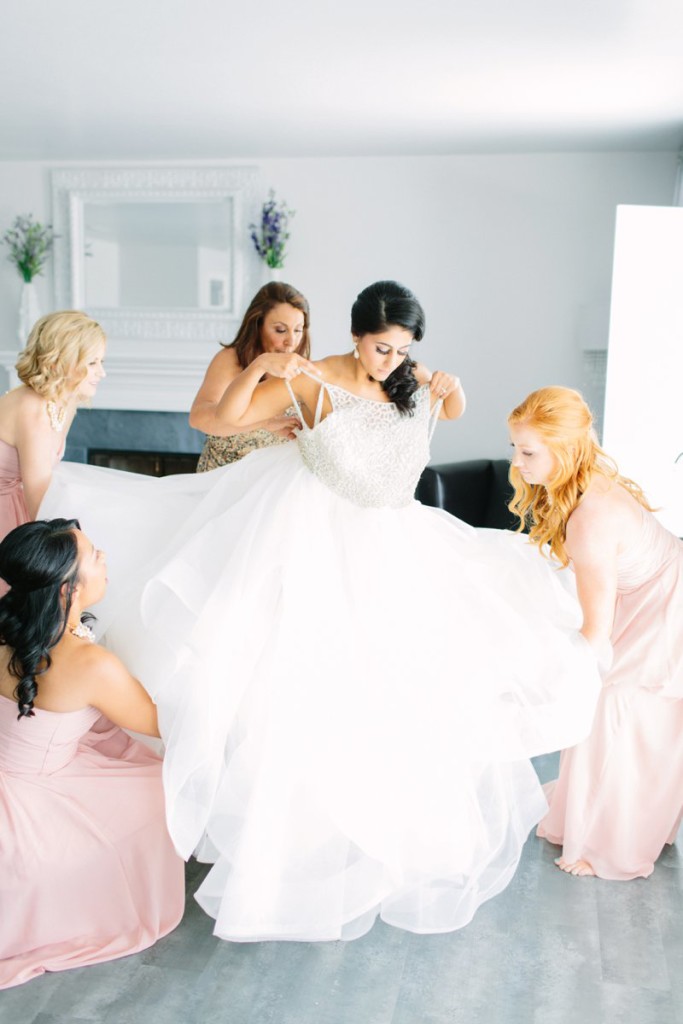 Tip 4 : After you've decided to trust the photographer of your dreams? Trust the rest of your team. No one photographs better than a relaxed bride- and no bride is more relaxed than a bride with a killer vendor team. Surround yourself with people you know will pull through to execute all of your wildest dreams and then do your absolute best to forget about all of those wildest dreams when your wedding date arrives. Your photographer will capture you best when you're at ease and are enjoying yourself fully.
Tip 5 : Make plenty of time for getting ready photos. Some of the best shots during the day are caught during those moments of anticipation. Front load your coverage …. dancing photos are fun but can be adequately covered in one dance set.. most of the guests who are going to dance, will dance right away and in my opinion, the sweatier people get the worse they photograph. :)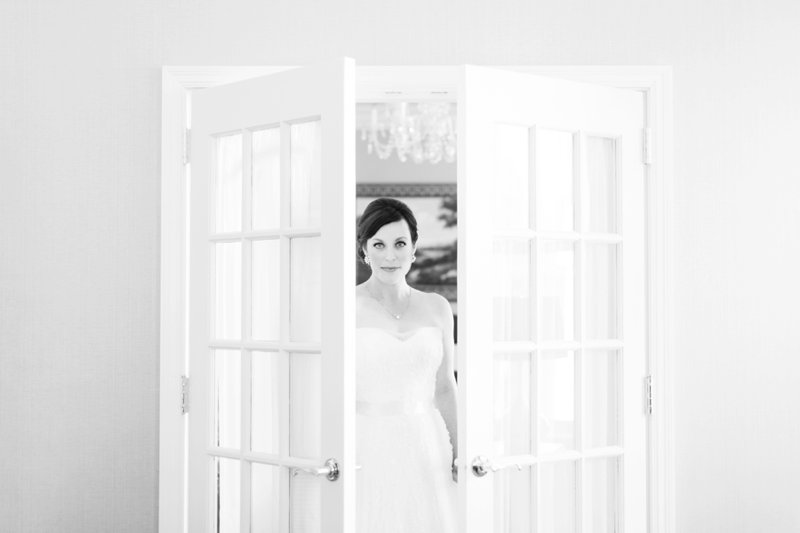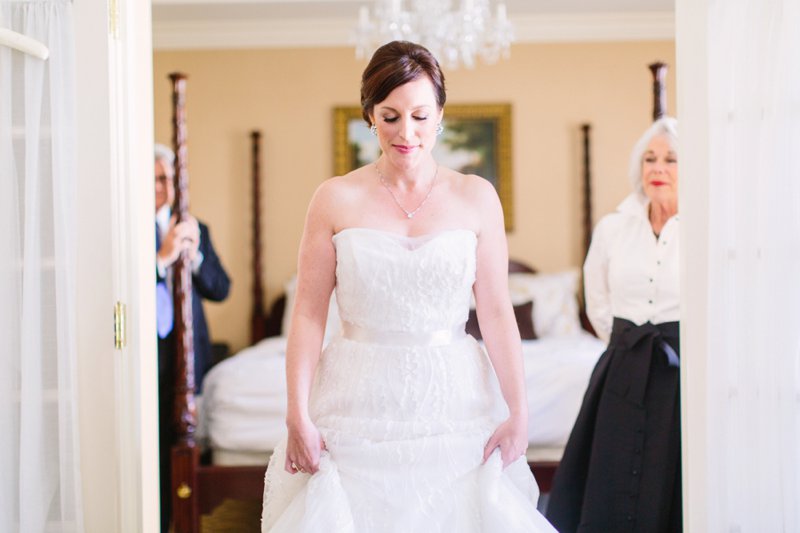 Here's what Yasmin Sarai had to say…
–Say yes to the dress! My biggest tip to brides is this: Don't be afraid to choose a dress that suits your personal style. It's sometimes easy to go with the dress that everyone else loves but don't be afraid to choose something different! The photos that stand out to me most are often ones where a bride has chosen a dress that is a super classy, timeless look or one that oozes personal style. So often it can feel like I'm seeing the same dress wedding after wedding. Strapless dresses aren't for everyone so my advice is don't shy away from something with sleeves or a higher neckline. When a bride feels beautiful, comfortable, and confident, it really shows in the images!
–Give yourself enough time! Delays usually happen at the beginning of the day, when the bride is getting ready. This can create issues with the timeline for possibly the rest of the day. Communicate with your vendors, especially the photographer, about how much time they recommend. Be realistic and take travel time, traffic delays, hair and makeup adjustments, and so on into consideration. If the timeline is delayed earlier in the day it may lead to less time for photos, unhappy waiting guests, and unneeded stress for the bride and groom, so it's safest to give yourself lots of buffer time!
–Tell the officiant to move it! One of the biggest pet peeves of photographers (other than the guest with the iPad standing in the middle of the aisle trying to take their own artistic photos), is when the officiant stands in the center of the couple just as they're about the share their first kiss. Give your officiant the heads up and ask them to step aside as they make the pronouncement of "You may now kiss the bride!" so you can get an amazing photo of your smooch without the officiant grinning widely in between the two of you. It's a small thing that can make a huge difference!
 And last but definielty not least….We have some tips from Carlie Statsky
1. Schedule a 1-2 hour engagement session with your wedding photographer
Absolutely everyone feels awkward when they first have the dark barrel of a camera lens pointed at their face, so engagement sessions are a really great opportunity to get comfortable with your photographer and that camera lens. I love to use each engagement session as a time to learn a little more about each couple, like how they met, what their style is, if they have any insecurities that we should know about when photographing them, (like if they dislike their profile, or big smiley expressions etc) and if they have any specific image requests, so be open to sharing that kind of information with your photographer. I also use that time together to show my couples how to pose in a way that looks natural, so that they can more easily fall into various poses on their wedding day when there's much less time to explain and show things. By the end of your engagement session your photographer will feel less like a stranger and more like an old friend, which will only help you feel more relaxed and look more photogenic and in love in all of your wedding photos!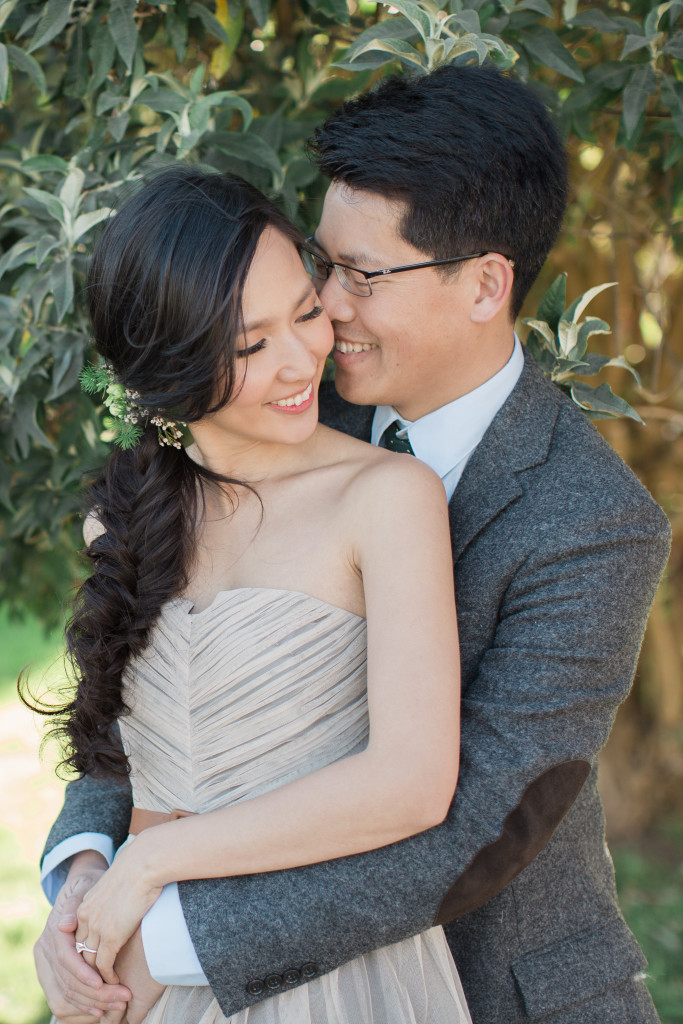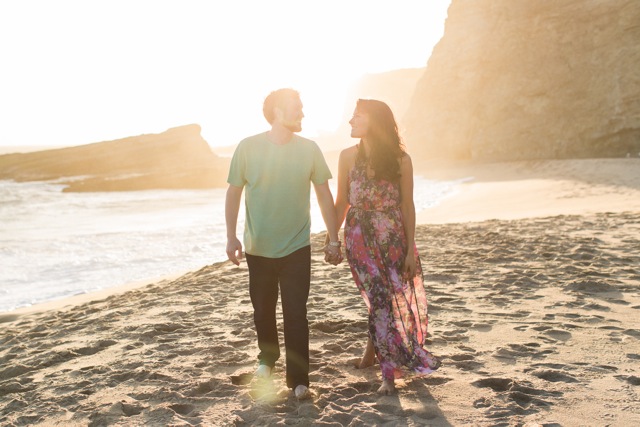 2. Create a pinterest board with inspiration images to share with your photographer, but give your photographer the creative freedom to create something unique for you
I find pinterest a really helpful tool for getting an idea of the look and feel that a couple are hoping to create for their wedding, so I always ask to see a couple's wedding-related boards, and I'm always inspired by what I see there. I think it's equally important to avoid asking a photographer to copy a certain image for you, since each artist needs the freedom and creative control to be able to do their best work in any given environment. When you trust your photographer and follow their lead towards good light and great locations, (even if that means getting your dress or shoes a little dirty) your photos will always turn out better!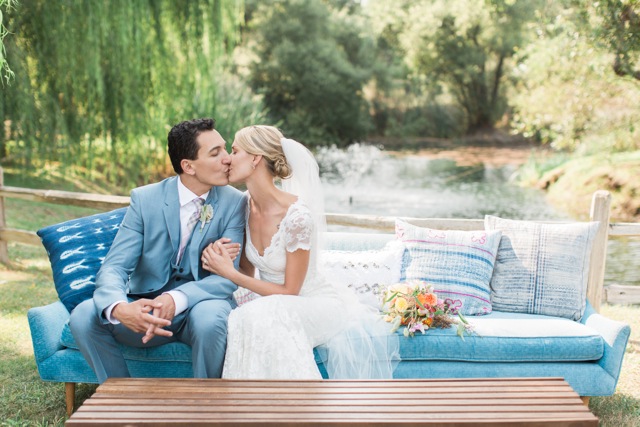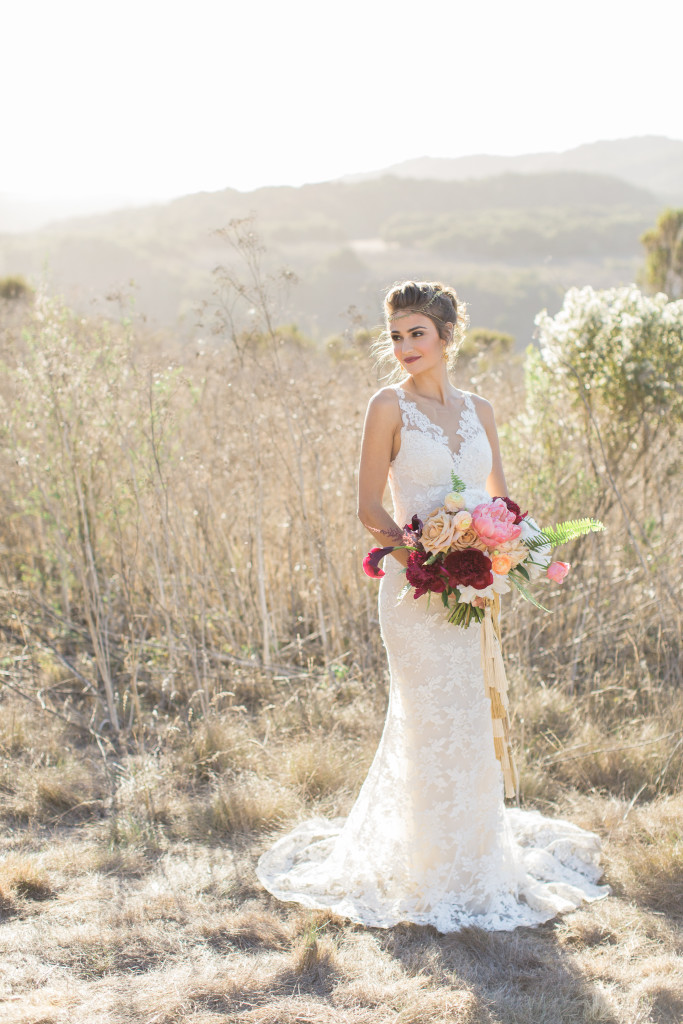 3. Work with your photographer on the timeline and be sure to include some time for sunset photos
I always like to look over the wedding timeline before it's set in stone to make sure that there's enough time for photos of everything, with nice little time buffers so that no one gets stressed even if things runs a little late, (which they often do.) I also recommend trying to do as many of the bridal party pictures and family portraits before the ceremony as possible, and to keep the post-ceremony group photos to a minimum so that my couples can go and enjoy some of their cocktail hour instead of spending it all posing for formal photos. I also try to schedule in time to capture important ceremony and reception details before guest are invited into those spaces too, since there's nothing worse than jackets on chairs and bags on tables in the photos. I also really encourage my couples to take about 20 minutes away from the reception to enjoy a few quiet moments together to get some beautiful shots just before sunset when the light its at its best. Those golden hour photos are the ones that couples usually end up loving the most and are the ones that get blown up and framed on the walls of their home because they remind them of how magical that day felt, so don't miss out on that little sunset session with your photographer!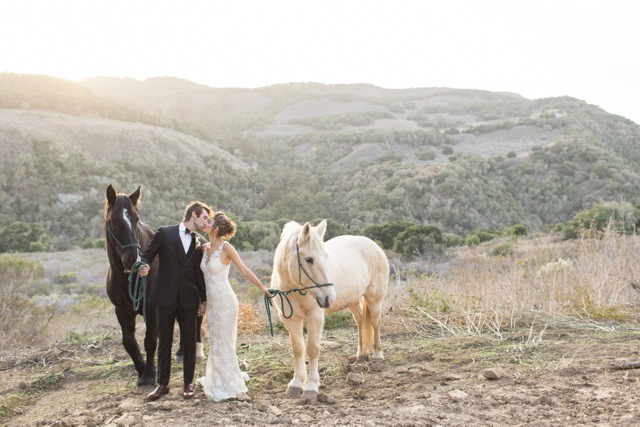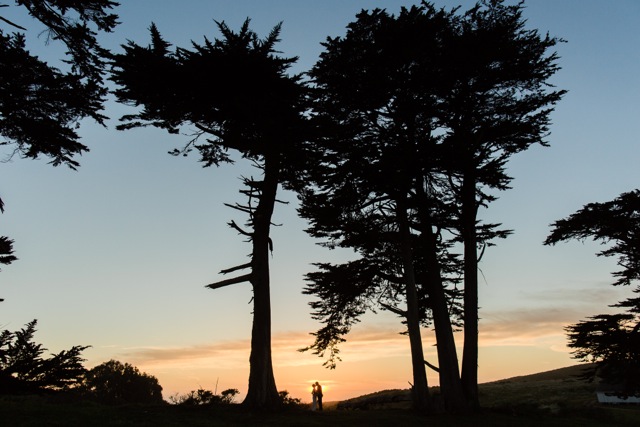 Hope this was helpful to all the future brides out there planning their weddings… there were a couple eye openers for us as well.
Xx Beijos gals