Every year we aim for the same thing- being healthy! And you know what? It's ok if we don't get there for the whole year. You are striving to get there. That is my wisdom chat for you this morning. Onto the main subject today, pink moon milk. So I have been drinking this for over a year, almost every night during the week. I recently started making my own to try. But I do drink, Vital Protein X Poosh Pink Moon Milk. It's a nighttime collagen latte, and it's amazing! Think of strawberries oatmeal that makes you all cozy for a good night's sleep. But sometimes making something yourself feels good! So I gave it a try, and so should you! 

Photos by Dayna Studios
---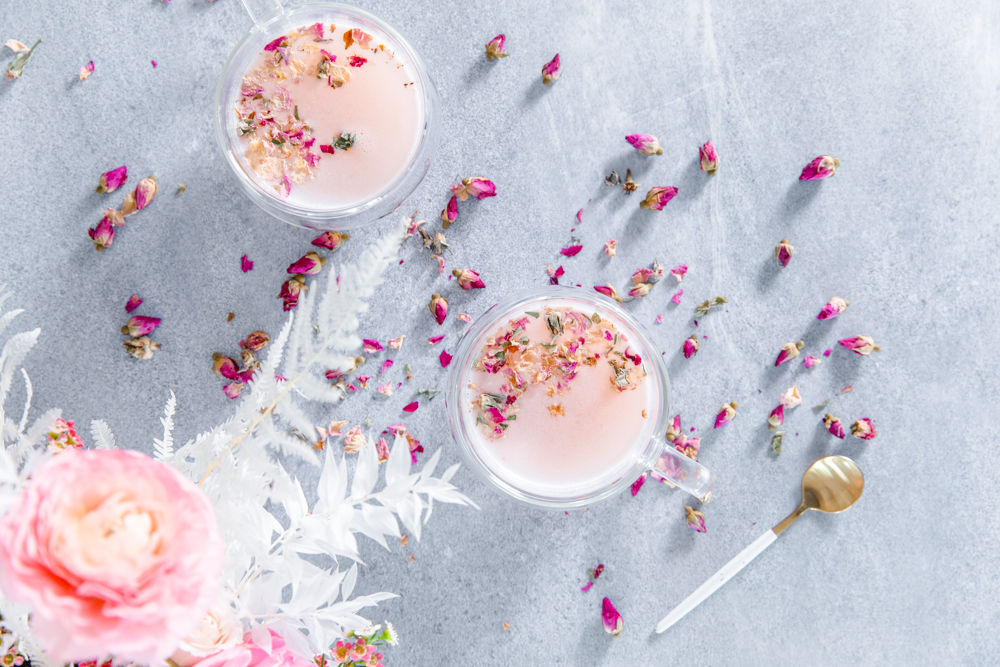 ---
WHAT IS A PINK MOON MILK?
Deemed the prettiest way to relax and unwind, moon milk is made up of milk (coconut milk, almond milk, whole milk – the choice is yours!), spices like antioxidant-rich cinnamon or turmeric, and adaptogens, which are nutrient-dense herbal supplements.
One of the most popular adaptogens currently – i.e., the one you might be seeing pop up a lot more on social media — is ashwagandha. Derived from the ashwagandha plant's root or leaves, this adaptogen helps promote calming energy in users.
While moon milk has only recently found a home on influencers' Instagram accounts, drinking a warm cup of milk with spices is a common act overseas. Enjoying a cup of moon milk links back to a centuries-old medicinal tradition called Ayurveda, which began in India.
PINK MOON MILK
serves: 2 cups
W H A T   Y A   N E E D
2 cups coconut milk
2 teaspoons beetroot powder
1/2 teaspoon turmeric
1 teaspoon coconut oil
little pinch cinnamon
1–2 teaspoons agave (to taste)
1/2- 1 teaspoon ashwagandha
B U S T   O U T
Pretty Coffe Mug
---
I N S T R U C T I O N S
Heat the coconut milk over low heat. Once warm to the touch, combine all ingredients. 

Remove from heat, and whisk in the agave and ashwagandha. I love mine to have froth, so I throw it in the blender to get some froth. Then grab that bathrobe, sip away, and say hello to a good night's sleep! 
---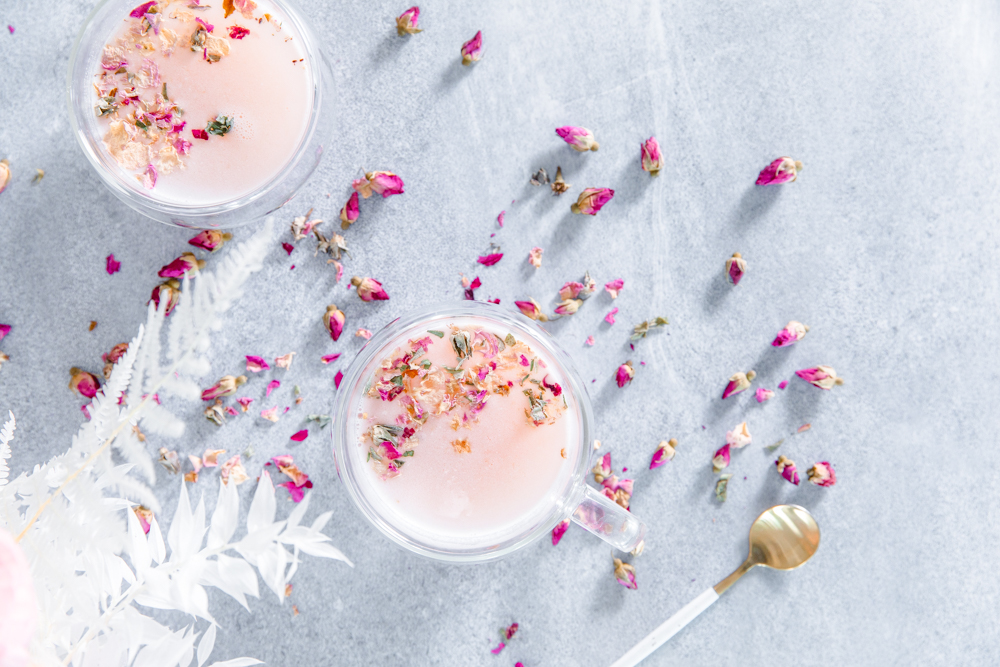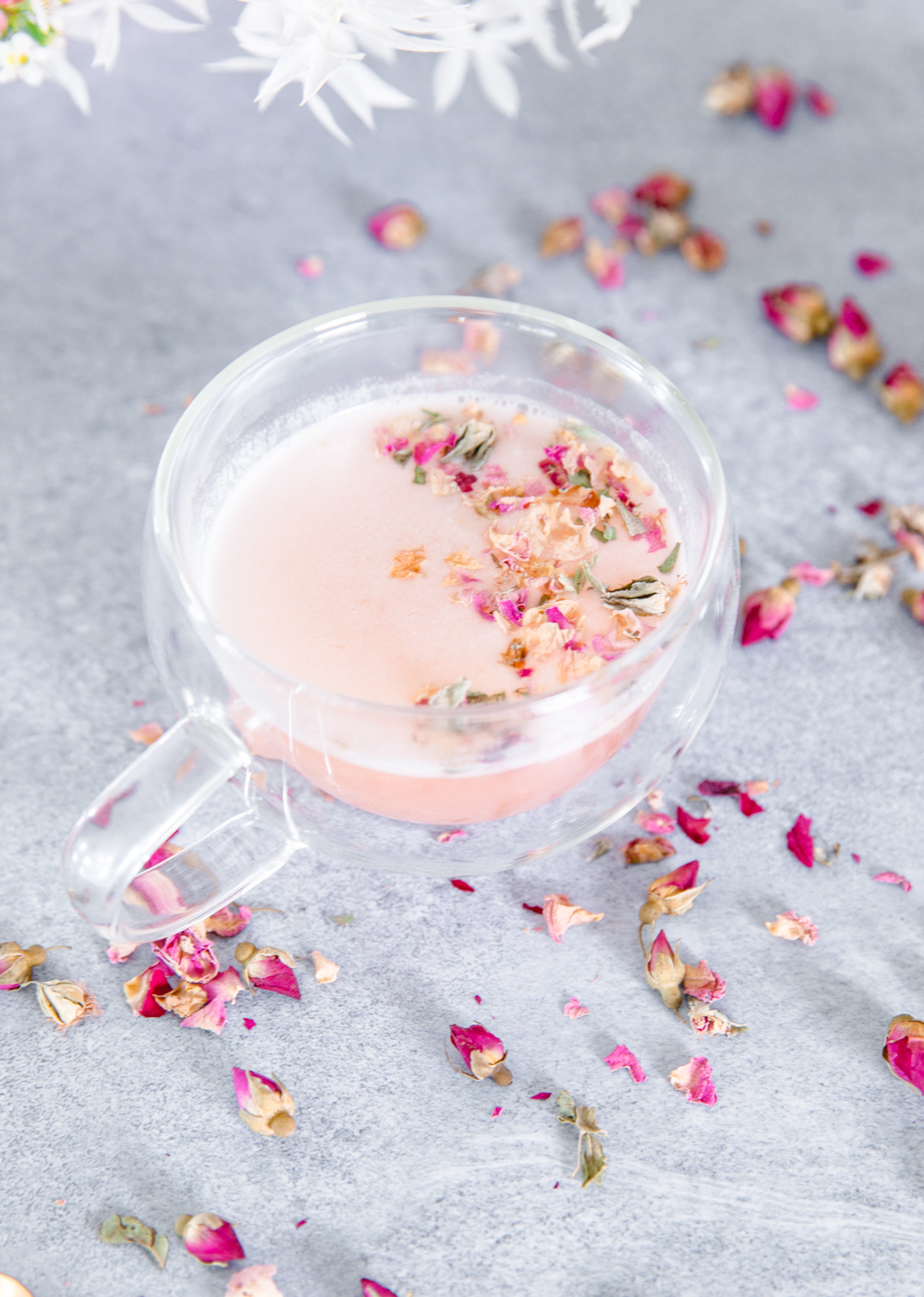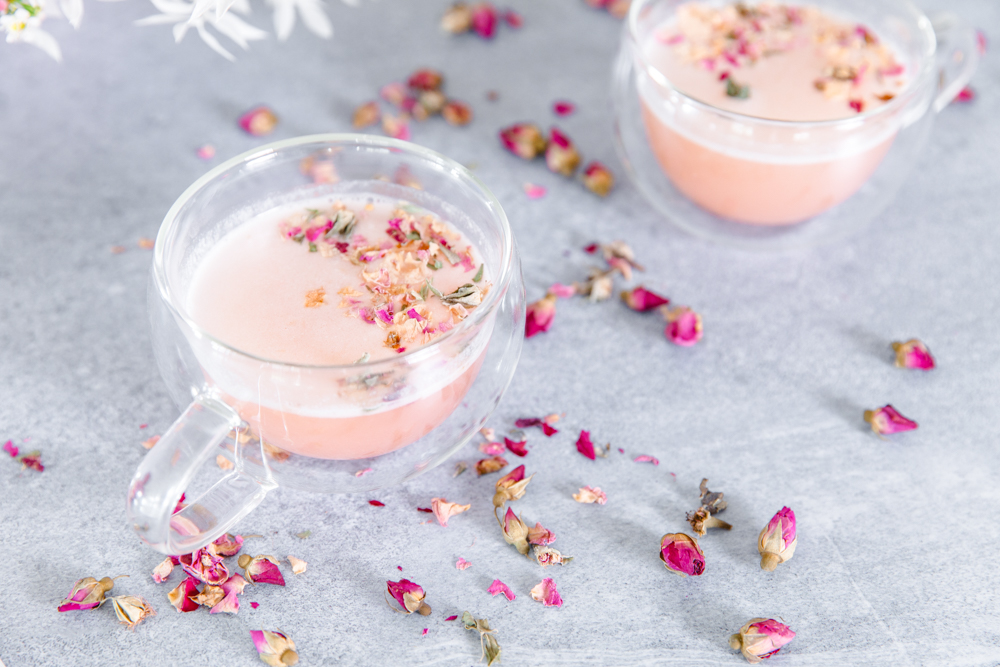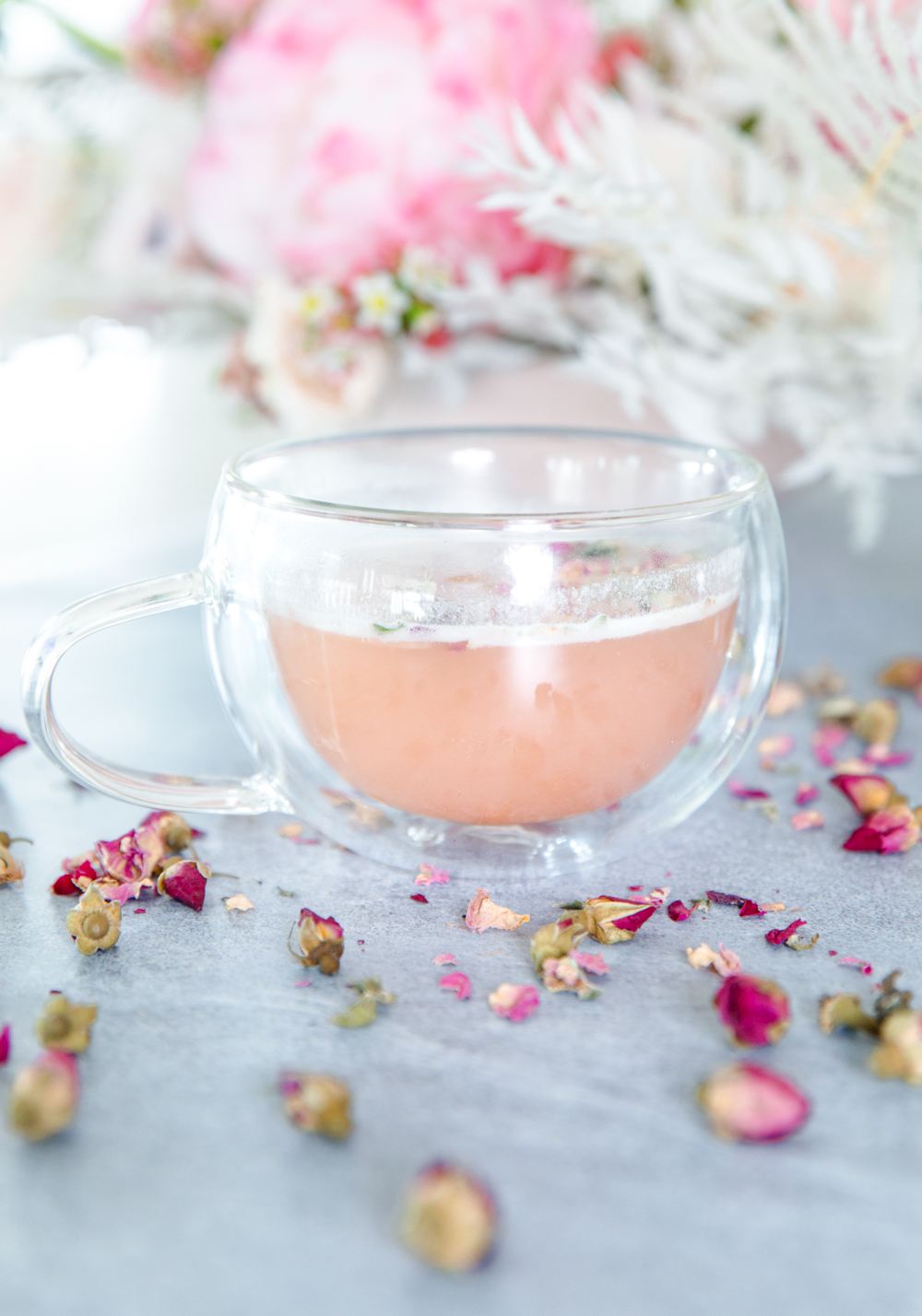 SHOP THE POST

xx
ABBY