Kicking off 2018 with our first style post of the year!! Since it's winter I've been looking into the best winter coats that will keep me warm and stylish. Granted, it doesn't get too chilly down in Southern California, you still gotta look good when the temperature gets low. Therefore I wanted to find different styled coats that will work and are easy to layer with. Because when it warms up, we need to be able to take these jackets off and still look cute! Believe it or not, we took these photos on one of the 20 days that it rains here in So Cal, go figure!
Photos by Alison Bernier
This first look was inspired by a future princess – Meghan Markle. Have you all fallen in love with her as much as I have?! I Seriously can't wait for that wedding!! In contrast, I'm not so much a classic style girl, but I feel like this winter coat is something we should all have in our arsenal. A toggle coat or even a pea coat is always a good idea. It's sophisticated and will always be in style, and if Meghan wears it then it's all good in my book… You can find similar this one here, and the beret is just the icing on the cake!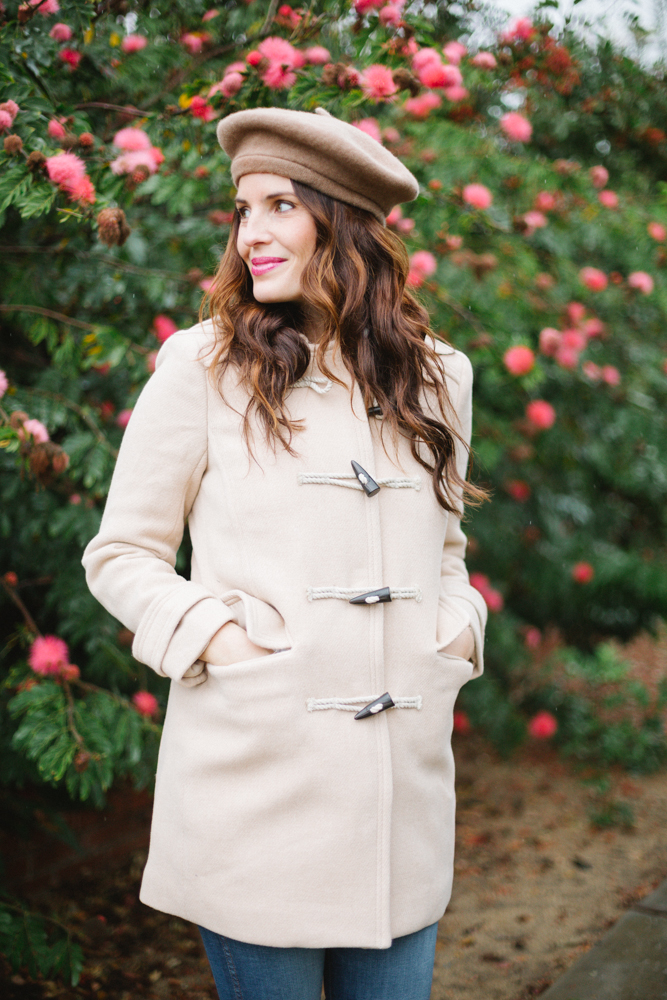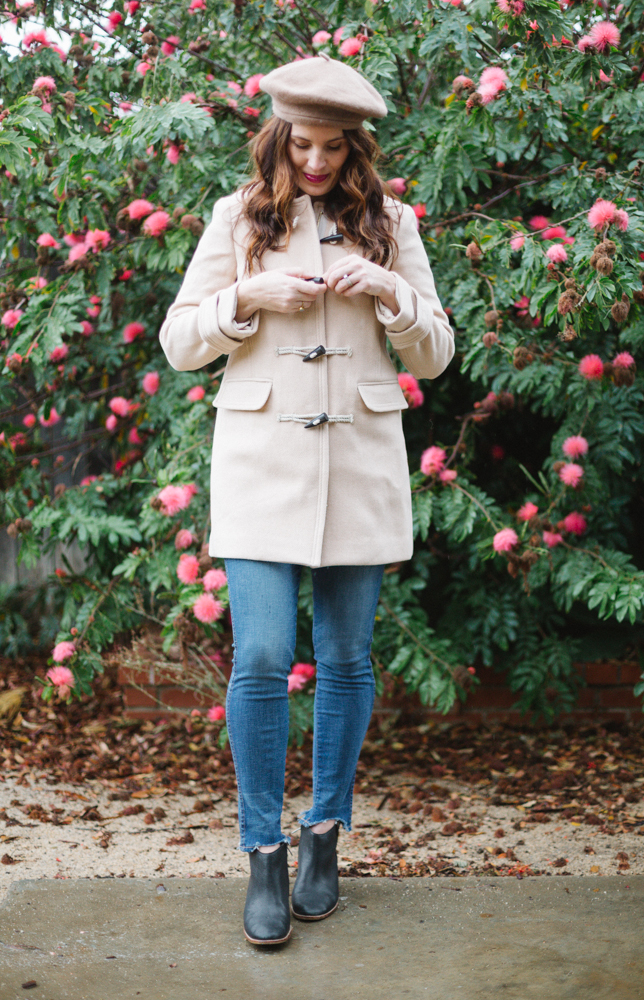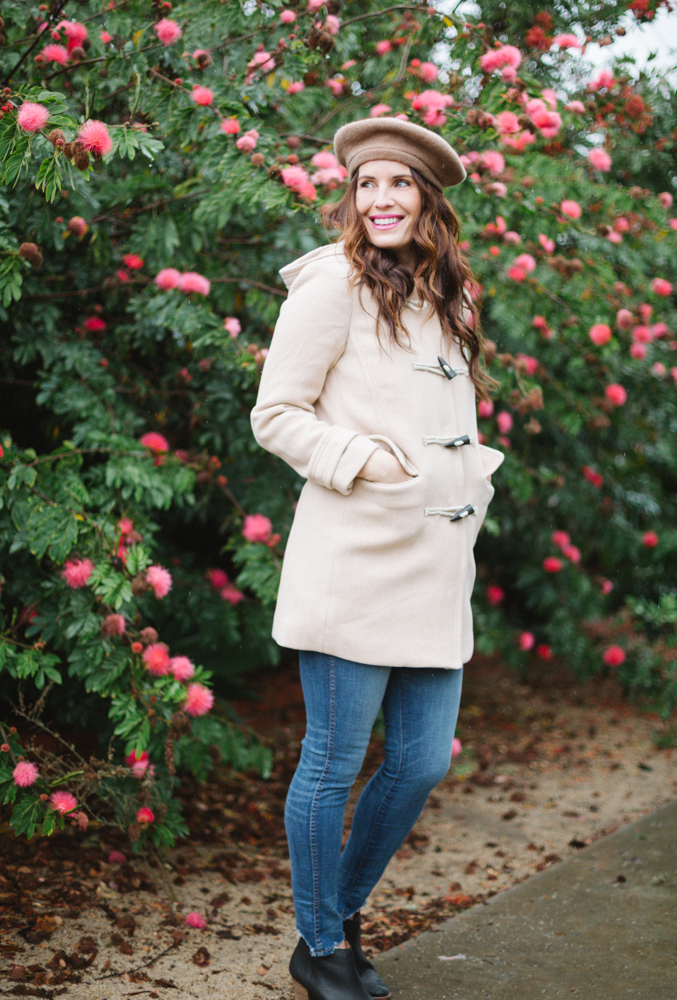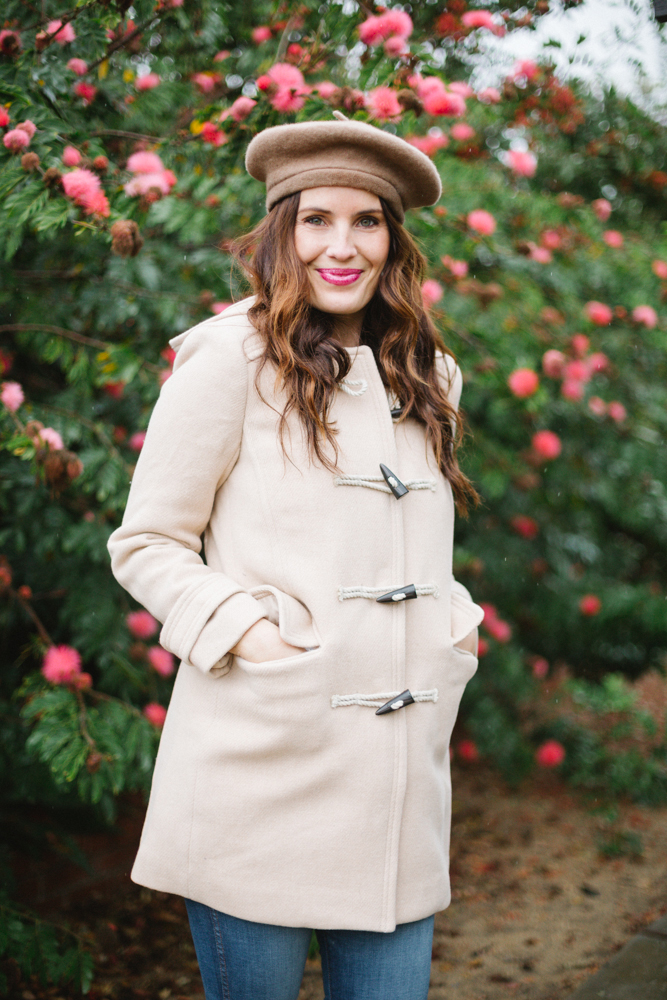 Have you heard about teddy bear coats?! Well you need one, because even my Mom knows they're cool. Granted, my mom is pretty stylish and usually knows about trends before me. In fact, a month or so ago she called my sister and I to say "Oh, your dad is getting me a teddy bear coat for Christmas" and then I realized how cool she was! But seriously, they are super cozy, so damn cute and the perfect thing to throw on when it's cold out. You can find this one here, and can I just say, I'm obsessed with the color!!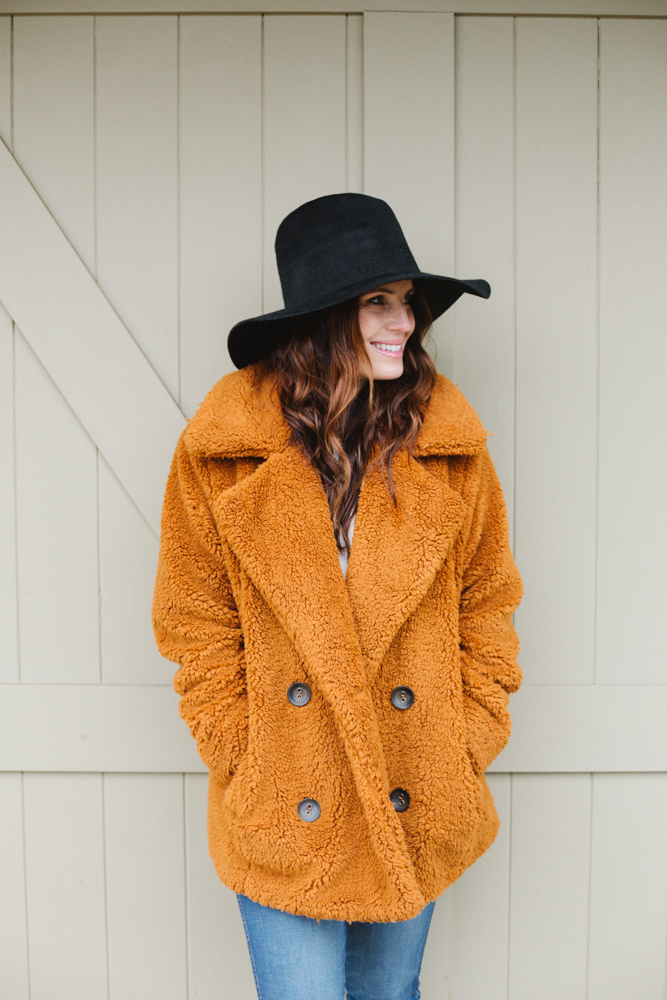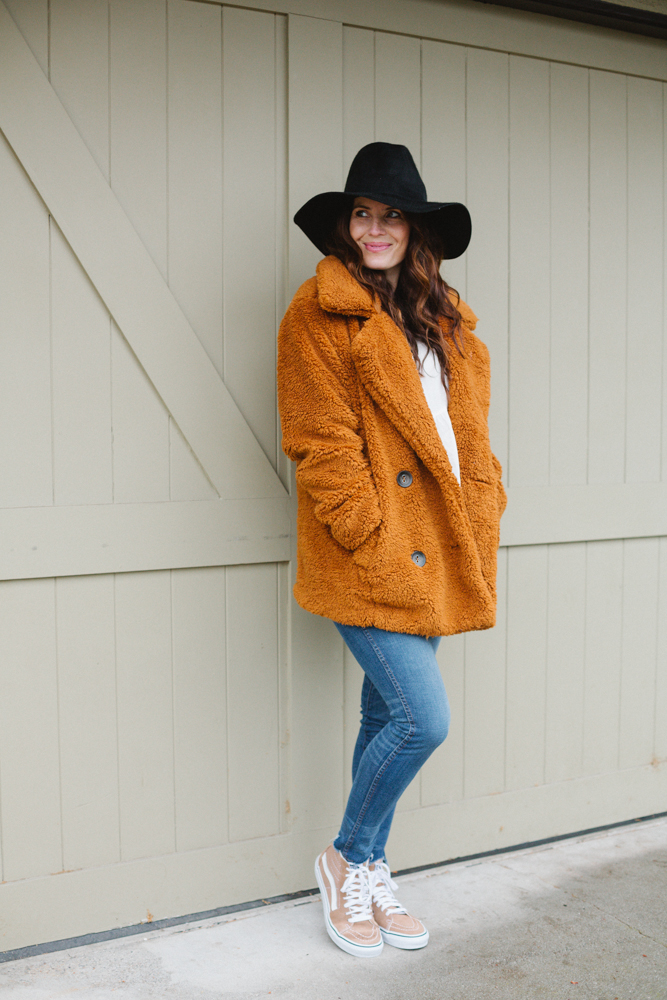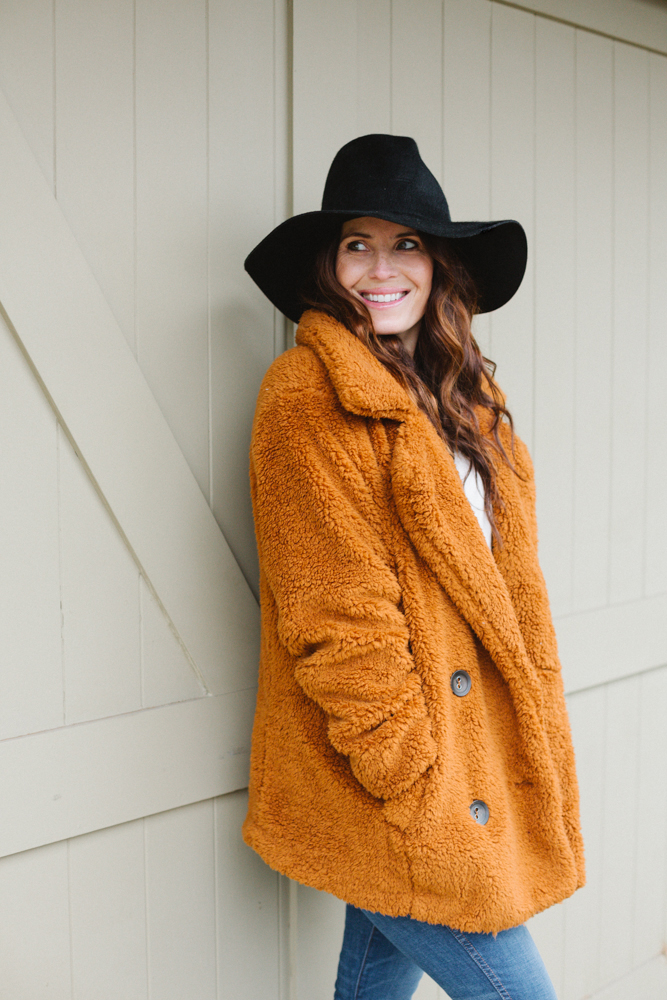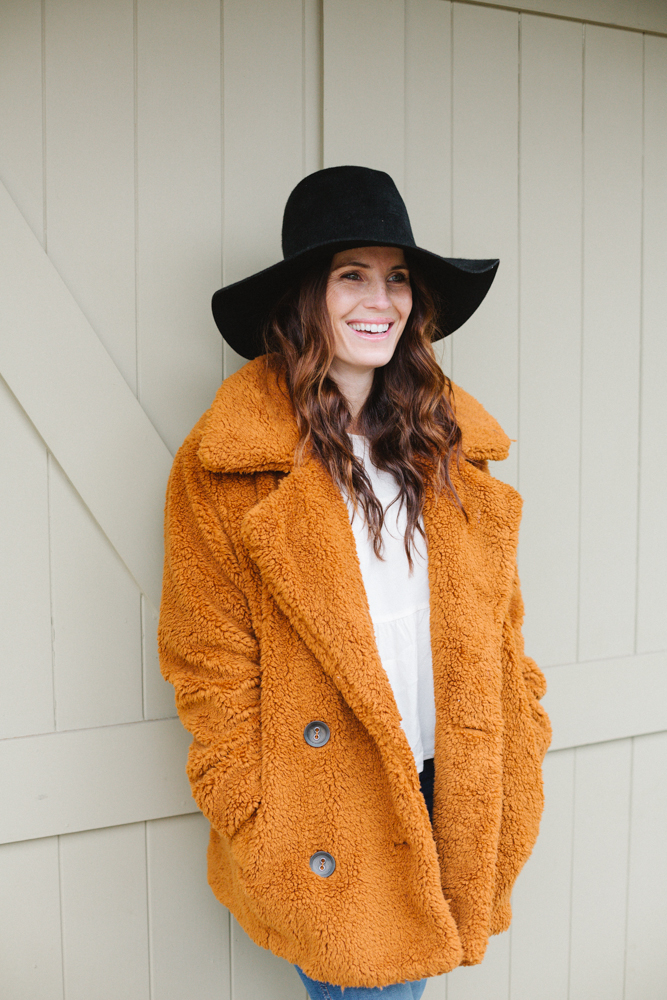 This last coat is a bit more of a stylish purchase than practical. It doesn't necessarily keep you warm but it's damn cute! Obviously I have a thing for boho, especially tassels and crochet. Well, this coat makes my tassel and crochet dreams come true. When I wear this coat I feel like I should be Penny Lane, or maybe I wish I could be, ha! Above all, yes you need those practical winter coats, but it's always nice to have something stylish in your arsenal as well!

And don't forget to stay warm, but stylish of course!
xx
Jacquelyn