We love ourselves a tropical soiree, they've become somewhat our specialty since styling these beauties here, here and here!  So when Kristen, Piper's sweet mama, enlisted us to style and design her daughter's big 1st birthday we were thrilled to say the least!  This theme is alway so fun, and it's crazy how different and unique you can make each event.  Kristen was an amazing client and working with her was a breeze considering she had such amazing taste!  The party was held in her and her husband's backyard on a beautiful summer day and Piper was the perfect birthday girl for all of the photos!  Without further ado, let's get down to all the pretty details!
Photos by The Dulcet Creative
This party is also featured on 100LayerCakelet Today!
Let's start with the invite!  You know how we feel about paper goods and signage, to us it's one of the most important details!  When you send the invite you are setting the tone for the party, and we set the tone for lots of fun, sun and good times with these pretty invites by Meghann Miniello!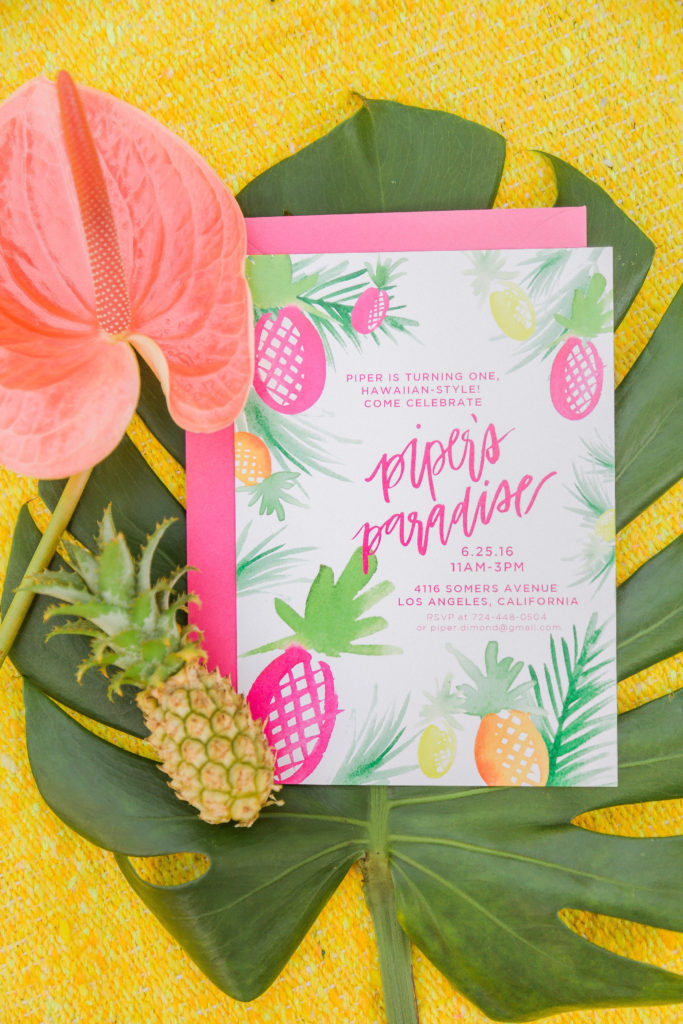 Guests were greeted upon arrival with a lei and a cocktail!  The bar stood near the entrance of the party and we had lots of fun details added like custom napkins & cups with graphics by Meghann Miniello and cocktail stirrers by The Roc Shop.  Meghann also did the pretty pink signage that is used through-out entire party…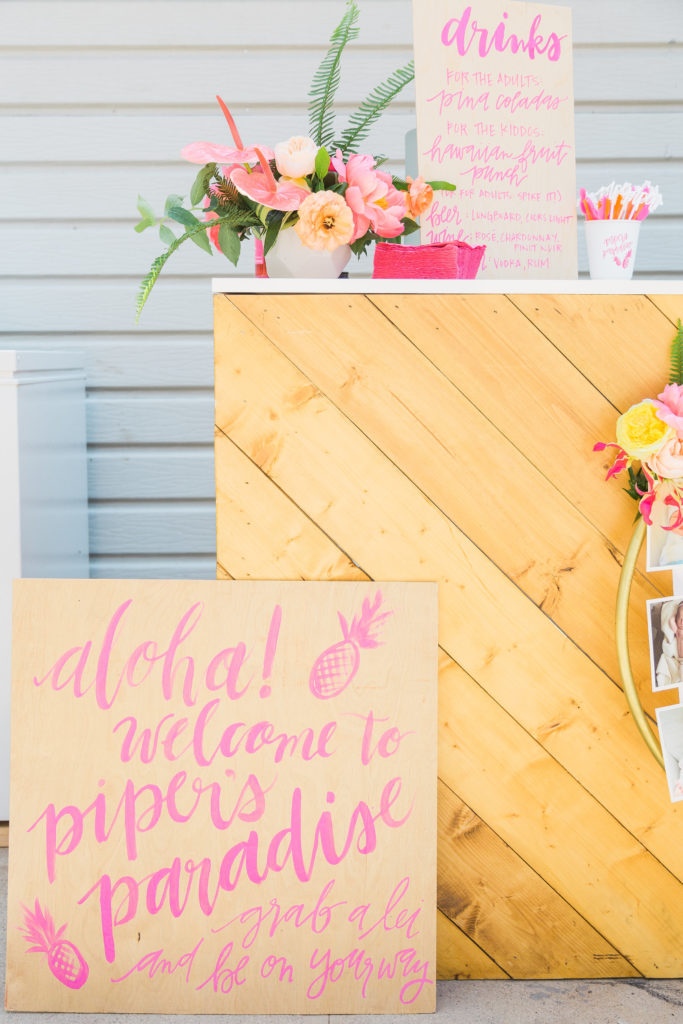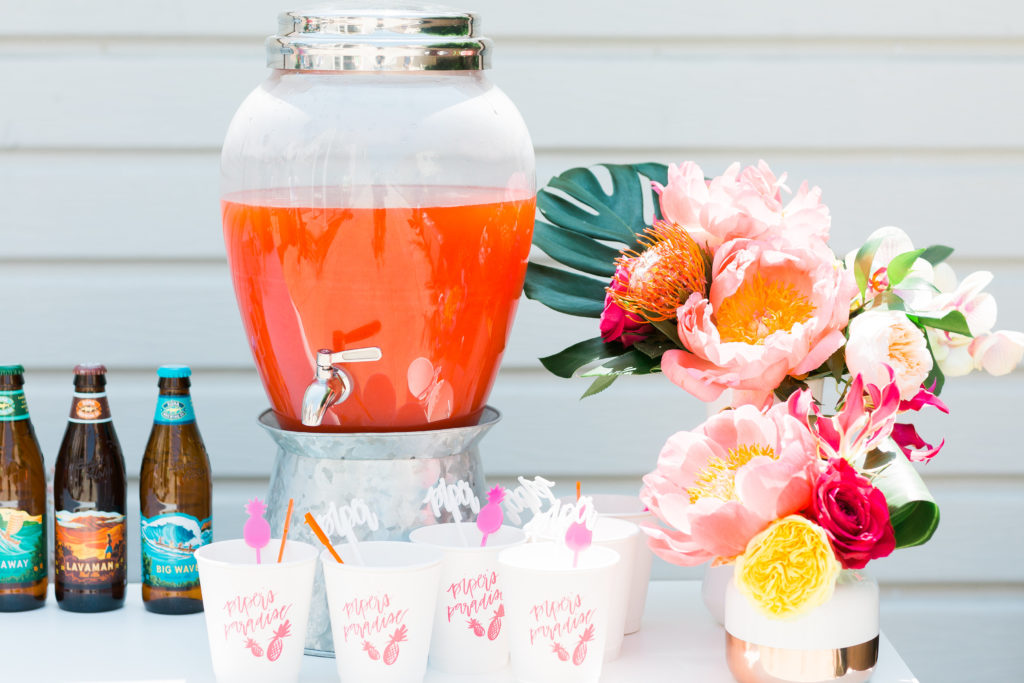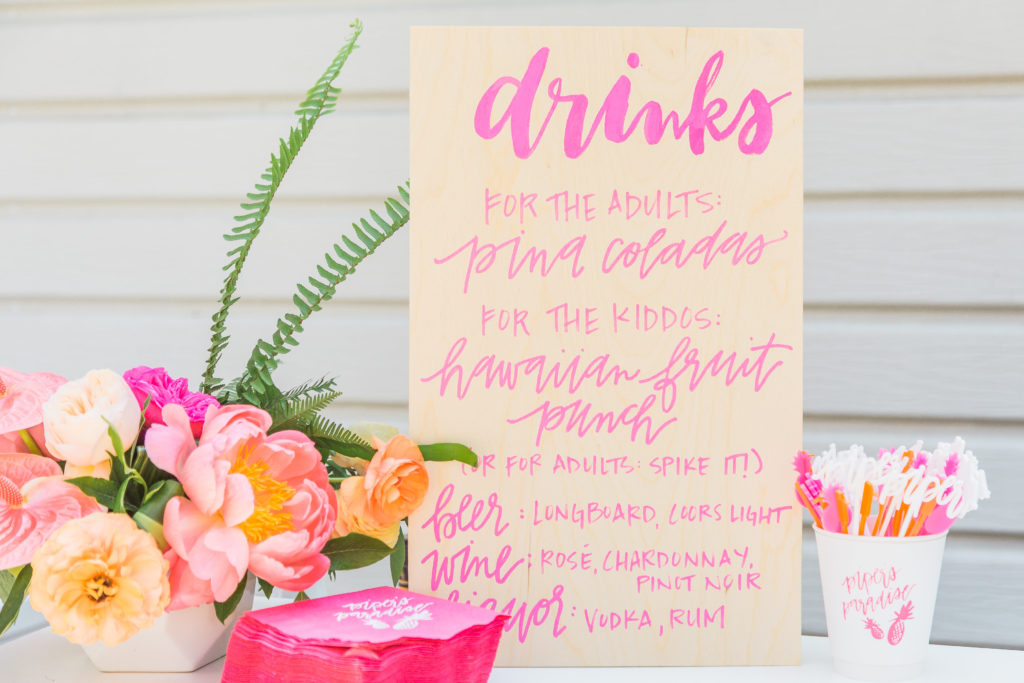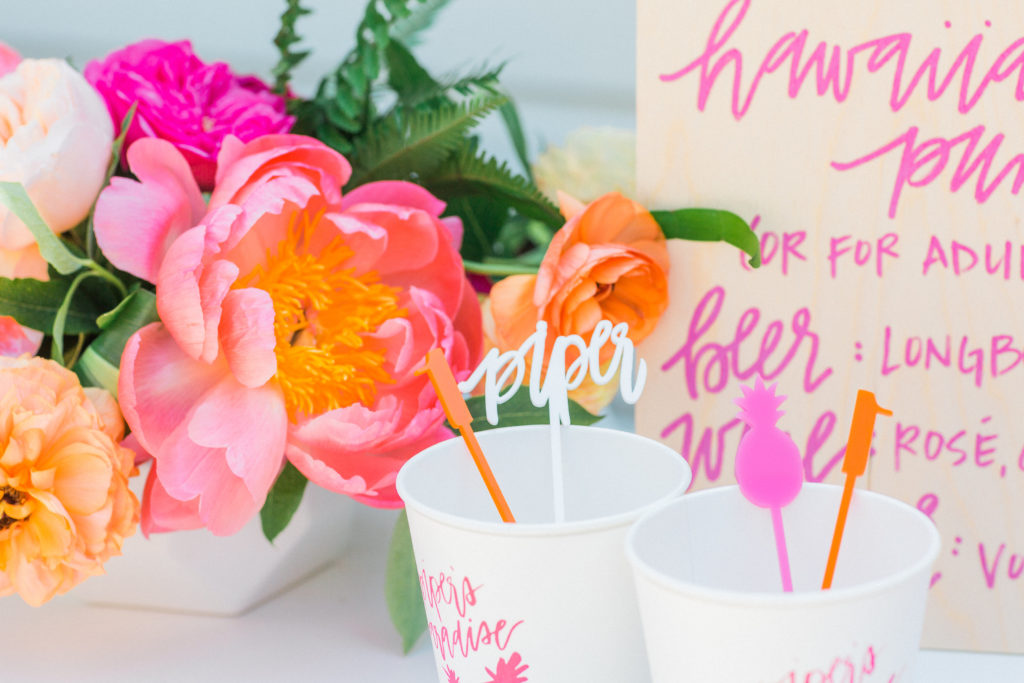 Here's the bar in all it's glory!!  This bar is from Adore Folklore where we got all of the rentals, wait till you see the rest!!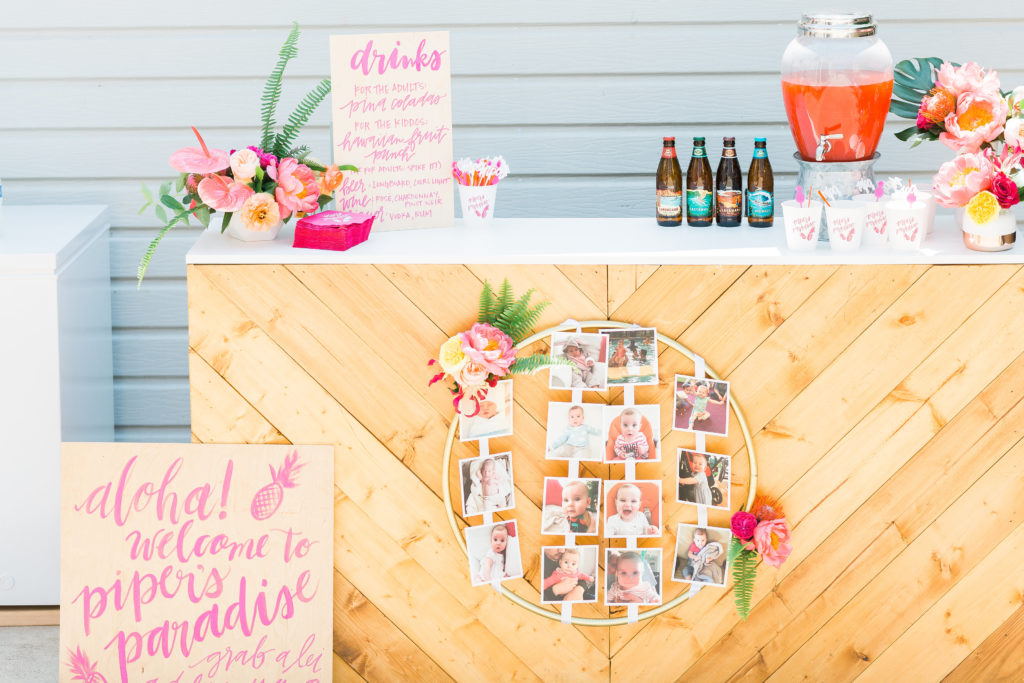 Kristen wanted a way to display Piper's first year photos so we found this simple hoop DIY and had MV Florals add some pretty florals, didn't it turn out so cute!!  Kristen printed the photos via Artifact Uprising, our go to place for these special occasions!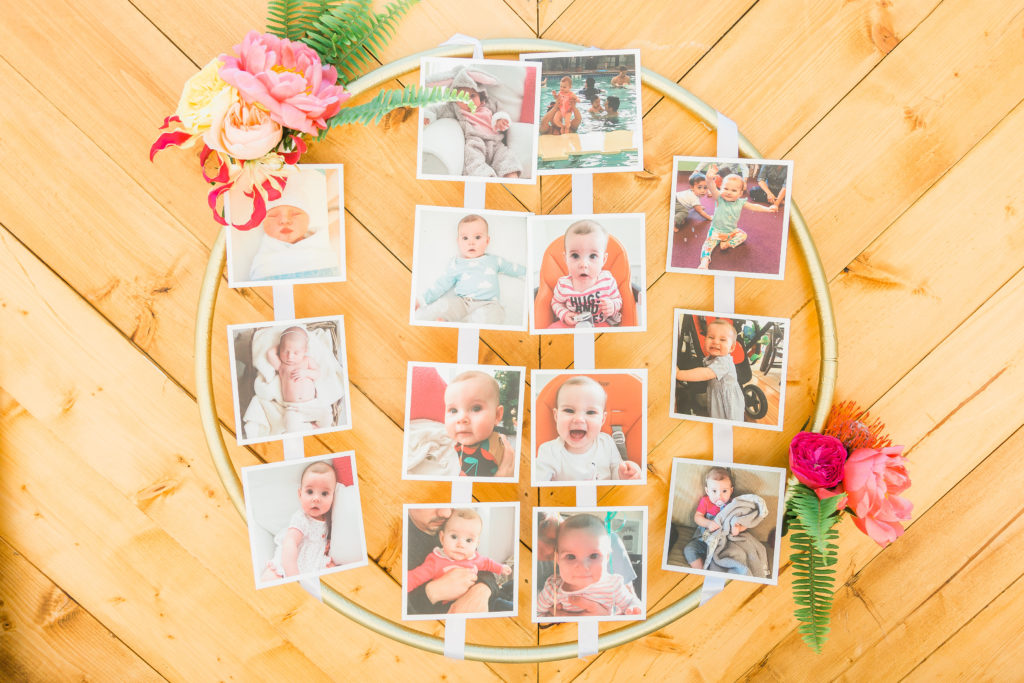 To enter the party guests walked through an amazing installation on the family's archway to their backyard done by our talented pal MV Florals… We love how the guests felt like they were entering a tropical paradise, Piper's Paradise to be exact….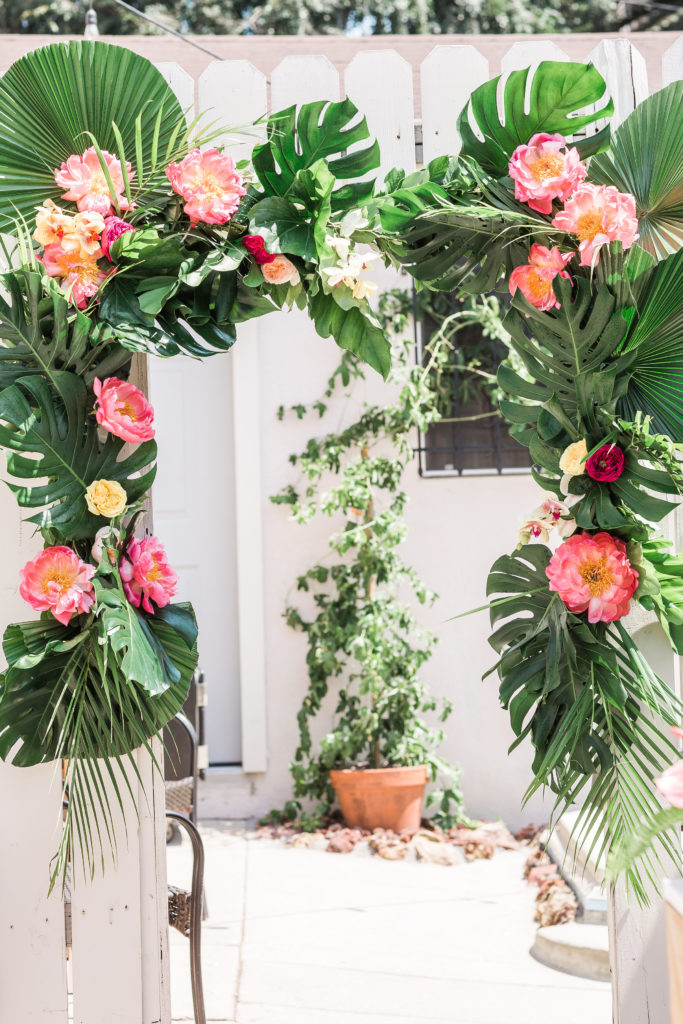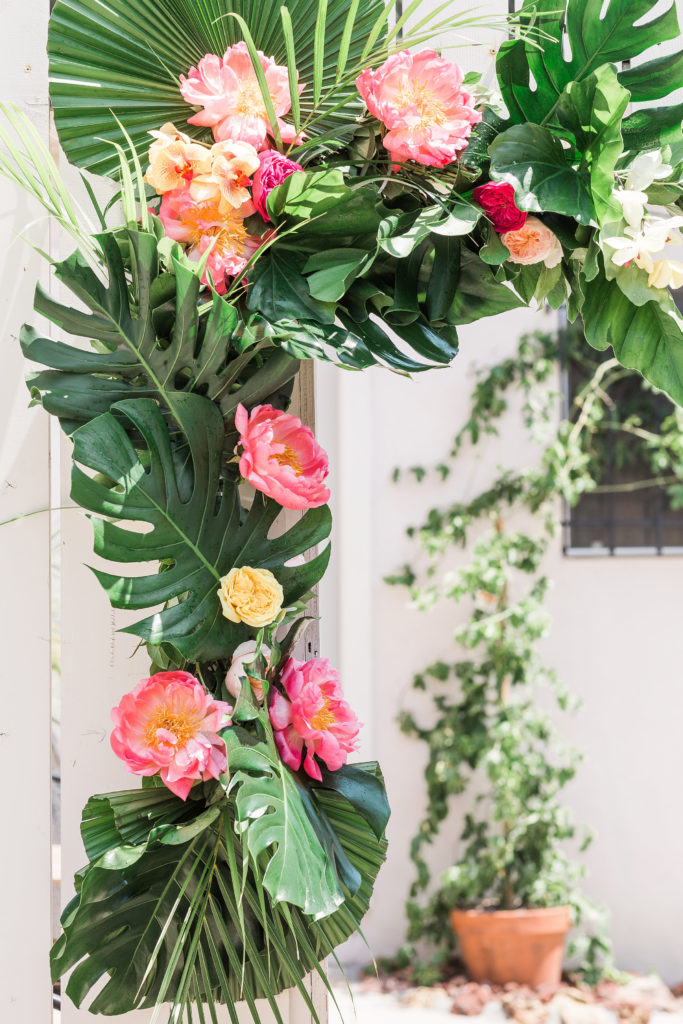 There's mommy and the birthday girl right there!!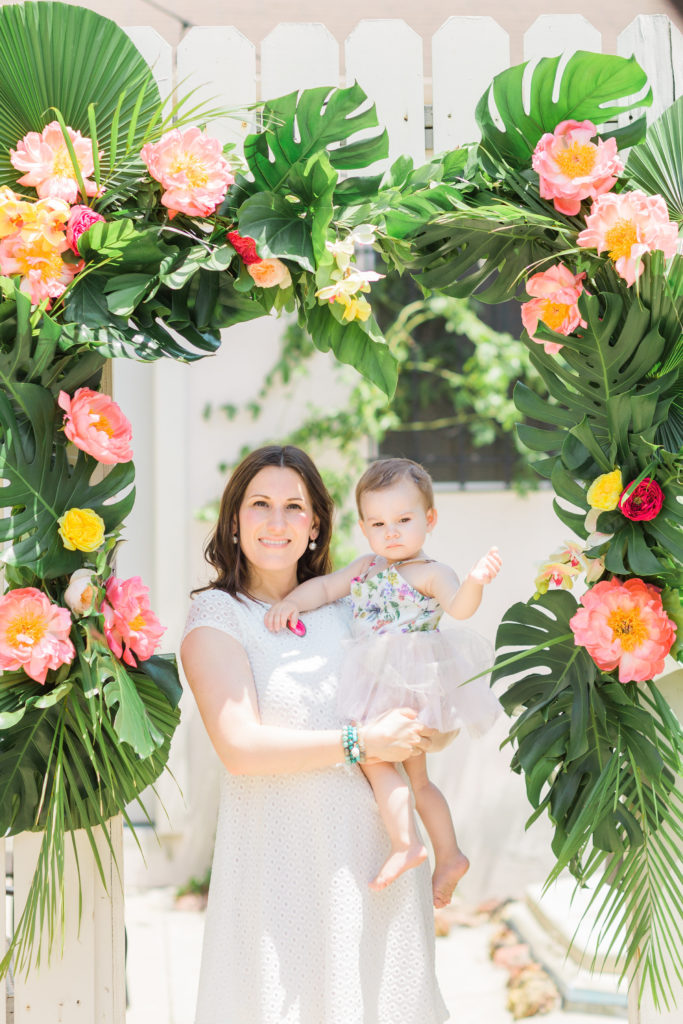 Pineapples and palm fronds were an inspiration through-out the party that we carried on to the table!  We had Meghann design paper placemats using two different motifs from the invitations, we love using placemats at events, they add such a fun detail and paper ones don't break the bank!  The plates we used were by leafware which go perfectly with the theme, glassware is from Ikea, flatware from Etsy and the napkins fare from Hostess Haven.  Just add a flower detail and you are set!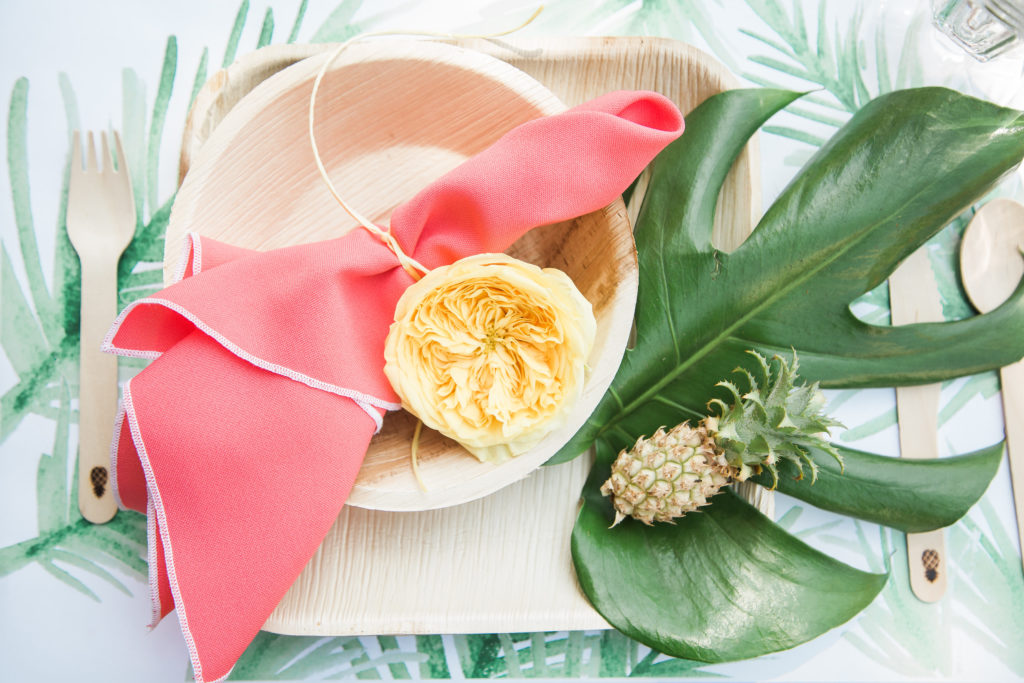 How about those florals again by the super talented MV Florals… I mean they are such a HUGE wow factor, it's unreal!!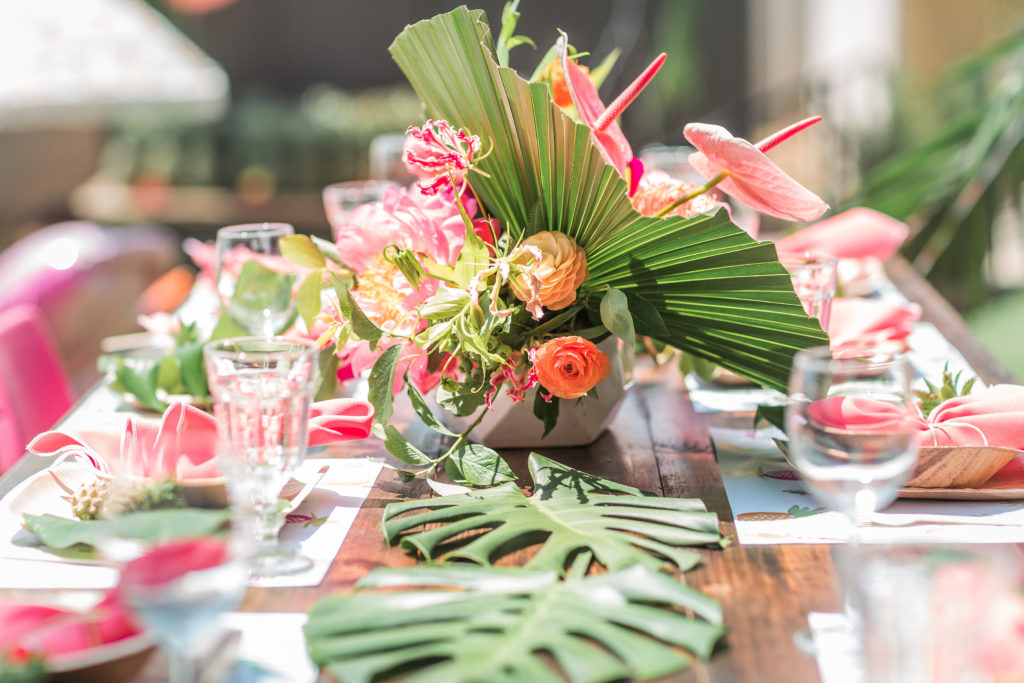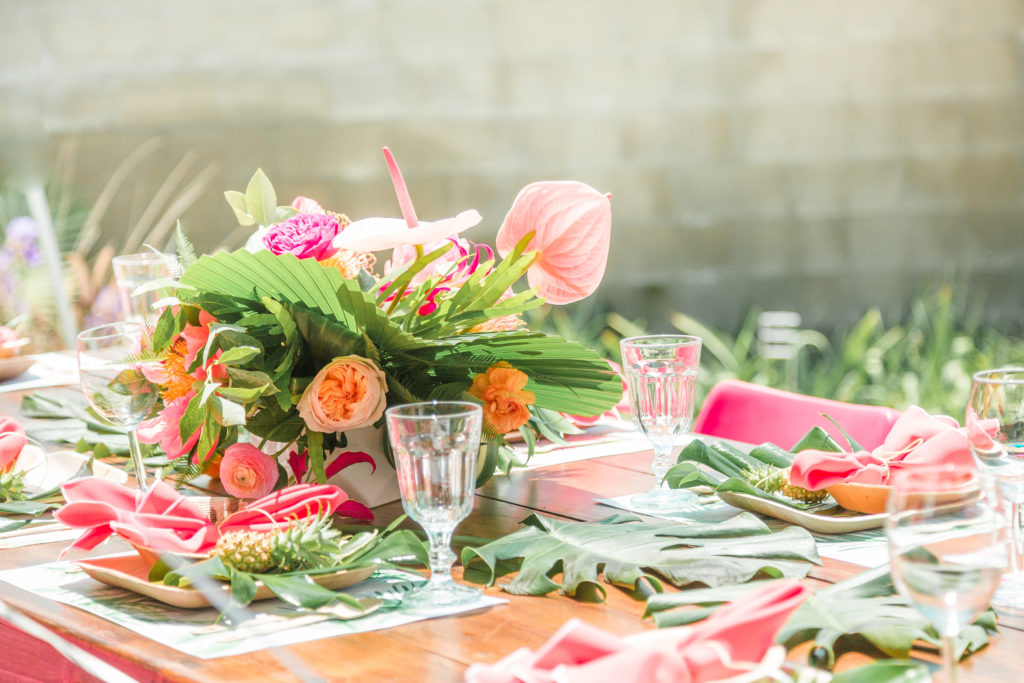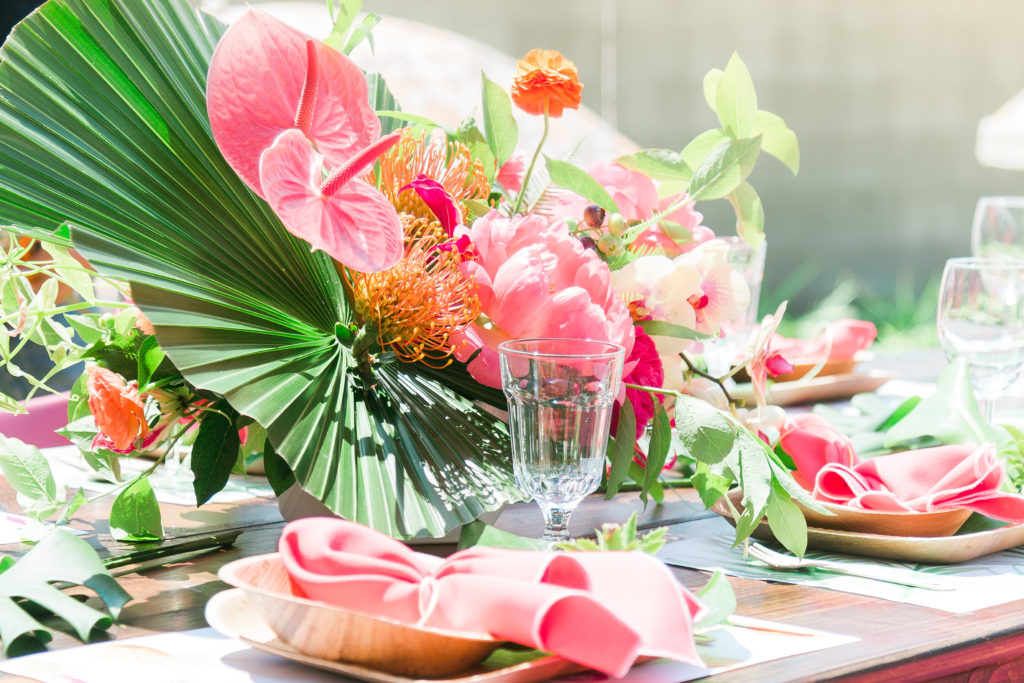 And then there's these amazing chairs…  We are obsessed with these pink beauties and how they complimented the entire party from Adore Folklore…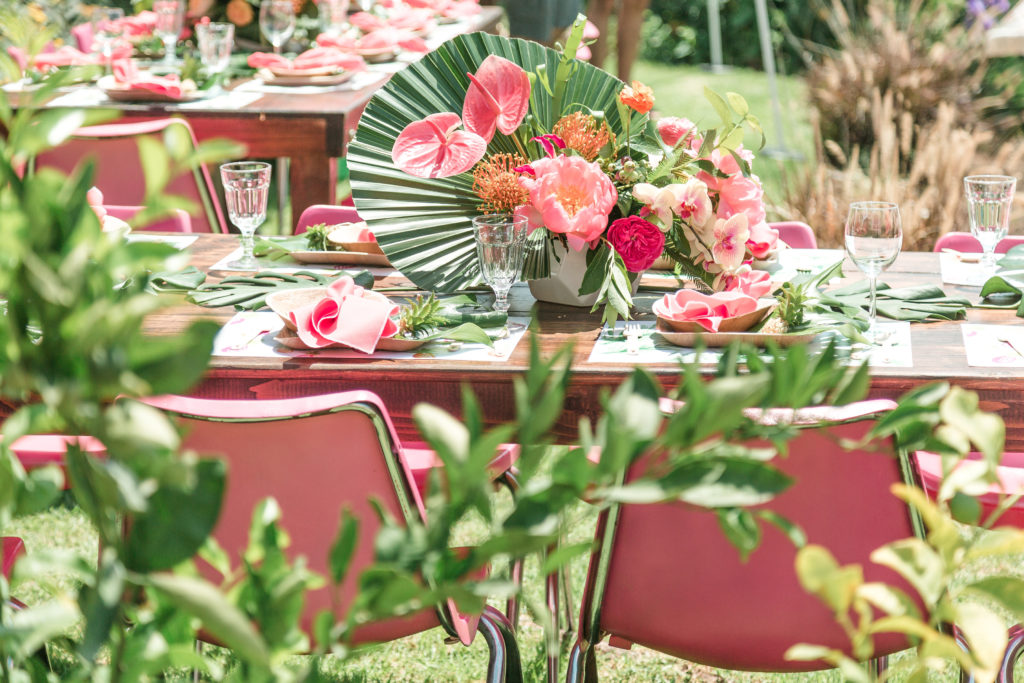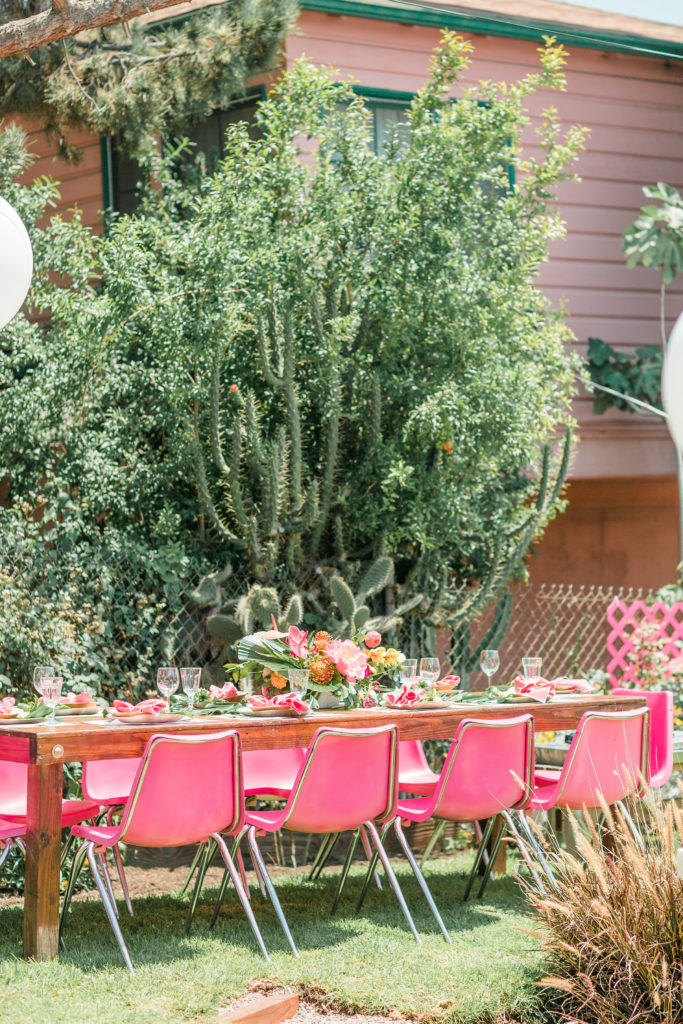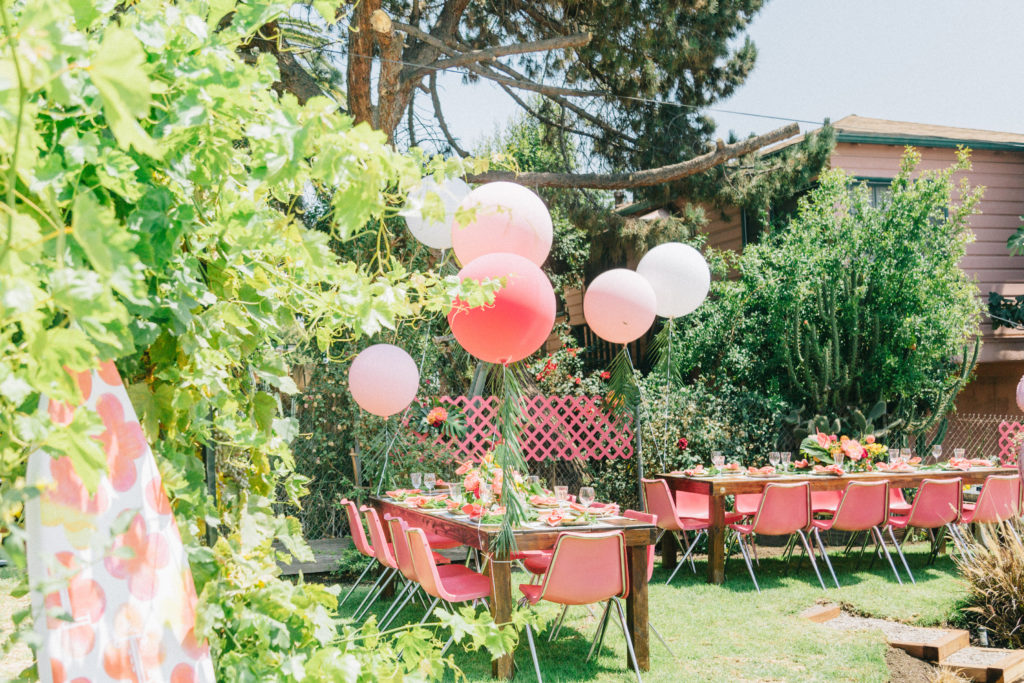 Moving on to our lounge area…  When you have a party with really little ones a lounge area is a must!  A place for them to crawl and play and for the parents to party like pineapples!!  Check out all of the fun pieces by Adore Folklore, umbrellas by Kerry Cassill and blankets by Gunn & Swain…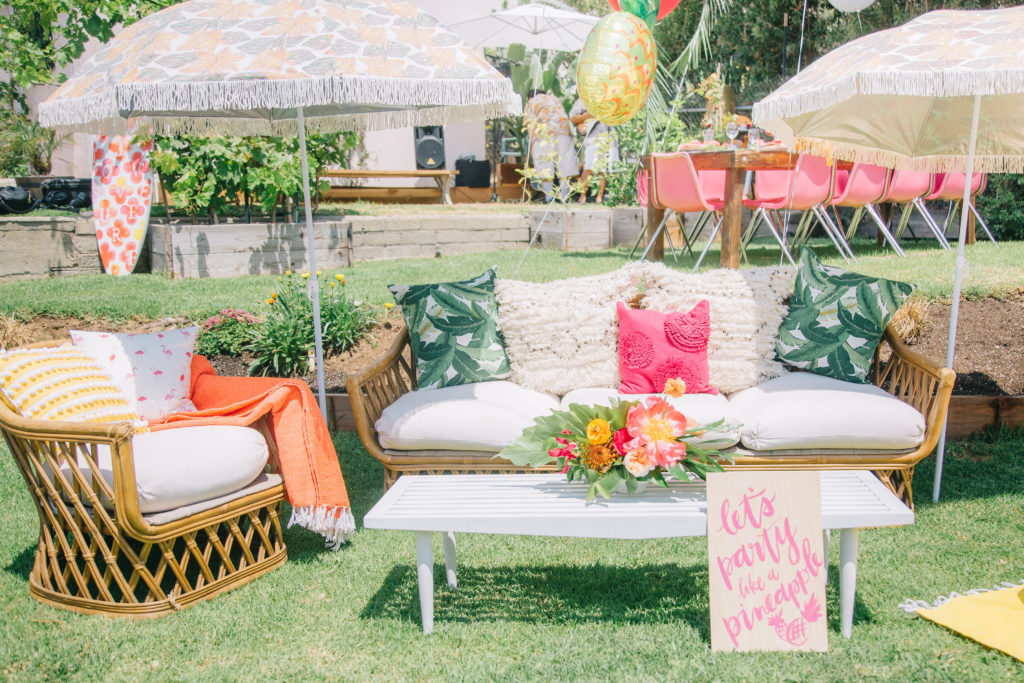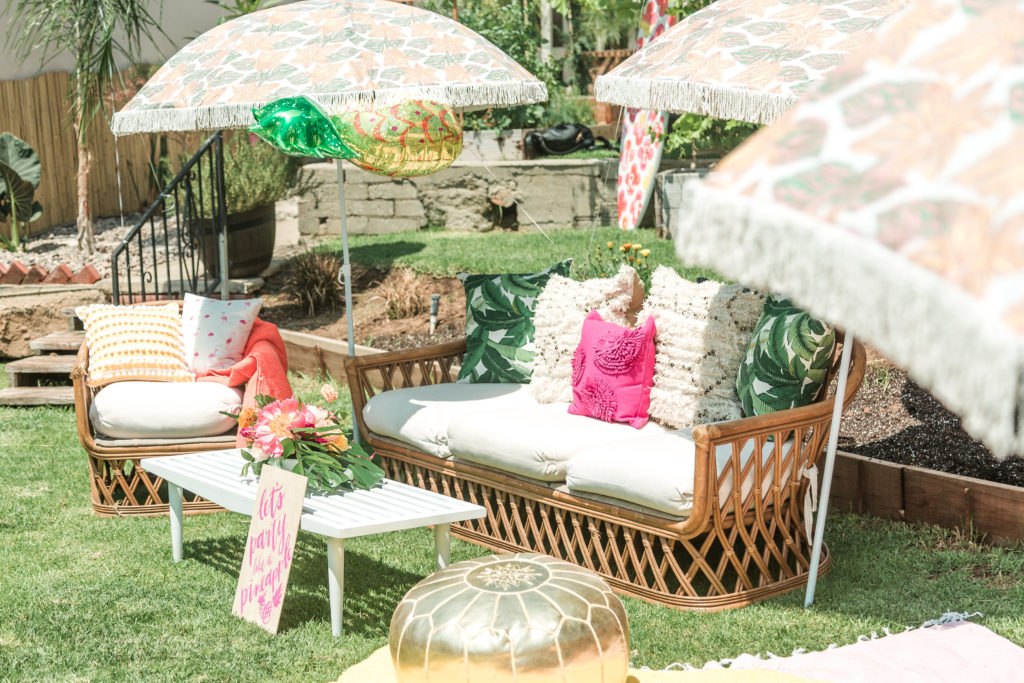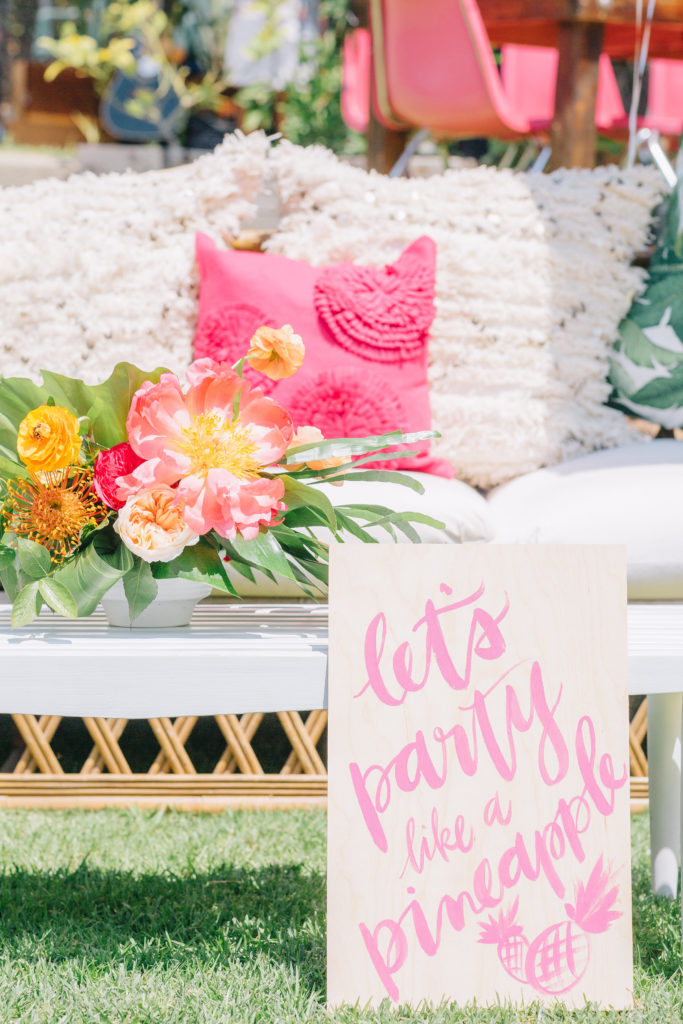 Fun little items were in baskets for the kids to play with, like these cute flamingo masks by Opposite of Far…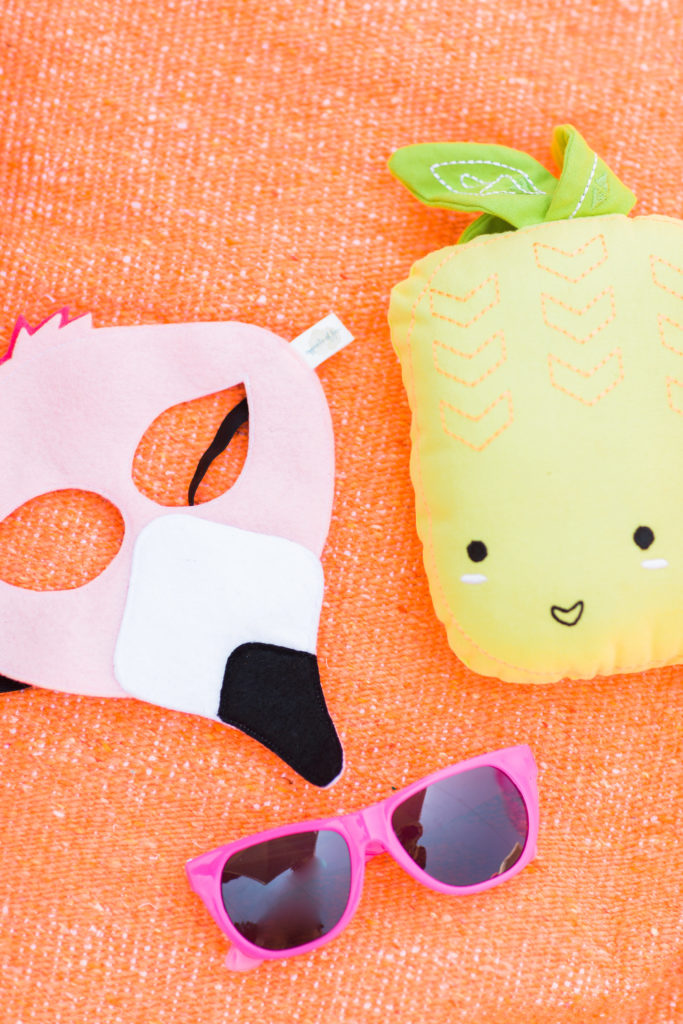 A few other fun details… Big balloons with palm leaves attached, yes please!!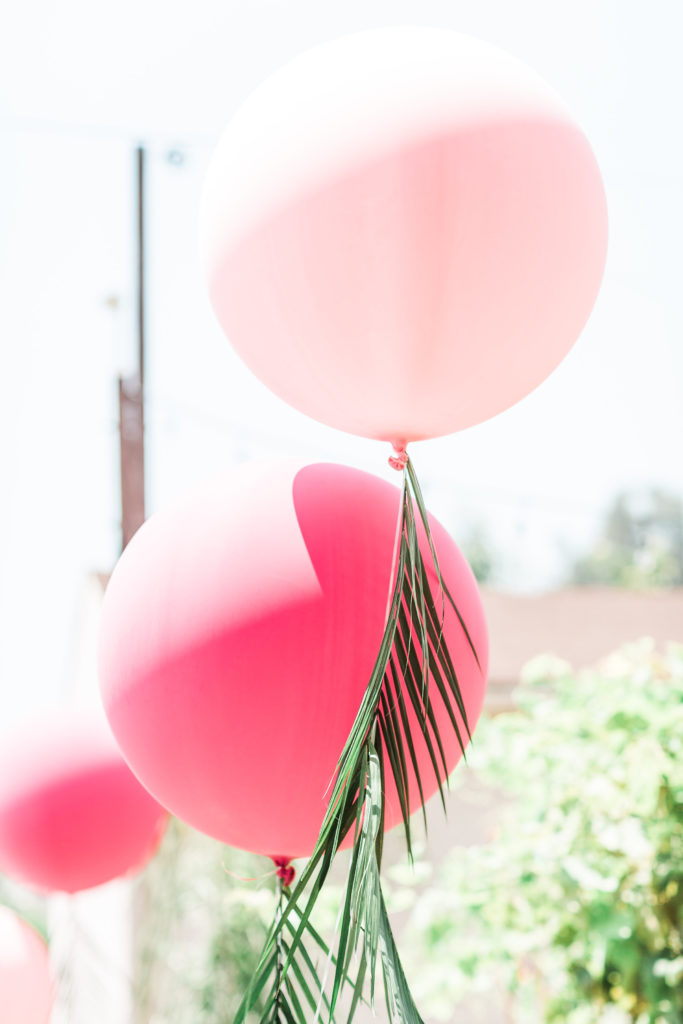 Gotta have pink flamingos around the party!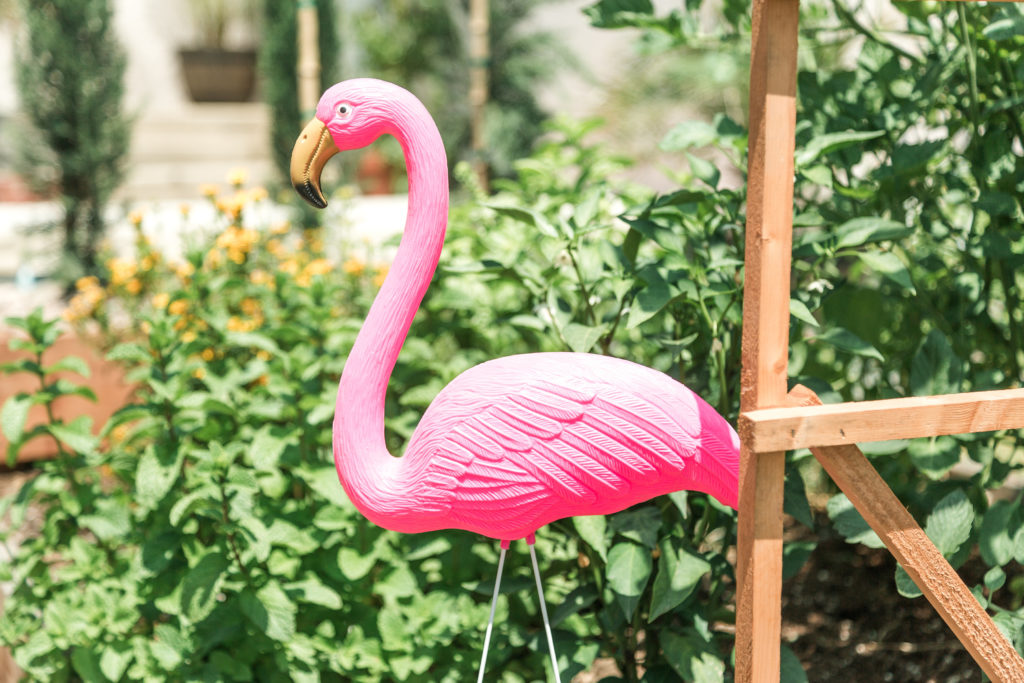 Shave Ice, a definite essential from Kona Ice!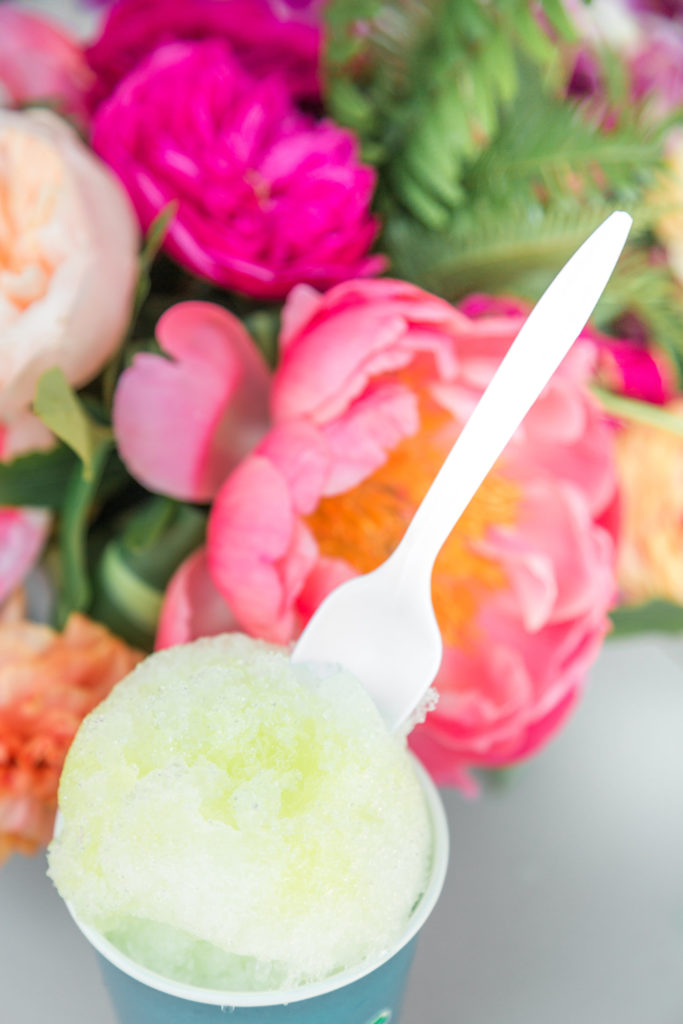 We also had these pretty lattice that were spray painted pink and adorned with MV Florals beautiful arrangements…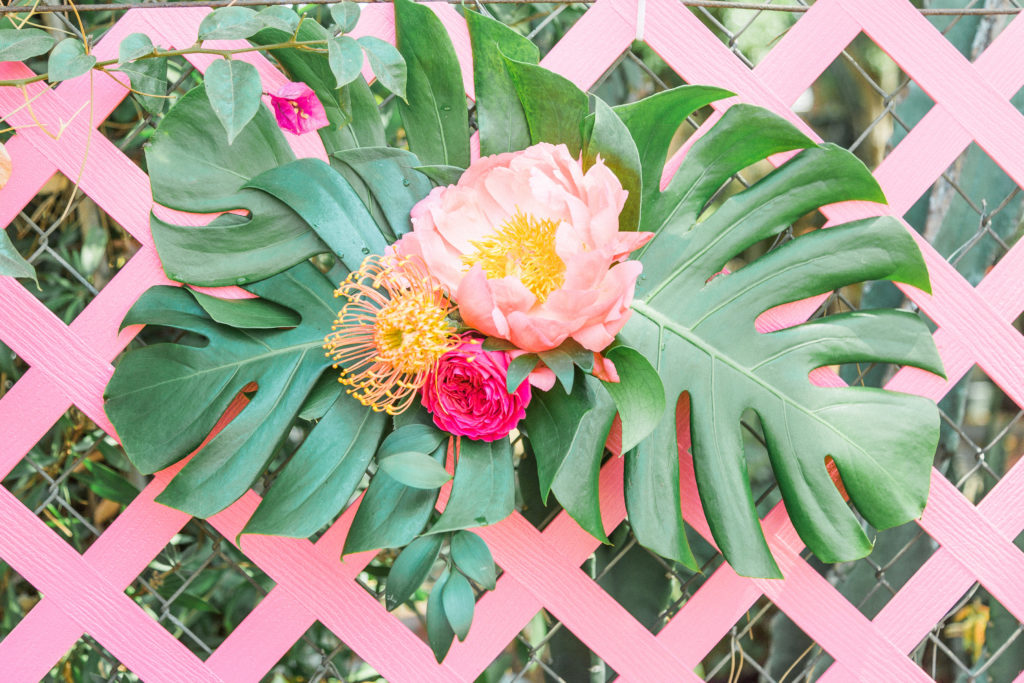 We seriously can't get enough of these beautiful arrangements!!!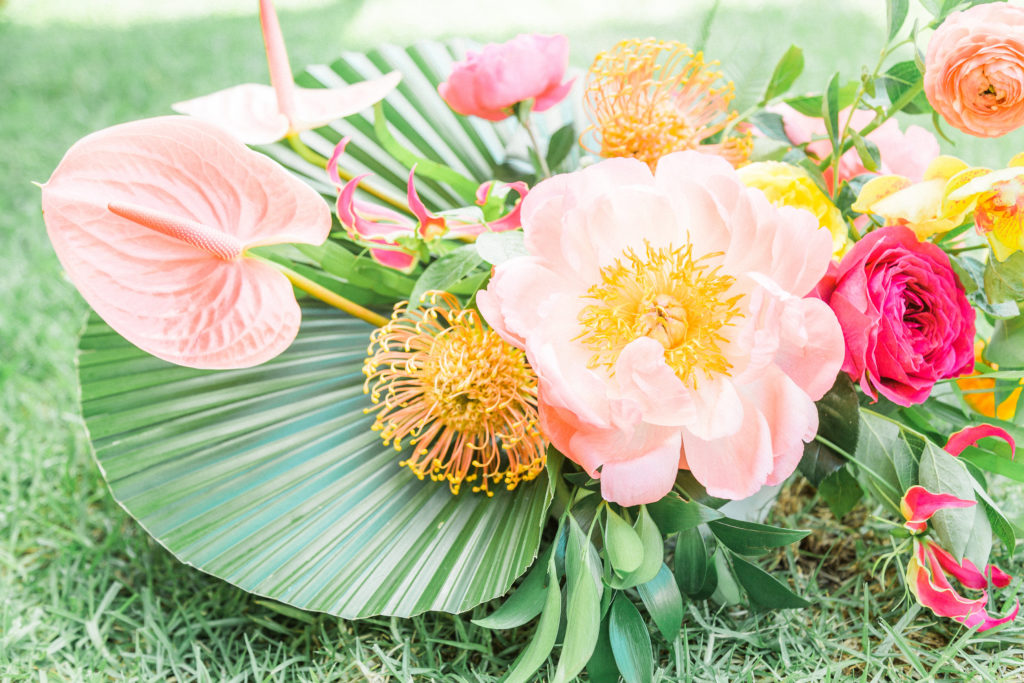 The adults were given a fresh pineapple as a thank you and the mini guests were given pineapple maracas to say let's party & thank you for coming!!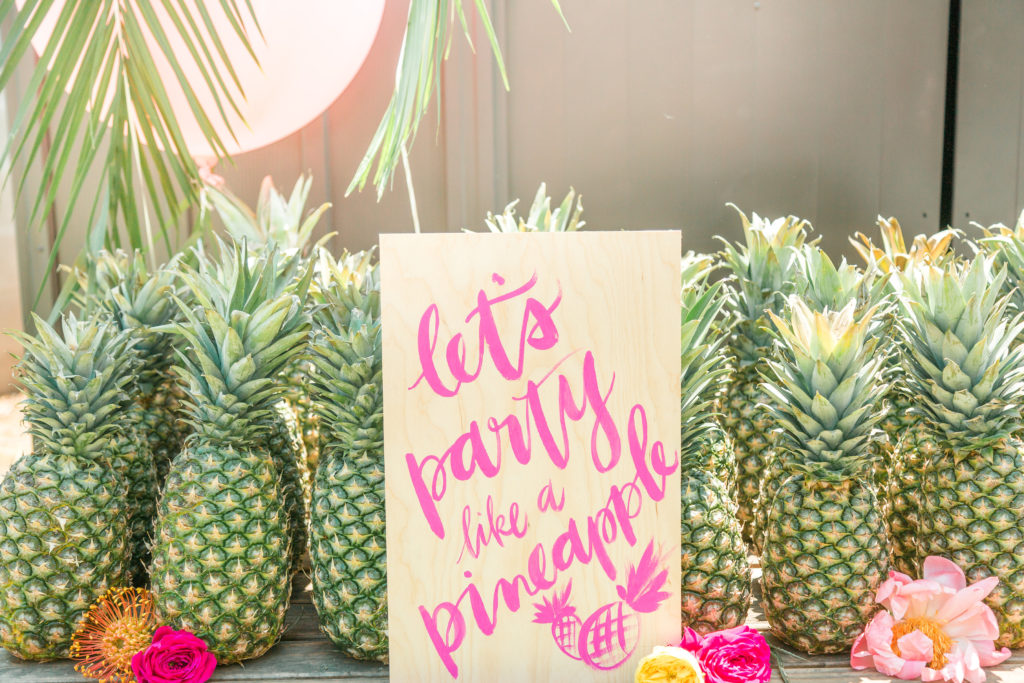 Last but certainly not least is the dessert table!!!  Always the crowd pleaser and this one will knock your socks off!!  Sweet & Saucy created most of these beautiful and yummy desserts except the jello cups created by Sheila Mae.  And we can't forget the cake toppers by The Roc Shop!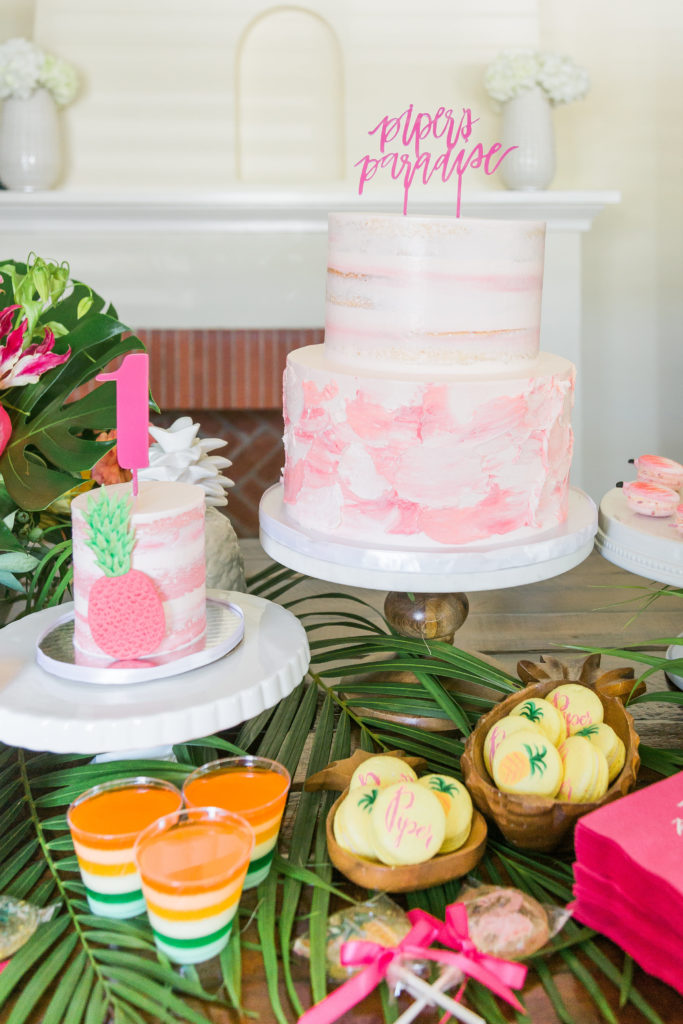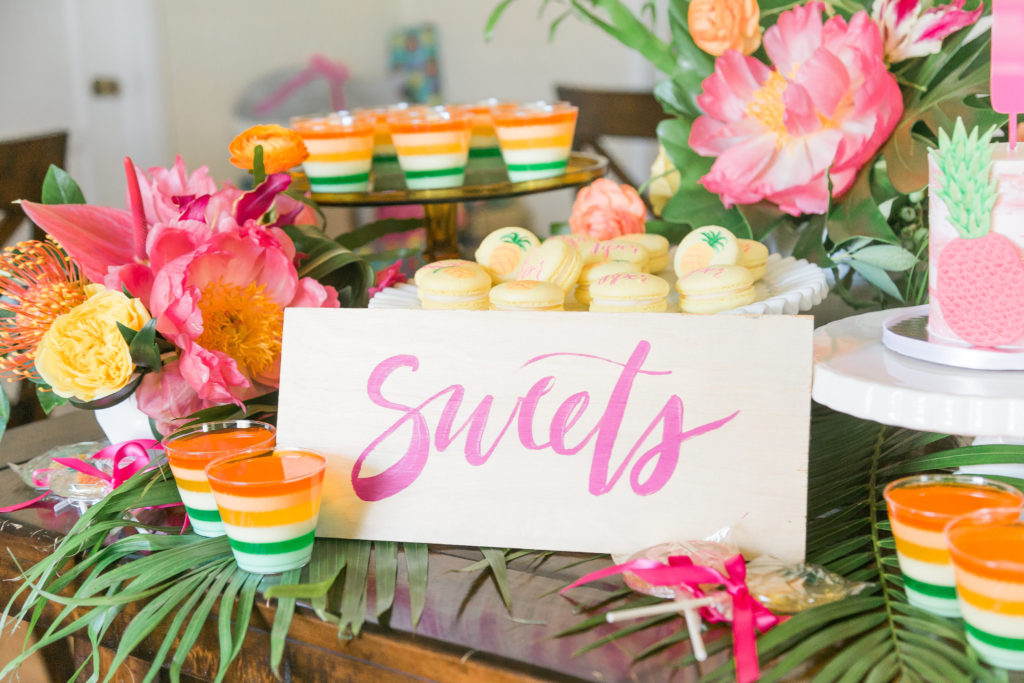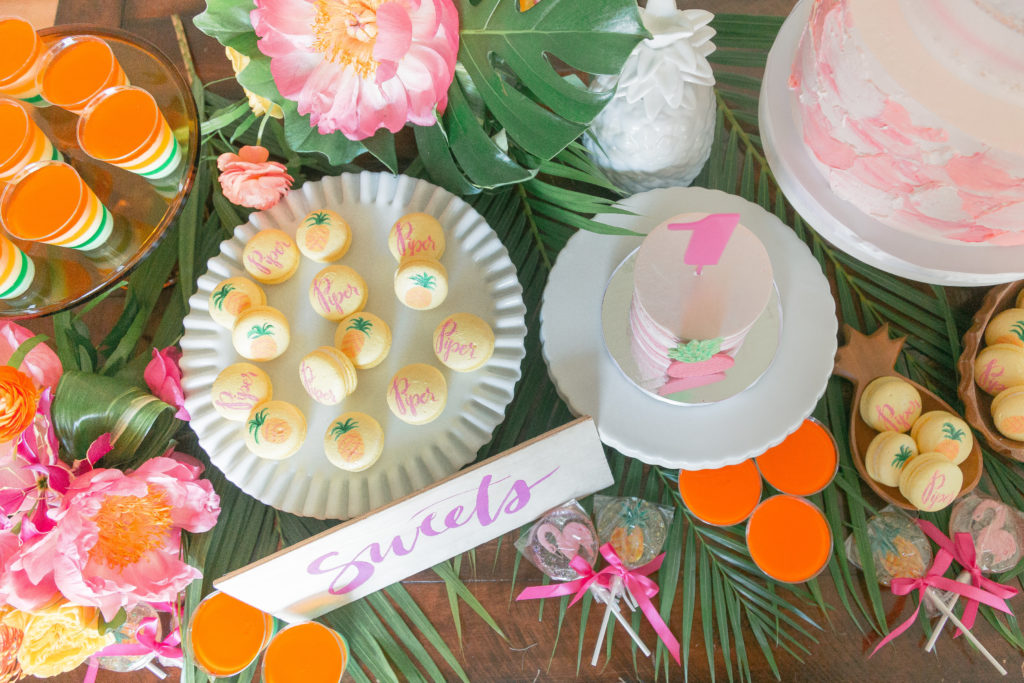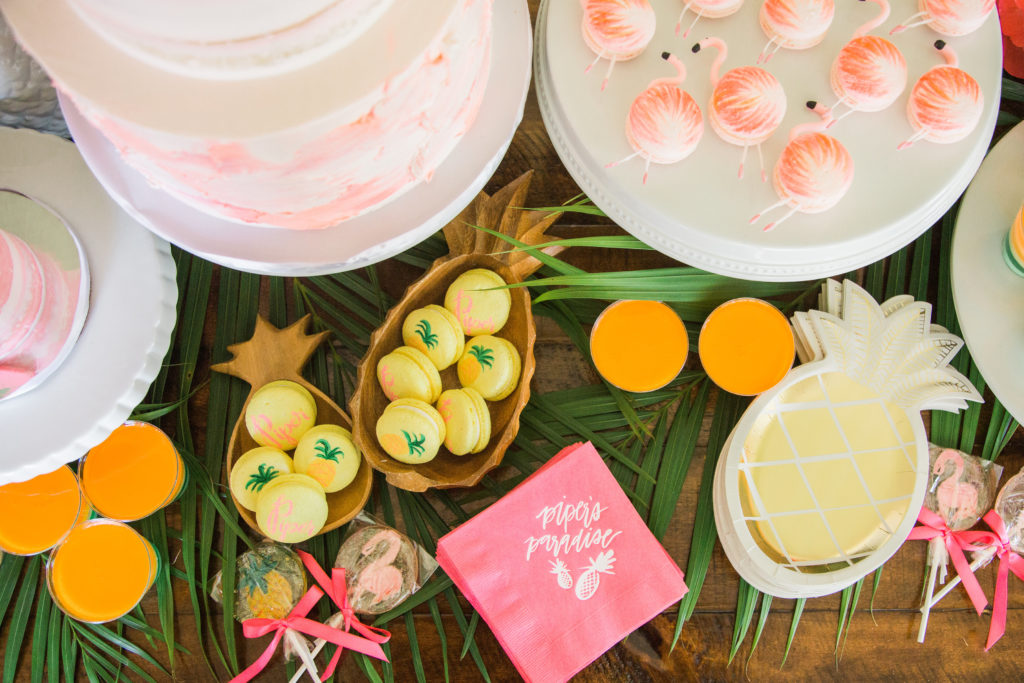 Can you even with these flamingo macarons?!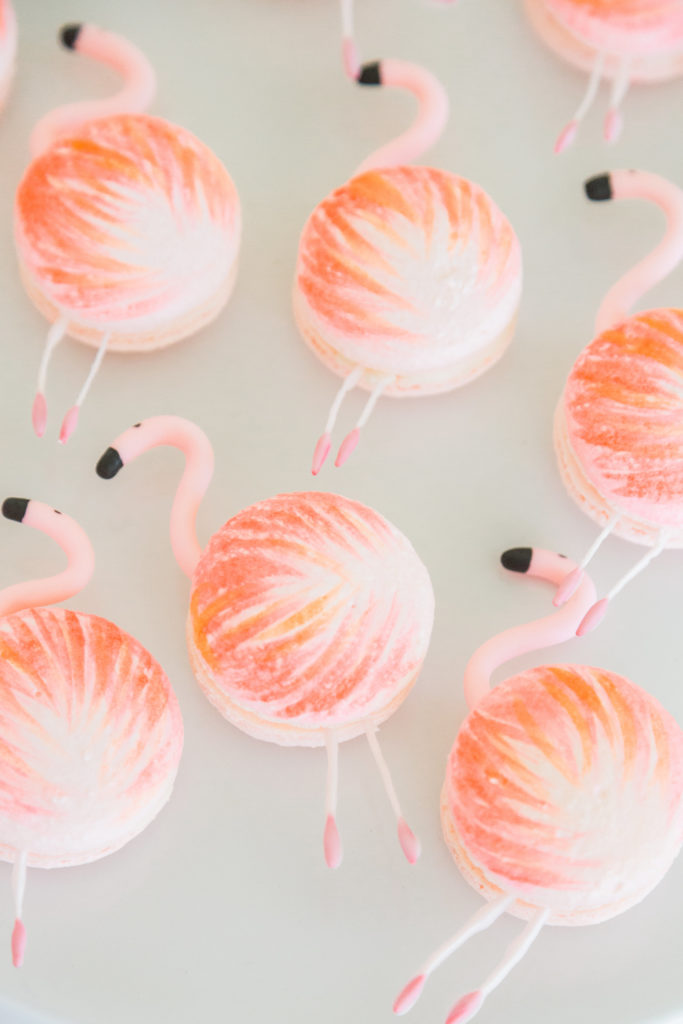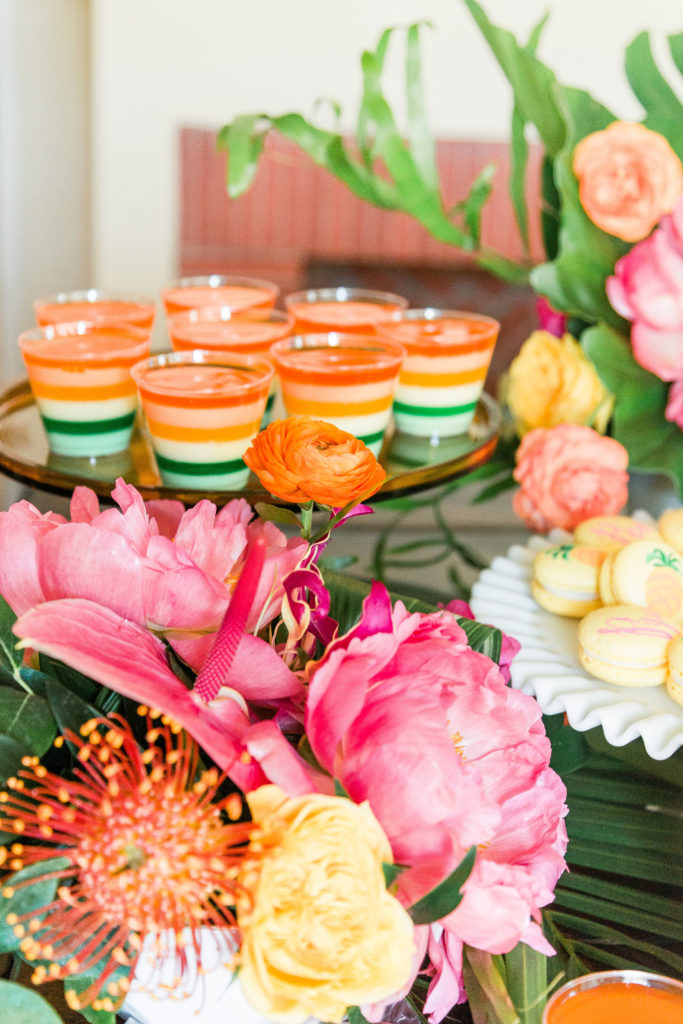 Here's our favorite little birthday girl enjoying her smash cake!!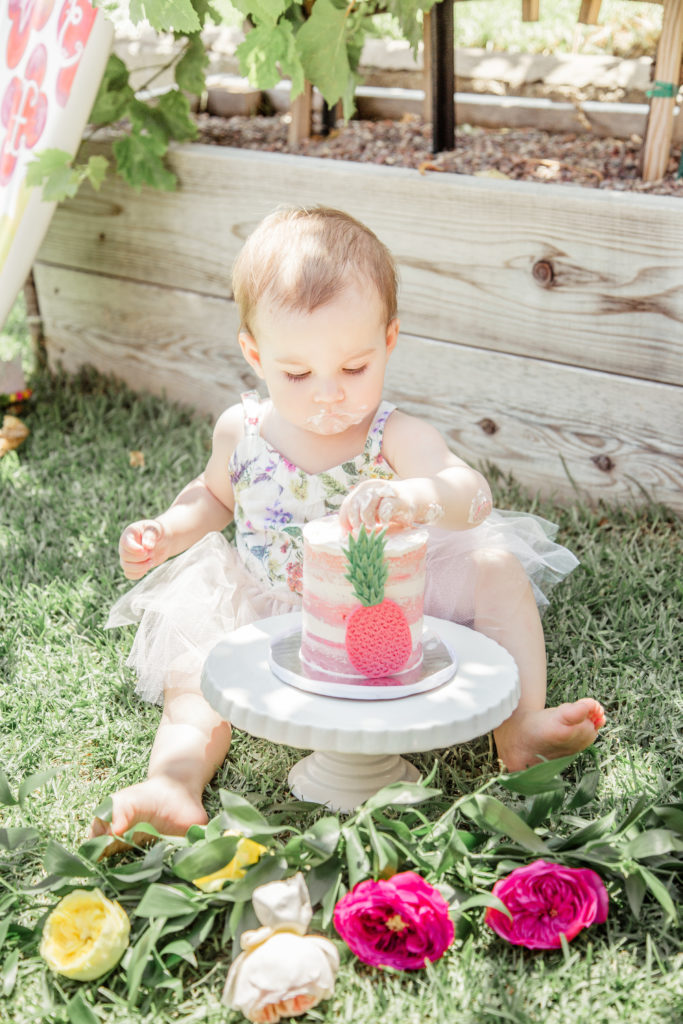 It was a special day filled with lots of love and the prettiest tropical details!!  We feel so honored to have helped in a small way to create the perfect party for Miss Piper!
xx
Jacquelyn