Ending our week of Spring cleaning and organization, today I'm talking about planning. To clarify, I'm an event planner and I love to plan, shocker! I wish I could say I'm super spontaneous and fun, but for the most part, nope! For instance, I'm that person that if you ask about a date 5 months from now, I know the day it falls on. Yep, just a big crazy over here!
In my defense, I do have a lot going on… With a husband who's job has him on call almost every day, two busy boys and my own business I rely on my calendar. Clearly our blog and event schedule calls for some major planning ahead as well. So, what does someone like me do to keep sane you ask? Write shit down!!!!
I live for making lists, checking them off, and making more lists. As a matter of fact, I would go completely insane if I didn't. Poketo has so many great organizational tools on their site ranging from planners to calendars, I can't get enough. I loved this terrazzo print so much, it's something that really inspires me this year. So, why not look at it every day?!
Photos by Riley Starr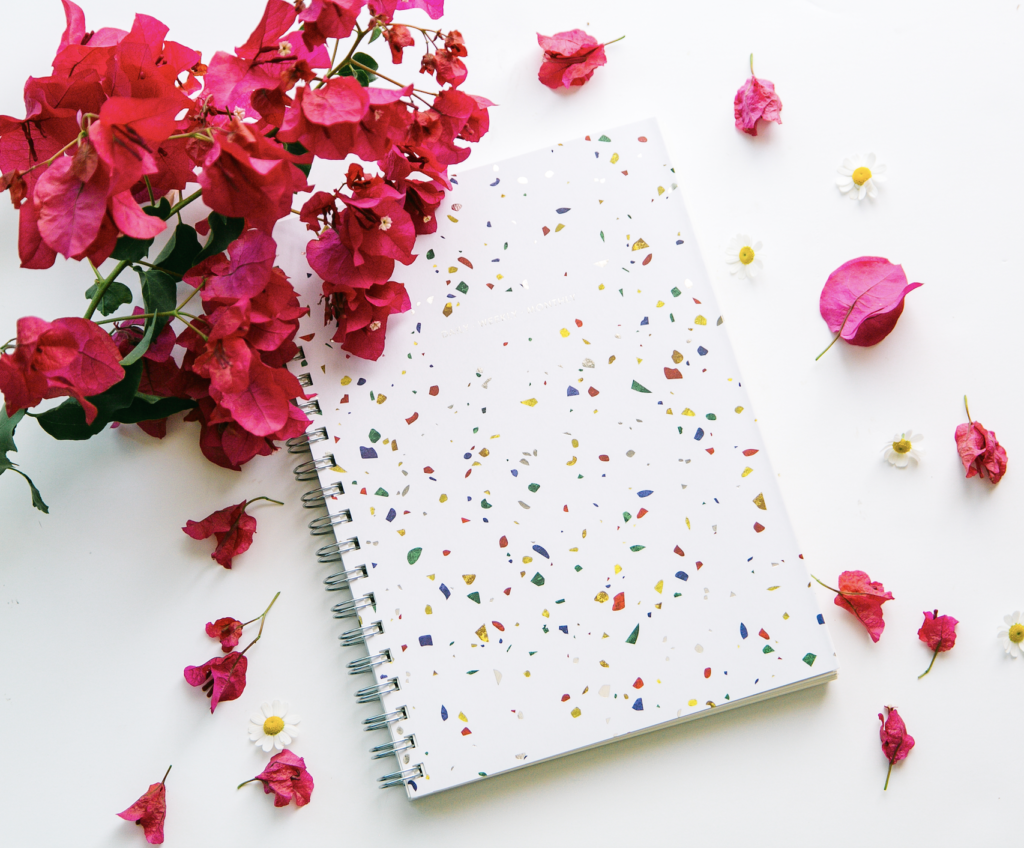 I use my planner in order to keep my life together and to battle the mom brain… You know what I'm talking about… Family things will definitely be in there – skateboard or soccer practice, doctor appts and grandparent visits. But my main planning schedule is Beijos. With events nearly every weekend and a busy blog schedule, having a calendar is essential and life saving.
By nature I'm a very organized person. I have my creative right brain side for sure but my left side definitely needs to be heard as well. This planner is great because there is enough room for me to write down everything! Not only can all of the plans jotted down but also there is space to write ideas or notes that come to my head.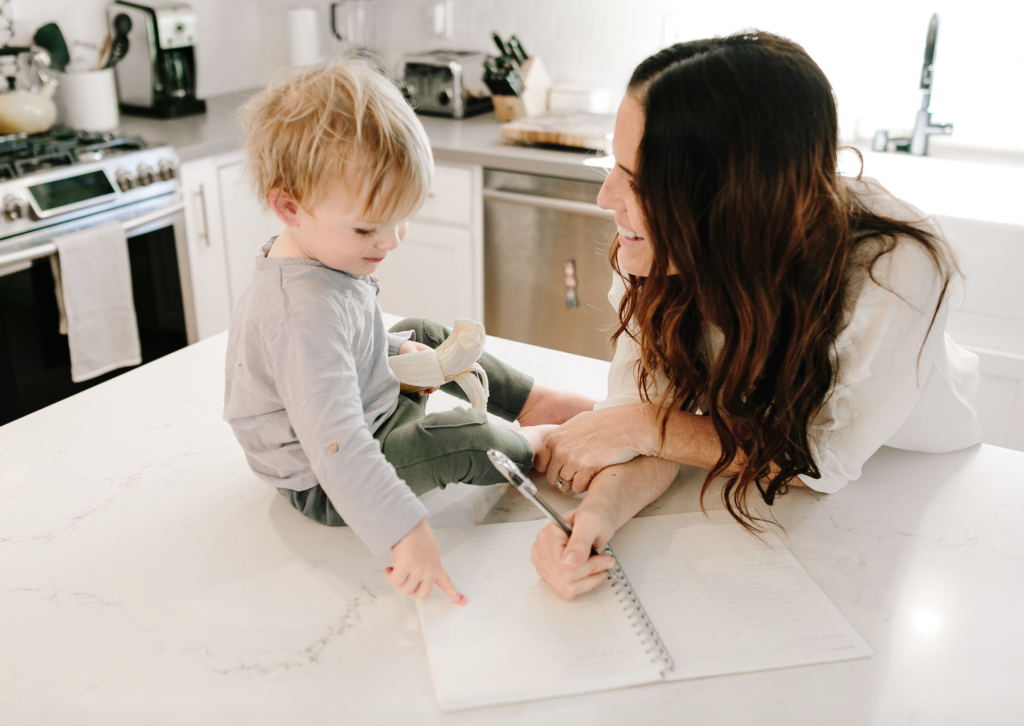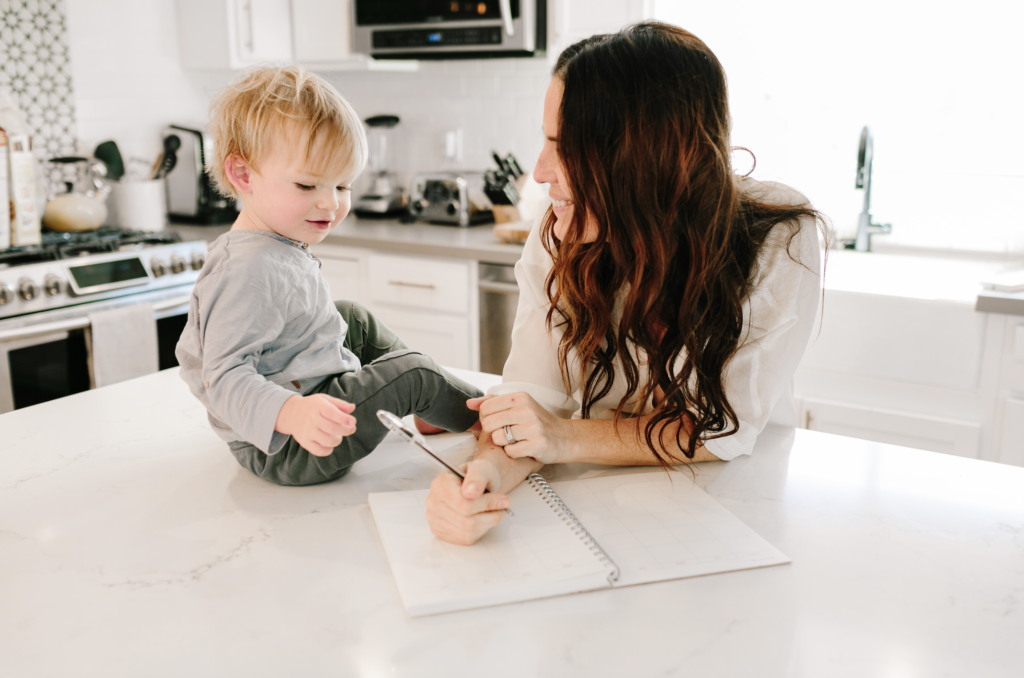 Another great addition to my life from Poketo is their wall planner. It's actually something I saw and new I had to have. As I mentioned, our family is busy… And I know it will only get busier as the boys grow. Add in the fact that some days my husband and I don't even see each other with our schedules. Well this is the perfect way to keep everyone organized and on the same page.
We started with our family calendar in February and it has been really helpful since. I start the month off with things I know we have planned like you see below. If anything needs to be added we do along the way, so we all know what's going on. We've also used it for Court to get rewards for good behavior by using stickers. So definitely a win / win situation!
Plus it's really pretty, so there's that!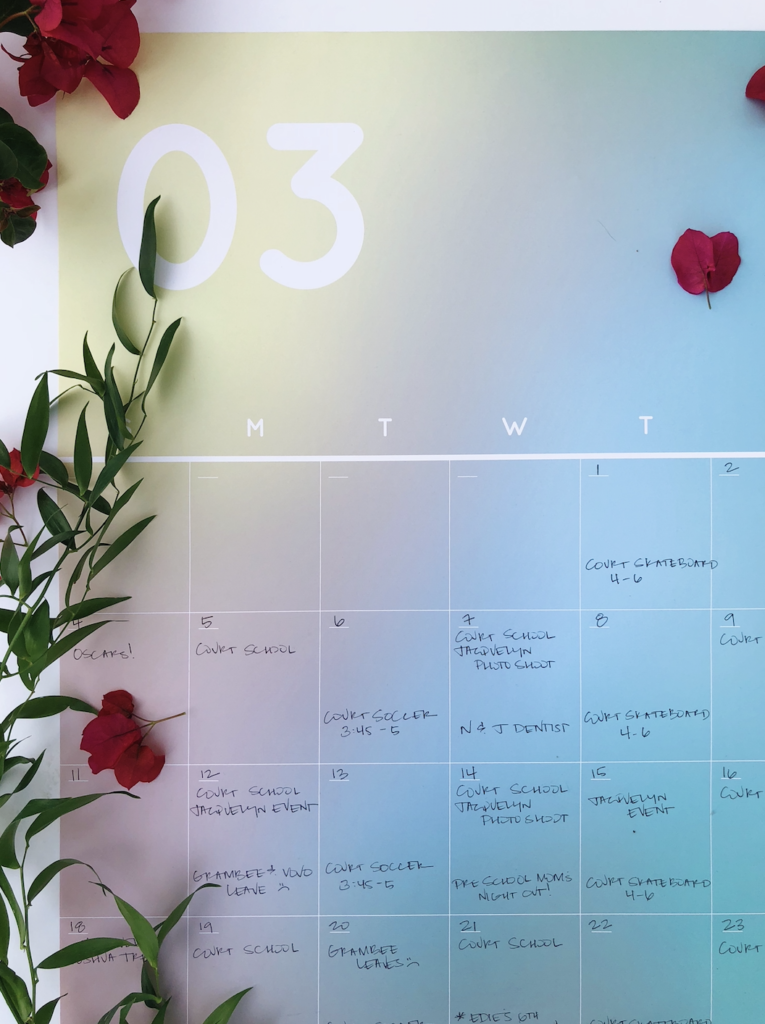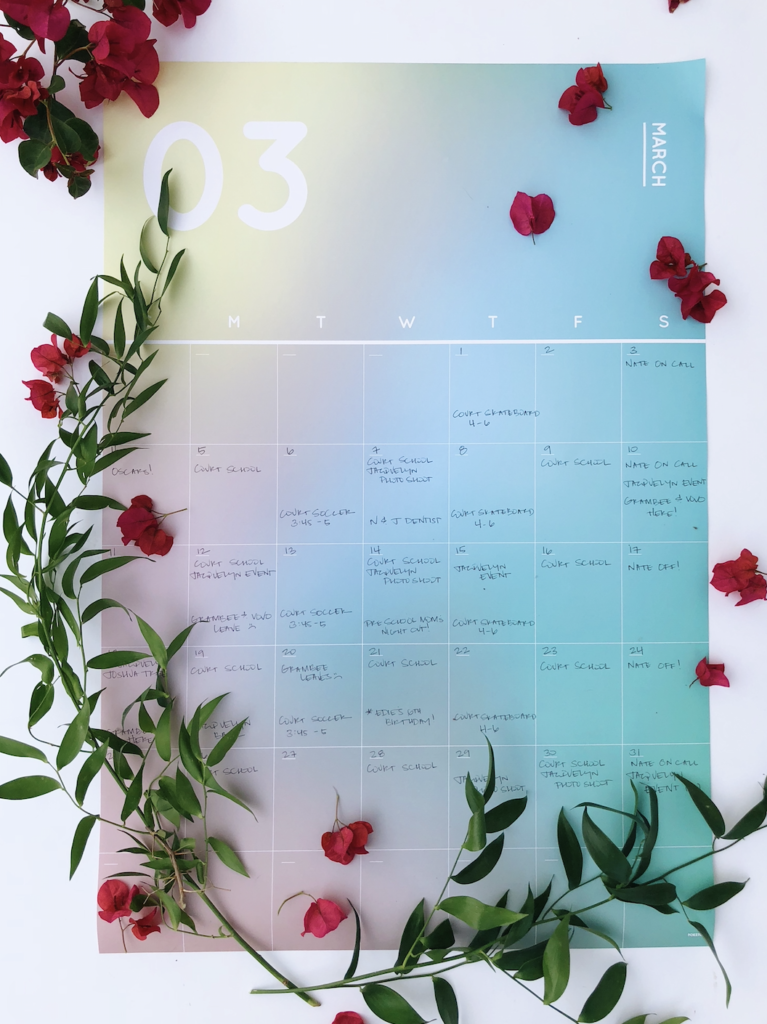 And that's our week on Spring cleaning and organization… Back with more fun next week, happy weekend!!
xx
Jacquelyn