---
There is one thing as a mom that I'm always striving to do for my family especially my children is to create and sustain a healthy and all-natural home for them. I started doing this pretty seriously when my now 5-year-old who was one at the time decided to have a little snack with the toilet bowl gel that you adhere to the bowls. YES! I know, I completely freaked out, call poison control and thank GOD he was okay. The lovely lady helping me noted that this occurs more then you would like to know. Or she was just trying to make me feel better. But from that point on, I was mindful of products that I was buying. Fast forward three years later, and I'm happy to say we are fully equipped with clean, safe, and sustainable products.
Photos by Kylie Compton Photography
With spring pretty much here, we Beijos ladies have some severe spring cleaning fever. Still unpacking the boxes, its the perfect time to get organized, donate, and just downright get some serious elbow grease going on. I love waking up in the morning to a clean kitchen. Even though it gets messy 5 min after the kids get up, but it puts a smile on this lady's face. Some time ago, I discovered a company called The Grove Collaborative. This e-commerce company provides flexible recurring shipments that make it easy to create a positive habit in the household products game.
The Grove Collaborative brand of products have the cleanest ingredients with transparent, sustainable and ethical supply chains, and to design beautiful, consumer-first products not possible in traditional retail stores. Just having it be shipped to you whenever you want is something that is a huge help for me. Let me break it down for you. They have everything from household, personal care including beauty products, and baby + kids, and all products are all natural. You pick which items you want, and they will ship them right to your front door. When you run out, just re-order. It is so easy! You will never be out of dishwashing pods again!
Want to try these products out? Click here, and you will get $10 off your 1st purchase!
My personal favorite is the Complete Concentrate Cleaning Kit. The kit includes three spray bottles with a no-slip silicone sleeve for effortless cleaning anywhere in the house. Essential concentrates that are effective natural cleaning agents to ensure superior performance. Thoughtfully formulated with plant-derived ingredients and scented with 100% natural rosemary and orange essential oils! As well as their microfiber cloths that remove dirt, oil, dust and more from any hard surface. This is pretty much all you need for that spring cleaning! I use these in my house for windows, countertops, tub + shower, and even my floors. Plus, they are stylish looking cleaning products if you ask me.
They are out of stock right now, but you can buy them individually.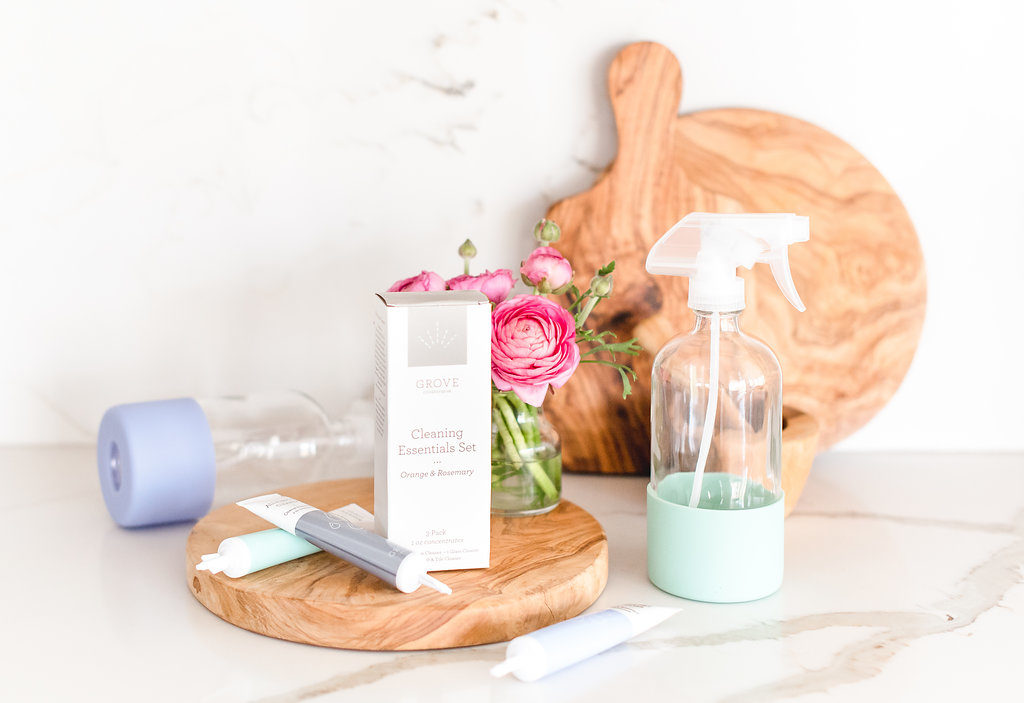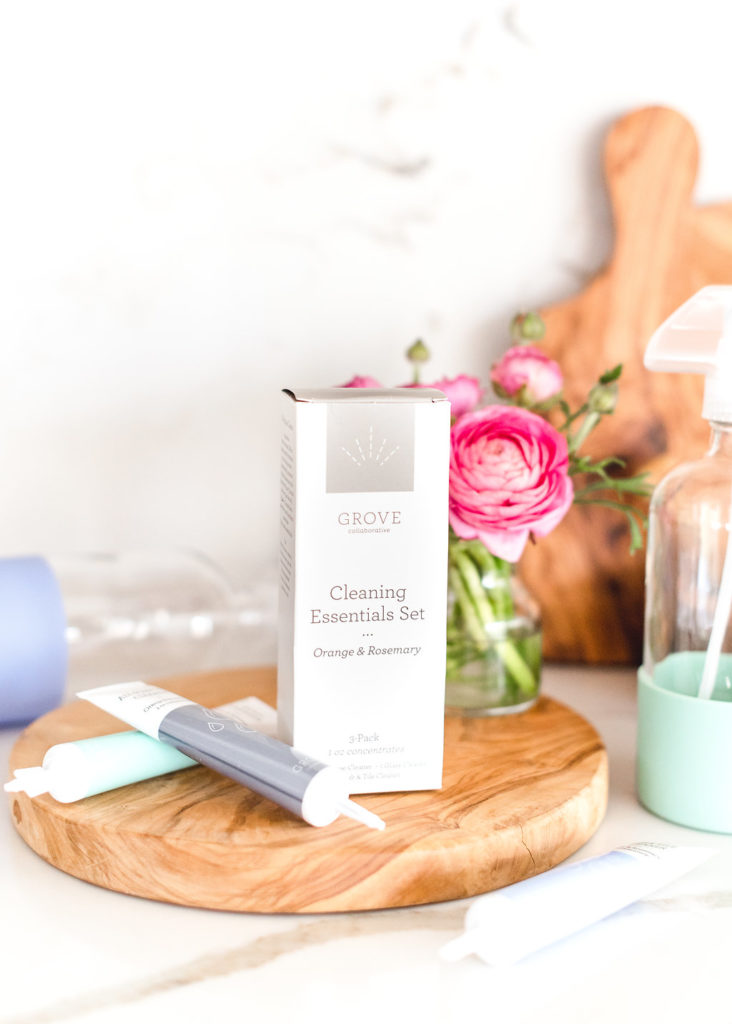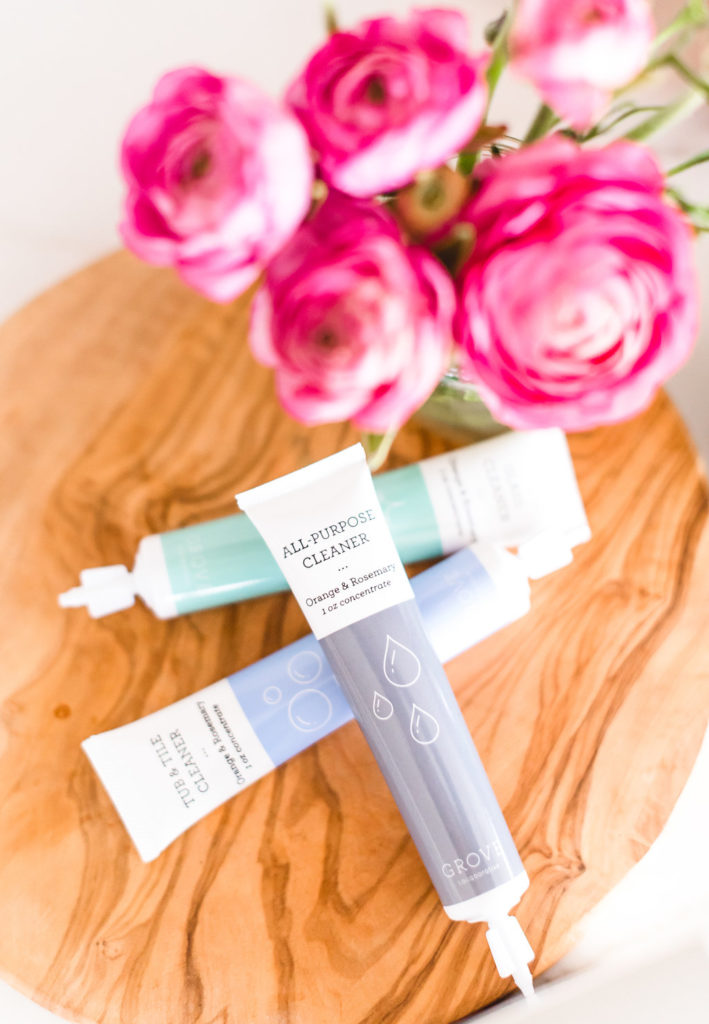 I can spend all day looking at all they have to offer. If you are looking to make the switch to all green products that are safe and friendly for your family, then The Grove Collaborative is where you want to go. They make it incredibly easy, and asking yourself why didn't I do this sooner!
Spring cleaning never looked so good!
Remember to click here, and you will get $10 off your 1st purchase!
xx
Abby
SaveSave
SaveSave
SaveSave
SaveSaveSaveSave