Aww, October… Definitely one of our favorite times of the year!!  And one of the best things about having little ones is getting to re-live all of our favorite childhood activities all over again…  Like visiting the Pumpkin Patch!!  It's so fun to go searching to find the best pumpkin to bring home, it is quite the adventure!!  This year we got a few cute families together to visit an Orange County favorite, Tanaka Farms, in Irvine, CA.  Our friends at Hatched Baby helped outfit our littles so they looked oh so cute for this family photo op!  Head over to our instagram here to see how you can win a $50 gift card from one of our favorite online children's boutiques!!
All photos by the always amazing Megan Welker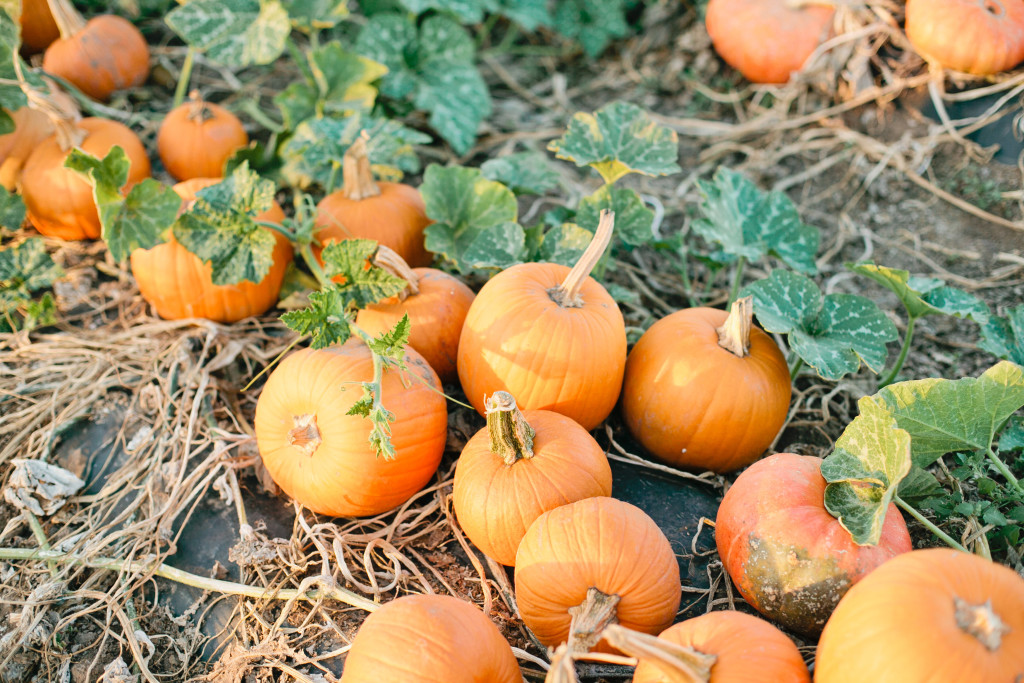 Here's our own Leah Carriger with her little babe, Isla Jean.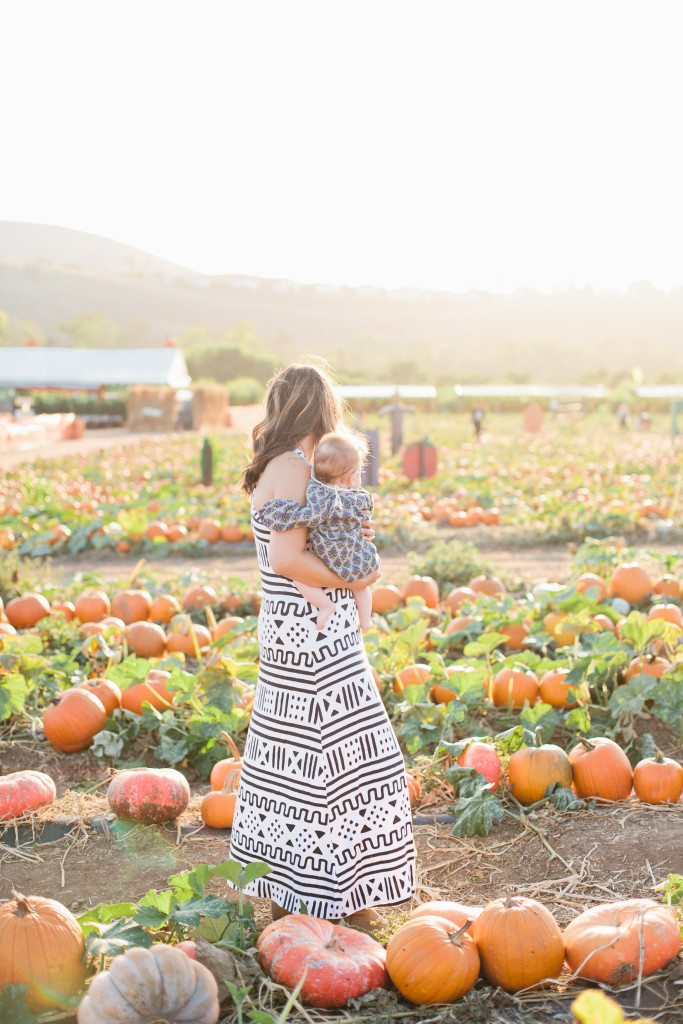 And there's Miss Edie Lola, she is wearing the cutest ikat dress by Pink Chicken, doesn't she look adorable and festive with her little kitty cat ears!?!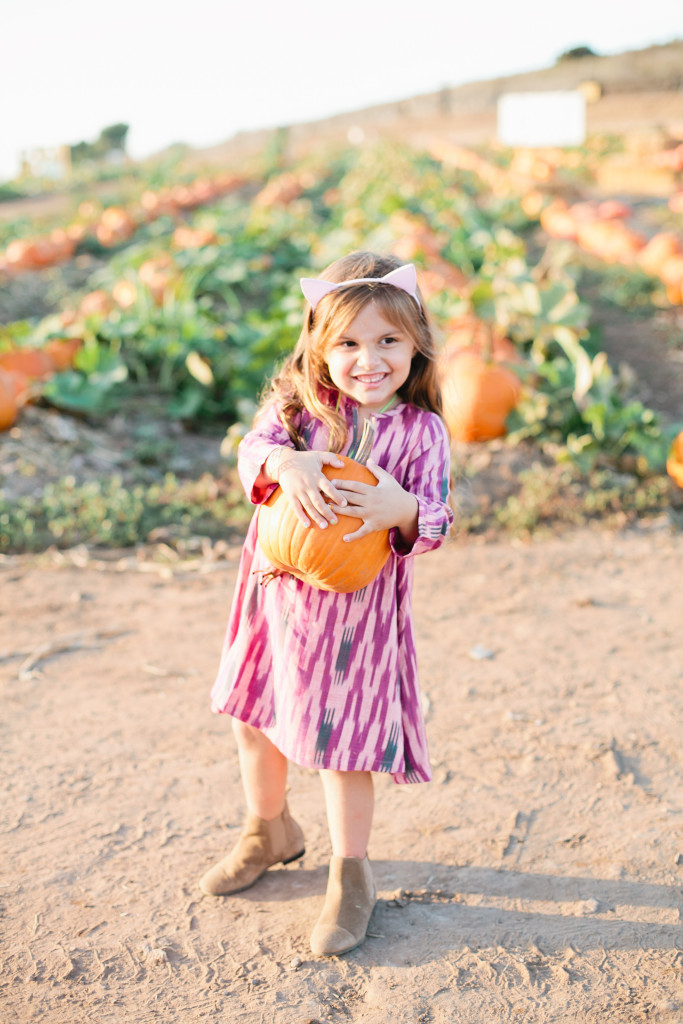 Look who it is!!  Court James and his little buddy Jude Michael!!  They are both rocking out in their Rowdy Sprout Tees, you can find Court's here and Jude's here…  Jude says "What's that?  I can't hear you?  Oh ya, I know I'm cute!"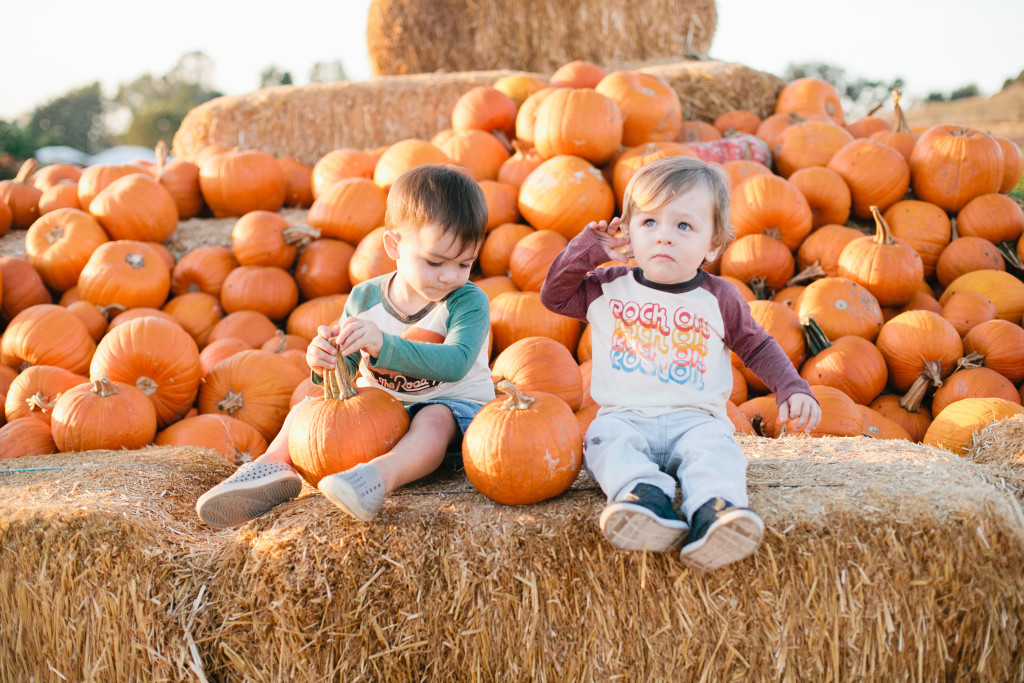 Daddy time at the pumpkin patch…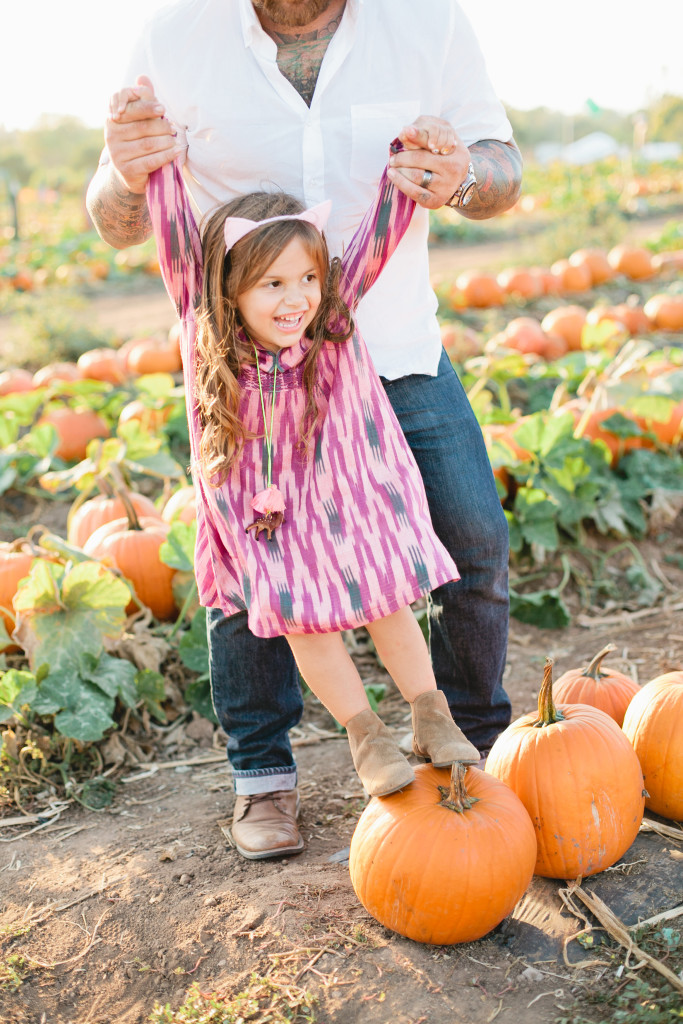 Oh and there's Edie holding little sister Isla!!!  Isla is wearing a cute Pink Chicken dress as well!  Don't you think these boho beauties are just the bees knees??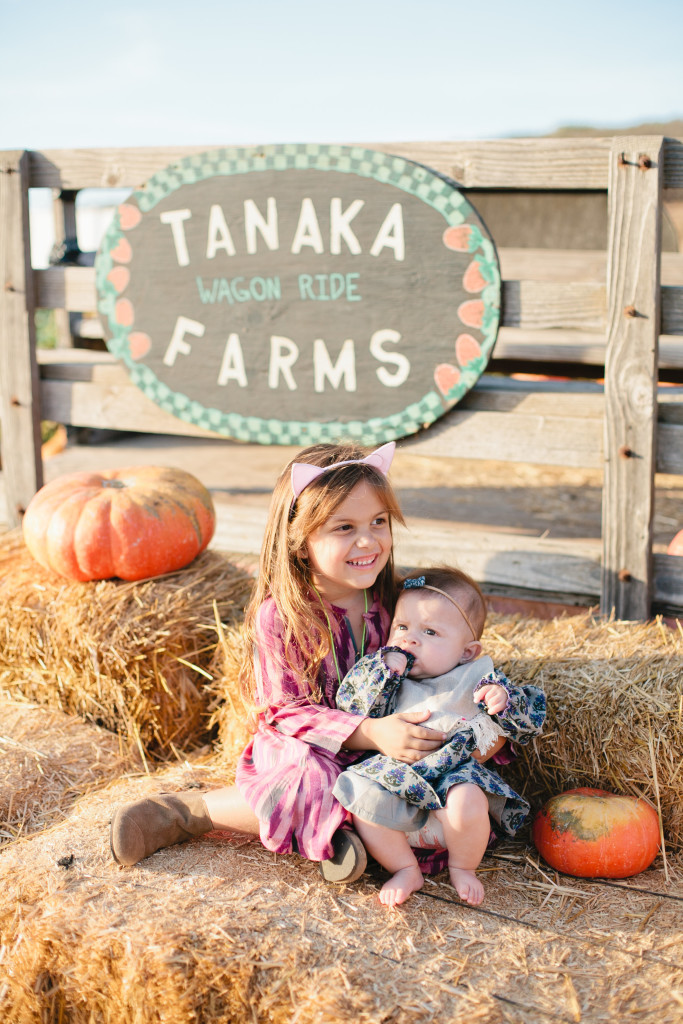 Ok Court, stop showing off that six pack of yours…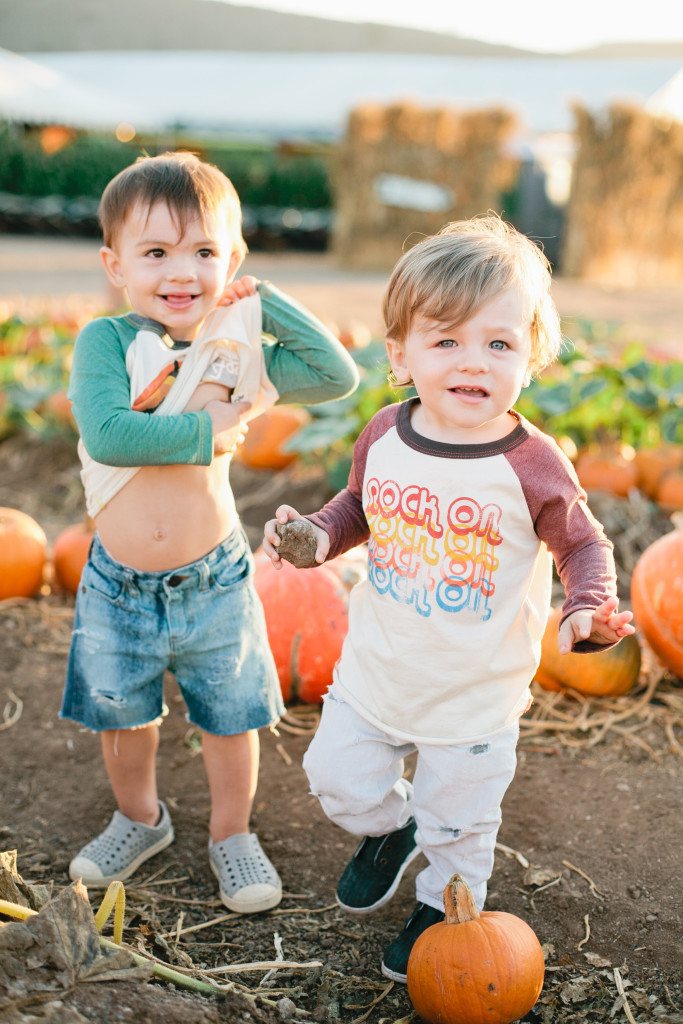 Jude has taken his shirt quite literally with his rock in hand! Ha!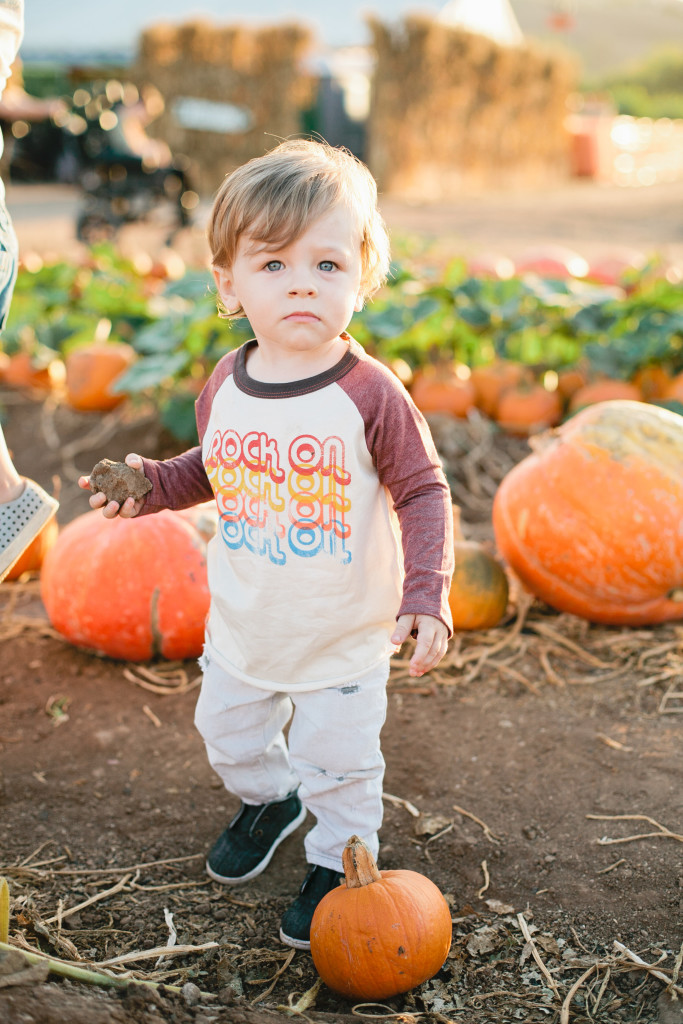 "I think I want this one Mama!!"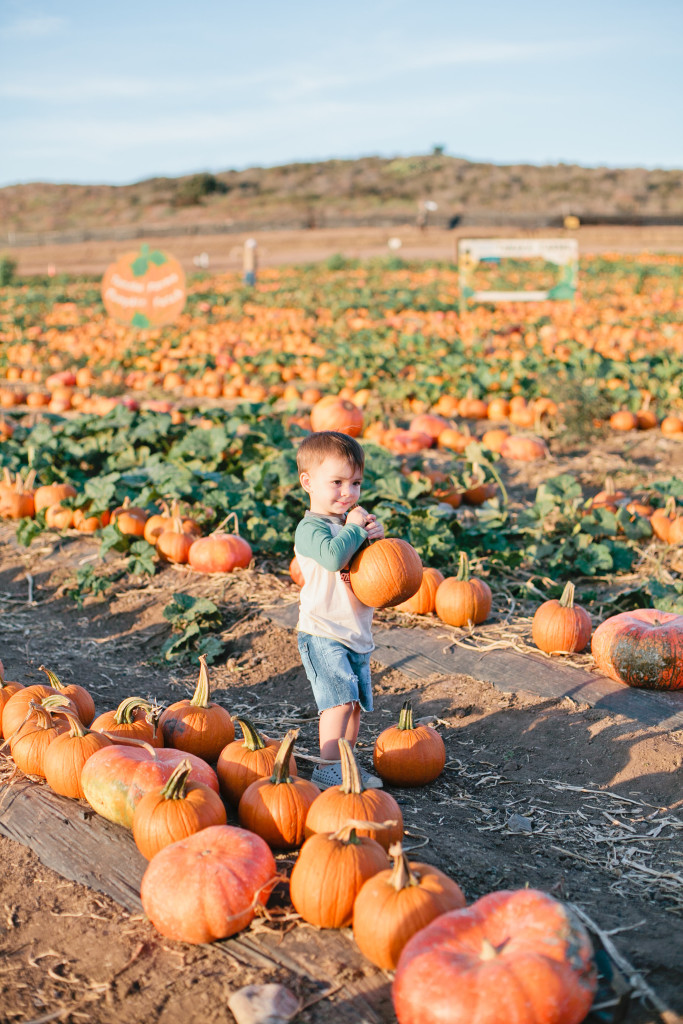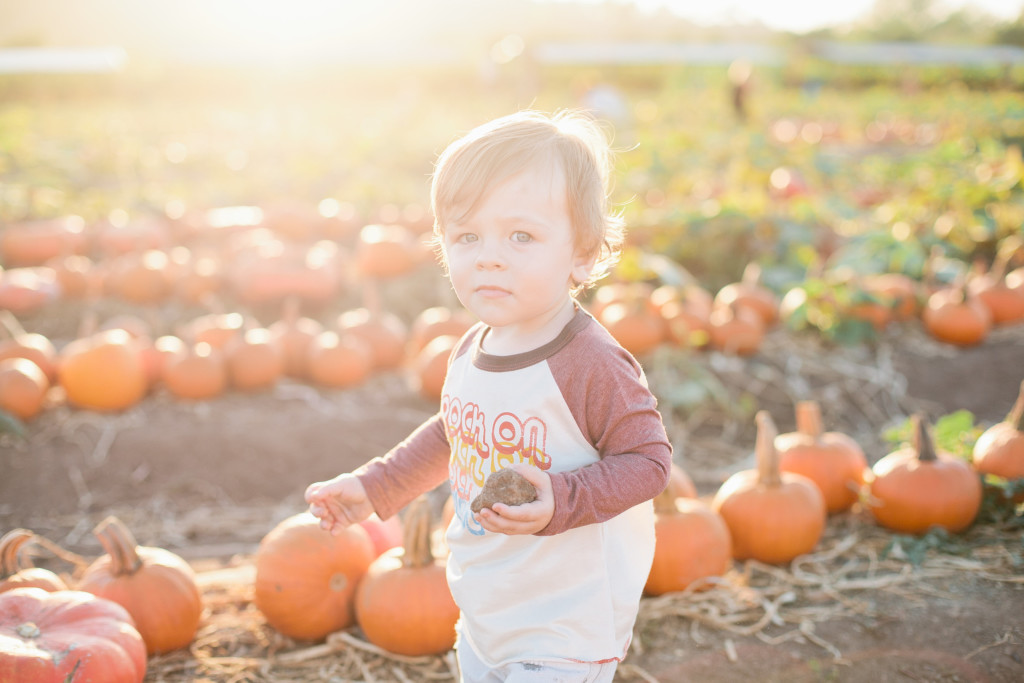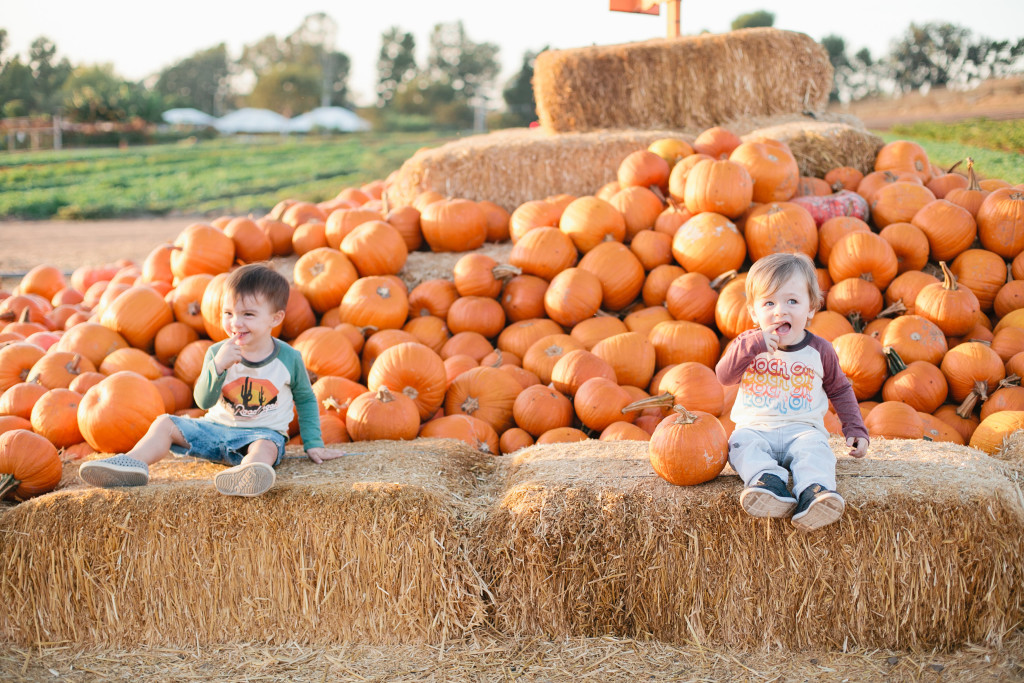 There's that gorgeous Carriger Family…
And the Kazas Family got in on the fun too!!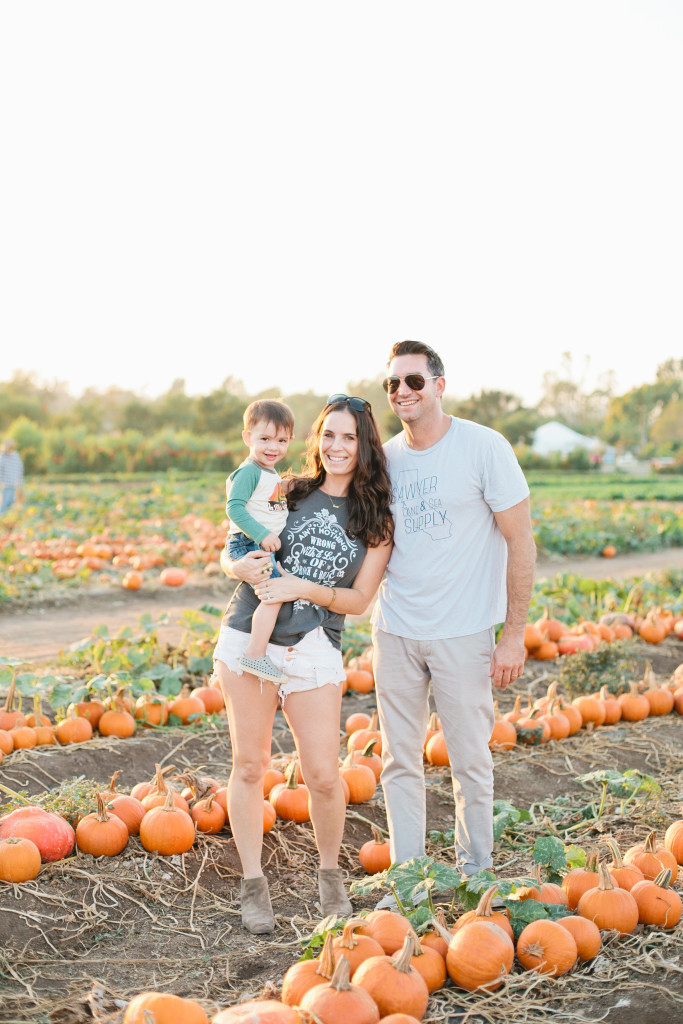 And don't forget about our friends the Blashaws, who are so adorable!!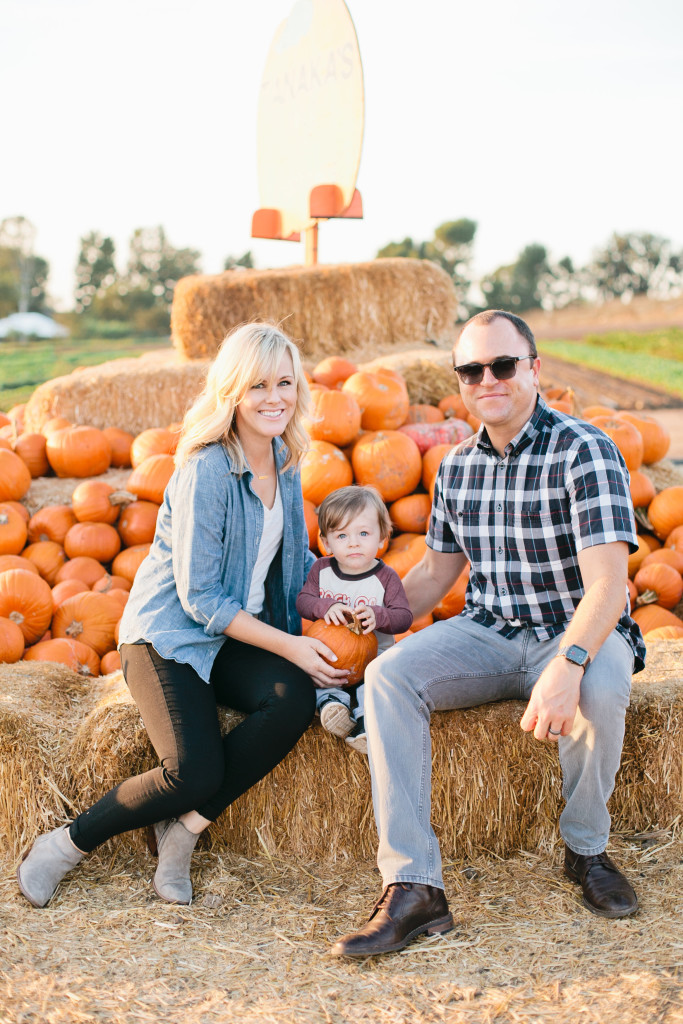 Shoulder rides are just the best…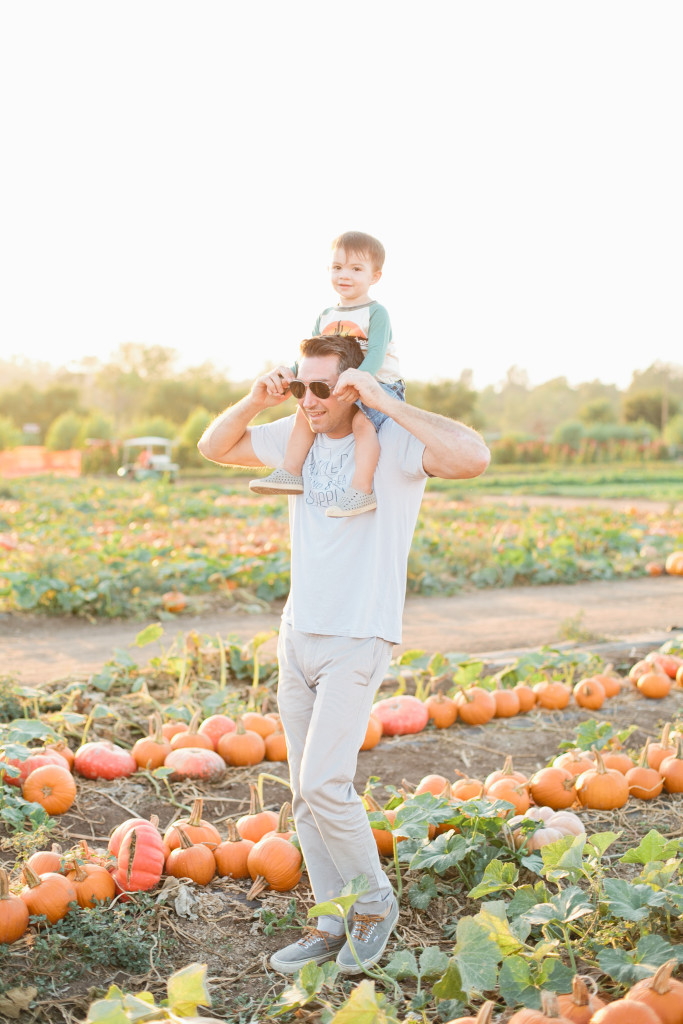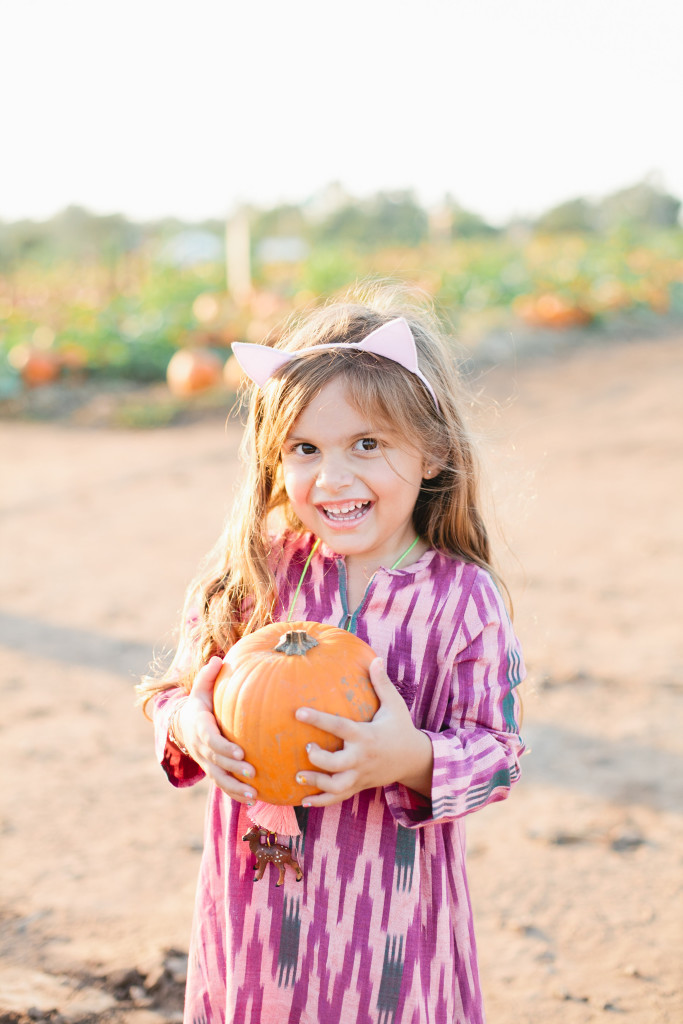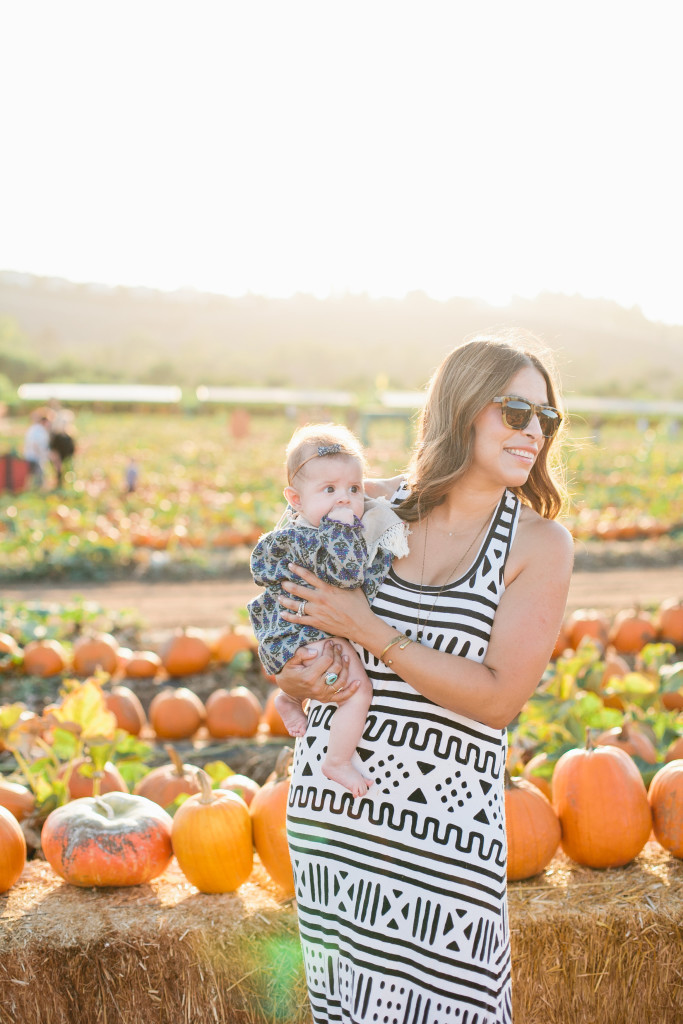 Thanks for joining our families on our little adventure!!  Hope you are all enjoying this lovely month and don't forget to head over to Hatched Baby for all of the best kiddo gear!!
Court says, let's go!!!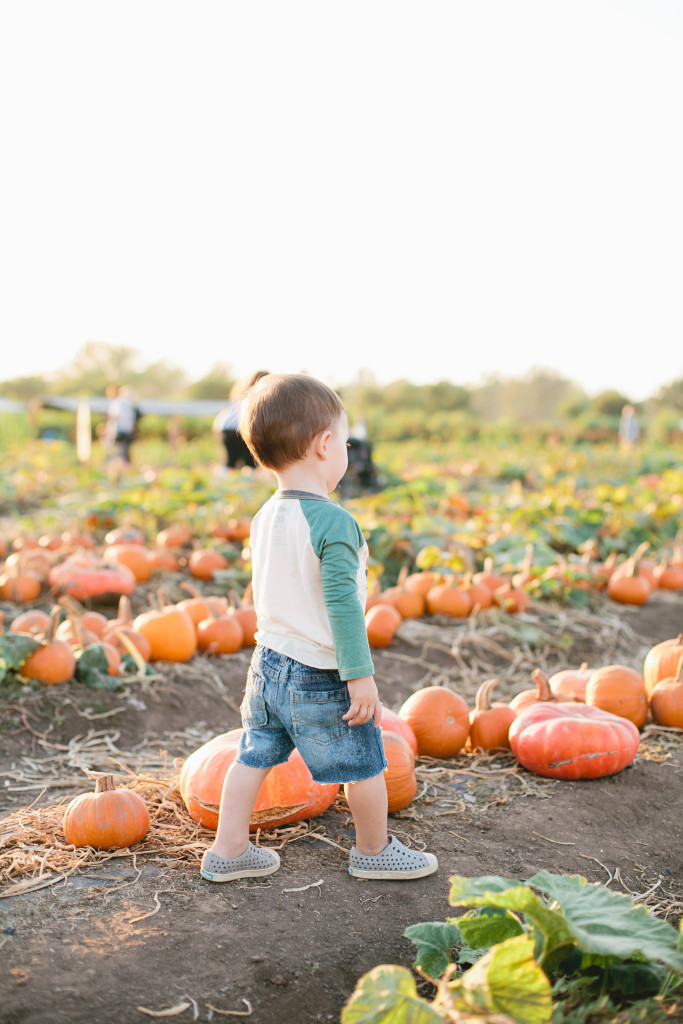 Happy start to the Halloween Season!
Jacquelyn