With St. Patrick's Day coming up, here is a little inspiration for a fun breakfast for your little ones. Sending them off to school with smiles is my ultimate goal during the weekdays. And breakfast plays a role in that. I love to create a breakfast that looks like dessert for them. One of the ways is my rainbow pancake trifle! Served in a clear cone, they think they are getting a dessert. Serve up this bright and fun breakfast for your little ones! With only three components, you can whip this up in a jiffy! 
---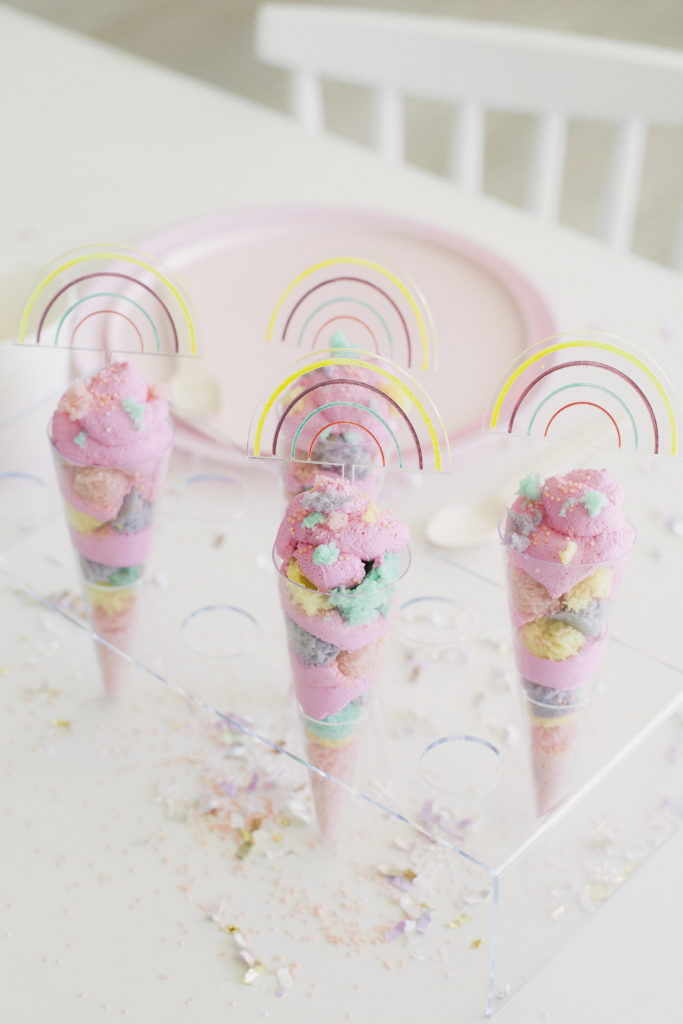 RAINBOW PANCAKE TRIFLE

W H A T   Y A   N E E D!
Pancake Mix 
Heavy Whipping Cream
Gel Food Coloring
Sprinkles
Watermelon Baller 
Sugar
Cones to serve
B U S T   O U T:
6 Inch Cake Pan 
Rubber Spatula 
KitchenAid Mixer or Hand Held Mixer
---
I N S T R U C T I O N S
Make the pancake mix according to the package. I followed the smallest batch for each color. After you mix the batter, add the food coloring. I used pink, yellow, blue, and purple. Set the oven to 350 and grease your 6-inch cake pans. Pour the batter into each cake pan—Cook for 15-17 minutes. Take out of the oven and cool on a cooling rack. Using your watermelon baller, create little circles. If you don't have one, you can create rustic looks by using your hands and tearing small pieces. I prefer the rustic look over the "ball" look, but totally up to you!
Now, for the whipped cream. Pour heavy whipping cream into your stand mixer. Start mixing on medium. Halfway, add some sugar, and some pink food coloring. Then continue until your cream creates soft peaks. You can also buy pre whipped cream and add the food coloring, but it tends not to stand up as long as the fresh whipped. But you can easily add the food coloring and then put it in the fridge to set. I like to do this with the coconut whipped cream since I can't have dairy. But my kids know it's not the real deal!
Ready for assembly!
You can use little cups or some cones. Assemble to your liking! I did pancake, whipped cream, and a few sprinkles. Repeat until you hit the top! I would have loved to add lemon curd, but my kids wouldn't eat that. But duly noted for an adult version. Top off with whipped cream, sprinkles, and some little bits of pancake.
---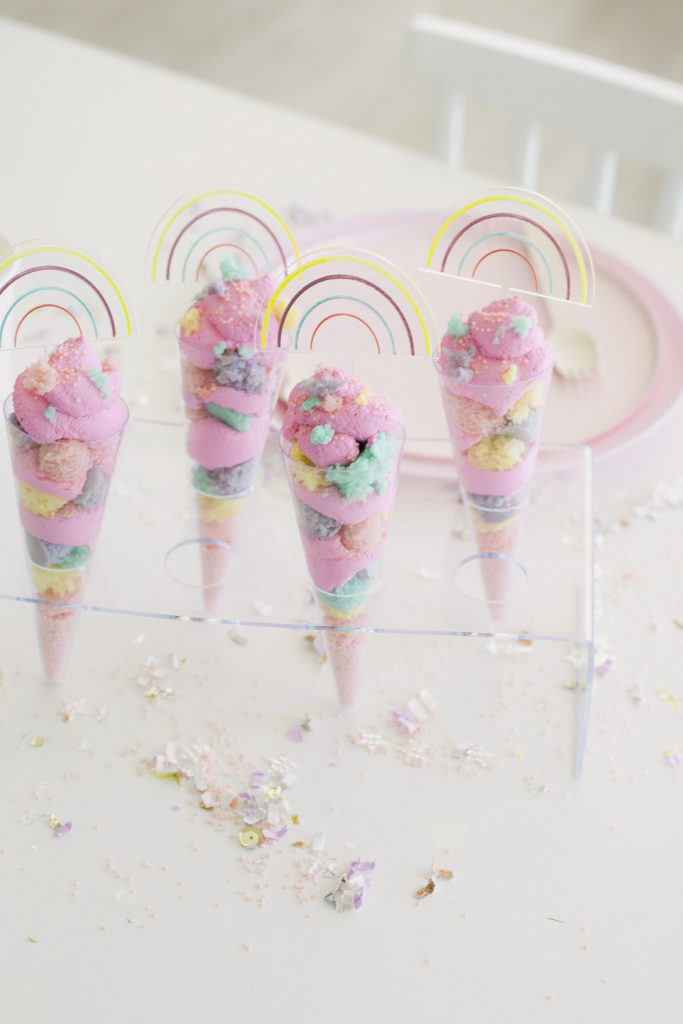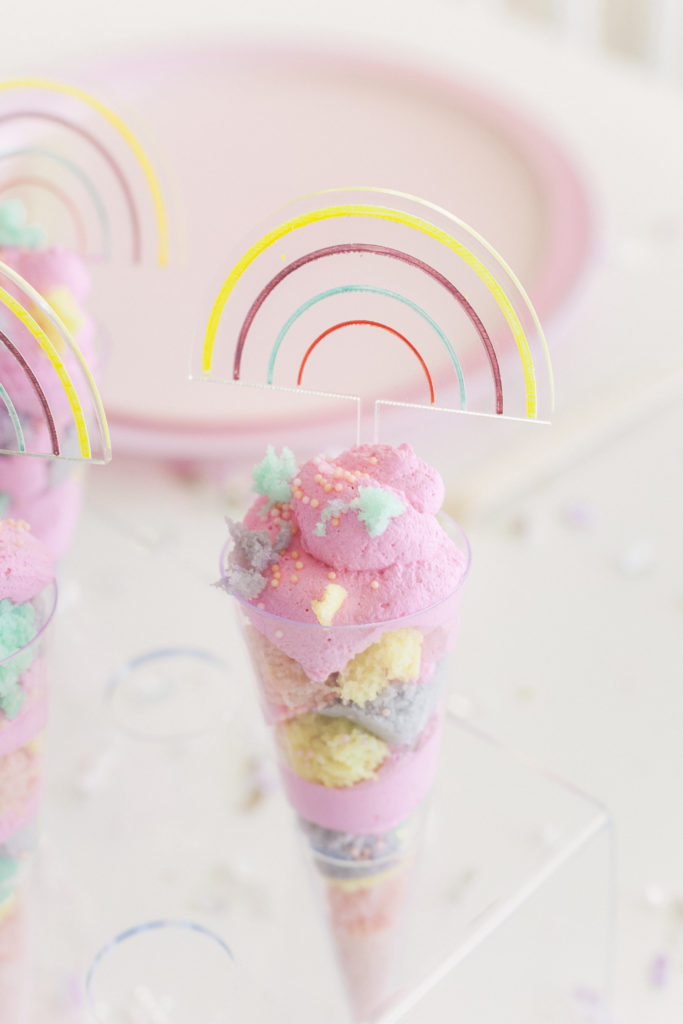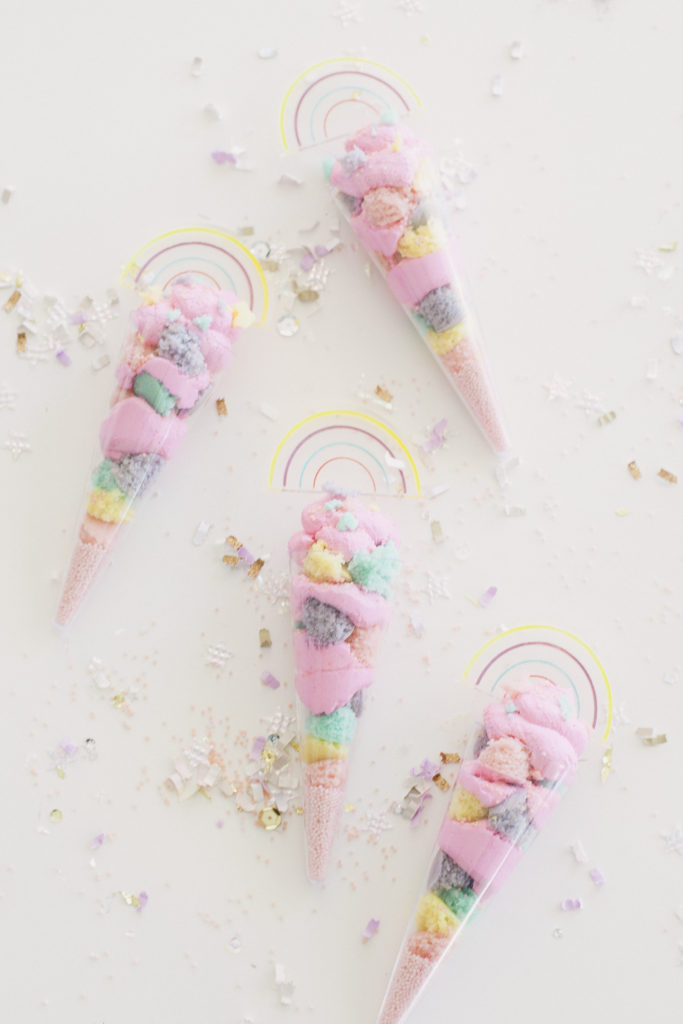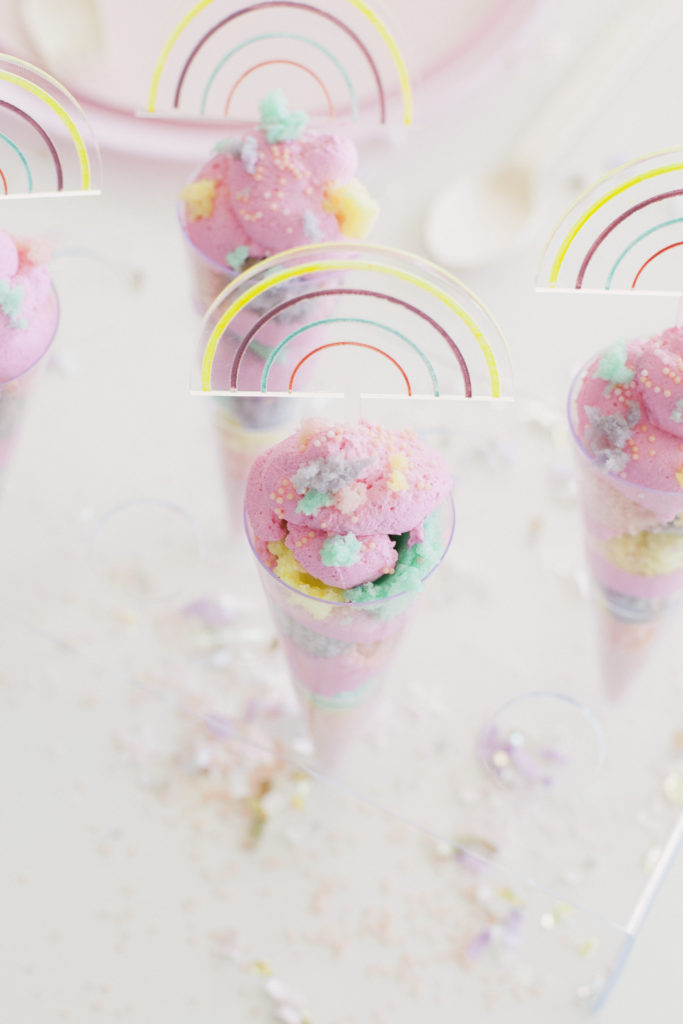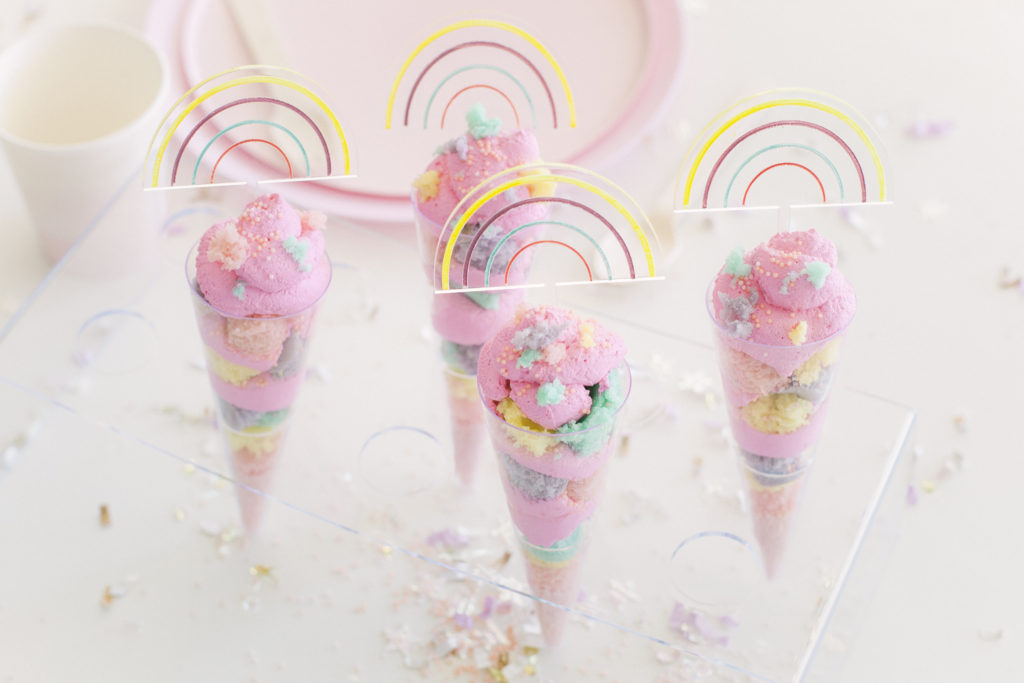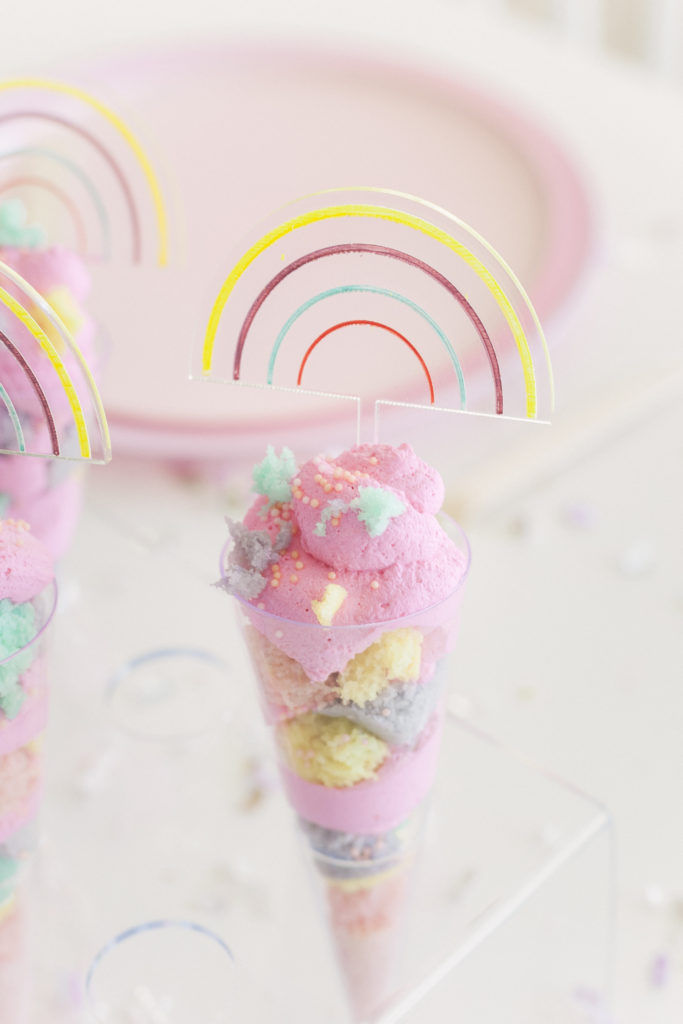 ---
B E I J O S K I T C H E N

xx
Abby