Well, February is coming to a close guys and what's next?! St Patrick's Day! This holiday is often unnoticed, but can be so much fun! As a matter of fact my kids have been talking about what's next as far as what they will be celebrating (I mean, they are my kids after all – always ready for a party) and I had to remind them about St Patty's Day!
Last year we went with a fun Lucky Charms theme, this year it's all about rainbows! Because you know that leprechaun is gonna be at the end of it! So we chased rainbows with the cutest collection from Pottery Barn Kids and I just know you will love it!! Keep scrolling for all of the cuteness!
Photos by my sweet friend Corrie Lynn Photo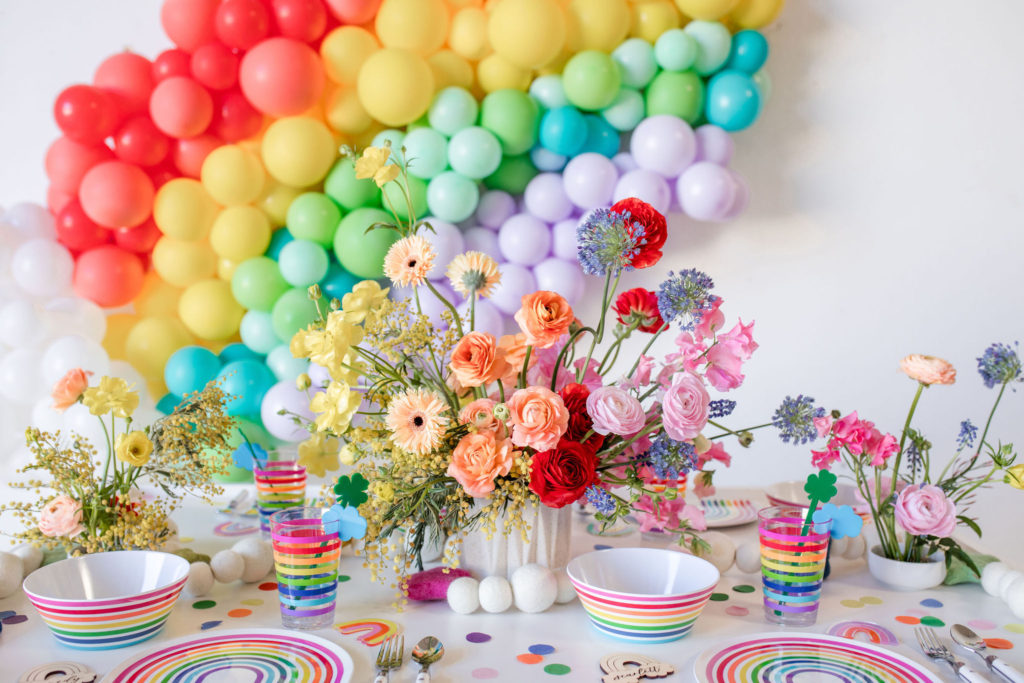 Lots of pops of color for this one! Starting with the adorable invitation by David & Leanna! The cutest clovers in the patch are coming to this party and I can't wait! We styled it up with cute acrylic cut outs she also designed and cookies from Frost Your Cookie – more on those later…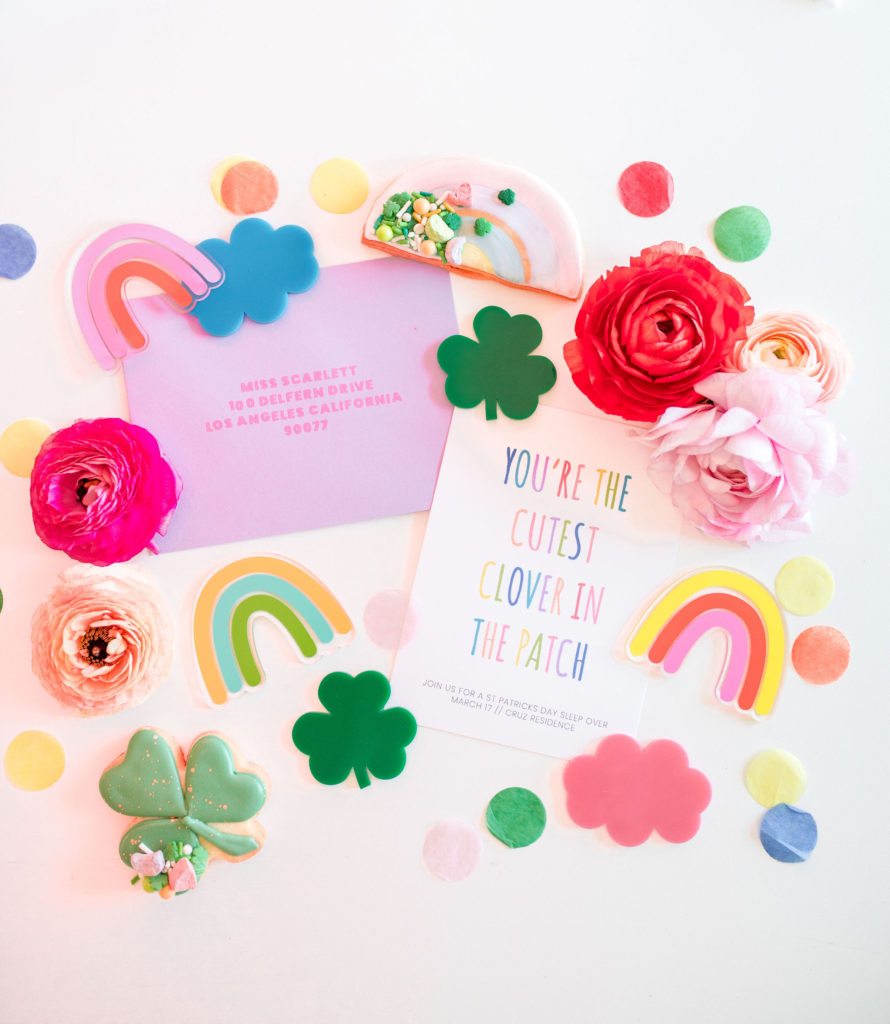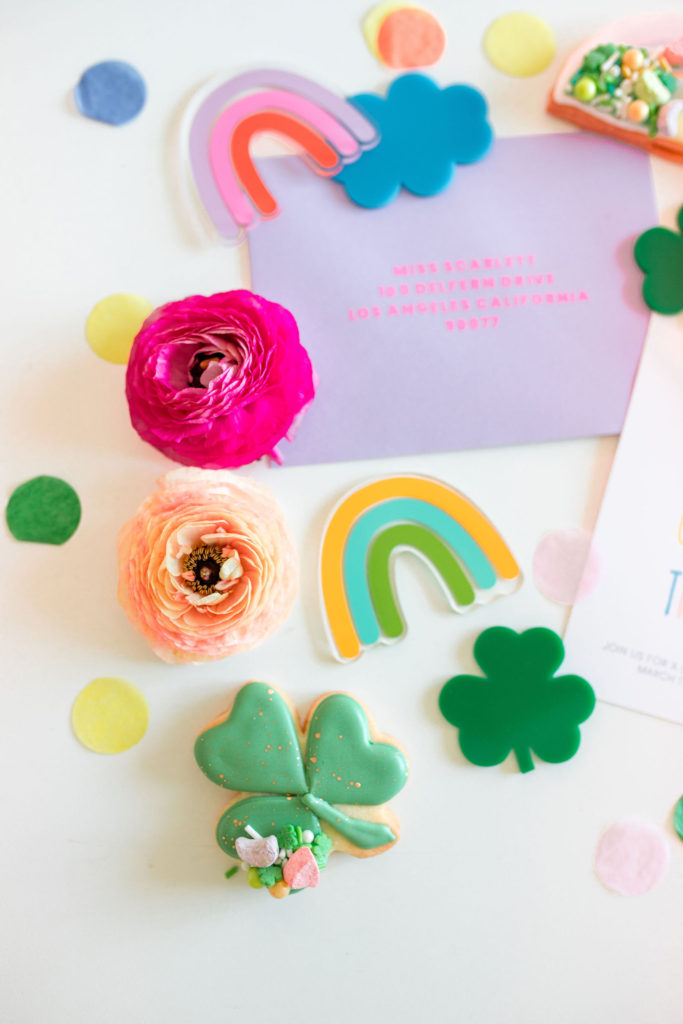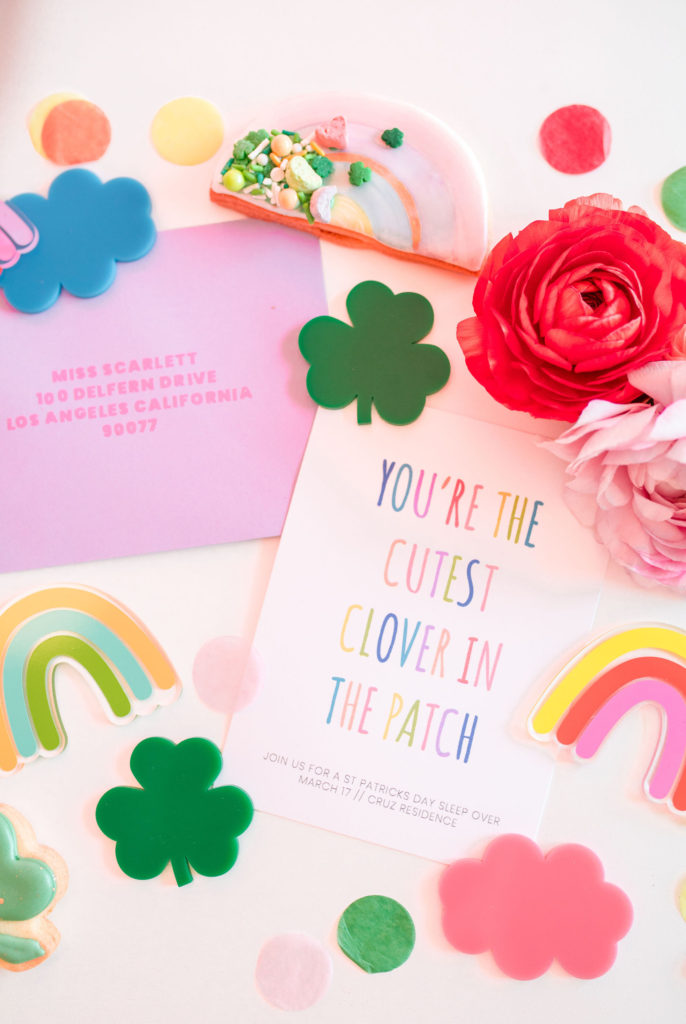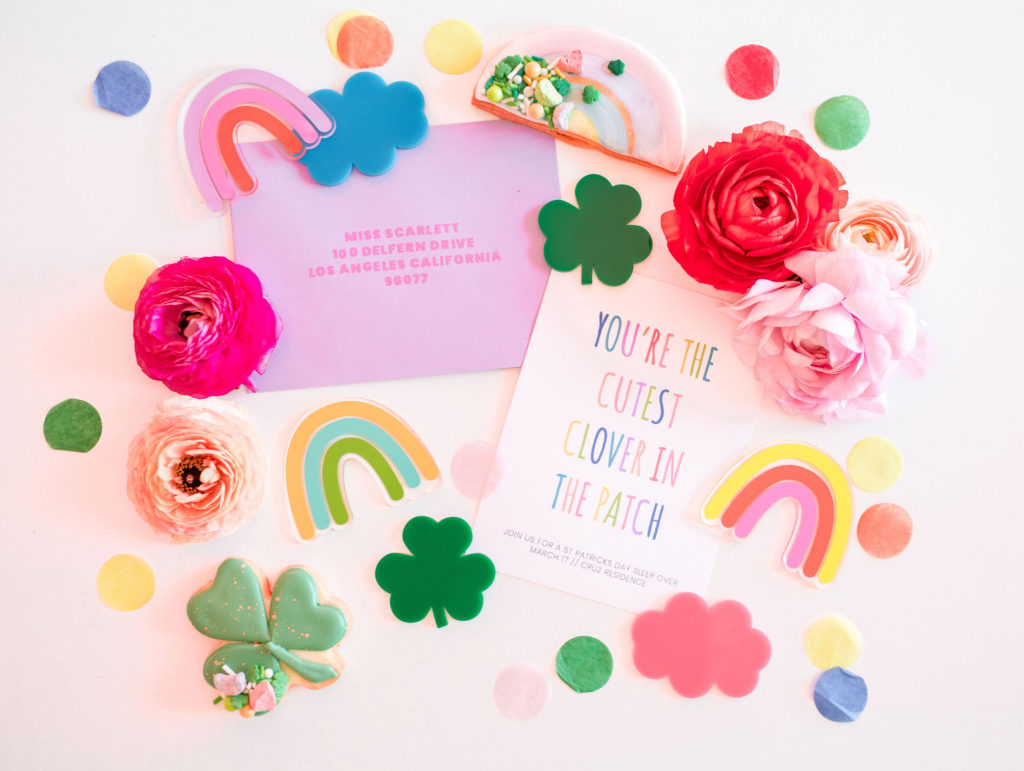 We weren't lying about color! I love playing with color and boy was this one fun! The Flour Shop tabletop items really inspired this party for me! I loved the bright fun colors and the little happy face in the bowl. And how amazing are the balloon installation and the flowers?! I can't get enough!!! The Pop Shop and Not Just in Novels know how to play with color and I love them for it!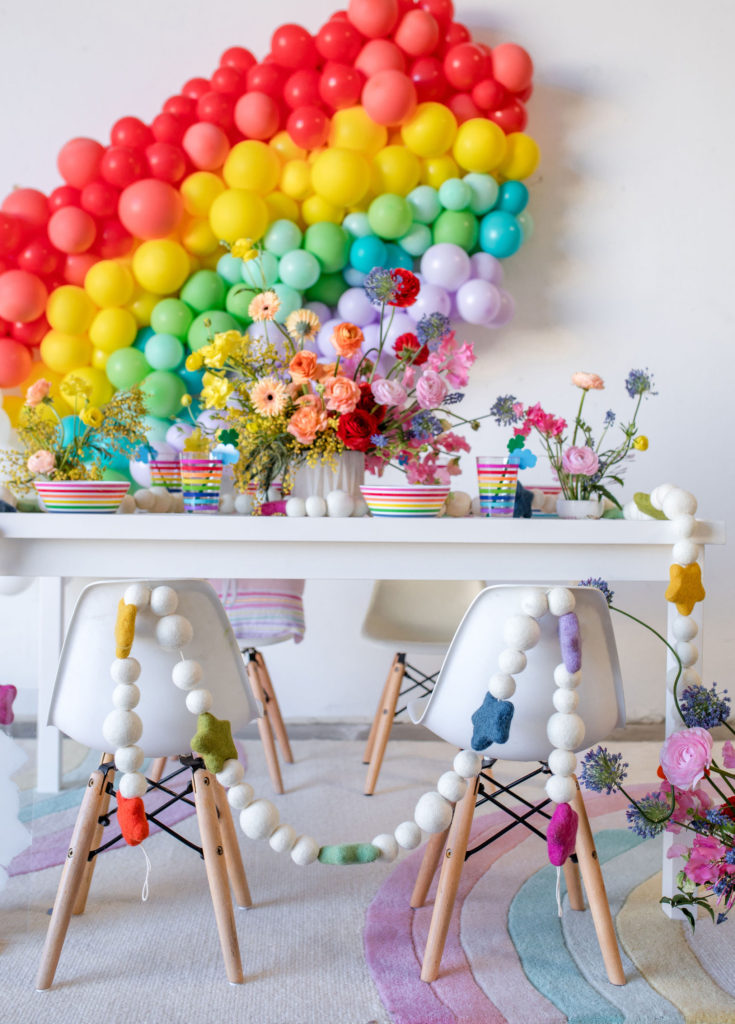 Clover drink stirrers and rainbow place cards! Love the details David & Leanna created for us!!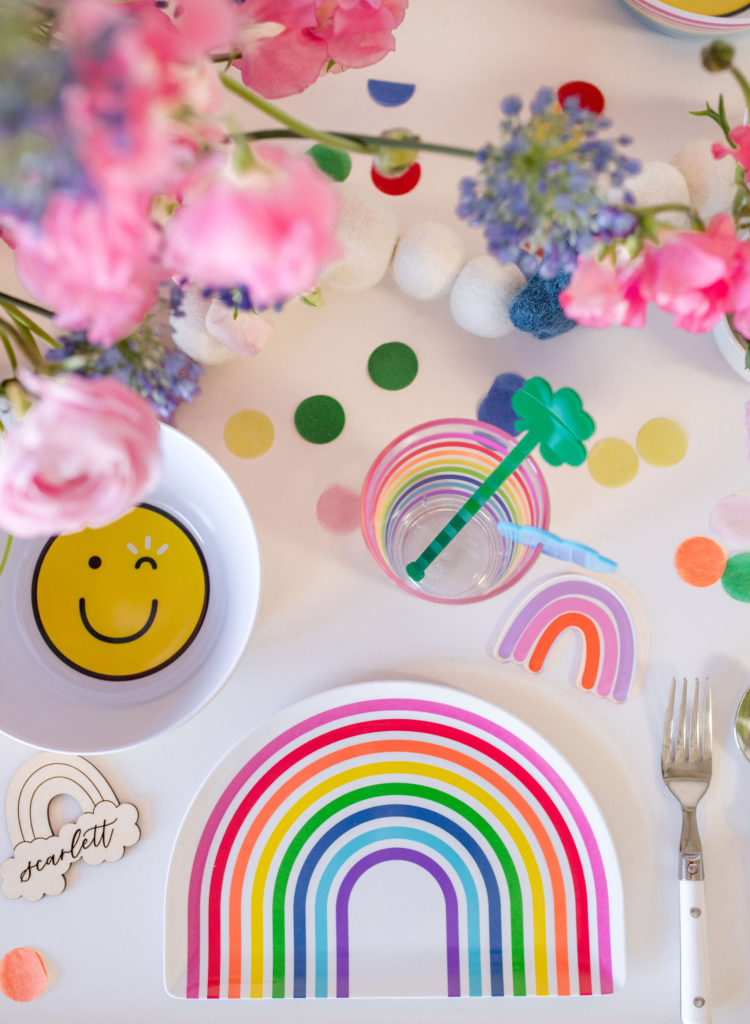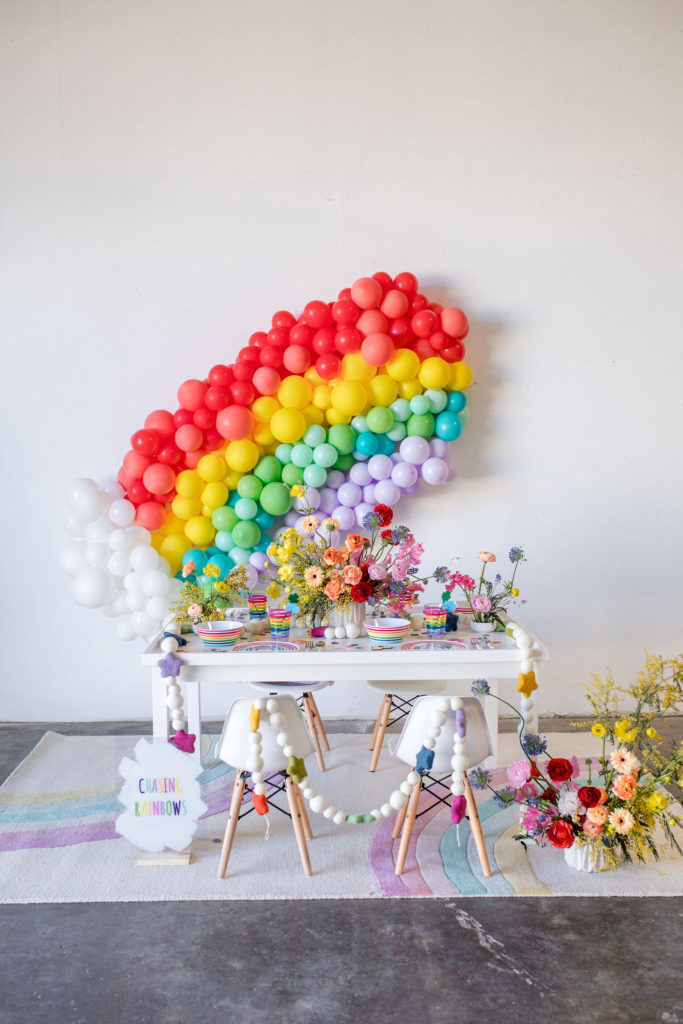 So much fun!!! Rainbows forever, am I right?!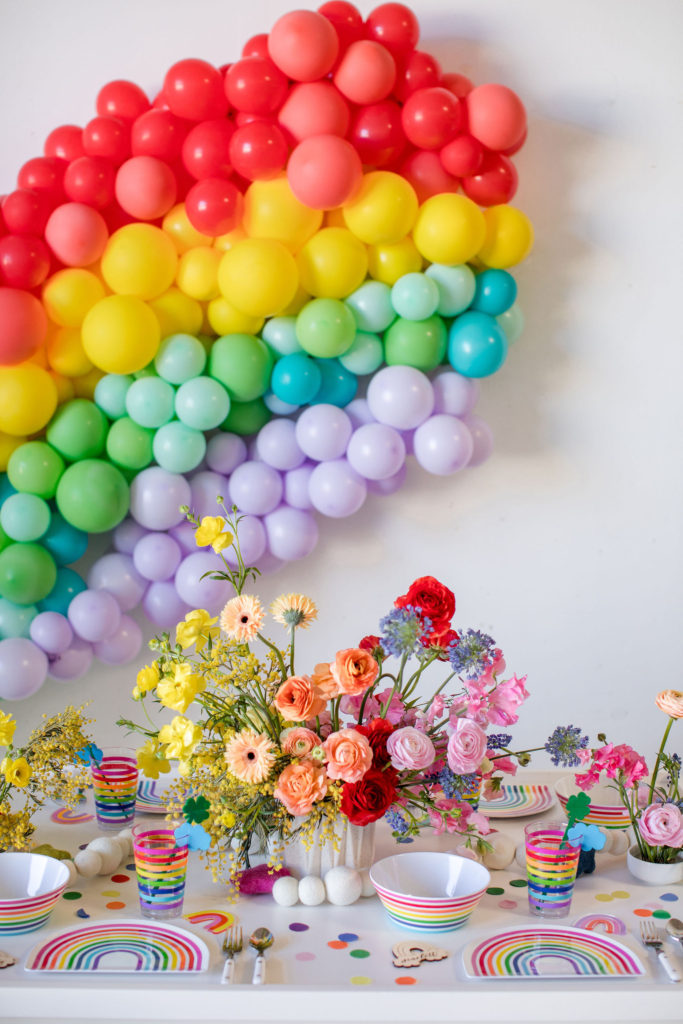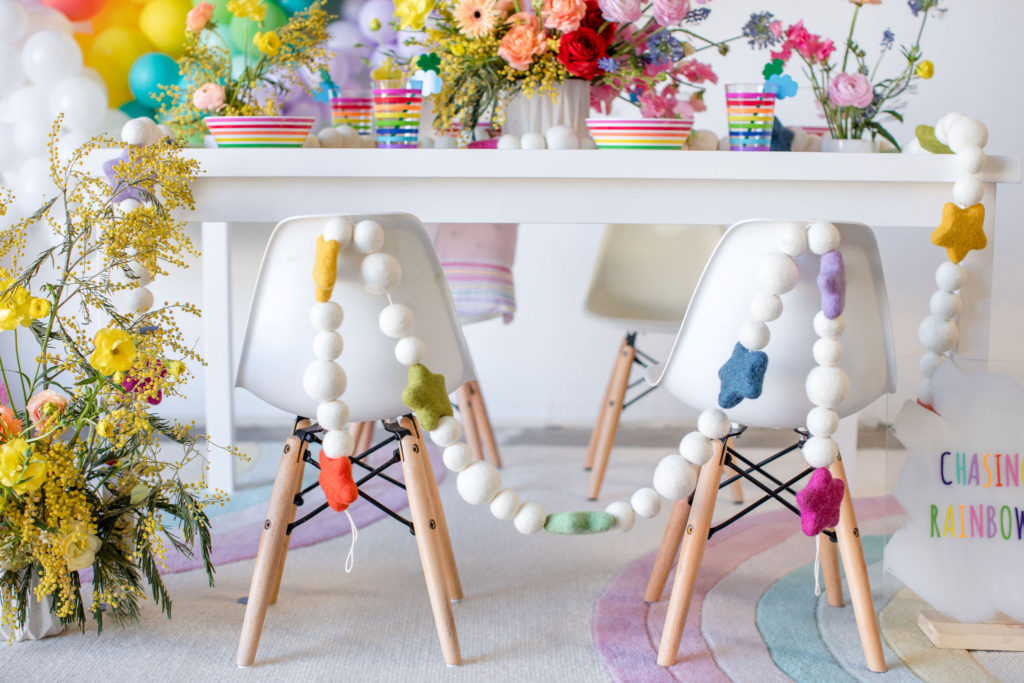 Those flowers… THOSE FLOWERS!!! So so good!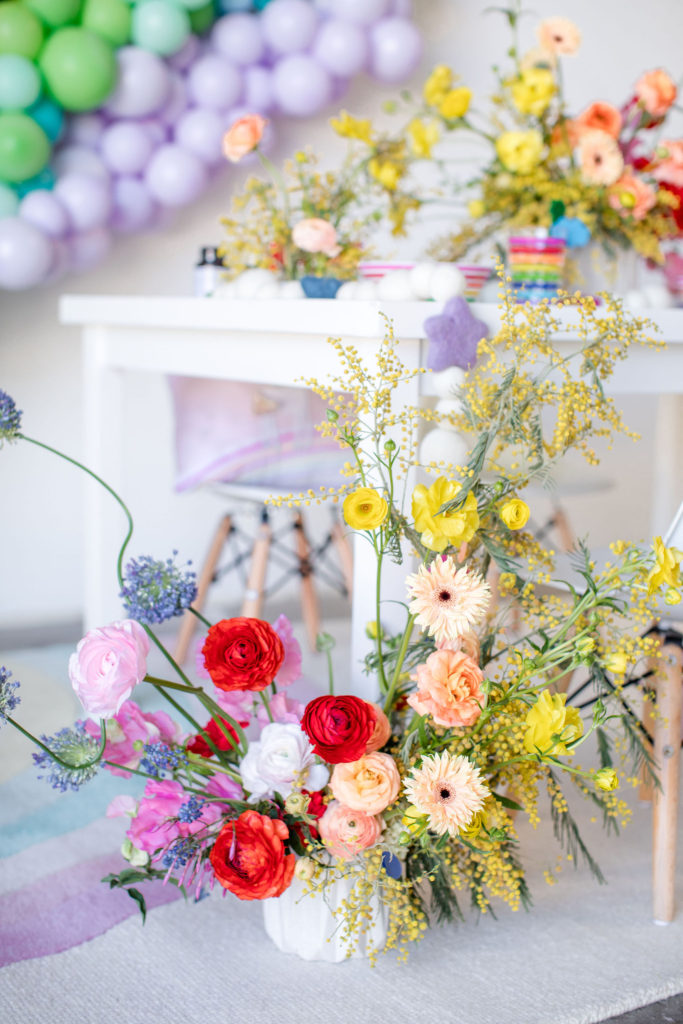 Another favorite for me was the cute rainbow star garland, such a cute piece to hang up in your little one's bedroom!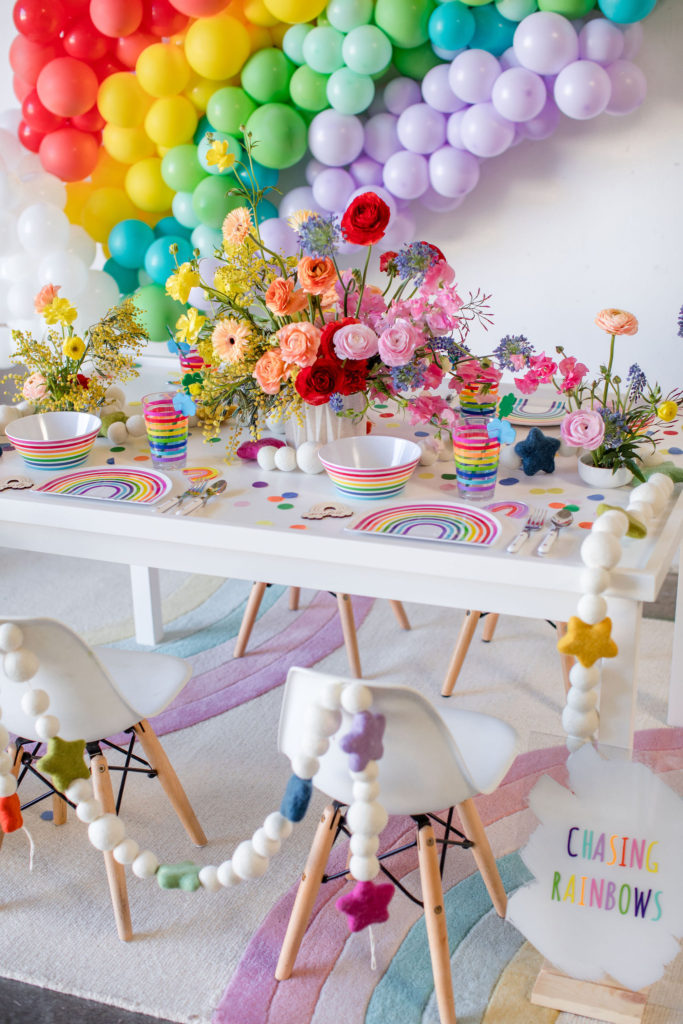 Only the best details!!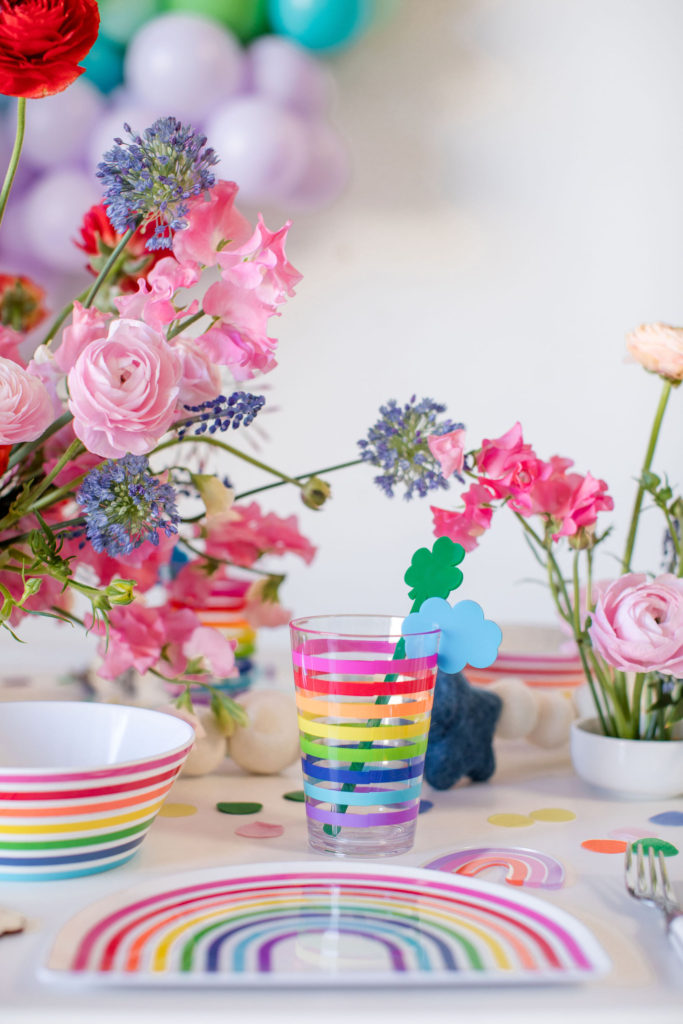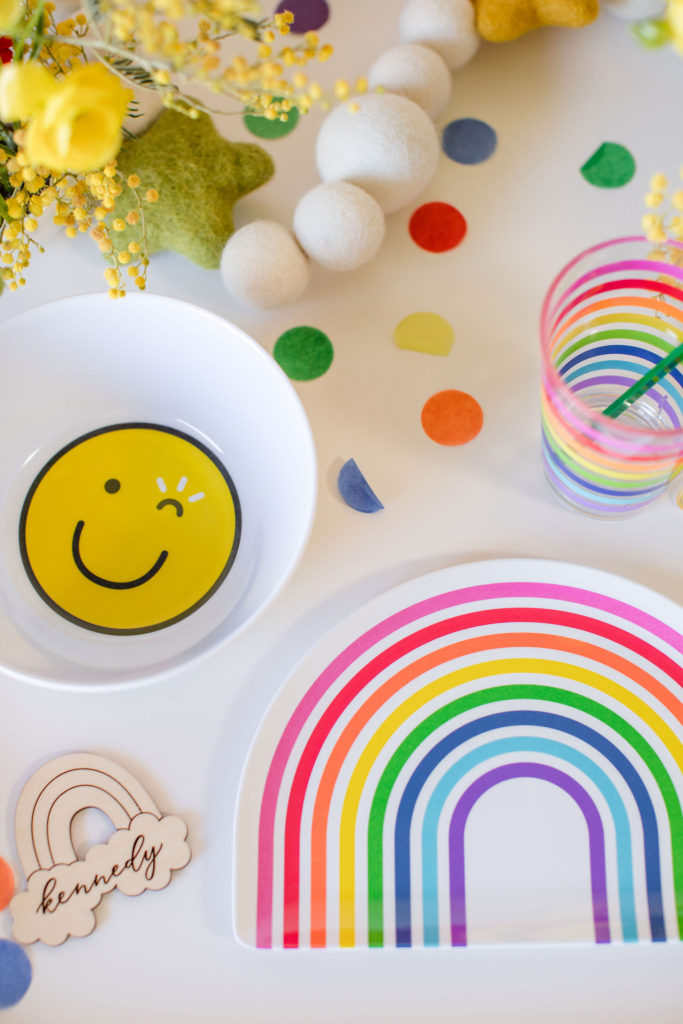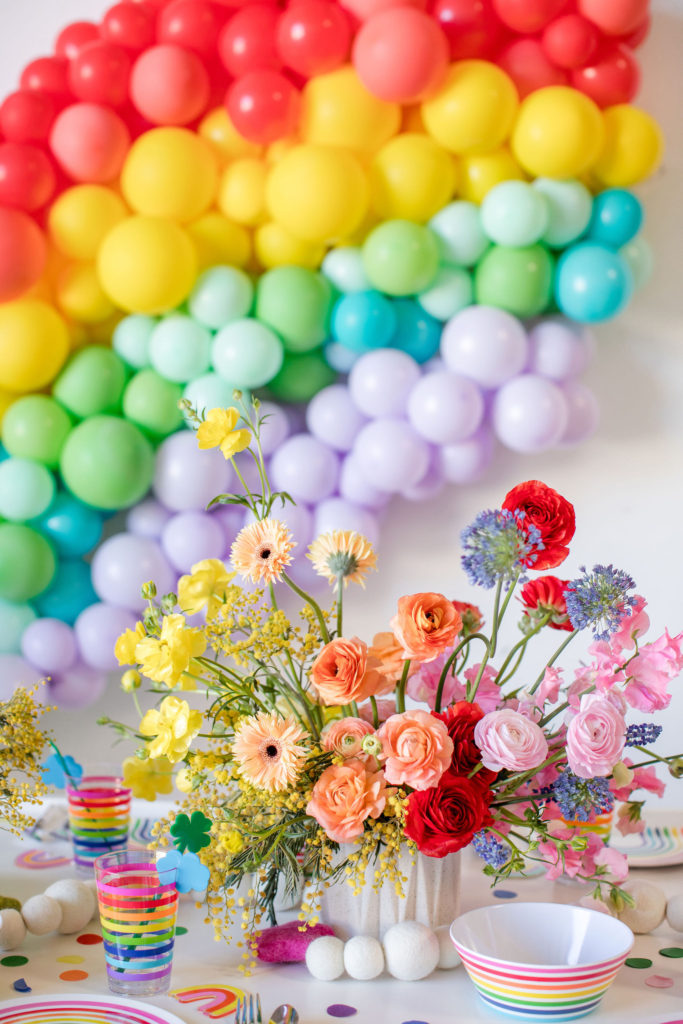 And of course some cute signage – lending to our Chasing Rainbows theme! Thank you David & Leanna for always brining the cuteness!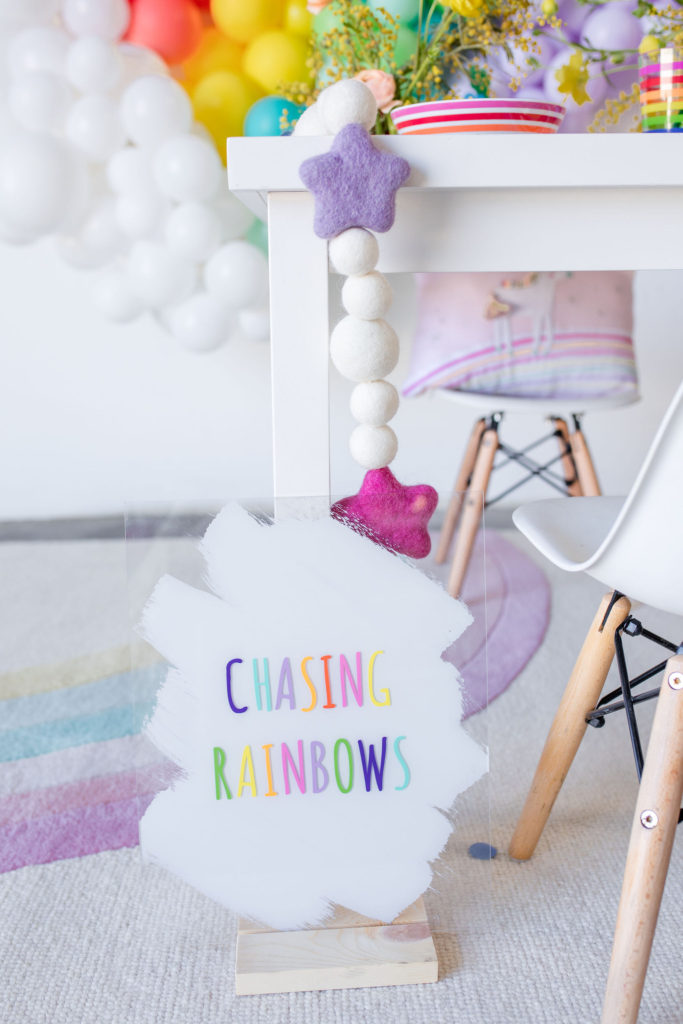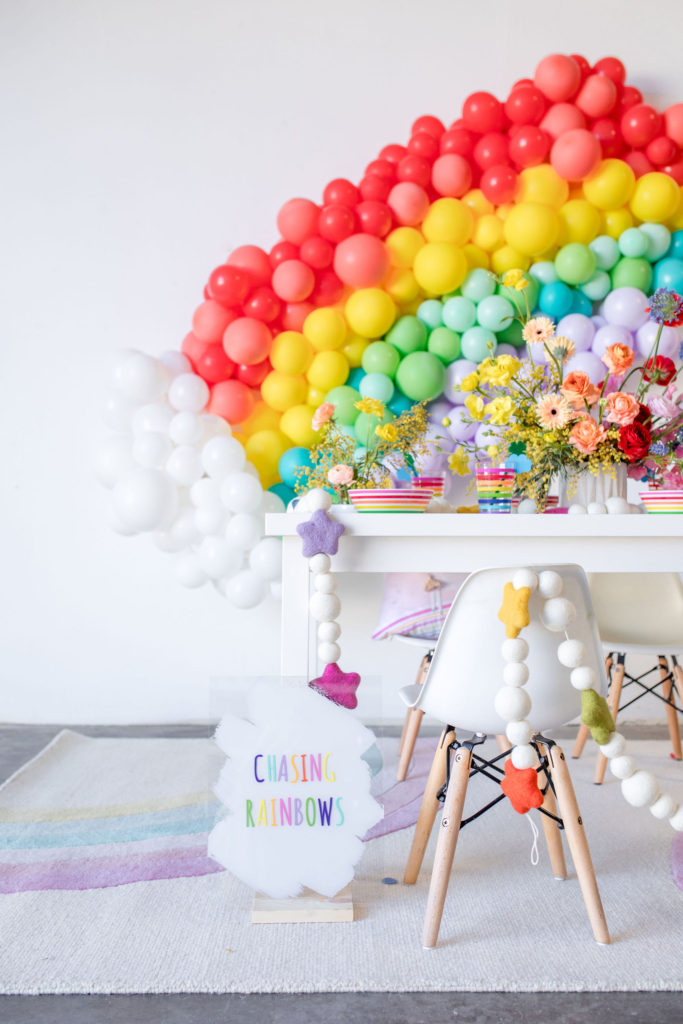 Speaking of cuteness, let's add in these cuties!!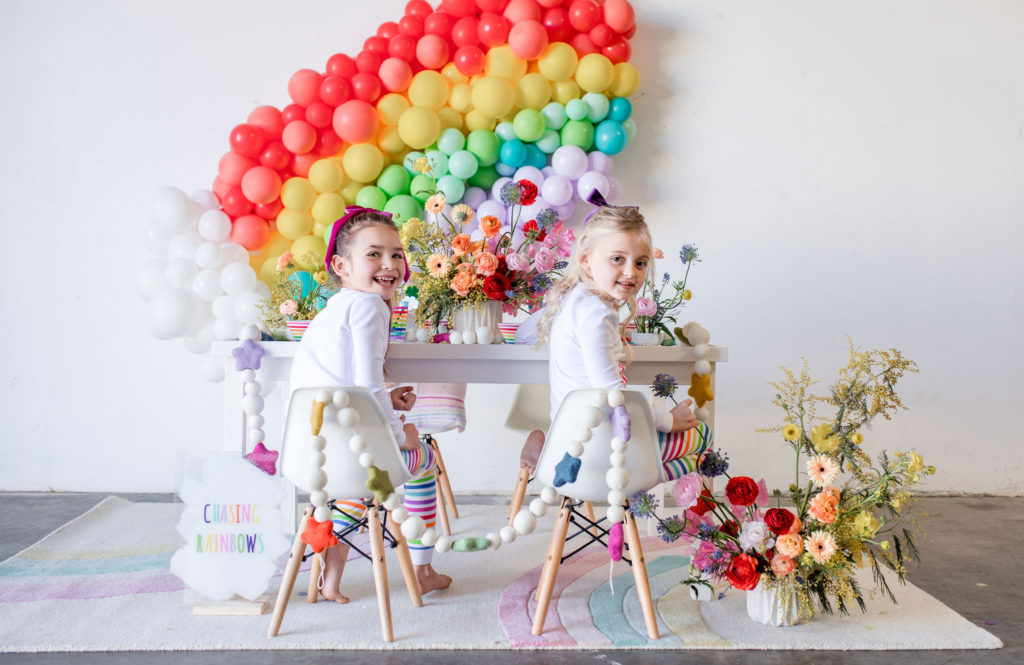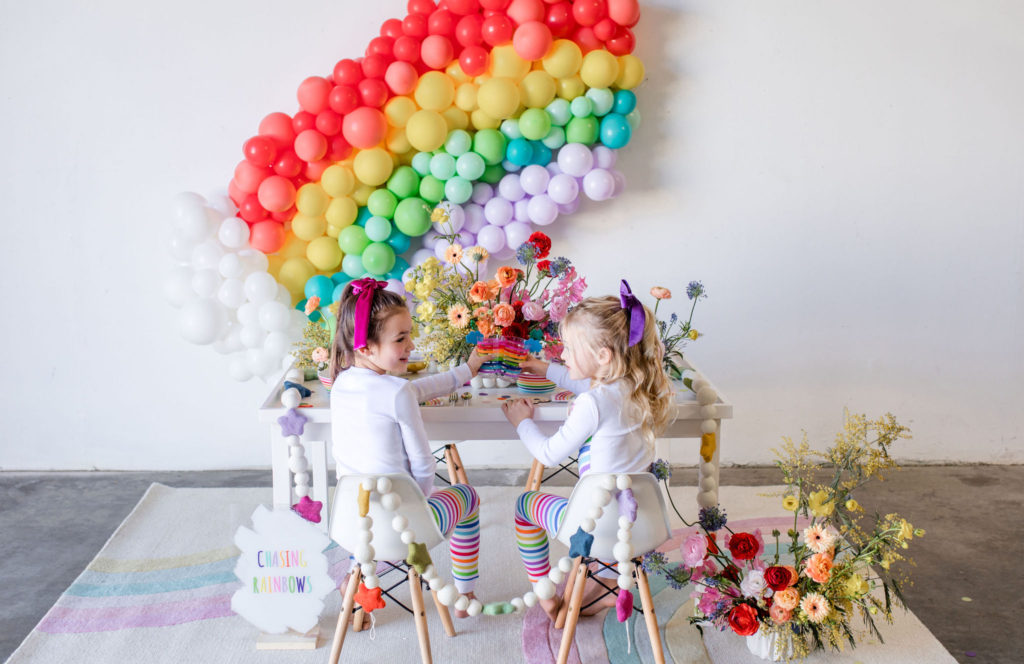 Our little guests are in the most adorable rainbow pajamas that would make for the sweetest sleep over gift! I just die for matching jammies, you can ask my husband – my kids in matching pajamas is everything to me!!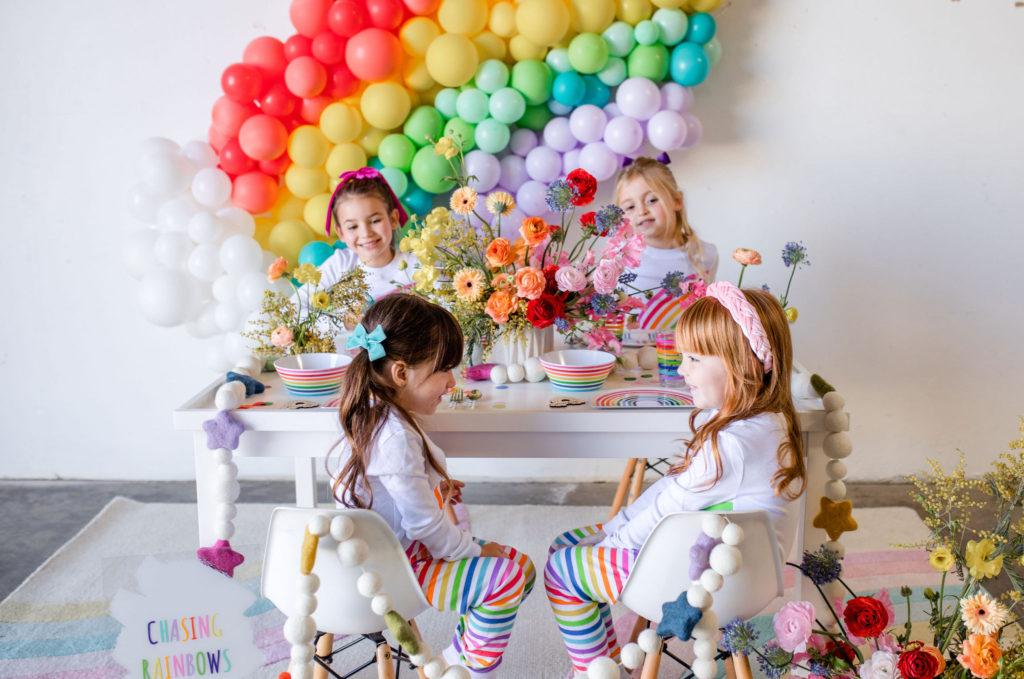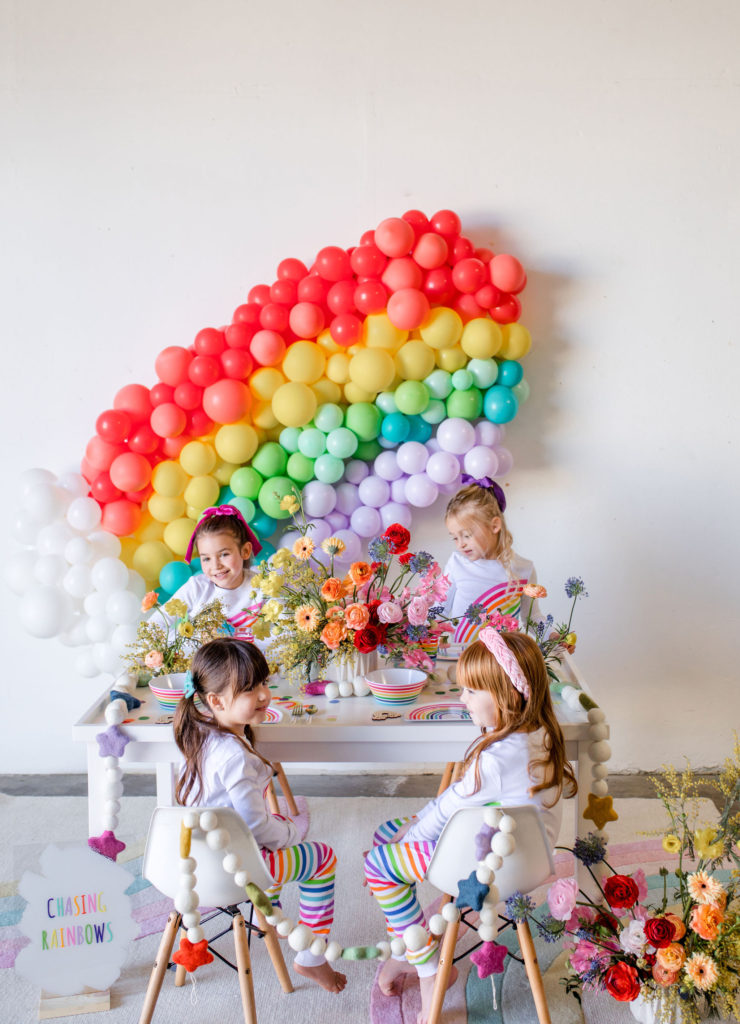 I wasn't the only fan of those Not Just in Novels Florals!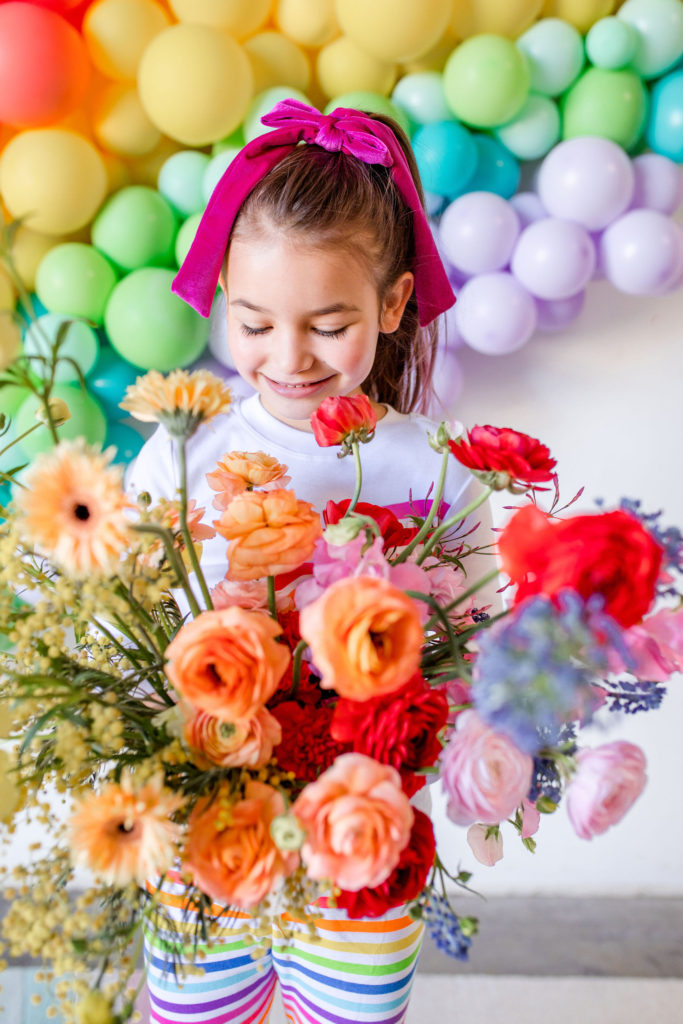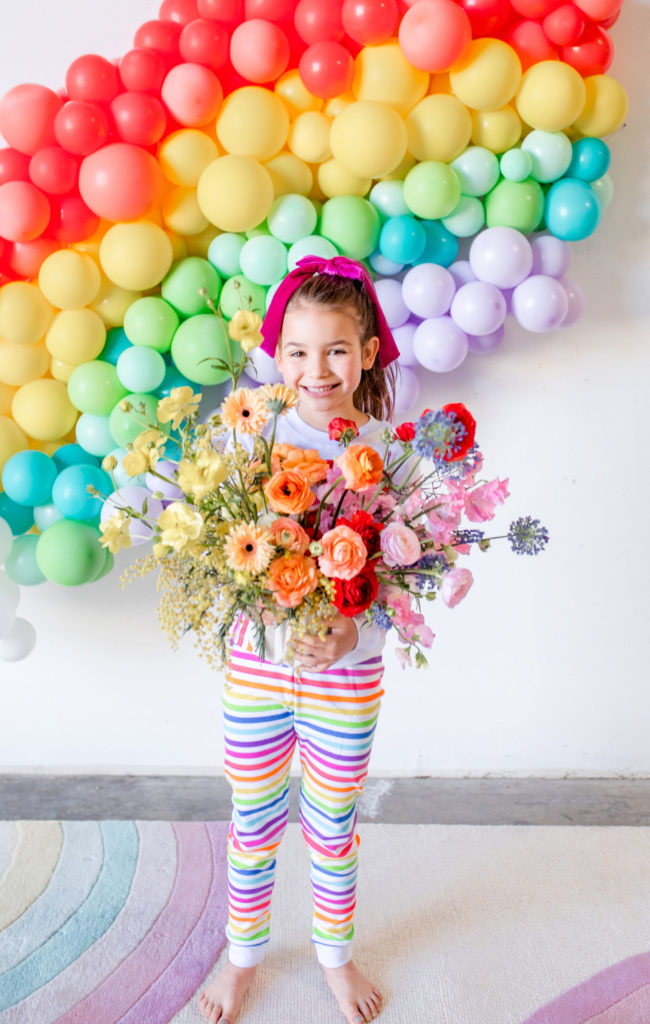 Little Carmen is loving riding this rainbow rocker! How cute is that?!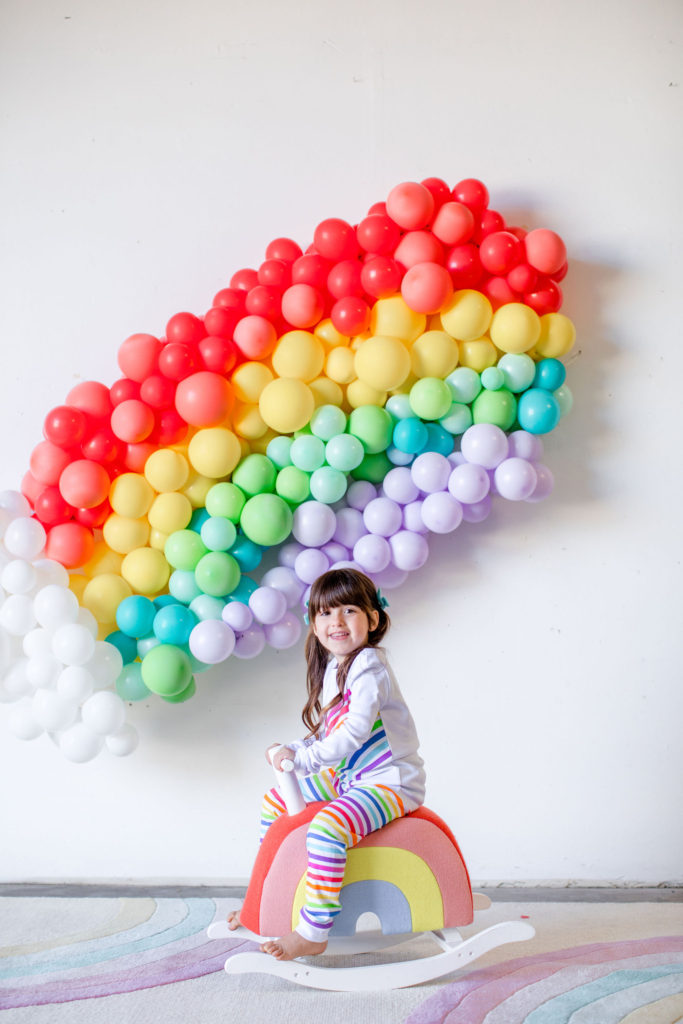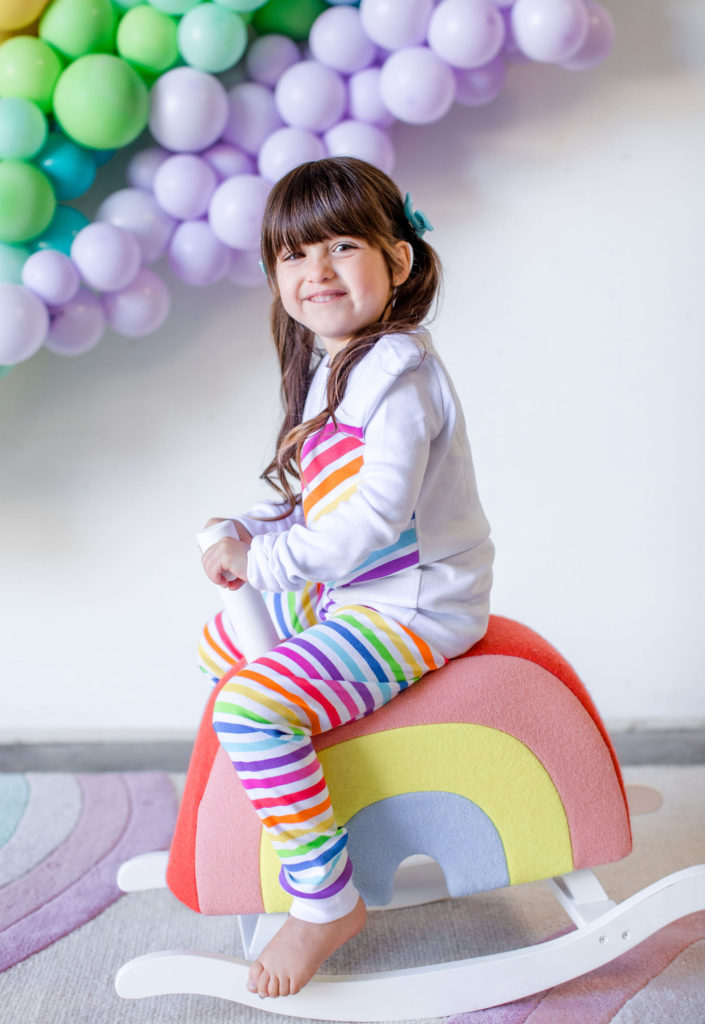 All of the adorable accessories are from The Daydream Republic of course! So many amazing colors to choose from!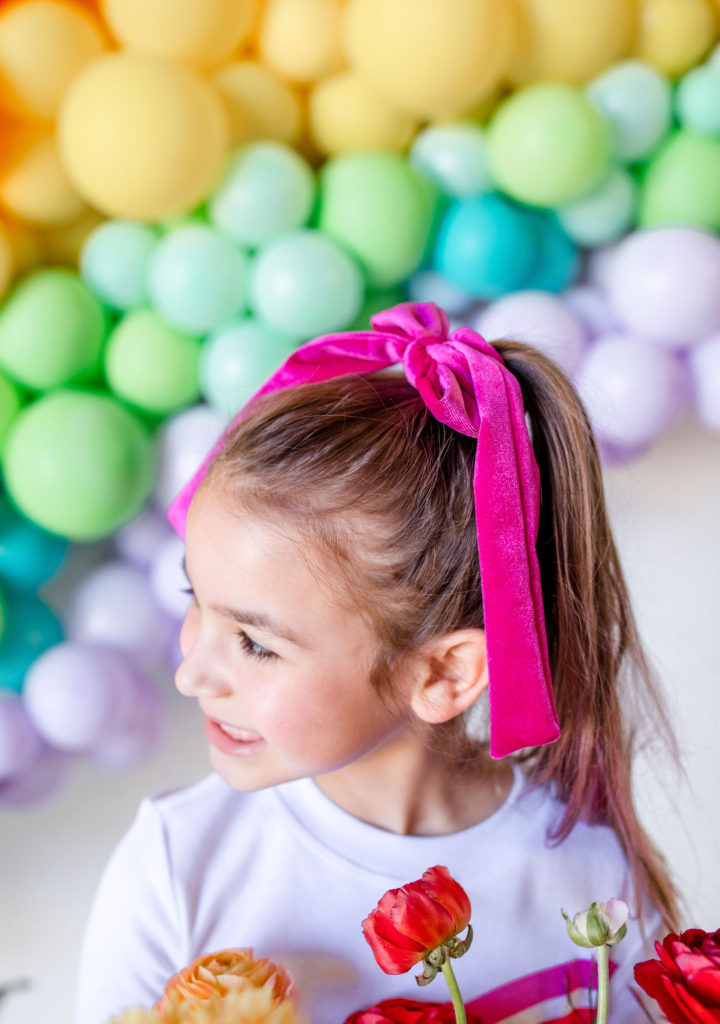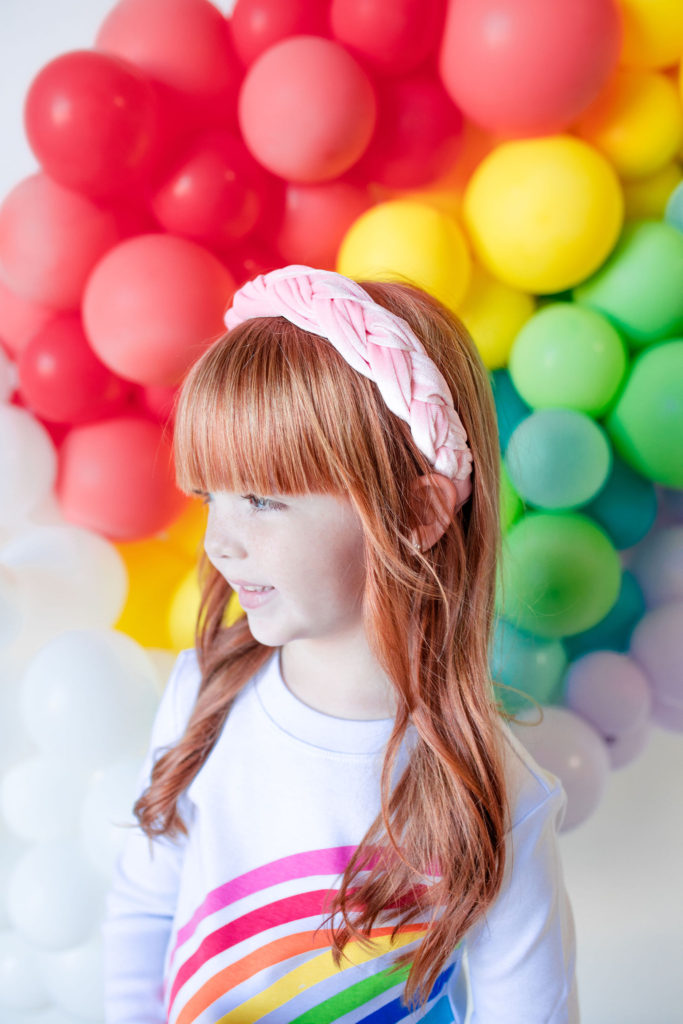 The girls loved the rainbow ring especially!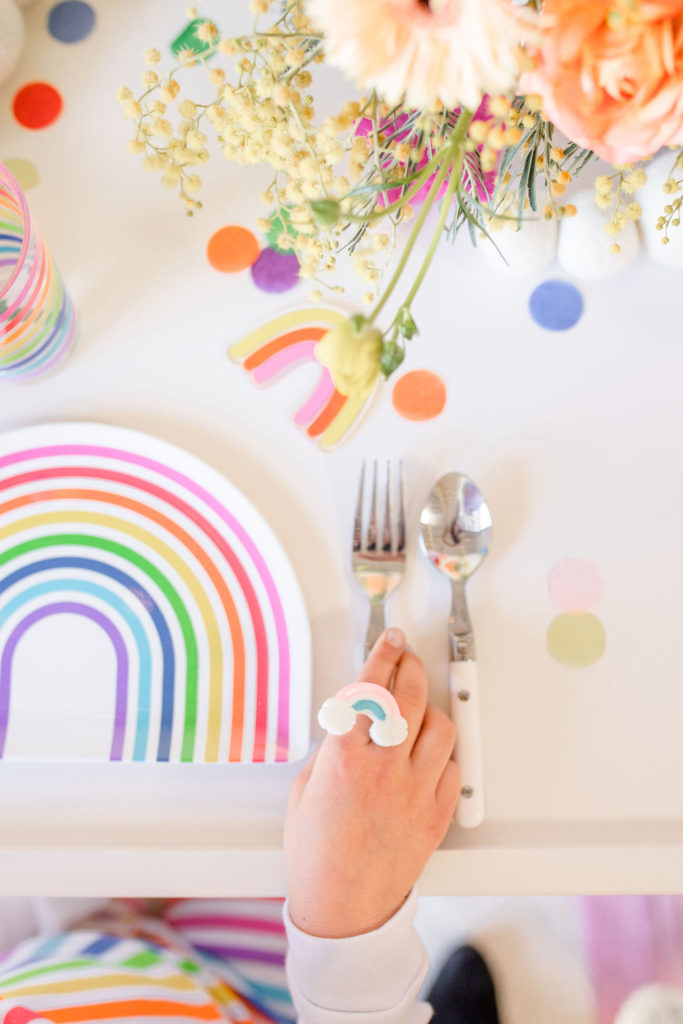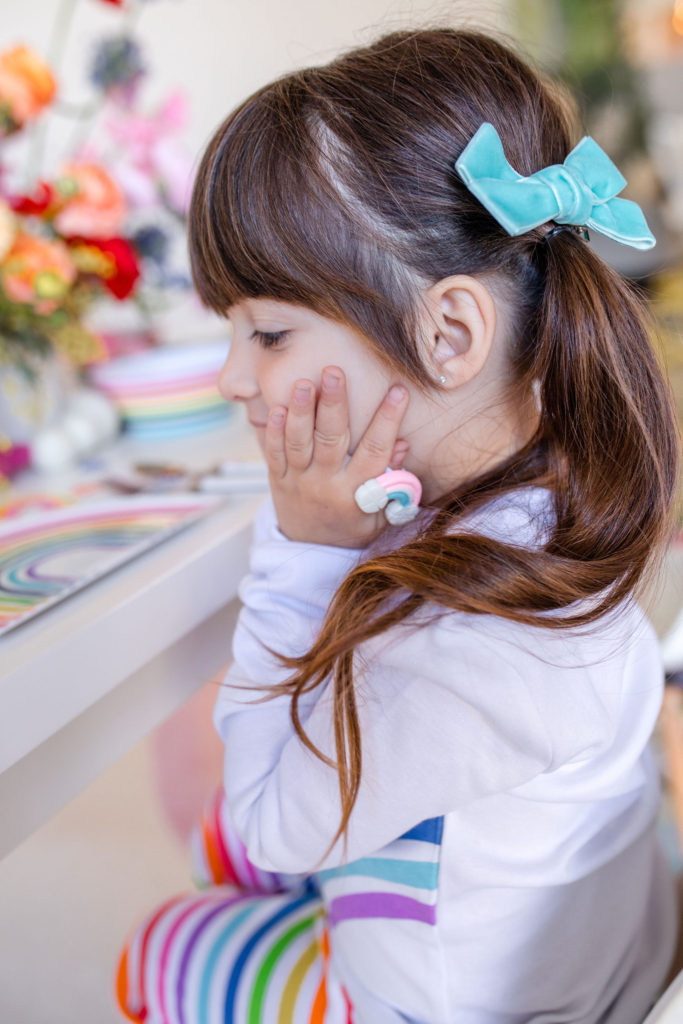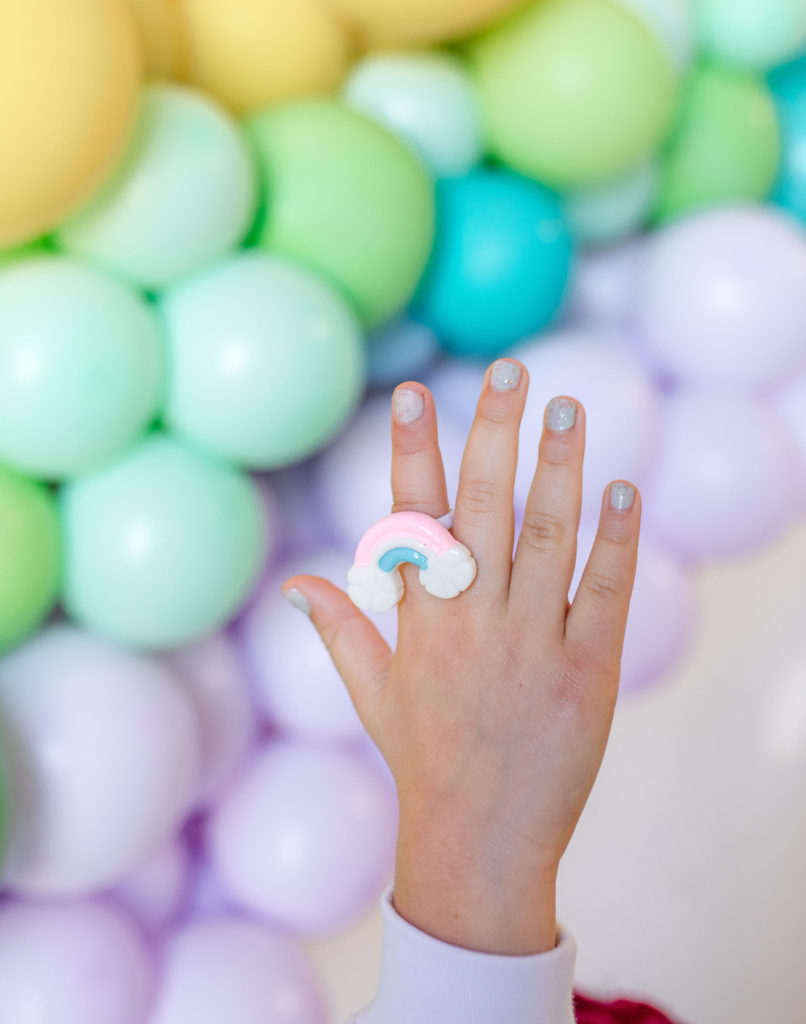 And the capes!!! Such a little girls dream, to twirl and play with your bestie! The absolute best!!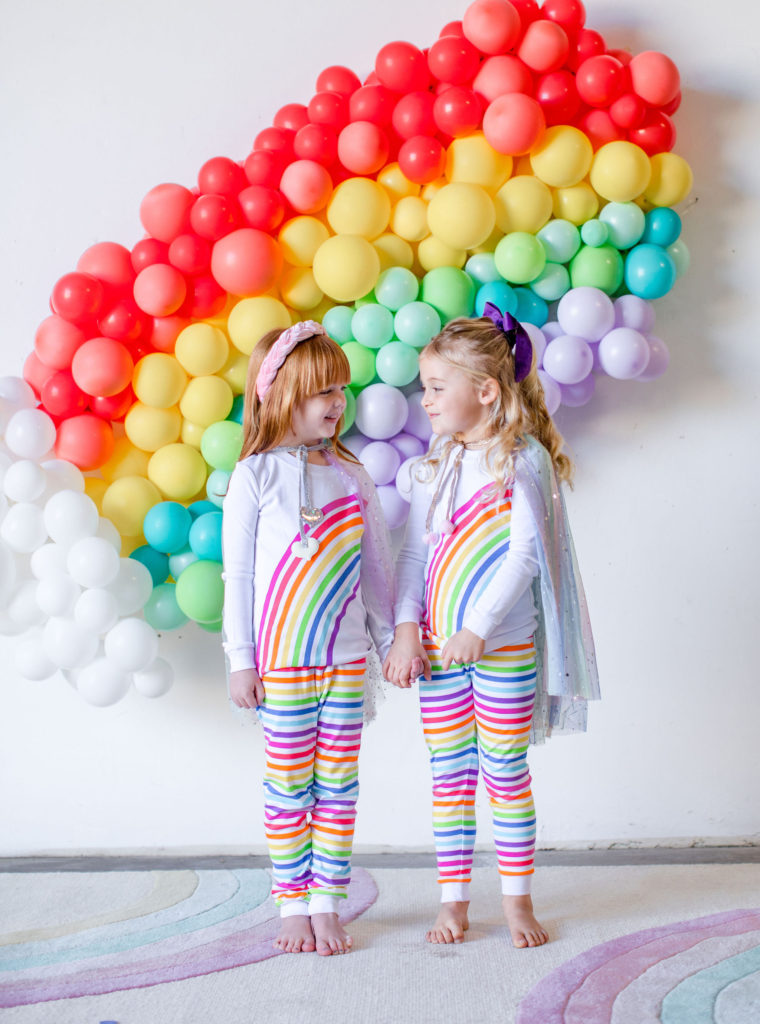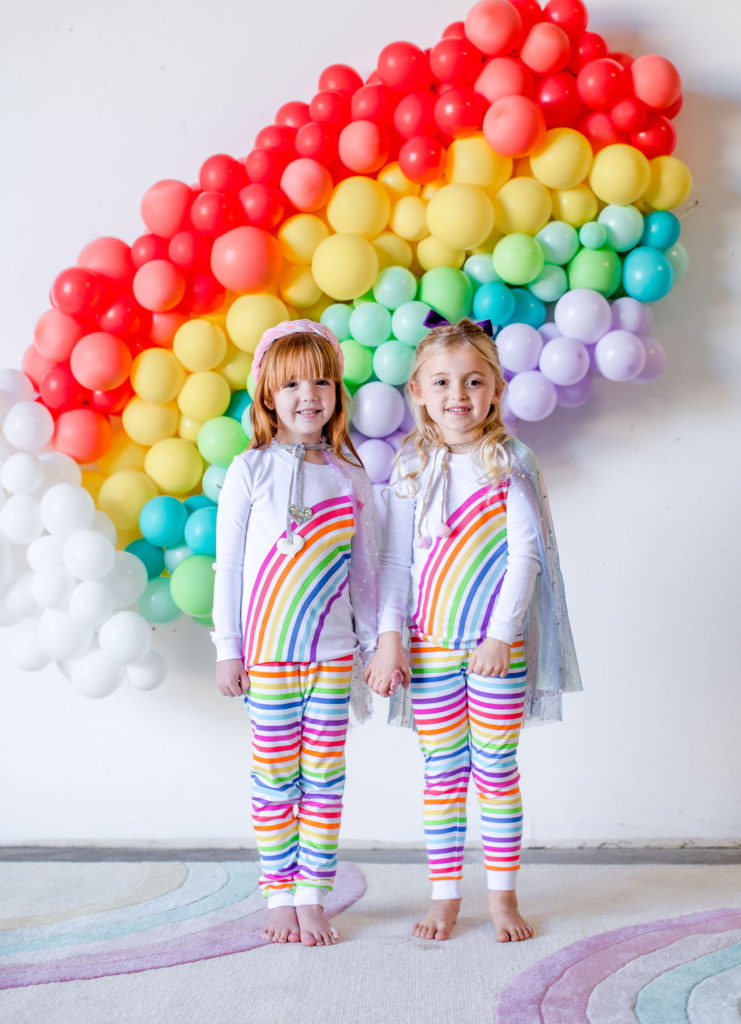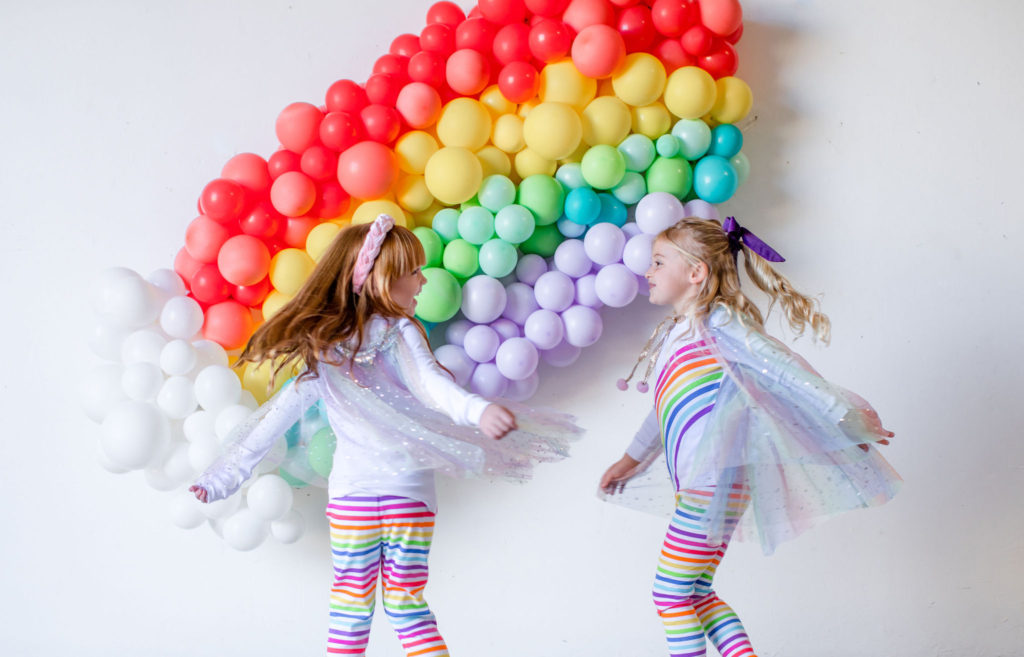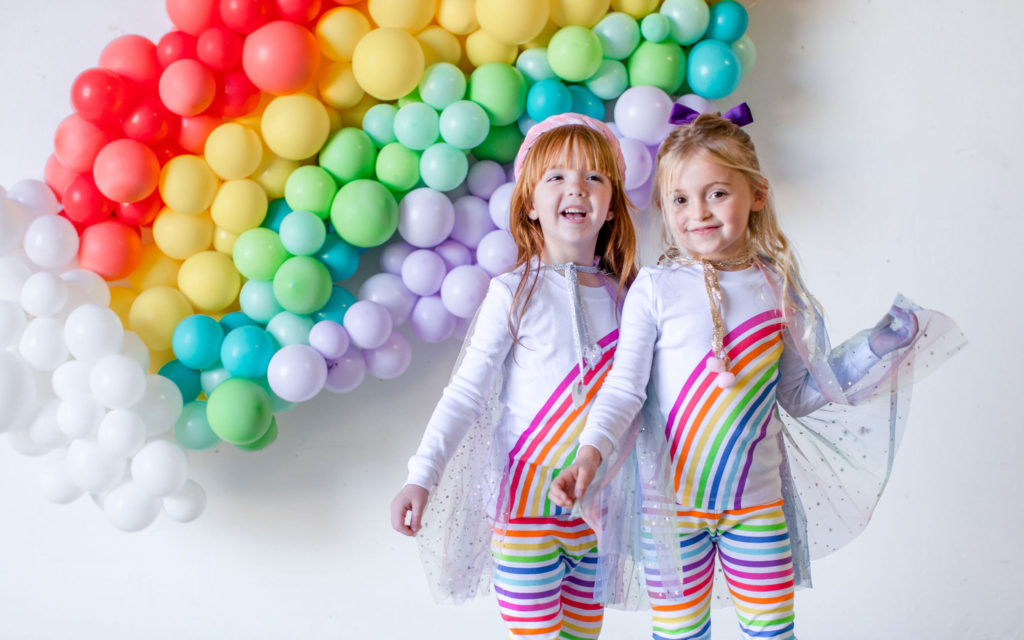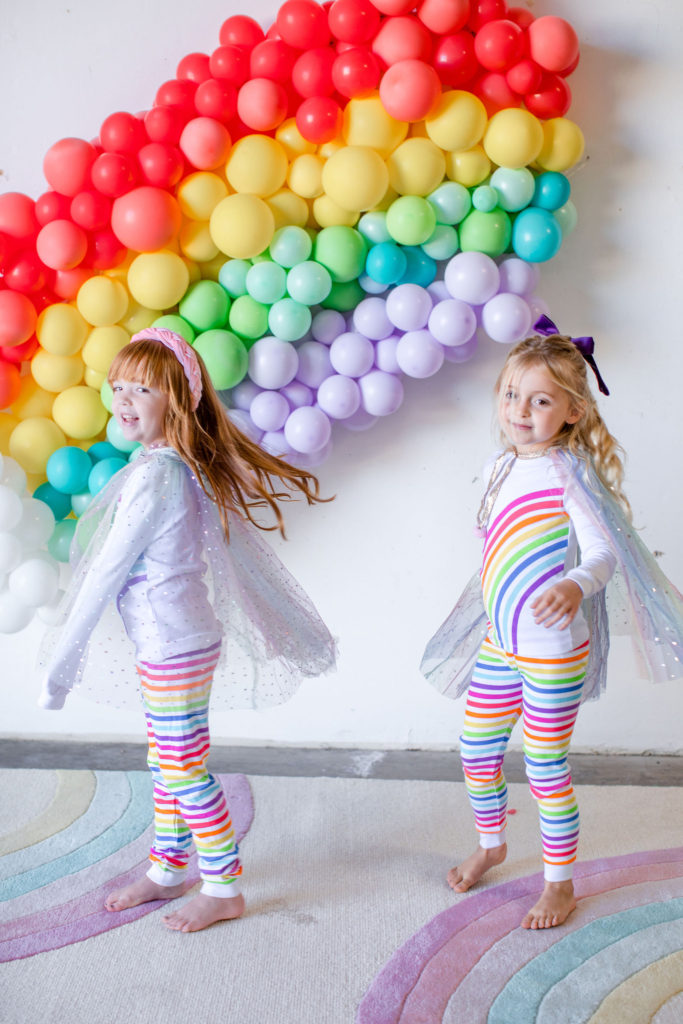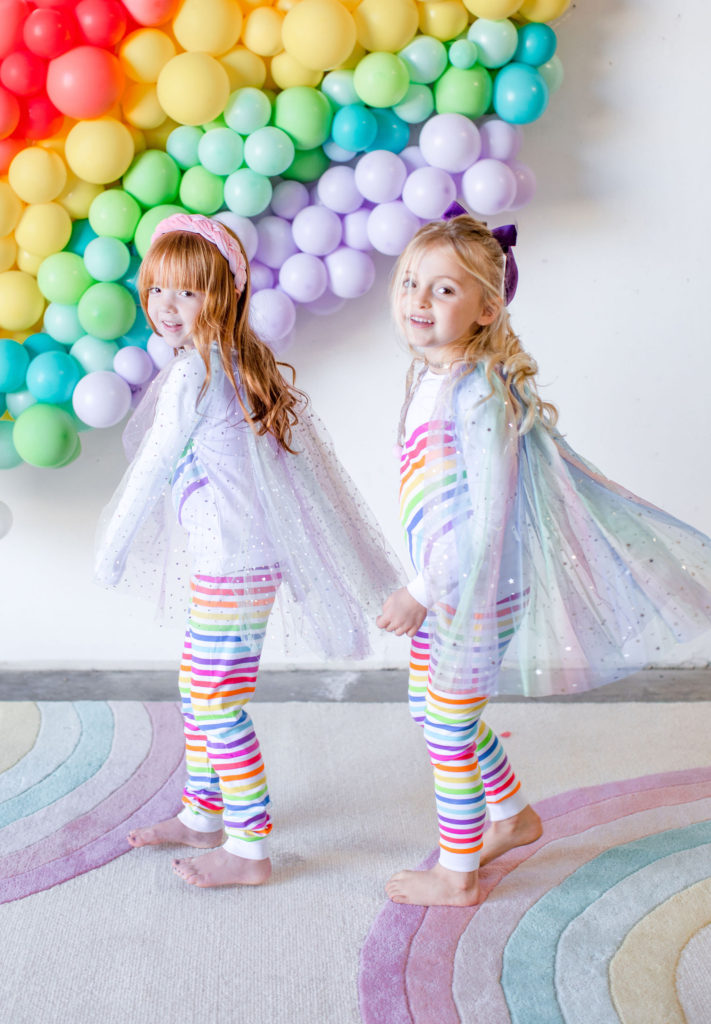 And then little Carmen decided to shake her shamrock and we were all dead!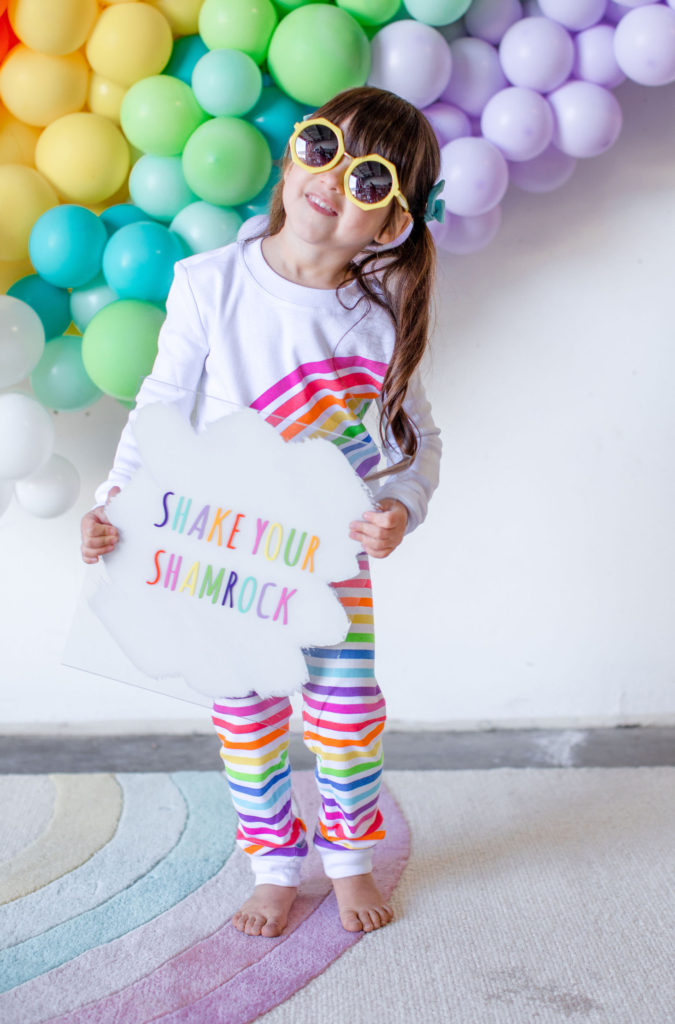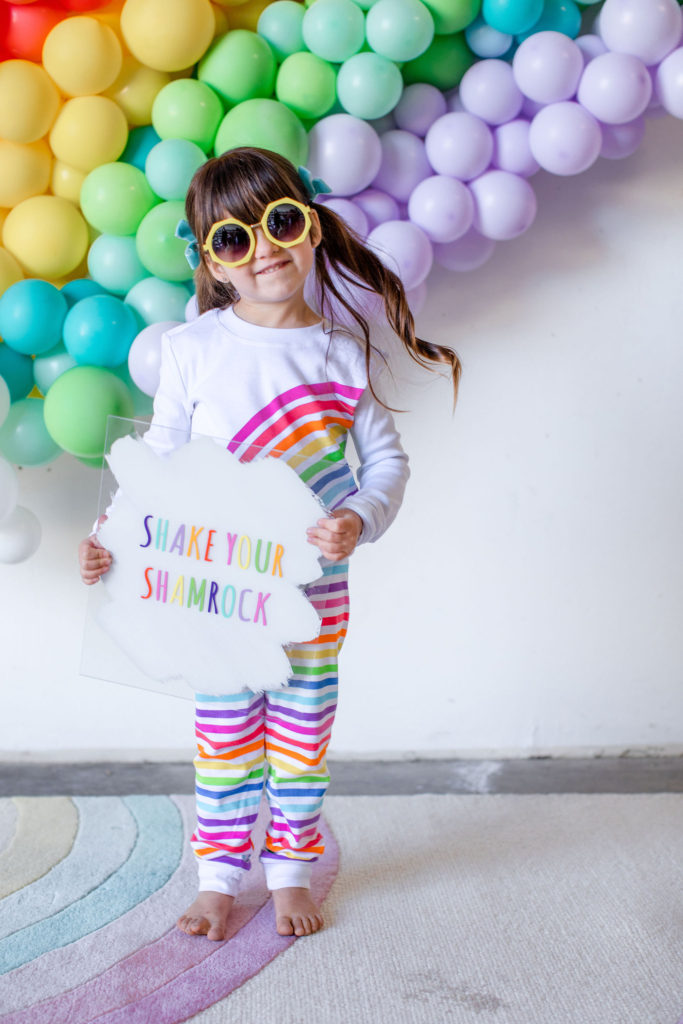 Pajamas and sunnies! Yep, we went there and it's pretty darn cute!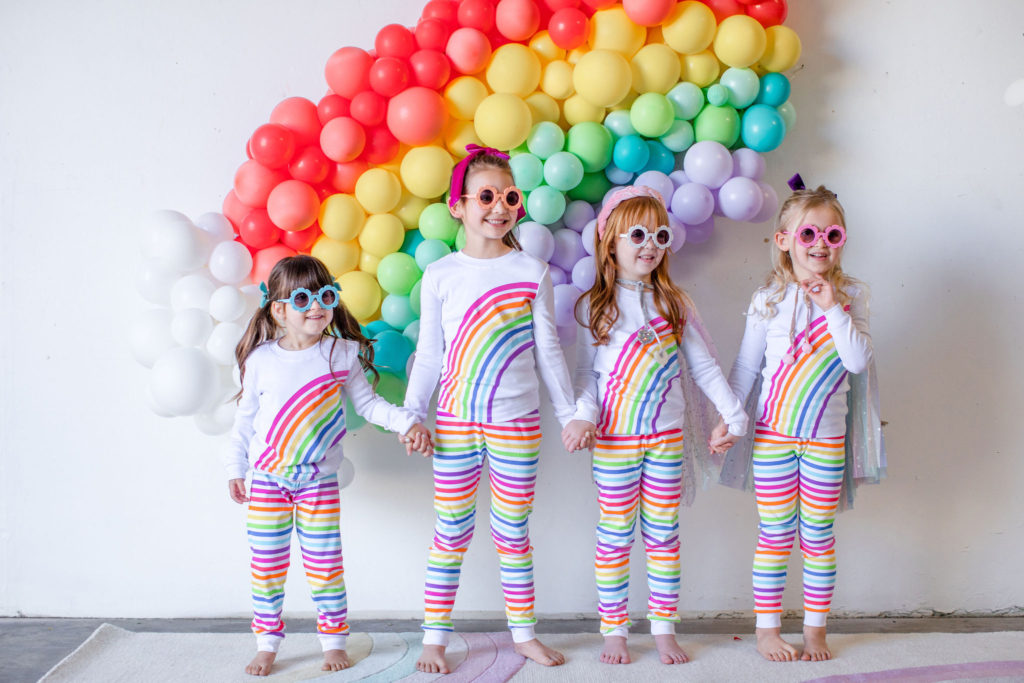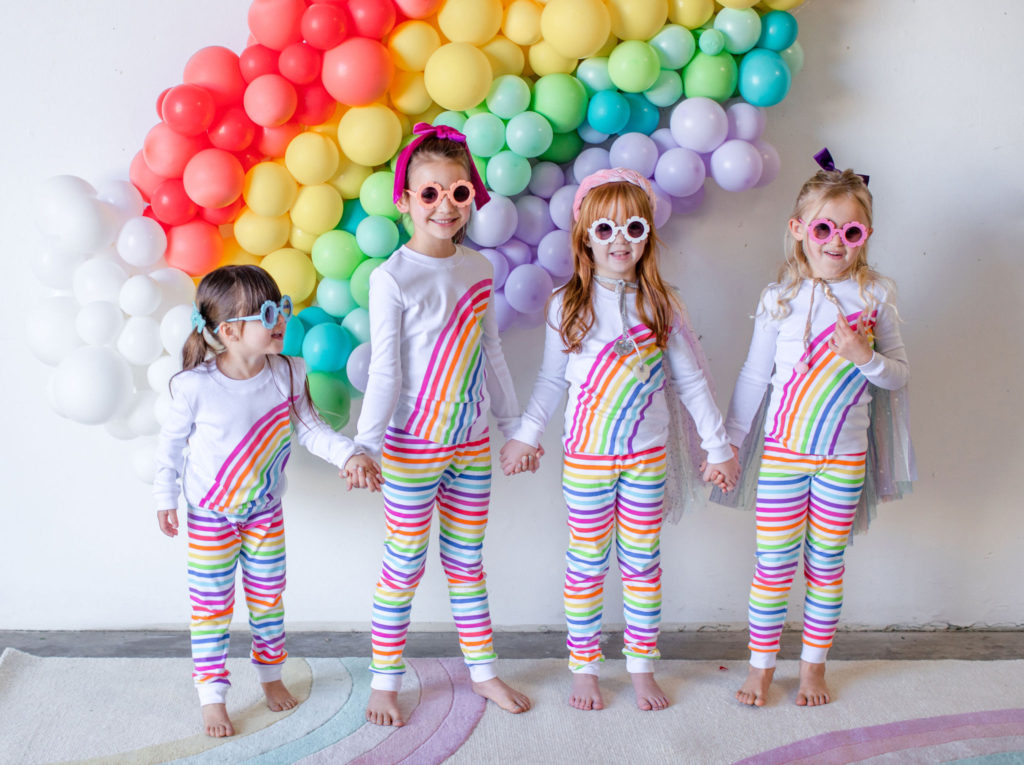 One of my favorite elements in this shoot was the rainbow rug! I think any little girl would just about die to have that in their room, don't you agree?!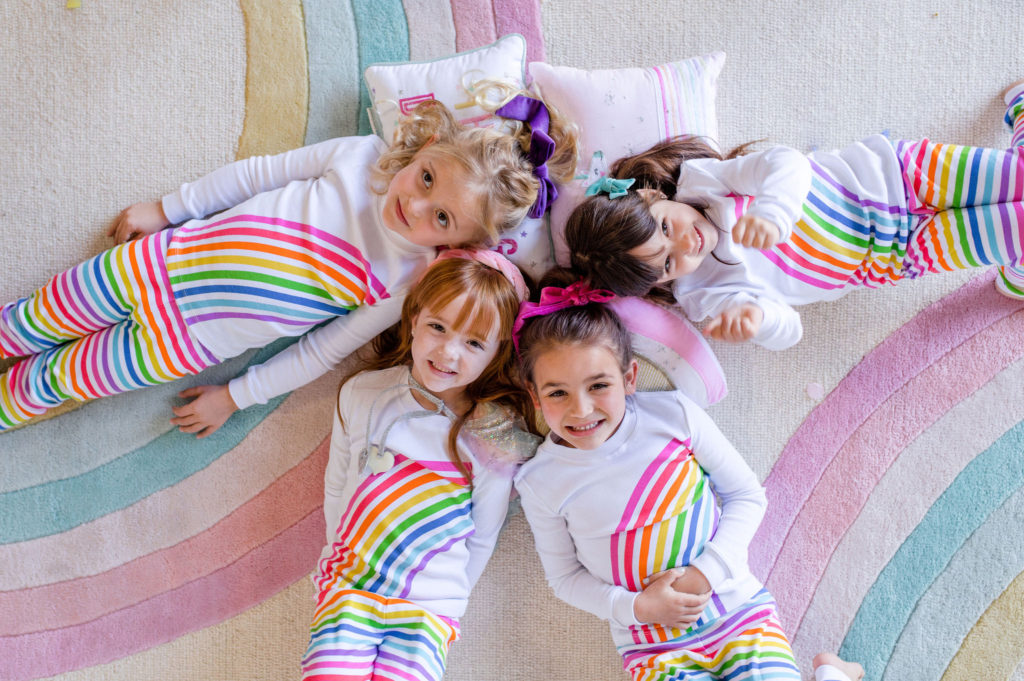 Pottery Barn Kid's pillow selection is pretty top notch! Love all the designs and the cute sayings… Think Big Dream Big and the sweetest pastel rainbow!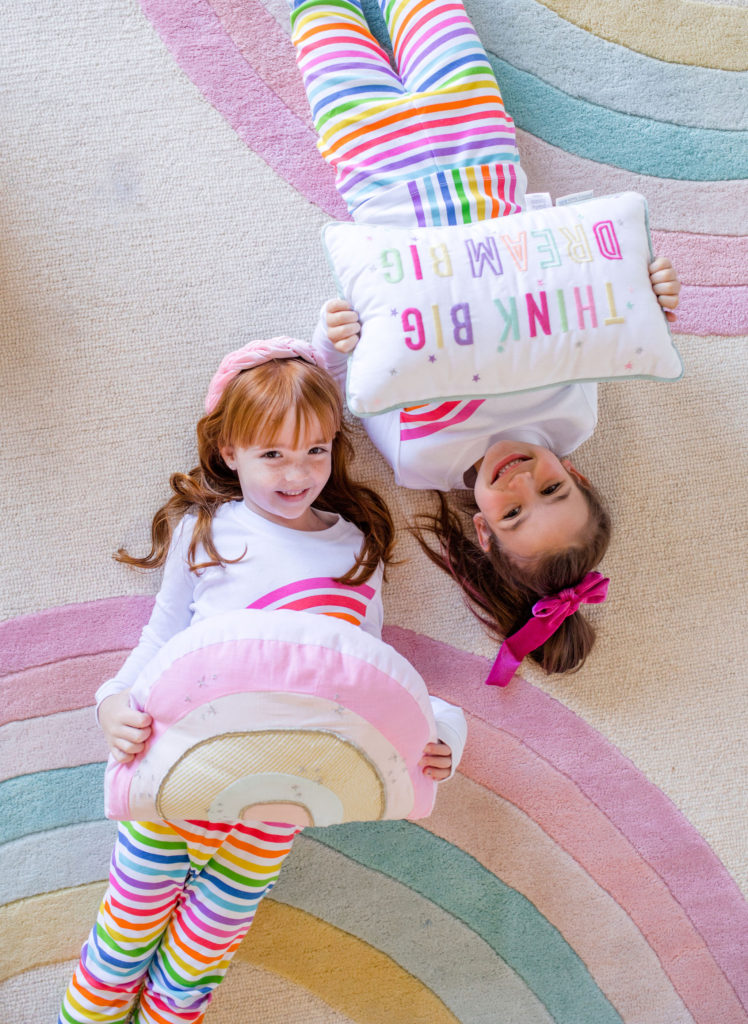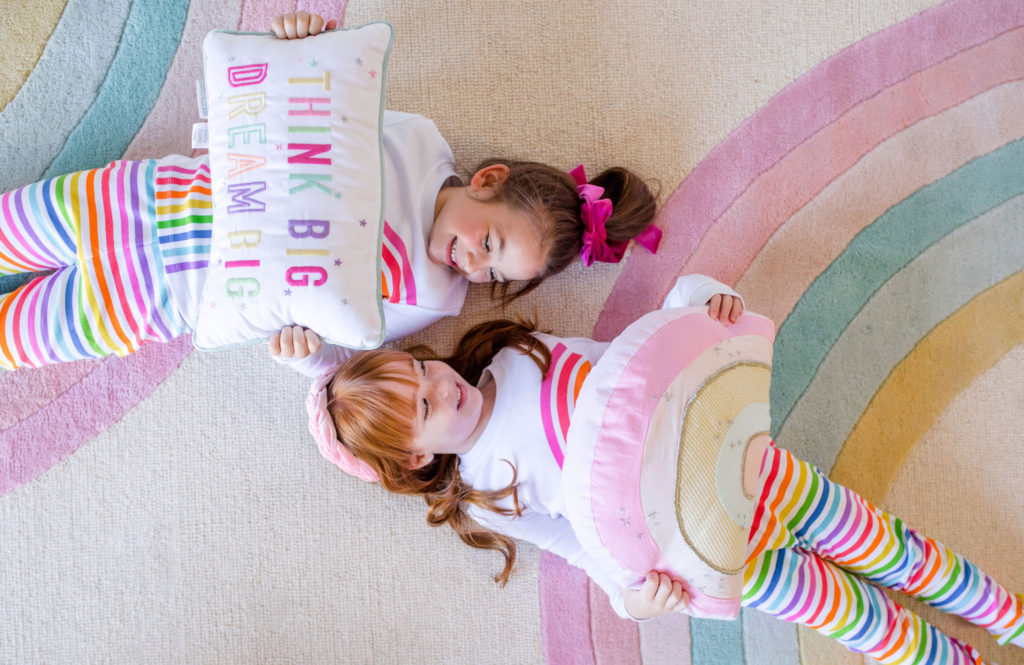 And of course this unicorn pillow had to make the cut! With the fringe and everything!!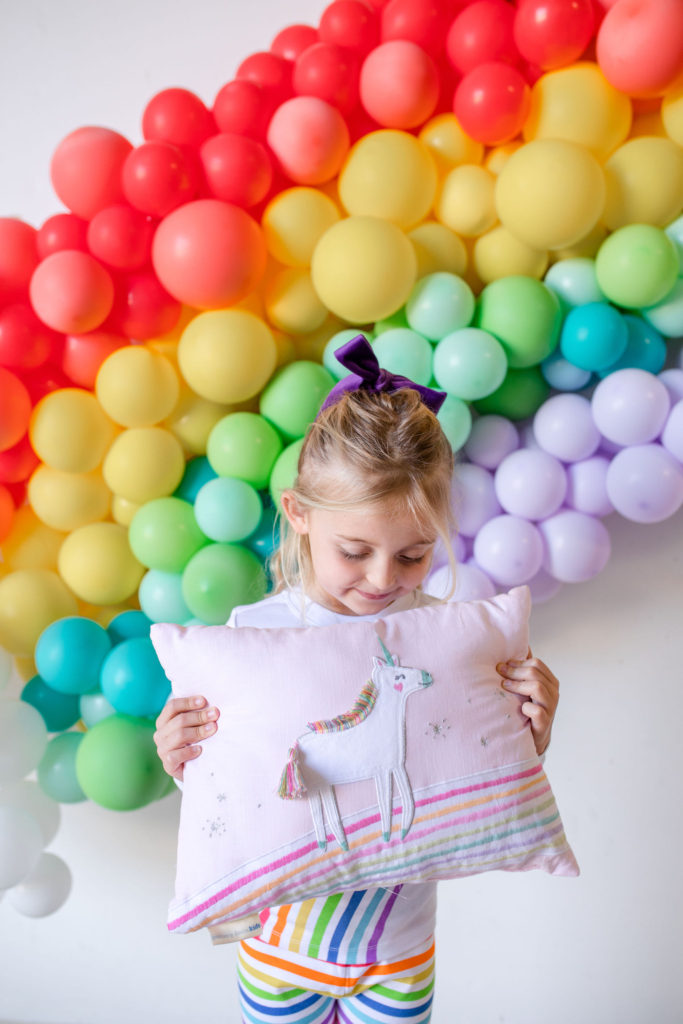 Another favorite of mine and all the little ladies was this pretend cake! Sequins & rainbows & pretend play – you can't go wrong!!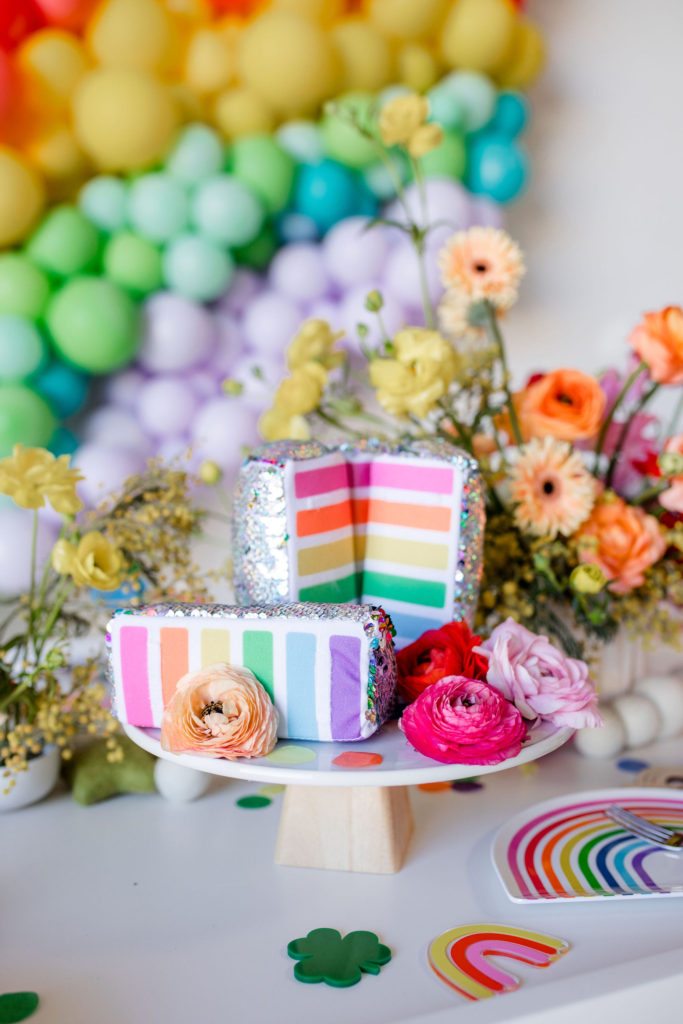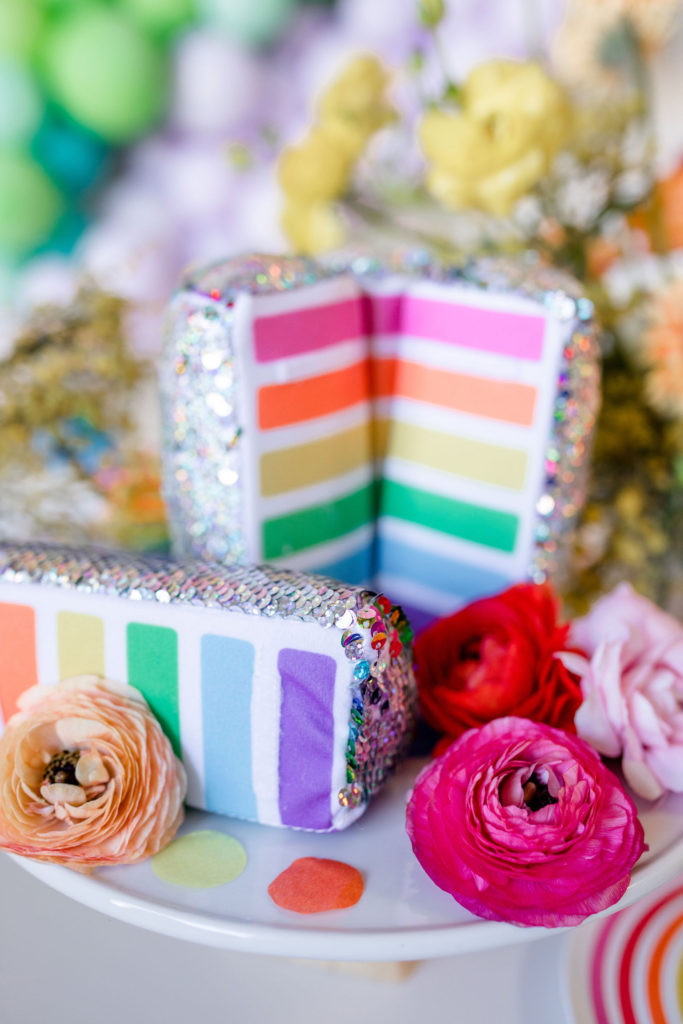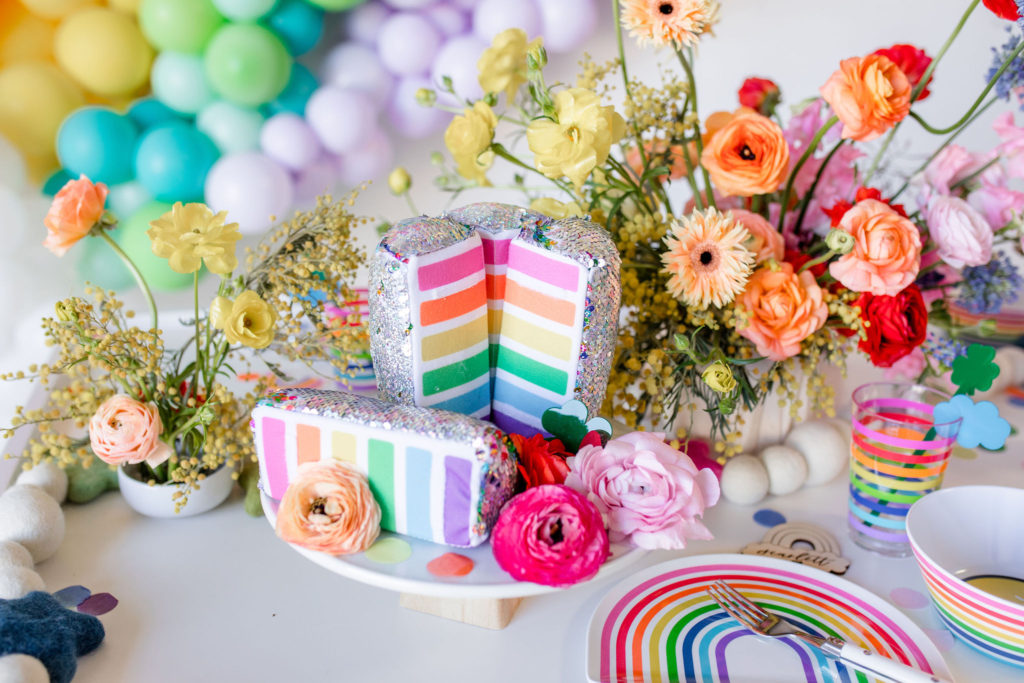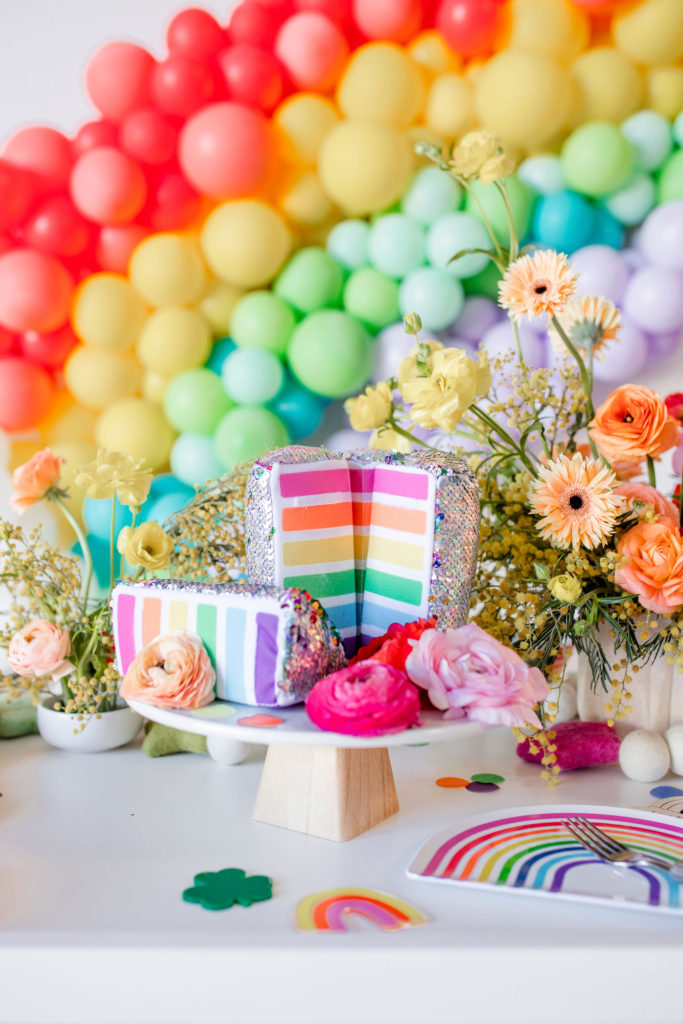 Scarlett took the cake at this shoot! Literally and figuratively, ha!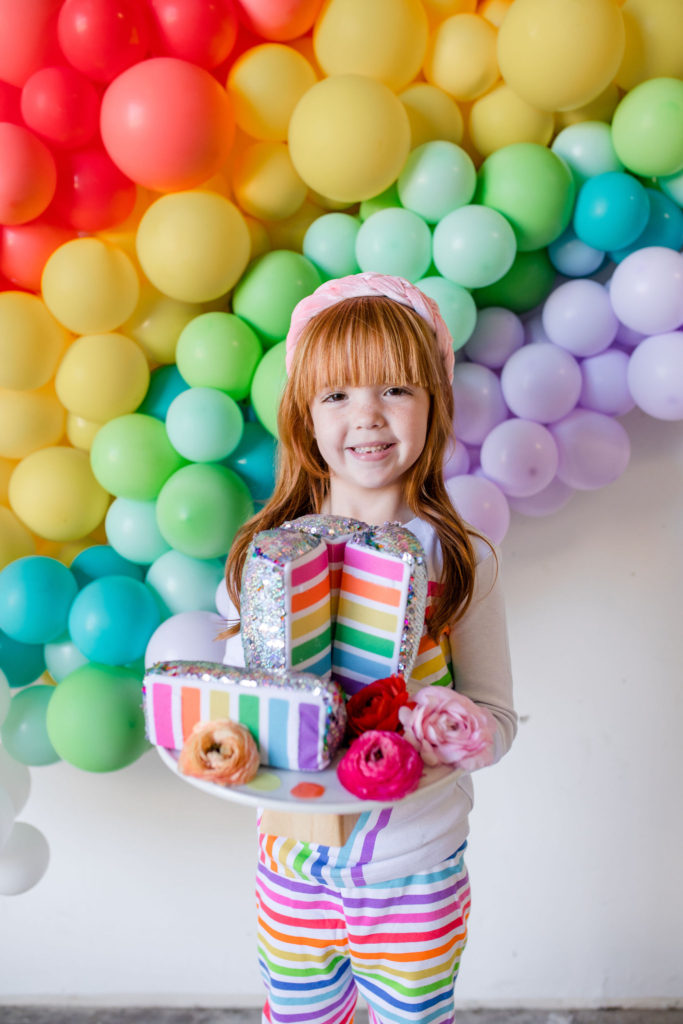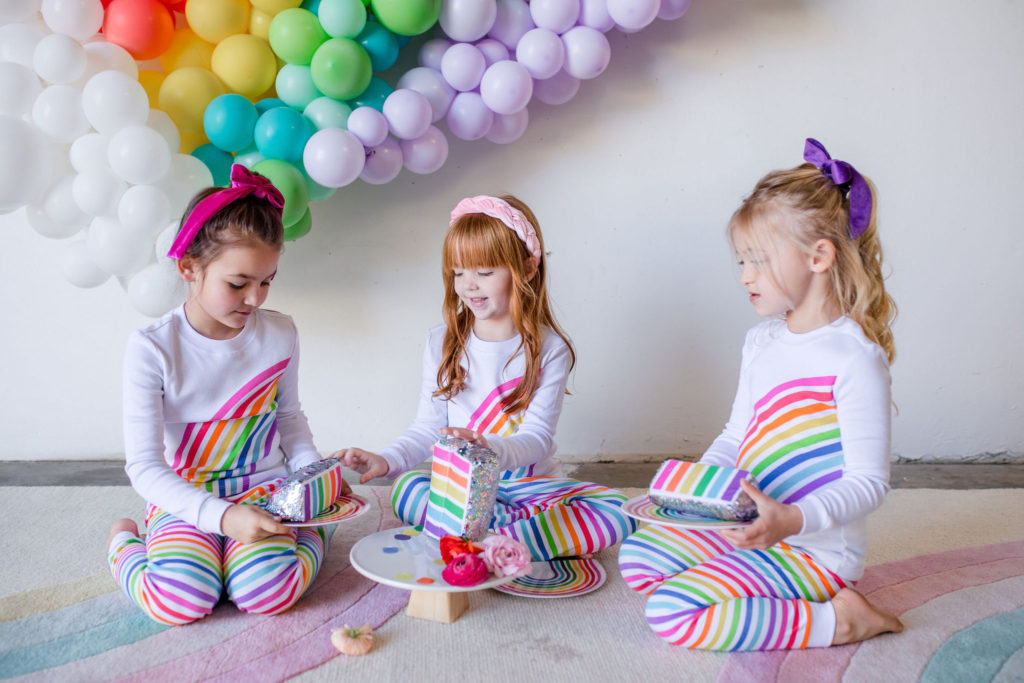 Yes, pretend cake is great – but REAL desserts are even sweeter! Frost Your Cookie did our favorite cookies on a stick. We can't say enough on how great these are at parties! Clovers and rainbows are the perfect treat!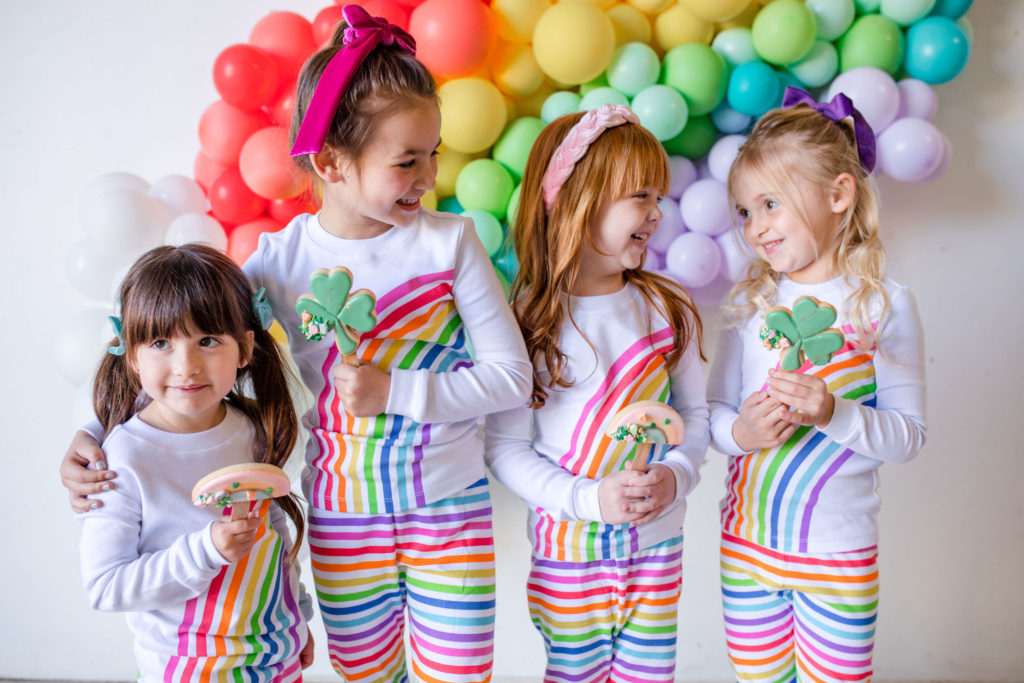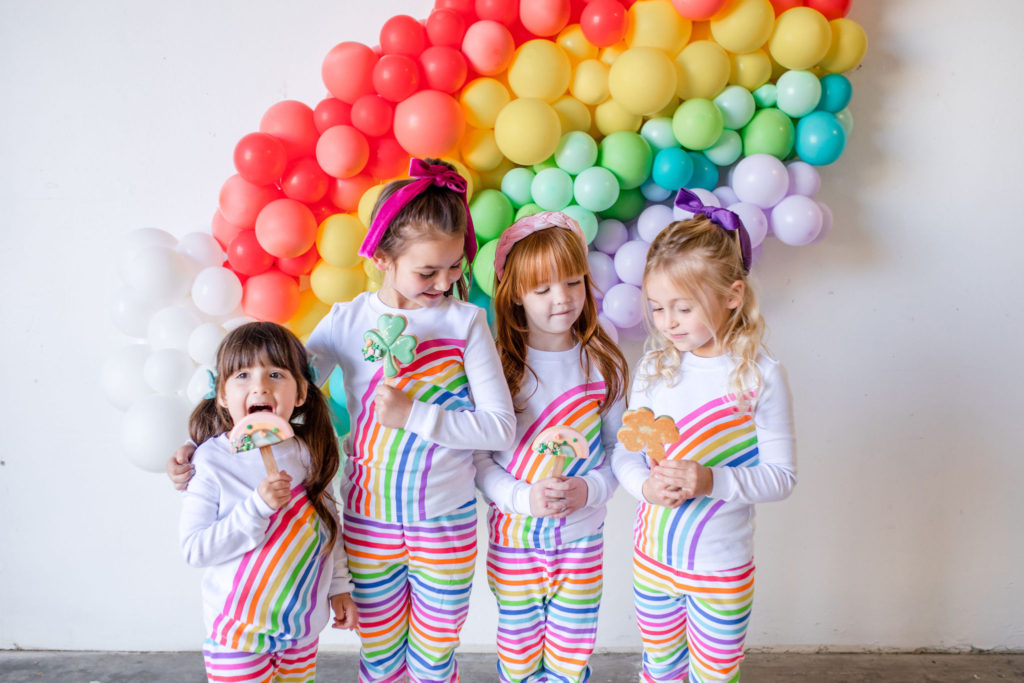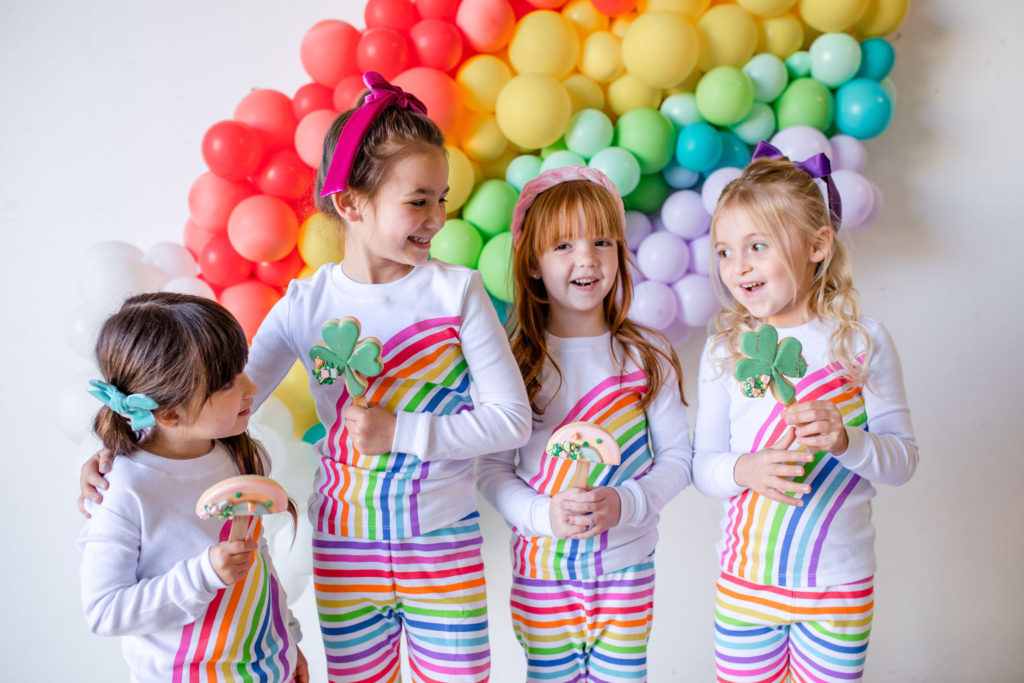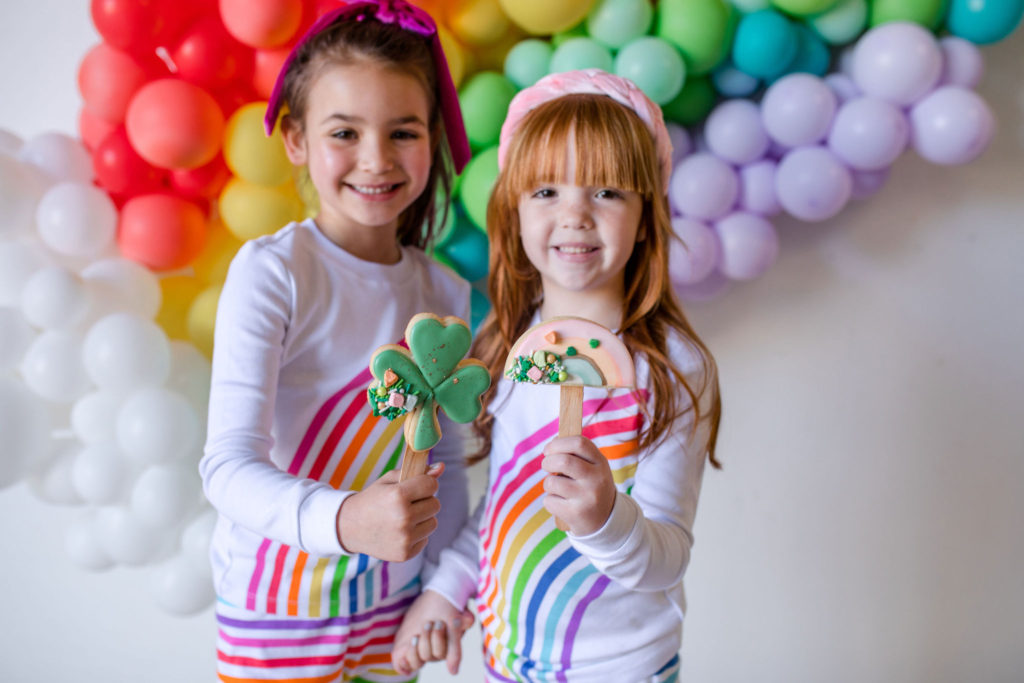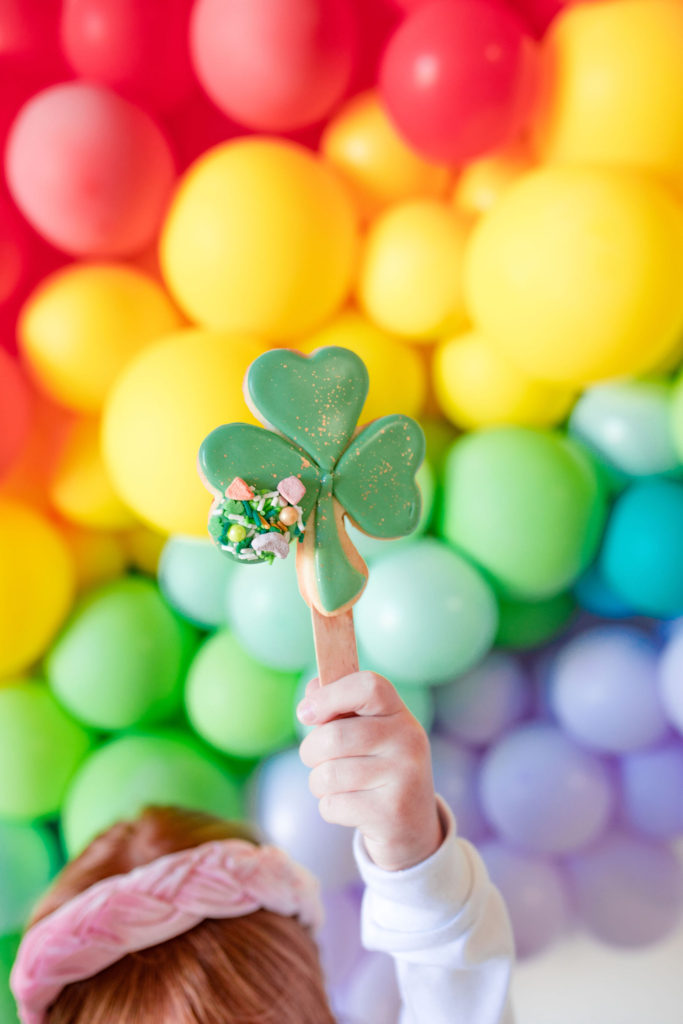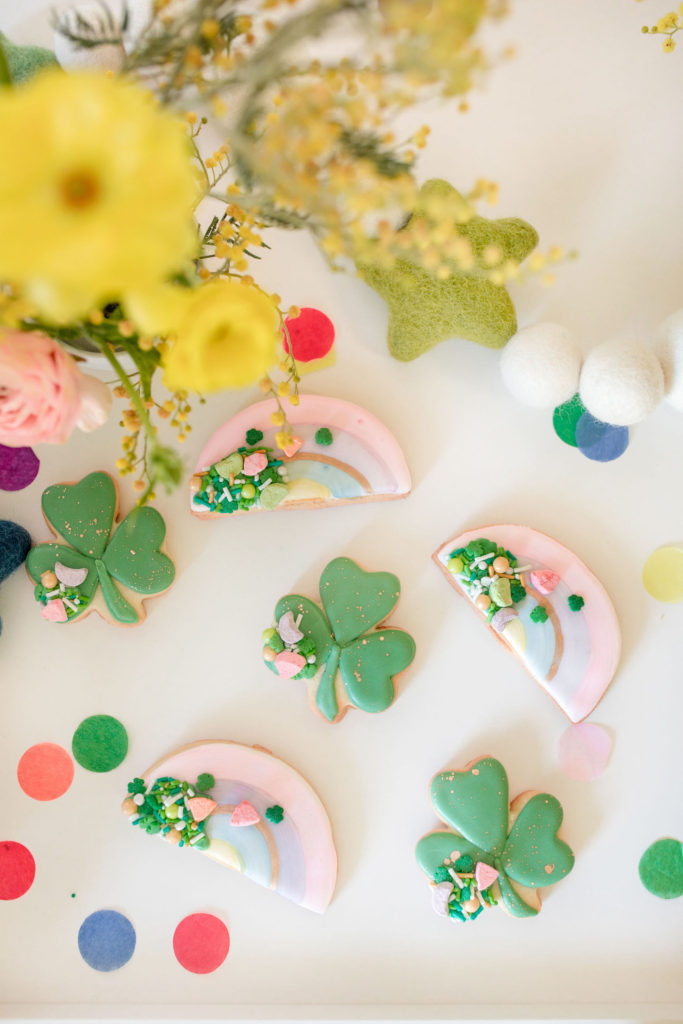 One last look at this set up because it's becoming one of my favorites!!!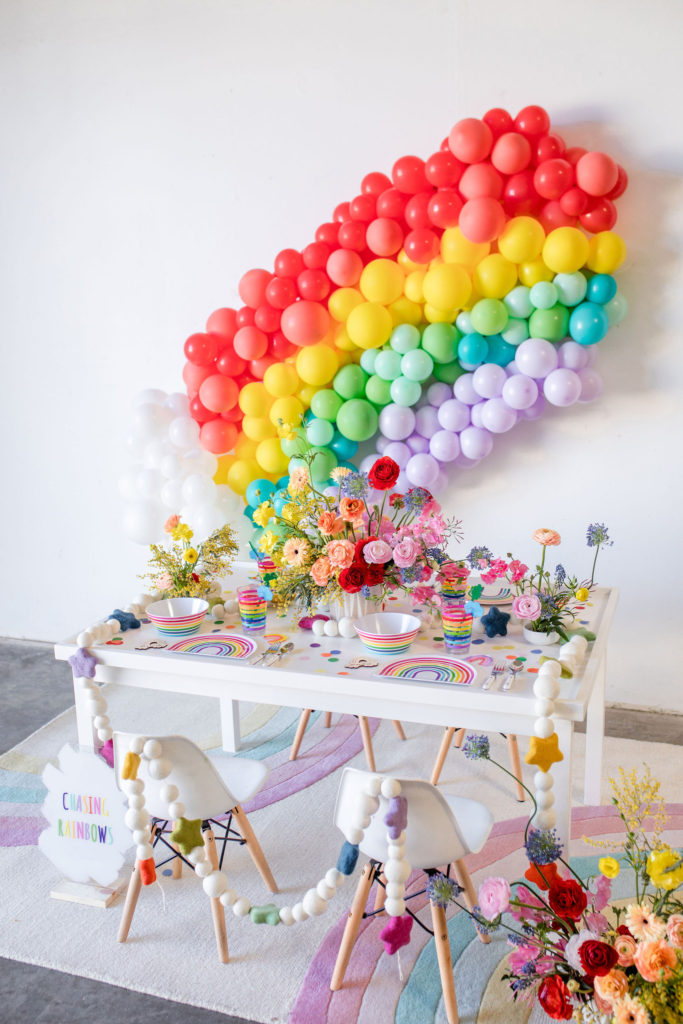 You can shop this party below!! And keep chasing rainbows till March 17th – maybe you'll find your pot of gold!

xx
Jacquelyn