We couldn't leave the kiddos out on the rainbow fun this week! You may remember the rainbow party we did for St. Patricks' day earlier this year, if not you can see it here. Well, we teamed up with our friends at Pottery Barn Kids again to create some more colorful fun! It just goes to show, you can have a theme and make it unique each time…
This time we went with softer colors, a more modern rainbow, and a bit more of a summer flair! So grab your sunscreen and your swimsuit – this rainbow party will make you want to have some fun in the sun with your friends!
Photos by Mindy Tanimoto Photography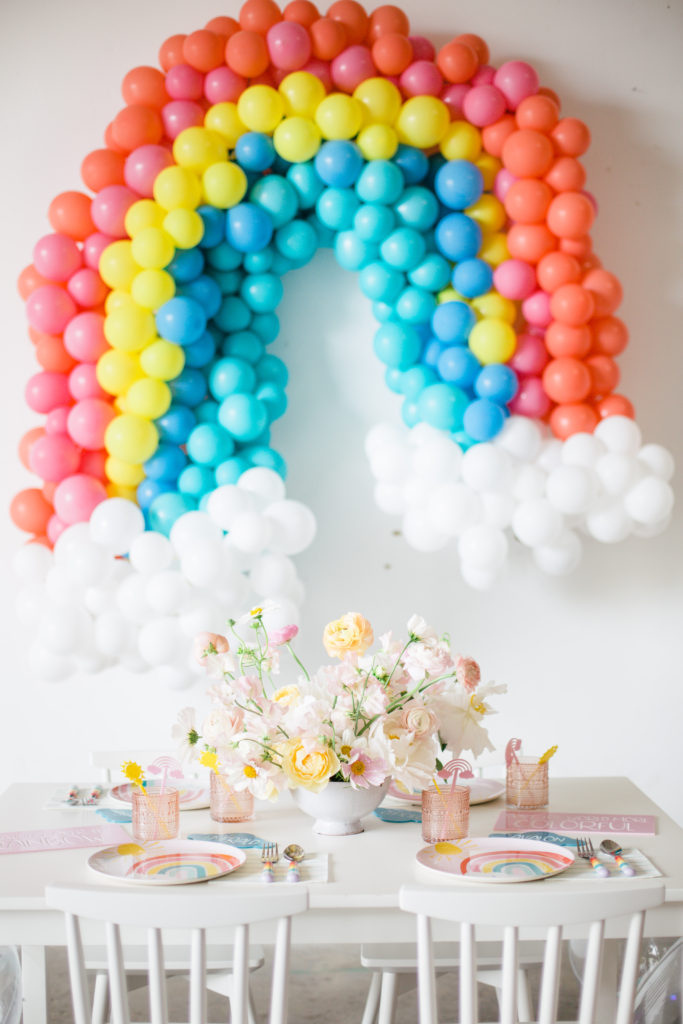 That adorable balloon rainbow was done by none other than Ellen from The Pop Shop! You know we love her balloon skills and she didn't disappoint. It was the perfect backdrop for our little table filled to the brim with cuteness…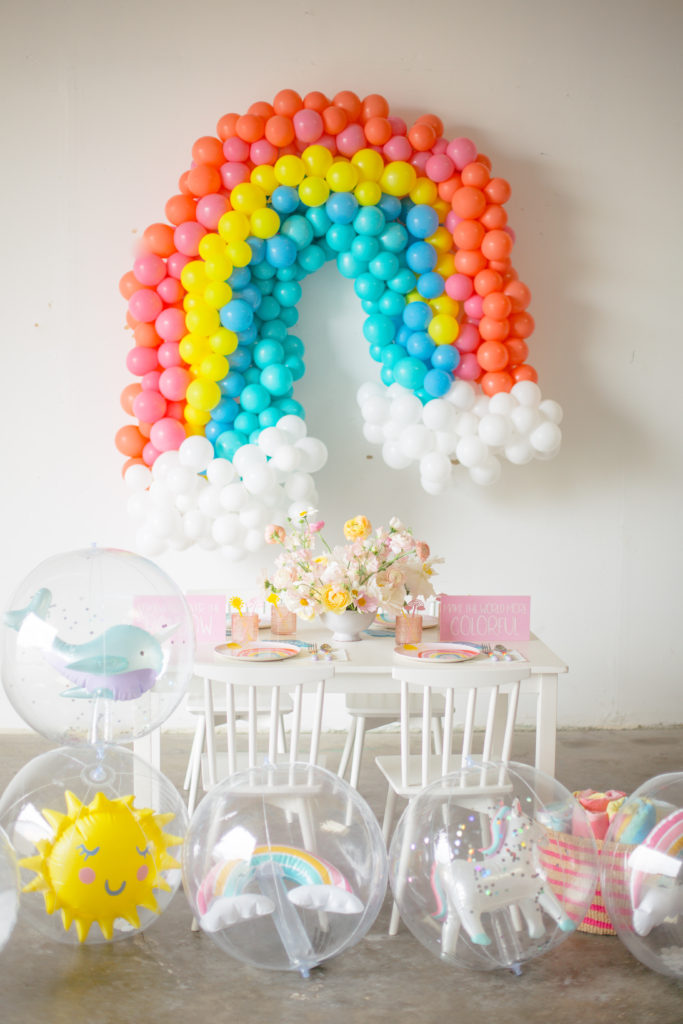 These fun beach balls from Pottery Barn Kids are the cutest!! I used another version for my boys in this fun backyard party – but these are probably my favorite!! Especially the narwhal!!!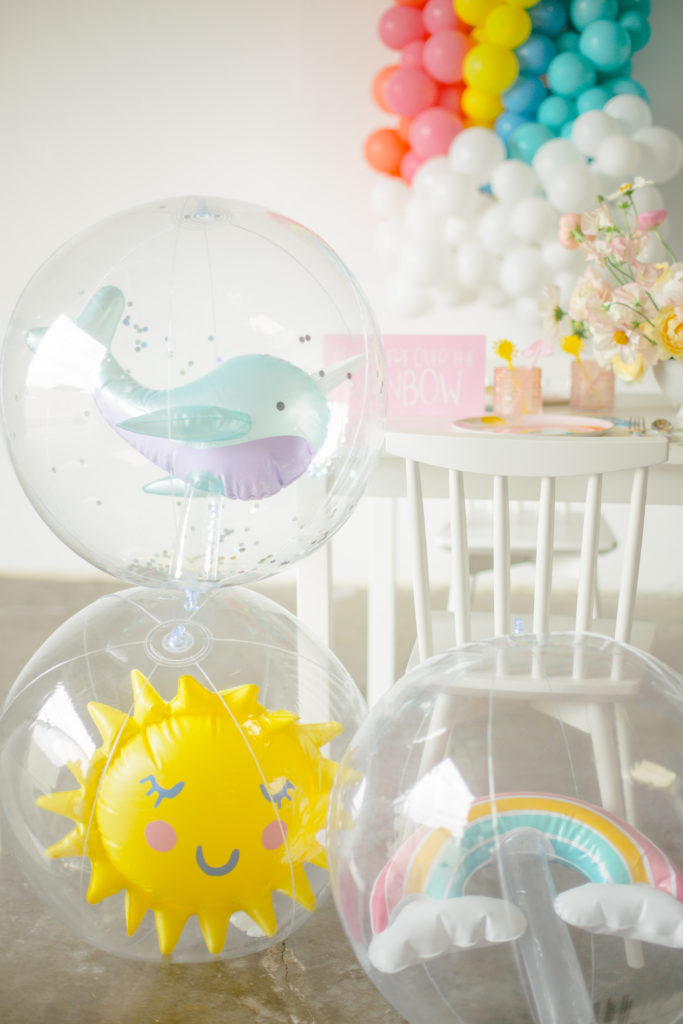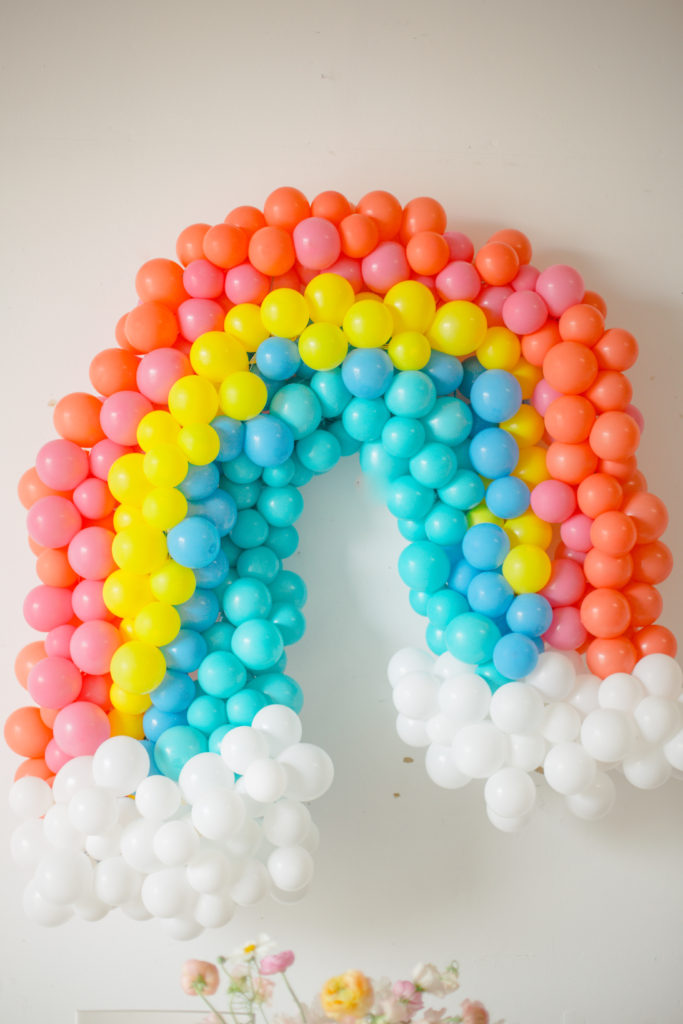 How adorable are these rainbow plates?! Love the colors and the coordinating flatware! They even have a cup and bowl as well… I paired them with Daydream Society's striped aqua napkins.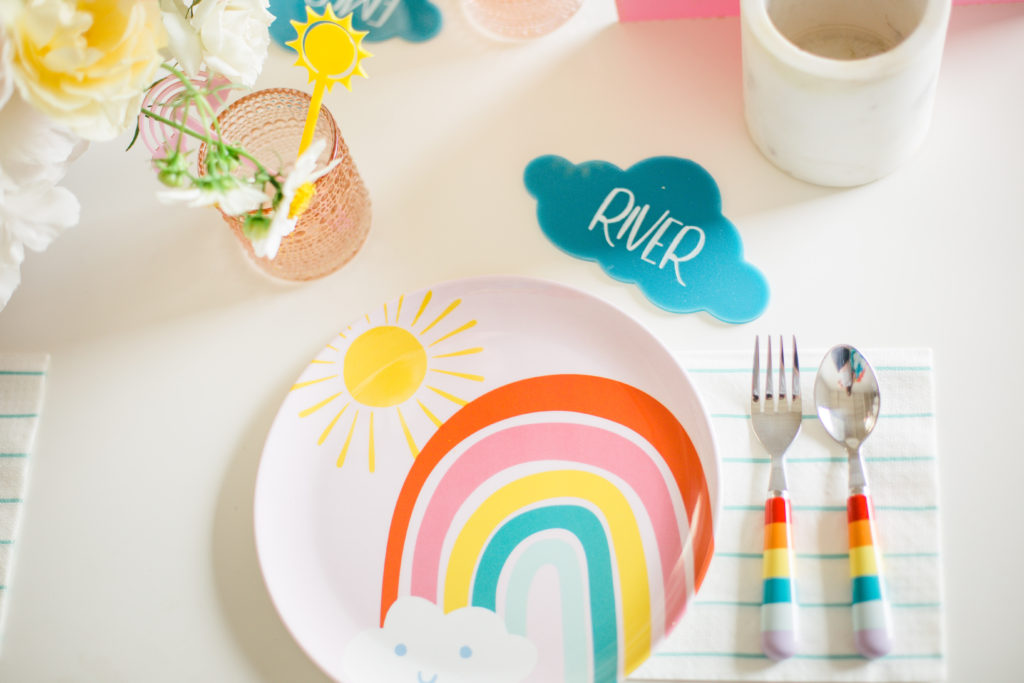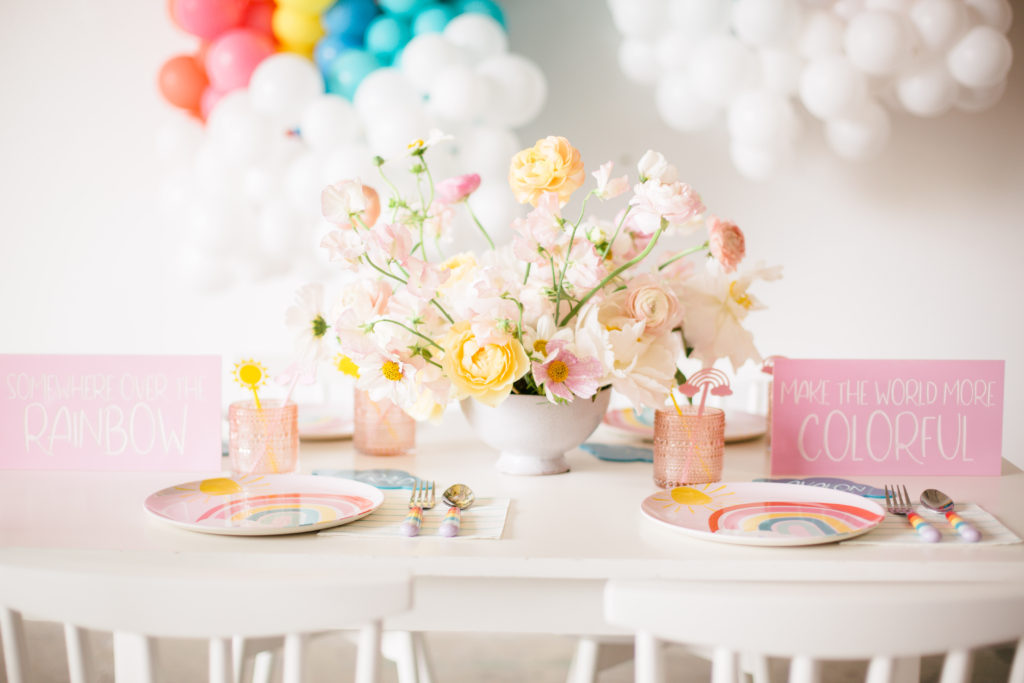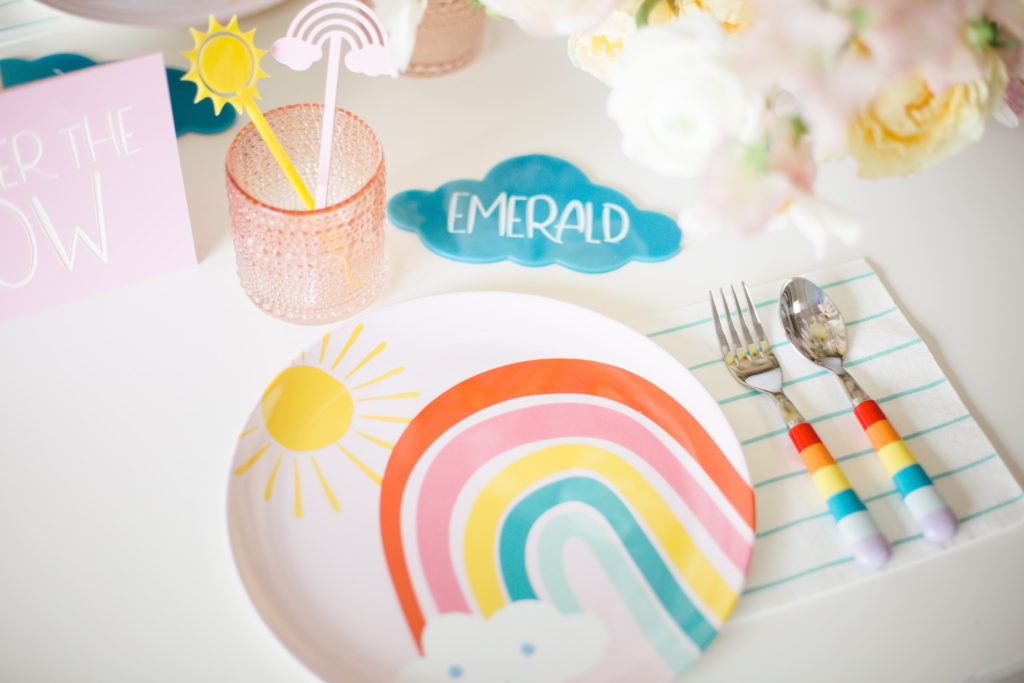 Of course, every table deserves some pretty florals! Third and Park took care of that! I'm loving these light and airy blooms that aren't taking over our bright rainbow but still making a statement.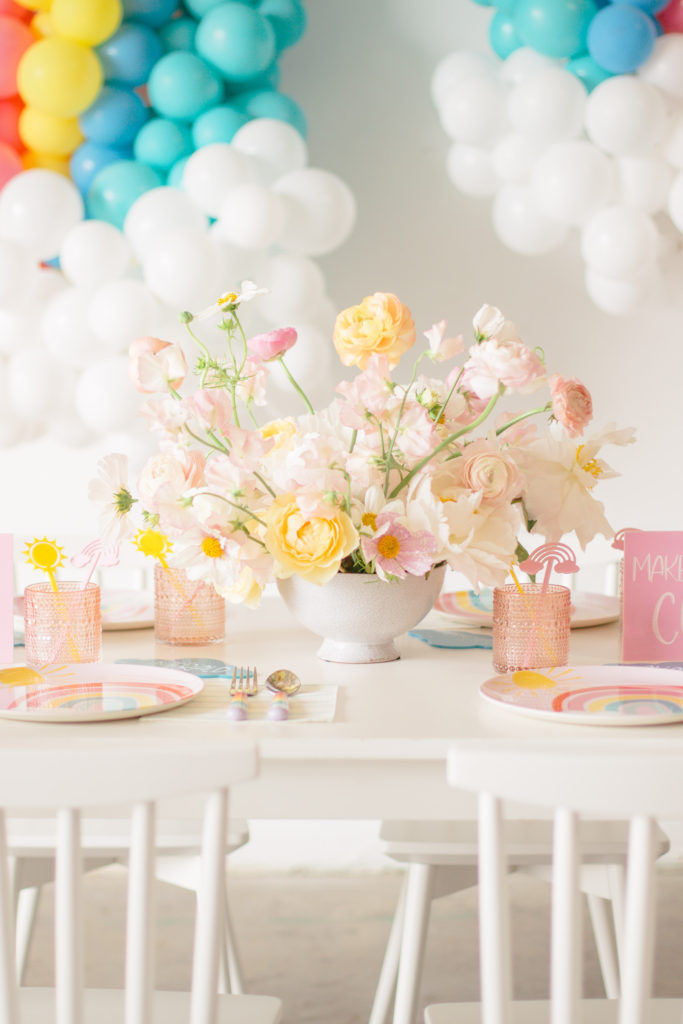 All of the fun details, like the cloud place cards and cute stir sticks are by my friend Poppy Jack Shop. She also did the sweet signs you see on the table!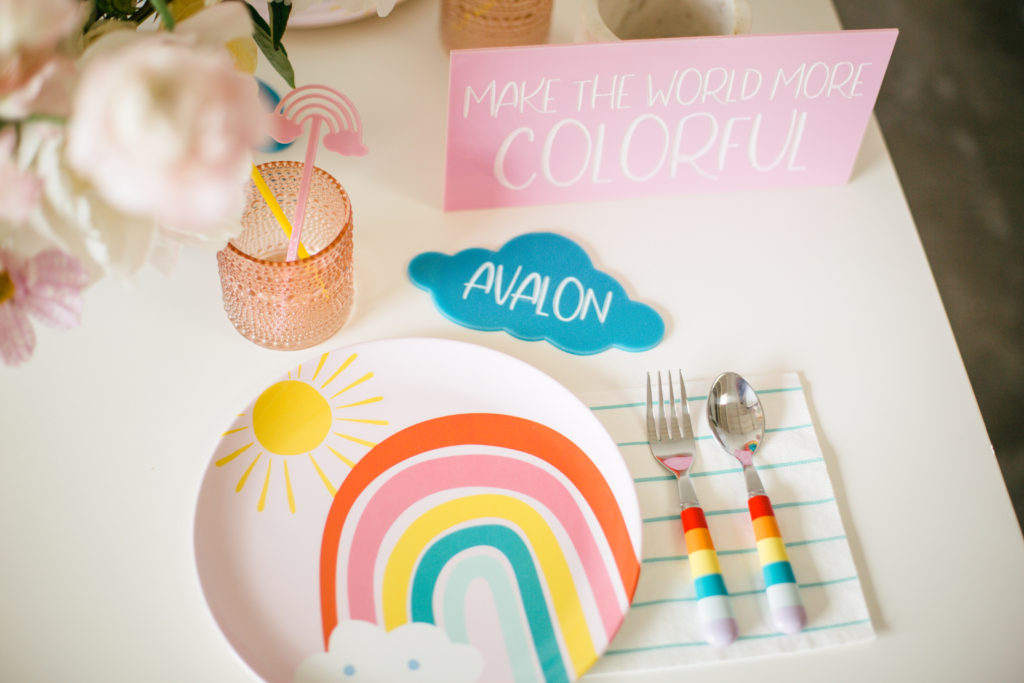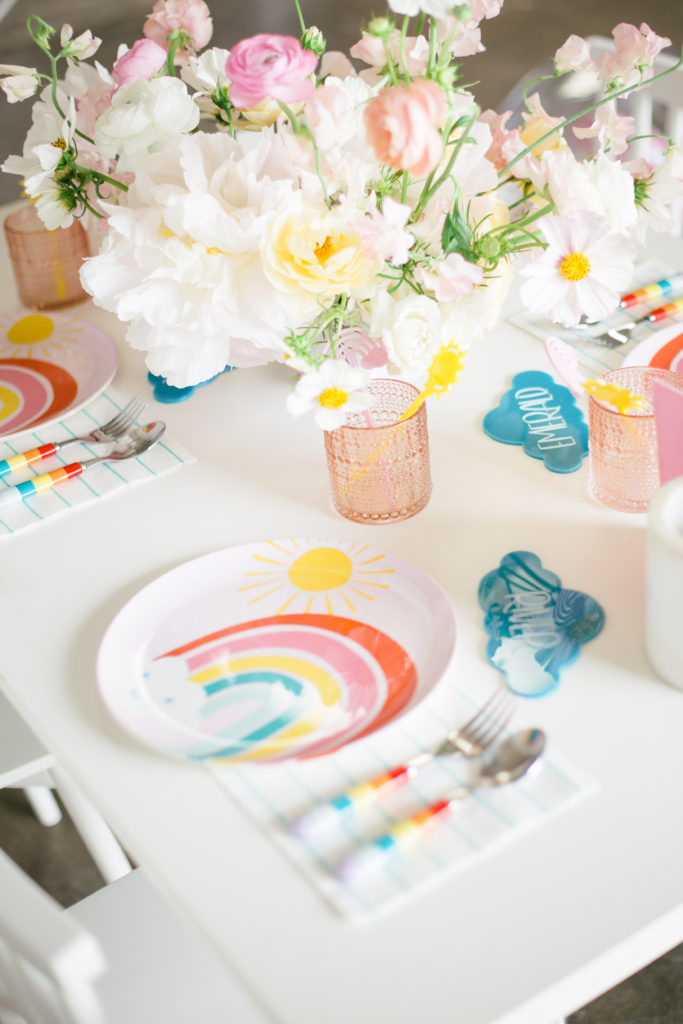 I rolled up all the cute Pottery Barn Kids beach towels and put them in this pink striped basket from The Little Market. They are the sweetest little storage solution, don't you think?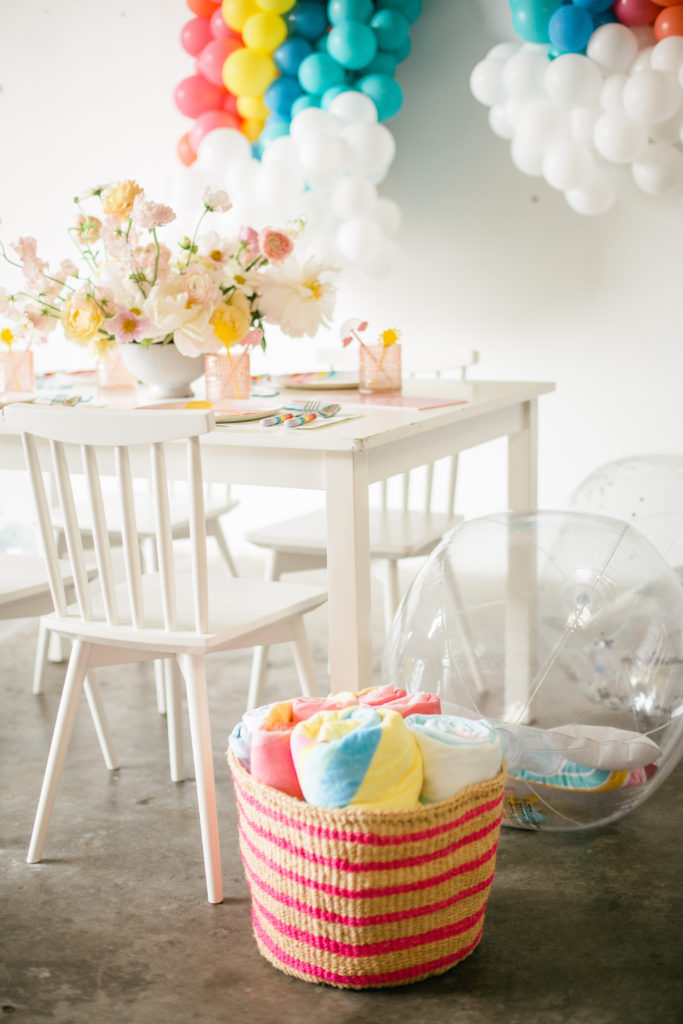 And there are our cute little models!!! These little friends had such a blast and are all wearing The Daydream Republic from head to toe!!!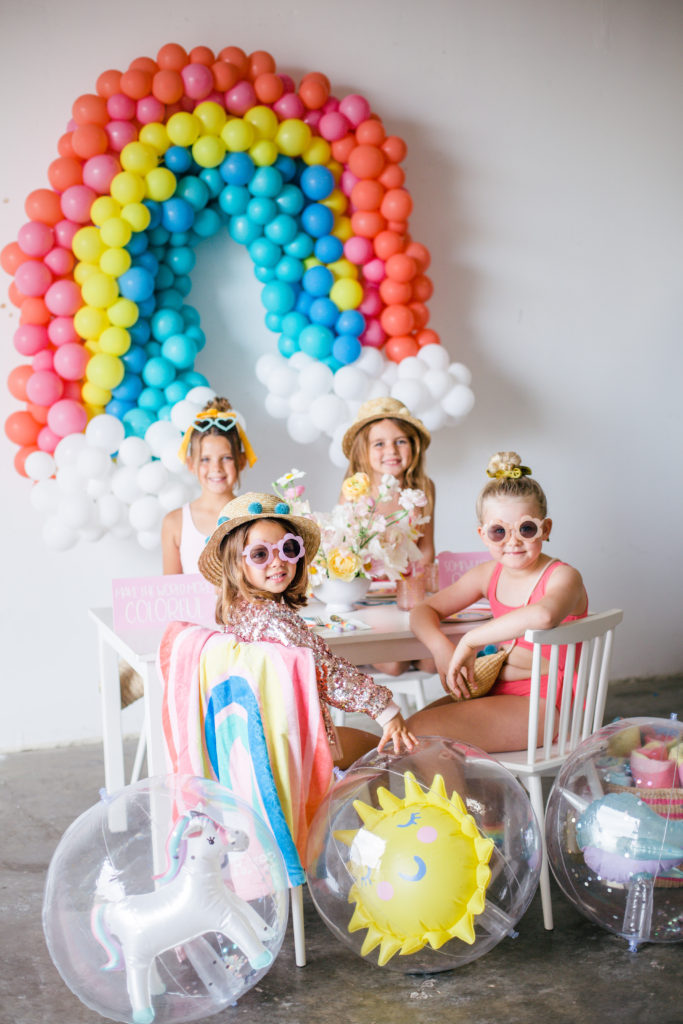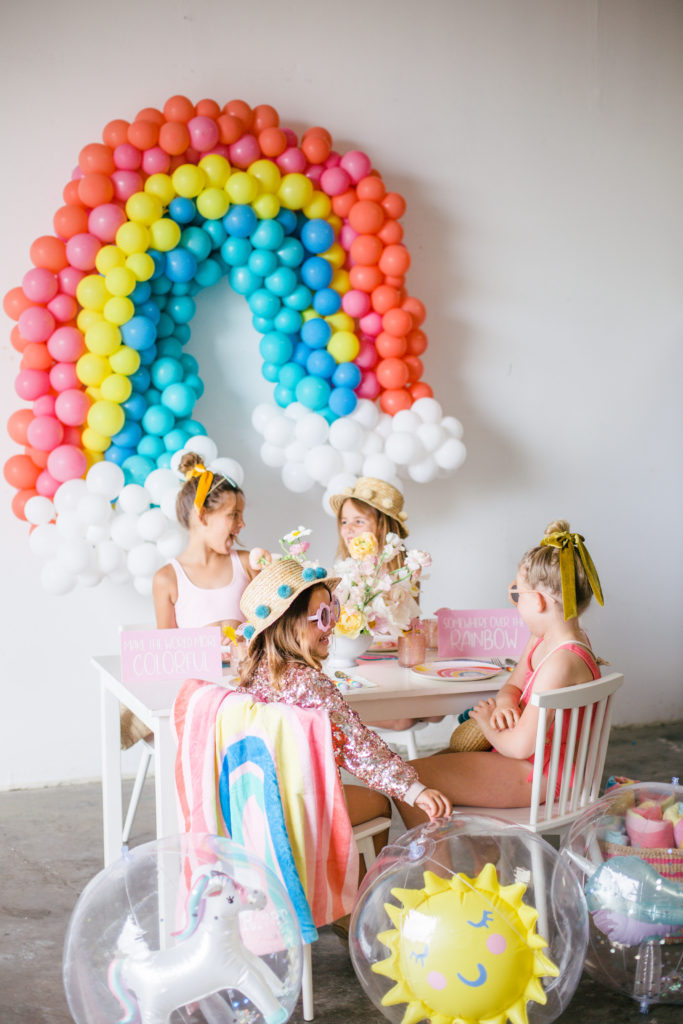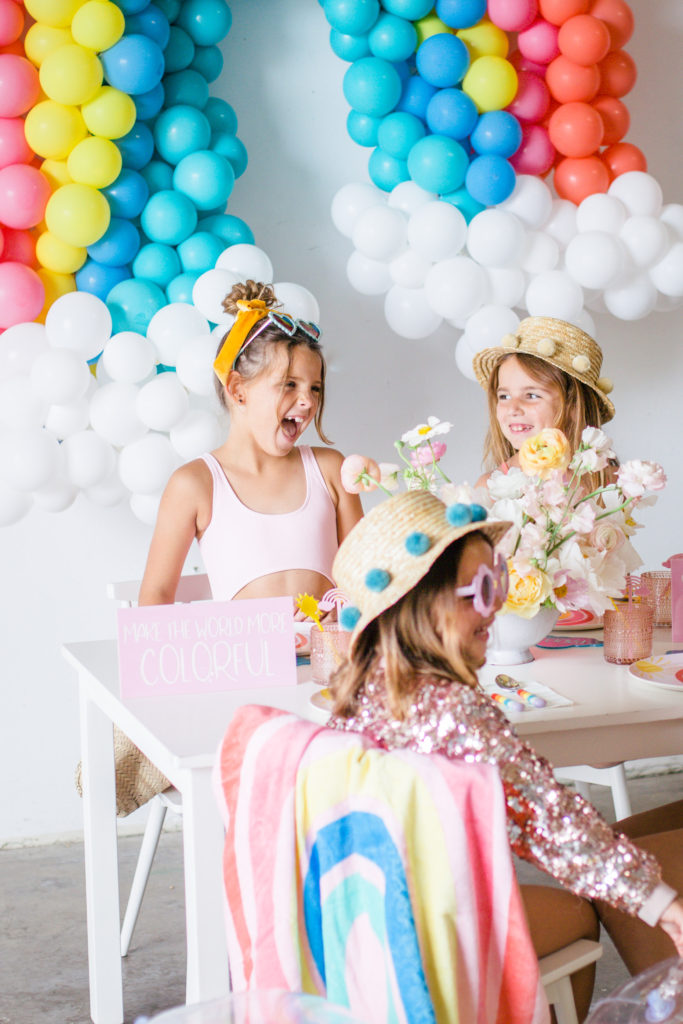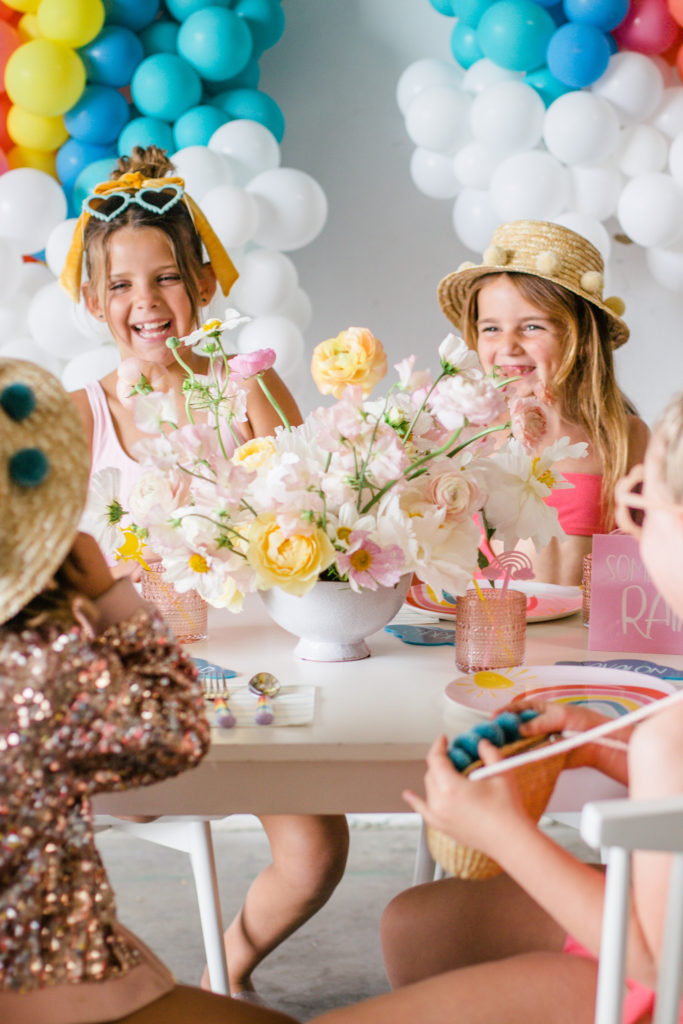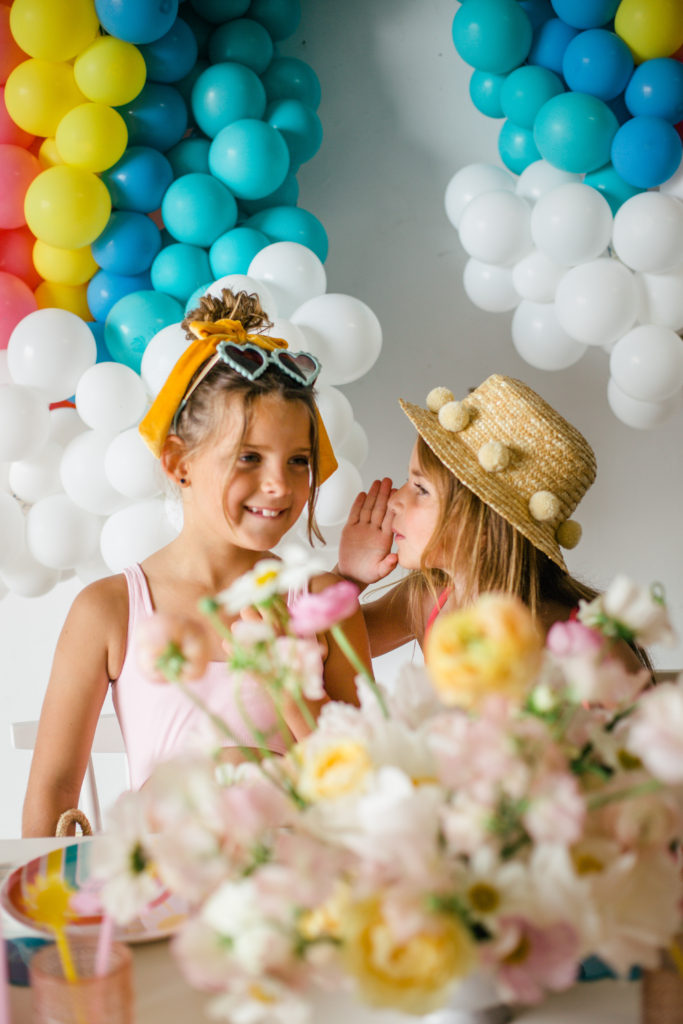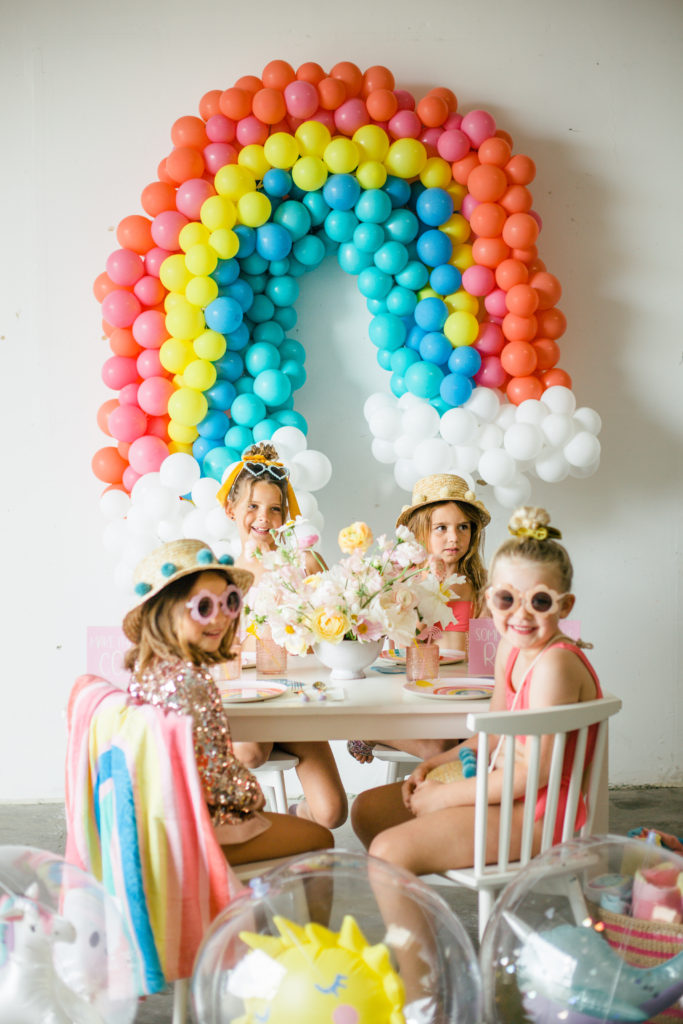 I can't with these little ladies! They are just too cute!! If you don't have a Daydream Republic swimsuit for your kiddos or their adorable accessories, you are missing out!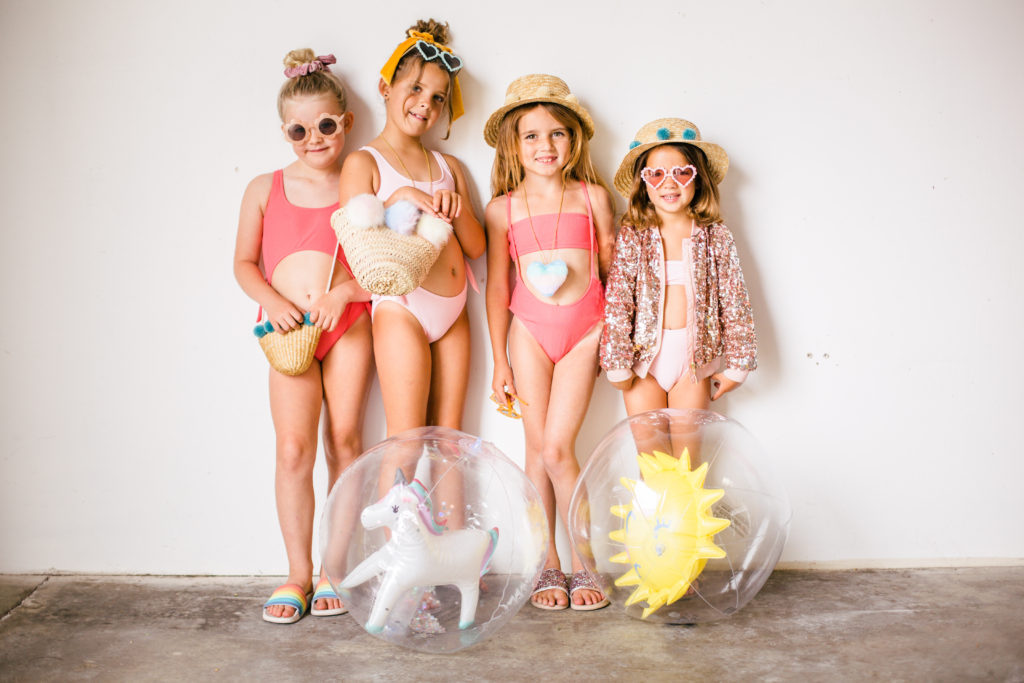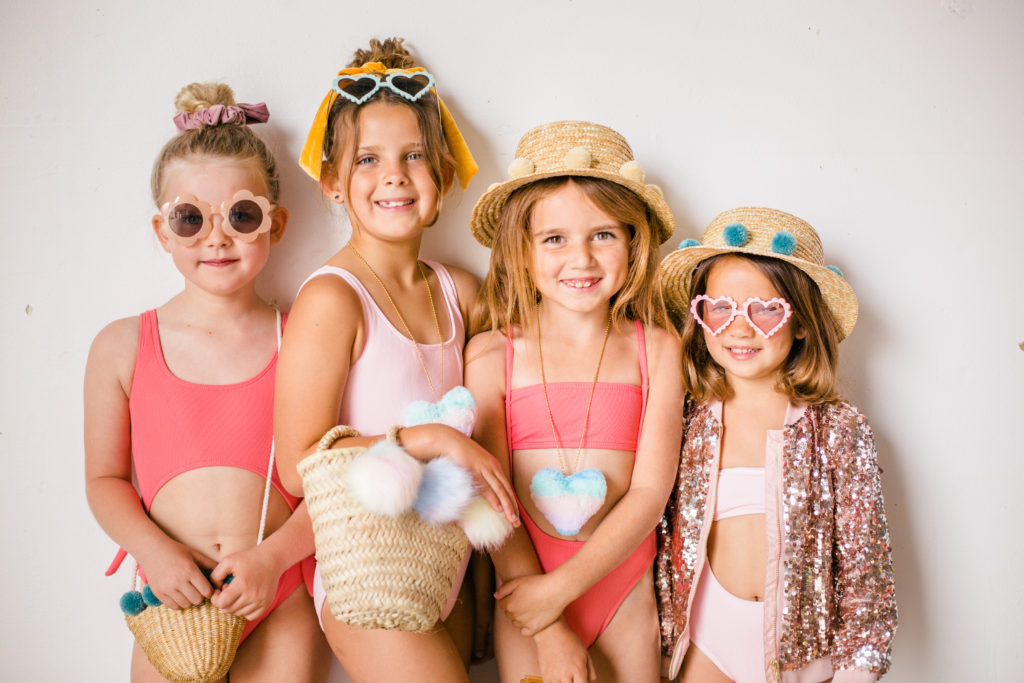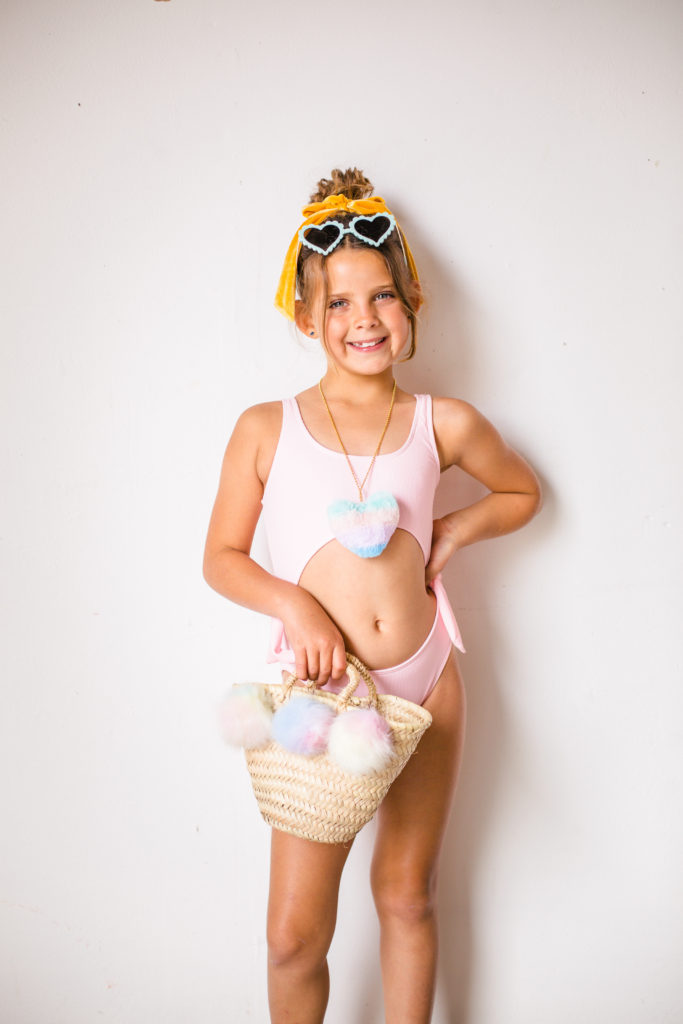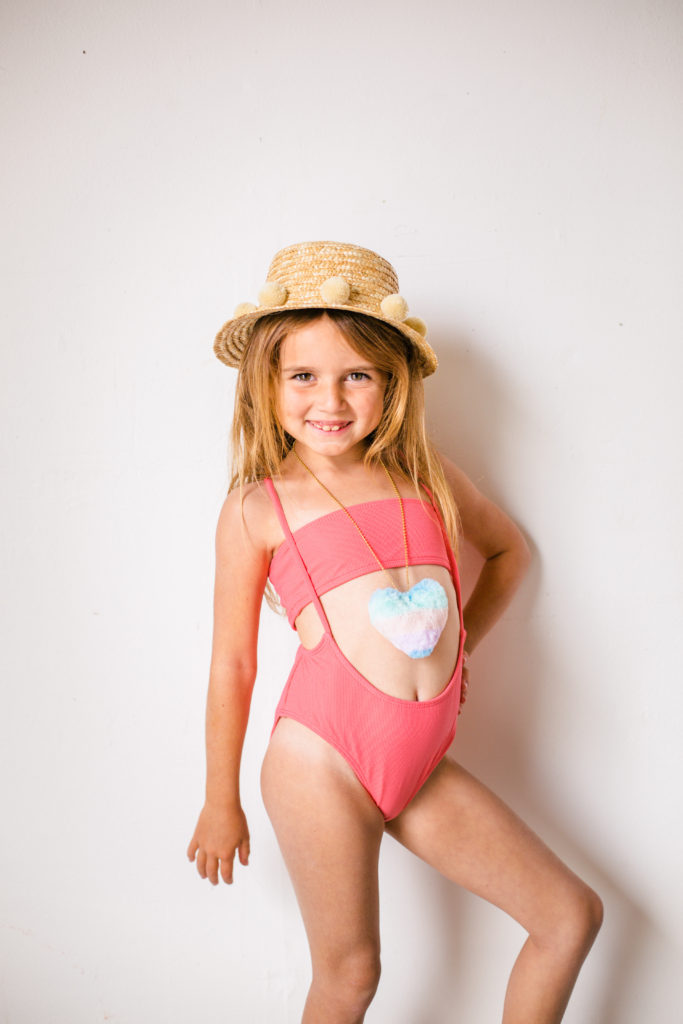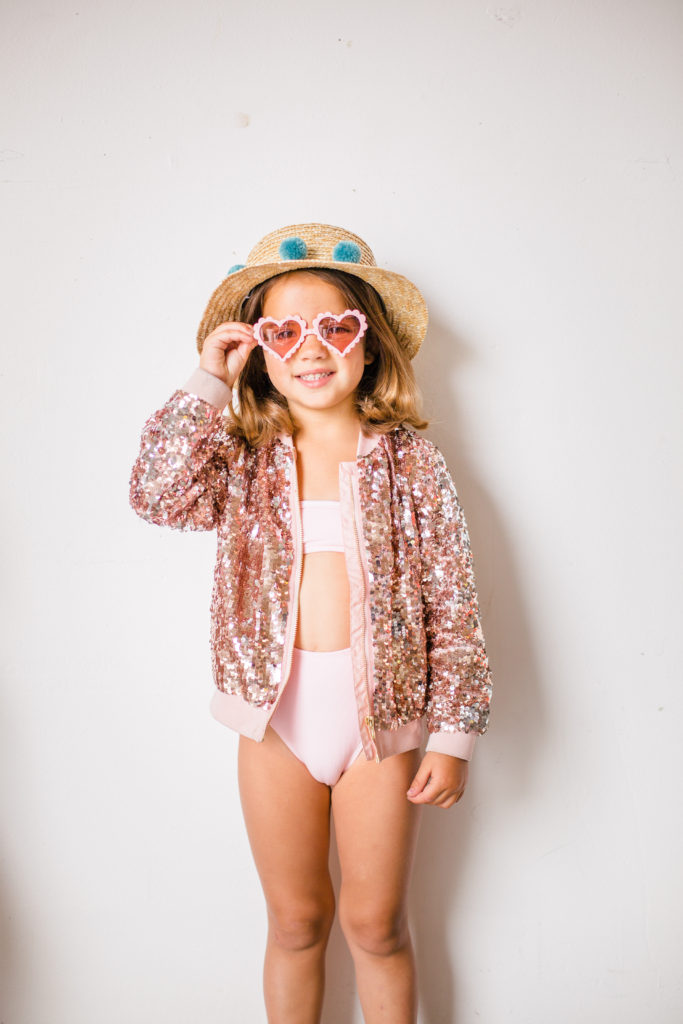 Every little party deserves some adorable desserts! And when it's a rainbow party you can get colorful and fun! These sweet treats by Frost Your Cookie were the perfect (and tastiest) addition to our party!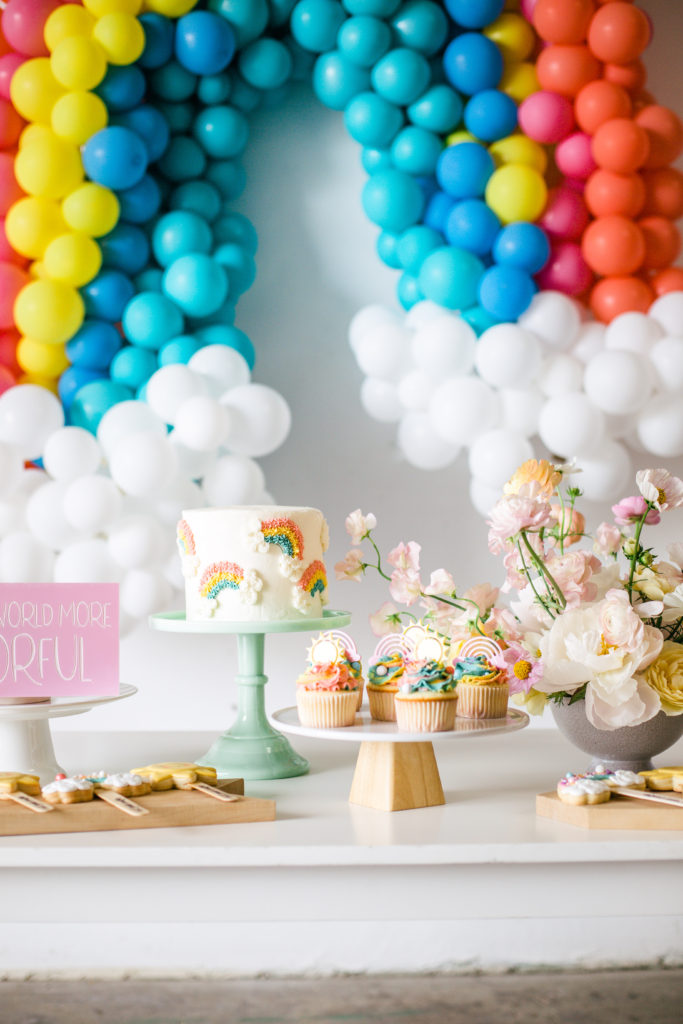 Loving those colorful cupcakes Frost Your Cookie whipped up, topped off by suns and rainbows from Poppy Jack Shop!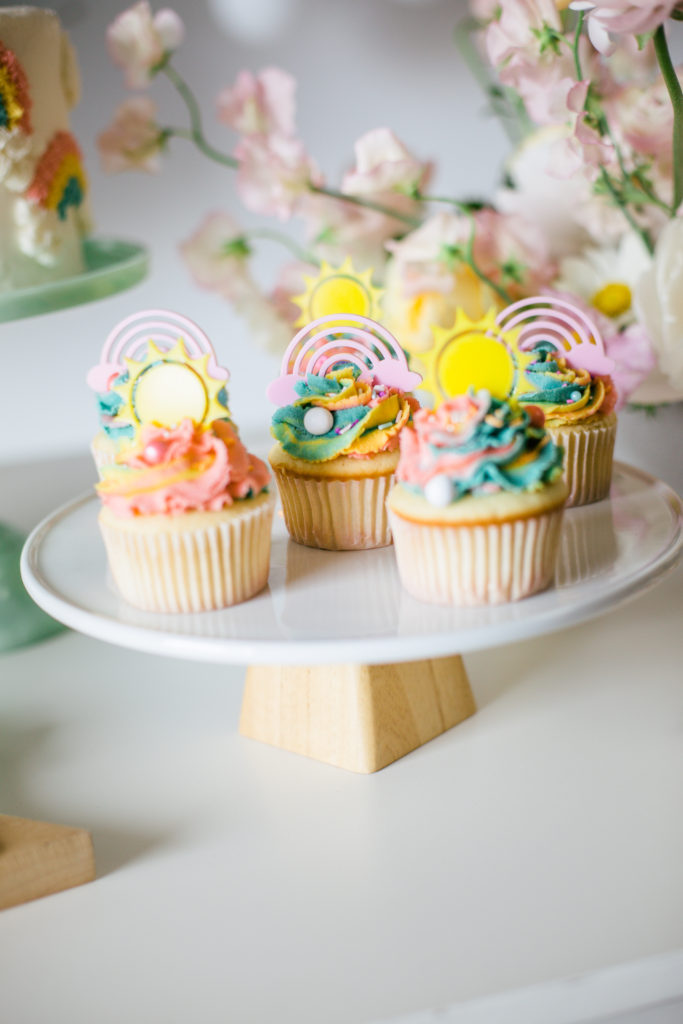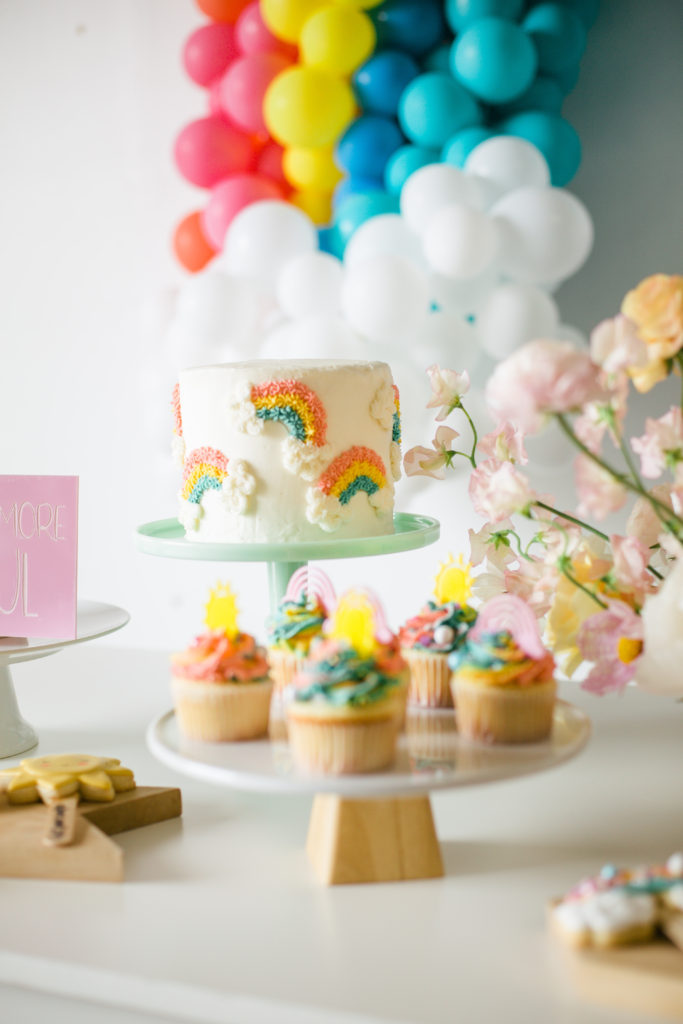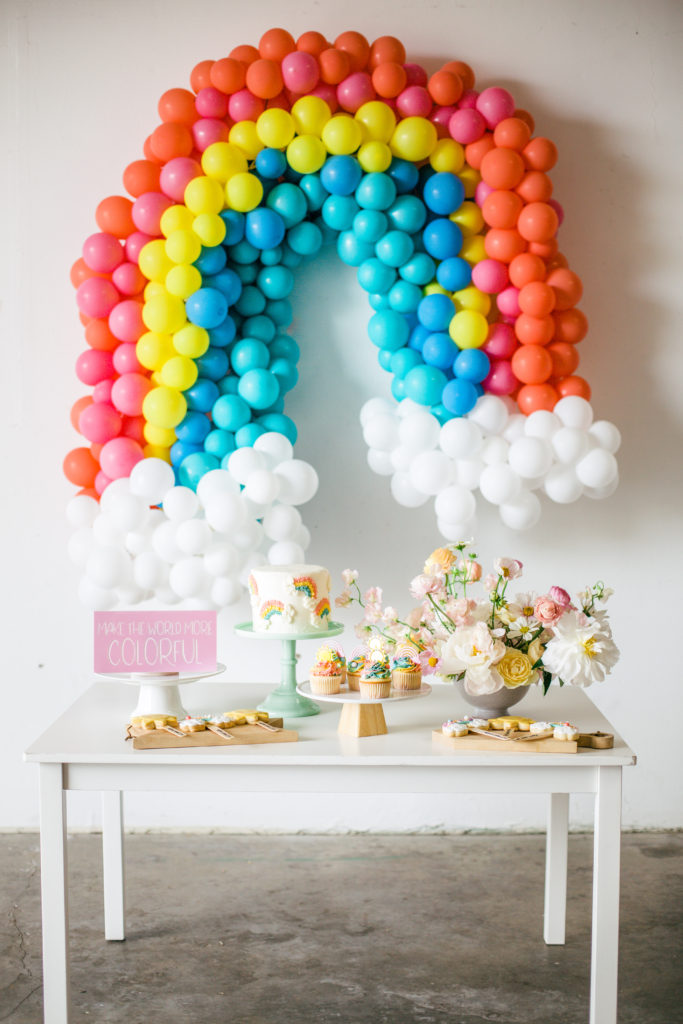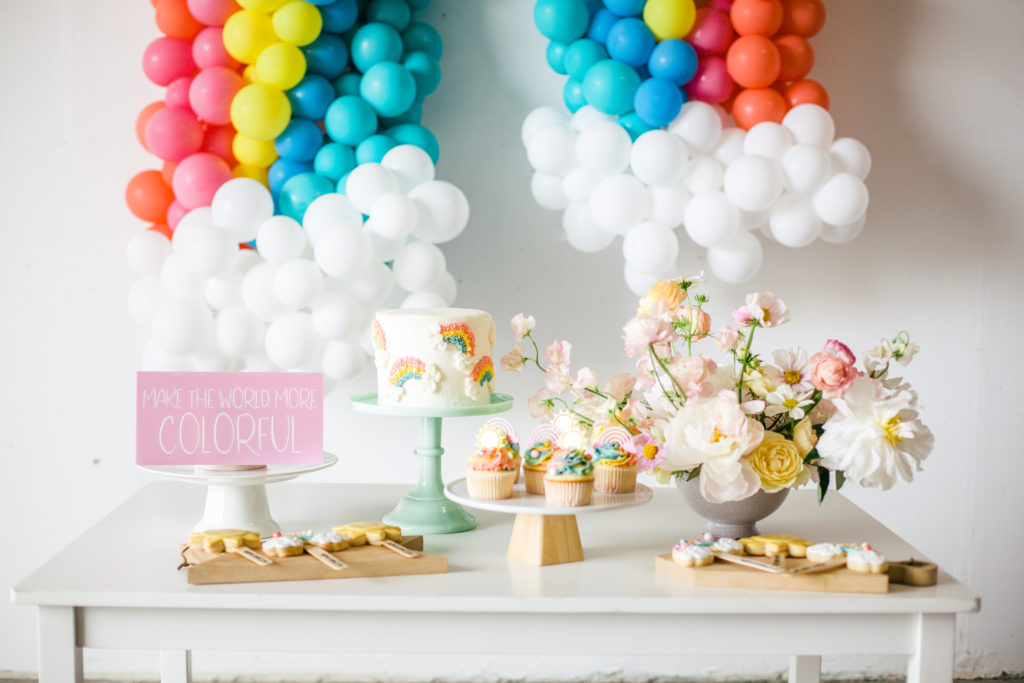 The most adorable cookies! And don't they look so cute added to the cake?! I'm obsessed with everything Frost Your Cookie does!!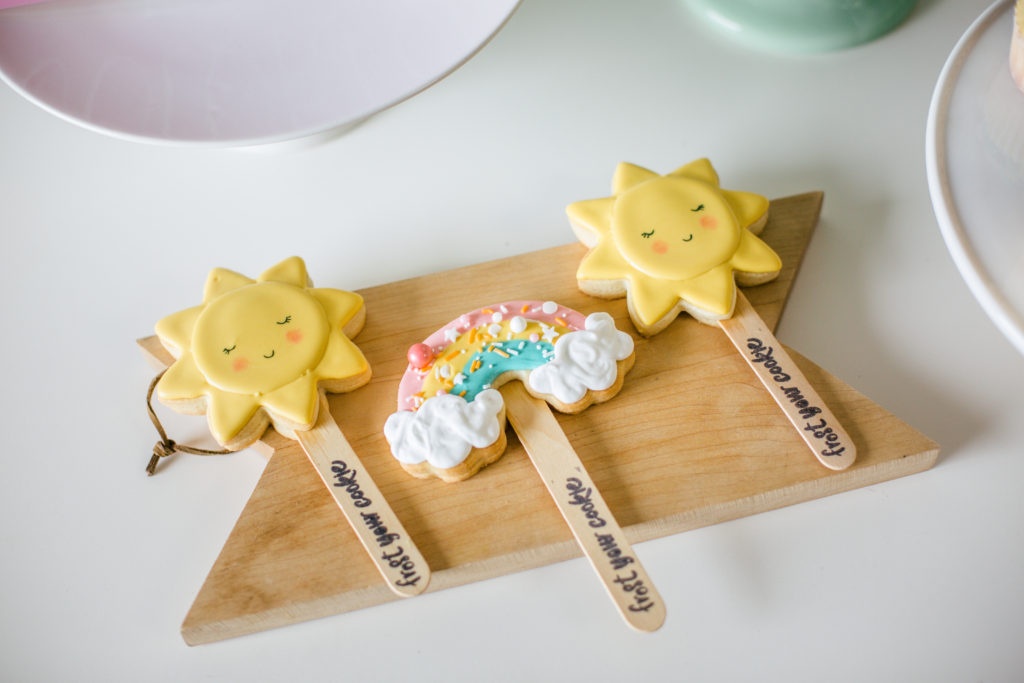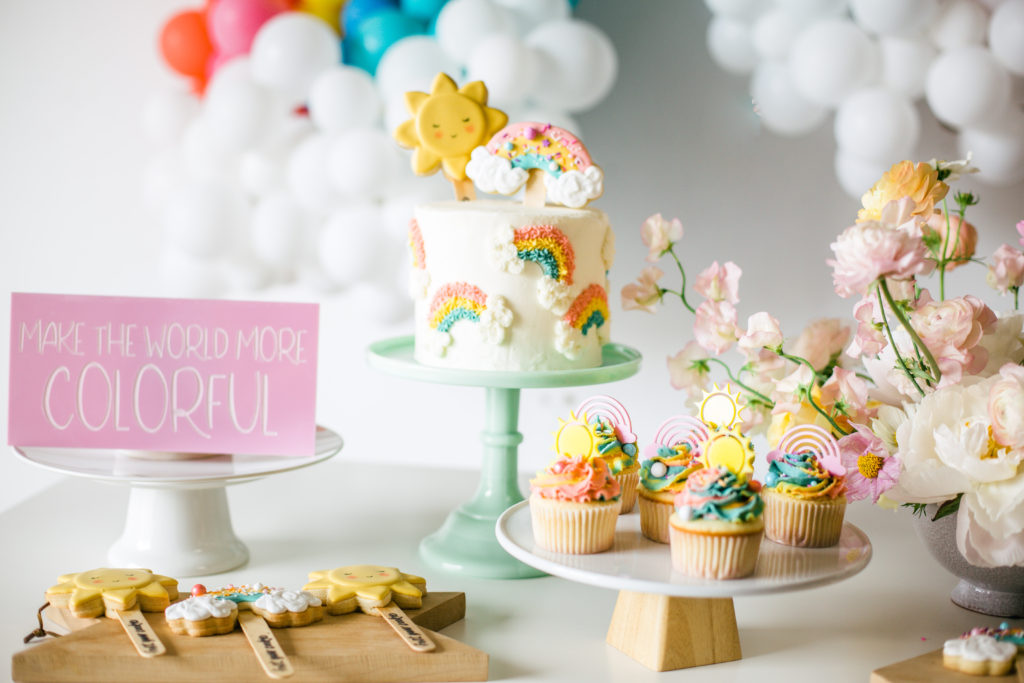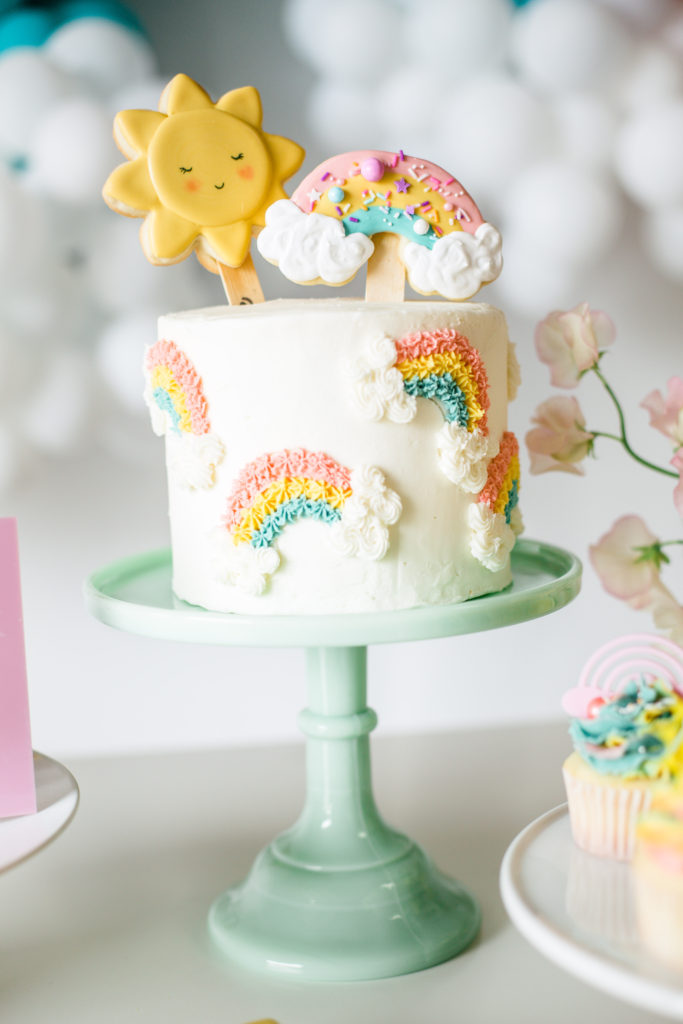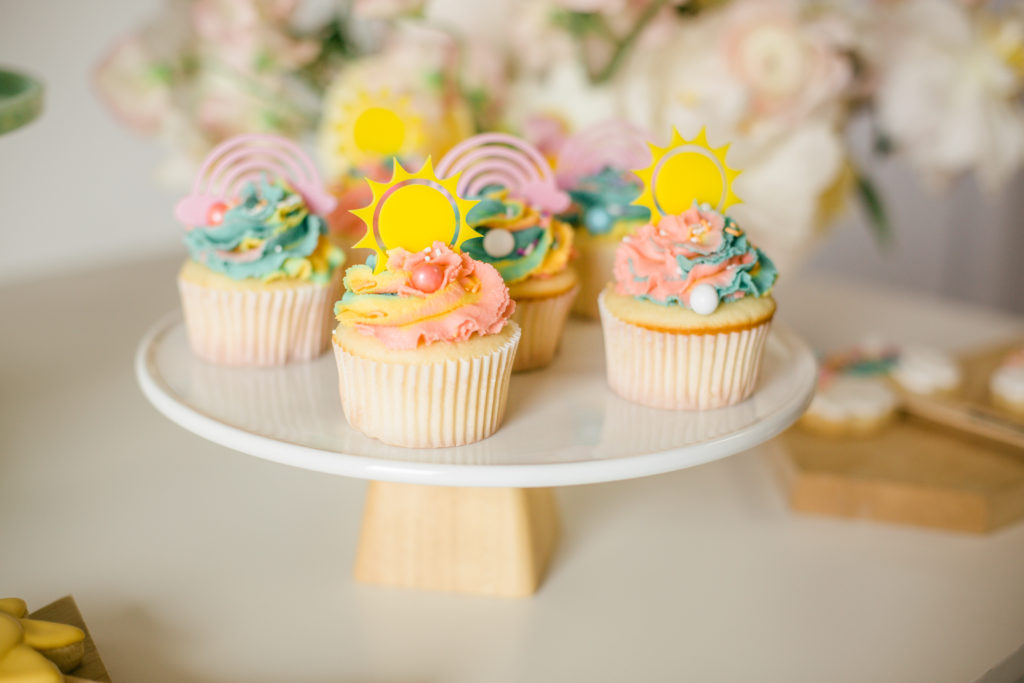 Our little models were all about the desserts as well! It was a dream for each of them!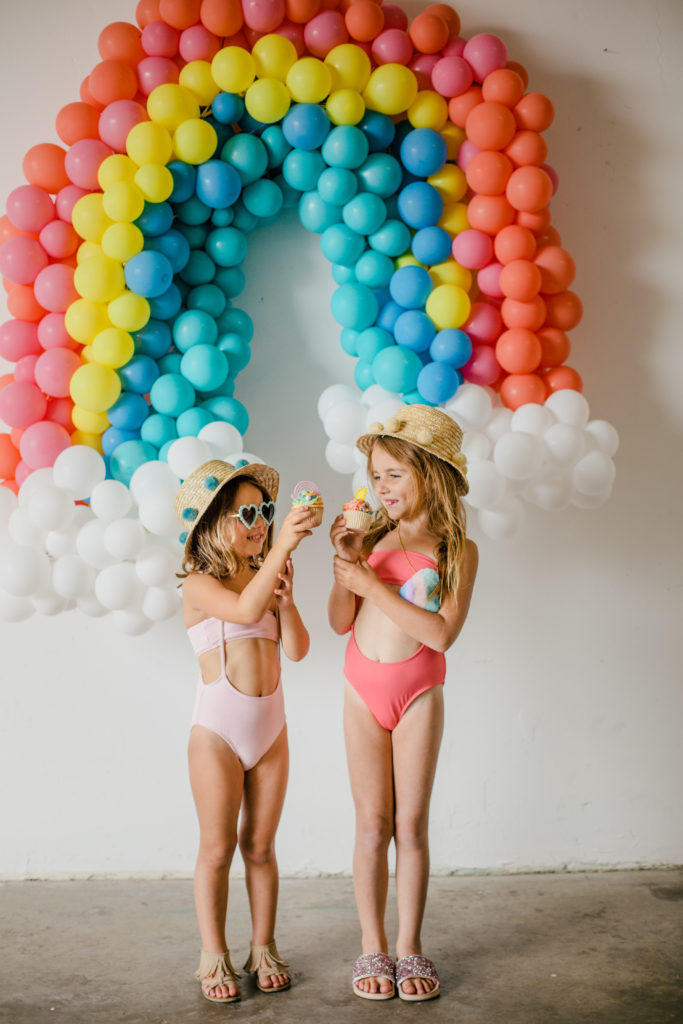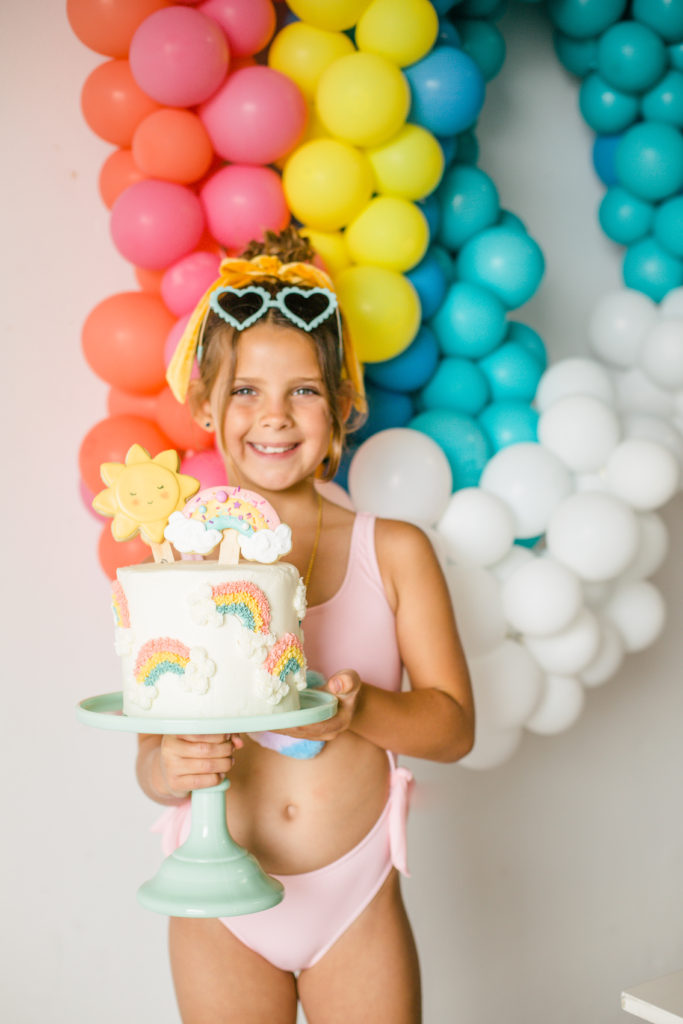 They also took some time to chill on their Pottery Barn Kids towels! I have them all rounded up at the end of the post so you can shop. I stock up on a few every year because they have the cutest prints and they are such great quality!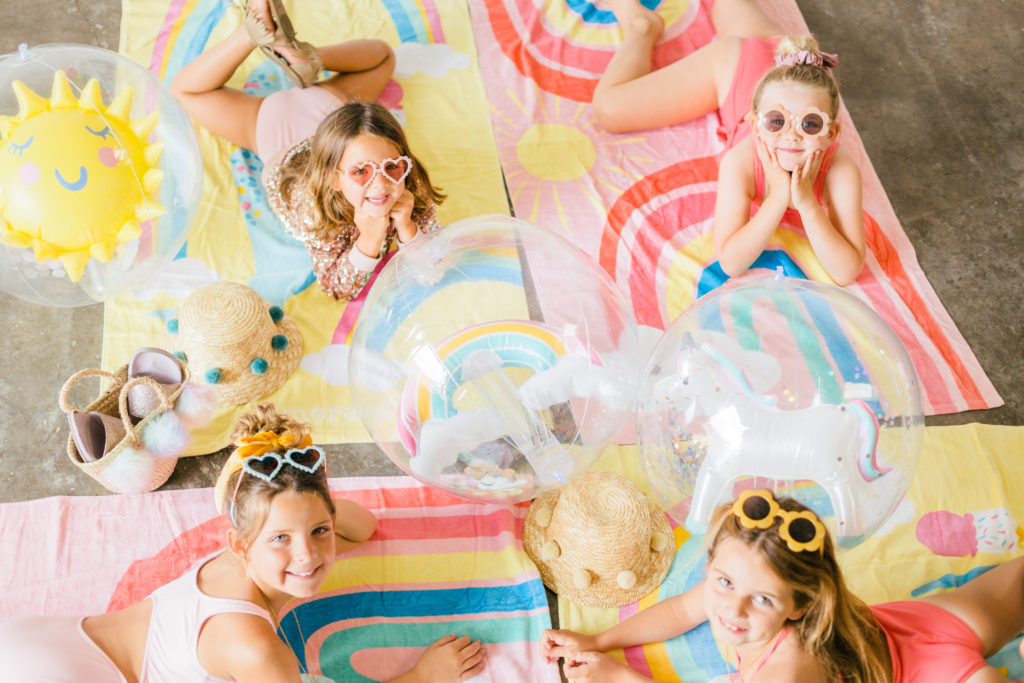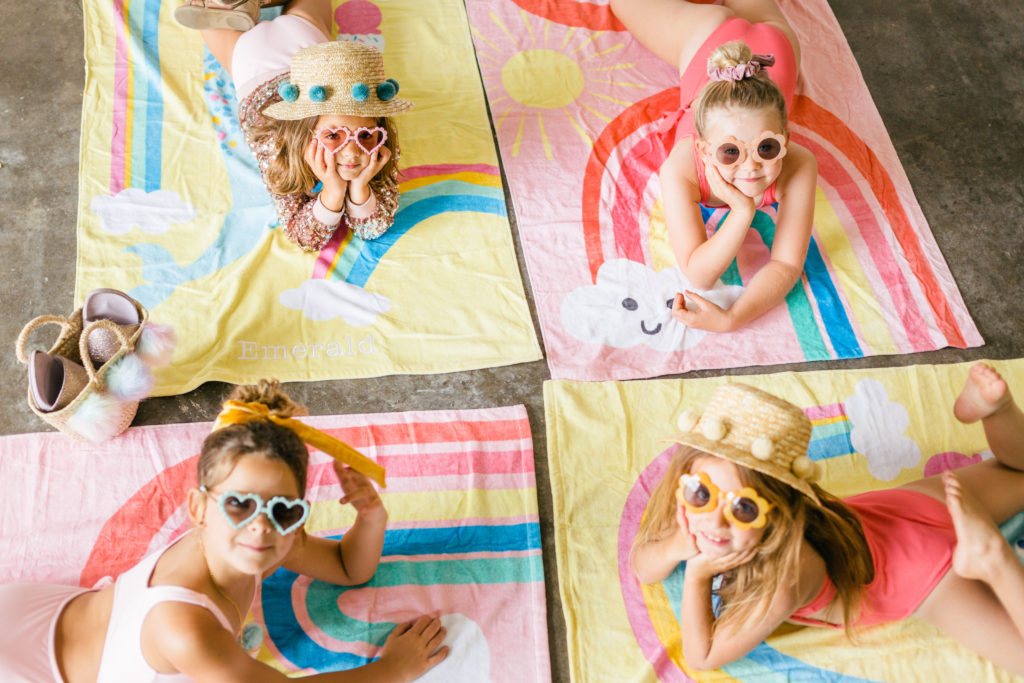 I think their hooded towels are my favorite!!!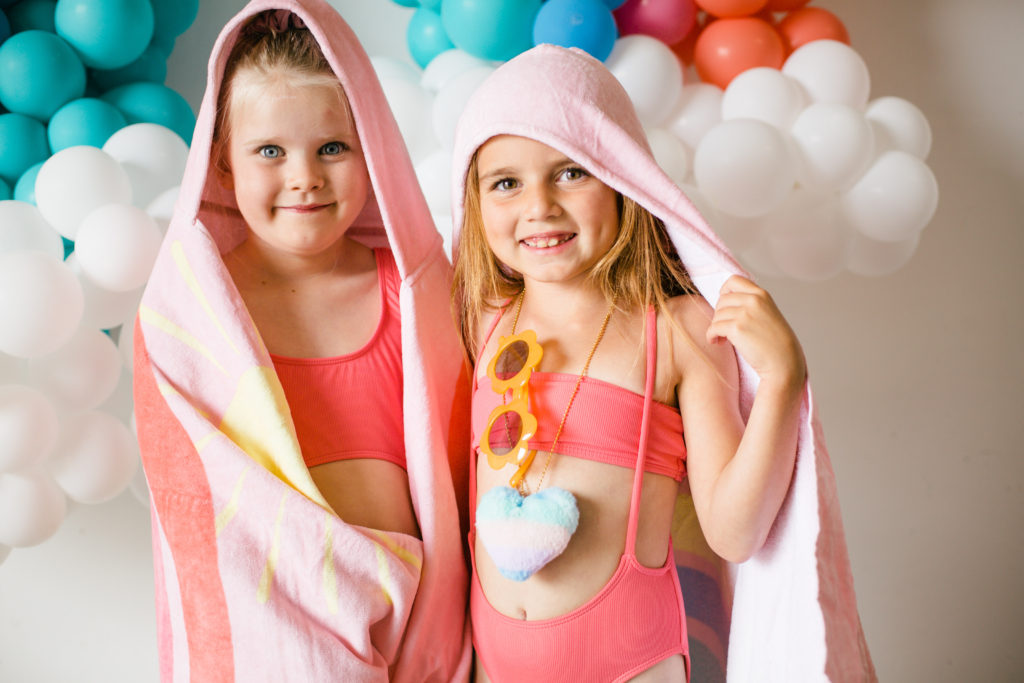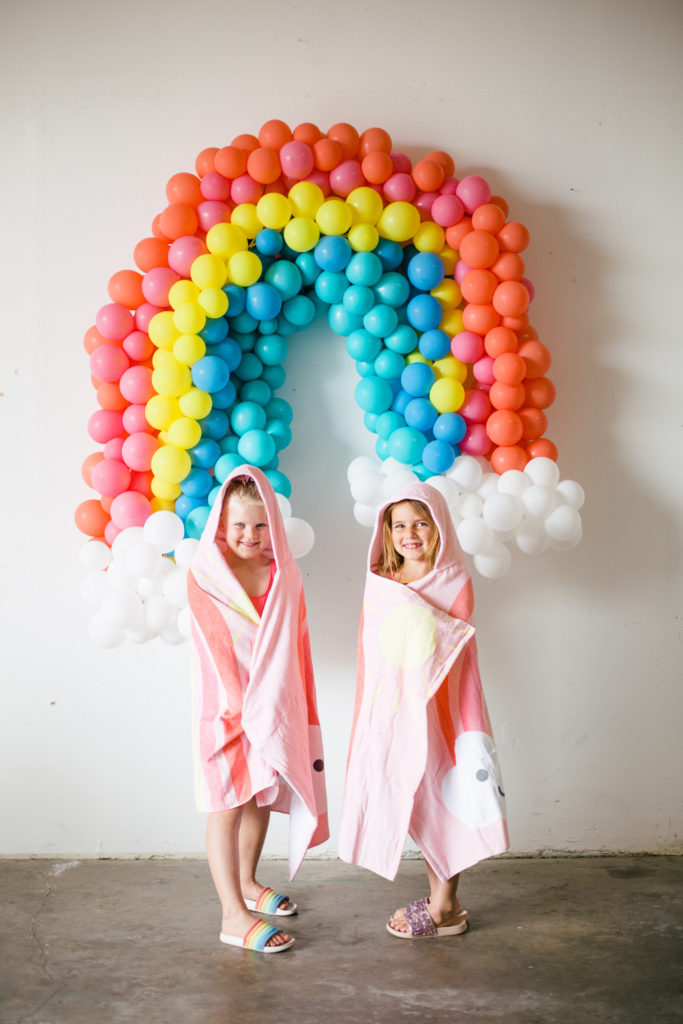 Love the way these two sisters are looking at each other!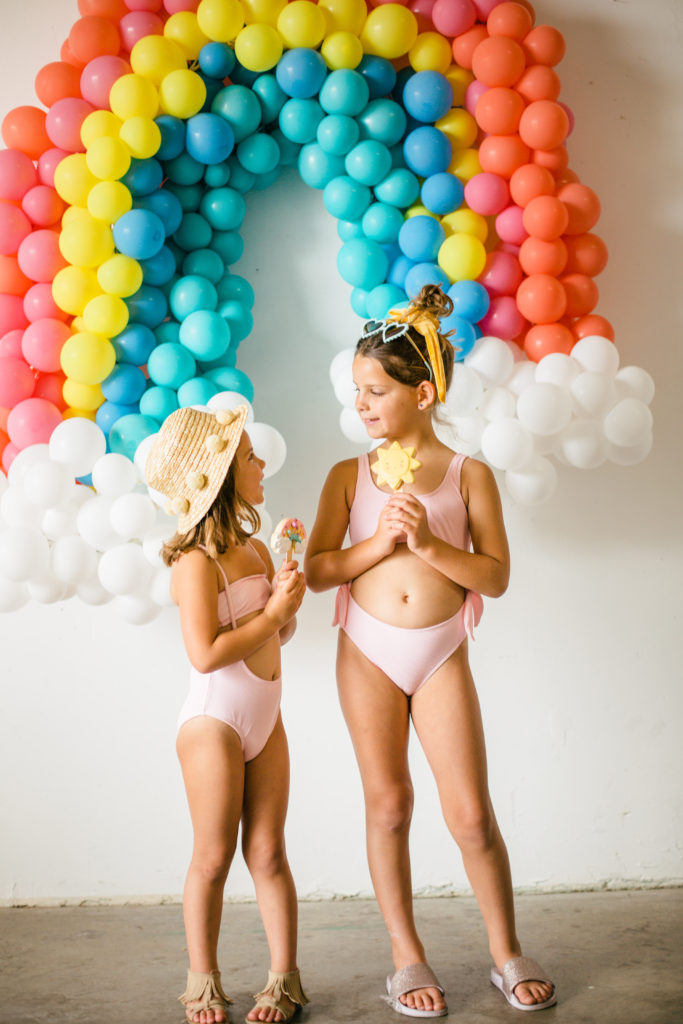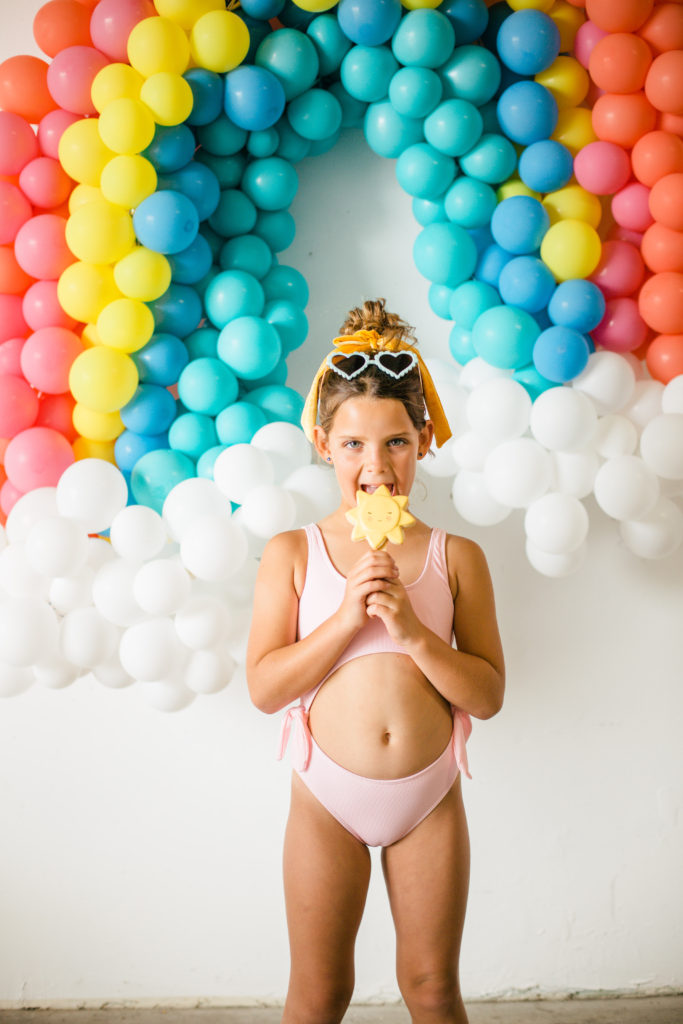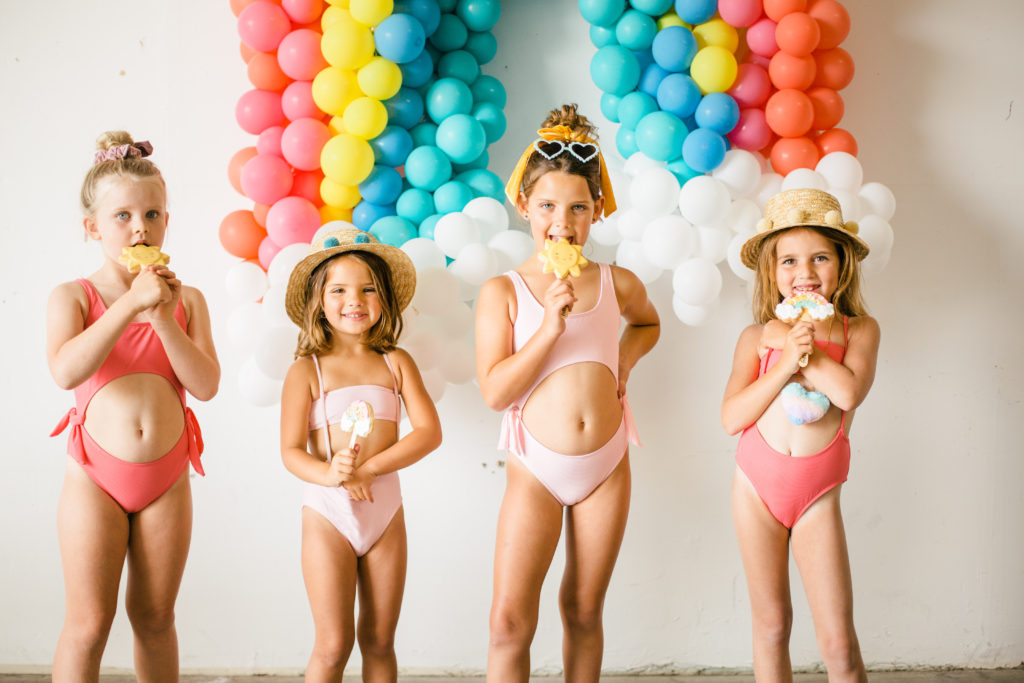 Of course, we had to have some fun with the beach balls!!!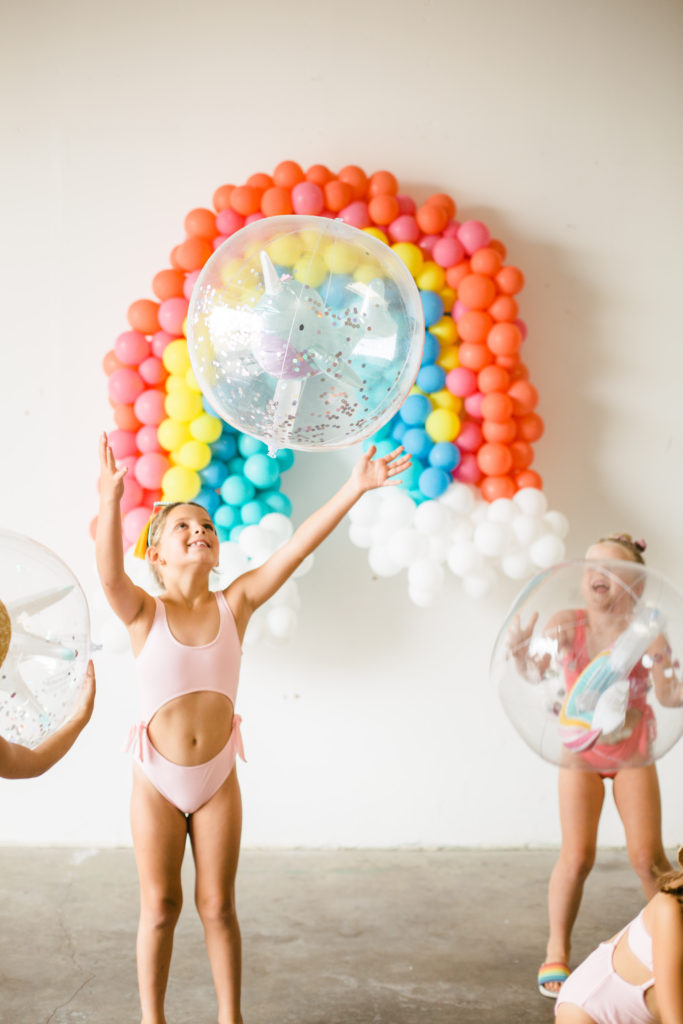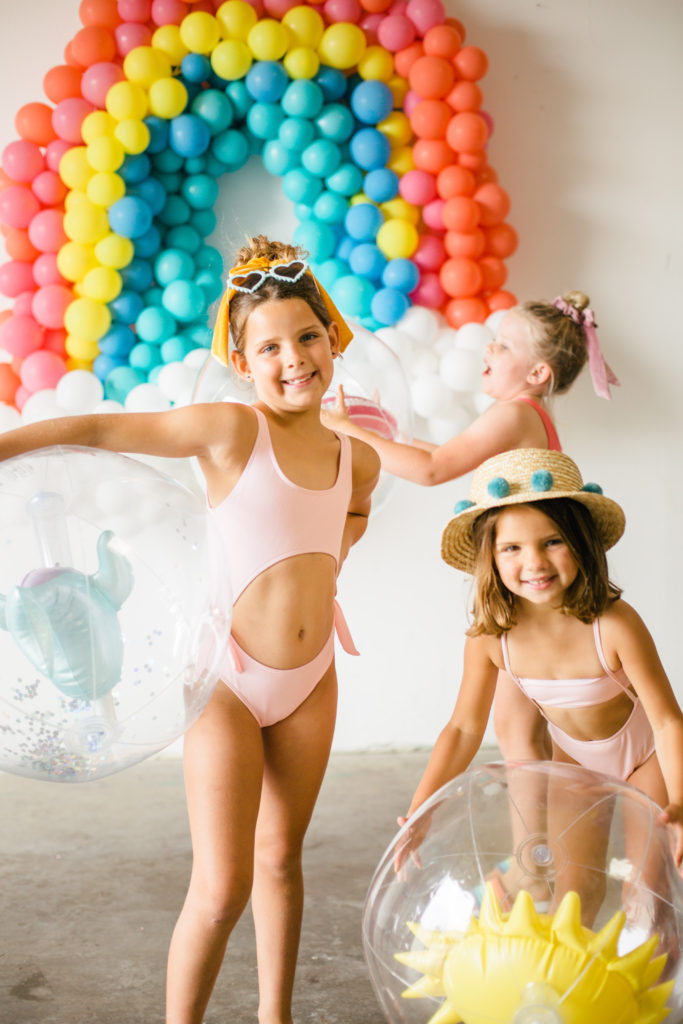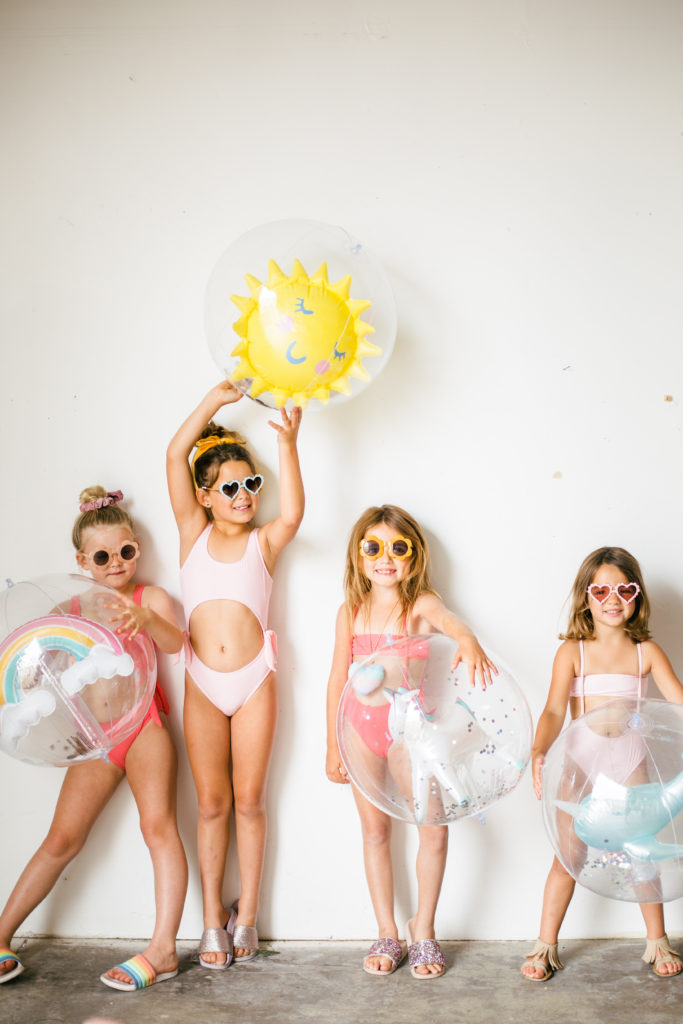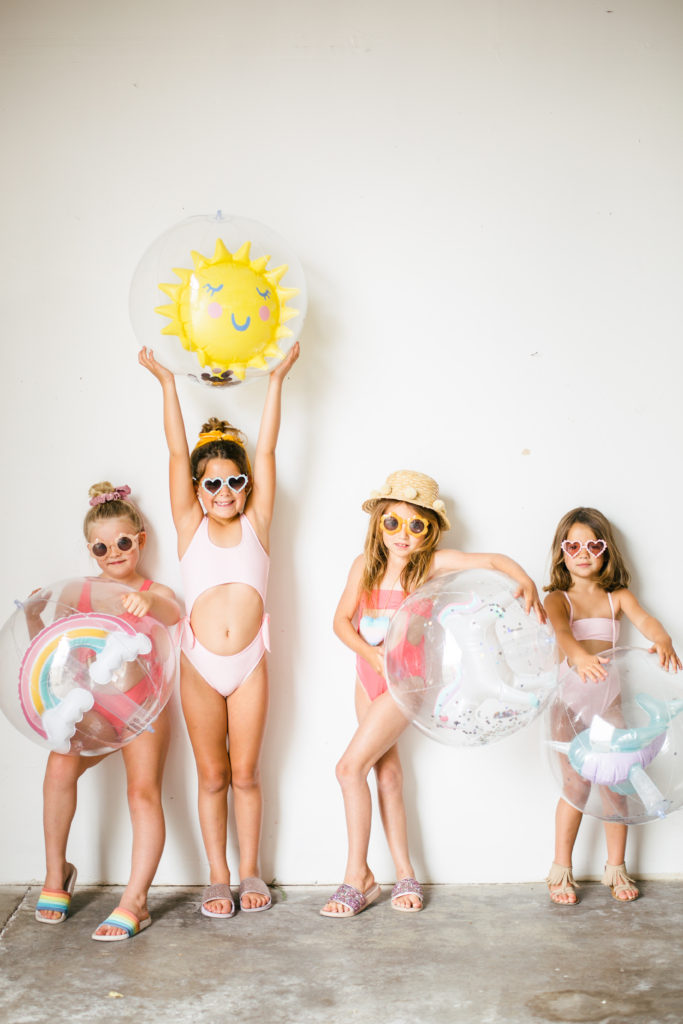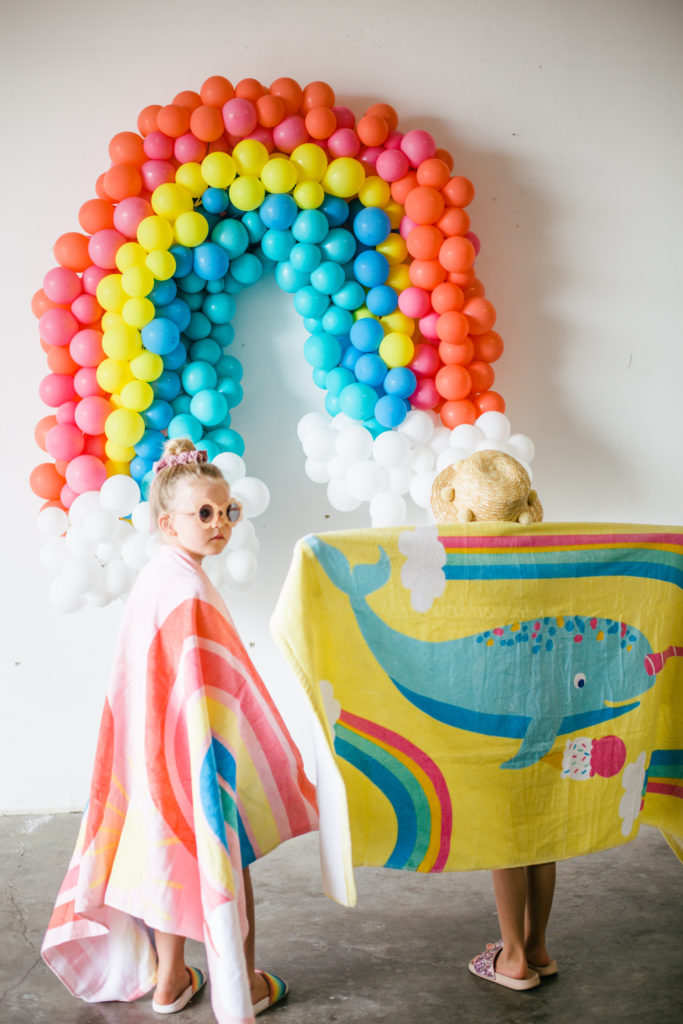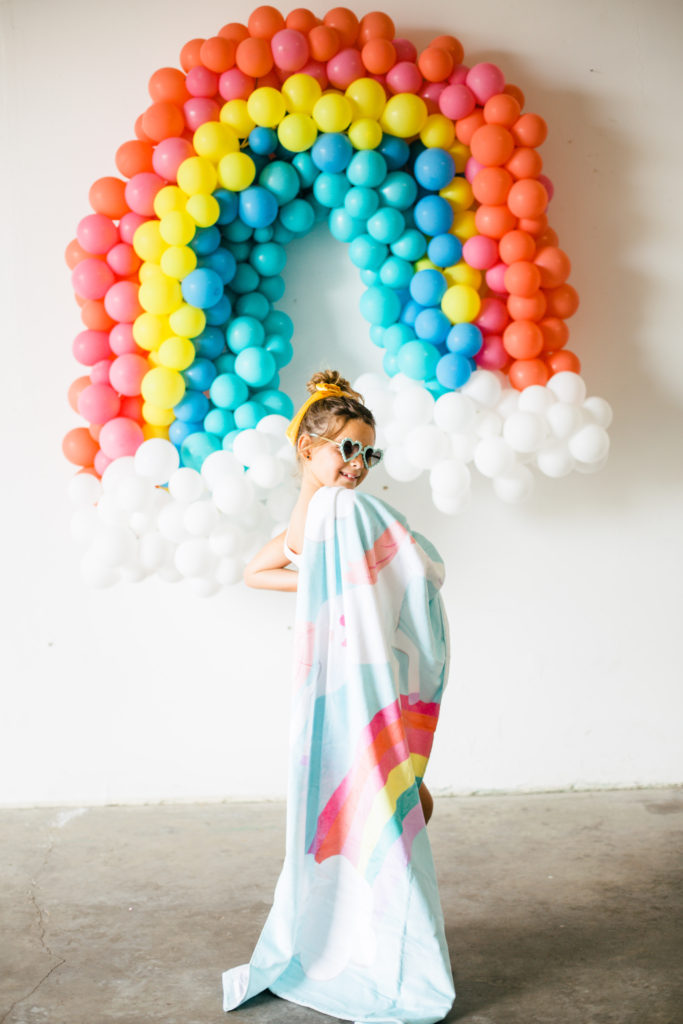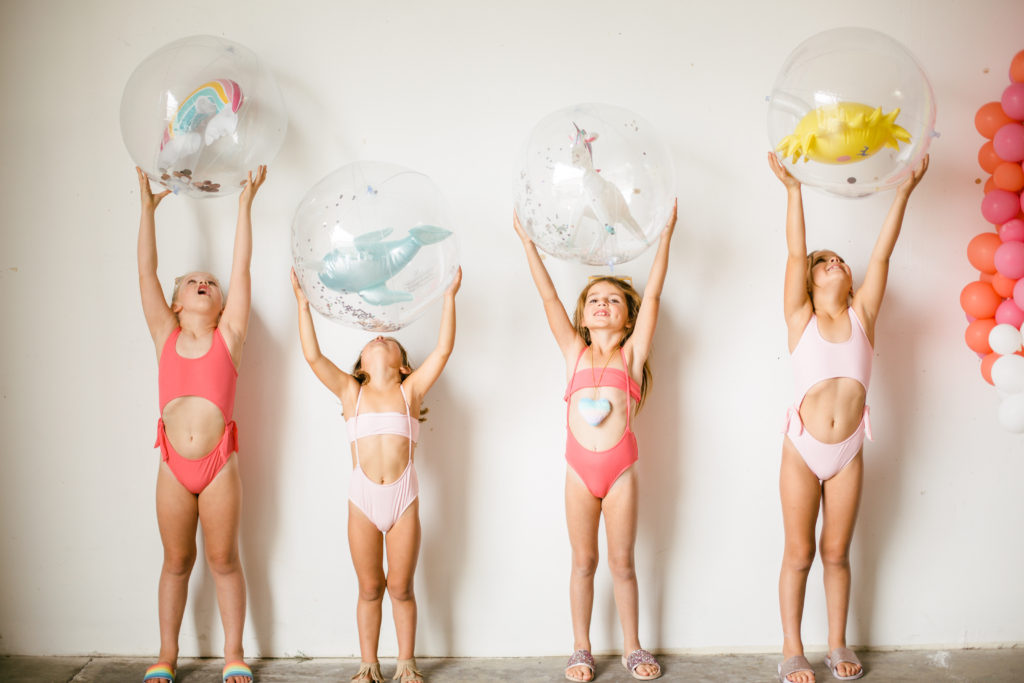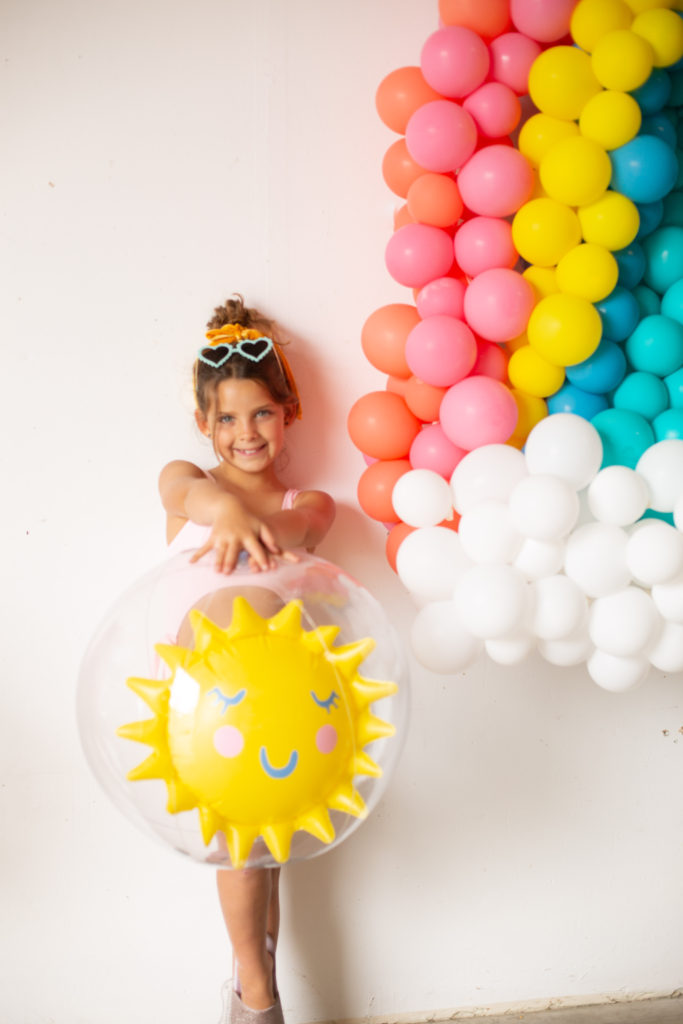 As I said, The Daydream Republic has THE best accessories! Check out these little ladies showing them off below!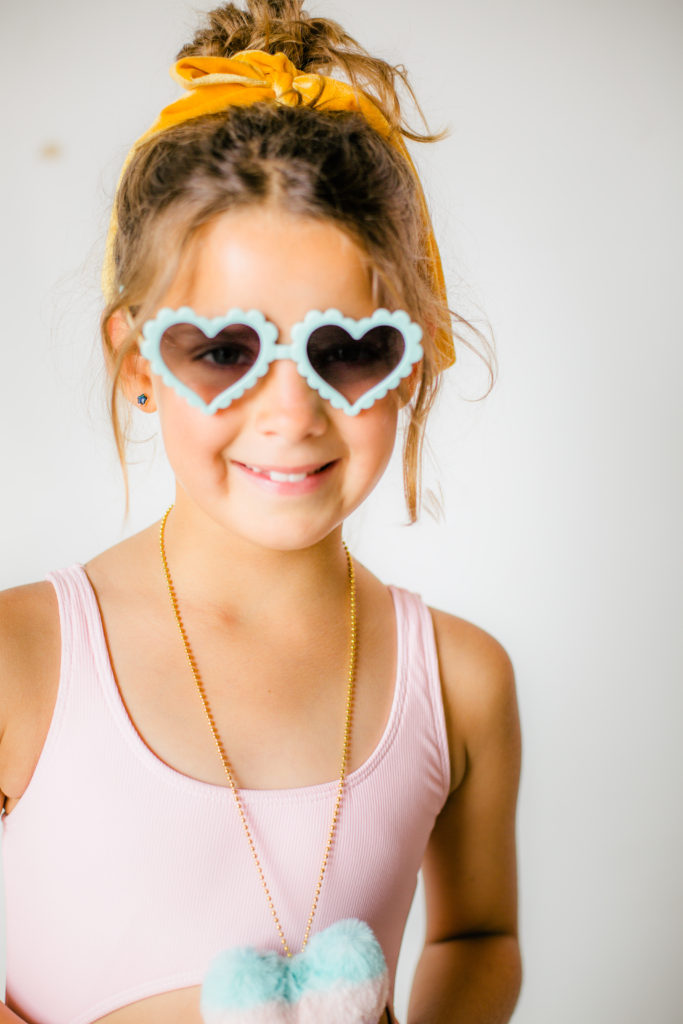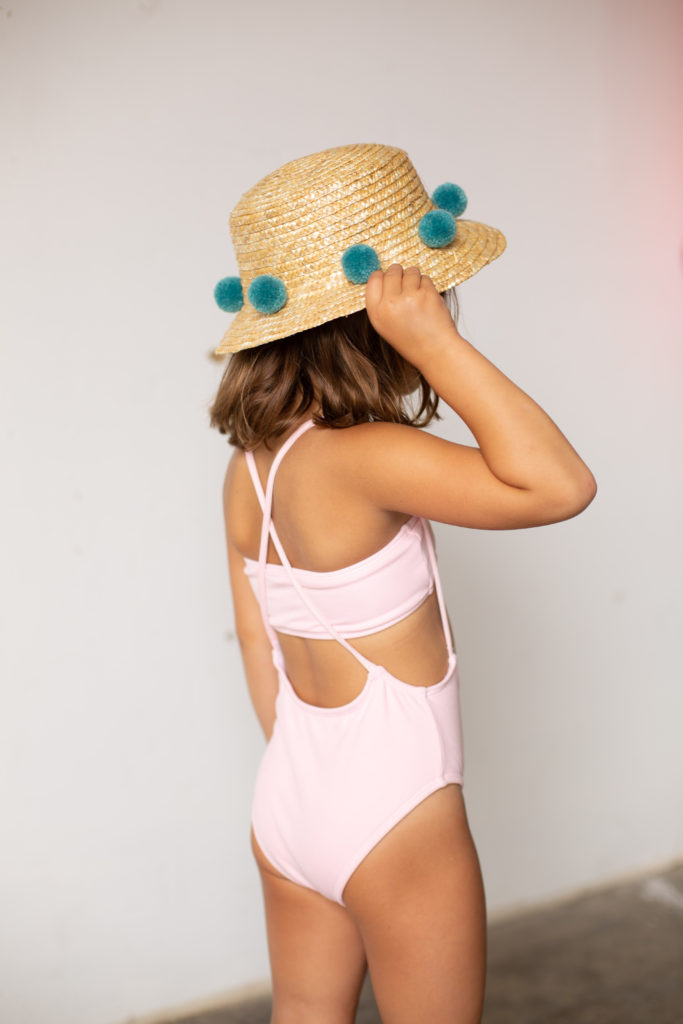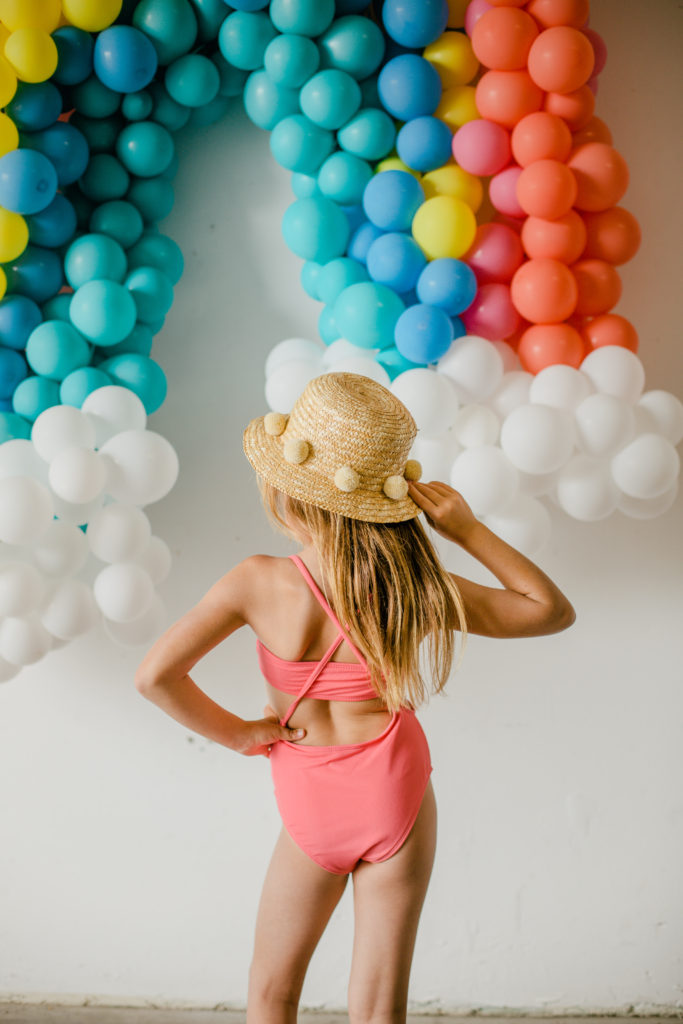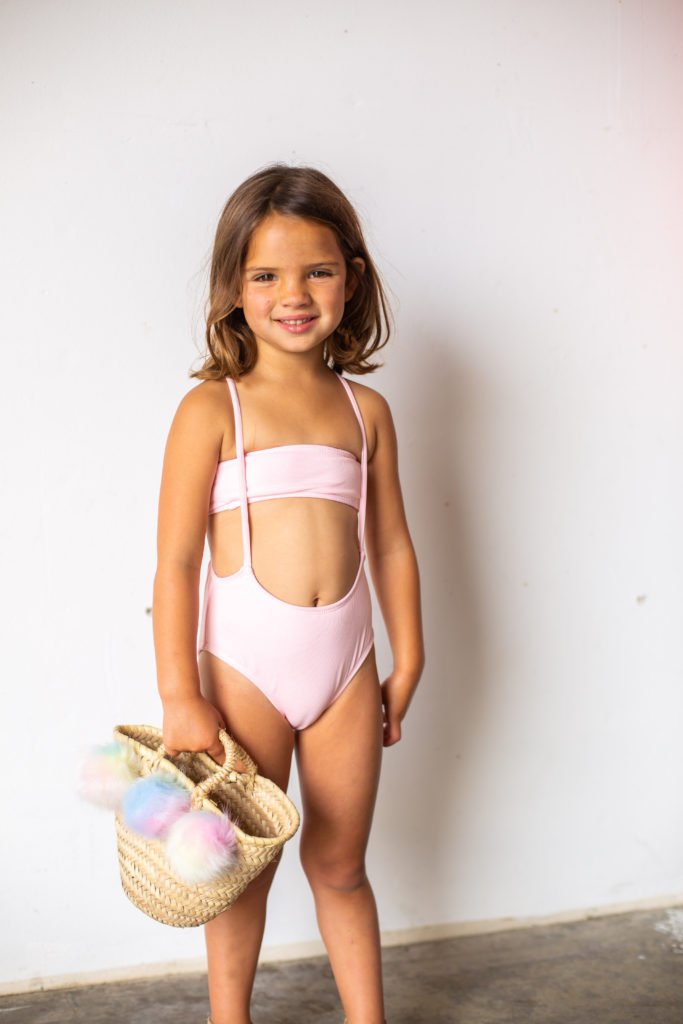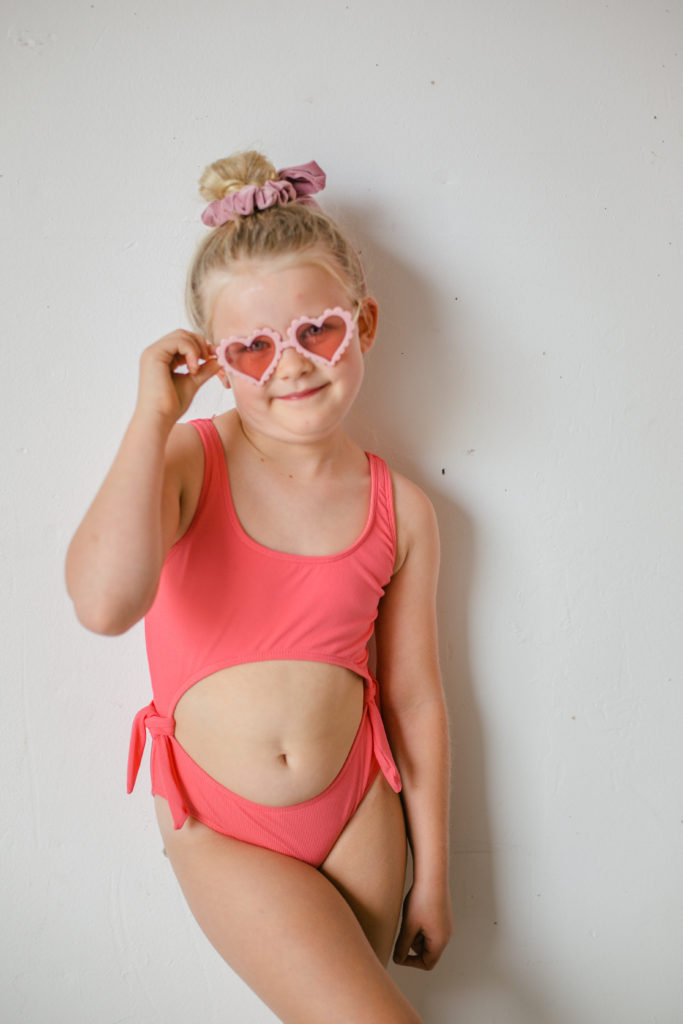 And that's how you have fun, my friends!!! All the colorful rainbows make for a pretty party I'd say!!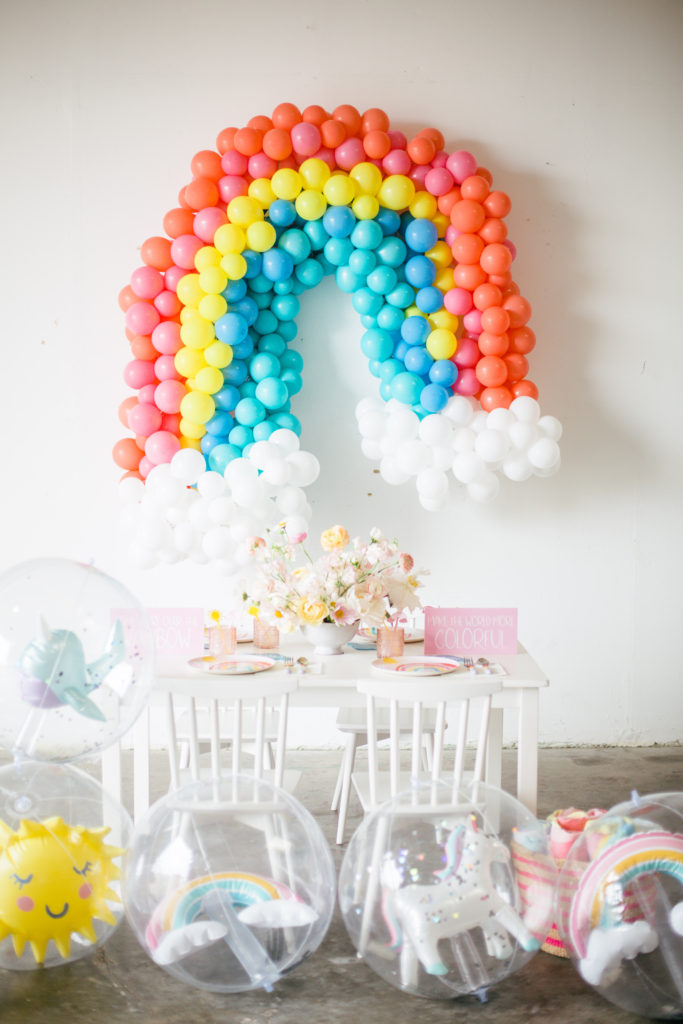 You can shop this party below!!! Add some color to your kiddos days this summer, you won't regret it!

xx
Jacquelyn