With all this El Nino talk in So Cal, we are getting prepped for the wet weather over here and we can't forget about the littles.  Along with us they love the rain, especially since it doesn't come very often over here.  Every time it rains, we put all the gear on and prepare to splash our way up and down the street.  At the very least, you've gotta get the jacket, the boots and the umbrella of course.  We rounded up some of our favorite vendors and picked the essentials that we'd love to share with you.
Let's start off with this dude…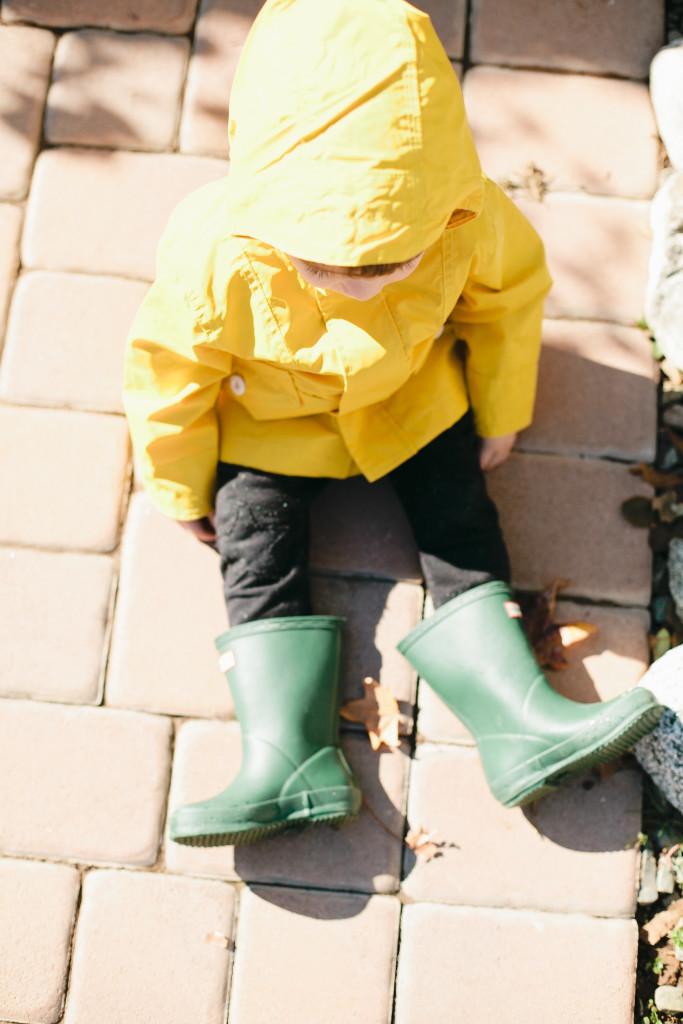 For Court we did the Green Hunter boots, they have some optional cozy socks that fit into them as well for those colder rainy days, but the sun was shinning so we didn't need them.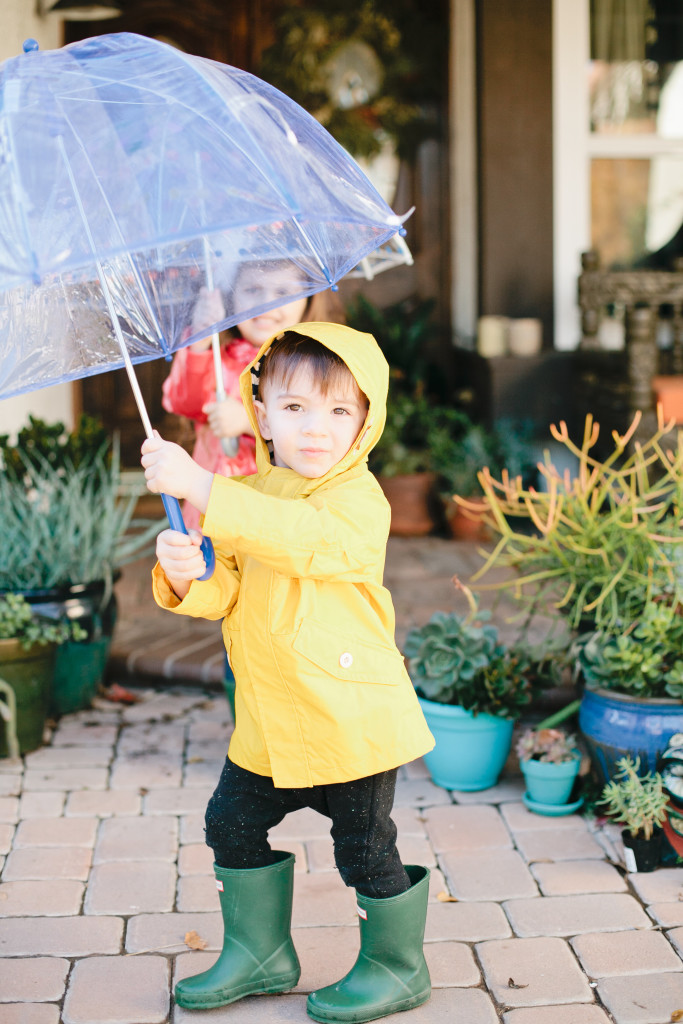 Ummm, he is seriously the best in front of the camera!!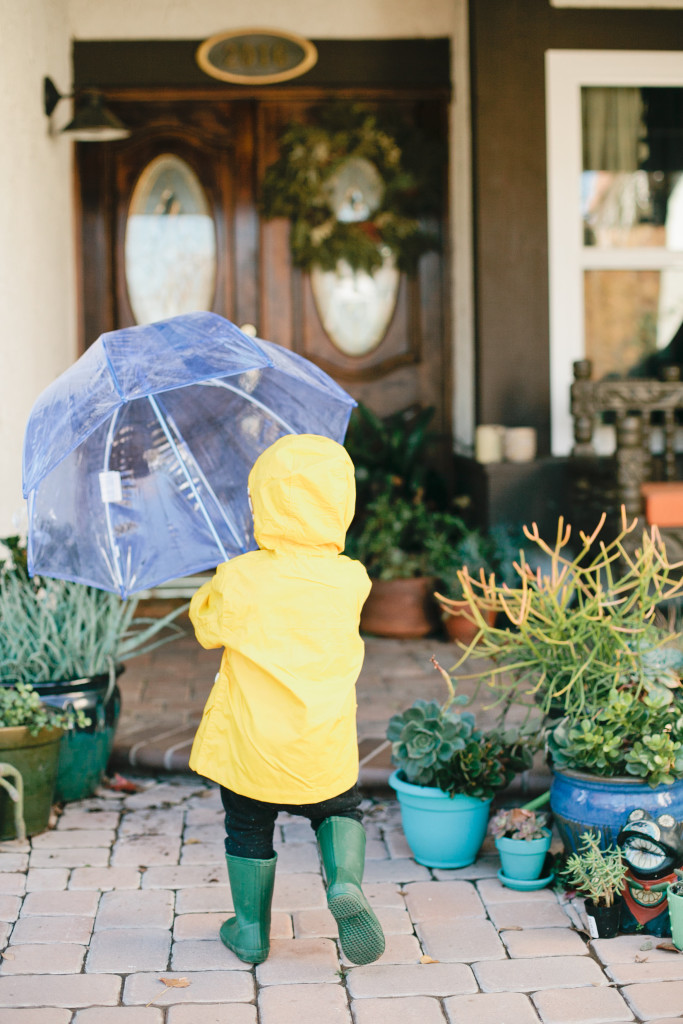 The traditional yellow rain jacket is from the trusty old Baby Gap!  This color is so awesome!!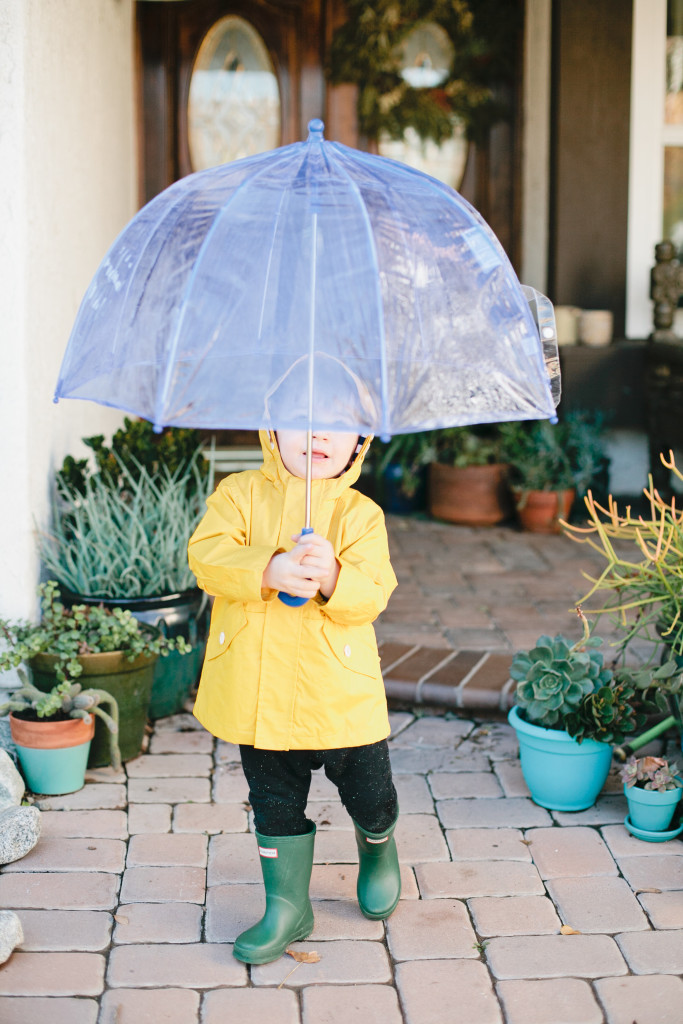 And these bubble umbrellas by Totes are the best for the kiddos.  They surround them perfectly so they don't get wet and they can see right through them, which makes it even more fun to go out and play in the rain.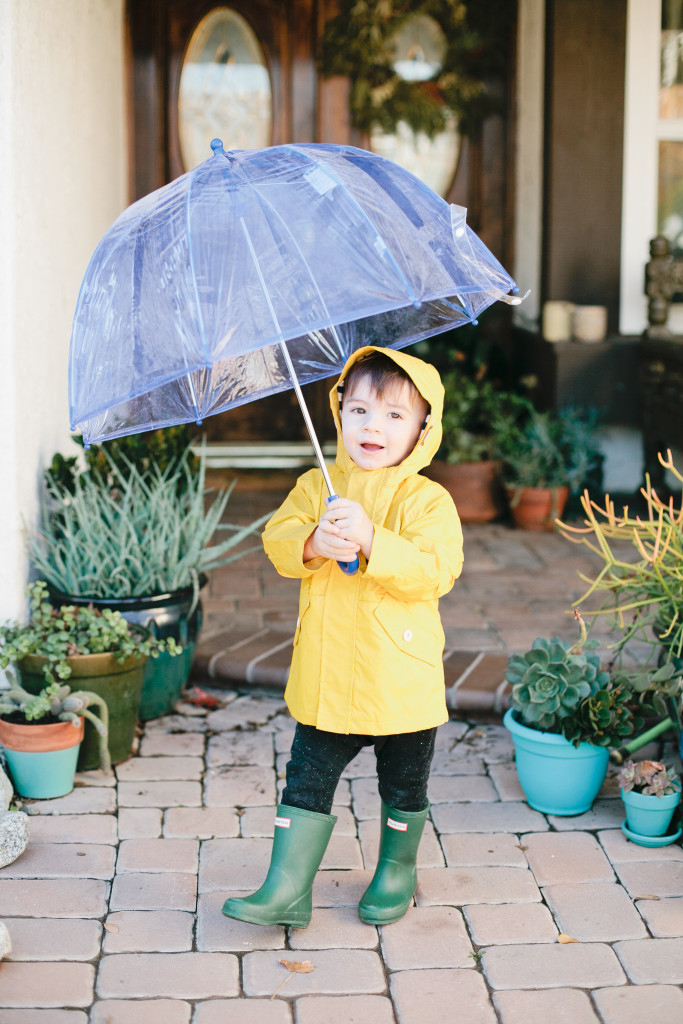 Court traditionally "Singing in the Rain"…
Now onto the girls…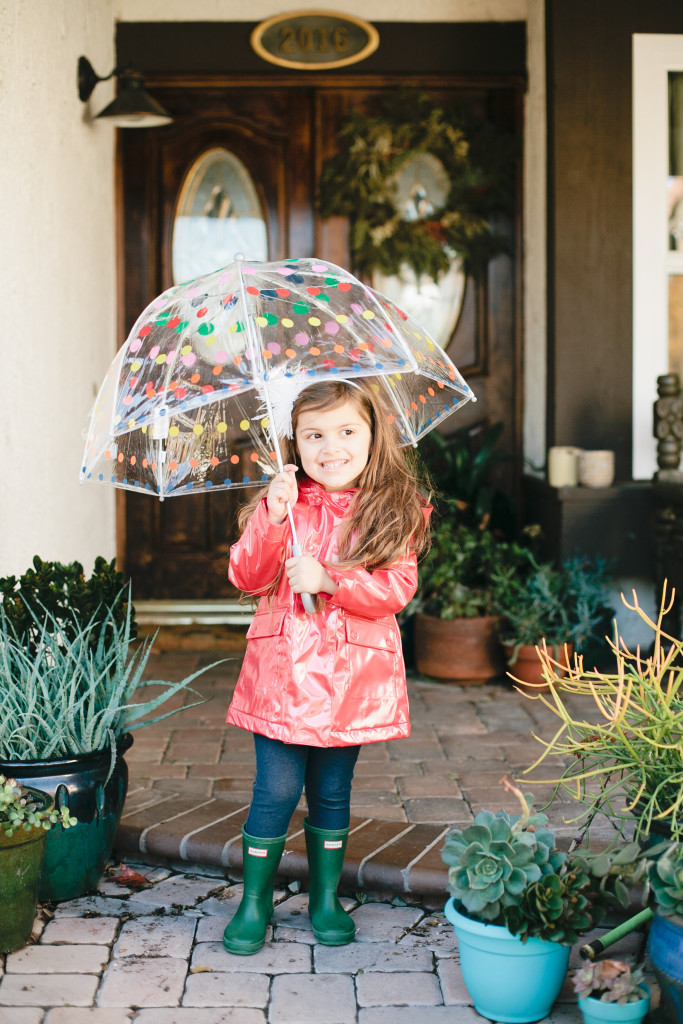 For Edie we did the multi colored polka dot Totes umbrella, which was very fun!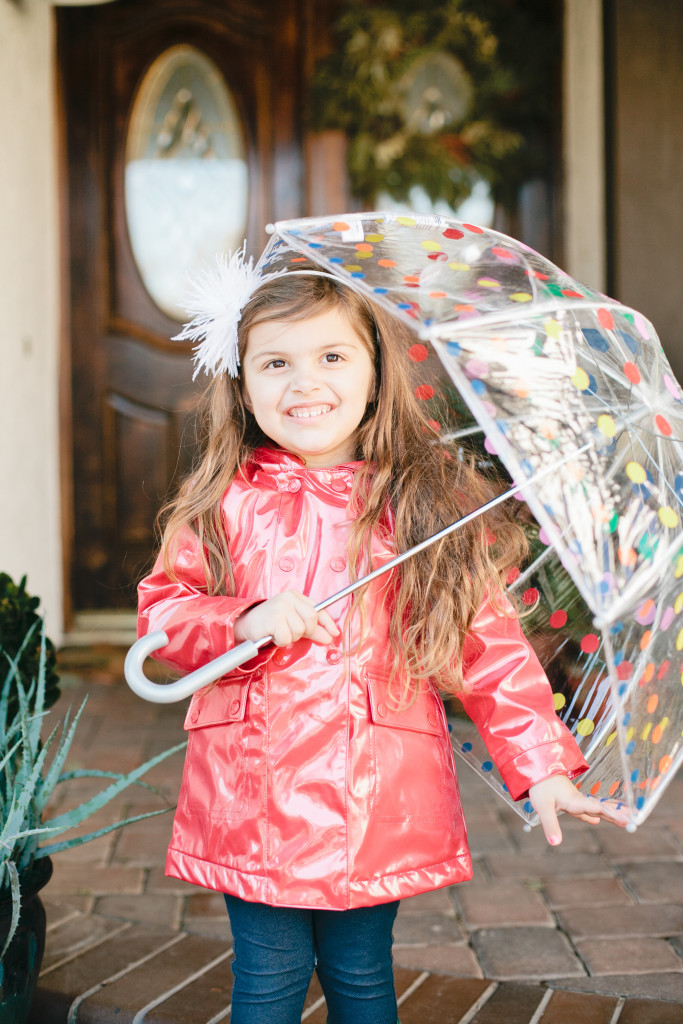 And the shiny red rain coat from Baby Gap.  We love the bright colors for the rain gear!!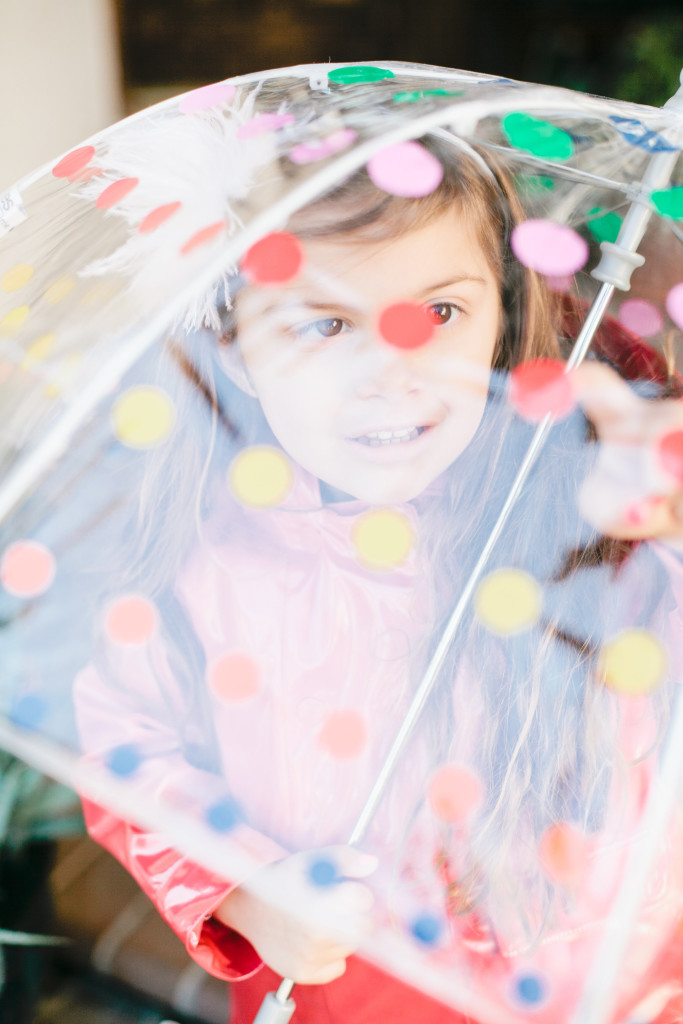 I just love this one with her looking through the umbrella…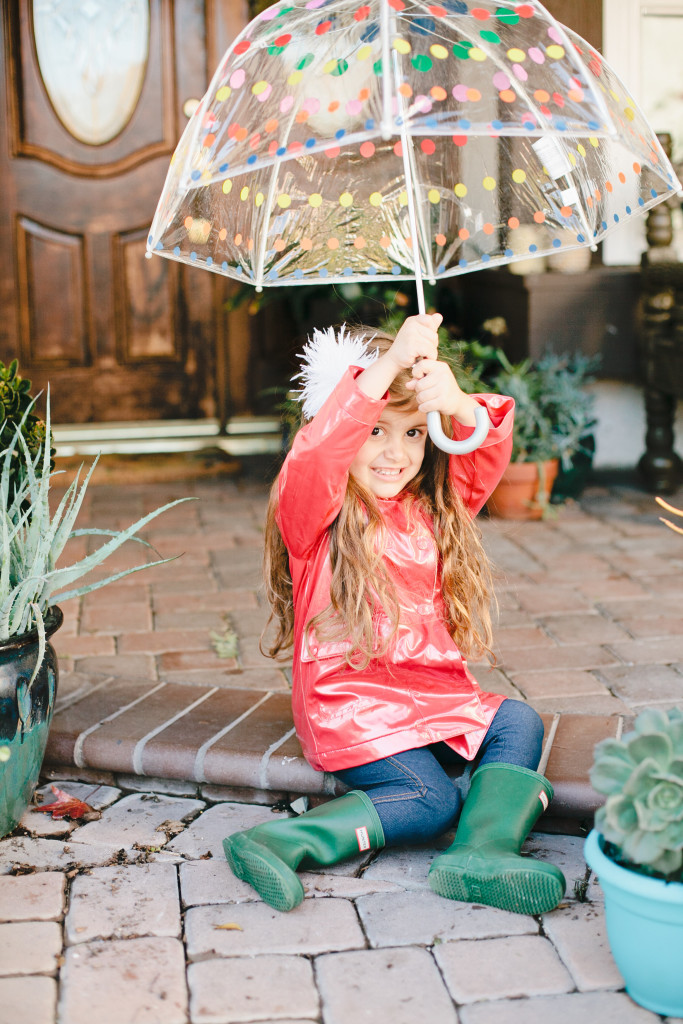 And the same good old Hunter rain boots!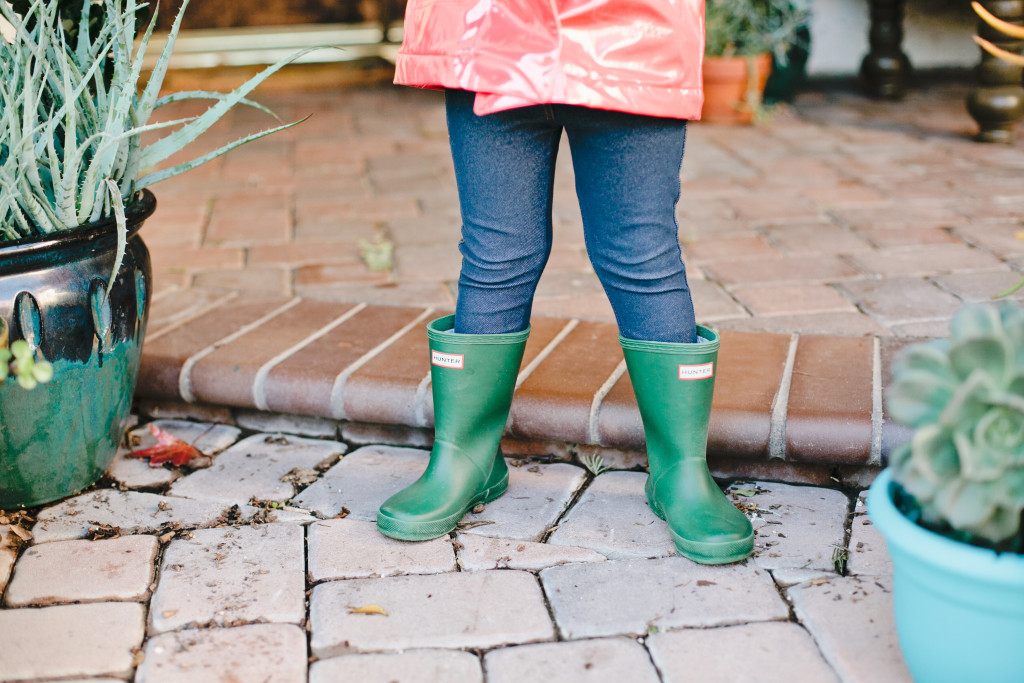 We hope we gave you some good ideas for the wet weather we are anticipating!! Hopefully we can get out of this drought!!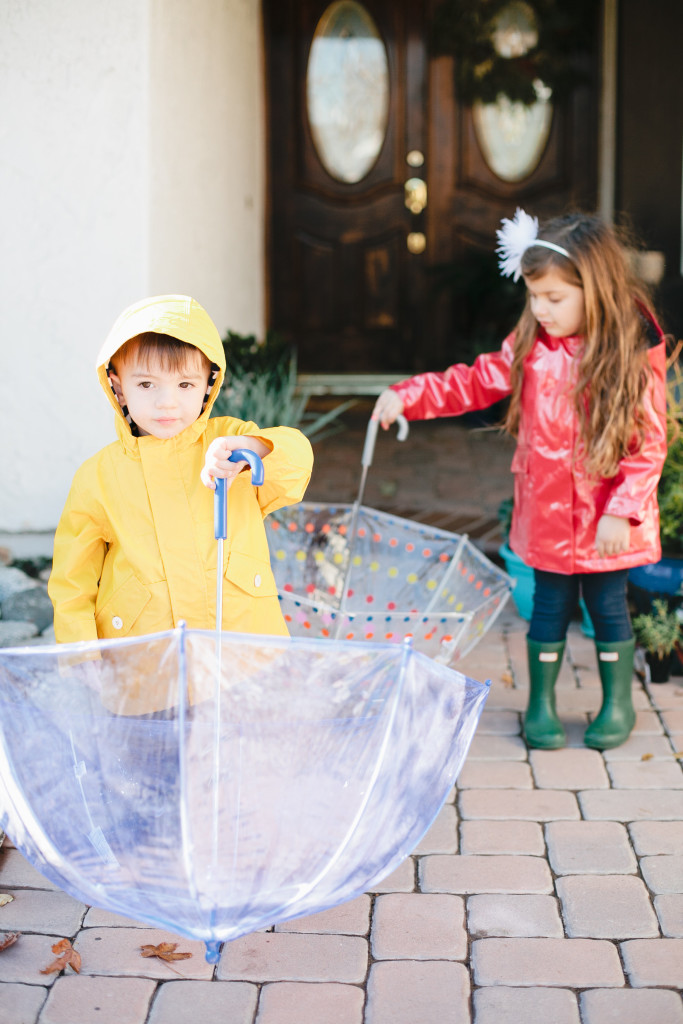 All the vendors are below and click on the links to find them for purchase!
All photos taken by our girl Megan Welker
Happy Rainy days!
Xx Leah