When there is a shop we love, you know we have to share it with you, and that's exactly what we are doing today!  We have so much love for Pigment in San Diego, CA, and although we don't live near it we always find our way there whenever we are down that way and we find ourselves shopping their website more than we'd like to admit!  The store is so well curated with local designers and artists and carries everything from home goods to stuff for the little ones.  You may have seen us use their amazing inventory in many a photo shoot as well.
 I recently made the drive down to Pigment with my buddy Megan Welker to shop around and take a few photos, we both of course couldn't leave empty handed either!!  Here's more about one of our favorite shops…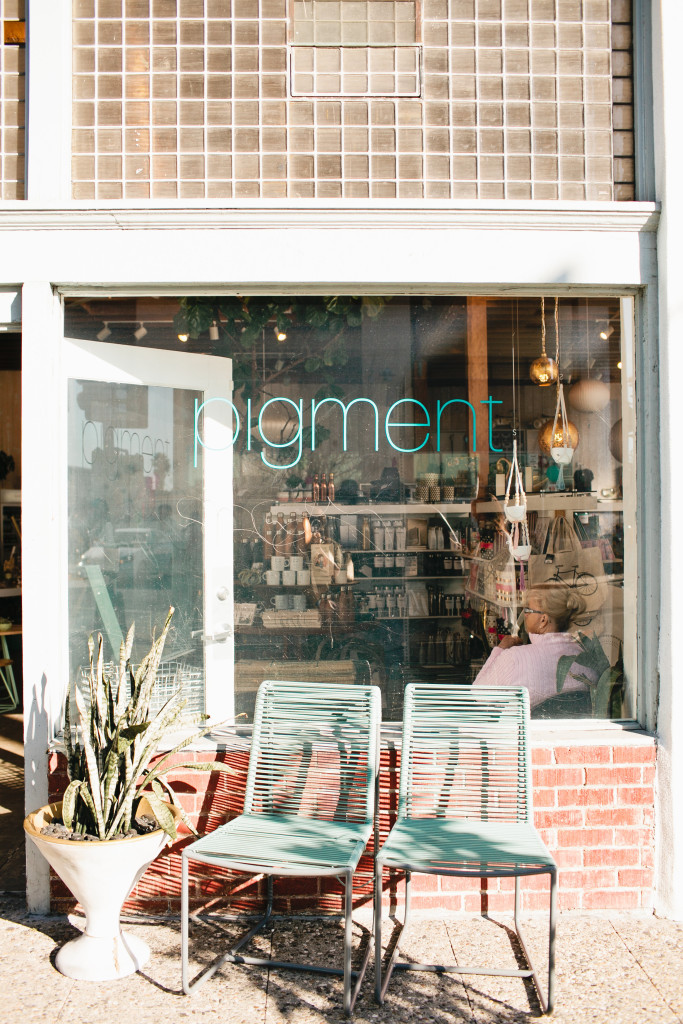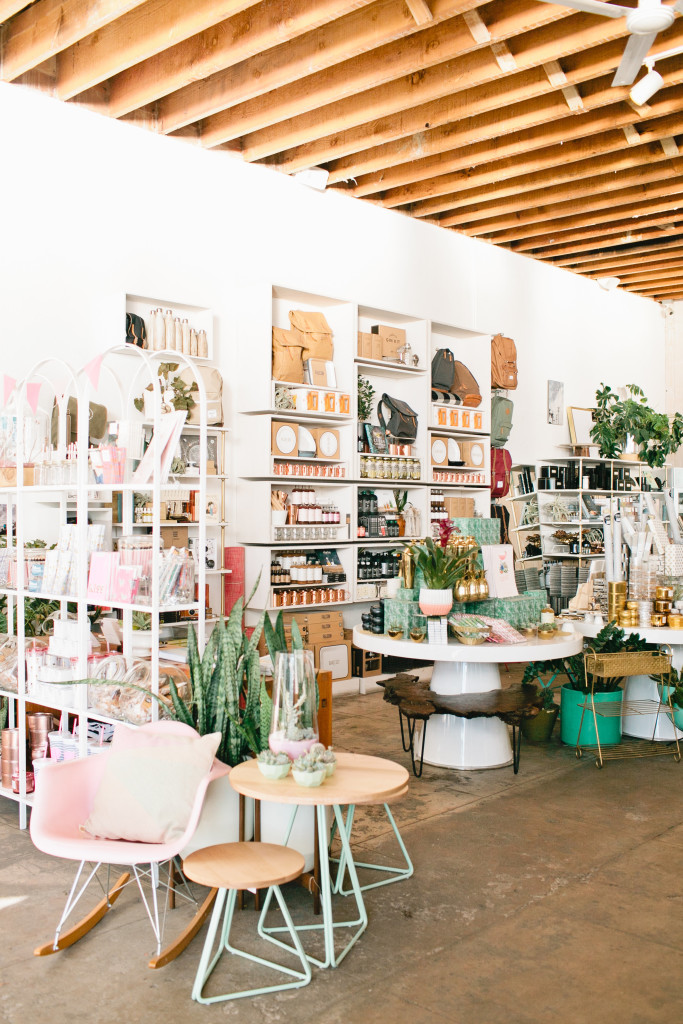 How and when did Pigment come to life?

Pigment is owned by husband-and-wife duo Chad Anglin and Amy Paul.  The shop opened in 2007 as an art gallery to showcase local artists.  Amy even had her own studio in back and customers could pier in from a loft space.  Art lead in time to more developed vignettes, sofas, side tables and eventually smaller gifts items.  With a heavy focus on the fundamentals of art and good design, thoughtful merchandising followed.  Slowly but surely the store outgrew the first location and eventually moved two doors down to their current 3,000 square foot space.  Today the shop is recognized for design savvy gifts, flora and furniture.  When approached about the transformation, the pair describe their disbelief.  They just had no idea where they were headed when they opened nine years ago.  It's been a wild ride.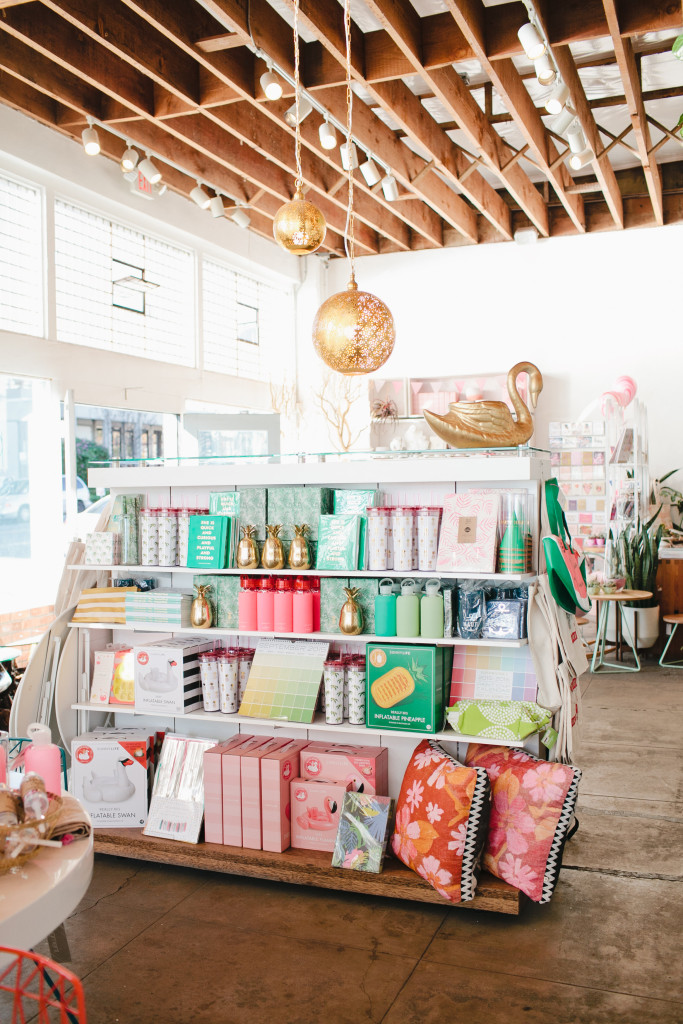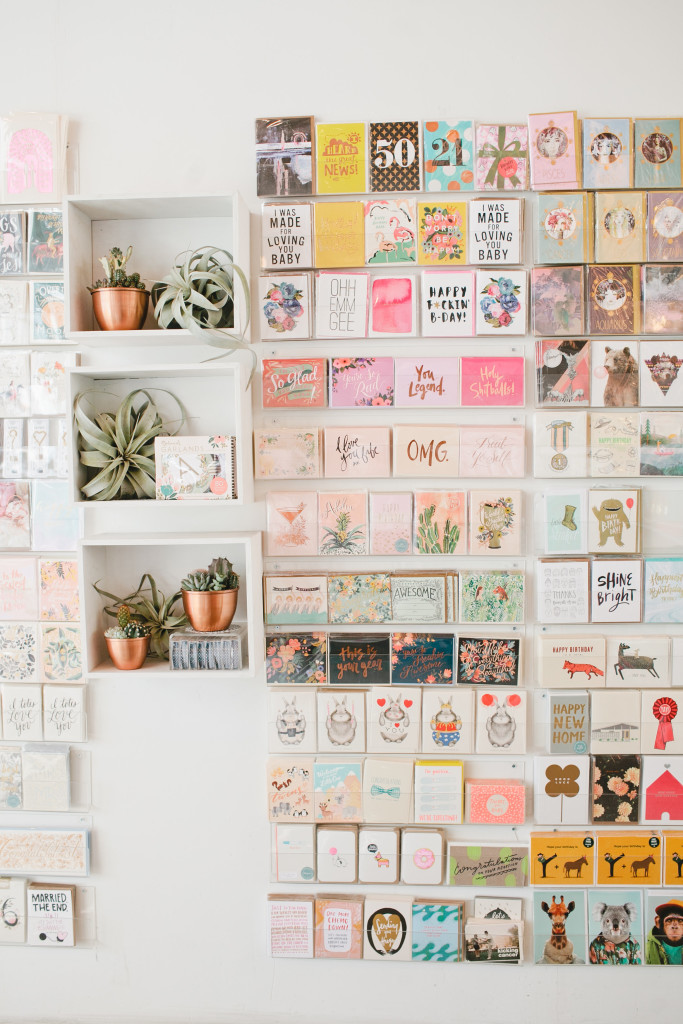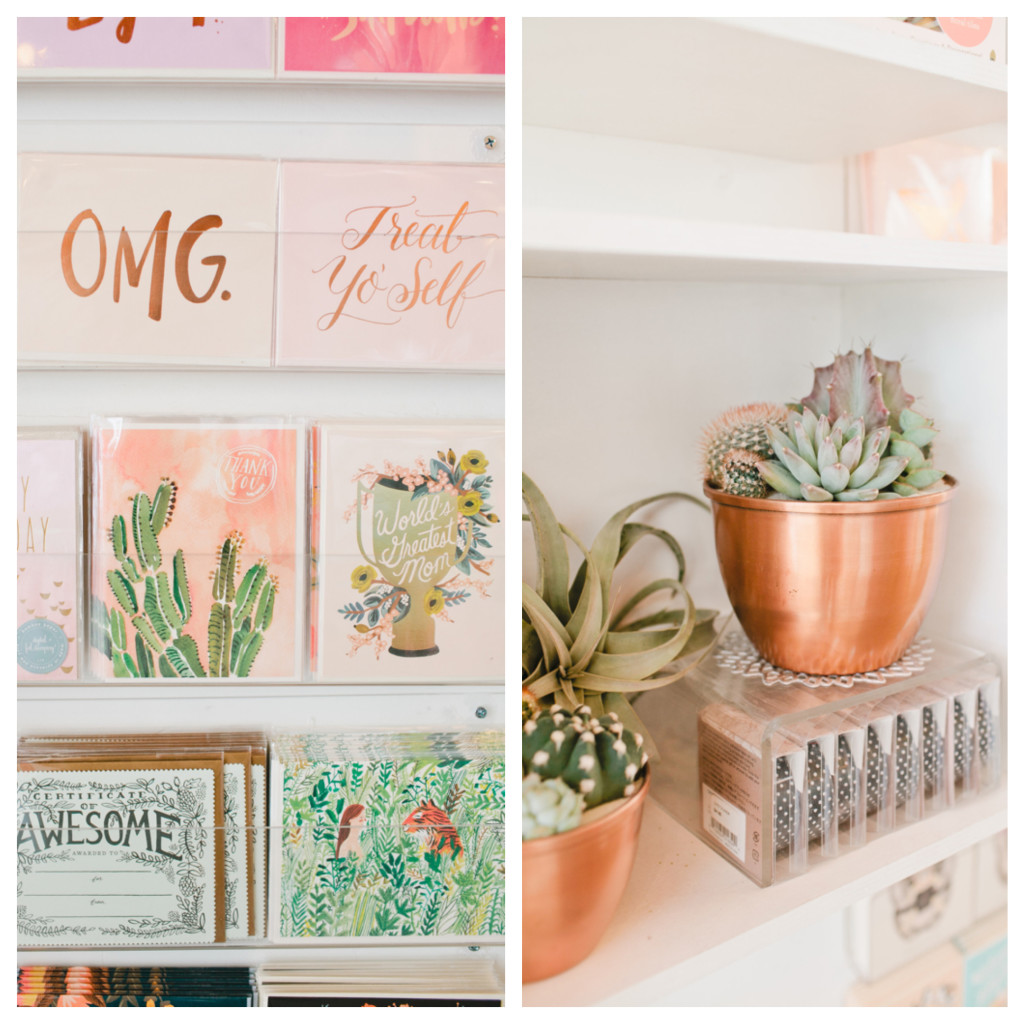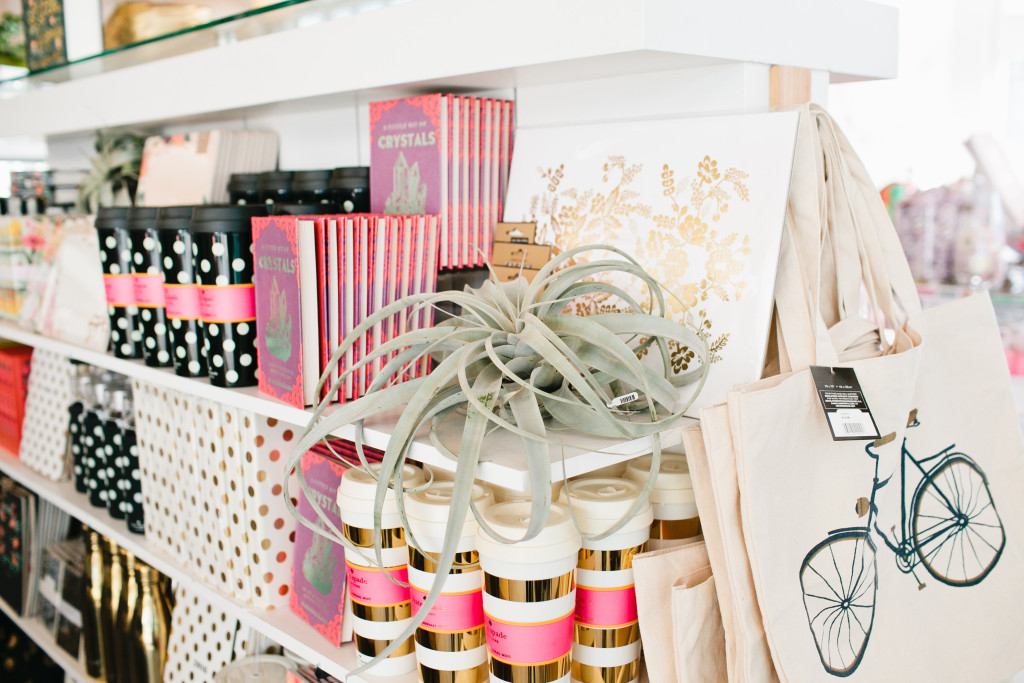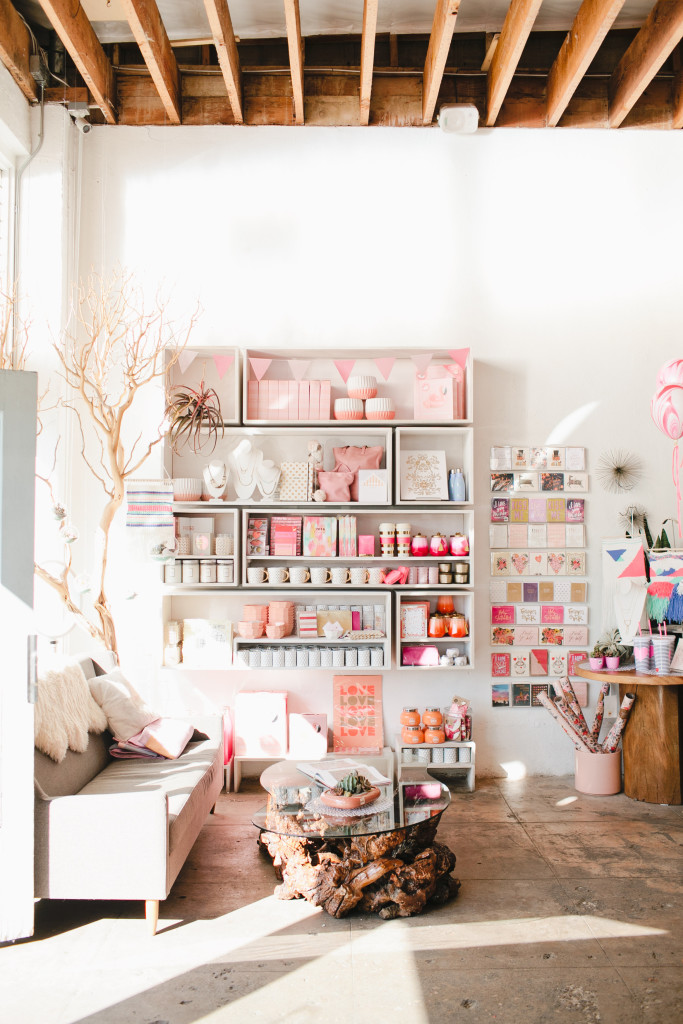 Your store is so well curated, how do you find such fun and unique items?
Aside from word of mouth (many of our vendors are local artists that have been recommended by a friend or customer), buying for Pigment is a little like treasure hunting and there is no one place that we do it.  We leave no stone unturned.  Whether it's paging through every catalog in a showroom, cruising through a craft fair or sifting through all the dusty boxes at an estate sale, looking for that next great thing is tireless and never-ending.  We revel in the challenge and get super-pumped on each discovery.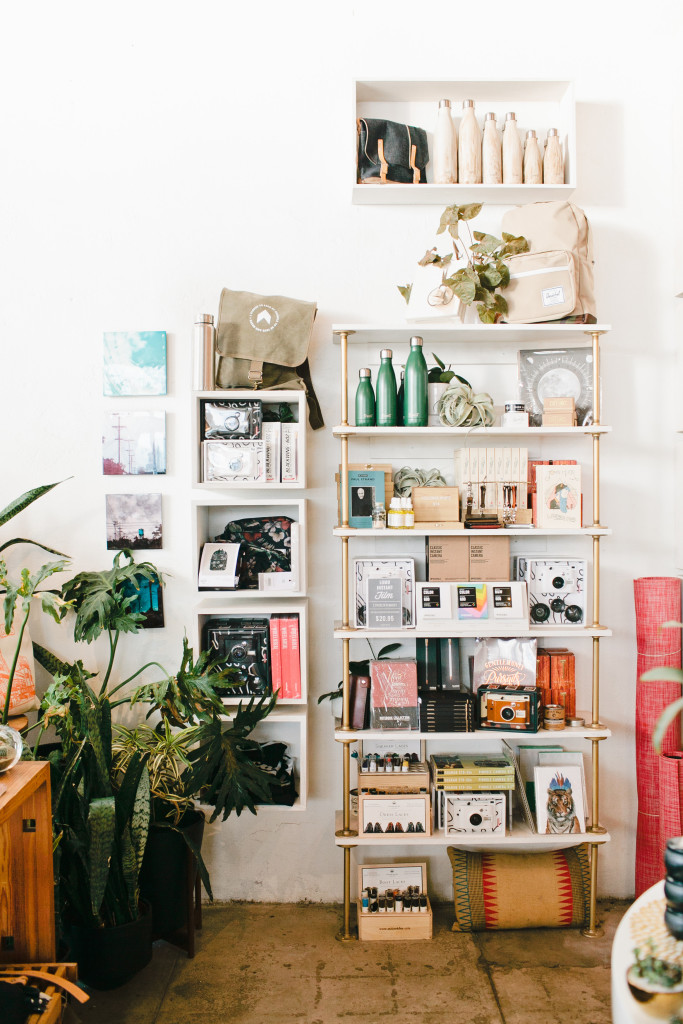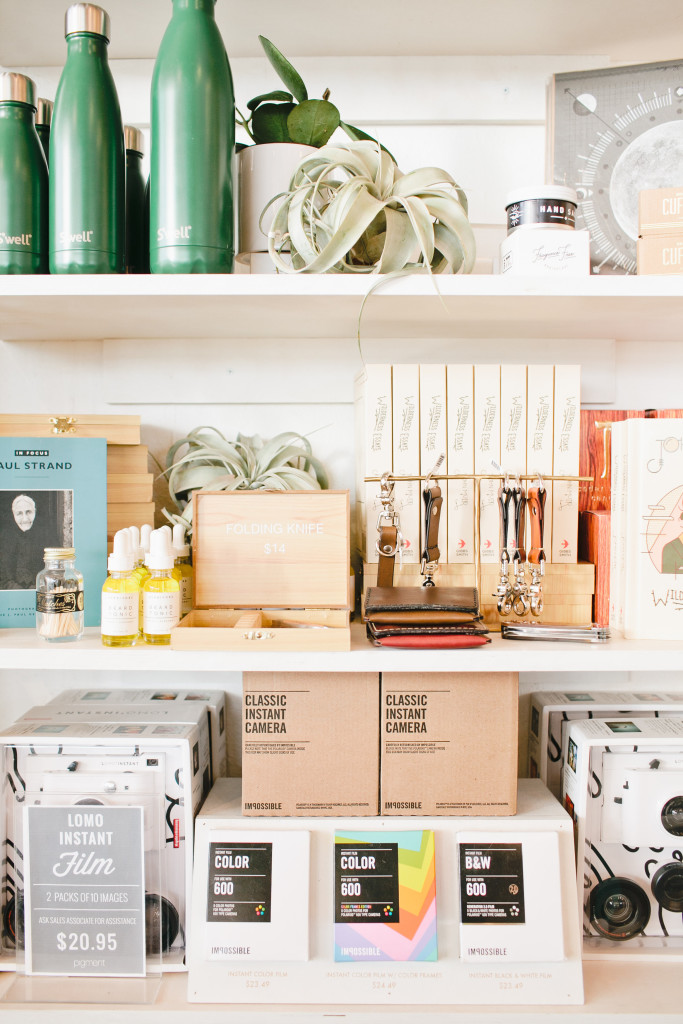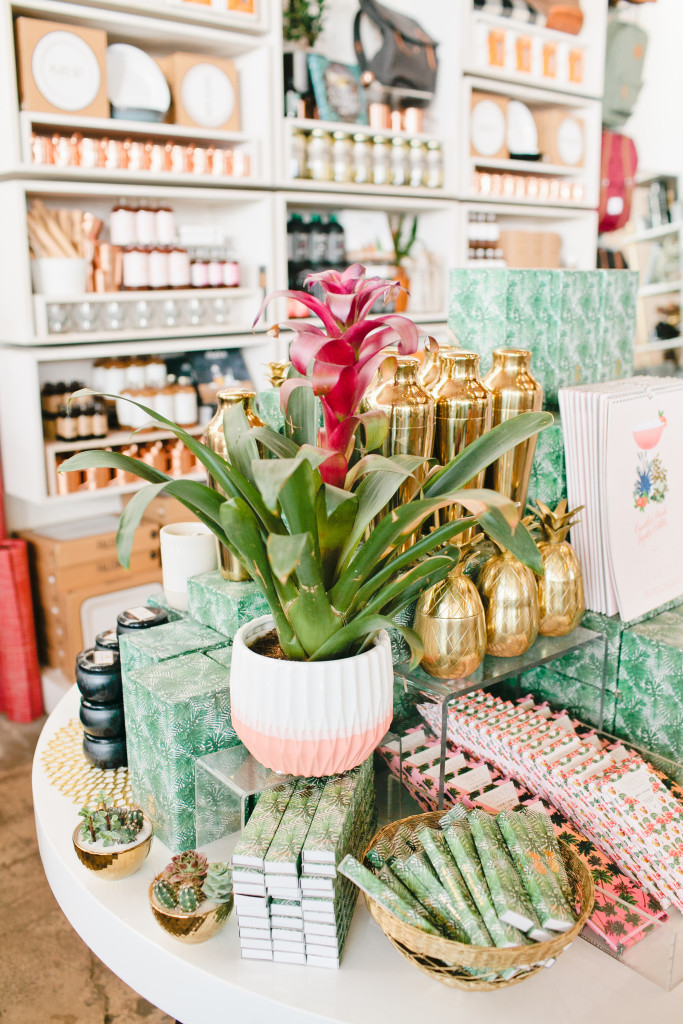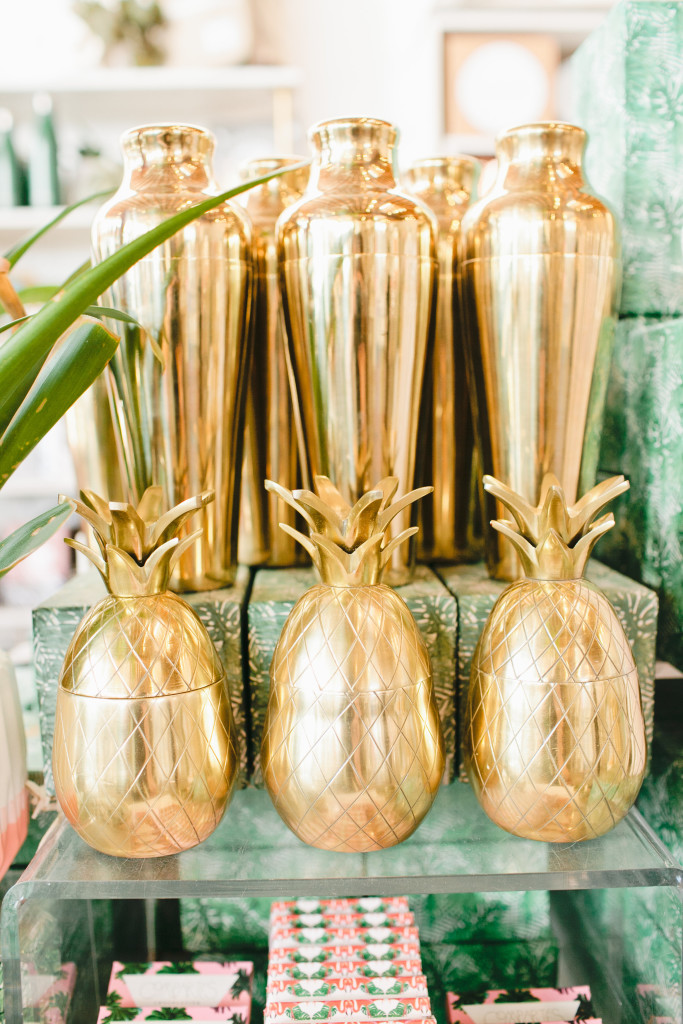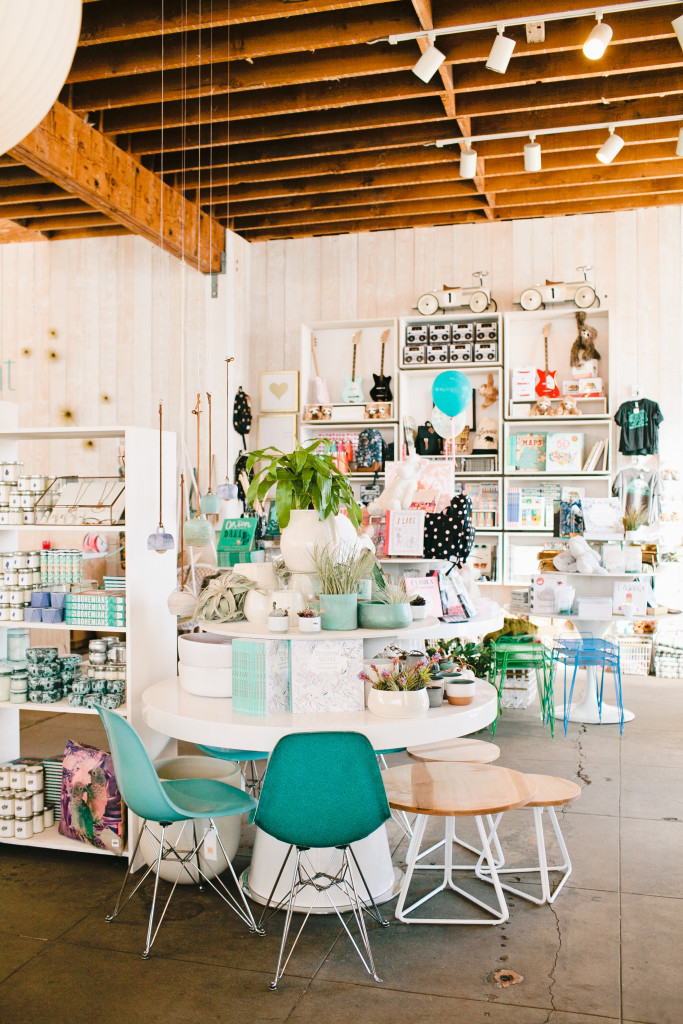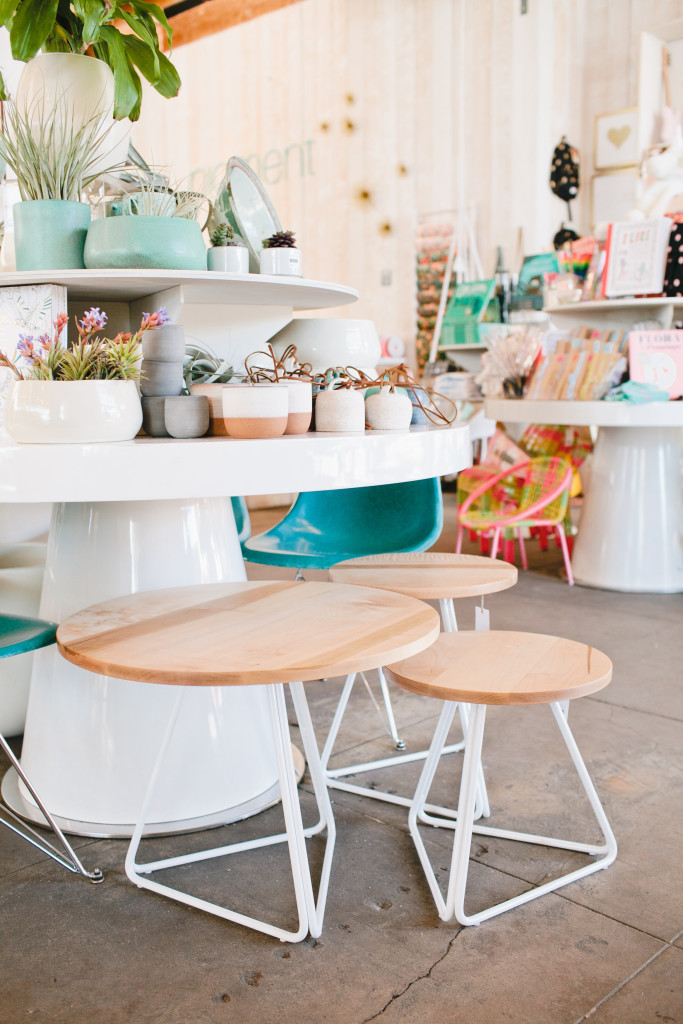 We are always seeing fun events held at Pigment, tell us about them and how you stay close with your community…
Due in part to Amy's background in education (she's taught art at the local colleges for fifteen years) workshops and education in general was a natural fit.  The classes bring local artists direct to our customers and continue a passion for art & education.  When we started, we weren't sure it would last, but the community has embraced it entirely and we love them for it. We're hatching plans to expand the lineup and looking forward to offering some classes with the kiddos in mind too.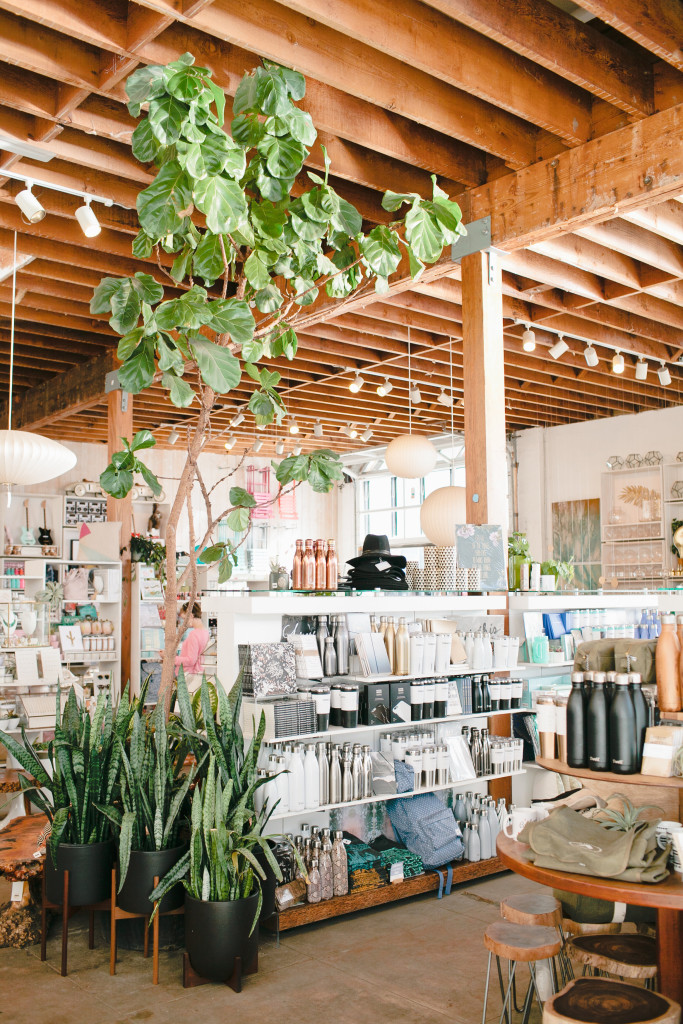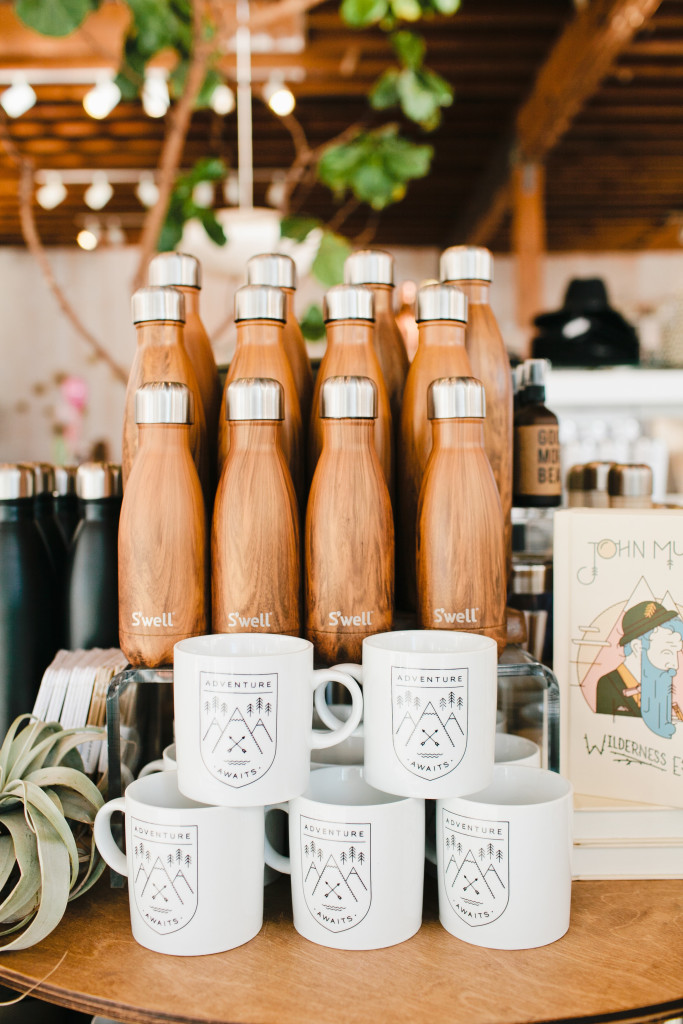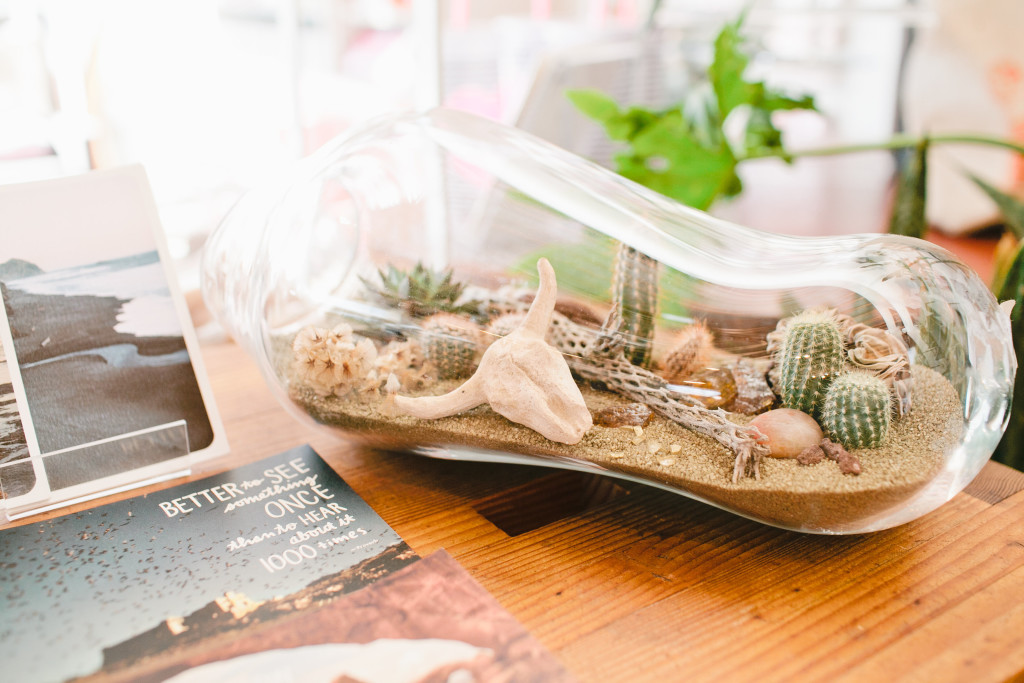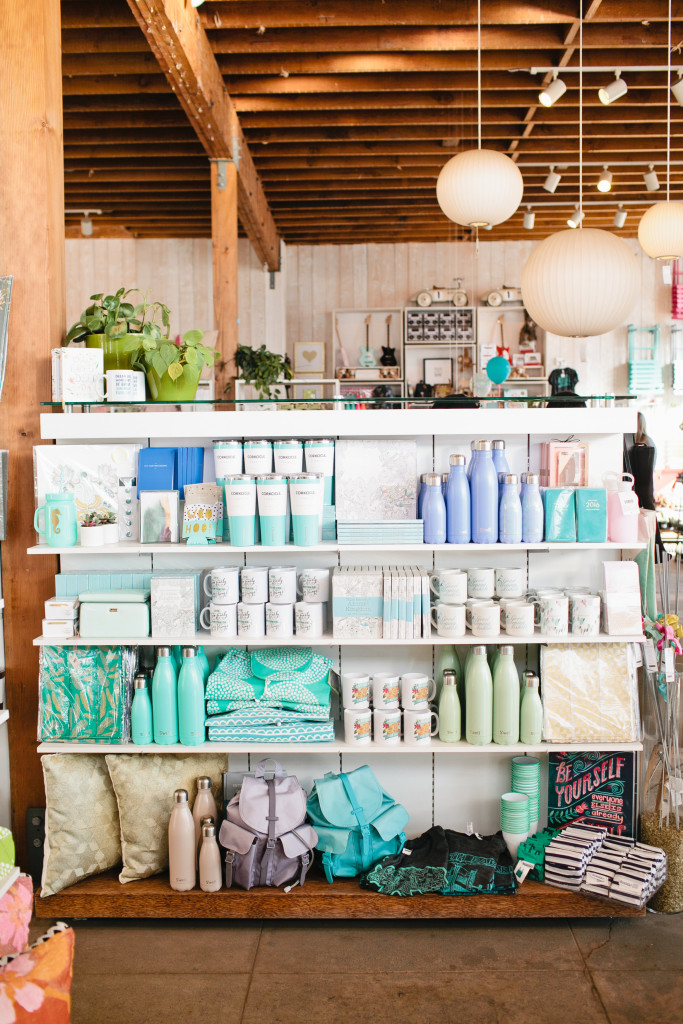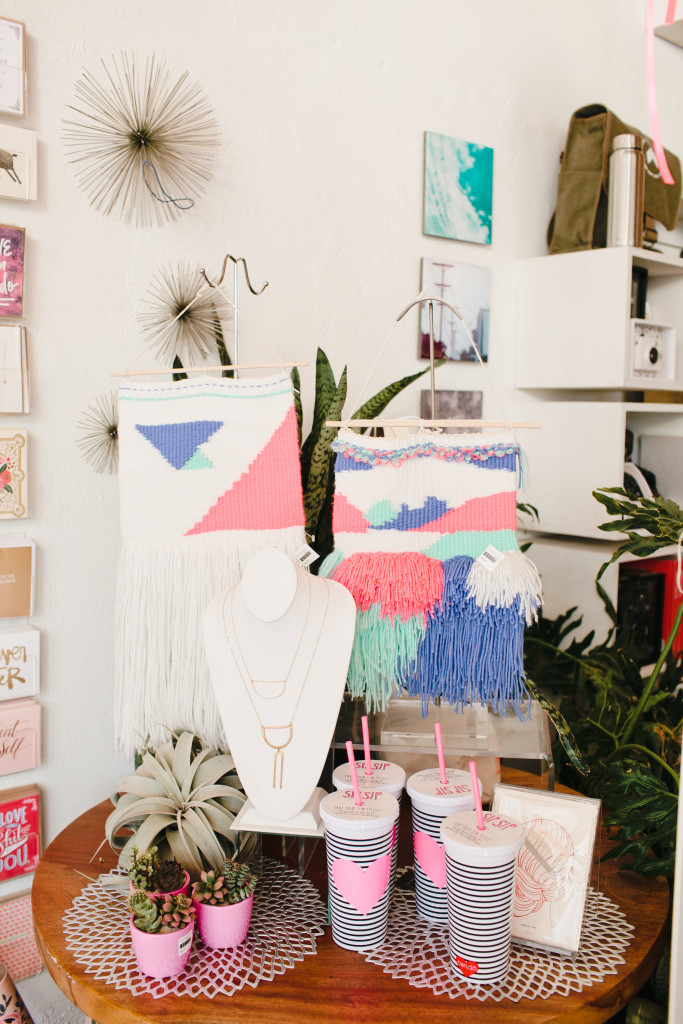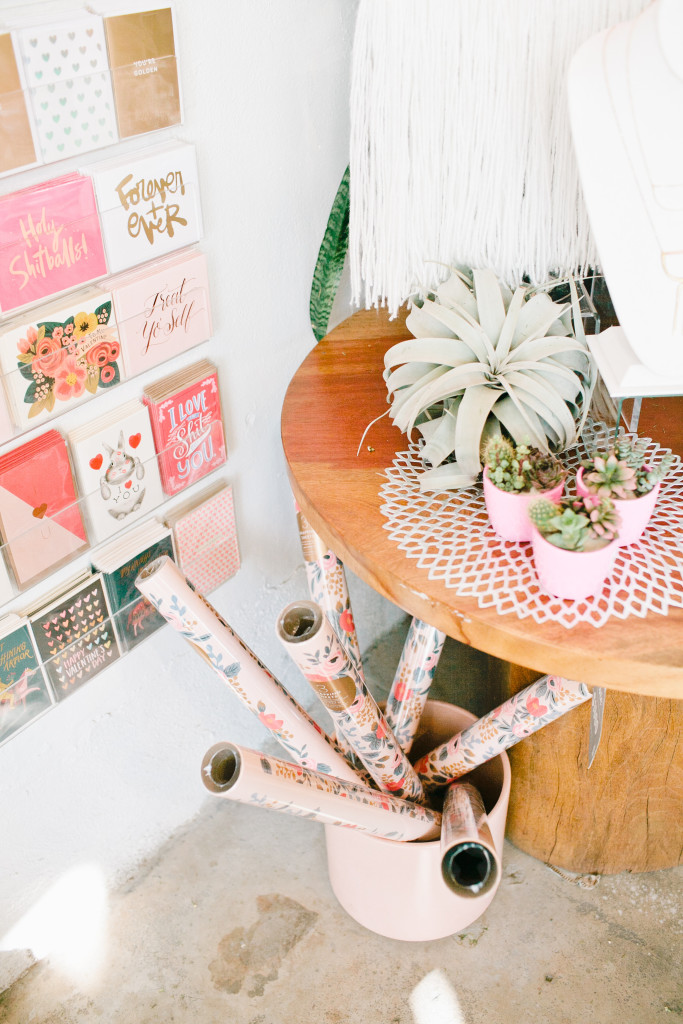 Talk to us about the design of your shop and what inspired it…

We're artists who endeavored quite blindly into retail and the shop that followed is hard to define.  Curating, merchandising and the visuals in general are the backbone.  Creating the displays is really story telling.  Each story starts with a thread of an idea and between curating and display develops in to a full grown concept.  Style-wise we have an affinity for colorful, graphic patterning and thoughtful compositions and we revere locally made, finely crafted wares above all else.  Our aesthetic stays the same, but the individual stories are always evolving.  We try not to put restrictions on ourselves.  It's a retail playground where we pivot and turn as inspiration strikes.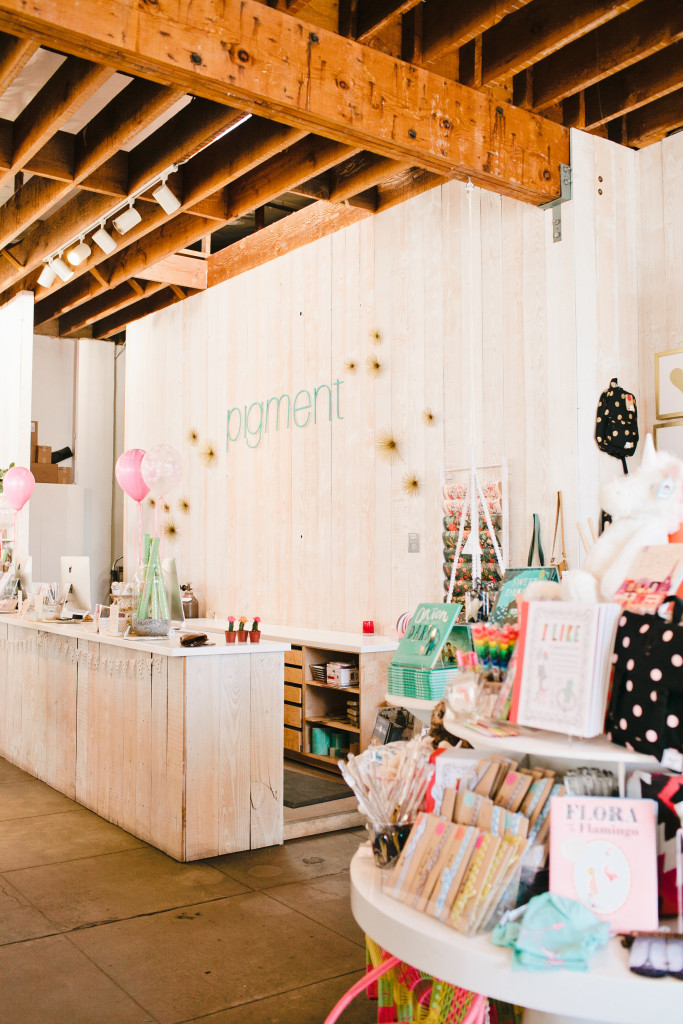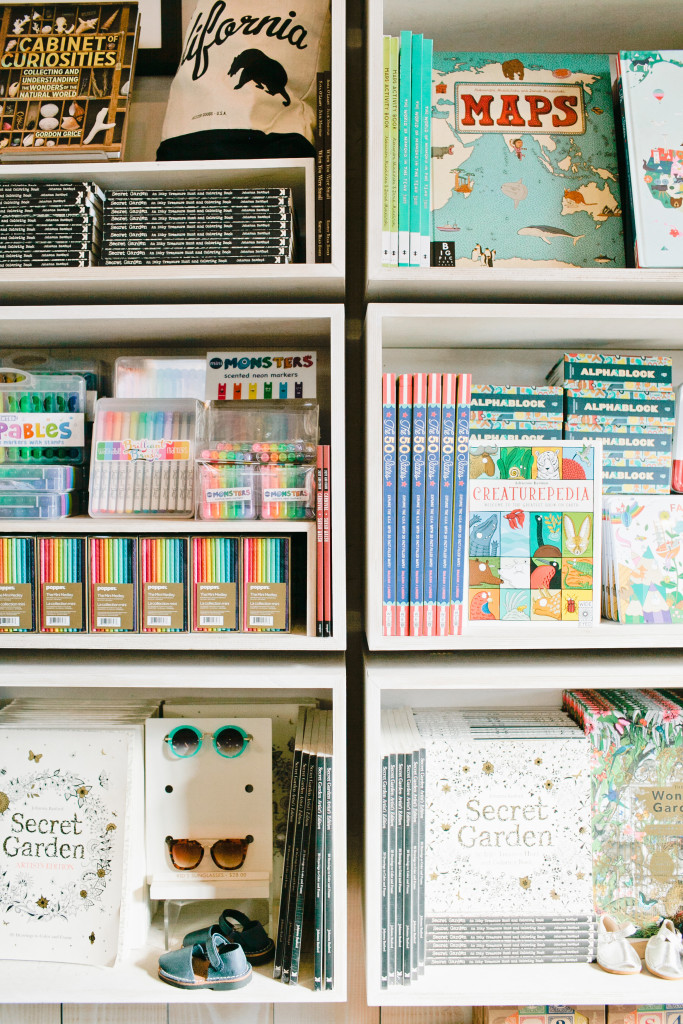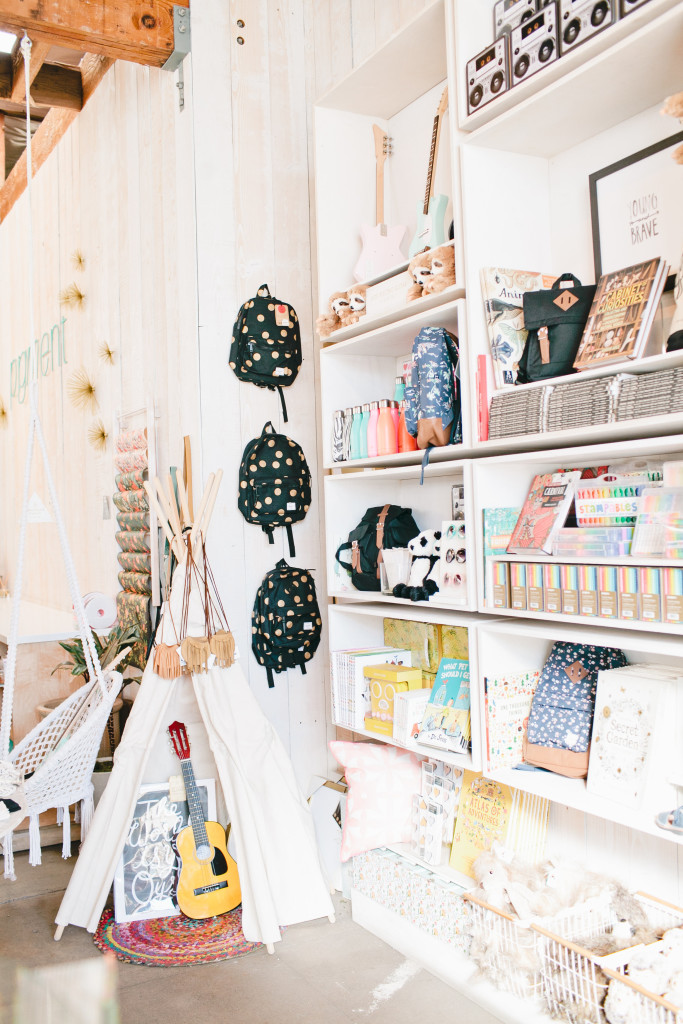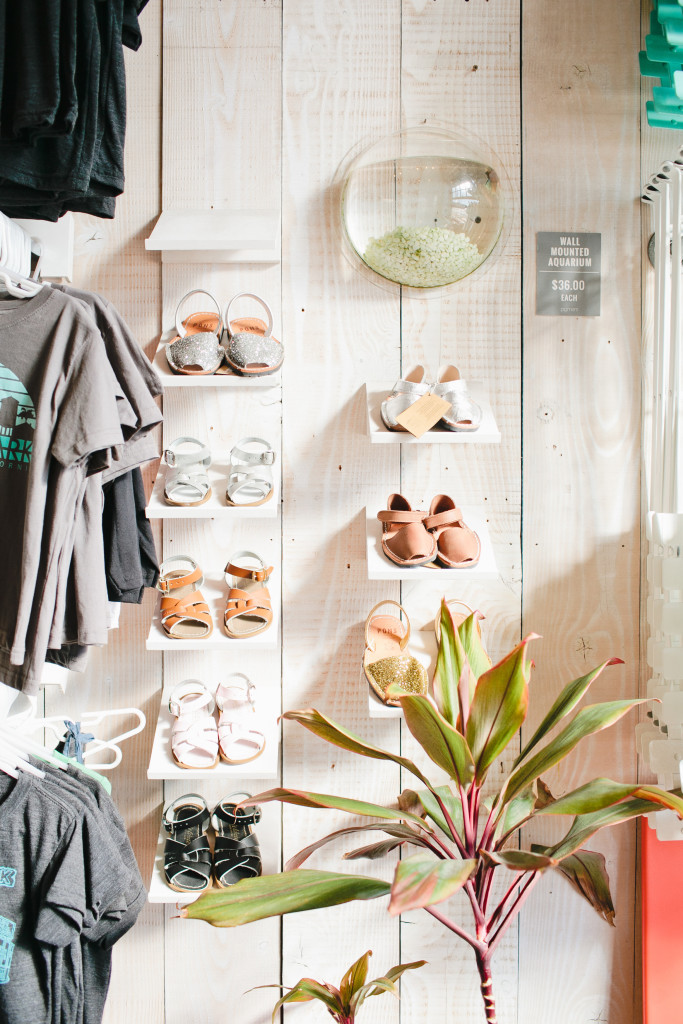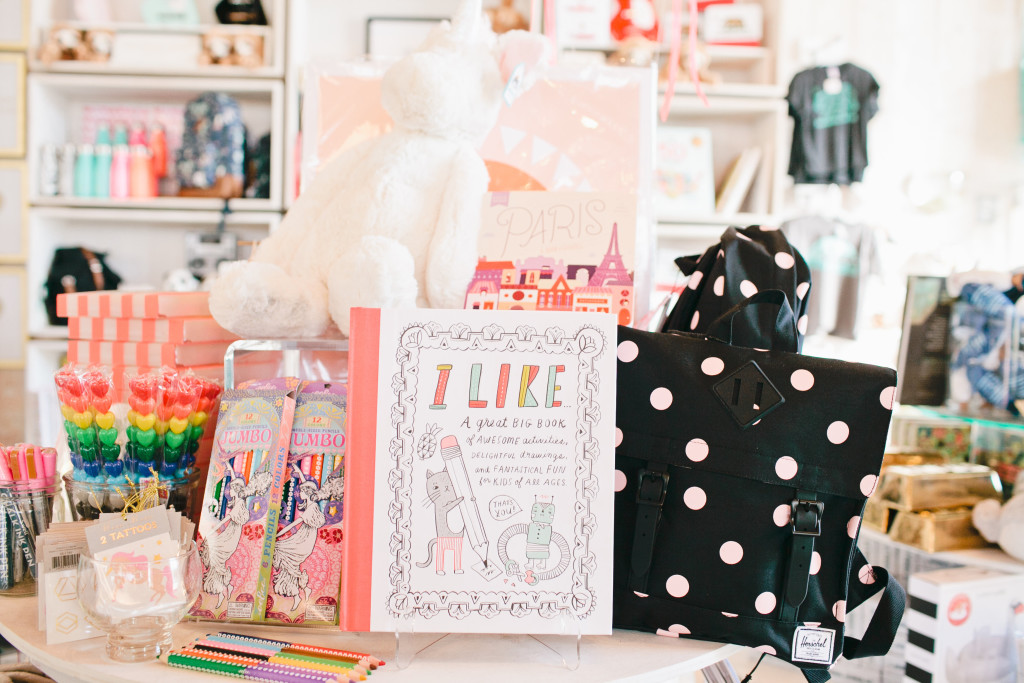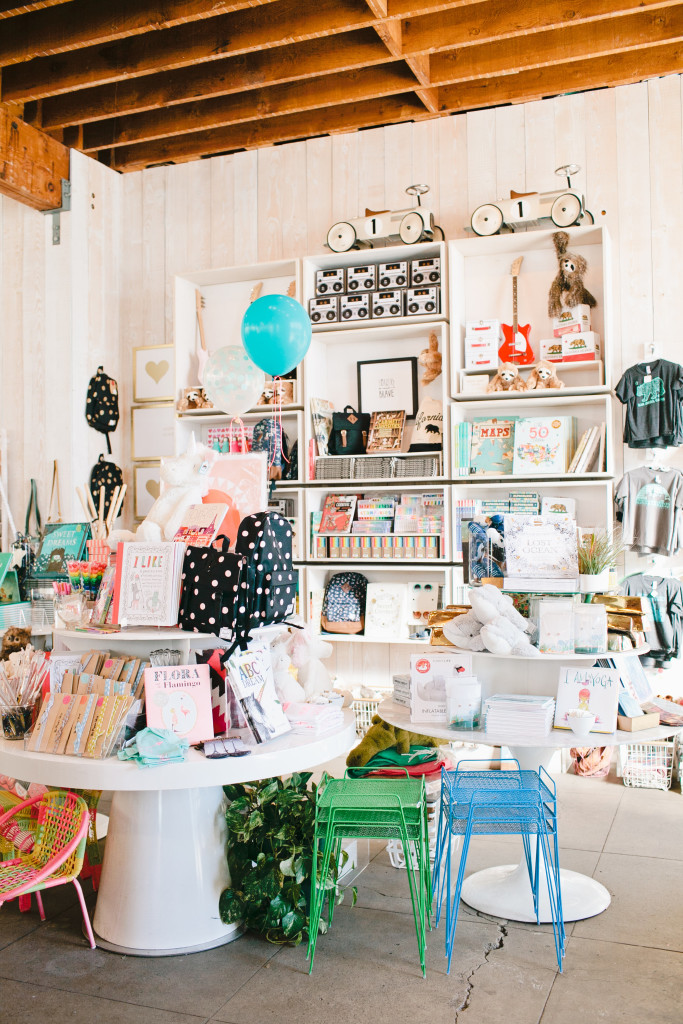 We love all of the fresh plants and succulents in your shop and it's not something you see in most stores, why did you include them?
At Pigment plants in general soften an otherwise more industrial space. The matriarch of our collection is a huge fig tree that reaches up in to the rafters.  It towers over succulents and other smaller specimen.  You can cruise through and admire their architecture or role your sleeves up and get creative at the Plant Lab, our in-store terrarium bar.  As the terrarium craze hit we initially offered workshops.  In time, we wanted customers to be able to build with us any time they wanted and the Plant Lab was born.  Like Charlie in the Chocolate Factory, we wanted it to feel like a wonderland.  Colored sands, mosses and rocks line the walls in a rainbow of color engaging adults and kids alike.  It's a go-to for gifting as customers can DIY or order up from one of our associates.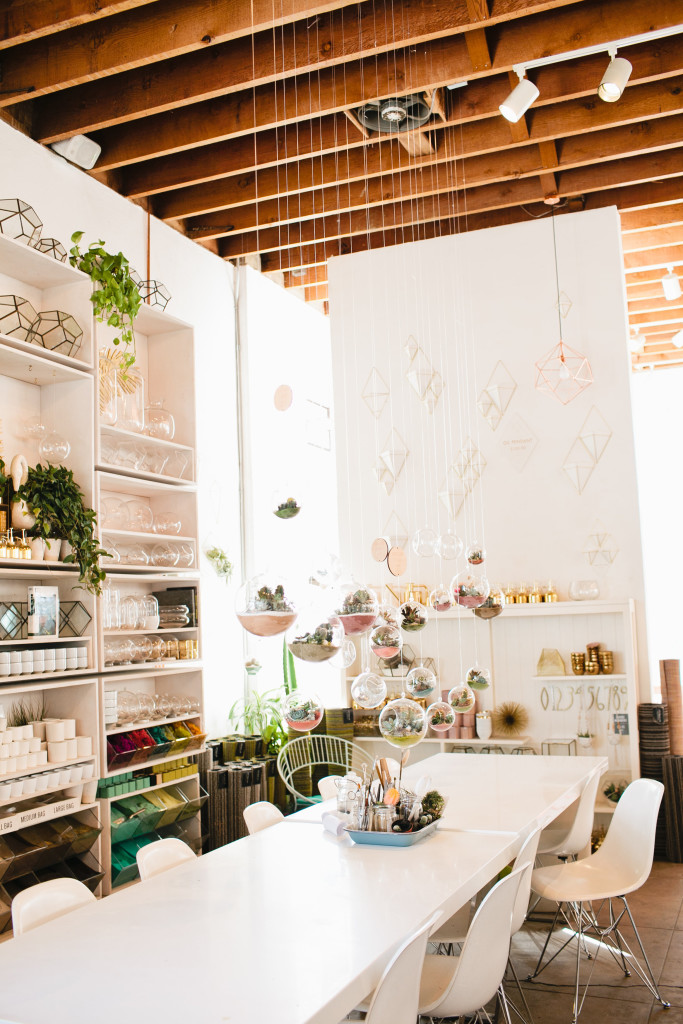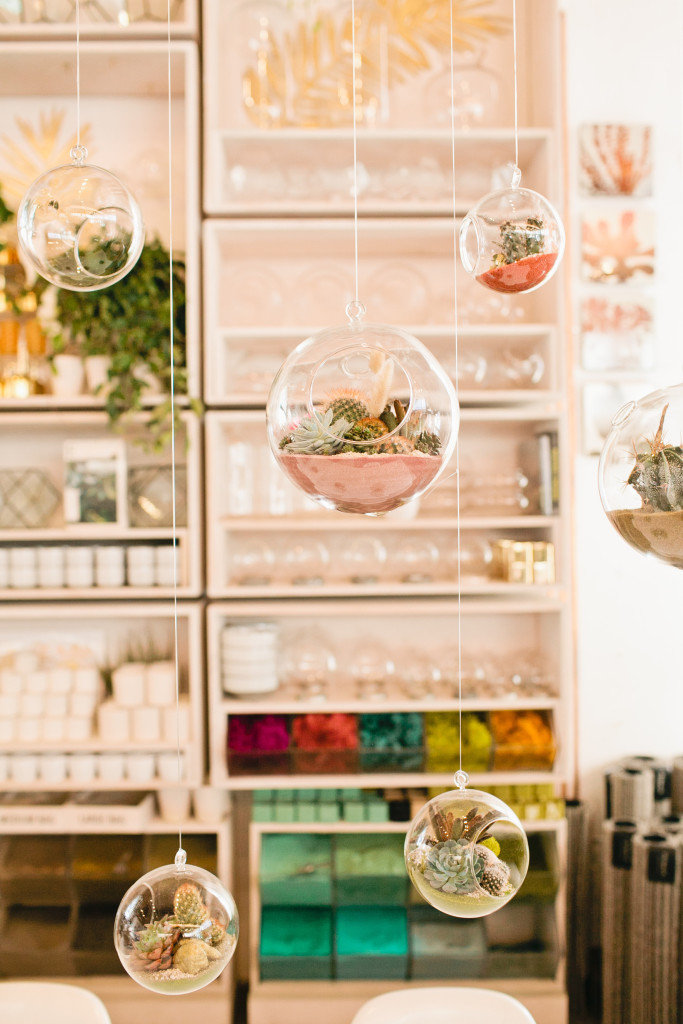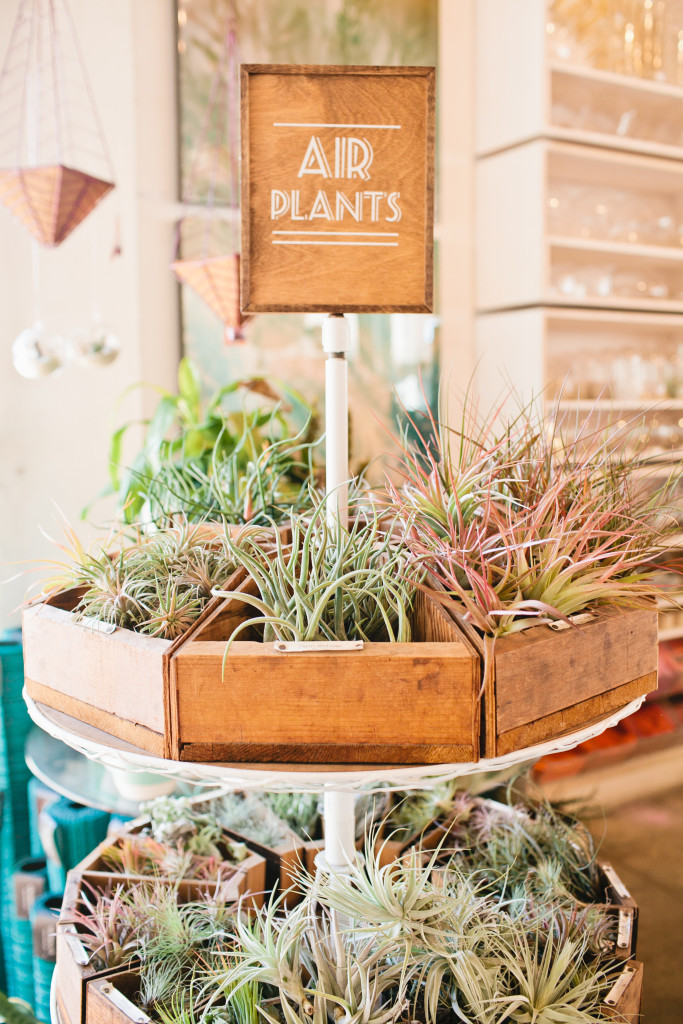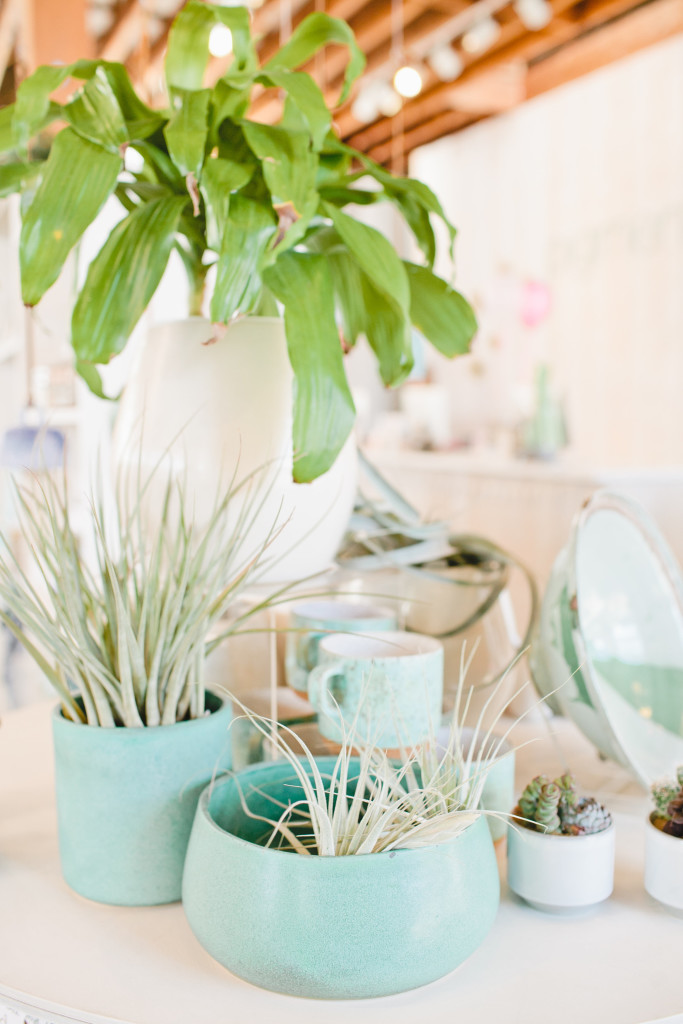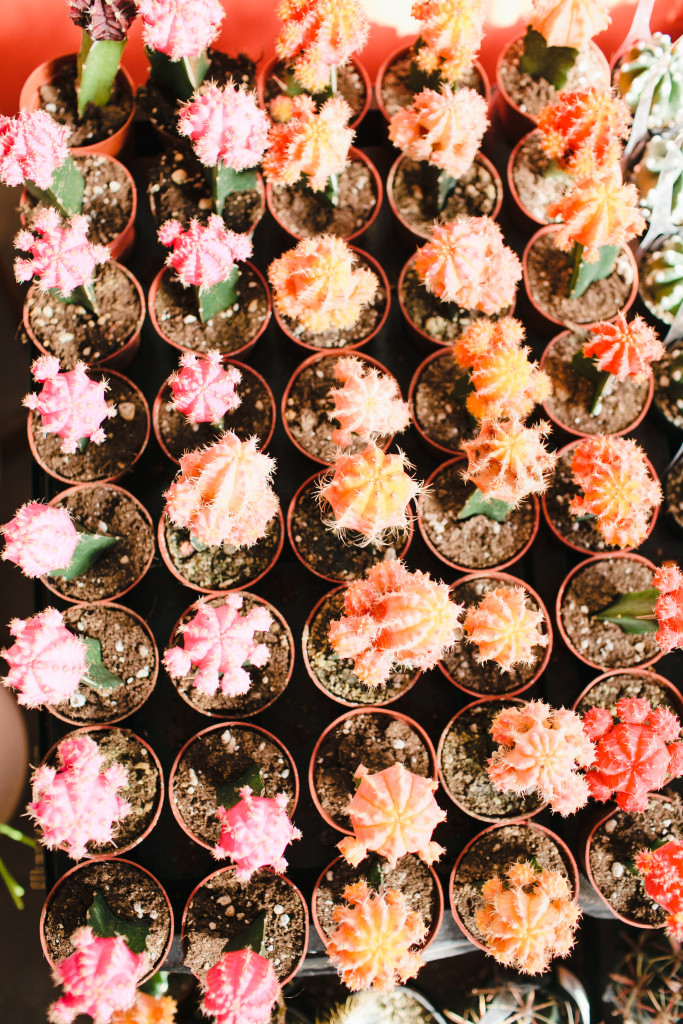 You carry a lot of local vendors and artisans in your shop, talk to us about why this is important and how you find new local talent?
From day one the store was about supporting local artists.  In fact, sales from a monthly art event, Ray @ Night, where owner Paul sold her own work spawned the endeavor into retail in the first place.  The pair sold Paul's work just doors from Pigment for five years, from her then studio, before opening the store.  They recount how the shop opened it's doors to their first art opening after the two stayed through the night hanging the show in to the wee hours of the morning.  "It's the only time I've ever stayed up long enough to hear the buses start running again at 4am," Paul says.  The relationships forged with the artist & artisan community in those early days continue to be the back bone of the shop today.  We're always on the lookout for new talent and approaching people who hadn't considered the prospect of working with a store at all.  We also rely heavily on word of mouth and are eternally grateful to the network of supporters in our community that continue to encourage their talented friends and family to reach out to us.  We have a special admiration for anyone who is willing to put their work out there for us to see and review.  It can be a nerve racking thing to submit and we feel so fortunate every time we get an email from local people.  Young local talent is the life blood of our store.  It keeps us unique and different and on the cutting edge with up and comers.  We're so proud to see our vendors grow their businesses and feel privileged to play some small role in fostering those successes.  It provides for that warm & fuzzy sense of fulfillment that makes the harder parts of owning your own business worthwhile.
What are your must have Pigment items for Spring and Summer?
Pool Party: This is one of our fav' concepts for the bright and sunny months!  Colorful Ban.do beach towels, pineapple + cacti ice trays to keep your cocktails cool by the pool, watermelon napkins, big brim sunhats by San Diego Hat Co., a new line of Raen sunnies, topping it all off with a larger than life pool floatie (we've got swans, pineapples, flamingos…) and round towels to boot. It's gonna be a bitchin' summer.