With Summer upon us, it's time to nourish that body and keep it from drying out with all that sun it will be seeing. In addition, with the kids out of school, you may have more time to get a little soak in the bath. Maybe?!? Either way, these pretty floral coconut salts will be anyone's best friend for a time of total retreat. They are a great gift to give your pal during the summer months as well.
Photos by Dayna Studios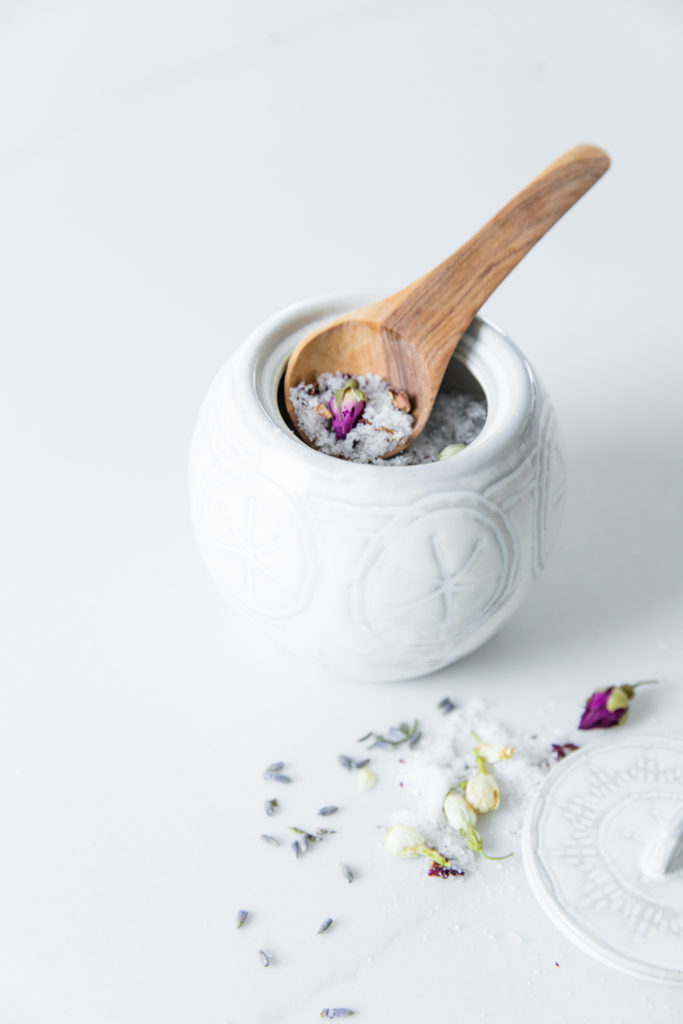 DIY NAME

S U P P L I E S
2 cups salt blend of Epsom salts and sea salts
5 to 10 drops essential oils (your choice)
2 teaspoons carrier oil (you can use coconut, jojoba or almond)
Dried florals and herbs

---
I N S T R U C T I O N S
Mix all of your ingredients in a bowl with a fork, and massage out any clumps of oil evenly through the salts until they are gone. Place the the mix of salts to a pretty vessel that seals tightly. Lastly, sprinkle more dried flowers on the top layer for the pretty ultimate presentation.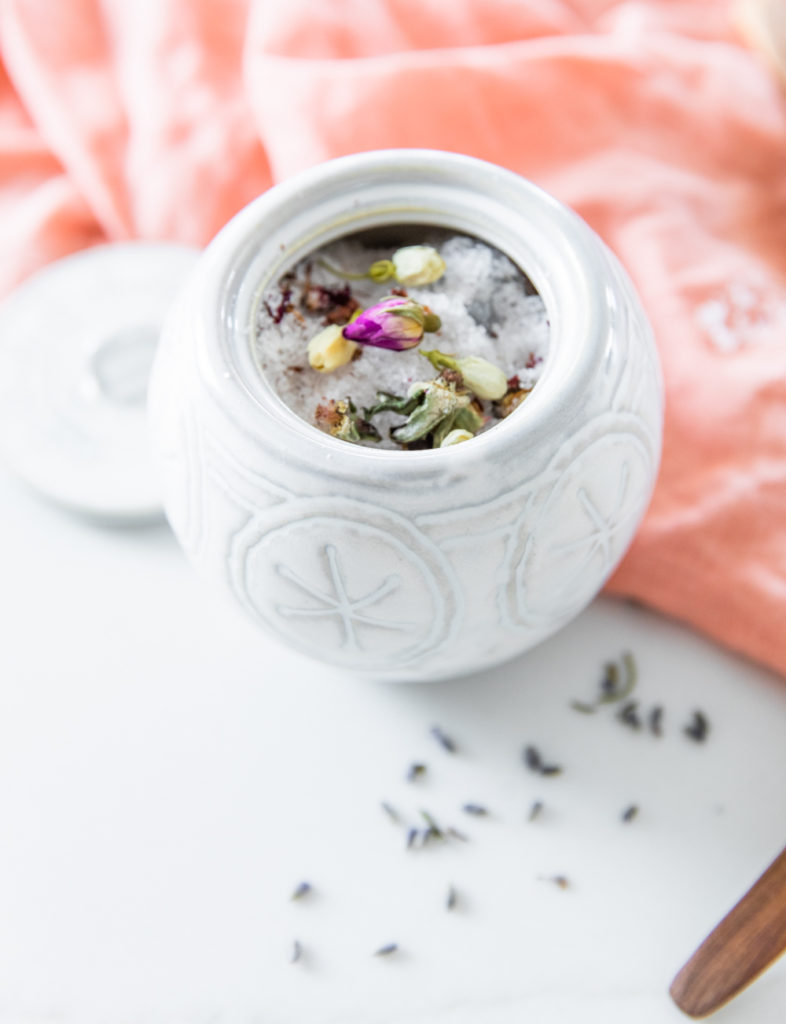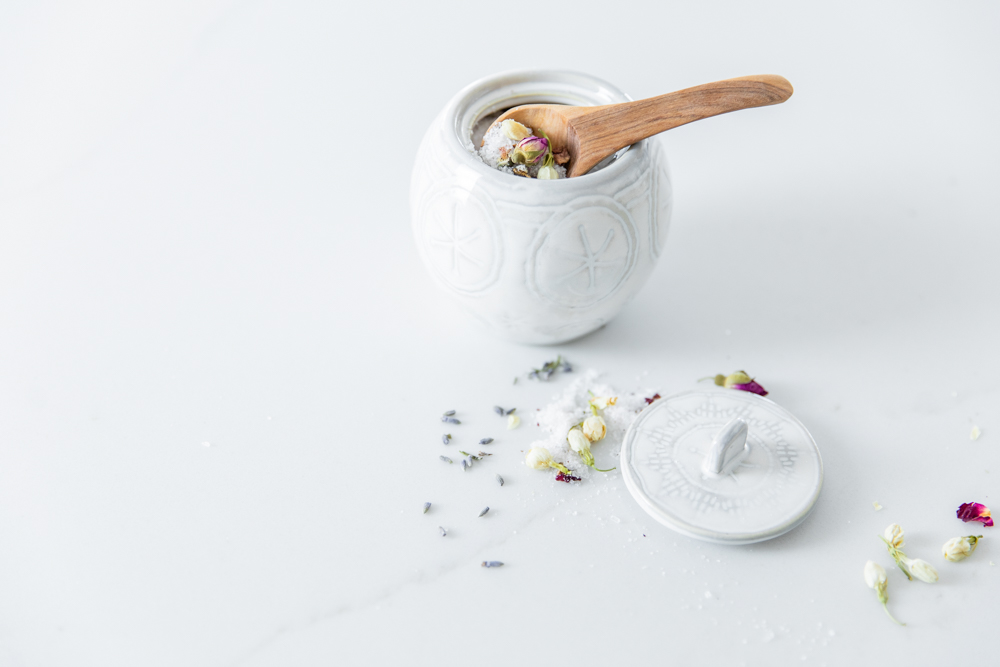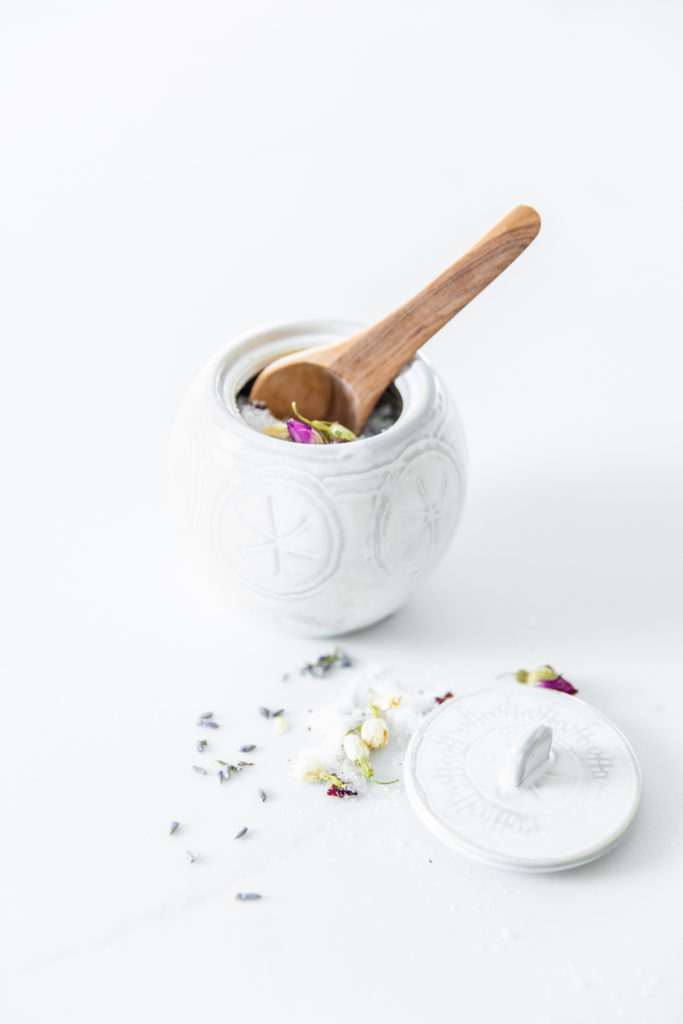 ---
B E I J O S C R A F T C L O S E T

xx
Abby