You may remember a little event I did over the holidays for my dear friend Jaime. Her non-profit TRIBE Community is helping families who need a little extra love – ones who's children may be sick, who's parents are out or work, etc. Jaime has the biggest heart and you just want to hug her the second you meet her. This woman is full of such goodness and that is a rarity these days in my mind.

She recently organized an event at our friend Erin's beautiful home, inviting myself and 3 other women entrepreneurs to speak about our work and lives. All of us are mothers too, so that lead to some fun conversations! Ha! Jaime was the moderator asking us questions and it was just a lovely event that she put together. I can't take credit for any of it – she did it all and it was seamless!!
Photos by the amazing Native Heart Photography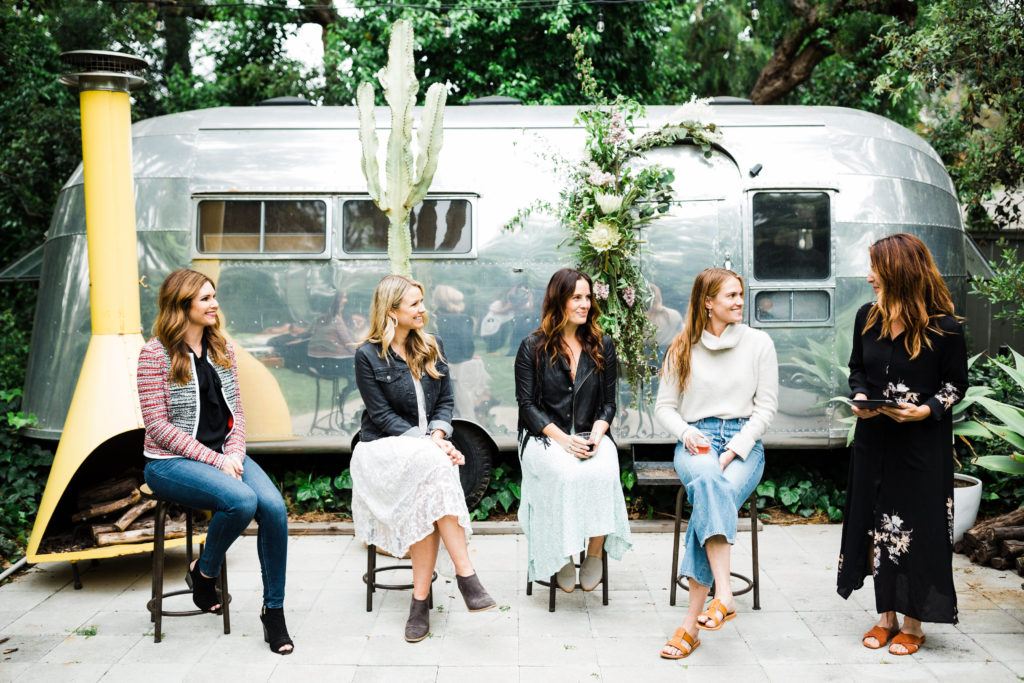 There's the hostess with the mostest herself! Jaime, the owner of TRIBE Community.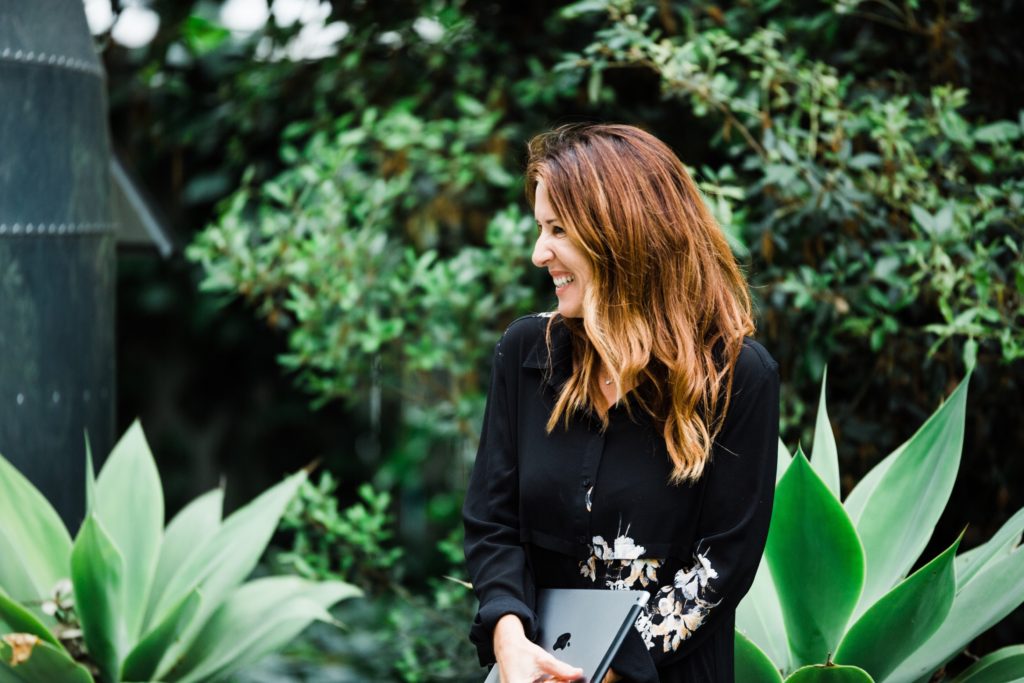 Erin has the raddest airstream in her front yard which was the backdrop for our event. You may remember it from this birthday party we styled & planned with pretty balloons! This time French Buckets floral'd it up in the best way!! Doesn't it look gorgeous?!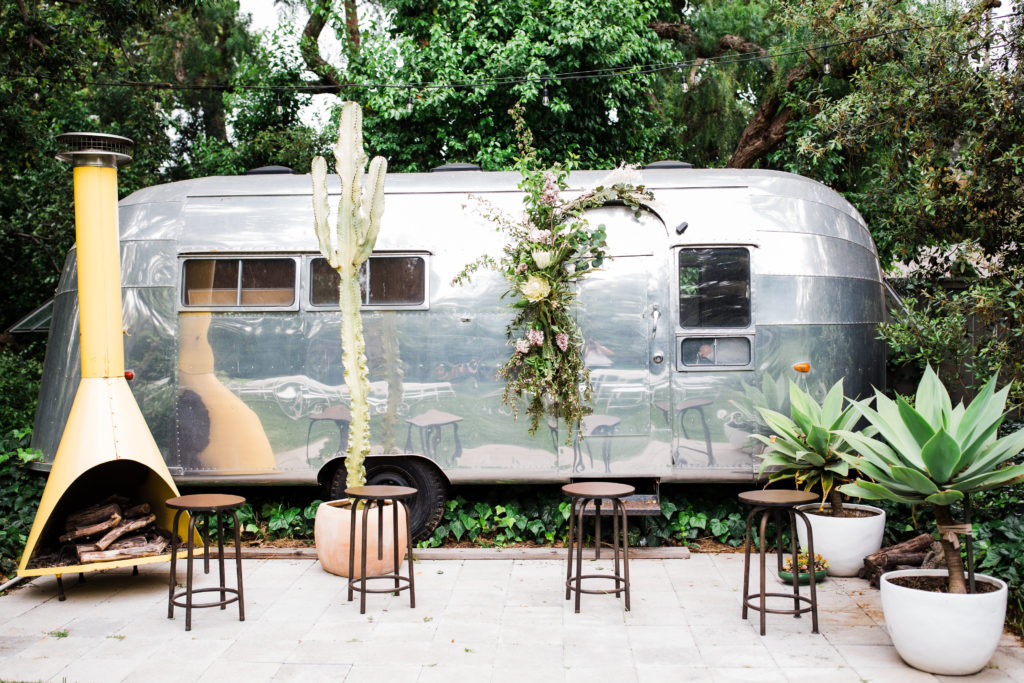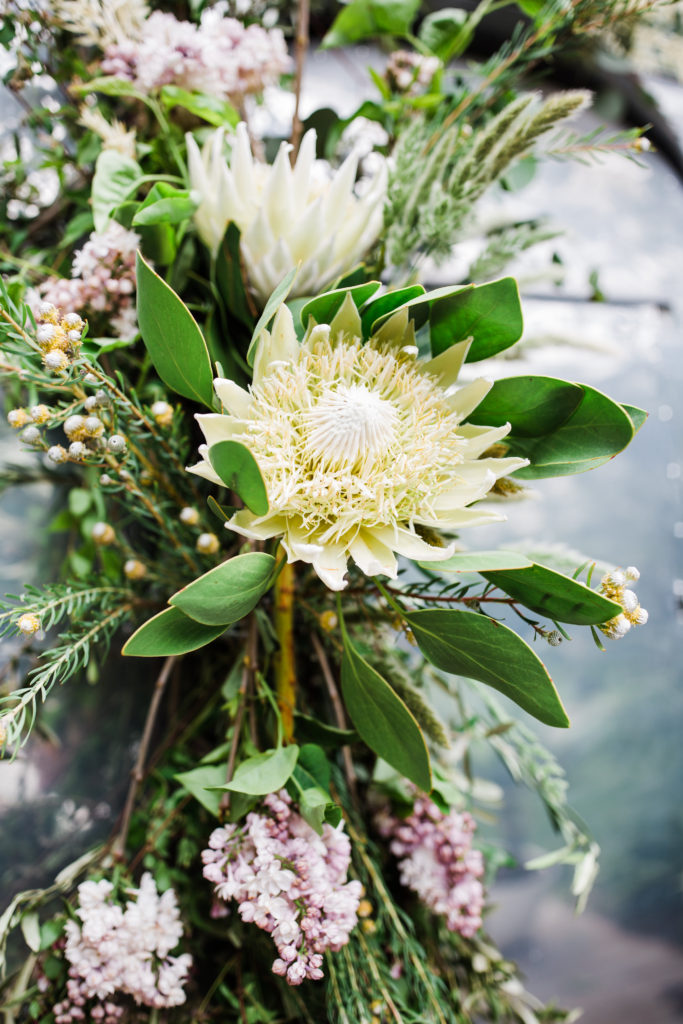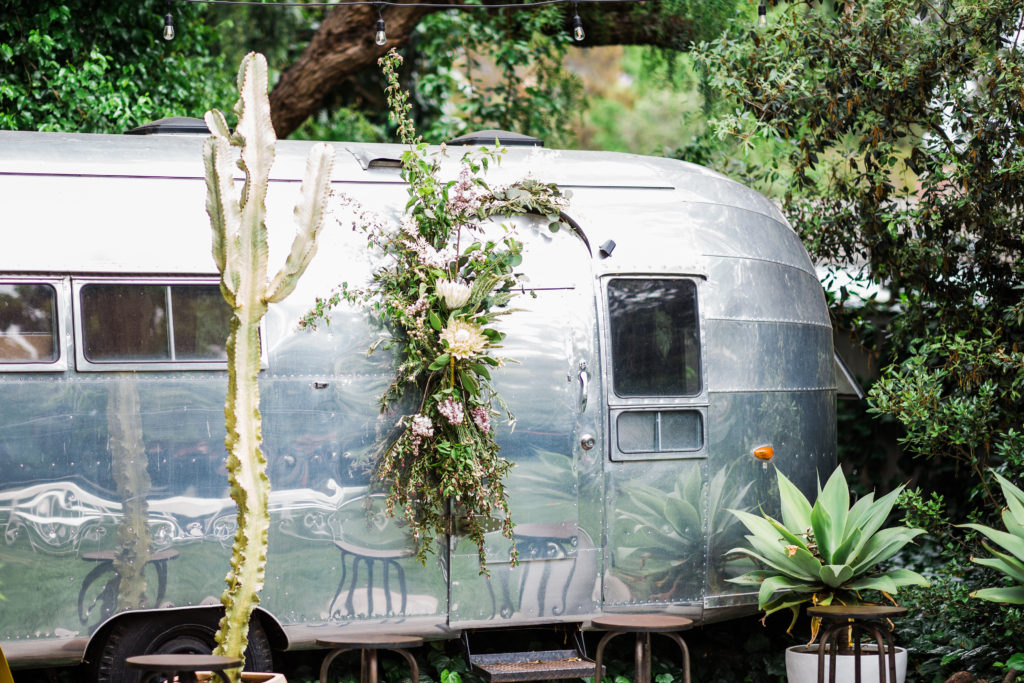 Delicious grazing boards were in abundance!! Us ladies loved snacking on all the yumminess from Graes Platters. I mean, seriously to die for pretty! Everyone was in awe of the beauty and how delicious it all was, thank you Jenny!!!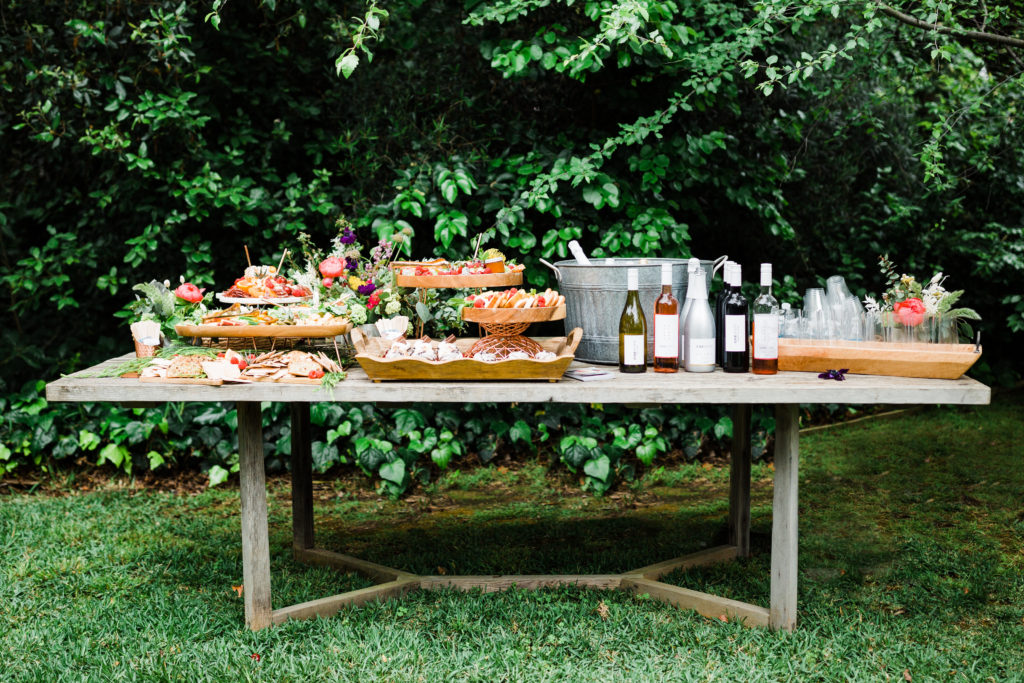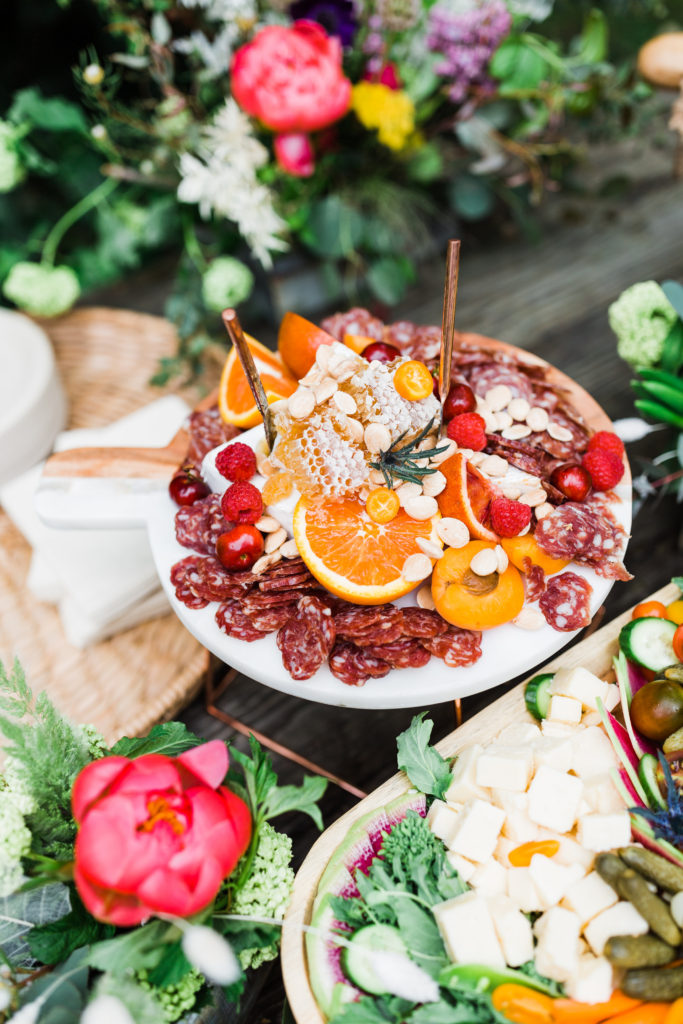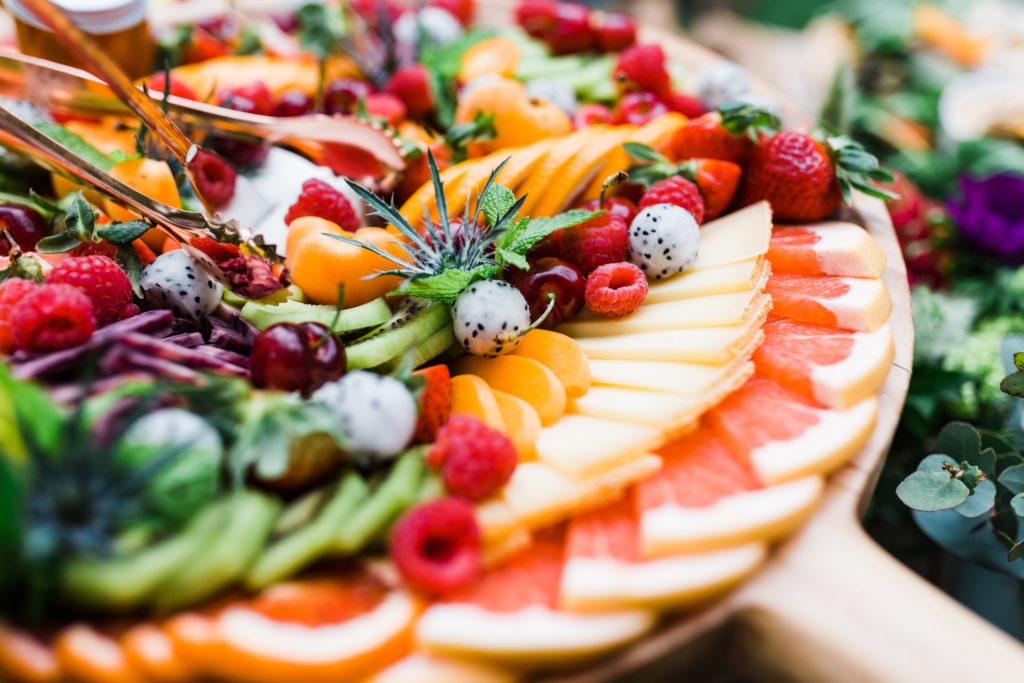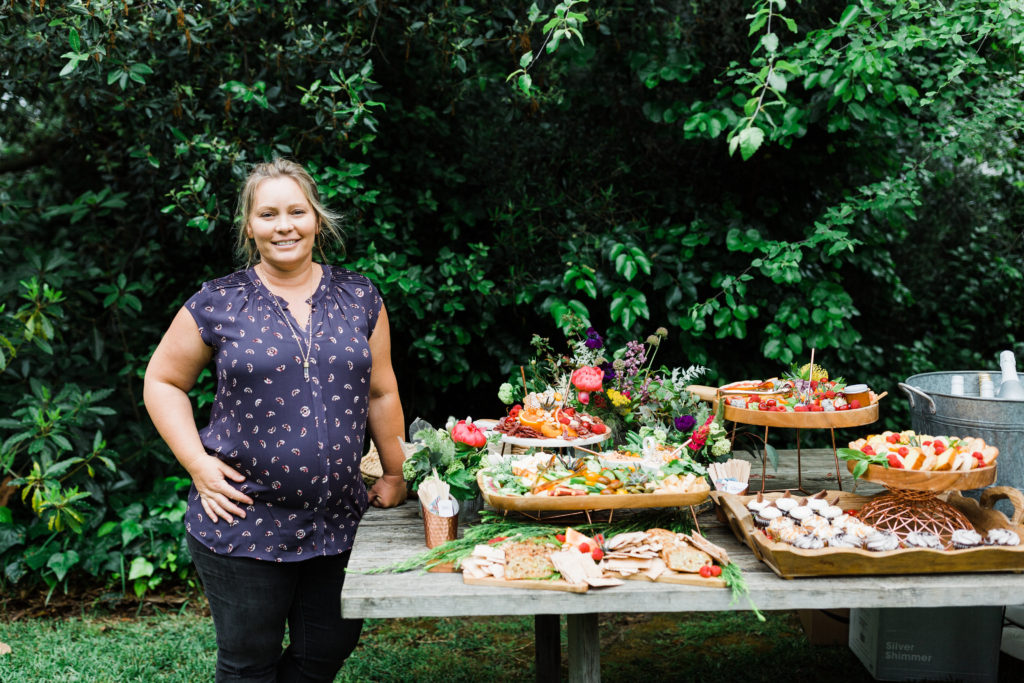 Our favorite One Hope was kind enough to supply the bubbly and the wine! I mean, is it really a fun ladies night without the wine?!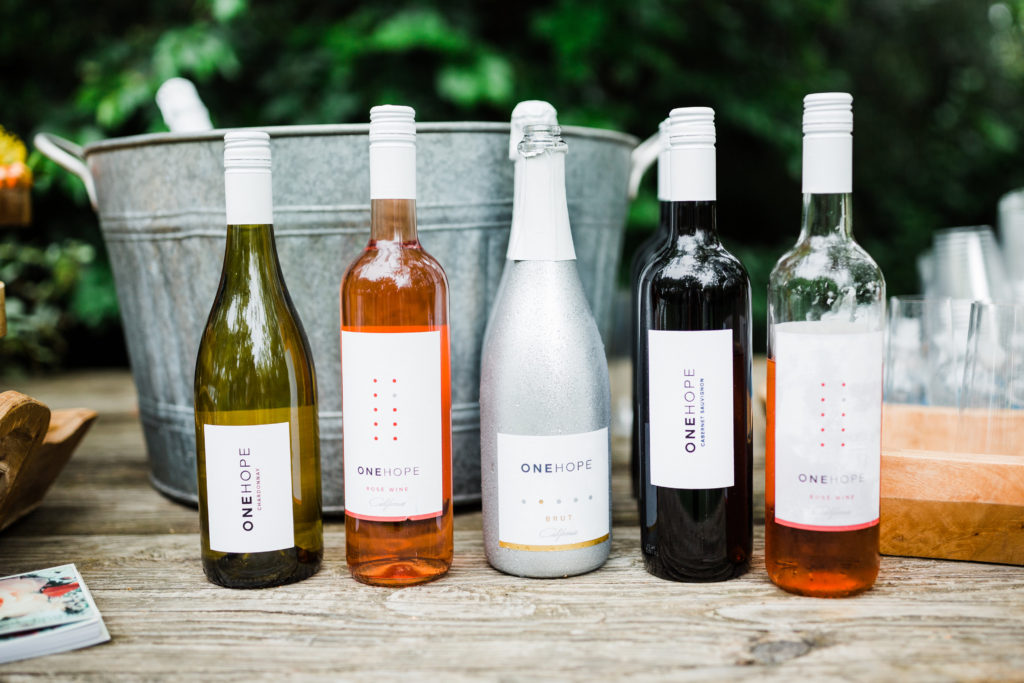 More pretty flowers from French Buckets!! I was obsessed!!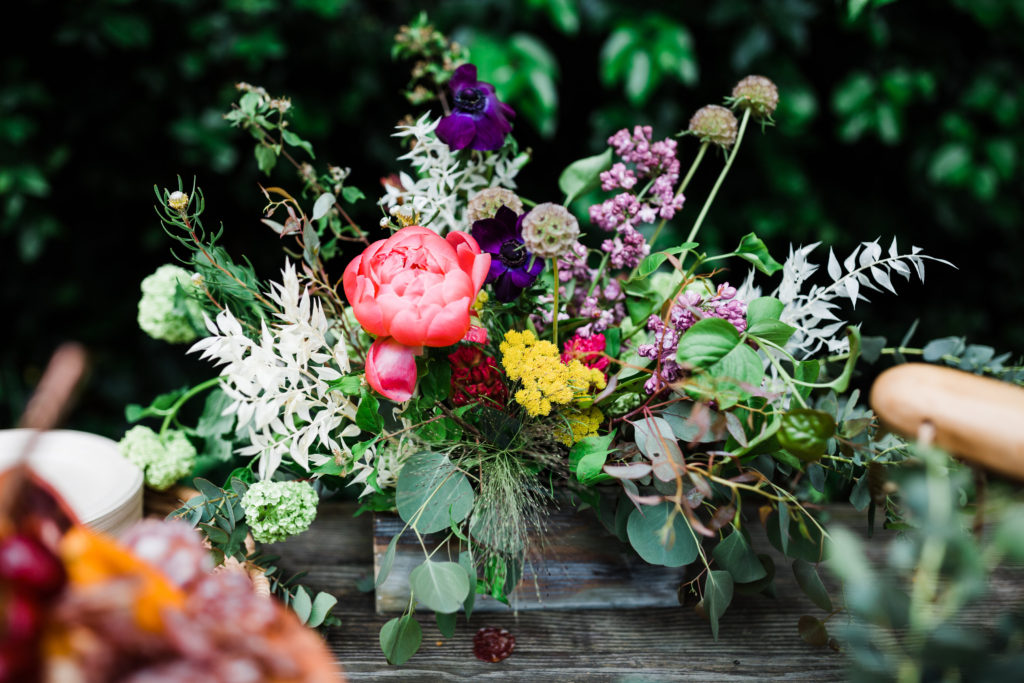 These cute little cupcakes were from Ralph's you guys!! Like what the heck, who knew?!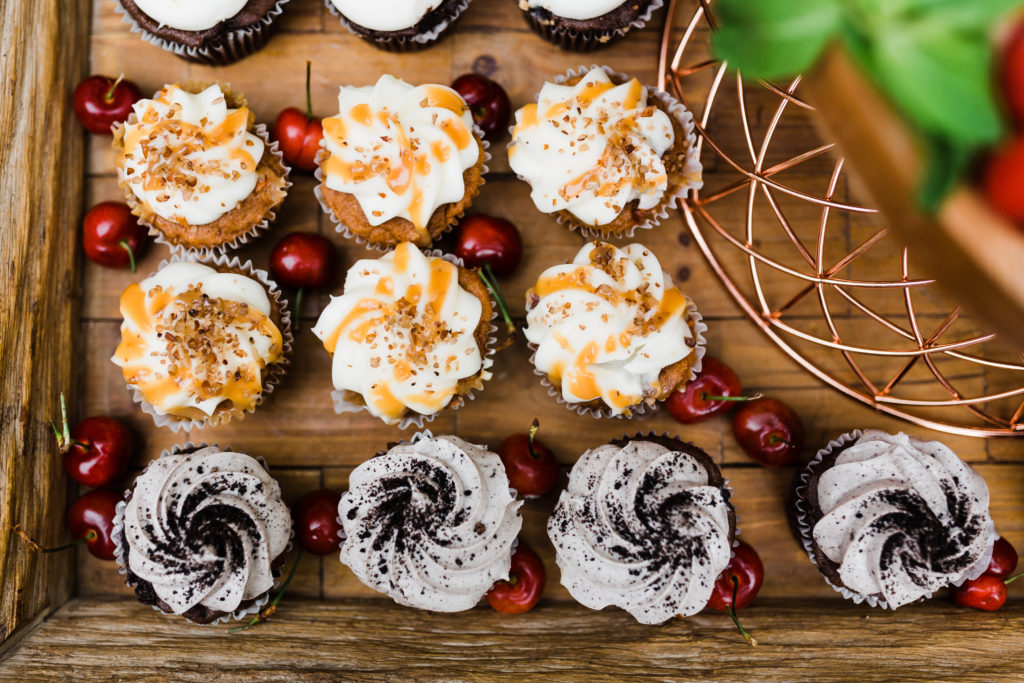 I love this lady right here!! And love that she started this with her four (yes FOUR) sweet daughters!!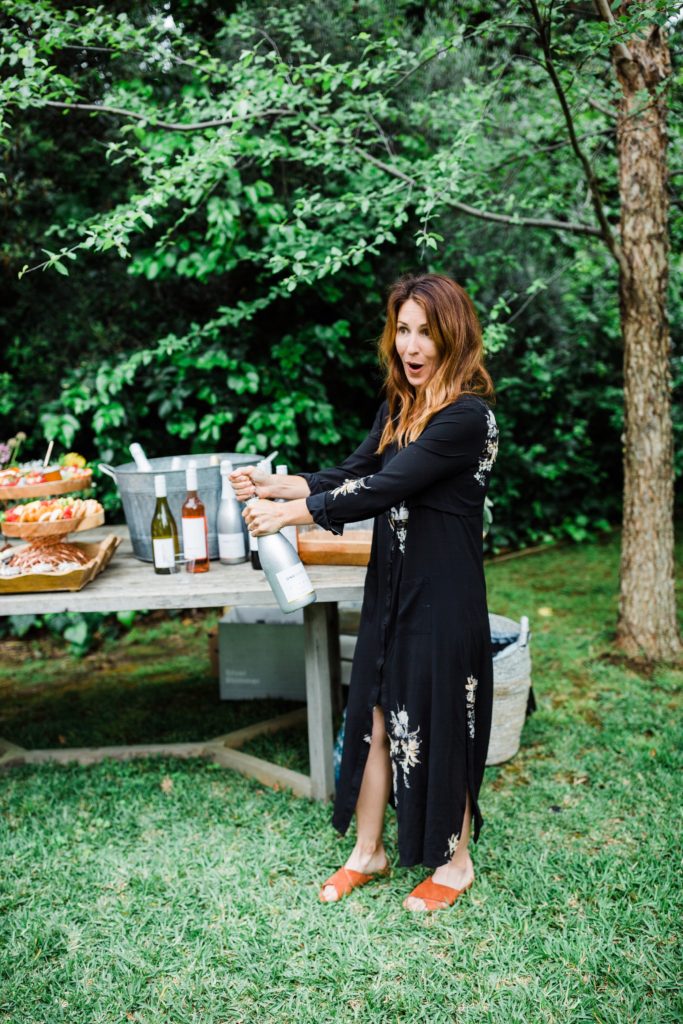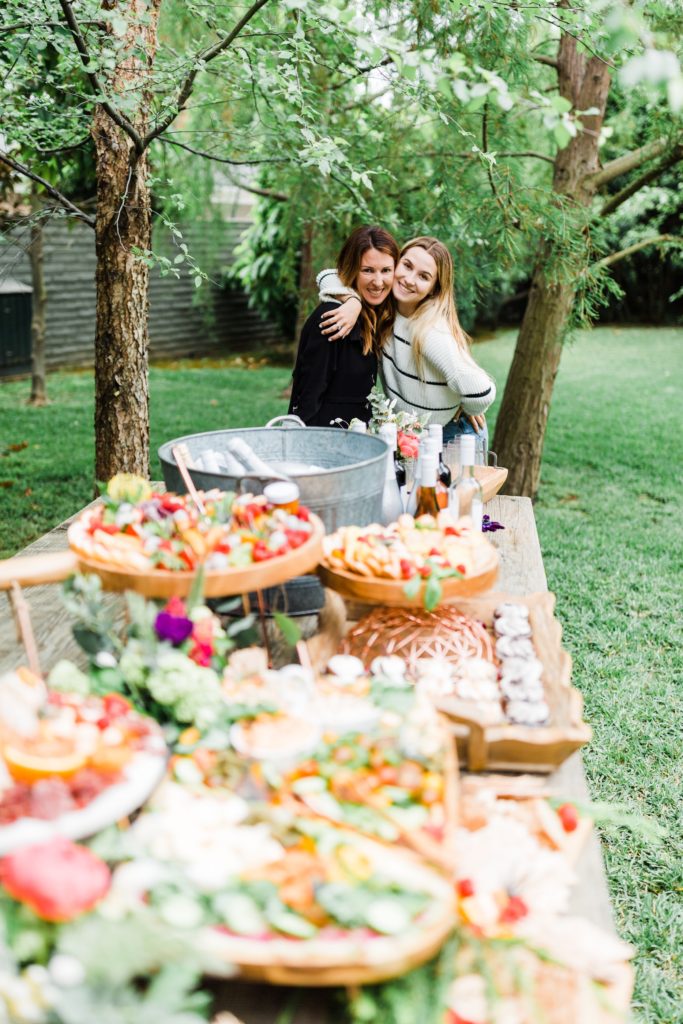 So truthfully, I was pretty nervous right when we started, but lucky for me I was around such amazing women that they inspired me and I felt at ease! Plus, it didn't hurt that when I looked into the audience I saw a lot of familiar faces because I have the most supportive friends who came out!!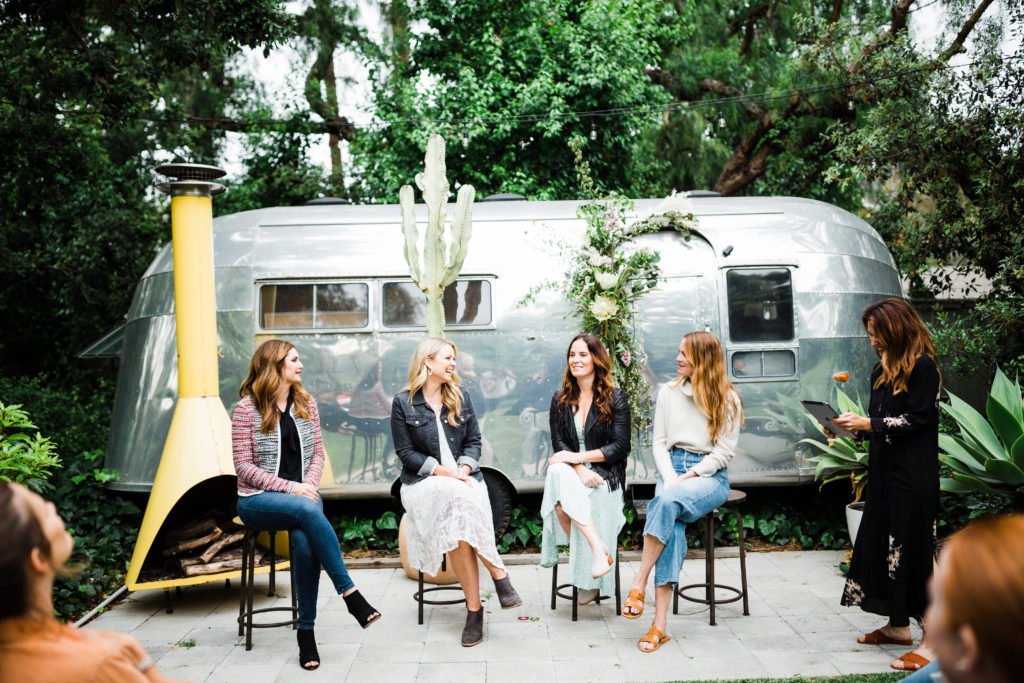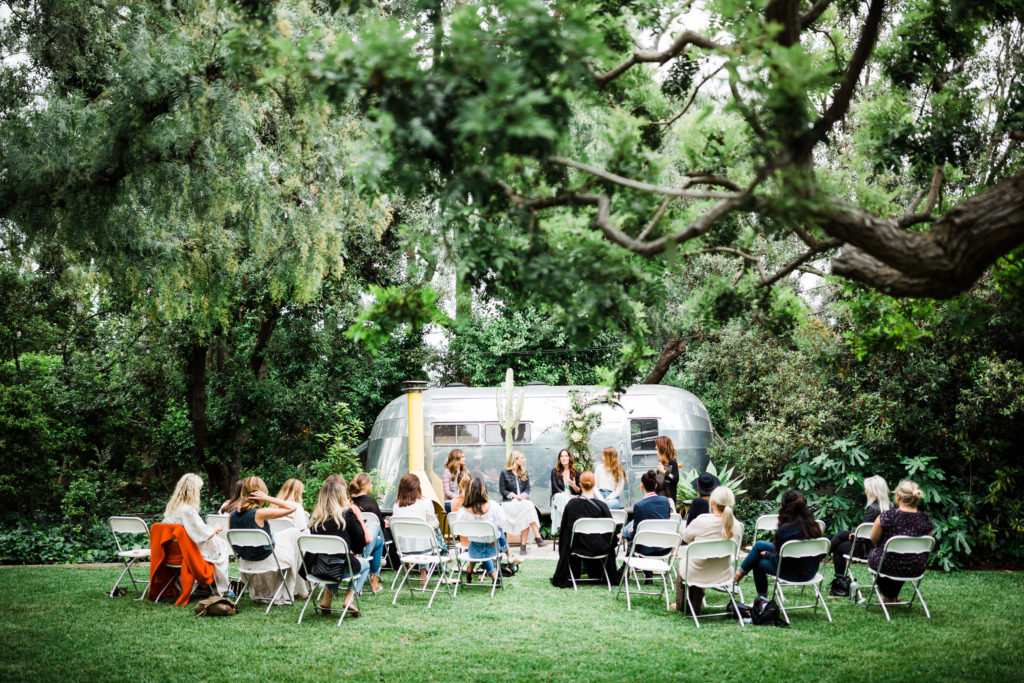 We laughed A LOT!! Along with myself, guests were able to hear from emotional intelligence expert and college professor Dr. Tess Breen, Interior Designer Lindye Galloway, and fashion designer and owner of Brock Collection Laura Vasser. Such incredibly inspiring ladies, right?!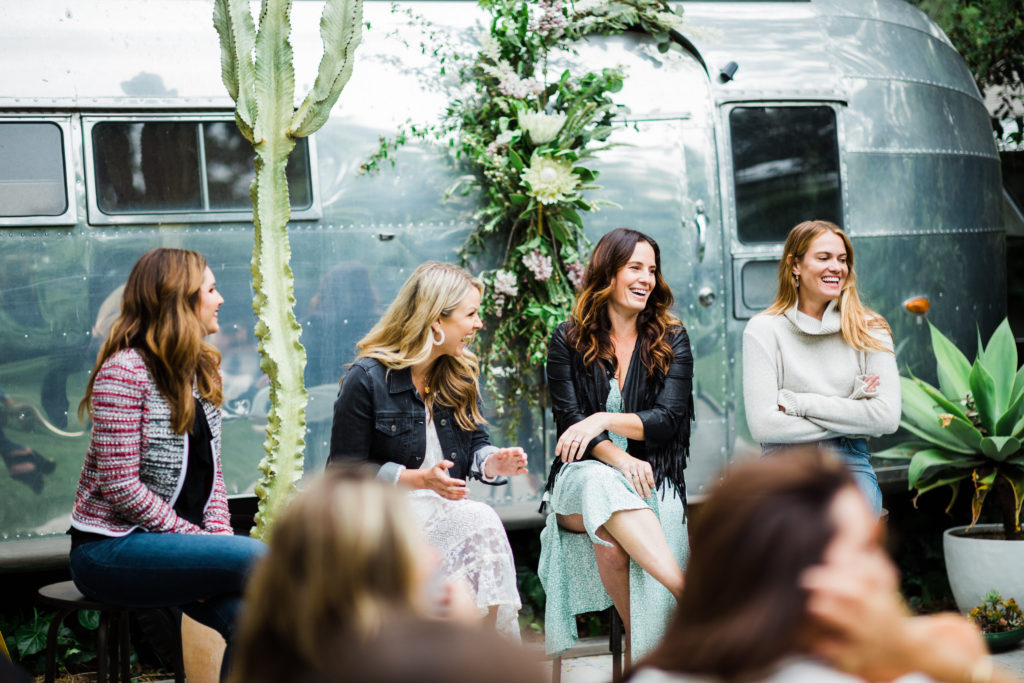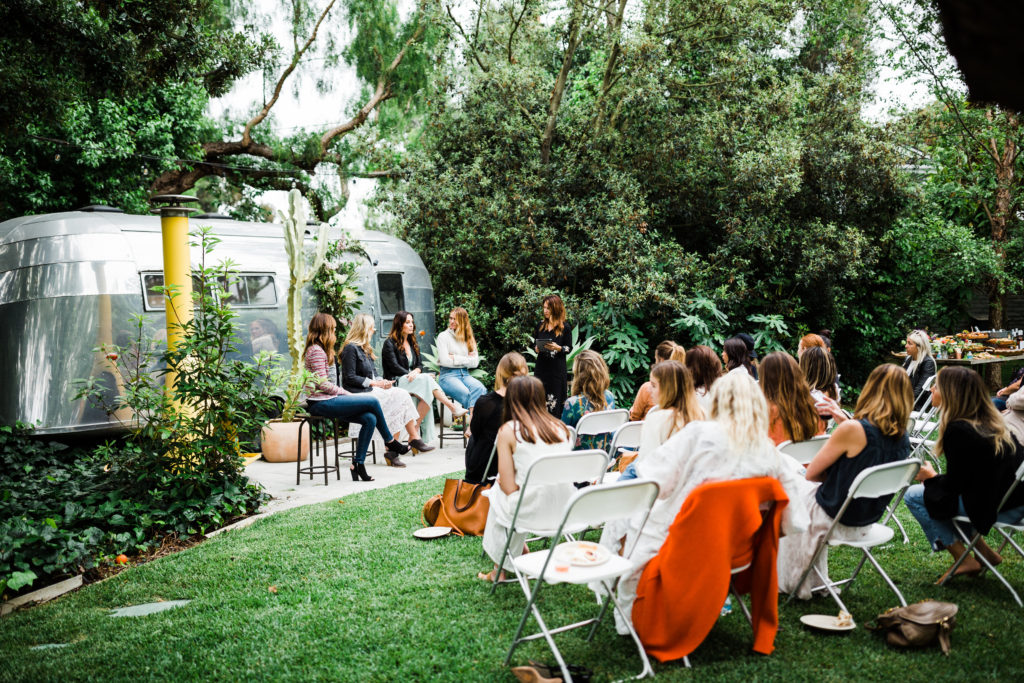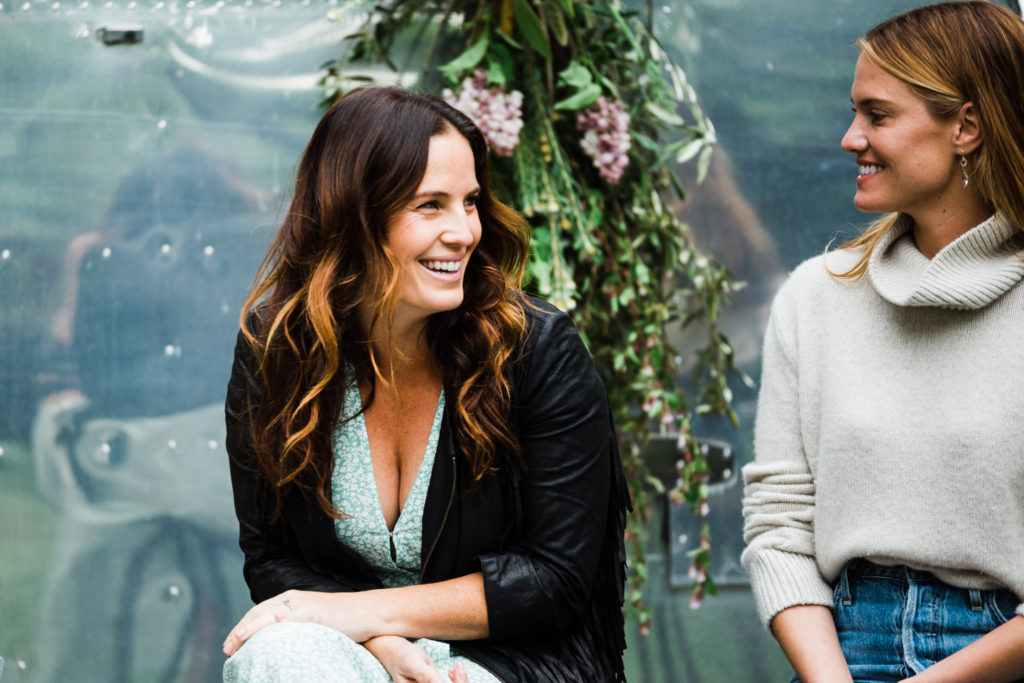 Subjects ranged from what inspired you to get into your career, what is your average day like, what has been your greatest achievement and what sets you apart from others in your field. It was so interesting to hear all of the responses and how all of them related back to motherhood and that amazing job in itself!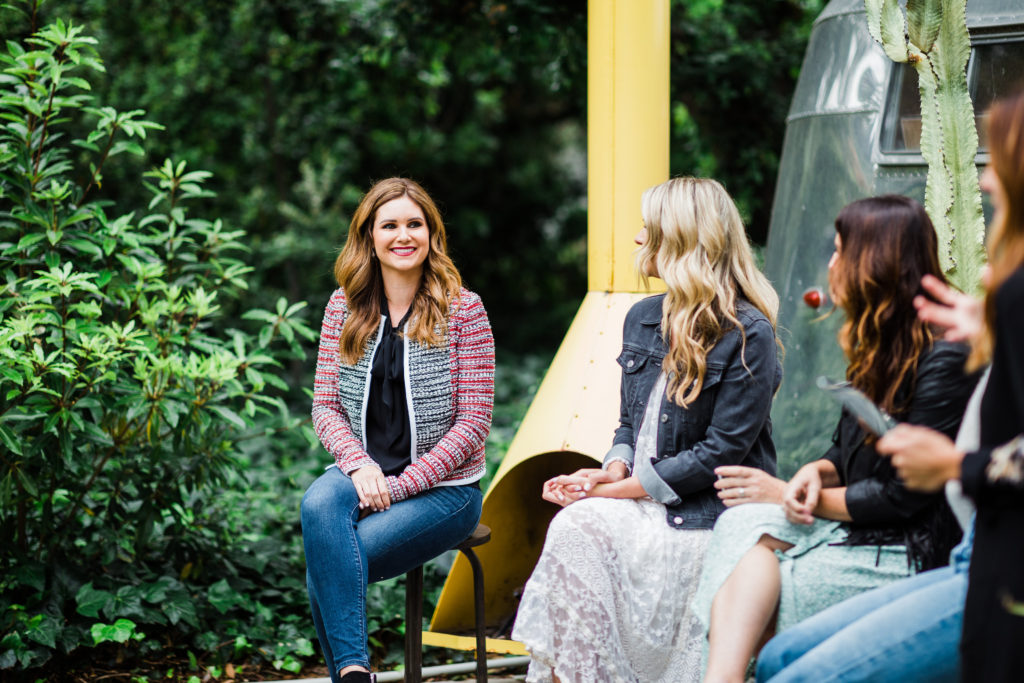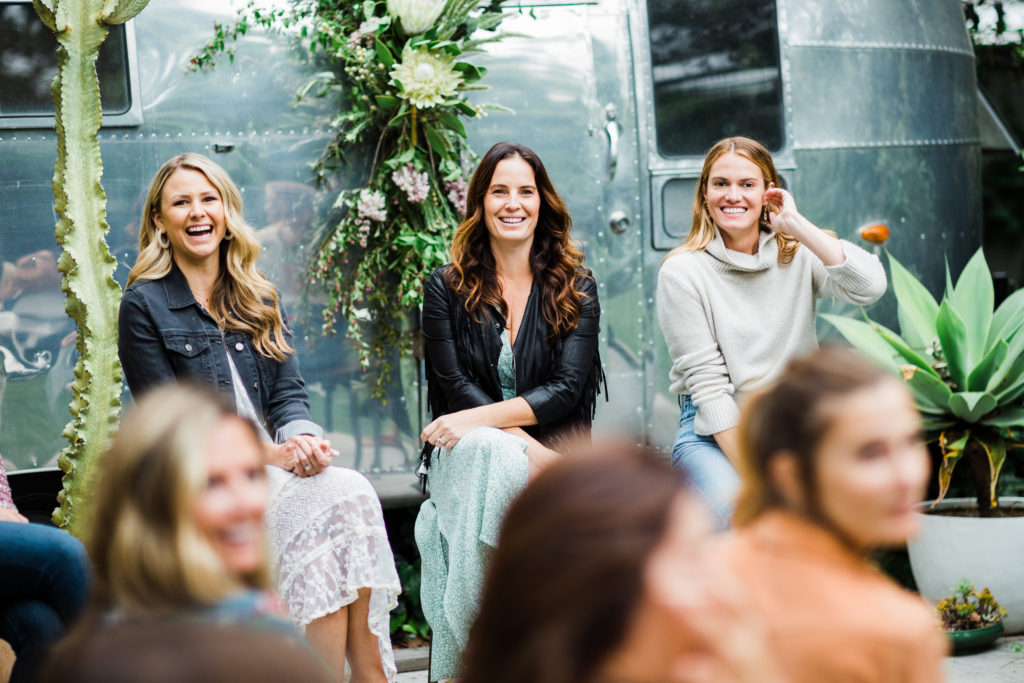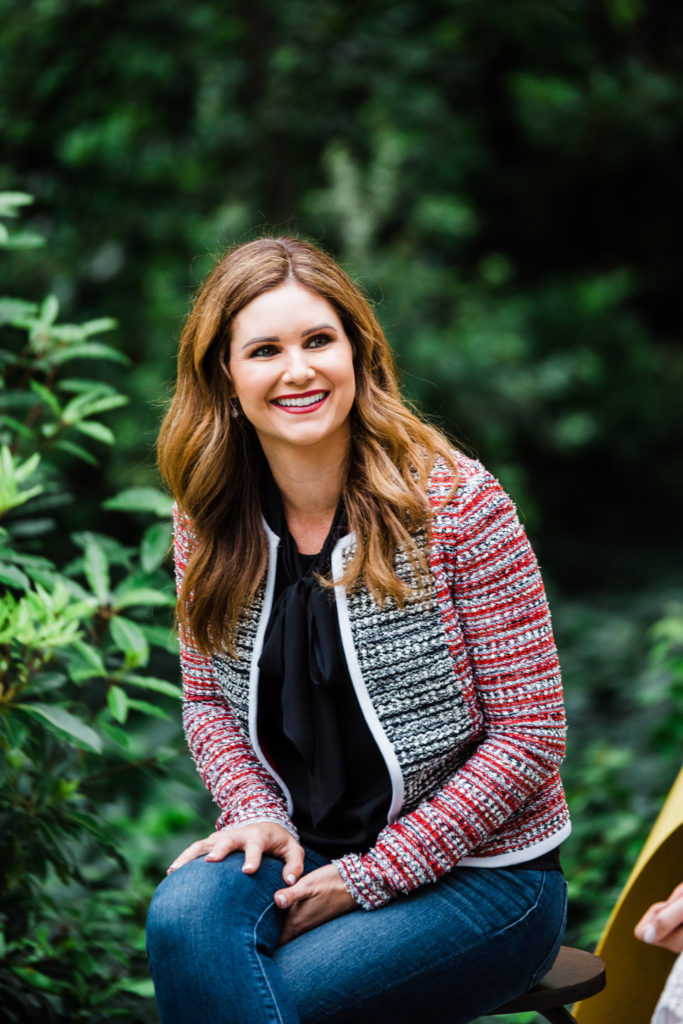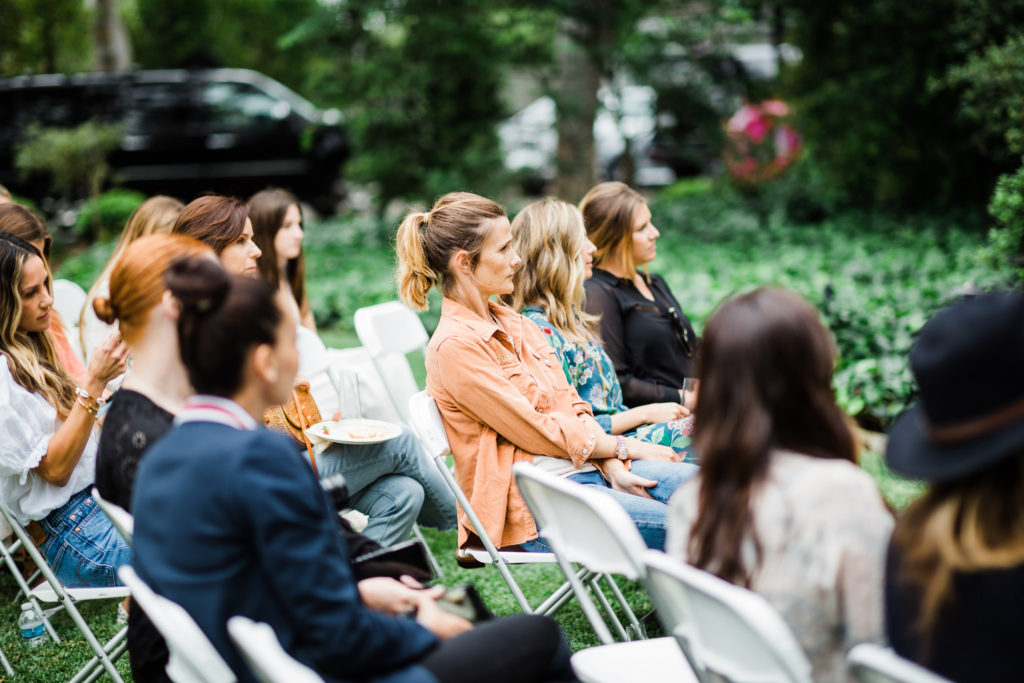 Such a great little group right here. I feel honored to be among them!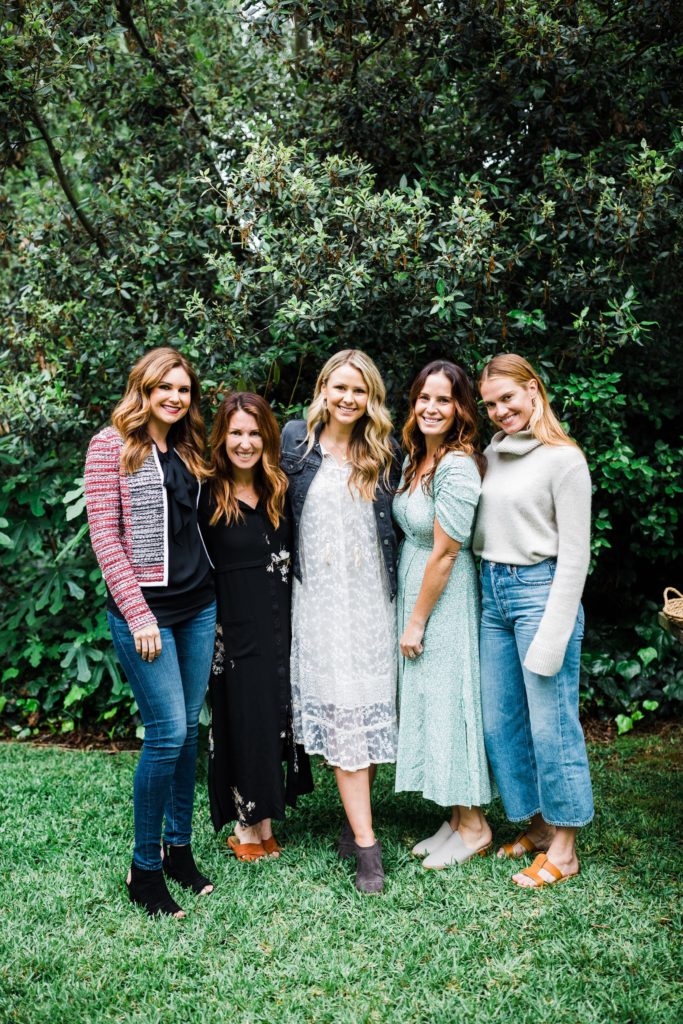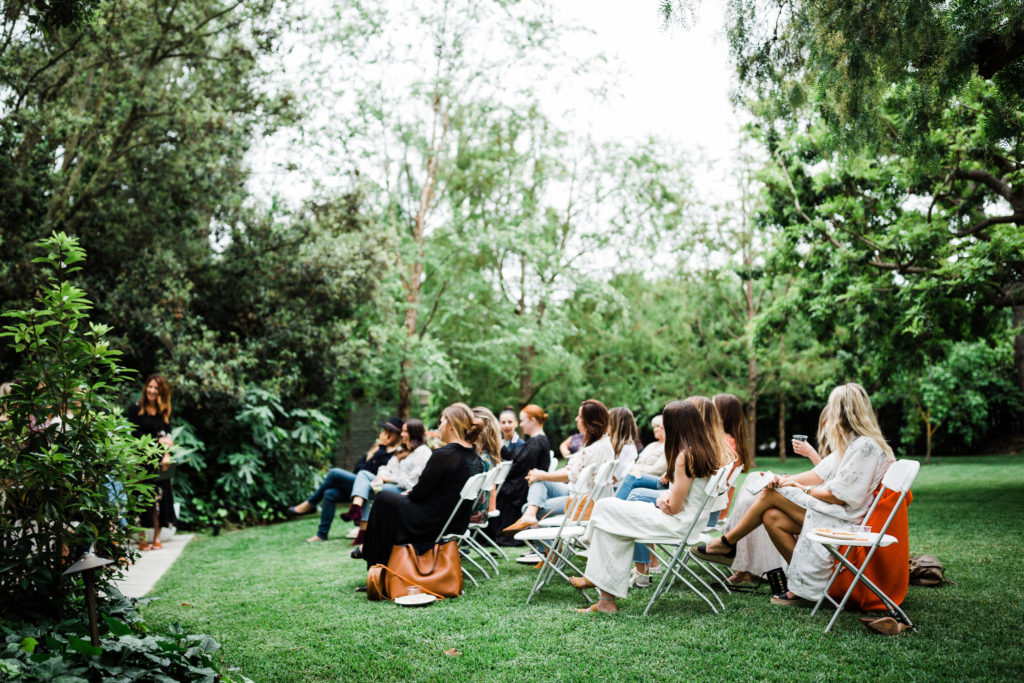 Thank you Jaime for putting together this event, bringing all of us ladies together and for inviting me to be a part of it! I know this talented woman has much more up her sleeves, so stay tuned for more events and follow TRIBE on Instagram – you can learn about ways to support her cause there as well!
xx
Jacquelyn