I recently teamed up with a really amazing group of vendors to create a rehearsal dinner inspired table. It's so often that so much focus is placed on the actual wedding that the rehearsal dinner becomes an afterthought. From my own experience, the rehearsal dinner was one of the best parts of my wedding weekend. It was intimate with the ones I love and more low key, but still a great party.
One of the main problems with the rehearsal dinner is finding the right place to host it. Restaurants can seem like a good idea but the feel of them is often cheesy or not the style we desire. That's one of the many reasons I fell in love with Brick & Laurel, an amazing rental space in San Diego. It is the perfect size for a small party and has the best vibe of brick industrial walls that are just asking to be prettied up! I think it's the perfect space to host a rehearsal dinner or even a birthday party or shower!!
Lucky for me Sarah, owner of Catalina Neal, also owns Brick and Laurel, so I was able to utilizee her amazing floral skills as well. She even offers that as part of a package when renting out the space, genius right?! Our vision was a pretty Winter to Spring tablescape that was as welcoming as it was sophisticated. The feel is light and airy with some coziness oozing off of the brick walls. I added in a few of our other favorite vendors and the party was complete!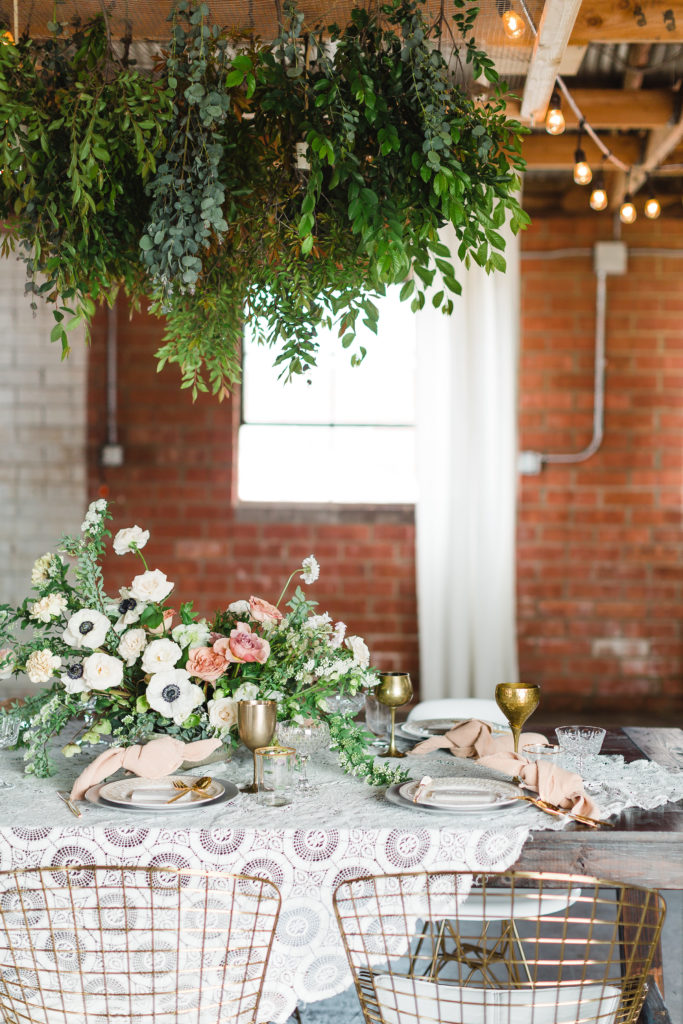 Keep scrolling to see more of these beautiful images the Dulcet Creative ladies took of our rehearsal dinner inspired table. You can also see it on The Fashionable Hostess Blog today as well!
First let's show off what the lovely Taryn from Twinkle & Toast created for us… Even though the wedding is the main event, that doesn't mean the rehearsal dinner doesn't deserve it's time to shine! She deserves a pretty invite too, and this one is just so good with all that combo of amazing colors!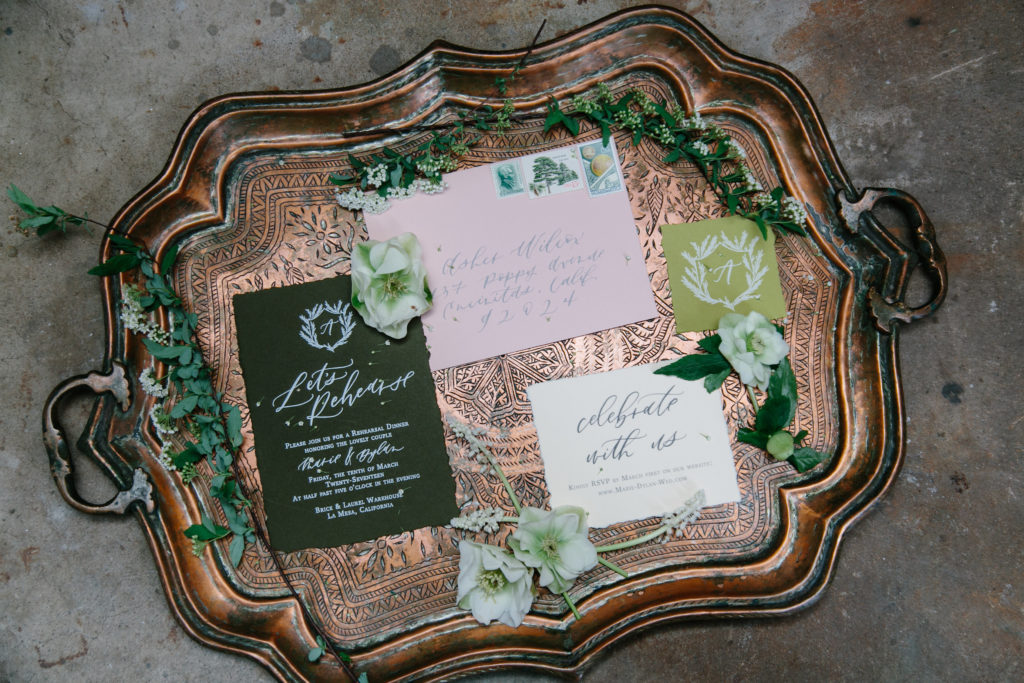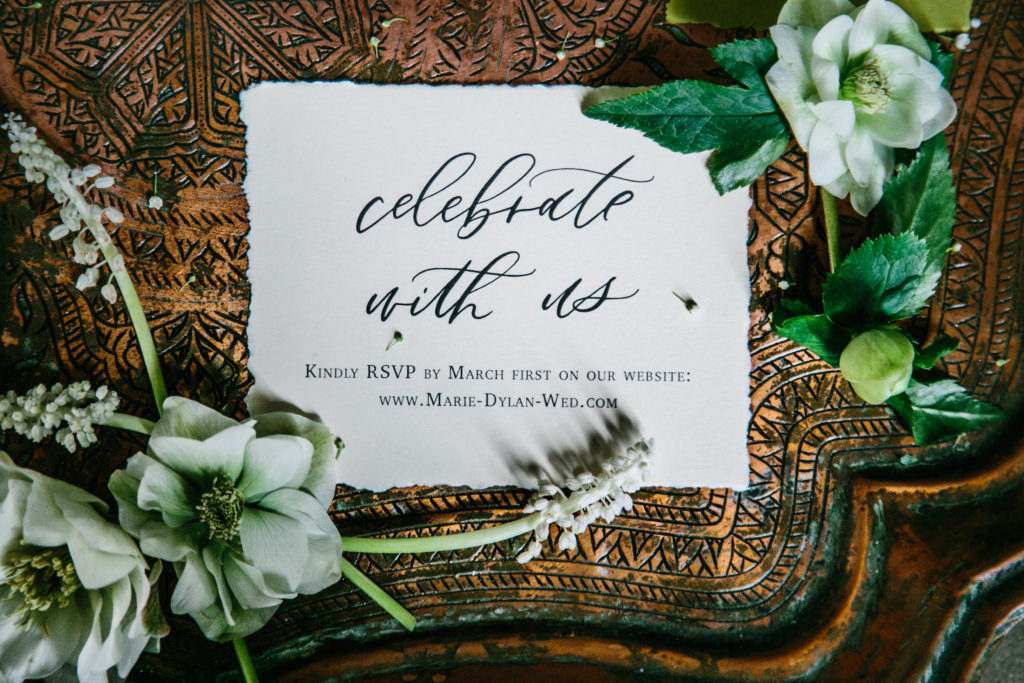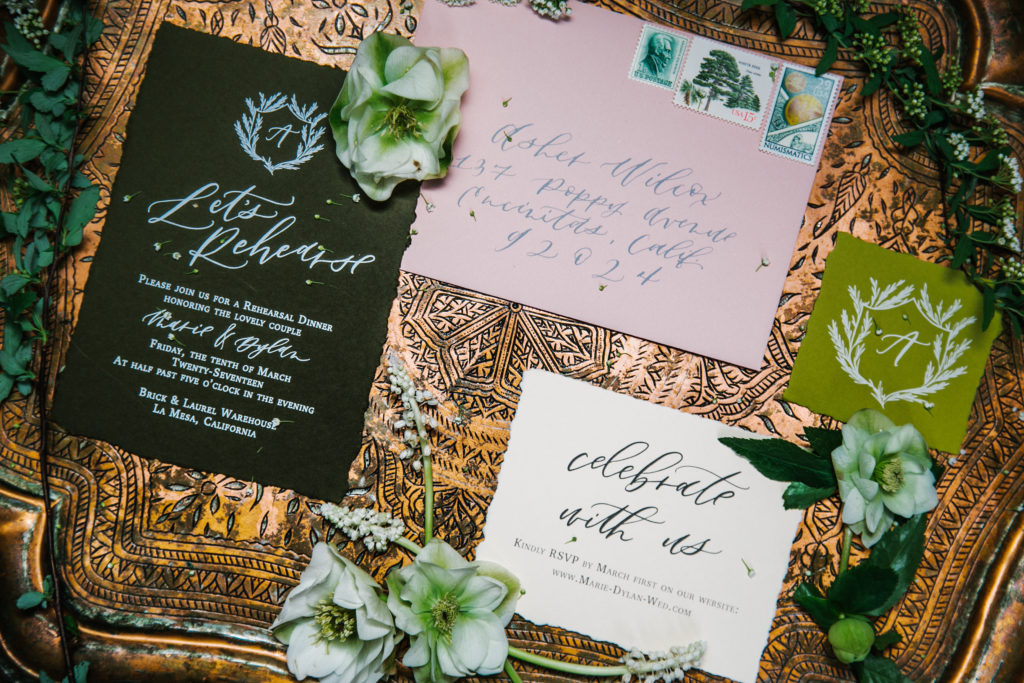 That gorgeous combination of dark and light colors was the ideal contrast for our Winter to Spring inspiration. I carried it over to the beautiful table. It's elegant but warm and inviting at once. The perfect place to celebrate something so important but still having that relaxed vibe letting the actual wedding shine.
I especially love the softness of the vintage lace tablecloth compared to the industrial metal chairs and brick walls. And can we take a second to talk about that greenery install Catalina Neal created?! It really makes it feel like Spring is in the air!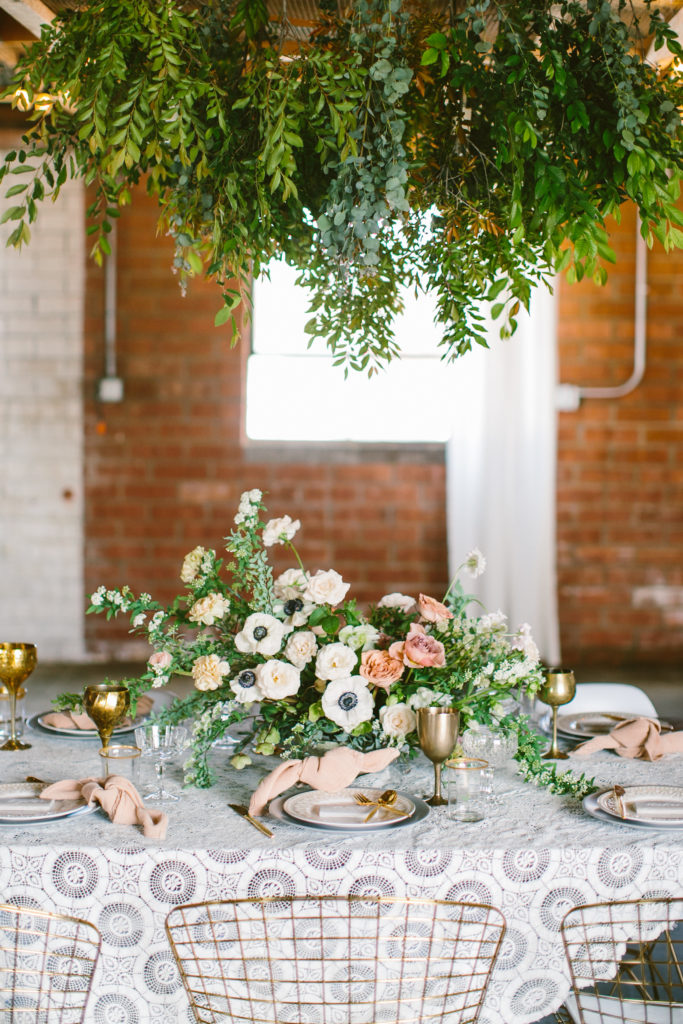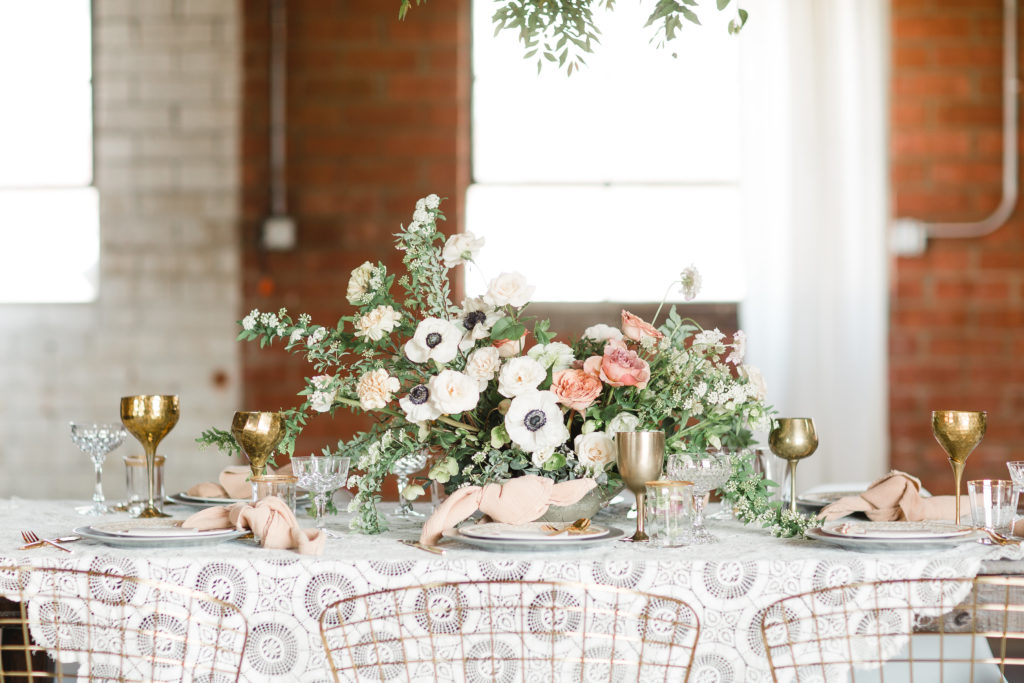 The gold wire chairs are from Pow Wow Design Studio, can I have those in my home please?!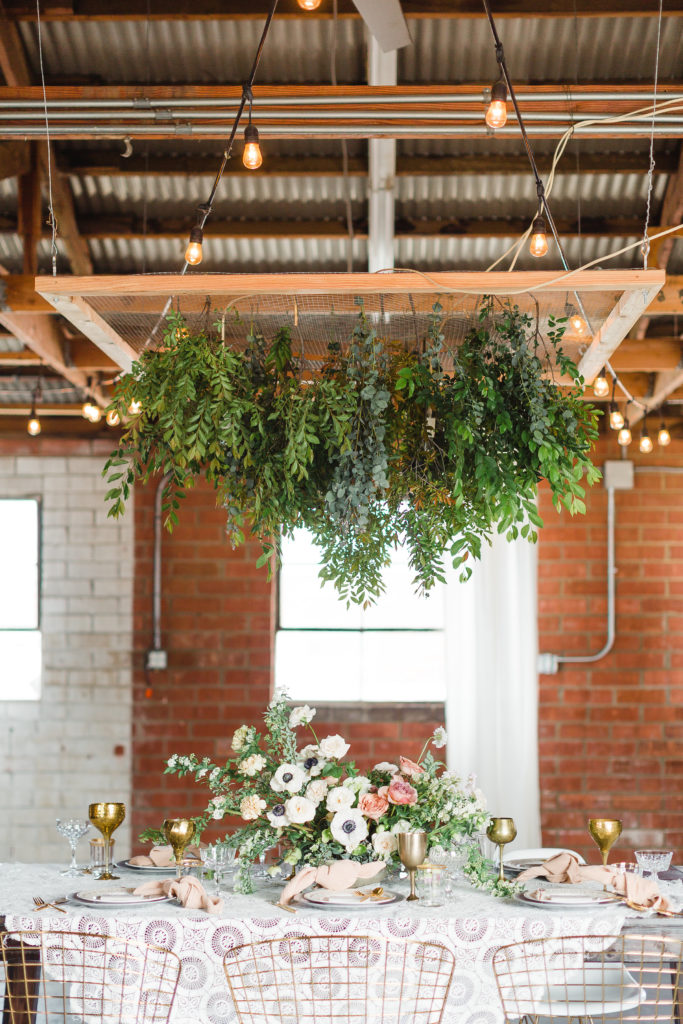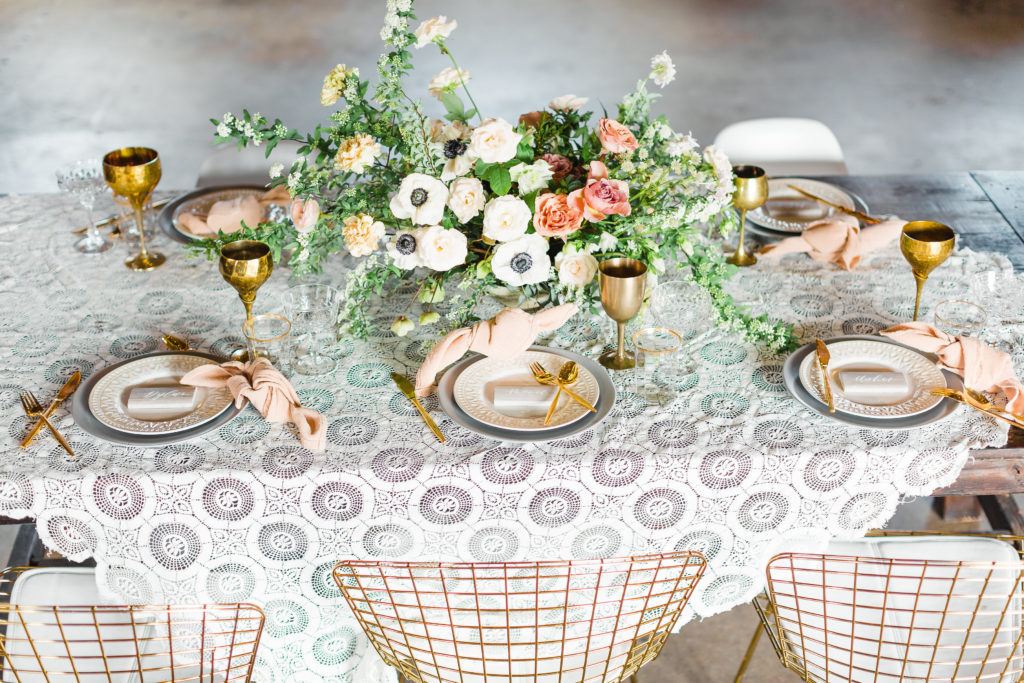 All of the gorgeous tabletop items are from my girl Farra at Hostess Haven. She is always adding pretty pieces to her collection, and these new grey ceramic plates are brand spanking new! Aren't they the prettiest shade?! They would make just about any table and color scheme look amazing! And those pretty place cards are done by the talented Twinkle & Toast again!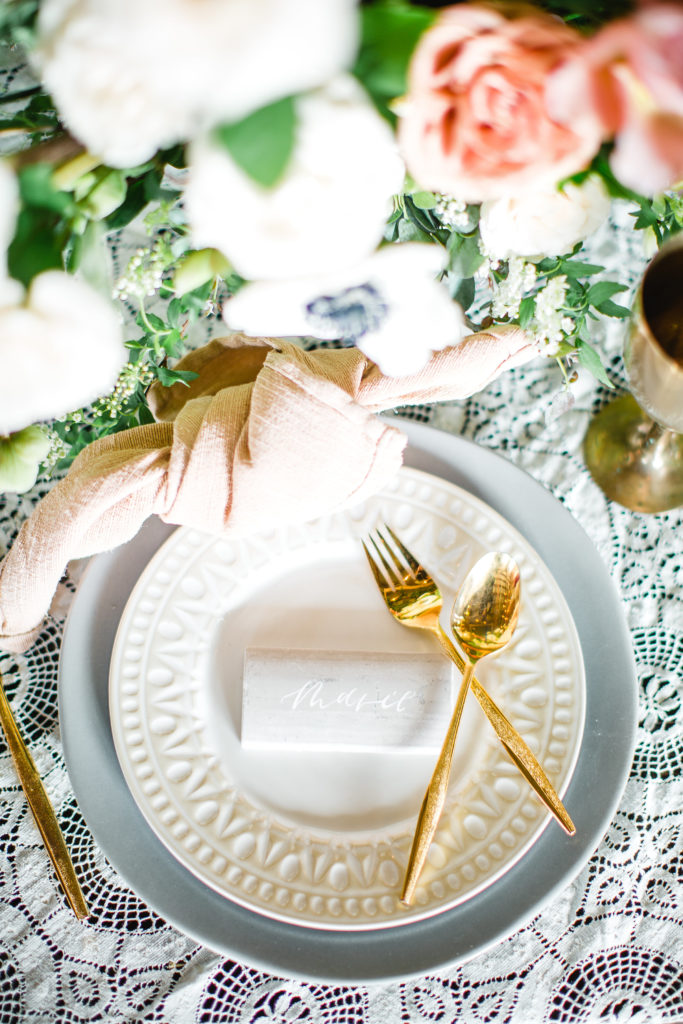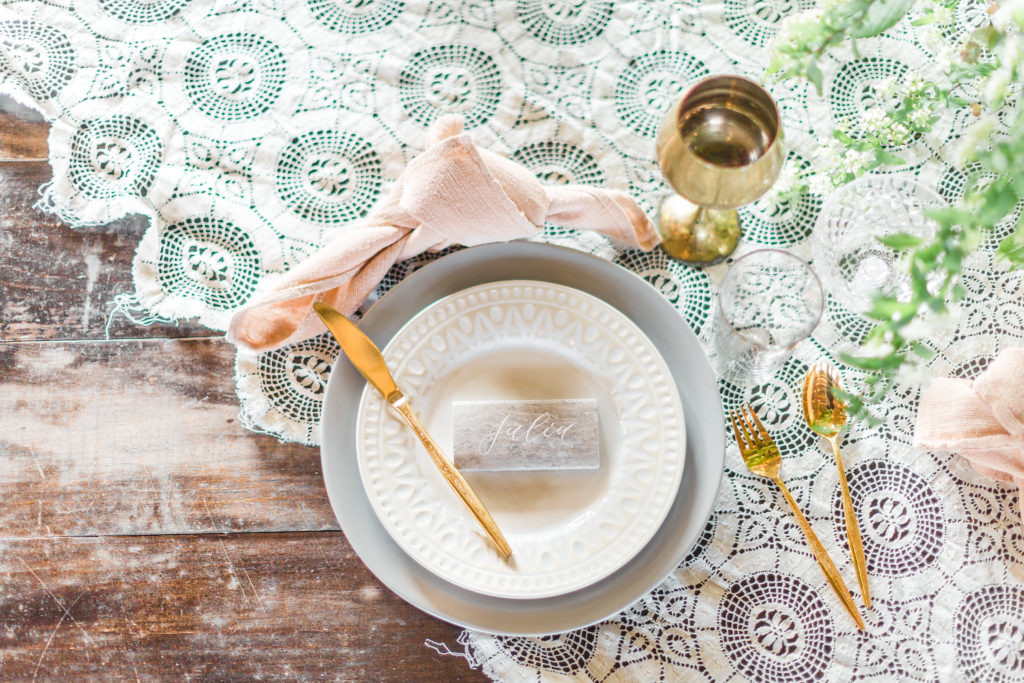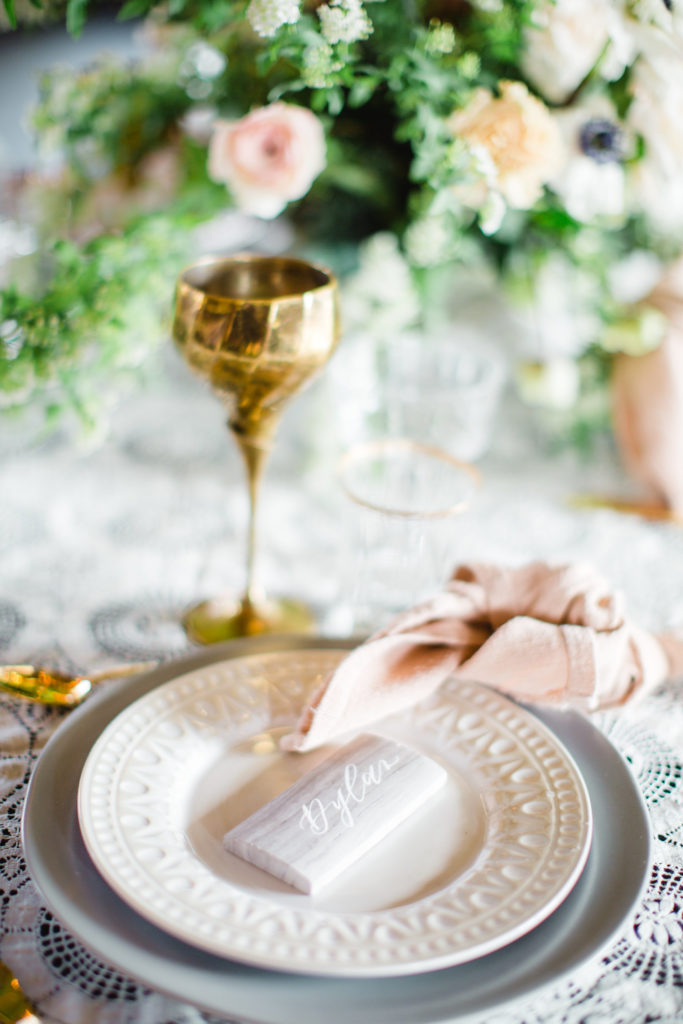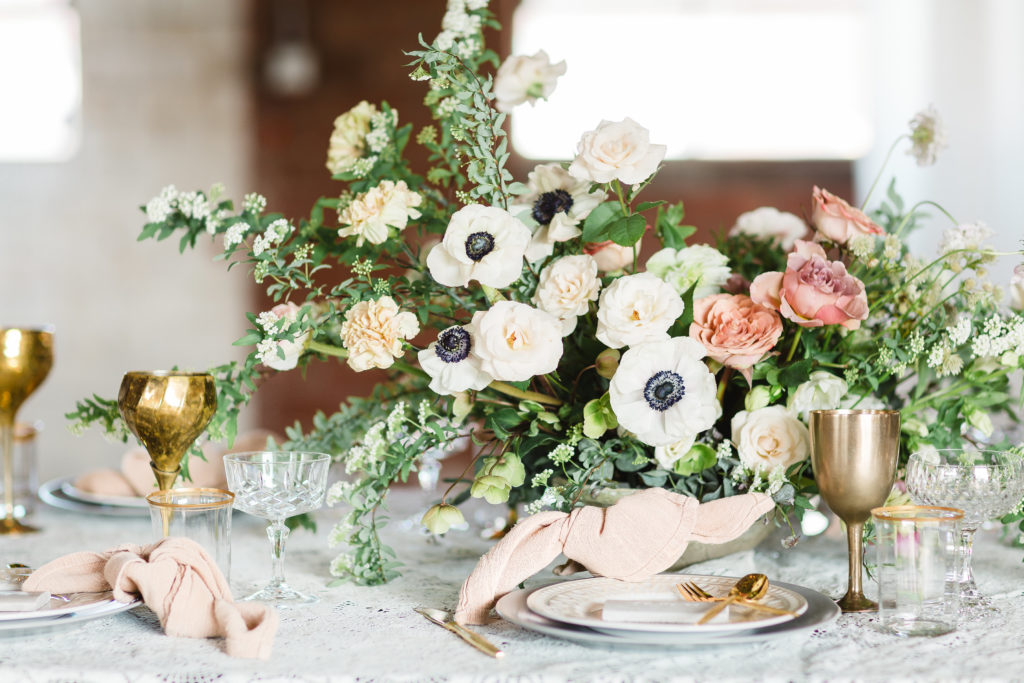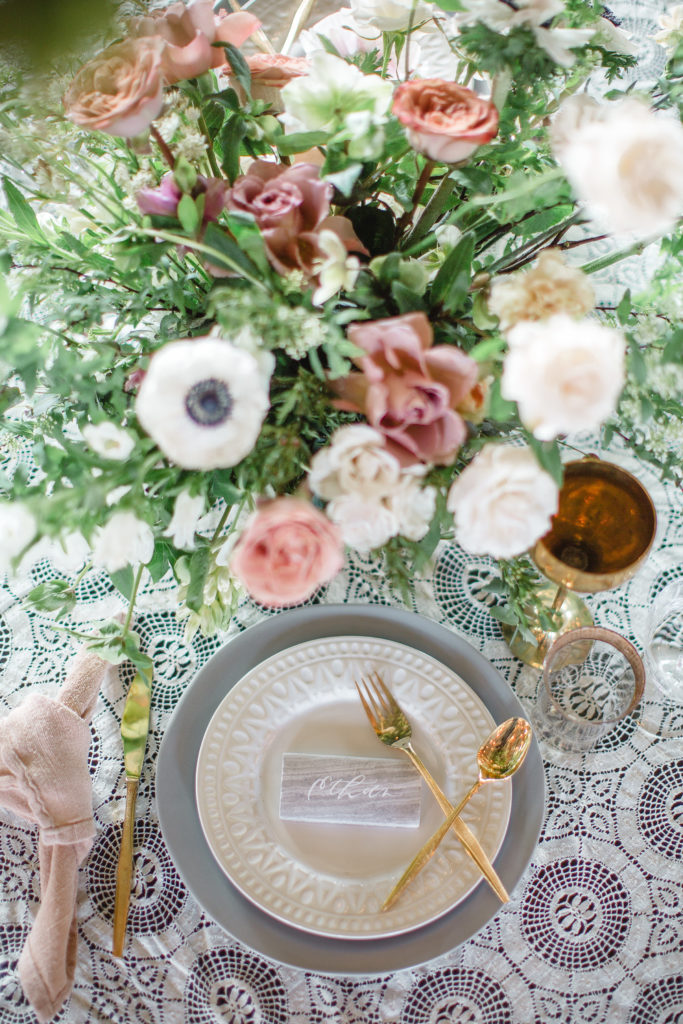 Last but not least, I always love having One Hope Wine at any event I host and a rehearsal dinner would be no exception! Their wines are so yummy and also give back to multiple charities which I of course love!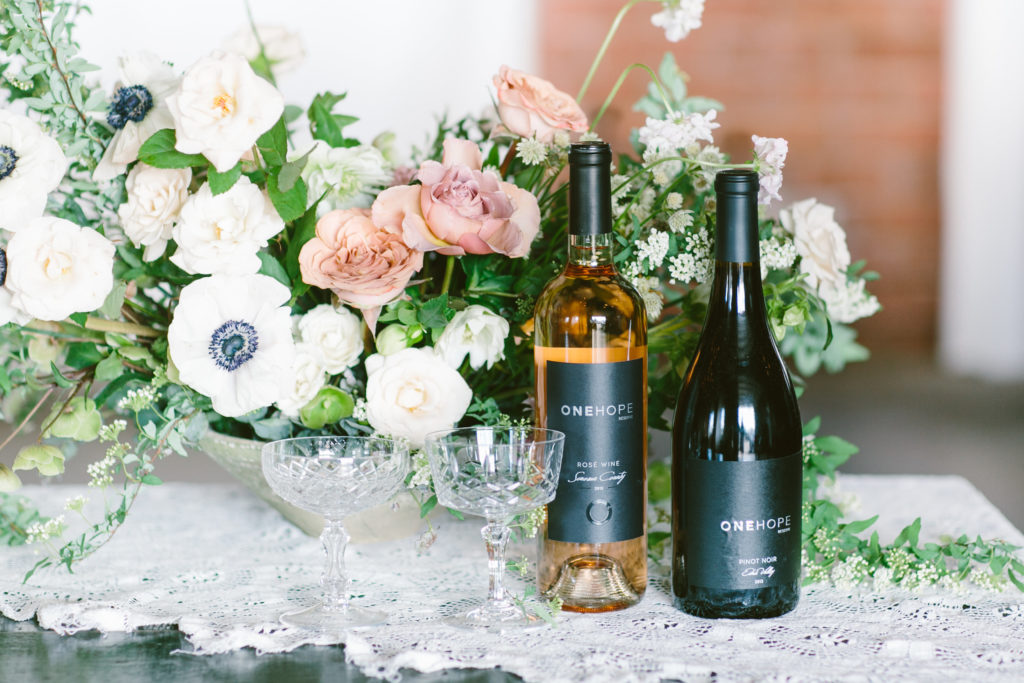 So much pretty in one place right?! I love how this rehearsal dinner inspired table came to life. Proof that the rehearsal dinner can be just as thought-out and gorgeous as the wedding, well almost ;)
xx
Jacquelyn