We love a good theme and we lived it up last week with sharks on the blog! This is our last post with all of the shark fun, and it's a good one! Plus it officially kicks of Shark Week!!! I couldn't let all the shark fun go by without a big Shark Party, could I?! No way!!
I recently asked our followers what they wanted to see more of, and a bunch of you said that you wanted more boy parties! Right away I had to chuckle to myself because I'm a boy mom, two boys who I love so much! But… I tend to do a lot of girl parties, haha! I guess I am living it up vicariously but it also made me sad that I'm not representing the little dudes very well. And I also know that it's hard to get inspiration for boy's stuff, there's not a lot out there!
So this is dedicated to the boys, and we will be trying to deliver more boy stuff for you soon! We love our girl time, but it was time for the guys to take center stage! Cue Shark Week and the raddest little Shark Party out there!
Shop this party at the bottom of the page!!
We are also featured on 100LayerCakelet today!!
Now for the adorable photos from Alison Bernier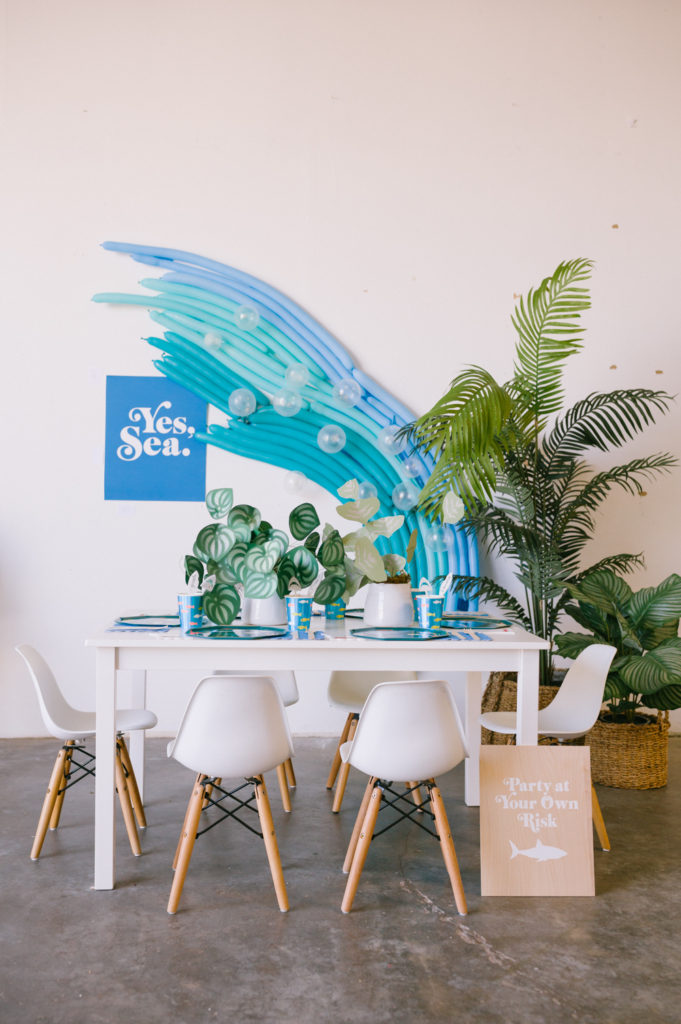 Gotta have some-fin special for an invite when it comes to a Shark Party! Poppy Jack Shop strikes again with this cute one, along with all of the cute details!!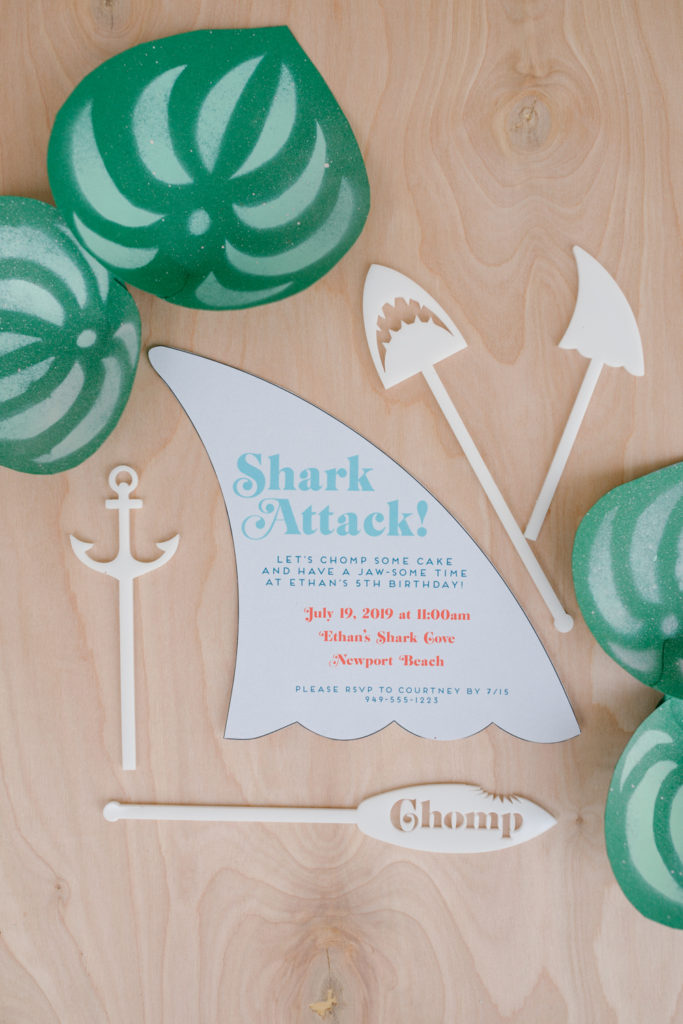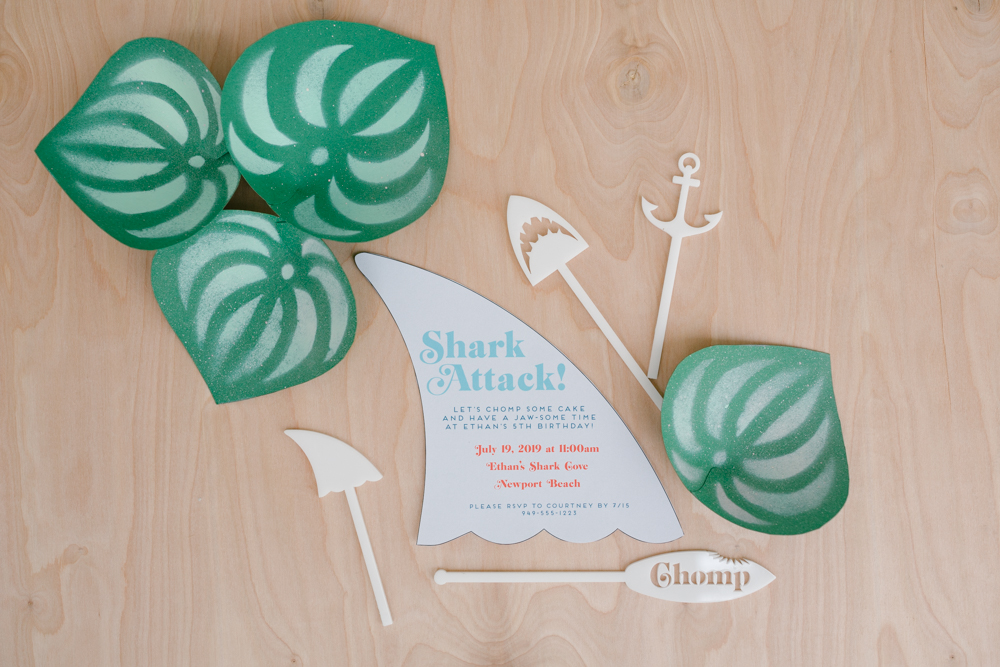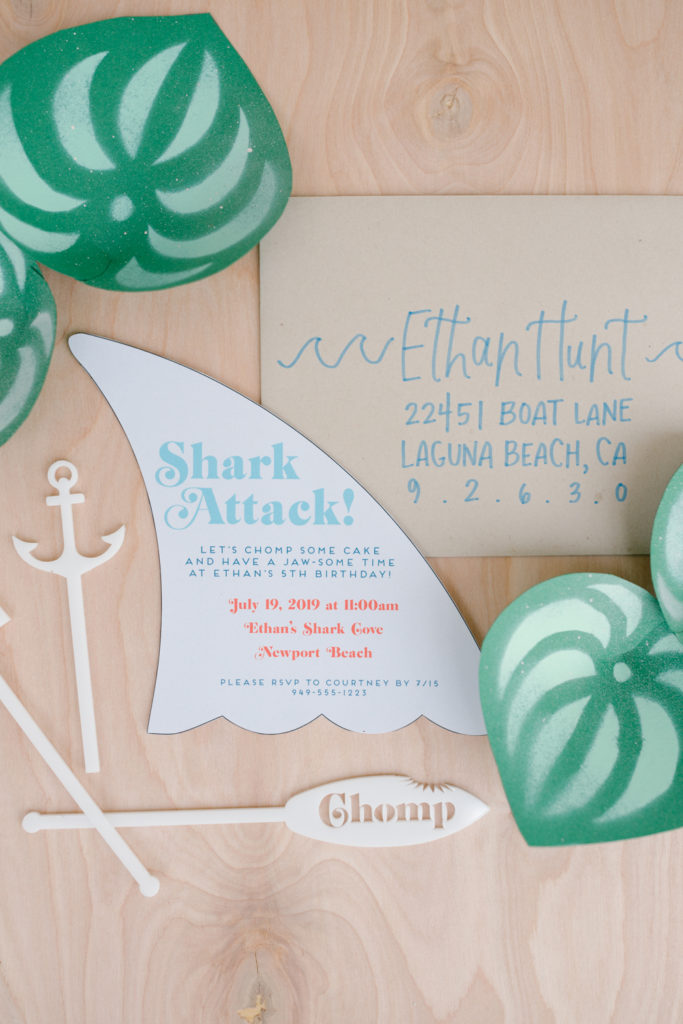 This is one dangerous party! So come and join at your own risk! I happened to spy 5 little sharks swimming around this very table looking for treats…
Again, I can always trust my pal Courtney of Poppy Jack Shop to have the cutest signage for our parties!! Like this one below!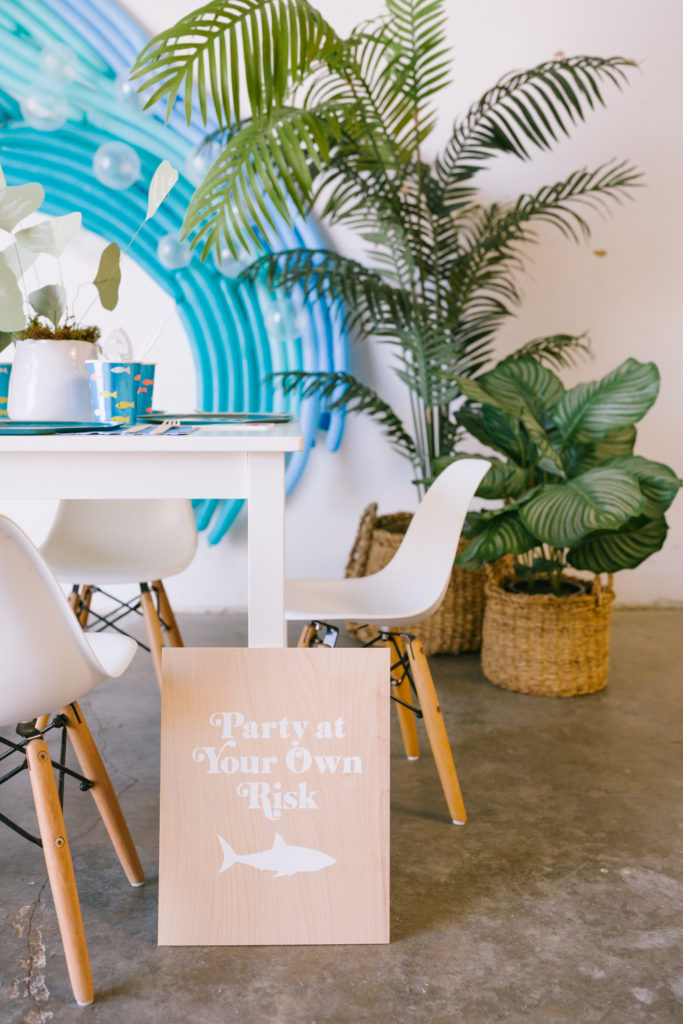 I had to use this cute Under the Sea collection by Meri Meri for the party! I love the blues, oranges, and yellows! We added some red as well with our place cards by Poppy Jack and on a few other details in the desserts!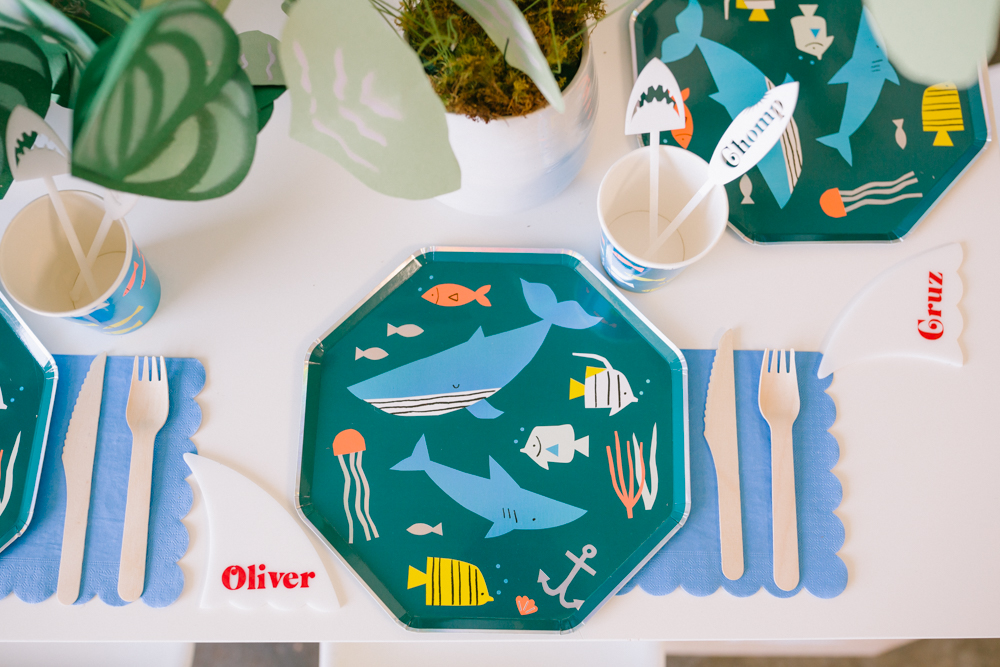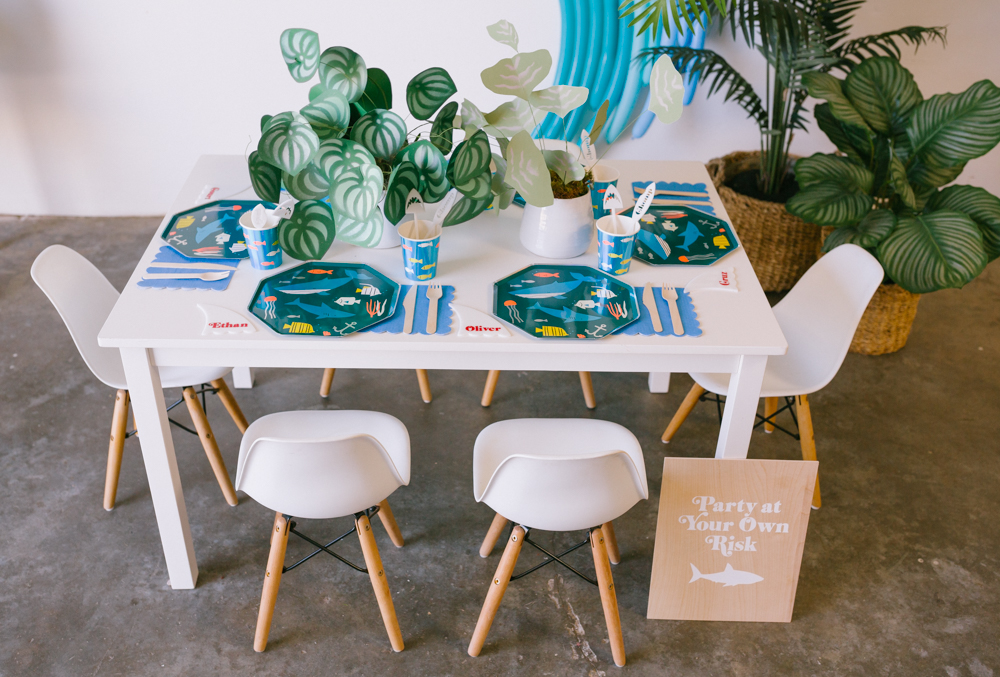 I was really inspired by a balloon installation I had seen on Oh Happy Day via Pinterest. We used Qualatex balloons and re-imagined it thanks to Ellen of The Pop Shop, then added the amazing Yes, Sea print by Daniella Manini and added some tropical faux foliage! Speaking of faux foliage, my friend Felisa from Of the Flowers did it again with those incredible paper plant arrangements! Those are paper you guys!! I love them so much, so creative!!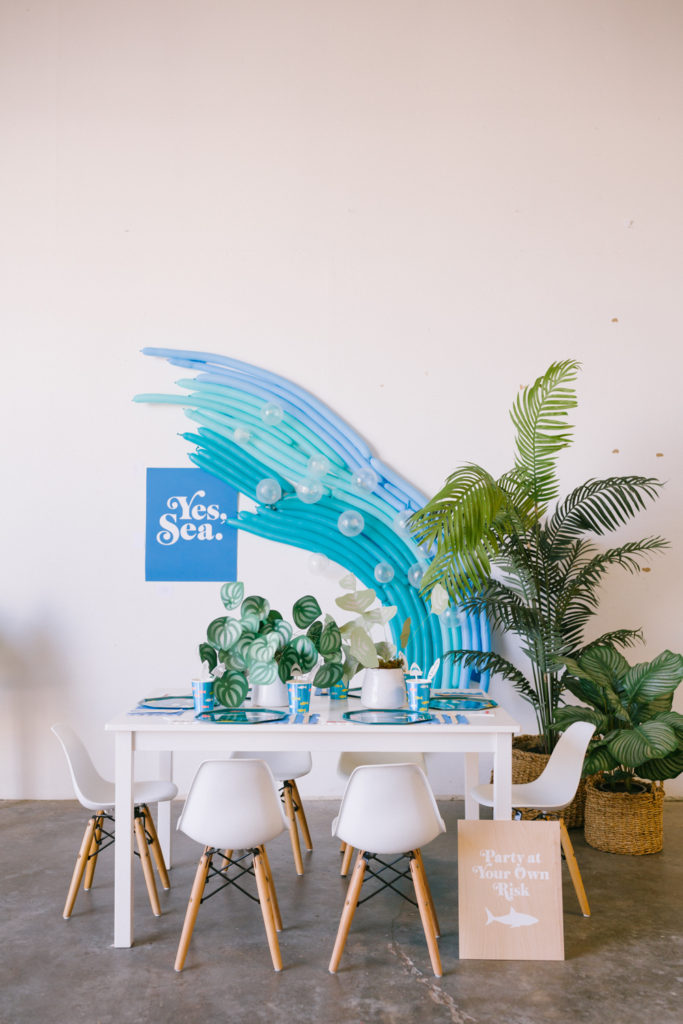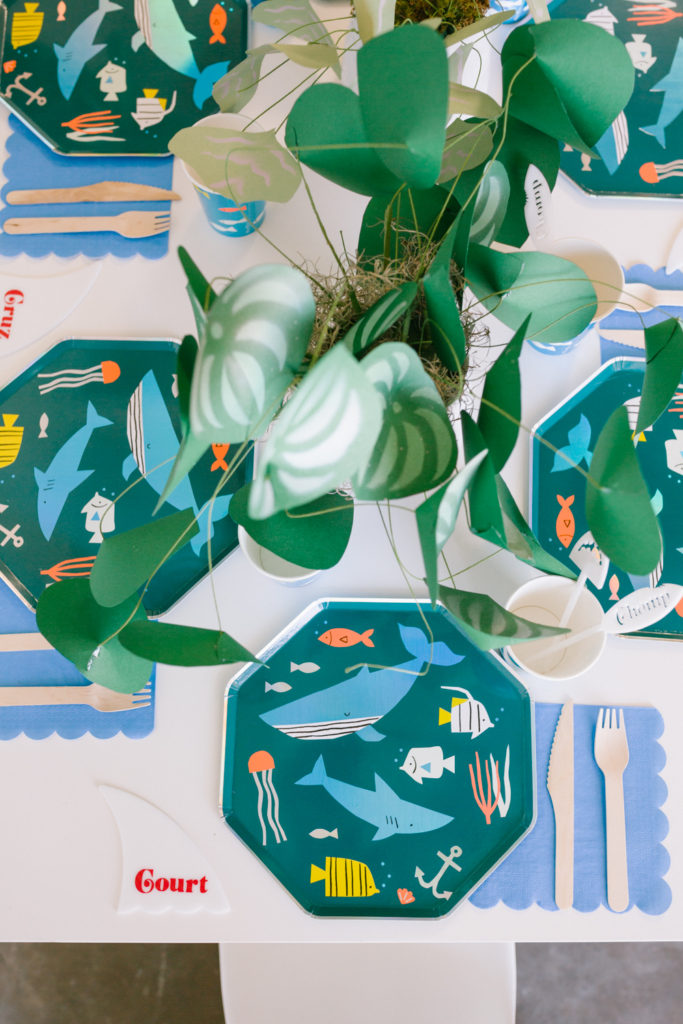 Love these details by Poppy Jack Shop! The surfboard with the bite mark, to die for ;)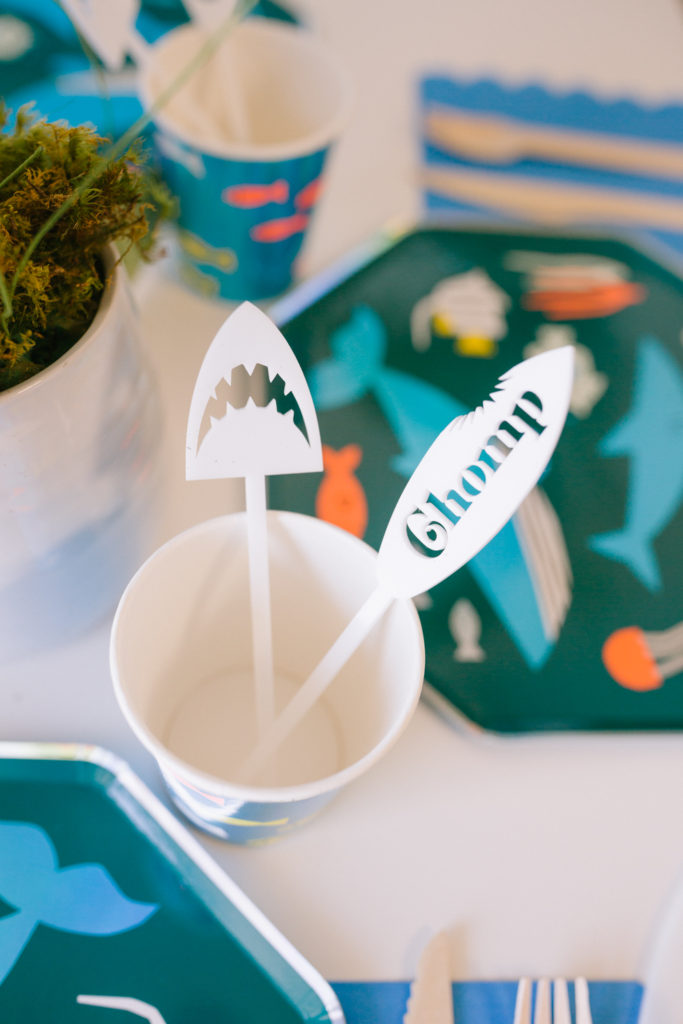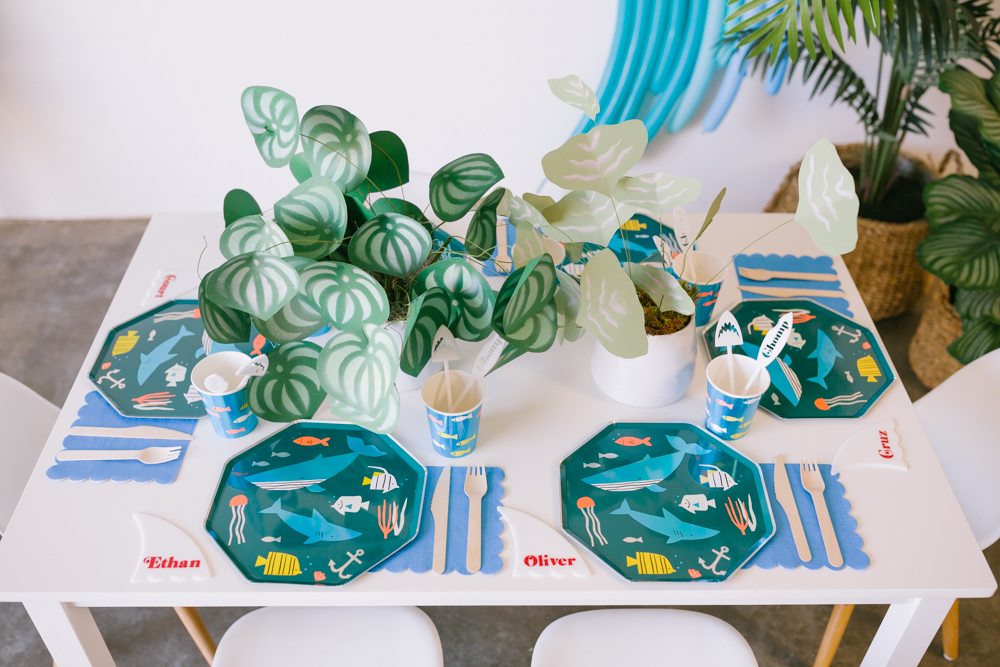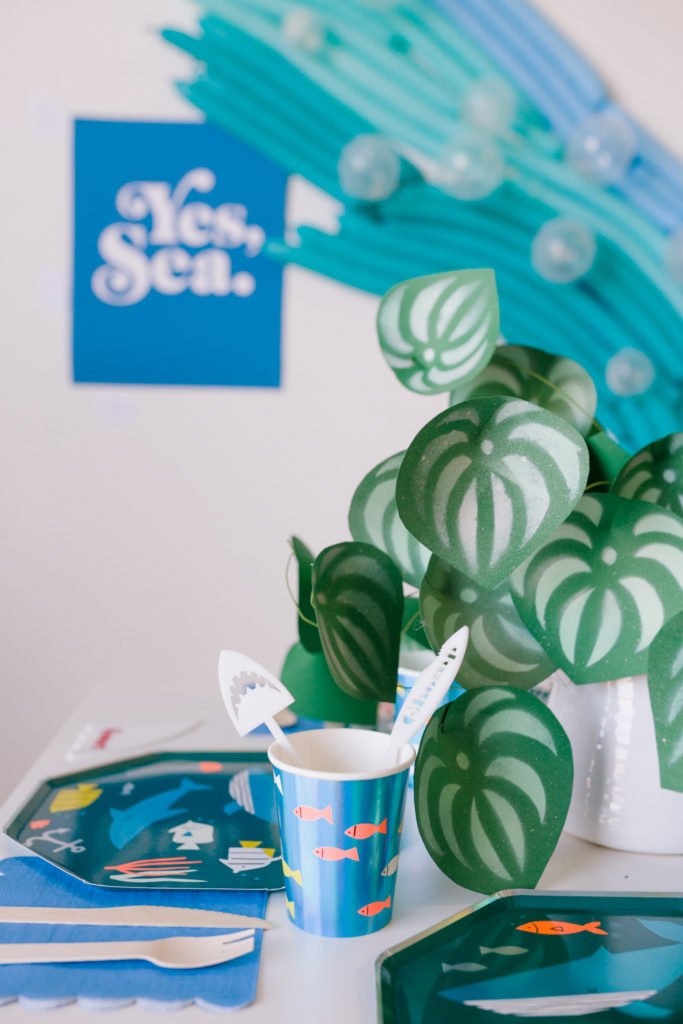 I really love this set up!! Time to party!!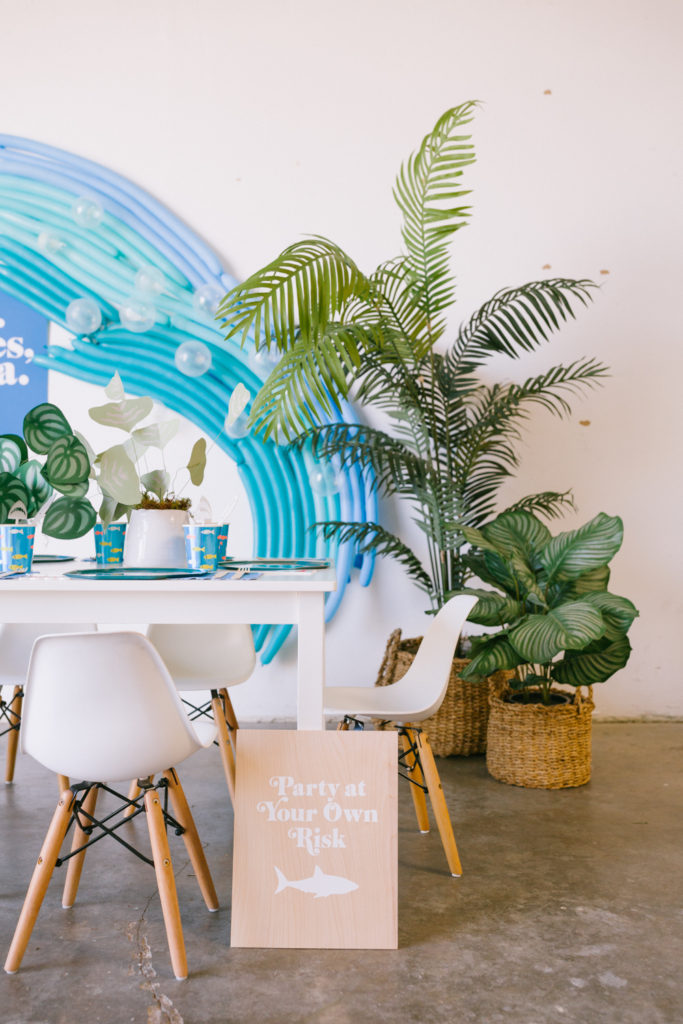 Now for the JAWS-dropping dessert set up! This will make you want to chomp, chomp, chomp! Our friend Anais from Frost Your Cookie really outdid herself with these desserts! From the cutest cake, to the cupcakes, to the shark cookies and even her new cookies on a stick! They have been a hit at our parties this summer – yumminess without the mess!
And you know we had to add some balloons! Qualatex had the best colors to choose from and we added some North Star letter balloons for fun too! Added in signage from Poppy Jack Shop and more of those amazing paper plants from Of the Flowers!! Totally Jawsome!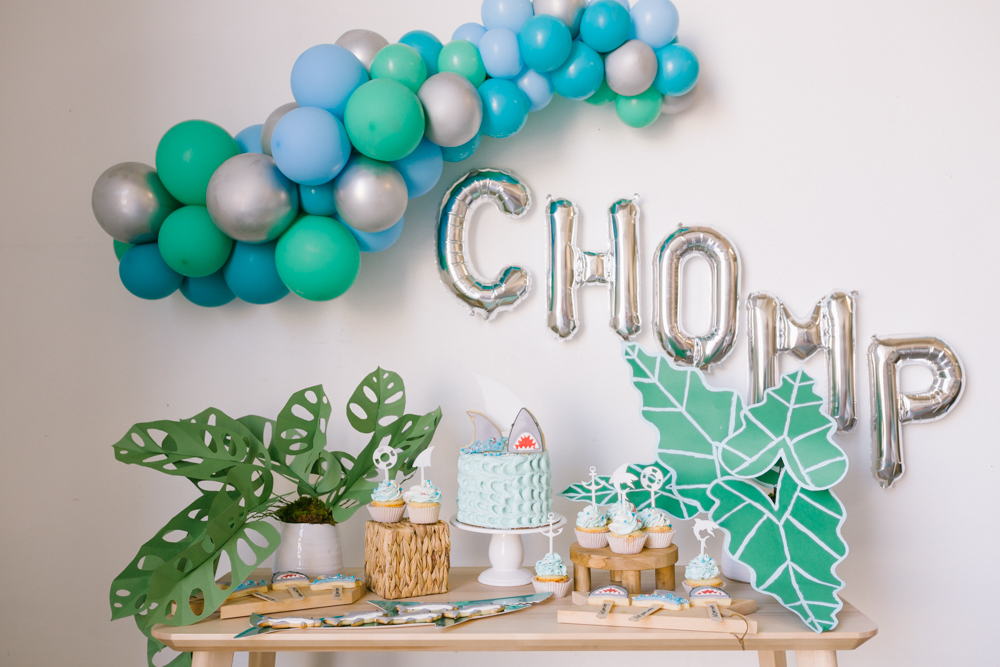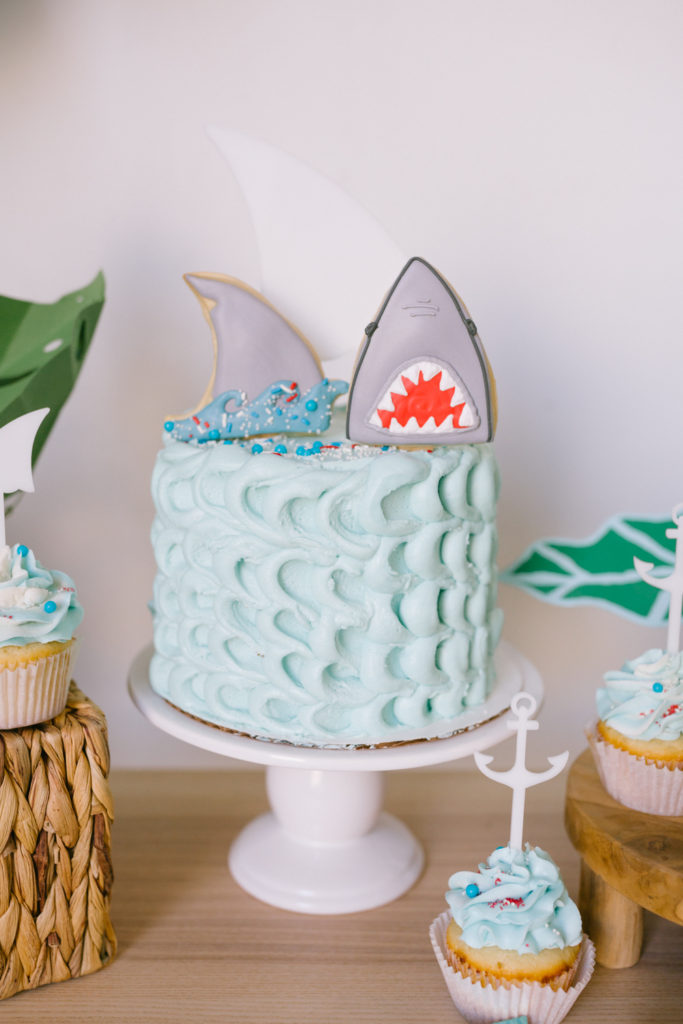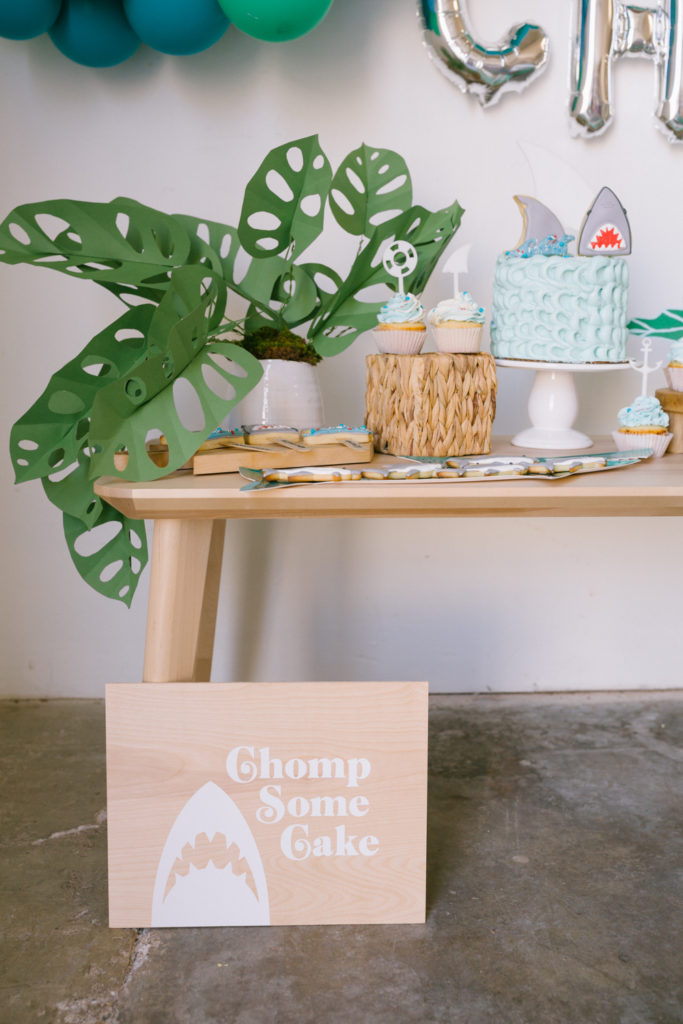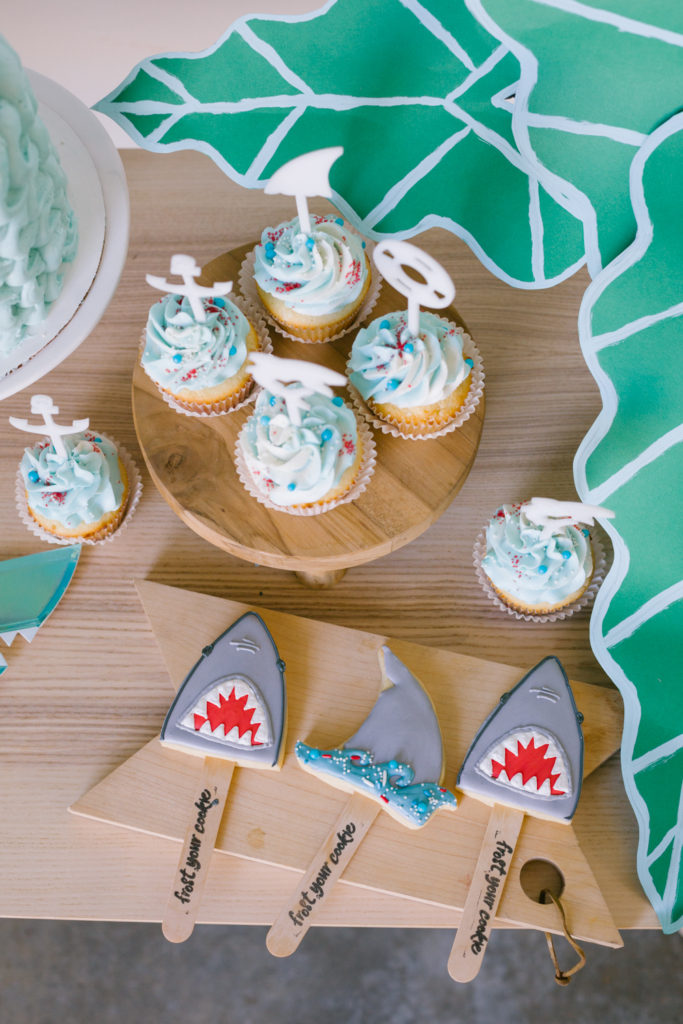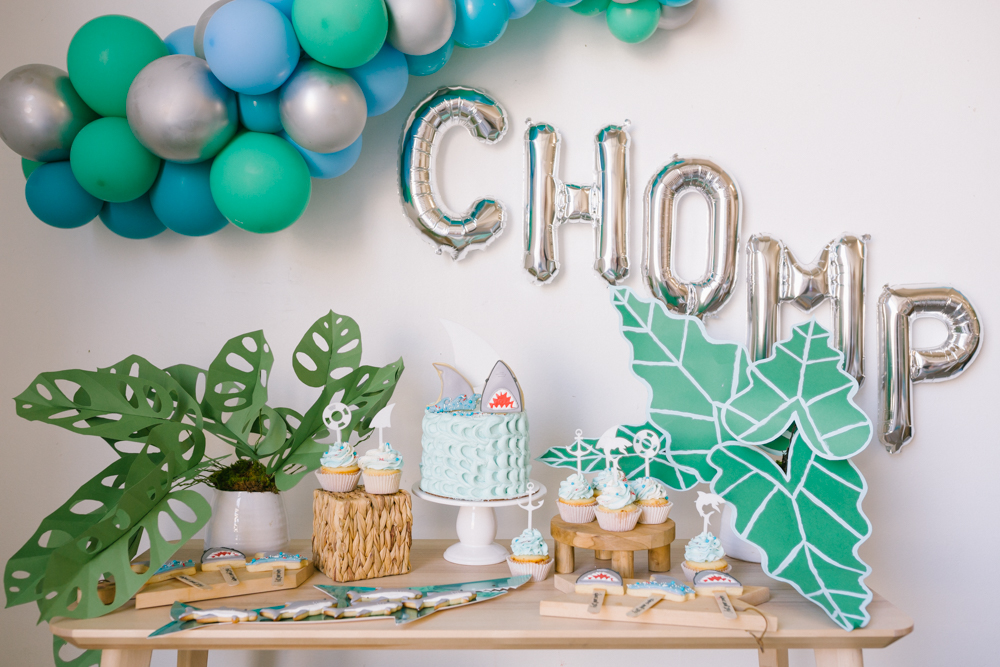 Again, that Poppy Jack Shop just nails the details!!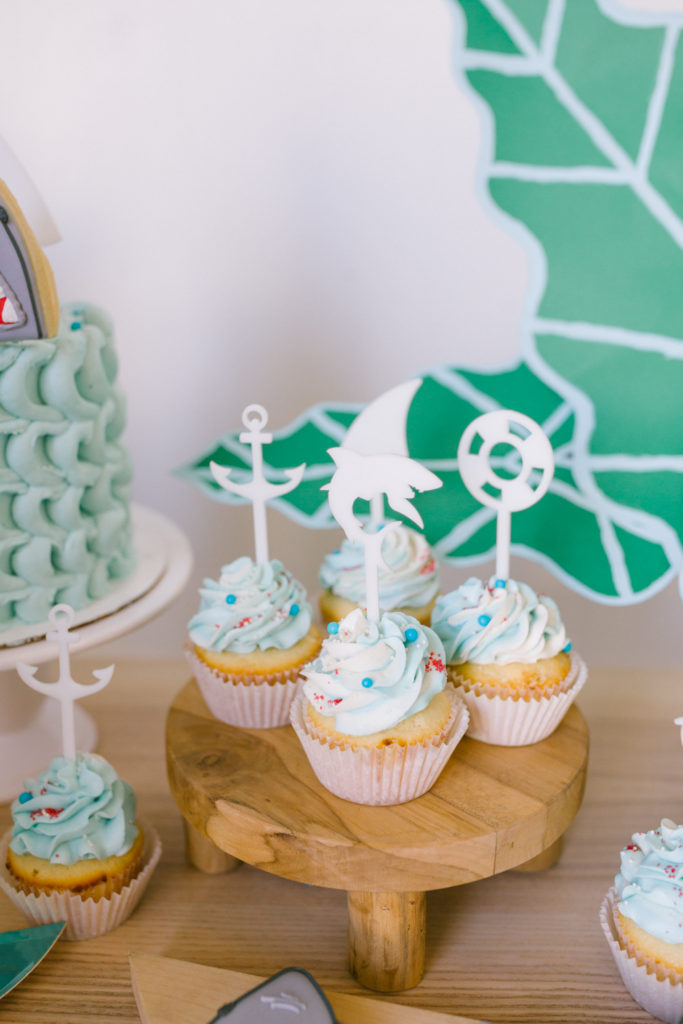 Obsessed with these shark platters from Meri Meri!!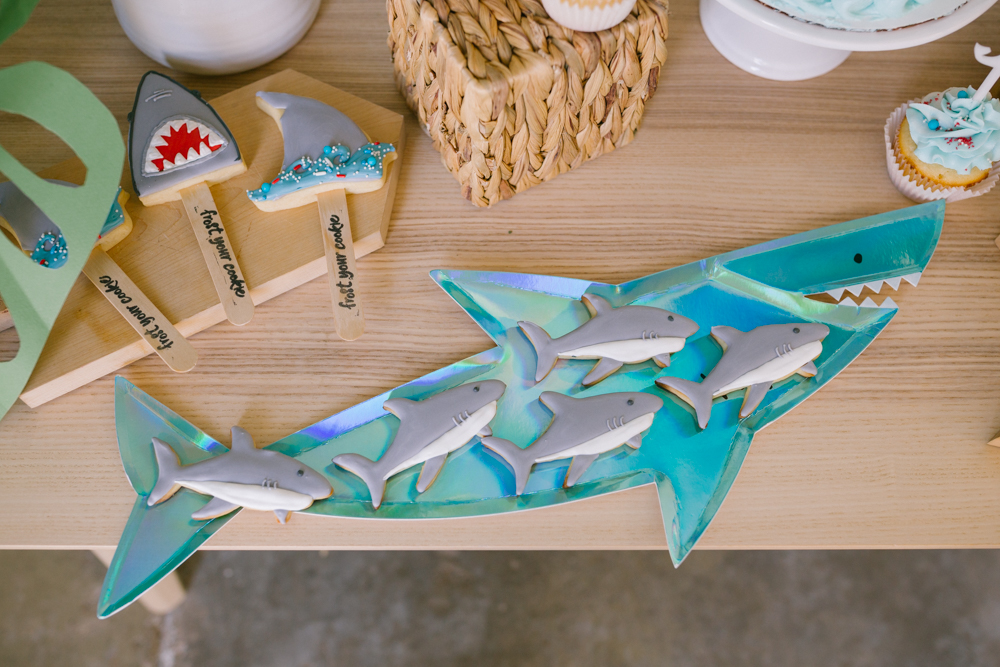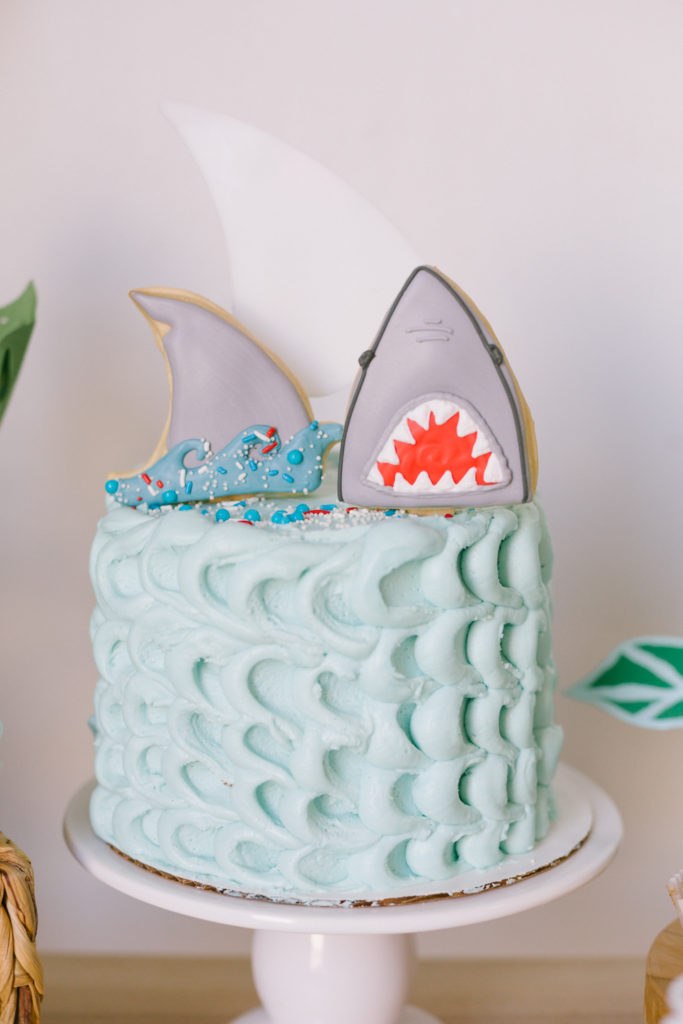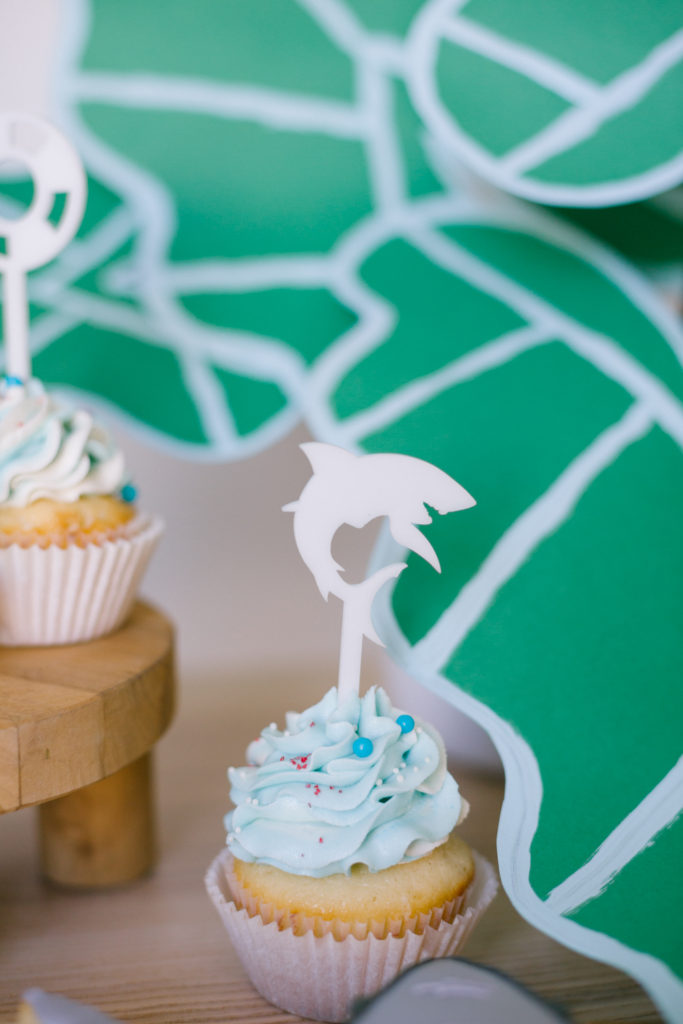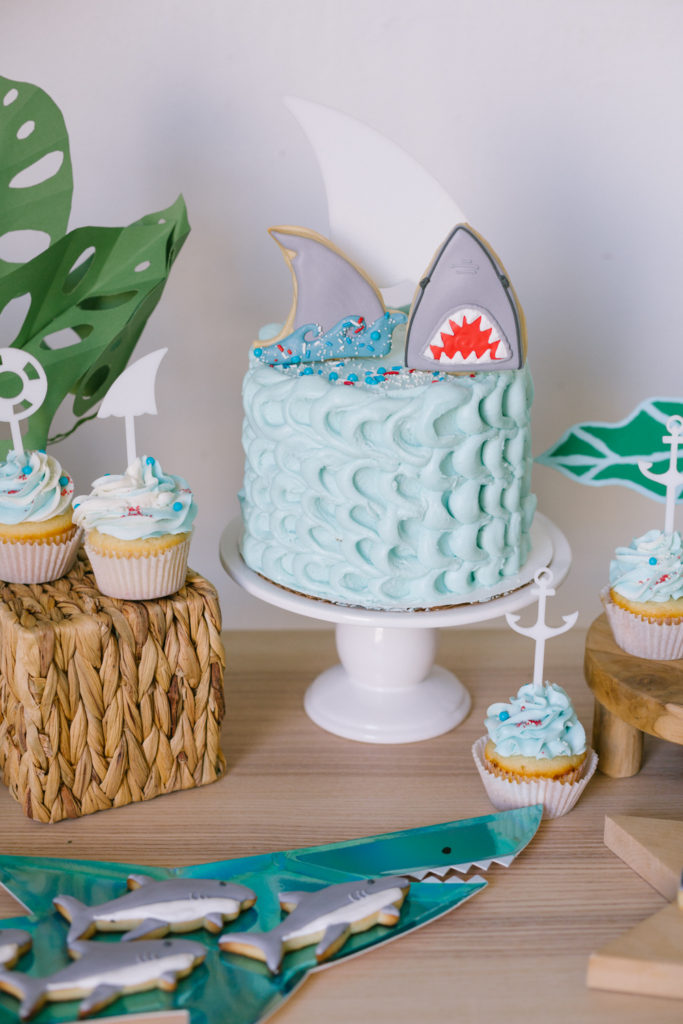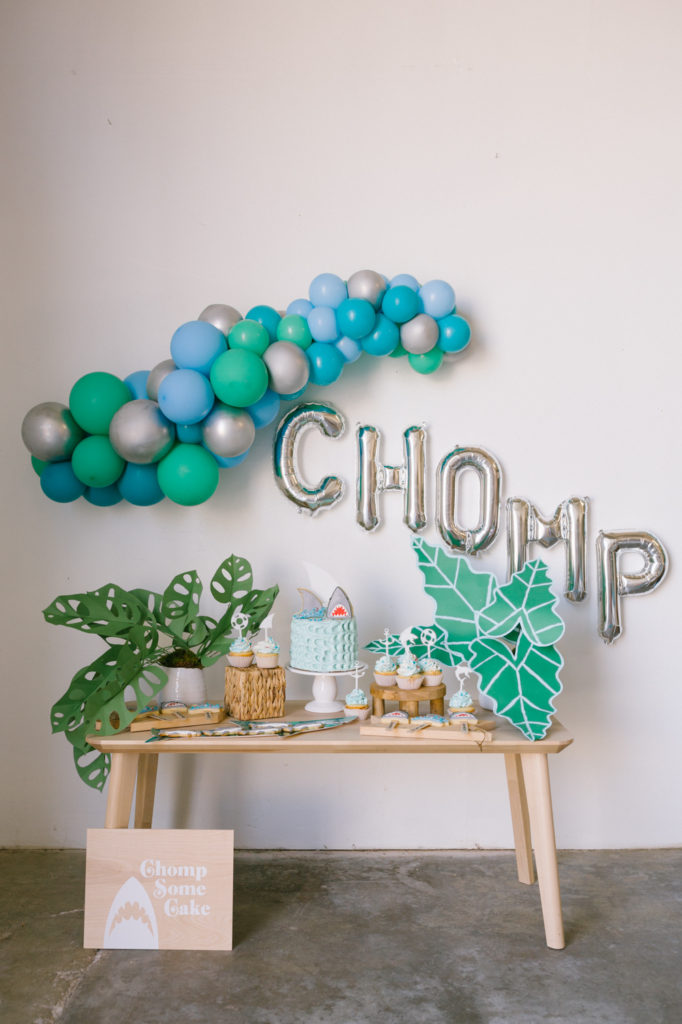 Now, to add in some hungry little sharks!! These boys were chomping at the bit for those desserts, but first, some cute photos!! All the boys are wearing tees from Chaser Brand, so many cute & soft picks for summer!!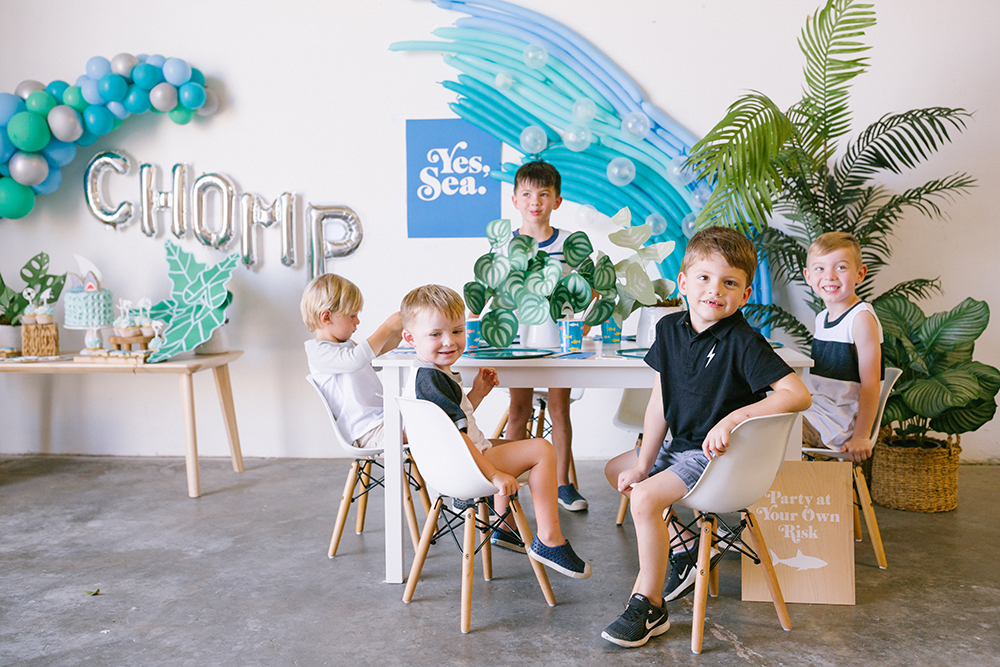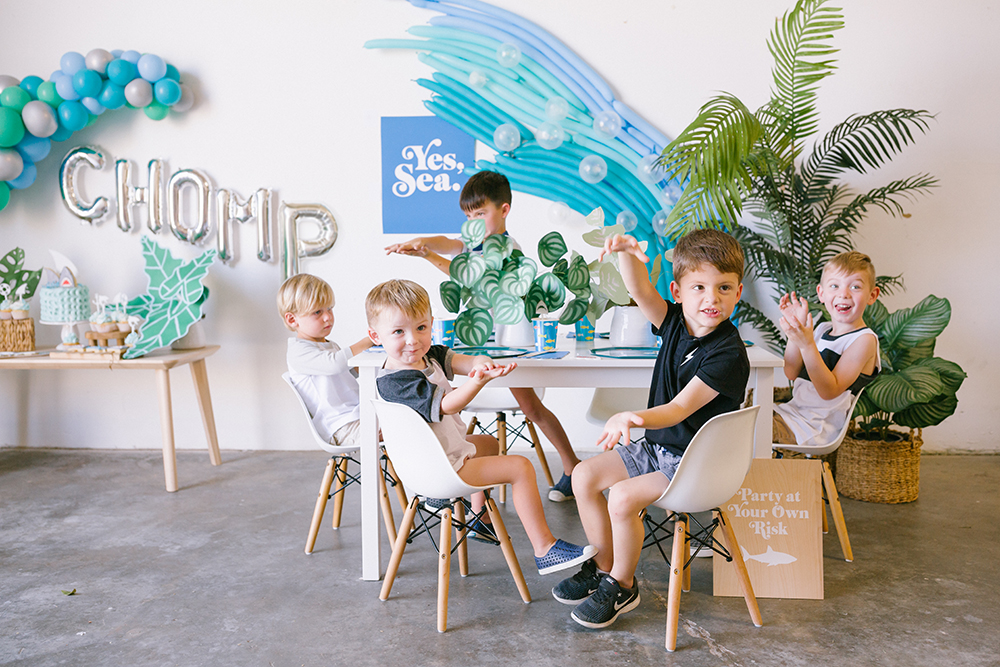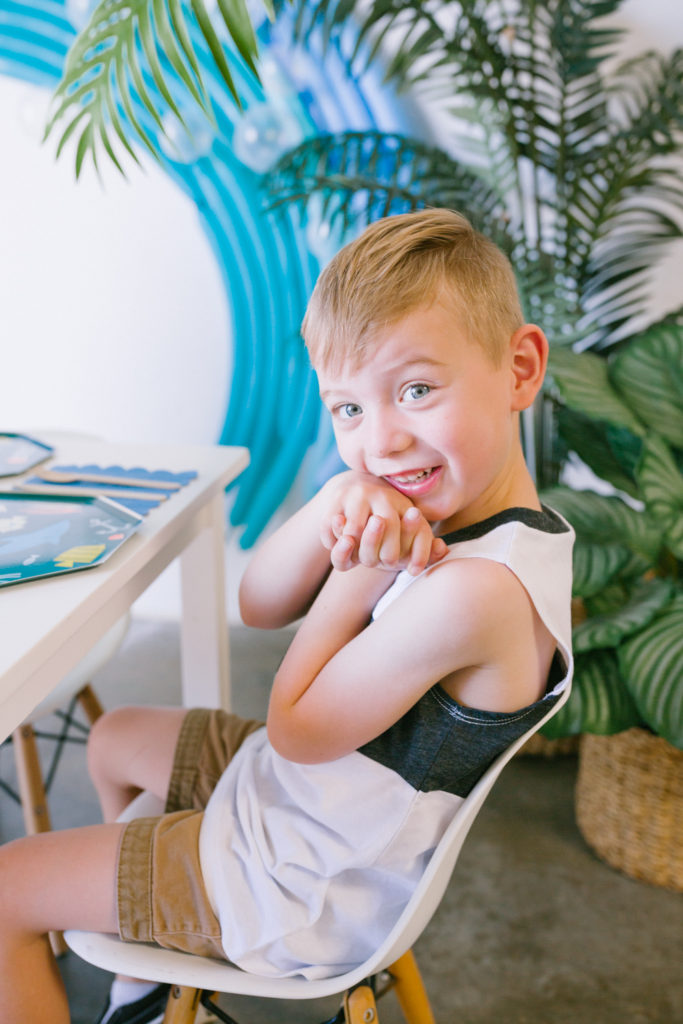 Shark muscles!!!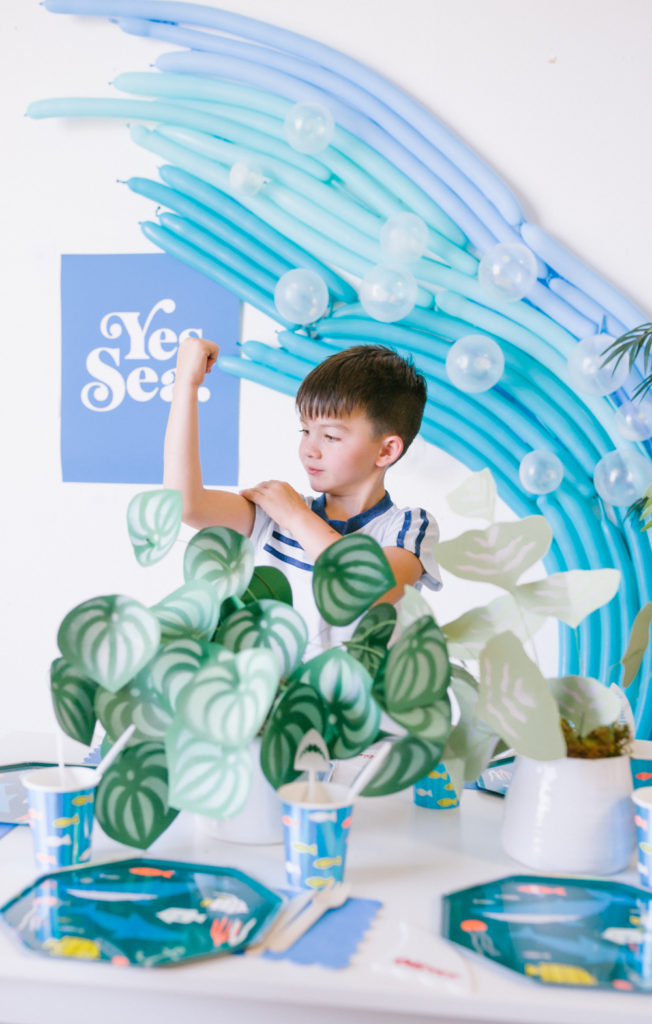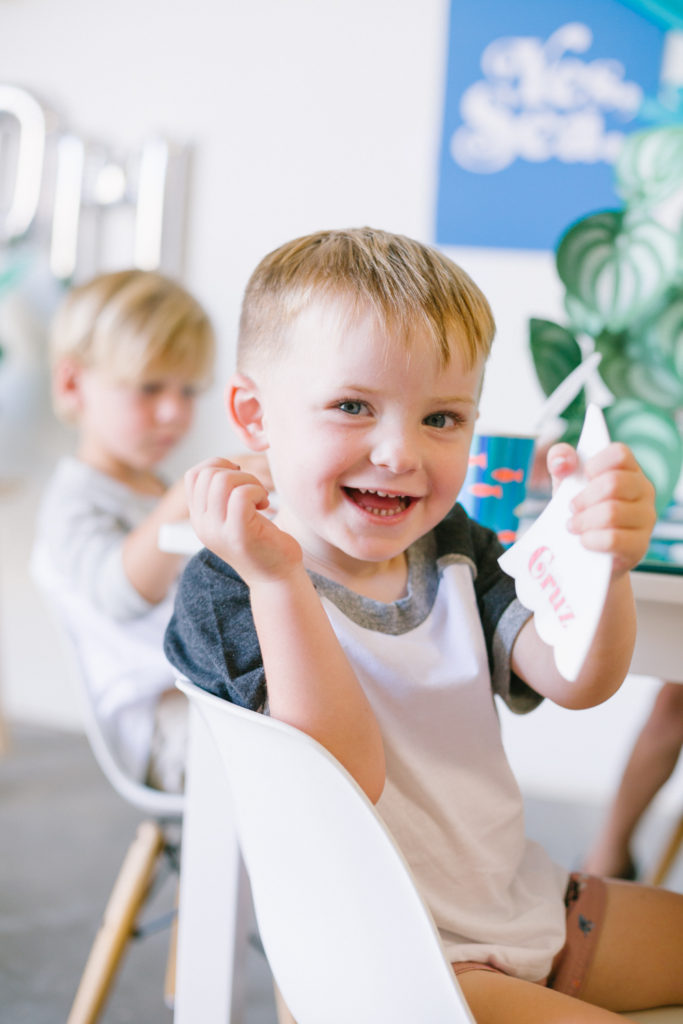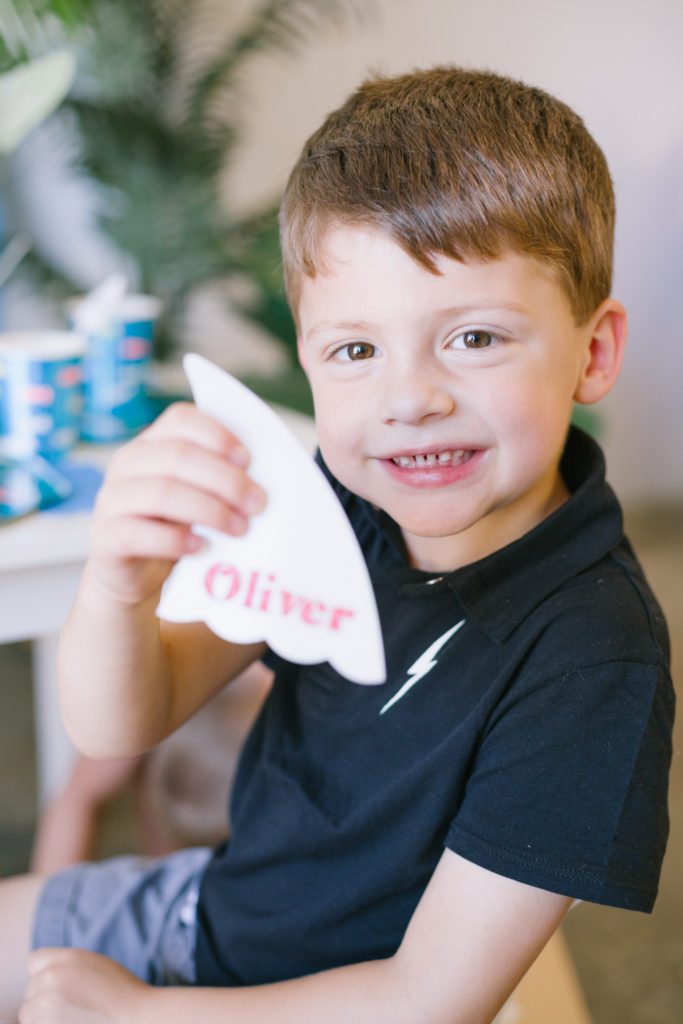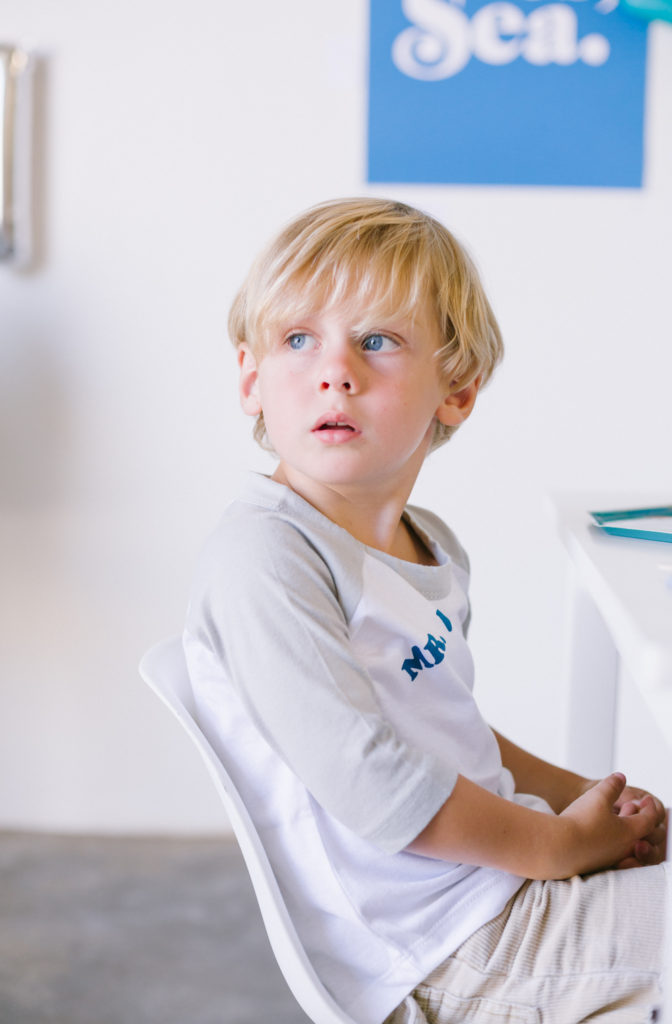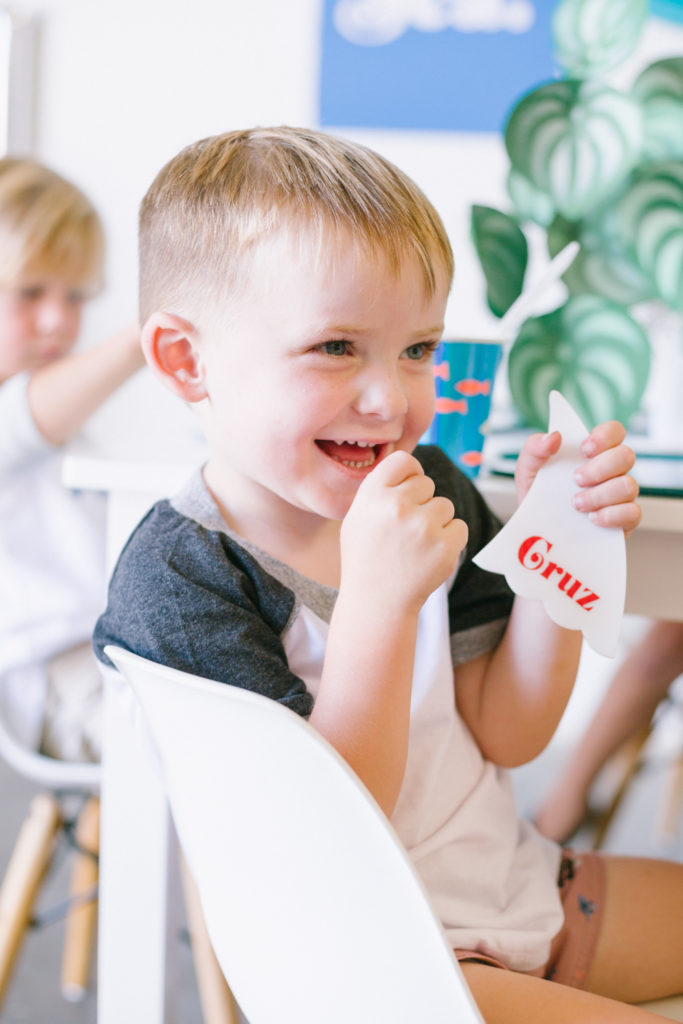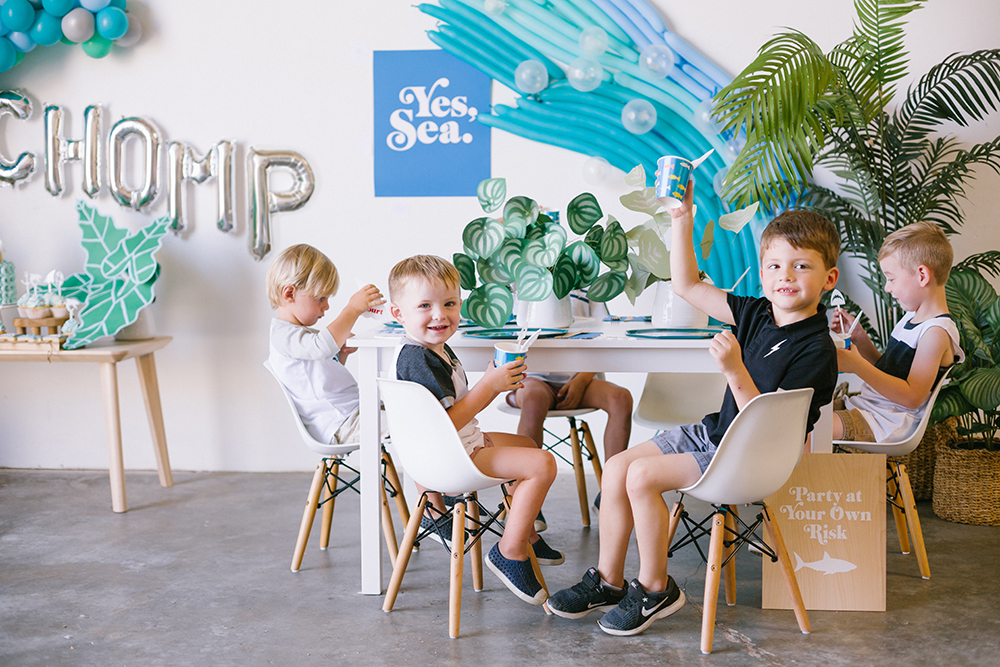 This little cutie is ready to chomp some cake!! Isn't he adorable?!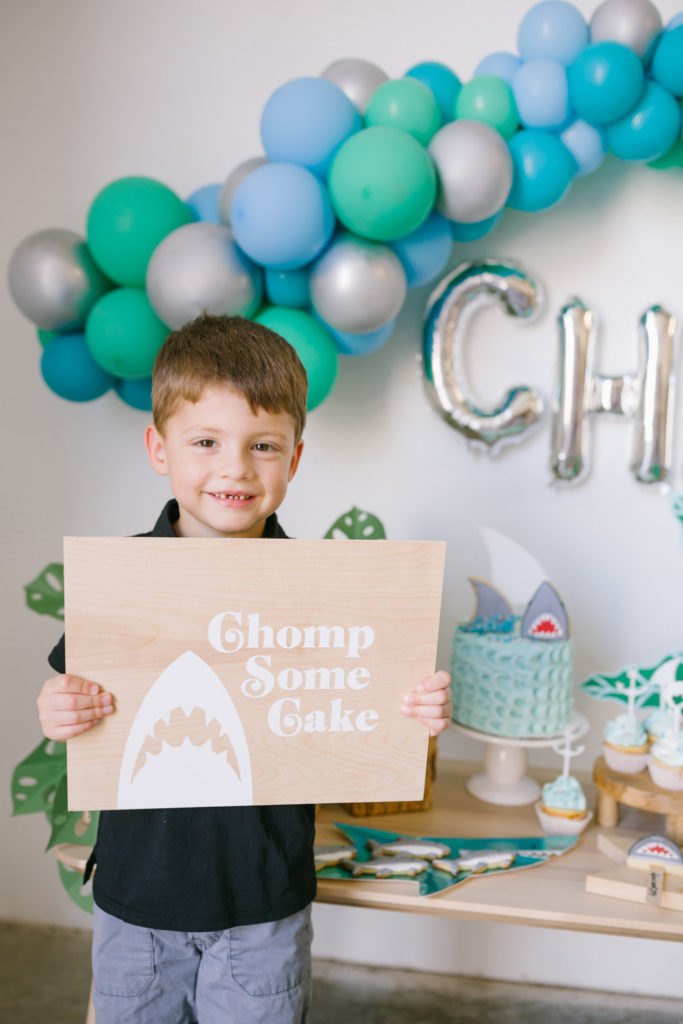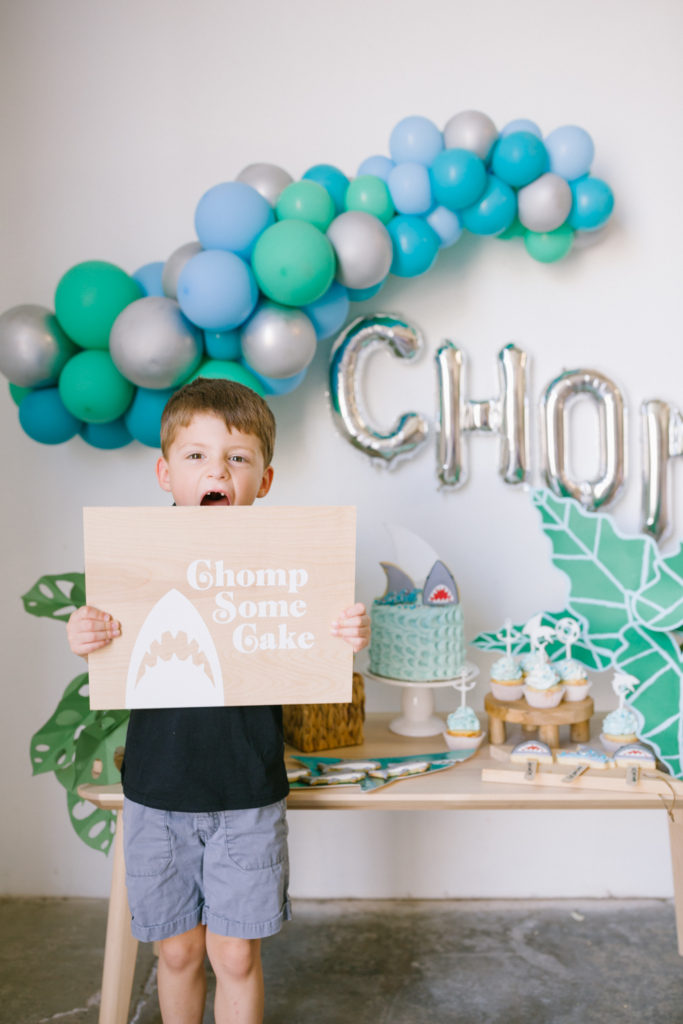 And now these two sharks are biting into some more tasty treats!!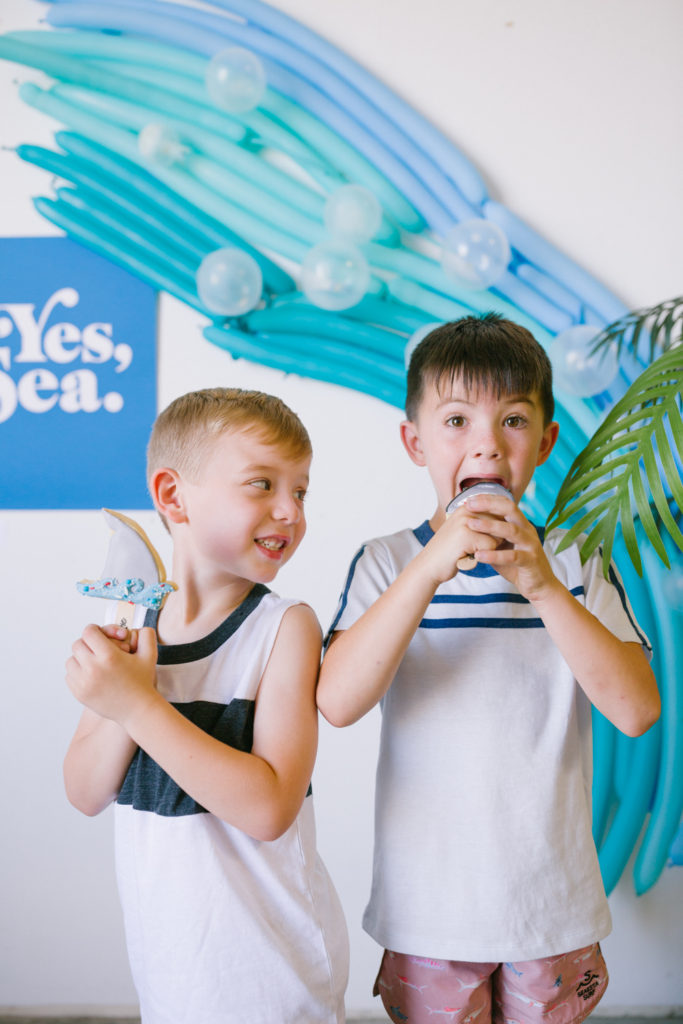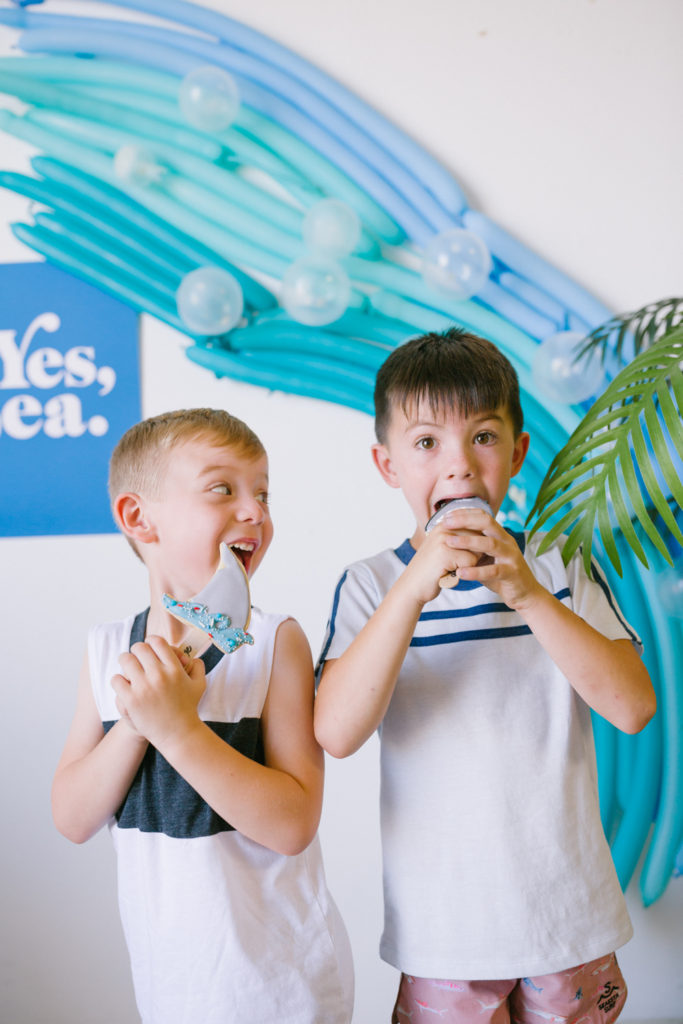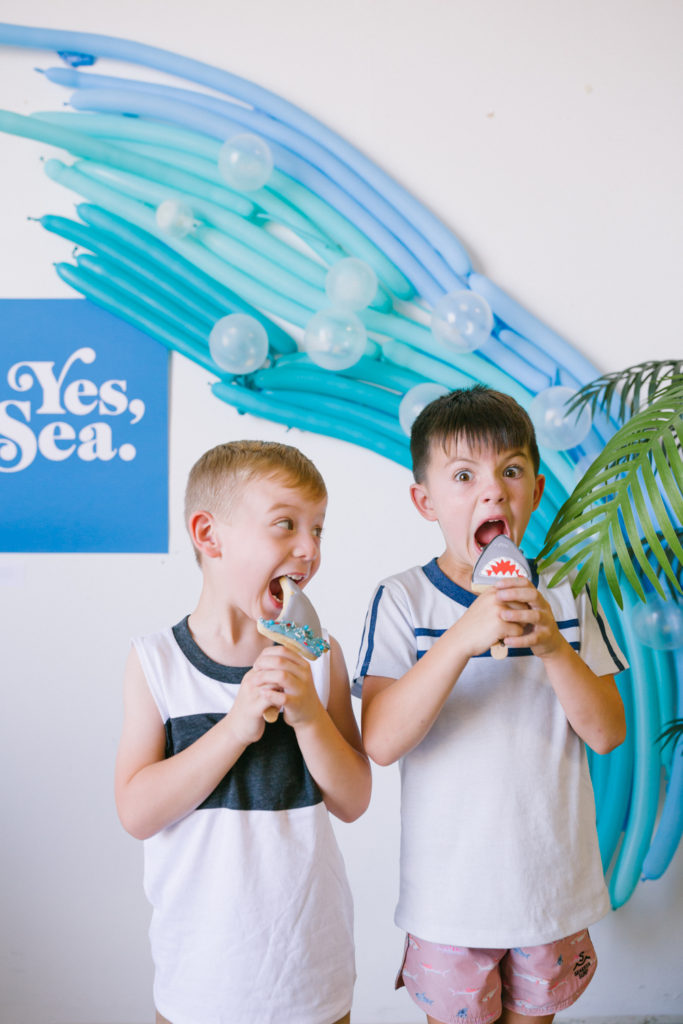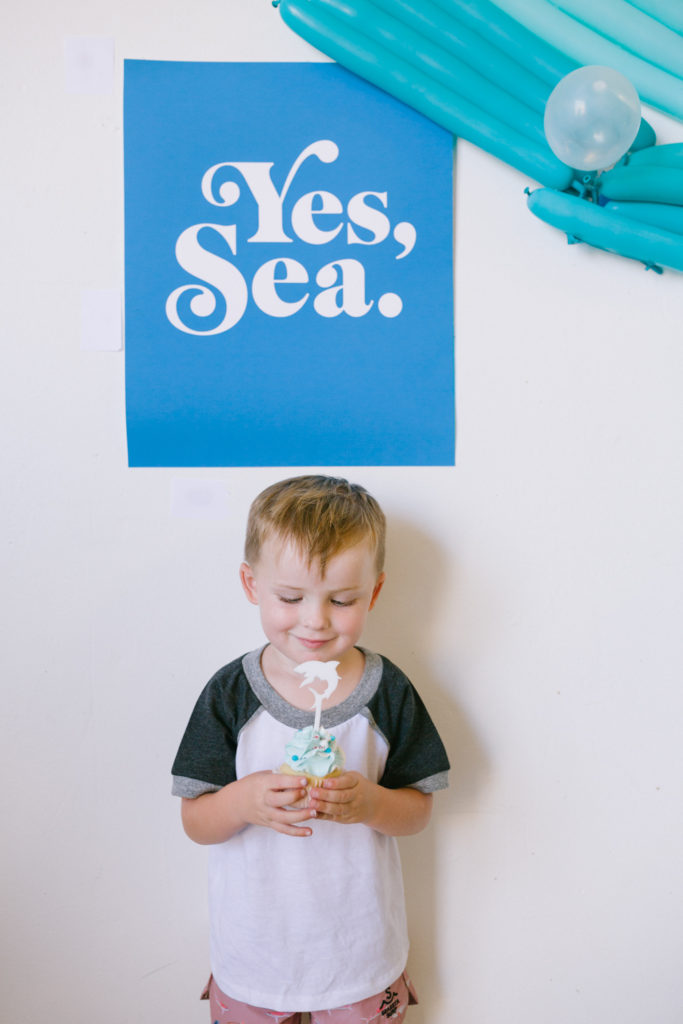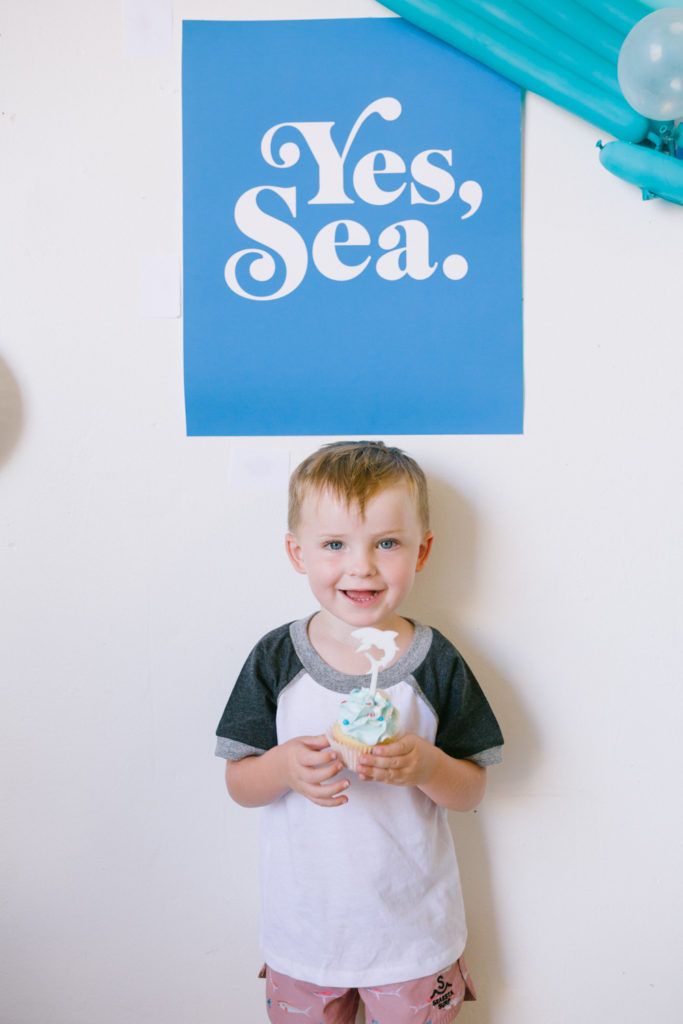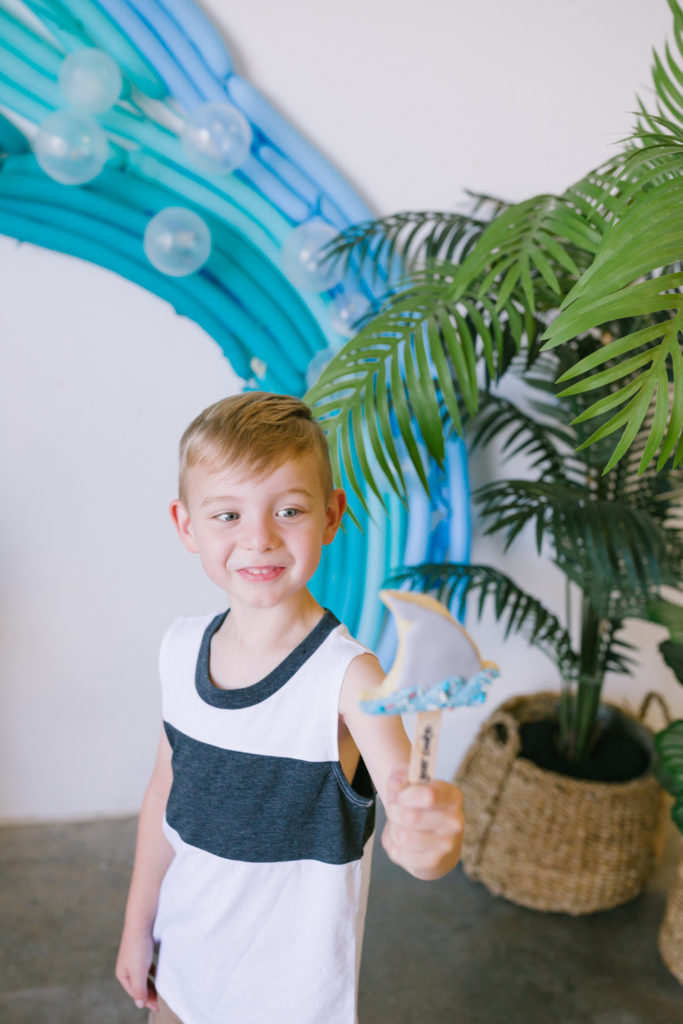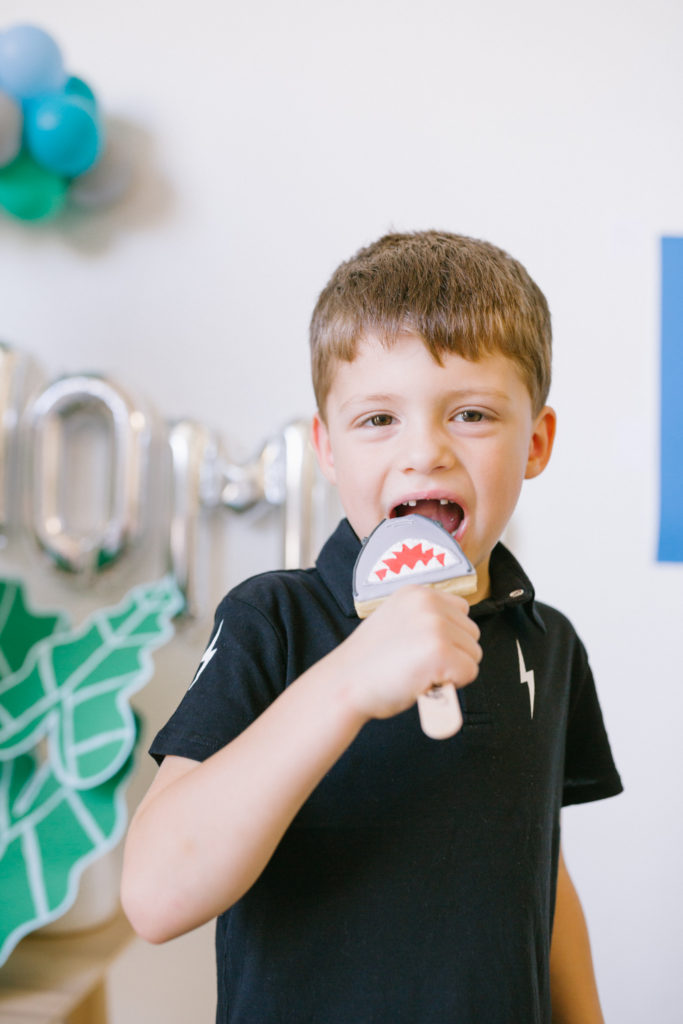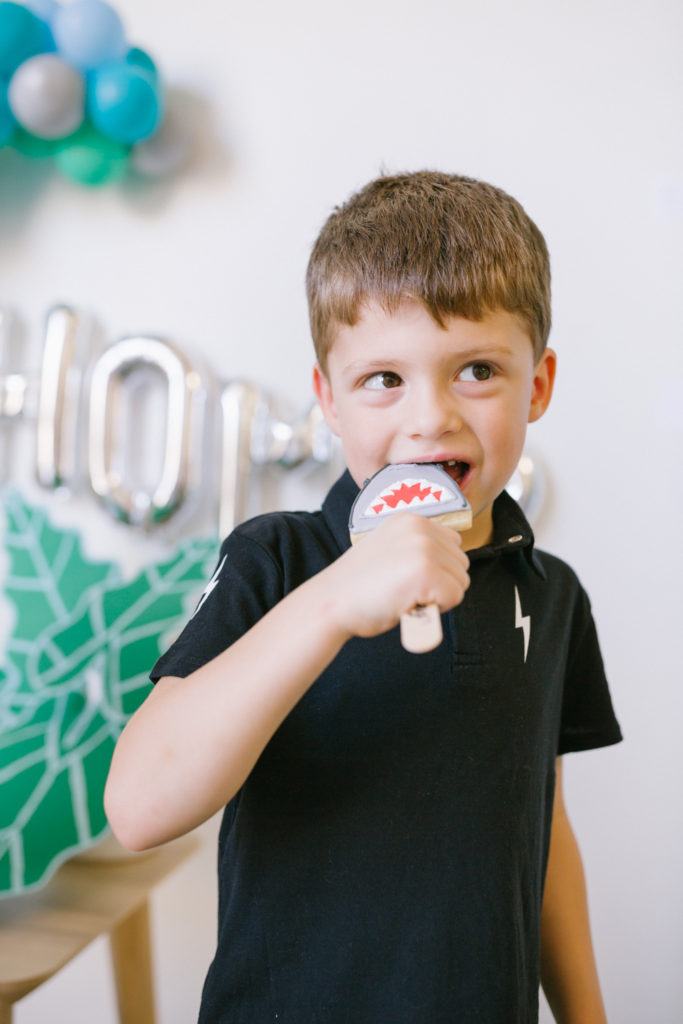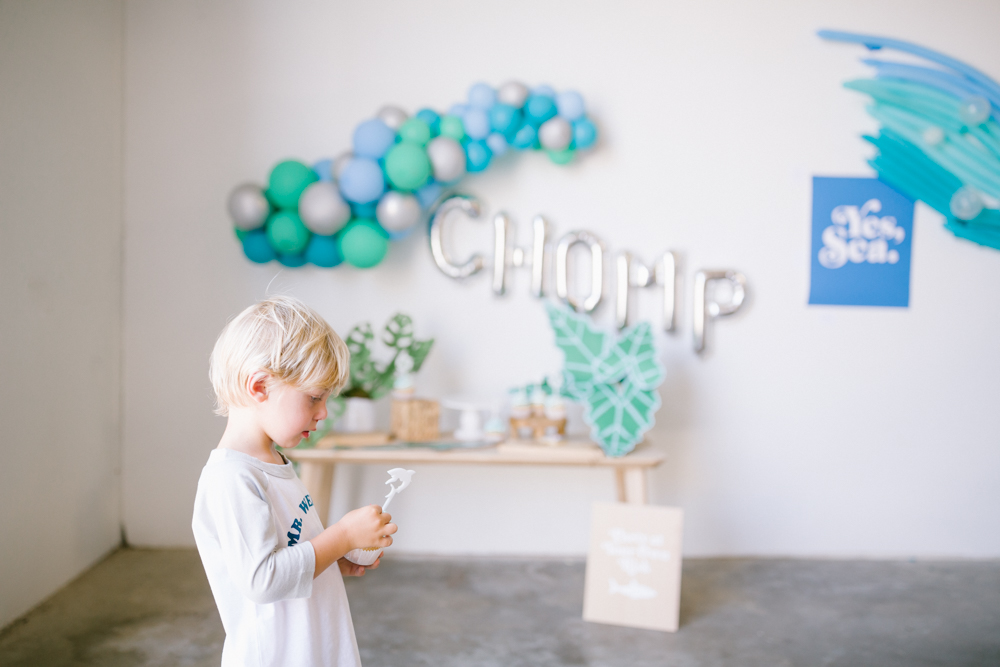 I think these boys had some fun… Just a little!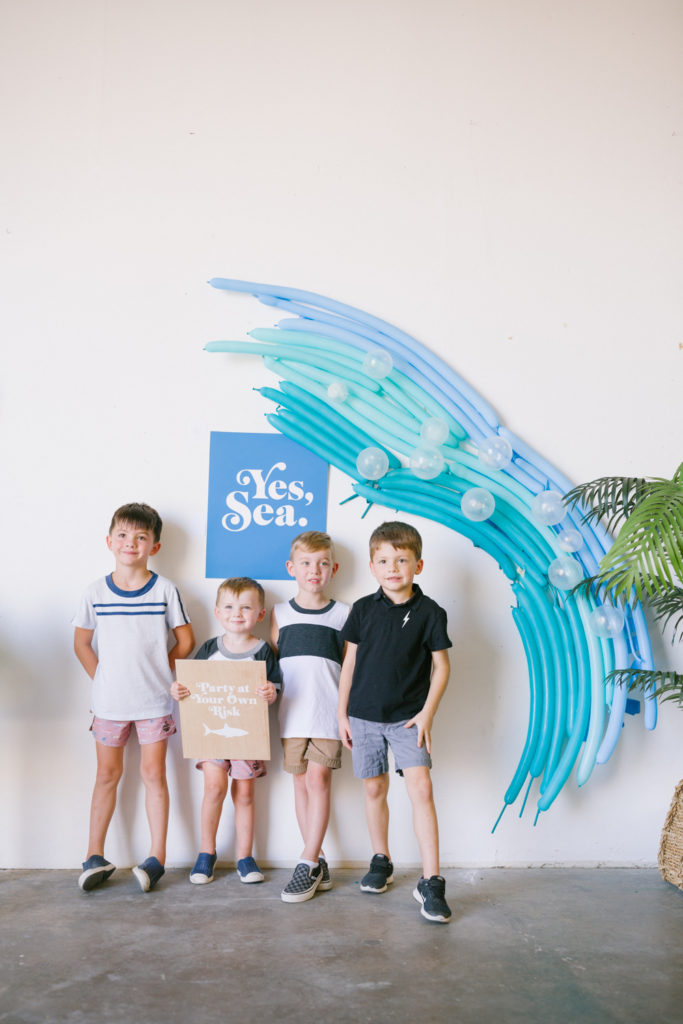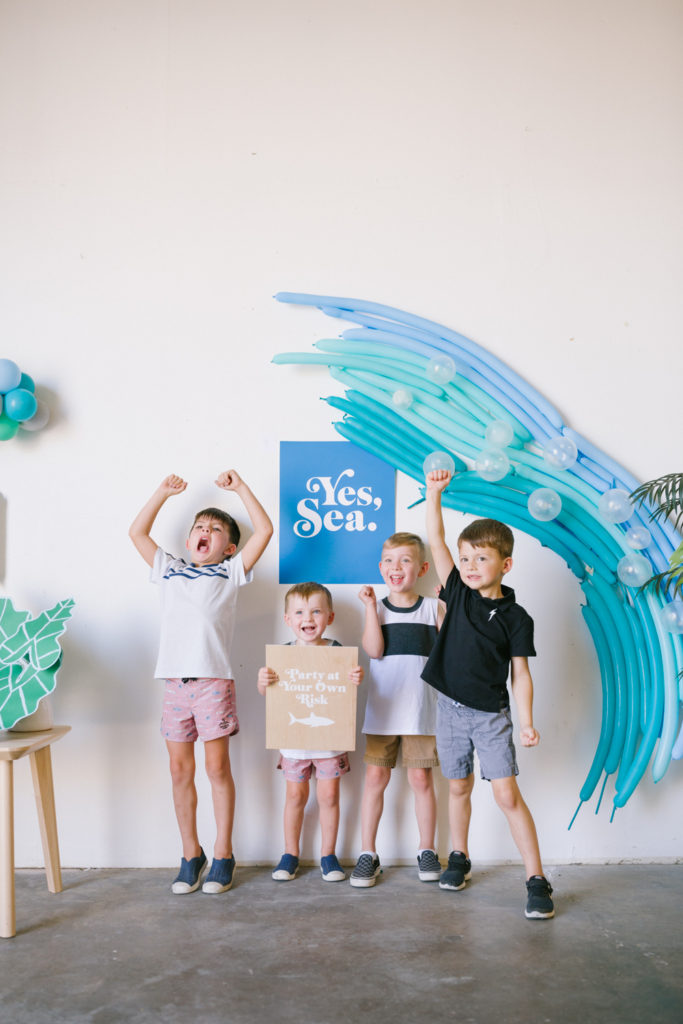 And time for some breakdancing!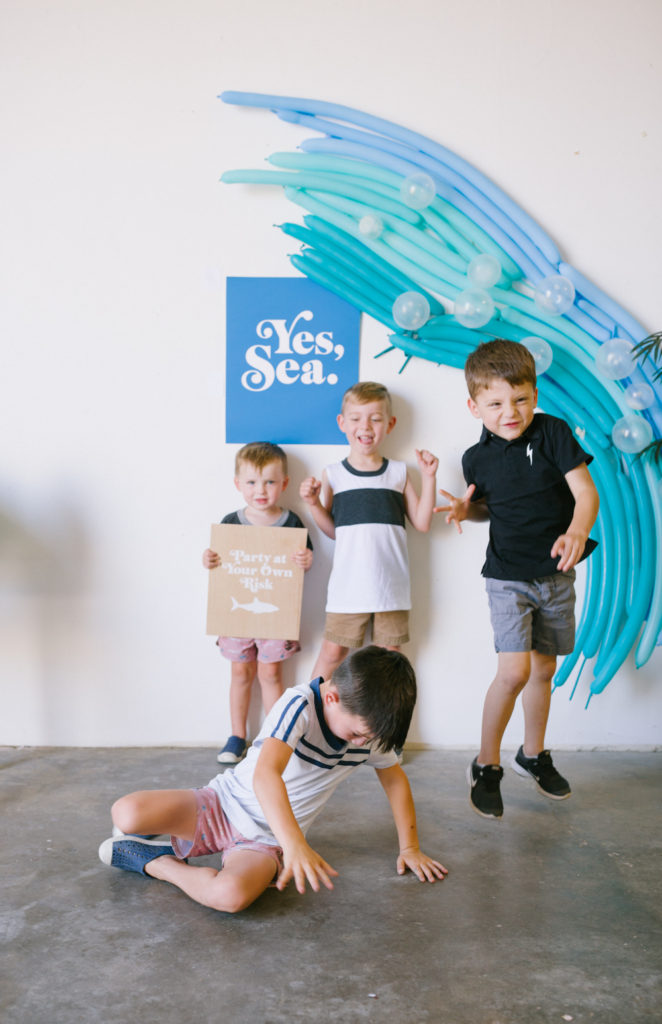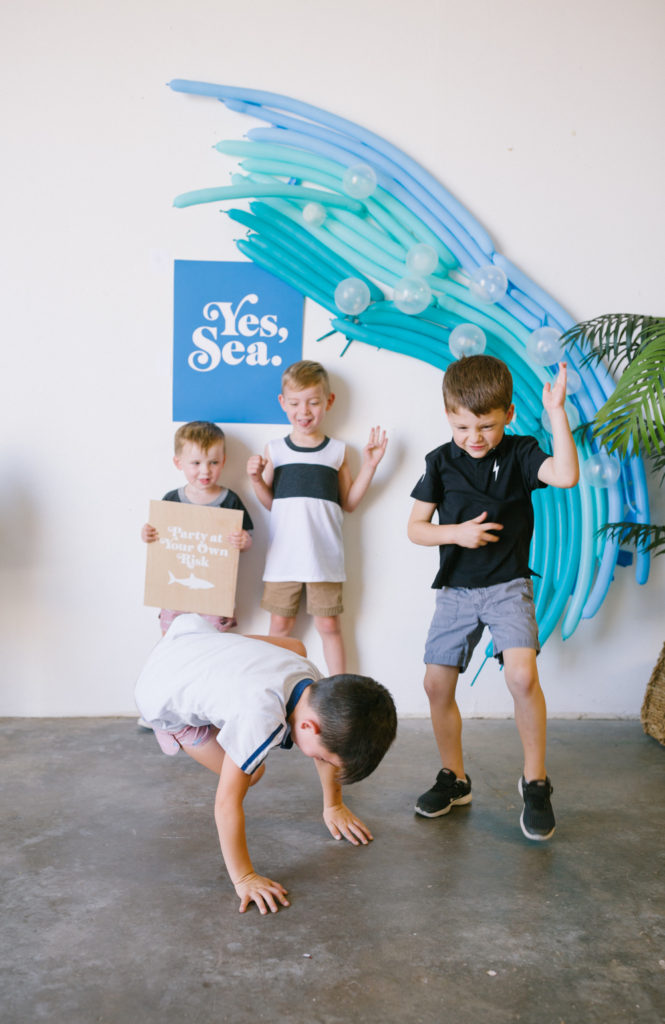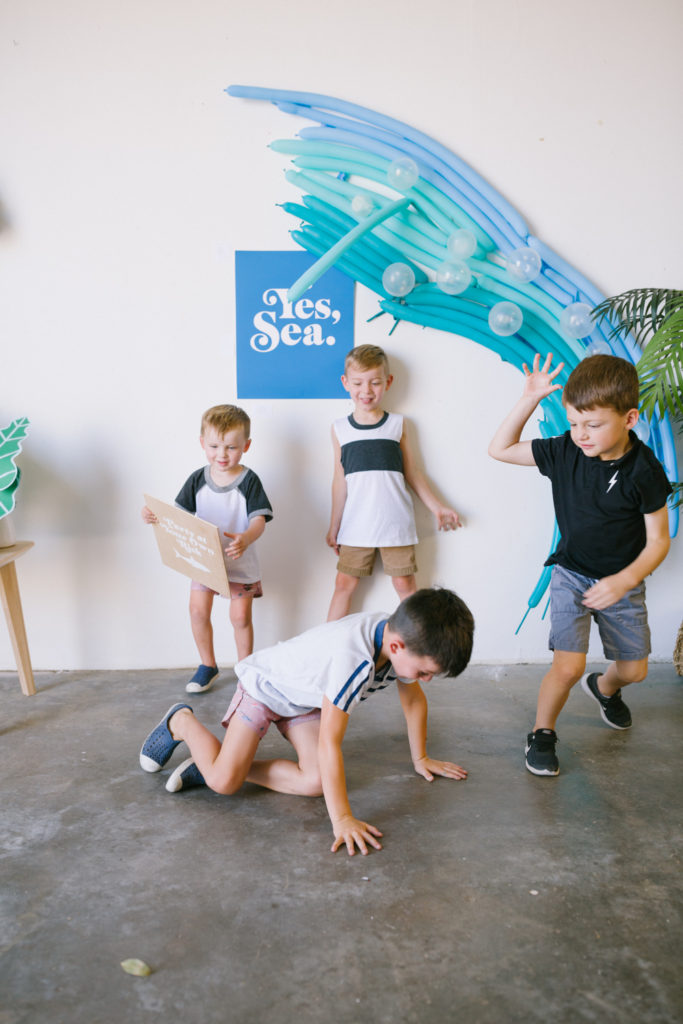 We ended the day on a high note!! Ha!!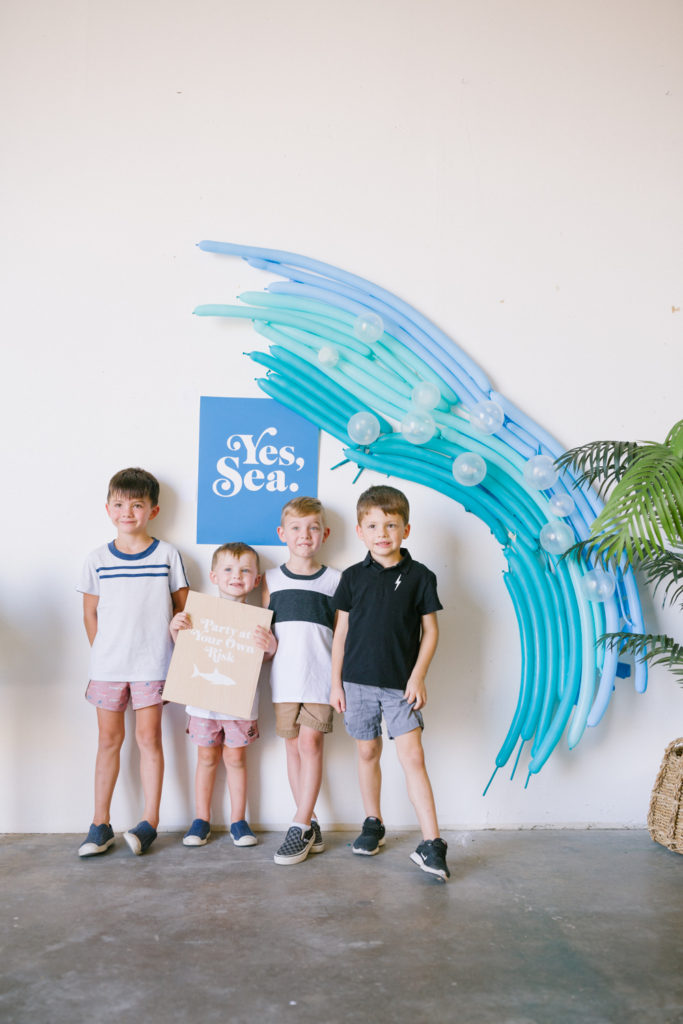 Hope we helped inspire you for some fun next week! Enjoy Shark Week, the Beijos way!!
Shop below!!

xx
Jacquelyn