We have a beautiful little post for you today, with a bunch of beautiful little people in it…
Easter is right around the corner and as per usual, it's all about the kiddos, and why not?!  They are the ones who make it fun!!  This little playdate was inspired by our favorite Gunn & Swain and their amazing new blankets for Spring; the beautiful pastel striped Seychelle's blanket and the Pantone colors of the year blankets, Rose Quartz and Serenity.  We love love love the colors and they remind us of flowers and ice cream cones, two things we just can't live without!!  Once we saw these blankets we knew we had to create something pretty with them, then our buddies at Hatched Baby got involved with all of their adorable Spring attire and voila, this cute photo shoot playdate was born!  It wouldn't be complete with out our girl Megan Welker shooting all of the littles and their fun, so sit back and take a scroll… We hope you get tons of inspiration for your own Easter egg hunt and fun with your families!!  This shoot will also be on Mini Style Blog tomorrow!
Stay tuned for an Epic Easter Basket Giveaway with some of our favorite vendors at the bottom of this post!!!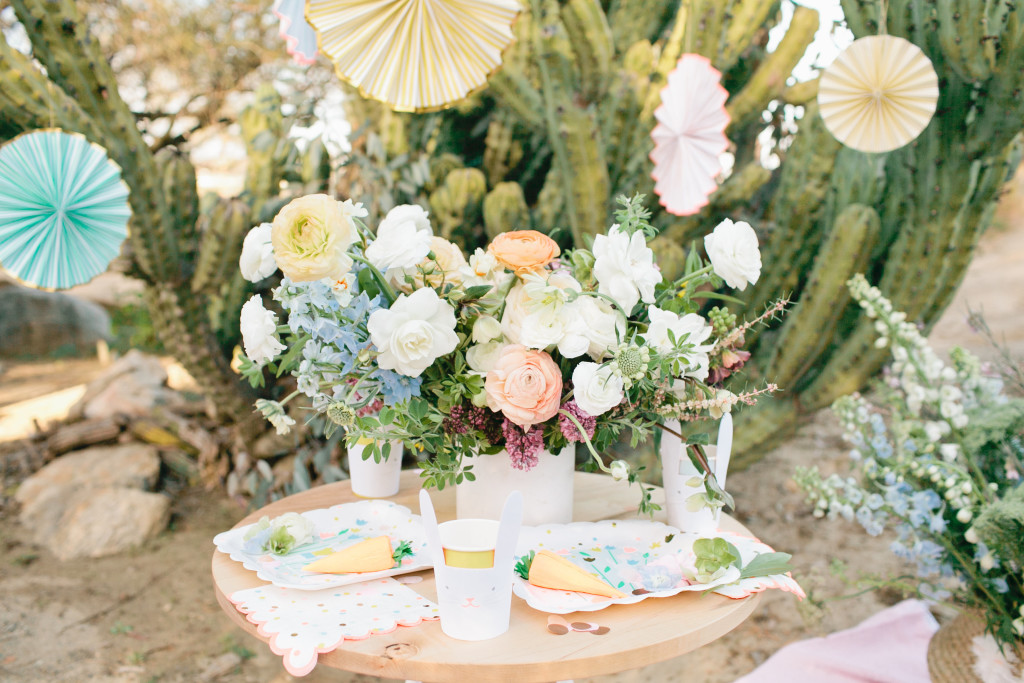 Every party starts with an invite!  Ours was done by the super talented Kelli Murray, we love her style and this little bunny was the perfect announcement for lots of Easter fun!!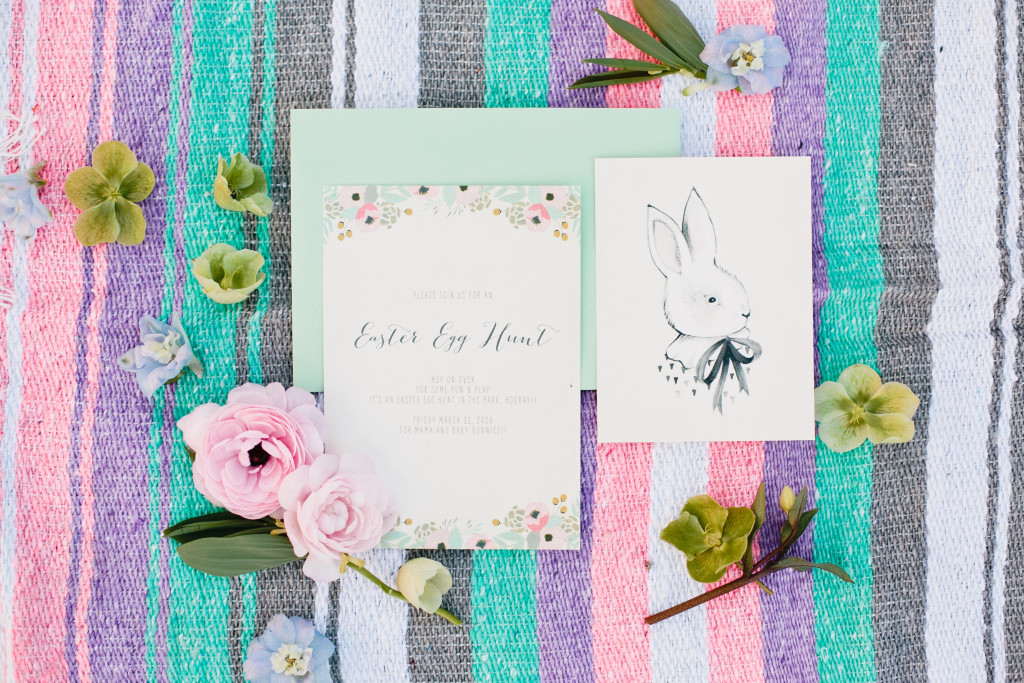 Now on to the fun!!!  How cute is this set up?!  We love cacti, and a park full of it is basically our dream!  It made the perfect backdrop for this little get together… We always love what Land of Nod has going on for the holidays and their Easter collection was just the cutest.  There's so much color and cuteness you really must head over, wait till you see all of their egg hunt fun!
And don't you just love those Gunn & Swain Blankets that our kiddos could play on?!  The colors really do make our hearts happy!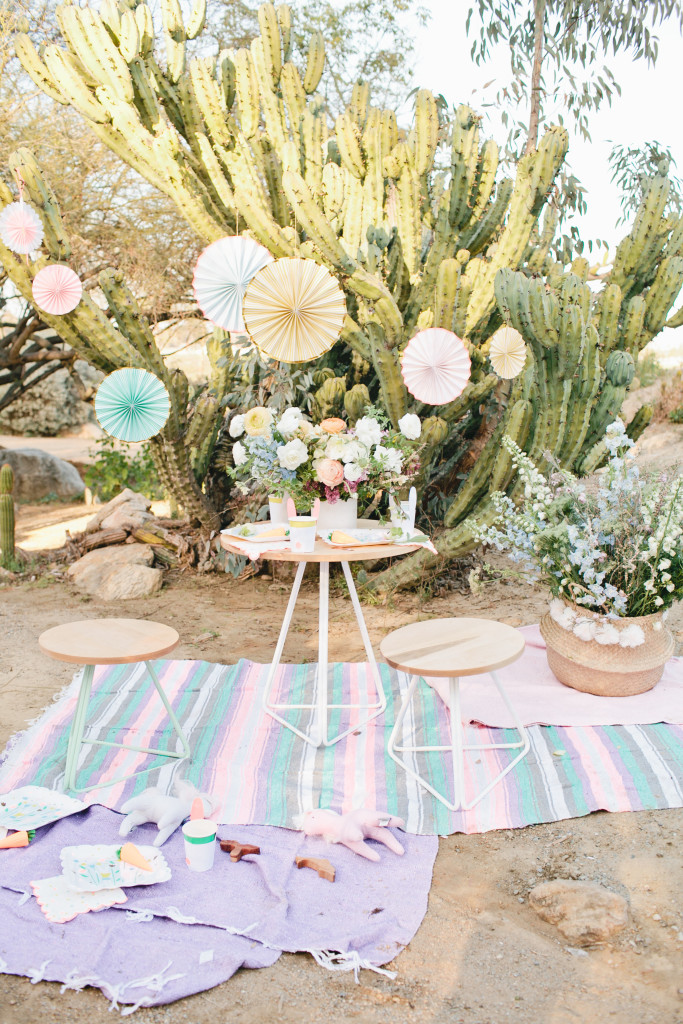 Oh, and those cute plush unicorns?!  They were quite the rage with all the little ladies in the shoot!  Land of Nod does it again!!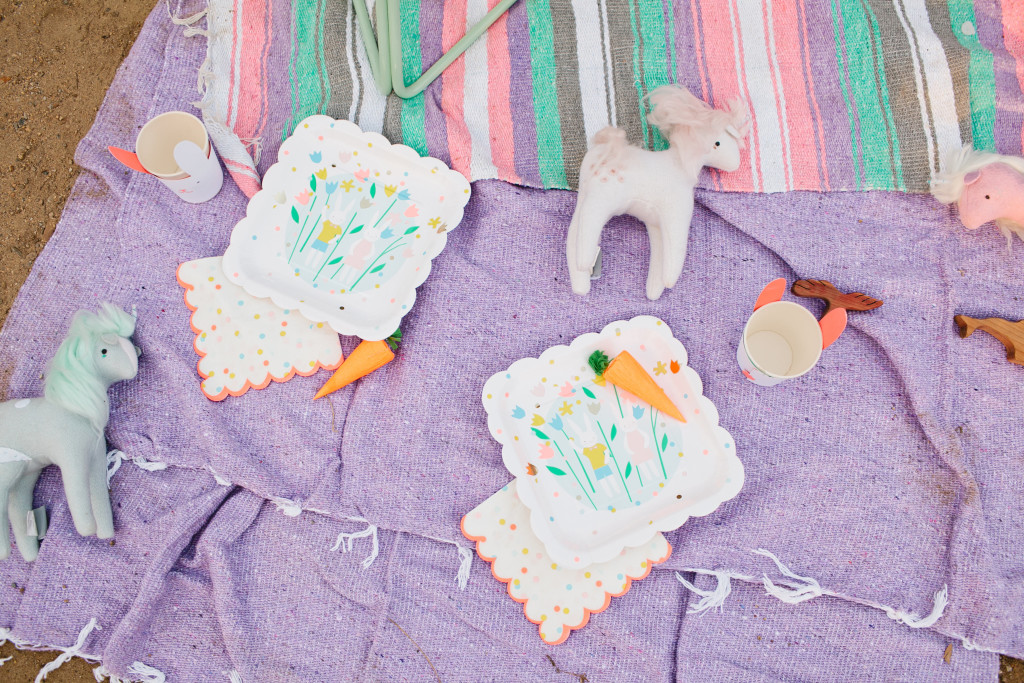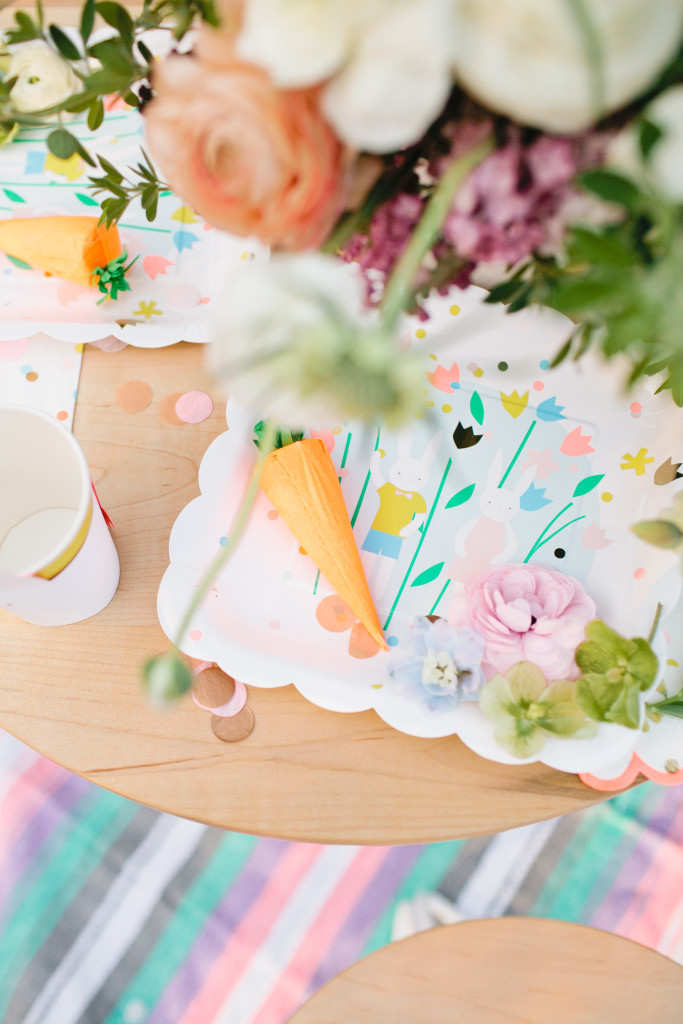 The insanely beautiful florals were created by Sarah of Catalina Neal, she knocked it out of the park with the perfect amount of whimsy for a kid's playdate while also keeping it fresh and pretty for us mamas!!  Love her!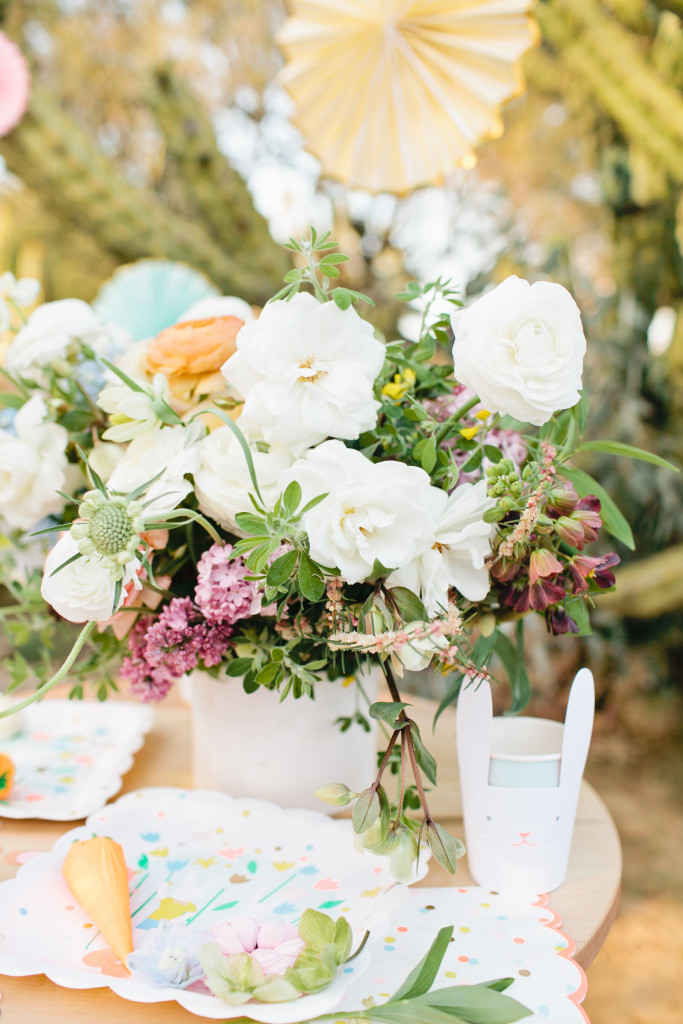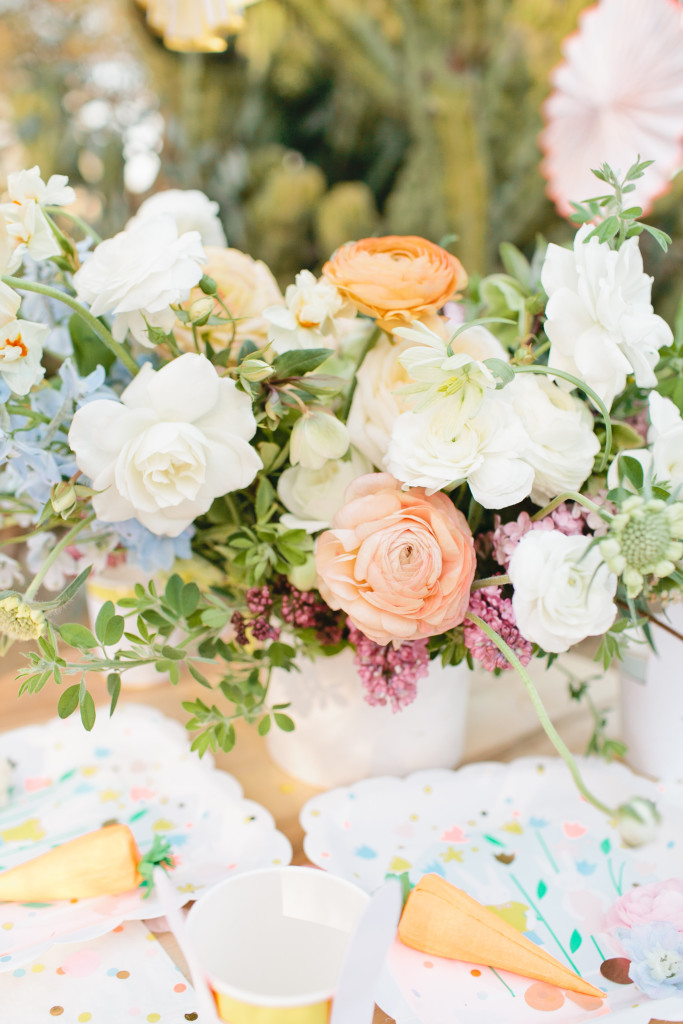 Don't you just love these baskets by Eliza Gran?!  We are obsessed and used them for our Easter Baskets for our kids this year… She also did a really great collaboration with Gunn & Swain, go check it out!!!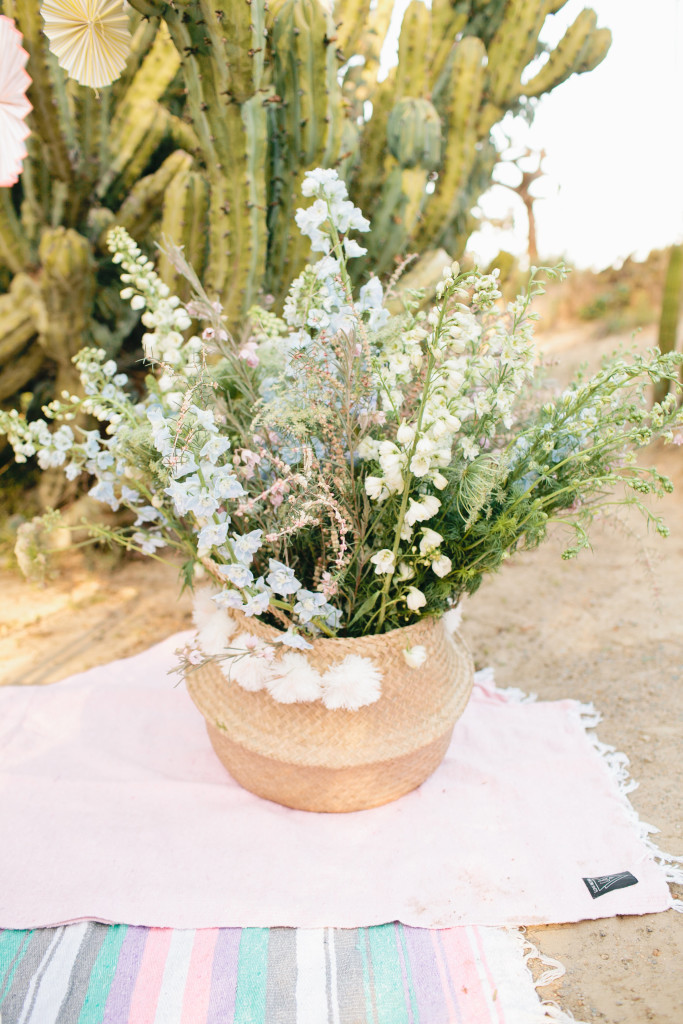 You guys, how good are these yarn wrapped Easter eggs from Twine and Braids?!  We fell in love the minute we saw them and new they would be perfection with this shoot.  We'll be sharing more love for them next week!!  The kiddos loved how soft they were and us mama's love the colors and look of them!!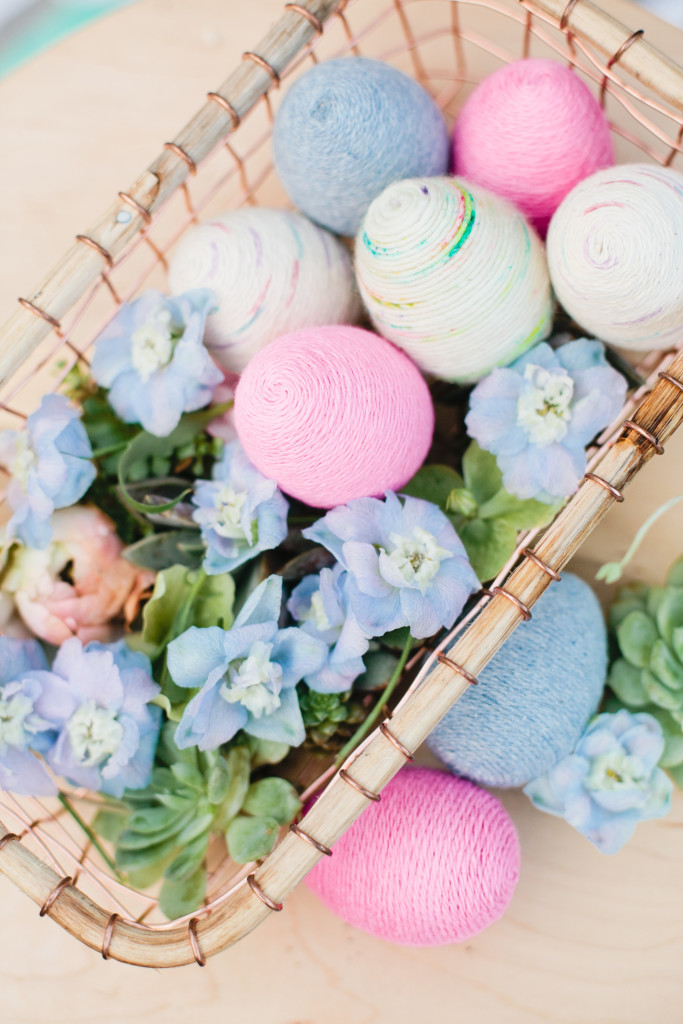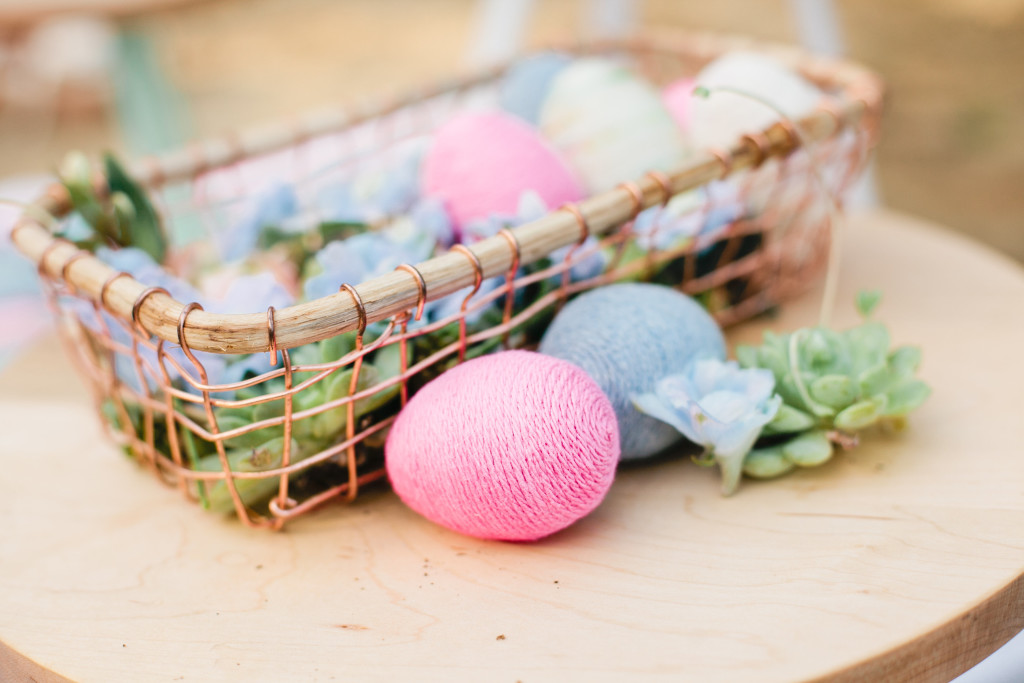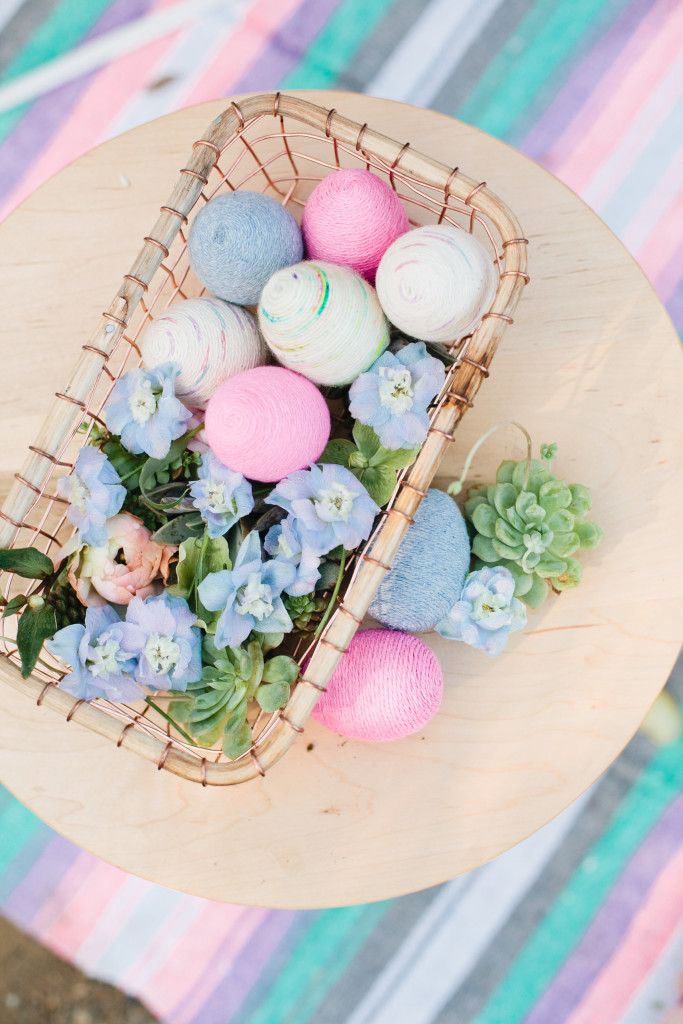 Remember how we said the Gunn & Swain blanket colors made us think about flowers and ice cream?!  Well we asked Sarah of Catalina Neal to create just that, and we are DYING over the outcome, and so were our little models!!!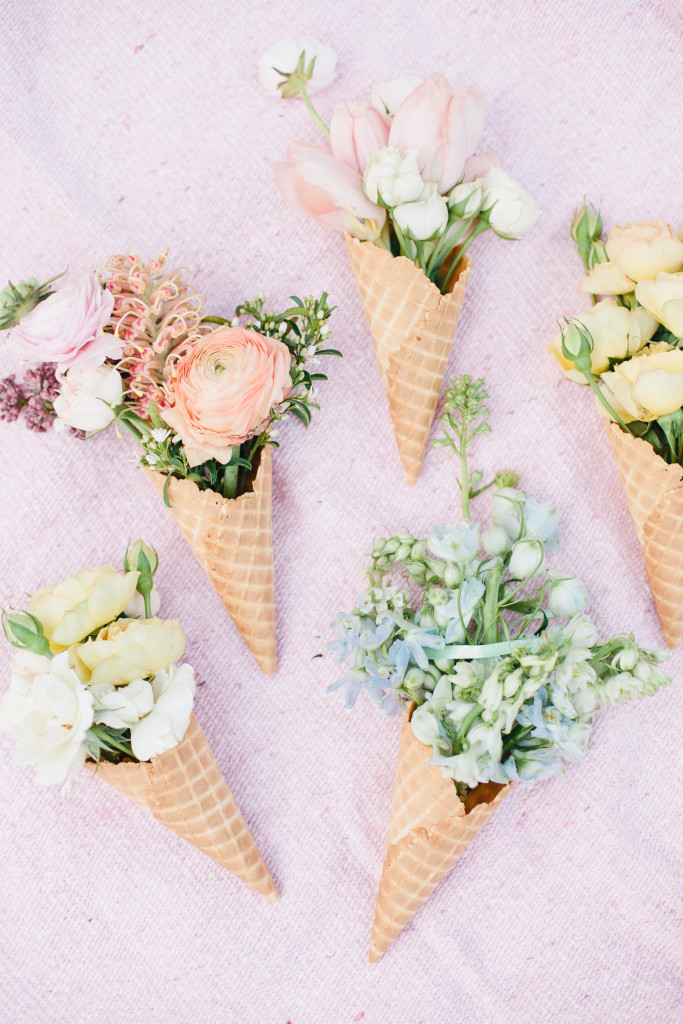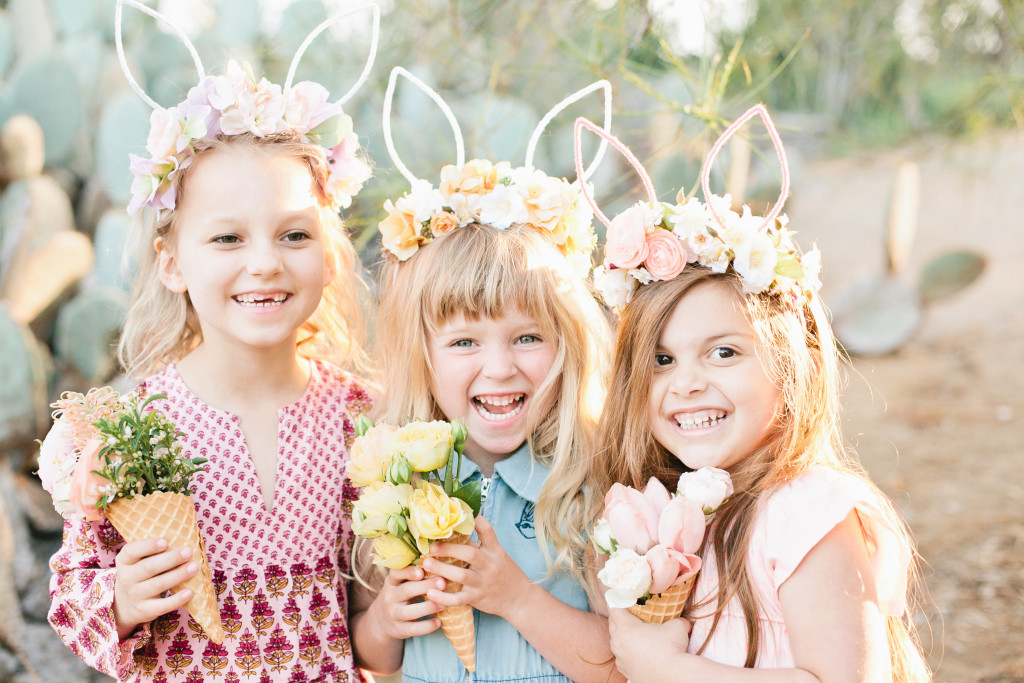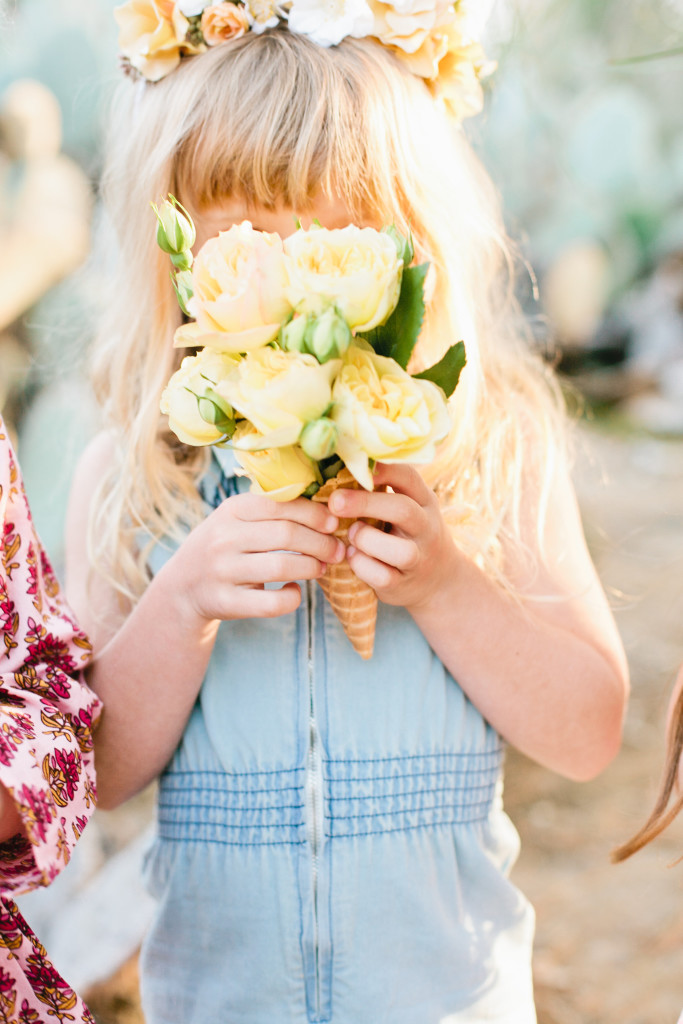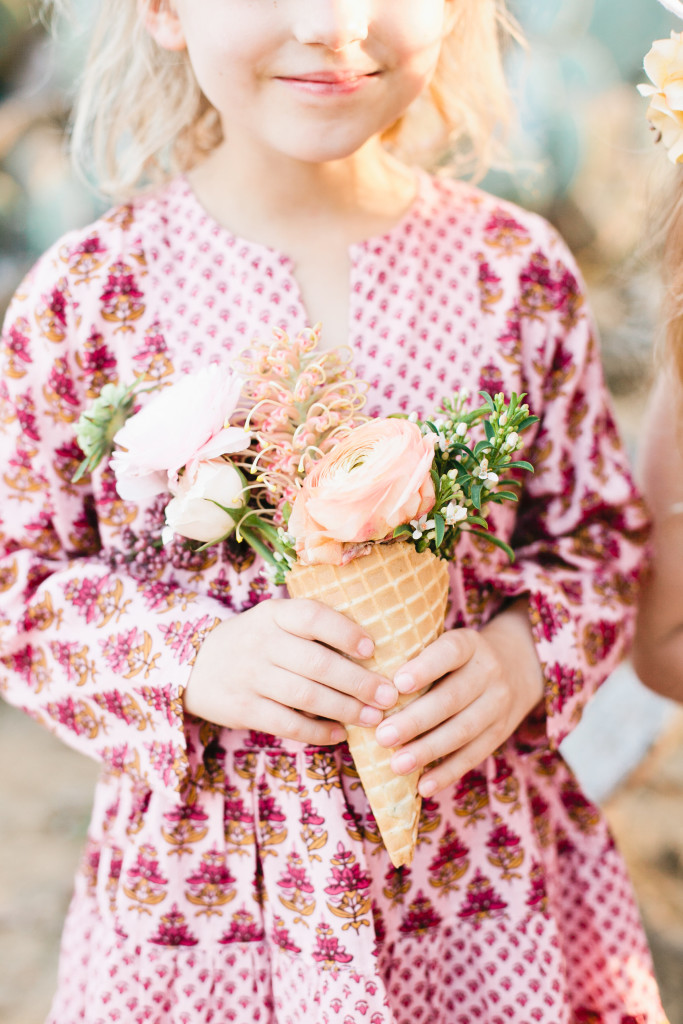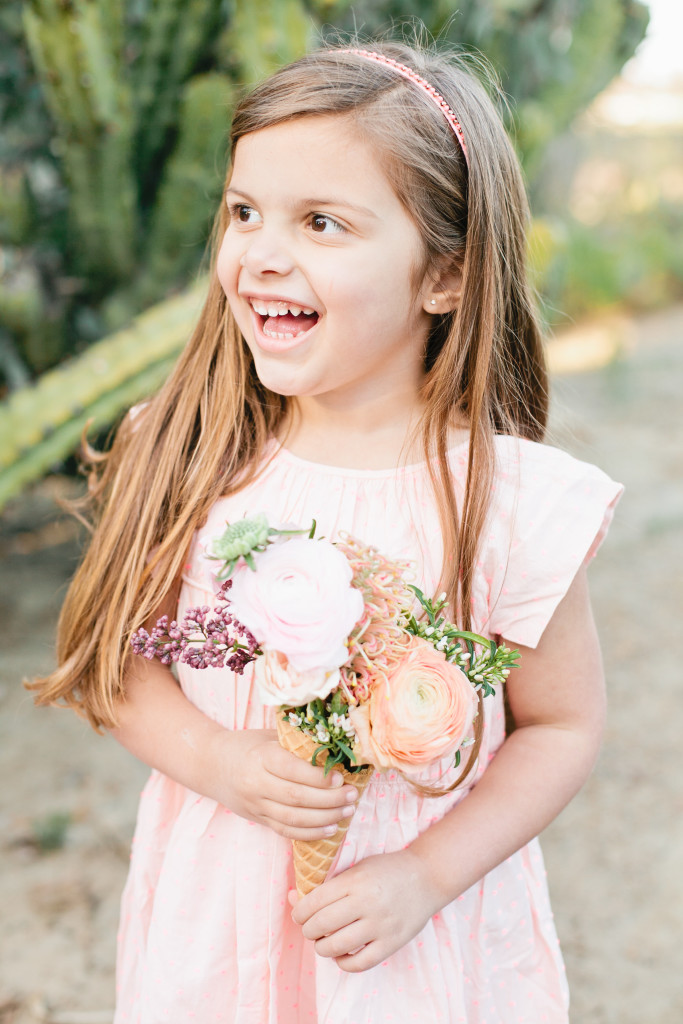 And our littles were treated to yummy gourmet Rice Crispies treats from Bliss and Baker, lucky them right?!?!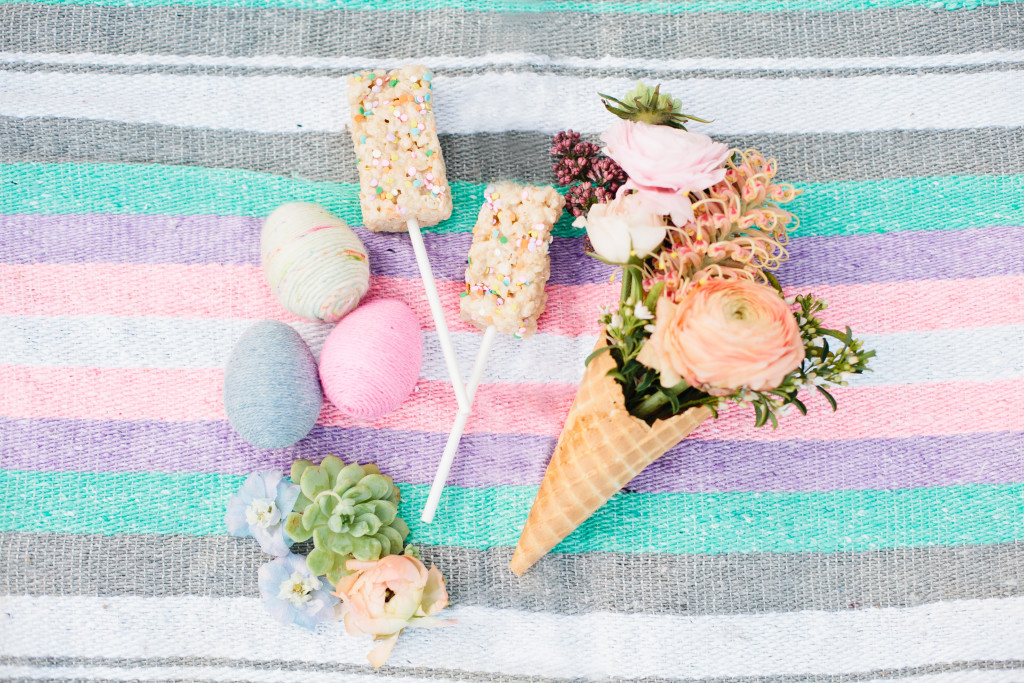 Now for more playtime… Check out these cuties in action!!  And aren't their outfits from Hatched Baby so adorable?!  Our little models are Marley, Lennix, Lucca, Court & Edie…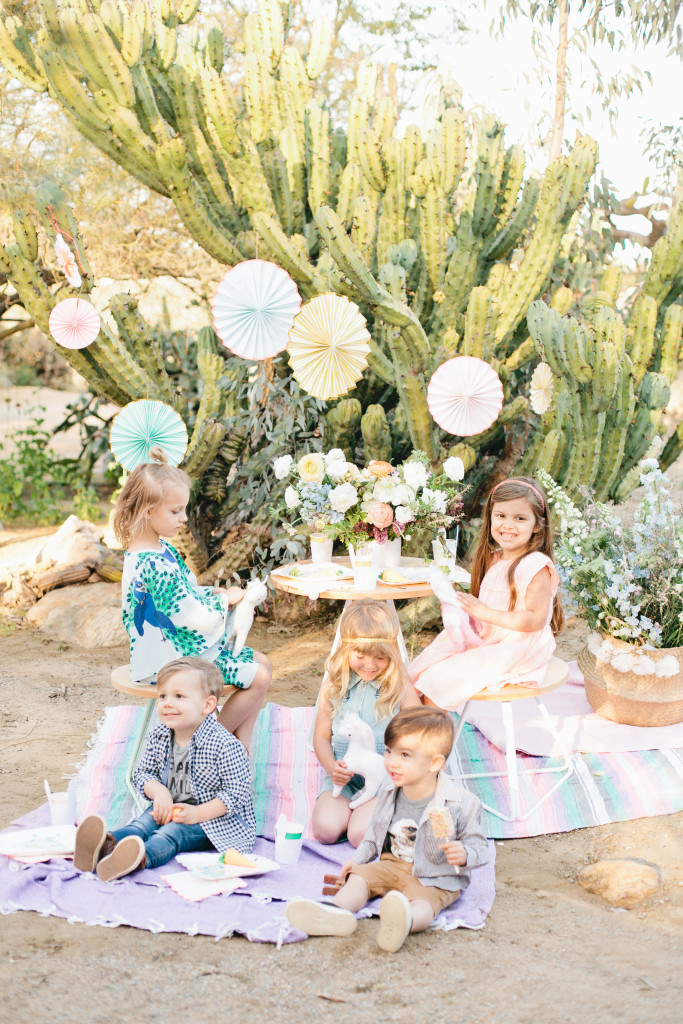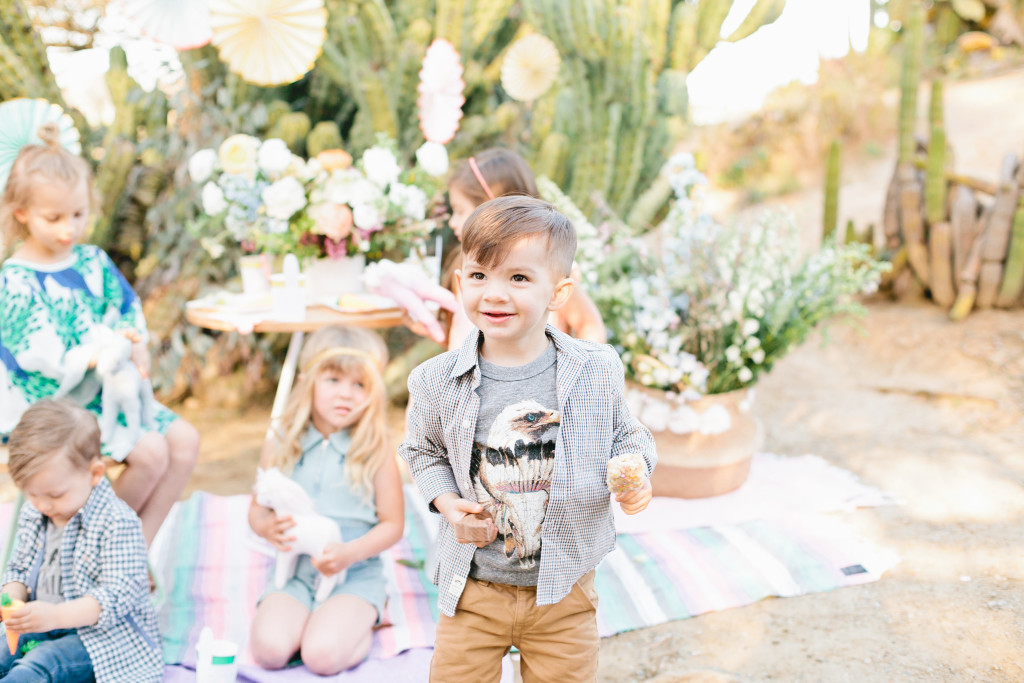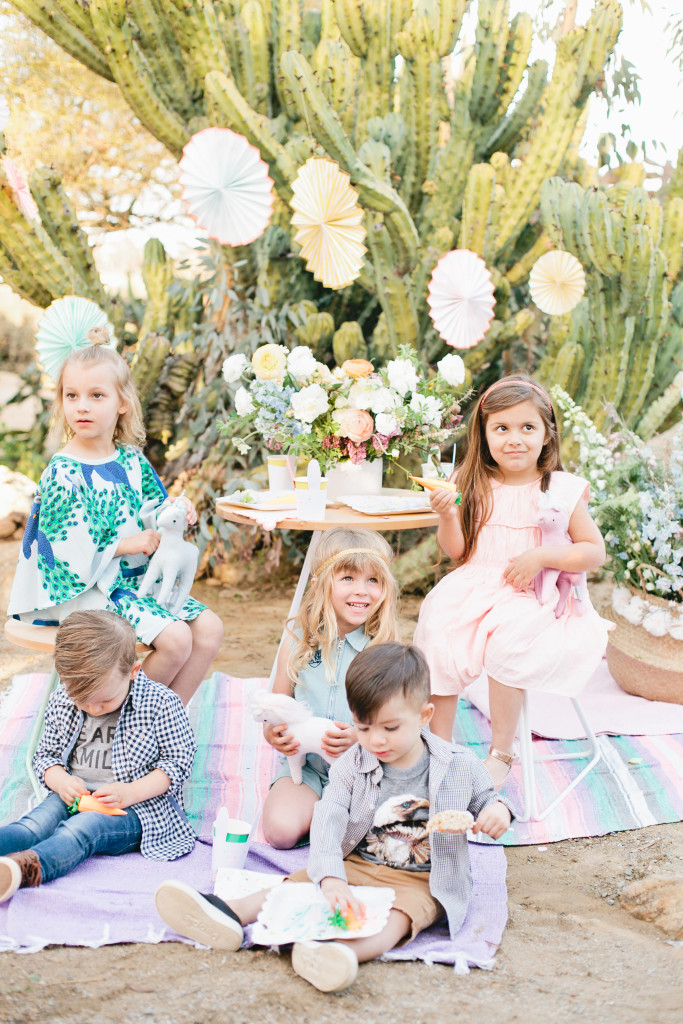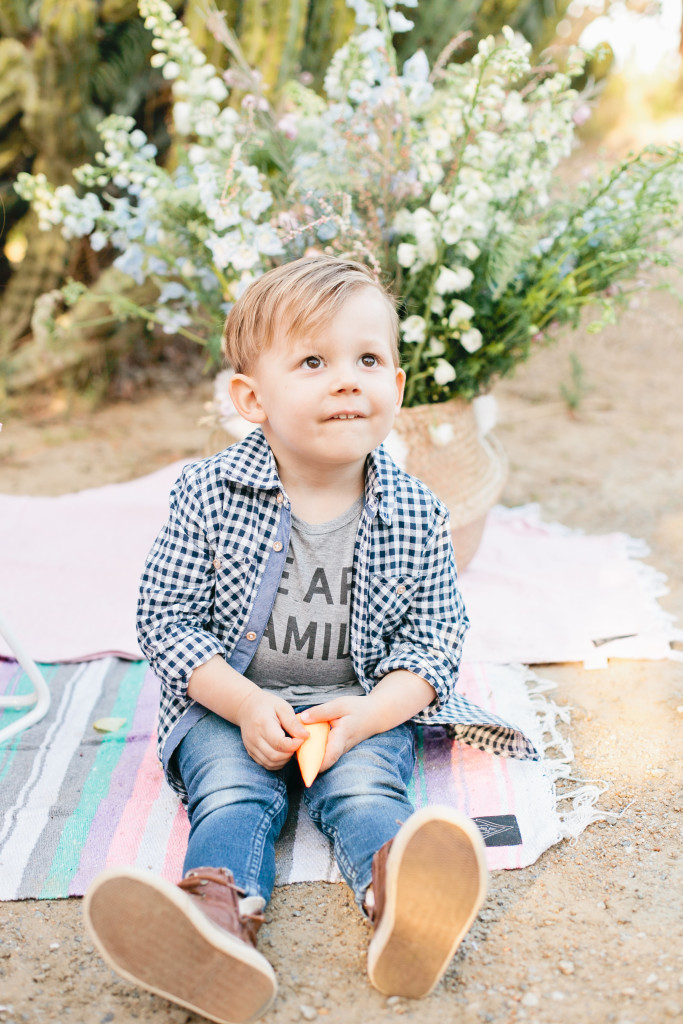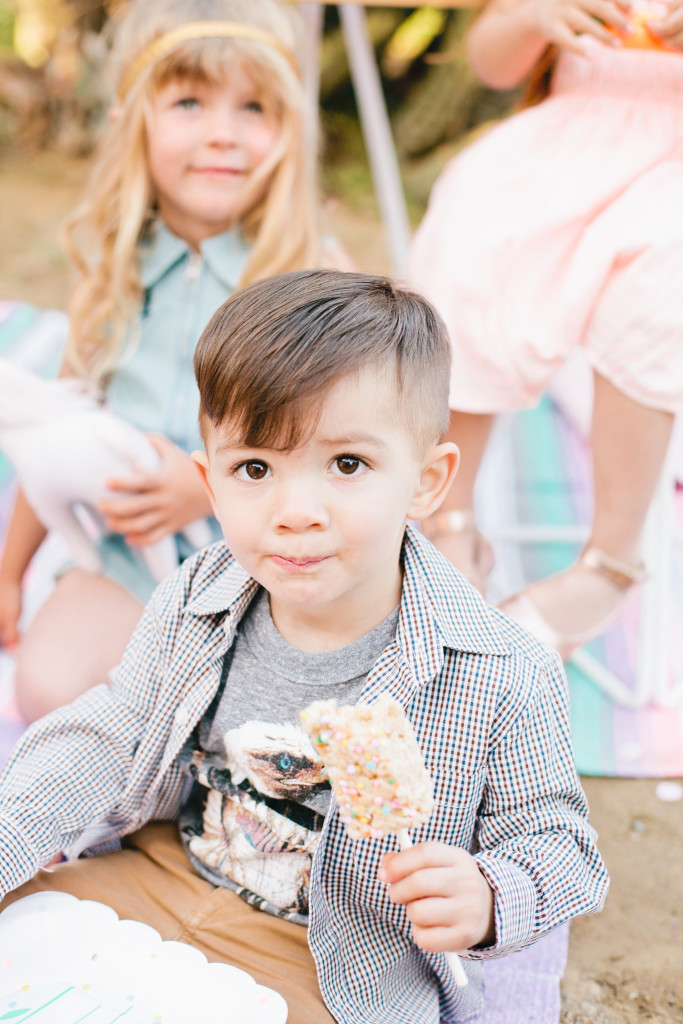 Even the little little ones got in on some fun!  There's Isla & Golden…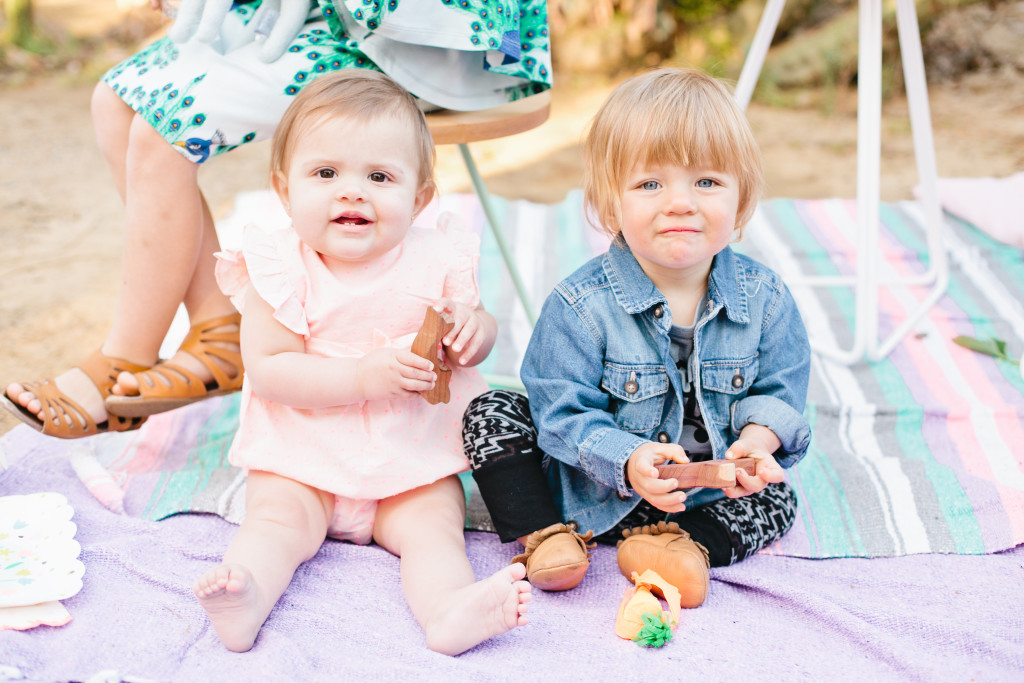 Did you see those adorable bunny ear floral crowns on the girls?! They were made by our buddy Carissa from JL Designs, she is so talented!!!  They are even cuter in person and the girls LOVED them!!  Hurry and get a pair in time for the holiday!!!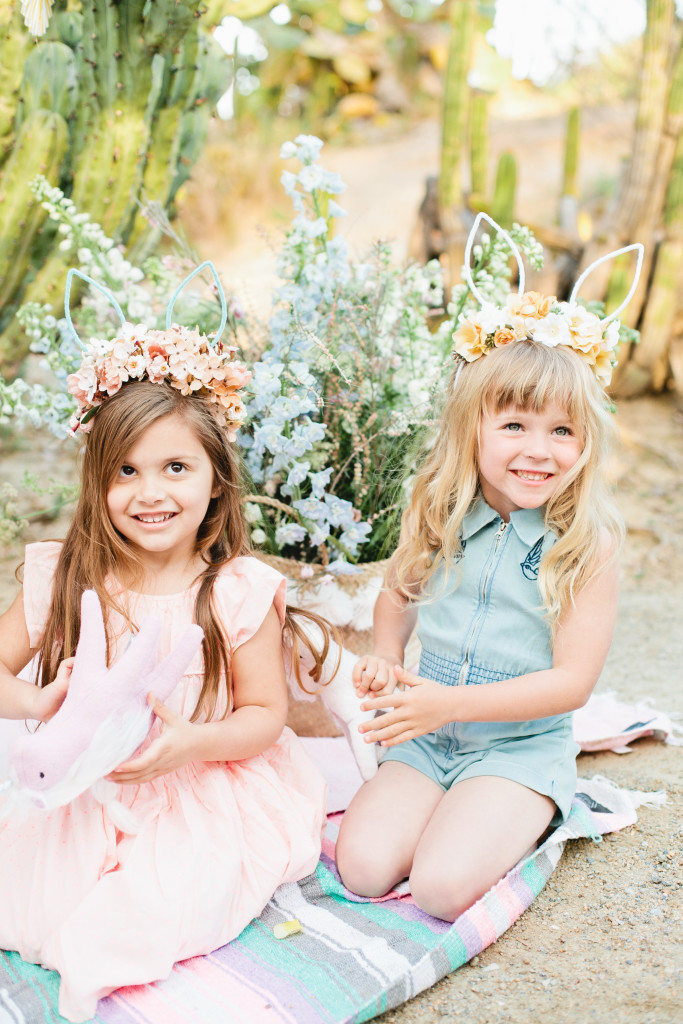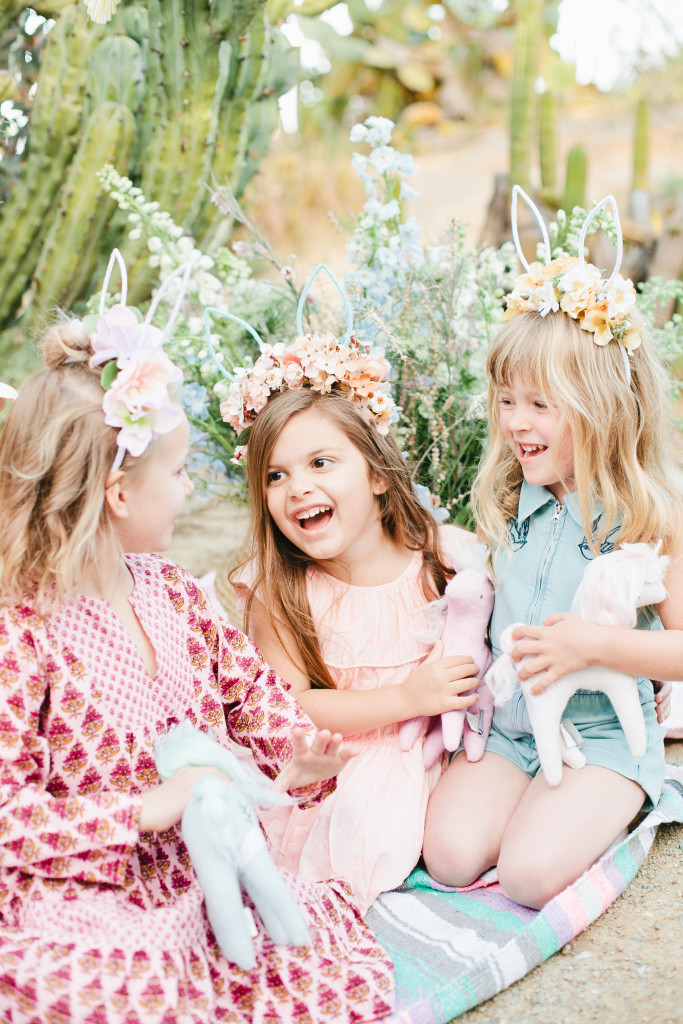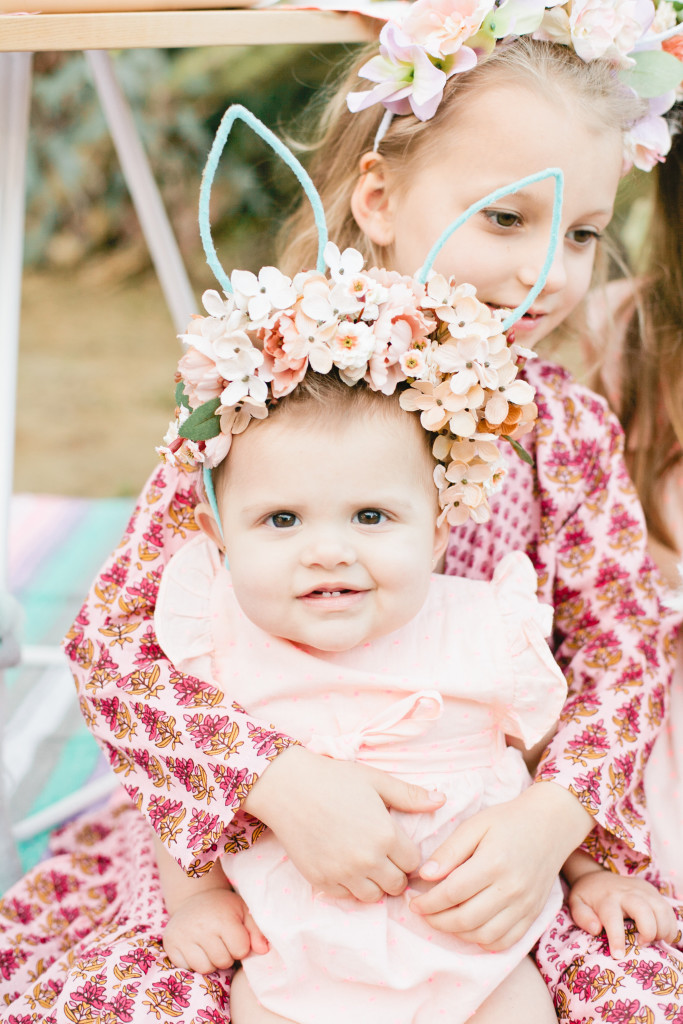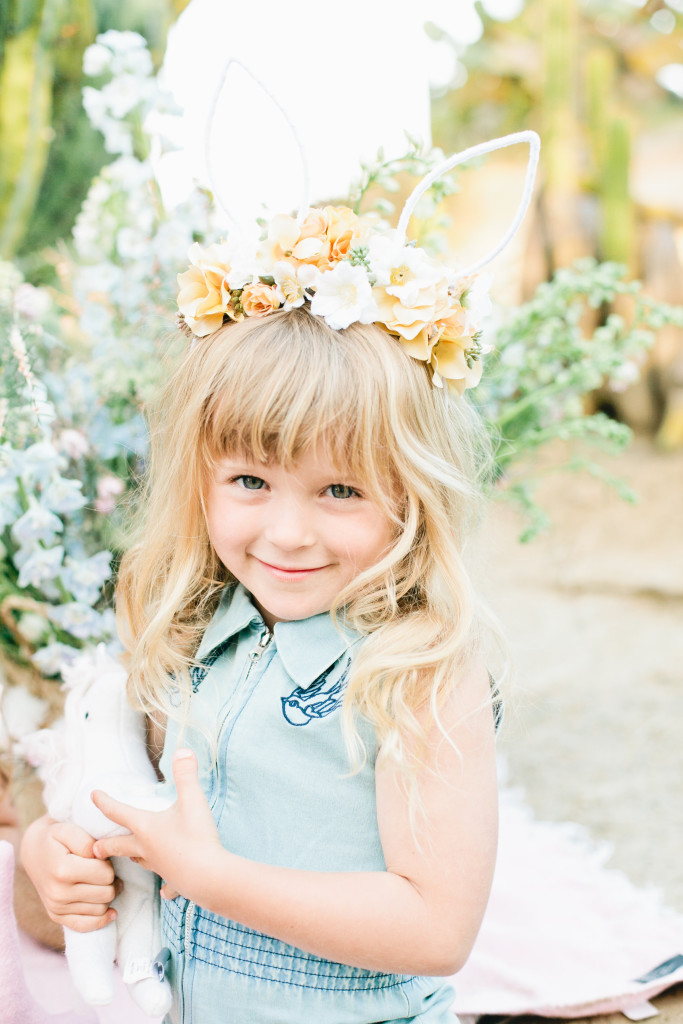 Now, what kind of Easter party is it without an egg hunt?!?!  Like we said, Land of Nod killed us with cuteness when it came to the hunting madness… It's all so good!!
We are giving away the most Epic Easter Basket for your special little love!!! Check out all of the details and enter below!!  It really is the best of the best involved, the winner will be announced Monday!!!