There is nothing better than the '90s. And nothing better than cocktails. So I present to you, smells like teen spirits cocktail. Its a tribute to the grunge area. A little flannel, a lot of Nirvana, and one yummy gin cocktail. Why? Cause the '90s rocked! Plus, charred rosemary right now in September reminds me that fall is officially upon us, and I love it!
P.S. How cute are the cocktails stirs from Proper Letter?!?! Really tugging at my Nirvana love strings right now!
Photos by Dayna Studios
---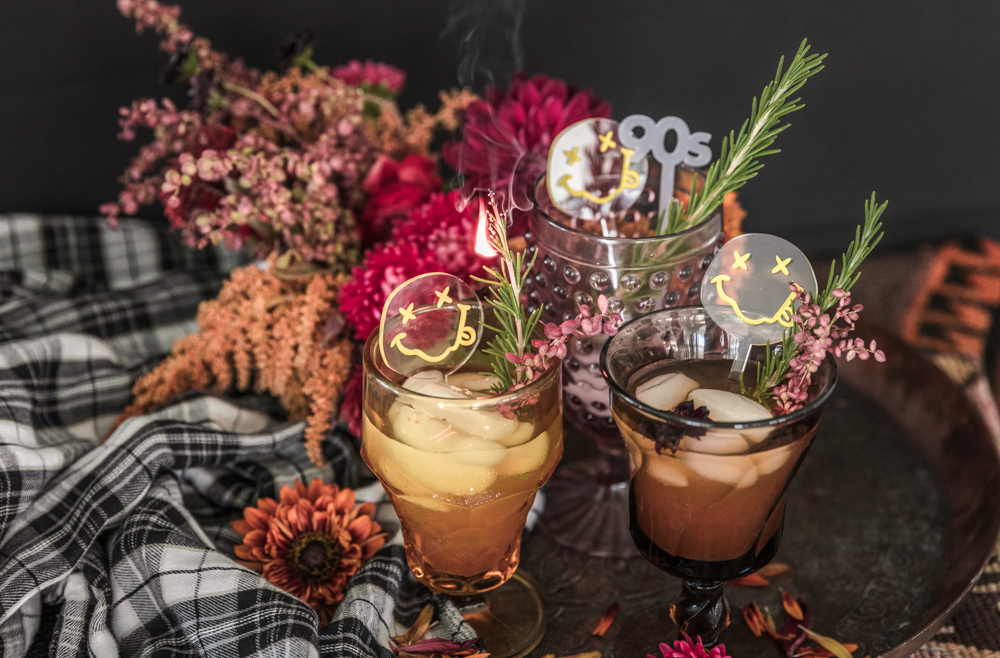 ---
CHARRED LEMON, ROSEMARY, AND CORIANDER GIN & TONIC
serves: 2 cocktails
W H A T Y A N E E D
1 lemon
2 sprigs rosemary
1/2 tsp coriander seed
1/2 cup gin
1 cup ice
1 1/3 cup cups tonic water
pinch mixed peppercorns
B U S T O U T
Cocktail Shaker
Nirvana music
---
I N S T R U C T I O N S
Let's use a cast iron fry pan or heavy non-stick pan and over high heat and allow it to get hot. Cut your lemon into quarters and place them cut side down in the hot pan. Char your lemon on all sides, remove from pan when done. Next, put the rosemary, coriander seeds and gin into a cocktail shaker. Shake it up! Place ice in your glasses, and strain the gin mixture into the glassware.Top up with tonic water, stir briefly and add in your charred lemon quarters.
---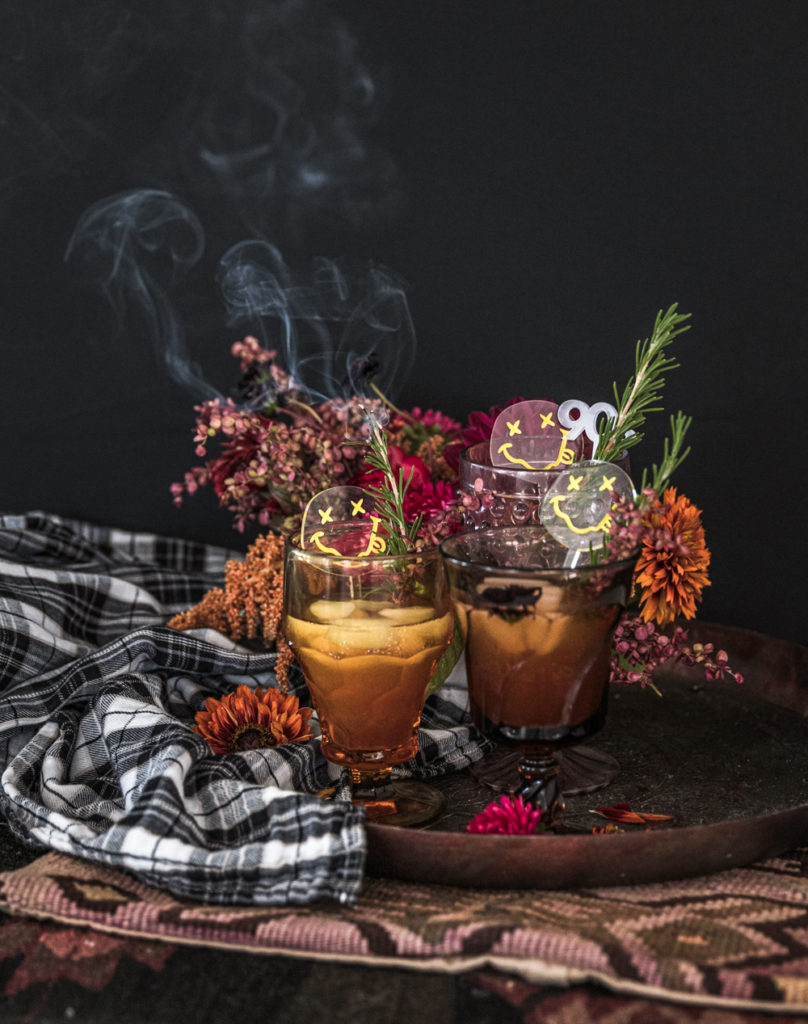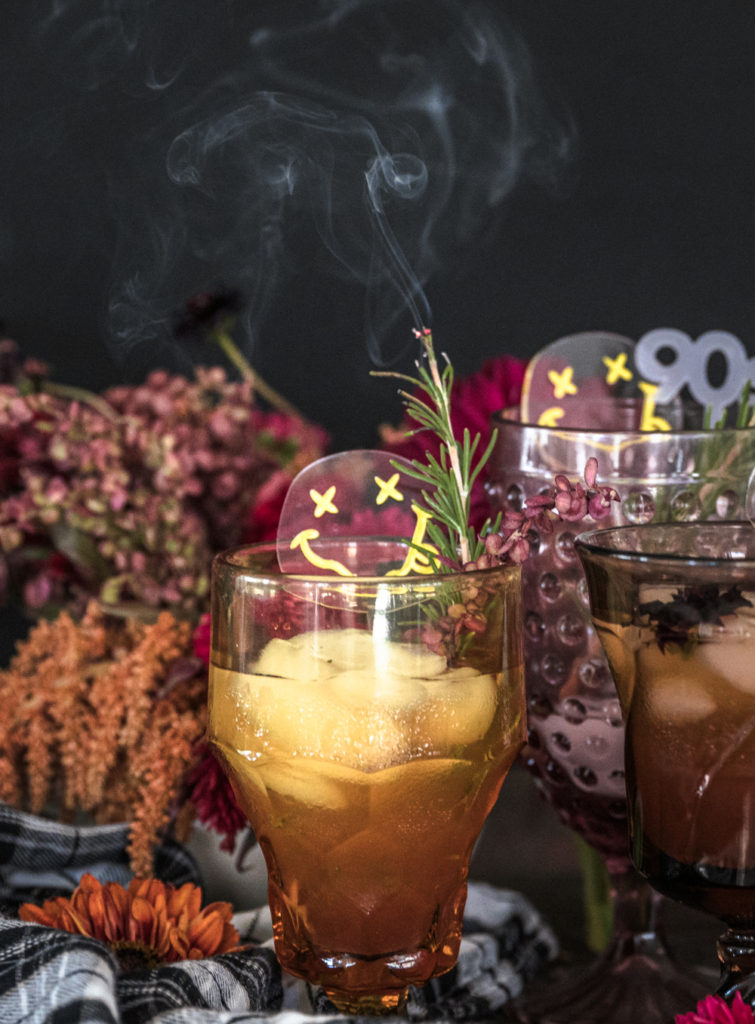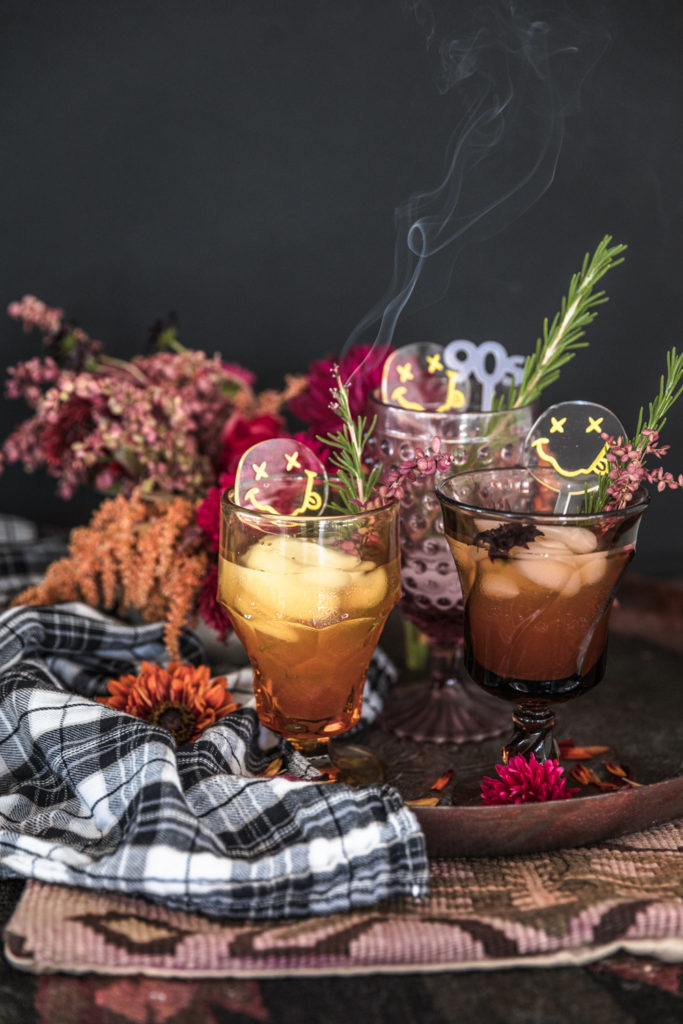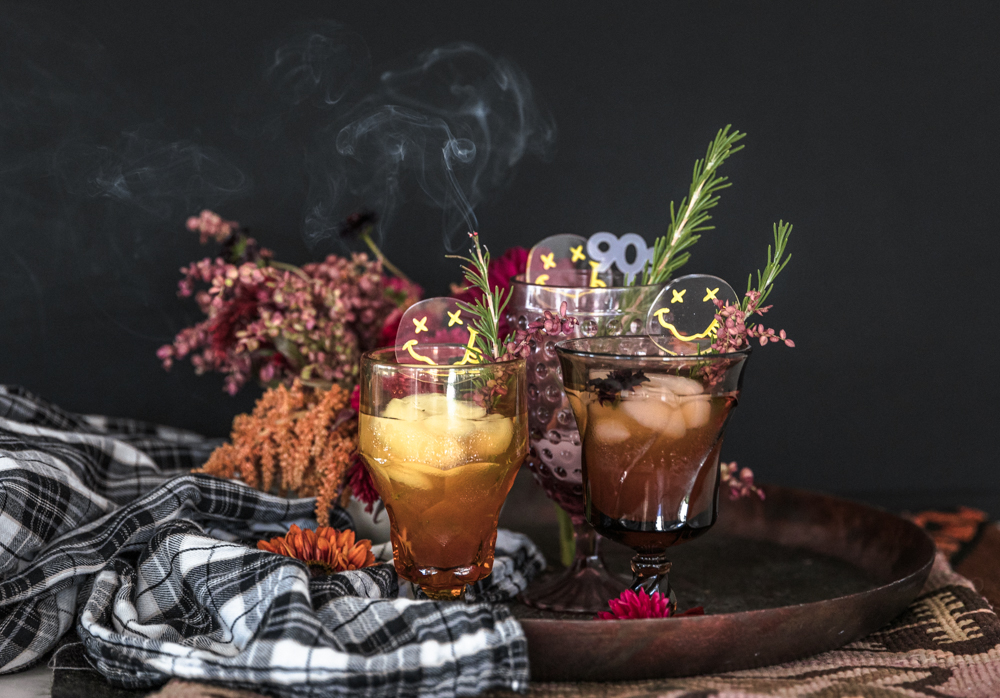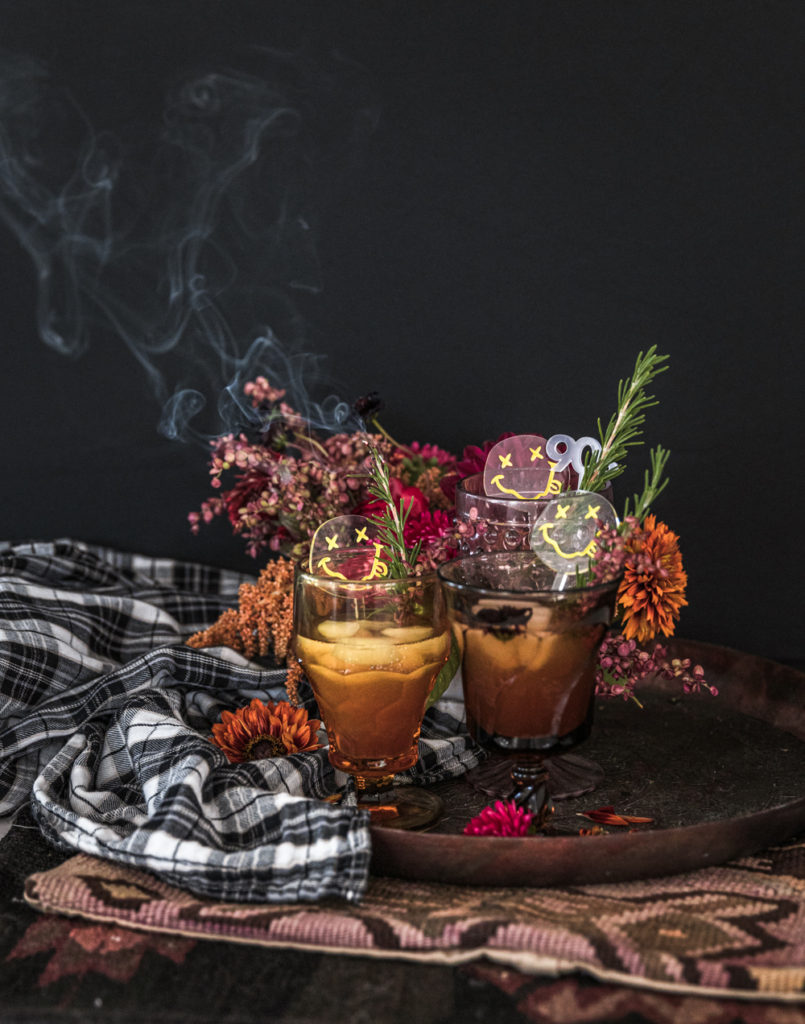 ---
xx
ABBY