We elves stick to the four main food groups! Candy, candy canes, candy corns, and syrup! Looking for a fun breakfast experience for your little ones?! Make them Buddy the elf's candy pasta. This is a great Christmas activity! (Maybe just once though) Binge watch the movie, and then make them the pasta! You know you all want to try it! I'm not saying to have this every Christmas, but this iconic movie will have you wanting to indulge in everyone's favorite cotton-headed-ninny muggins' breakfast pasta.

Photo by Dayna Studios
---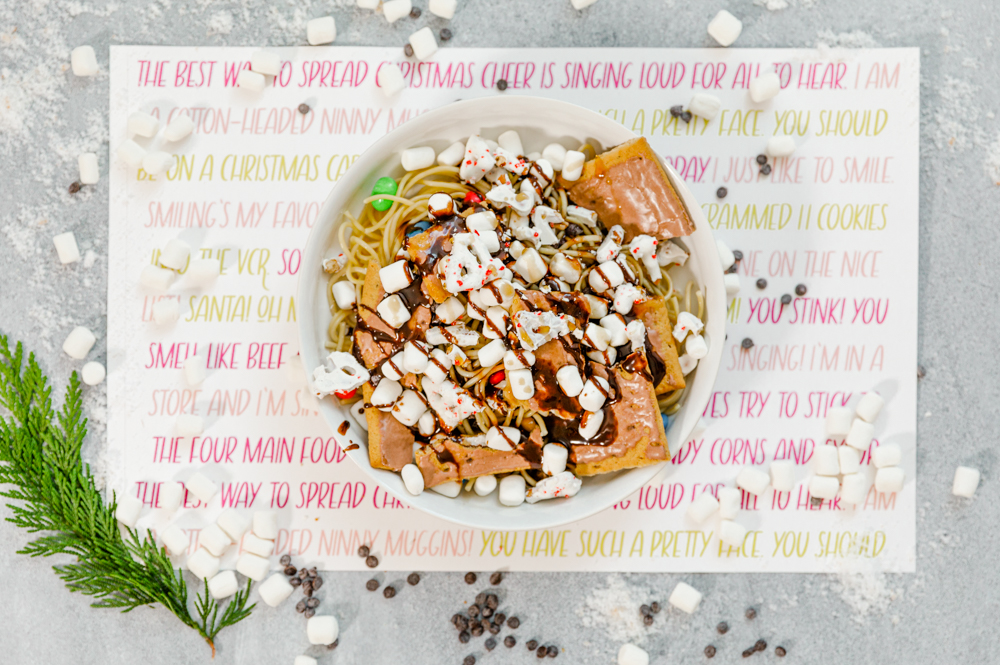 ---
Buddy The Elf Pasta
SERVES: 1| PREP: 5 MINUTES | COOK: 8 MINUTES
W H A T   Y A   N E E D

2 cups cooked spaghetti
⅓ cup maple syrup
¼ cup chocolate syrup
A handful of M&Ms
A handful of mini marshmallows
2 pop tarts broken up into pieces
B U S T   O U T
Bowl
You own hands to eat with! No utensils here!
---
I N S T R U C T I O N S

Pretty simple here guys! Boil your pasta, drain, and set inside the bowl. Then dress the pasta with all the candy goodness right before serving!

Can we start by saying how cute this printable placemat is by David and Leanna!? A great way to bring Christmas joy to the table!
---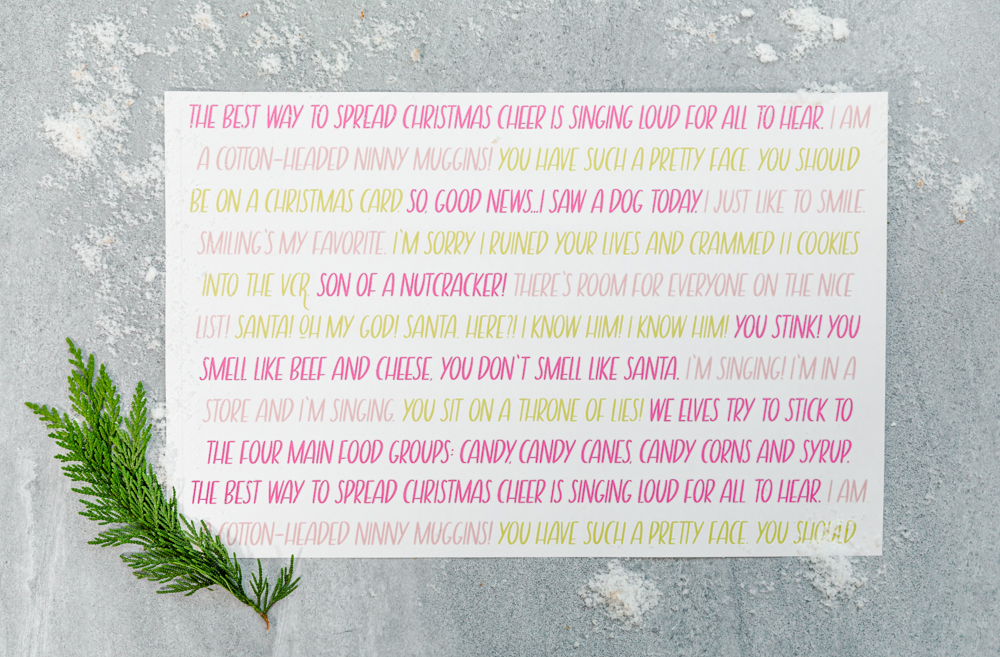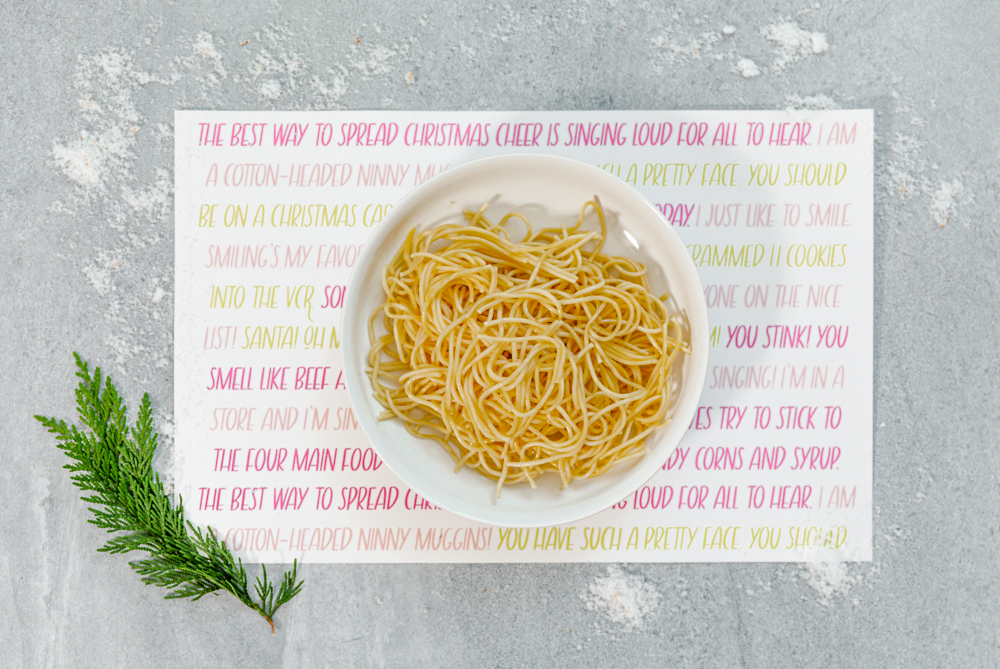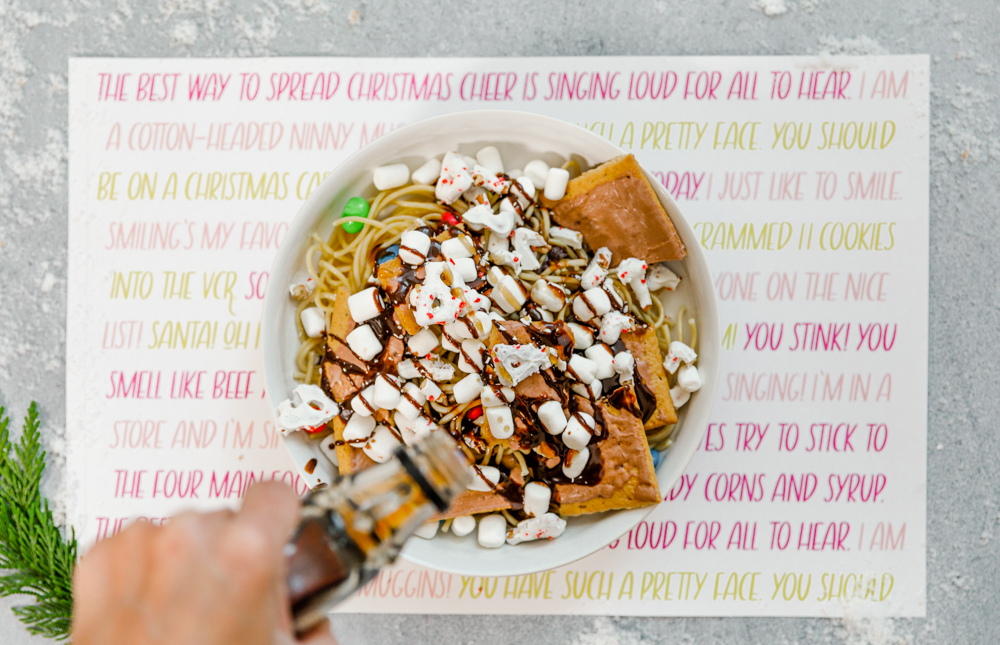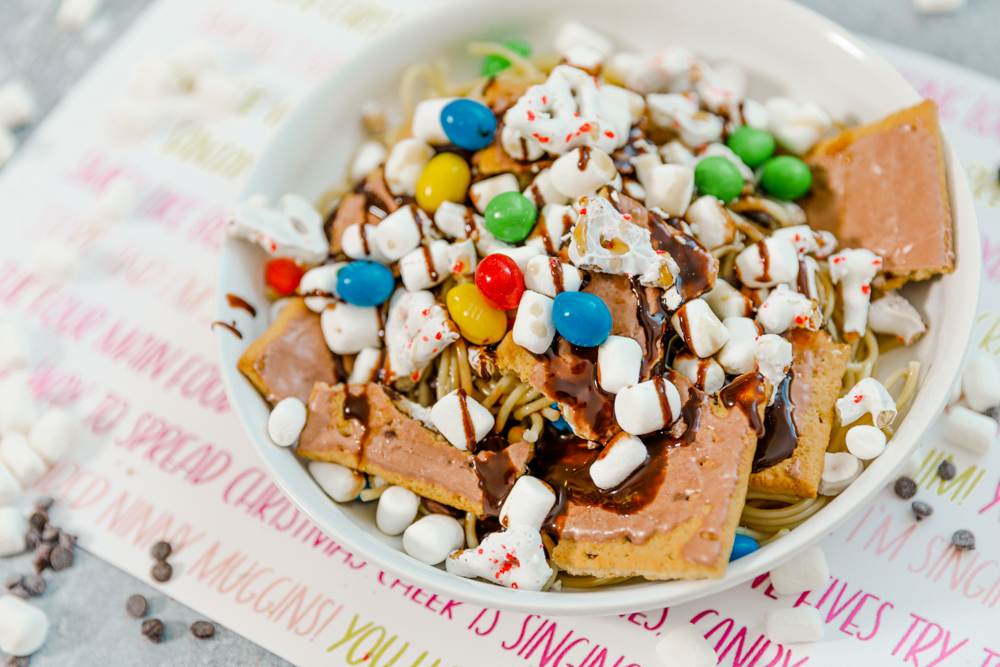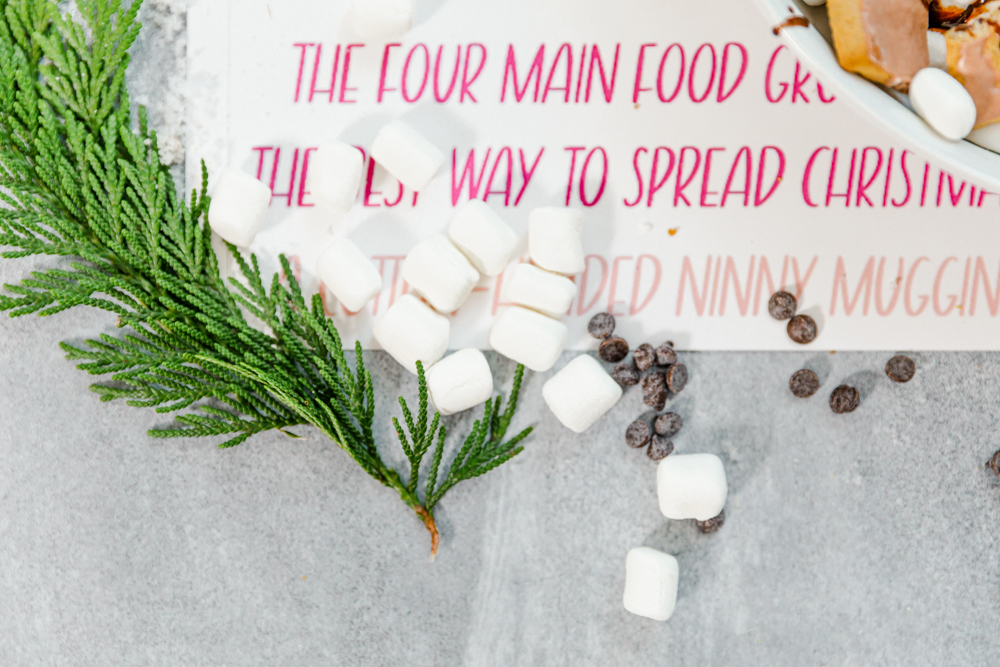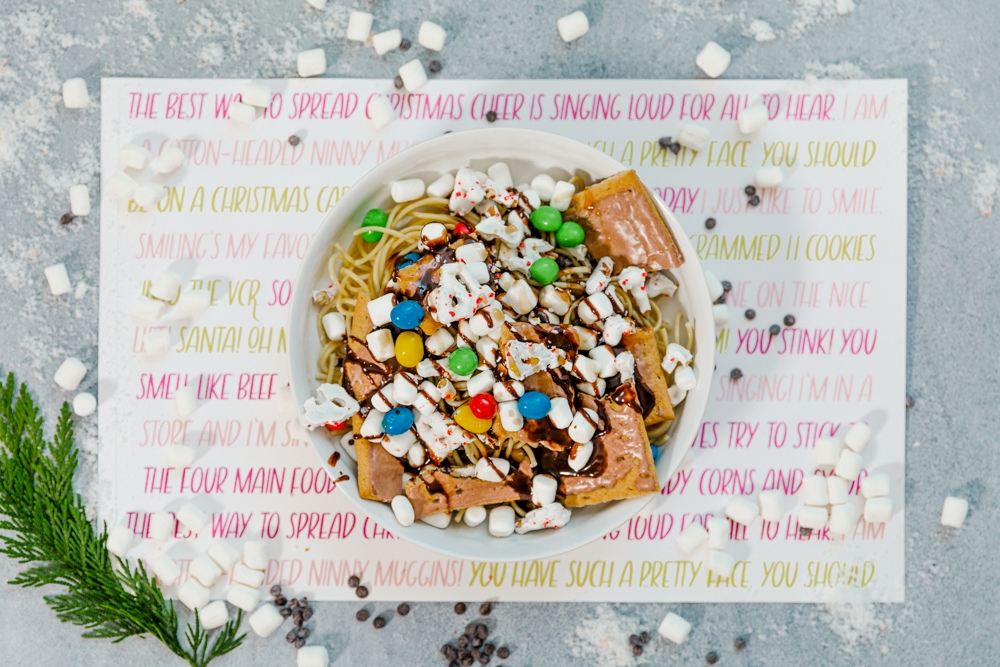 ---
Hope this brings some holiday cheer and a fun activity to do with the little ones this season!
xx
Abby