Ok, how many of you LOVE the movie Elf?! I know it's one of my favorites for sure!!! My kids and I both love it. I think when it came out in the theaters I saw it 4 times, haha! For my family, it's one of the best ways to kick off the holiday season. We love to get cozy and watch it together with some fun treats and laugh it up. Usually, we put it on the night we decorate our tree, and then watch it a million more times through-out December!
I decided to make it even more special this year and invite Leah's kiddos over to join in on the fun! Our kids are so close and always have the best time together, it makes my heart so happy! A few of our friends joined in to deck out my house and the rest is history. Keep scrolling to see all this Christmas cuteness…
Photos by Gillian Le Brun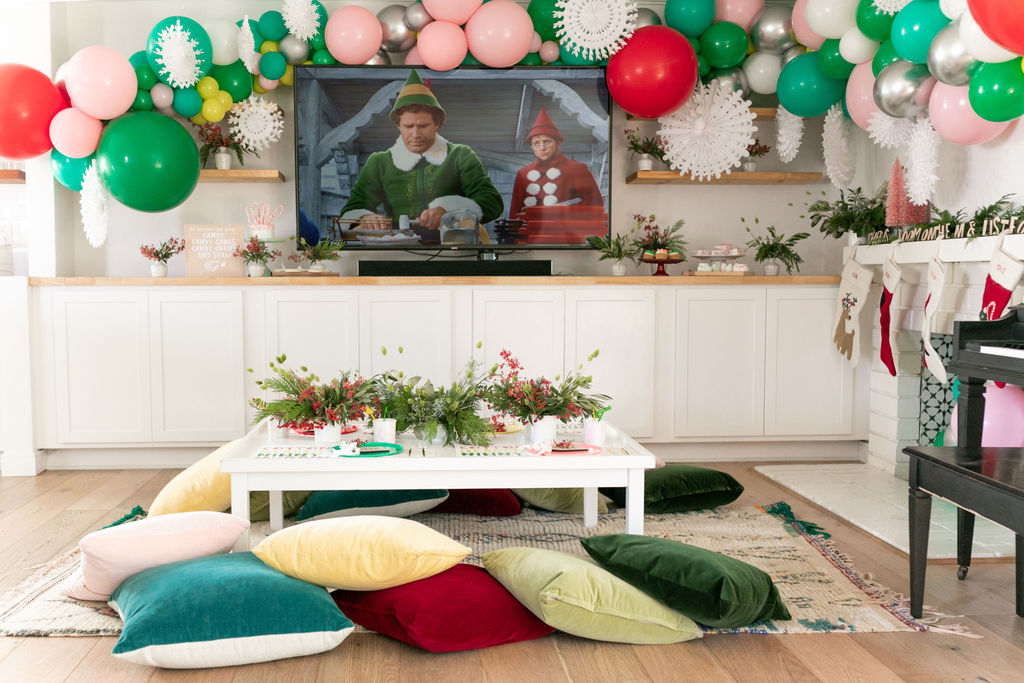 Courtney from Poppy Jack Shop helped out with all the cute details. There are SO many fun quotes from Elf so of course, we had tons of fun with them! I also used her adorable stocking tags as place cards – I can't wait to re-use them on my mantle!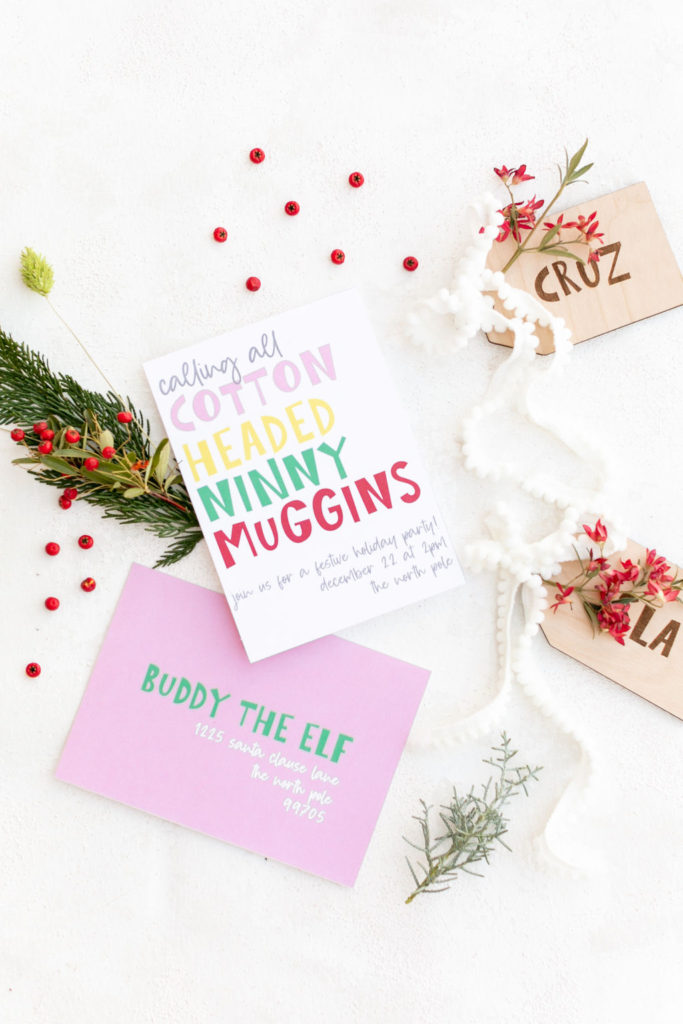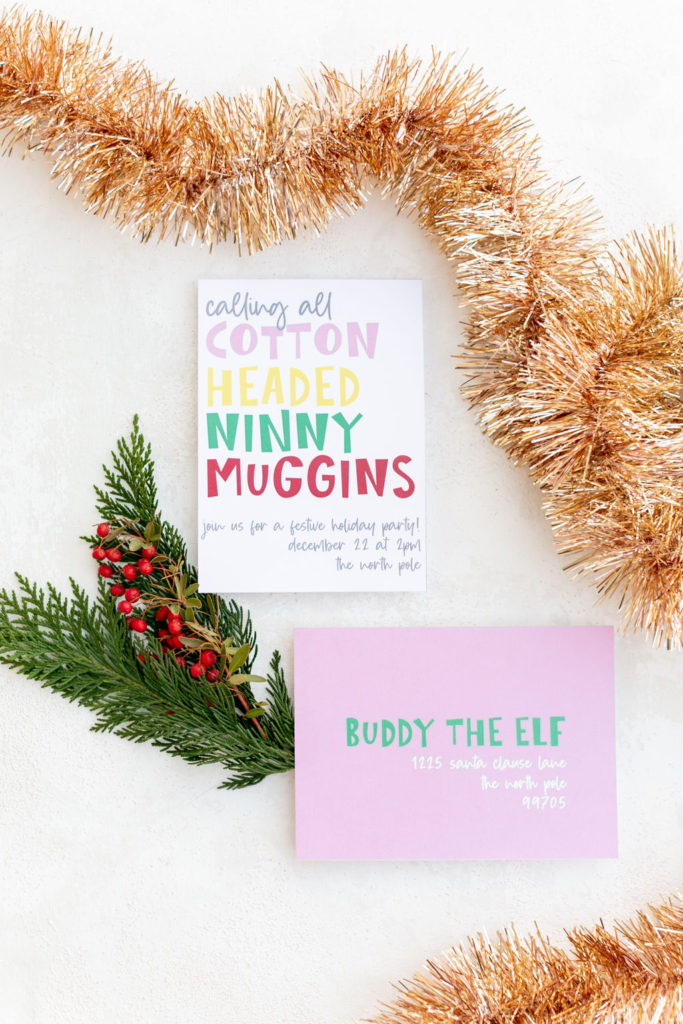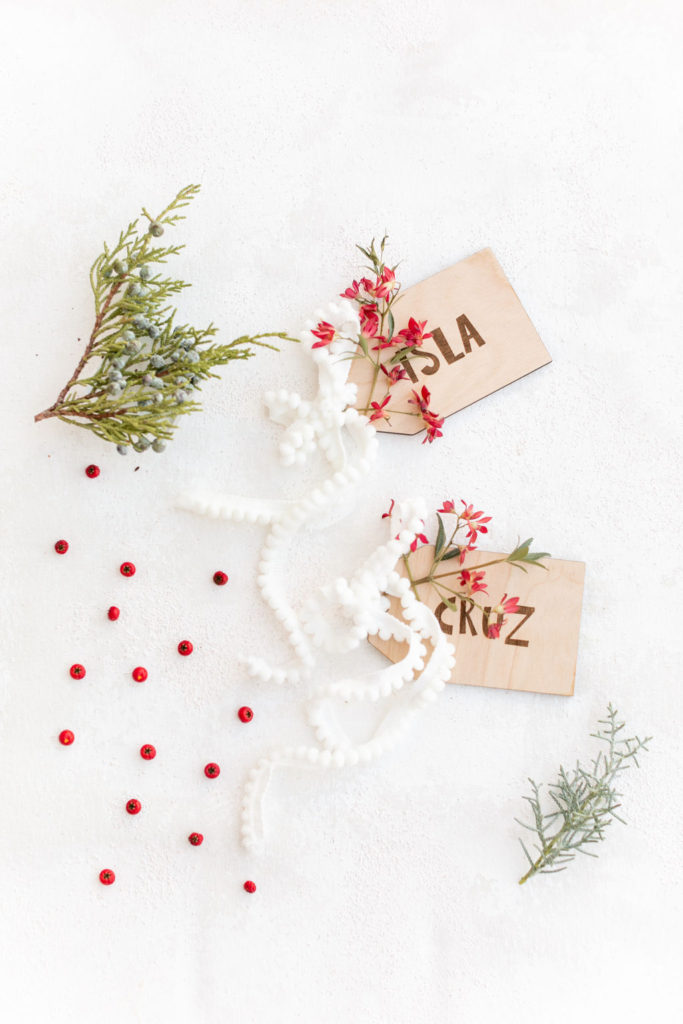 Smiling, and this sign, are my favorite!!!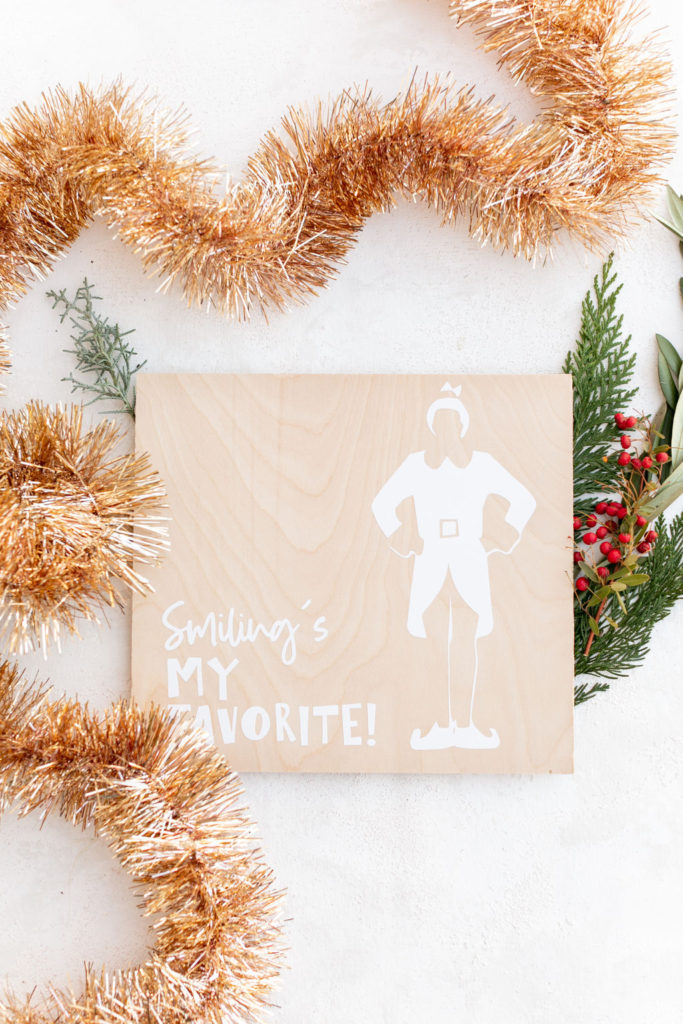 My living room was decked out and ready, and it wasn't Buddy the Elf this time! Ellen from The Pop Shop came and Christmas-ized our house with the prettiest balloons and tons of snowflakes! The elves would have been proud of our Santa preparations!!! Santa, I know him!!!
A low table, rug, and pillows were the perfect comfy spot for the kiddos to sit and enjoy the movie. Right in front of the TV of course, haha! Sweet Salvage Rentals took care of that sweet set up for us. They are growing their kid's line and I'm obsessed with it!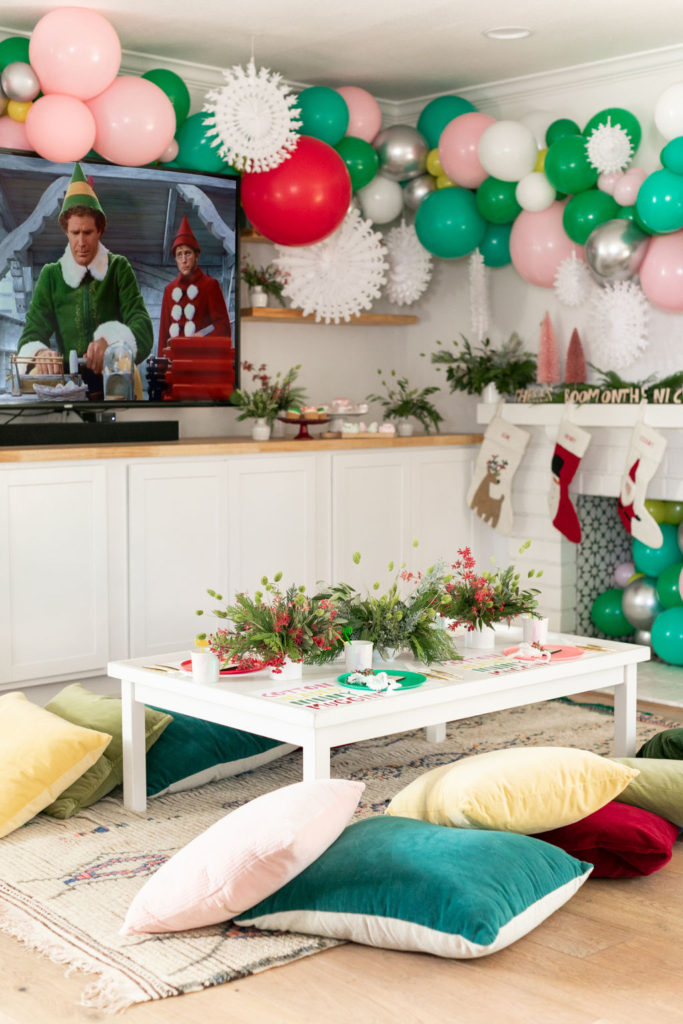 Before we continue to that amazing setup, let's take a look at all the details on the table! I wanted to go fun and bright for this one with a nod to those classic Elf colors of red, green, and yellow! Poppy Jack Shop made those fun placemats for each Cotton Headed Ninny Muggin and Third & Park did the festive florals.
The plates are my favorites from Oh Happy Day Party Shop. Simple and modern and the best colors! Along with Daydream Society's gold striped napkins and Sophistiplate's Bella flatware, this table was Elf perfection!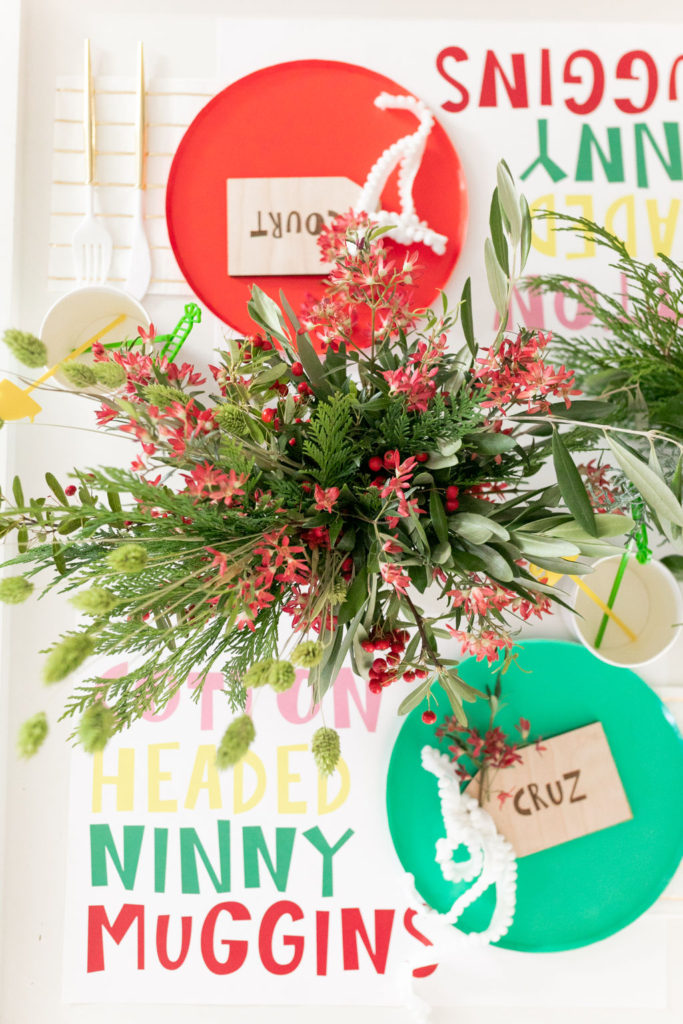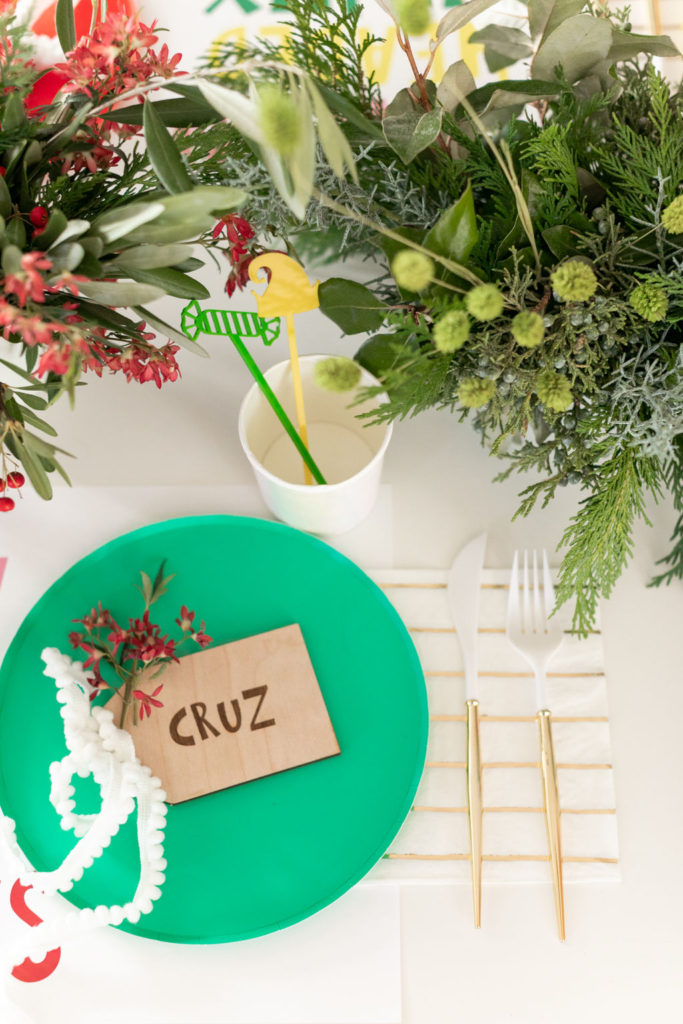 As I said, I used Poppy Jack Shop's stocking name tags as place cards, I just added that cute Pom Pom ribbon. She also did the fun elf themed stir sticks. You know we love adding those little details!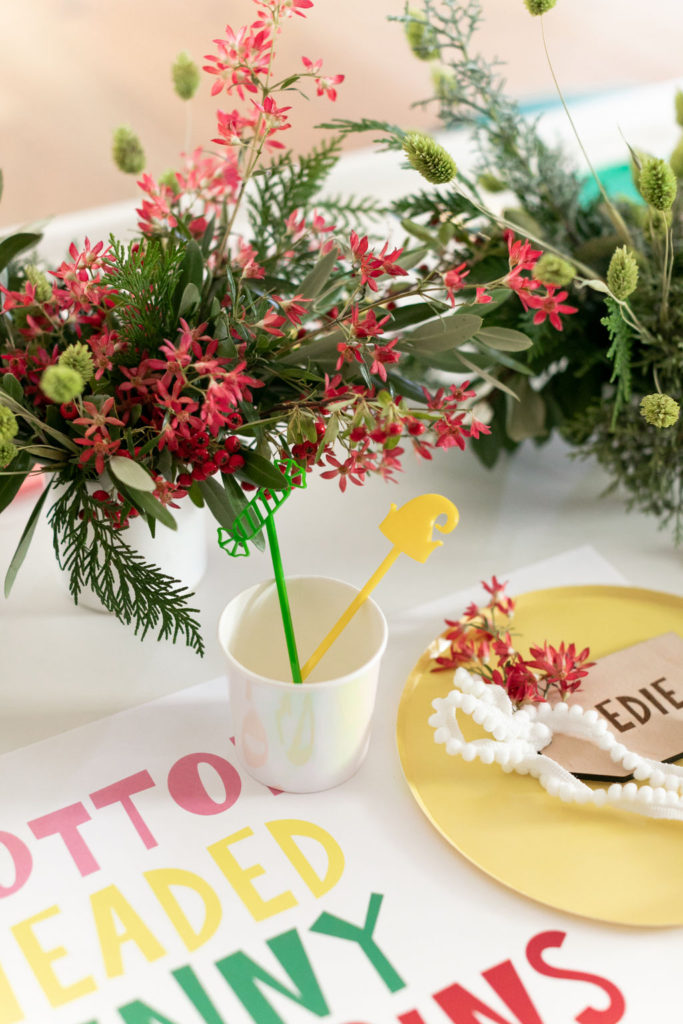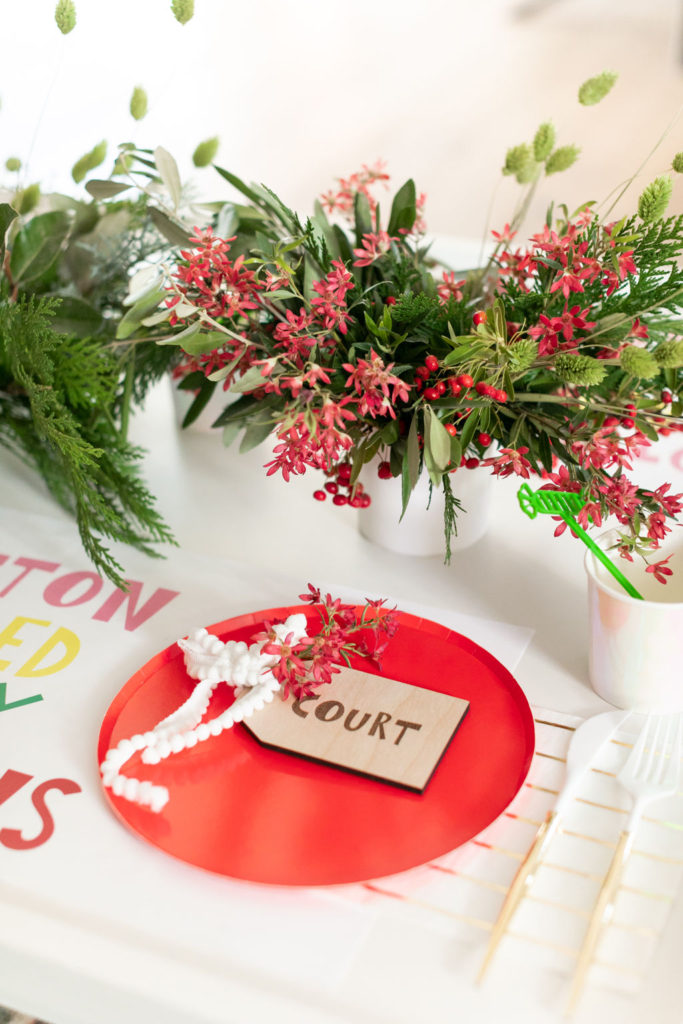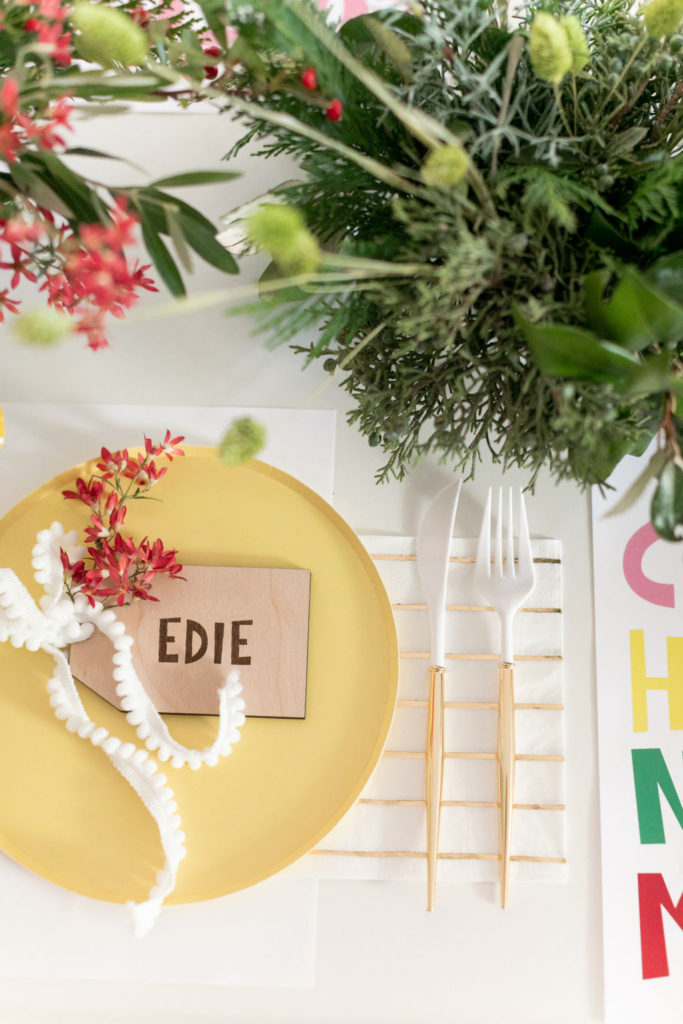 Aren't the colors fun?! Son of a nutcracker they're good!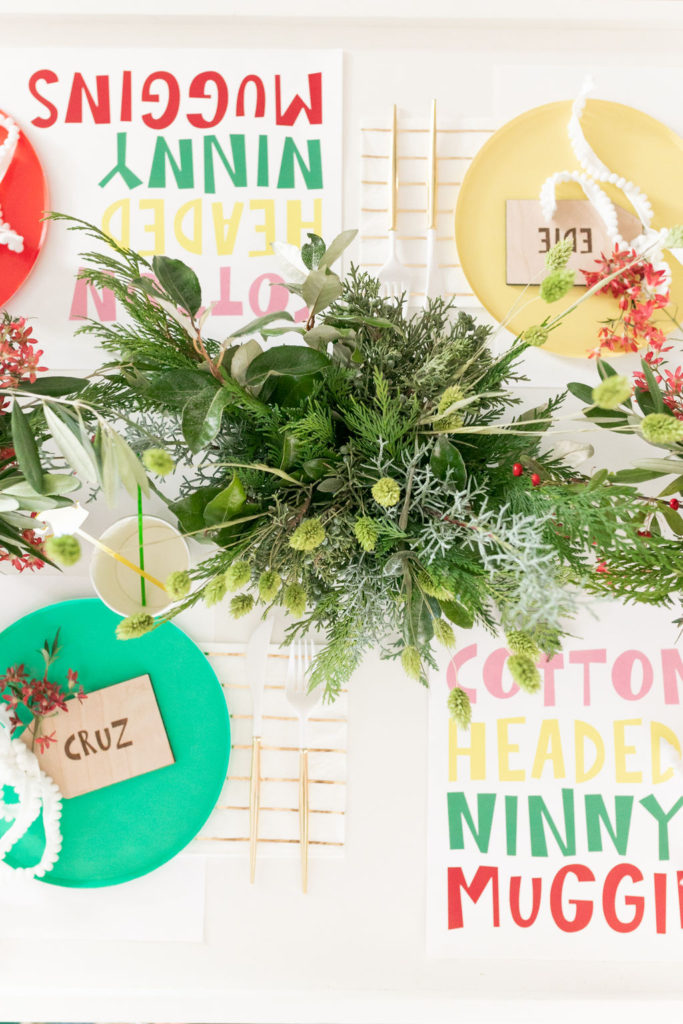 I'm in love, I'm in love, and I don't care who knows!!!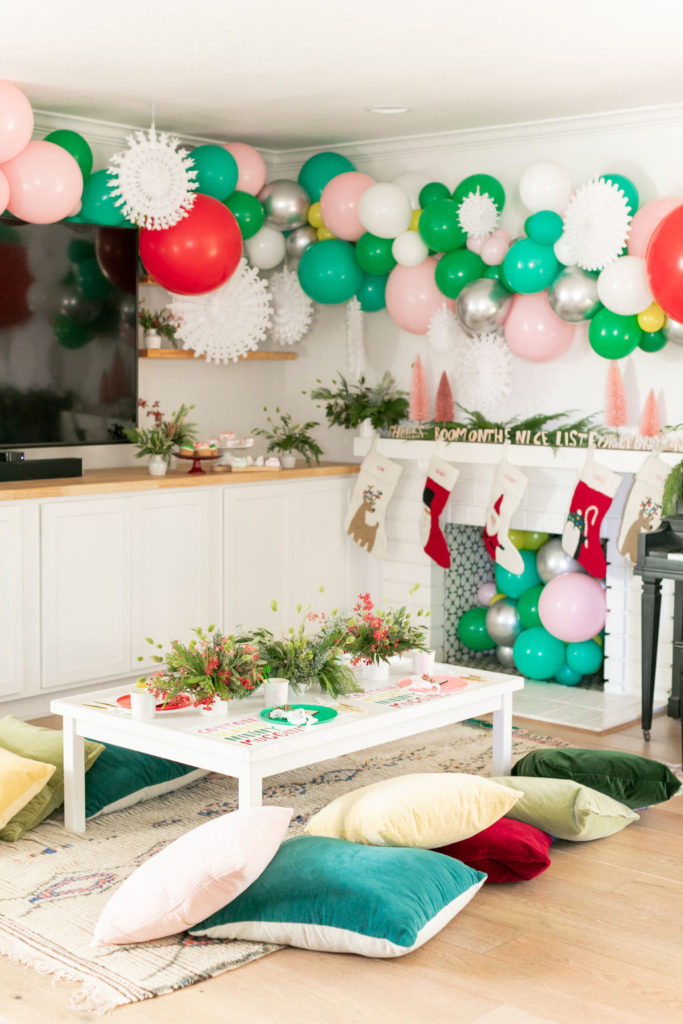 The mantle situation was amazing as well! It's Christmas, gotta deck out the mantle, it was made for this moment! Stockings from Pottery Barn Kids were hung and the balloons by the Pop Shop were aplenty! Plus, lots of pretty greens from Third & Park and the cutest sign from Poppy Jack. I may have mixed up the words when I put it up, but there's room for everyone on the nice list so Santa, please forgive me!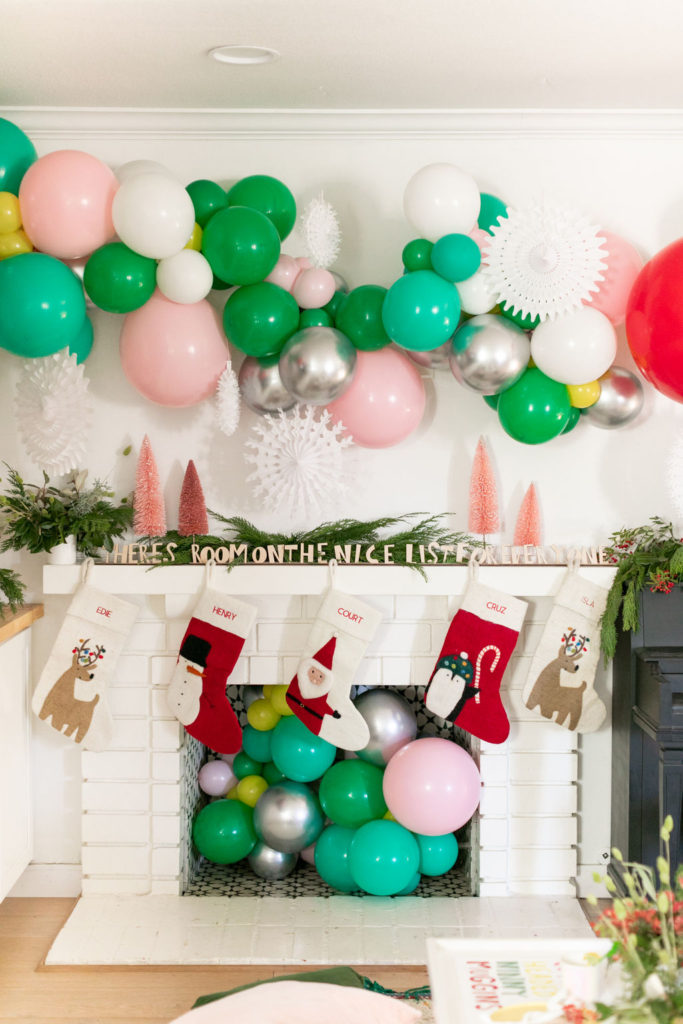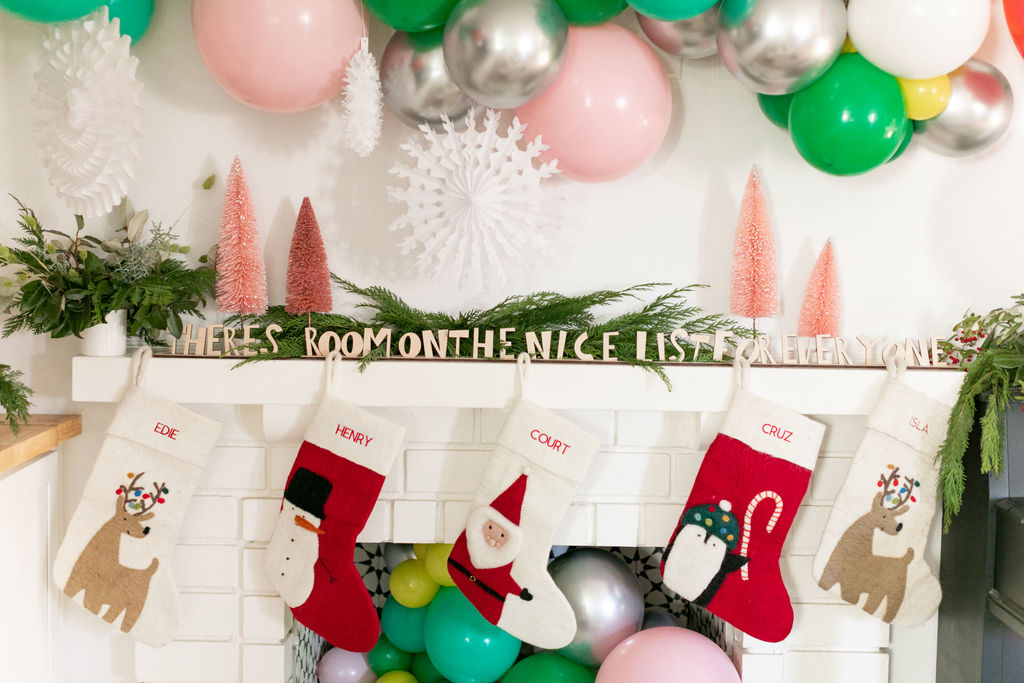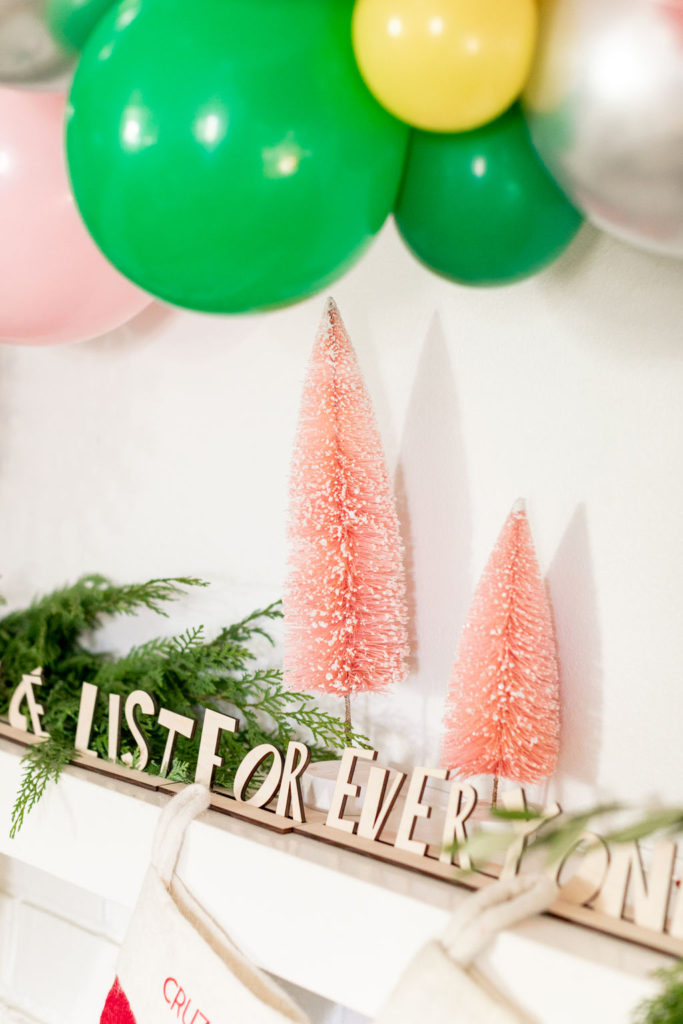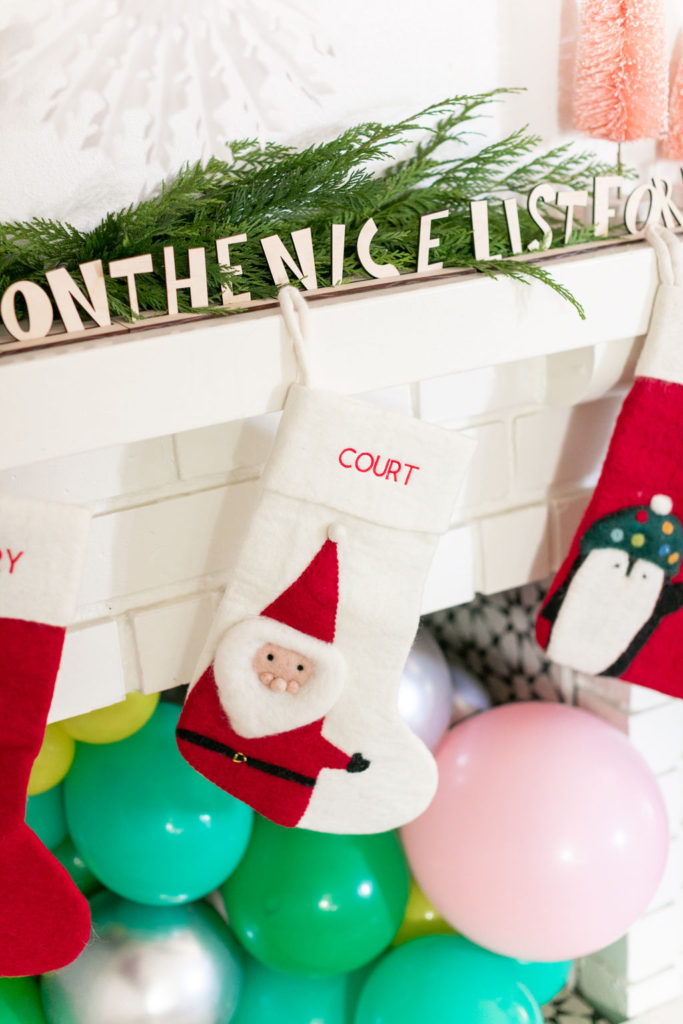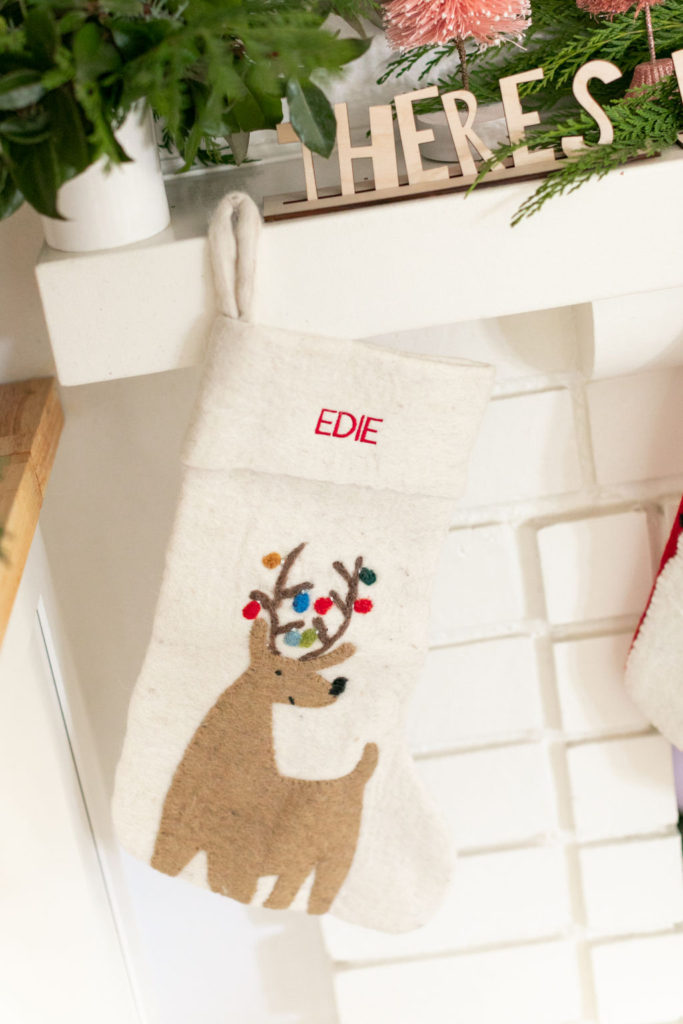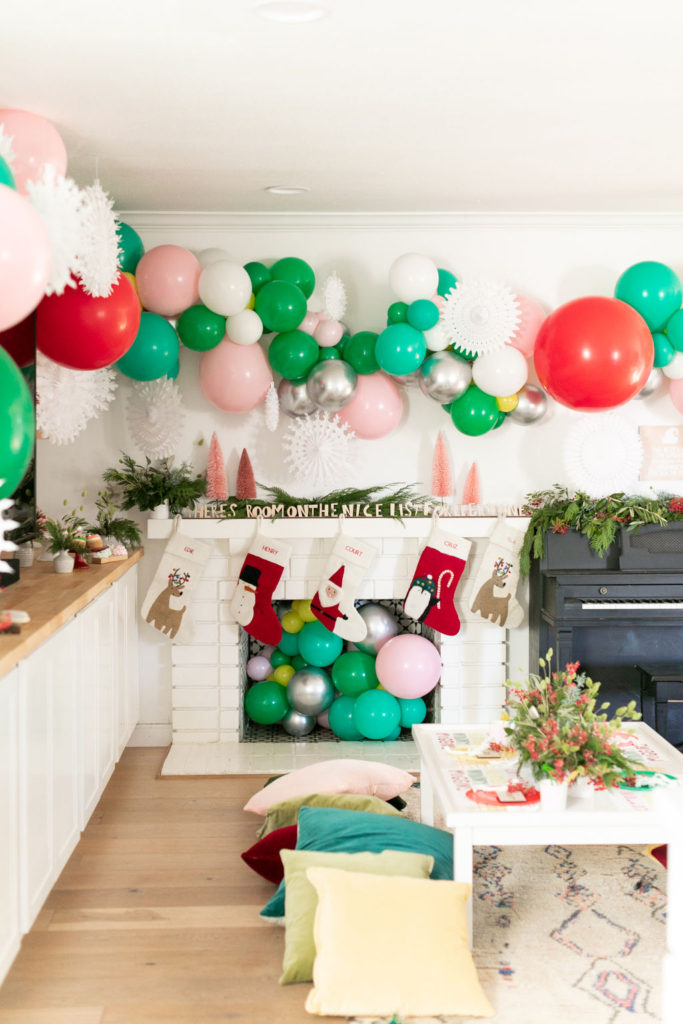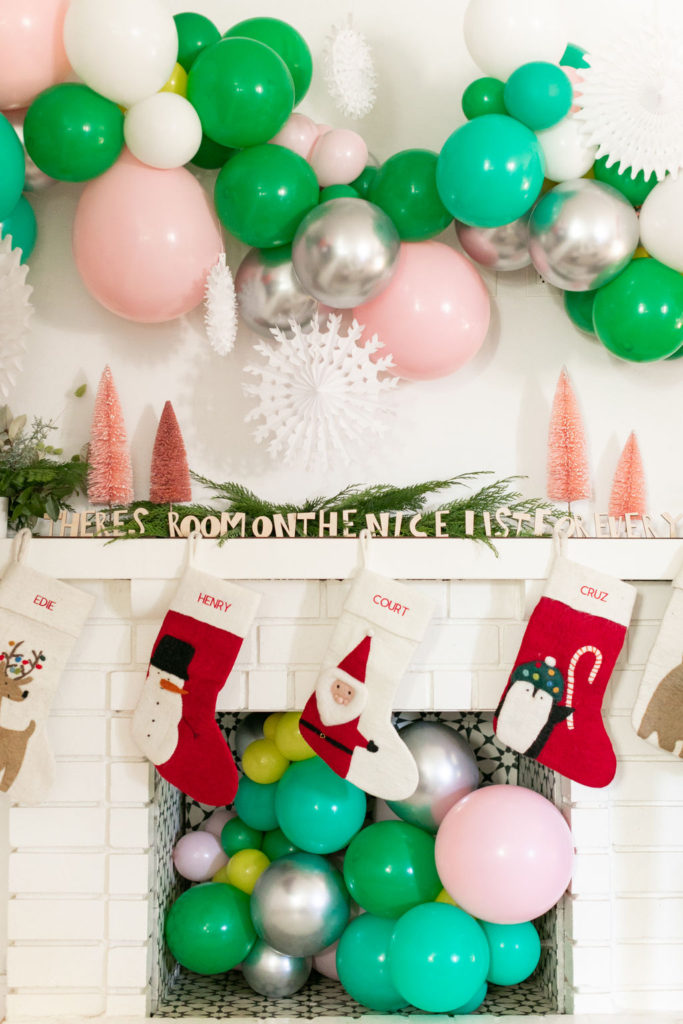 Even my piano joined in on the fun! I had to include her because the best way to spread Christmas cheer is singing loud for all to hear!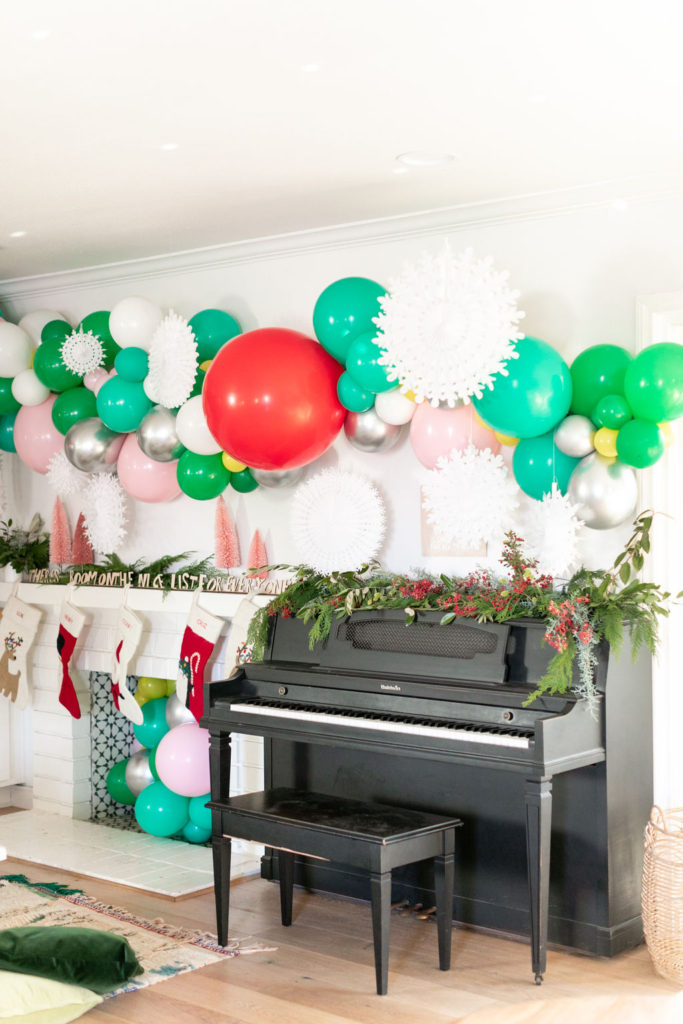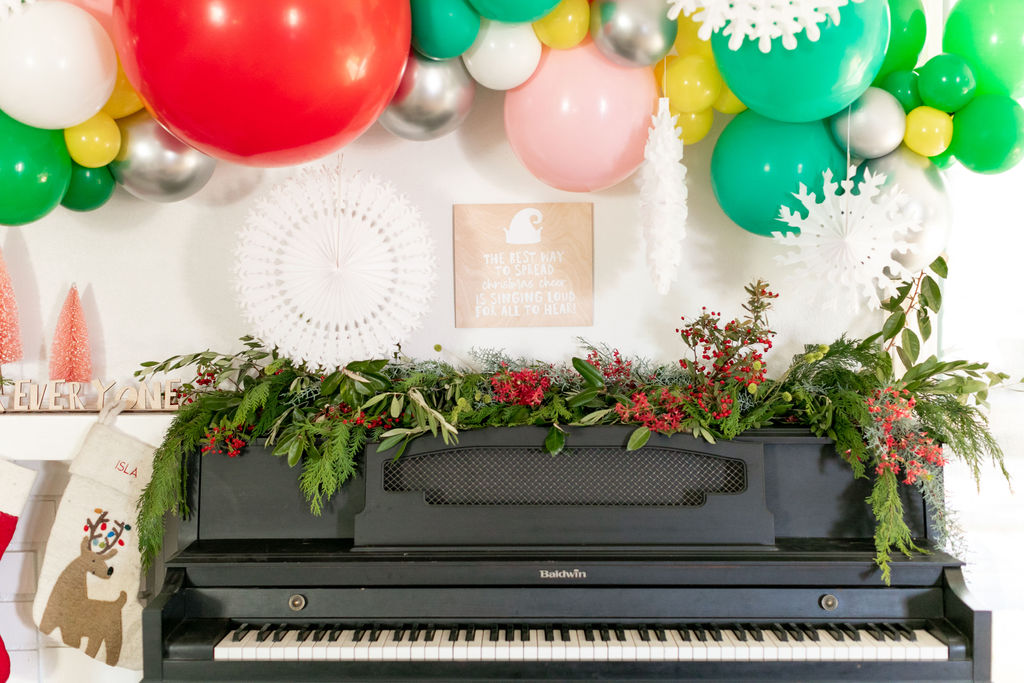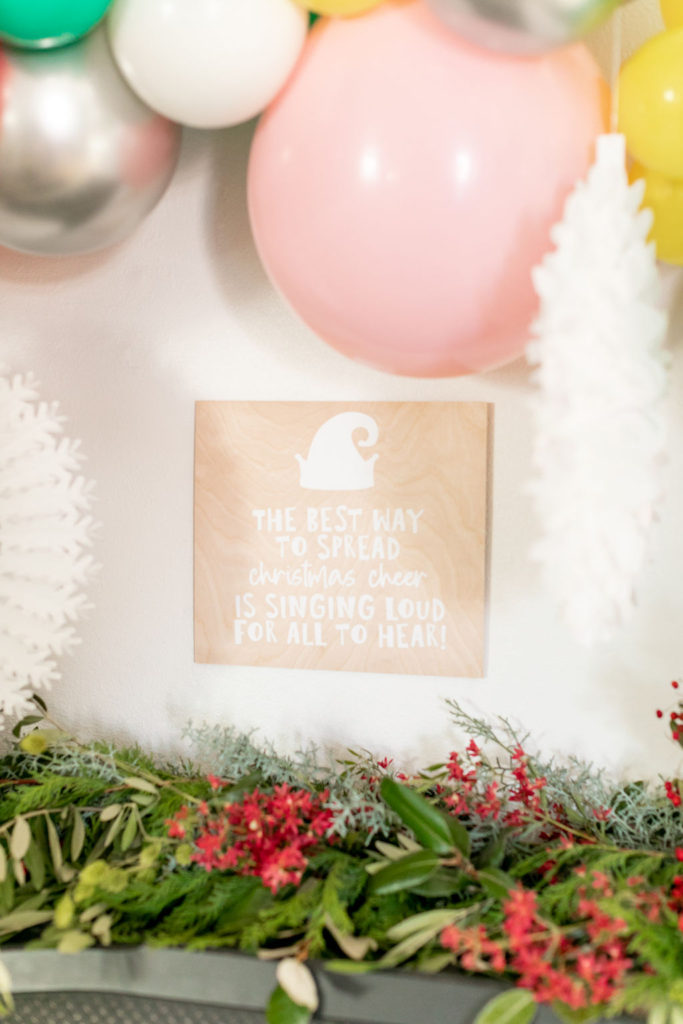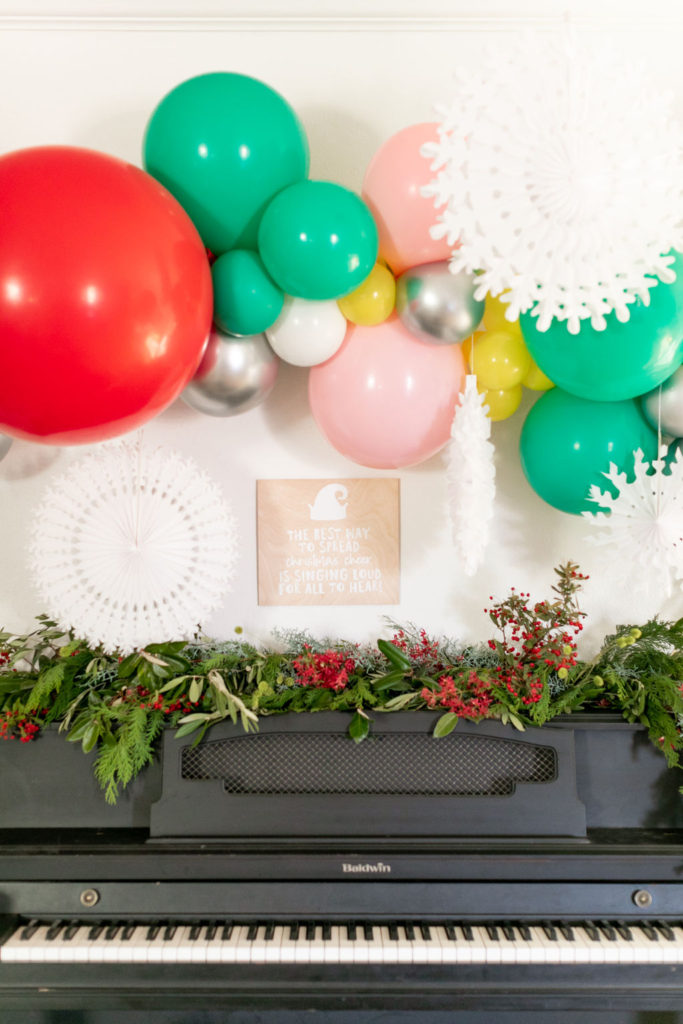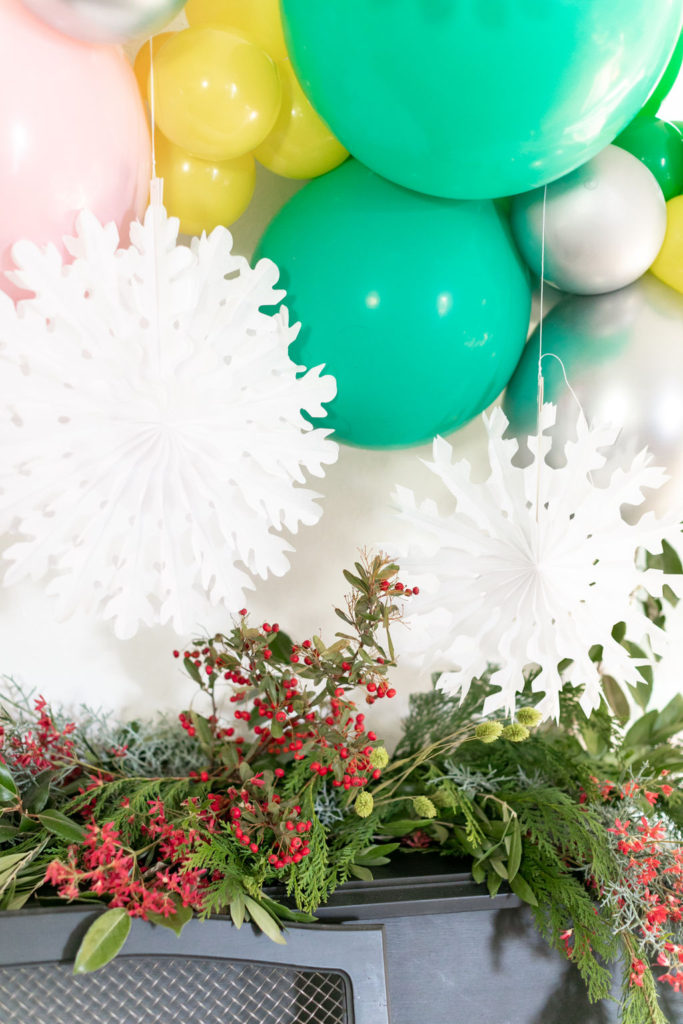 Now to add in those cute kiddos!! All the kids wore the coziest pajamas from Hanna Andersson. They are some of my favorites for their quality and coziness, plus the cutest prints. And they are currently on sale, so hurry up!!! This is the season for pajamas!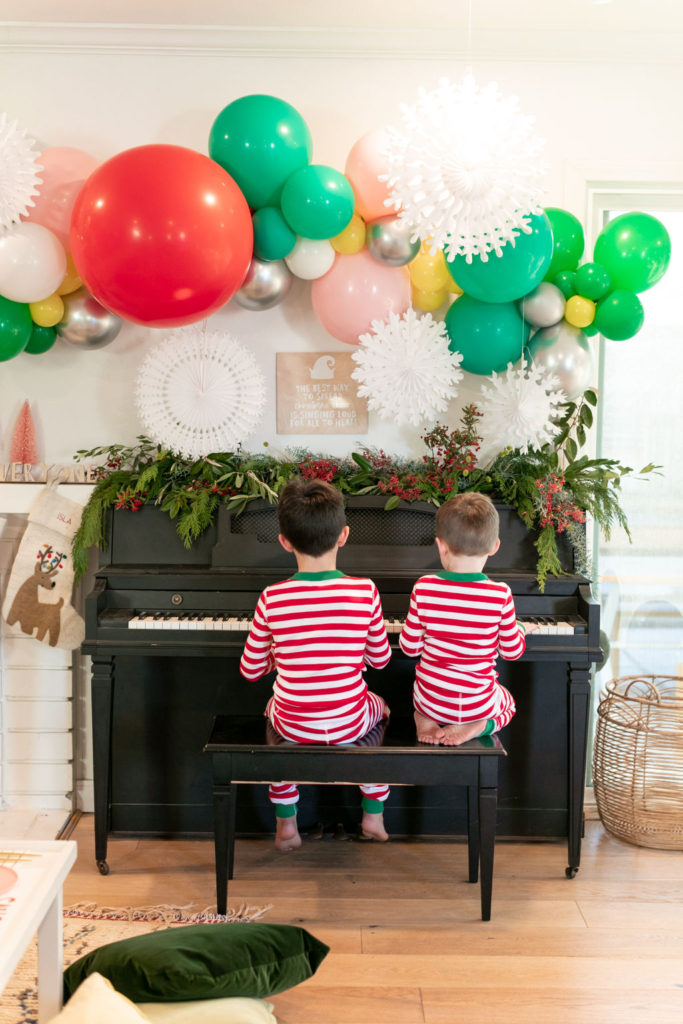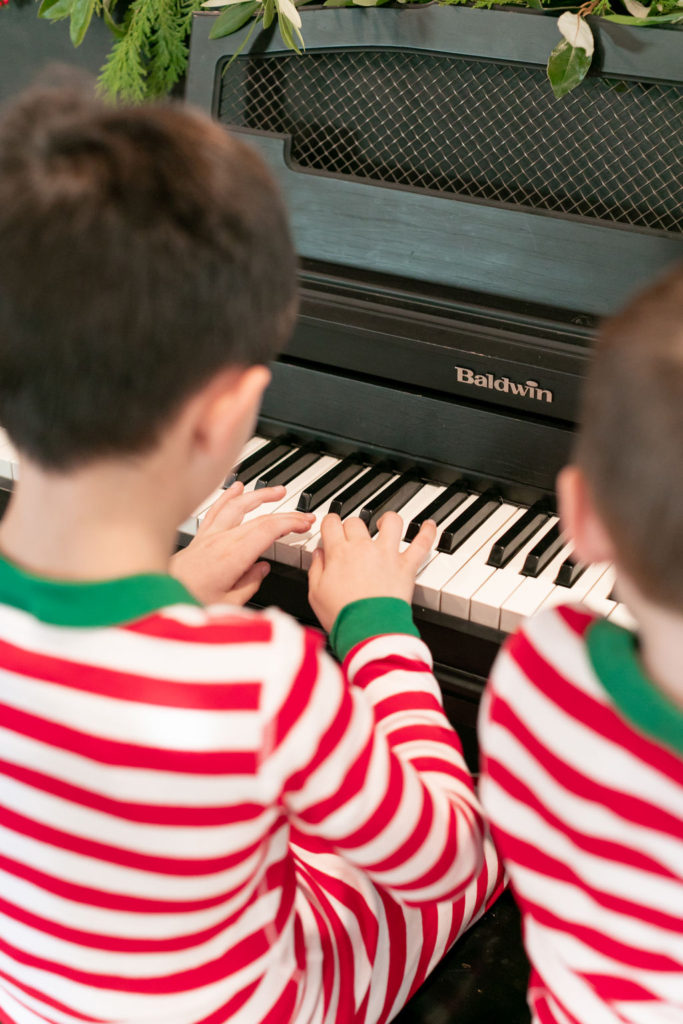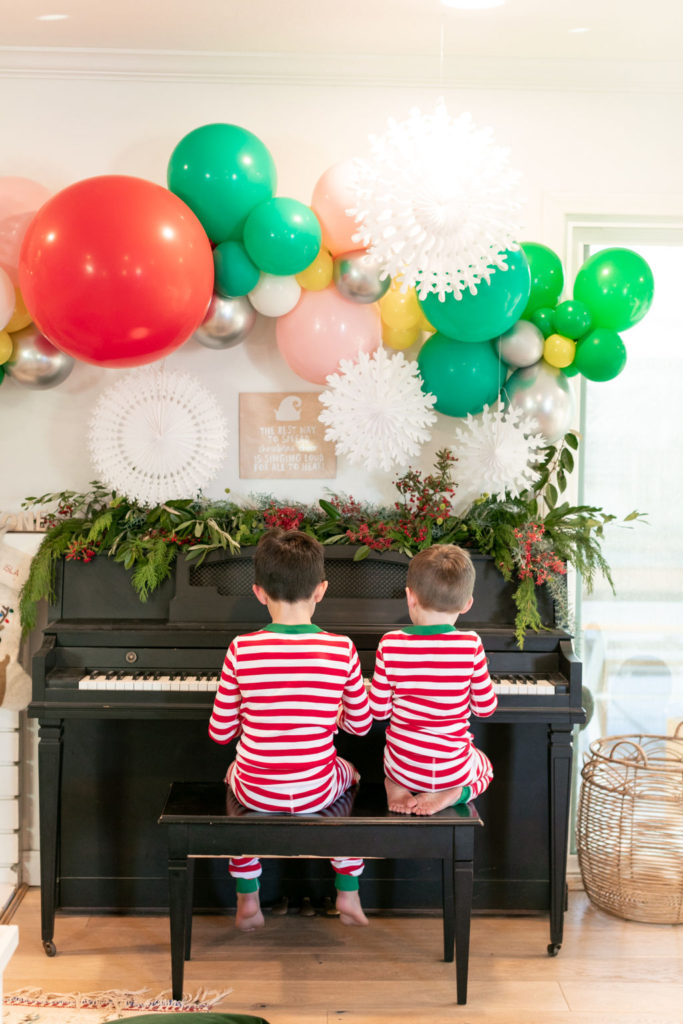 Love this shot Gillian Le Brun captured! Cuddles AND cute toes?! Melts my heart!!!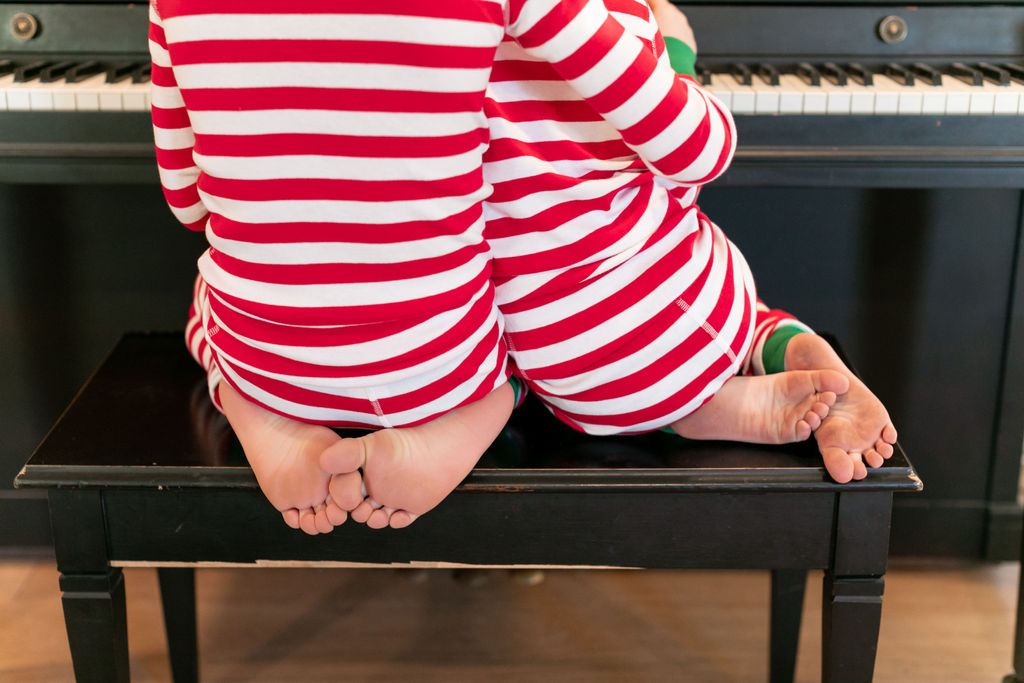 I love these boys Christmas spirit!! They are so into Christmas, just like me, and it's so fun! It really does get better each year!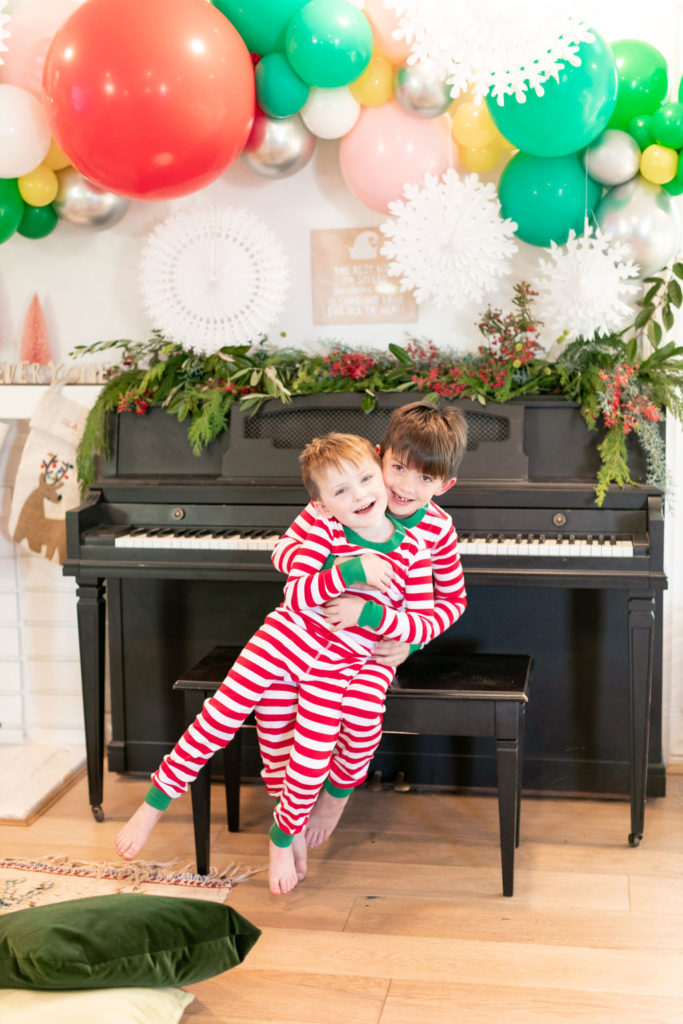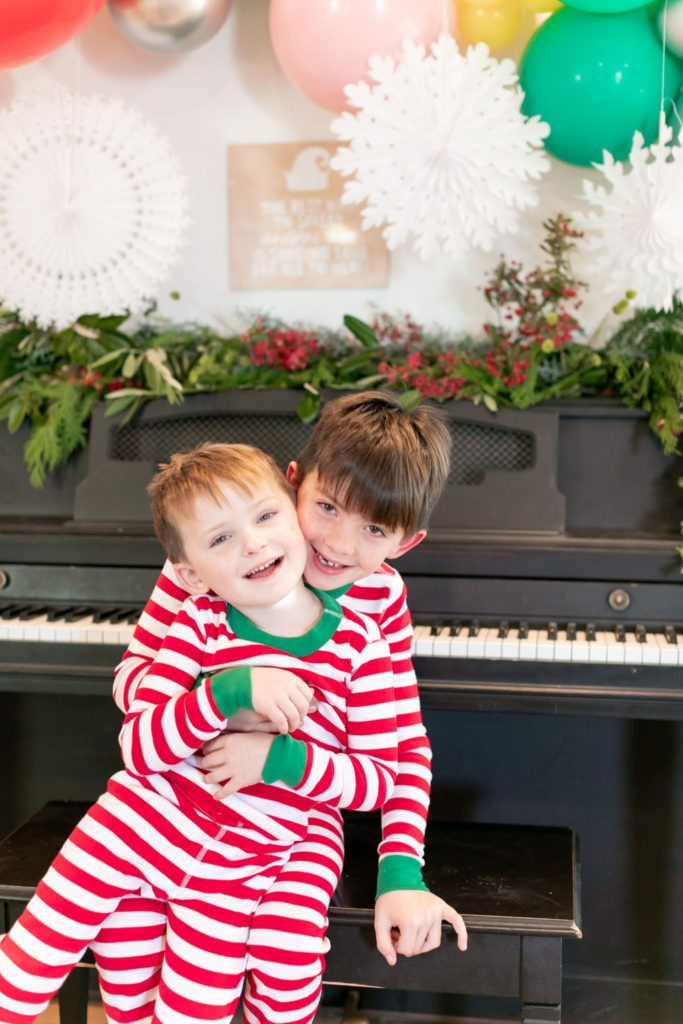 Let's add in those Carriger kids! These kiddos have known each other since they were born and they have so much fun together! I love seeing their sweet friendships.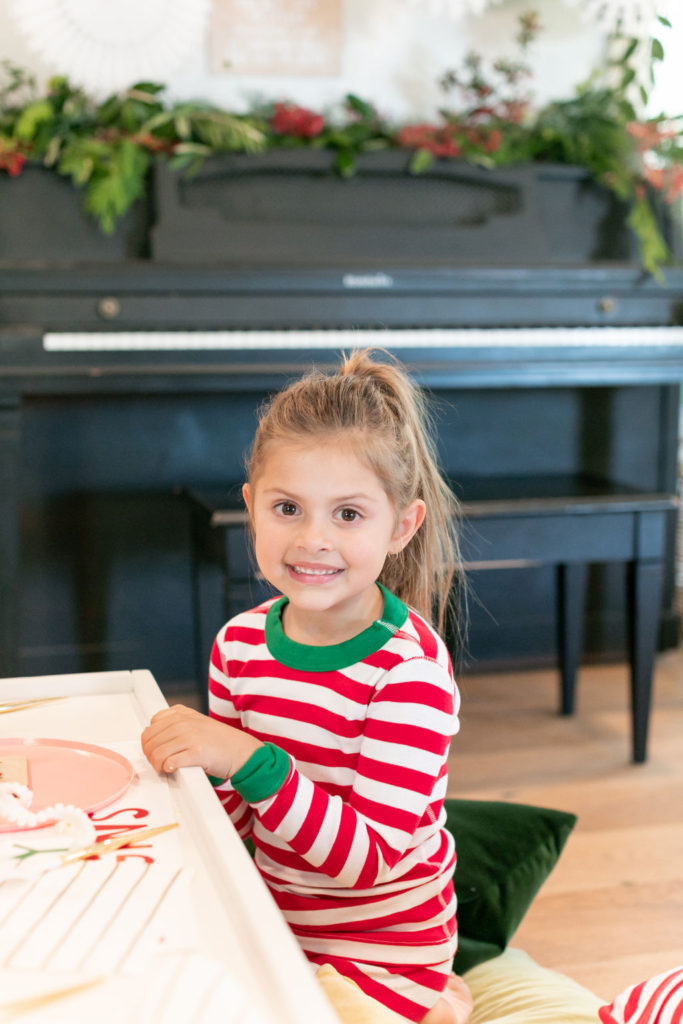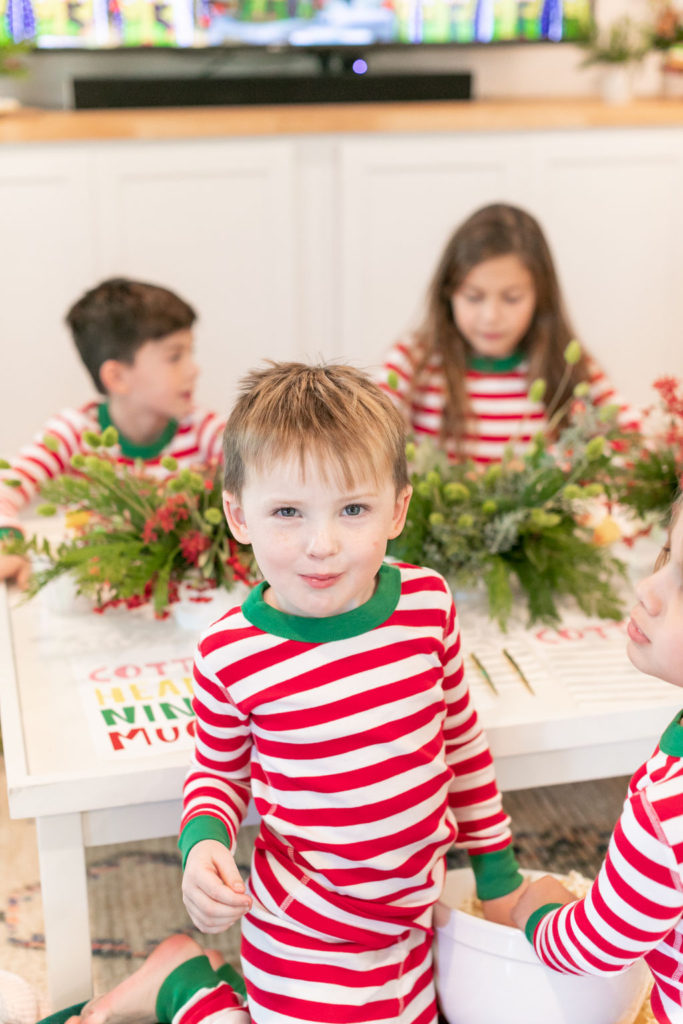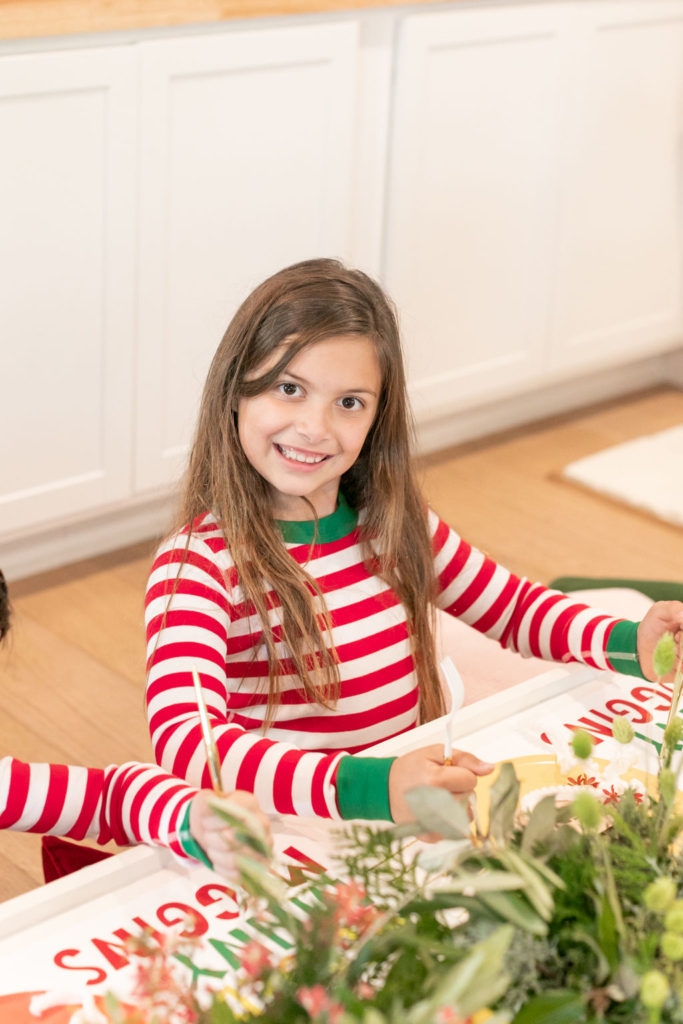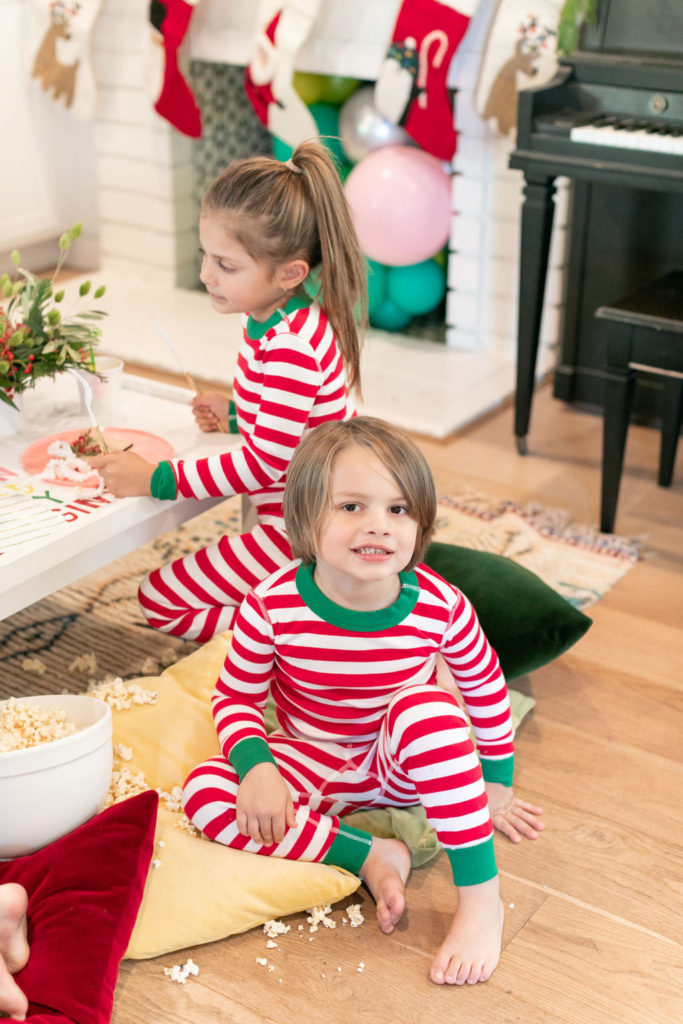 If you're gonna watch a movie you'll need some popcorn! Don't worry, we definitely had sweet treats too! But why do kids ALWAYS make the biggest mess with popcorn?! Haha, asking for a friend…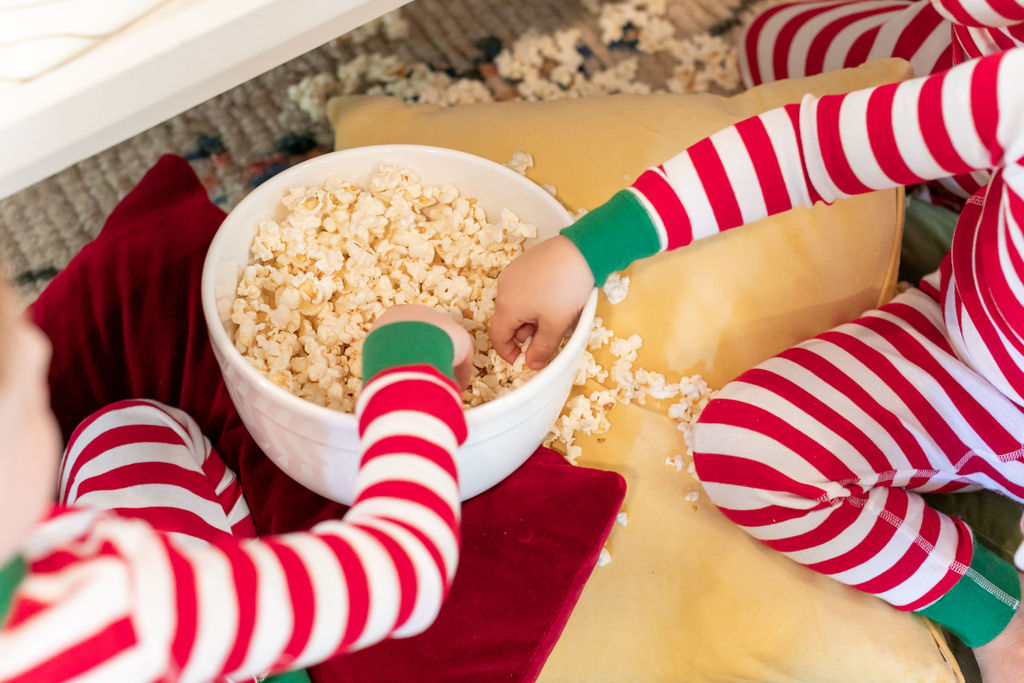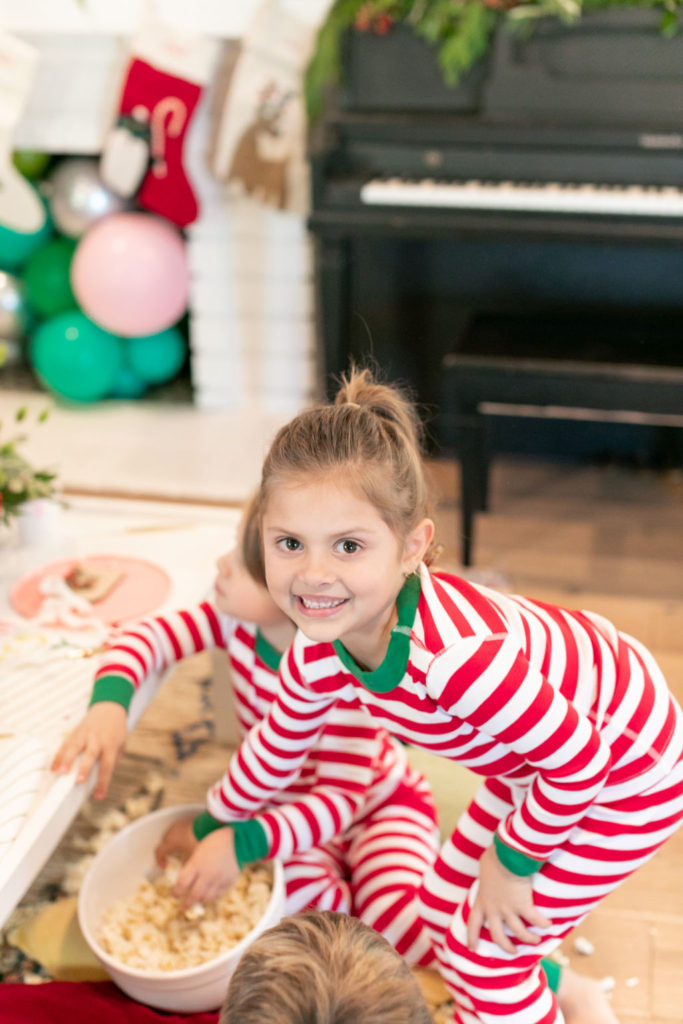 Since we can't go to the movies this year, we brought the movies to them – in the cutest way of course!!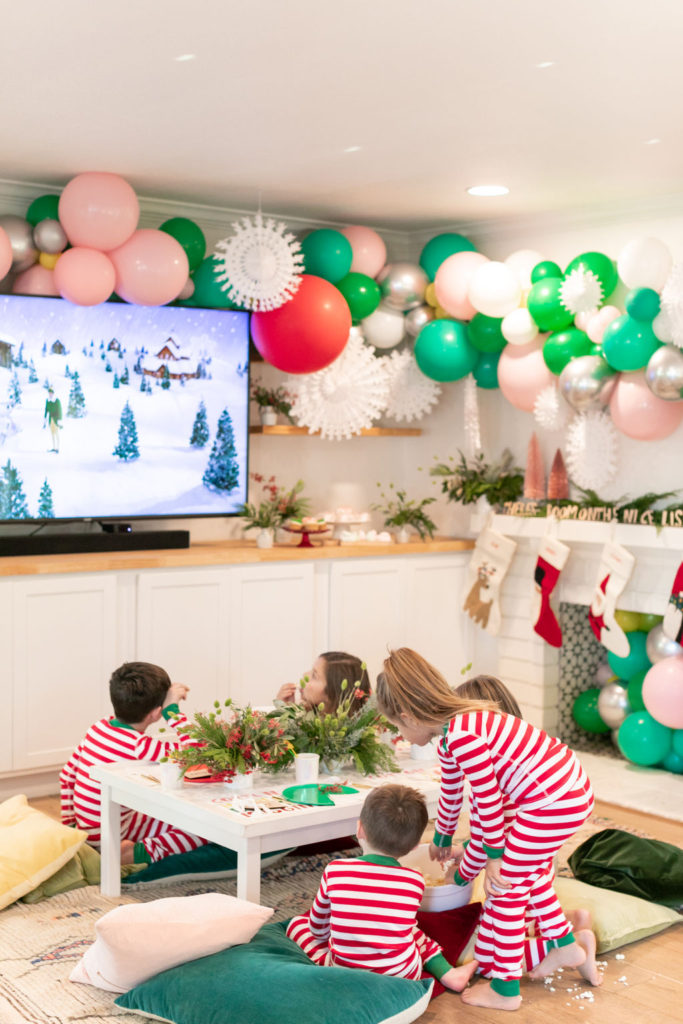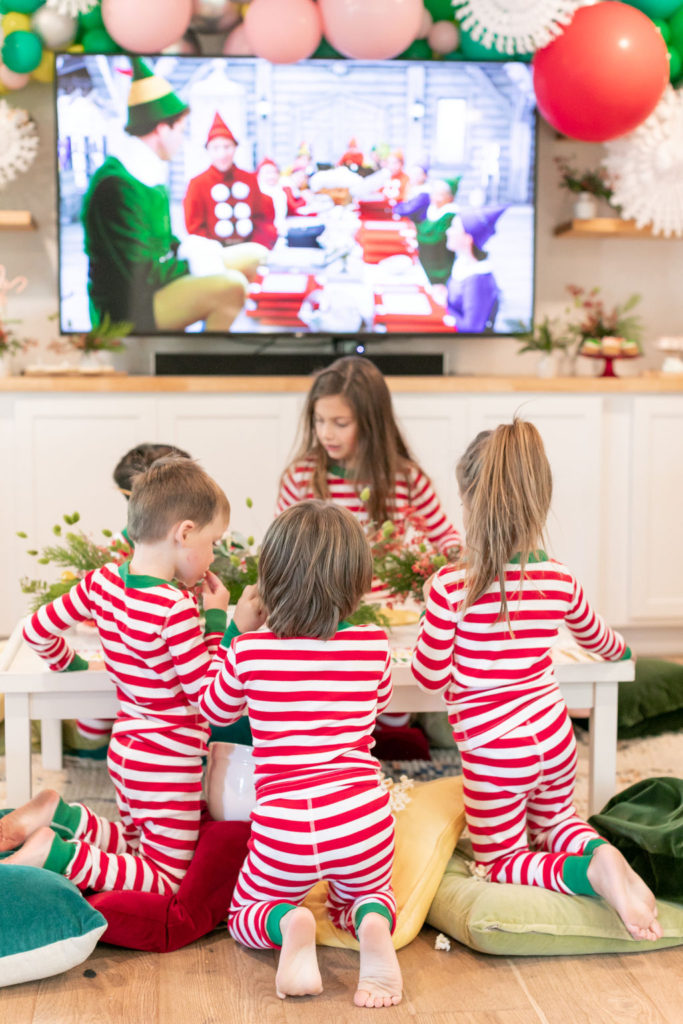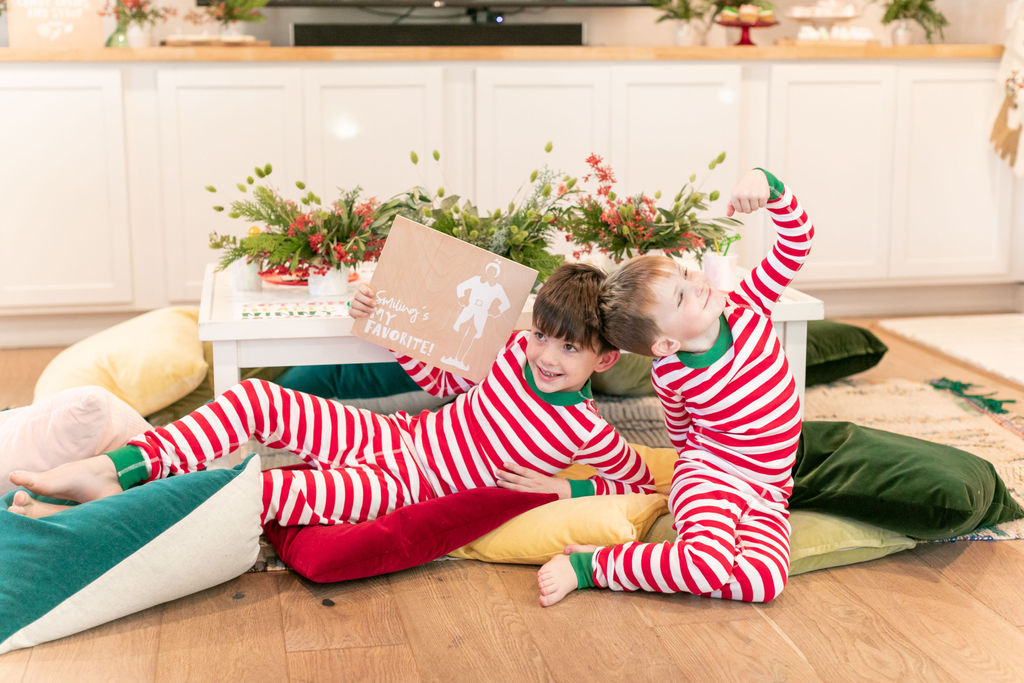 His smile is cracking me up these days! His other front tooth is barely hanging on yet he refuses to pull it out. I hope he does so I can have him sing "All I want for Christmas is my two front teeth"! So happy I captured this favorite smile of mine!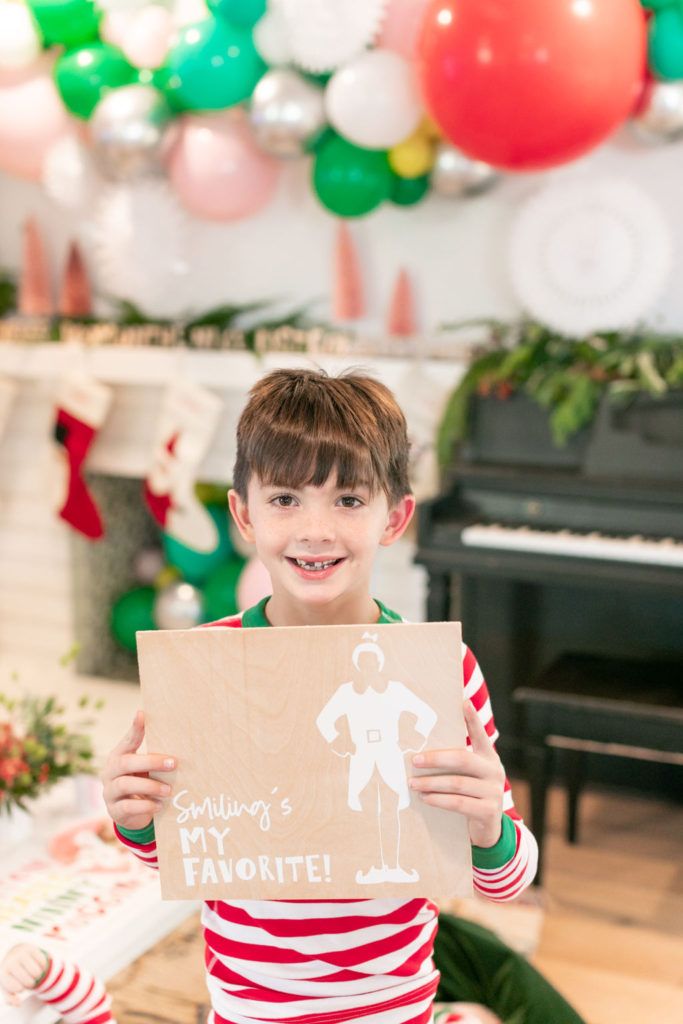 Now, to take care of the Elves' four main food groups!! You know they have a sweet tooth!! And Really Cute Sweets delivered all the yummy-ness for us. She traveled through the seven levels of the Candy Cane forest, past the sea of twirly-swirly gum drops, and then she walked through the Lincoln Tunnel to bring them to us! And we couldn't have been happier.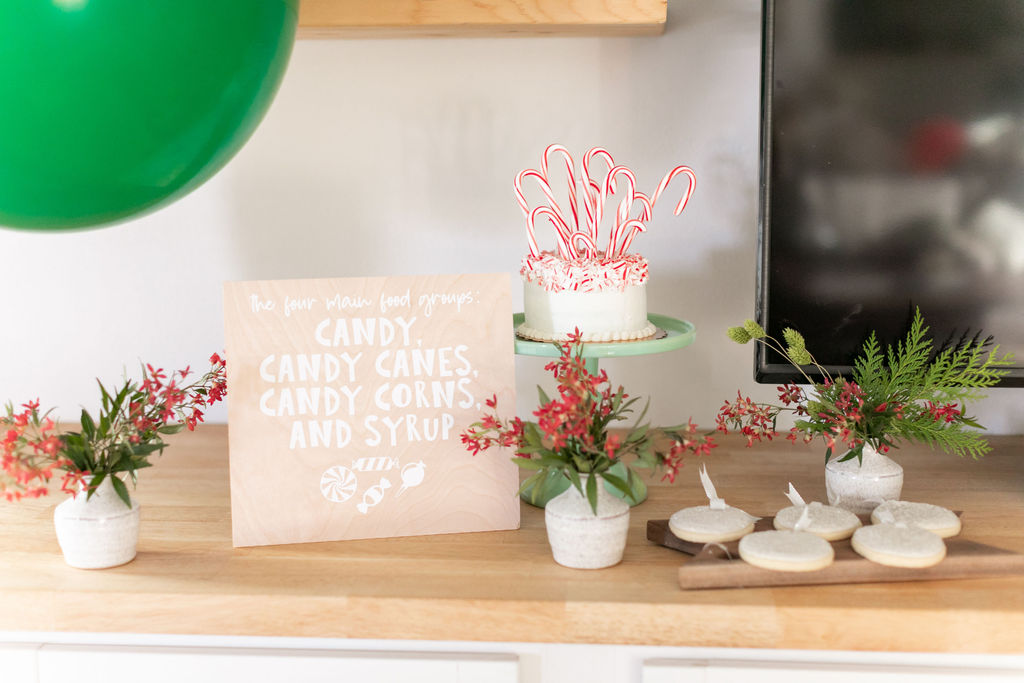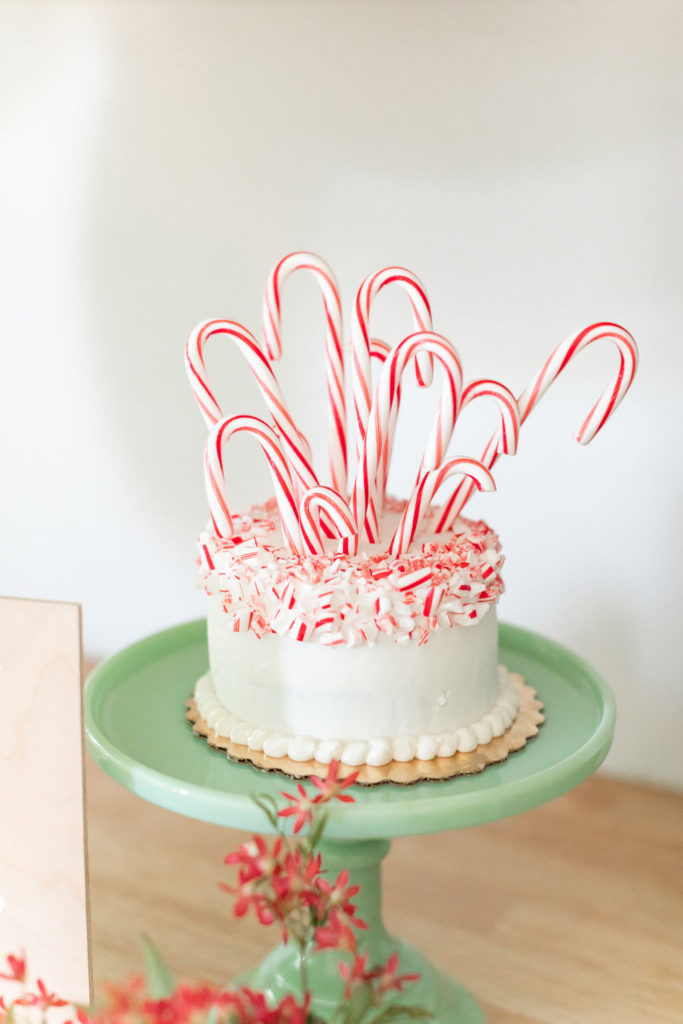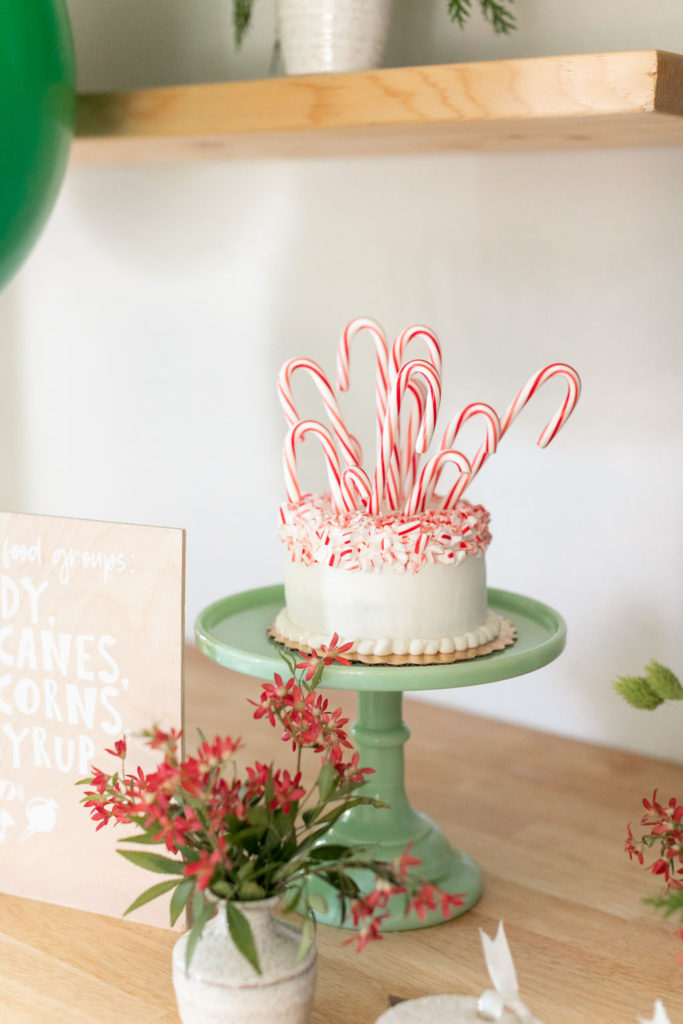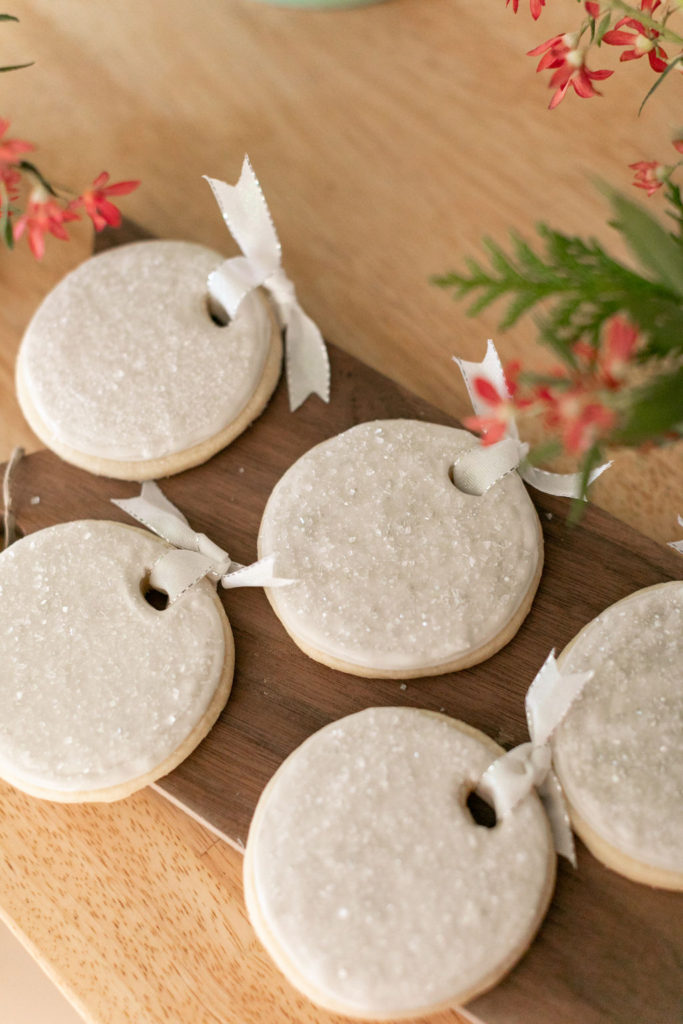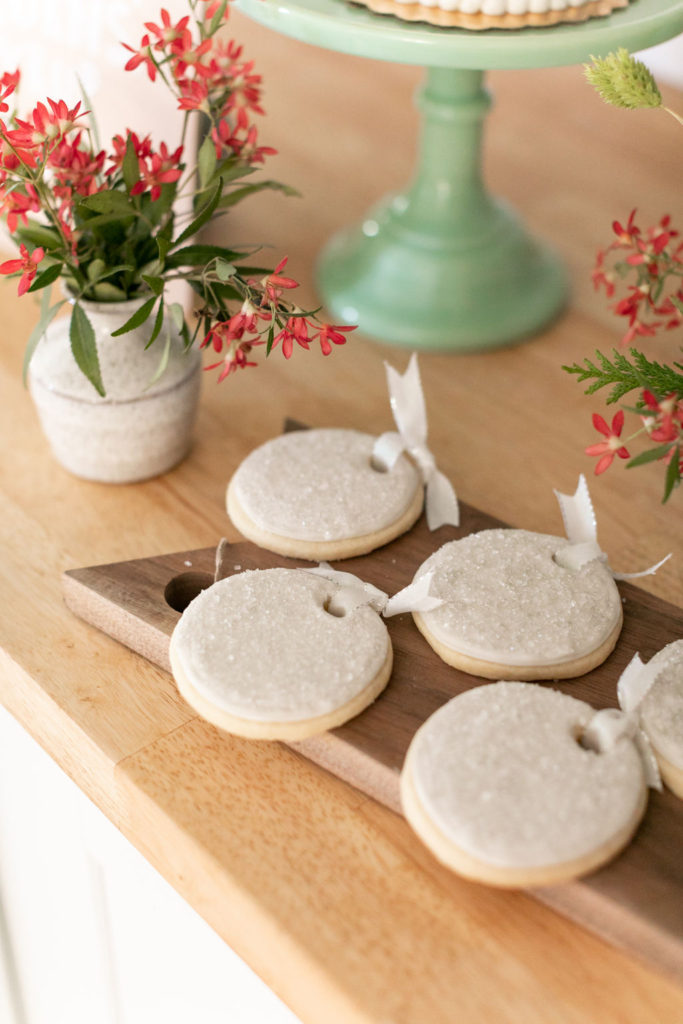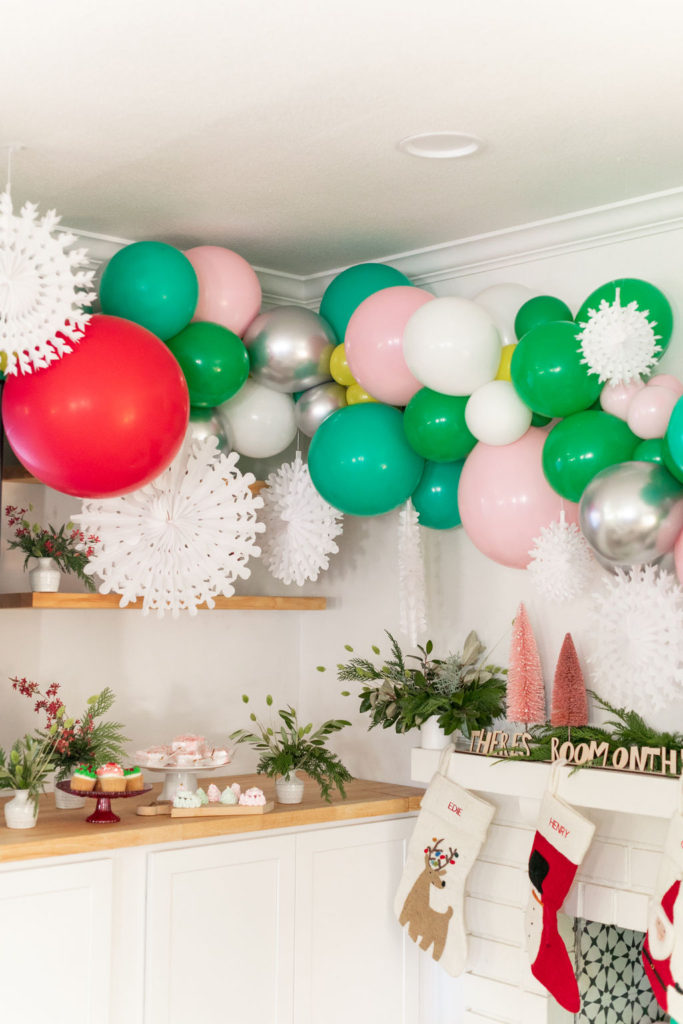 Now those are the prettiest little holiday cupcakes!!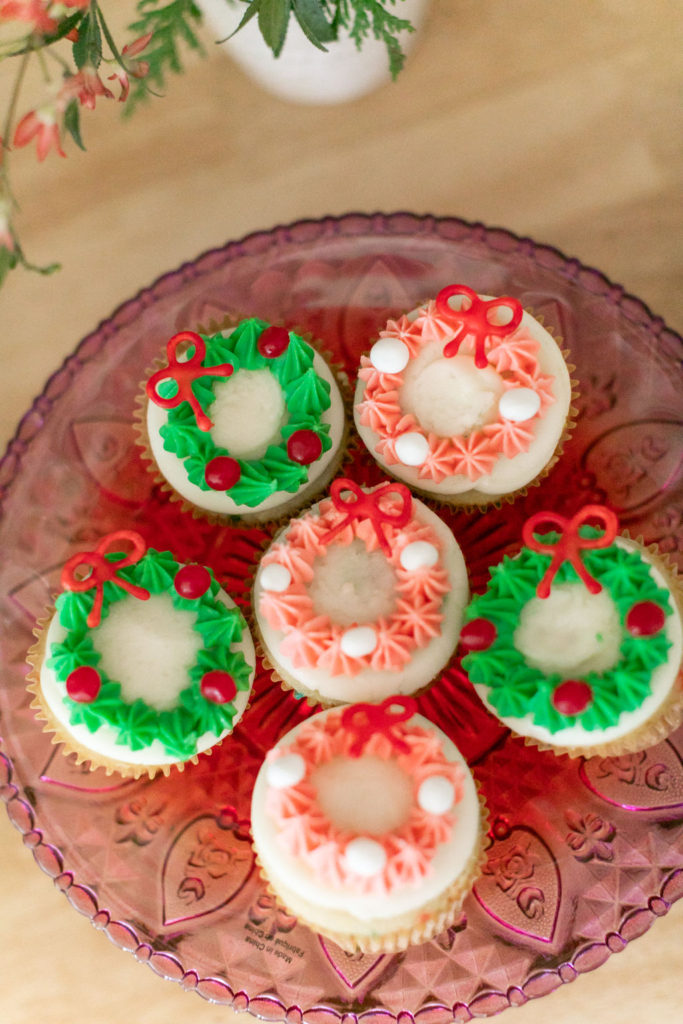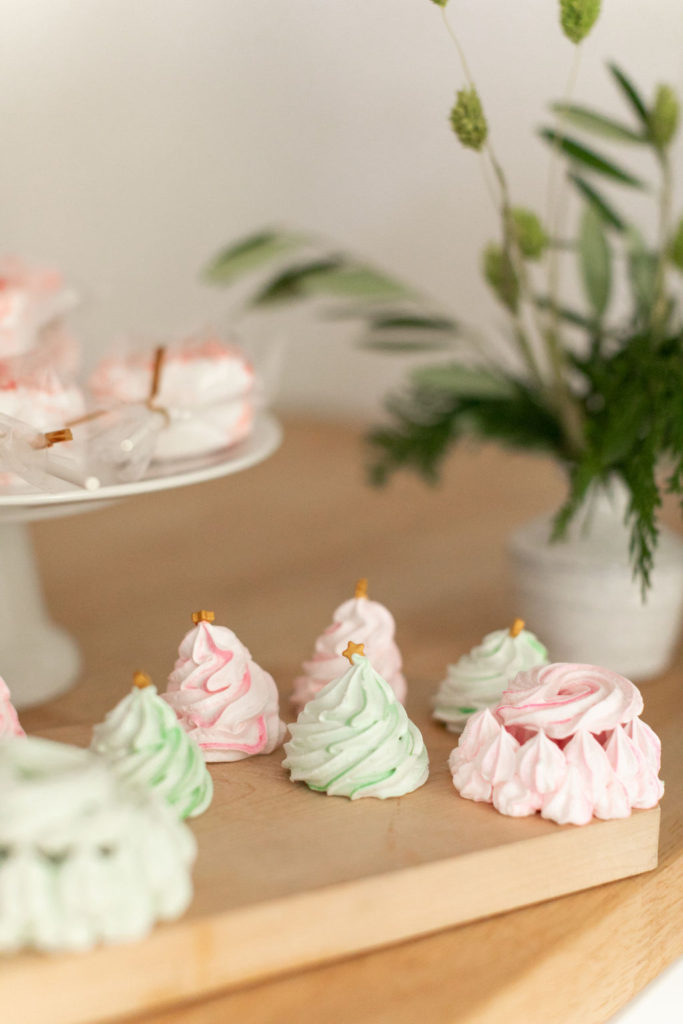 The kids LOVED these marshmallow candy cane treats! And I think they'd be so yummy to dunk in hot cocoa!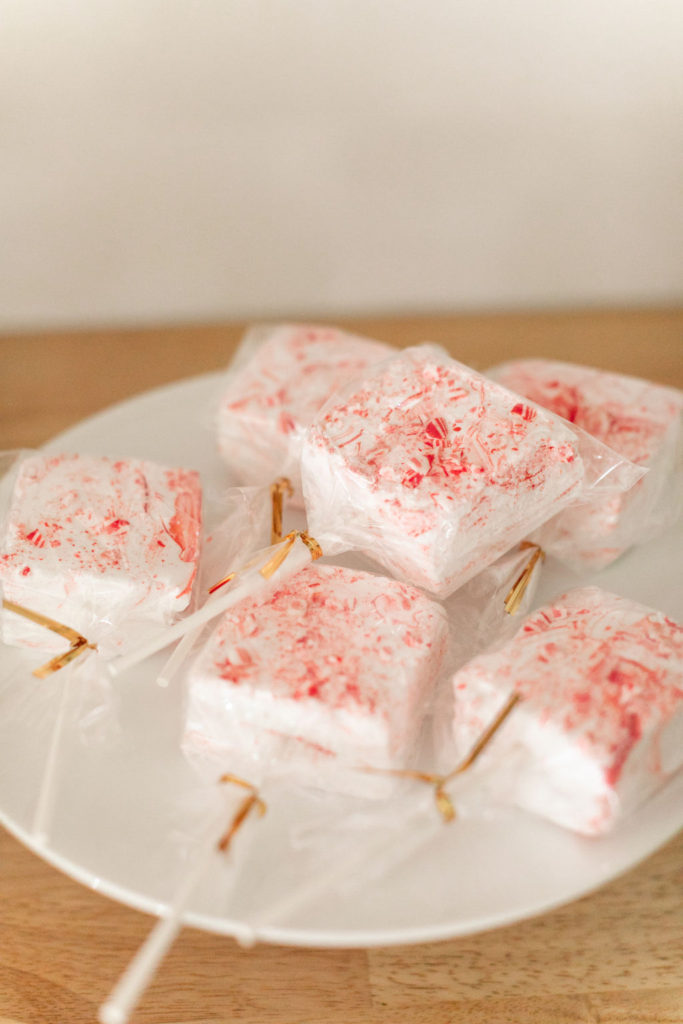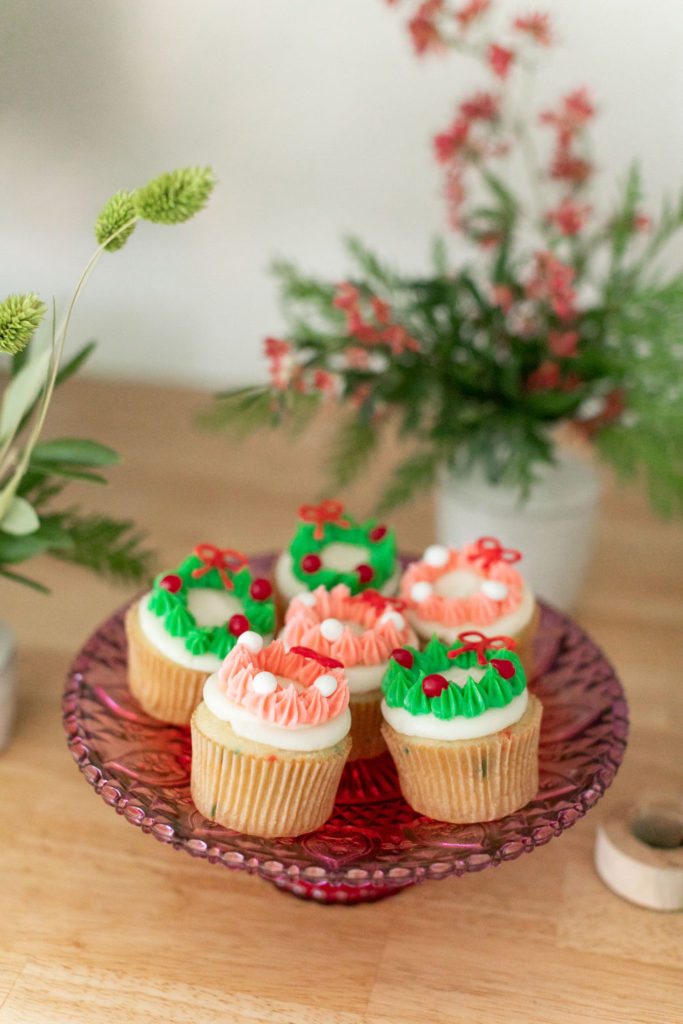 My happy little god daughter!!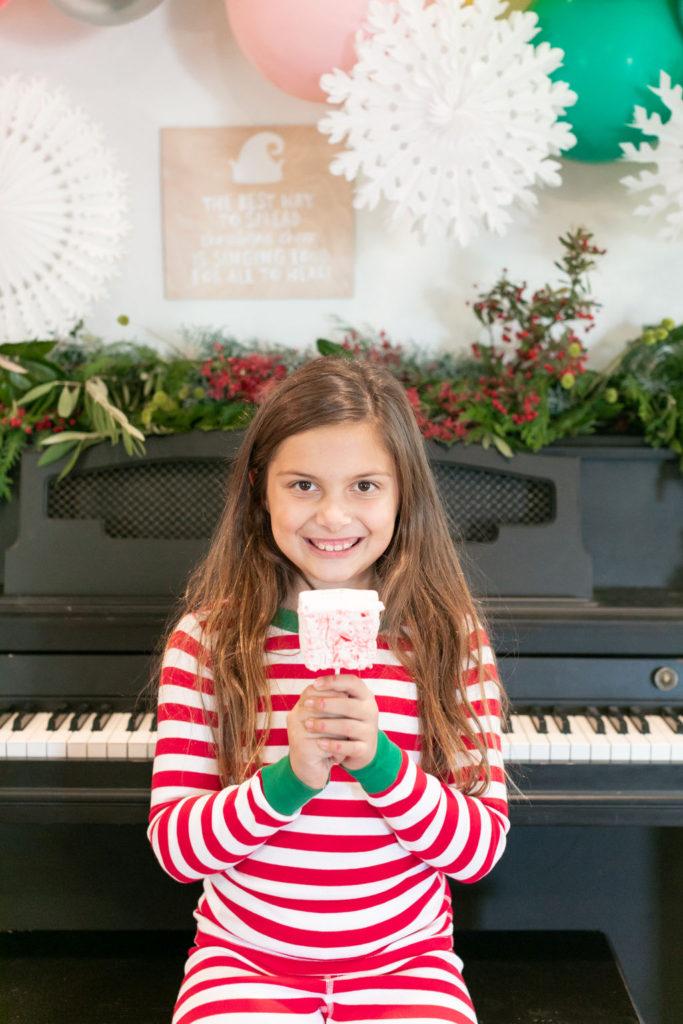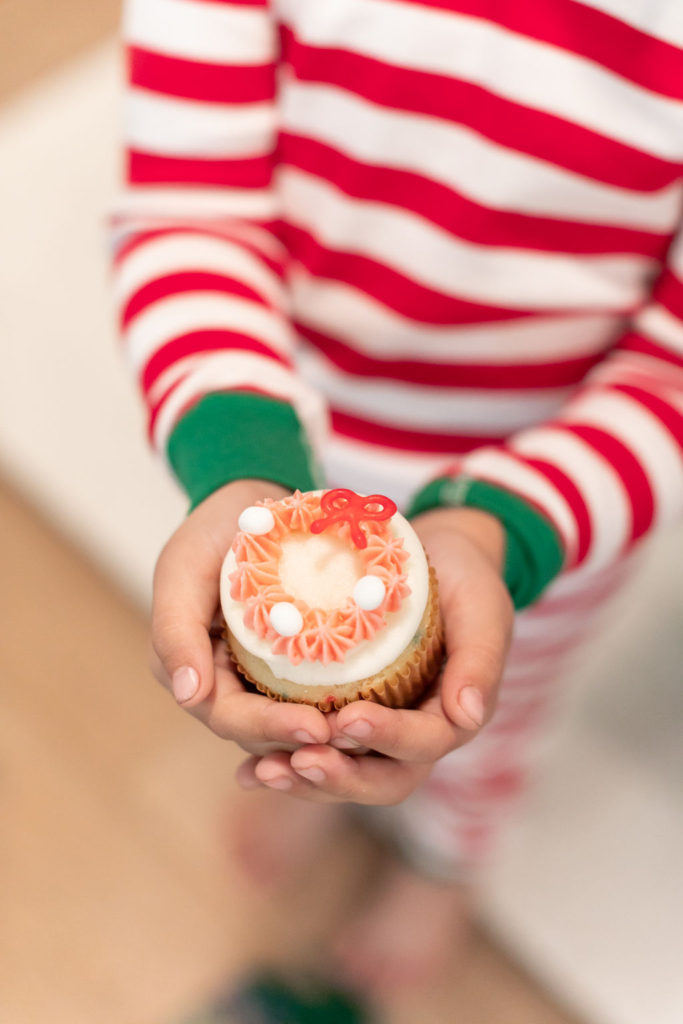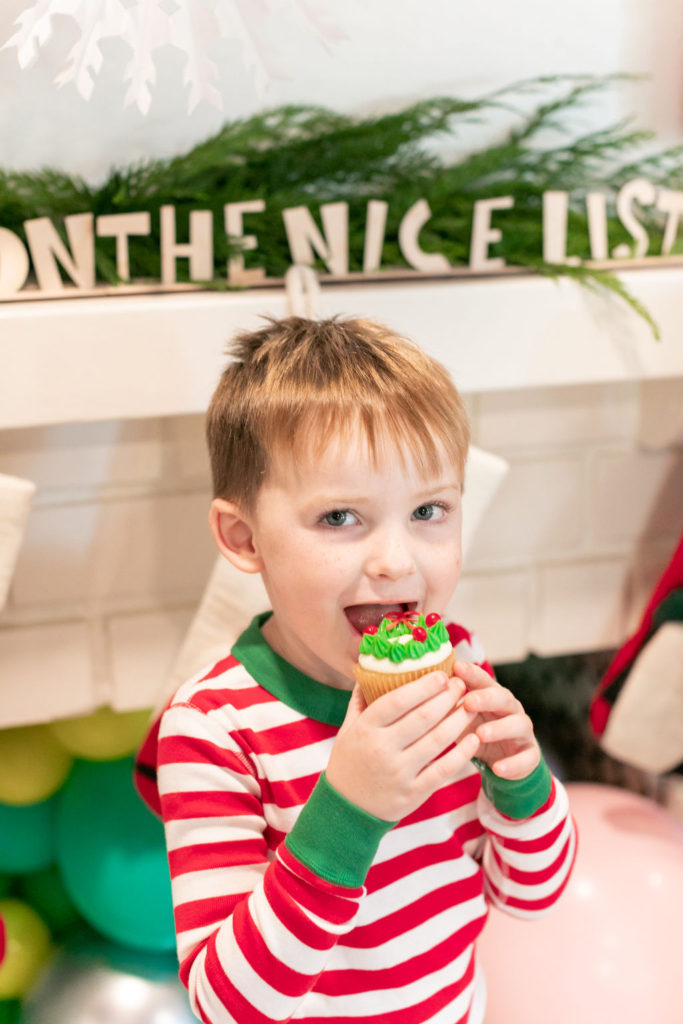 These two crack me up! Did you know they are only two weeks apart?! I have a feeling they will be getting into some trouble together in the future!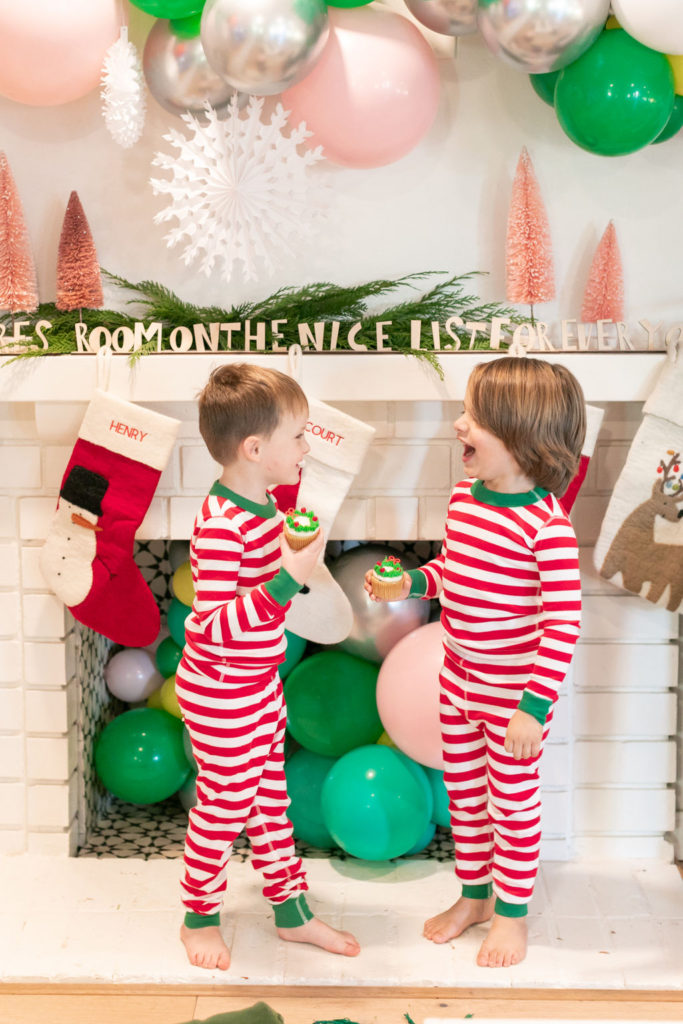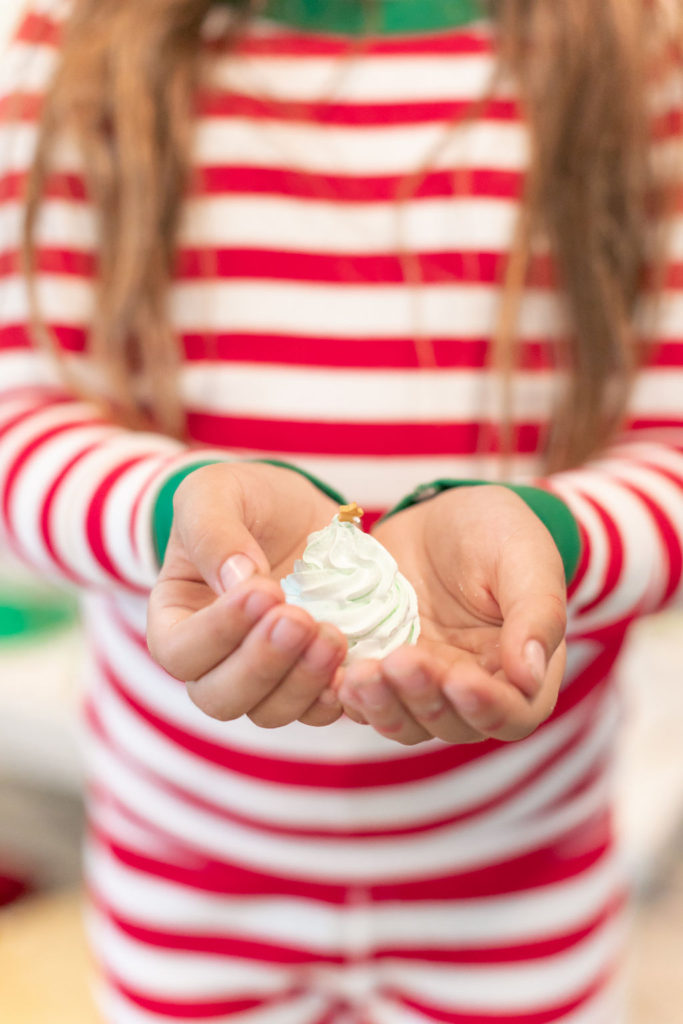 Ok, I didn't mean the immediate future guys!!!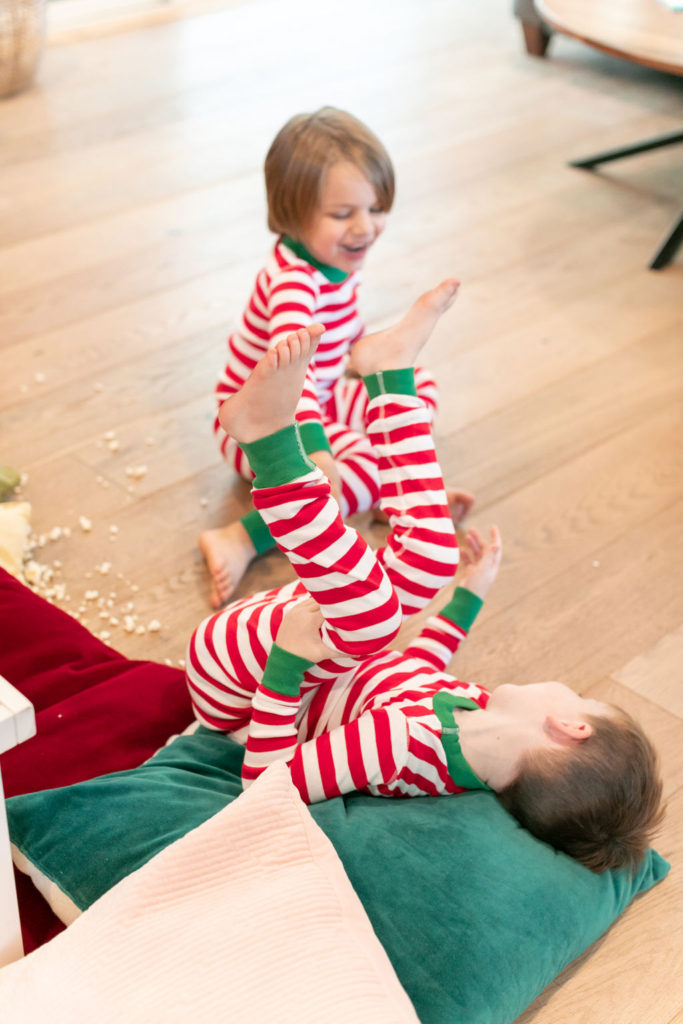 I love these kiddos so much!!!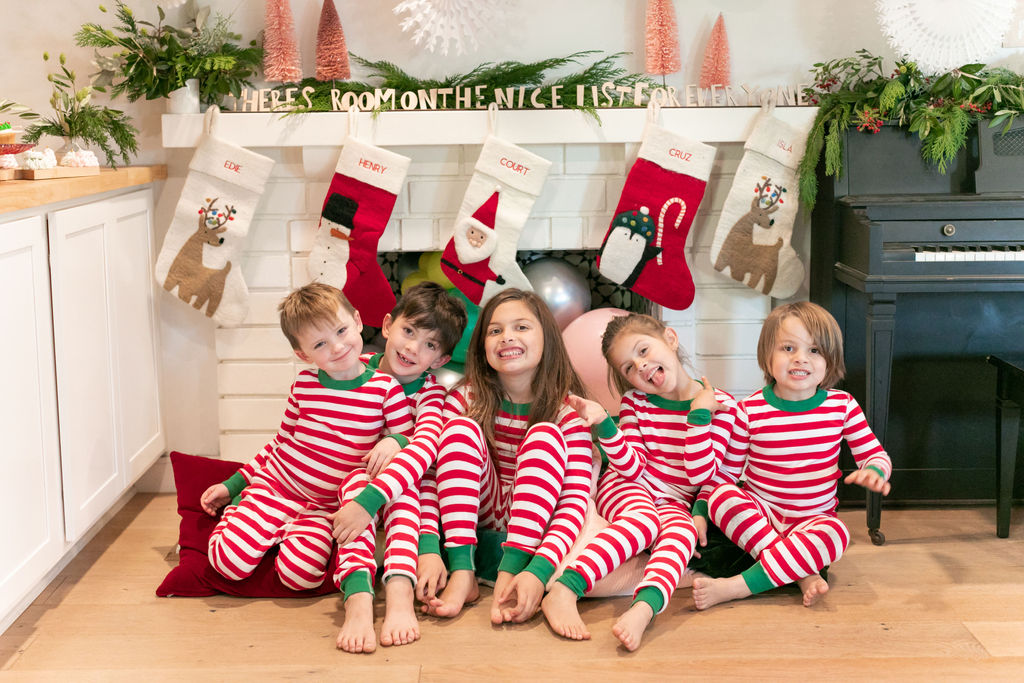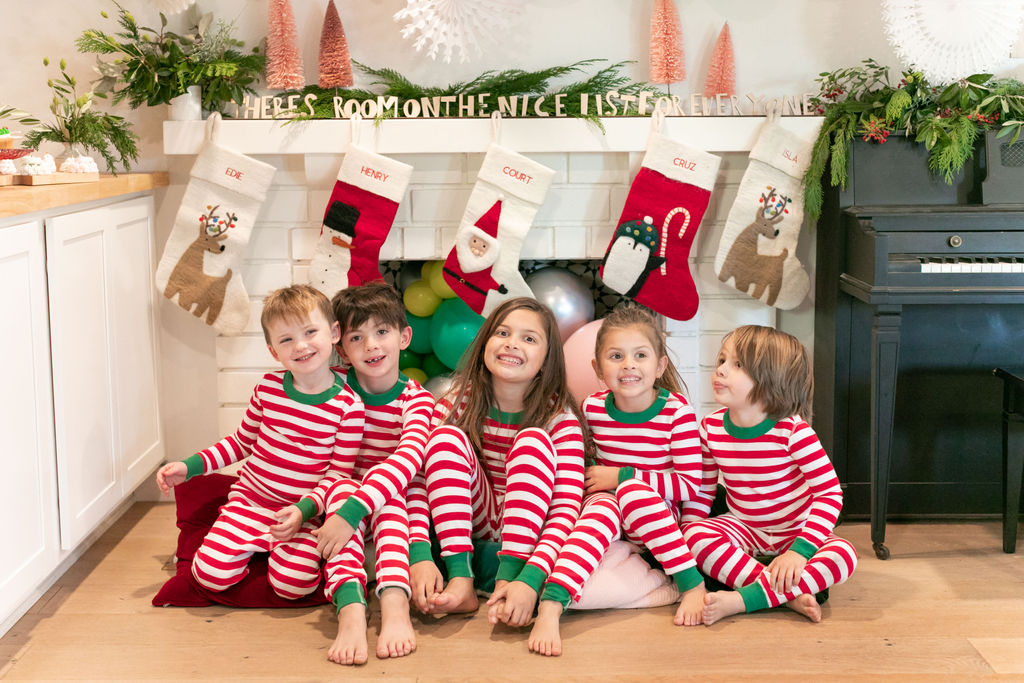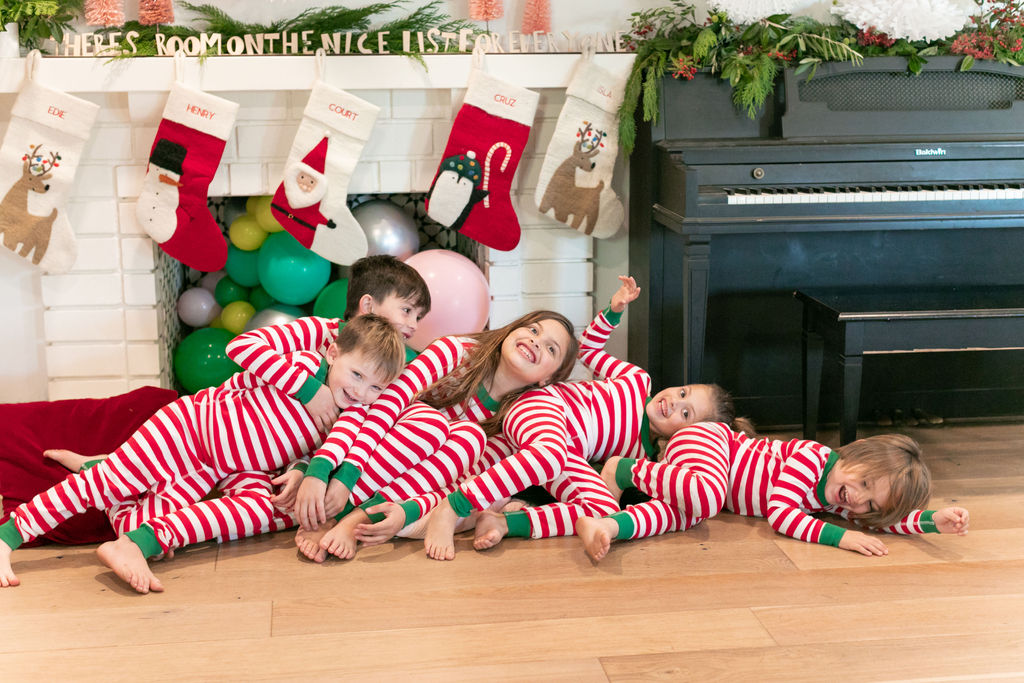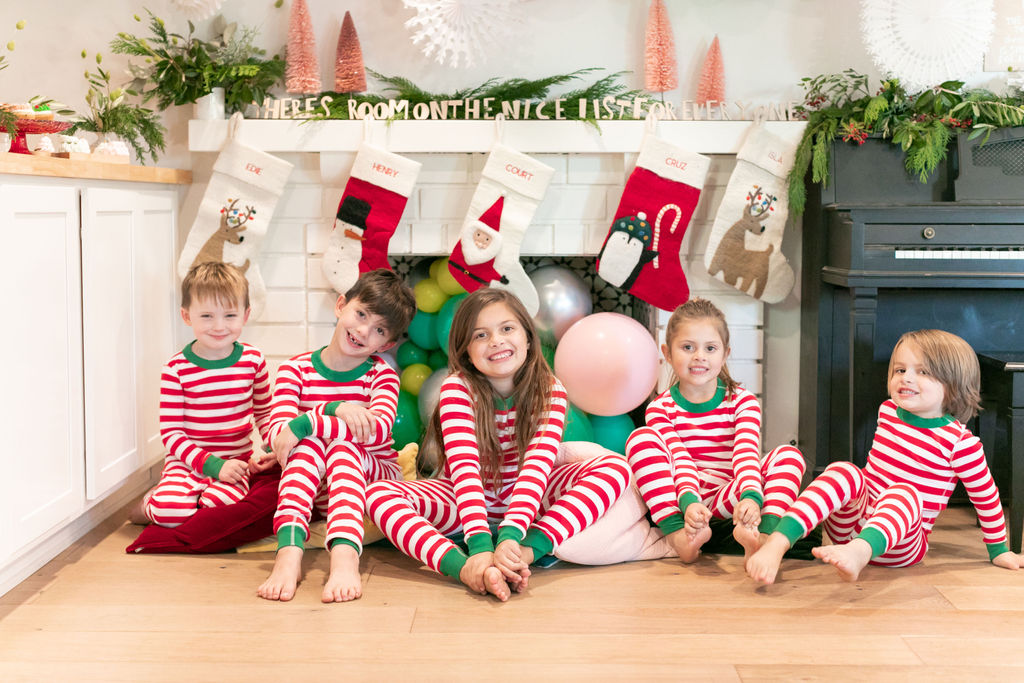 And there you have it! Making even an ordinary thing like watching a movie with your kiddos special is our jam – especially in a year like 2020! How are you going to make this holiday season special with your kiddos?! I'd love to hear all of your ideas!! We have more coming at you soon!!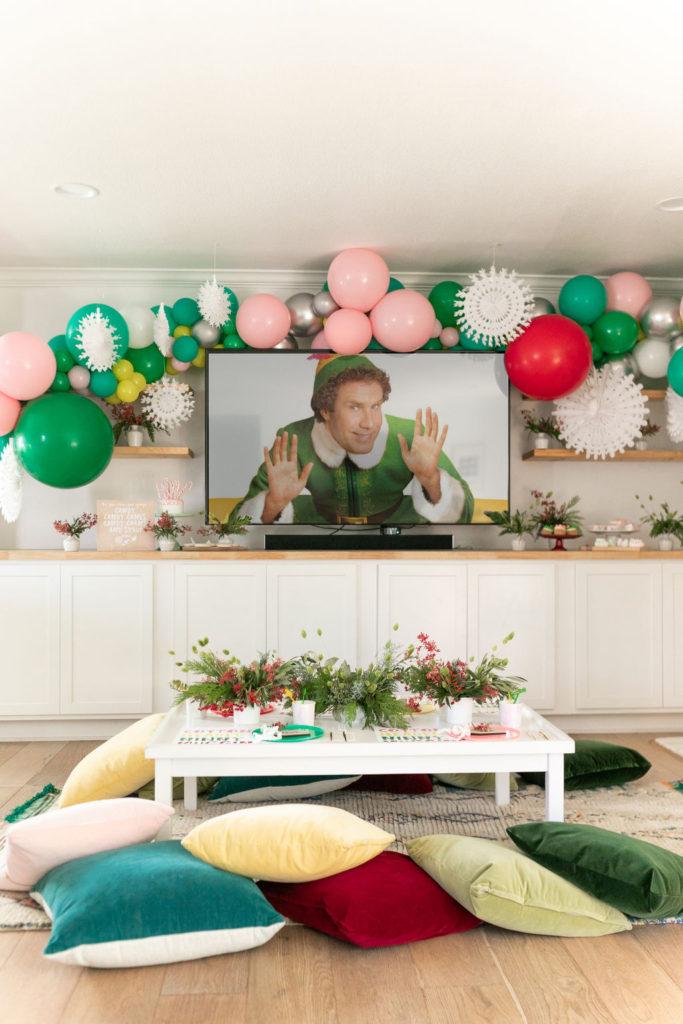 Create this party at home by shopping below! It's just nice to meet another human who shares my affinity for elf culture ;)

xx
Jacquelyn