I had to follow up with a summer fair item after Jacquelyn's cute fair inspired birthday party for little Cruzy! See it here if you missed it. I knew I wanted to do something with cotton candy. But, I wanted to do a twist on the classic fair treat. So I thought, adult version. And that is what we are doing today! Spiked cotton candy! I mean, you are living your best fair days out with this spiked cotton candy. What is better than booze and sugar!?! You will need a cotton candy machine, and Nostalgia Electrics makes the CUTEST pink cotton candy machine. Get it here! You will thank me later. It is a massive hit with the family. Even my husband was asking for one. So scroll down below to see how to make it, and your best fair life.

Photos by Dayna Studios
---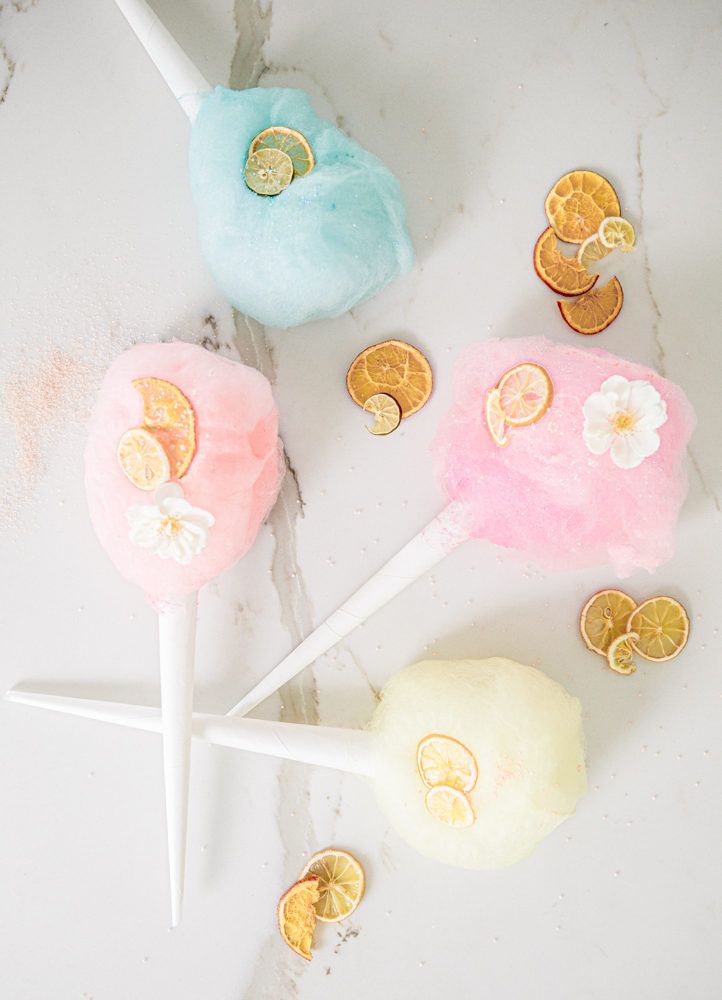 ---
TIPS ON MAKING SPIKED COTTON CANDY
You can combine flavors to make them unique — If you get a set of floss sugar, you can combine the flavors! For example, I did a mix of watermelon and pina colada for a tropical mood.
Adding the vodka — You need to add enough vodka to so it appears to look like a face scrub. Not to wet, and not to dry. If it looks to wet, add more floss sugar. If its to dry, simply add more vodka.
Drying the sugar— Be sure when you harden your sugar its not in a hot or humid area. This will make the process harder and longer. It will be hard to the touch, and that is how you know its ready to make cotton candy! Also, break up the pieces into small pieces. This will be easier to put into the cotton candy machine. You can chop up the pieces with a knife, or you can throw them into the blender.
---
SPIKED COTTON CANDY
SERVES: 12 | PREP: 5 MINUTES | TOTAL: 30 MINUTES
W H A T Y A N E E D
Floss Sugar
Vodka
Sprinkles
Dehydrated Fruit (optional)

B U S T O U T

Cotton Candy Machine
Baking Sheets
Blender
---
I N S T R U C T I O N S

1st, let's take a baking sheet out and choose your choice of floss sugar you want to use. Fill a flat plate or sheet pan with a bit of floss sugar. This is where you can combine flavors of floss sugar to create unique flavor combinations. If you are going to create more then one flavor, you will need more then one baking sheet. So think, one baking sheet per flavor. Add enough vodka to make it, so it looks like you are making a sugar scrub for your face. Not to wet, not to dry.

Next, stir the sugar and vodka until all the sugar crystal are mixed in. We want all the sugar to be covered. Once you have it all covered, spread the mixture evenly on your baking sheet. You can either mix your vodka and sugar in a bowl prior or just do it on the baking sheet. Depends on how much dishes you want to do!
Let the sugar mixture harden overnight. You will want hard candy. Break it into small pieces prior to putting it in the cotton candy machine. Make sure your cotton candy machine can use hard candy. I'm using Nostalgia Electric's Old Fashion Cotton Candy Machine. Isn't it just the cutest!?!
Then follow your cotton candy machine instructions, and spin away! Garnish with some sprinkles and add some dehydrated fruit for a fun cocktail garnish. Watch out for little hands since this involves booze. I highly recommend making them their own non-booze so they don't try to sneak some when you are not looking!
---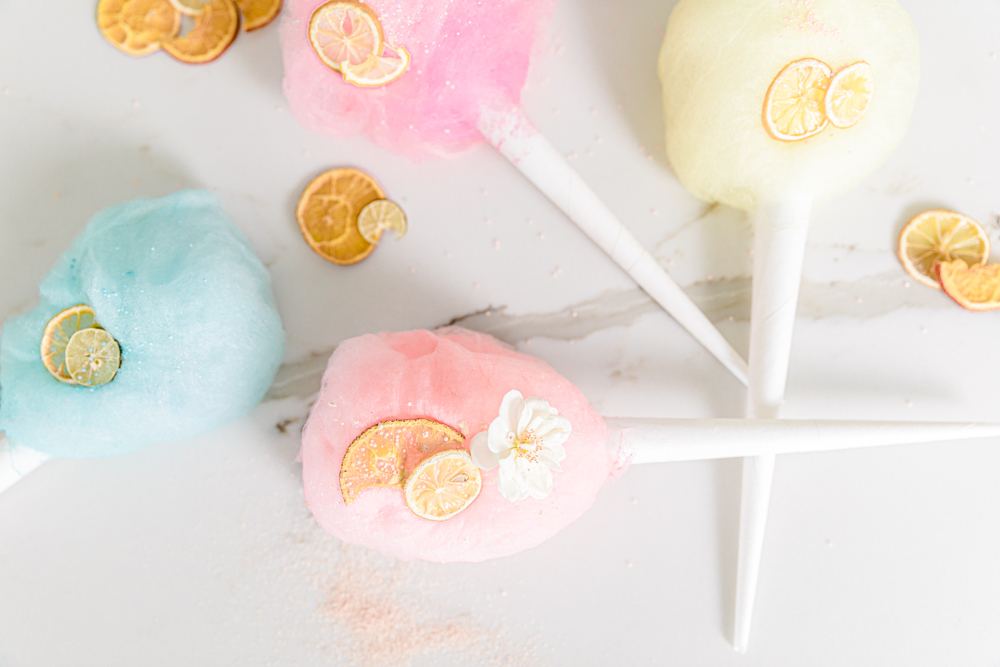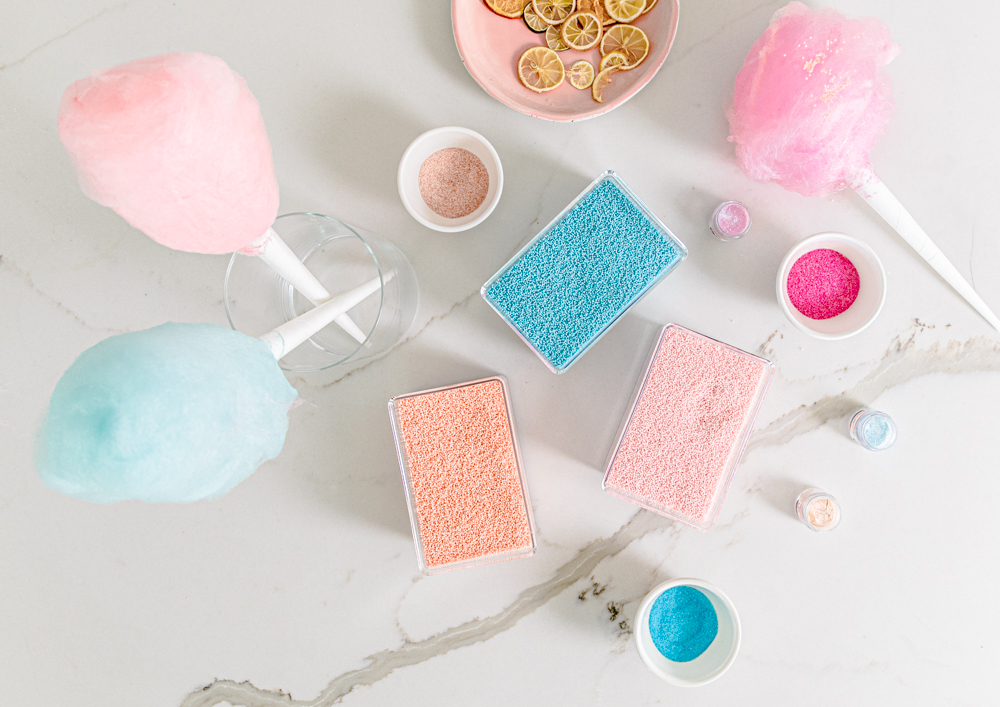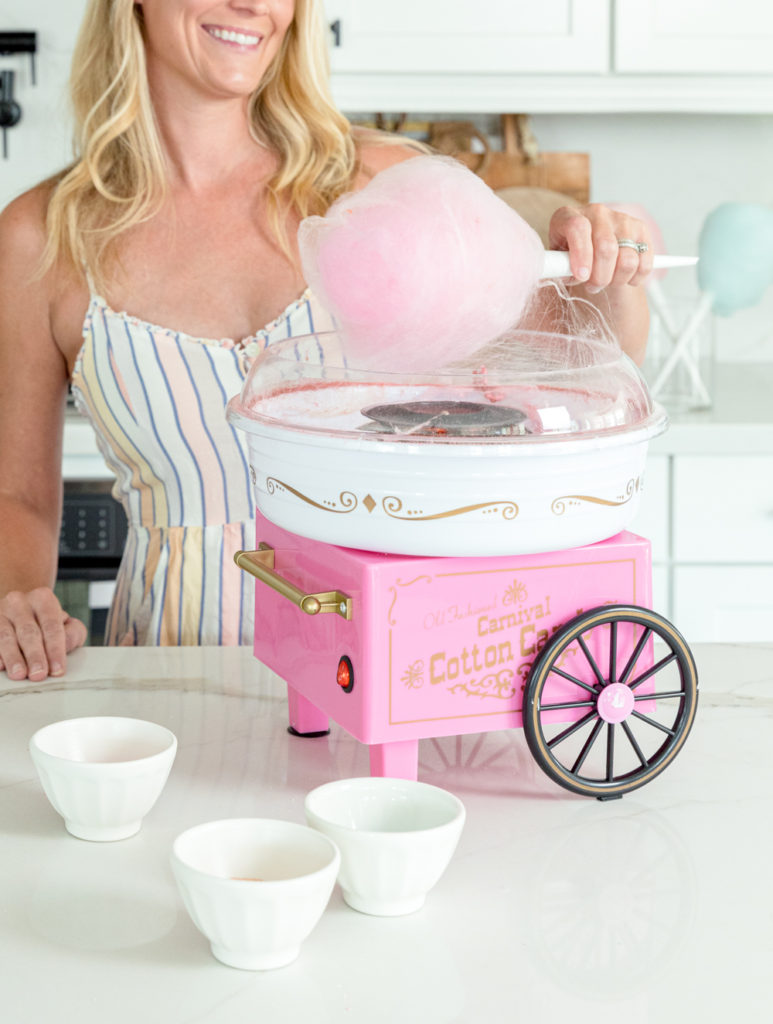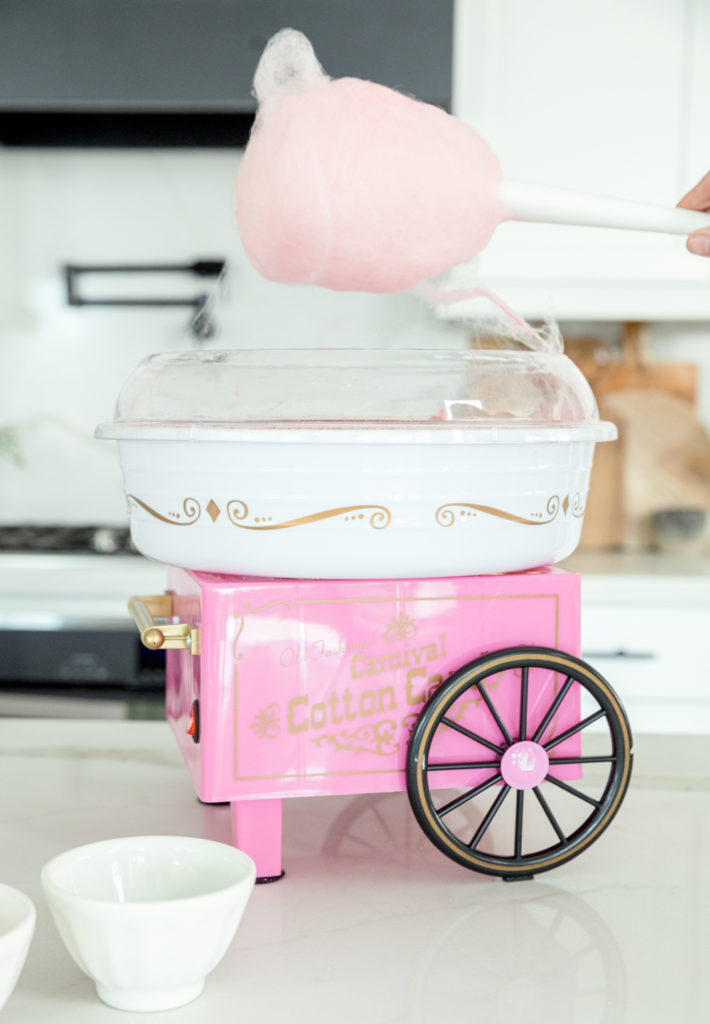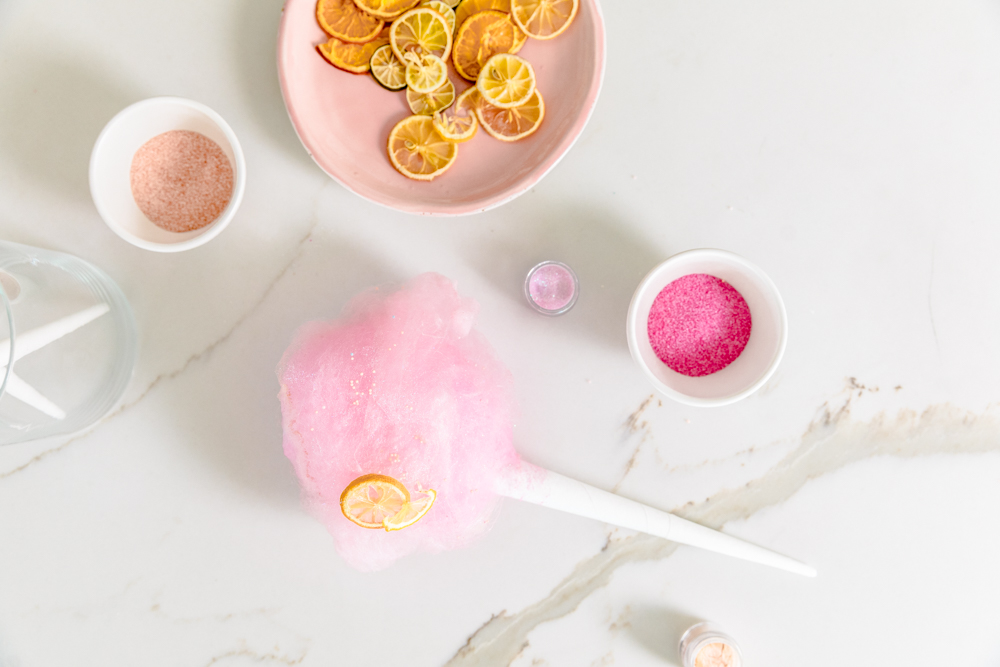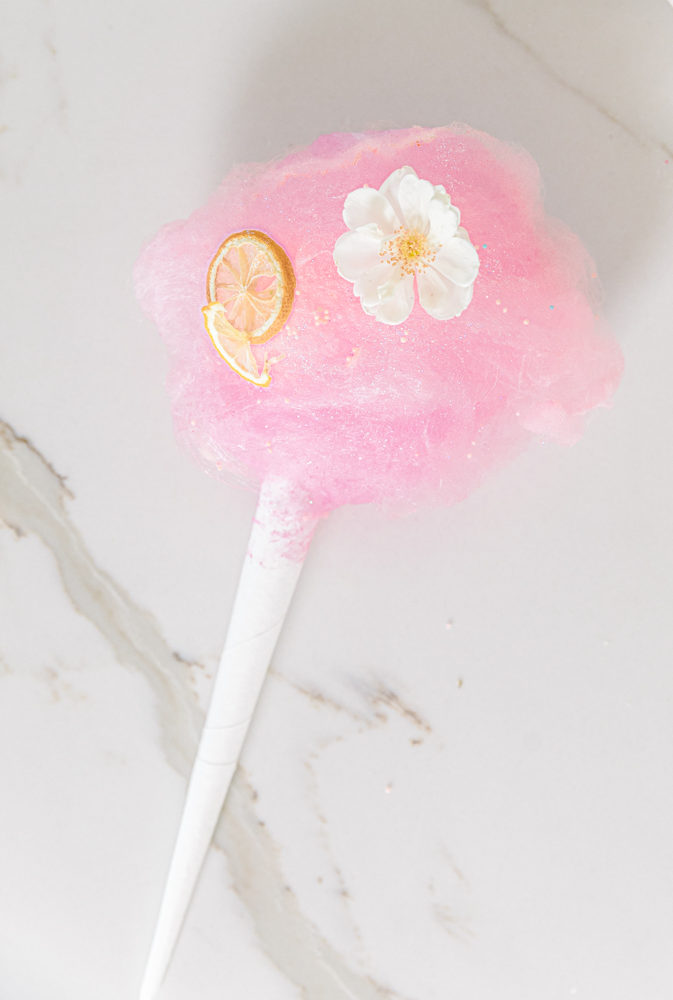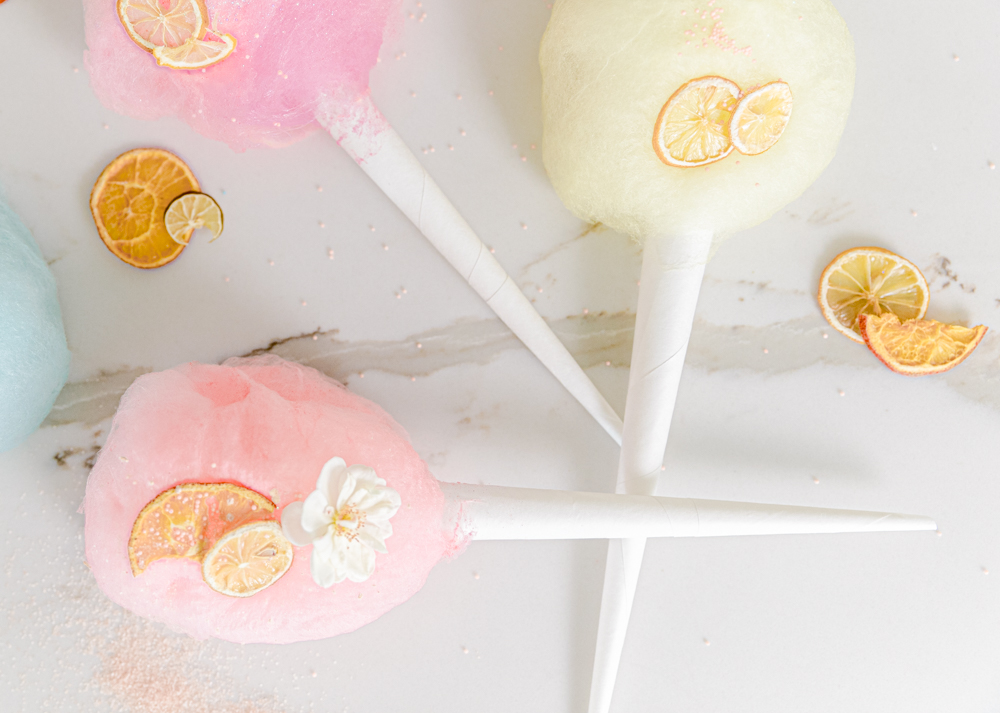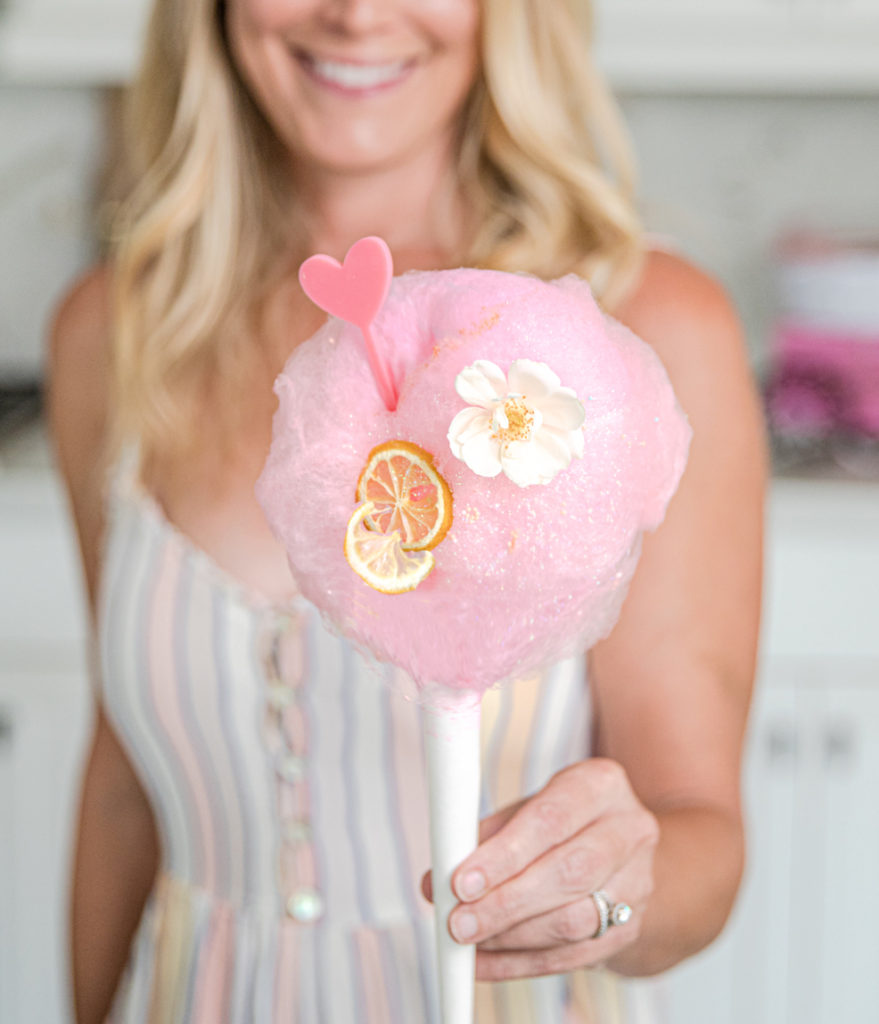 ---
B E I J O S K I T C H E N

xx
Abby