Step right up, step right up, it's the Kazas Fair!!! Cruz turned 4 a few weeks ago and we had a BIG front yard celebration! Since the fair isn't happening this year, we brought it to our house.
My family and I LOVE going to the Orange County fair every year, so we were pretty bummed it was another casualty of 2020. But we definitely made up for it with this fun party! Keep scrolling to see how I made some end of summer magic with this fun Fair themed party!!
Photos by my friend Corrie Lynn Photo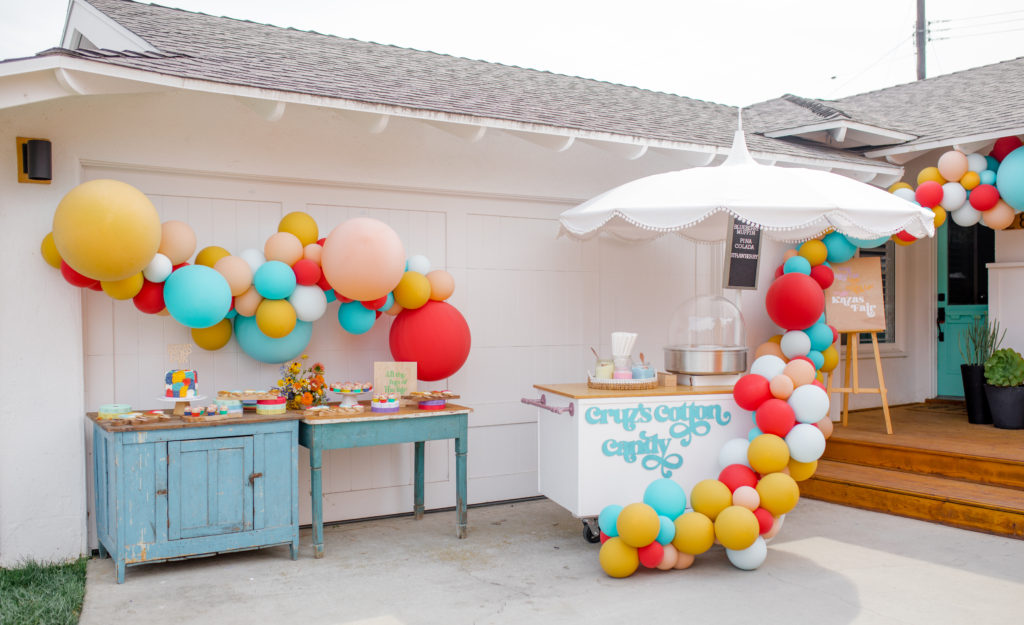 Gotta kick it off with an invite! This adorable invitation is by the one and only Meghann Miniello! She did such a great job bringing all the color to the invite and emulating the big slides you often see at the Fair. I styled it with the cutest details by David & Leanna, flowers, and cookies from Frost Your Cookie. More on those later…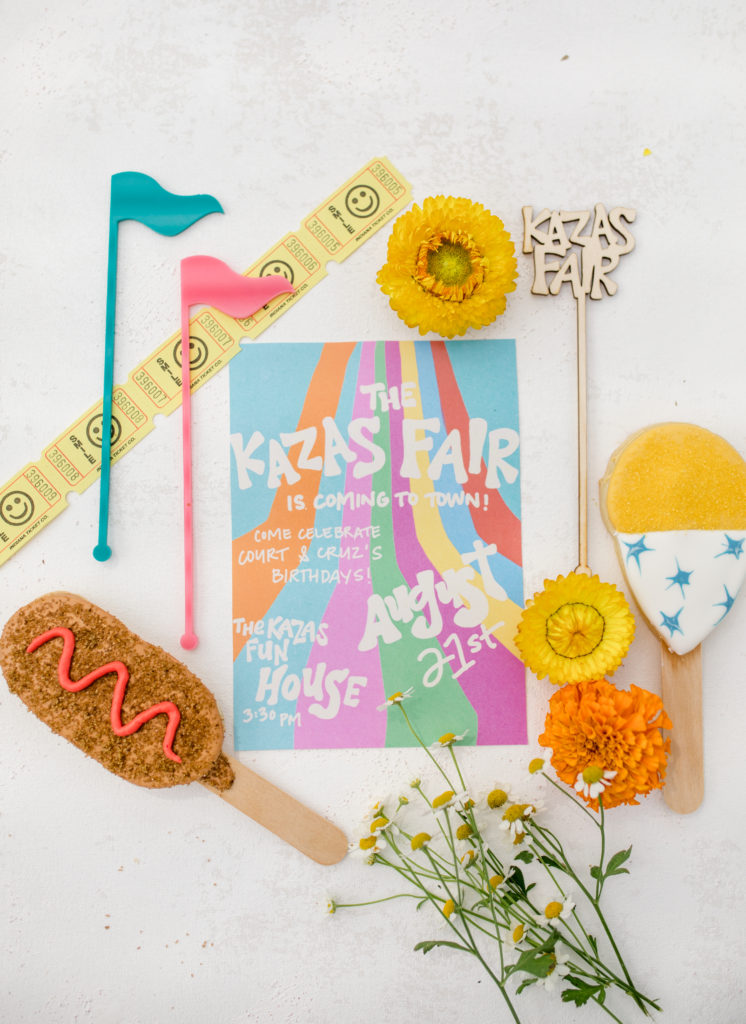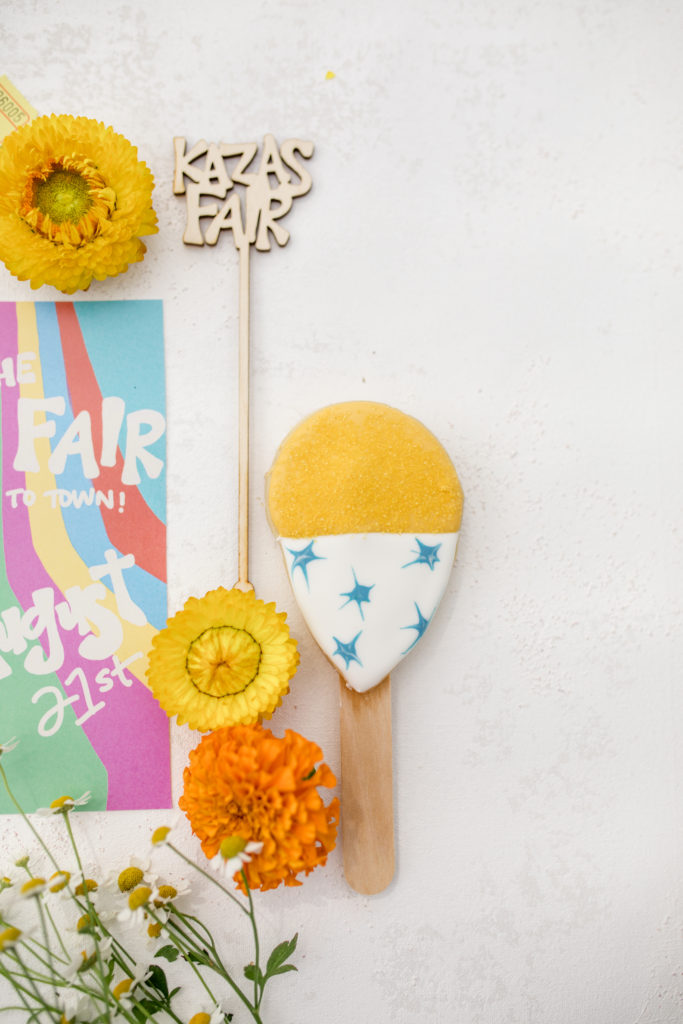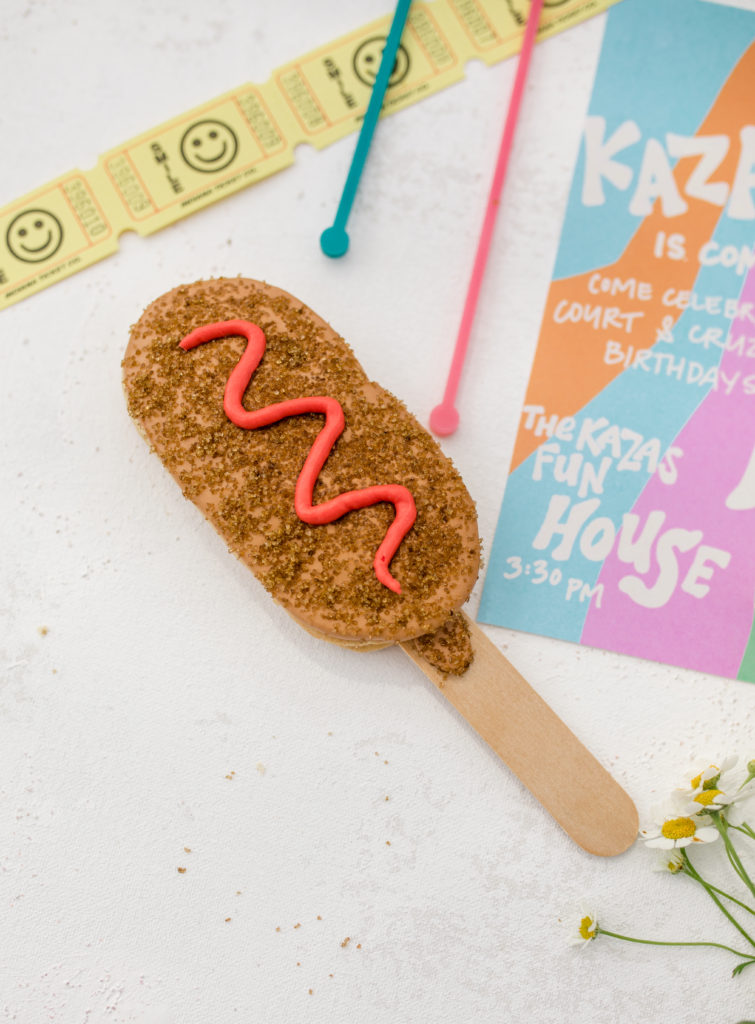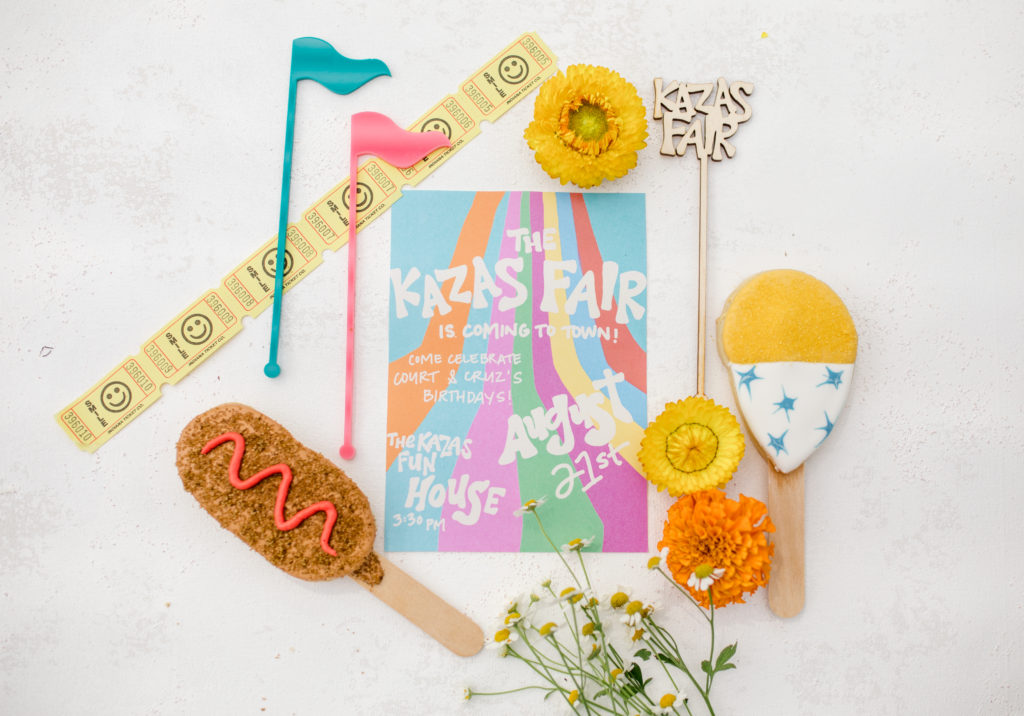 Guests were greeted by LOTS of balloons by The Pop Shop and this adorable welcome sign by David & Leanna. I love all the colors!!! Makes me feel like I'm walking by all the stands of the Fair!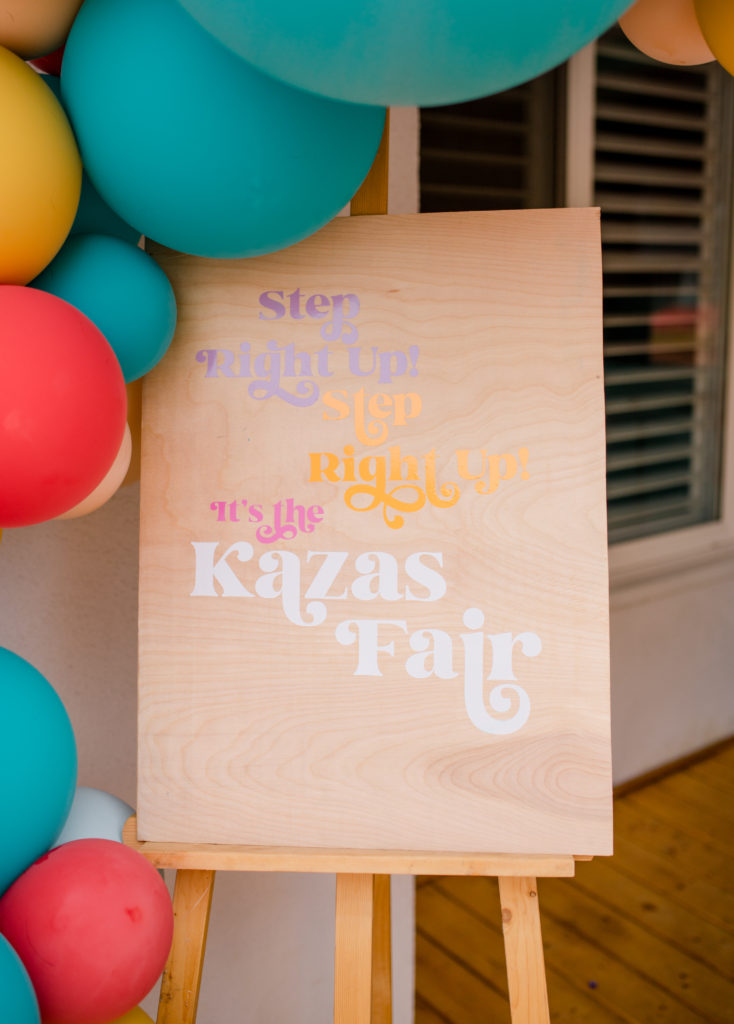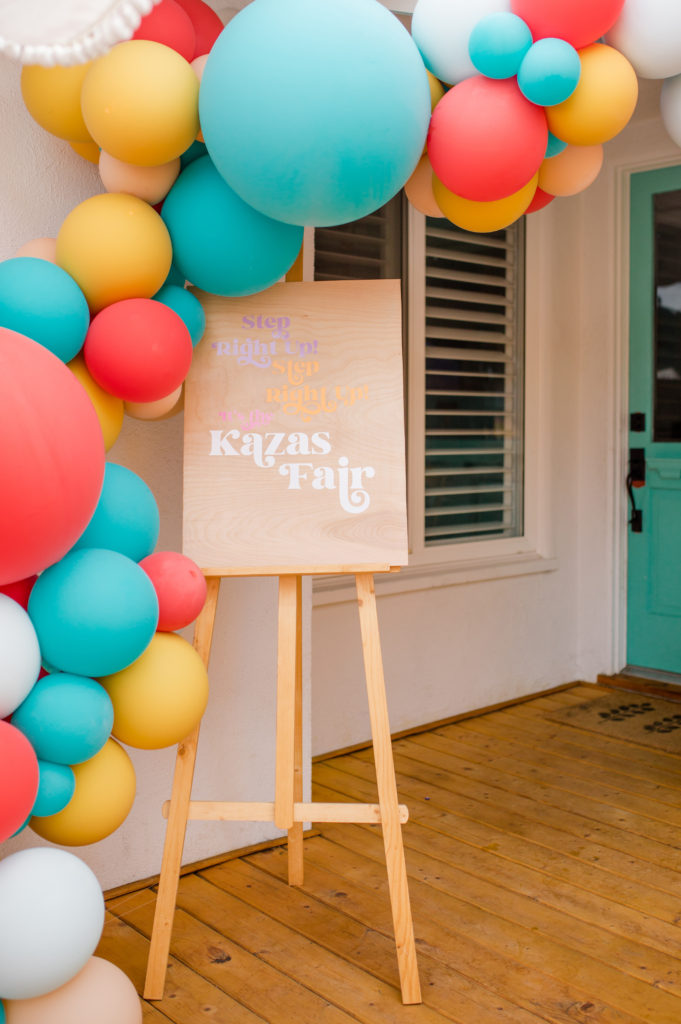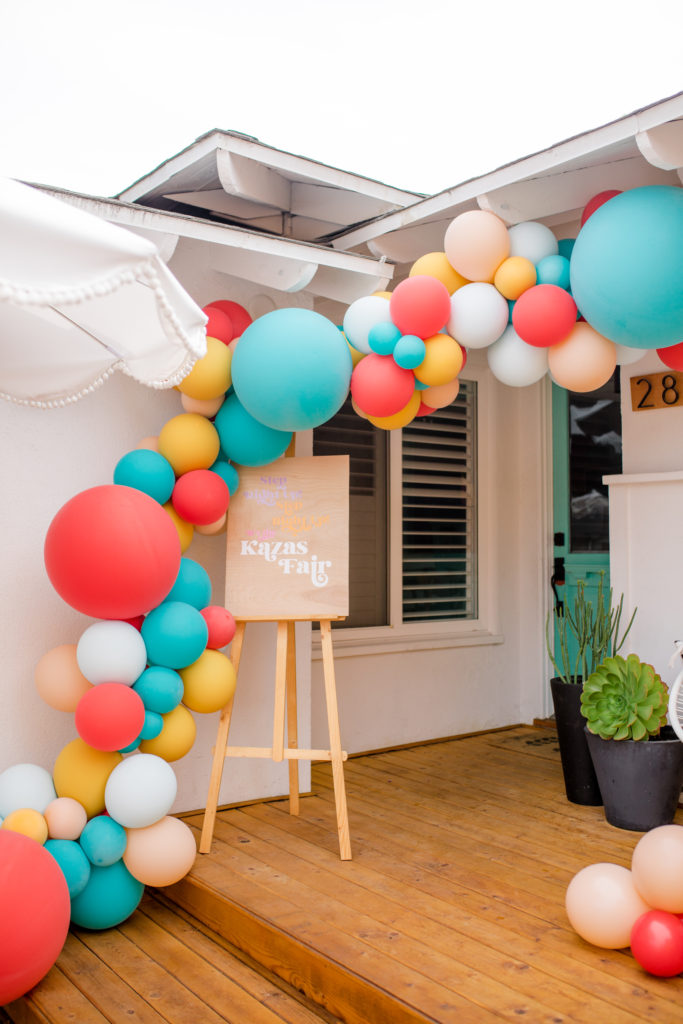 There's me and my little family! Love these boys of mine so much!! This year has been tough for everyone, but I wouldn't have wanted to do it with anyone else!! I also can't believe my baby is 4!!!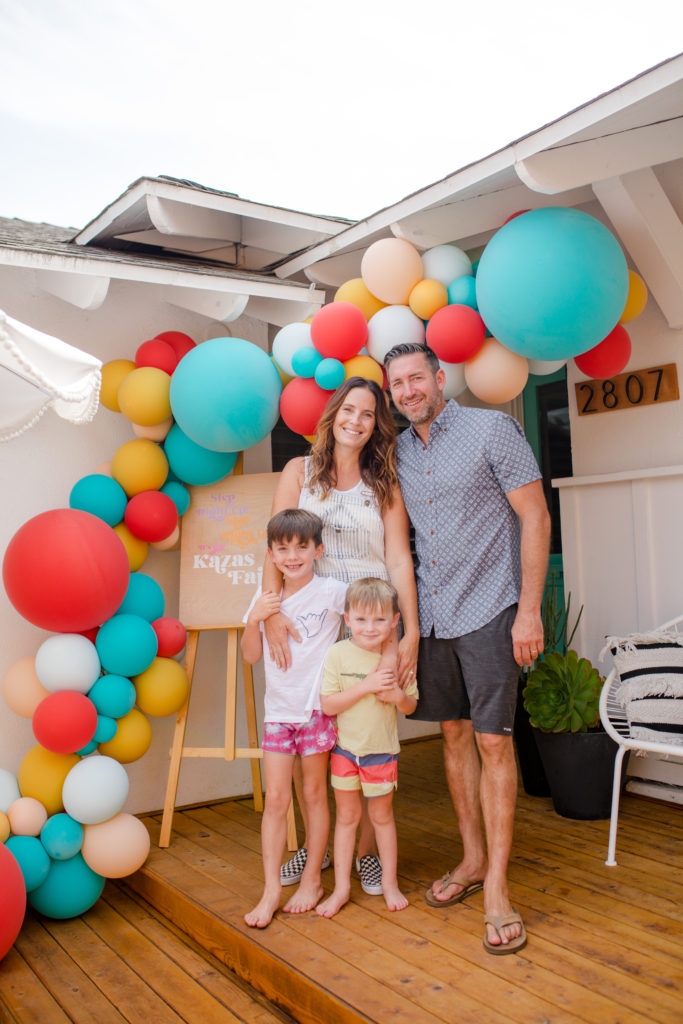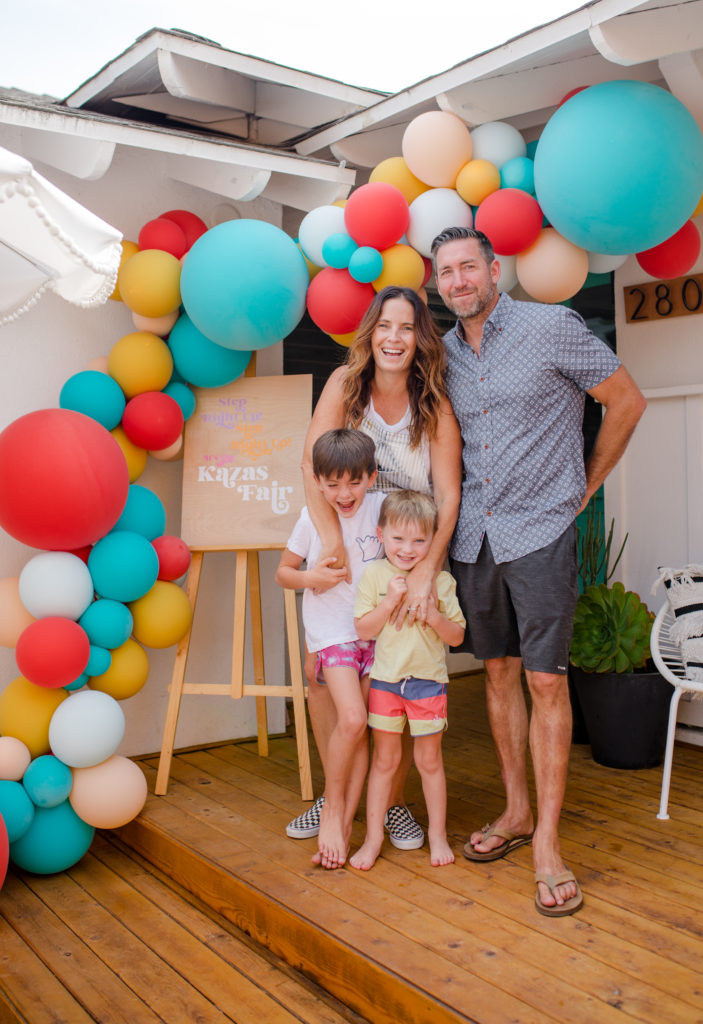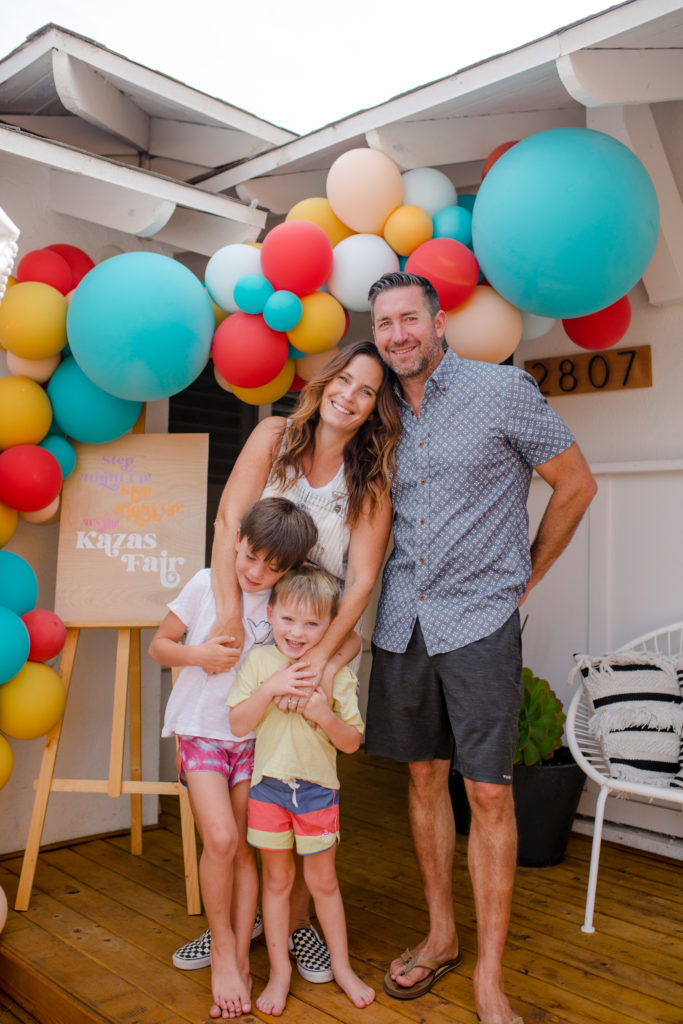 I set up a few tables for the kiddos to sit at on my front lawn. We have a pretty decent sized front yard, which has been quite useful during Covid. We've hosted a few things out there this summer for our neighborhood crew. It's been so nice to have this bubble of friends that we can hang out with, and that is who was invited to the party!
The tables were set with Oh Happy Day's colorful & modern style plates along side Daydream Society's gold striped napkins & cups. I love playing with color, but with all that color you have to keep it simple. The amazing florals are from Krista of Not Just in Novels. I love each arrangement she creates and the way she plays with color. I knew she would be the perfect woman for the job!!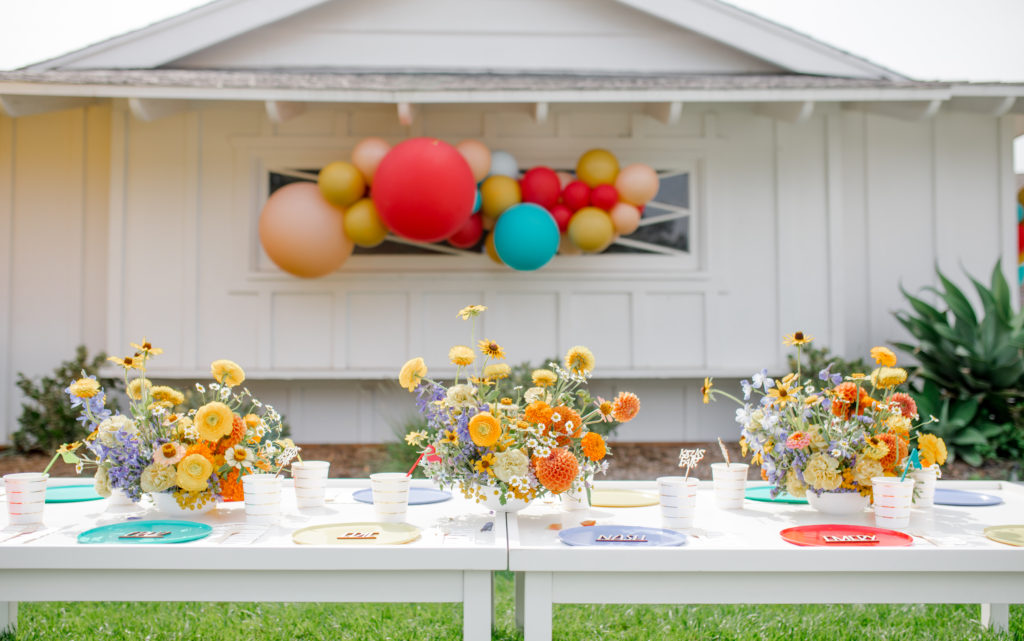 There are those cute details by David & Leanna! Fun place cards and drink stirrers to add that special touch!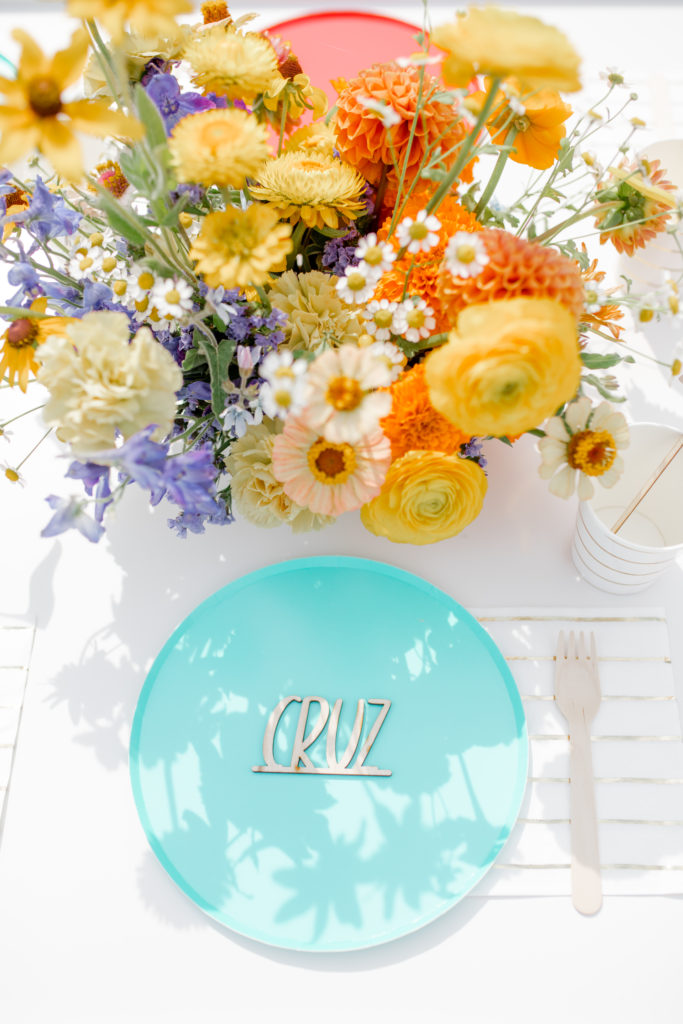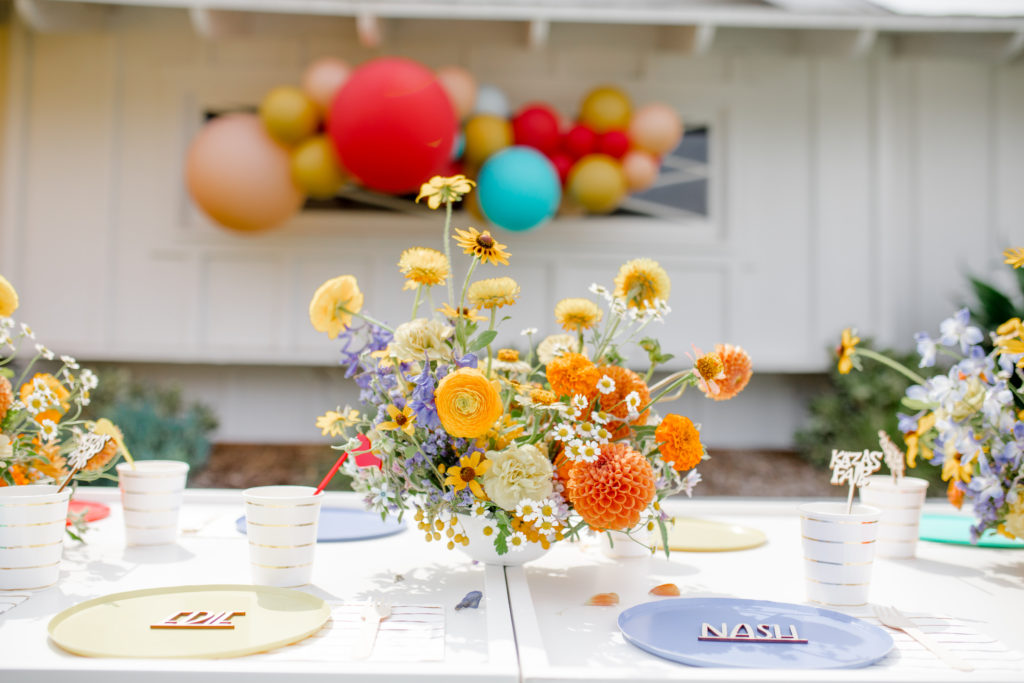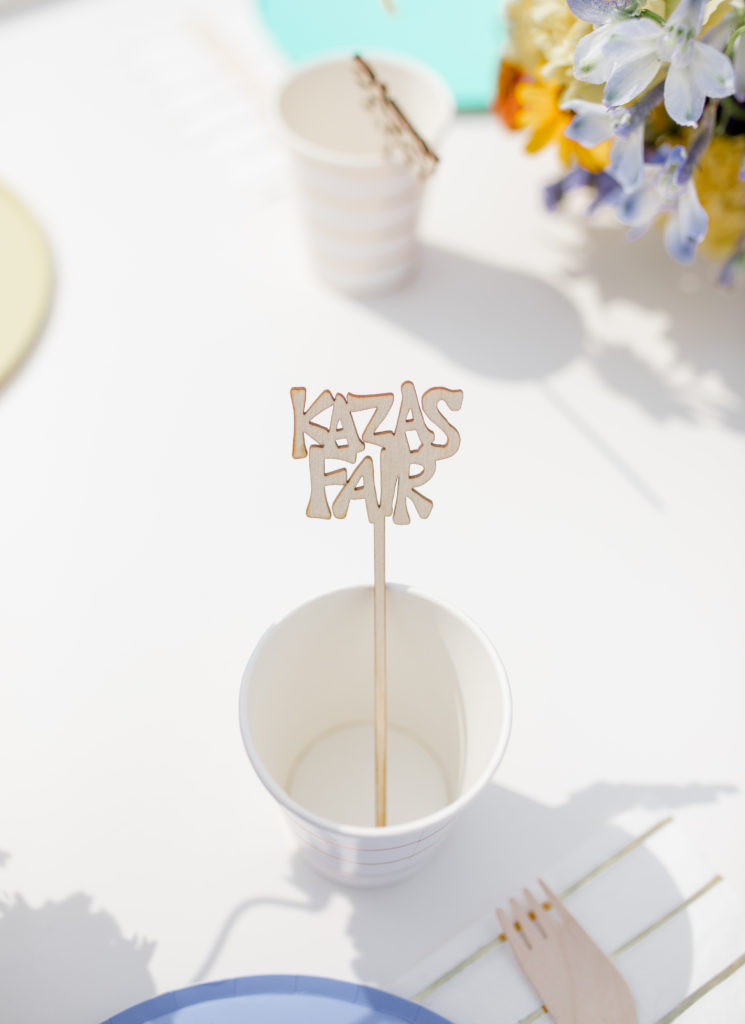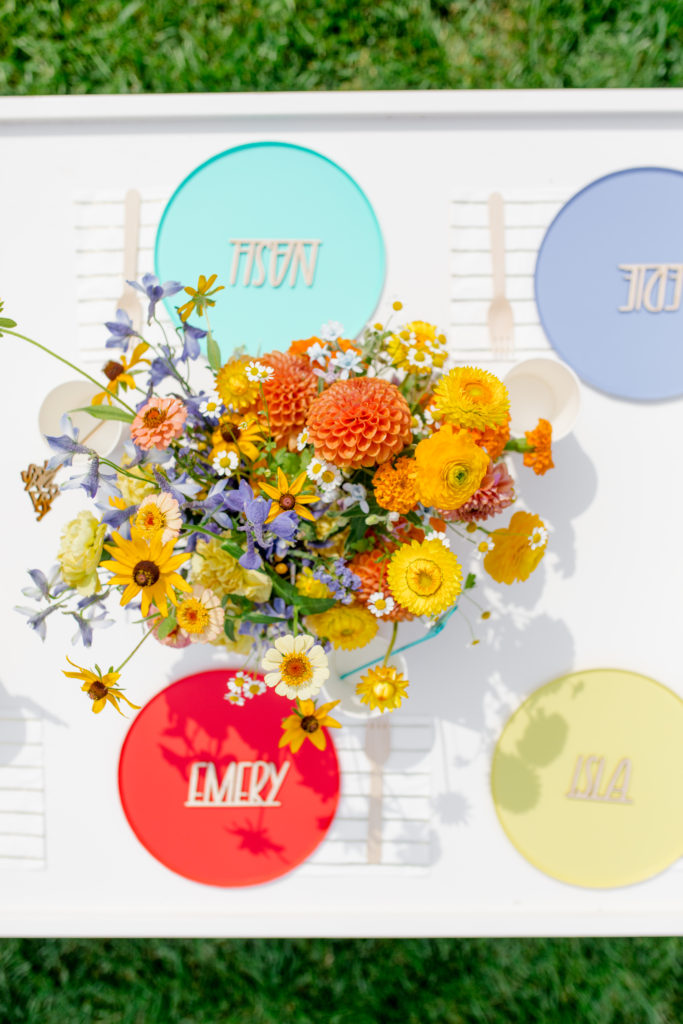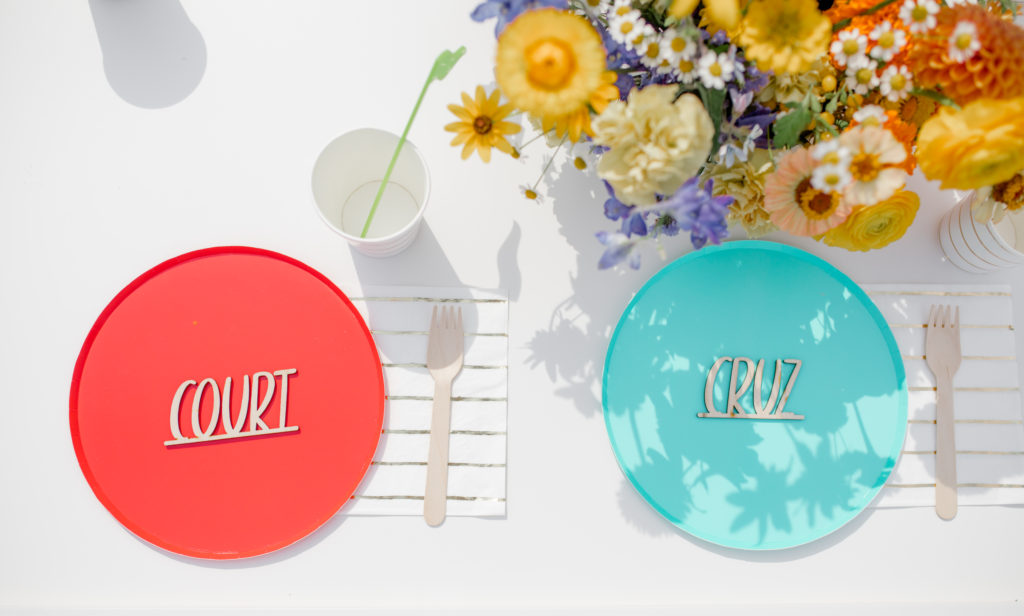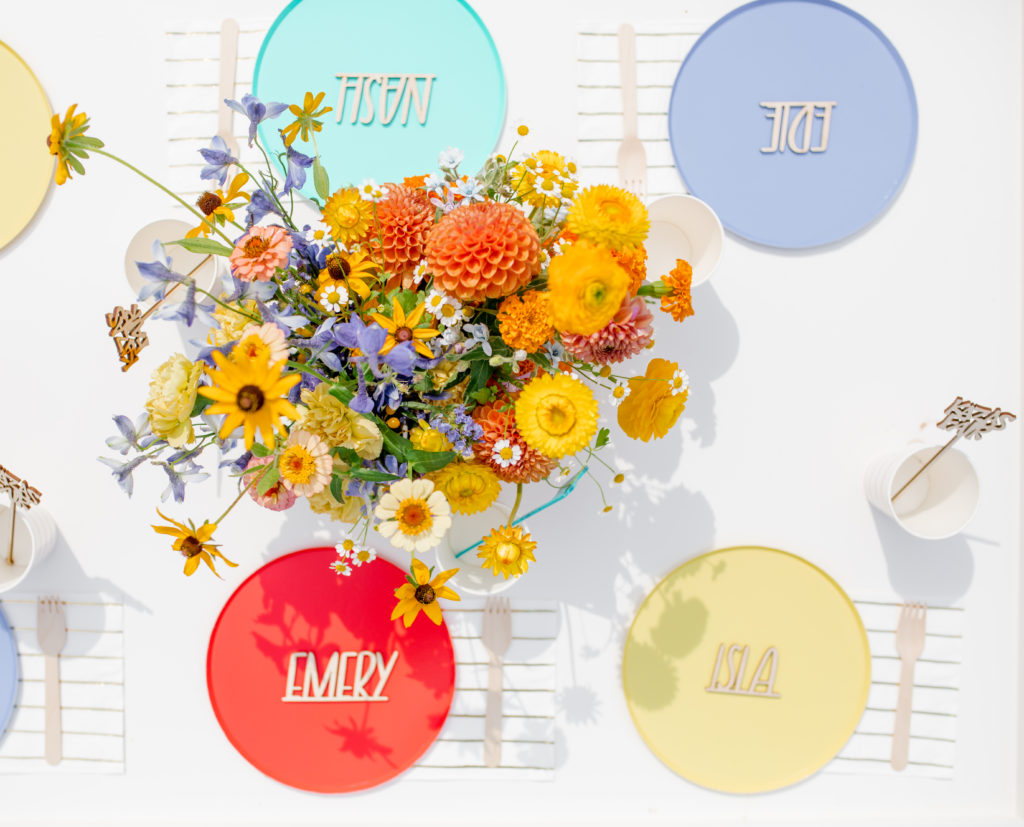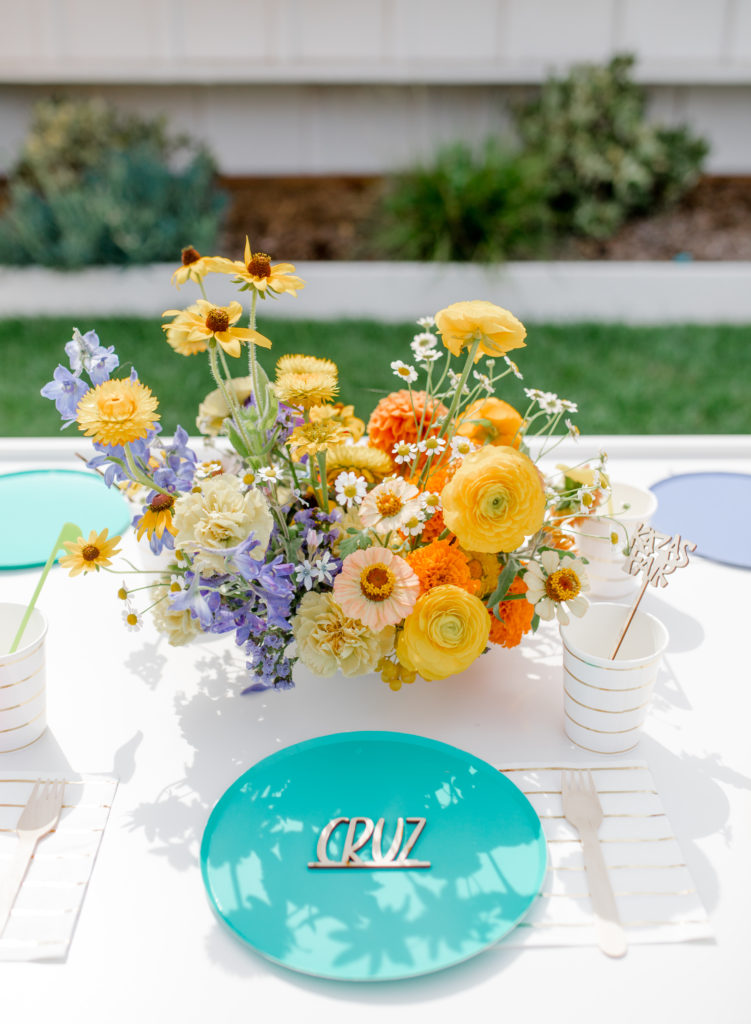 Of course, we had balloons in the backdrop! There are lots more balloons to come, The Pop Shop really outdid herself that day!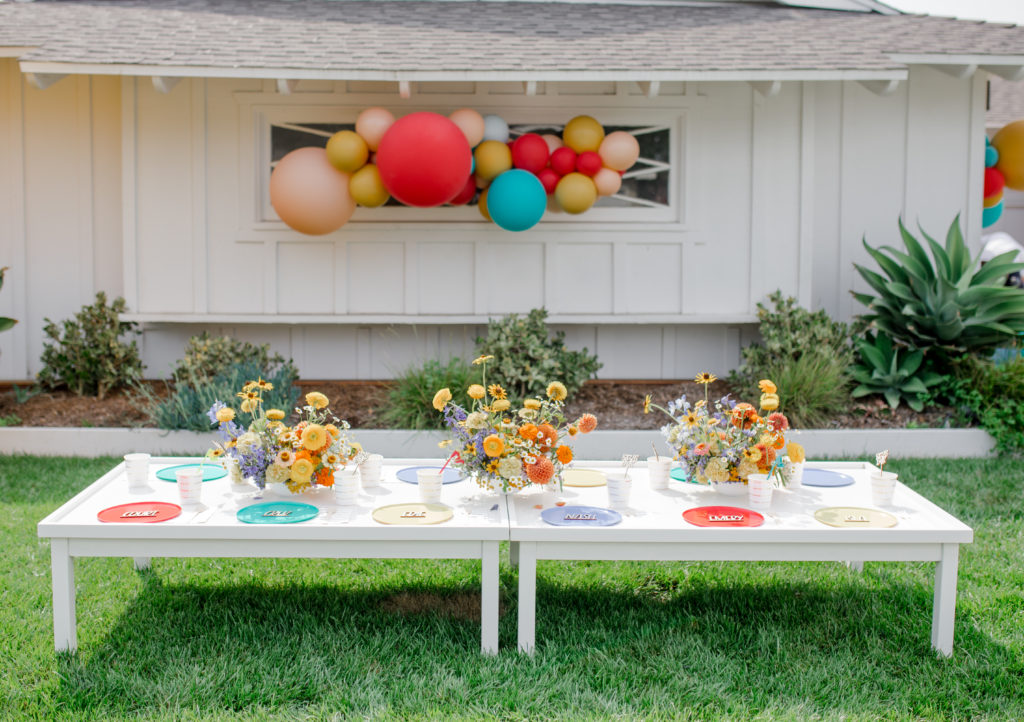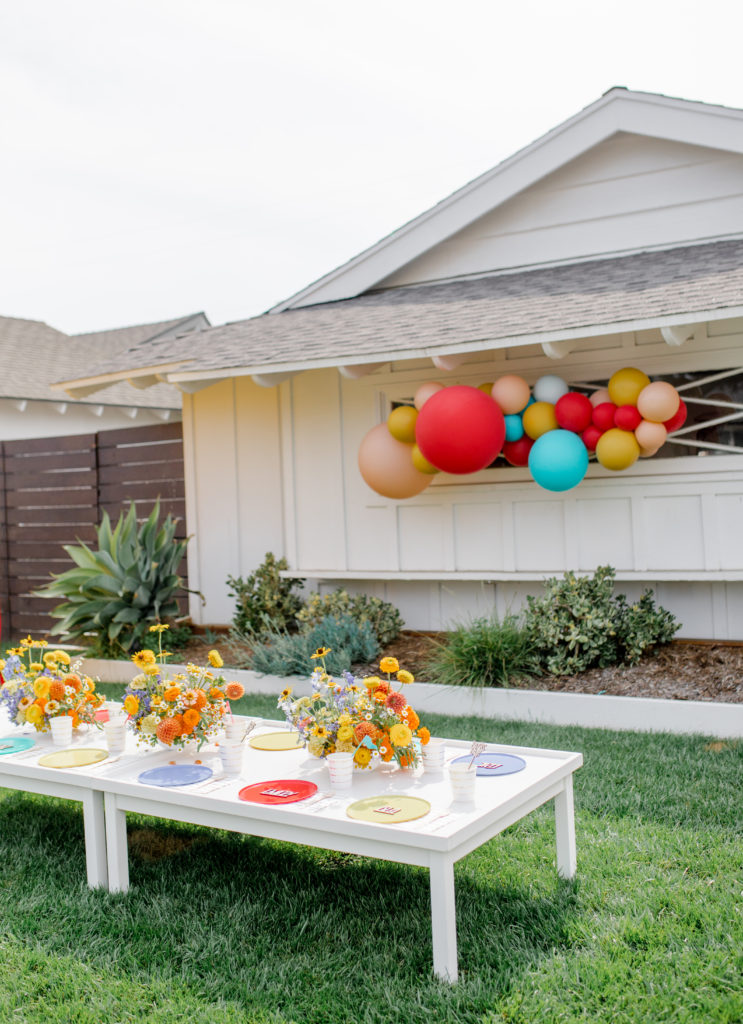 When I think of the fair, I definitely think of food… So we had lots of it!! Starting with this amazing vintage popcorn machine! I got this machine from Nostalgia Products and I can't wait to use it again and again! You can make all kinds of different popcorn flavors via recipes on their site, but we went with the classic butter and salt.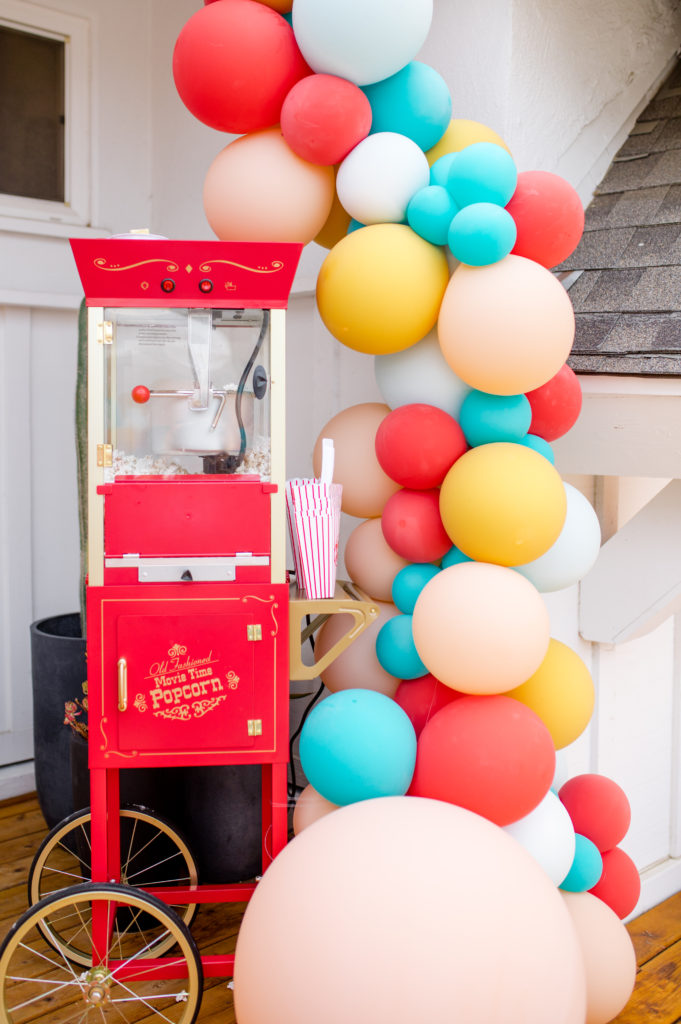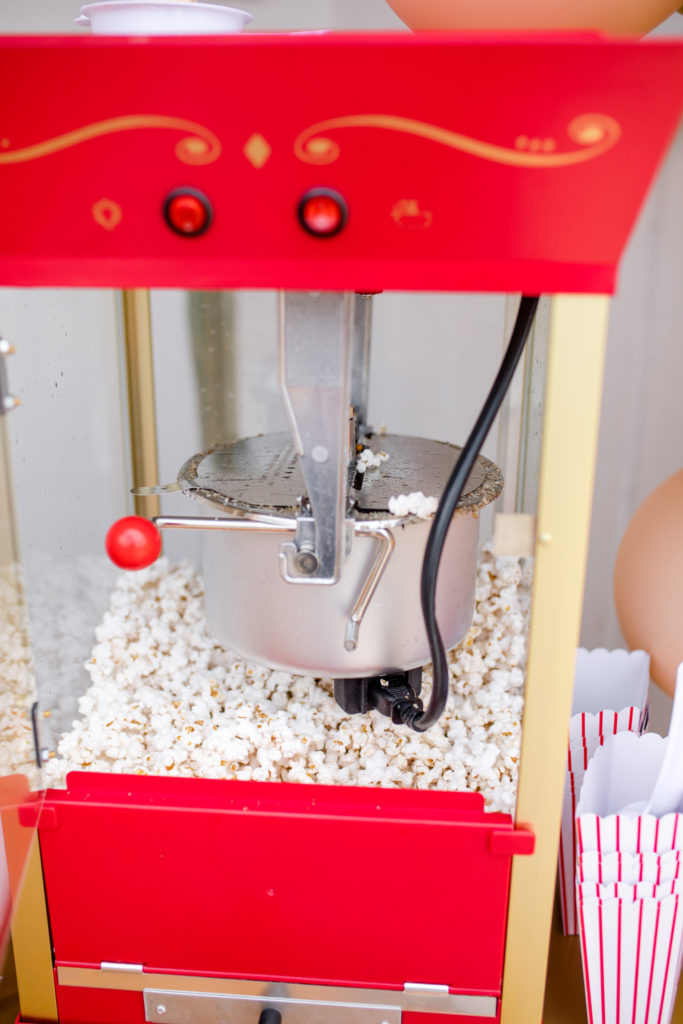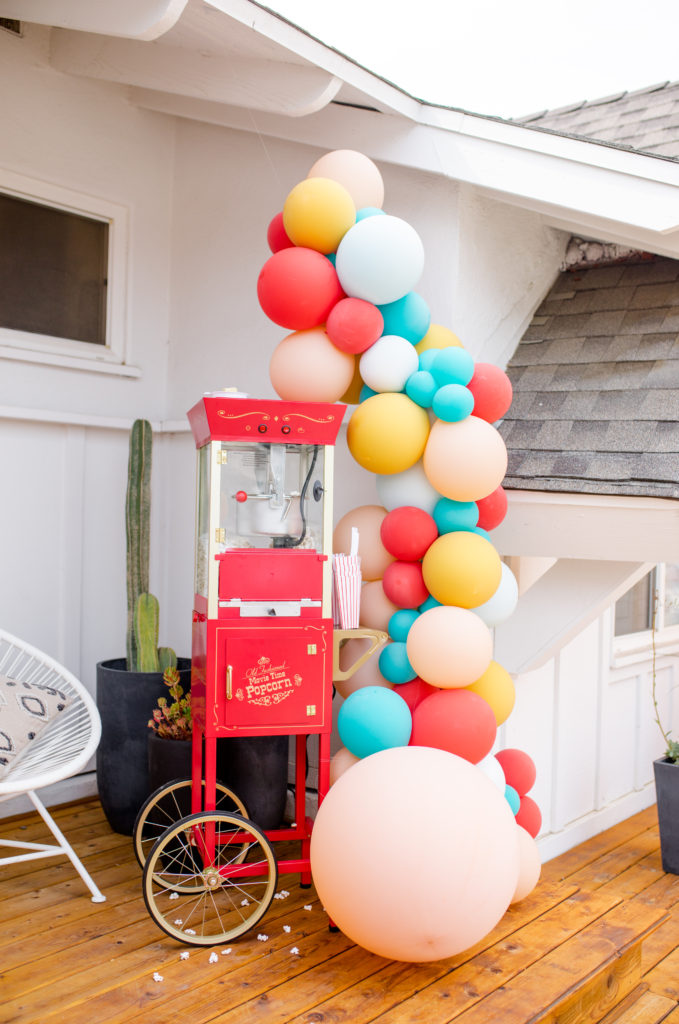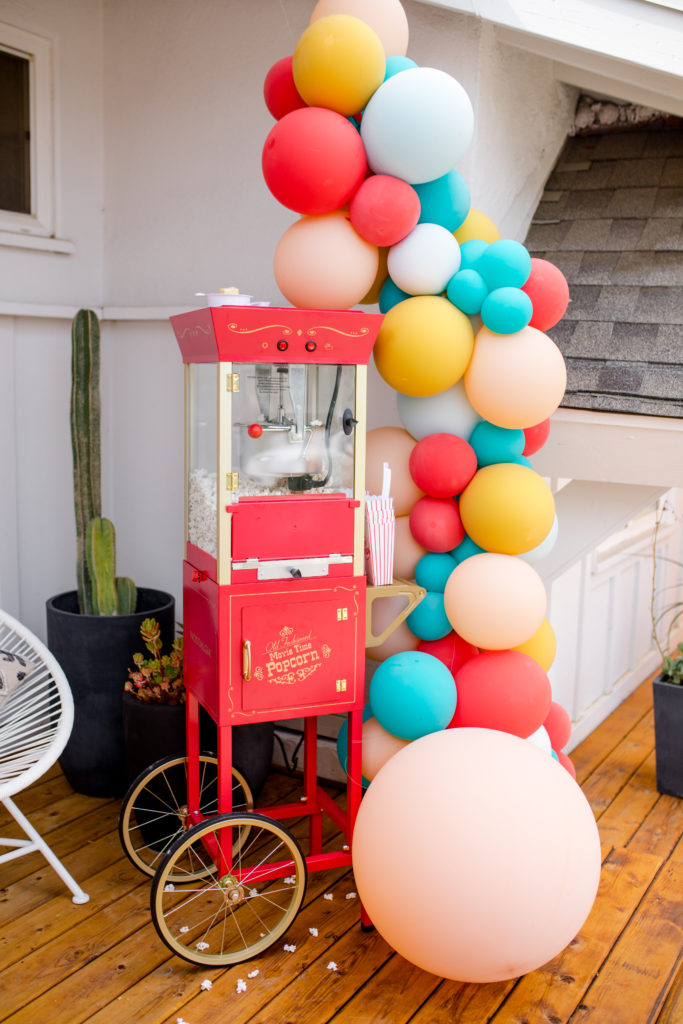 The birthday boy gave his approval right away!!! Kids scooped their own popcorn and ate it out of these, also classic, popcorn boxes.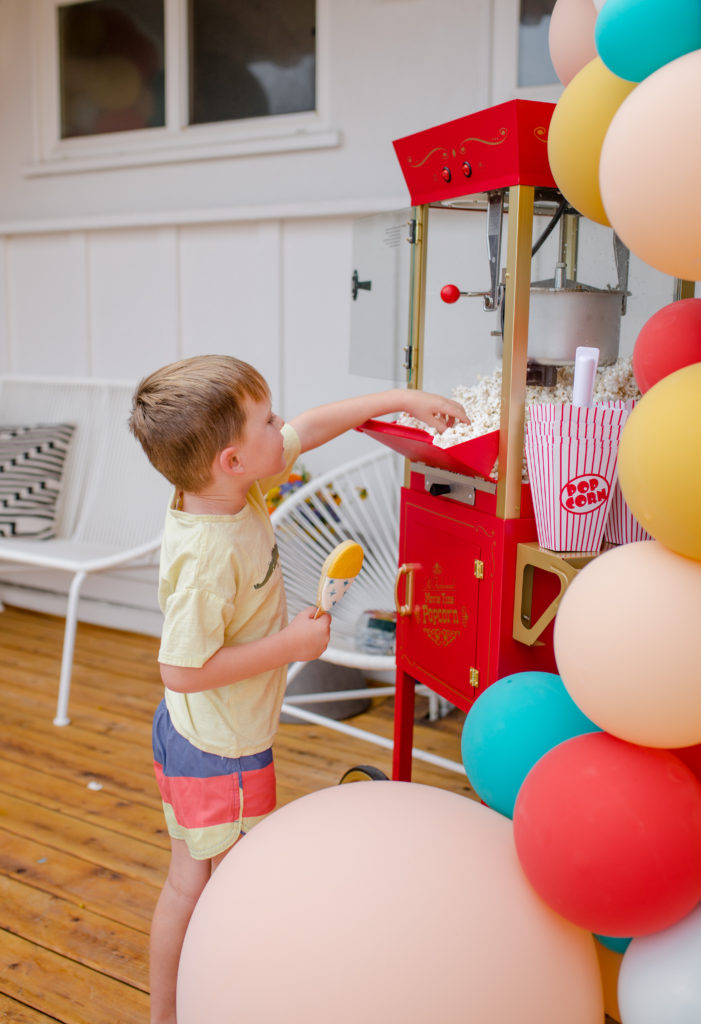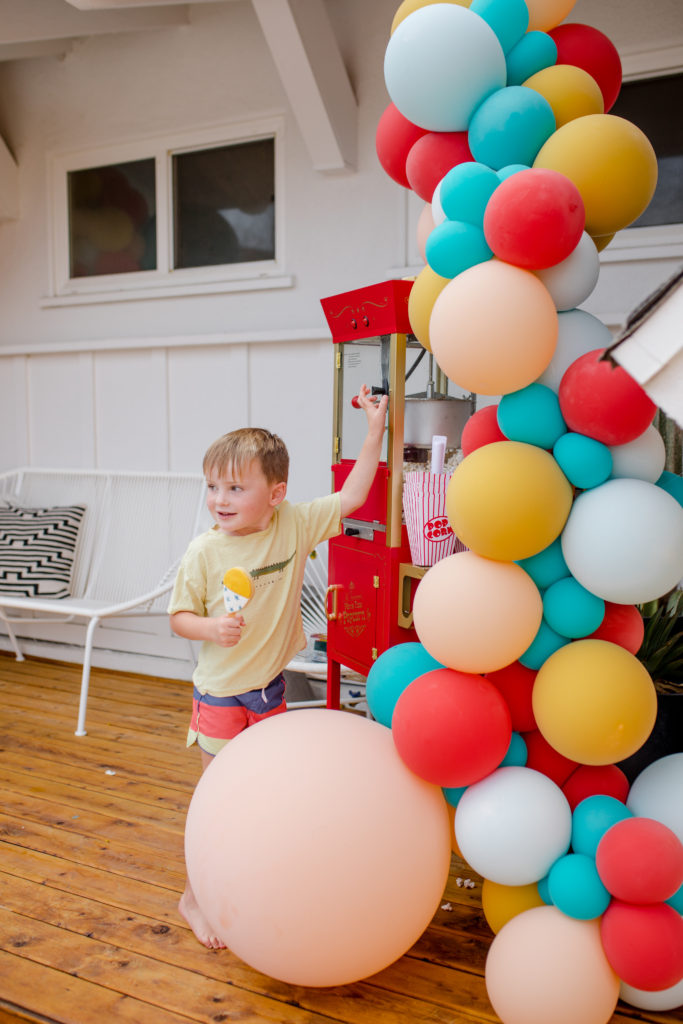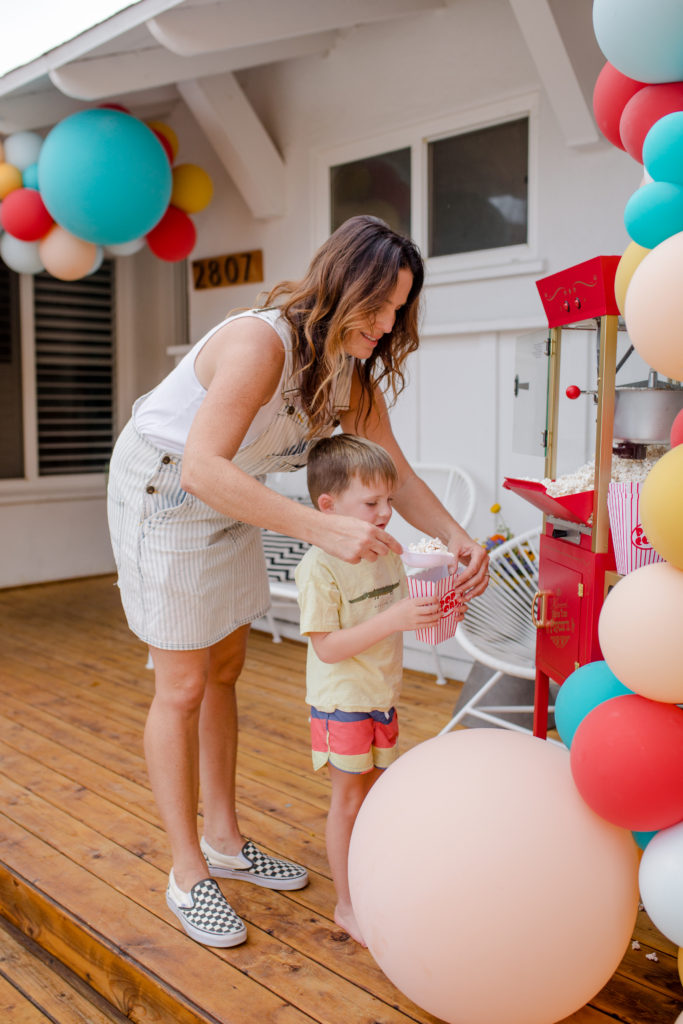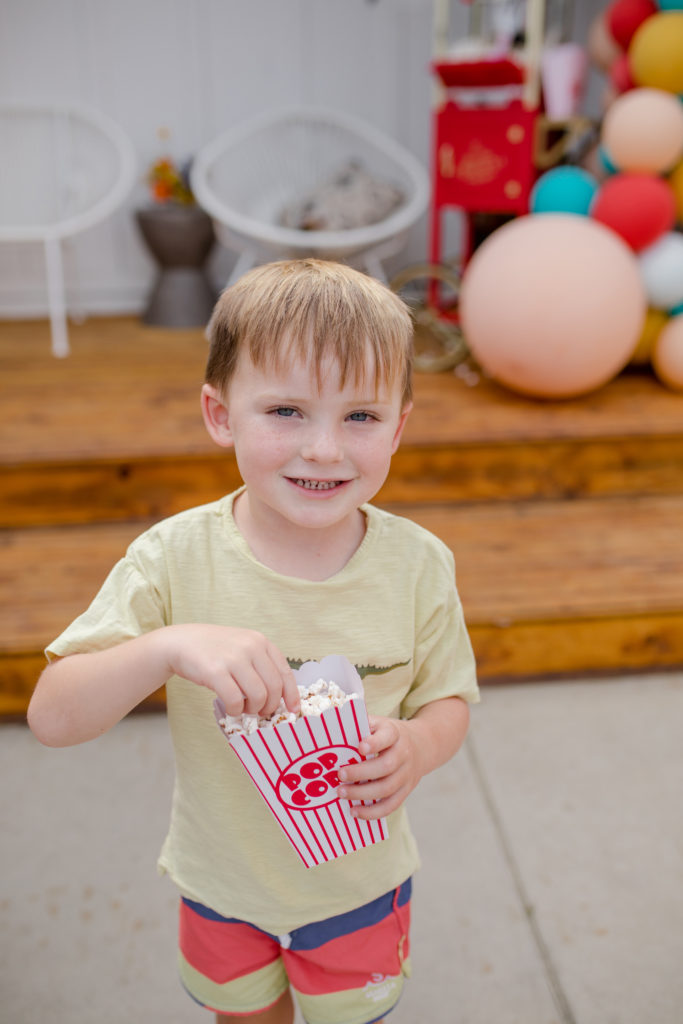 You can't have a Fair without cotton candy!!! Our friends at The Jolly Sheep came and brought the fun. I even asked the birthday boy what his favorite part of his party was and he said "The cotton candy!!!!"
They have the cutest set up with an adorable cart and umbrella AND the most delicious flavors. We went with blueberry muffin, strawberry and piña colada – the last being my favorite!! It was definitely the BEST cotton candy I've ever had!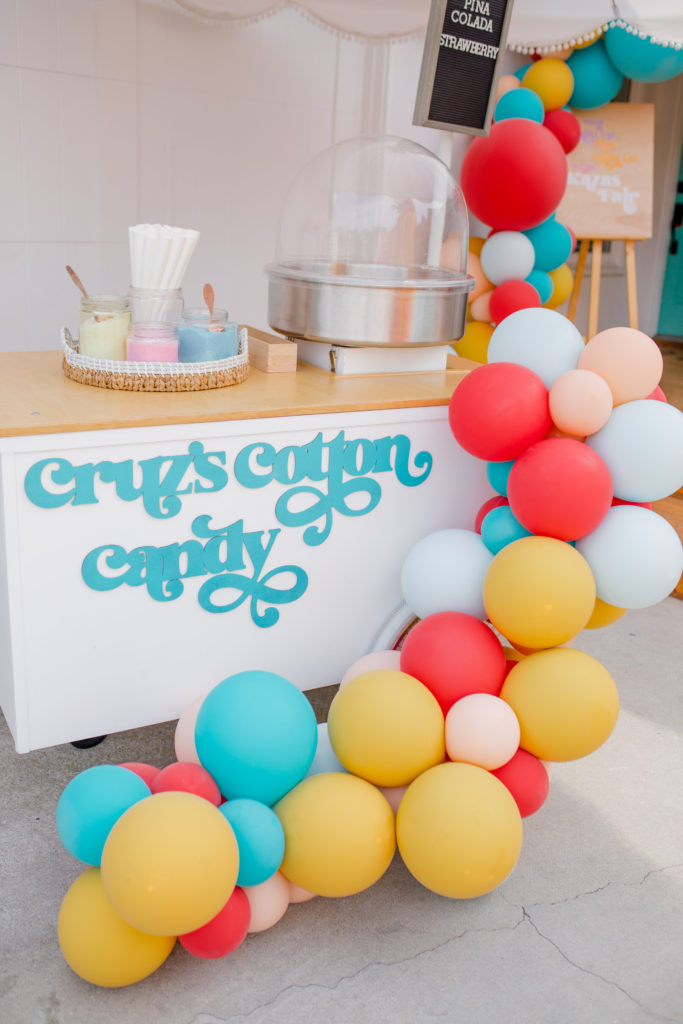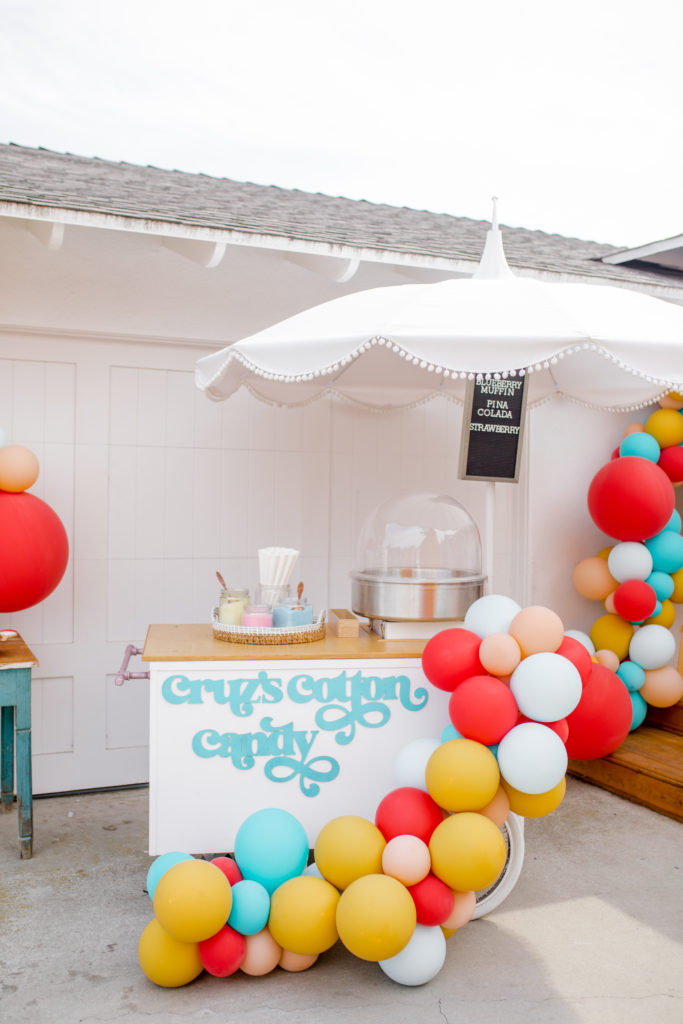 Another great thing about The Jolly Sheep cart is that you can add your own custom signage! David & Leanna made the signage for me and I'm obsessed with that font! Love the vintage vibes…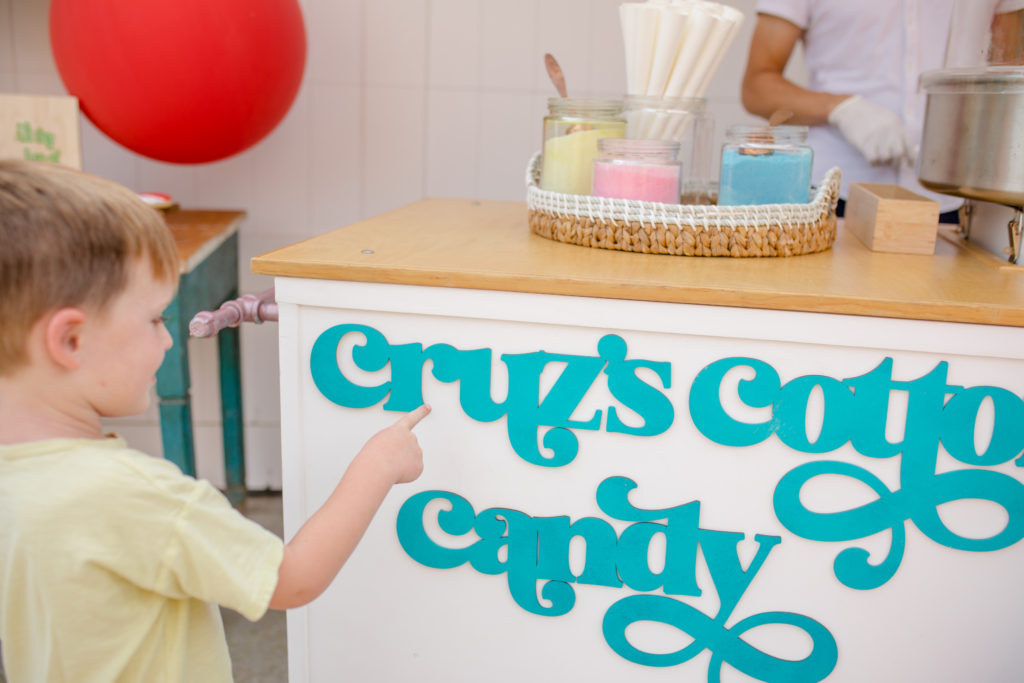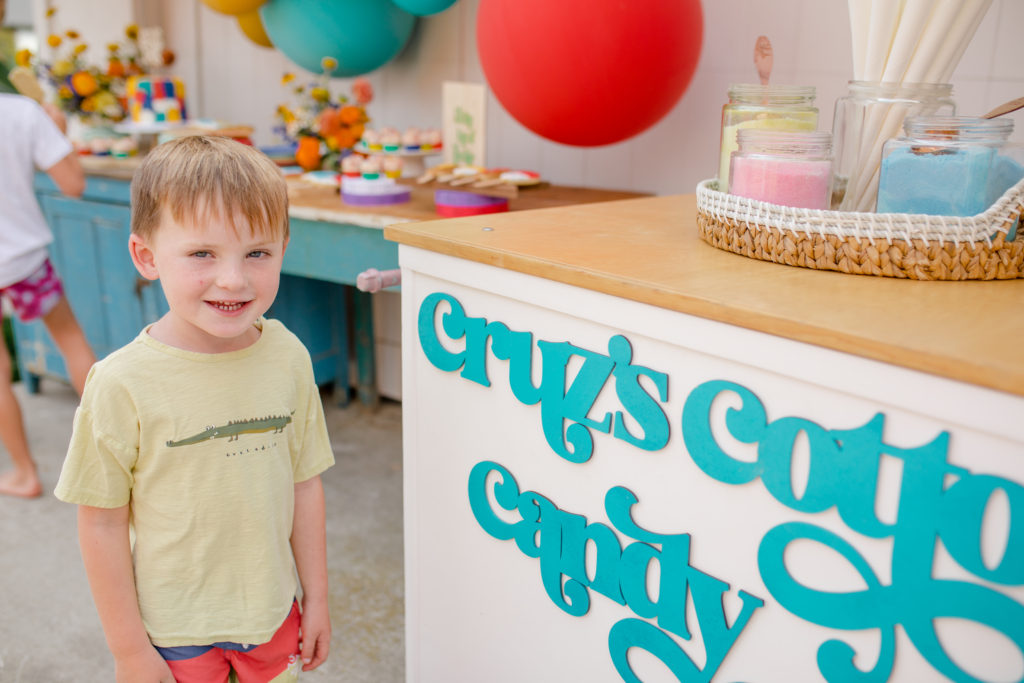 How cute is this set up?! Love that vintage-looking umbrella too – it goes perfectly with our party! Oh, another plus – The Jolly Sheep's cotton candy is organic! Bet you didn't see that one coming…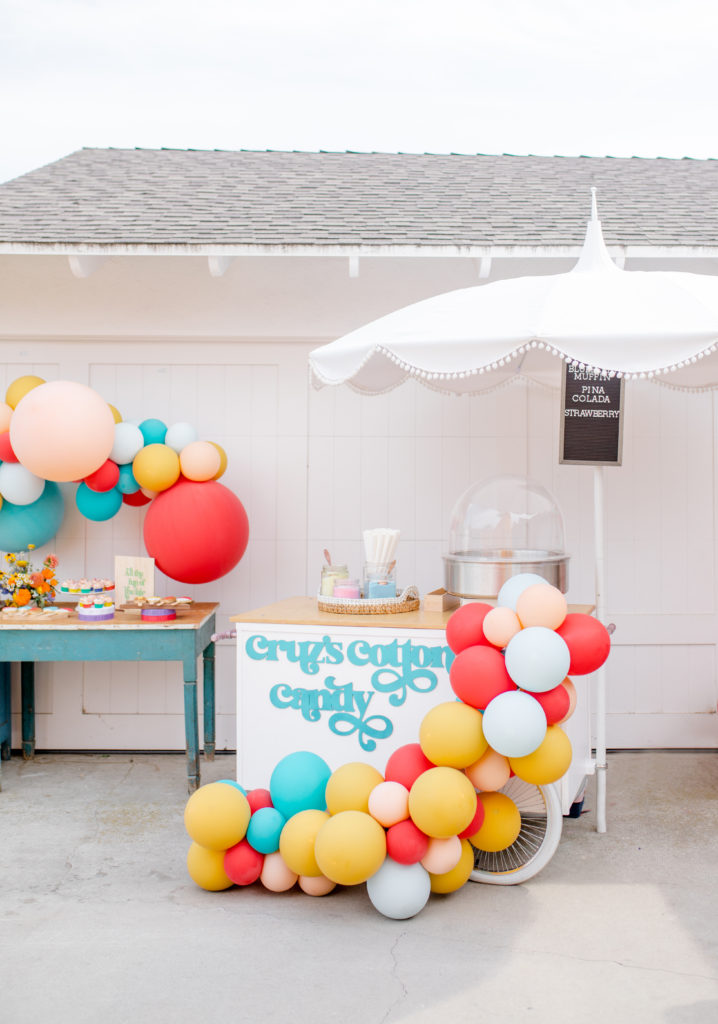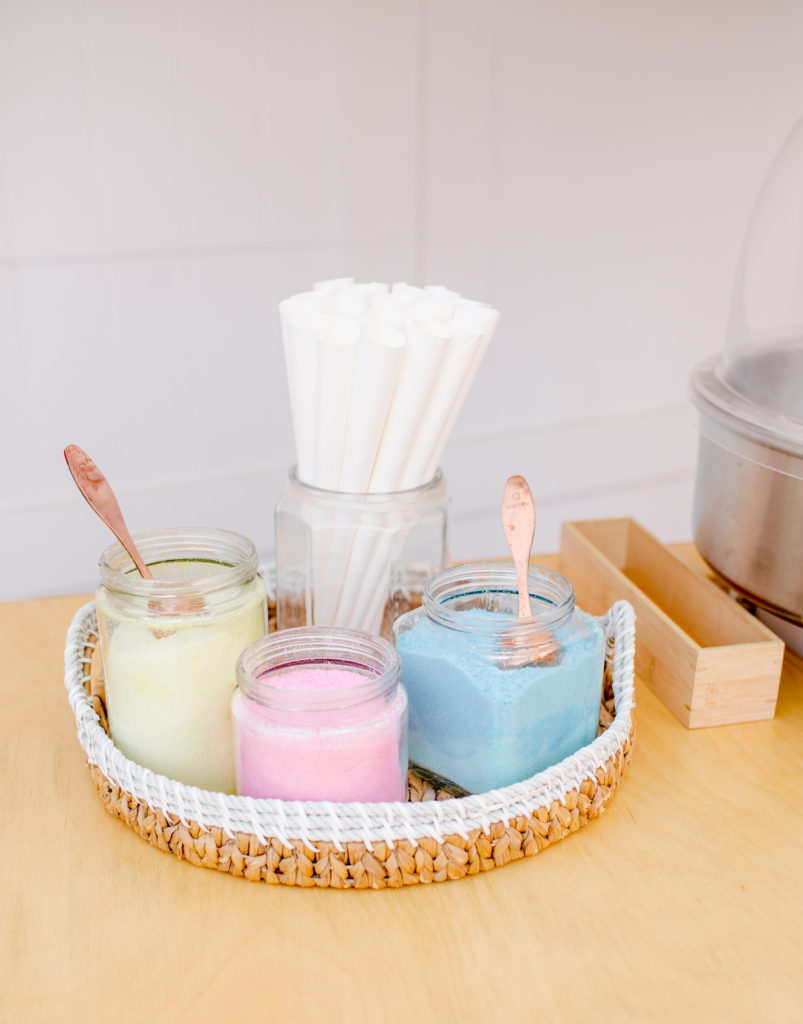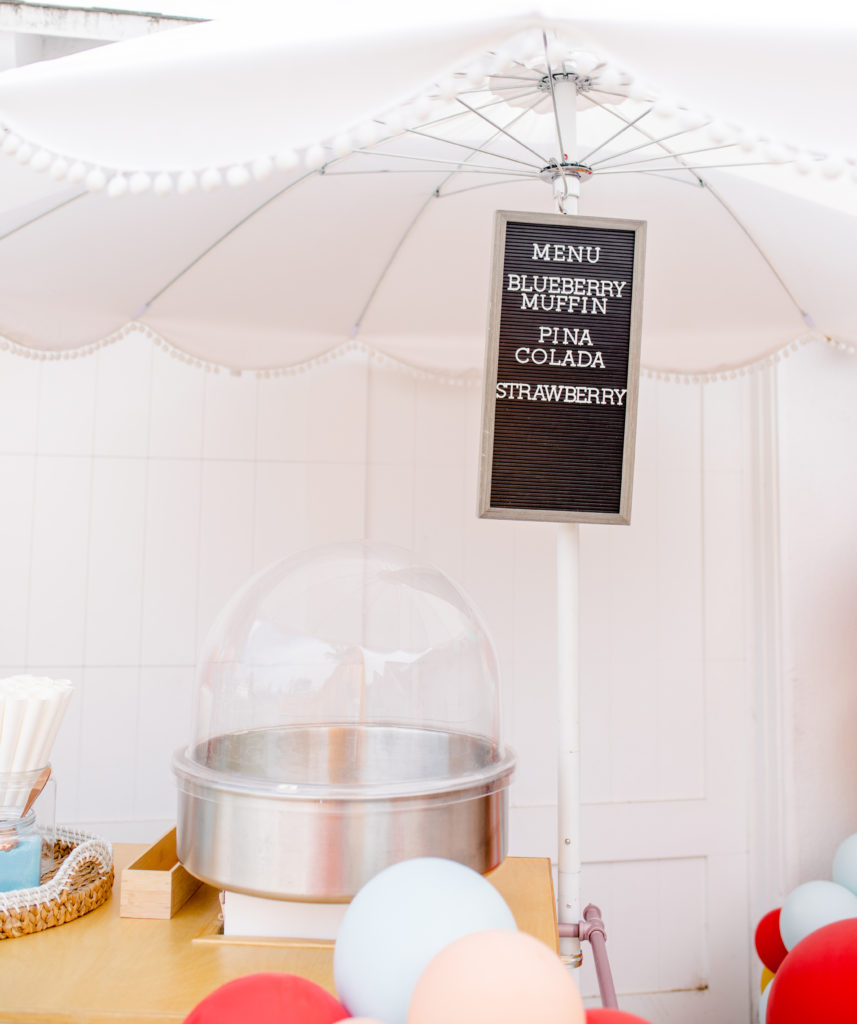 You guys, I can't get over these amazing balloons!! Ellen from The Pop Shop always comes through for us and this was no exception. We went back and forth on colors, and Ellen being the perfectionist she is, made them exactly how I wanted! I love how much heart she puts into each and every event.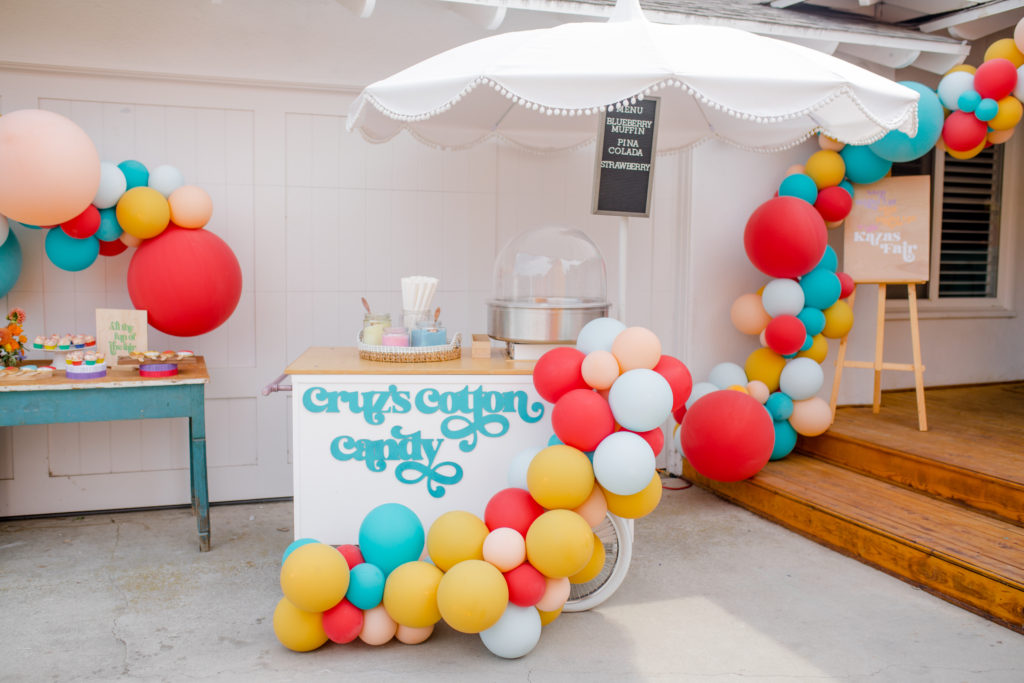 The happiest birthday boy!!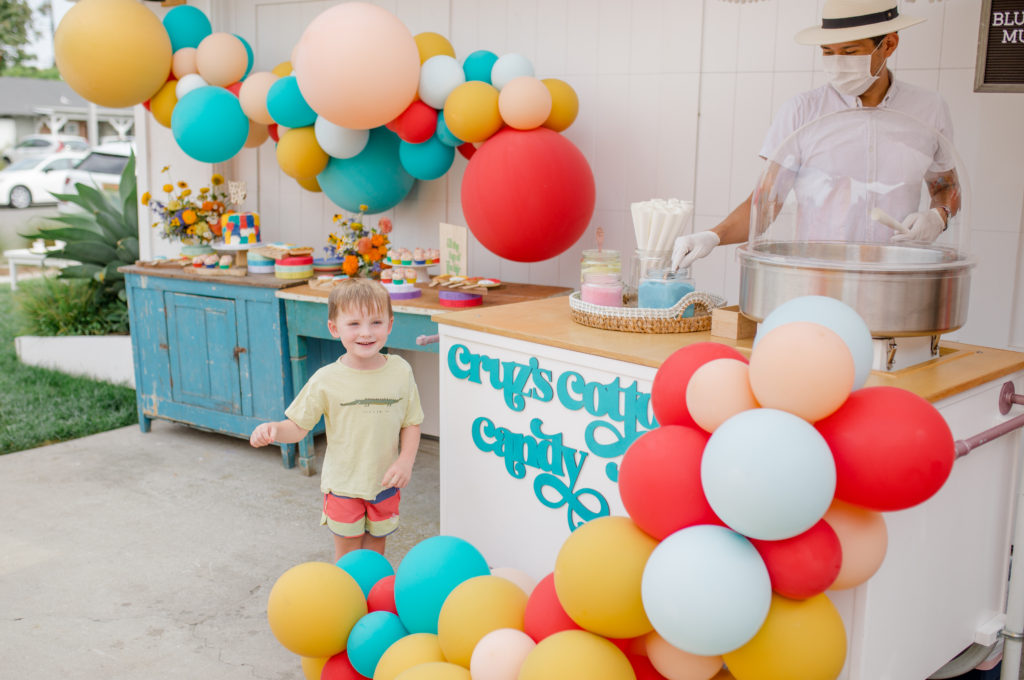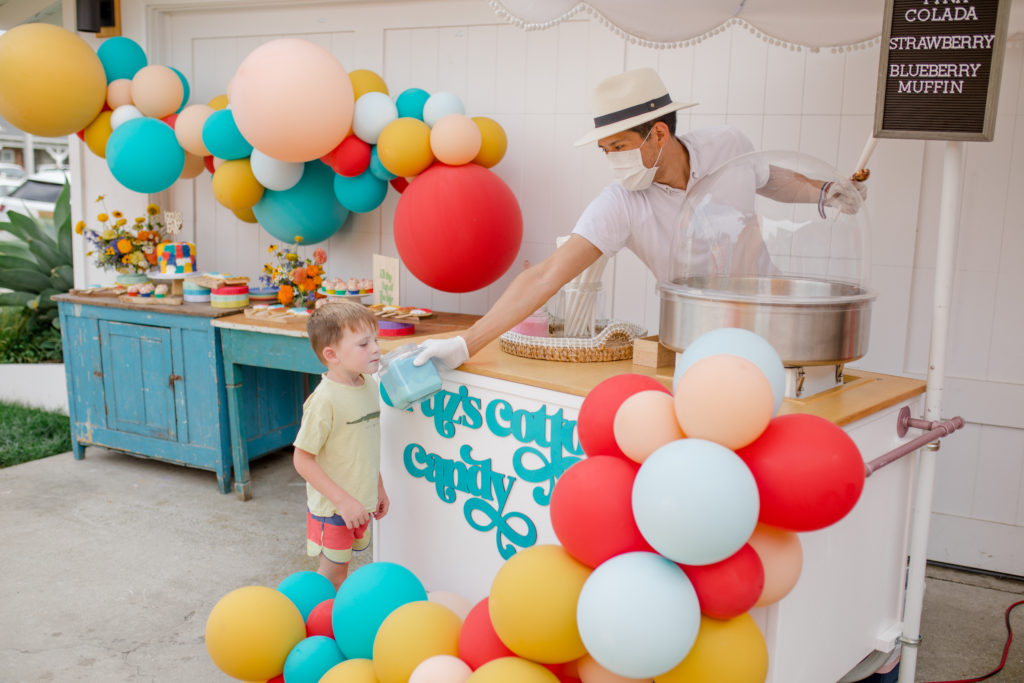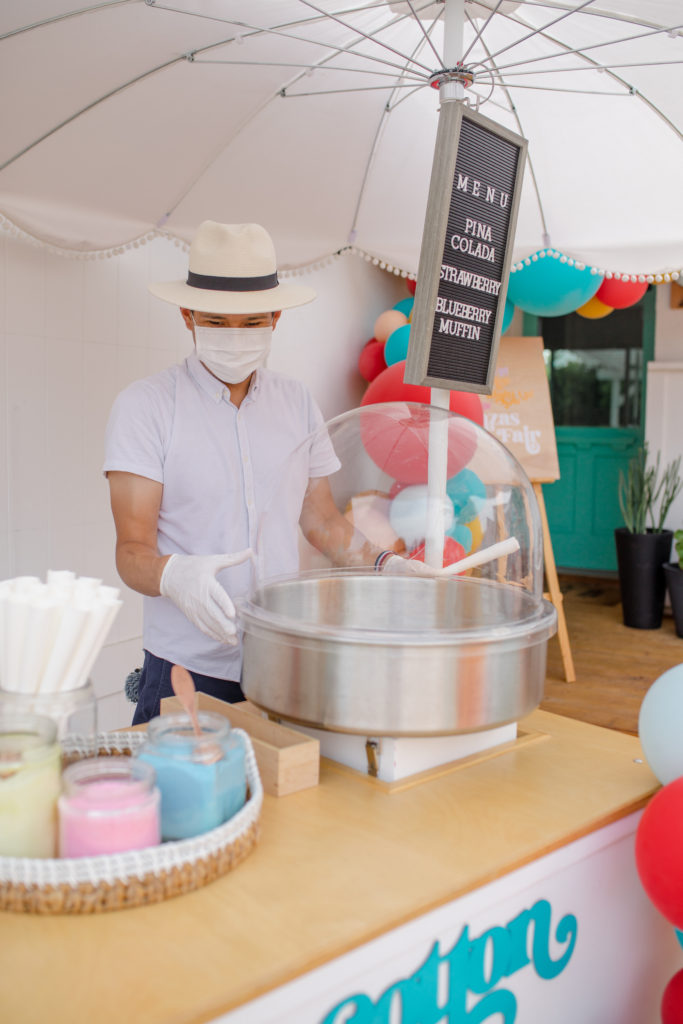 Thumbs up for cotton candy!!!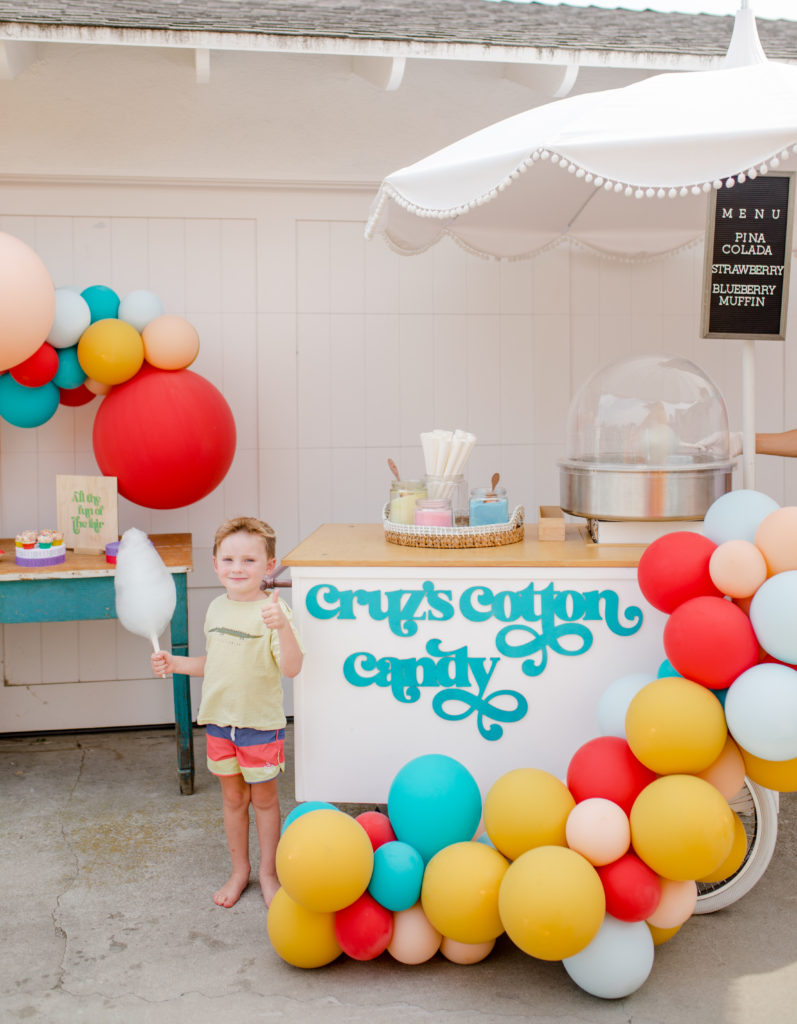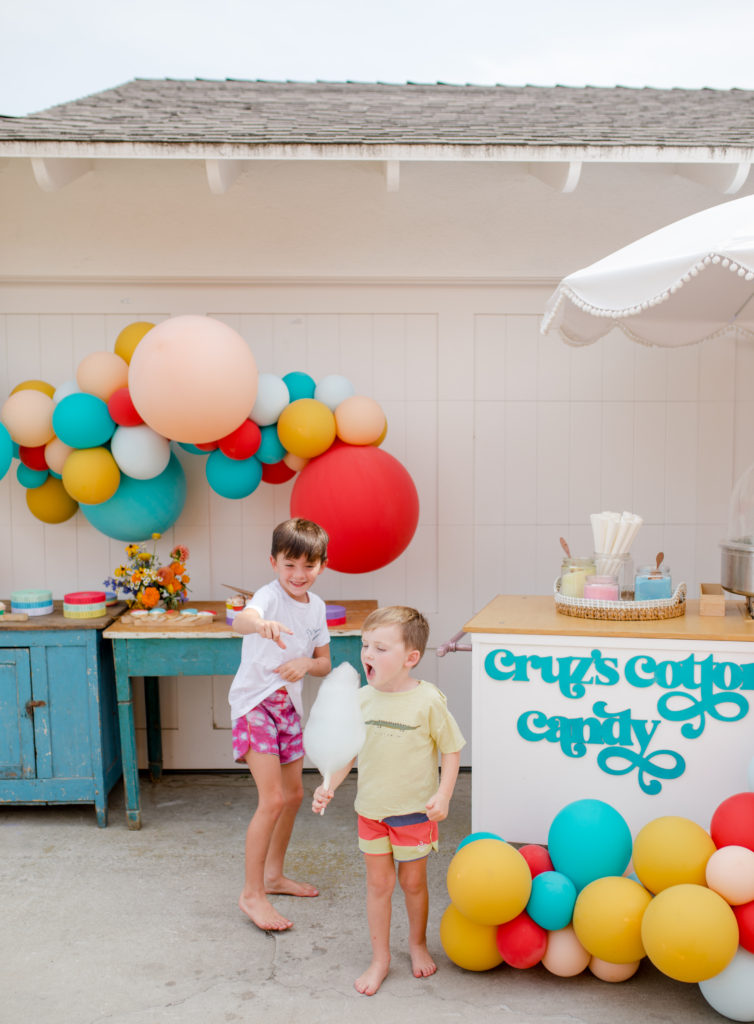 Cheers!!!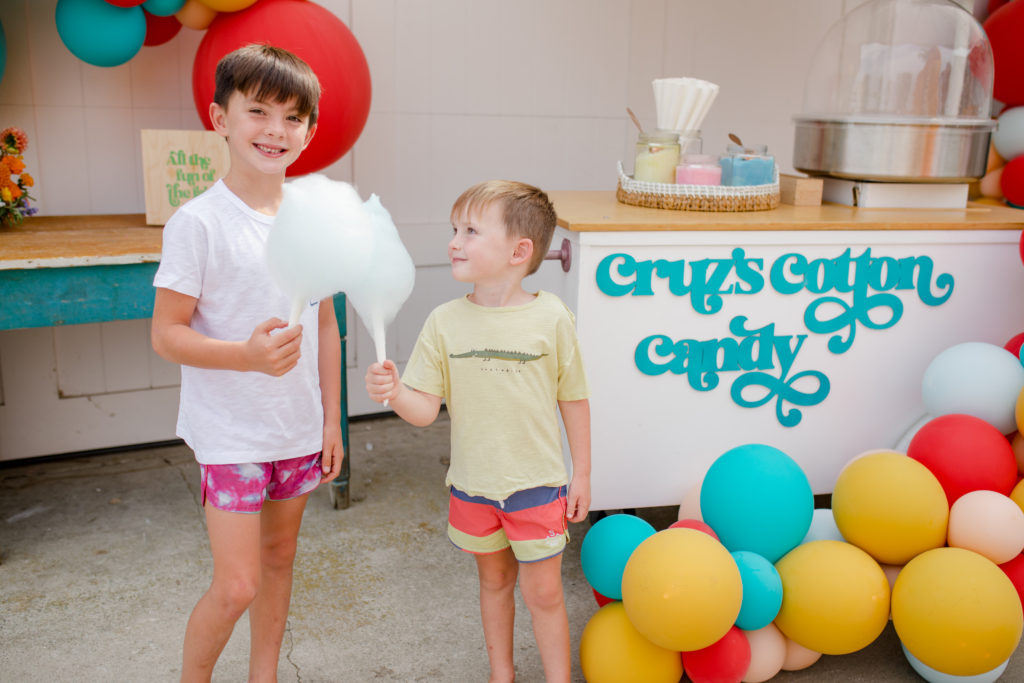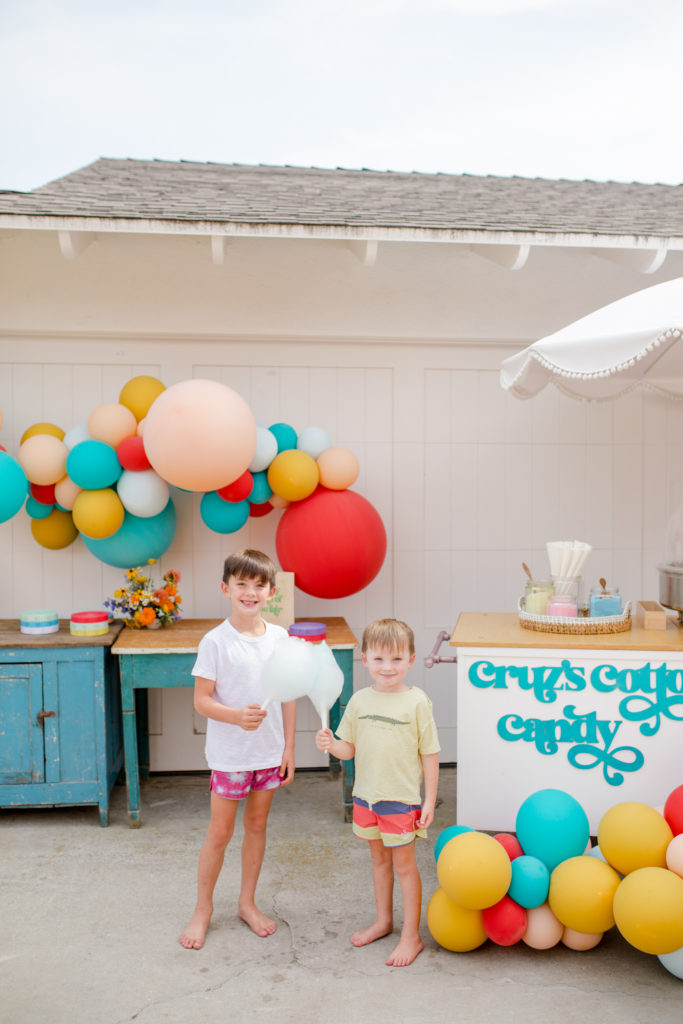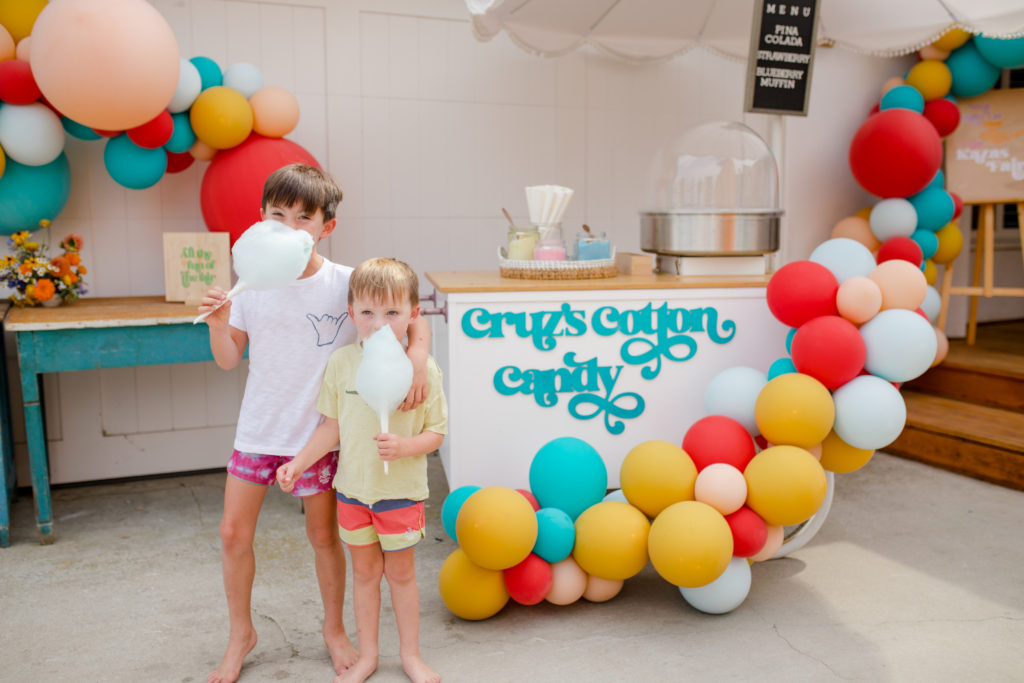 We aren't stopping at food there!!! Desserts were also included! I always have to reach out to my girls at Sweet & Saucy Shop and Frost Your Cookie. They both do the most incredible job. We did cupcakes and the cutest shag cake from Sweet & Saucy Shop and the most amazing cookies from Frost Your Cookie. Think corn dogs, snow cones, and cotton candy – but in cookie form!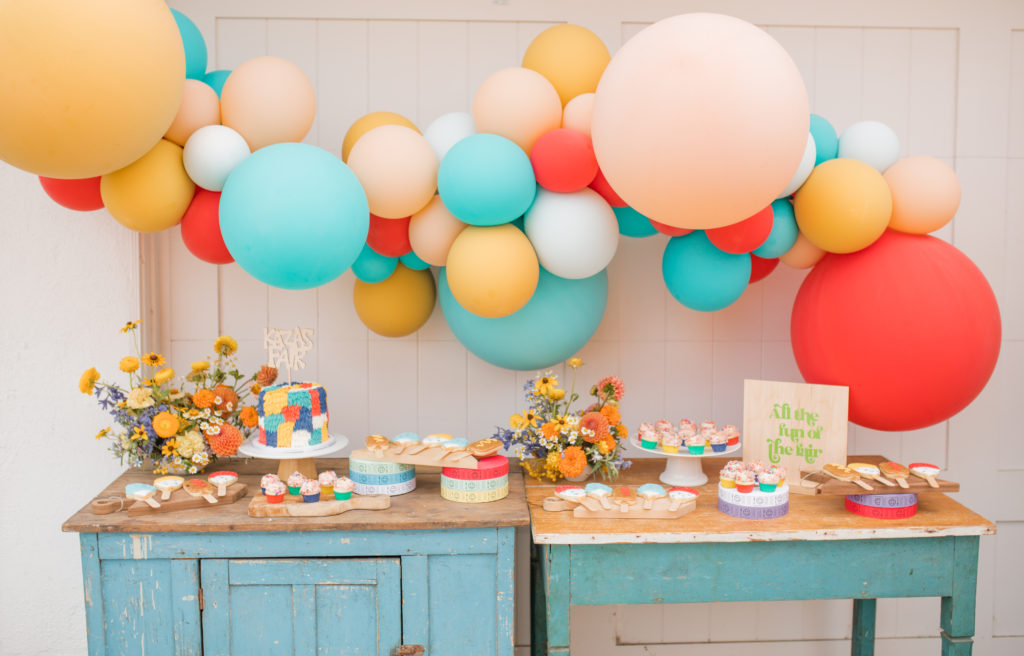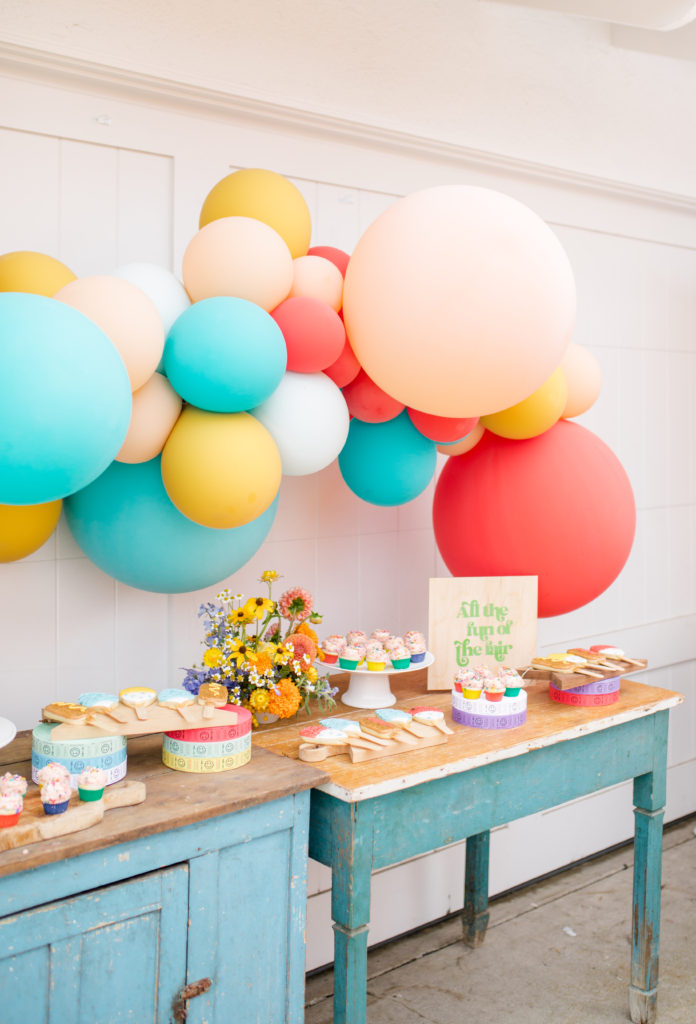 Loving this shot right here! The cutest flowers, the cutest cake (with the cutest cake topper by David & Leanna) and the cutest cookies!! So much CUTENESS!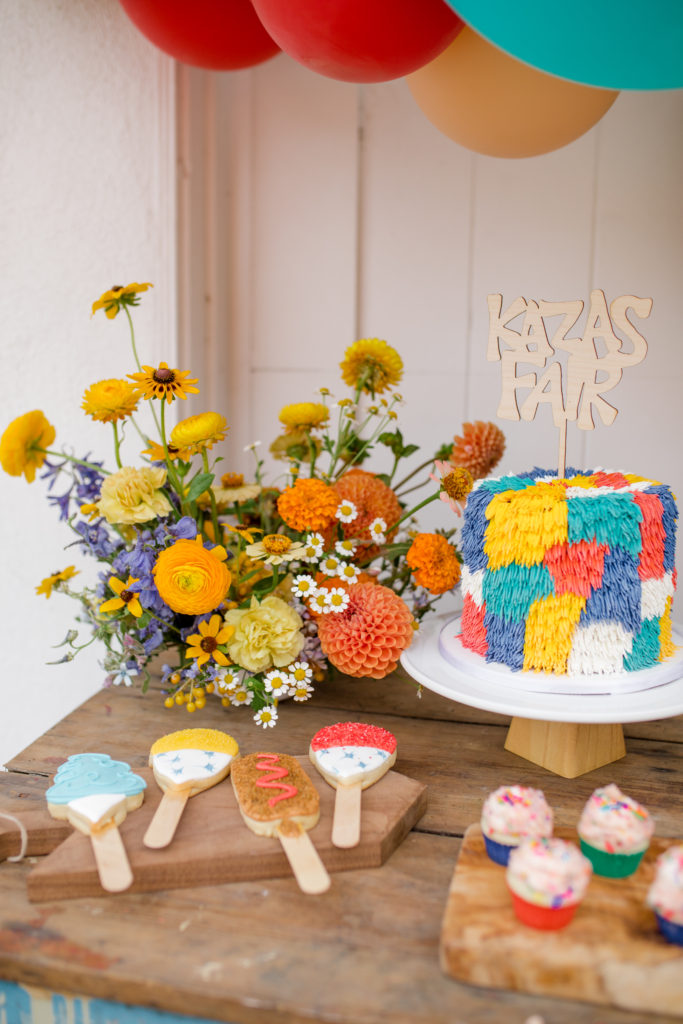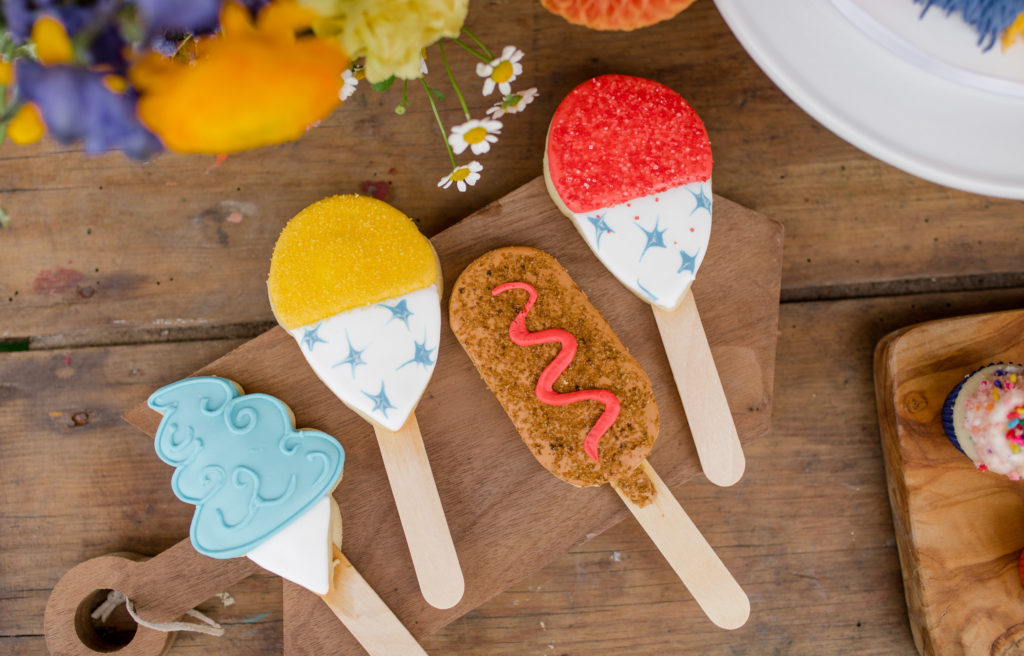 I used a few vintage pieces from Sweet Salvage Rentals to place everything on – the pieces were both rustic wood with bright blue, which I loved! And then I used my own cake stands and platters to style the desserts. One of my favorite details was using these tickets to style as well! Added some color and a definite Fair vibe.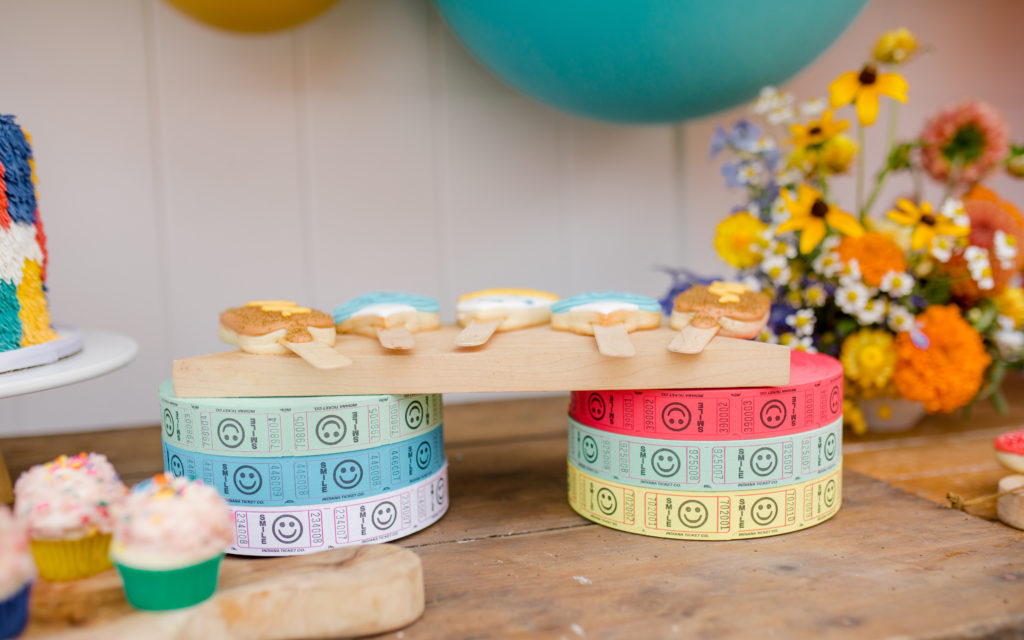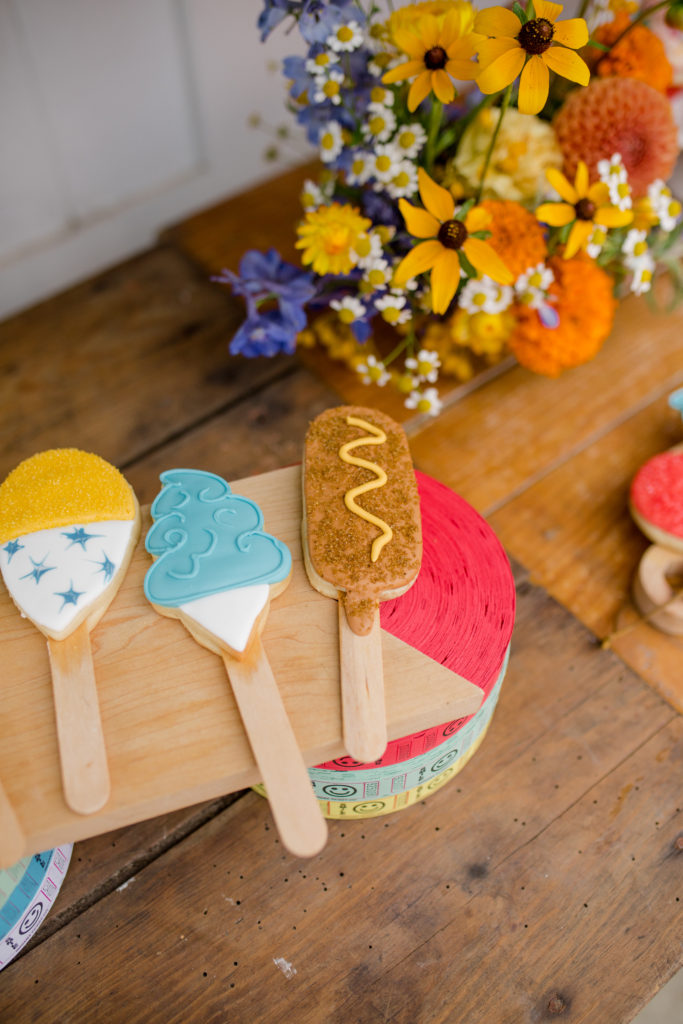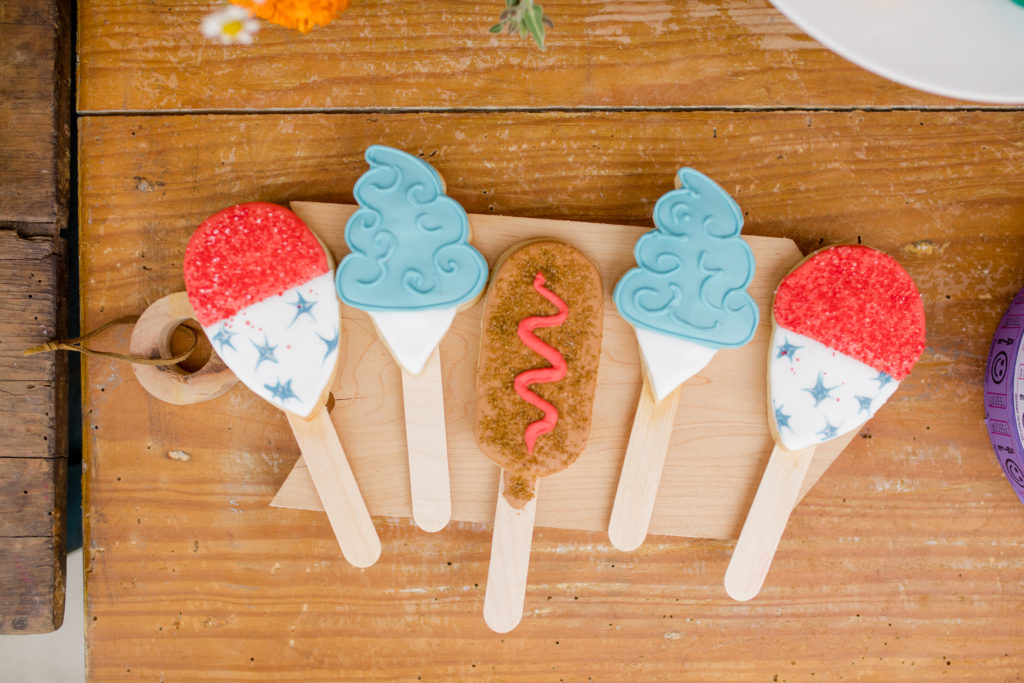 All the fun of the Fair!! Another adorable sign by David & Leanna.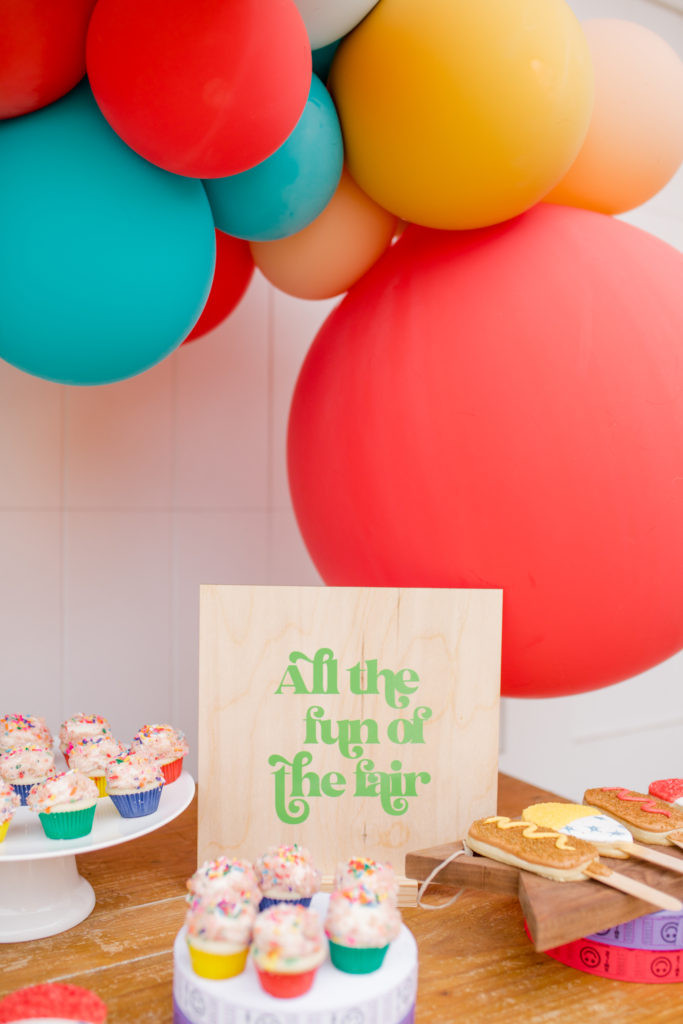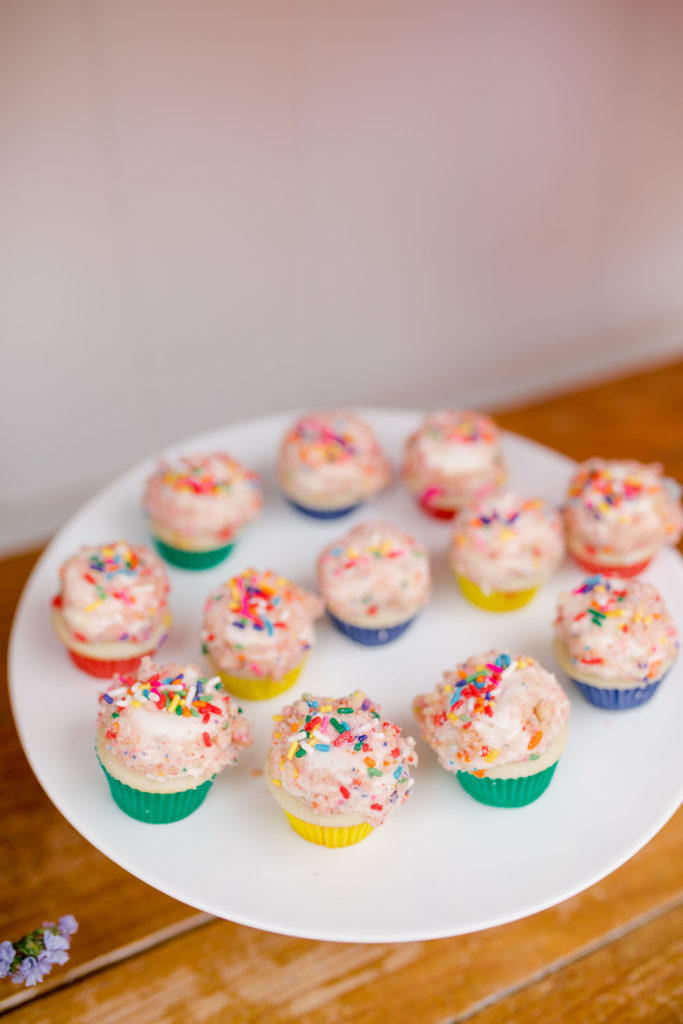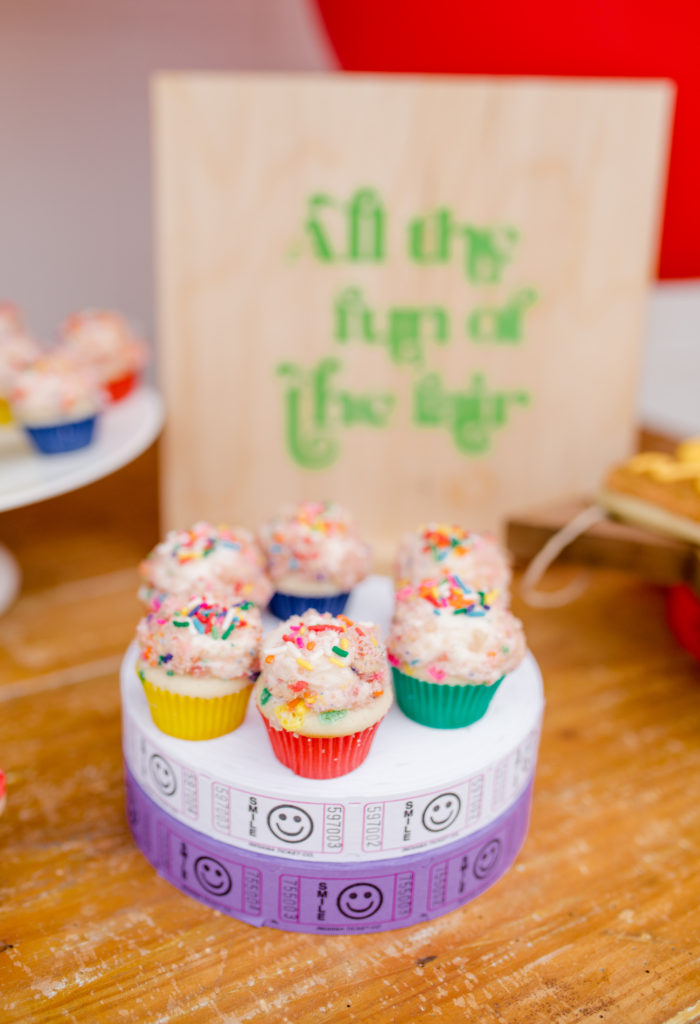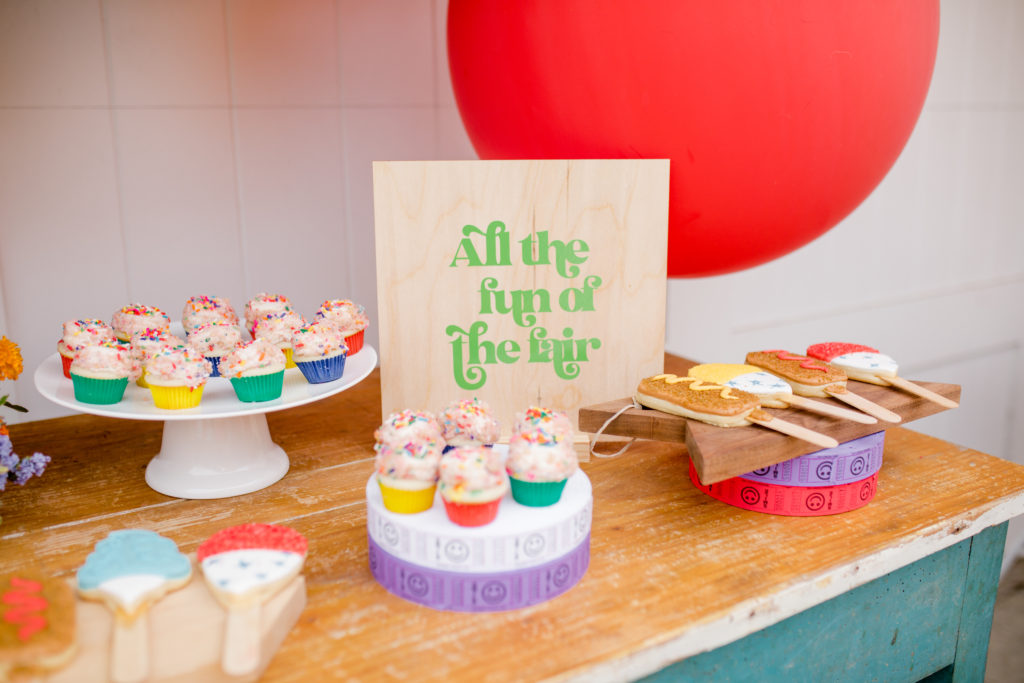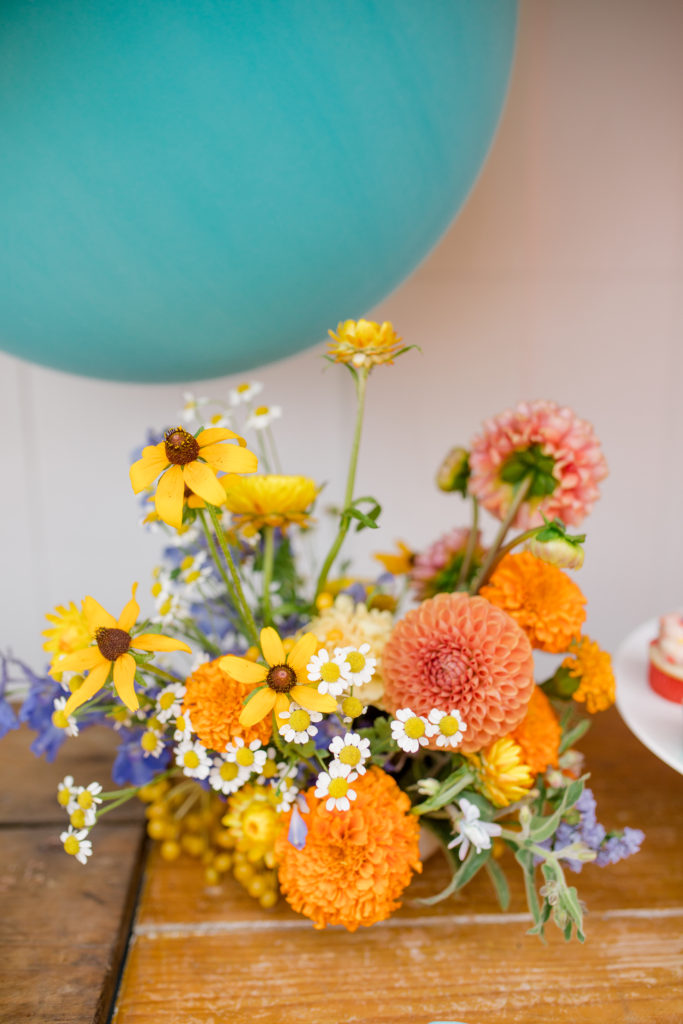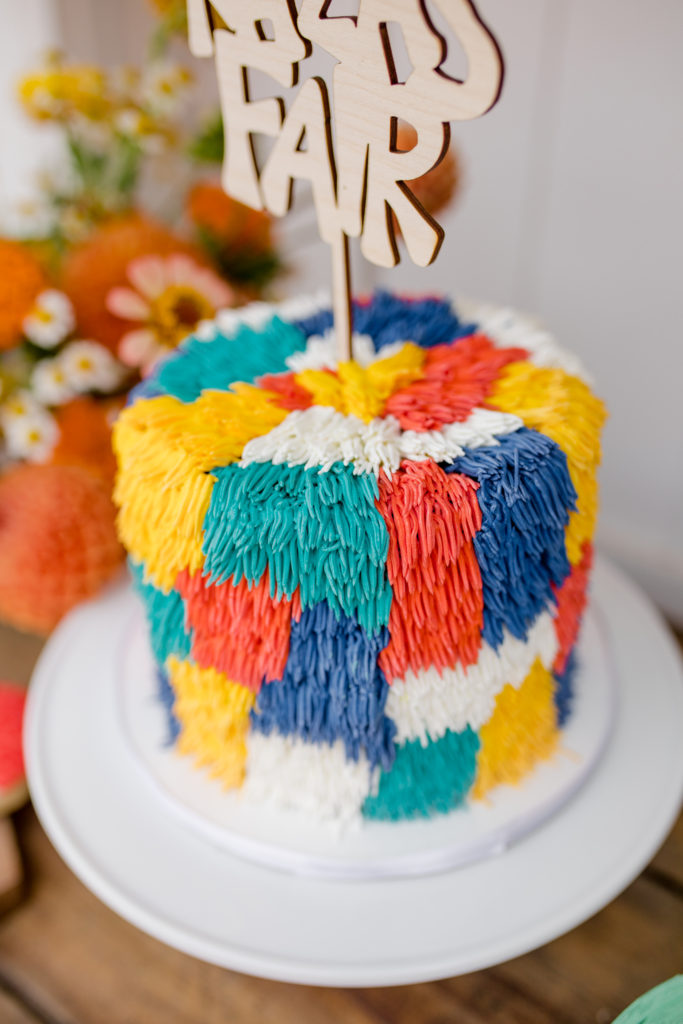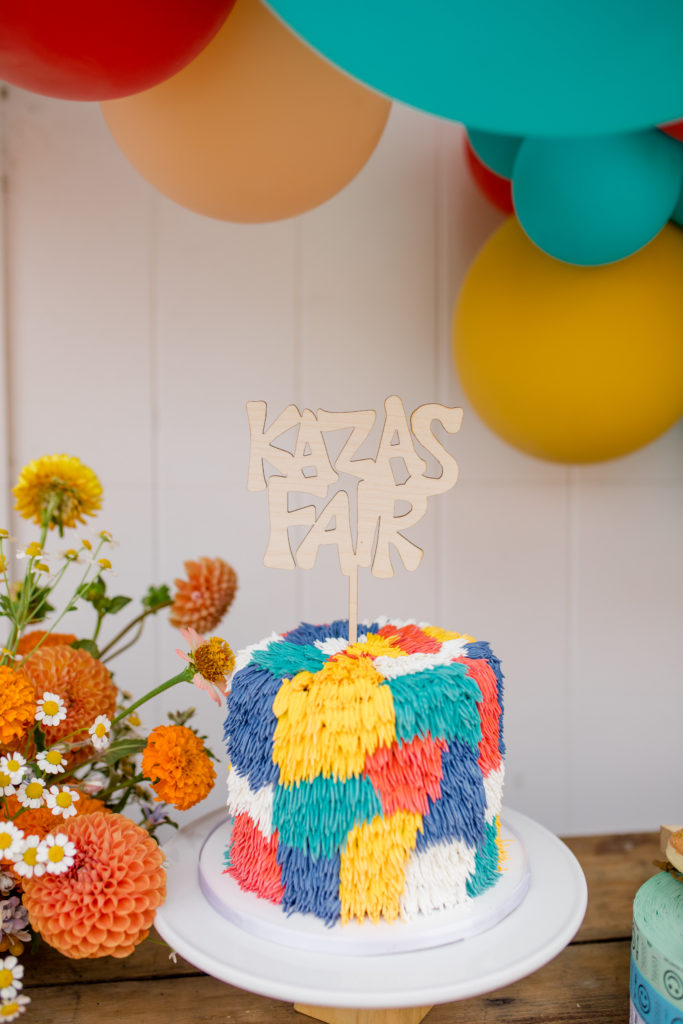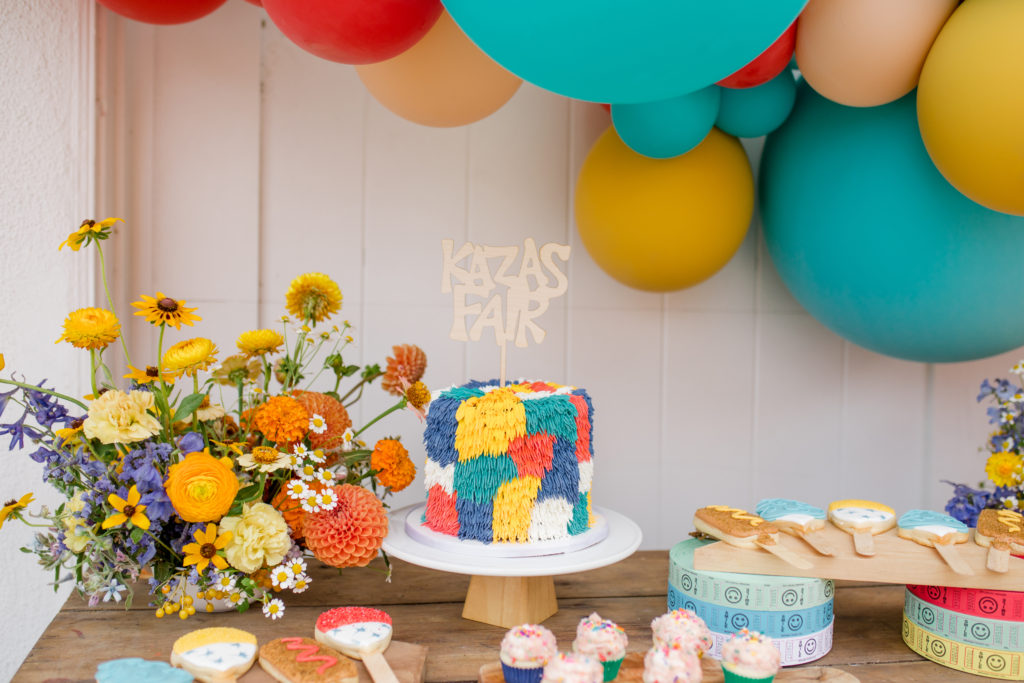 You may not be able to tell by this photo, but he was one HAPPY 4 year old!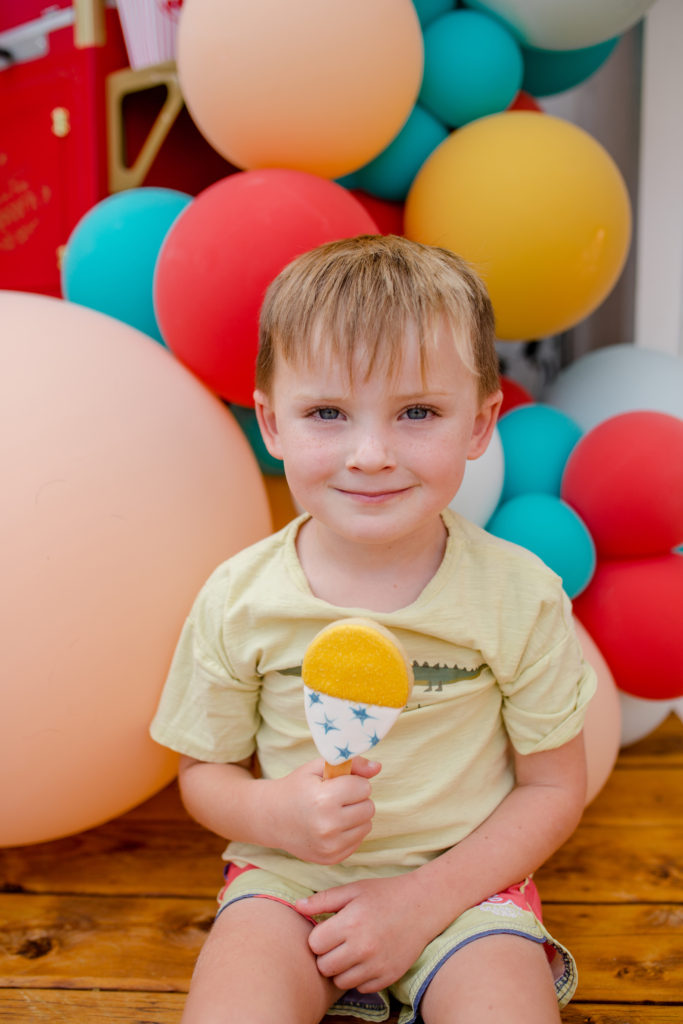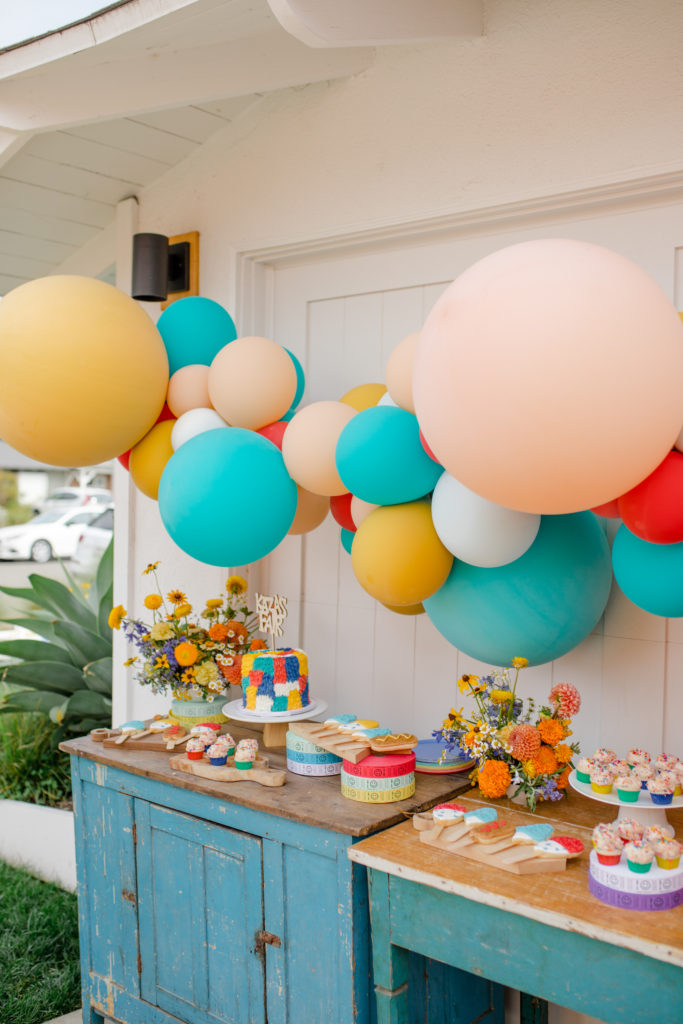 I love these boys!!! It may have been a million degrees outside that day, and I may have sweated my you know what off setting up, but it was all worth it for them!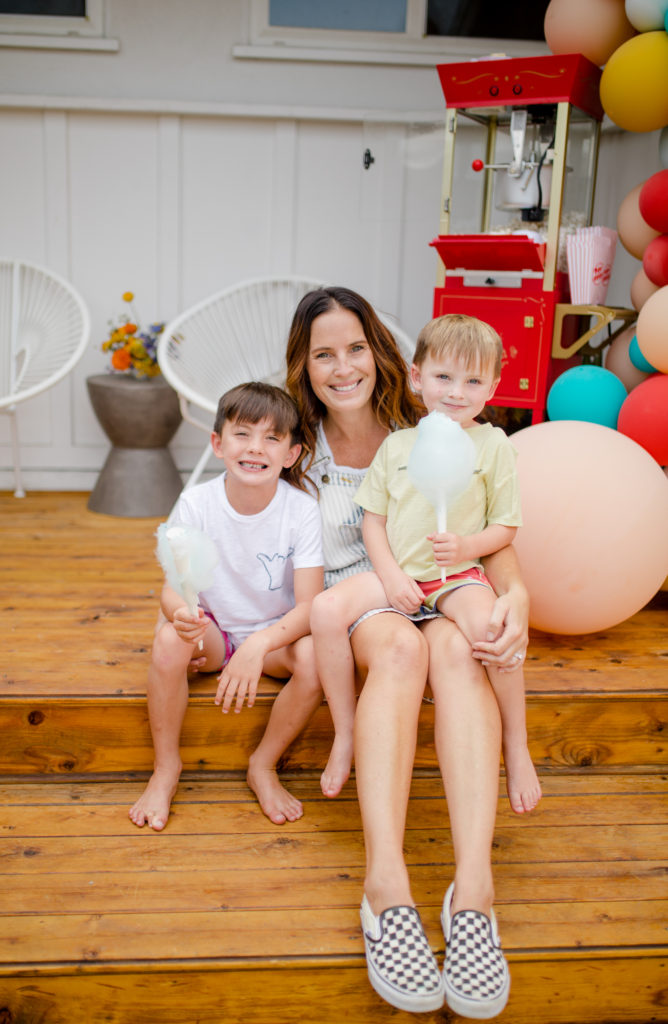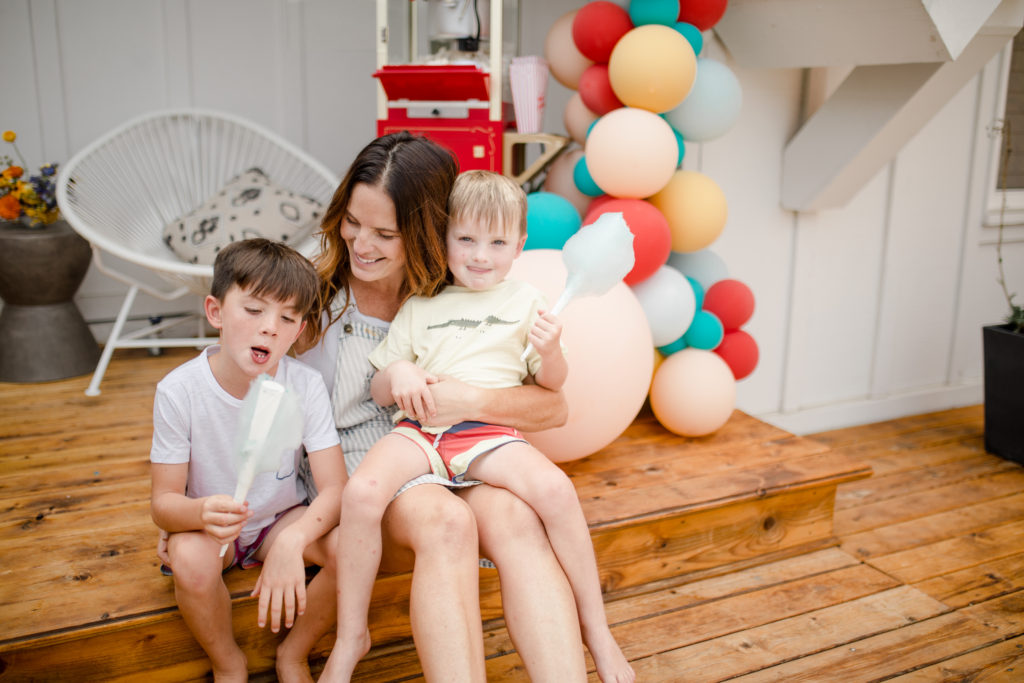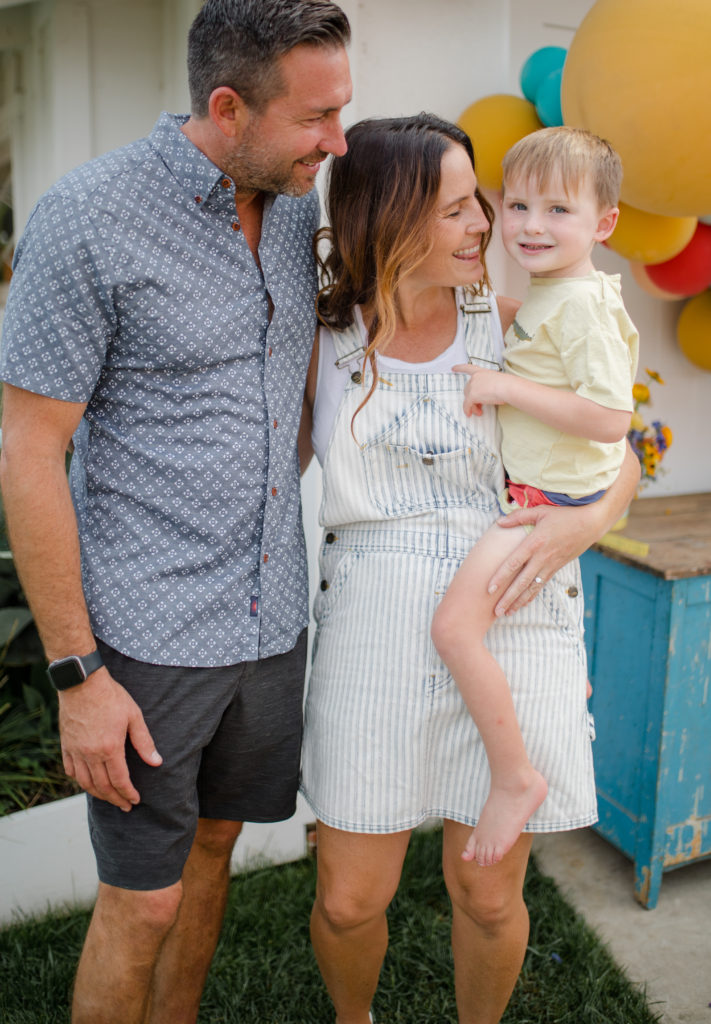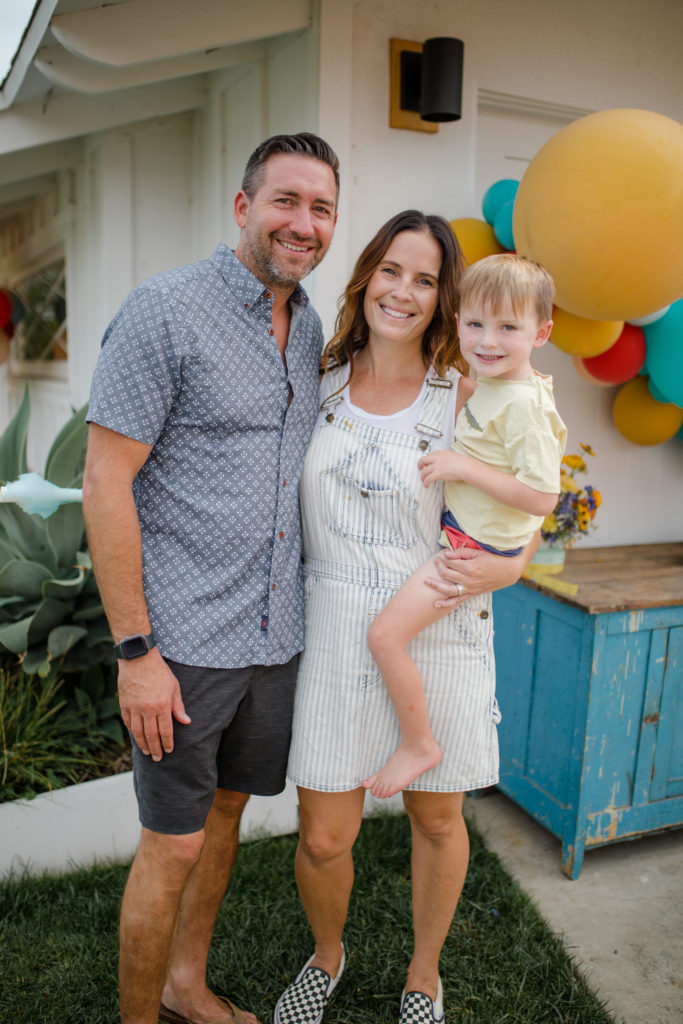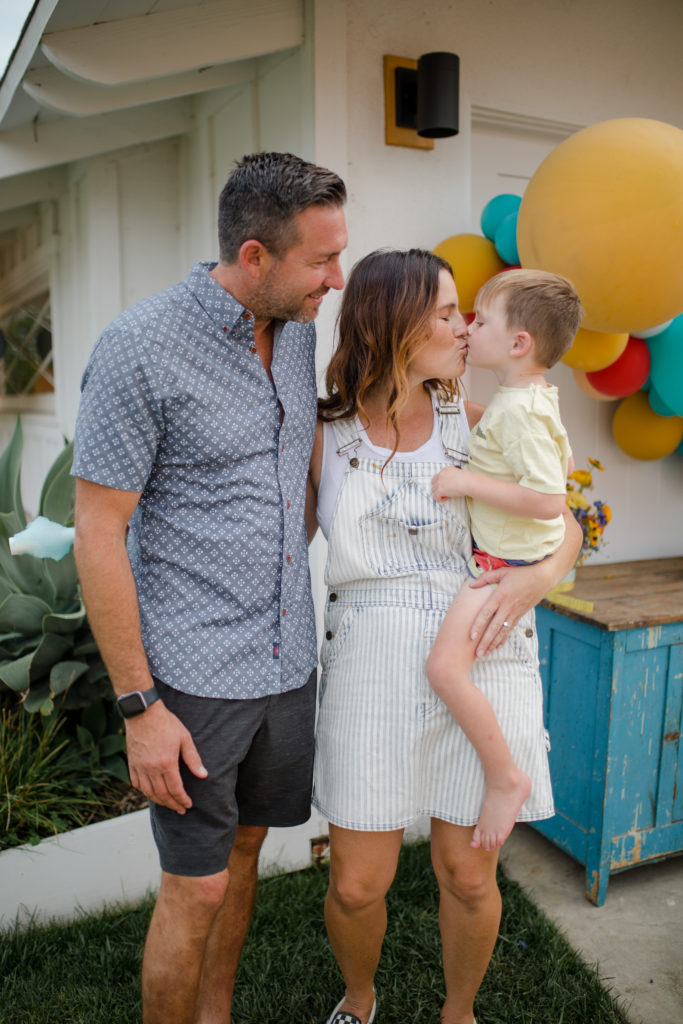 Now for the entertainment… We had to get a dunk tank! It was an absolute hit. For hot summer days, this one is a definite crowd pleaser for the kiddos.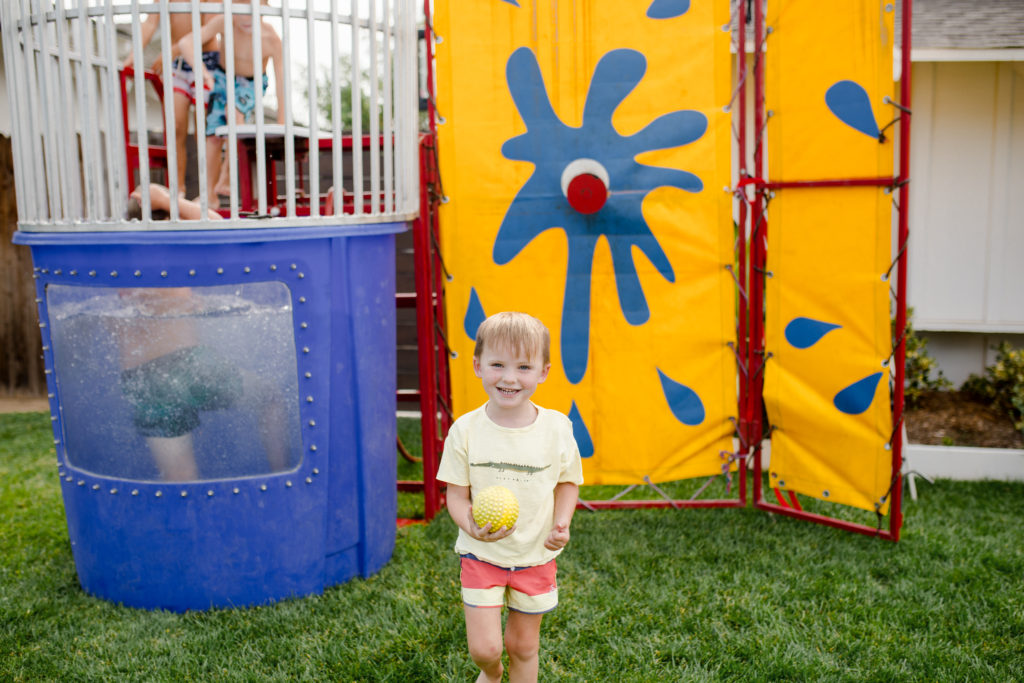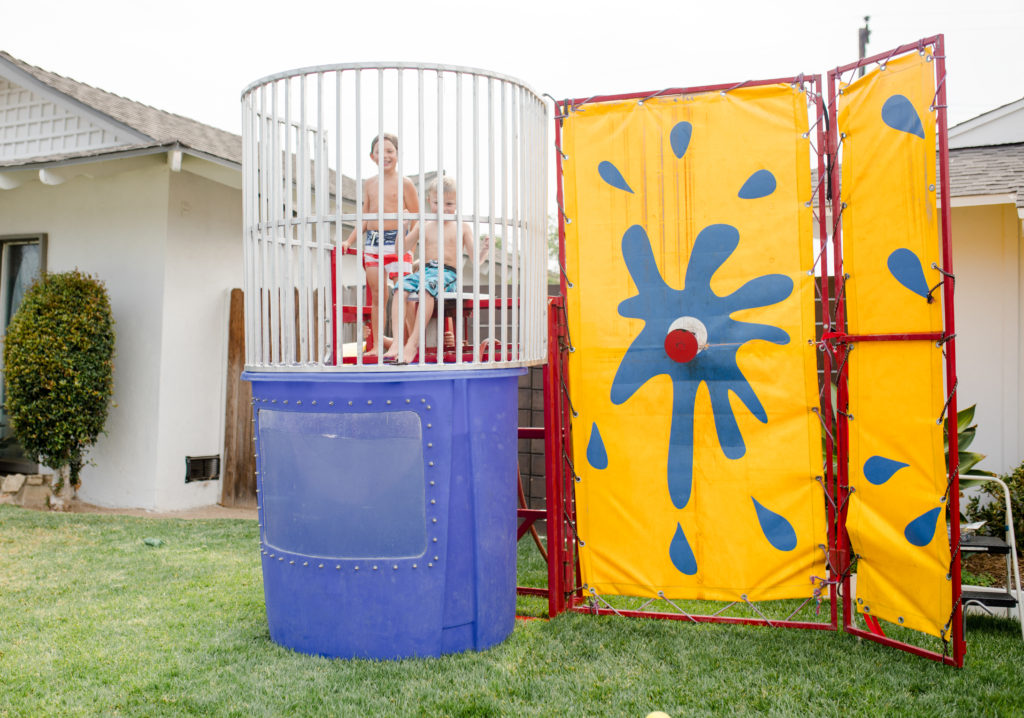 A few of our cute guests who came for the Fair fun!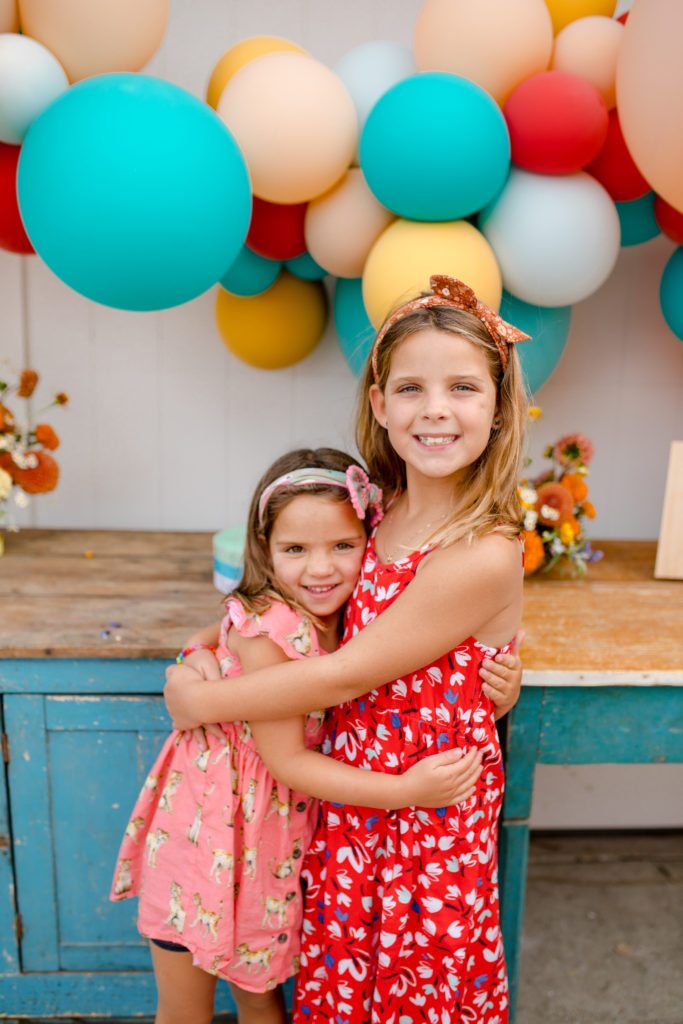 Everyone loved Jolly Sheep!!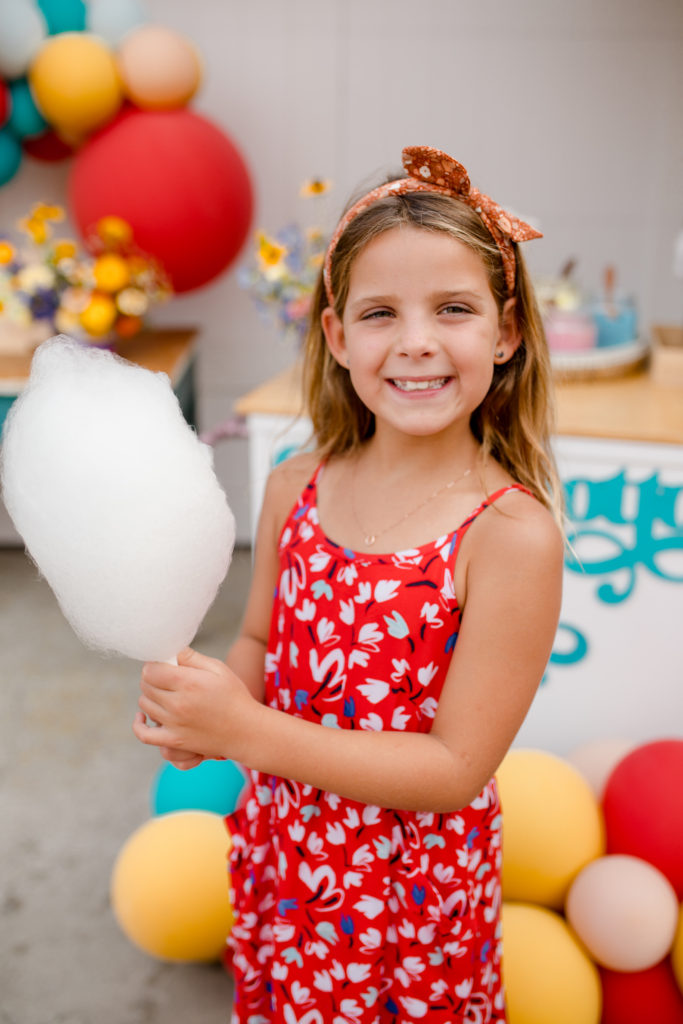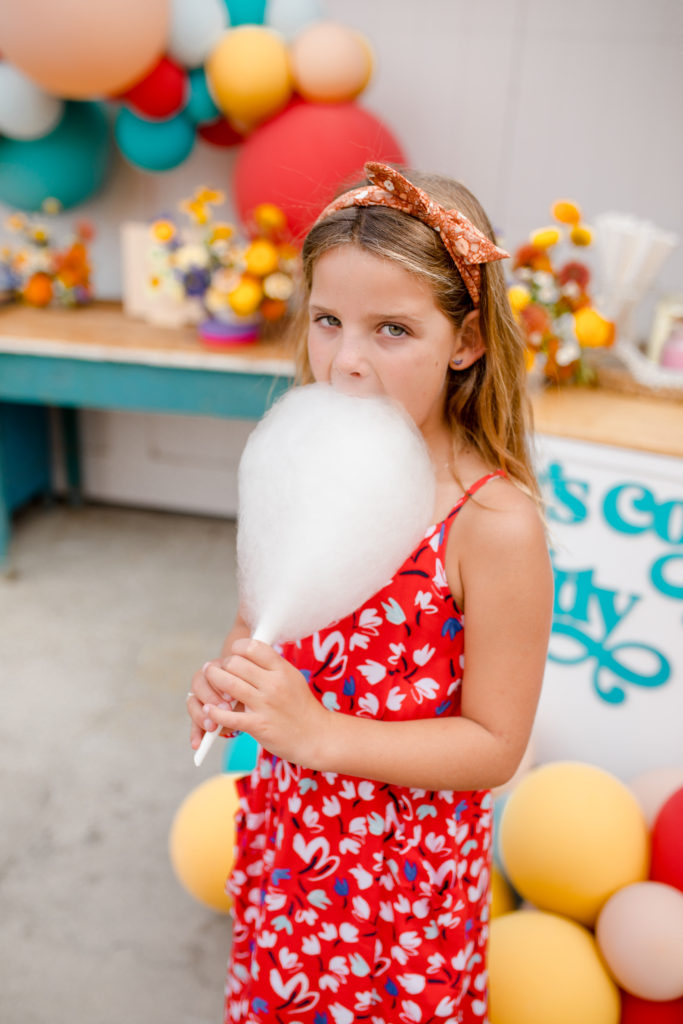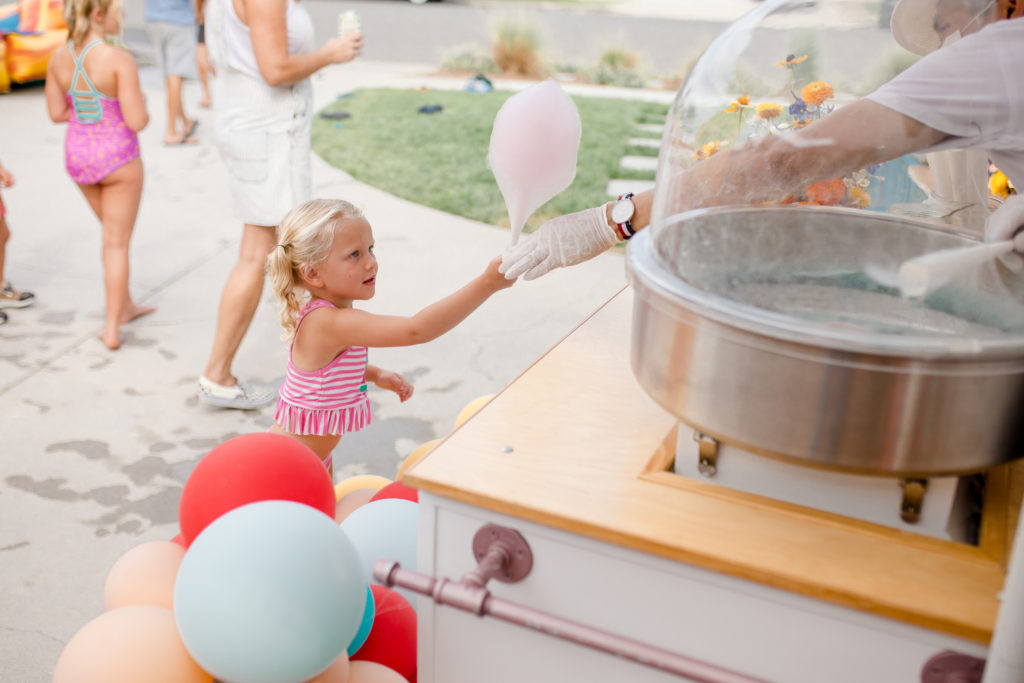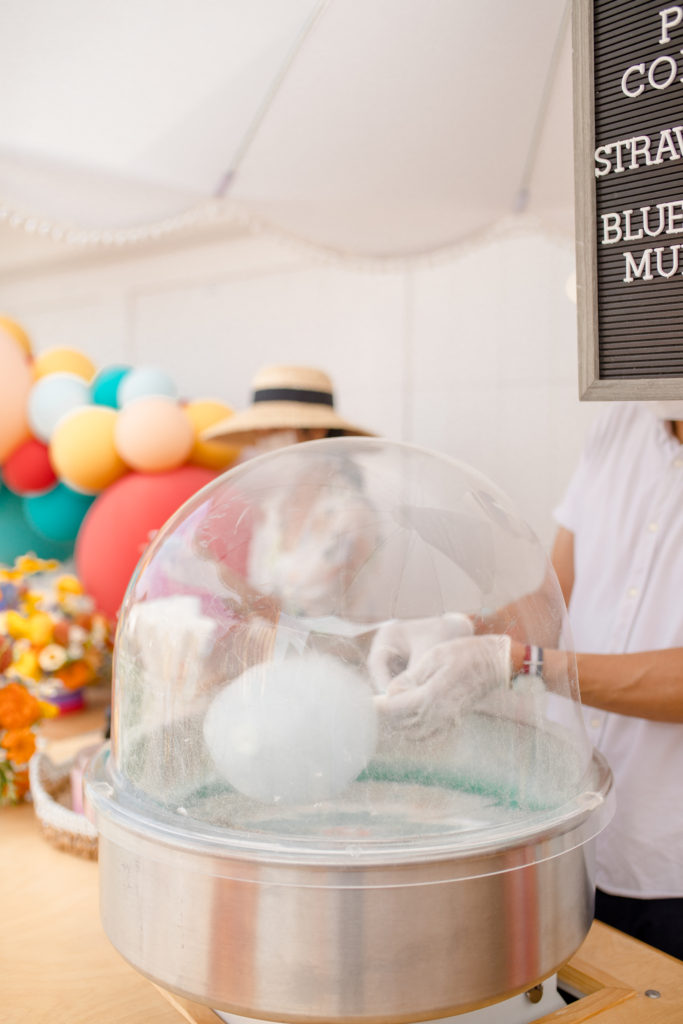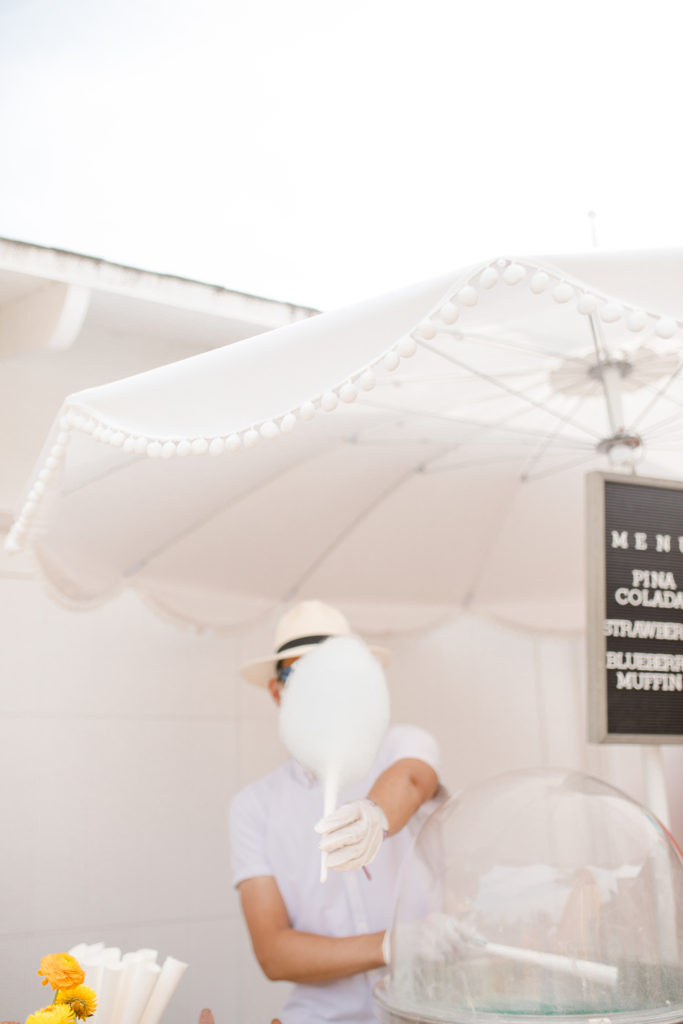 Cute little cotton candy eaters!!!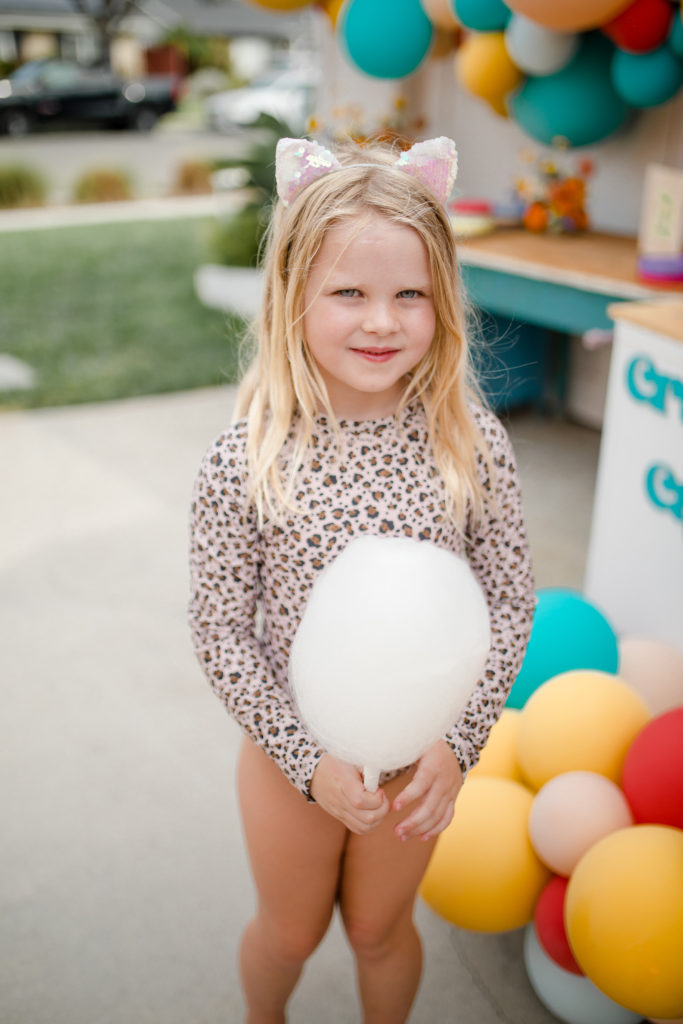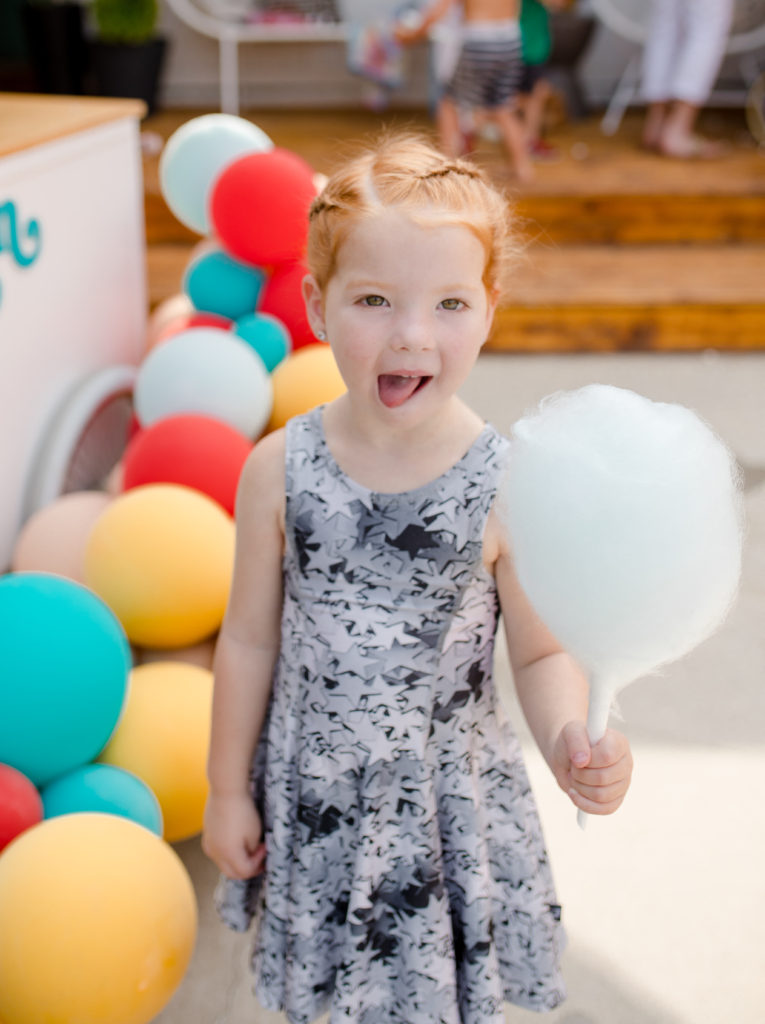 And popcorn too!!!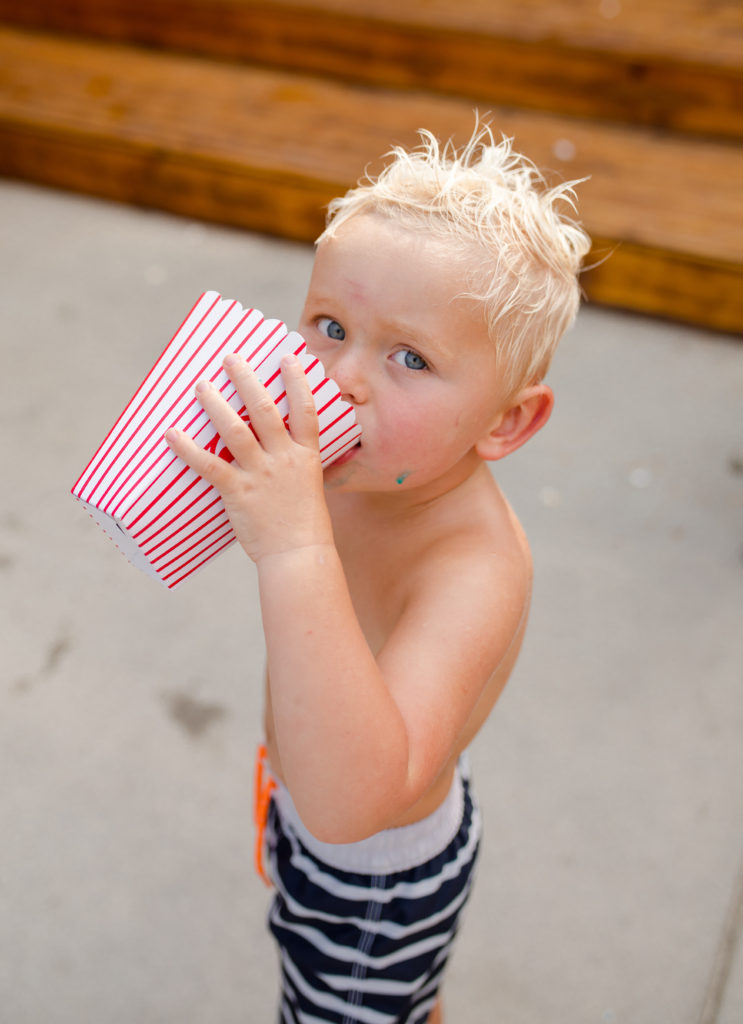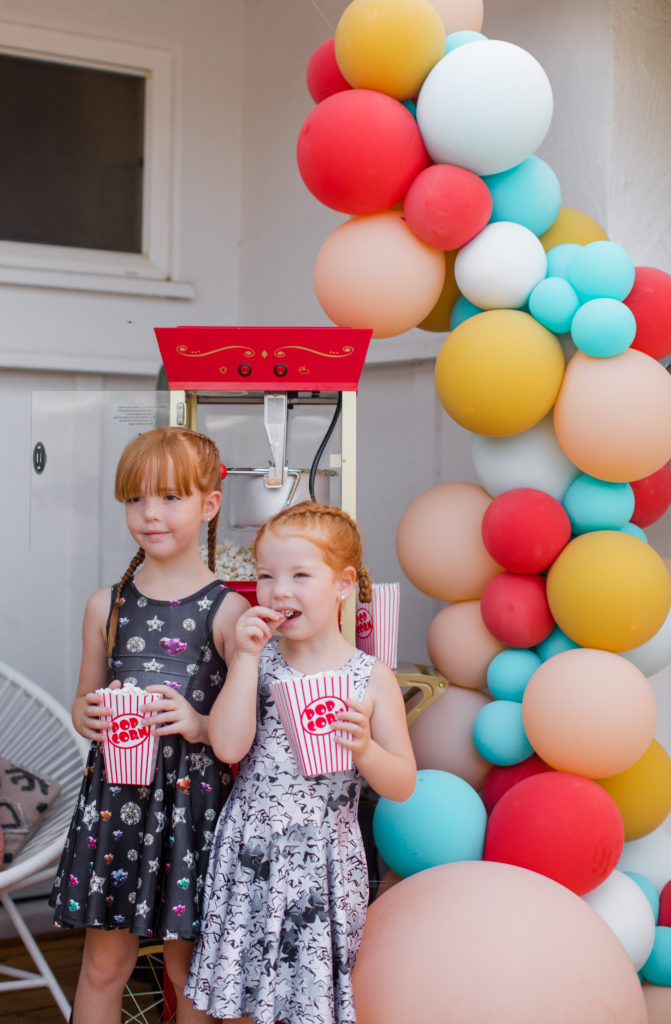 I also rented a few games for the kiddos to play. They weren't the cutest aesthetically, but the kids had fun with them!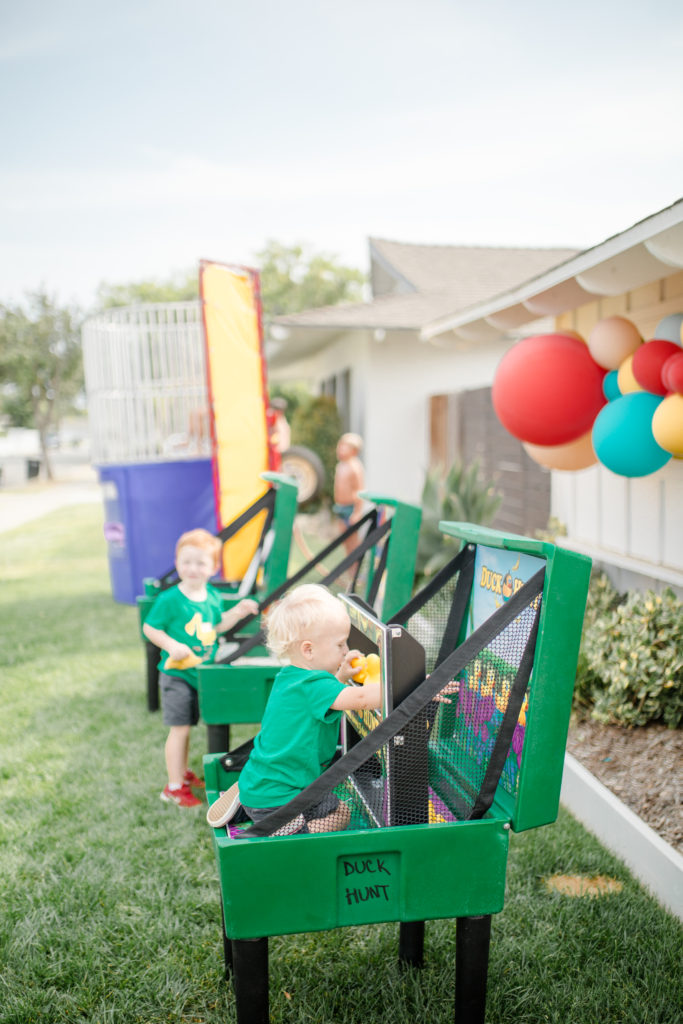 And we had the biggest water slide I've ever seen, haha! When they delivered it I was kind of taken aback at how big it was, but boy did the kids have fun on that guy! I think every kid slept well that night for their parents!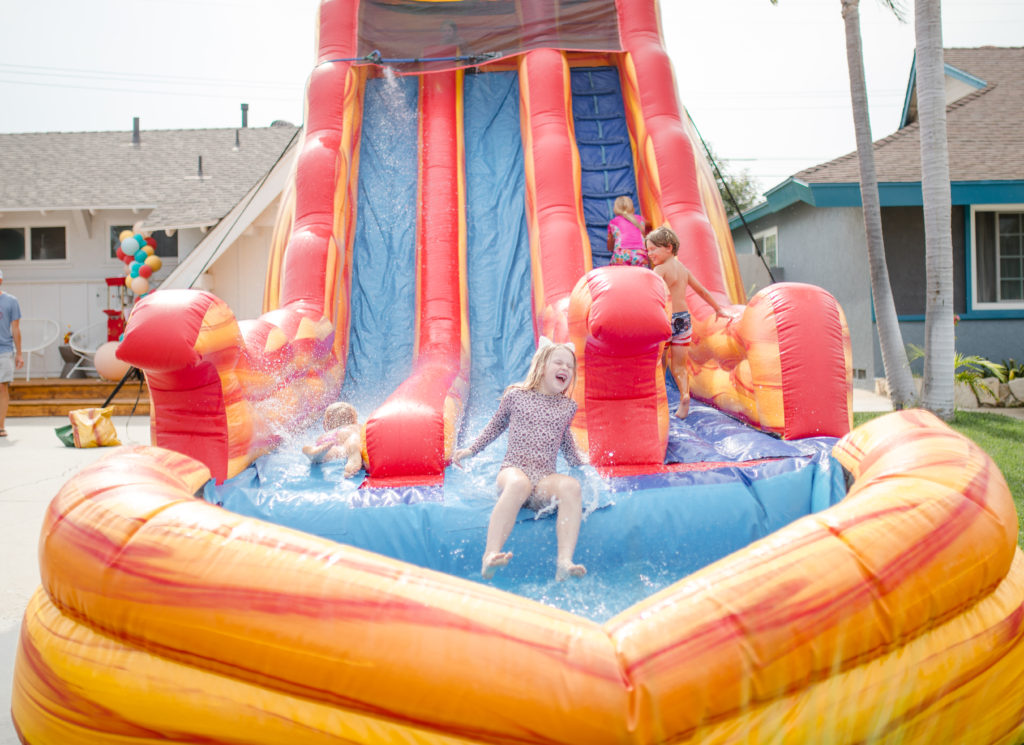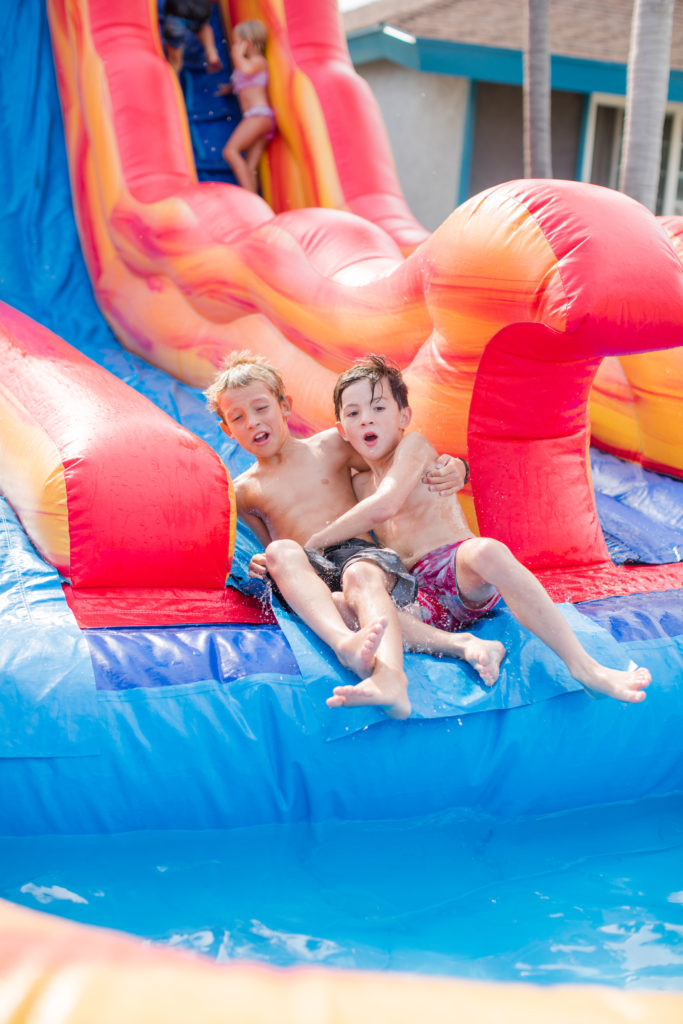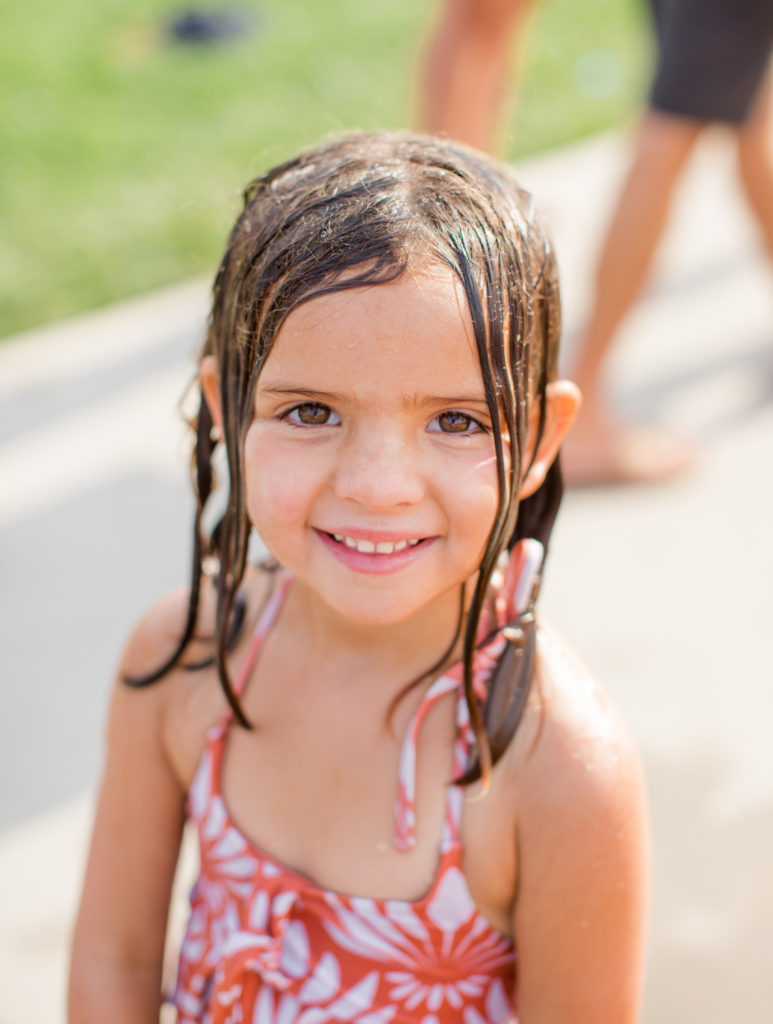 More food!!! TK Burgers came and it was probably my favorite part of the party, haha! They are a local favorite and served delicious burgers, corn dogs, chicken sandwiches and fries. Best part was, I didn't have to cook anything!! And of course, it was the yummiest!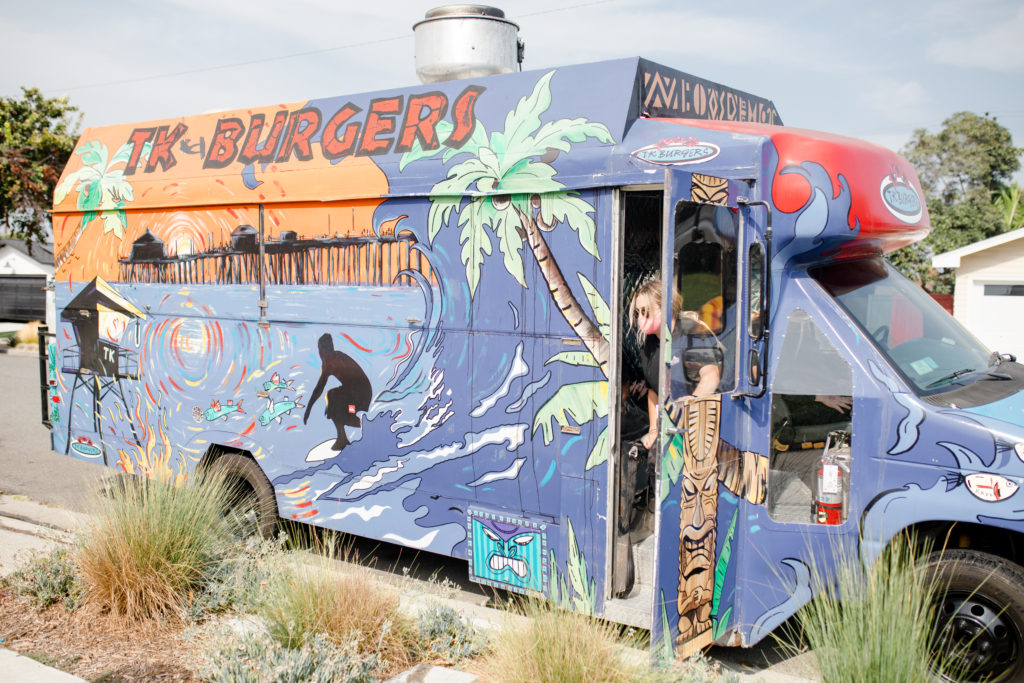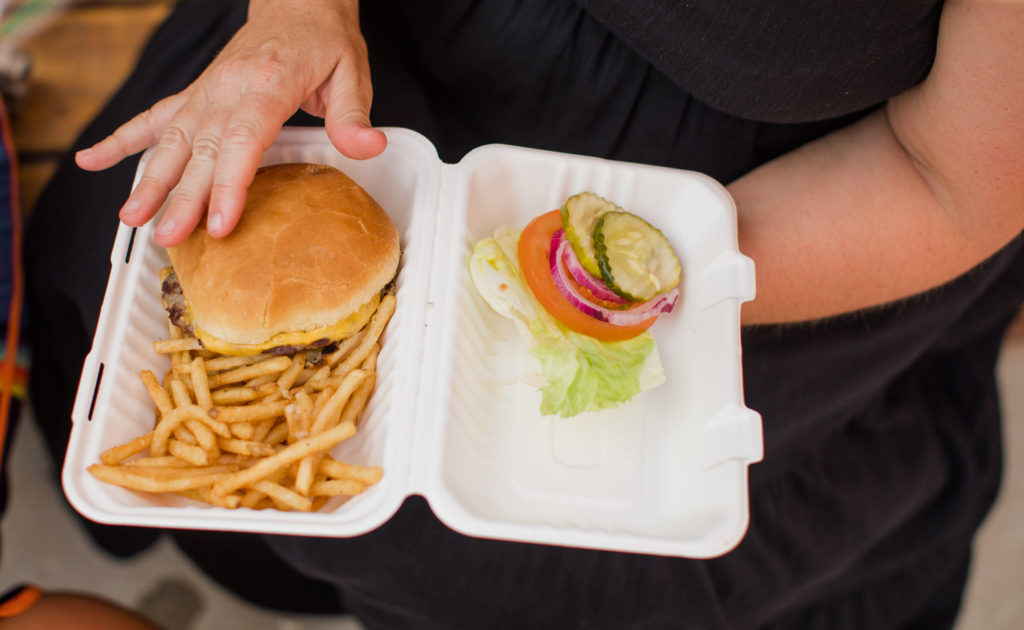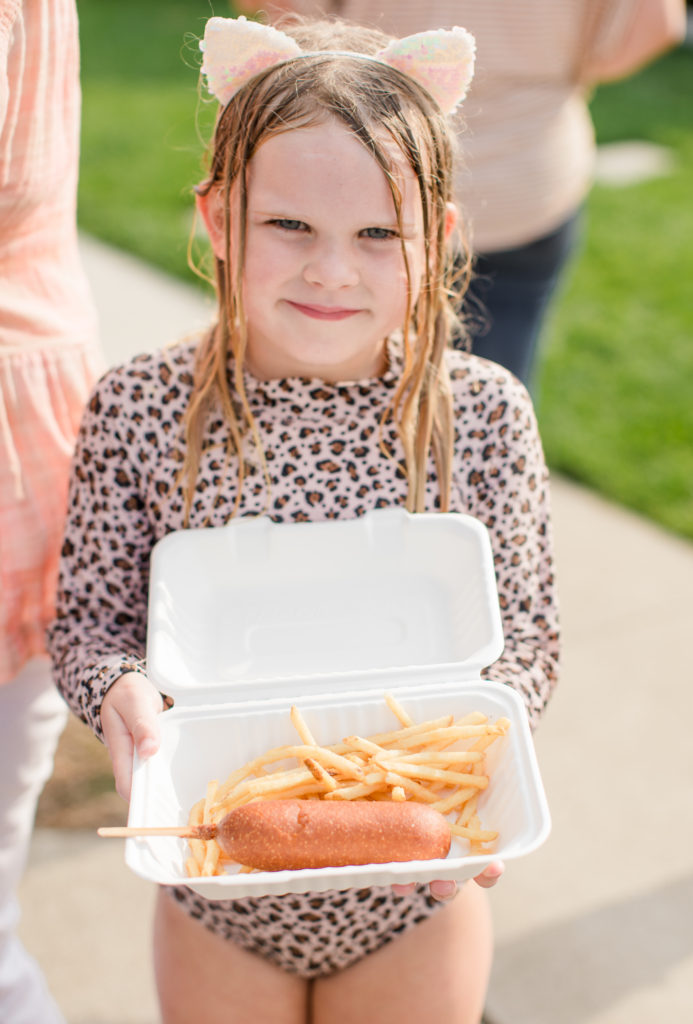 All in all, it was the perfect day for this guy right here. Cruzy, we love you!!!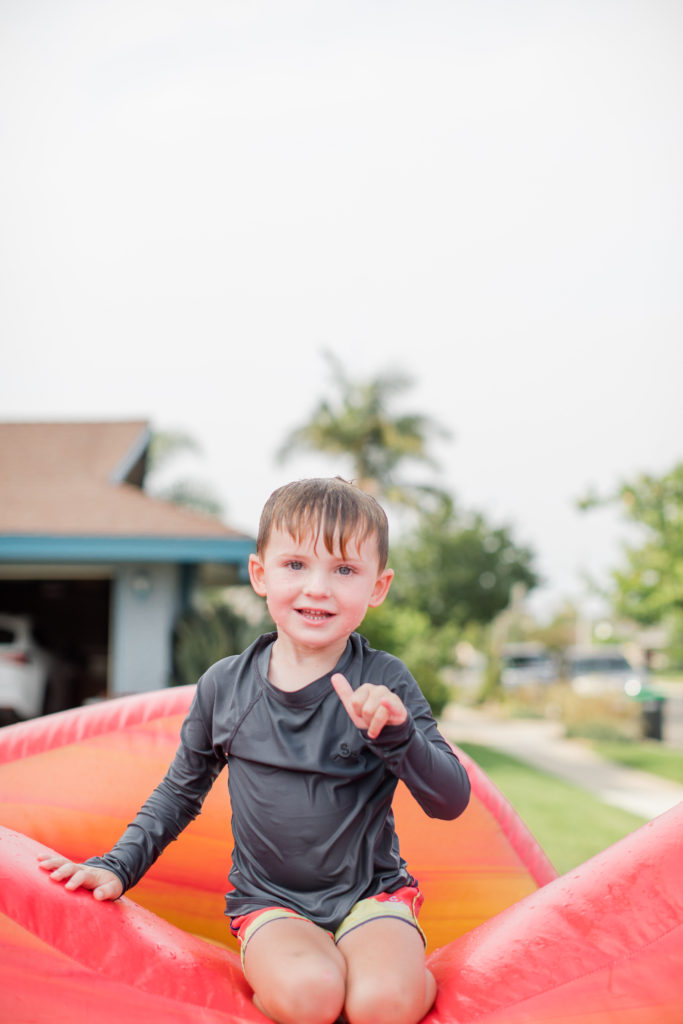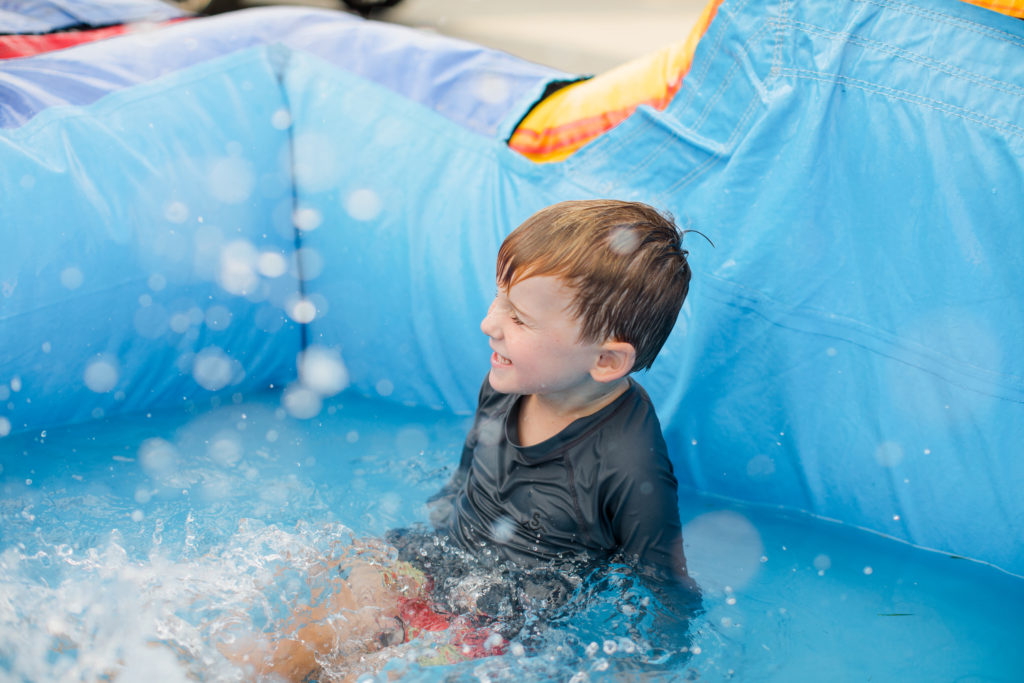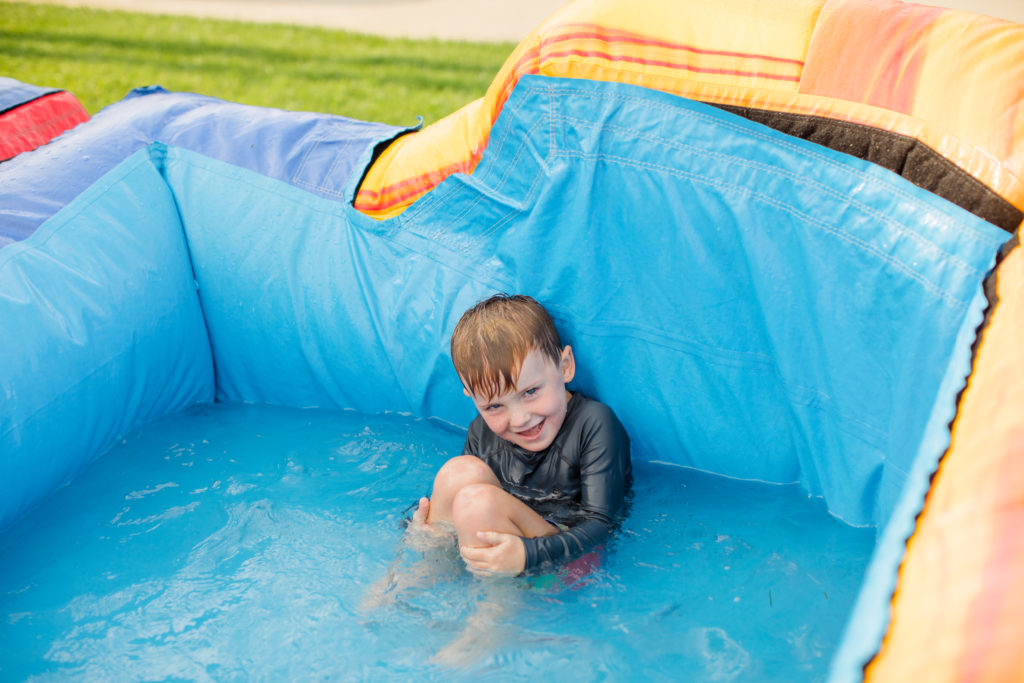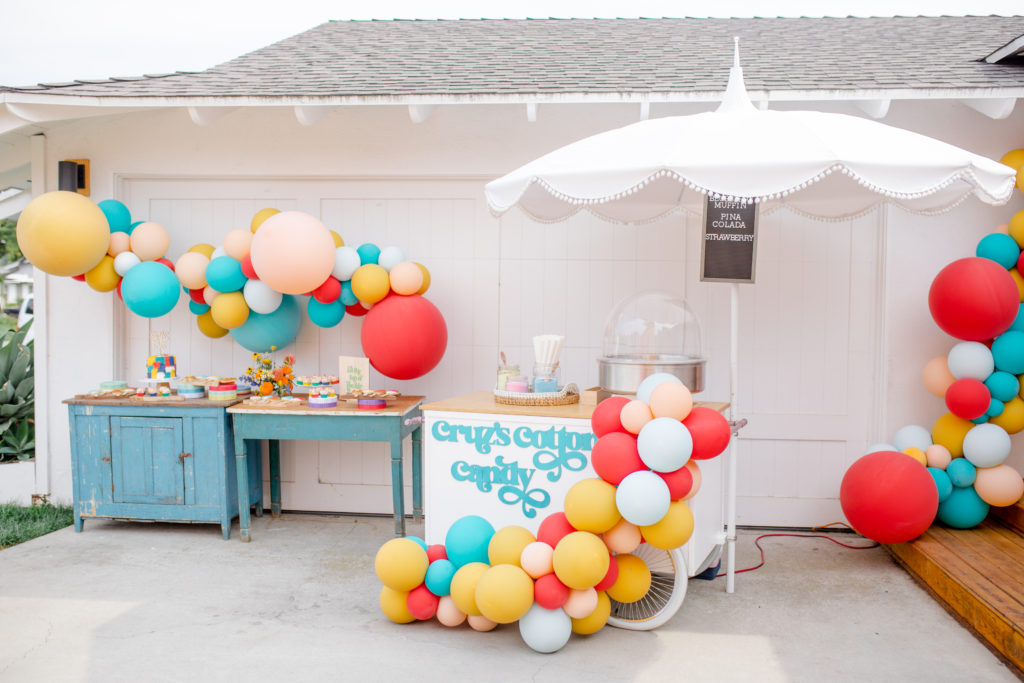 Shop Cruz's party below!!!

xx
Jacquelyn