Lets keep the gift ideas flowing shall we? If you missed our leather signs for your mama see it here.
We have the perfect Mother's day spotlight this week for you! Personalized jewelry is one of our favorite accessories. We love having our children's names and initials on our personal belongings like our jewelry to our cell phone cases. We are really proud mamas, and love to show it off! It brings a smile to my face that I can simply just look down at my wrist and think of my two little loves. We are always on the look out for that next perfect jewelry item to add to our collection.
 I have been looking for that perfect ring to go along with my bangles that I wear everyday. I wanted something a little bit different then having the kids names on it, mix it up a bit!
Que in The Bueno Shop.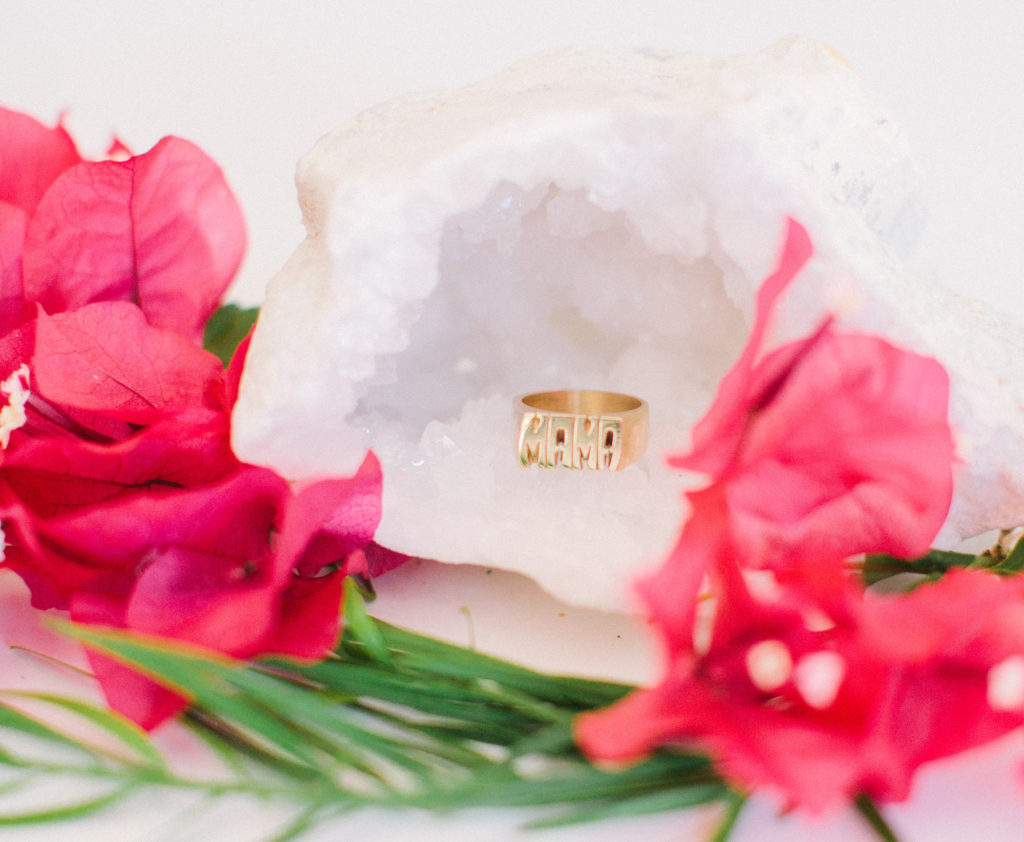 The Mama Ring.
When we 1st saw this Mama ring, it was a no brainer that this had to be in our collection. Its a perfect hand cut brass ring that will go with any outfit or occasion. From dress up to dress down. This is definitely a staple piece item that all three of us Beijos ladies are currently sporting.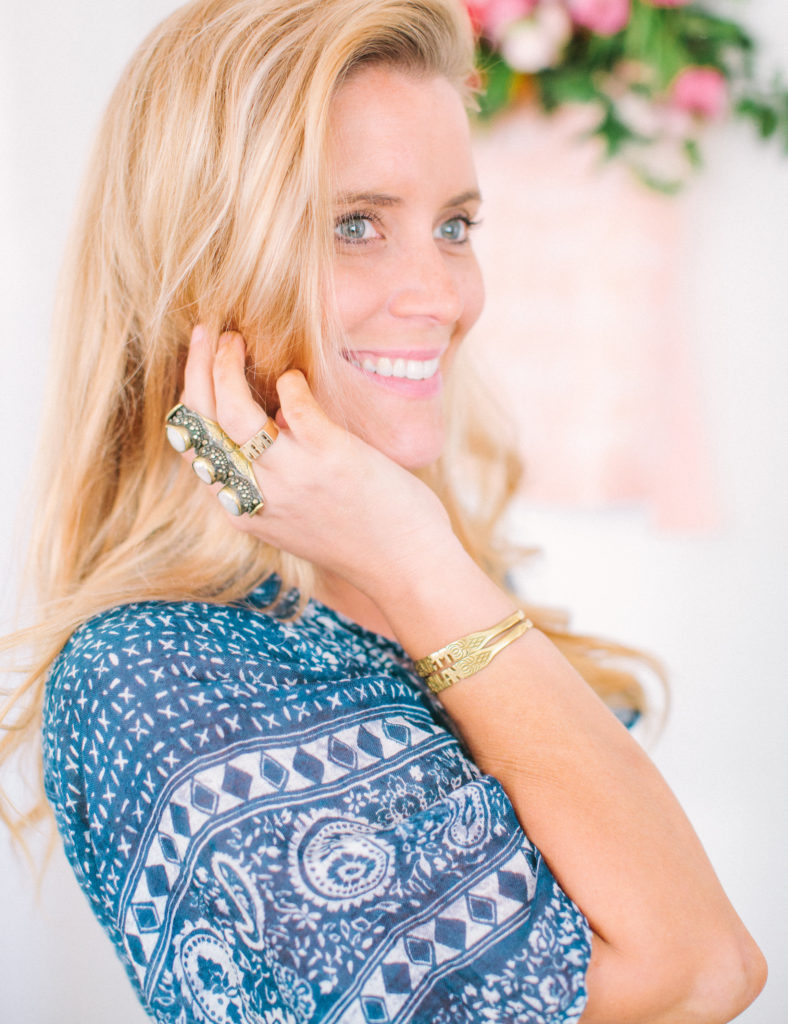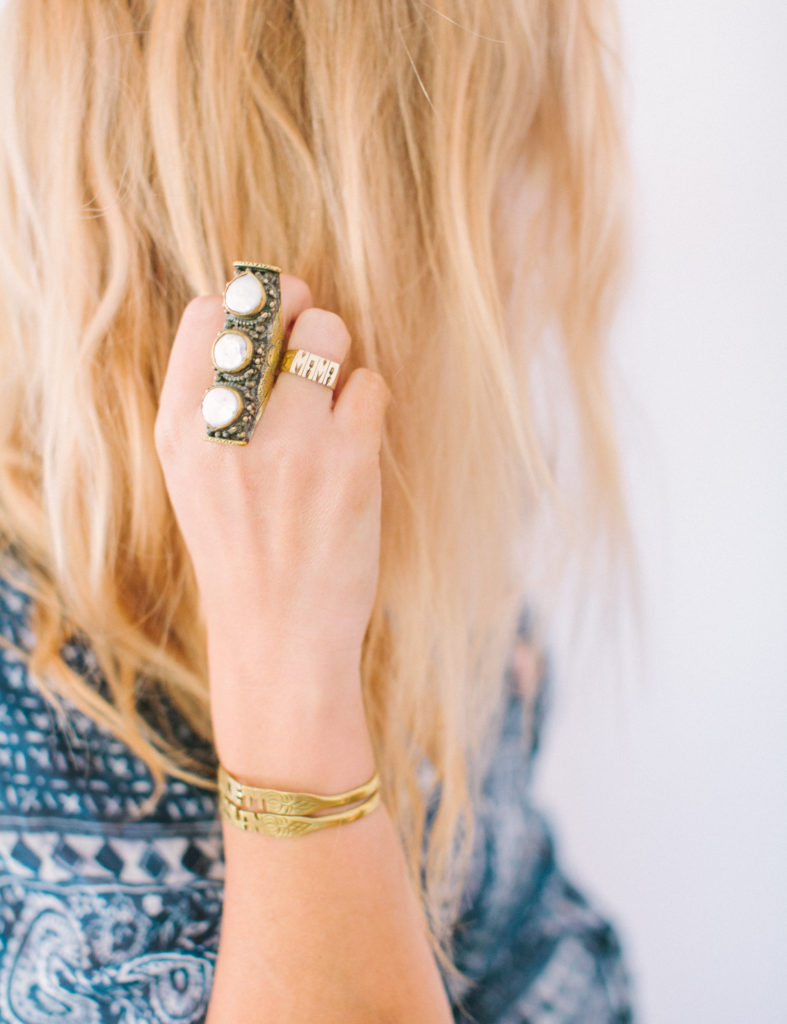 Abby likes to pair the mama ring with her brass name cuffs and a statement ring.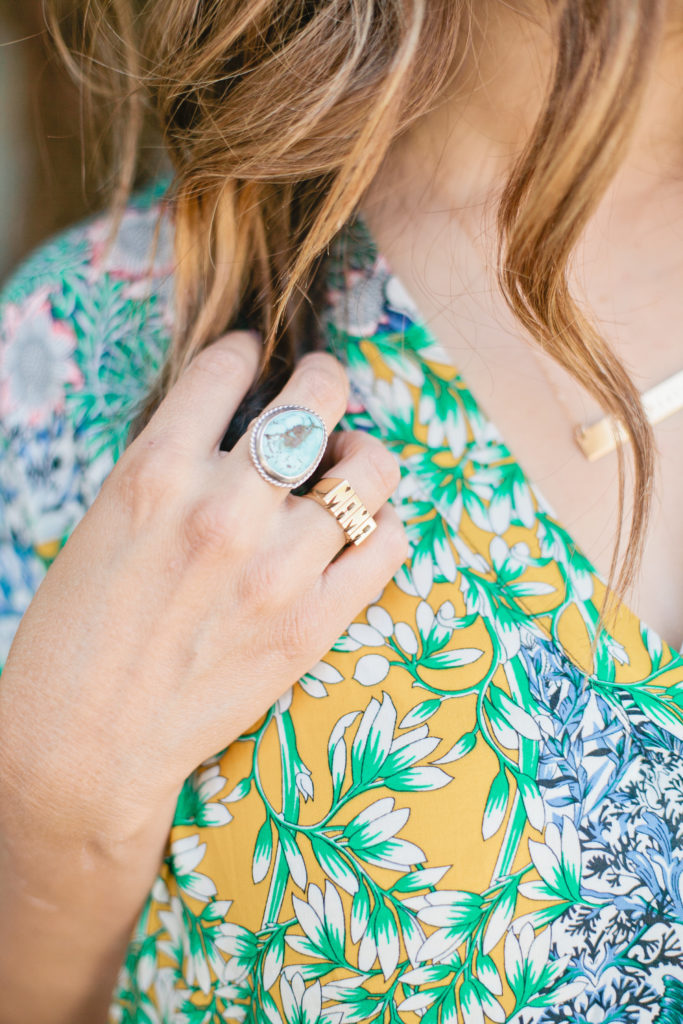 Leah pairs her mama ring perfectly with her vintage turquoise ring.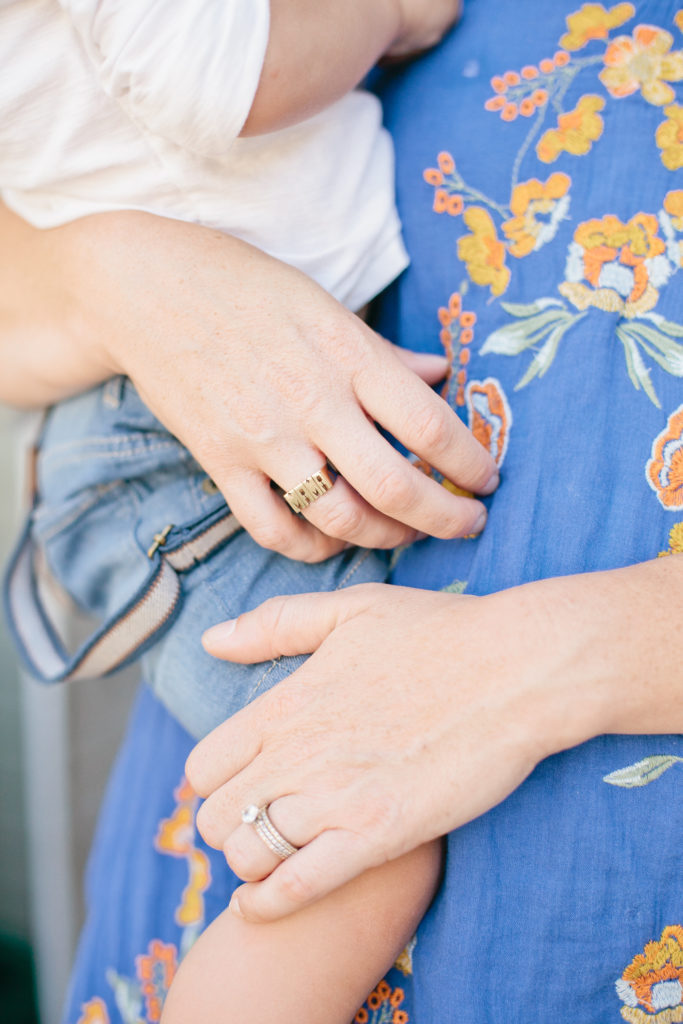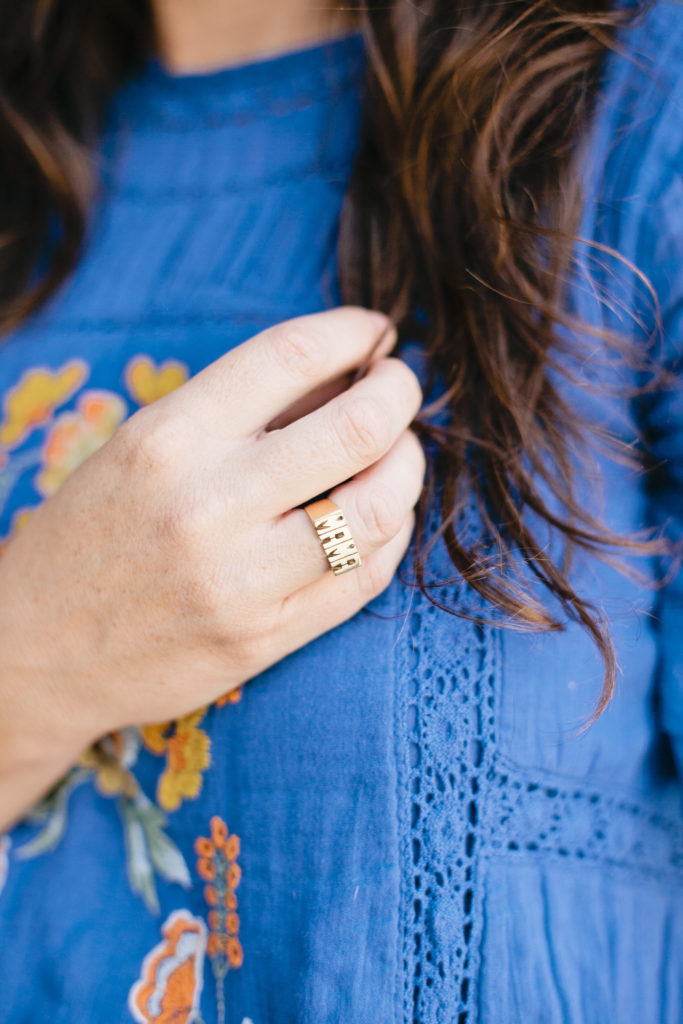 Jacquelyn loves to show hers off standing alone so its all about the mama ring. Much like the mama herself! haha!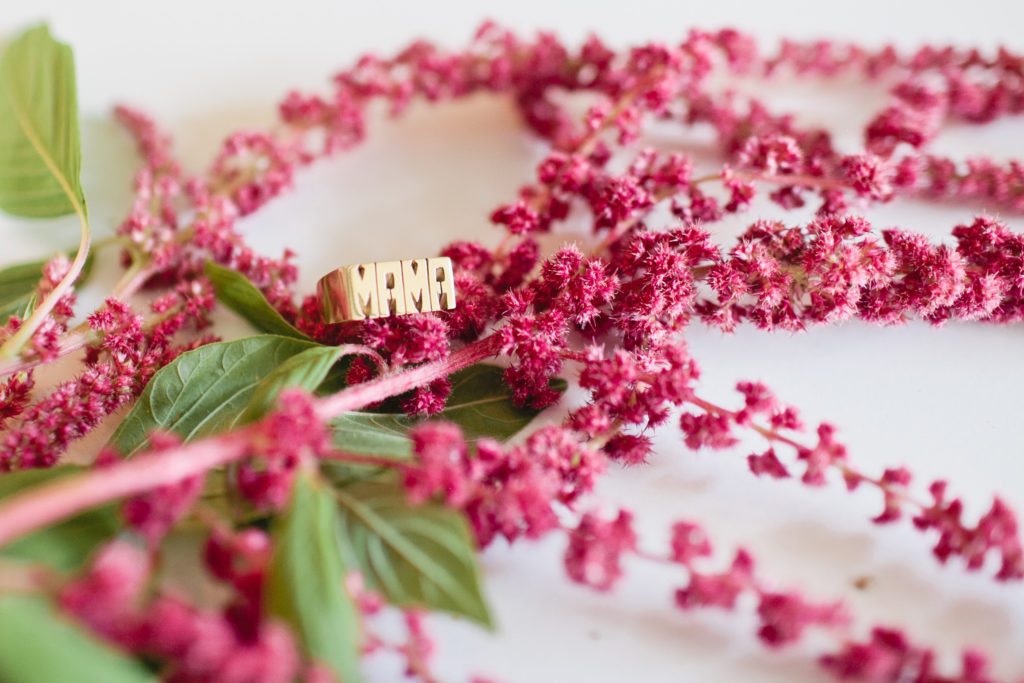 This Texas based shop is a one stop shop for your custom ID rings. They also have nameplate necklaces as well. Channel your inner Carrie Bradshaw and pick up one today!
Brandi also has the Bueno Blog, her blog that shows her travels schenangians. Follow along!
 Photos by Yasmin Sarai and Megan Welker
Happy Mother's Day!
xx
Abby