This week is all about that special mama in your life. We can't express how much our moms mean to us. Obviously we don't need a holiday to let them know that, but when that Sunday rolls around we are ready with the perfect gift for them. Of course our mamas are the 1st ones on our list, but we do have many more important women in our lives that we like to acknowledge. We wanted to keep that in mind when coming up with that one special gift. We love to think of different and unique ideas when it comes to gifting. Something personal is always our number one thought. So when it came to mother's day we wanted it to be just that- unique and personal. I mean who doesn't deserve that more then your mama?!?
 We teamed up once again with our main calligraphy babe, Meghann Miniello to create that perfect gift. This special mama is always game for our ideas! If you remember last year, we did a Father's day gift idea- My dad is rad because. See it here. We wanted to go along the same idea but with a more feminine and delicate touch. So we thought why not a blush leather?
Photos by Yasmin Sarai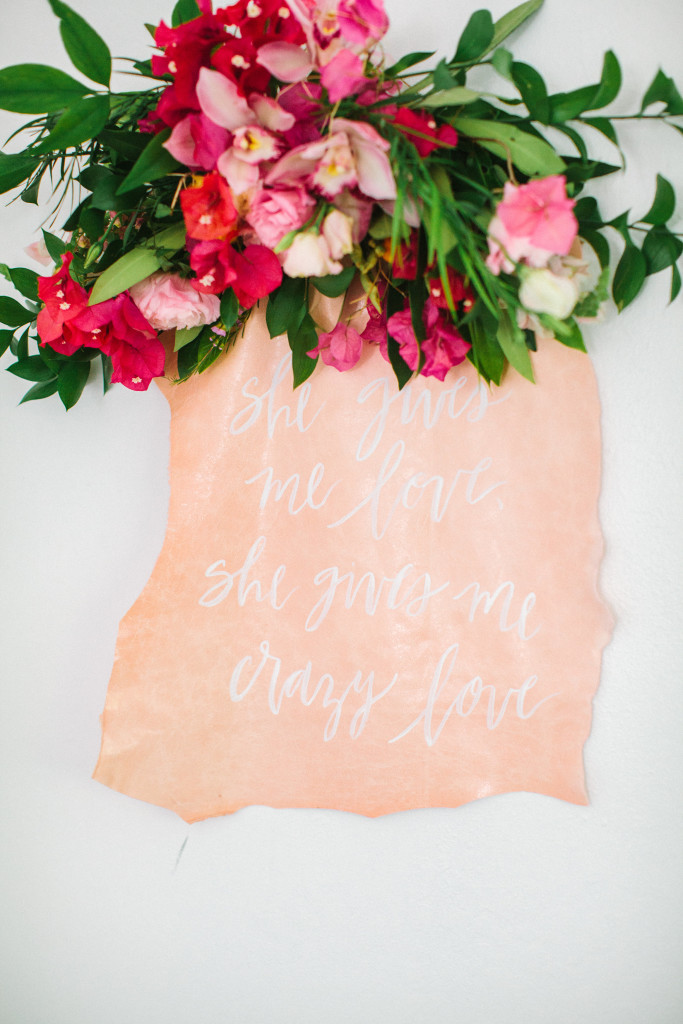 So pretty right? This is a gift that is not only perfect for Mother's day, but its a piece that can be up all year long in your house. You can place it in your office, family room, entry way, above your bed, or even in a nursery. So many great spots for this beauty.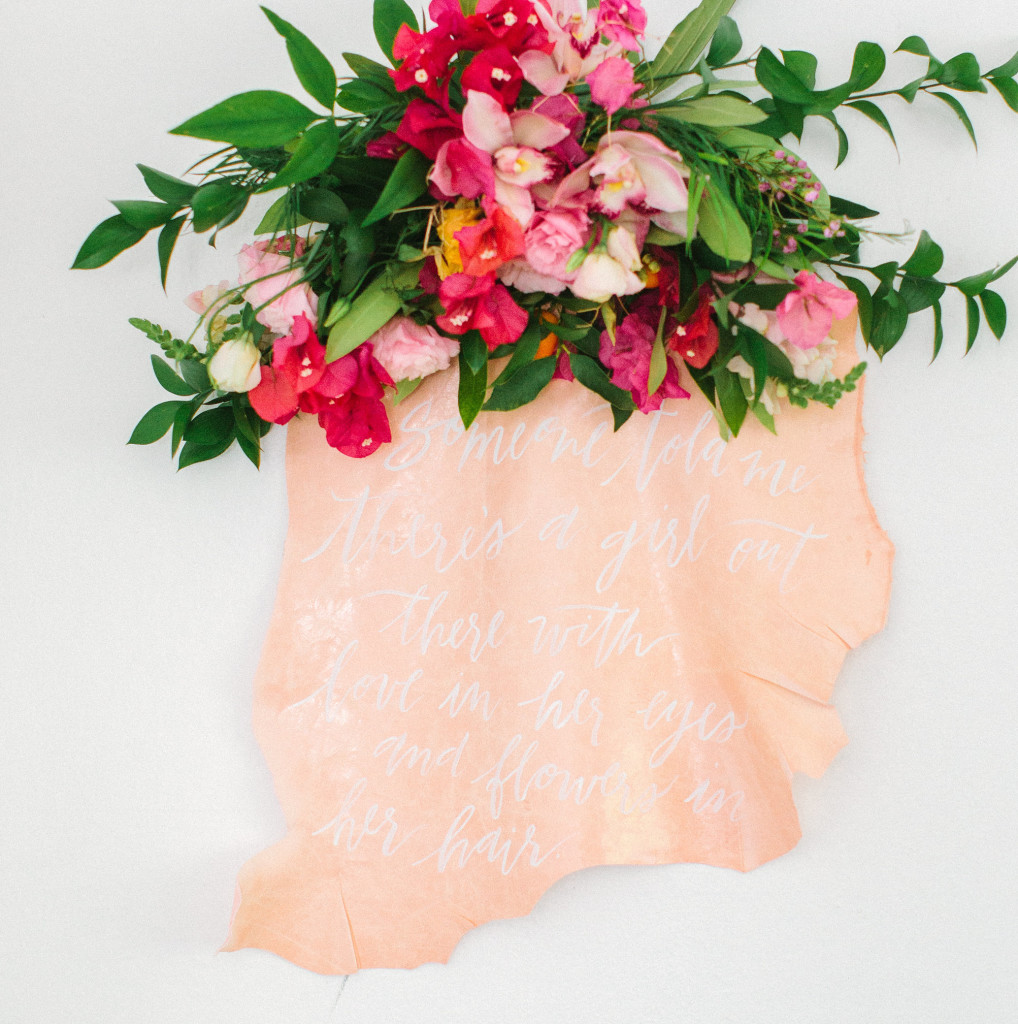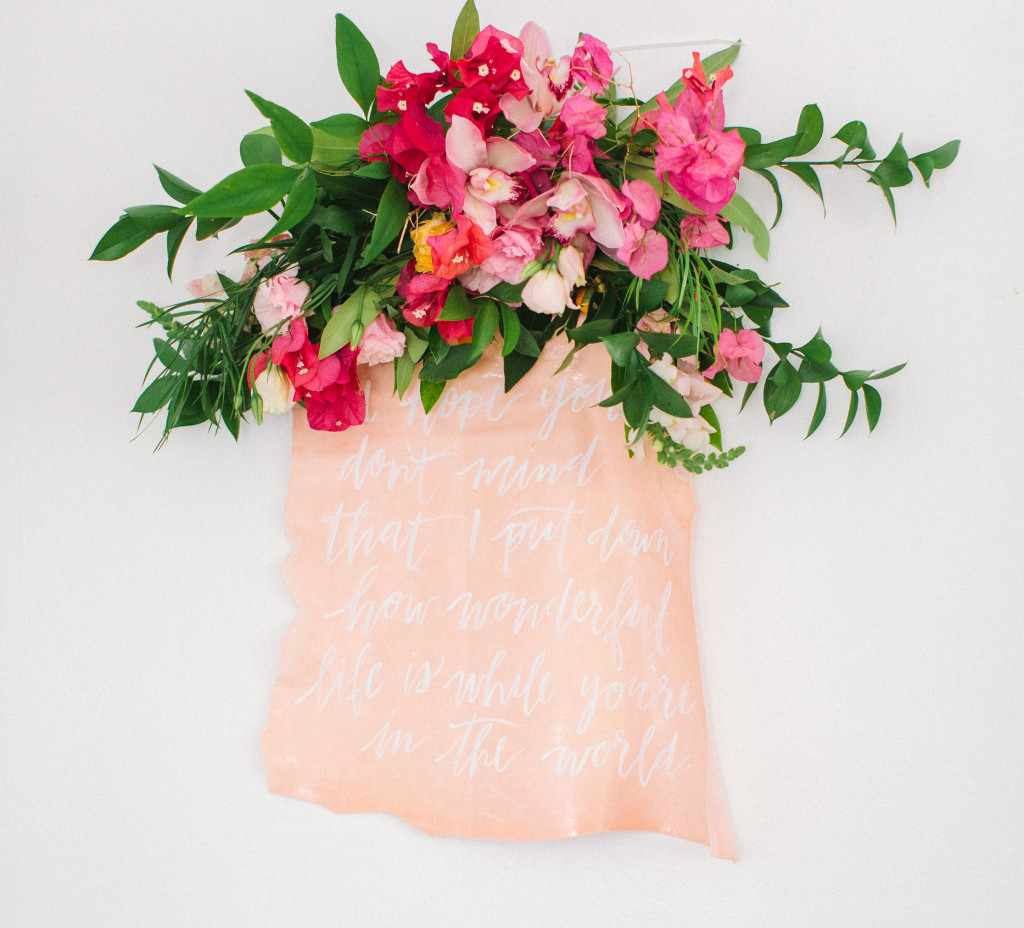 So pretty right? We fell in love with these when Meghann brought them by. We wanted to keep them for ourselves. hee hee.
We each chose a quote that we love and reminds of that special women in our lives. This could also make a great birthday gift or just a I love you gift.
Want one of your very own, contact Meghann Miniello to have her custom make one for yourself or a loved one.
Give your mama an extra squeeze and kiss today she deserves it!
xx
Abby