Well you know how the saying goes, April showers bring May flowers! That's what we are talking about today, how to wear Spring florals. We're really into the Spring season now and there are so many pretty floral pieces out there to choose from. Abby and I are all about it and chose a few of our favorites. There are so many different ways to wear prints and we chose four to share with you today!
Don't forget to shop the post at the very bottom!
Photos by Megan Welker & Erin Milnik
Jacquelyn's Hair by 1011 Makeup
Let's jump right in with this pretty maxi dress by Auguste. I fell head over heels with this one the minute I saw it and knew it had to be mine! The floral print on here is almost like a watercolor painting, and I really love the colors. Another favorite, the off the shoulder look, which we said a few weeks ago is such a big trend this season! It's a dress you can dress up and dress down but I think I'll be going fancy and wearing it to a few weddings this season. I normally don't do heels with maxis but this one was just begging for it!!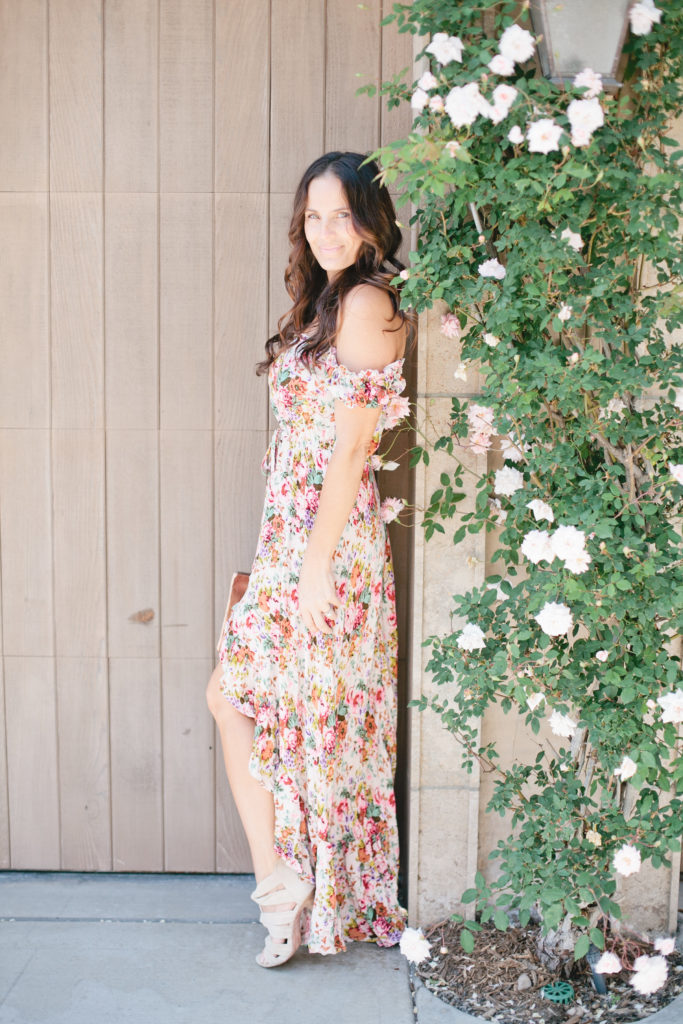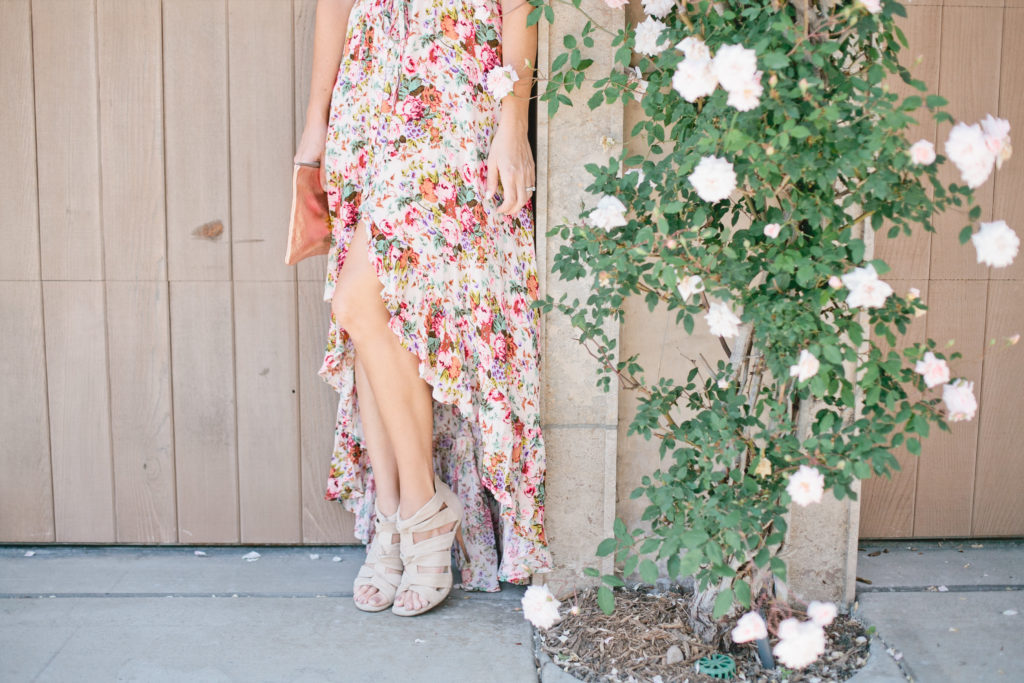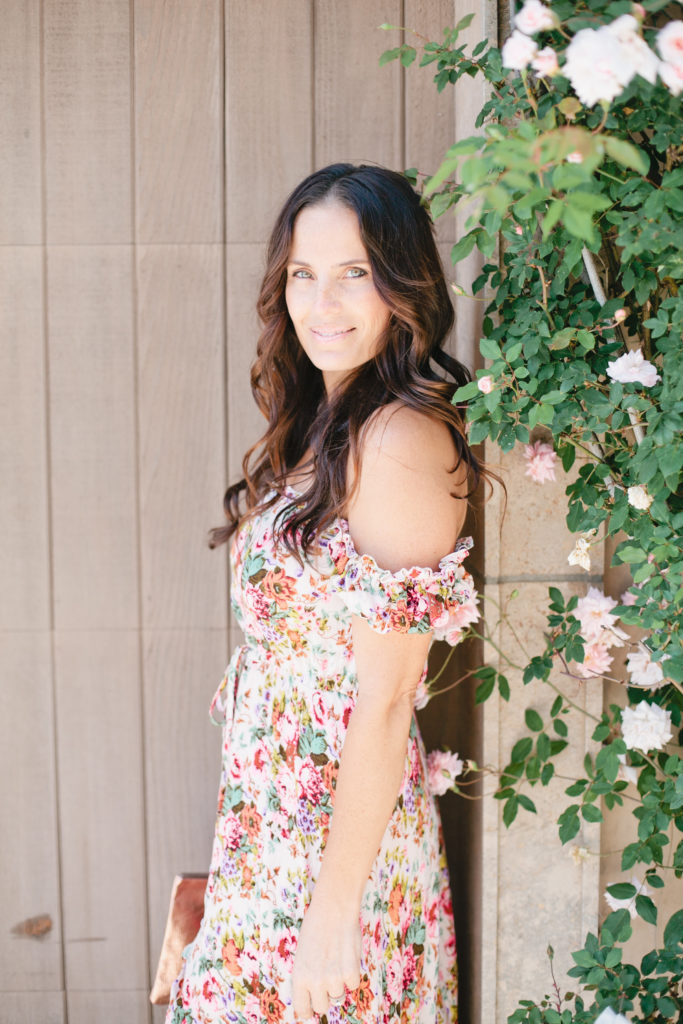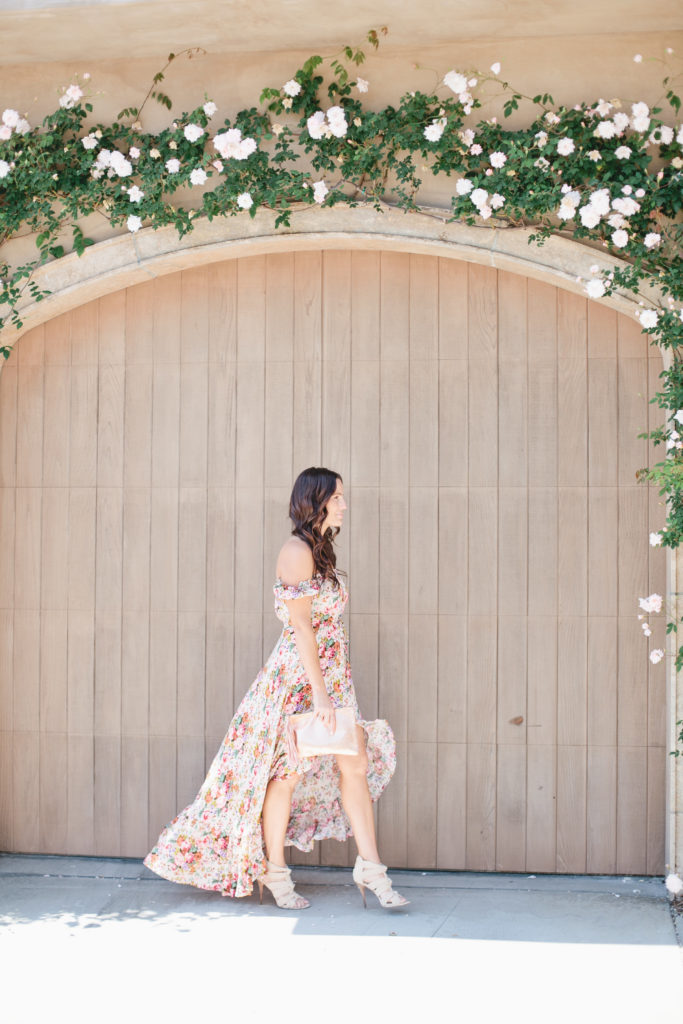 Abby went short and flirty with her Spell dress, and I really love the print here too! It's sort of a floral paisley and the colors are amazing! What I love about the colors are they are so good for Spring through Fall even, they're soft and warm at the same time. Plus, those little cut outs are nice and sexy, meow!!! Abby paired her look with her favorite lucite sunnies, a blush Cleobella Mexicana clutch and her cute platforms.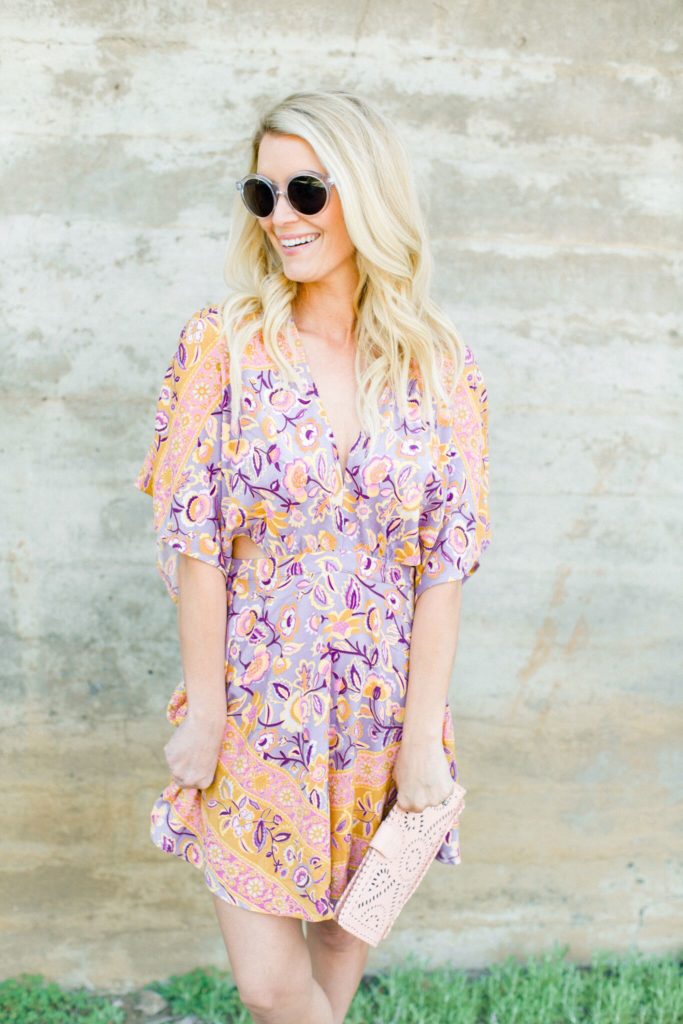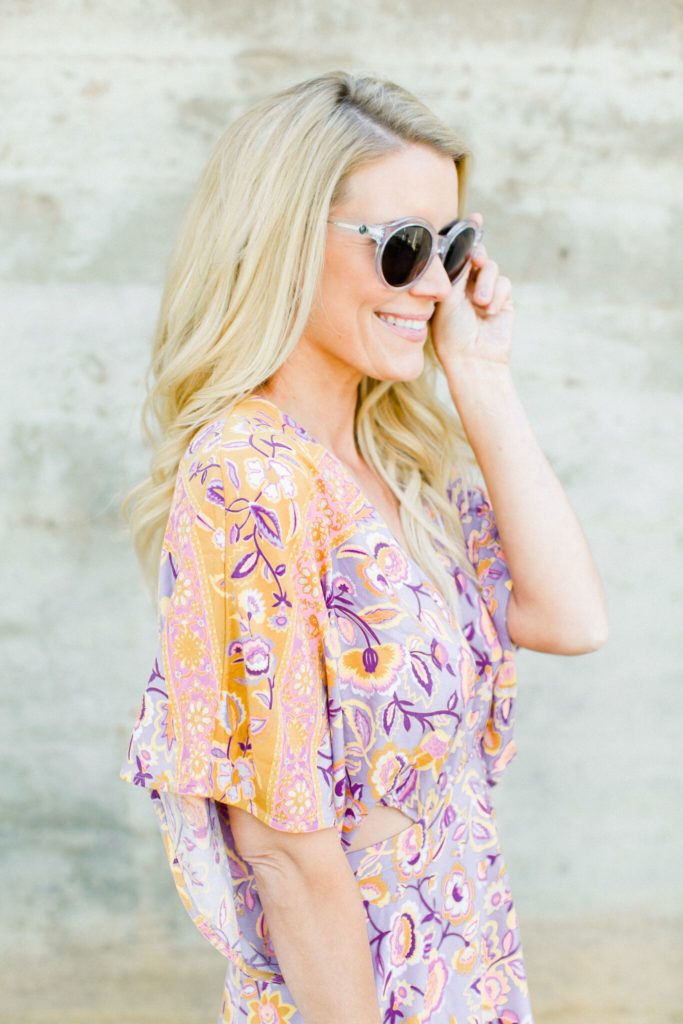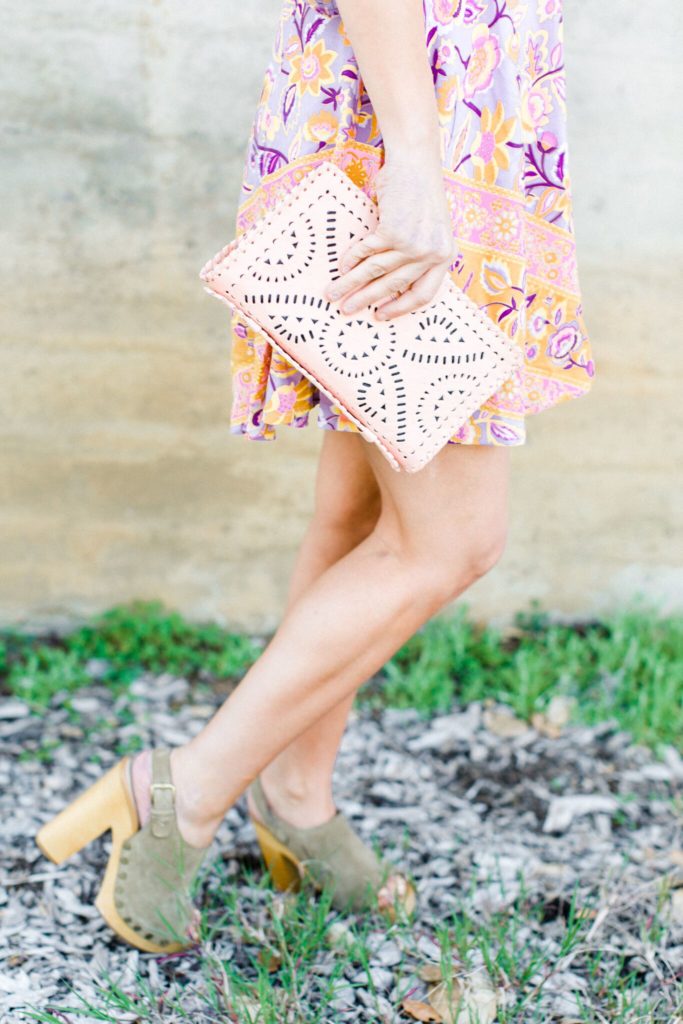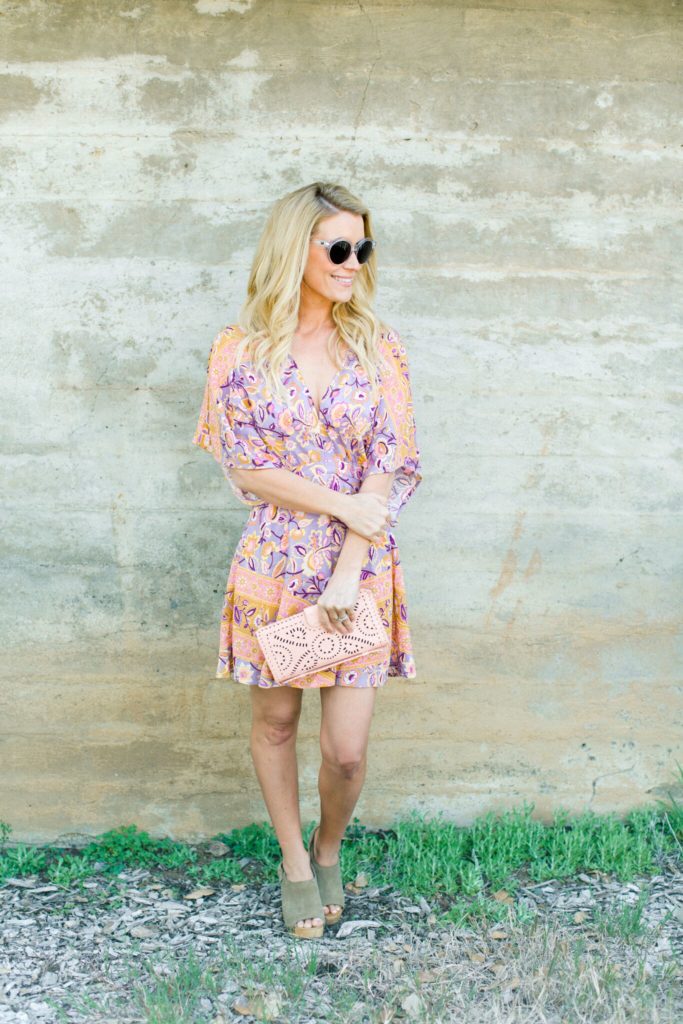 Now let's try a Spell top! The one I'm wearing here can be worn as sleeveless or one shoulder! I went for the one shoulder, a little unexpected, which I like! Again, this top could be dressed up or down, but I went for a more casual look. The print is so soft and feminine, it's almost like a vintage Hawaiian floral print!
I paired it with some vintage denim cut offs, and by vintage I mean I've had them for 10 years, haha! They are my favorite cut offs however I just got some Levi's 501's that are slowly becoming my new favorites… Speaking of favorites, this Brixton hat is going to by my ultimate Spring/Summer accessory – even my husband Nate tried to wear it the other day and convince me it was a men's hat… Nice try babe.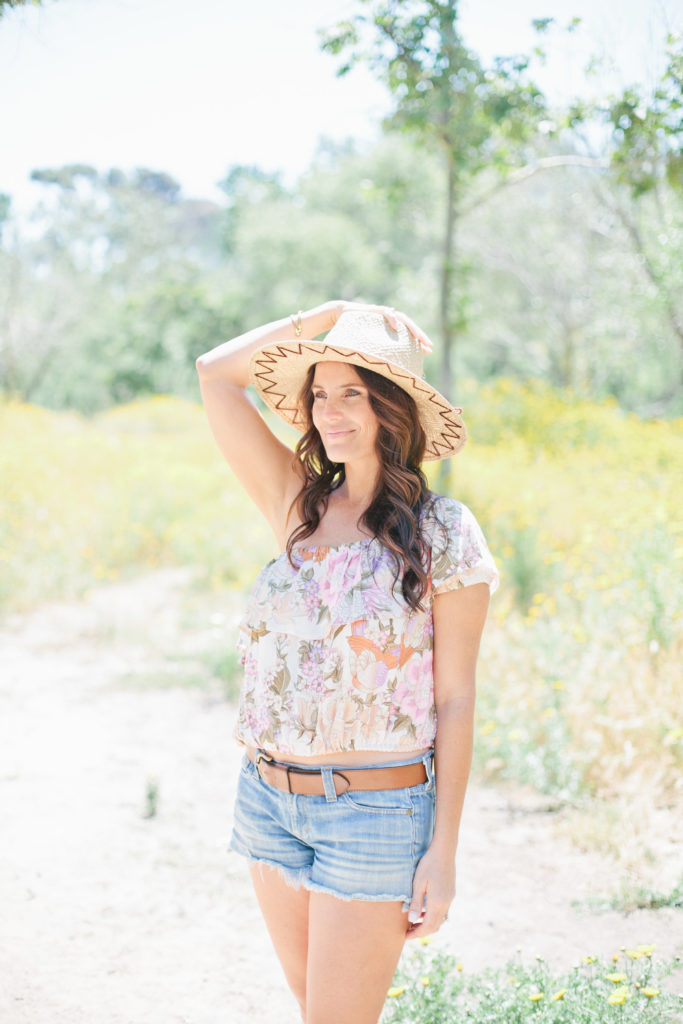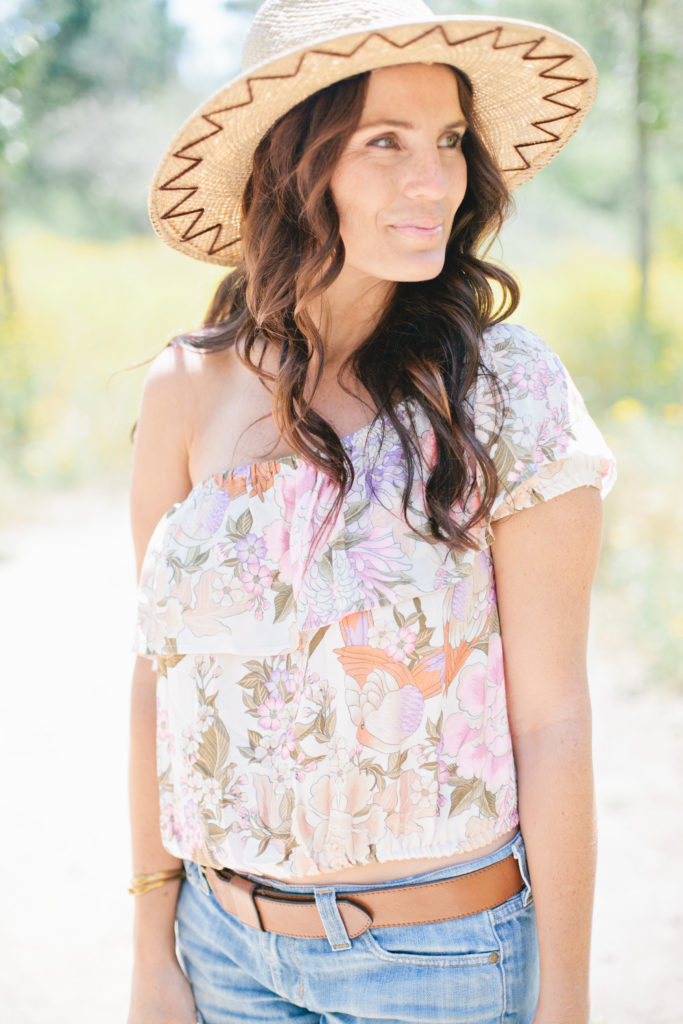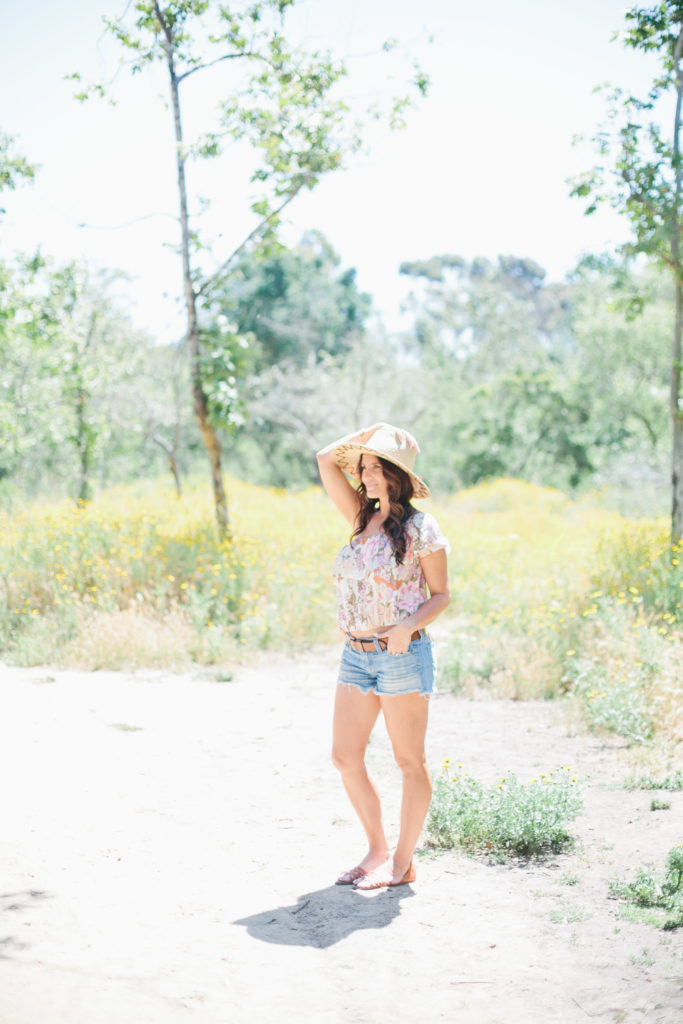 Last floral look?! Well the cutest little romper on Abby of course! This romper by Spell (can you tell we love this brand?!) has such a great cut and fit. That pop of pink in the print and the tassel fringe detailing on the neckline is just perfect too. This is such a great day to night look for those hotter days, and would be a real cute date night number too. Abby paired it with our favorite Target sandals, tan Cleobella Mexicana clutch and a pair of sunnies. That's one cute outfit!!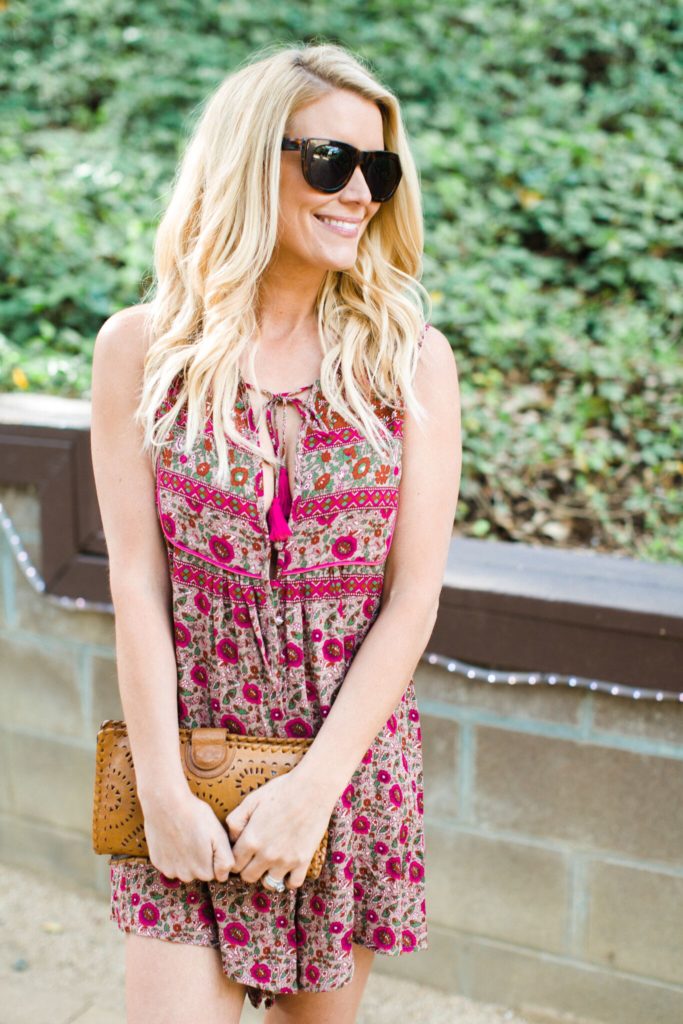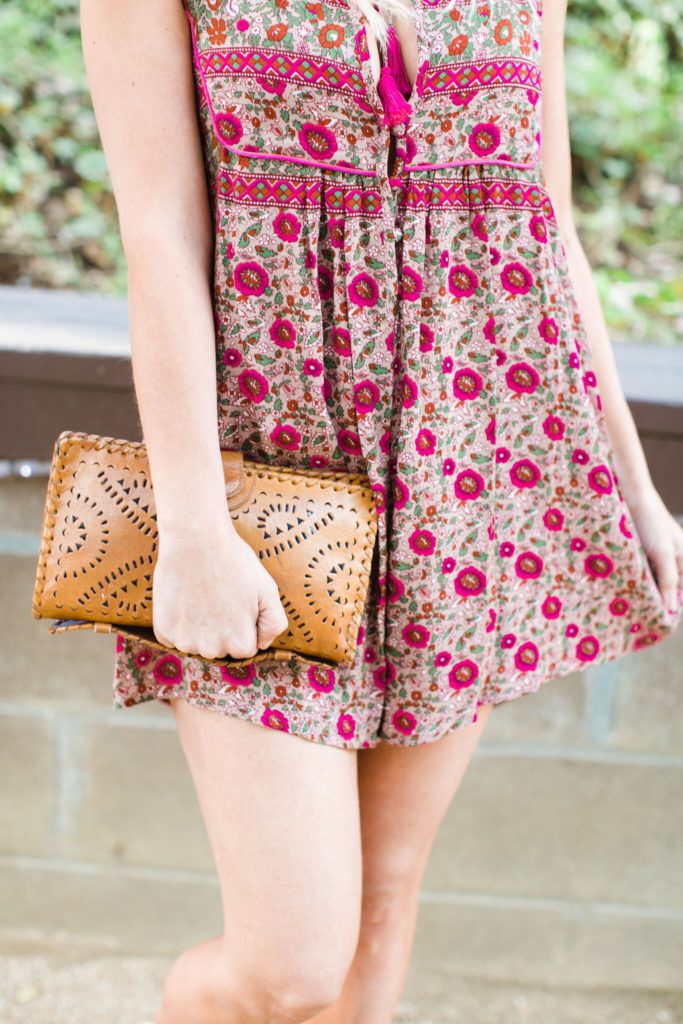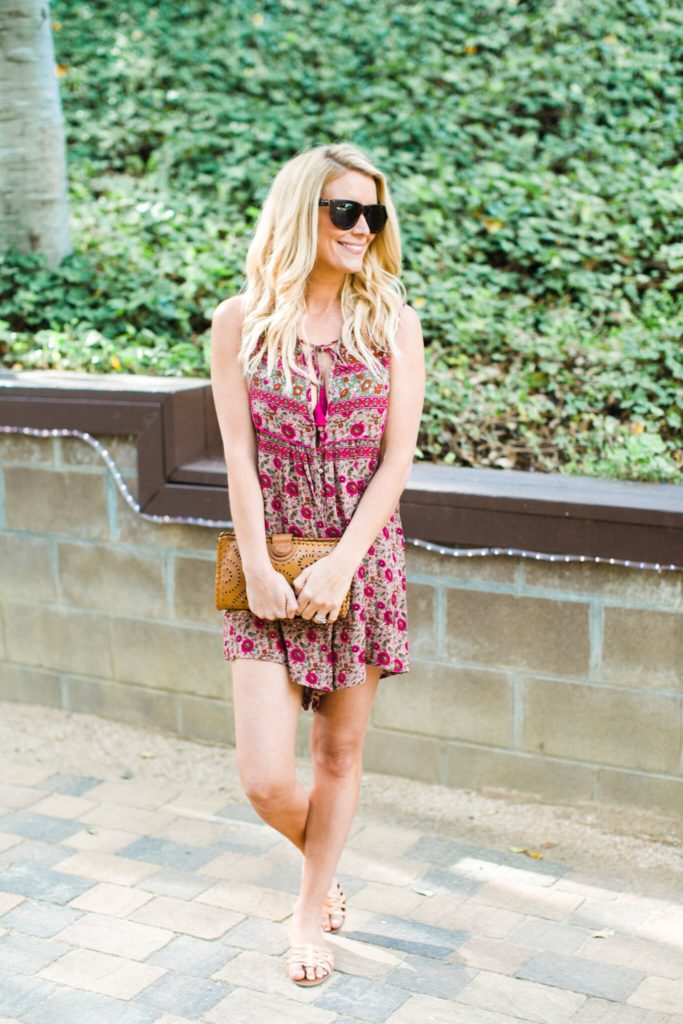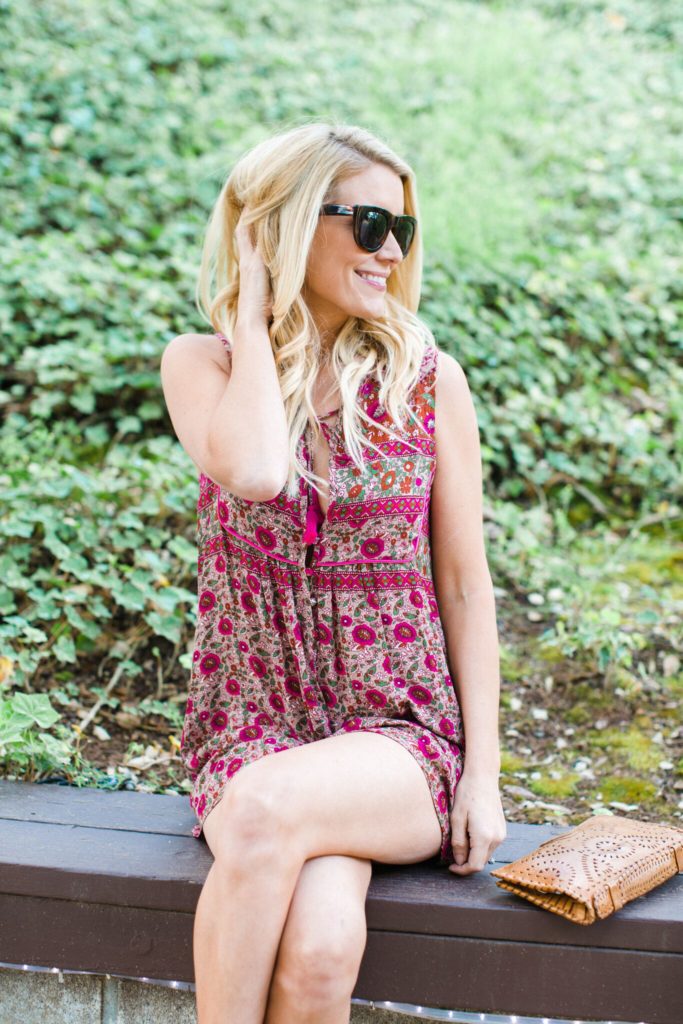 Are you loving these floral looks as much as us?! Gah!!! Thank you Spring for bringing out all the fun style!!
xx
Jacquelyn
Shop the Post Below!!