Do you feel like spring crept up on ya, just like us? I mean, totally not complaining. I love me some spring. What is not to love about spring? Blooming flowers, days stay golden longer, and pastel colors everywhere you turn. Beijos heaven.
One of the best things about stepping into spring, is you will need to start to add some spring staples into your closet. Yay! Easter is literally right around the corner. With any holiday, I try to get myself something new. Being a mom of two, that NEVER happens. I end up in the kids stores and totally space on getting myself something. Happens more then I will admit. Those little clothes are just to hard to pass up. So when a holiday like Easter comes up, I spend some time + mula on ME! Crazy huh?!? Its the perfect time for those spring staples.
In my family, we have alot of family and friends that we visit for the holidays. So majority of all our holidays turn into a two day, even three day extravaganza. With so many places to go, you can't just wear one outfit. DUH. hehe. I turned to my favorite stores to get me styling for Easter. I'm loving all the pretty spring numbers out there right now.
Let's start with this white cotton ikat Azara dress by Cleobella. I got this fun flowly number at one of our favorite boutiques, The Hidden Jewel in Costa Mesa. This dress is a great staple for spring. It definitely has a cool factor to it. This is a perfect look for Sunday Easter brunch.
All Photos by Megan Welker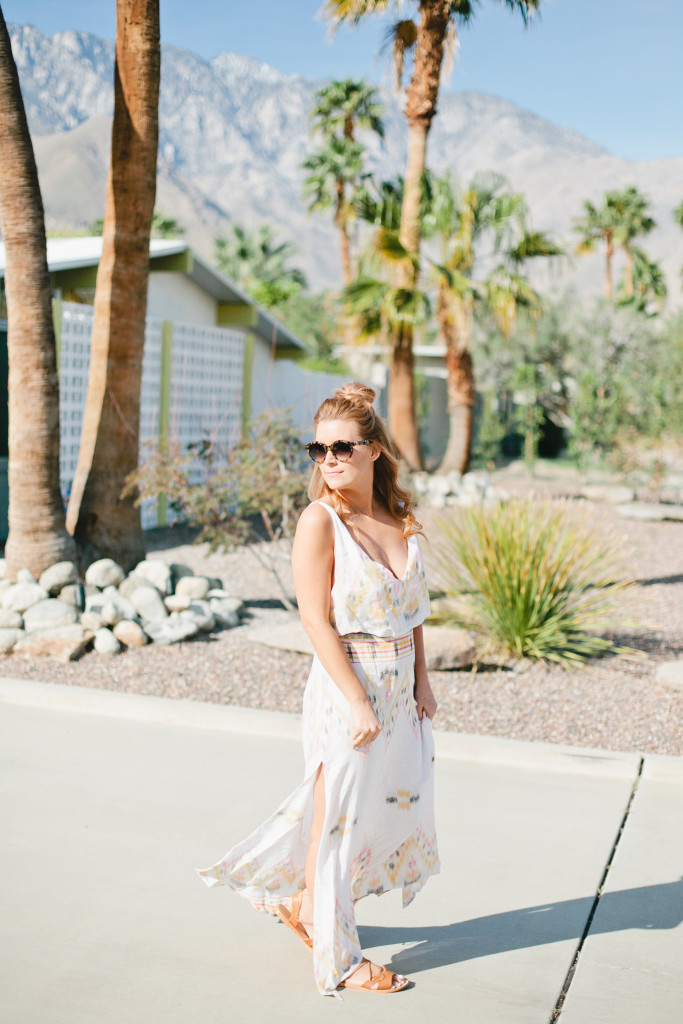 I love how this could easily be the alternative all white dress. A repeat dress for sure. I love the ikat detail, and that slit and back…. yeah its good. Really. Good.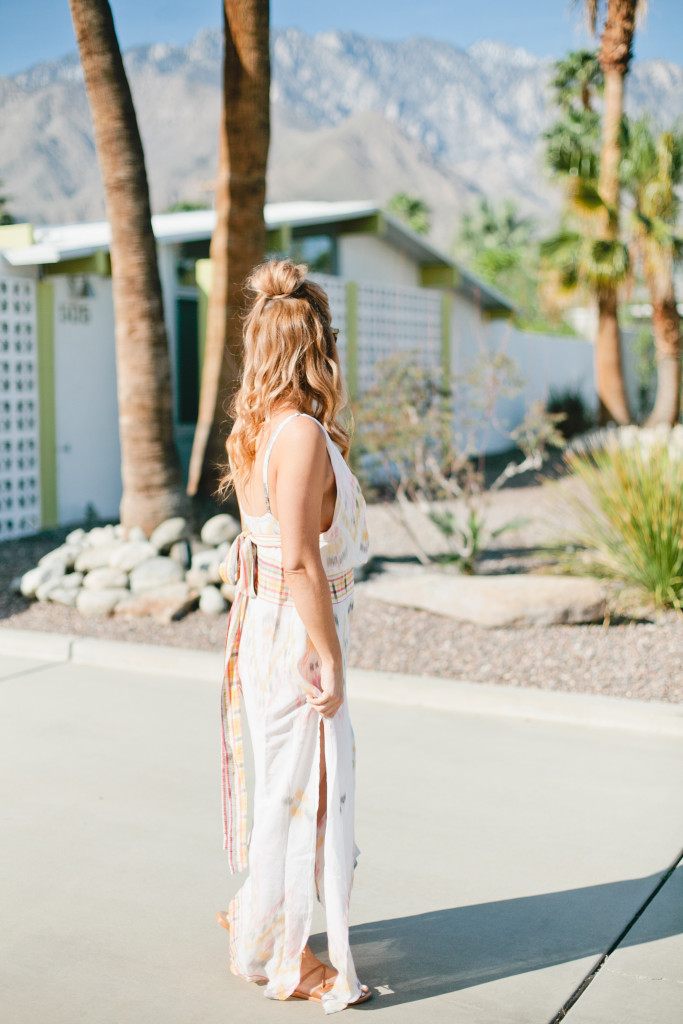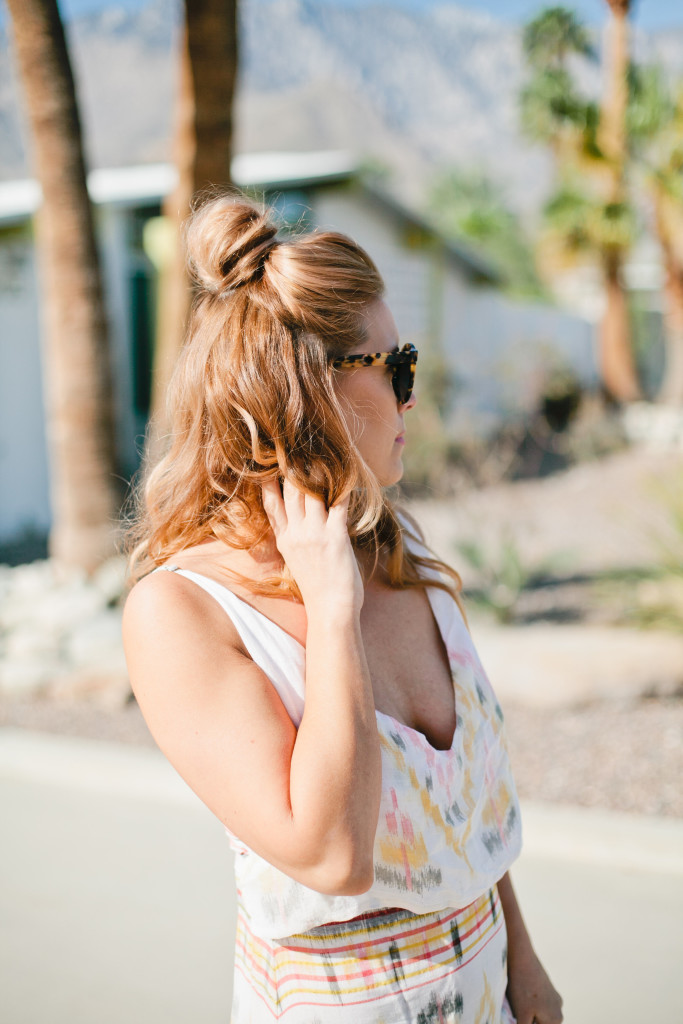 I paired this dress with tan leather wrap up sandals and of course some sunnies. I'm a huge fan of D'Blanc sunglasses, and these tortoise minor panic sunglasses are keeping the vibe cool and natural.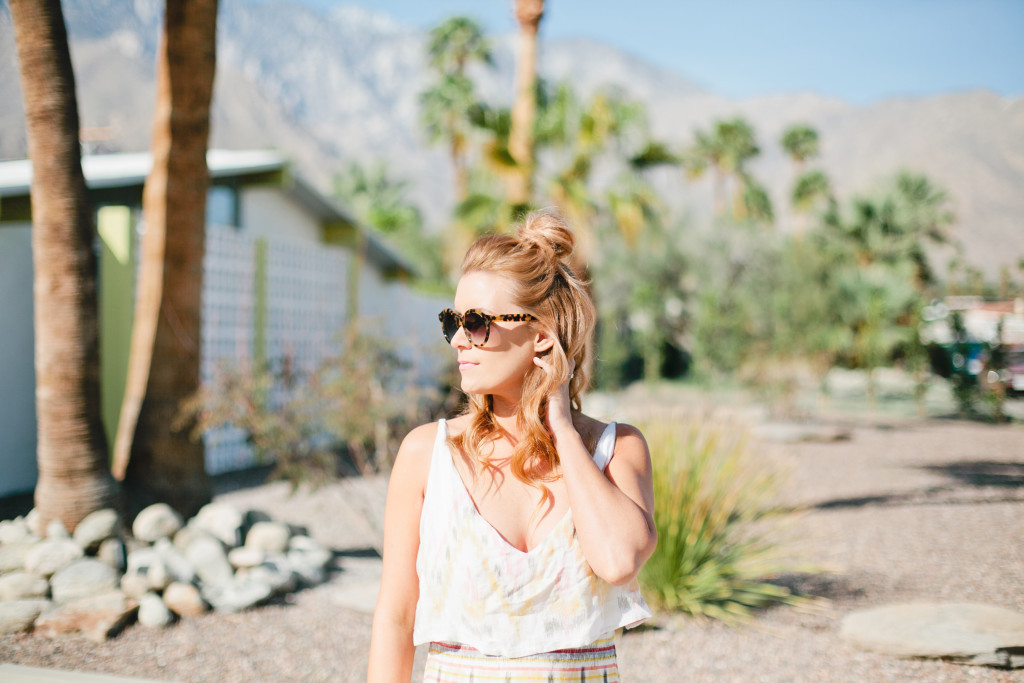 You might be thinking its a smige to low cut, but not the case. Hugs you perfectly, and you can adjust with the adjustable tie in the back.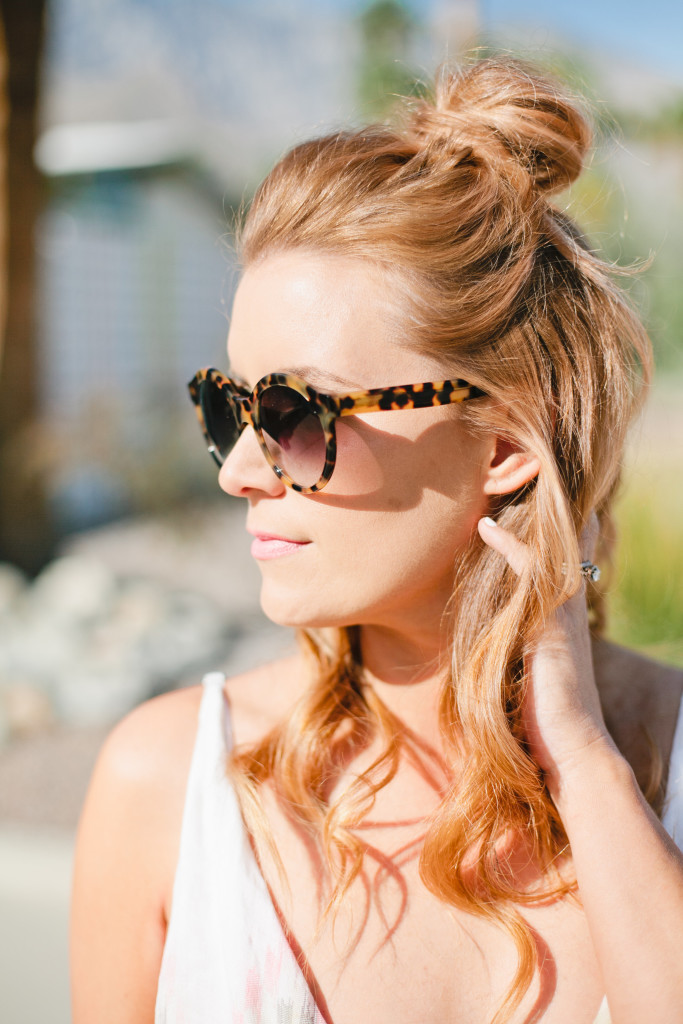 I'm a sucker for round sunglasses.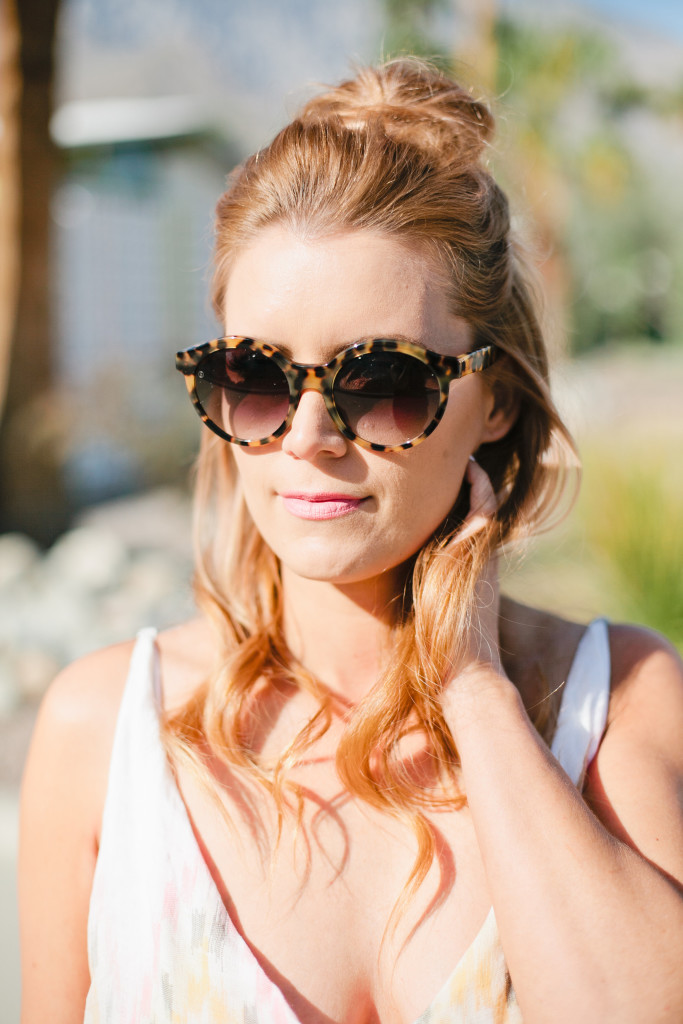 The next look, I fall in love with it more and more everyday. Being 5″2, I'm sorta limited to things I can wear off the rack. I thought a romper would be to long and make me look childish. But not the case at all. 1st, this fabric is incredibly light and soft. Not your normal romper that creeps up your backside. 2nd.. this chambray blue striped print reminds me of when I was little and my mom use to dress all of us girls in matching stripe numbers for Easter. It just screams Easter lunch with family and friends, but way cooler. And 3rd… its by Tularosa. Enough said. You need this Amelia Romper.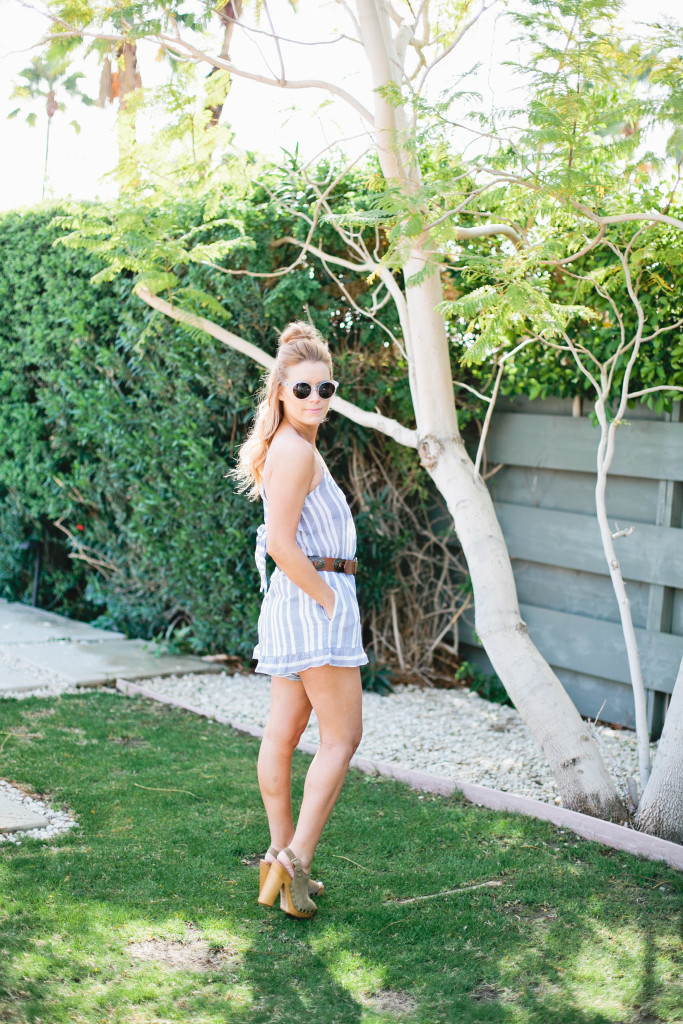 The back detail is hands down my favorite part of the romper.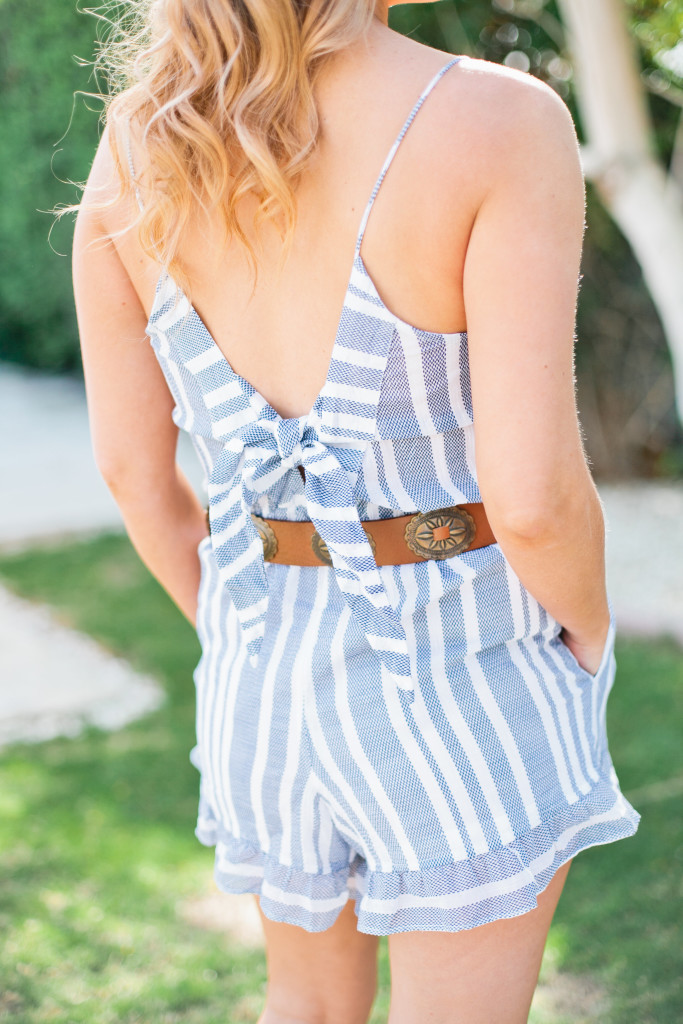 I paired with the Dolce Vita Sadey Heel that I got from Show Me Your Mumu. Wood platforms are in this spring, so grab a pair to wear into summer! You can wear these with just about anything.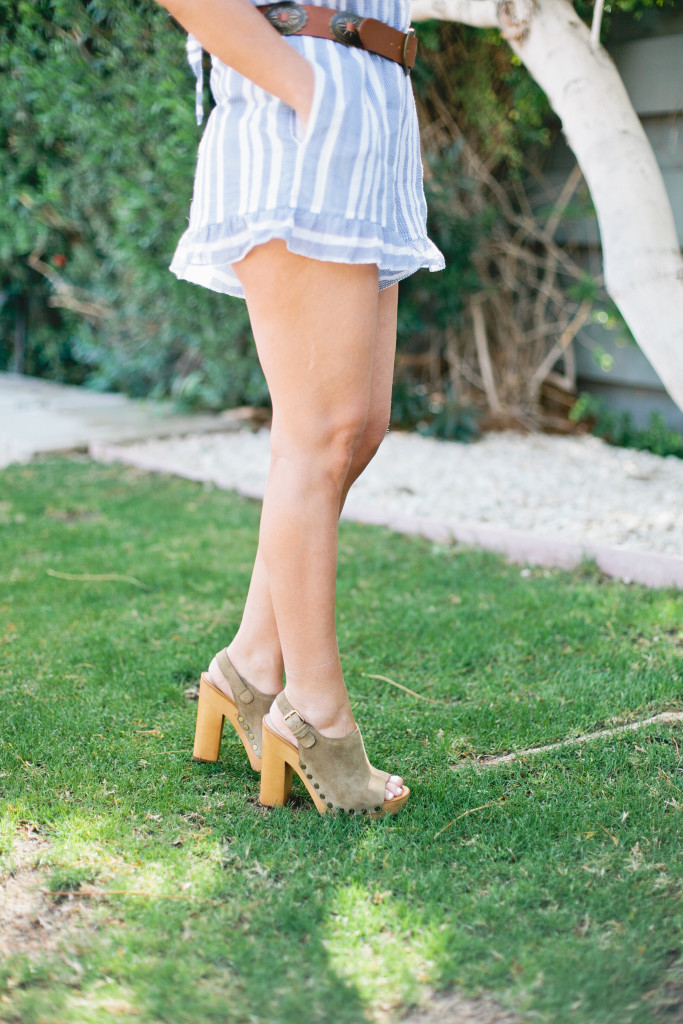 Plus it adds height… we all know I need some inches.
I added this leather mumu belt and it really completes the look. Loving this belt. ALOT. I add it to mumus, maxis, minis, you name it. Of course lastly, don't leave home without your clear D'Blanc Sunnies.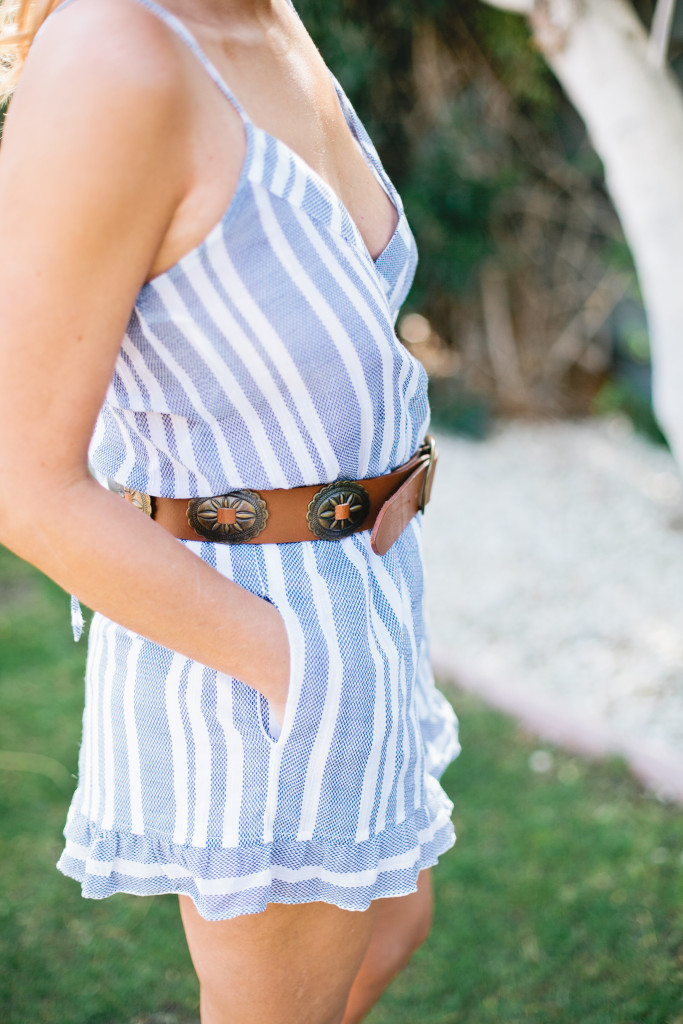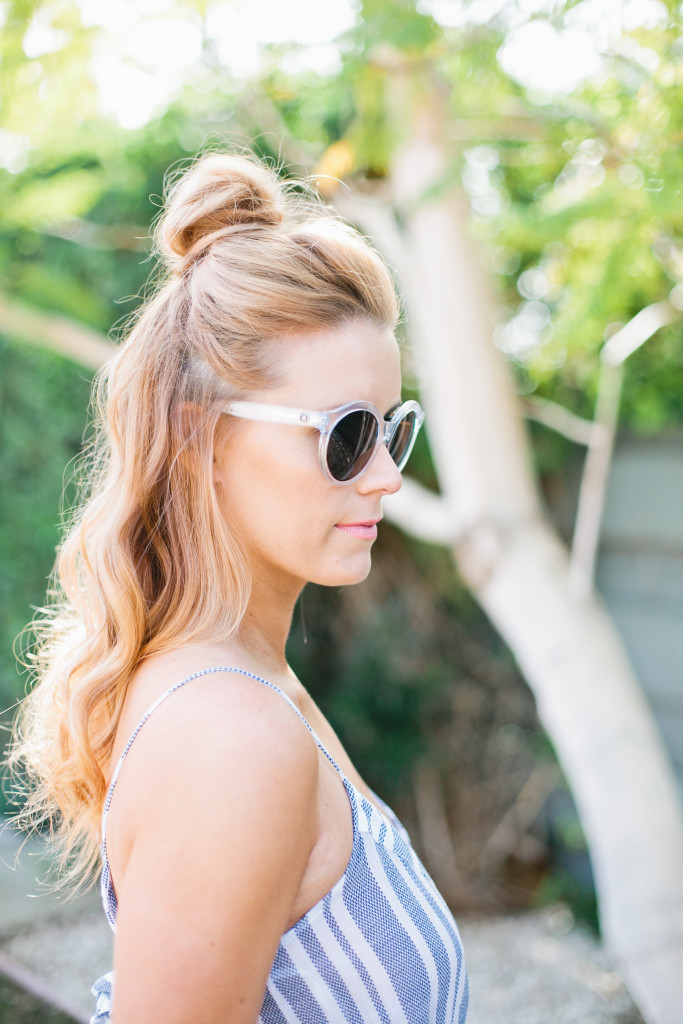 The third and final look, a more low key vibe that is perfect for that Easter egg hunt. But if you are like me, take off the heels, so you can grab all the eggs!
We love anything Show Me Your Mumu, and this new spring pattern is one of my favorites that they have. Check out their new collection here.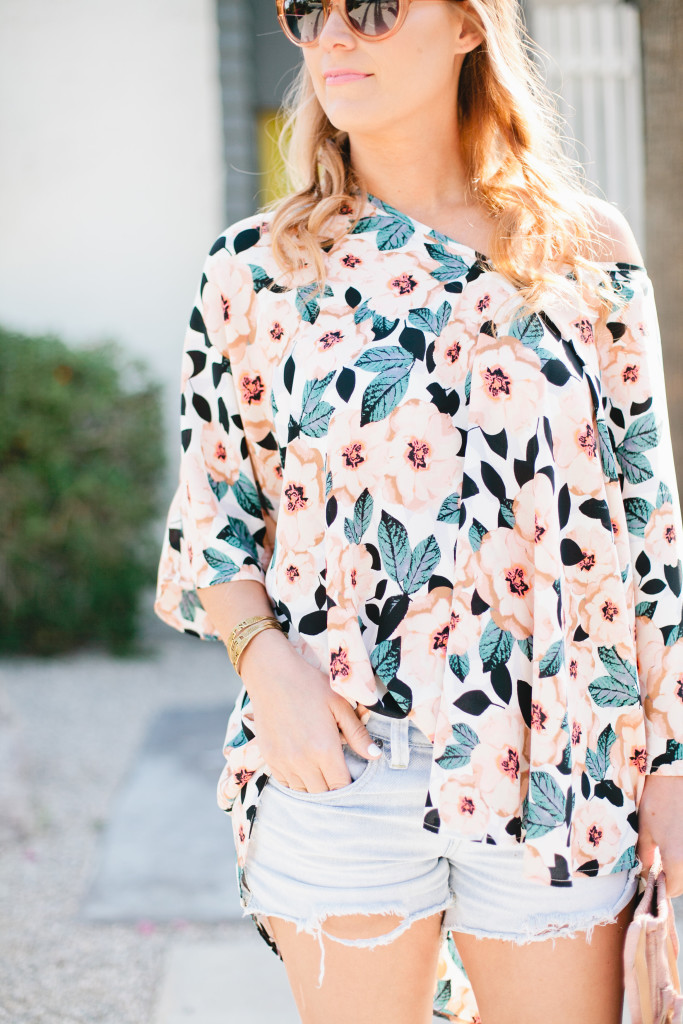 Don't be upset, its sold out. But the romper and Selena Top are great alternatives to achieve the same look. Paired with a pair of cut off jean shorts and those wooden heels, and there you have it.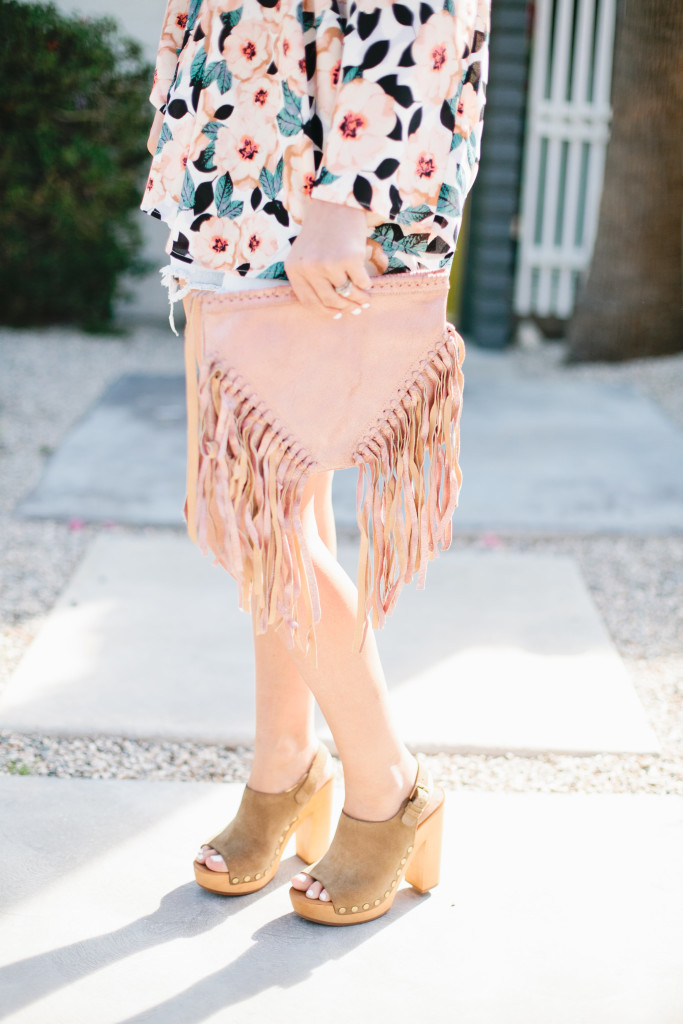 Now we don't leave the house without our Cleobella clutches, a Beijos staple. I'm loving this fringe rose gold clutch for spring.
and you guessed it… sunnies. I guarantee you will be outside majority of Easter Sunday, so sunnies are just as important as your top in my opinion.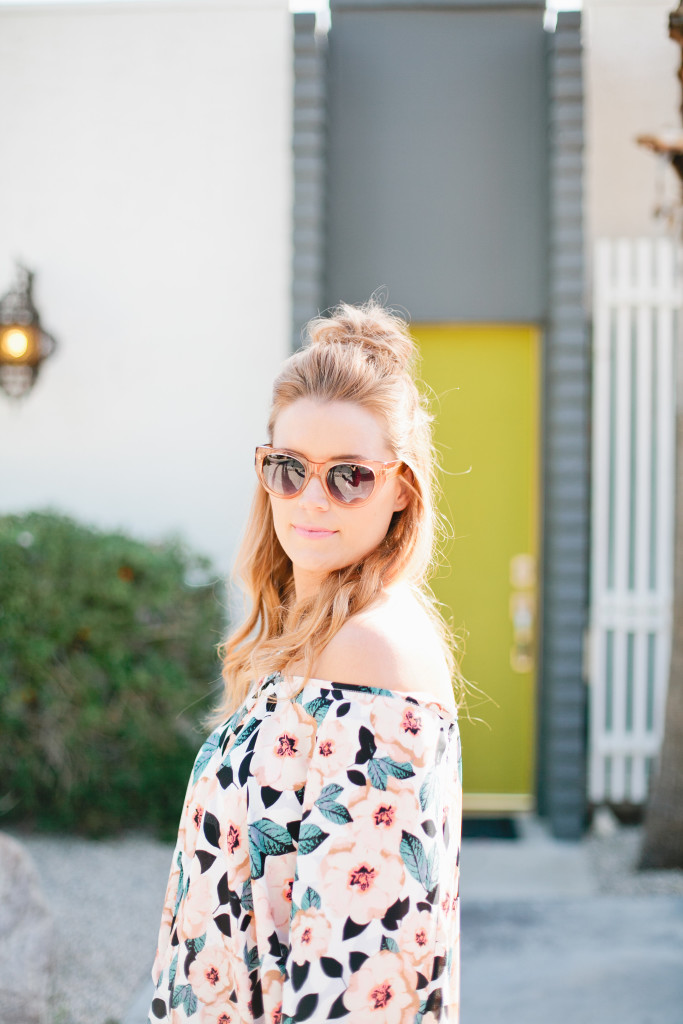 Raen, makes a really pretty pink pair. You will see more of these beauties later soon!
I hope this brought some pretty and stylish inspiration for your Easter.
xoxo
Abby