Ok, we have a confession… We are romantics…
Yes it's true!!! So when Valentine's Day comes along, our hearts go all a flutter!
The next few weeks we will be giving you tons of Valentine's Day inspiration, and what better way to start then with the actual Valentine Card!  The most essential part of this special day celebrating LOVE!
We start with our absolute favorite cards this year!!  We are loving everything below, I mean those marbleized cards from The Social Type?! We are obsessed!!
---
If you are a bit more classic and like to keep your sentiments simple and to the point, these are for you!  We love the fact that these are all so quintessential Valentine's Day!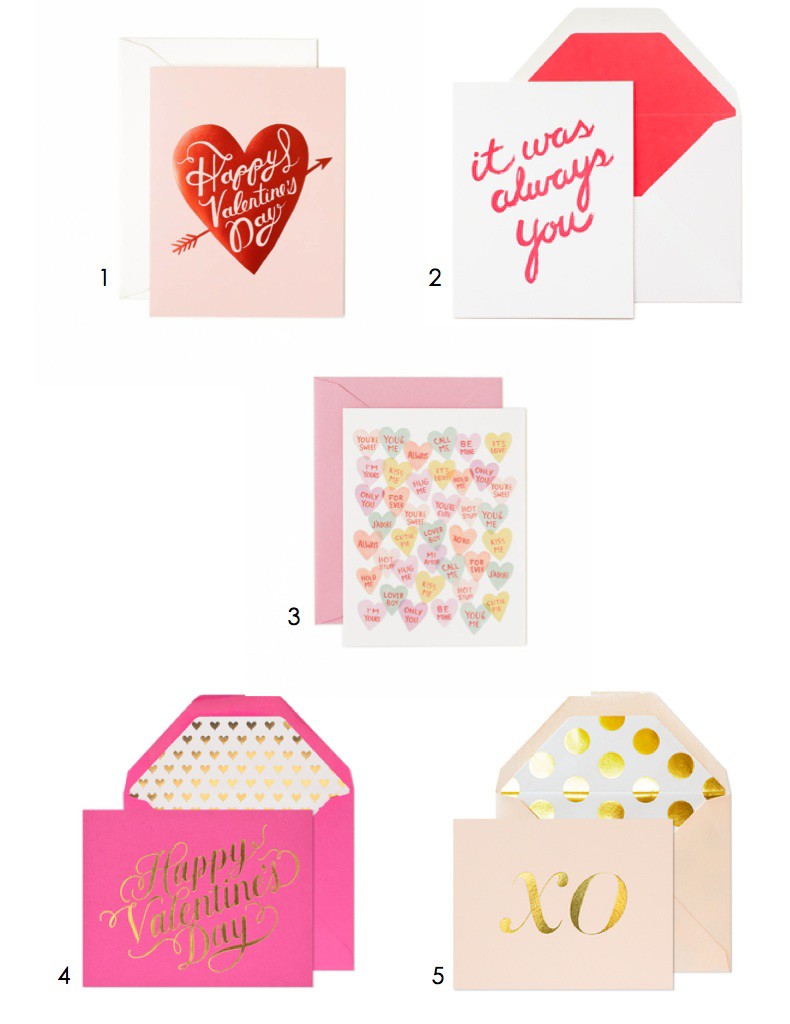 1, 2, 3, 4, 5
---
These cards are for our international lovers… For those of you who like to say things with a little zest!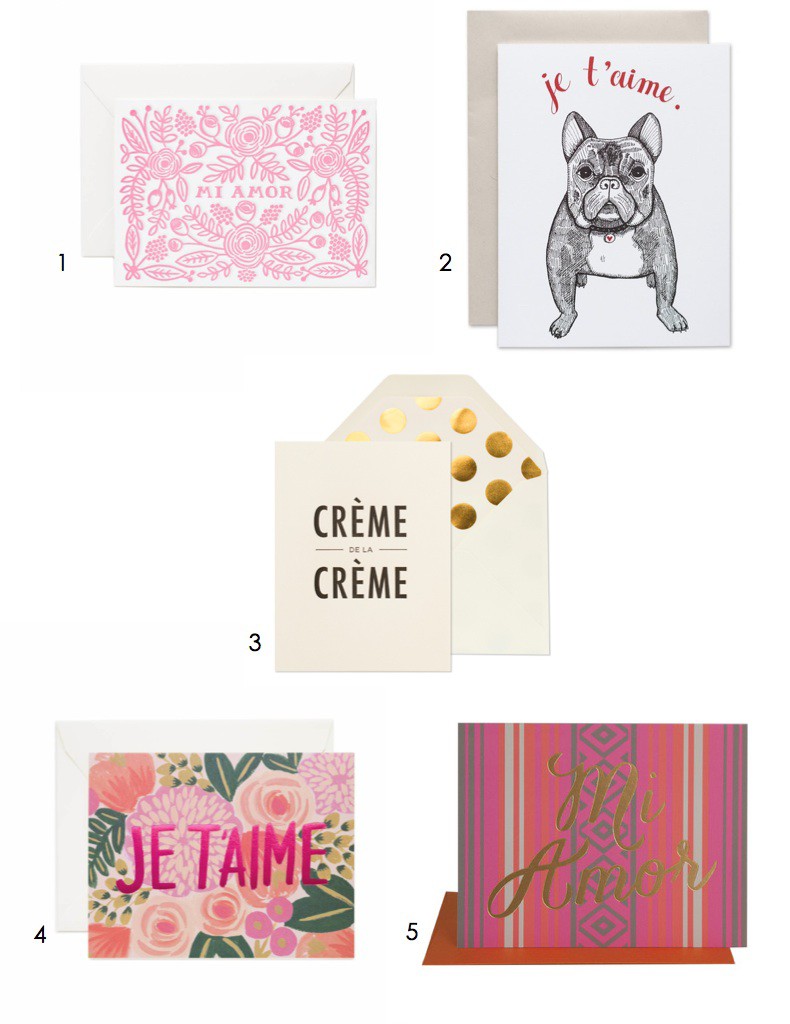 1, 2, 3, 4, 5
---
Now these are for those of you who like to have a little fun with your loved one ;)  We couldn't get enough of these cards that have some fun with puns!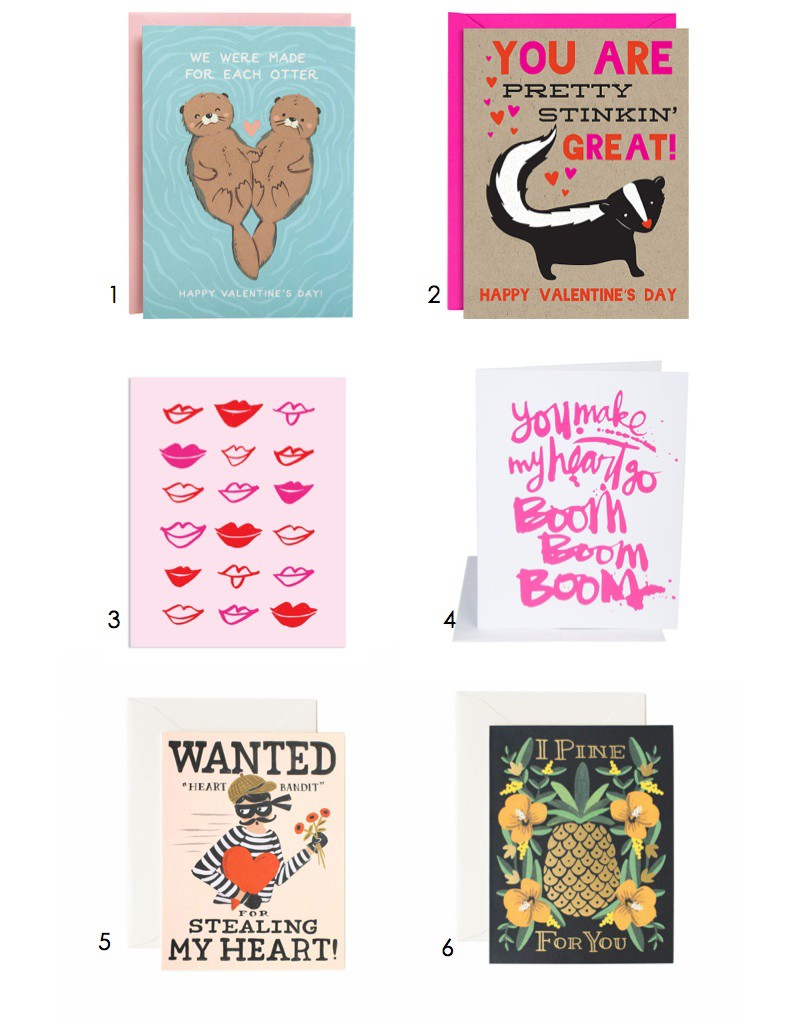 1, 2, 3, 4, 5, 6