When my friend Julia asked me to help out with her son Gram's 3rd birthday party I of course jumped at the chance. Julia owns Gunn & Swain and Seaesta Surf, both brands that I love and well, I love her too! She wanted a backyard movie night for Gram, something simple but fun! When I visit my parents in Northern California we do backyard movie nights and it's so fun! Definitely something I want to do now that we have a backyard!
Although this says Summer party, truthfully Julia threw this in March! But we live in Southern California, so it's basically always Summer. I just love the idea of this party in Summer, could work well anywhere! For this party Julia used our E-Celebrate package, if you don't know about that you can read about it here.
Basically I listened to Julia's ideas and created a mood board for the party and provided her with a few specific ideas and let her take it from there! I was available for any questions or concerns, but it's a great option we provide for party planners on a budget.
I probably helped Julia a little more than the average E-Celebrate, but you get the idea! For this party we incorporated her amazing blankets. I used the colors and prints as inspiration. We also came up with some real cute movie themed quotes for signage and such too!
So let's check out how this party came together!!
Photos by Taryn Kent
Let's start with these amazing invites by Taryn from Twinkle & Toast. We went with an army green, black and white color scheme. How great are those envelope liners!? I found a tile I really loved and showed them to Julia, and Taryn recreated it brilliantly!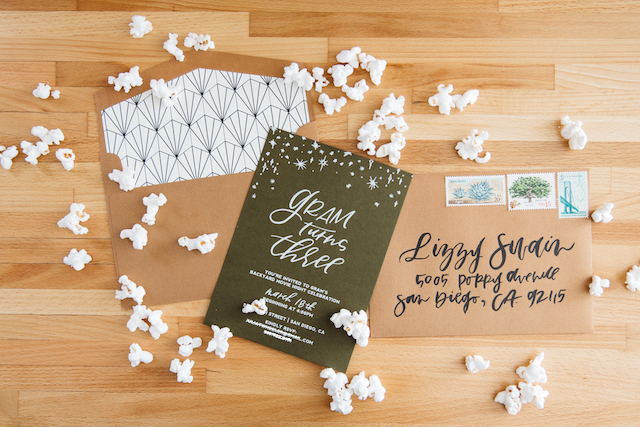 My next idea/request for Julia!? A snack shack for Gram to serve popcorn and other treats to his guests! Luckily Julia's husband Dusty is an amazing craftsman. He's the owner of Real Made, I love everything he creates!! Look at how great this is?! Perfect for hours and hours of playtime after too!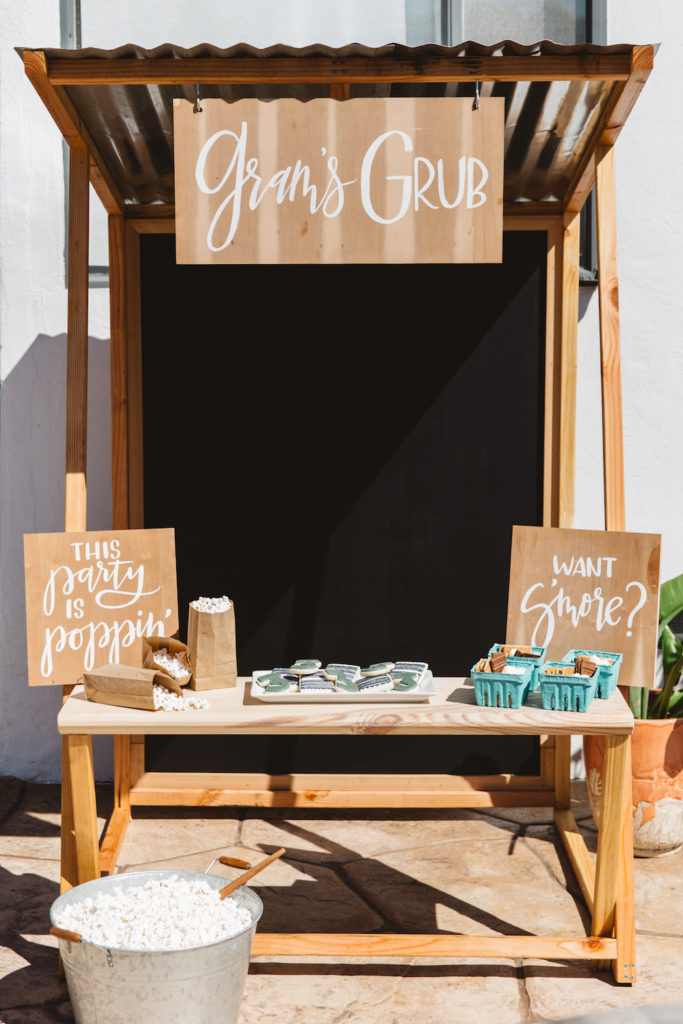 How cute is the signage by Studio BDR?! All of the sayings Julia and I came up with were spot on for the party!!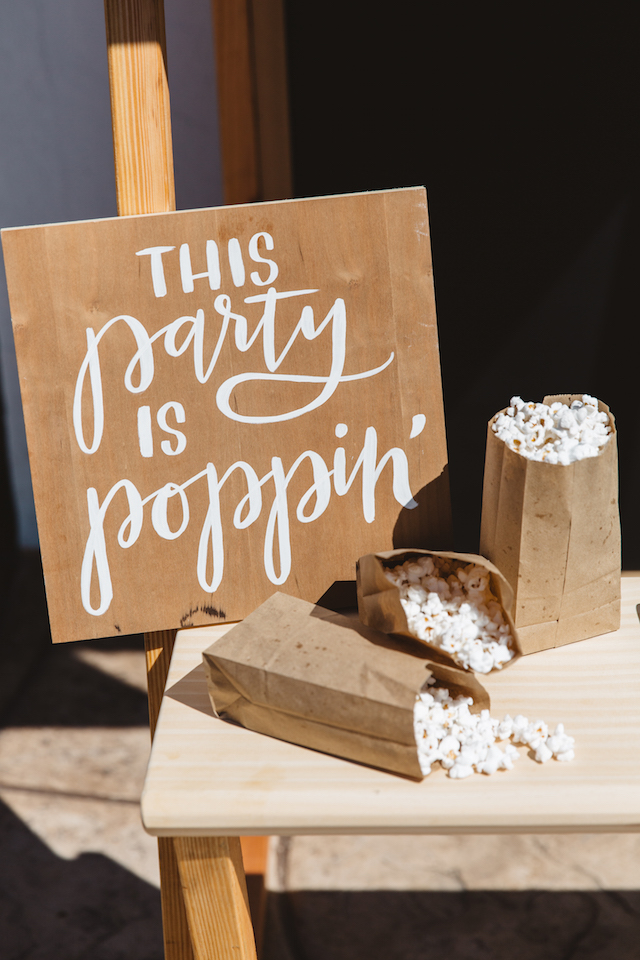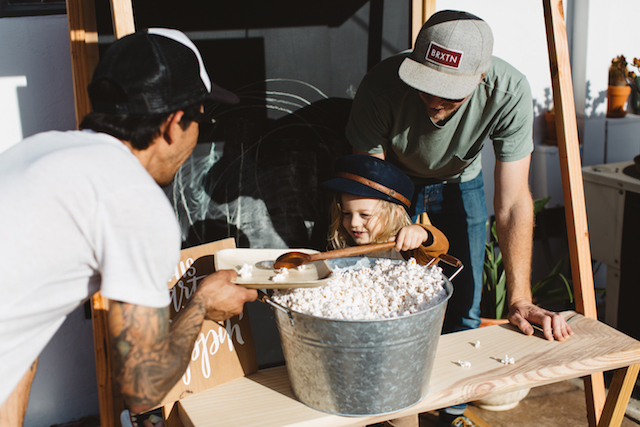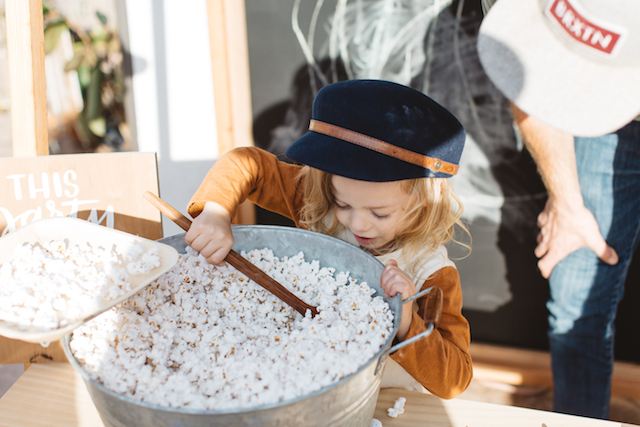 Gram and Daddy serving up all the popcorn to their guests!!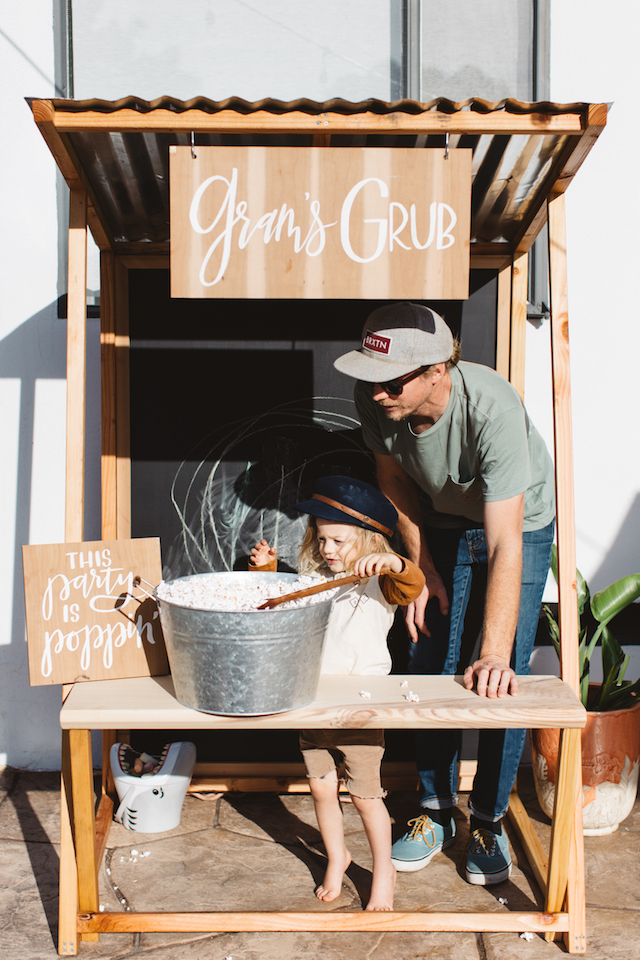 The table set up is so perfect! I love those tiny white chairs!! We found a pattern that we used for the placemats and added some neutral accessories. The turquoise s'mores boxes were the pop of color we needed! I think my favorite is the matte black plastic flatware though!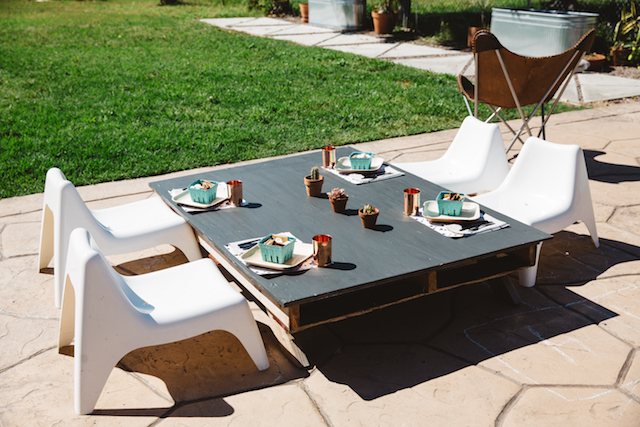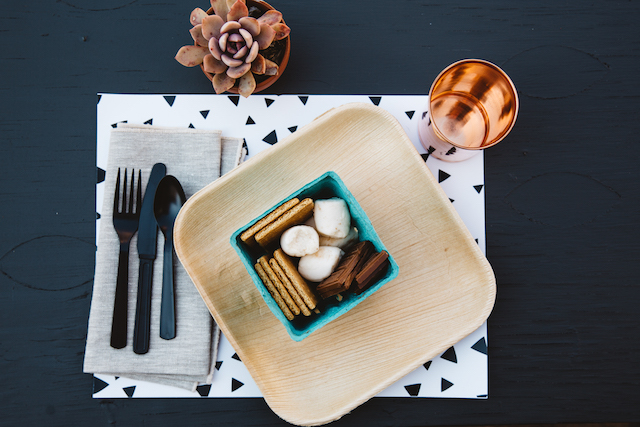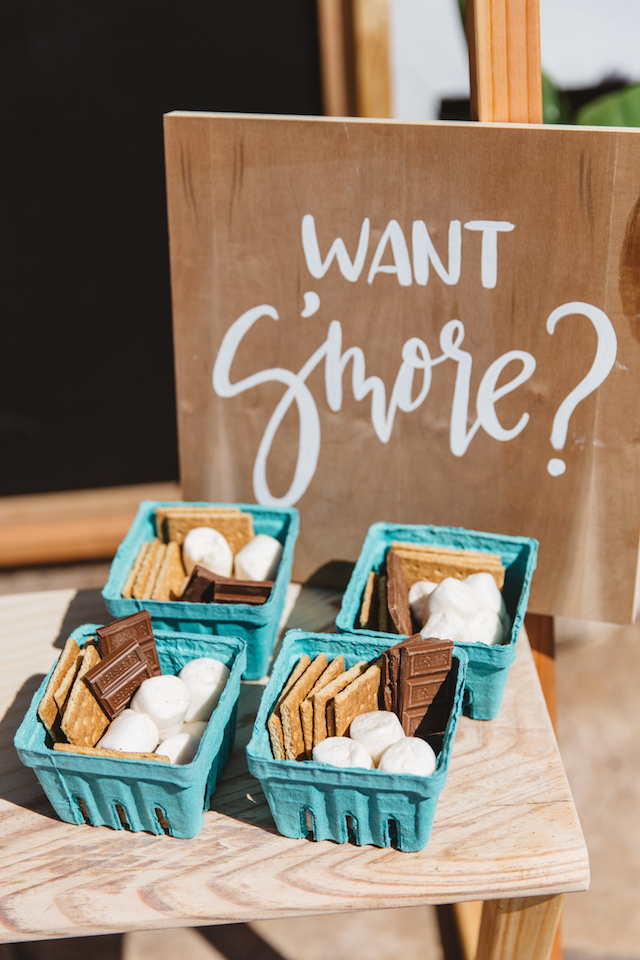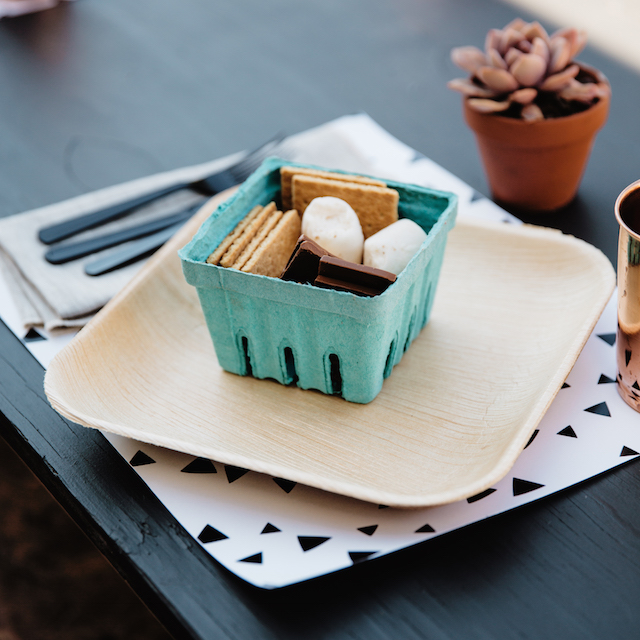 How rad is Julia's backyard and skate ramp?! Any boy's dream come true!!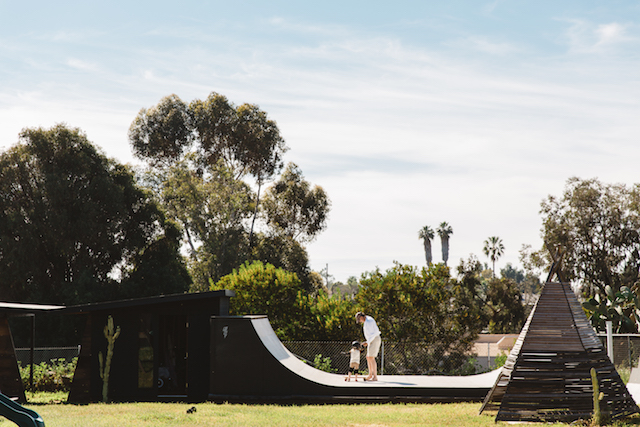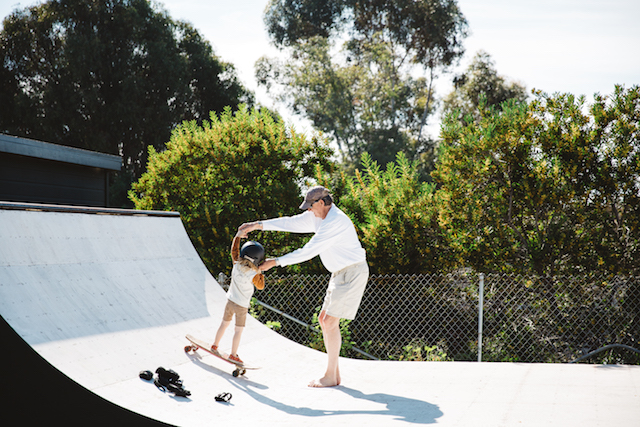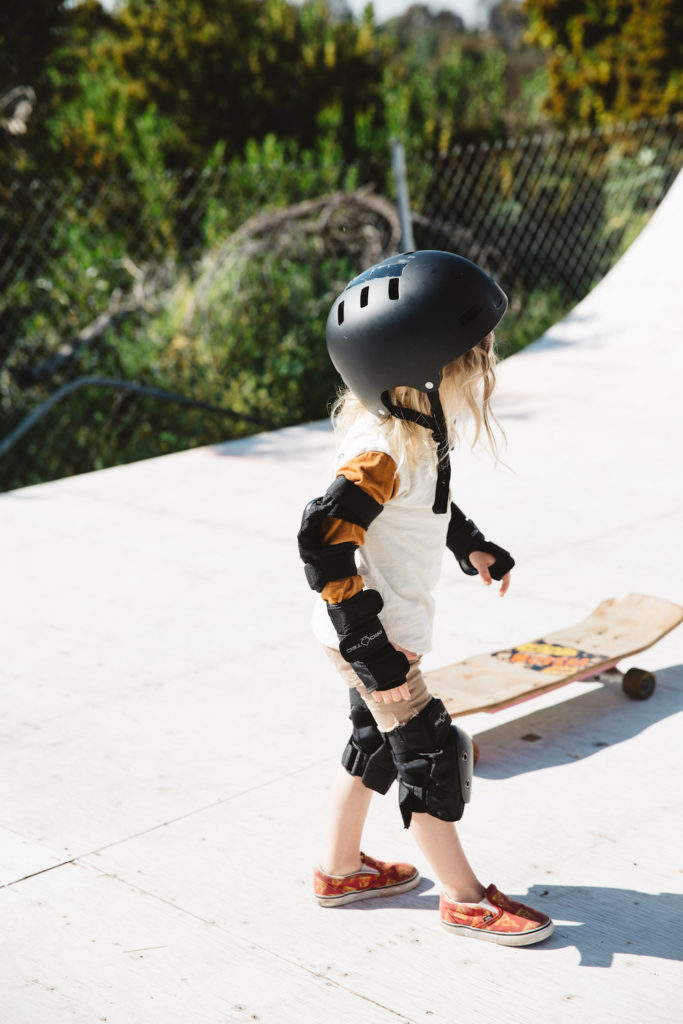 I'm in love with this set up Julia has in her backyard as well! Those are her pillows she carries in her shop that you can find here. Also, I'm obsessed with those lanterns!!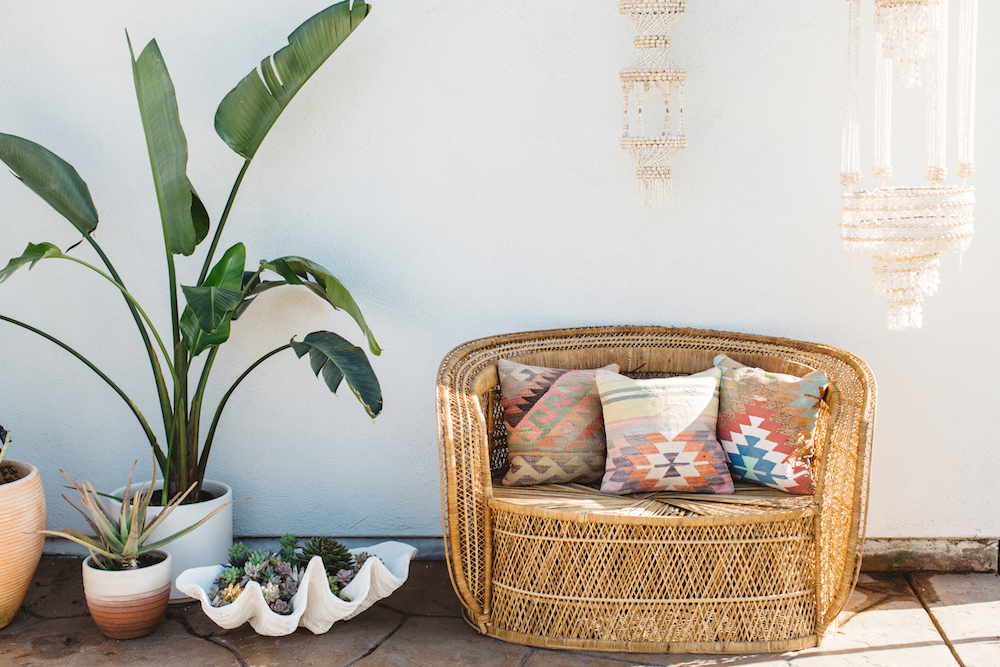 There's the mama herself! Julia is so smart… She had Gram's little sister Lizzy a few weeks before Gram's real birthday. This mama is smart, she started all the planning way in advance. Then had the party a few weeks after his actual birthday to make it easier.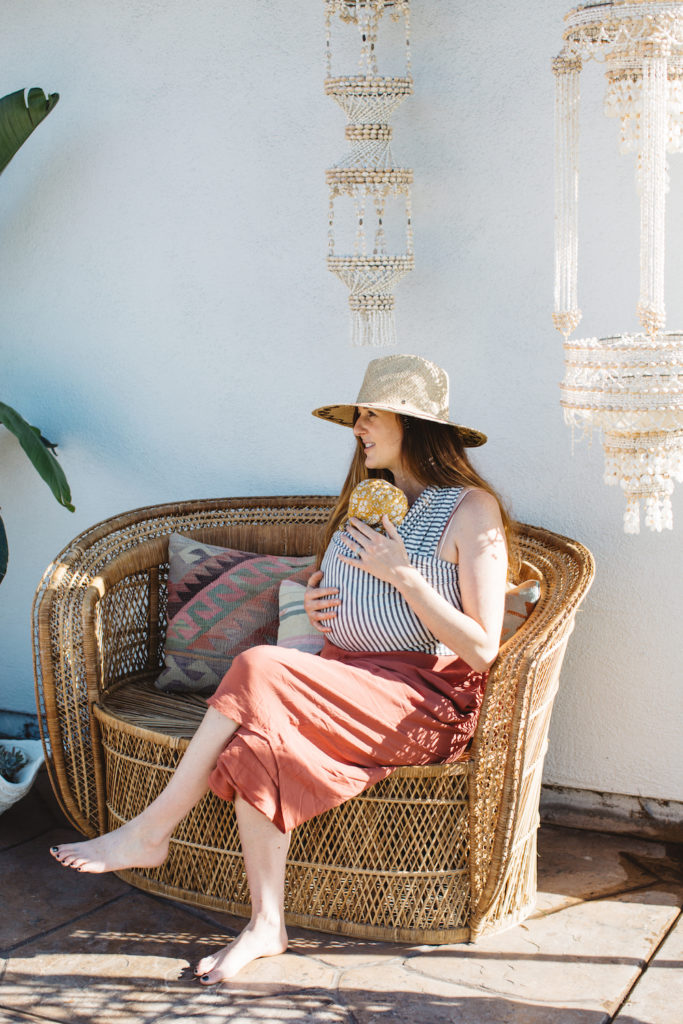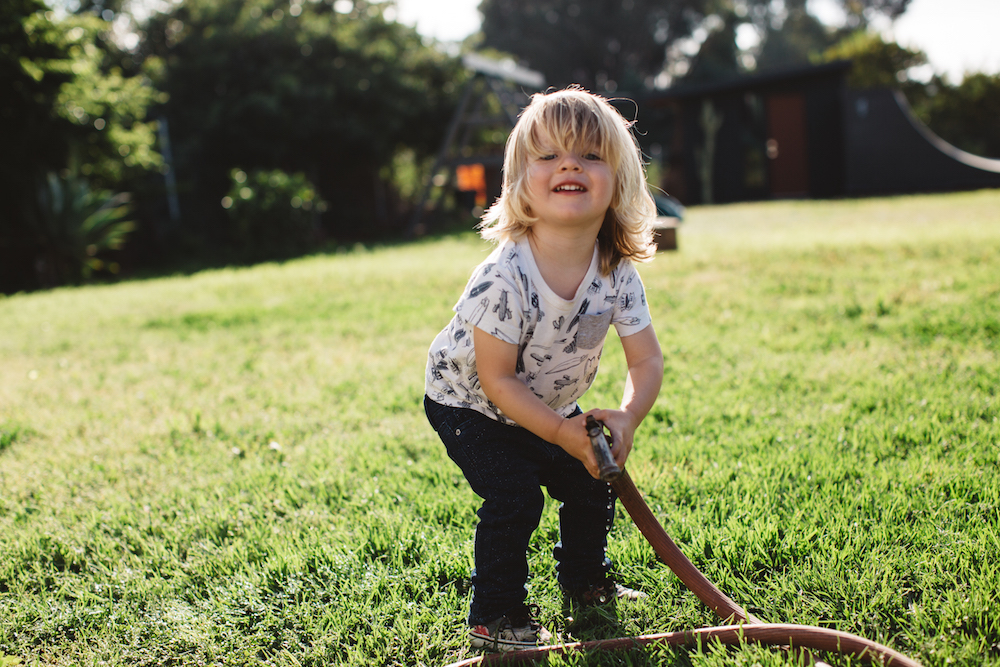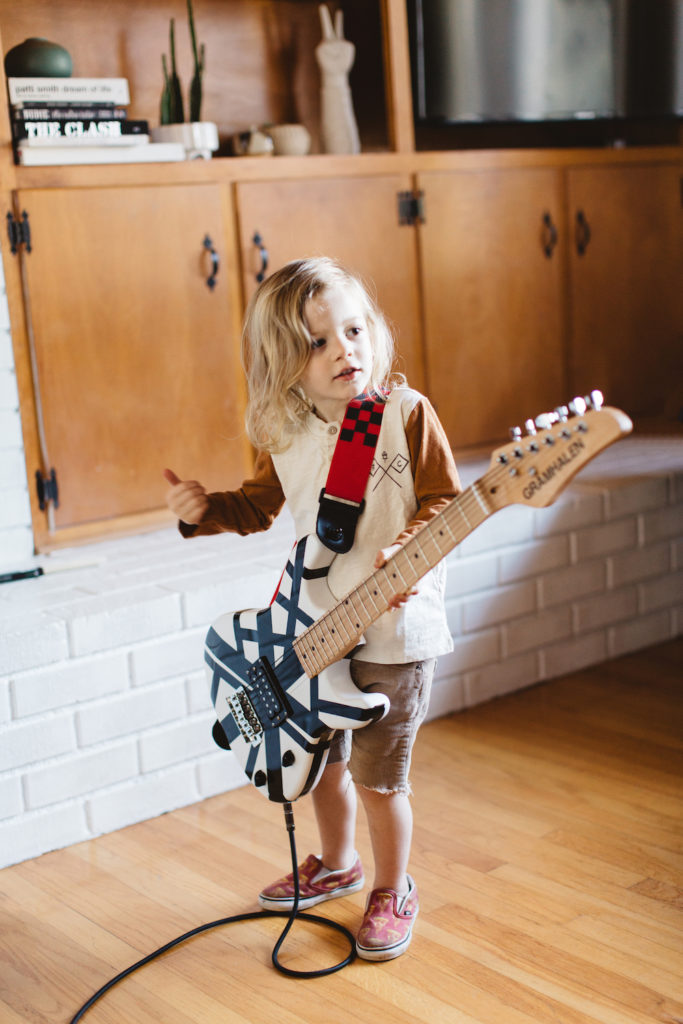 How amazing is this backyard movie set up?! So perfect and cozy, I want this in my yard!!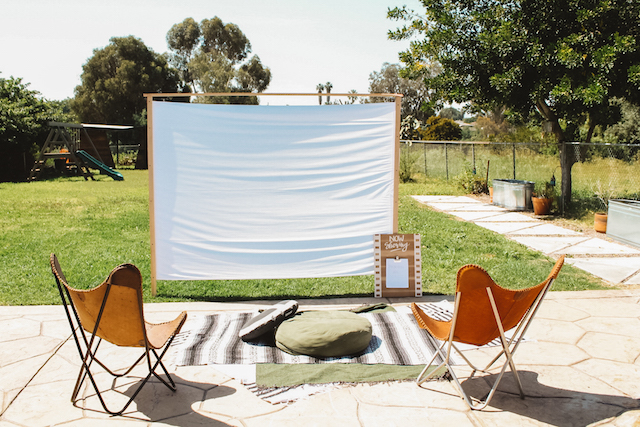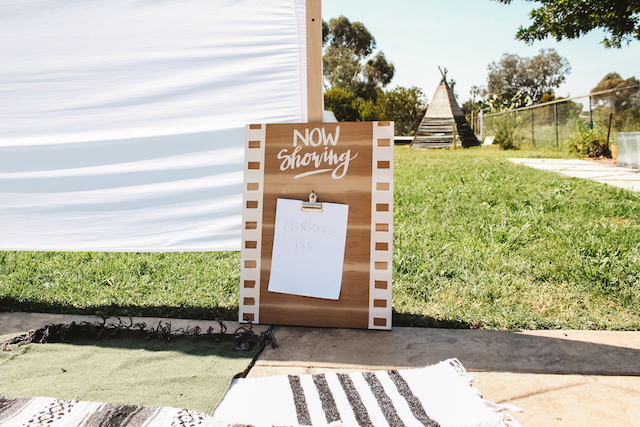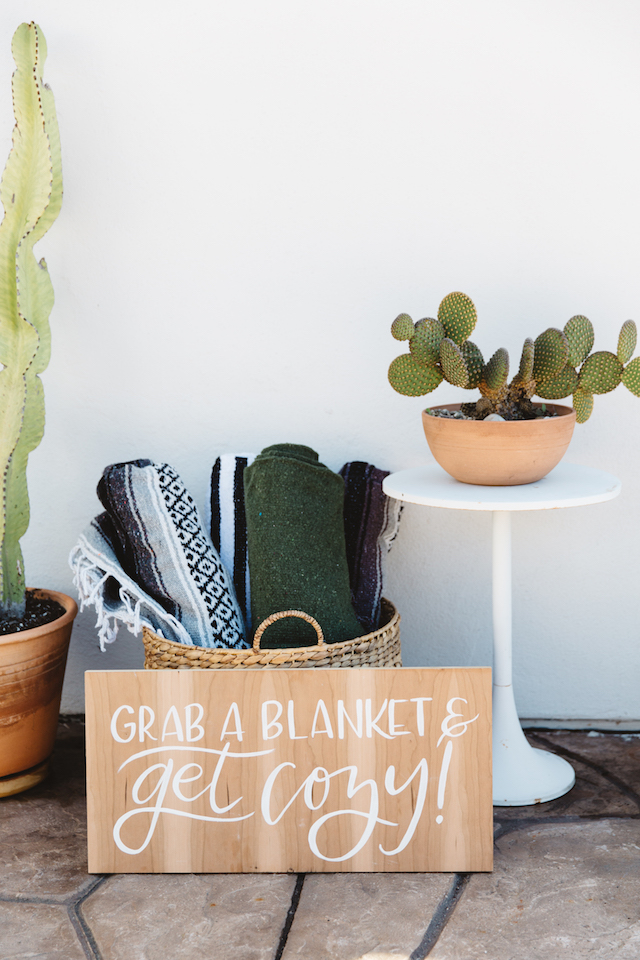 Glow sticks and fake tattoos for everyone!!!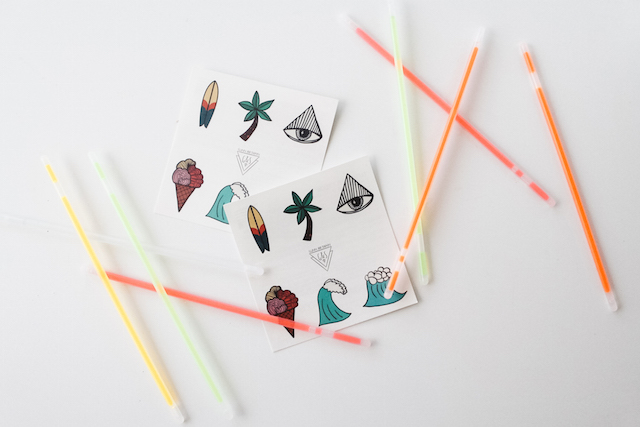 And my favorite part, custom cookies to look like Julia's Mexican blankets. Can you even?! They are by Rachael's Custom Cookies.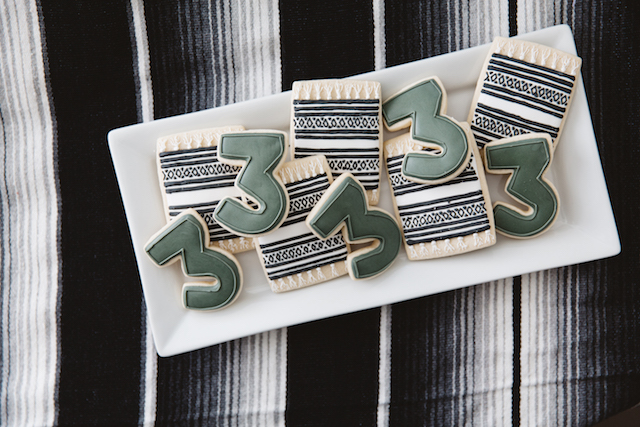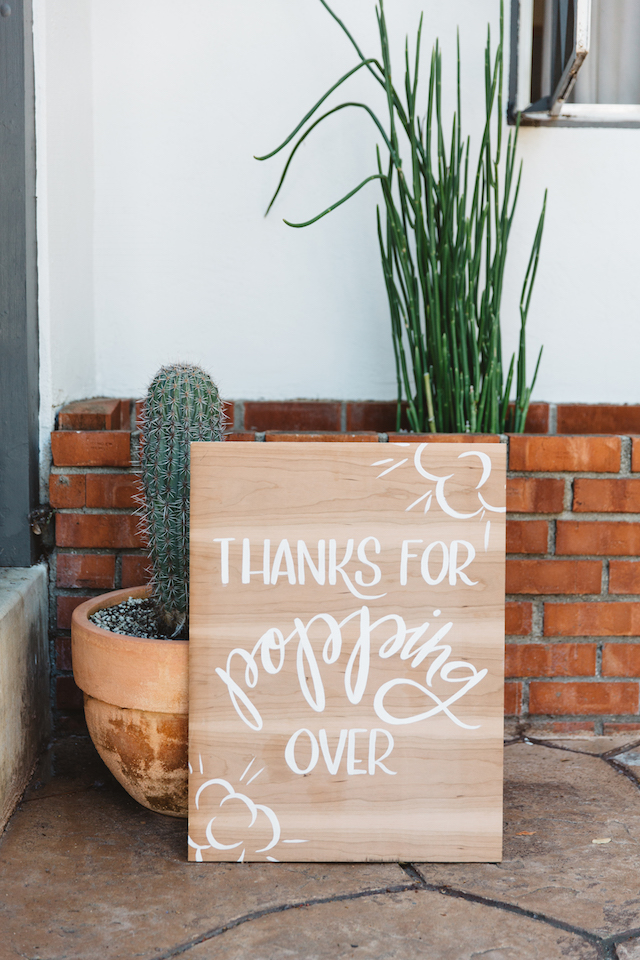 Isn't this the cutest?! Now I have to plan a backyard movie night of my own!!!
xx
Jacquelyn