Since it's Dad week, we are trading our Summer Cocktails for Daddy Cocktails today.  We partnered with Heritage Distilling Co to bring you these delicious picks by our husbands you met yesterday on the blog here!  We asked them what their all time favorite cocktail was and here's what we got…
Damon's Mocha White Russian
Damon has a love for food and with that comes a love for creamy and rich, so his drink of choice was a Mocha White Russian and you better believe it's a sweet one!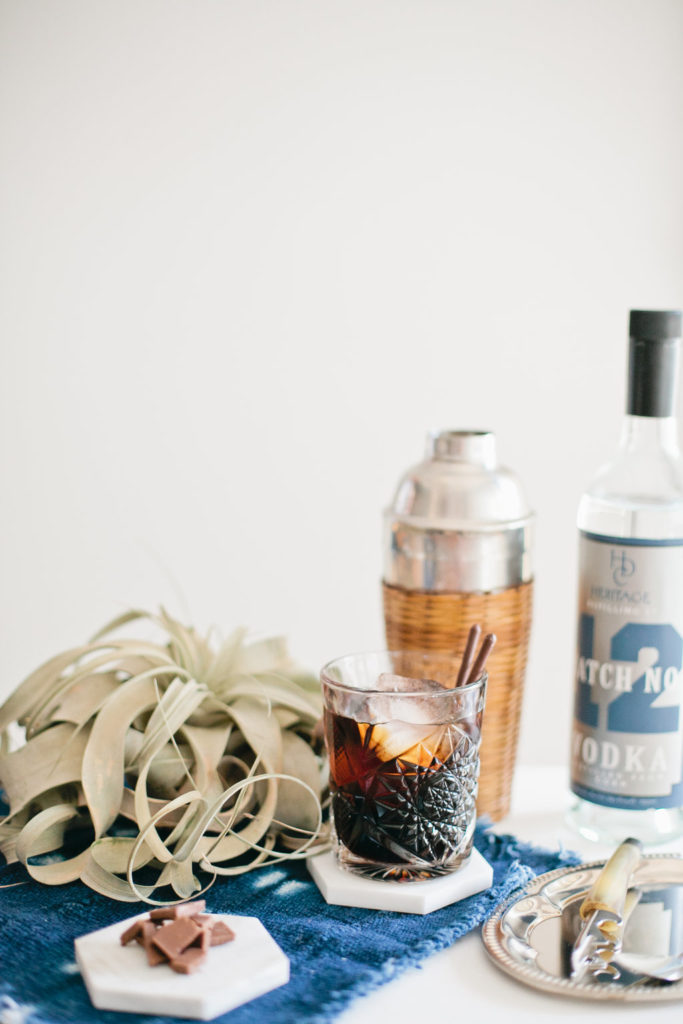 Ingredients
Ice
Vodka
Coffee Liquor
Heavy Cream
Daily's Chocolate & Cream Cocktail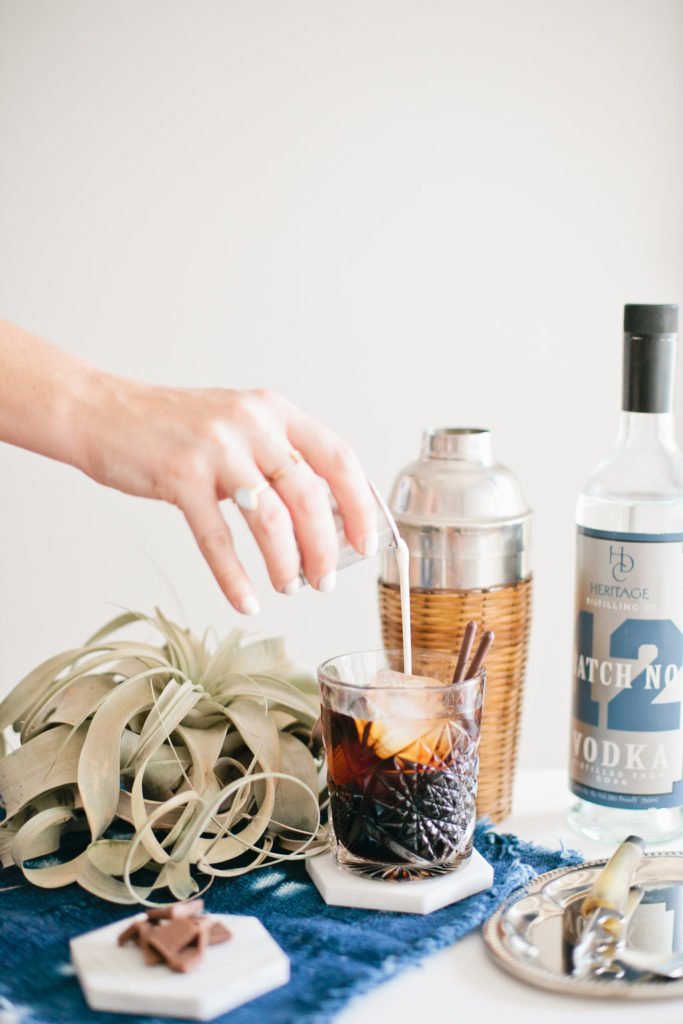 Get your fancy cup and fill it with ice.  Add 1 1/2 oz Vodka, 1/2 oz coffee liquor, 1/2 oz heavy cream and 1/2 of the chocolate cream cocktail.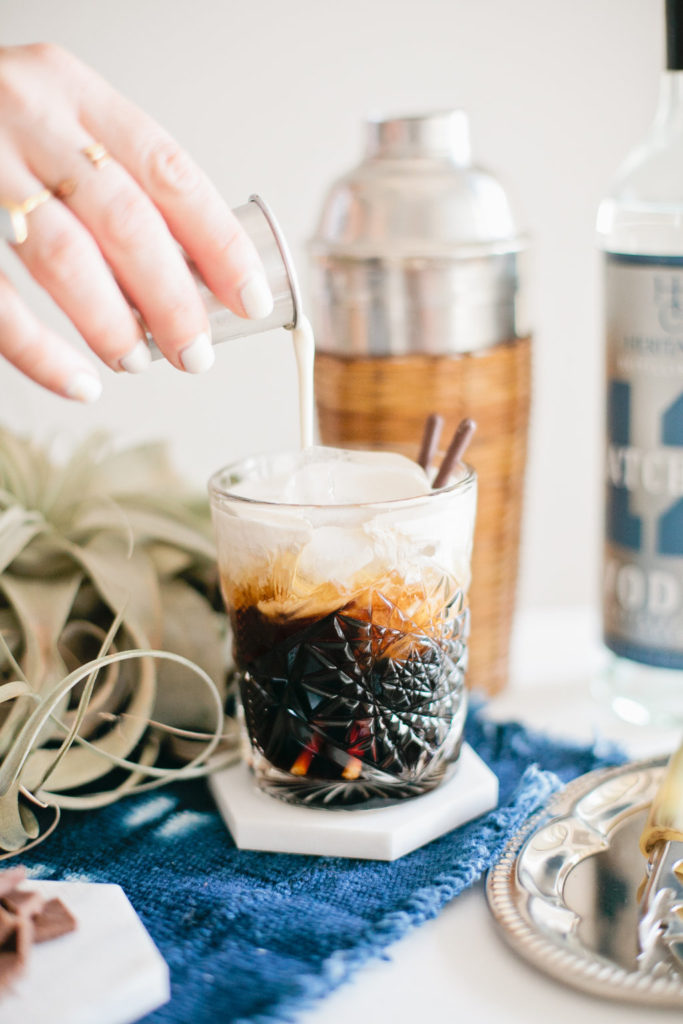 Garnish with some chocolate straws or chocolate pocky stix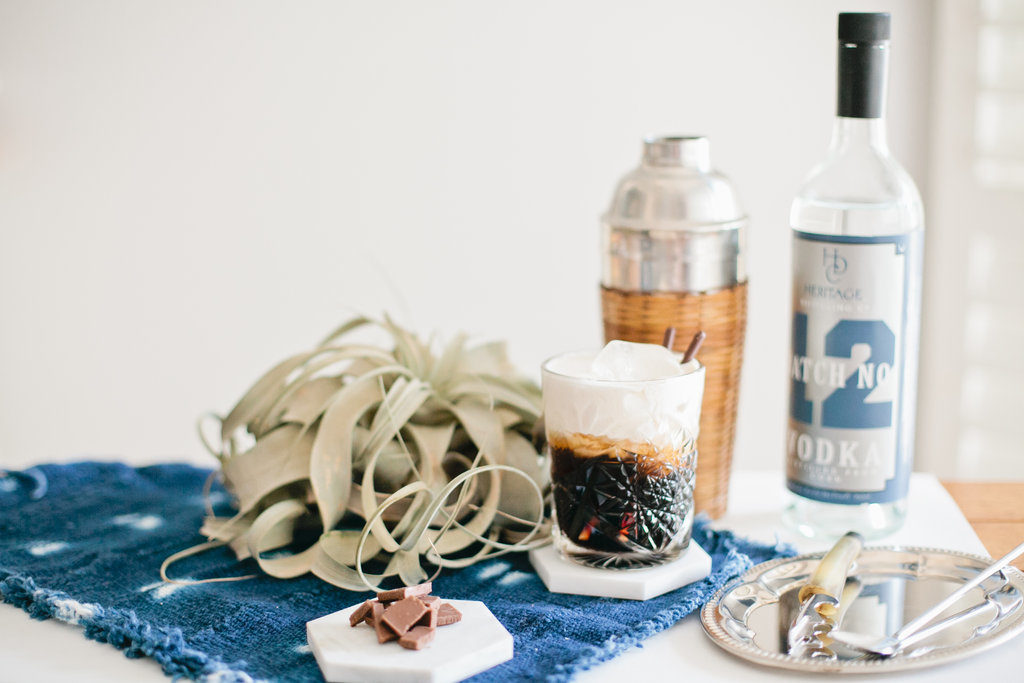 Next up we have Nate's Rosemary & Tangerine Old Fashioned
Nate like's his drinks stiff, usually just on the rocks, but we brightened this one up with a little more flavor!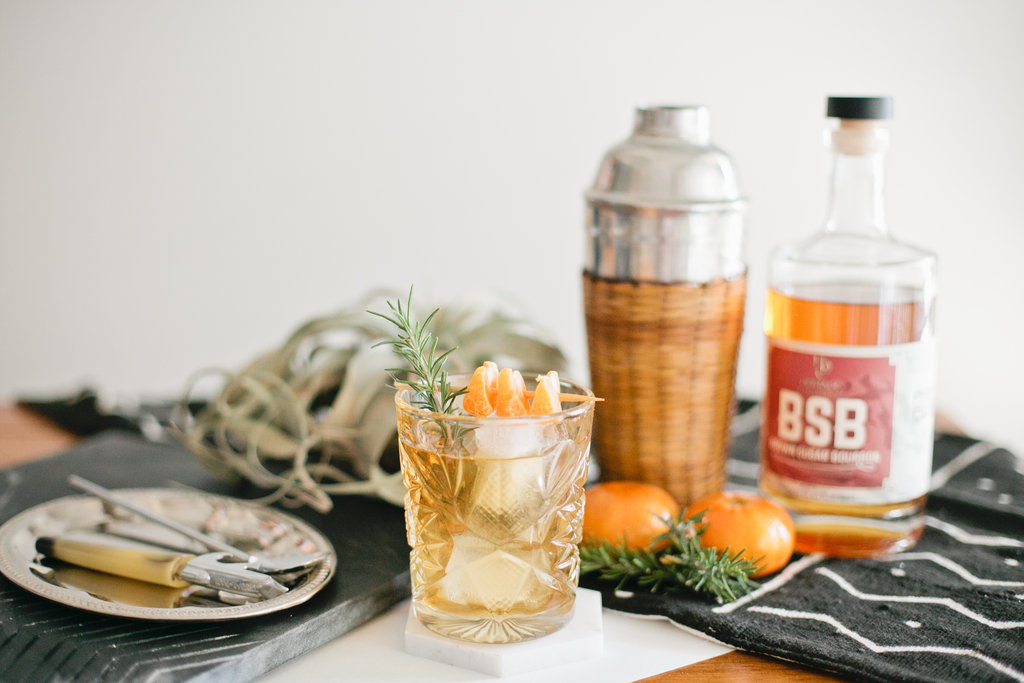 Ingredients
Rosemary Simple Syrup
Angostura Bitters
Ice
Bourbon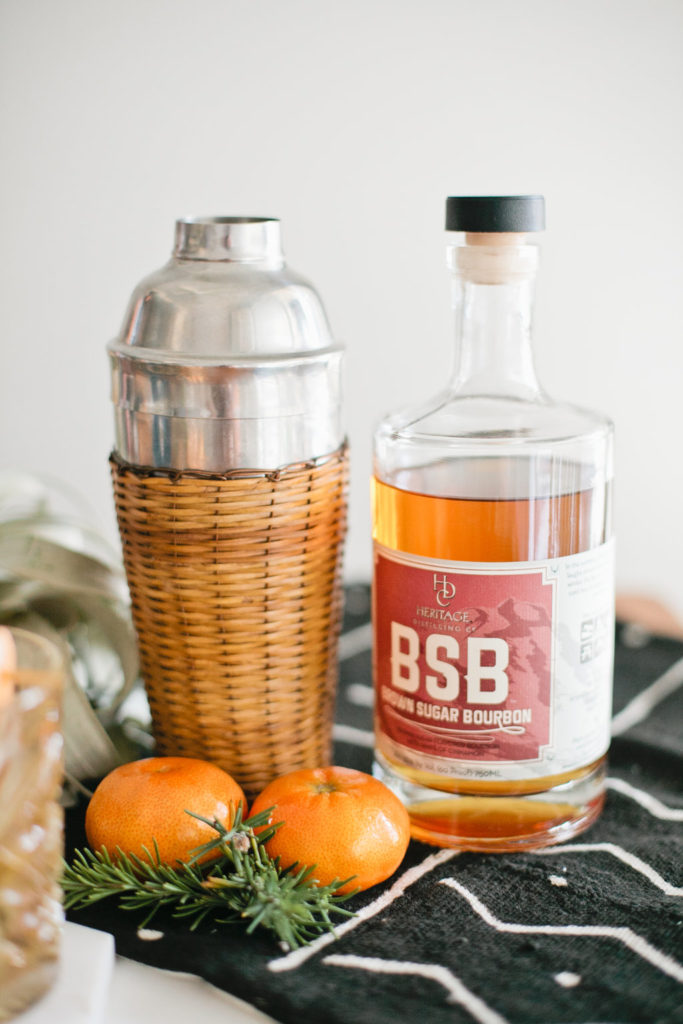 Pour the 2 tsp simple syrup and 2 dashes of bitters into the glass and stir to combine.  Add the ice cubes and pour the 1/2 oz of bourbon over the ice.  Garnish with rosemary and some tangerines.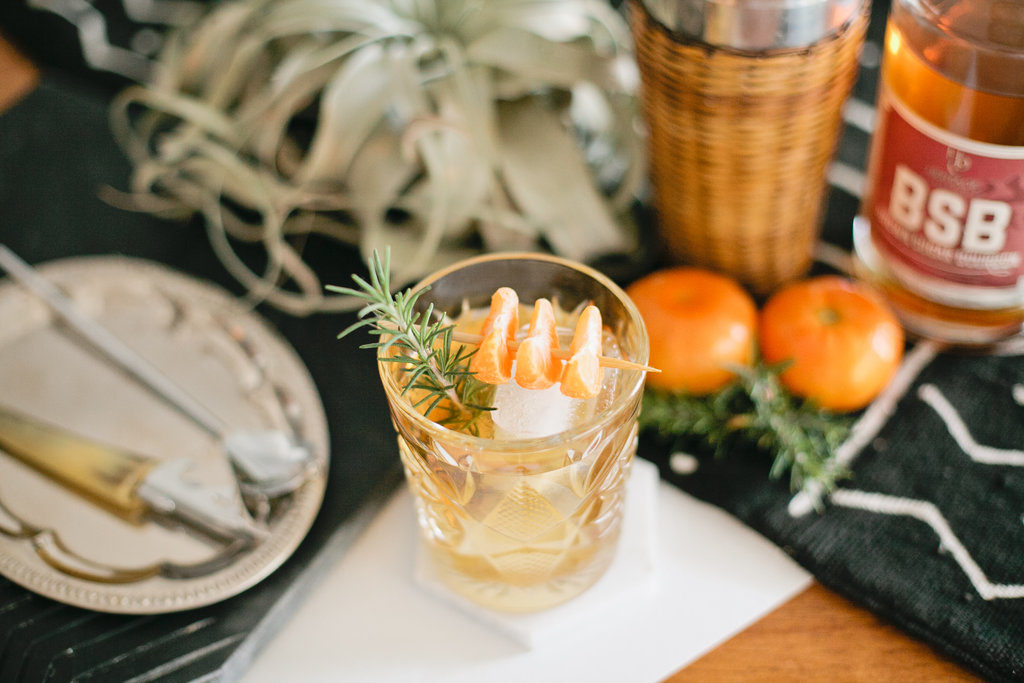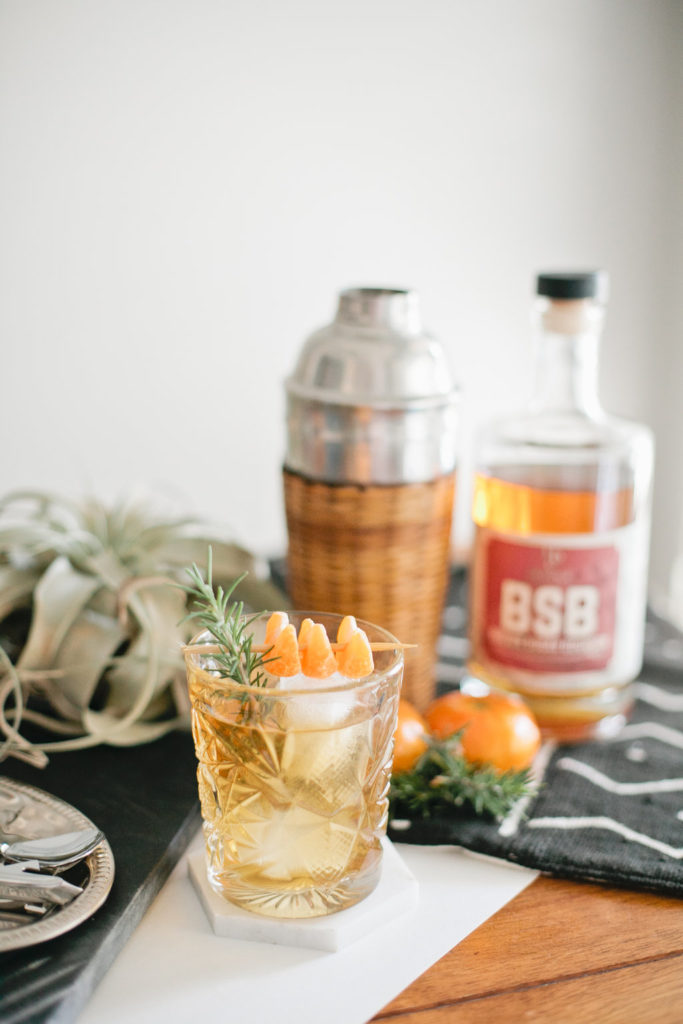 Give your Dads a try of these… if they are vodka or bourbon lovers they would sure enjoy them!
Happy Fathers Day!!
Xx Leah