We are so excited to share with you our mini series about Summer Entertainment that involves 3 key areas of your home.  We've partnered with some amazing brands like Shutterfly and Little Market, plus more amazing vendors too! We had so much fun playing around with Edyta Szyszlo's beautiful succulent images for our little styling project. Take a look at how we integrated them in all these areas of our homes, and make sure to see all of the details on SMP Living tomorrow!!
First here's the coffee table…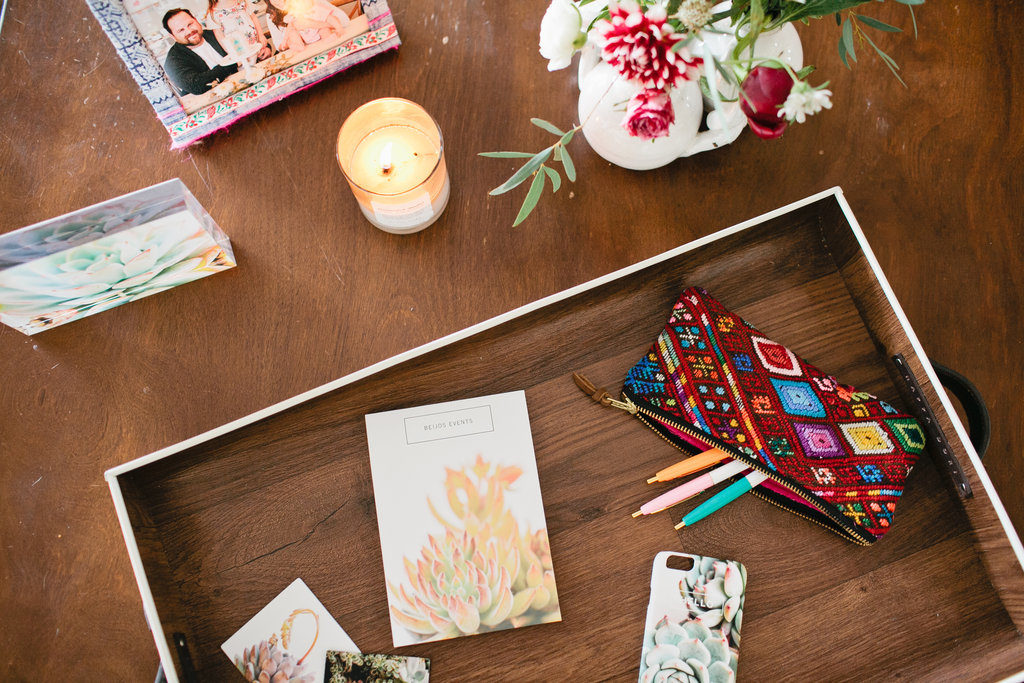 Key pieces… Flowers, picture frame, Candle and a tray for all the little things…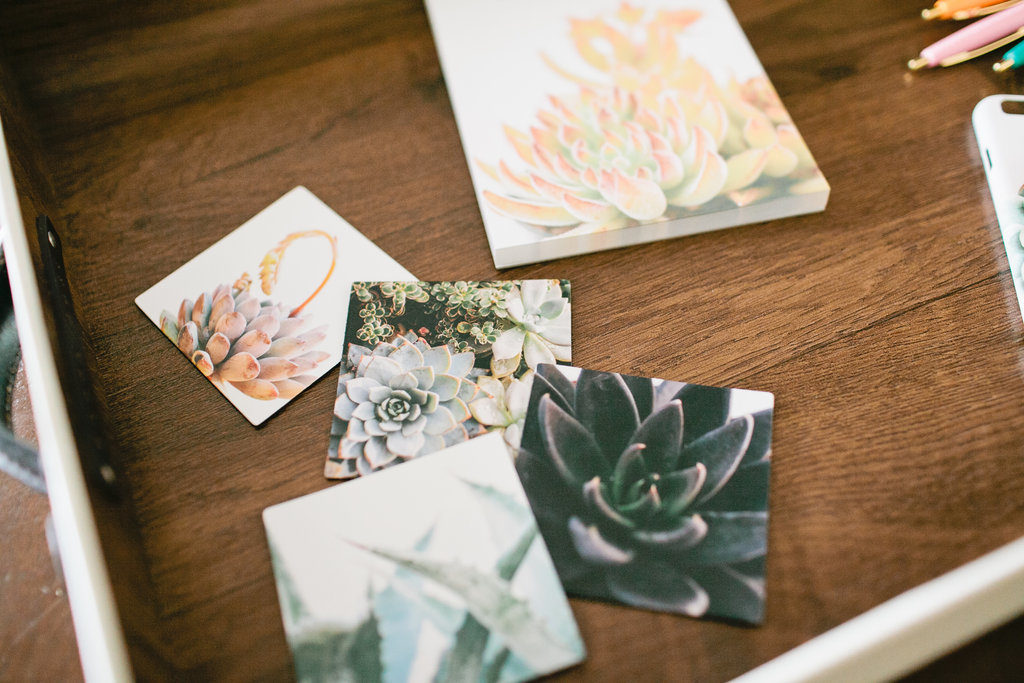 Coasters play a key role on your coffee table too!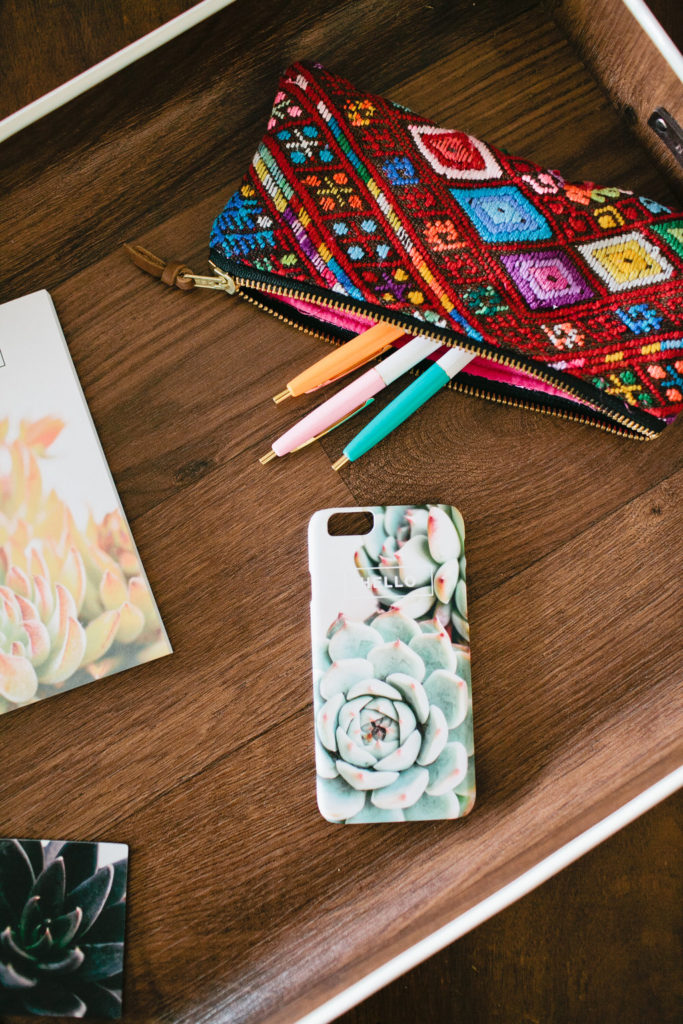 Integrated this fun pencil pouch by the little market to add some color.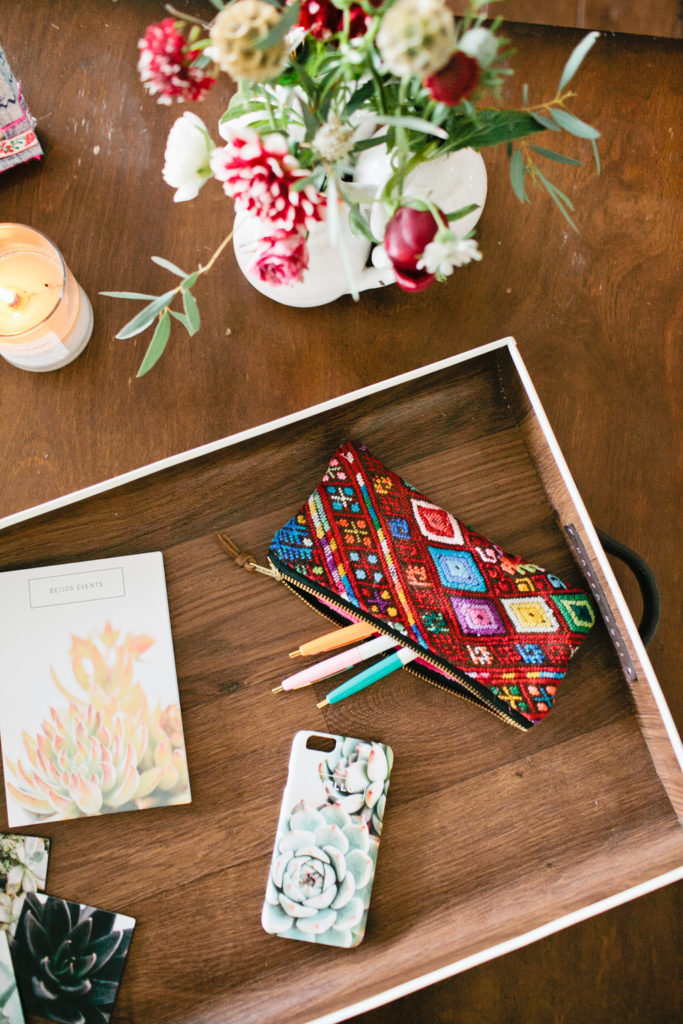 Always good to have fresh flowers when you have company.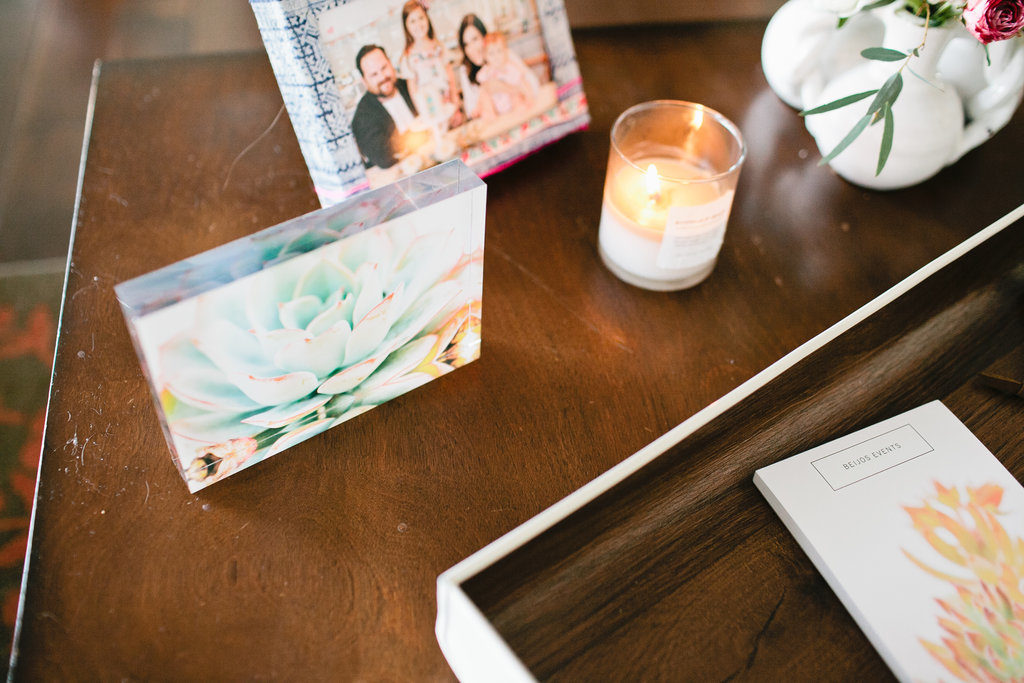 And this acrylic piece adds some different texture and neutrality too.
Moving on to the couch…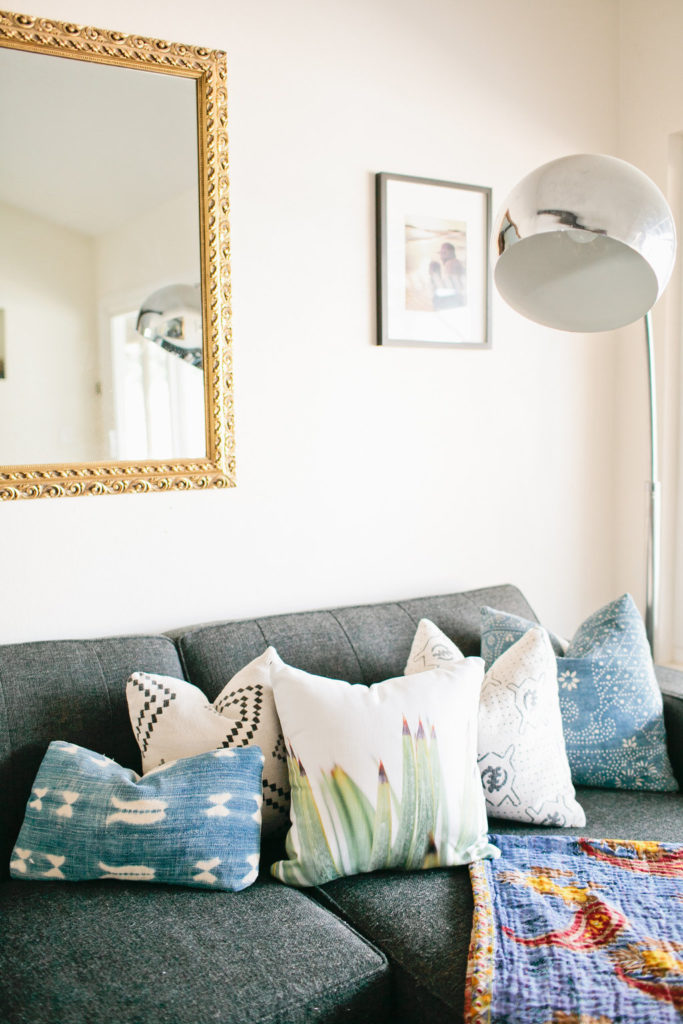 Key Pieces…a colorful throw and lots of pillows!!
Adding some color here with the pink and some cool and neutral succulent pics.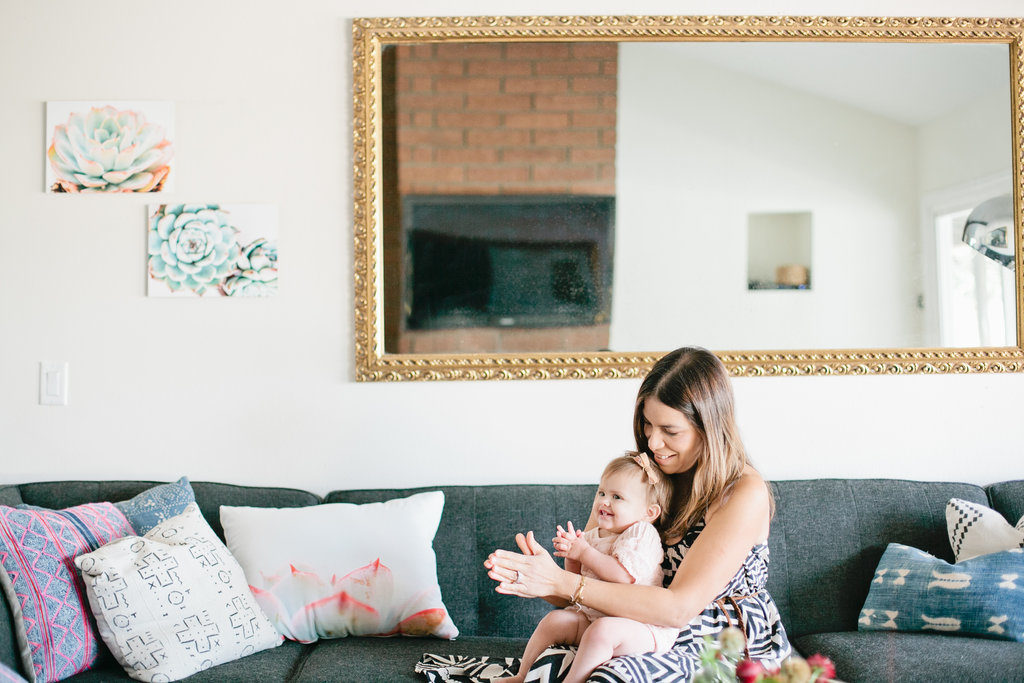 The living room is the center of our home. It's where we always are and it's important to me for it to be bright, and comfortable.
Here are some fun styling tips for the coffee table and living room in your home…
1. Always have new fun coasters!  This is something that can always be switched out if you have a neutral palate either seasonally or just when you feel like it.  Little fun changes like this can totally change the look of your coffee table.
2.  Always have a yummy smelling candle.  This is important seasonally as well!  Pick out your favorite scents for each time of the year and let it permeate through your home.
3.  A tray is so useful at your coffee table.  To keep all the small things together and organized.  The pad of paper and pens for that quick note or thought on your mind, a place to keep your coasters and cell phone.
4.  Fresh flowers are key!  They brighten up the space and also have the power to change up the room a little adding some flair if bright, or softness if neutral.
5.  Using succulents for your pictures, pillows and accessories is timeless.  They go with EVERYTHING and they are so pretty to look at.
Special thanks to all of these amazing vendors…
Happy Summer Entertaining and stay tuned for our Bar Cart later today and our table tomorrow!!
X Leah