---

OMG! It has been beyond hot here this week. I love summer days, but man oh man it is just HOT! When the heat reaches the high 90s, I know that I need something to cool me down.
We partnered up with Heritage Distilling to show you how to use their tropical vodkas and turn them into some refreshing cocktails. When looking thru their website, I was really excited about their hibiscus vodka. You don't see that flavor very much, and it was a must that I gave it a try. I have kinda been obsessing over anything hibiscus since our Girls Day Out in Palm Springs. We went to a fun hip coffee joint called Ernest Coffee. They had this really yummy hibiscus tea. Since then, when I see anything hibiscus I grab a hold of it.
I took that idea and ran with it but with a little twist on it. Instead of tea, I used lemonade. Getting crazy over here! Lemonade is a perfect thirst quencher in the summer. Did you ever do a lemonade stand in summer? I sure did, and thinking about it… an adult lemonade stand is not a bad idea!! HA!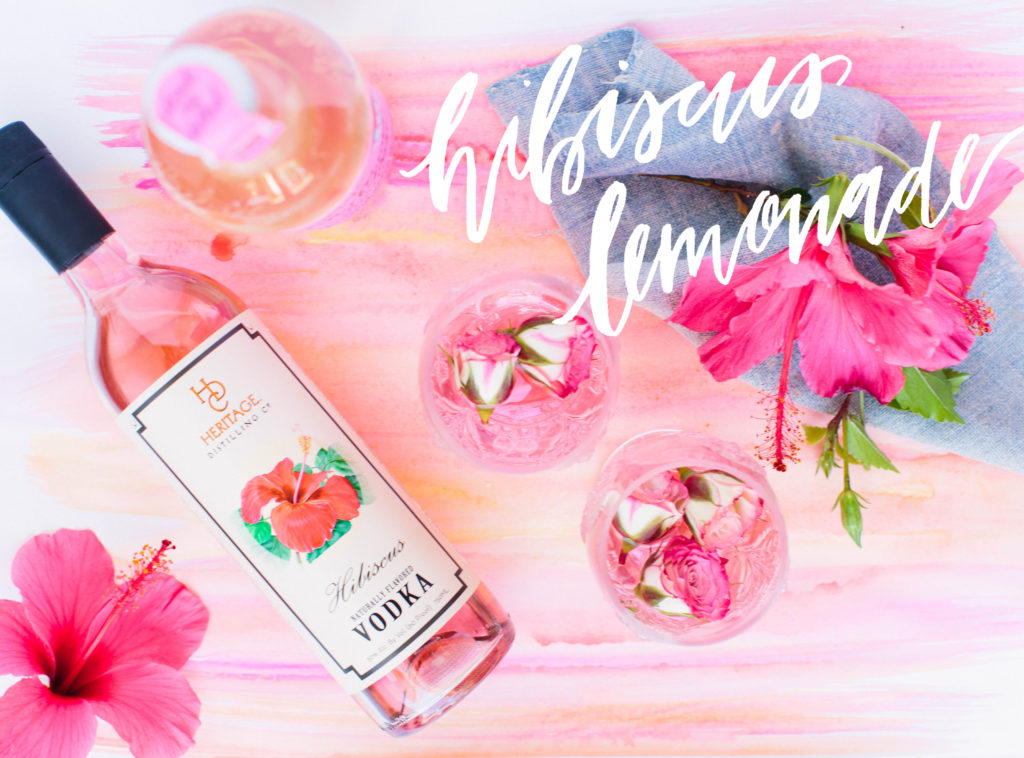 This is one pretty cocktail that will have you beating the heat in no time!
Photos by Meg Perotti
Let's get to it…
Ingredients
Elderflower and Rose Lemonade (or lemonade of your choice)
Ice
Tonic Water or Sparkling Water (your choice, this is optional as I like it to add some bubbles)
Lemon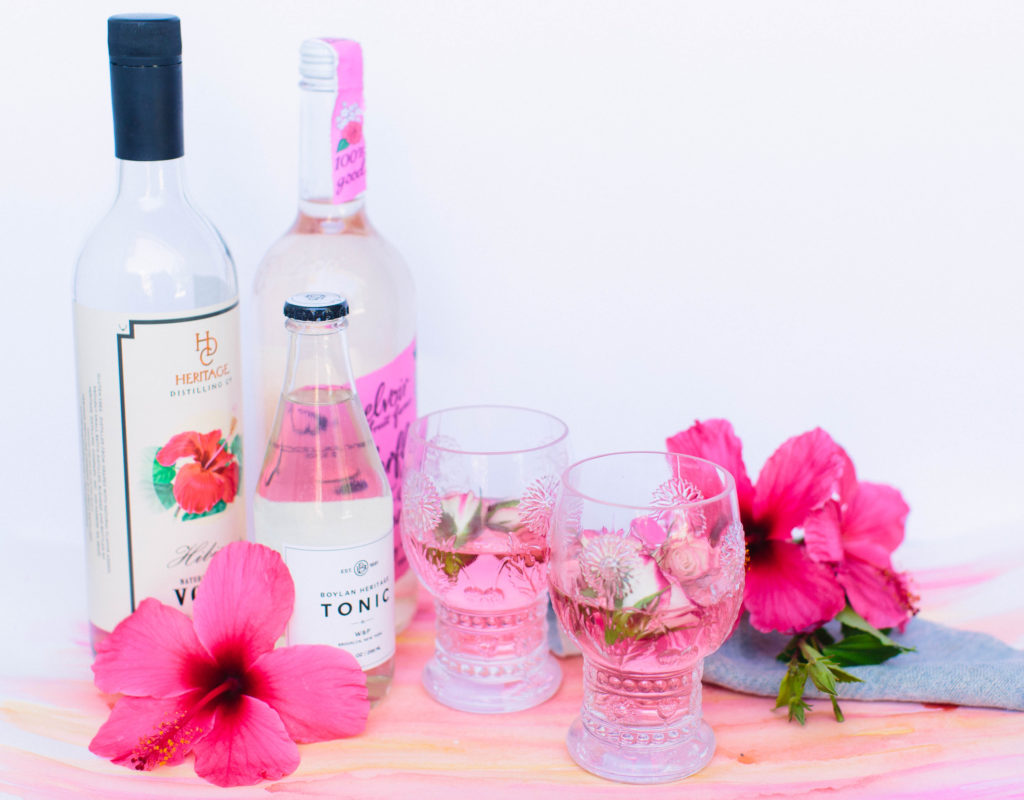 Directions
Fill glass with ice.
Pour in 2 shots of the Hibiscus Vodka. (lessen if to strong)
Fill glass half way with the lemonade.
Just a splash of tonic or club soda, this optional.
Squeeze of lemon to give you the freshness
Stir to combine, and sip away!
Stay Cool!
xx
Abby