Couple more cocktails coming your way as we are coming to the end of Summer…(sad face).  Don't worry though, we got you covered with more lined up for Fall and Winter! Today we are going a little dainty, and girly with the Peach Champagne Cocktail. Something great for an impromptu get together with the girls, or a shower.  It's definitely a hit because who doesn't like Peach and Champagne?  Put it in a pretty coupe glass and your fancy!! Oh and it's also the easiest thing to make on the planet!!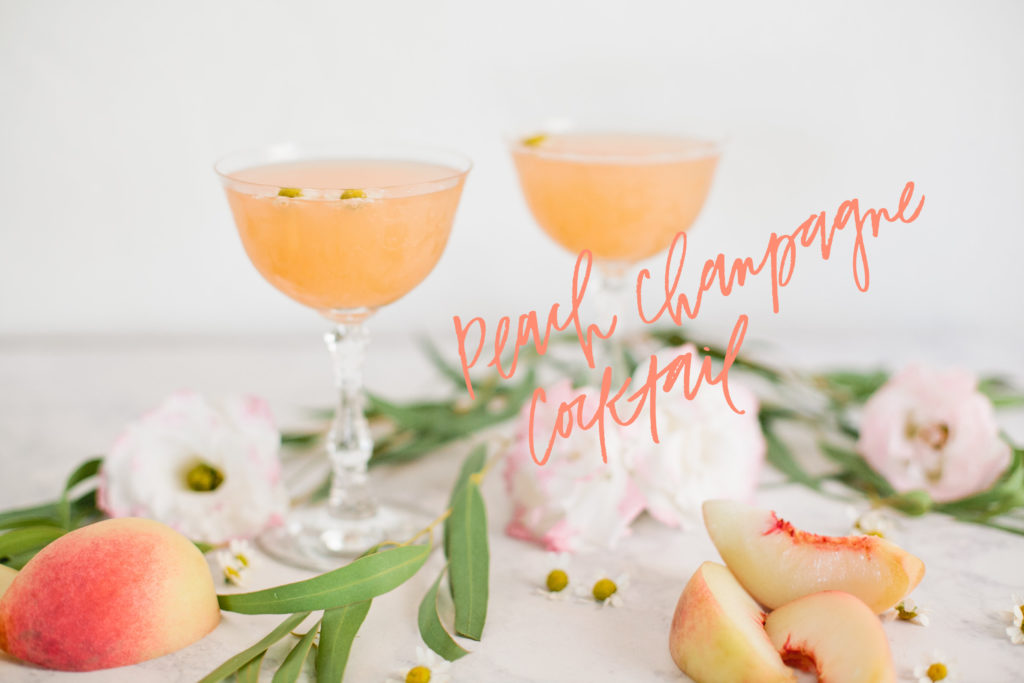 Here's how to do it…
Ingredients:
Alize Peach
Frozen Peaches
Powdered Sugar
Champagne
Grenadine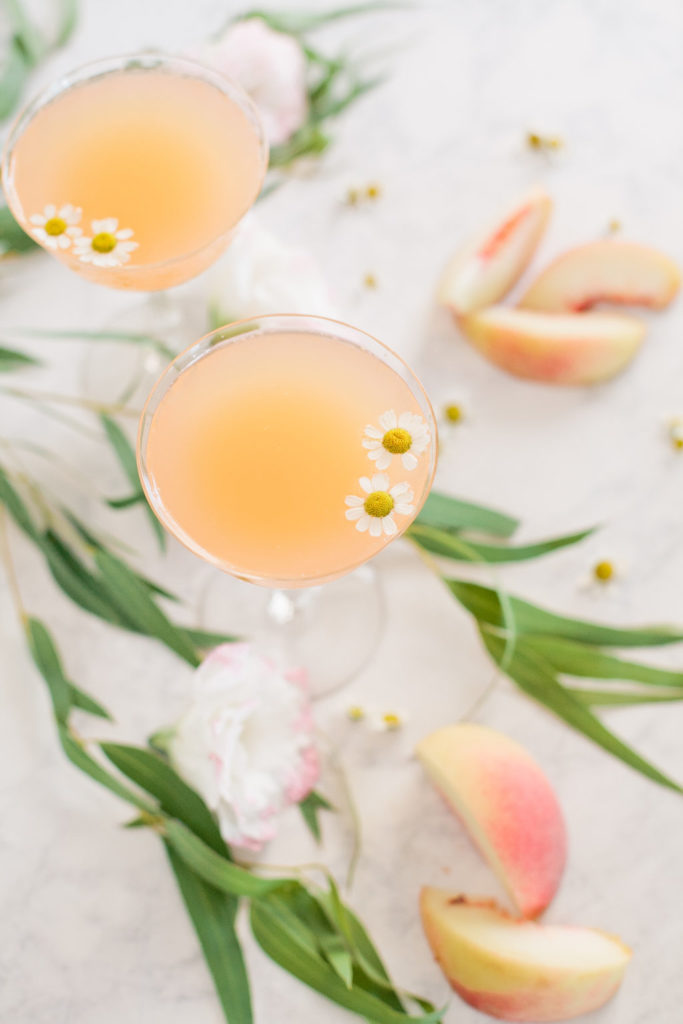 Combine Alize Peach, frozen peaches, and powdered sugar in a blender to mix.  The frozen peaches will give it a little slush consistency, but not too slushy, it will come out perfectly cool for your hot summer day. Blend these ingredients until smooth, adding some champagne if extra liquid is needed.  Stir in remaining Champagne.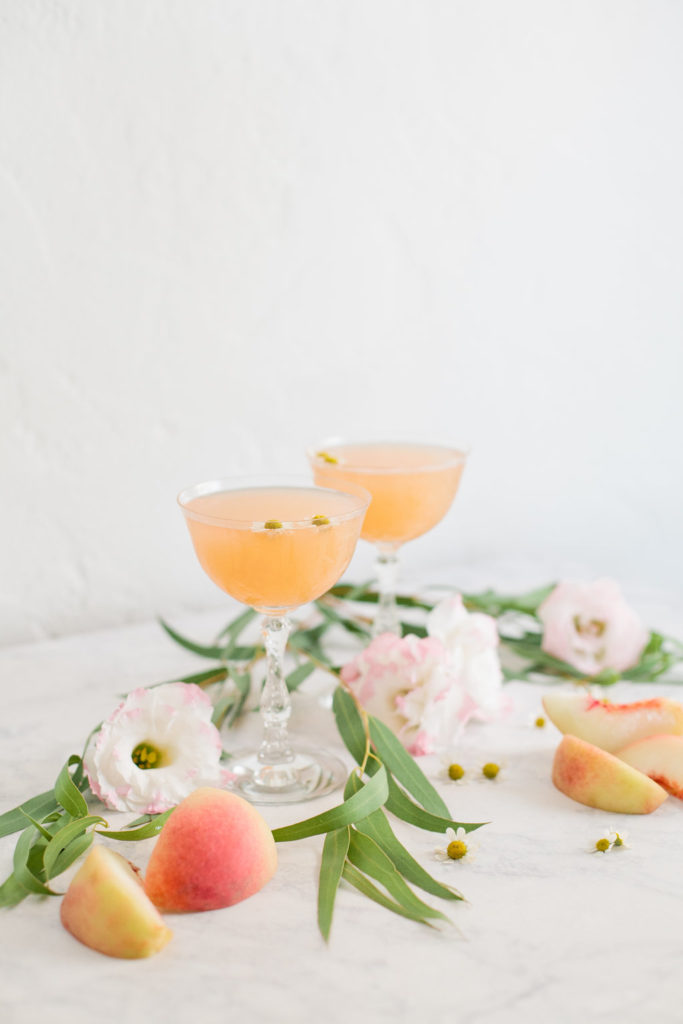 Fill each glass half way with the peach mixture, then add a tbsp of grenadine to each glass.  Top it off with the remaining peach mixture. Garnish and serve!  It looks so pretty with these little camomile flowers in them.
There you have it…Enjoy!! And take advantage of these last couple weeks of Summer….EEk that went by super fast!!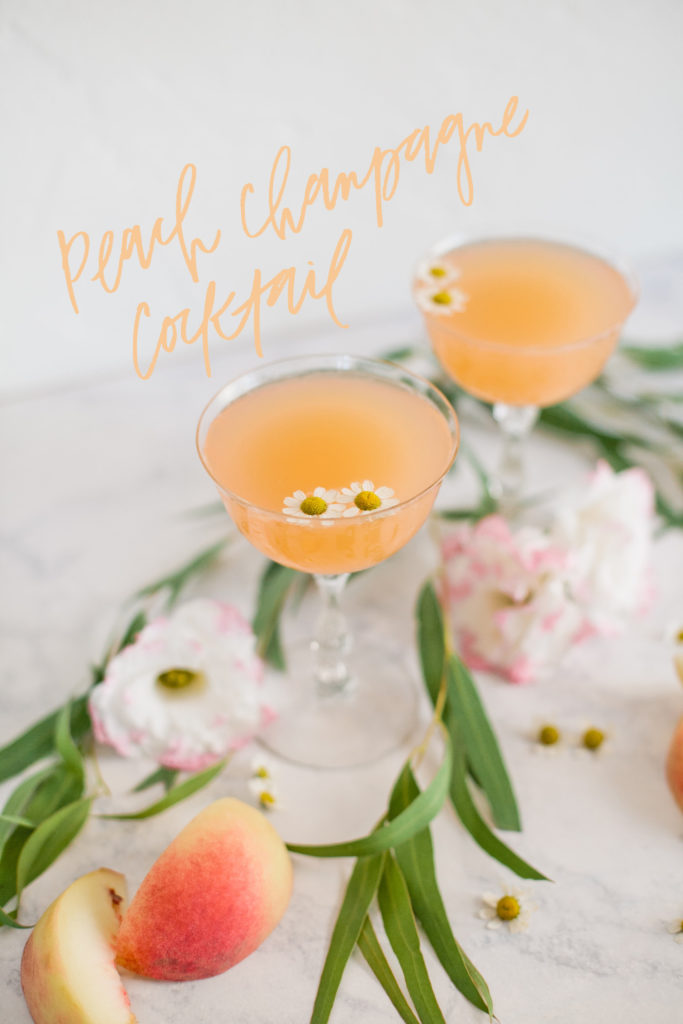 Xx Leah