Are you sometimes Instagram stalkers like us?!  It's ok, you can admit it…  Well if you have stumbled upon Katie Stauffer's instagram account you have probably fallen down the rabbit hole like us with her gorgeous feed, adorable family and impeccable style!  Lucky us, she is letting our readers take a look inside her gorgeous home with our latest home tour!!  Once finding Katie via social media we fell in love but after emails back and forth we can say she is just as beautiful inside as her beautiful photos.  Her home is beyond gorgeous with 7600 Sq Ft full of her bohemian modern style decor.  Let's take a look as to how this busy Arizona mother of 5 makes it all look so stylish and effortless, get ready for a whole lot of pretty!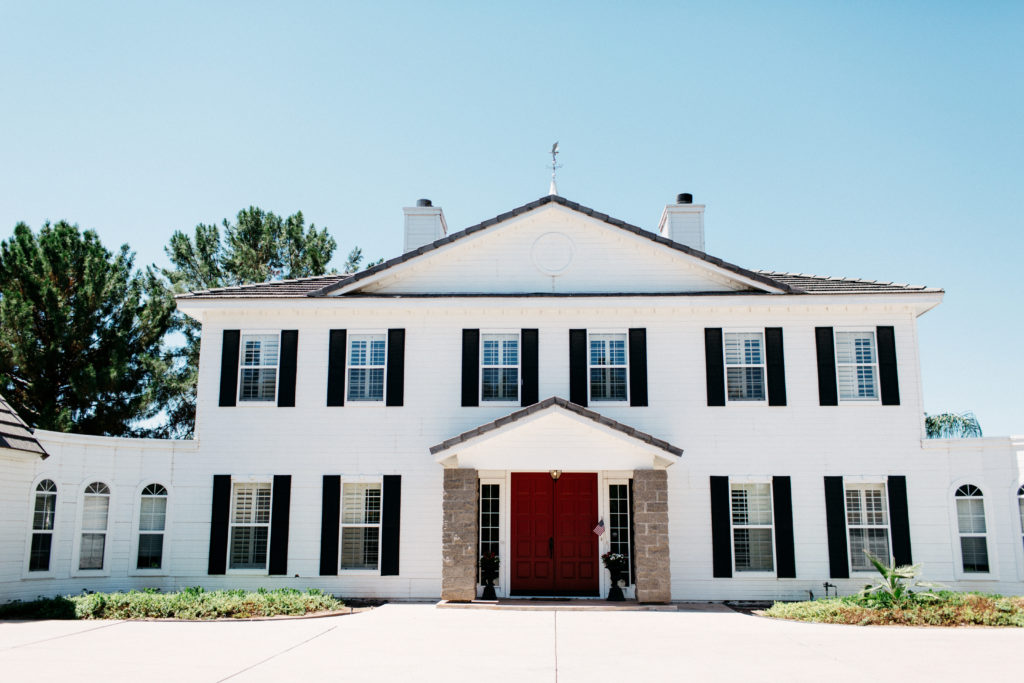 Photos by Matt and Tish Photography 
Tell us about you and your beautiful family of 7!
Well There is Charley my husband and he is an Internal Medicine Physican.  Then there is Me, Katie and I am an Escrow Officer..basically real estate stuff…lol!  Then we have Kaitlin who is 13, Chales 9, Finn 7, and Emma and Mila are almost 2.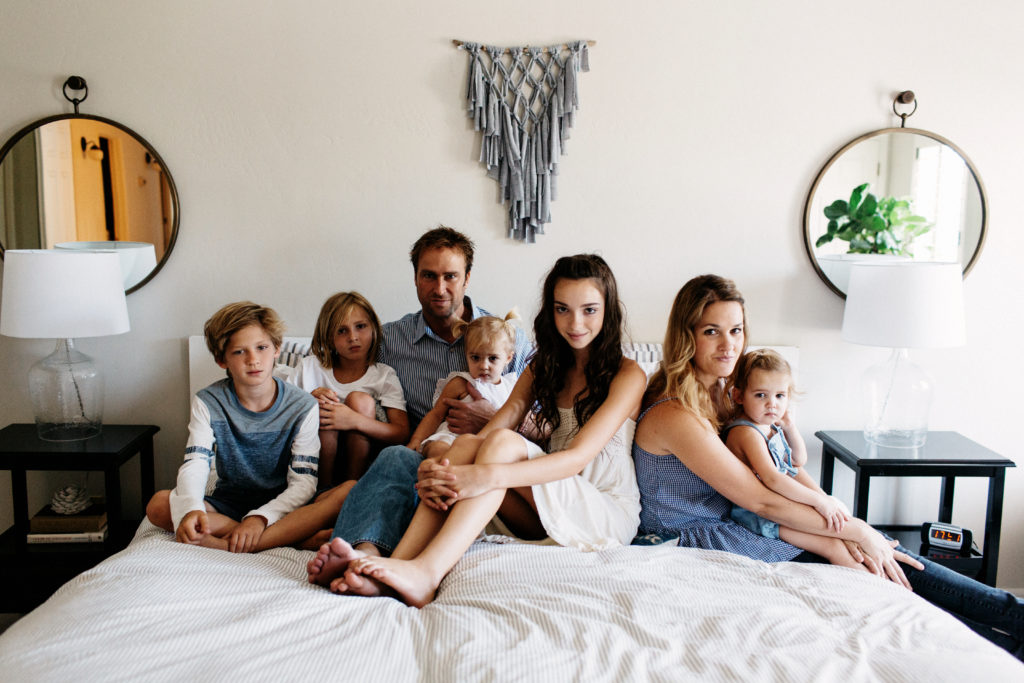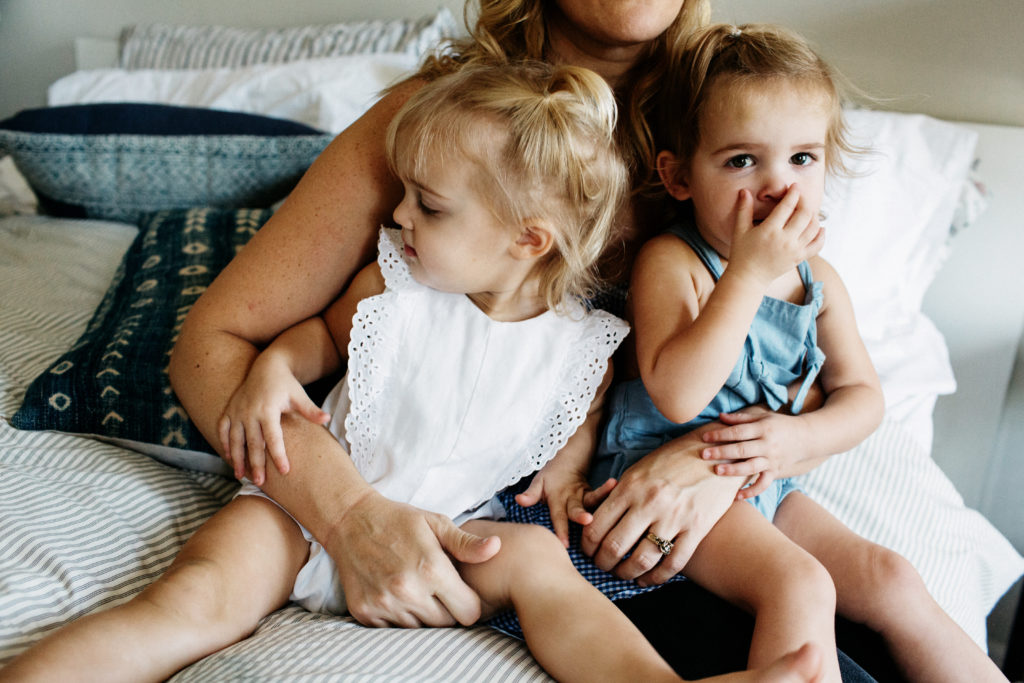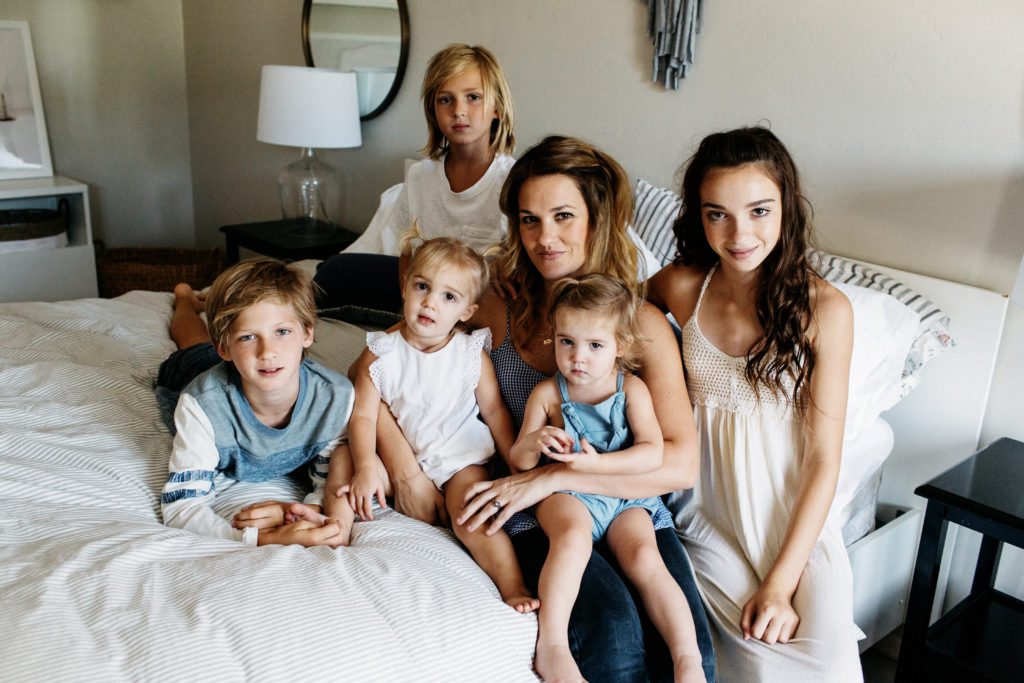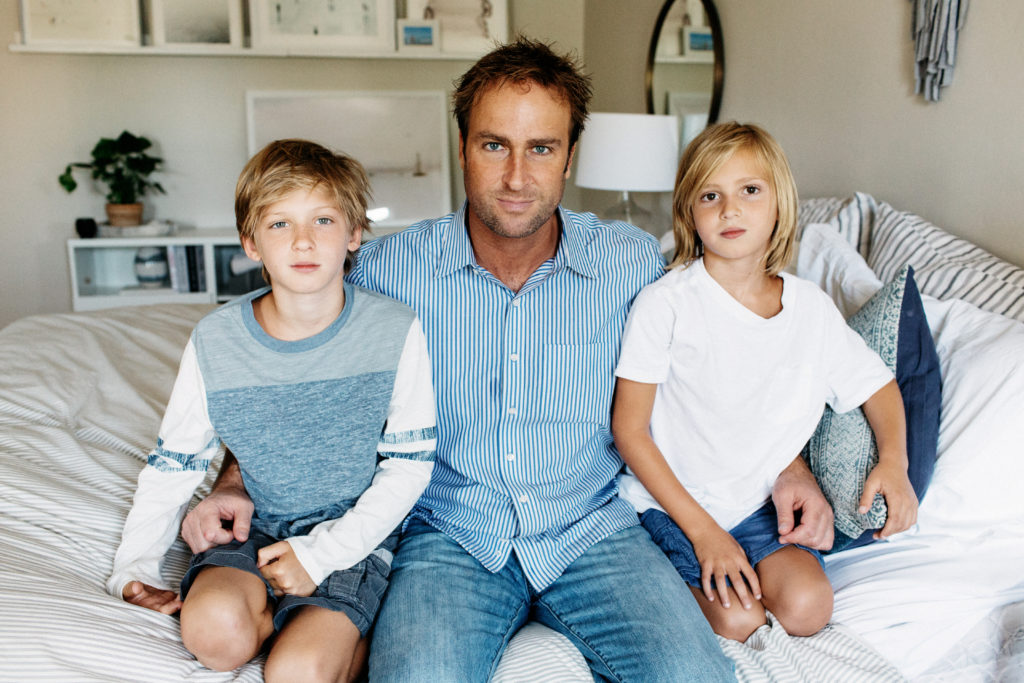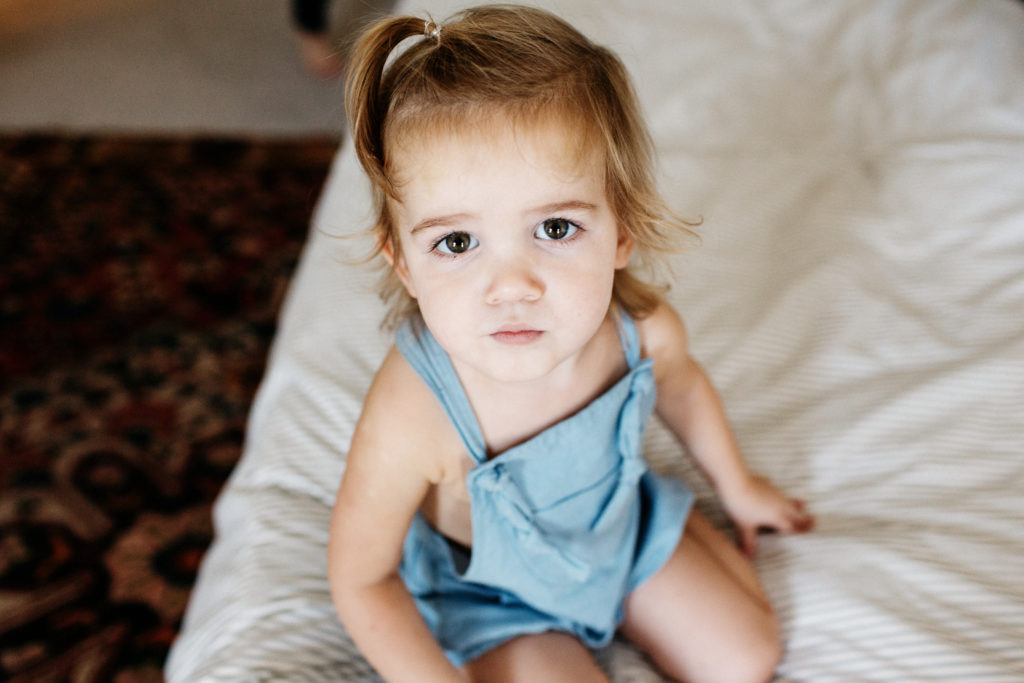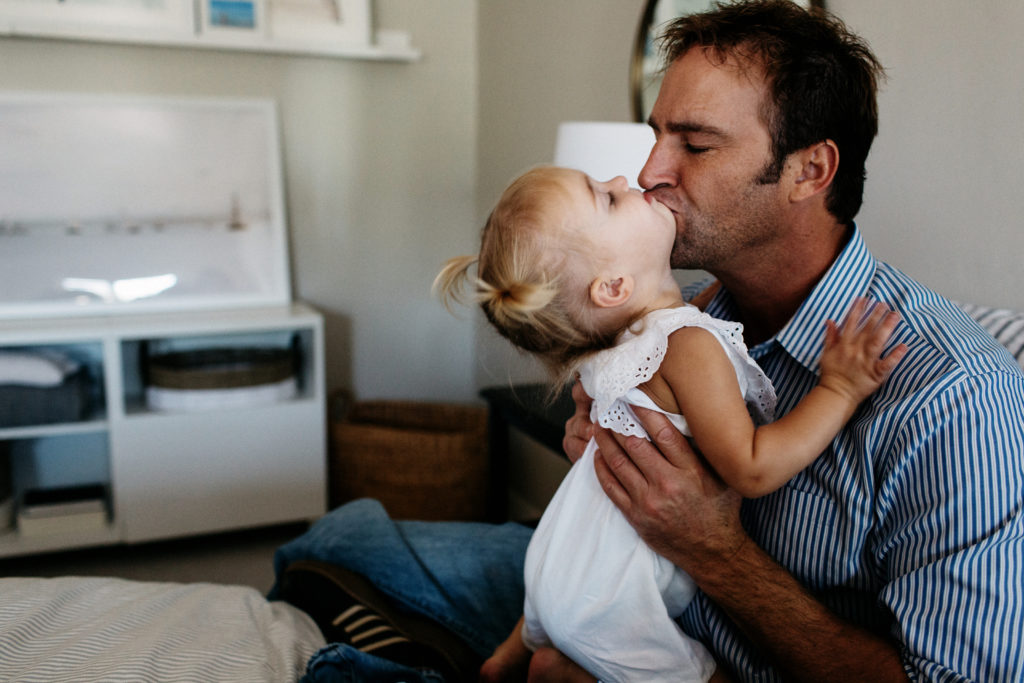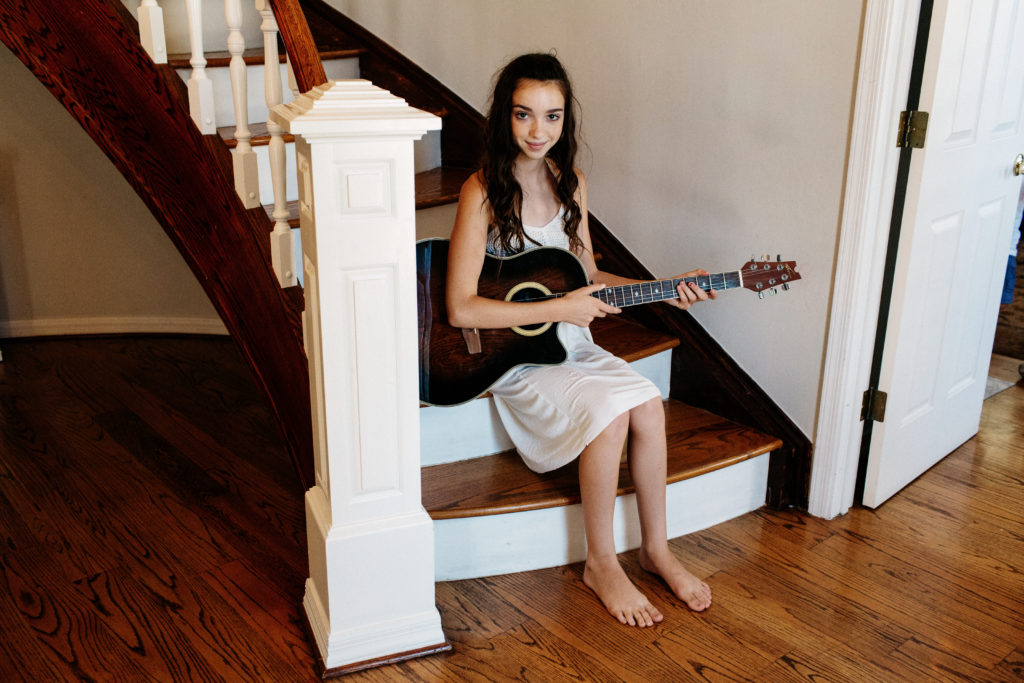 Where is your home located and what is your favorite part about where you live?
Our home is located in Gilbert, Arizona And my favorite part about Arizona happens to be my least favorite thing too if that makes any sense….the warm weather, lol!!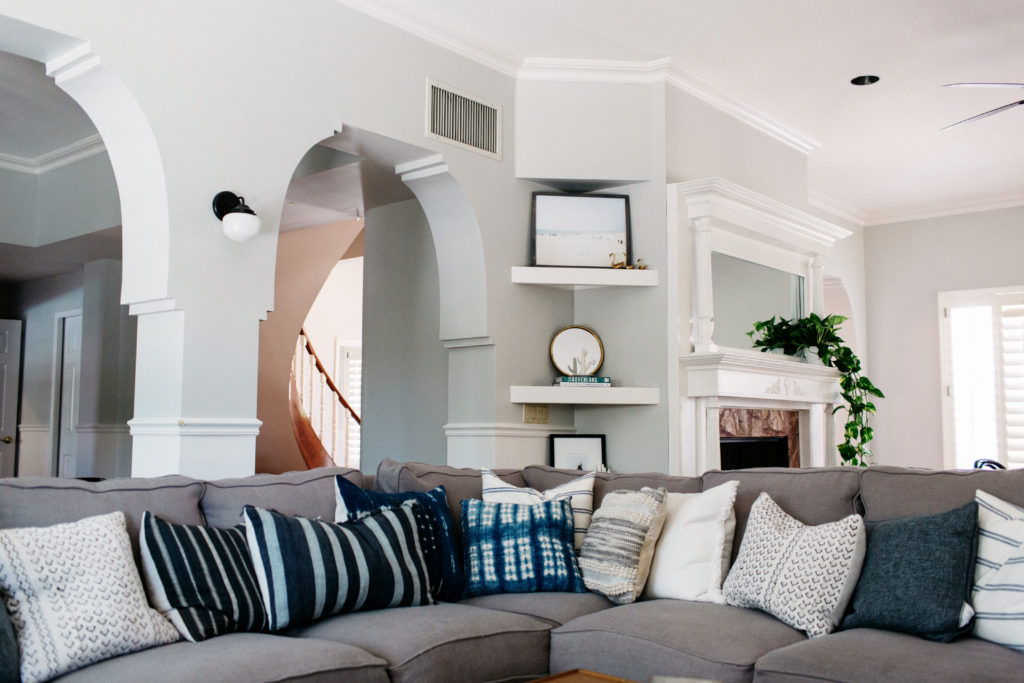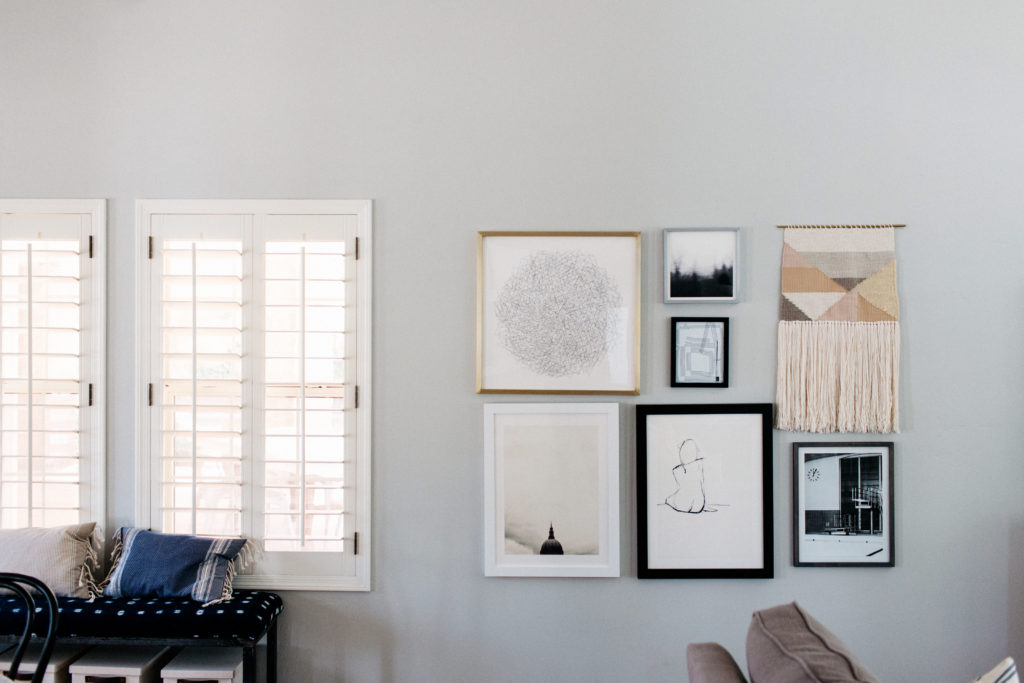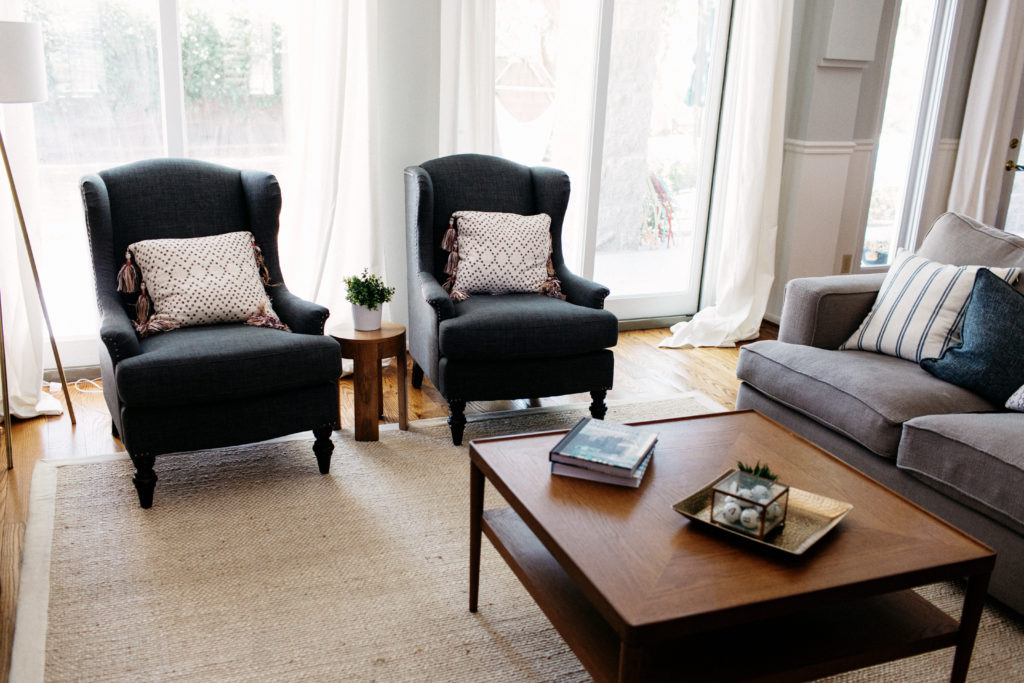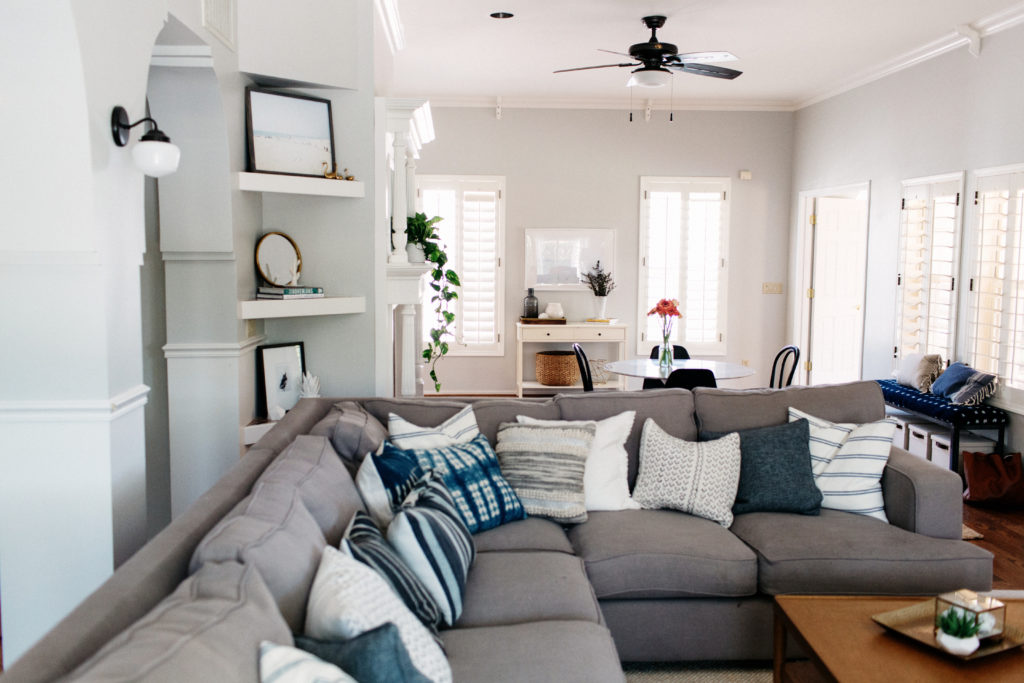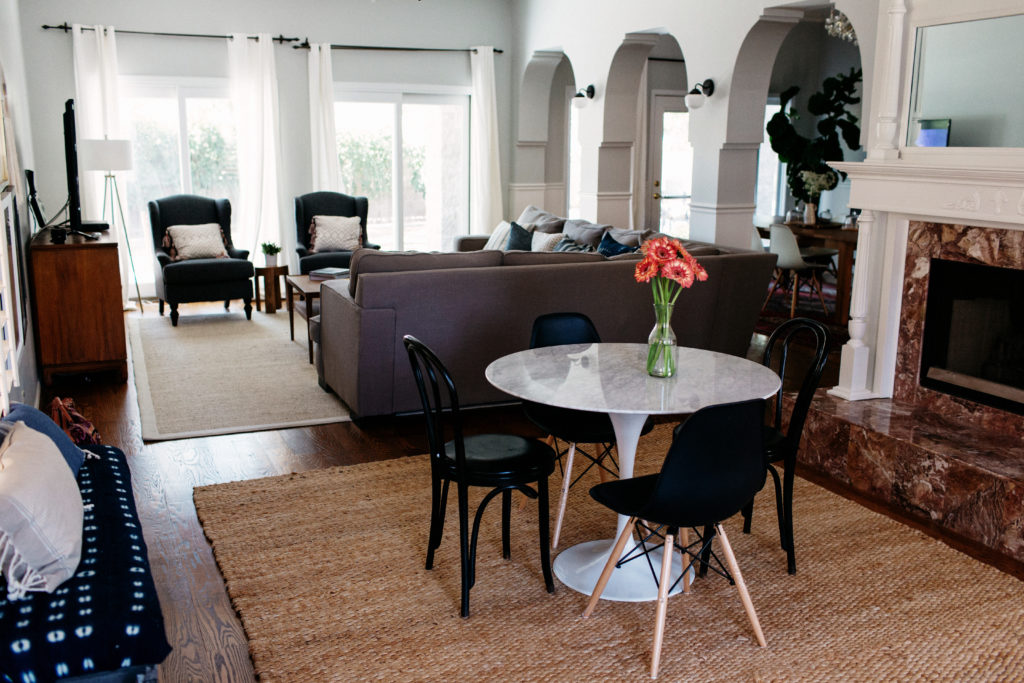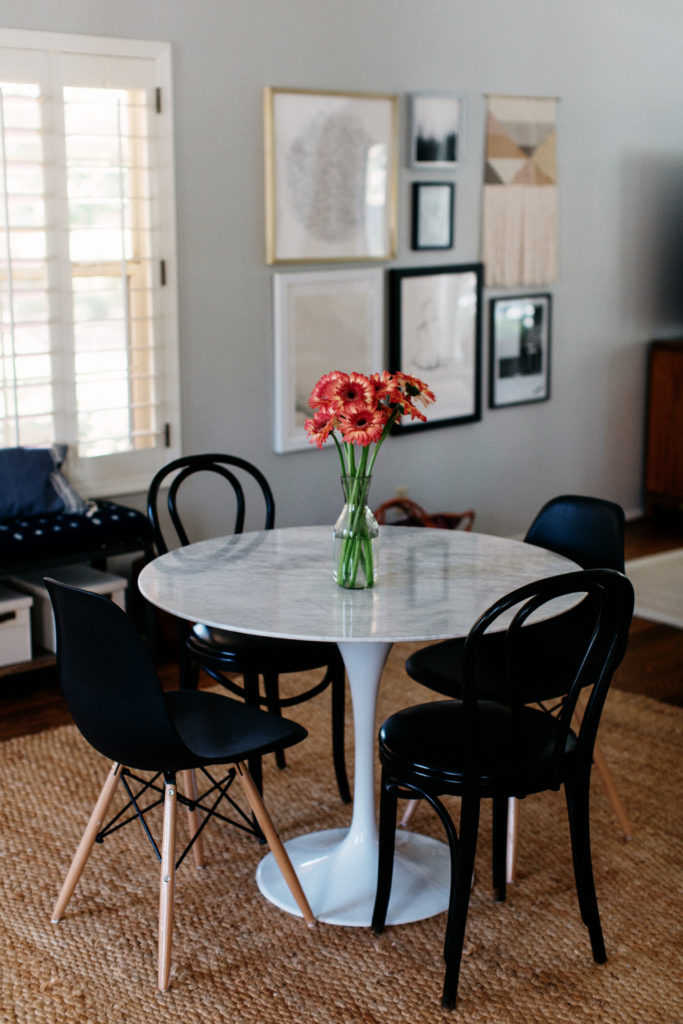 What are your favorite things to do at home with your family? 
As a family we literally love to watch movies, cook, and laugh together.  We do a lot of joking around…pretty much non stop.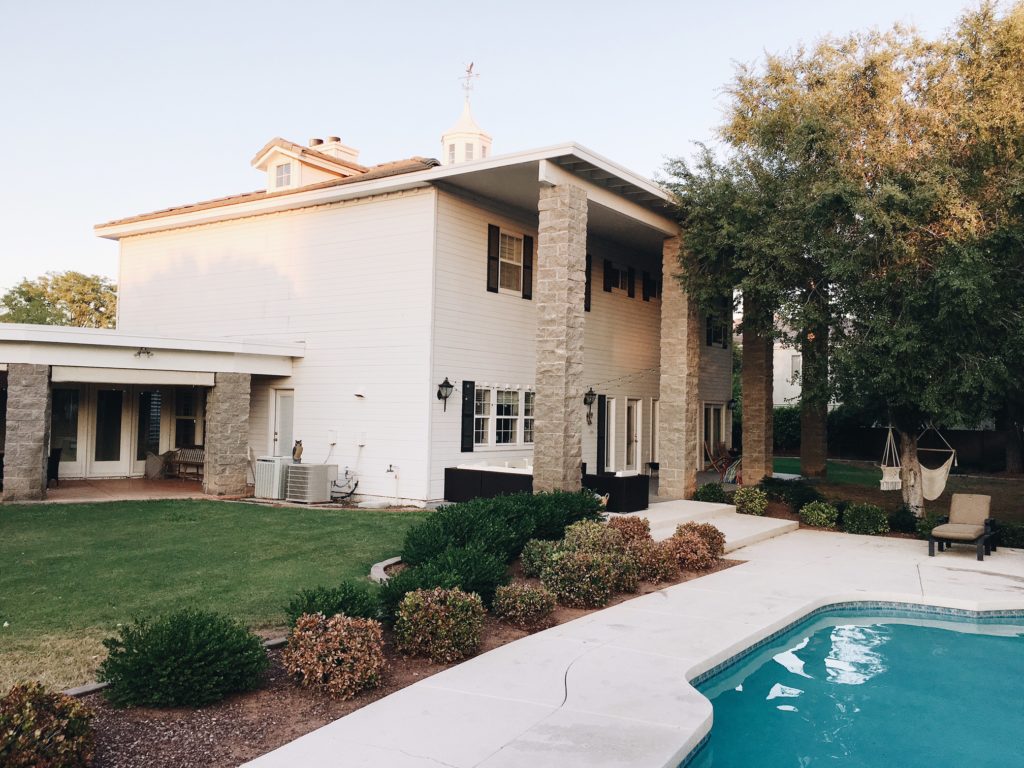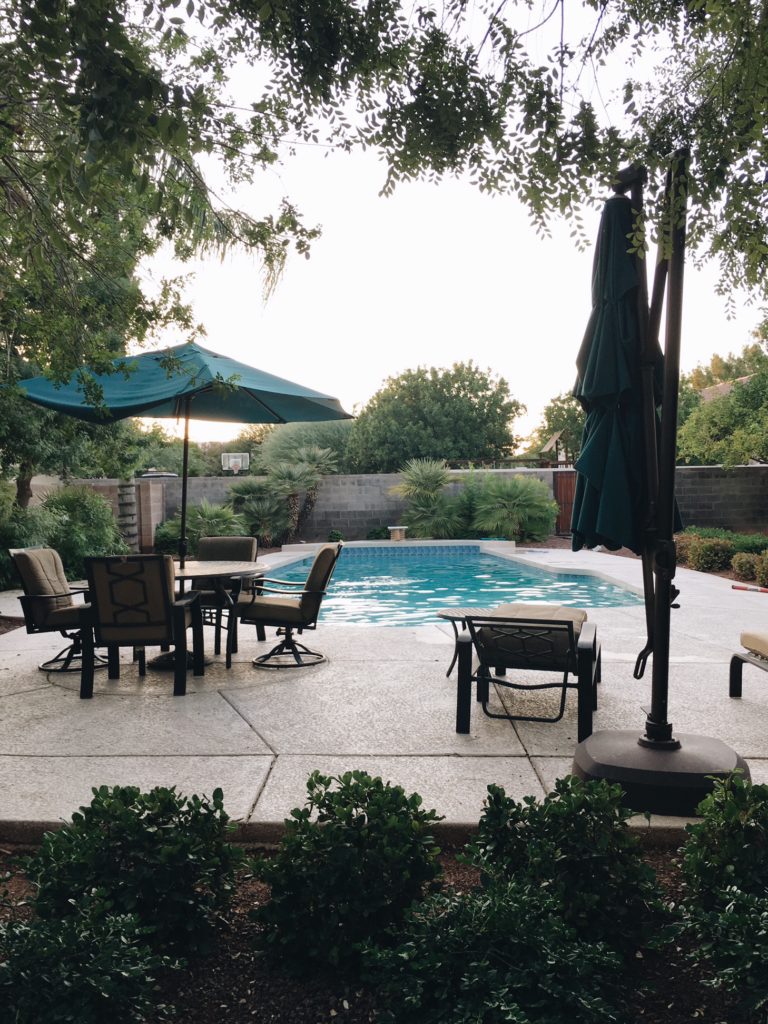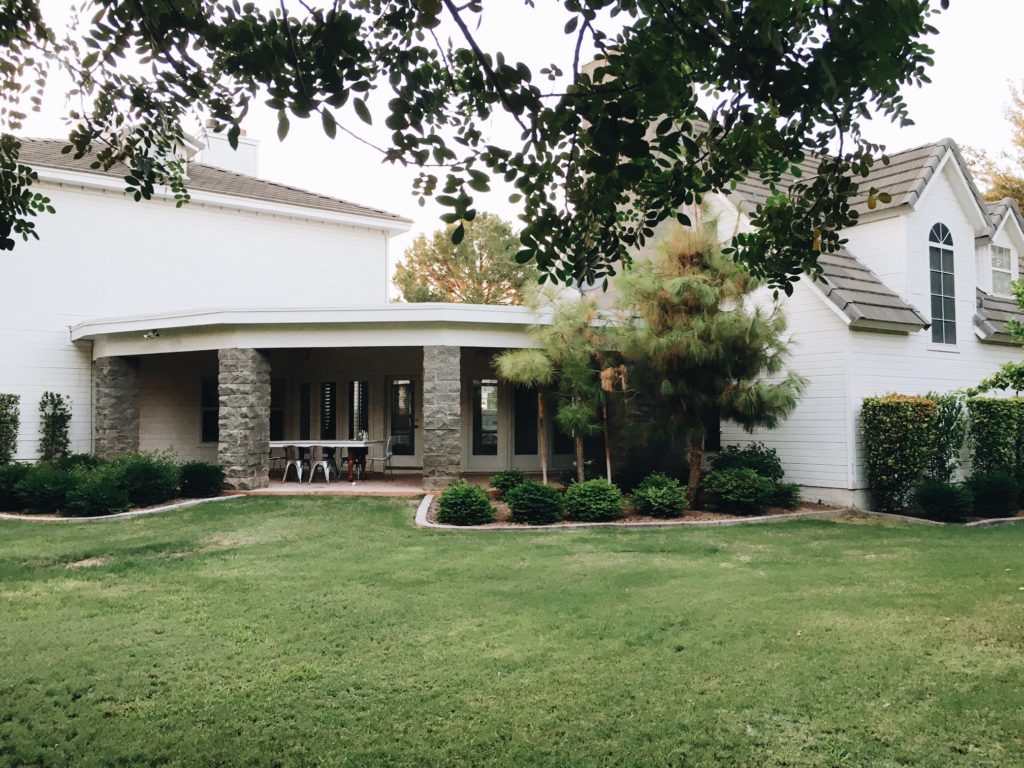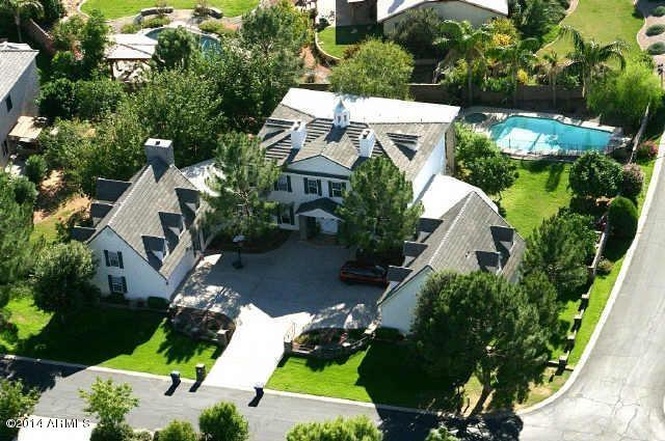 On an average weekend where would we find your family and what would you be doing? 
We would be at home swimming or hover boarding around the house…lol!  Not kidding.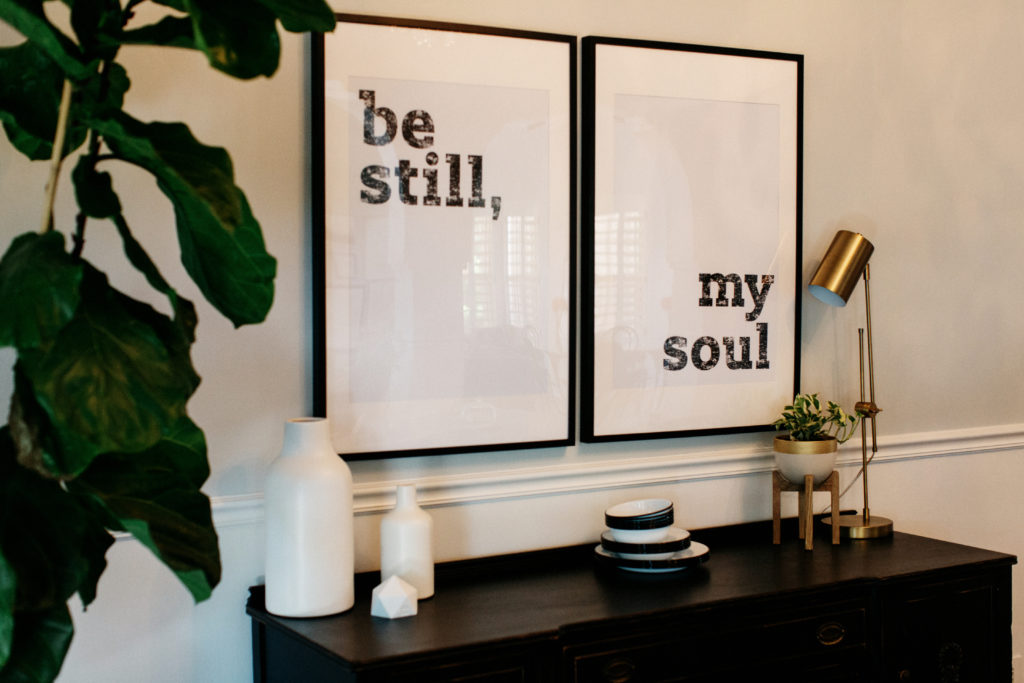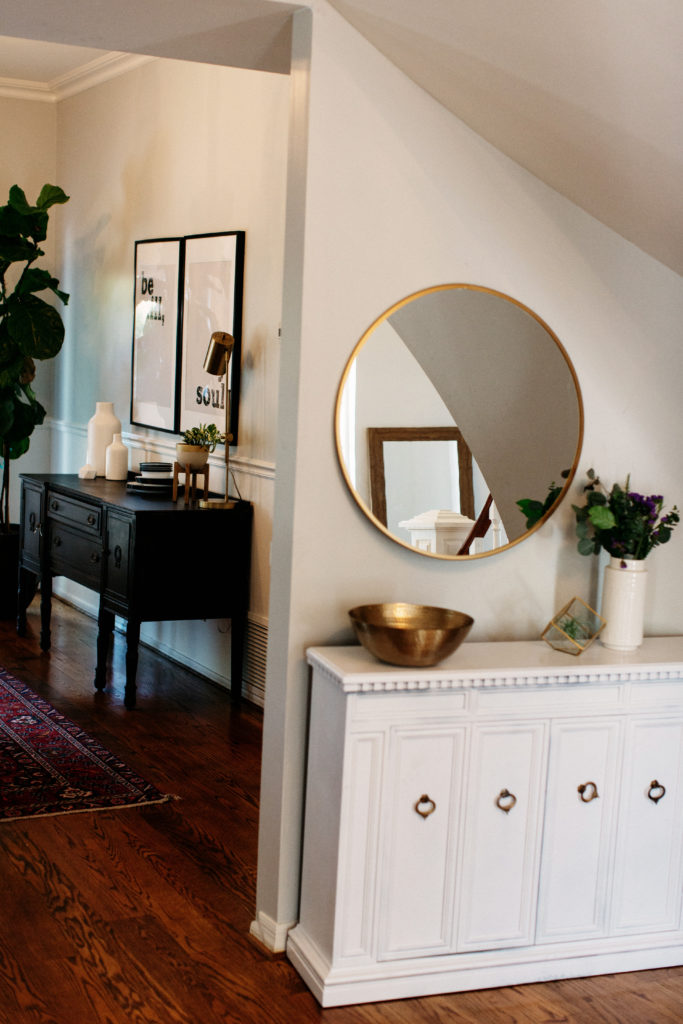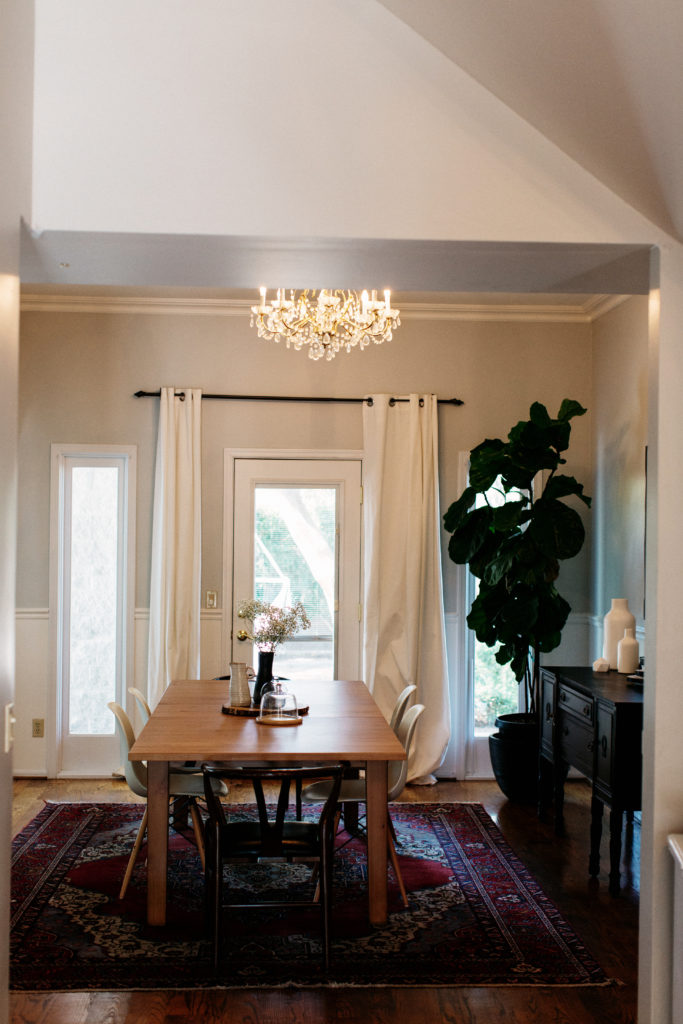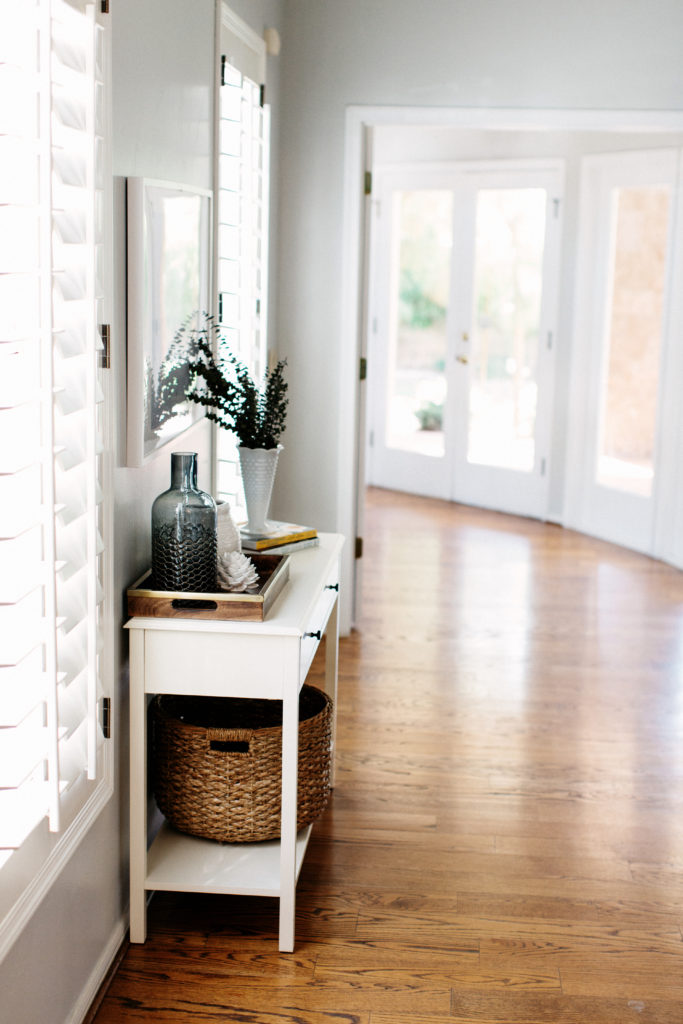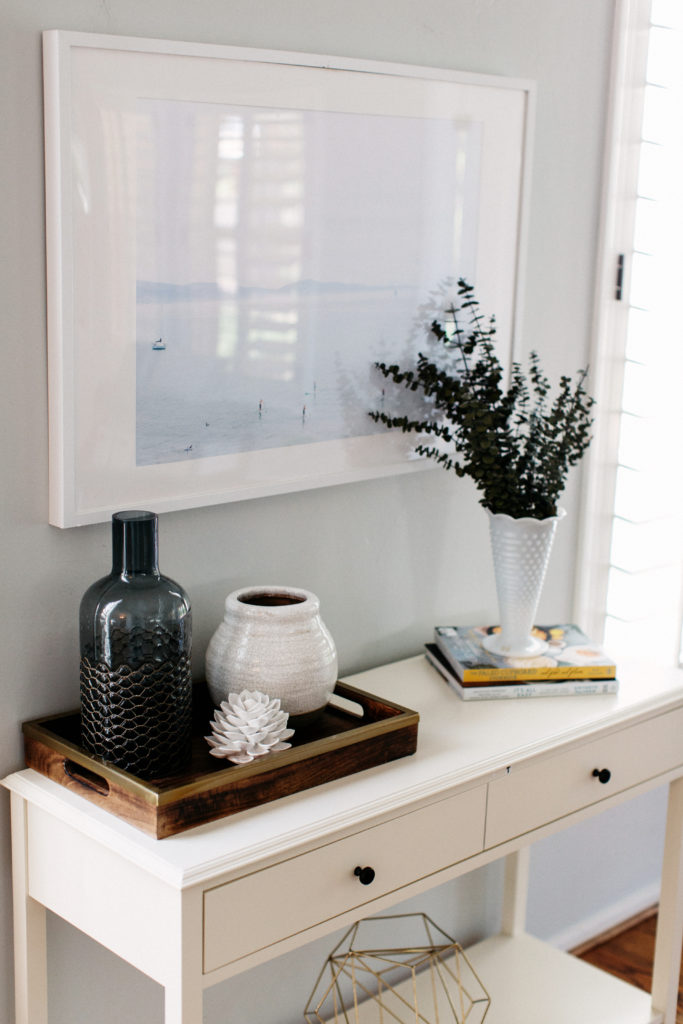 Where are your favorite places to shop for your home? 
Home Good, West Elm, Land of Nod, Target and Thrift Stores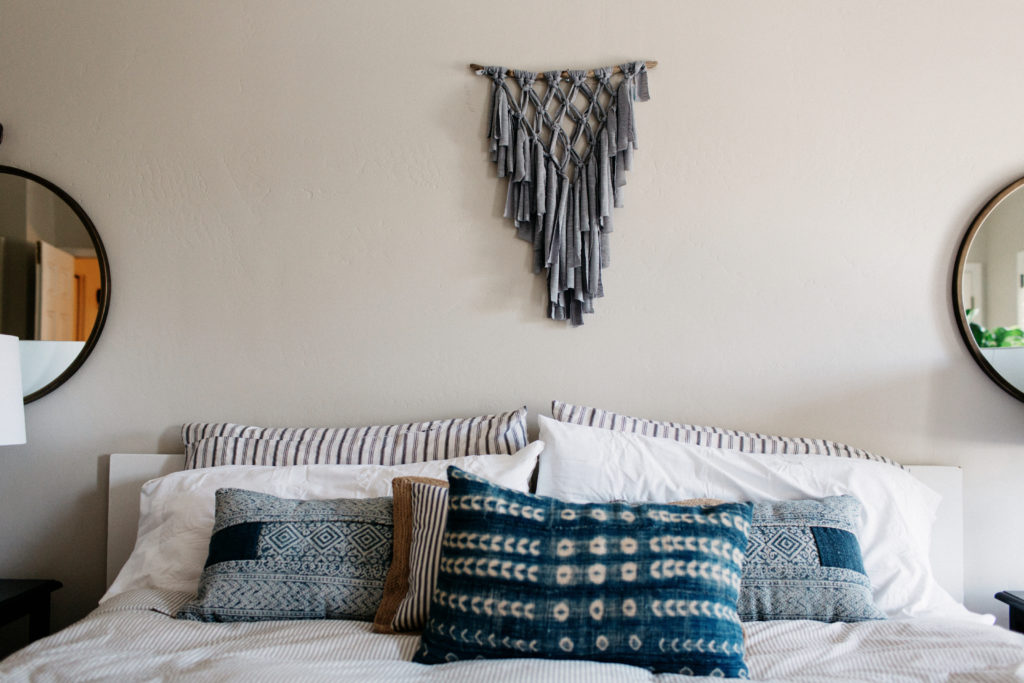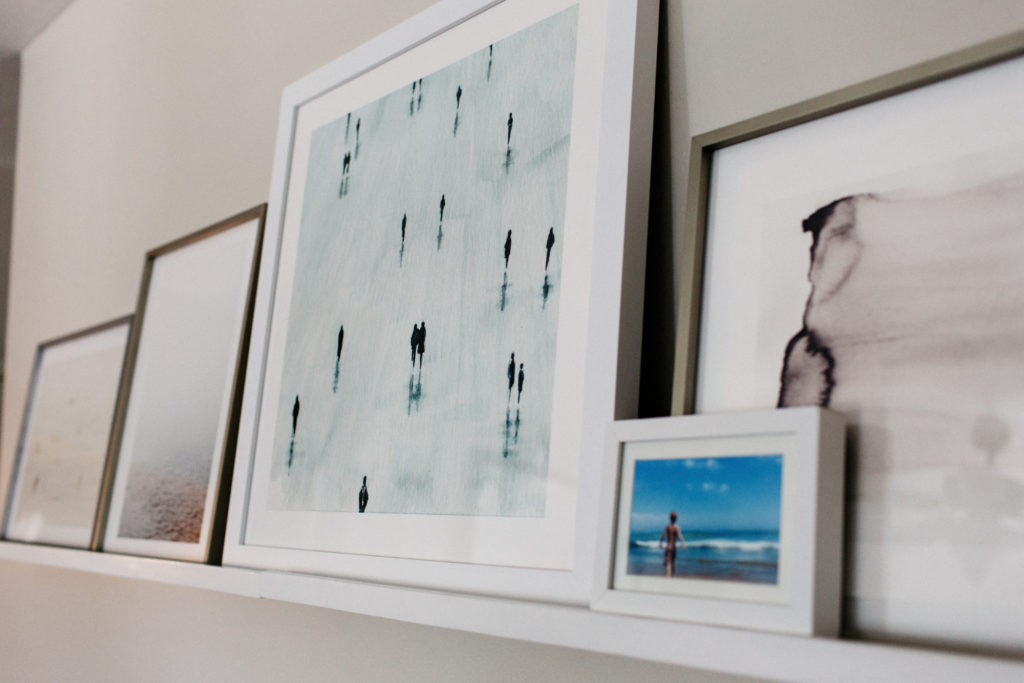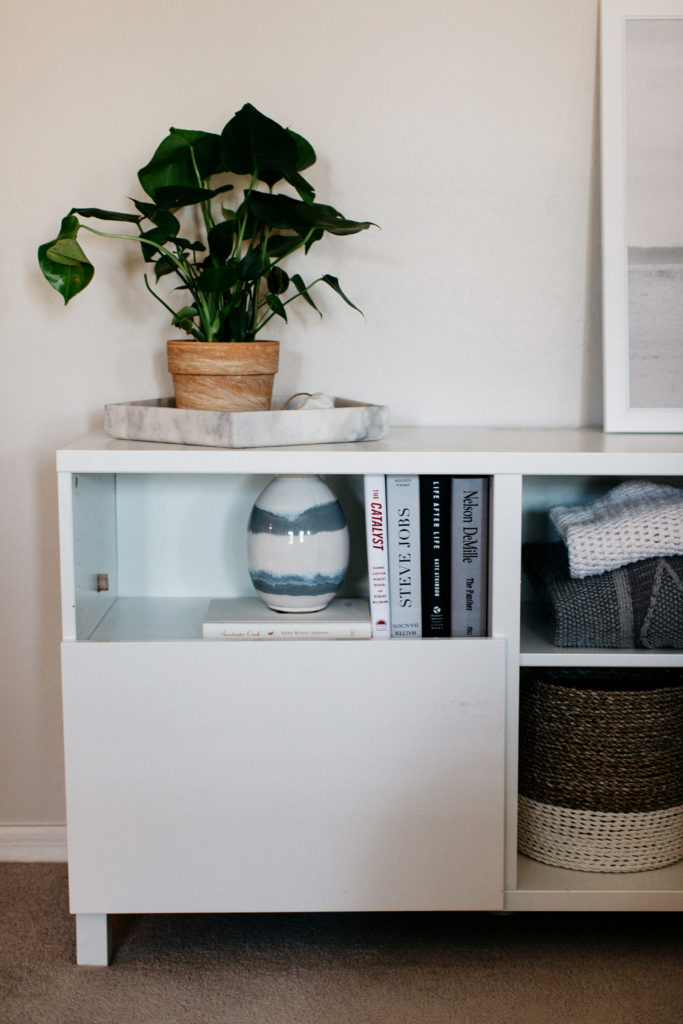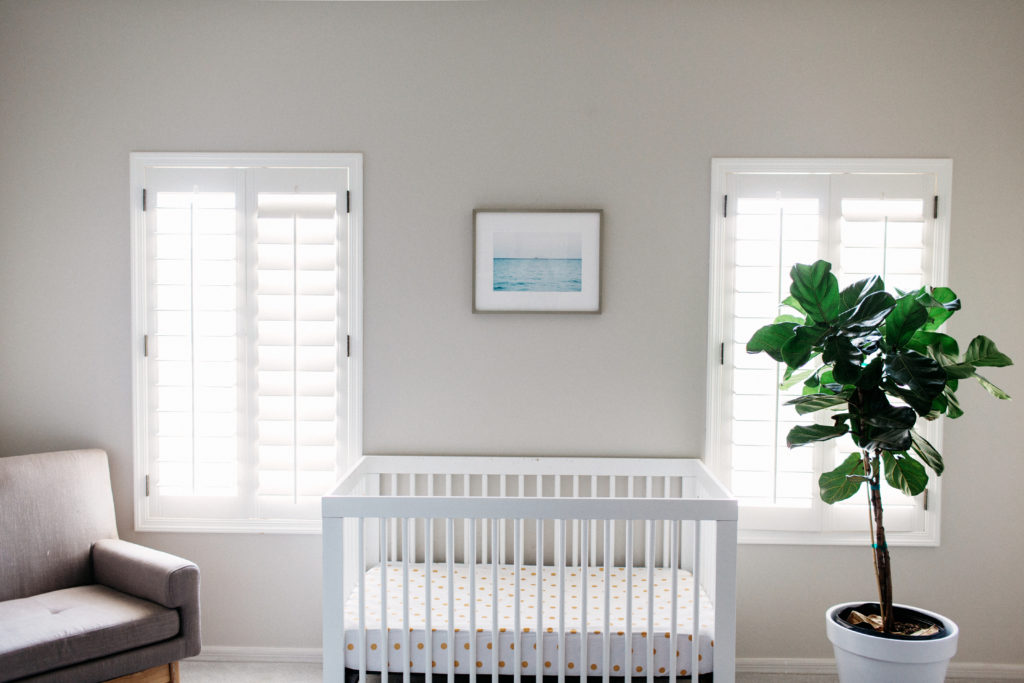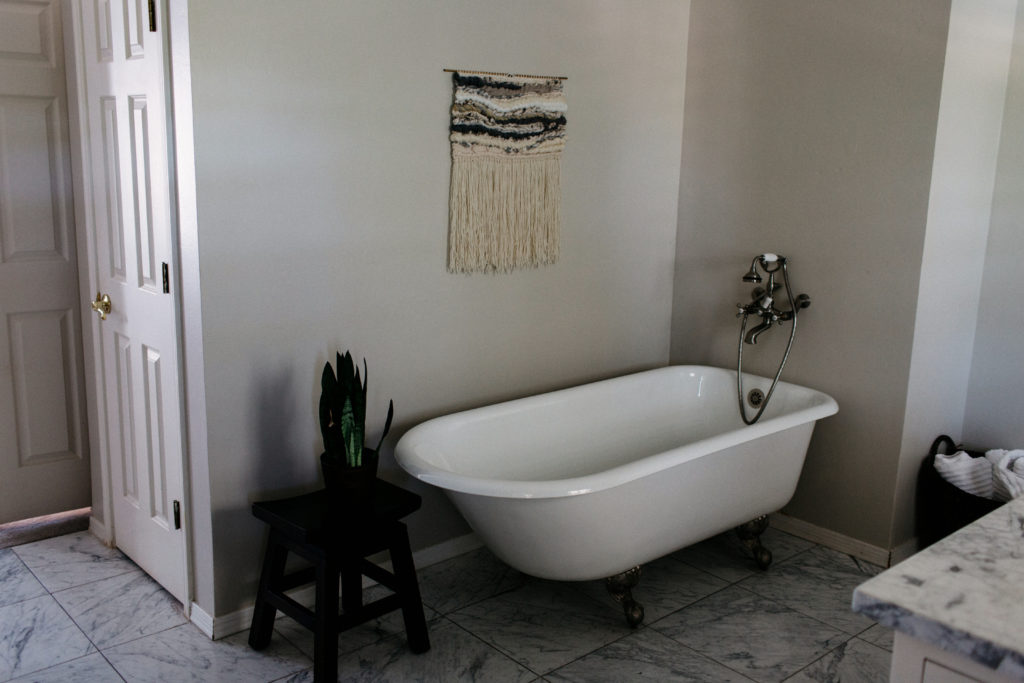 We love your eclectic yet simple style to your home, we wish we could pull that off! What inspired you with the design?
Literally I like a lot of different styles so if I find one major piece I like and I have a spot for it, I design the whole room around that piece. I go to pinterest type in for example Green bed and go from there until I find a pic or two I like.  I draw inspiration from those pics and viola.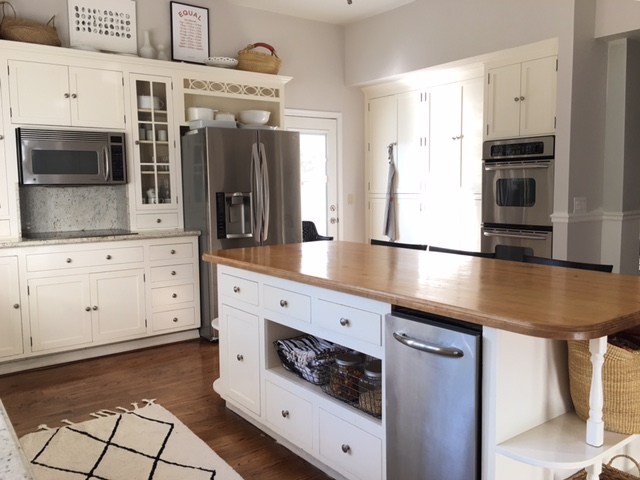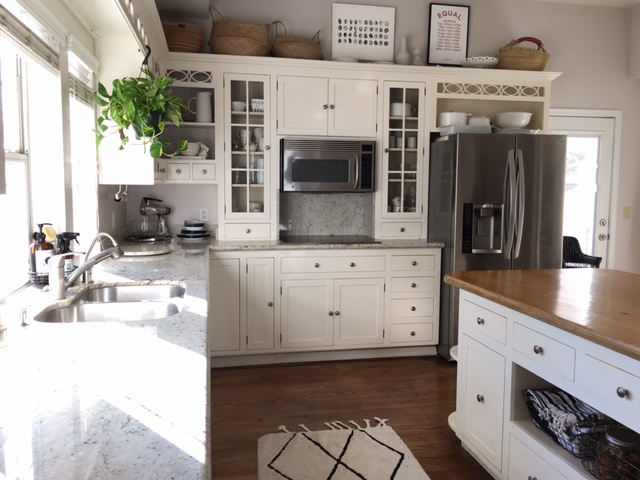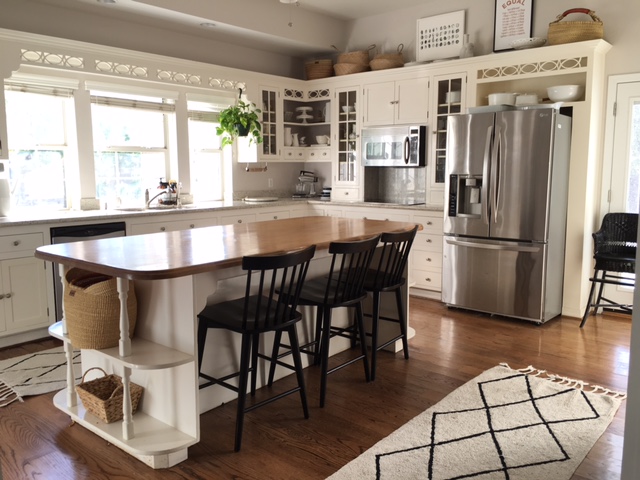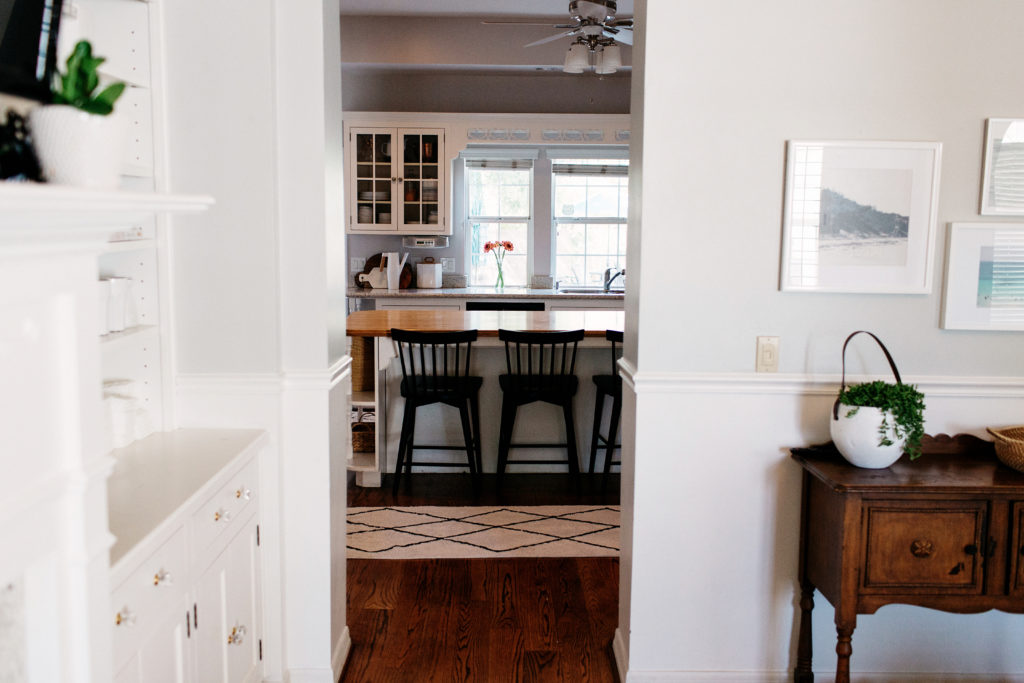 Your kid's rooms are amazing… Talk to us about the design to them…
Again I started with the beds for each room, then I went to Pinterest and searched the style of bed and looked at all the pictures that had them in it until I found a style I liked.  That is what prompted the striped throw blankets in the boys room.  Sometimes if I get stuck on something, for example in the boys room I was stuck on what color the dresser should be.  I will look at Pinterest as well to see what color dressers are paired with the color bed I have…it can kind of get overwhelming because I end up seeing a lot of stuff and going in a lot of different directions, but eventually I stop and say "okay that looks good."  I mean I can Pinterest all the way to dresser display boys room…for ideas lol!!!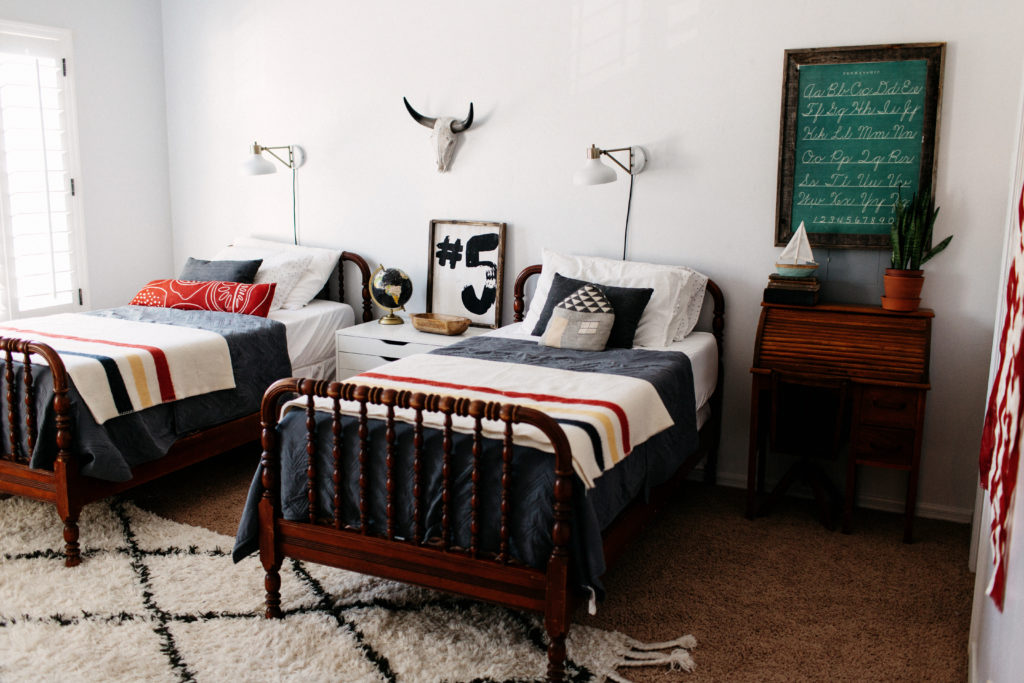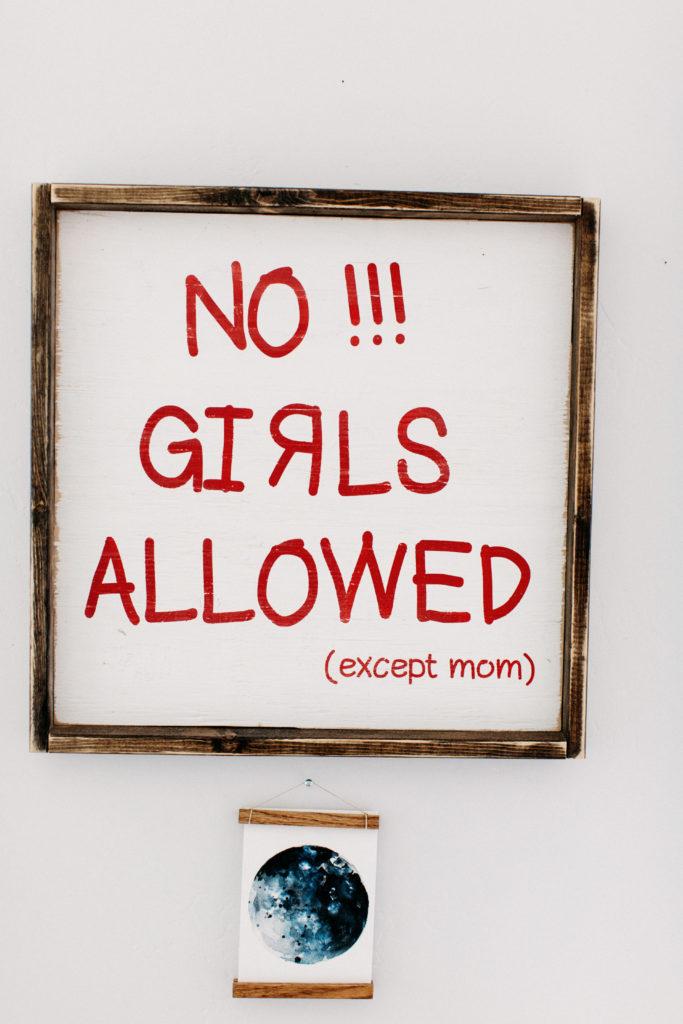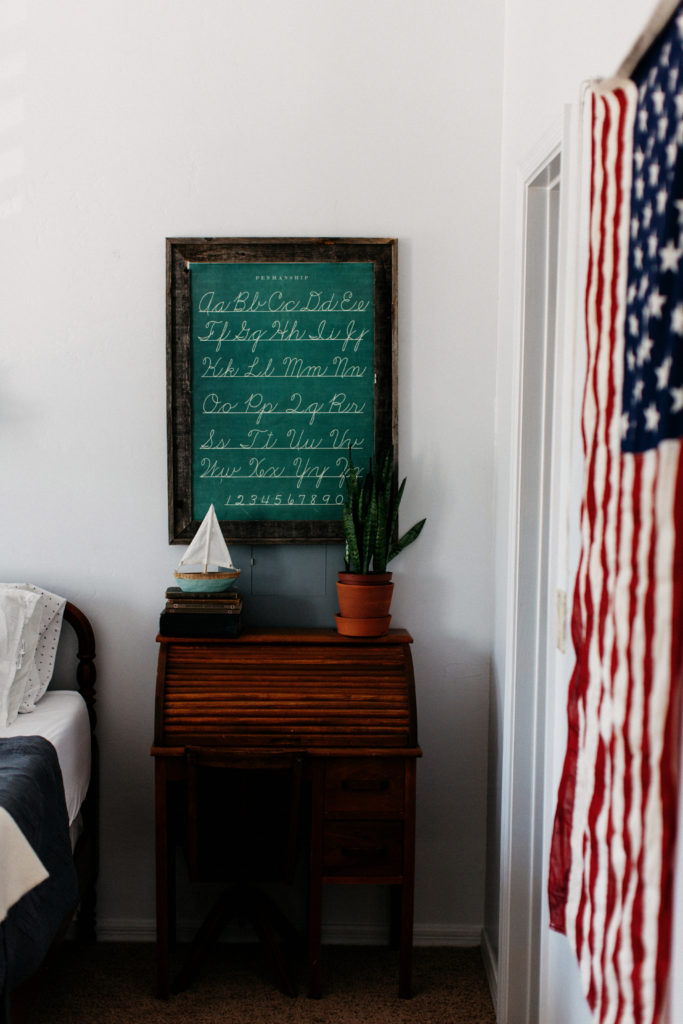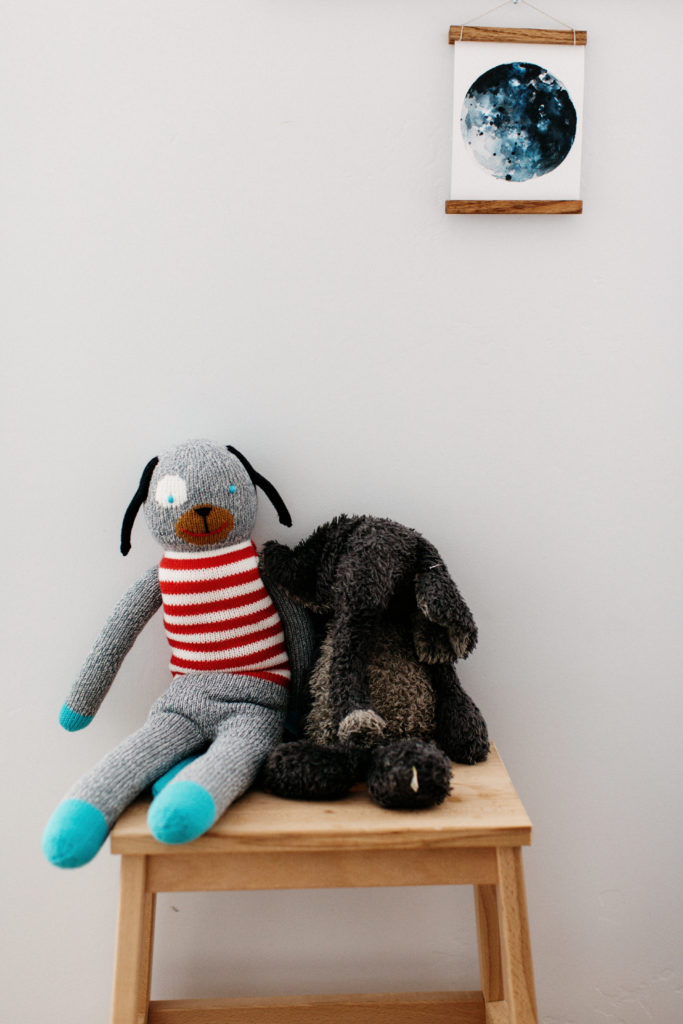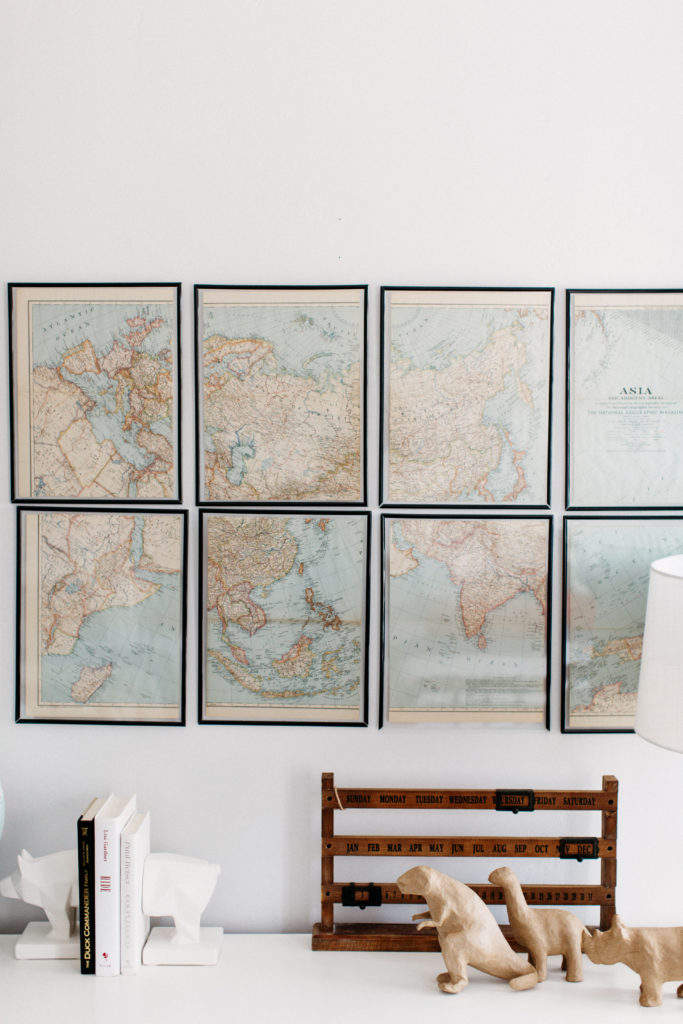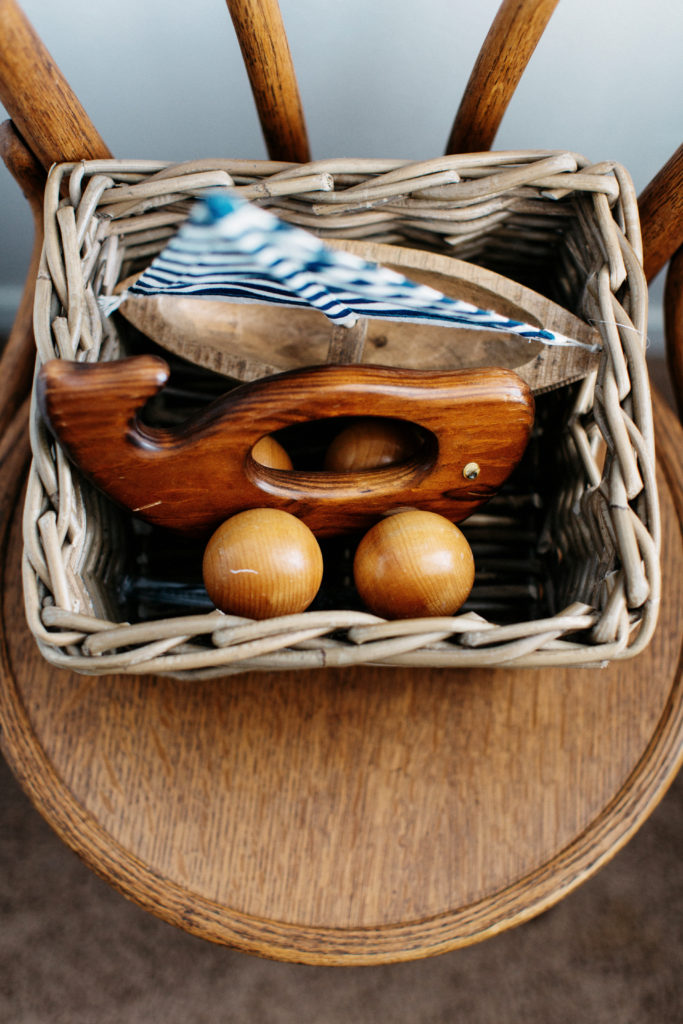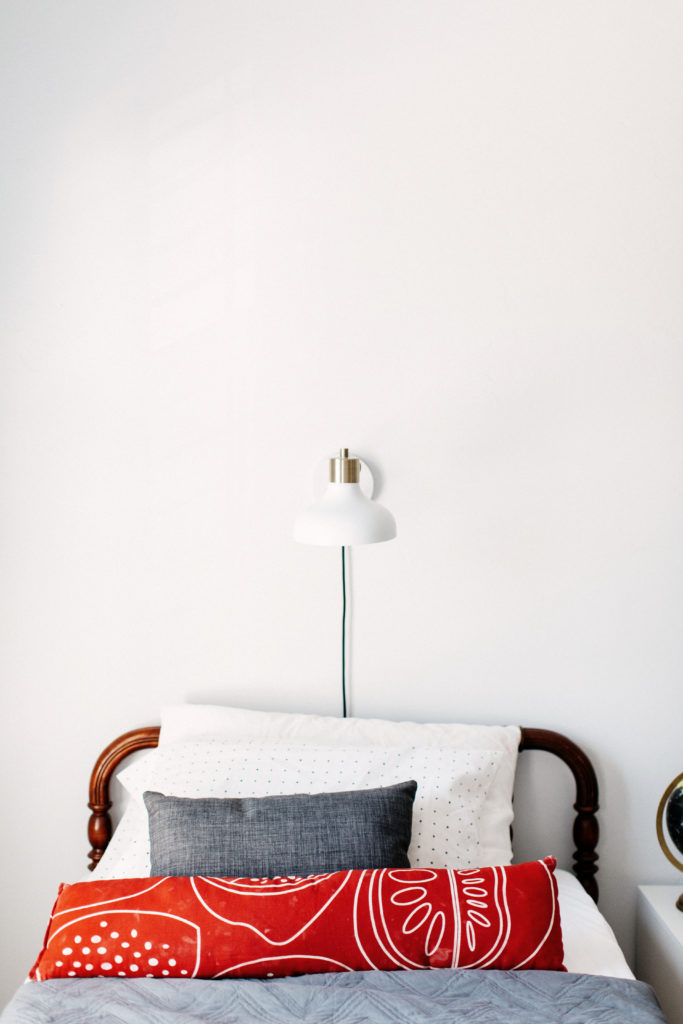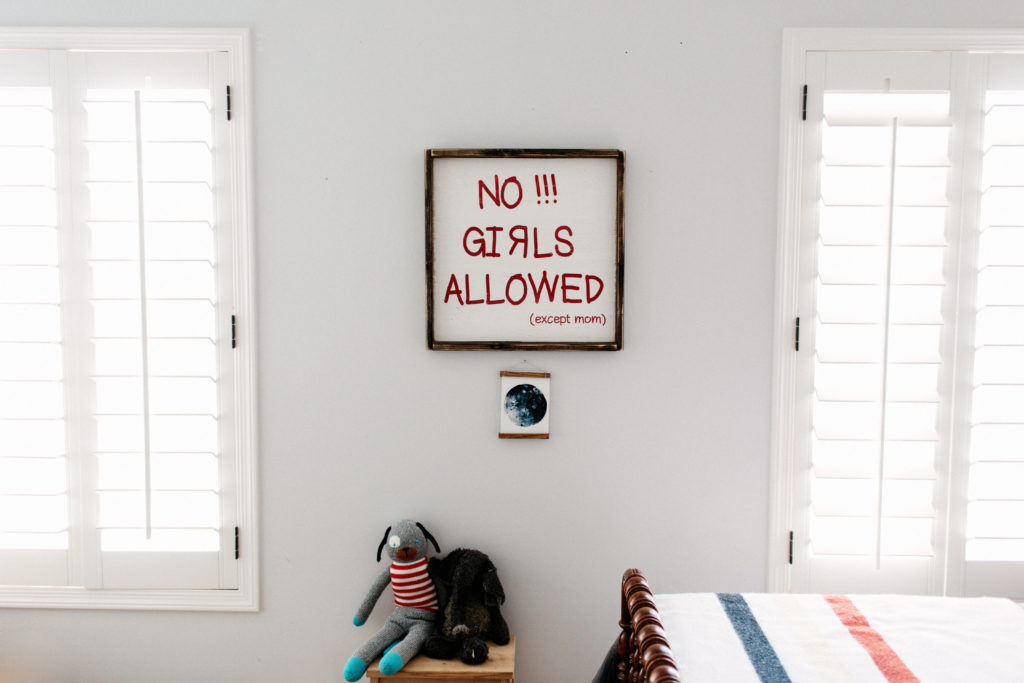 In the girls room I Pinterested antique poster bed bohemian the perfect picture came up and knew it was just what I wanted for their room.   I am in love with antique rugs and simple white bedding and that was just what this picture was.  I take a little from each picture I find during my search and it just kind of all comes together.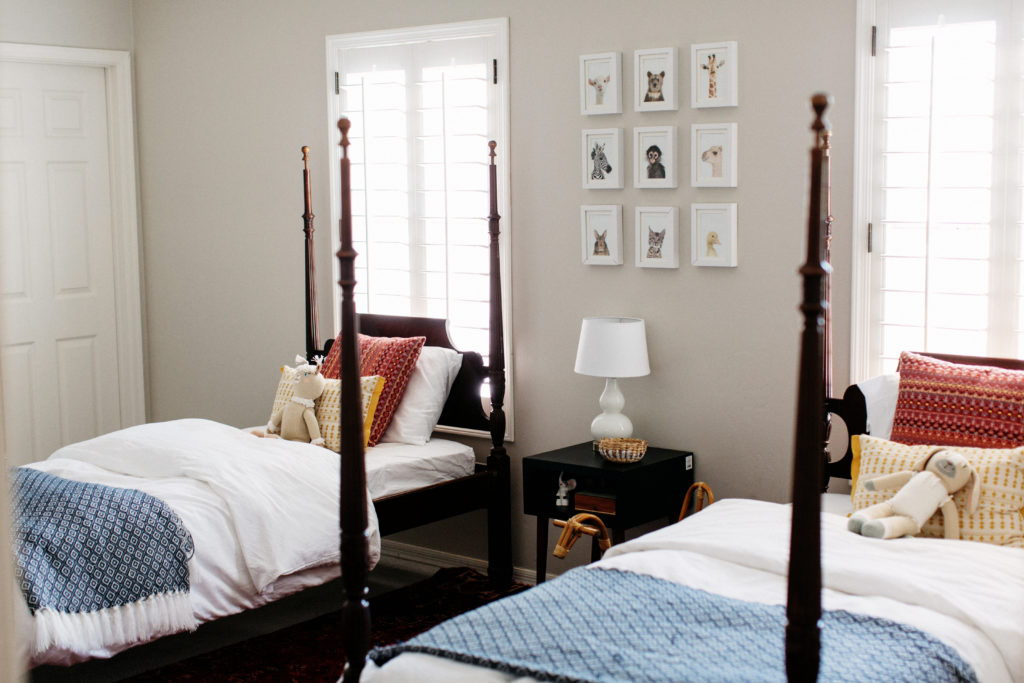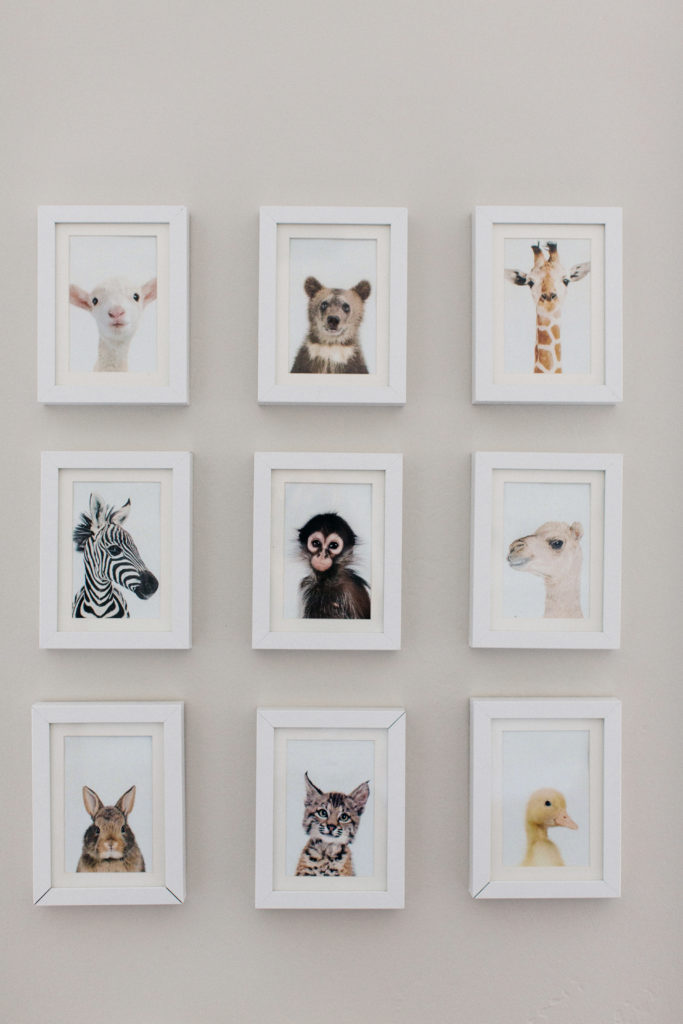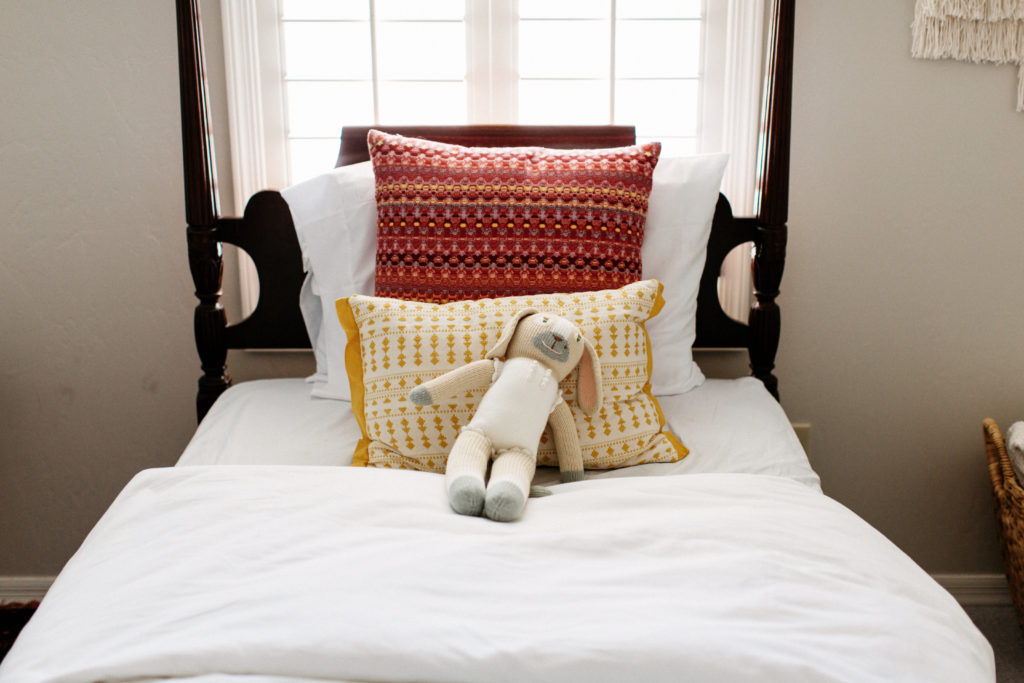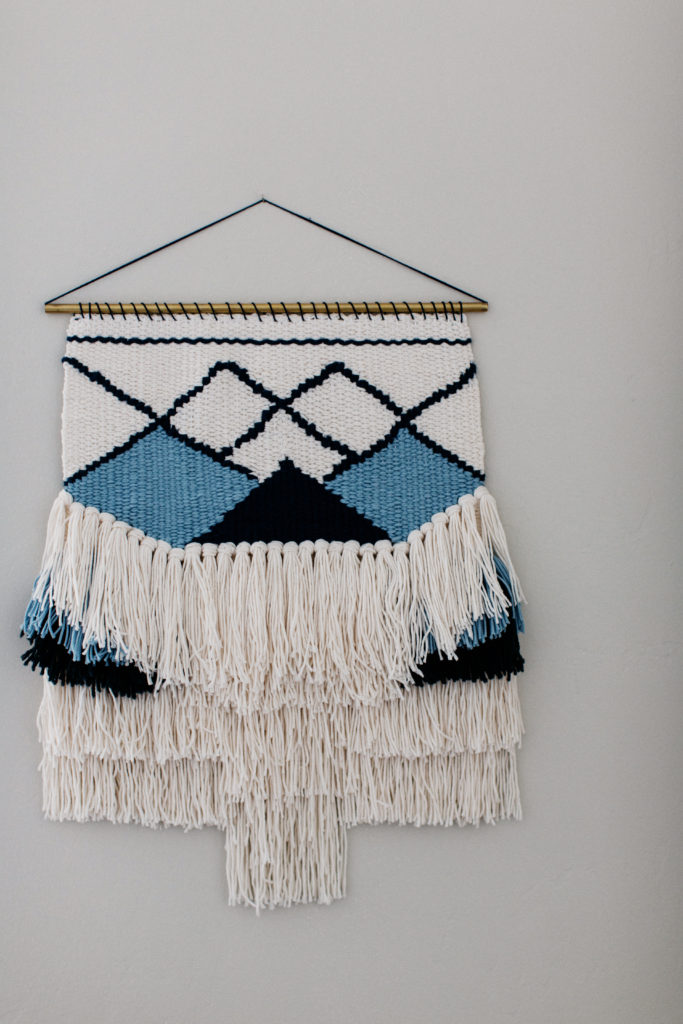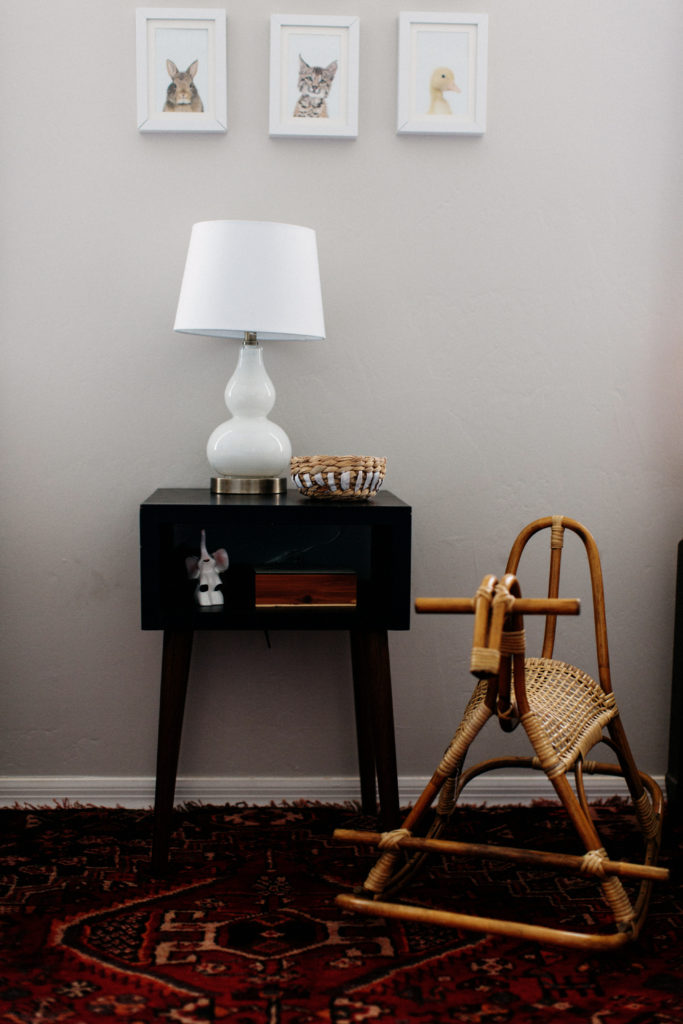 Same for Kaitlin's room…she told me she wanted a green bed do I searched for green bed ideas. In all of my searches I always added bohemian or modern.  I love searching for rooms that mix modern and antique.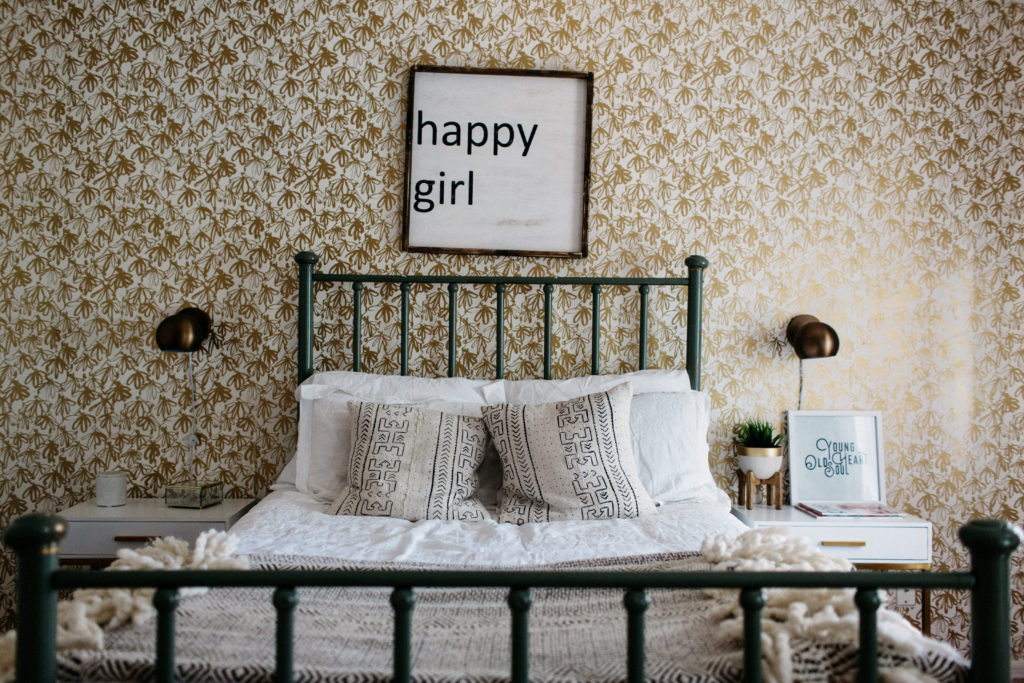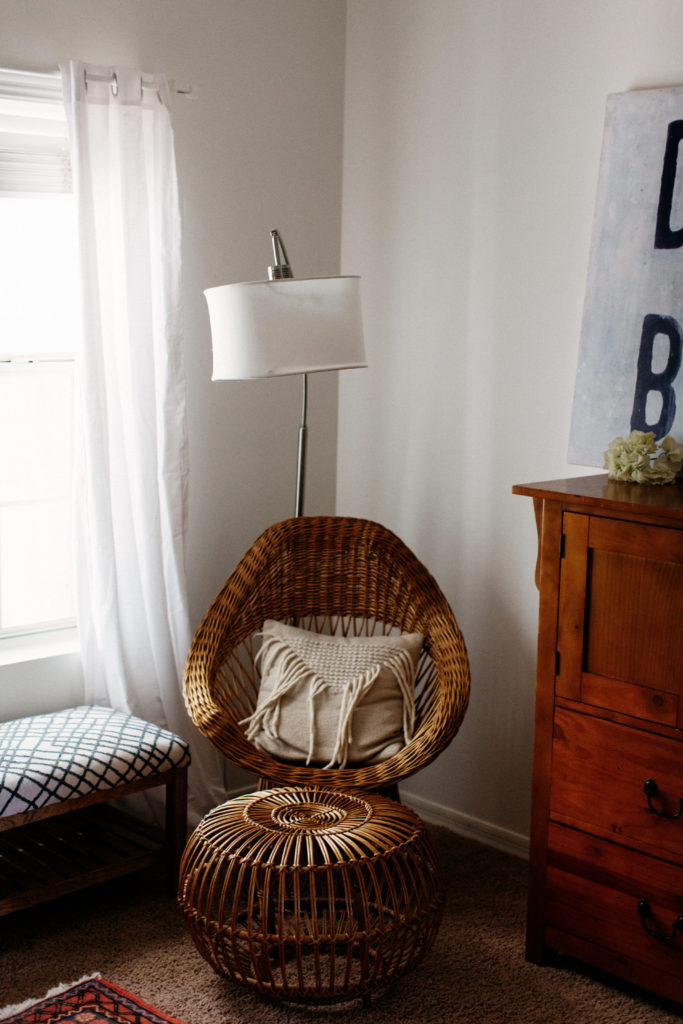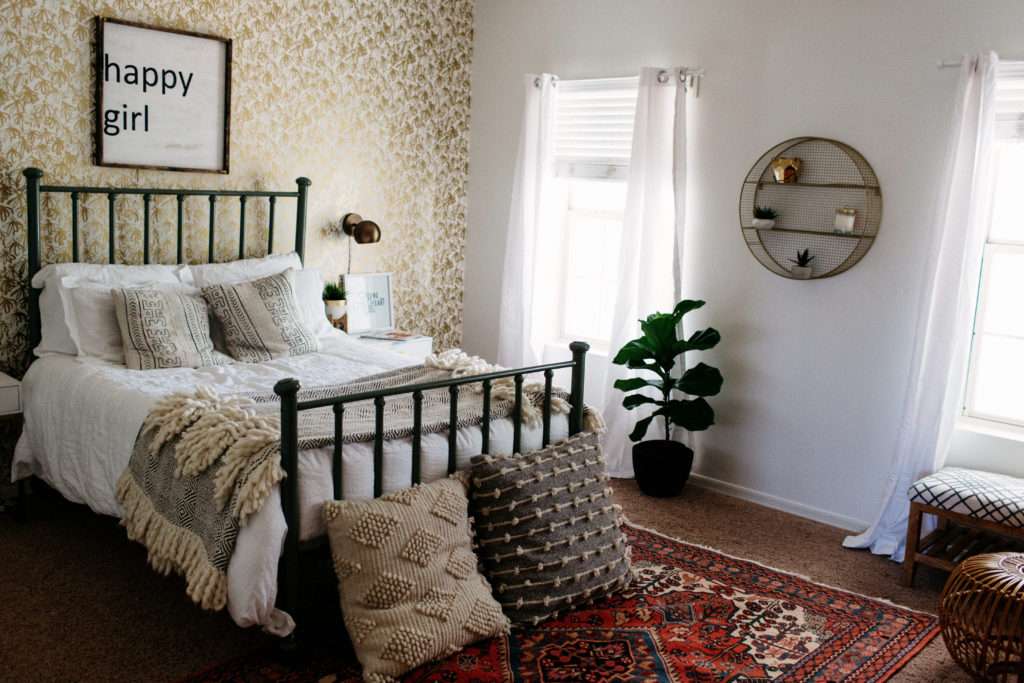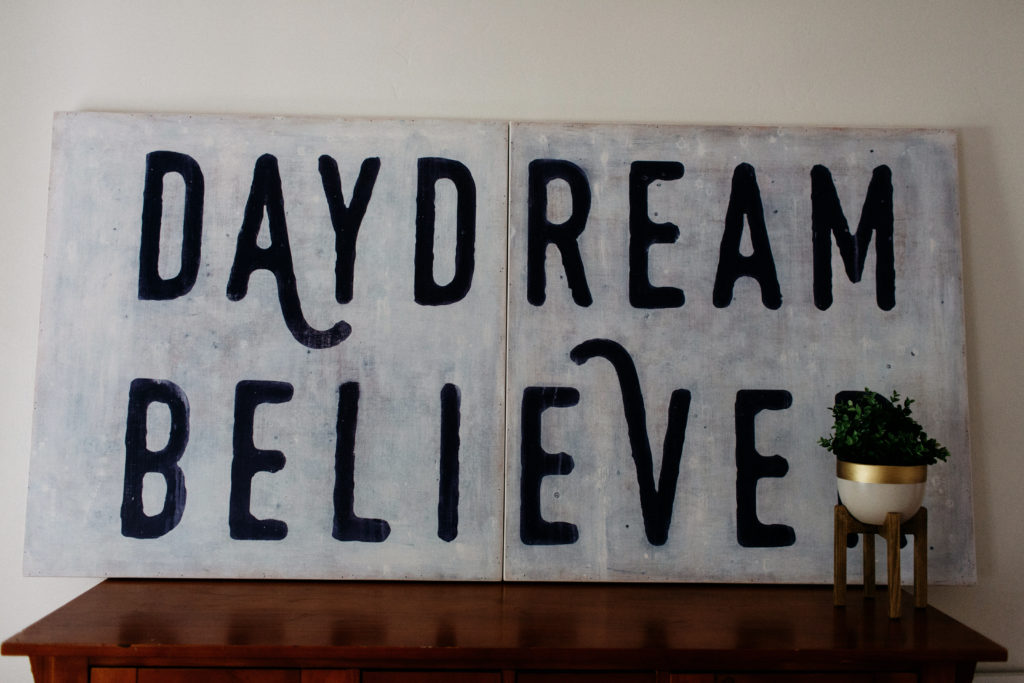 What is your favorite room in your home and why?
The playroom because at this moment it is everything I want it to be and I don't think I need to change one thing.  I am ALWAYS changing things up…the house is already different since the shoot.  The Day Dream Believer piece is now in our Family/Living room and we have new pictures above our bed…lol!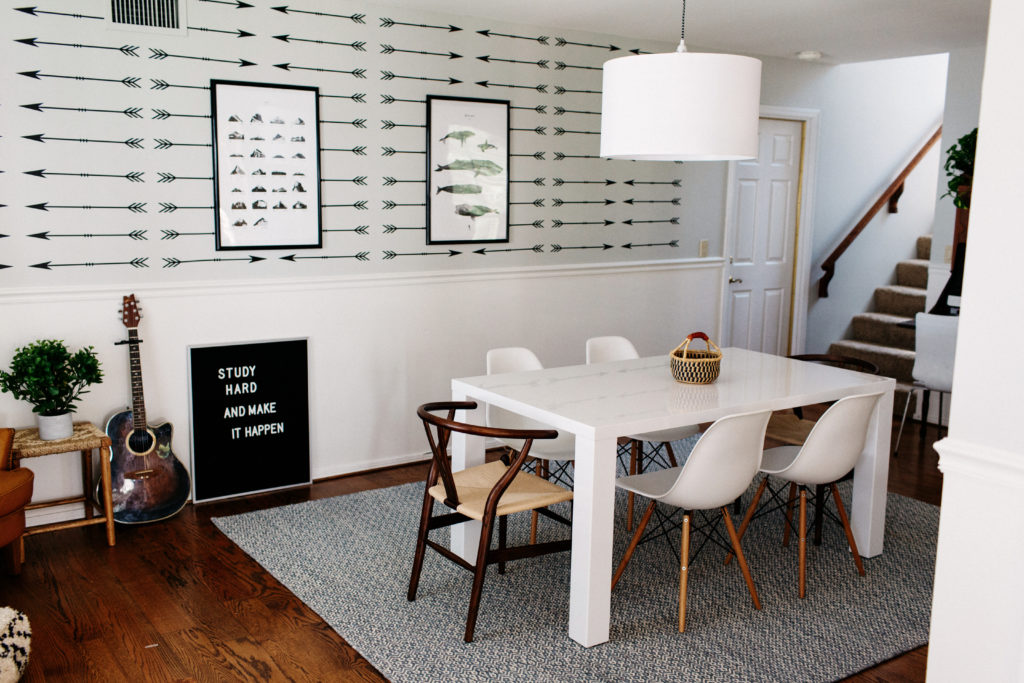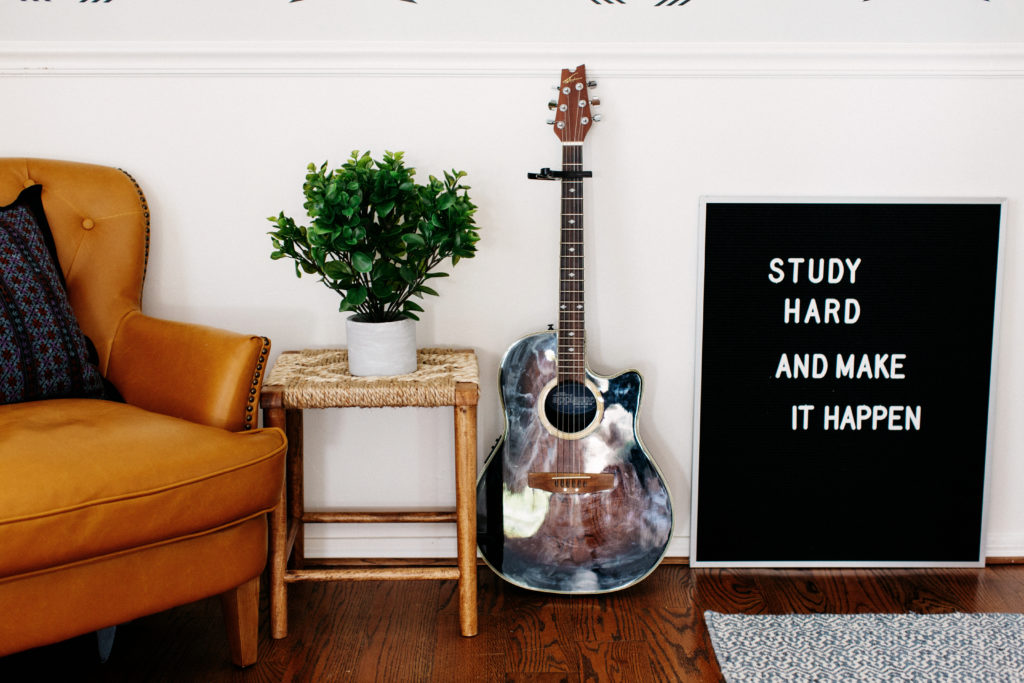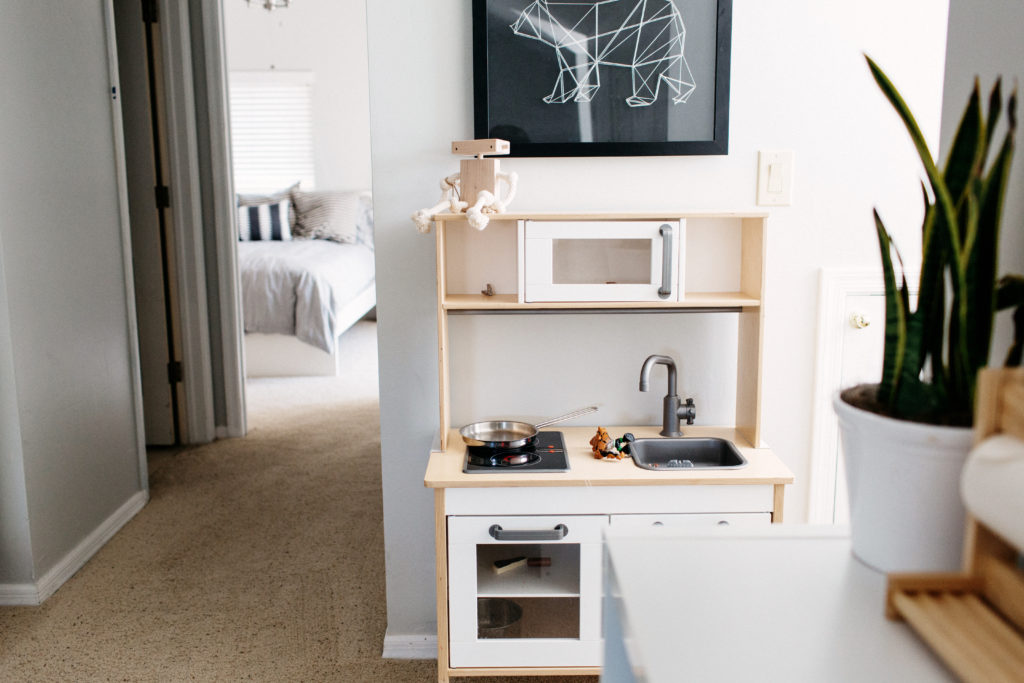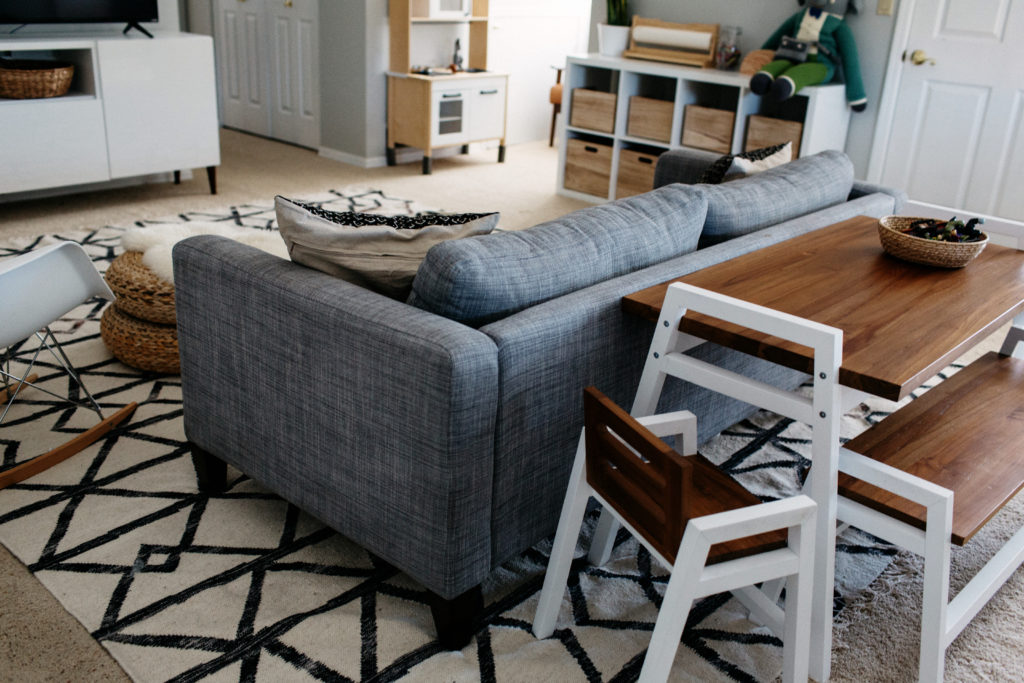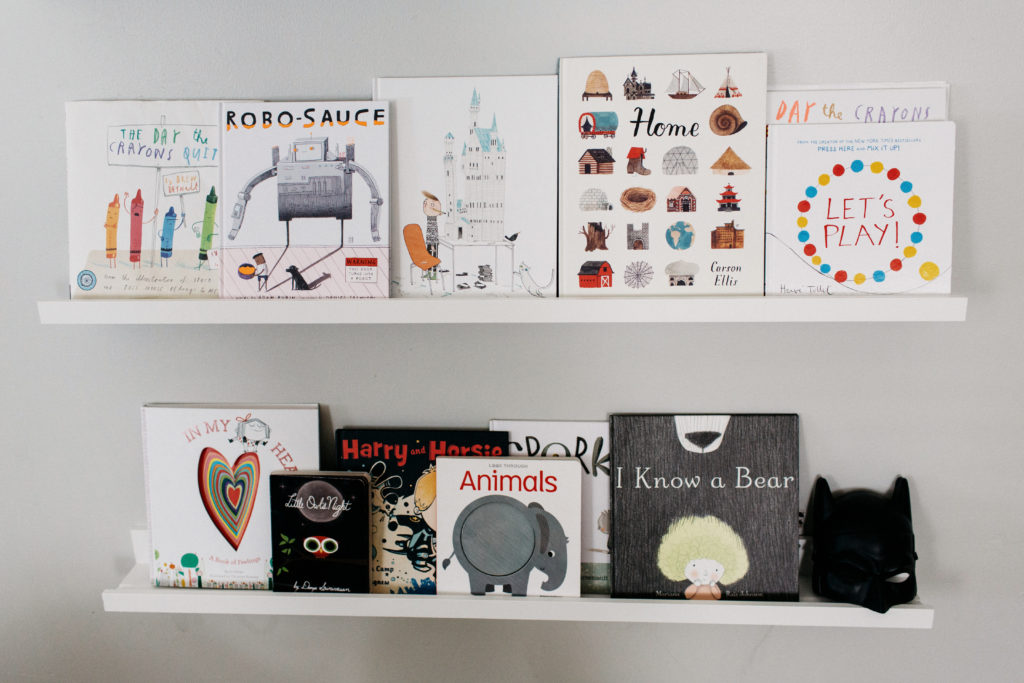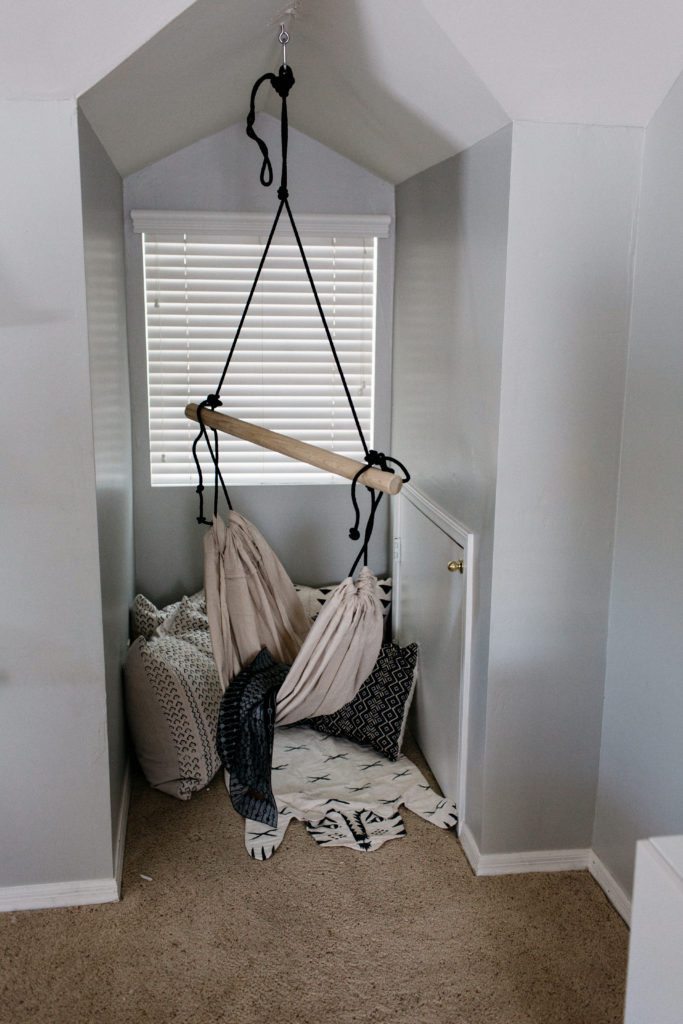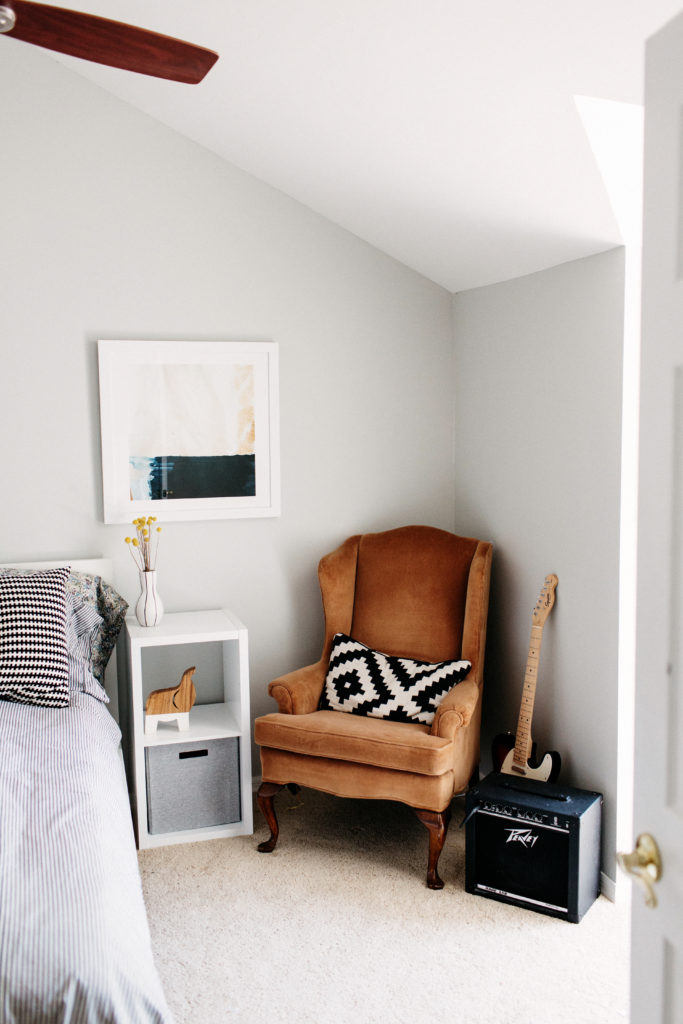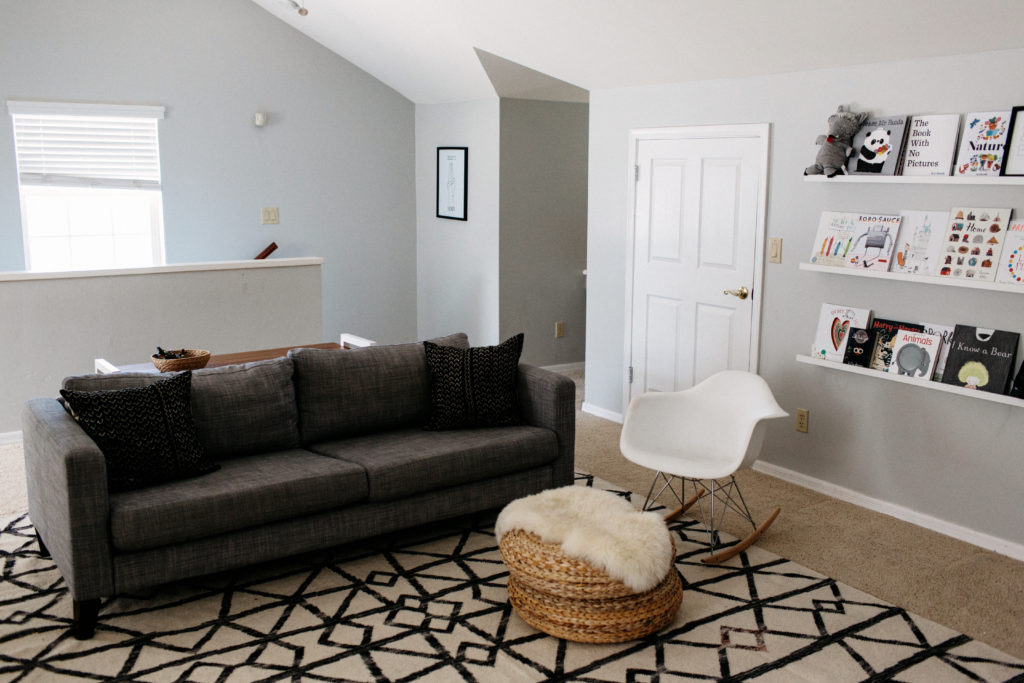 Is there any piece in your home that just screams Katie? 
My antique Rugs!!!  If I could I would have one in every room.  I love them so much but it is pretty hard to find a good size affordable one.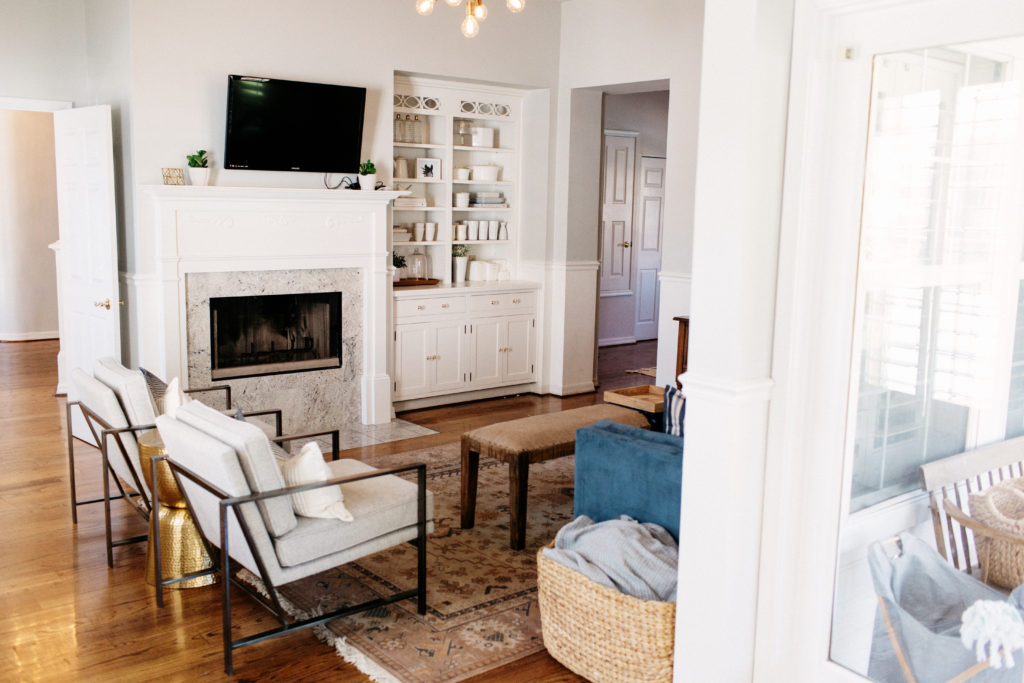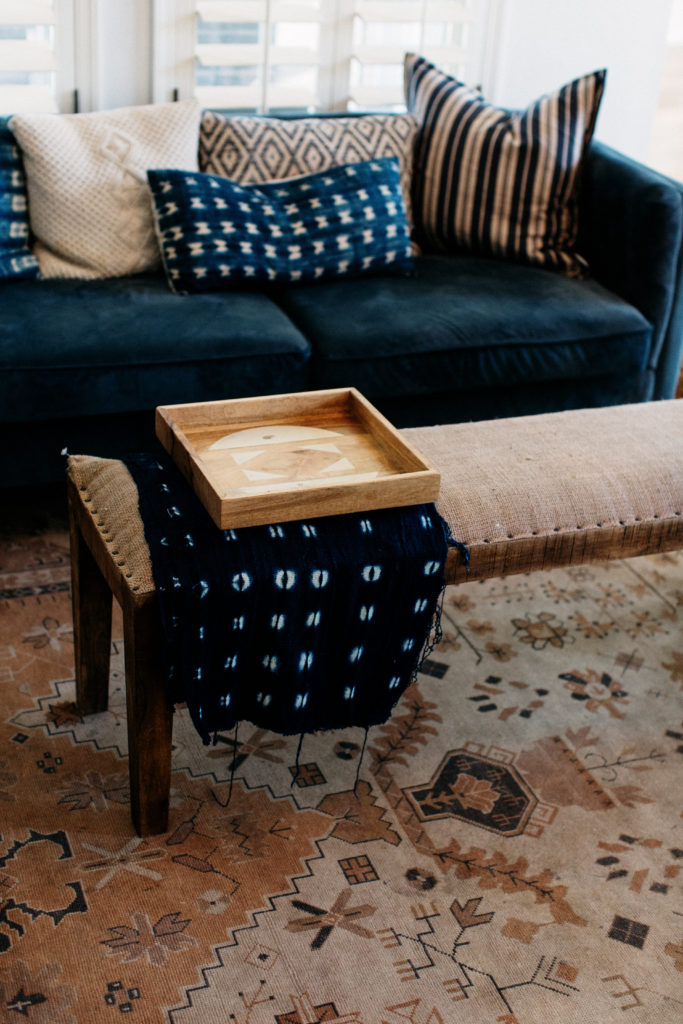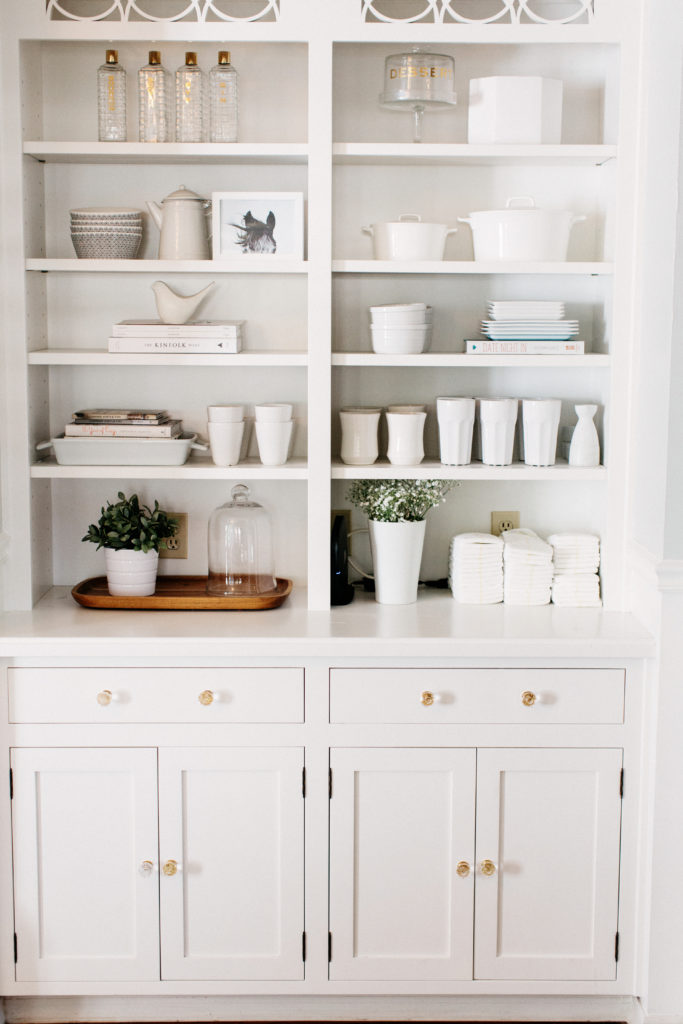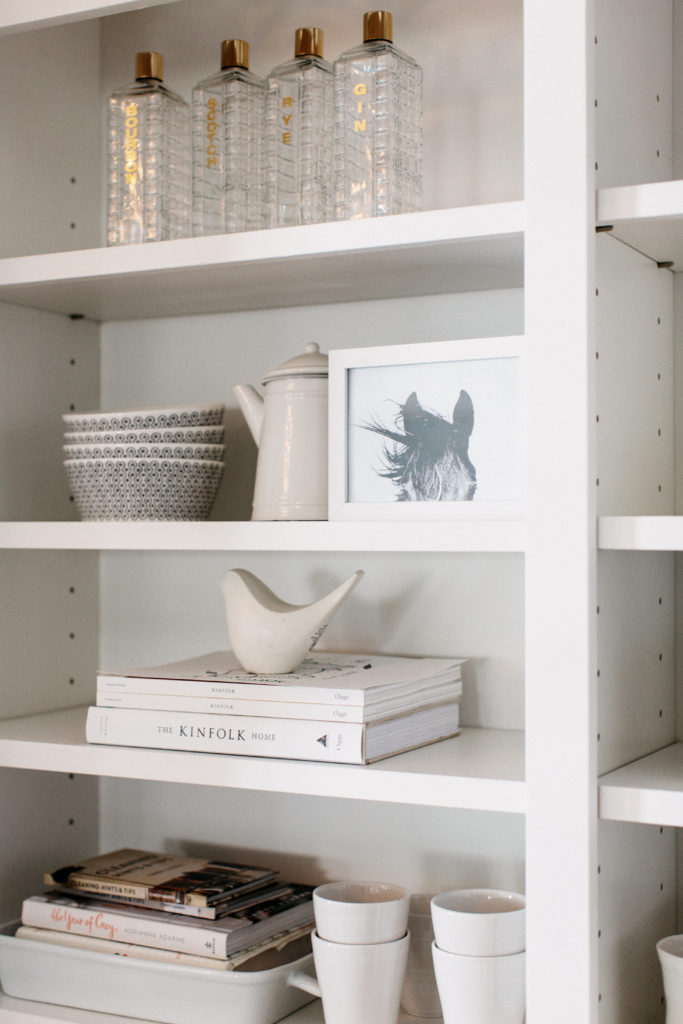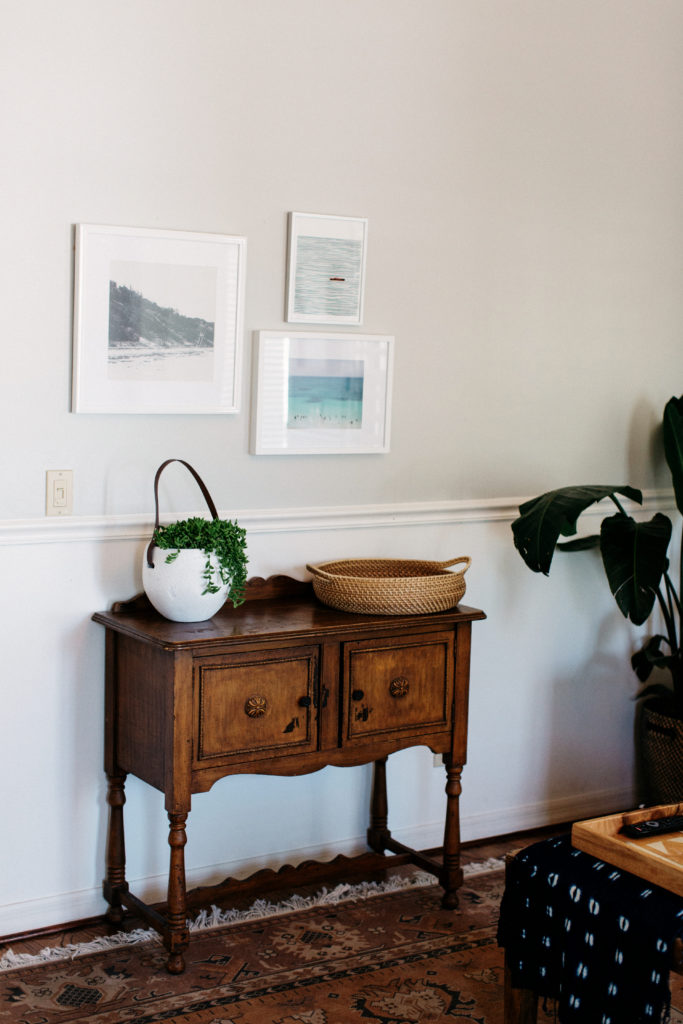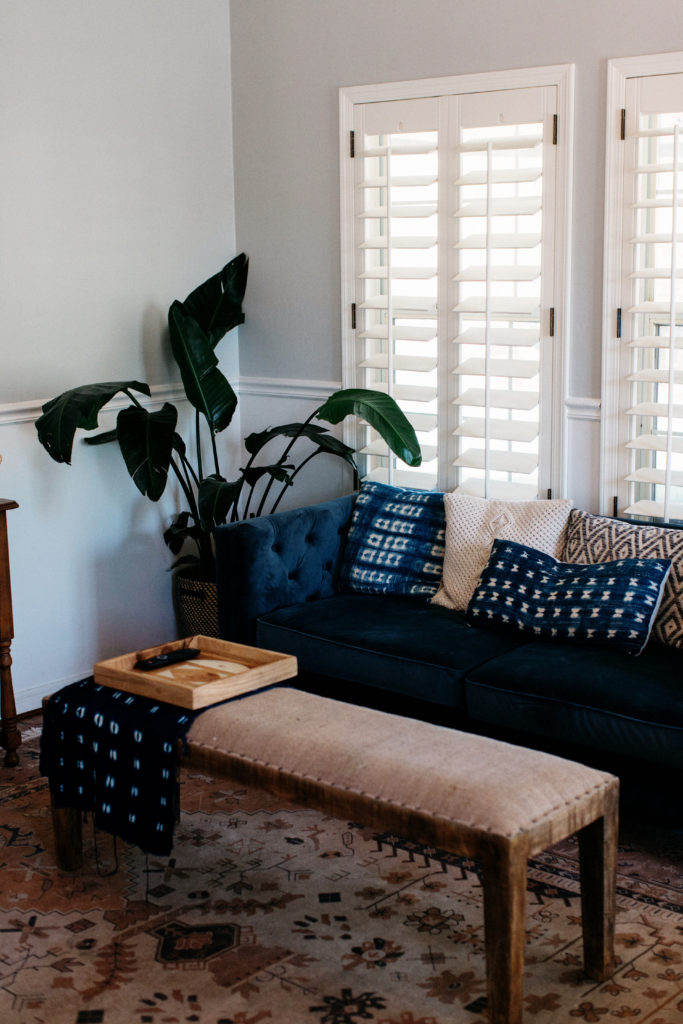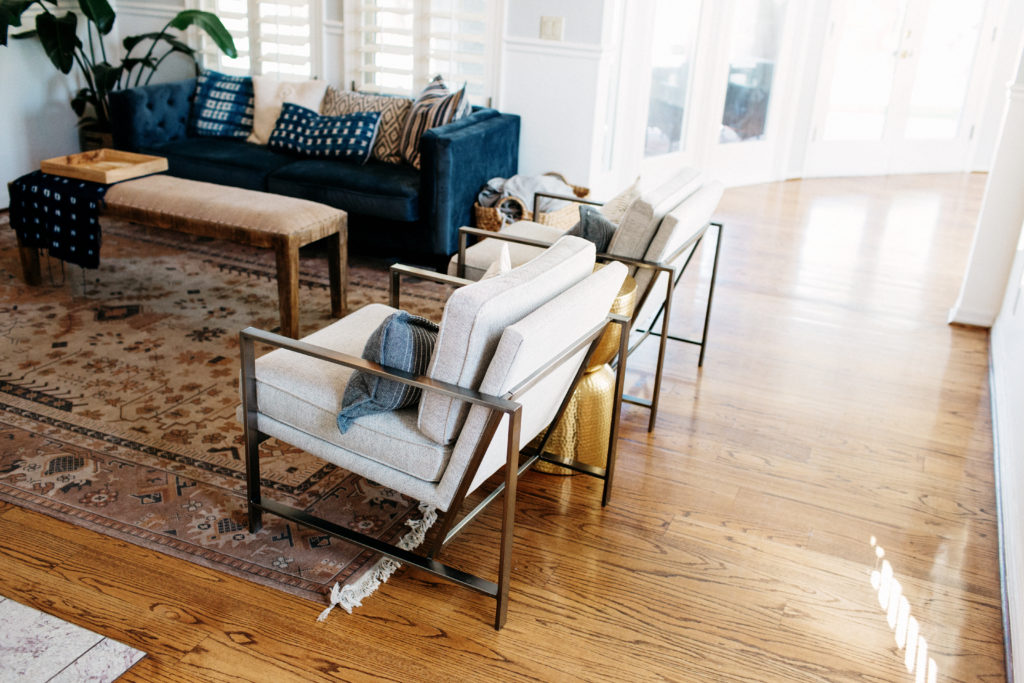 What advice do you have for our readers on tackling a project like the design of their home? 
Pick one expensive or quality piece per room and build around it.  Search Pinterest for pics of that piece for ideas and the fill in with Home Good, Target, Pinterest and even Goodwill finds.
Thank you Katie for sharing your amazing home with us!!  You have given us so much inspiration!!  And if you need any sources for Katie's beautiful finds, please see below!
xx
Jacquelyn
Study Room – Light Blue Rug: Ecarpet Gallery, Leather Chair: Four Chairs Furniture, Arrow Wall Decals: Urban Walls, Wishbone Chairs: Rove Concepts, Table: Wayfair, Letter Board: Letter Folk, Prints on Wall: Bulletin, Birth Posters: The Birth Poster, Poufs: Flea Market Fab, Food Print: Urban Outfitters, Dresser: West Elm, Computer Cabinet: In the Family
Playroom – Rug: West Elm, Play Table: Land of Nod, Pillows on Sofa: Loom Goods, Hammock: Clover & Birch, Large Elephant: Bla Bla Kids, Silohette Prints: Dapper & Darling, Art In Spare Room: Minted, Media Unit: Ikea, Sofa: Ikea, Play Kitchen: Ikea, Leather Chair: West Elm, Wooden Robot: Monroe Workshop
Kaitlin's Room – Wallpaper: Hygge And West, Happy Girl Sign: Jaxn Blvd., Mud Cloth Bed Pillows: Sew and Cloth, Day Dream Believer Sign: Sugarboo and Co., Young Heart Old Soul Print: Oh Leander Shop, Large Floor Pillows: The Citizenry, Bed: Antique Store, Rug: Overstock, Chair: Goodwill find
Boys Room – No Girls Allowed Sign and #5 sign: Jaxn Blvd, Rug: Rugs USA, Striped Stuffed Animal: Bla Bla Kids, Wooden Calendar: Textured Home, Beds: Antique store, Bed Side table and Dresser: Ikea, Desk: In the Family
Twins Room – Animals on Ledge: Hazel Village, Animals on Bed:  Bla Bla Kids, Wall Hanging: Robyn Parker, Beds: In the Family, Rug: Antique Store, Dresser: Craigs List
Master Bedroom – Wall art and Ledge: Minted, Marble Tray: Rove Concepts, Large Sailing Print: Eventide Collective, Above the Bed Wall Hanging: Robyn Parker, Indigo Pillow on Bed: Boho Pillow, Print Above Crib: Minted, Bed: Made by my husband, Lamps: Target, Side Tables: Pier One, Round Mirrors: World Market
Master Bathroom – Wall Hanging: Pineapple Phi, Cleaning Spray: Murchison Hume, Little Stool: Home Goods
Living Room – Marble Table: Rove Concepts, Art Wall: Minted, Wall Hanging: Robyn Parker, Sofa: Potato Barn, Coffee Table: Old Ikea, TV stand: Good Will find, Pillows on Sofa: Sew and Cloth, Club Chairs: World Market
Small Family Room – These are the Good Ole Days Sign: East Plum, Sofa: World Market, Rug: Ebay, Bench: Home goods, Chairs: West Elm, Gold Table: Old Target
Kitchen – Dot Art Above the Cabinets: Minted, Cleaning Products: Murchison Hume,  Kitchen Rugs, Kitchen Baskets 
Hallway bathroom – Light:  Roanoak, Mirror: Target