We are starting a new series here on Beijos Blog… In honor of Summer we are doing a fun cocktail recipe each Friday, and what kicks off Summer like Memorial Day Weekend?!  So here we go with our first Summer Cocktail of 2016…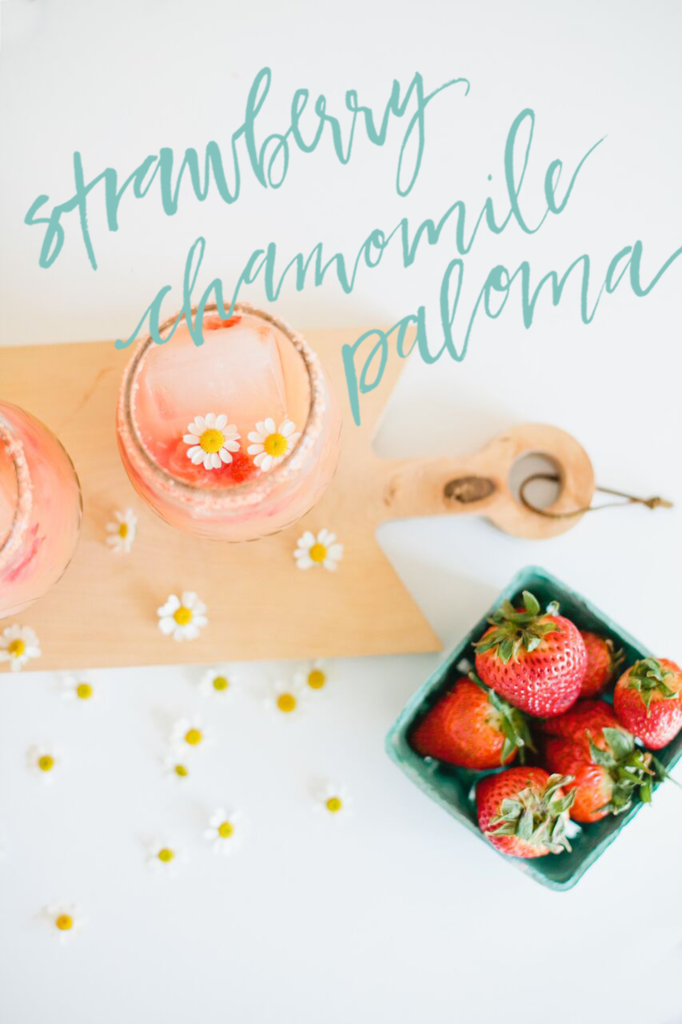 Photos by Megan Welker
Graphics by Meghann Miniello
I saw this tasty looking drink online and had to try making it, using my trusty husband and family as taste testers!!  I even made a virgin one for myself, just to try… Strawberries are in season and I'm loving every minute of that, so when I saw this I thought it would be the perfect one to try!!  When I'm not pregnant I love palomas!!  My sister does too, we served them at her bridal shower earlier this year and they were a hit!  But doing this fun version with strawberries and chamomile flowers just looked to pretty to pass up…
Ingredients
Chamomile Honey Syrup
3/4 Cup Water
1/3 Cup Honey
1-2 Chamomile Tea Bags
For The Drinks
3 oz Fresh Grapefruit Juice
2 Tablespoons Chamomile Honey Syrup
2 oz Tequila
4 Fresh Strawberries Sliced
Sparkling Water to top off
Ice
Salt for Rim – Optional, but we liked it!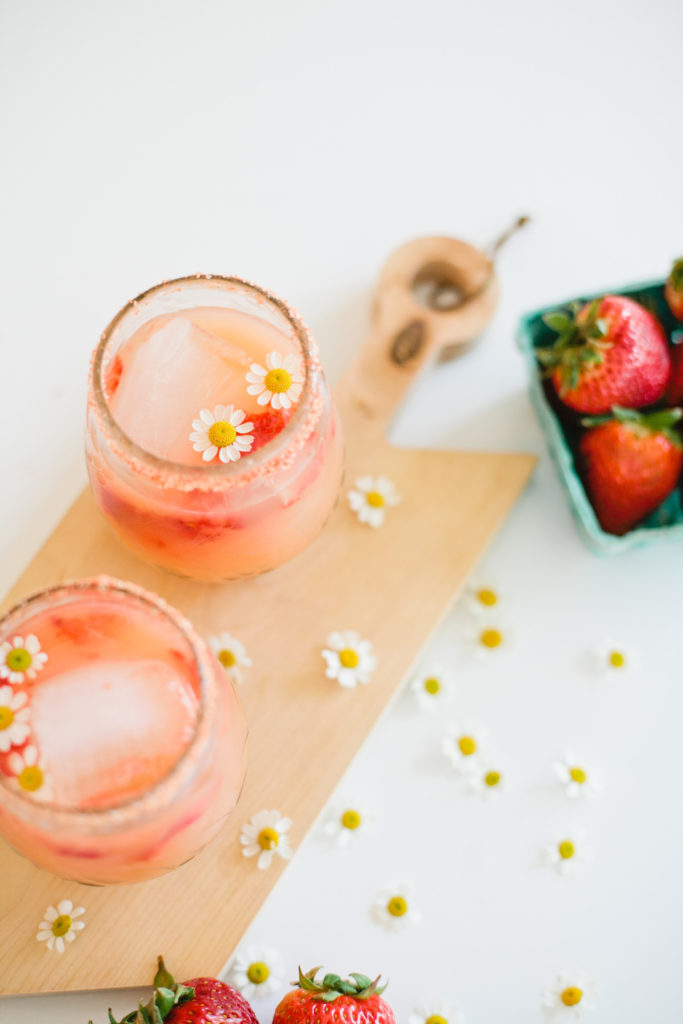 Instructions
Chamomile Honey Syrup
Mix water and honey to small sauce pan and simmer for about 1 minute.  Remove from heat and add tea bags, cover for 5-10 minutes.  Discard the tea bag and let cool, store in the fridge to use later.
For the Drinks
Combine the Grapefruit Juice, Tequila, Chamomile Honey Syrup and strawberries to a glass and muddle… You want the strawberries to be lightly smashed so their juices release.  Add the ice and top off with sparkling water.  Top it off with a few fresh strawberries and chamomile flowers and there you have this pretty drink!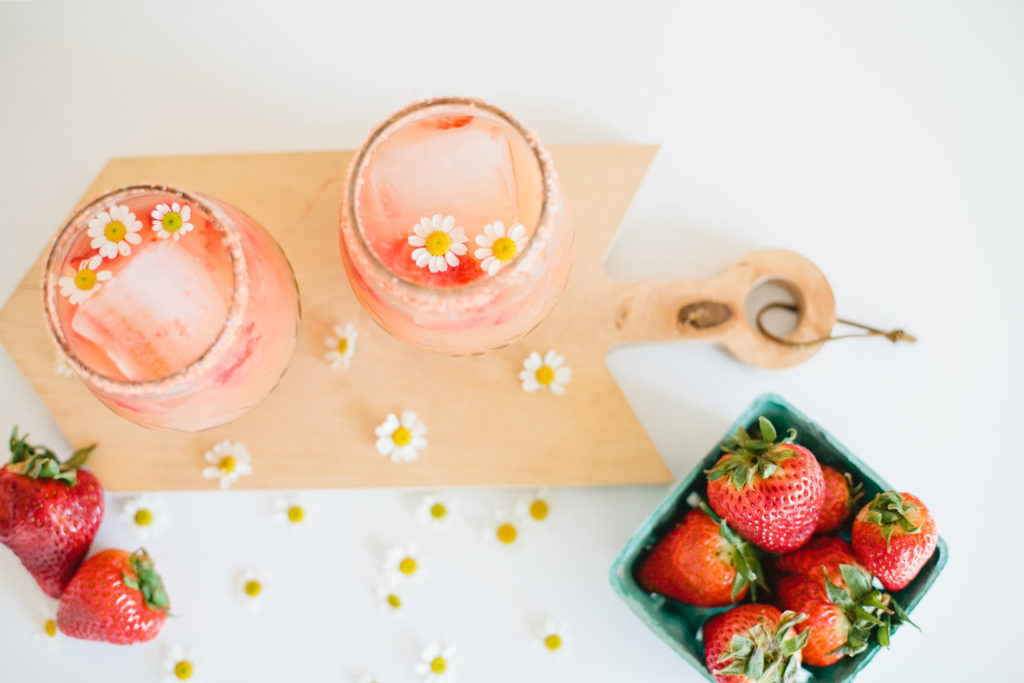 We hope you enjoy!
Stay tuned for lots more fun cocktail recipes to keep you refreshed and "happy" all Summer long!
xx
Jacquelyn