Well hey guess what today is??? We had to take advantage of National Macaron day since it's one of our favorite desserts. These almond crispy outer shell little delights with creamy fillings just have our hearts. They are delicate, decadent and they are just down right pretty and well…Fabulously French…need I say more? For the prettiest and tastiest ones, we went straight to the source – Sweet & Saucy Shop. They do the most beautiful Macarons, and boy are they tasty!! With a variety of flavors and their talented bakers, they come up with the most fabulous of designs for these pretty little cookies. Let's have a look….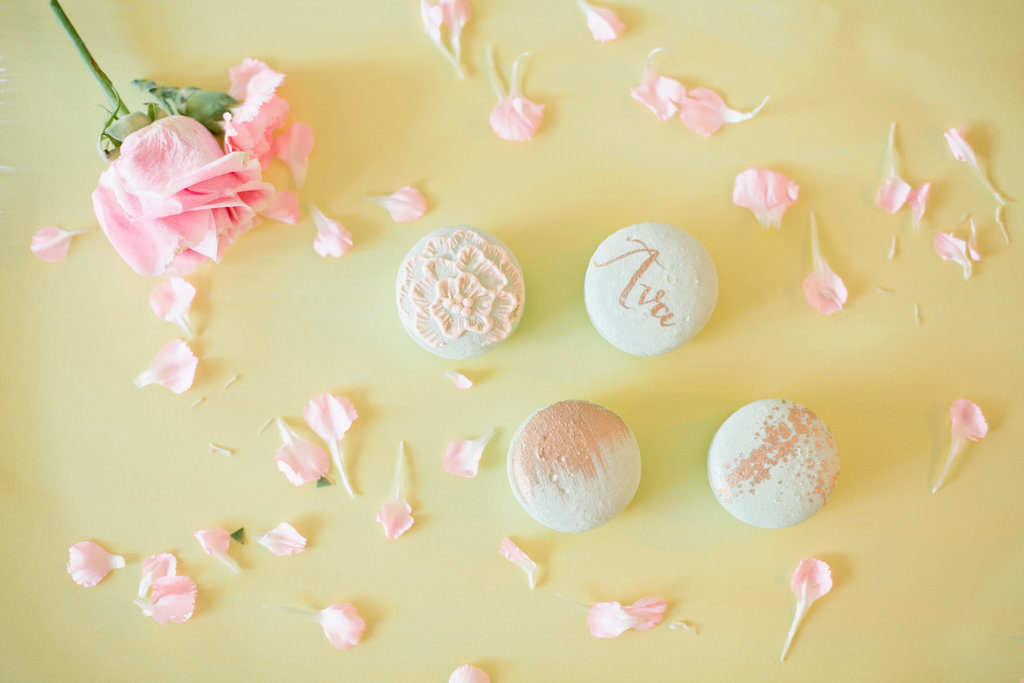 The colors and details on these are to die for. They make any event so special and really put that personalized detail into the desserts.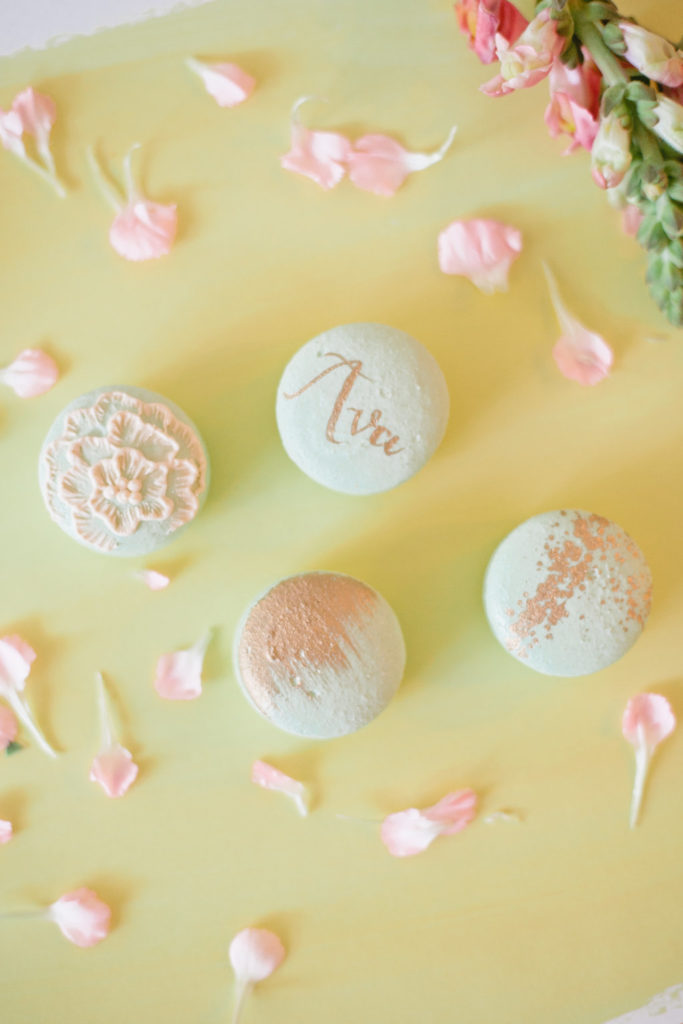 The flower, name and rose gold touches here…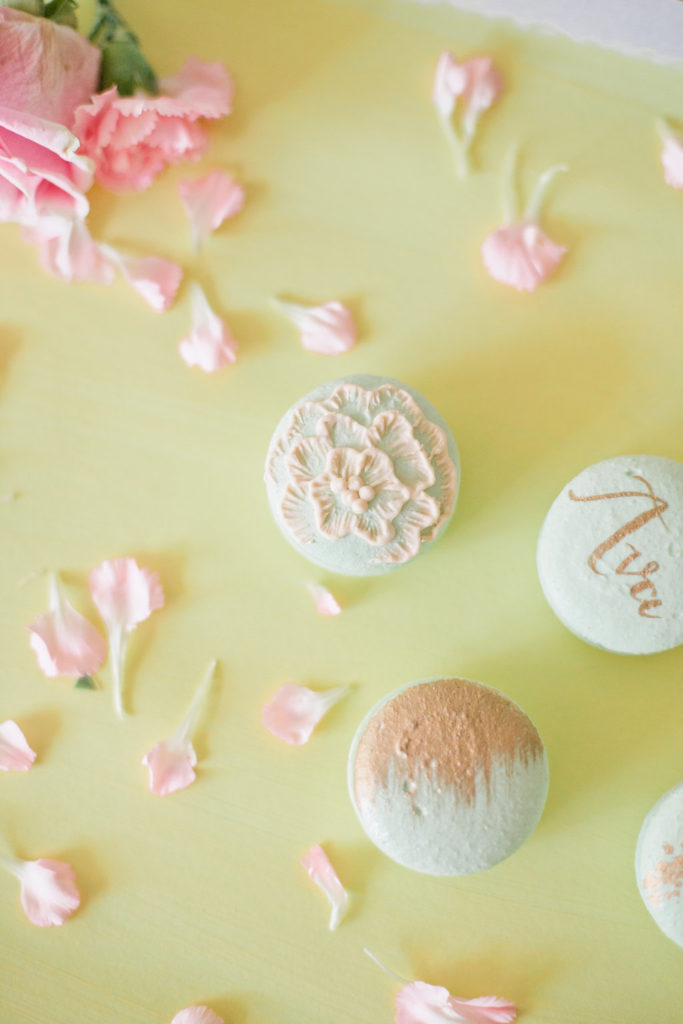 Honestly the designs that Sweet & Saucy shop can do is pretty much endless.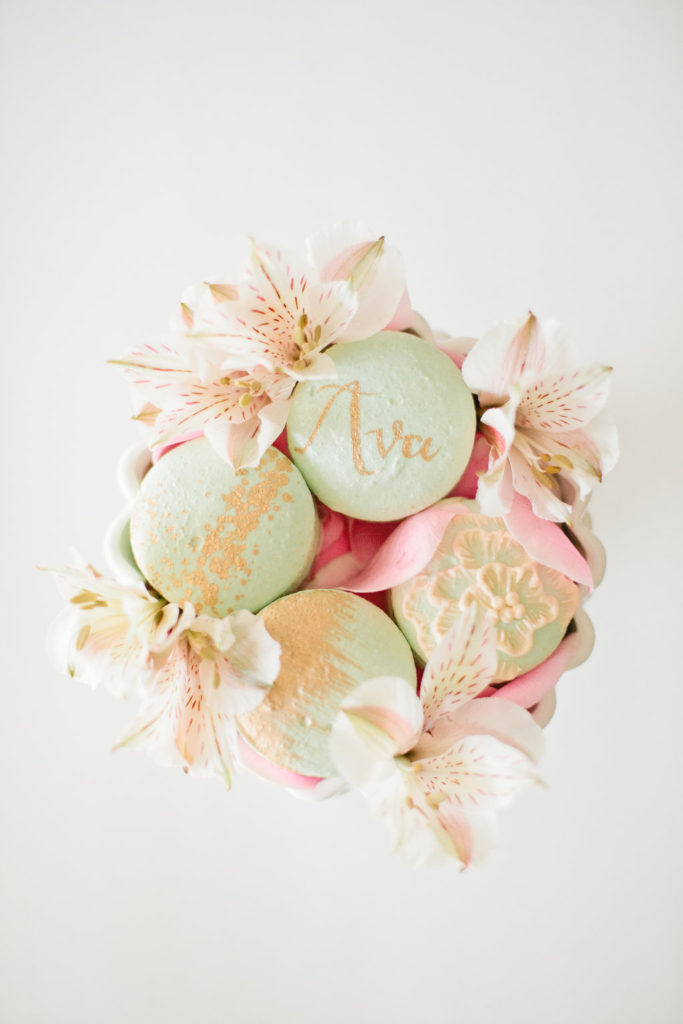 How pretty is this displayed with flowers??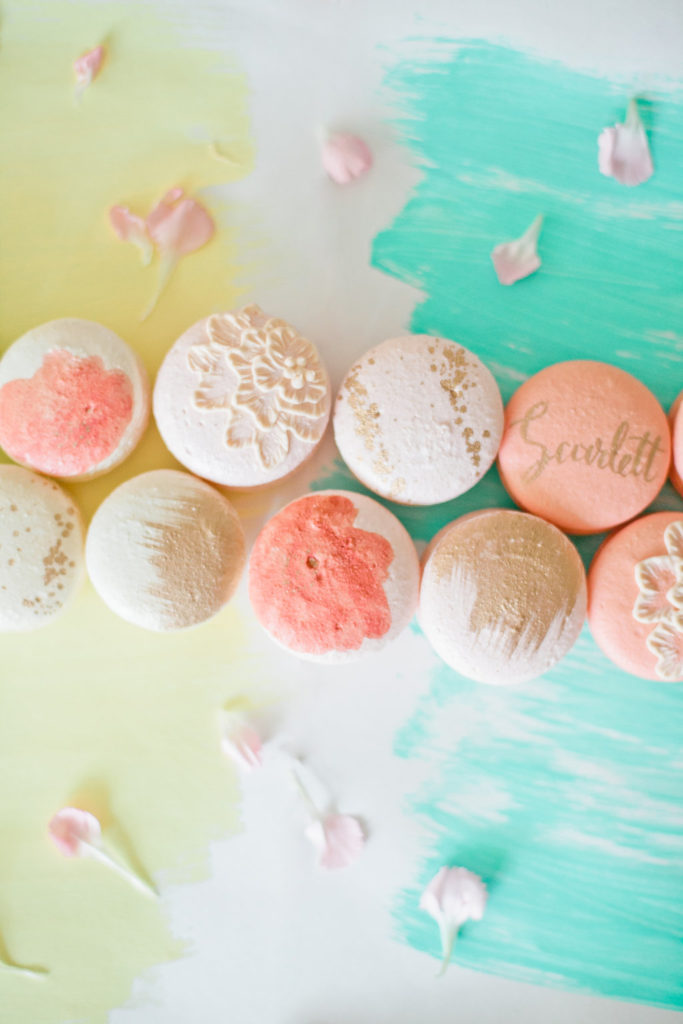 Now hurry over to Sweet & Saucy today for some Macarons for National Macaron day!! You will not be disappointed!!
Special thanks to Sweet & Saucy and Megan Welker for the pretty photos.
Xx Leah