When you're a Portuguese girl, you're all about vinho verde in the summer!!  For this week's cocktail I thought I would share how amazing it is with all of you!!  My family and I love popping a bottle of vinho verde, the literal translation is "green wine", think of it as a yummy, light and fresh sparkling white wine.  Perfect for these hot summer months!!  It's amazing on it's own but for our summer cocktail series I made a delicious vinho verde sangria that I think you are going to love, not only is it pretty to look at but very tasty!  Also, excuse the Thursday interruption with our usual Friday cocktail posts but tomorrow we have a special feature we are excited to share!!  In the meantime, let's get right to it!!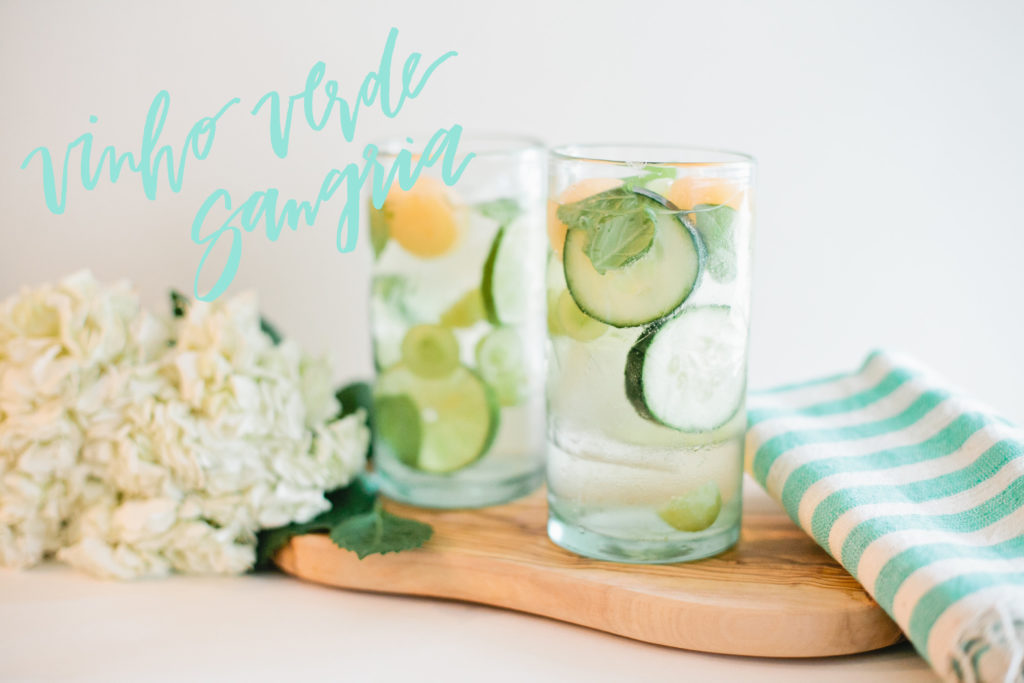 Photos by Megan Welker / Graphics by Meghann Miniello
Now let's start with where to get vinho verde…  You can get a bottle at most grocery stores but I usually get mine at World Market, Bev Mo or Trader Joe's because they tend to always be on hand at those locations.  A few of my family's favorite bottles are Gazella or Aveleda just as a tip!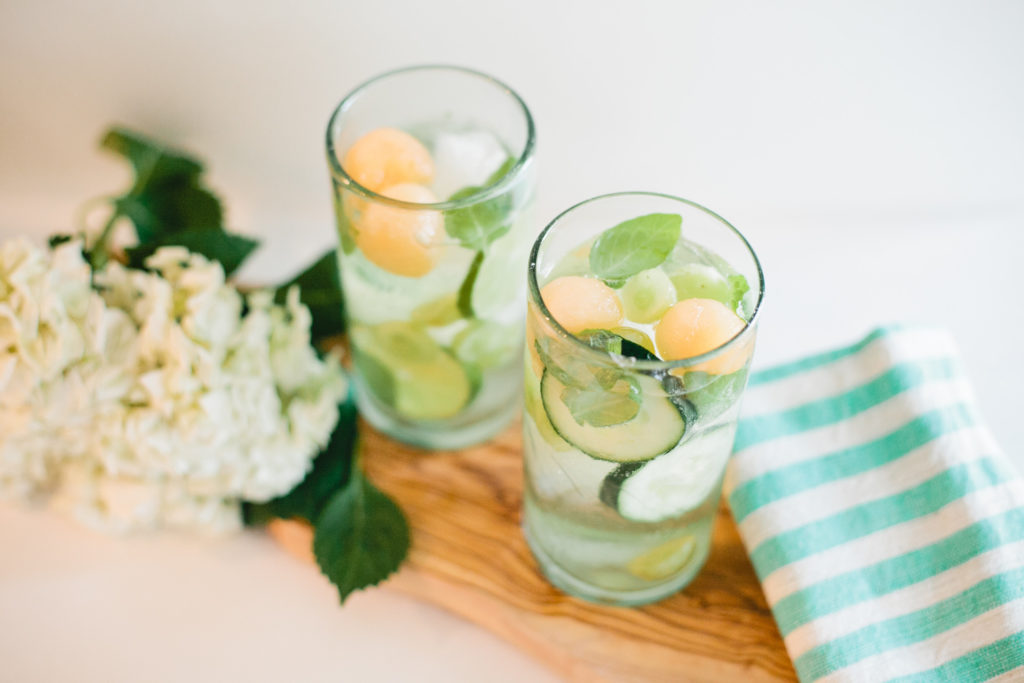 Now for the yummy recipe!
Ingredients
Vinho Verde
Cucumber
Melon (I used cantaloupe for color)
Green Grapes
Lime
Mint
Basil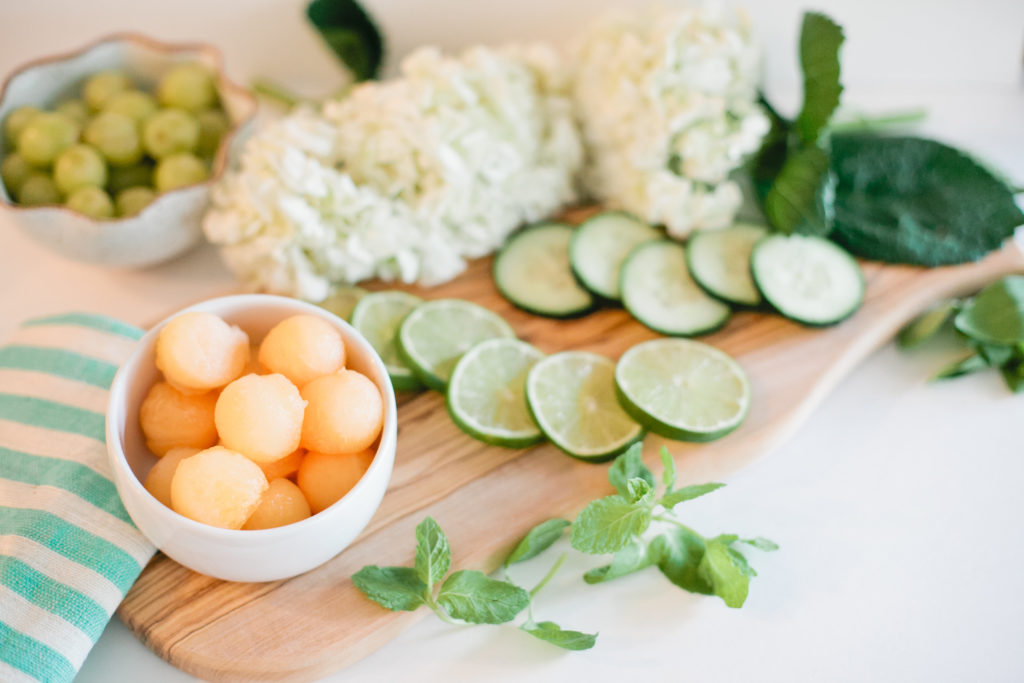 Directions
You can use all of the ingredients fresh!  I balled the melon, cut the grapes in half and thinly sliced the cucumber and lime.  You will also pull the leaves off the stem for the mint and basil.  Simply poor a bottle of vinho verde in a pitcher, add all of the ingredients to taste and let sit in your refrigerator for at minimum an hour or so.  You could even prepare the night before and have the next day, the longer the ingredients soak, the more flavor!  It's as simple as that and very pretty to look at!!  When serving you may want to add some fresh herbs on top for garnish…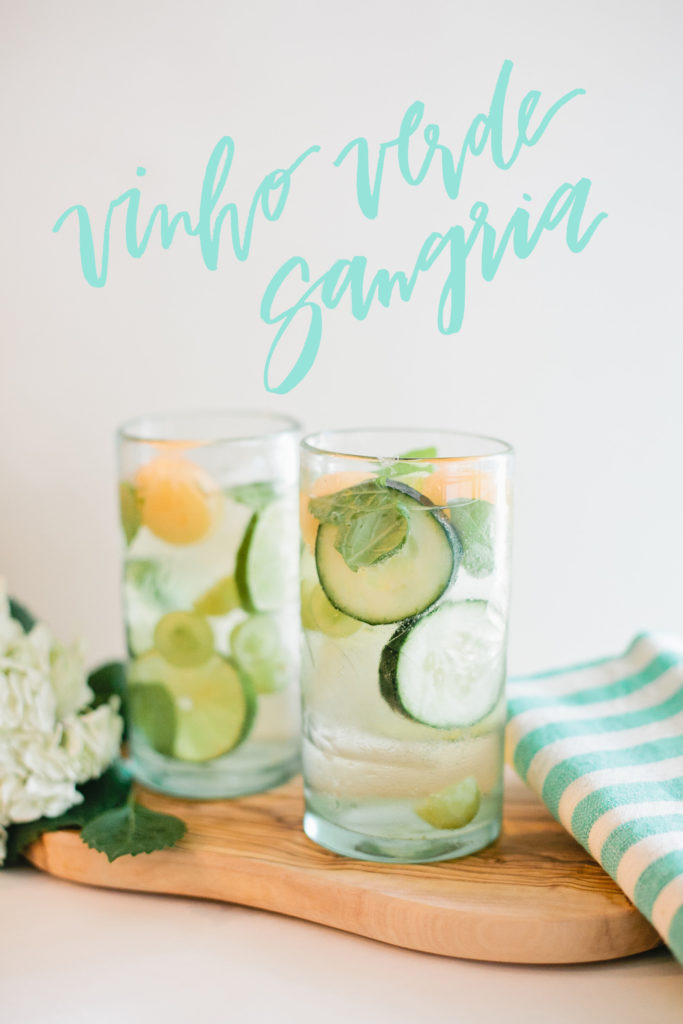 If you're throwing a get together the next few weeks you should definitely give this easy recipe a try, it's a crowd pleaser!
Cheers!!
xx
Jacquelyn