Are you guys melting away like me this Summer?!  I can't believe how hot it has been!  We moved a few miles inland from the beach and the change in temperature is about 10-15 degrees warmer… And no AC!  Definitely putting that on the must have list for next Summer!!  I couldn't imagine it last year when I was pregnant, this year is way worse!!
With these hot days I love to wear something easy and breezy, enter the sundress!  A Summer essential.  Of course I always love my tank or tee and cut offs, but sundresses are so light and you look just a bit more put together.  Add some sunnies, a hat and some sandals and you are set!
I have a few cotton sundresses I love, but even those can make a girl sweat.  What I really love are light weight fabrics that aren't tight and just flow on you.  Those are the dresses you will find me in for the beach, the park, shopping or even a night out.  So here are some that I love and have been wearing so far this season… More of my picks at the end of the post for you to shop too!
Photos by Ariane Moshayedi
Let's start with my favorite… This gorgeous midi dress by Birds of Paradis… The tassel detail is amazing and the cut and fabric are great.  I just love how it's lightweight and casual, but you still look very chic.  It also has pockets… I mean, who doesn't love that?!  Really, it's the perfect mom dress!  You are covered perfectly can can still chase those kiddos around.  This dress' price tag is a little high, but well worth the investment.
For all of these outfits I'm wearing my favorite Wyeth Leona sunglasses, Target sandals, James Michelle necklaces, Madewell Tassel earrings and for this one my new favorite Brixton straw hat.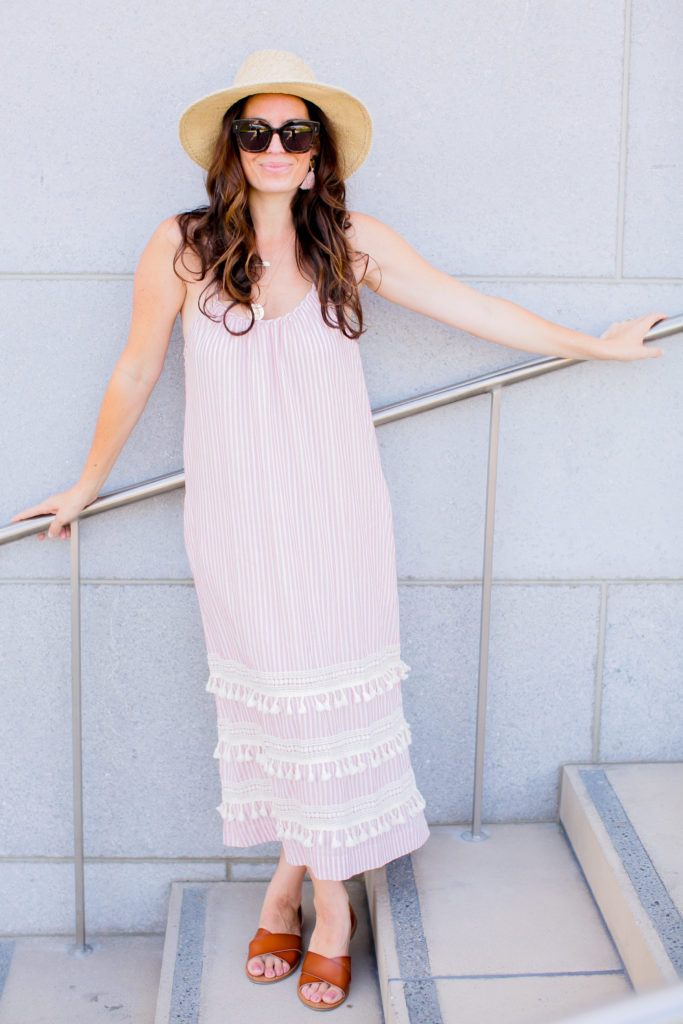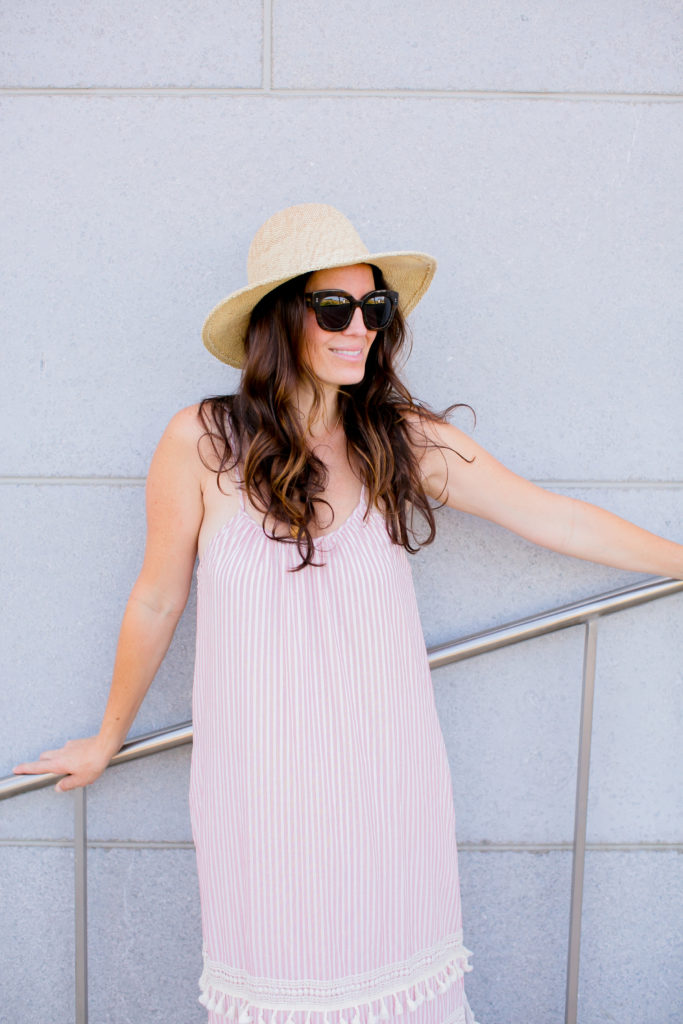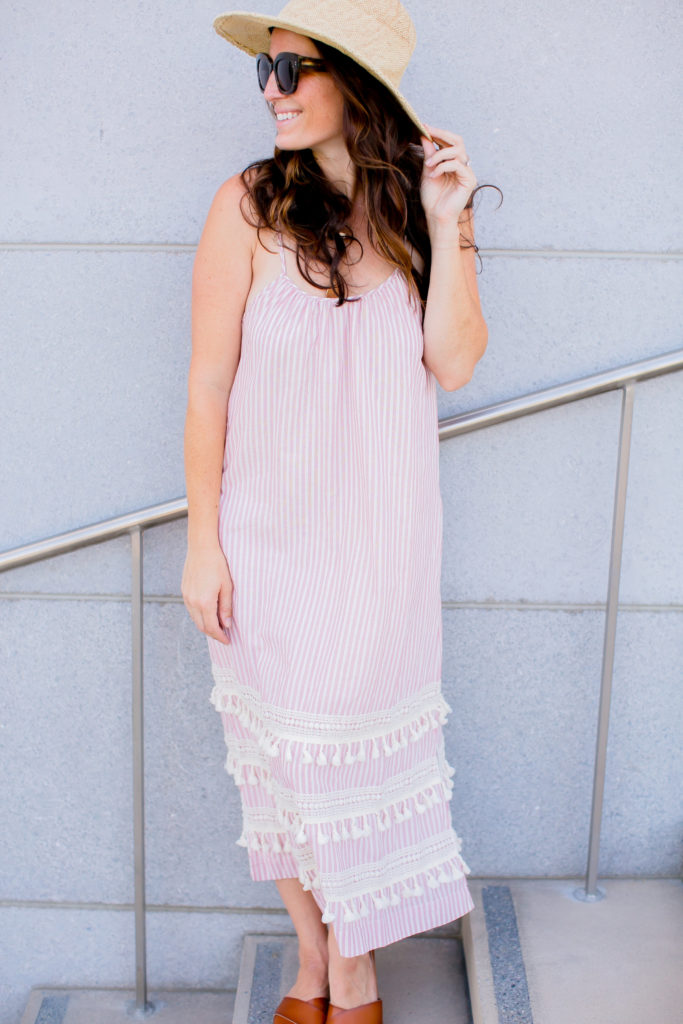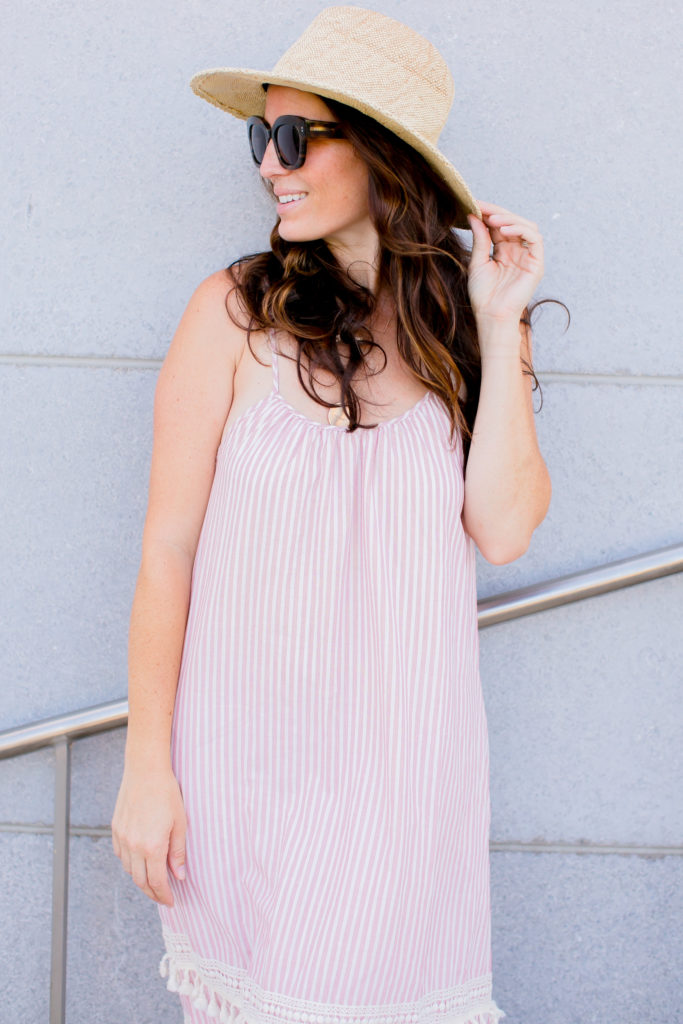 Next up, something a little more flirty and fun!  The blue color on this dress by 6 Shore Road is sweet but eye catching.  I love the halter too!  This is definitely one of those day to night dresses.  I would totally wear this as a swim cover up or out on a date – with my husband of course!  When I typed that out and read it to myself it sounded funny, haha!  Which by the way, I've been seeing that hashtag #dateyourhusband a lot lately and I love that – now will someonte totally normal come over and babysit?  Haha!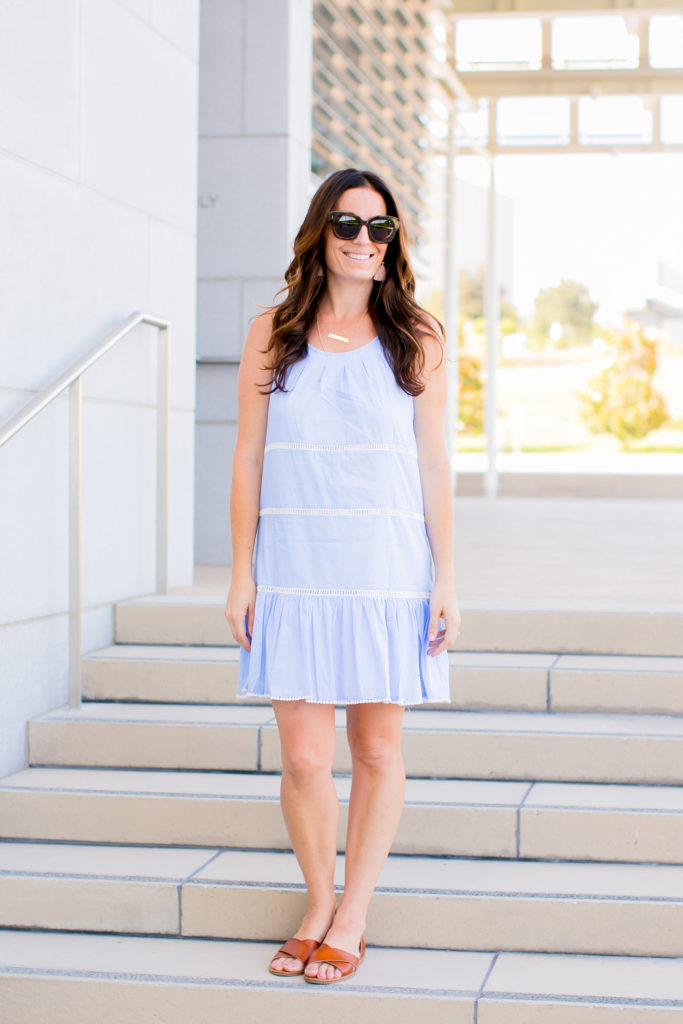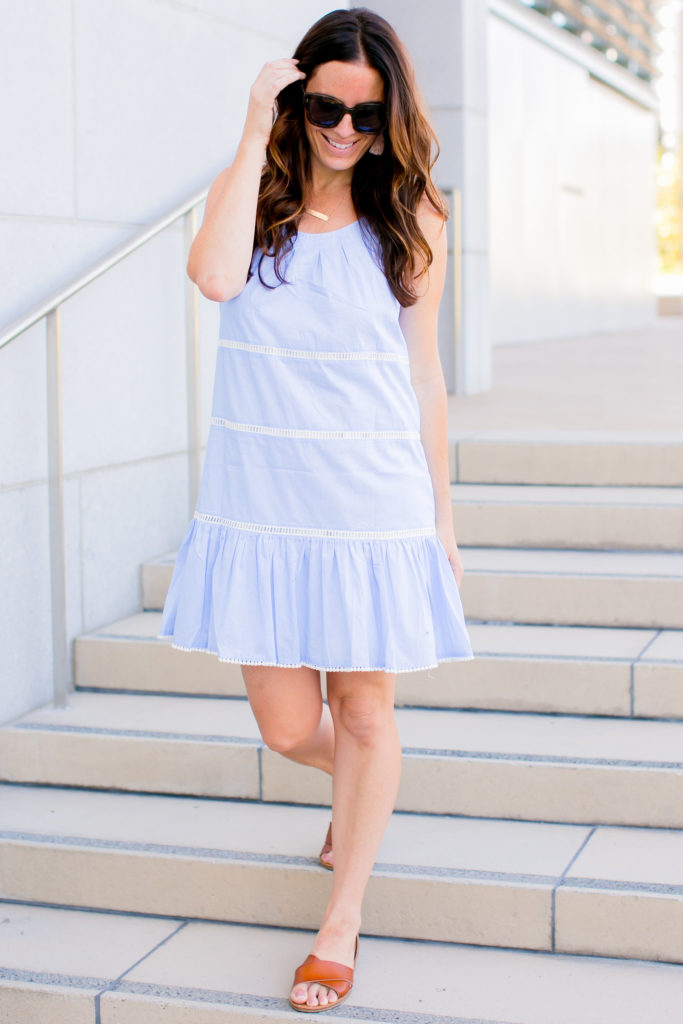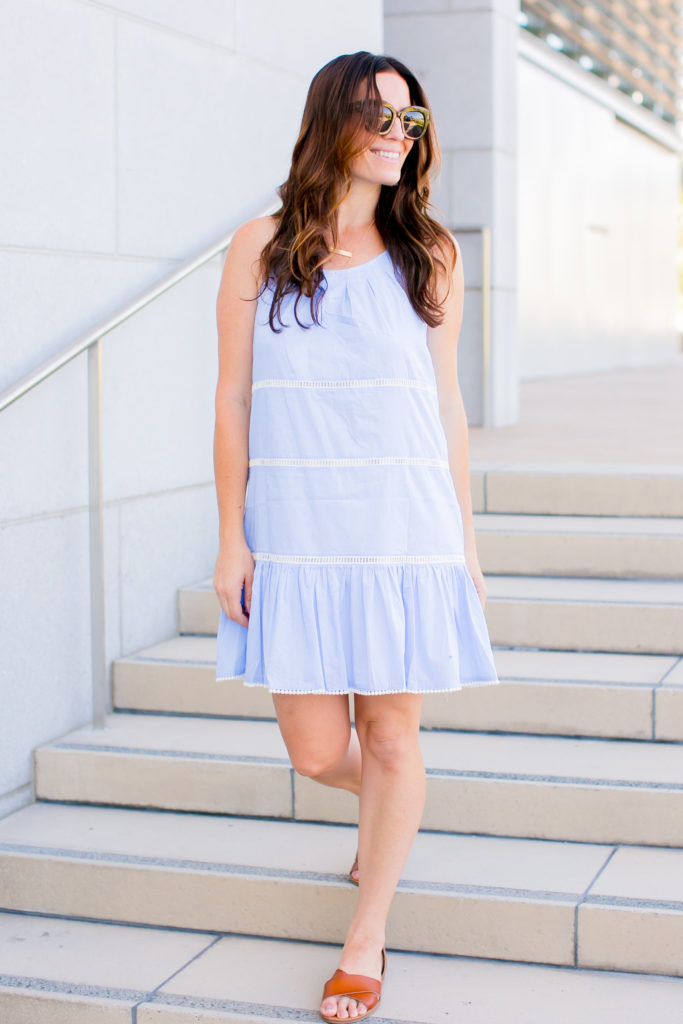 Last but not least, I've got my sexy dress on!  The dress that shows all of my boobs, haha!  If you want to know why those things are so prominent in these pics, it's because of that cute little guy right there!  It's amazing what our bodies can do, I still think of it while I breastfeed Cruz.
But real talk!  Mom to mom?  This little guy was screaming crying towards the end of these photos so he had to be in them!  Poor guy is so patient while Mama takes photos, or maybe he just wants to be in them.  Future blogger?
My sexy dress (shhh don't say, but it's really called the Elisa dress)  is by Ale by Alessandra – oh you know, that Victoria's Secret model…  Now we know why it's a sexy dress…  I'm showing a little bit more cleavage then I normally would, but hey, sometimes you've got to!!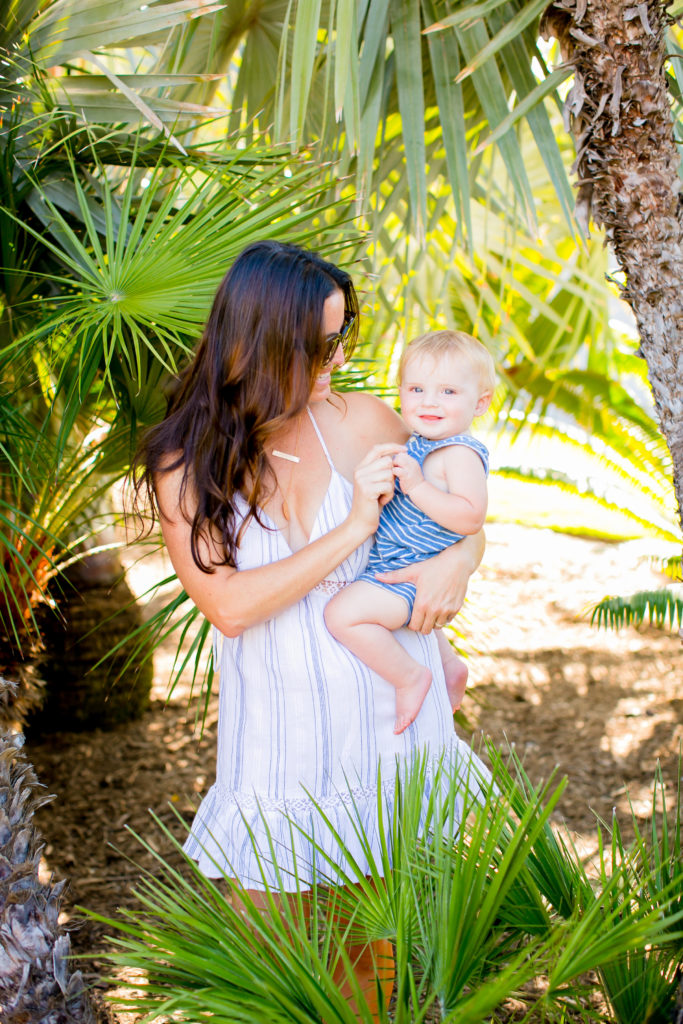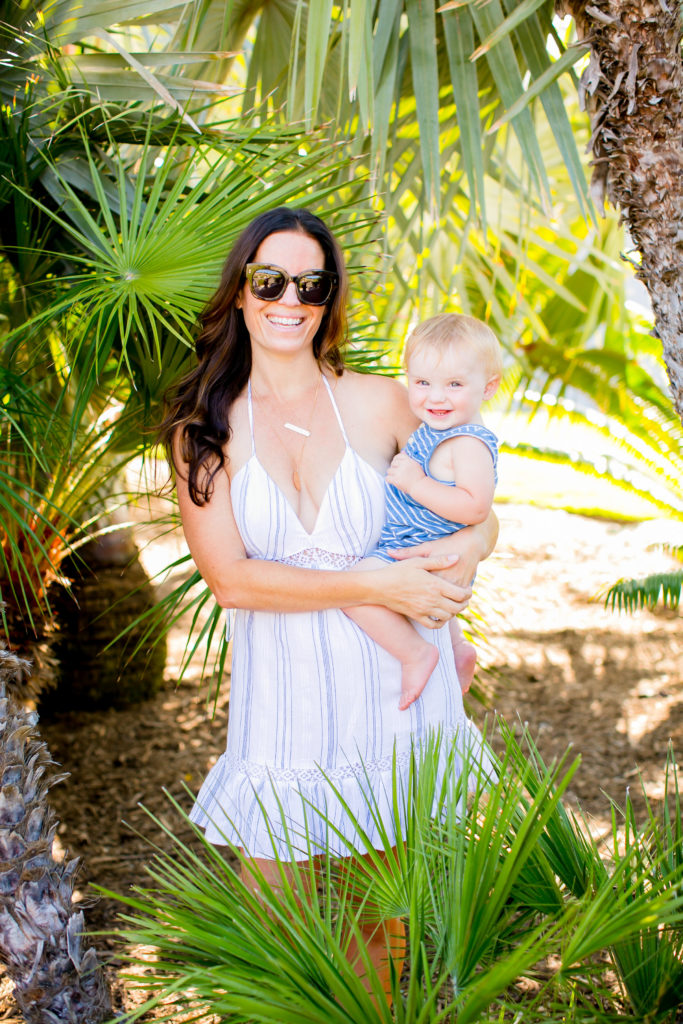 Now if you don't have AC like me and are sweating while reading this, you really should shop some sundresses below…  Trust me though, I'm not complaining, Summer is the best!!

xx
Jacquelyn