Today I'm sharing an amazing pool party our client threw for her daughter Lila who was turning 9. She wanted to us to encapsulate all things summer for this one and I think we nailed it! With bright fun colors, tons of water balloons and a sundae bar this one was tons of fun! Keep scrolling to see all the cute photos by Stewart & Connie!! And I have one last question, can I be 9 again?!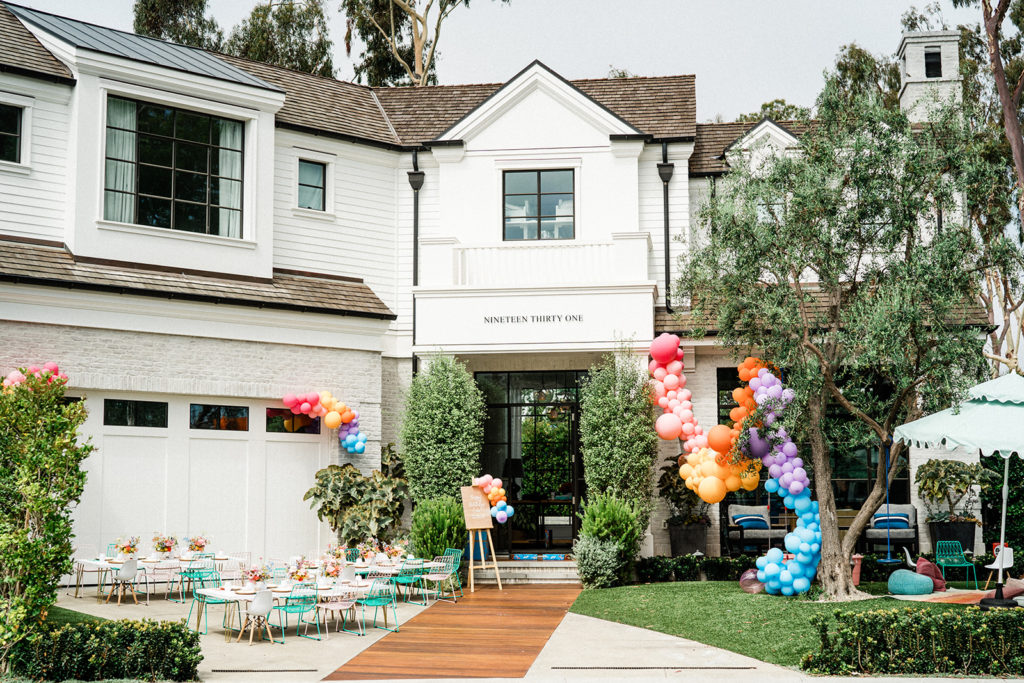 We let all the little party guests know what they were in for on this sign by Poppy Jack Shop – Celebrating Lila's birthday with some fun in the sun!! The Pop Shop added some colorful balloons to the welcome sign, a last minute request from me, and I think it's pretty cute!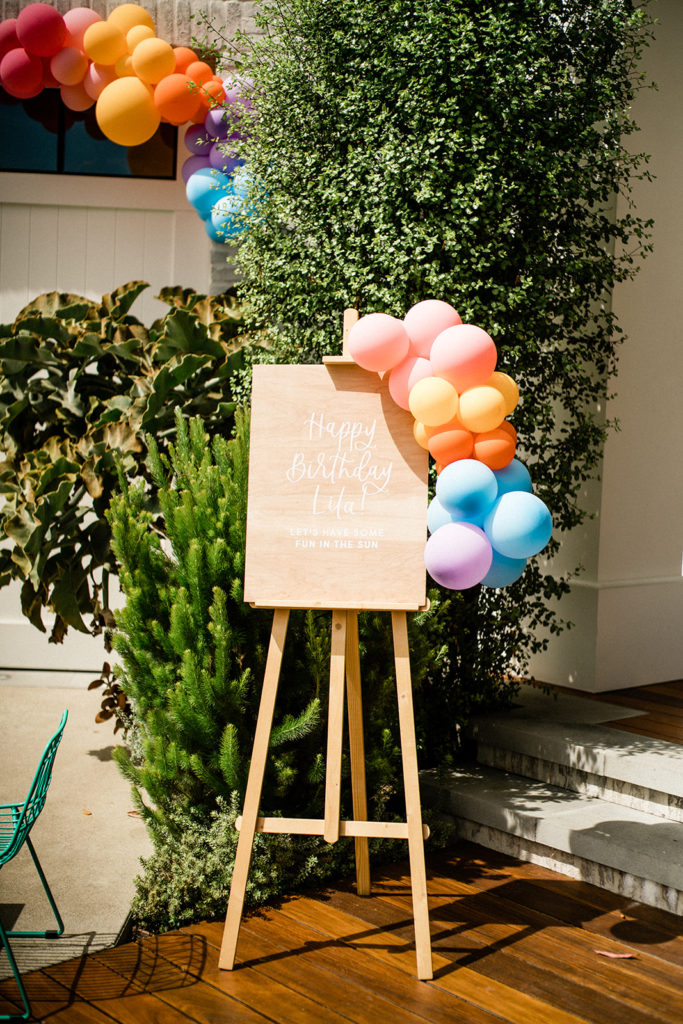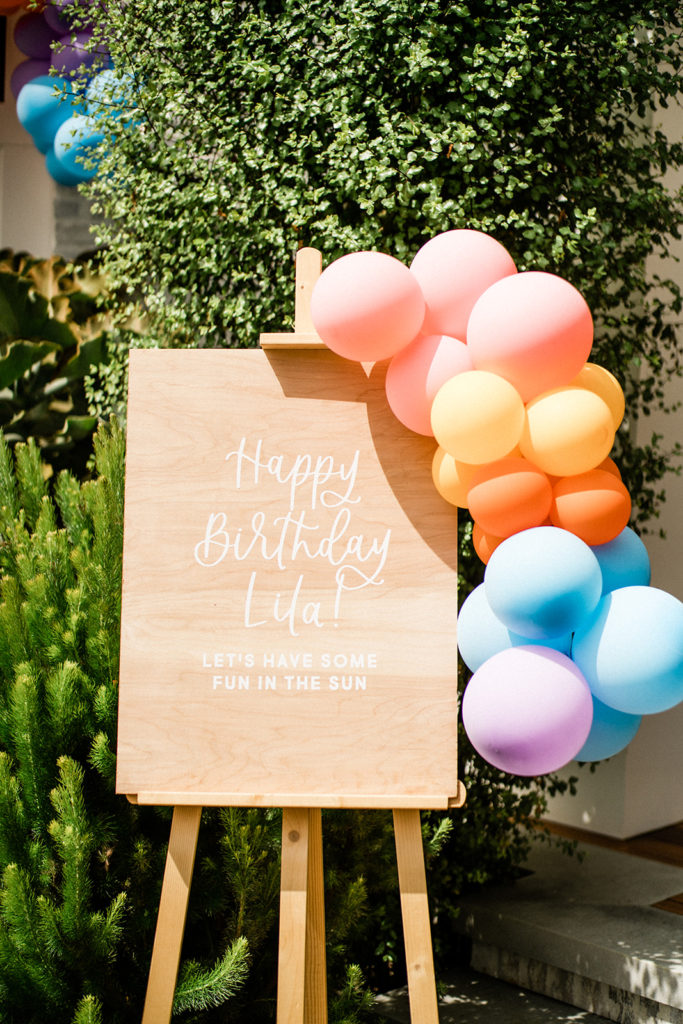 As you can see, the balloons didn't stop there!!! We decked this house out!!! The Pop Shop did the most amazing job and those colors were the BEST!!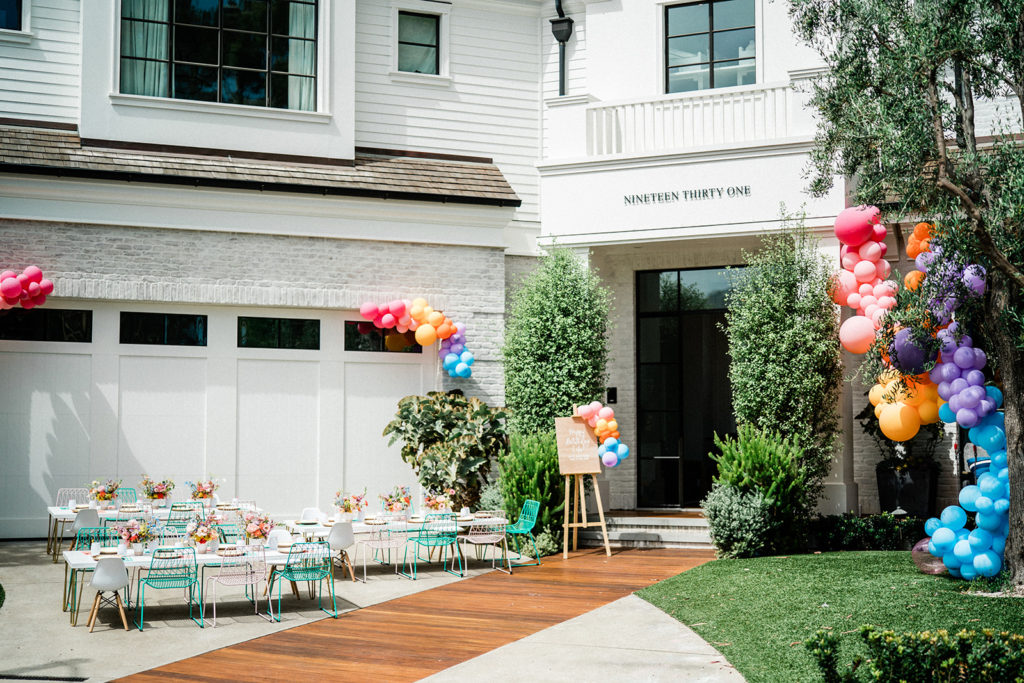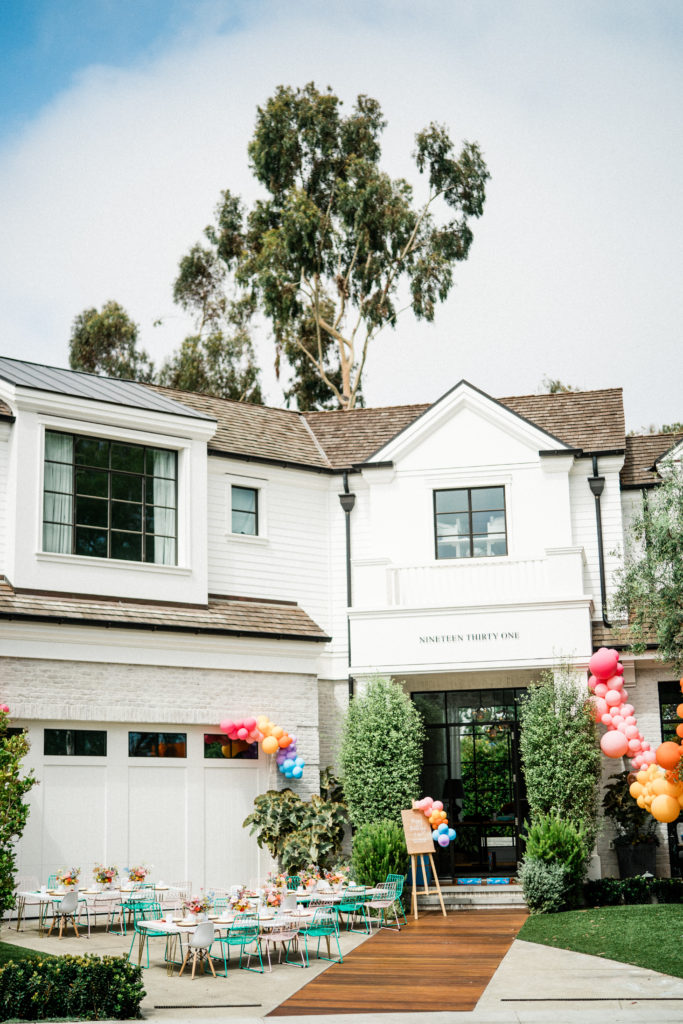 We used Archive Rental's cute new kids collection, I love the modern aesthetic for the little ones! It's so nice to have more kiddo party options as far as rentals, and their new collection has all the good things!!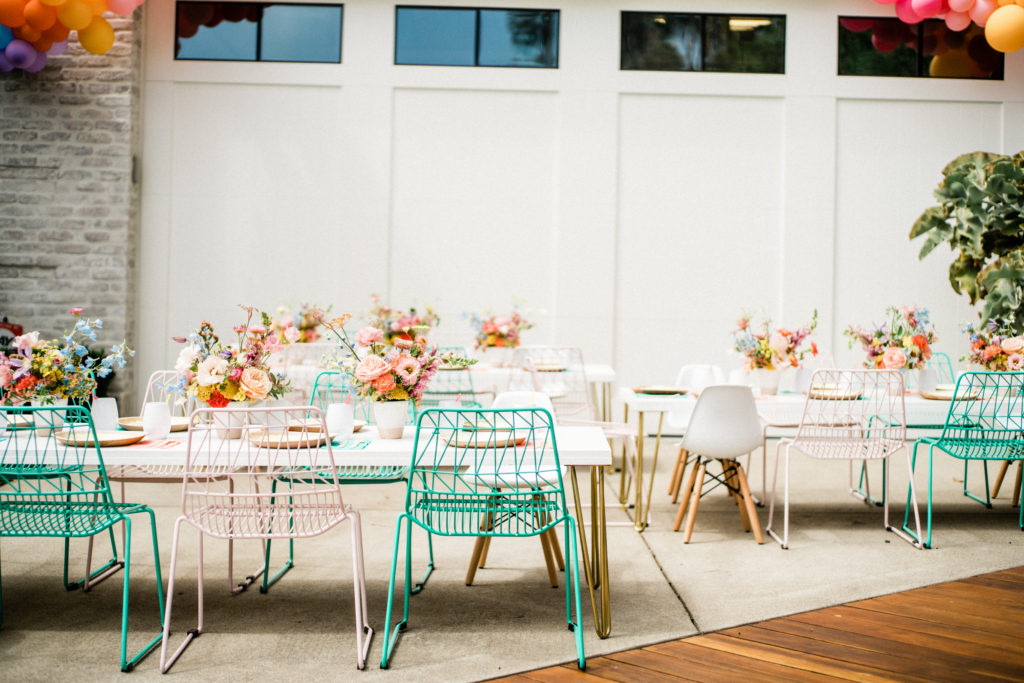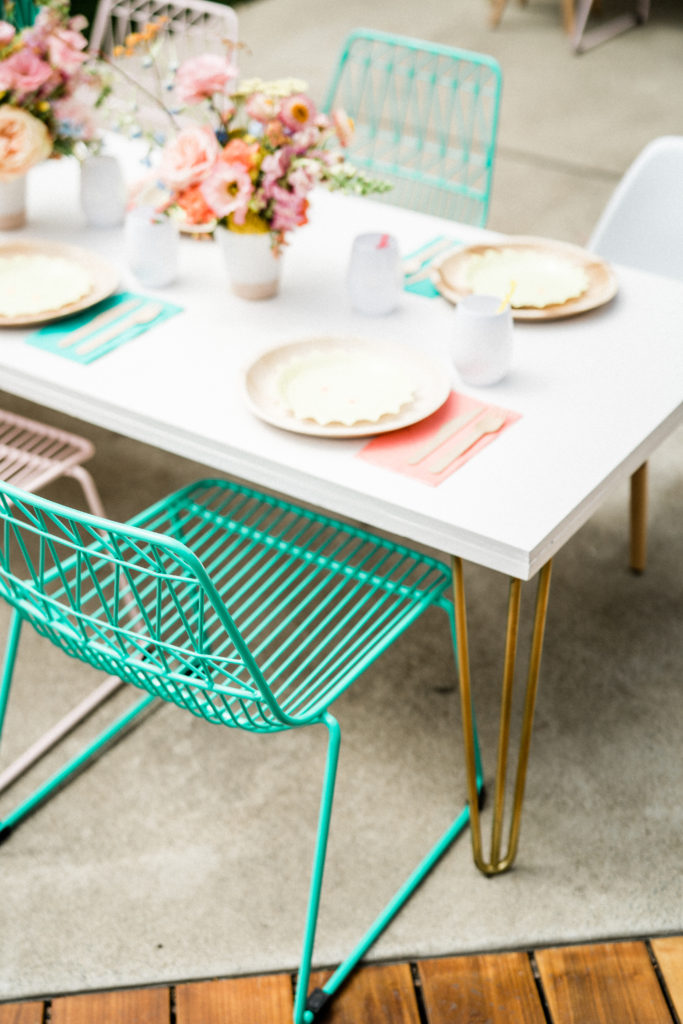 Not Just in Novels created these colorful and whimsical floral arrangements which we placed along the tables. They were perfection!!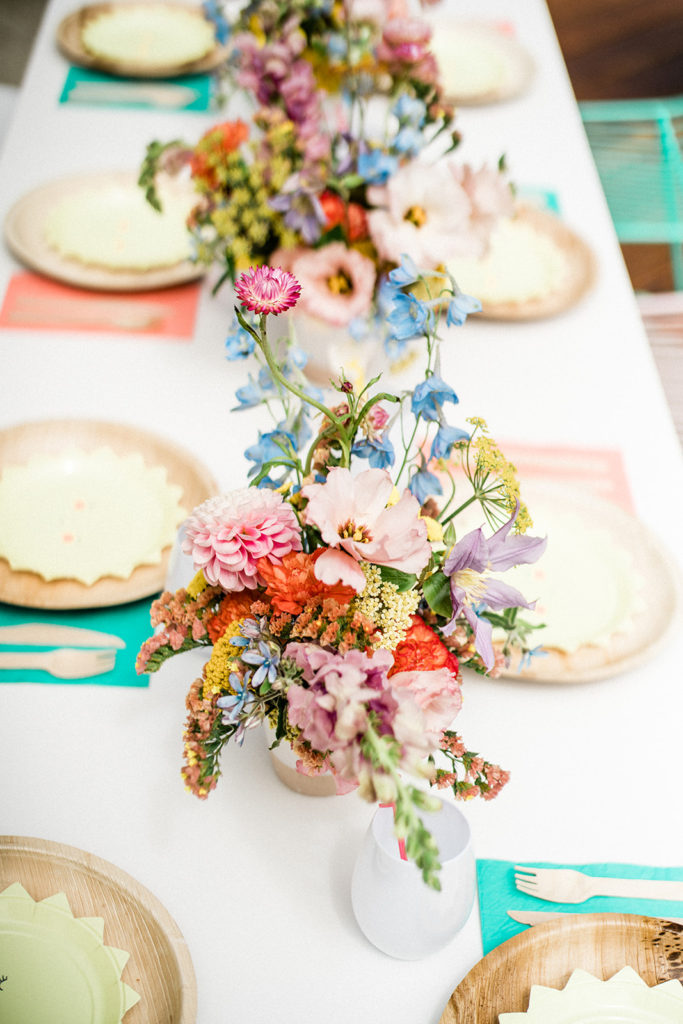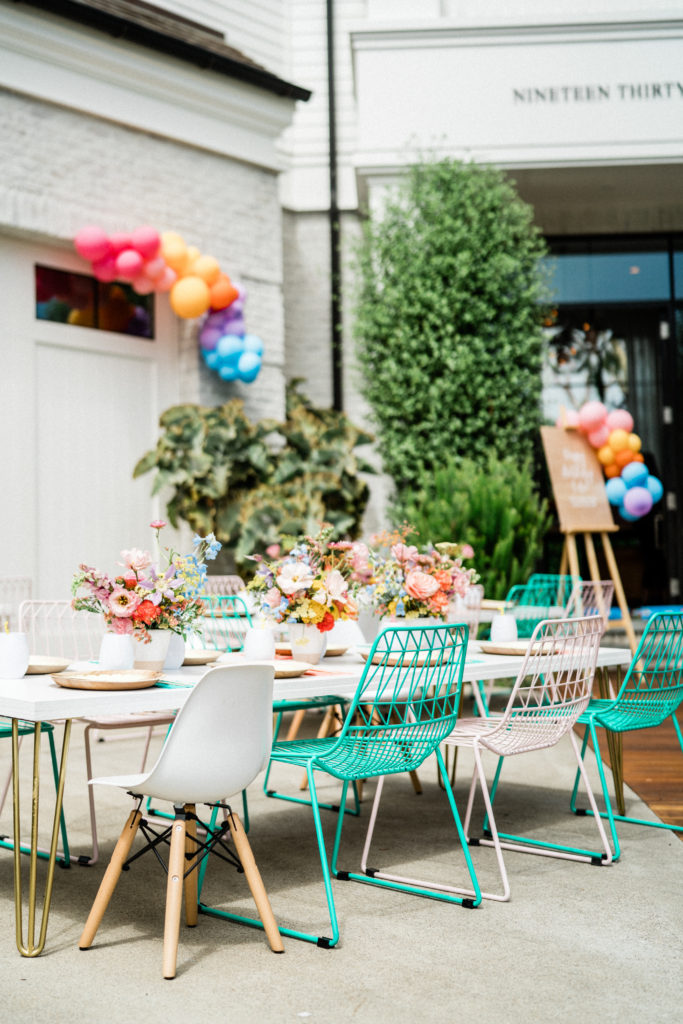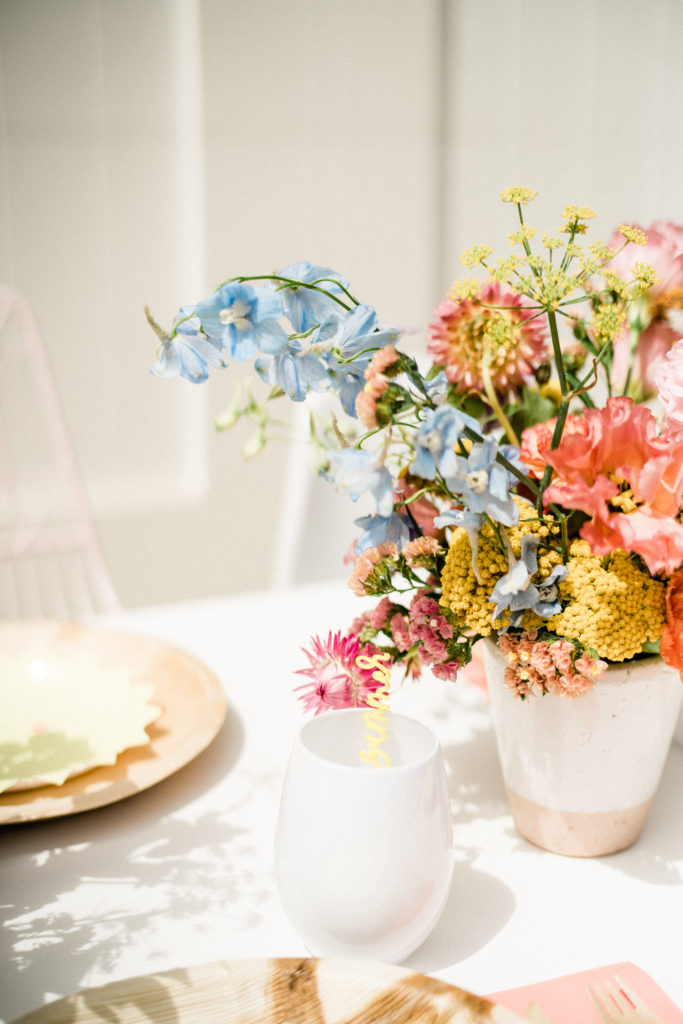 It's summer, so what better time to use the cutest sun plates by Meri Meri?! I added napkins that in pink and teal to coordinate with the chairs and we added cute stir sticks by Poppy Jack saying things like "Summer" & "Fun", it's the little things that make me happy.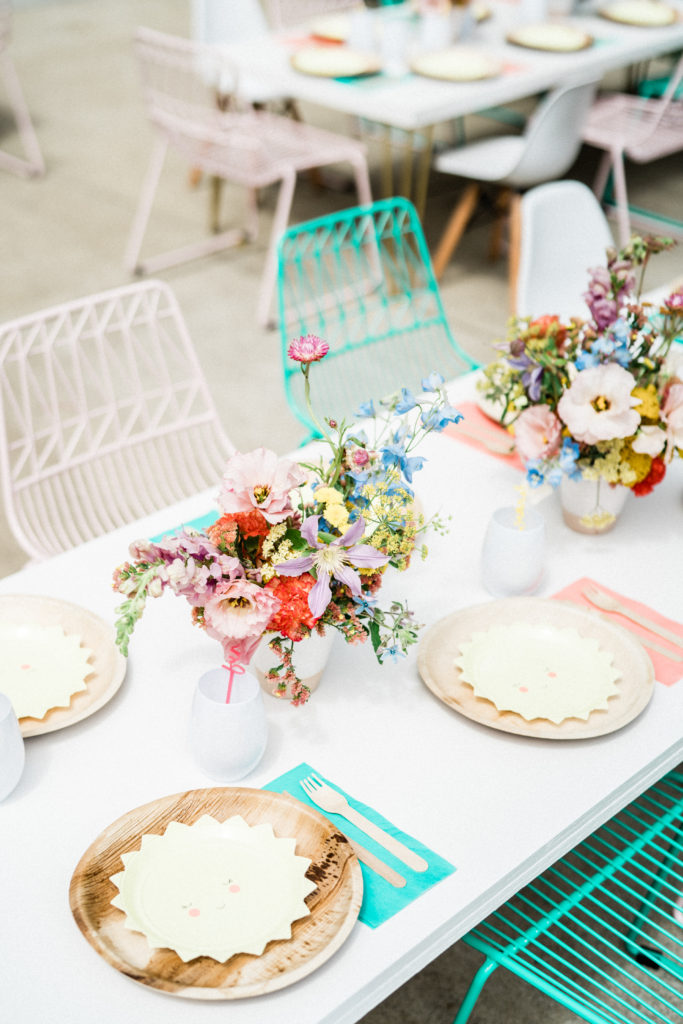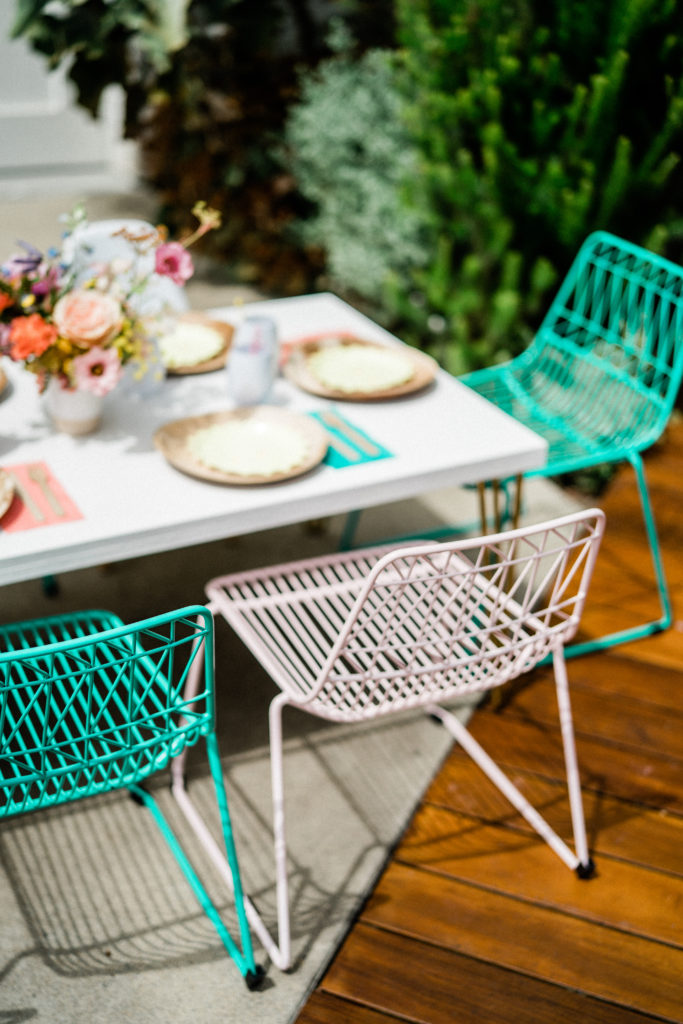 Cute little set up right?!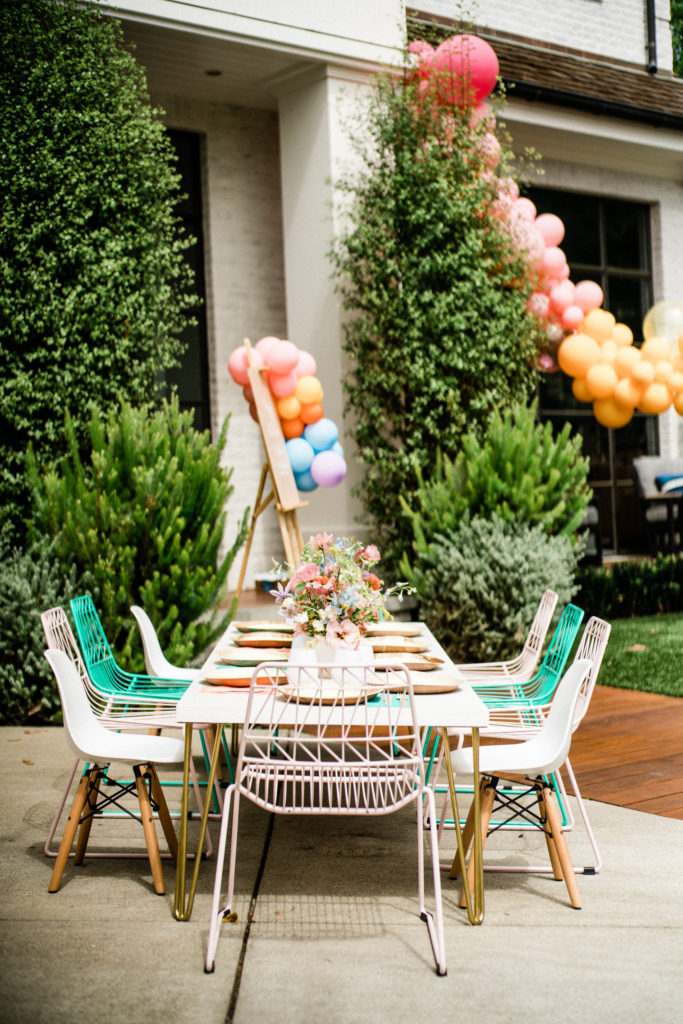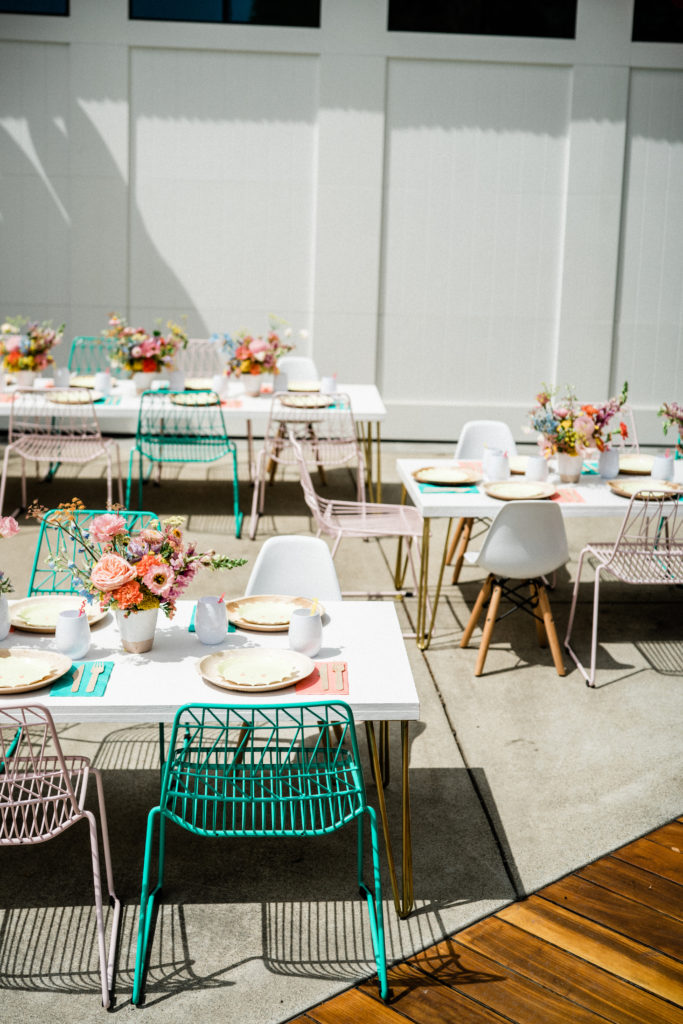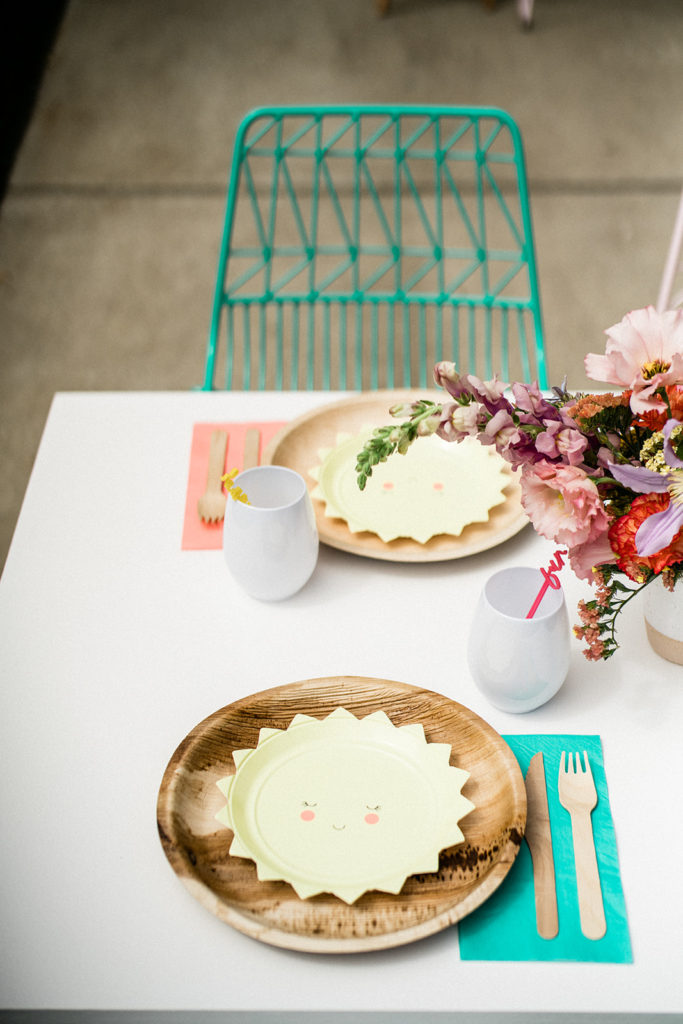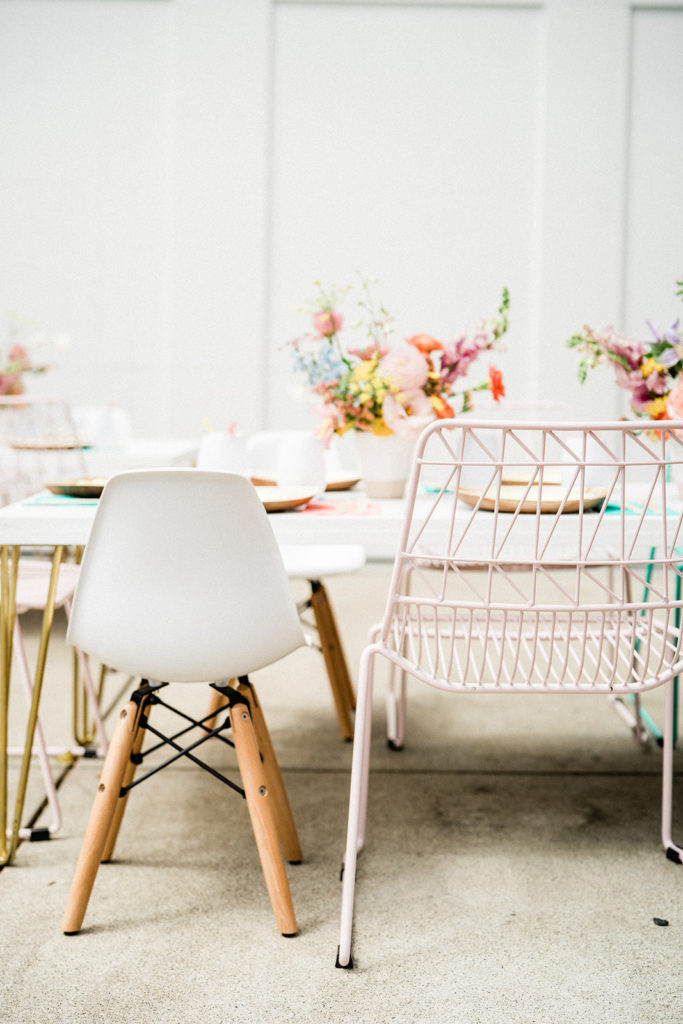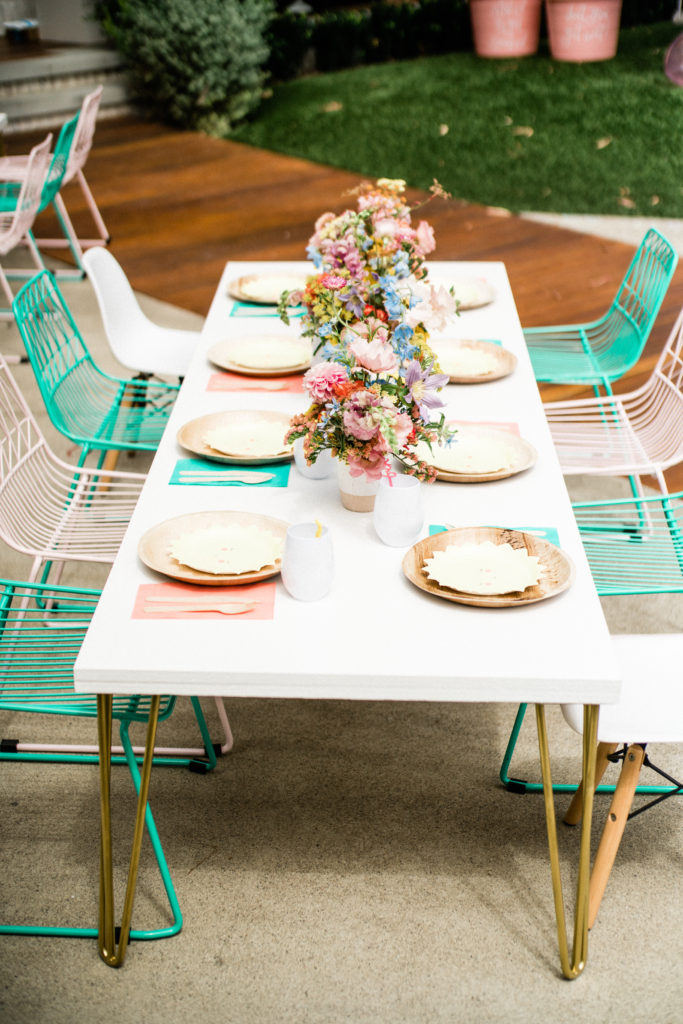 We even had a lounge by Archive under an umbrella for the little ladies to chill out and take a break from the sun.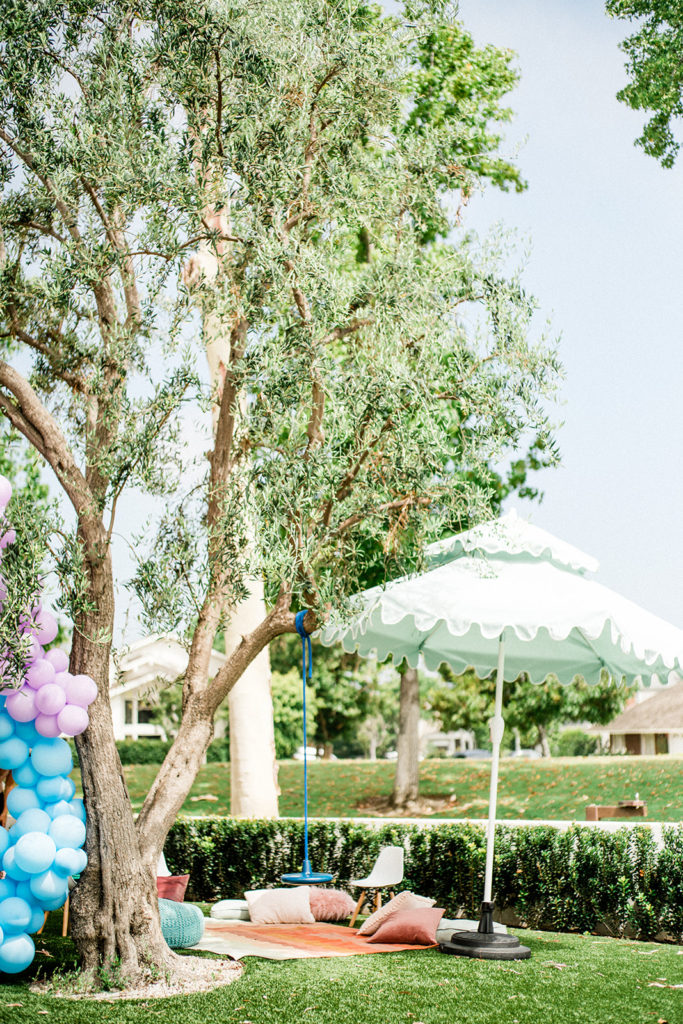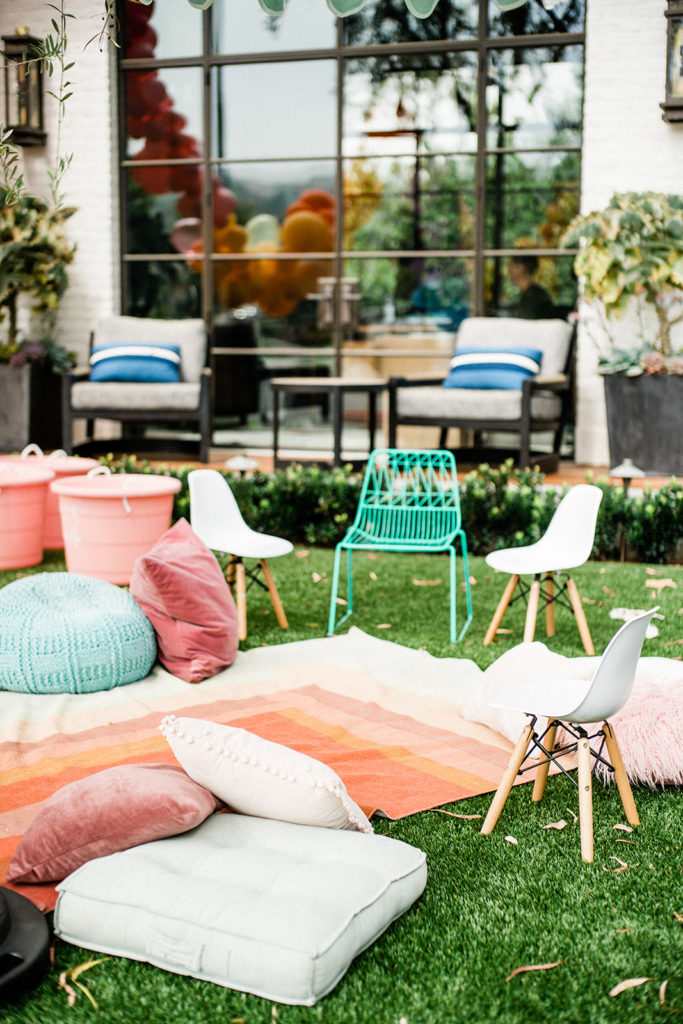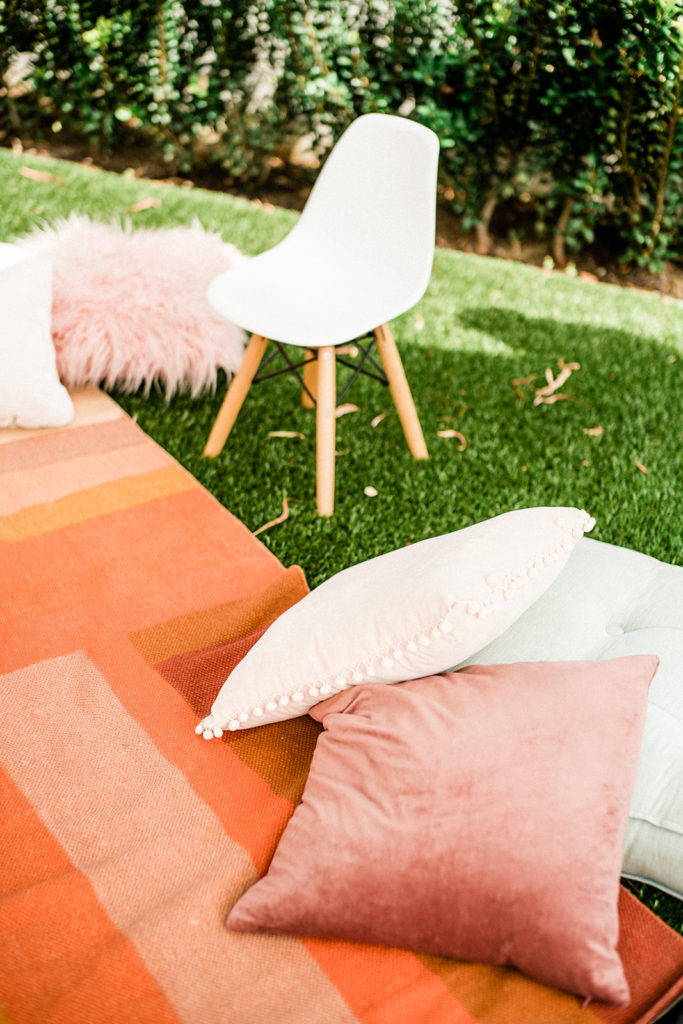 There's the birthday girl just swinging around!!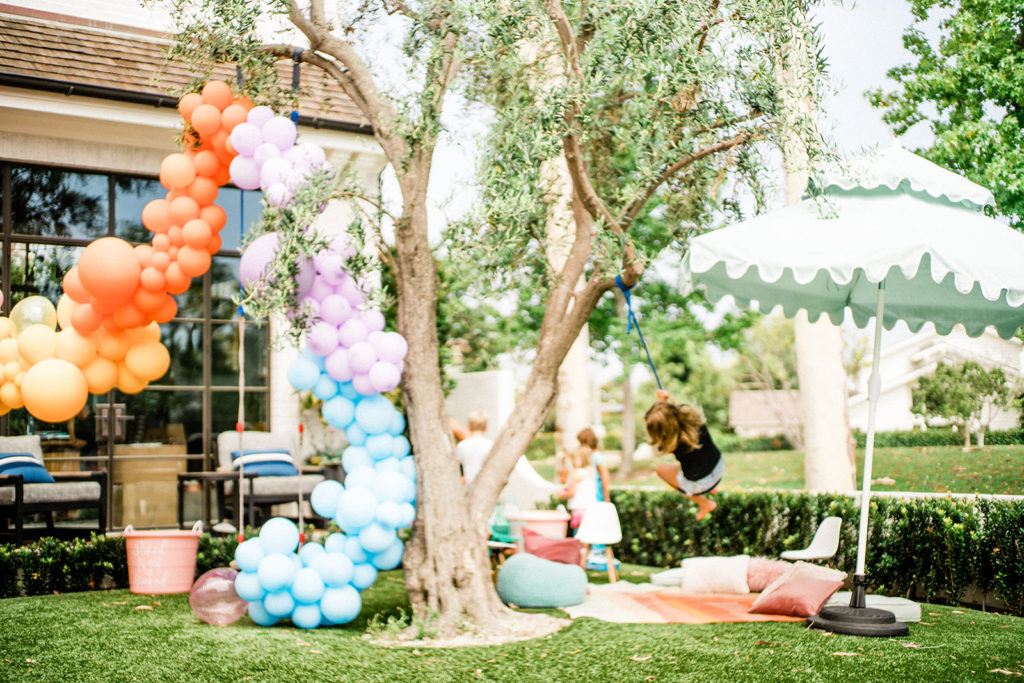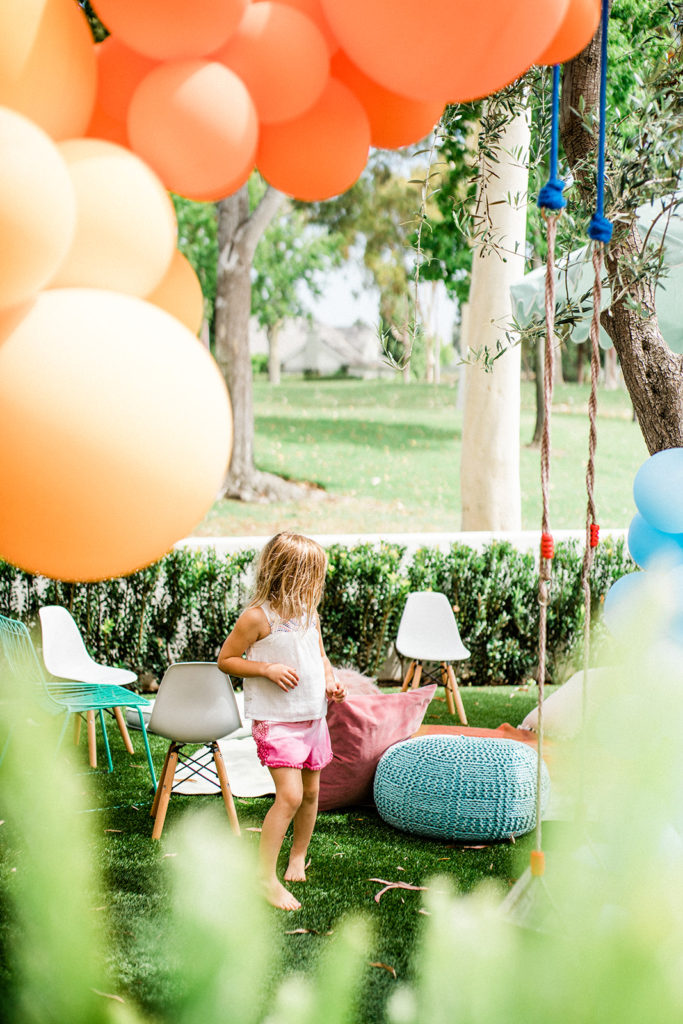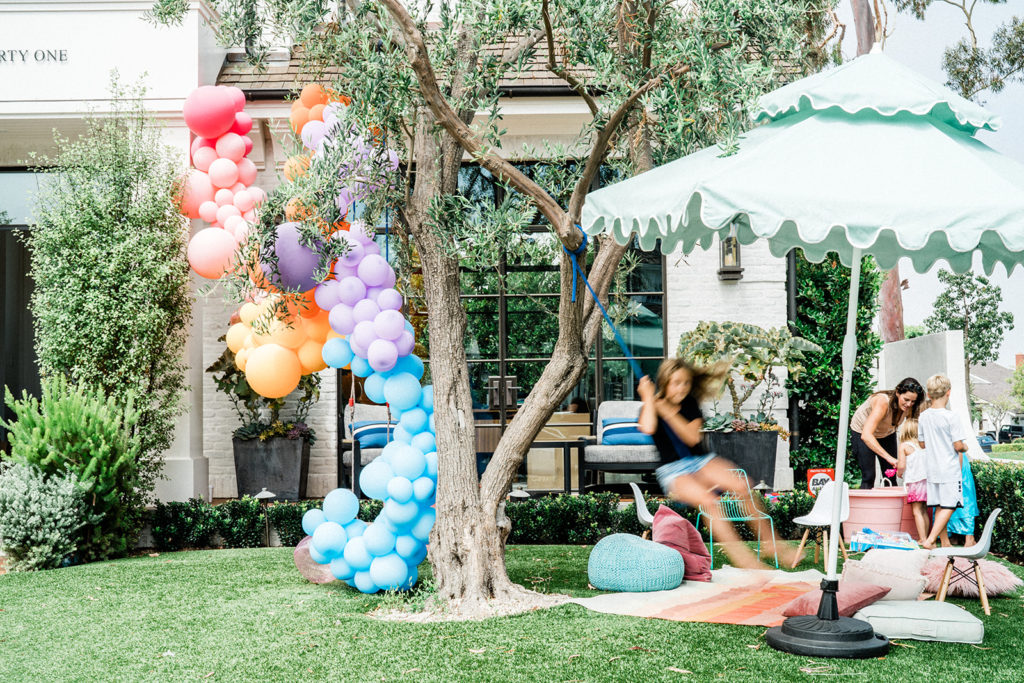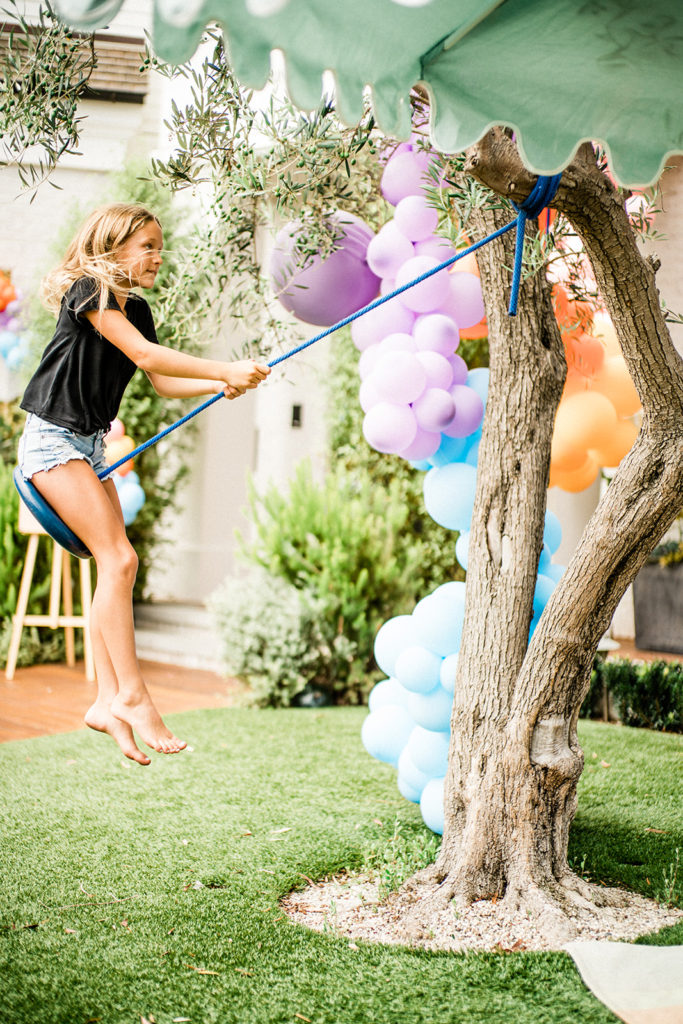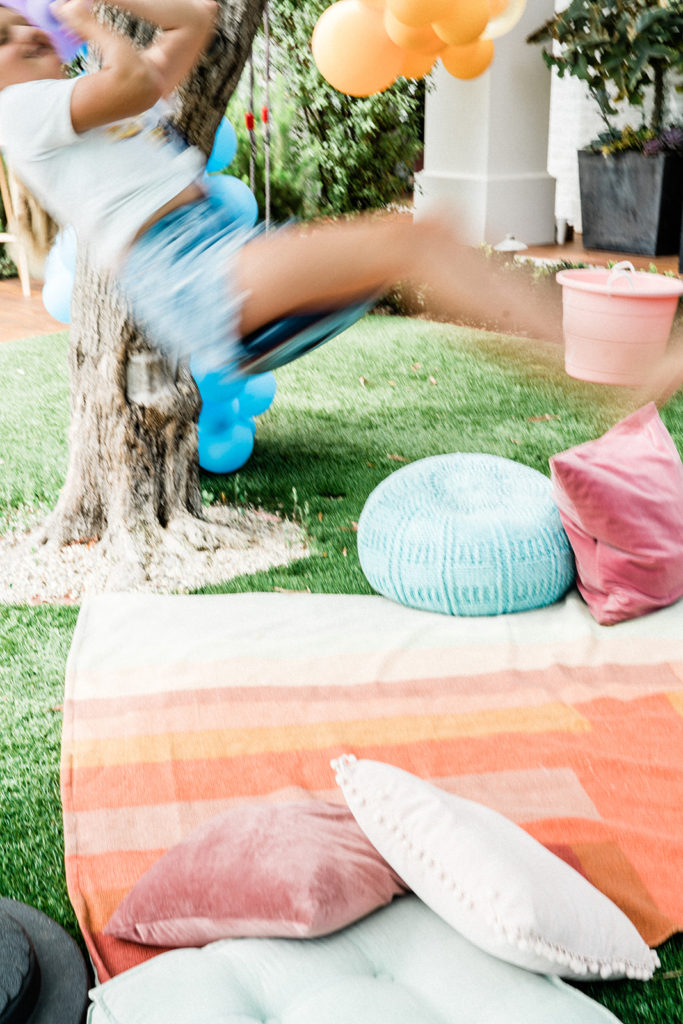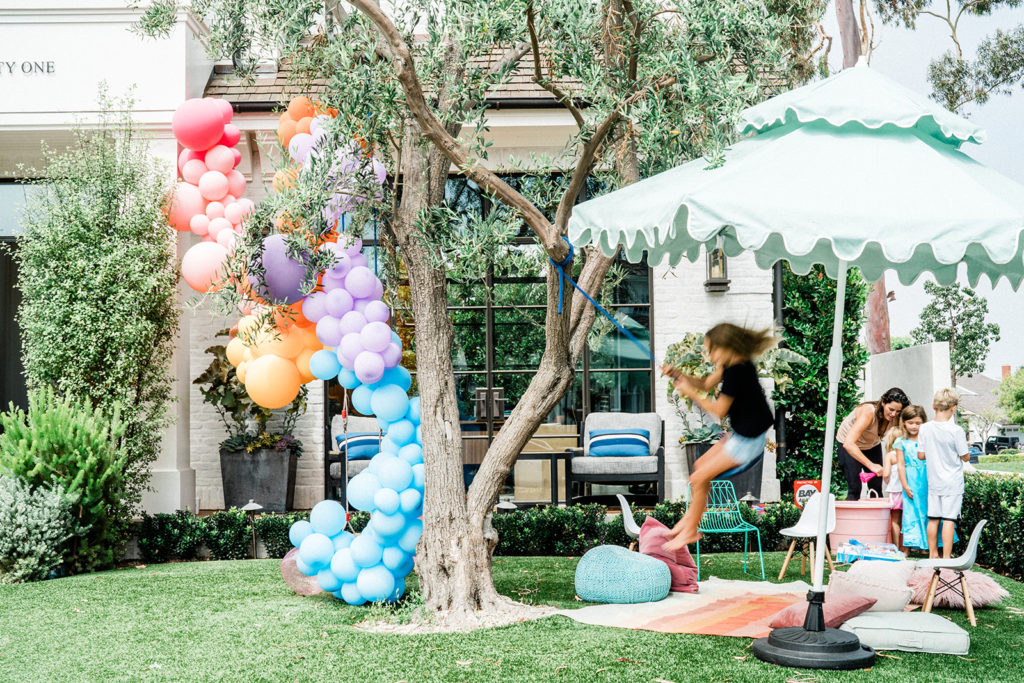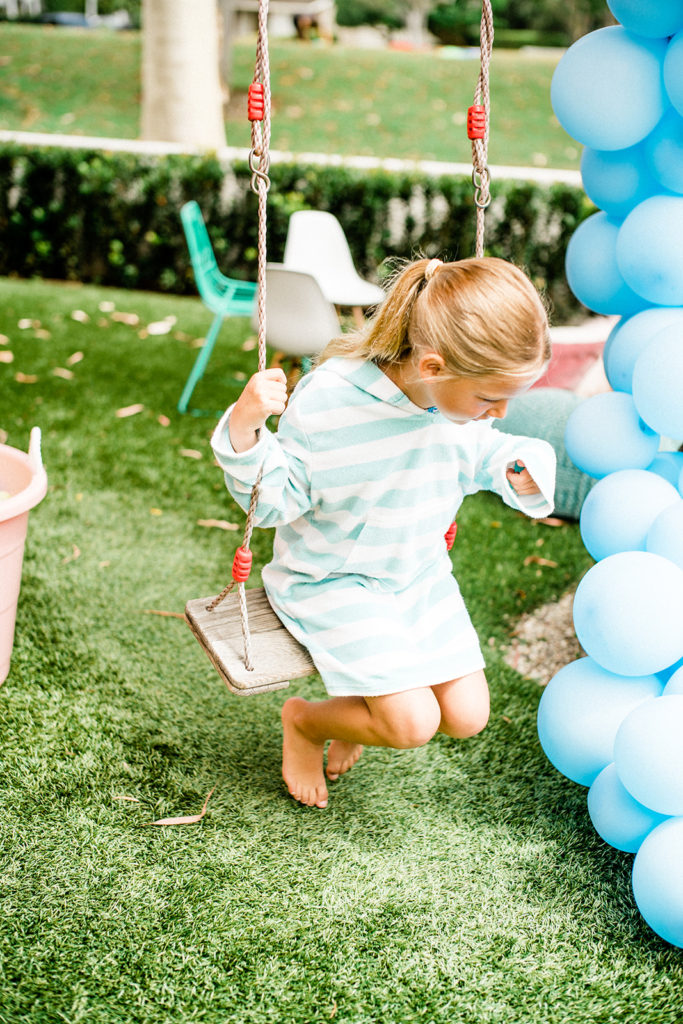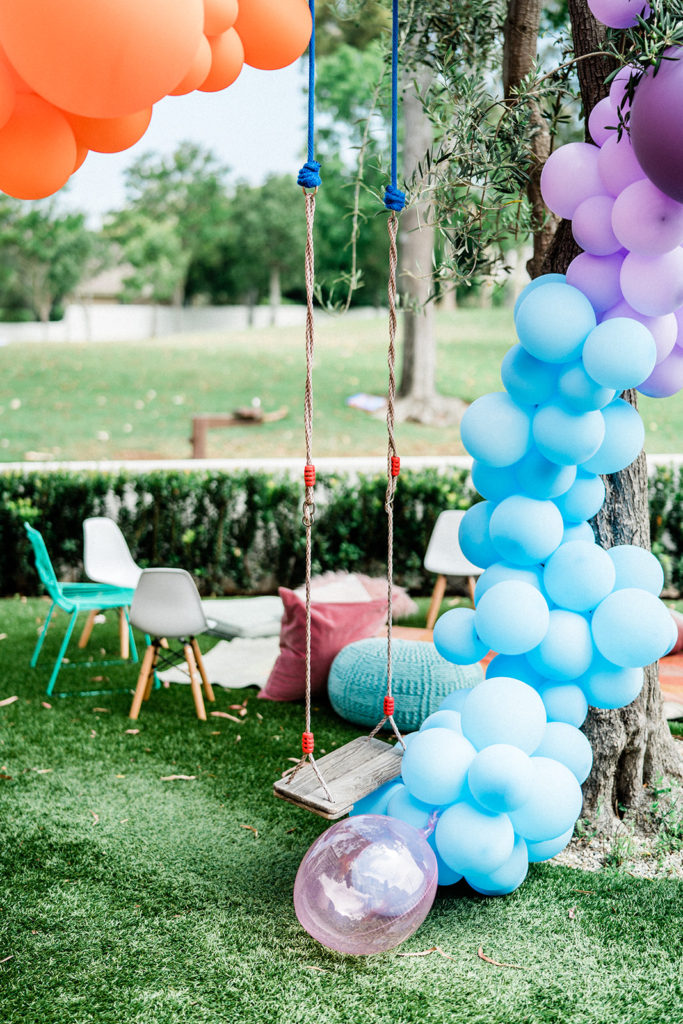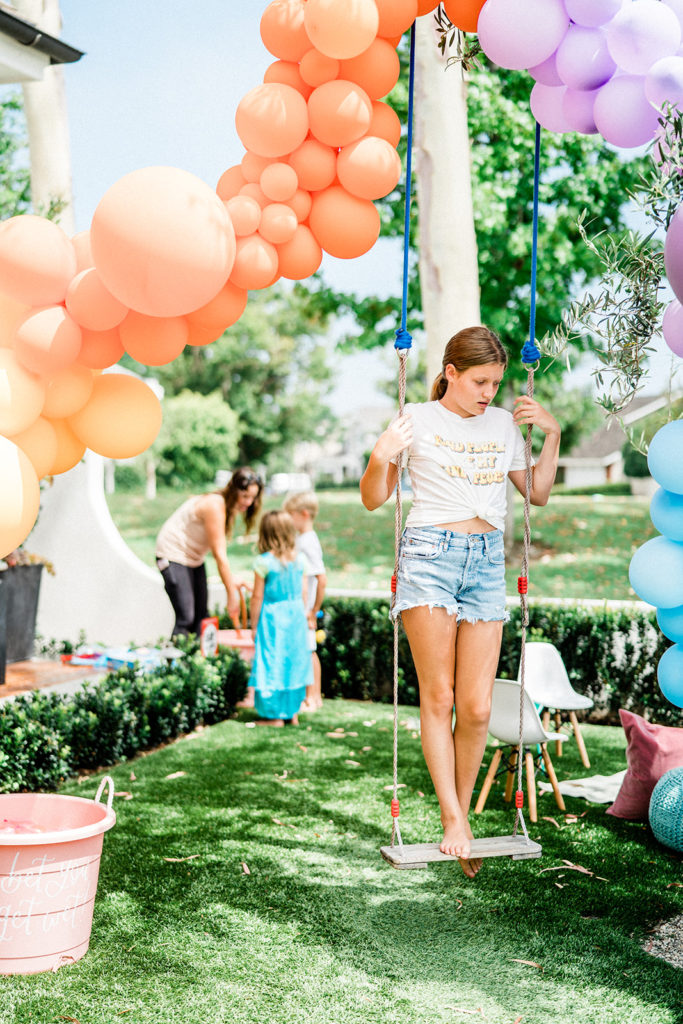 You may have noticed me in the background filling water balloons in the photos above, haha! about 600 water balloons to be exact! All going in these cute buckets from Target with fun wording by Poppy Jack attached!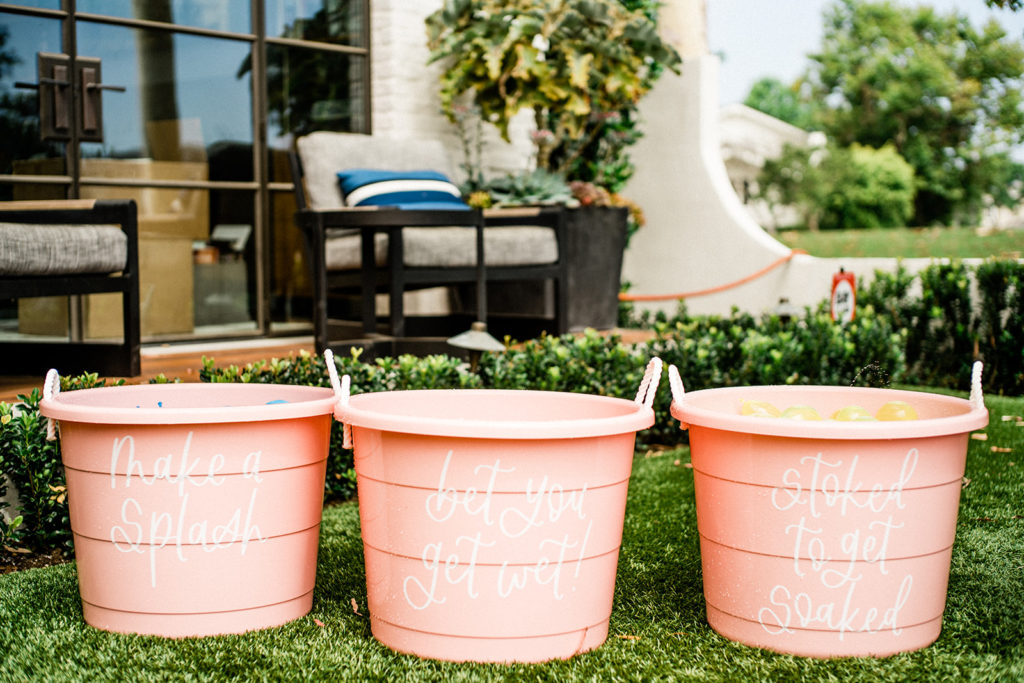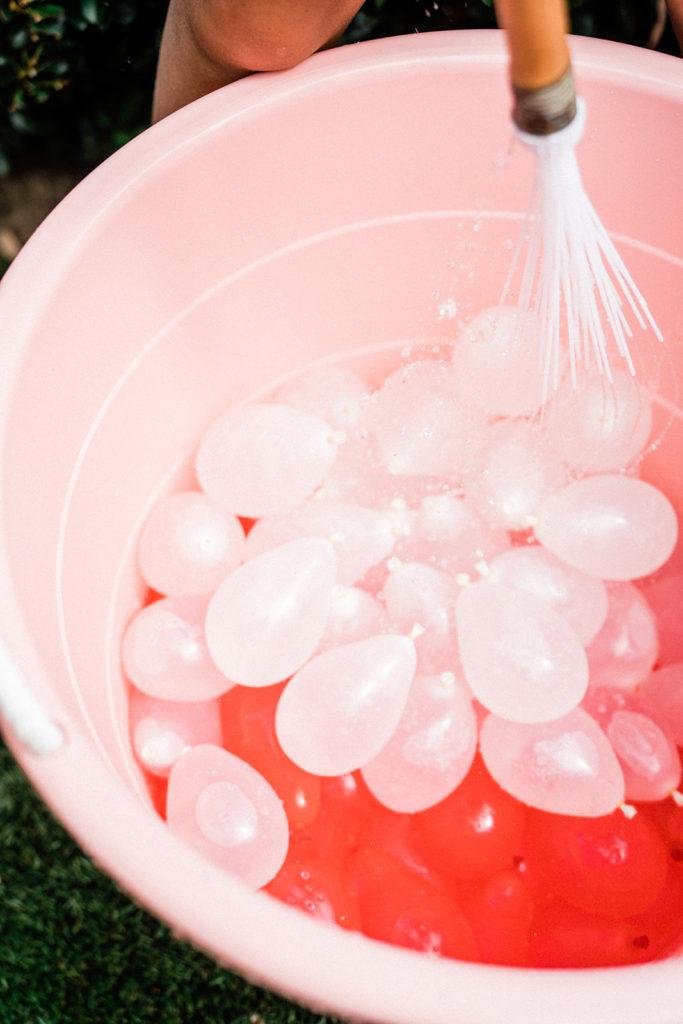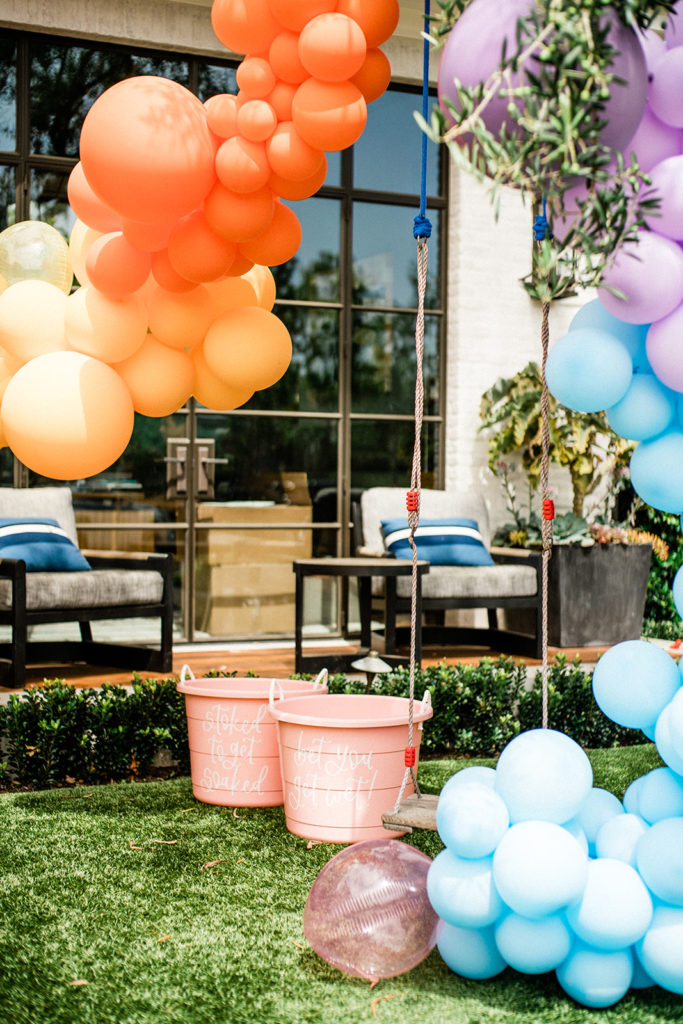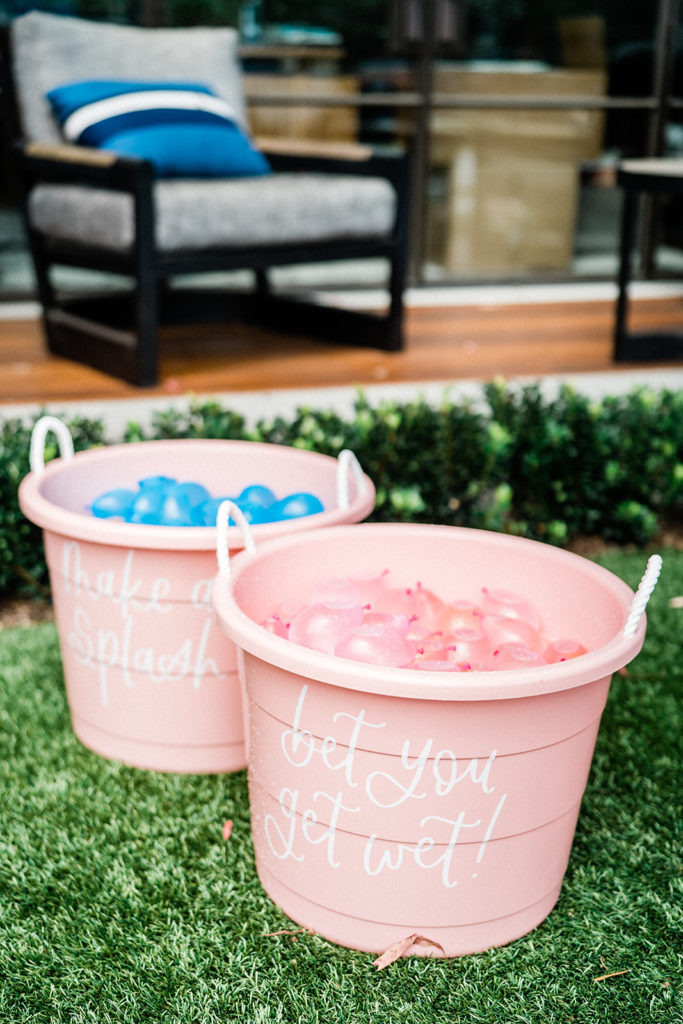 Onto the pool area!! Of course we added balloons!! The Pop Shop was like a circus act putting these ones up!! What we do for parties people, you have no idea!!
We got tons of cute pool floats from Amazon and Pottery Barn Kids as well, gotta make this party as fun as possible!!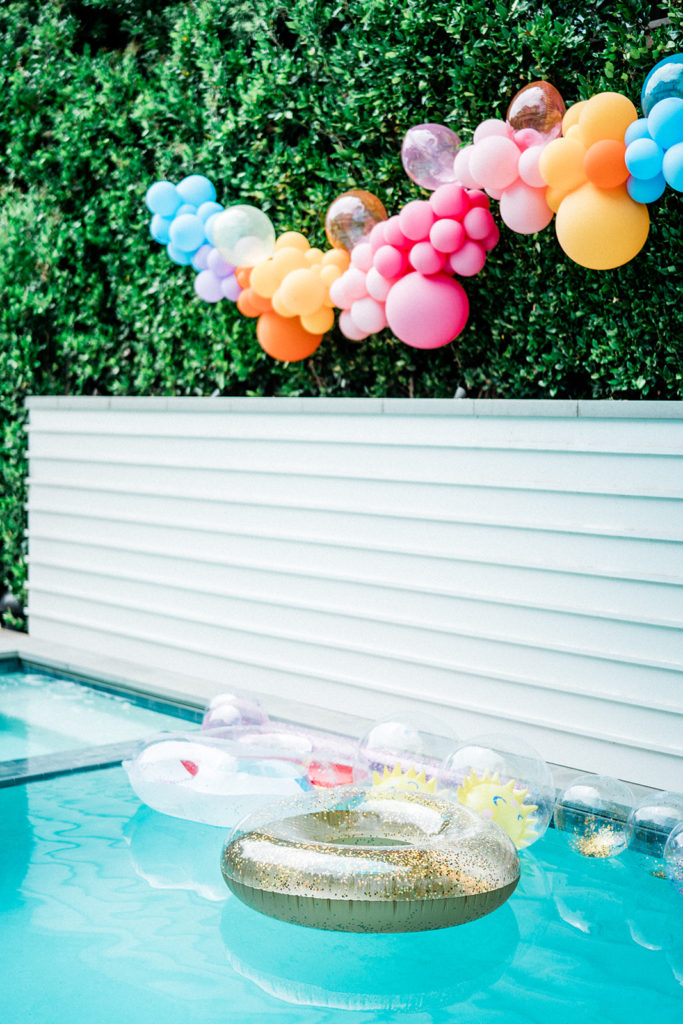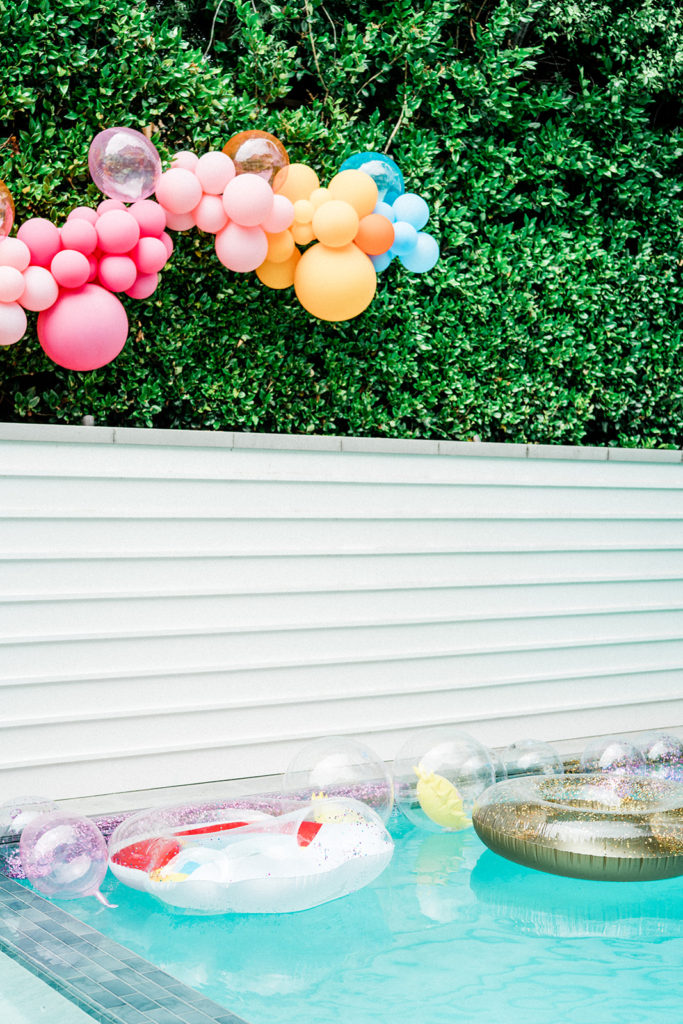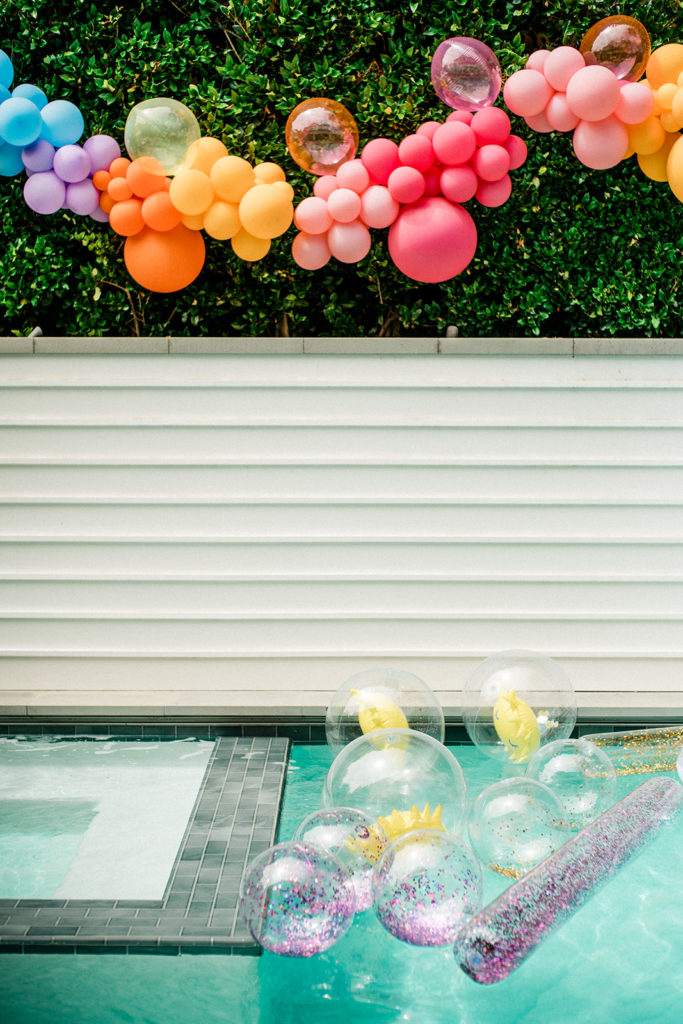 Each guest was given a towel embroidered with their name by The Monogram Store. You know we love those personalized details!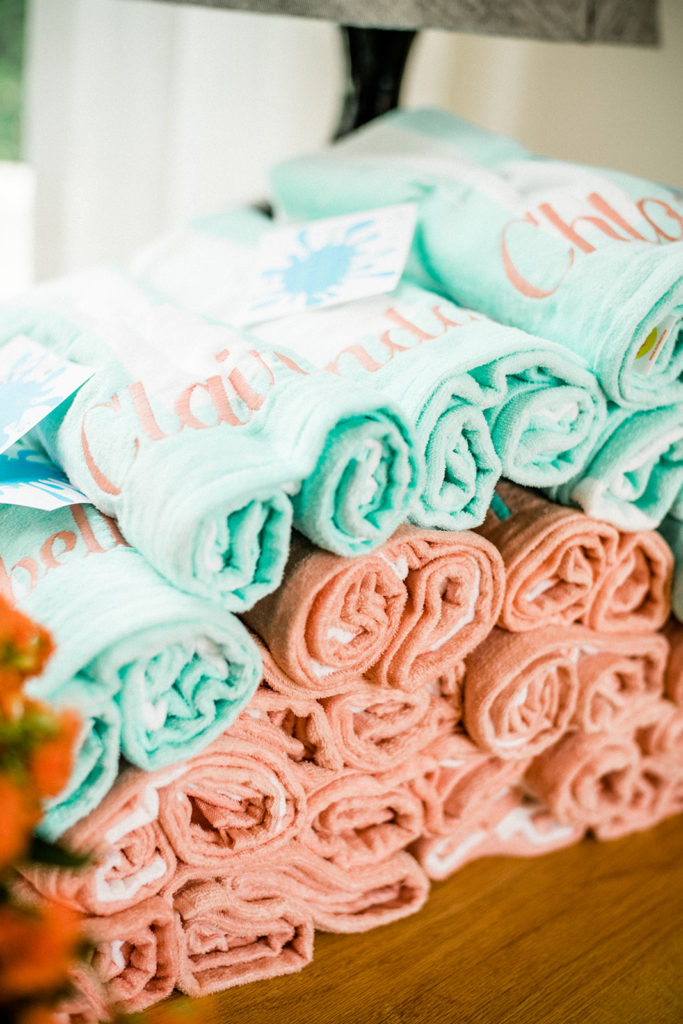 This party was held on a Sunday – so of course we had to have a sundae funday bar!! There was ice cream galore with tons of toppings to choose from…. A kids dream, and well, mine too!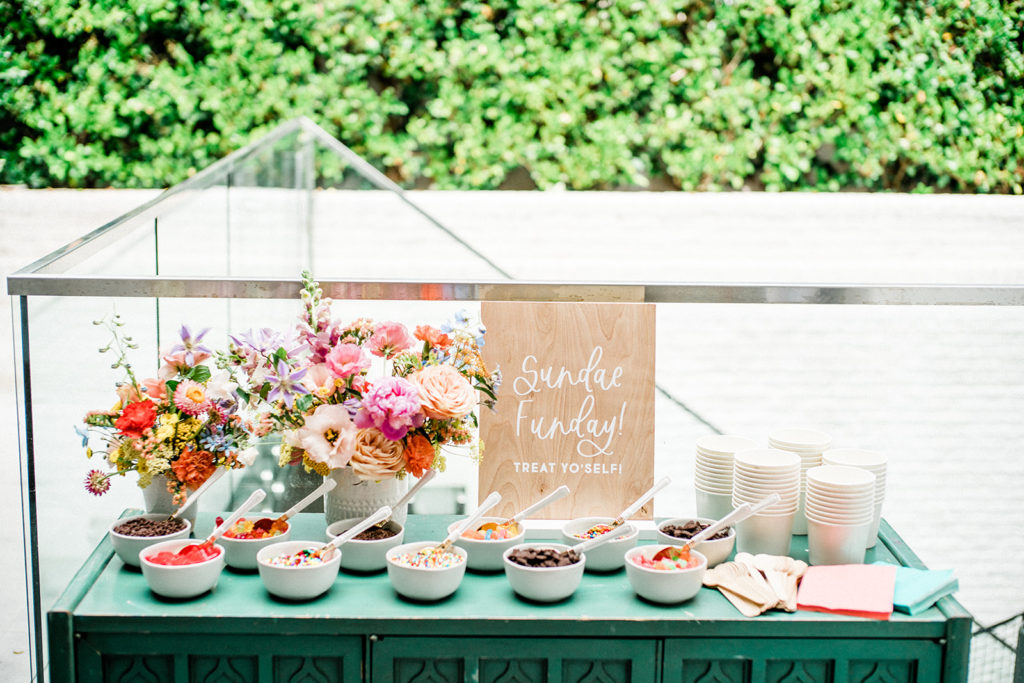 More cute signage and pretty flowers by Poppy Jack Shop and Not Just in Novels.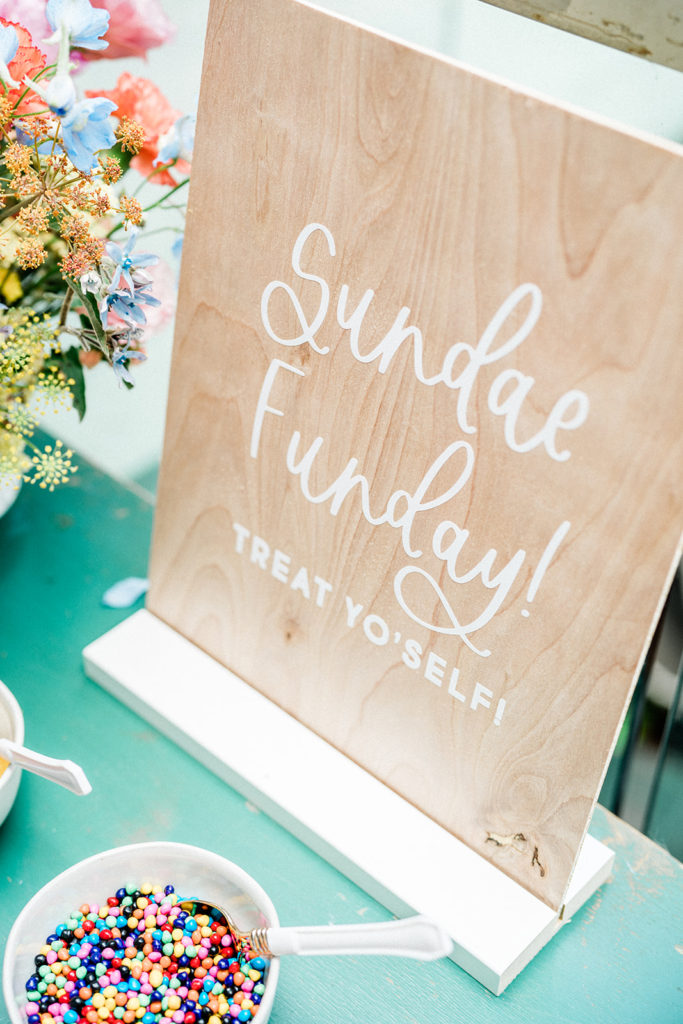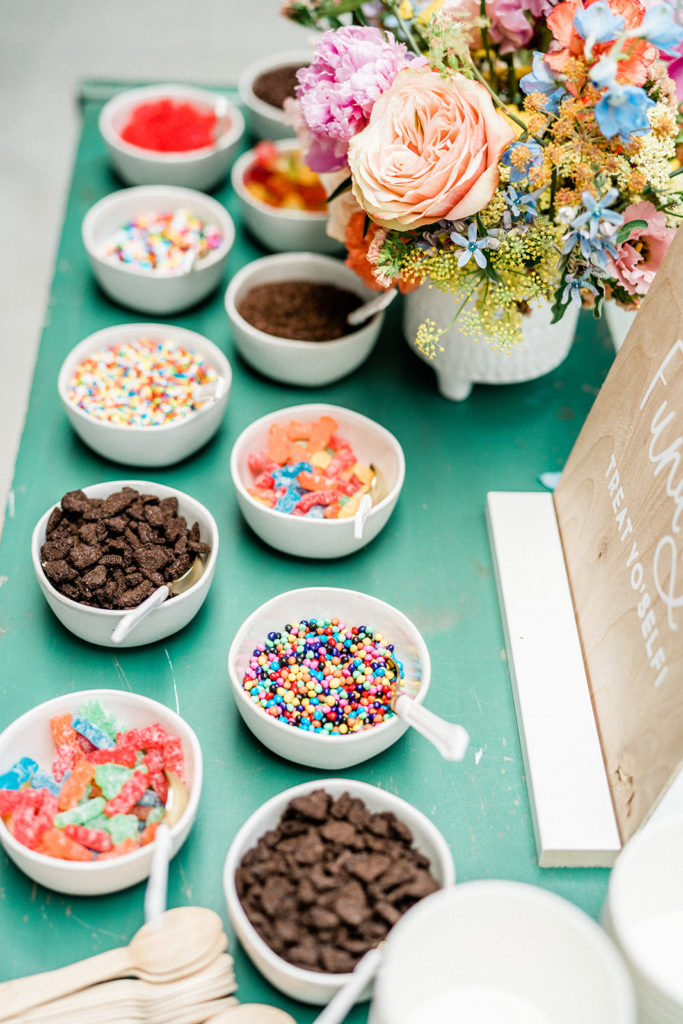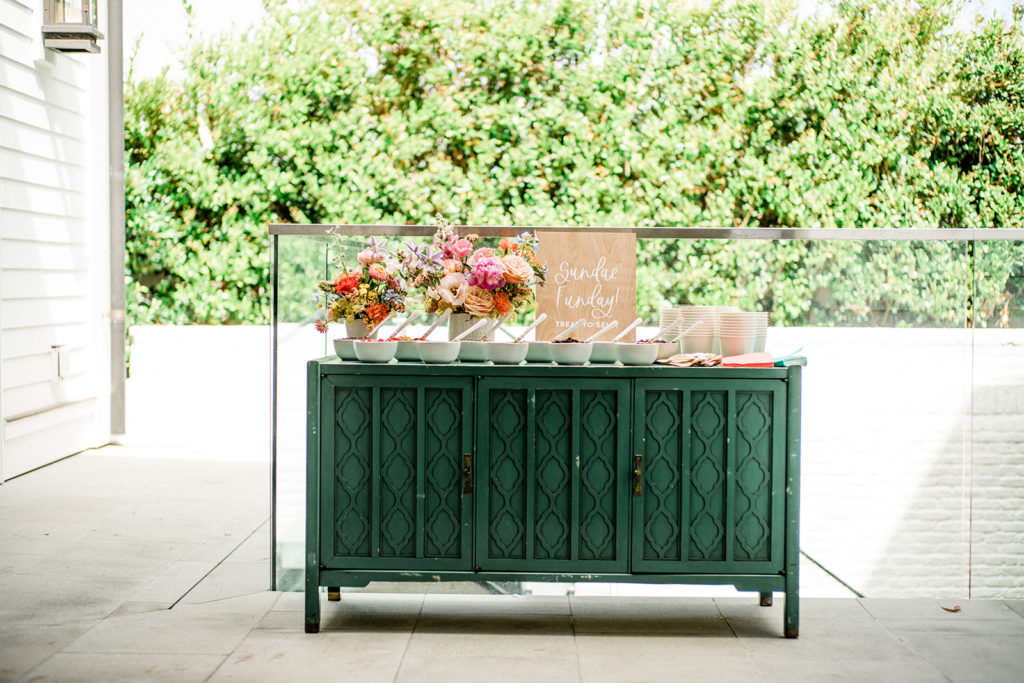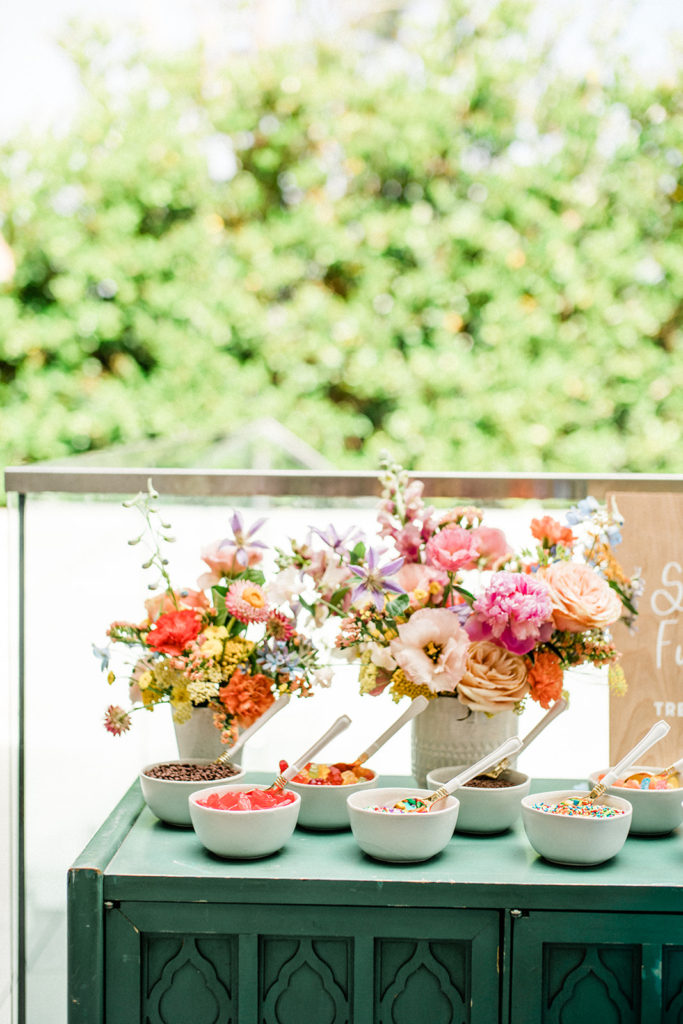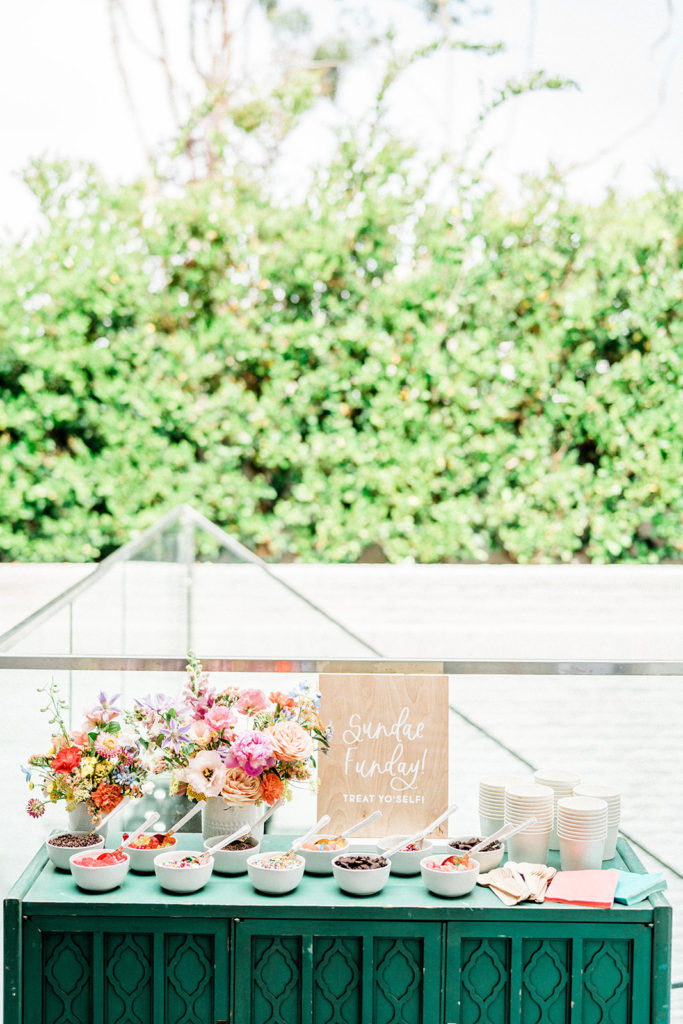 Little sisters were checking out the goods…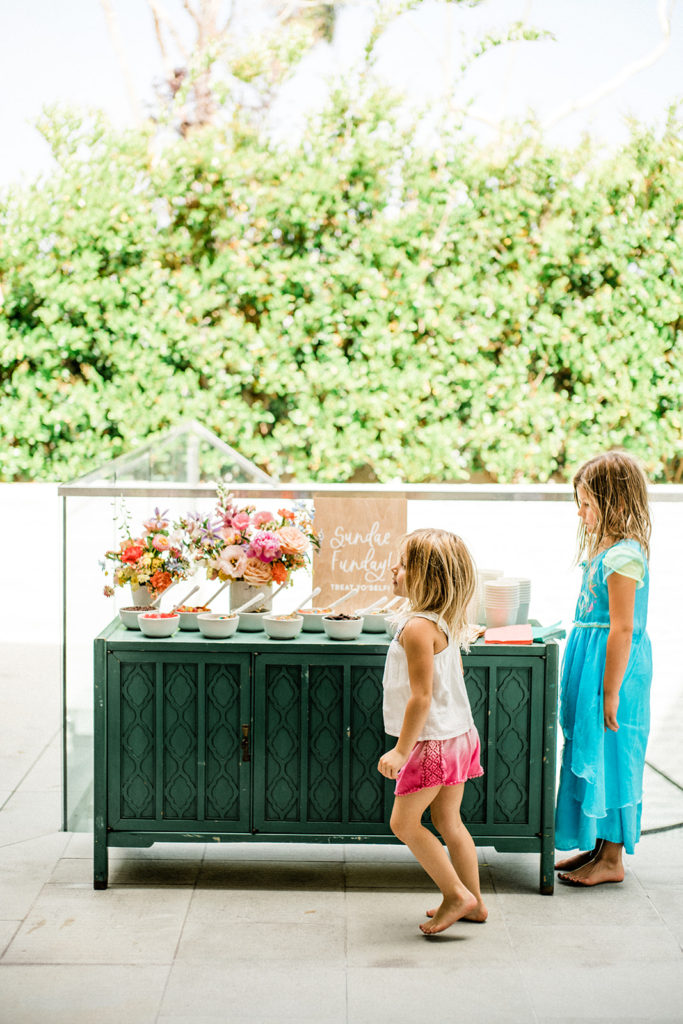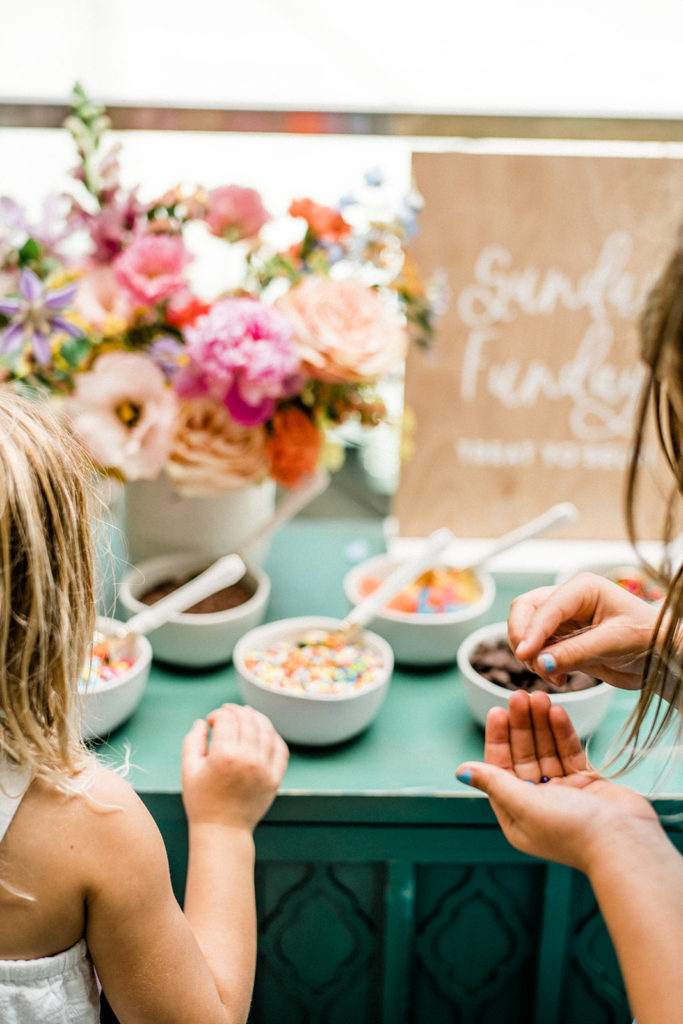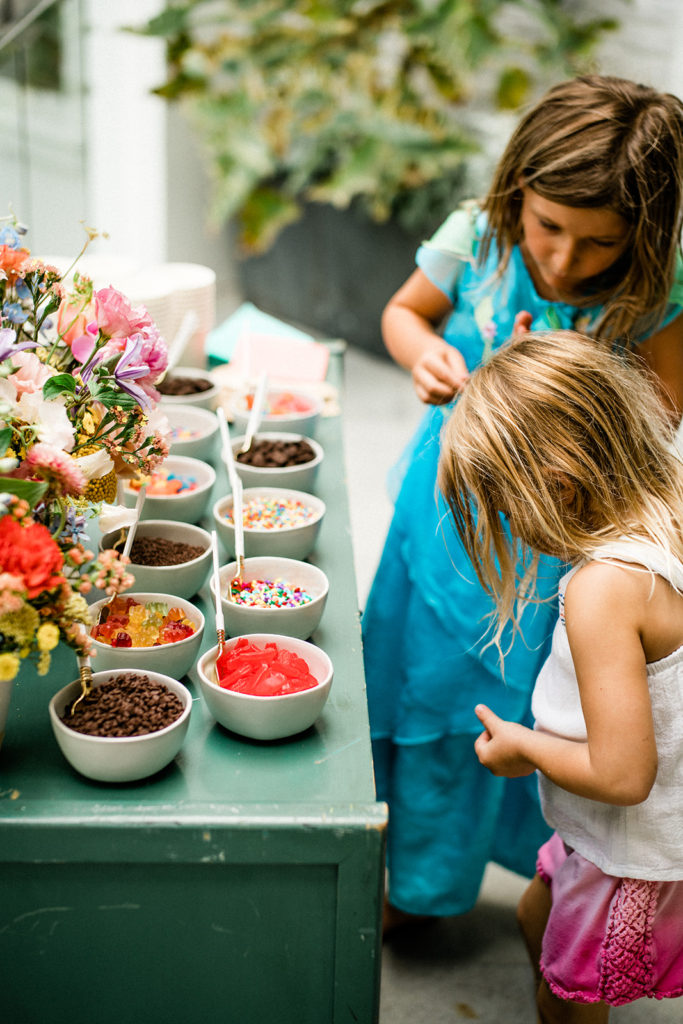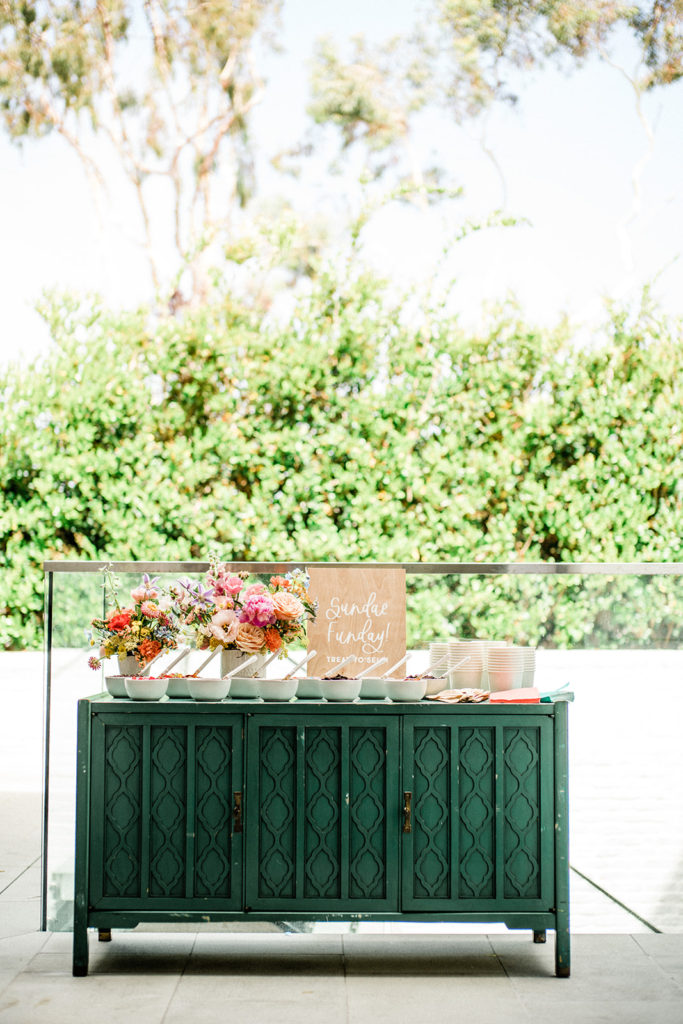 And if we didn't need more sweets…. Frost Your Cookie created THE cutest cake ever along with fun cookies for all of the kiddos… More sugar more fun, right?? Said no parent ever…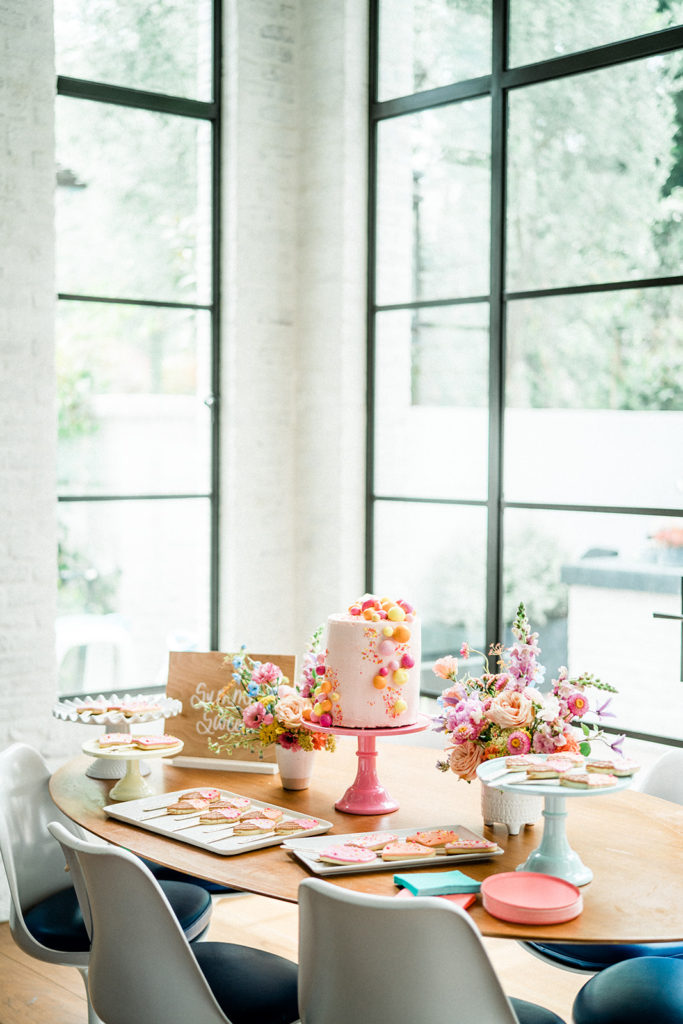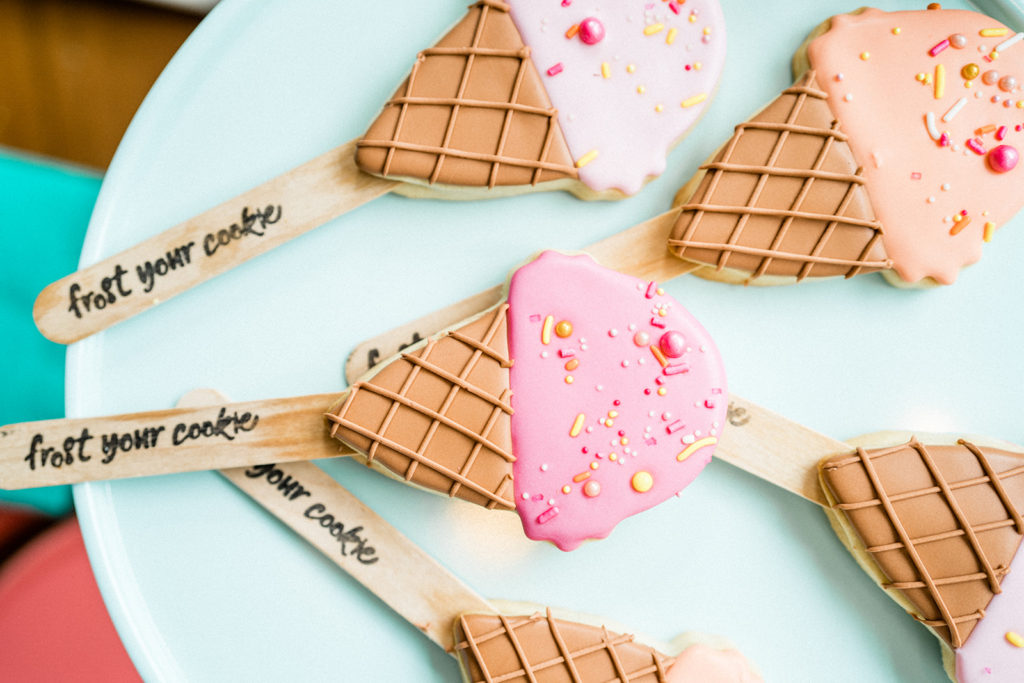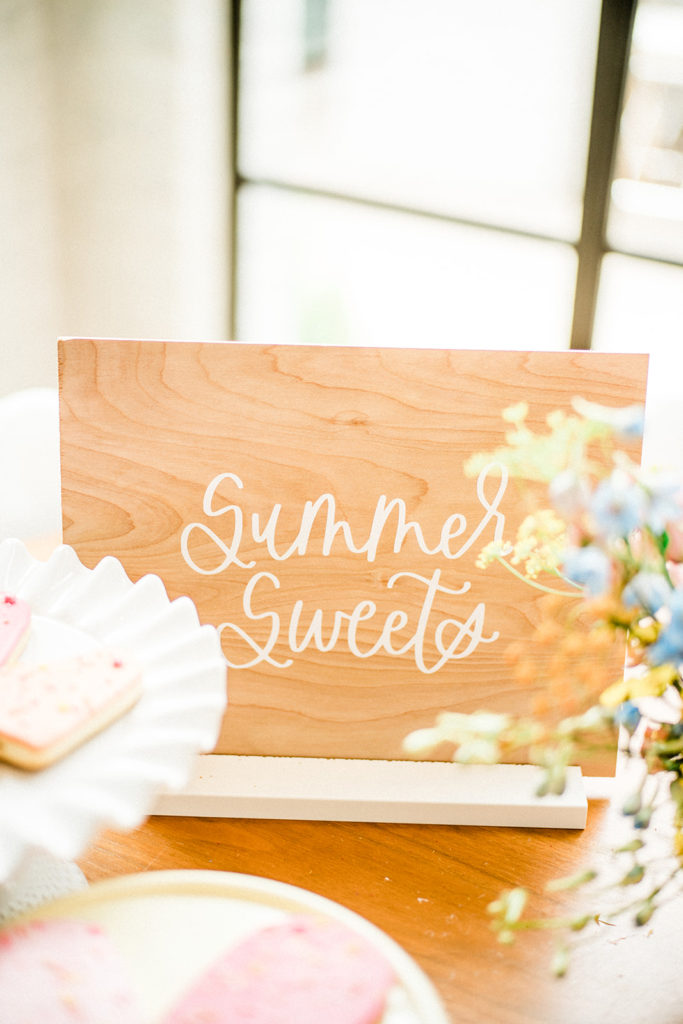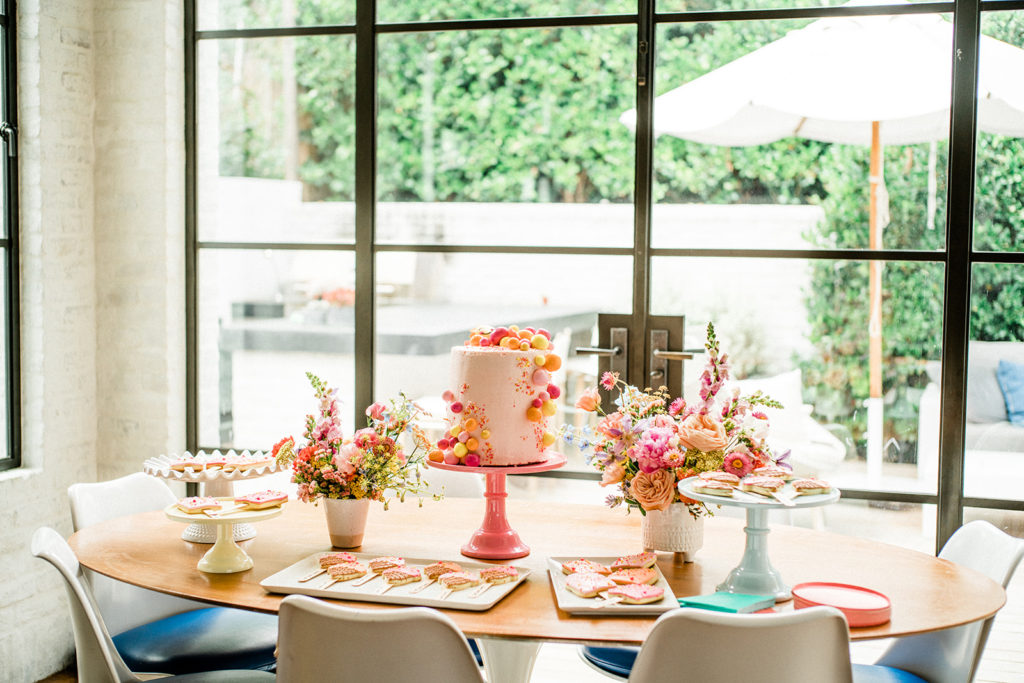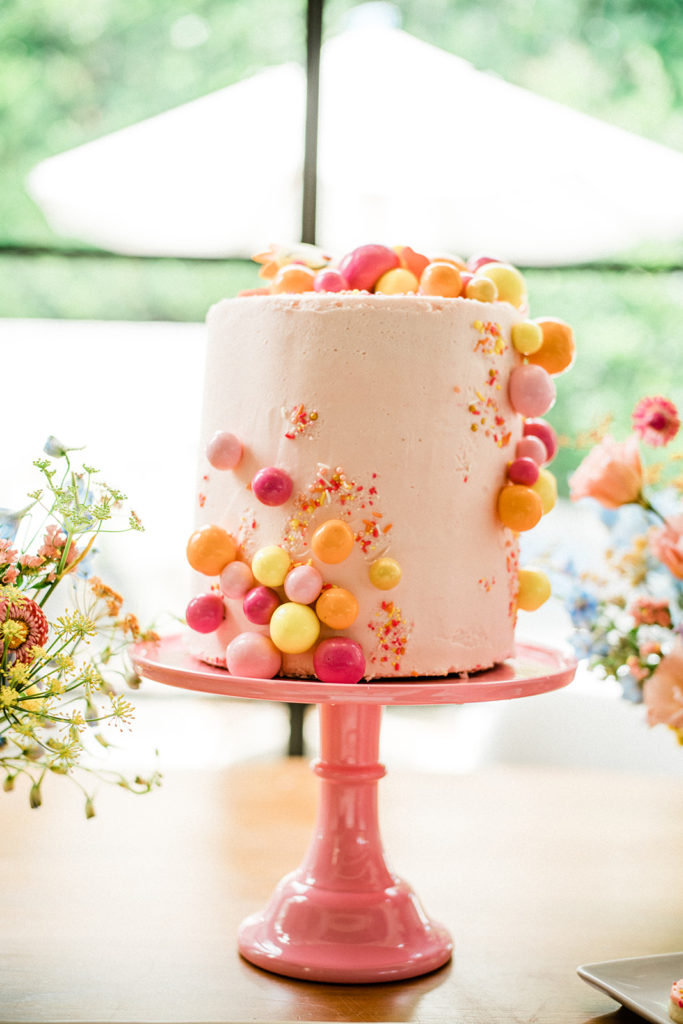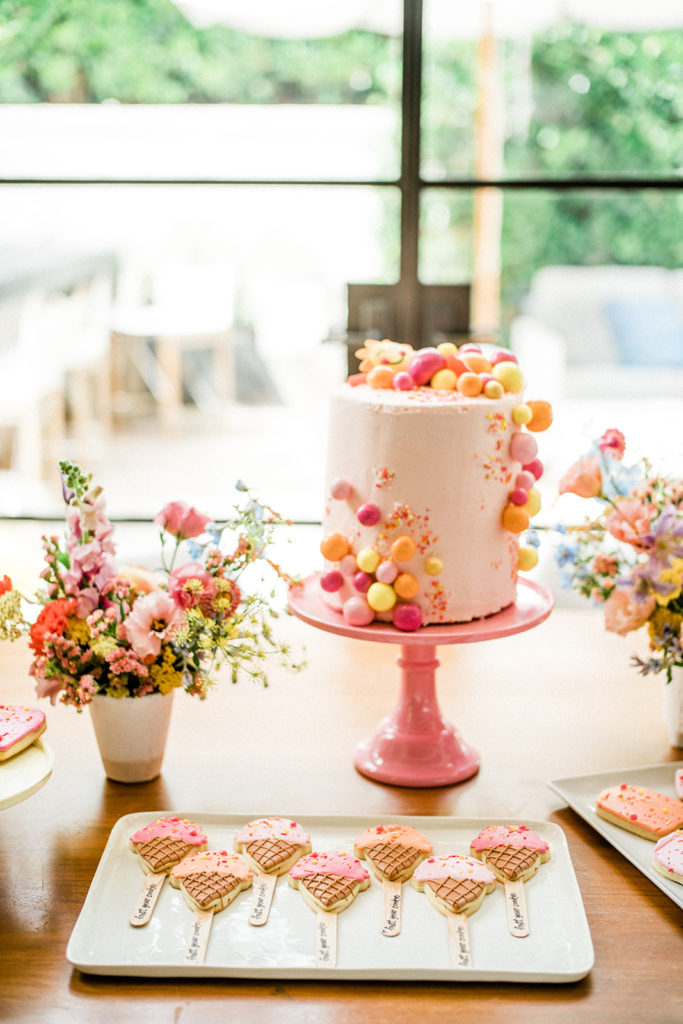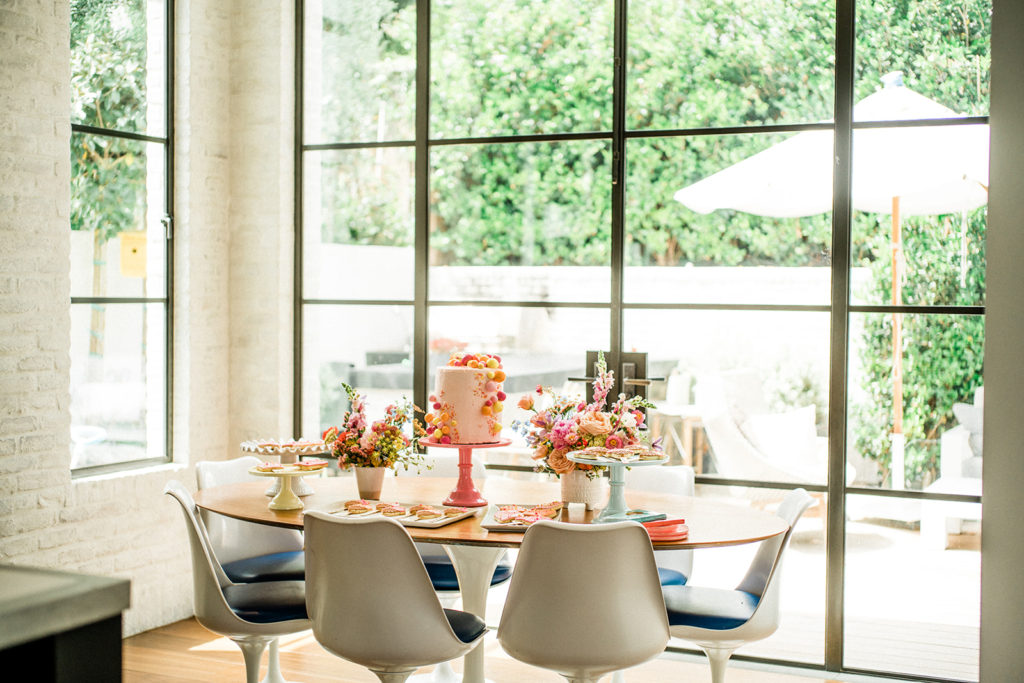 Aww to be 9 again, these girls had a blast this day! It was so cute to see them all in action!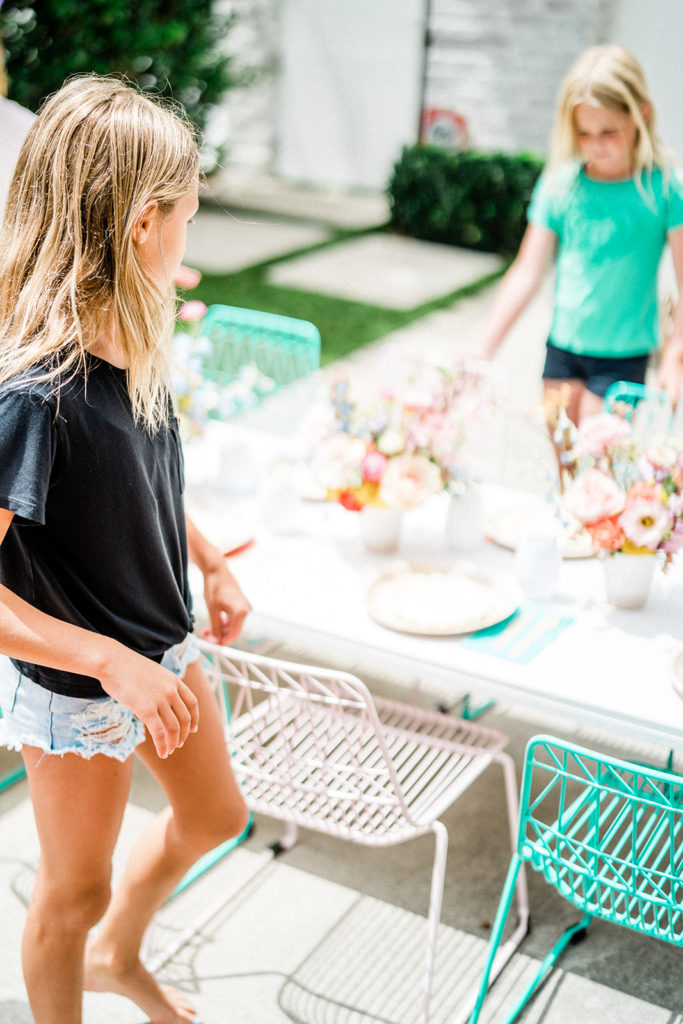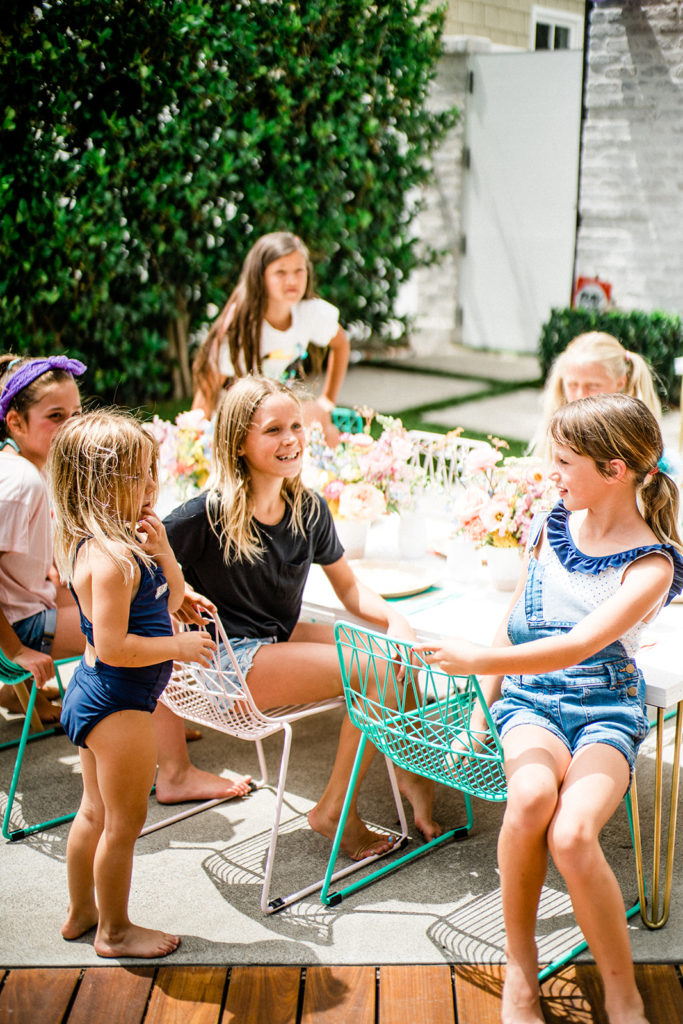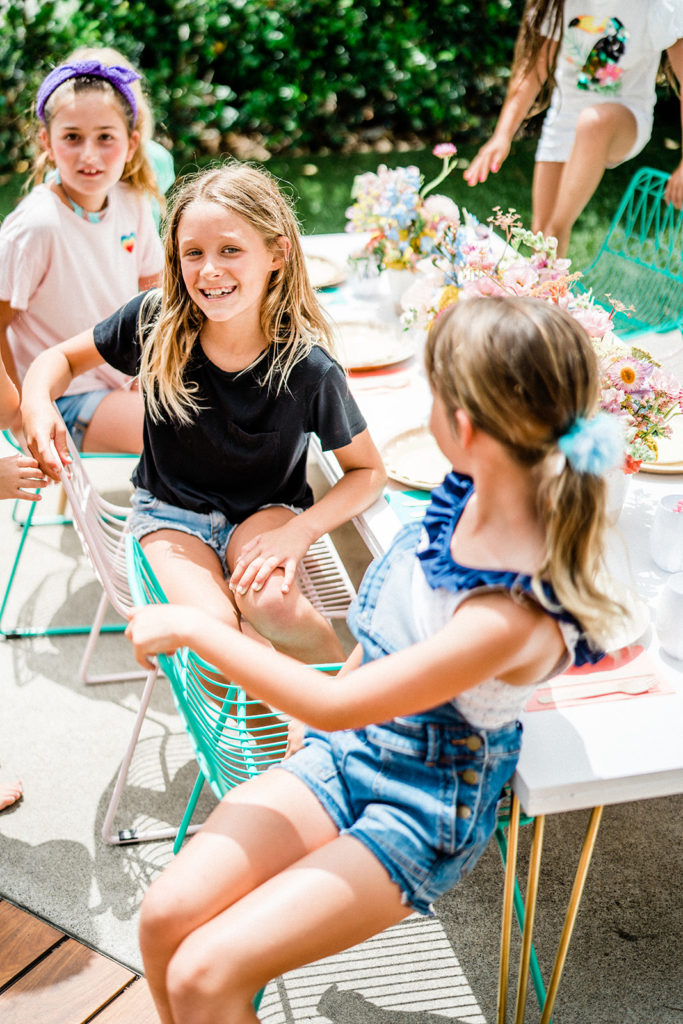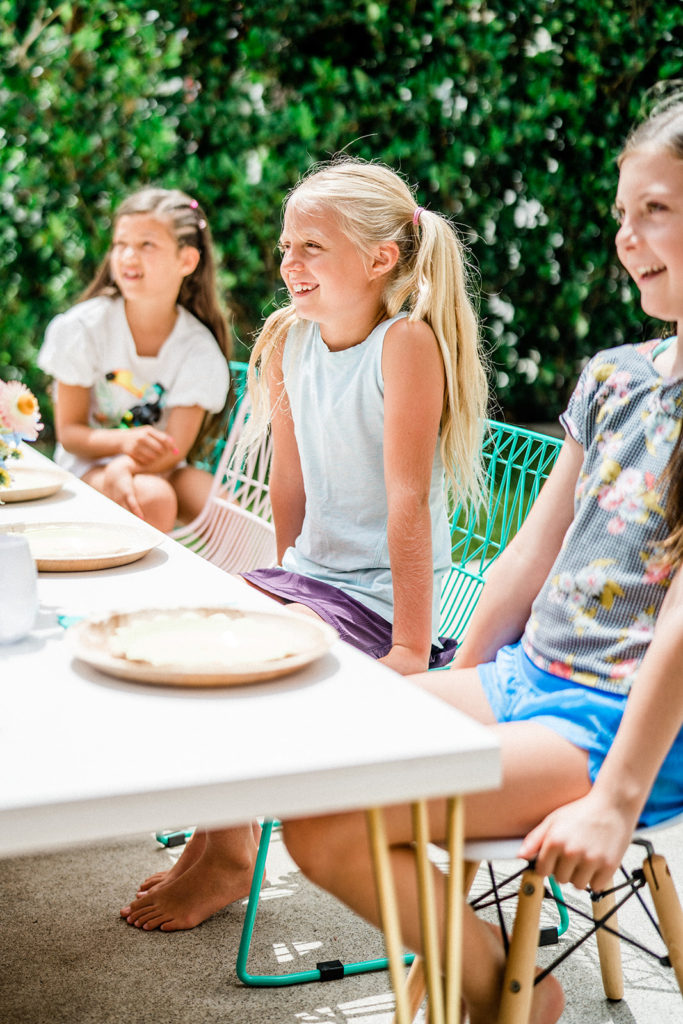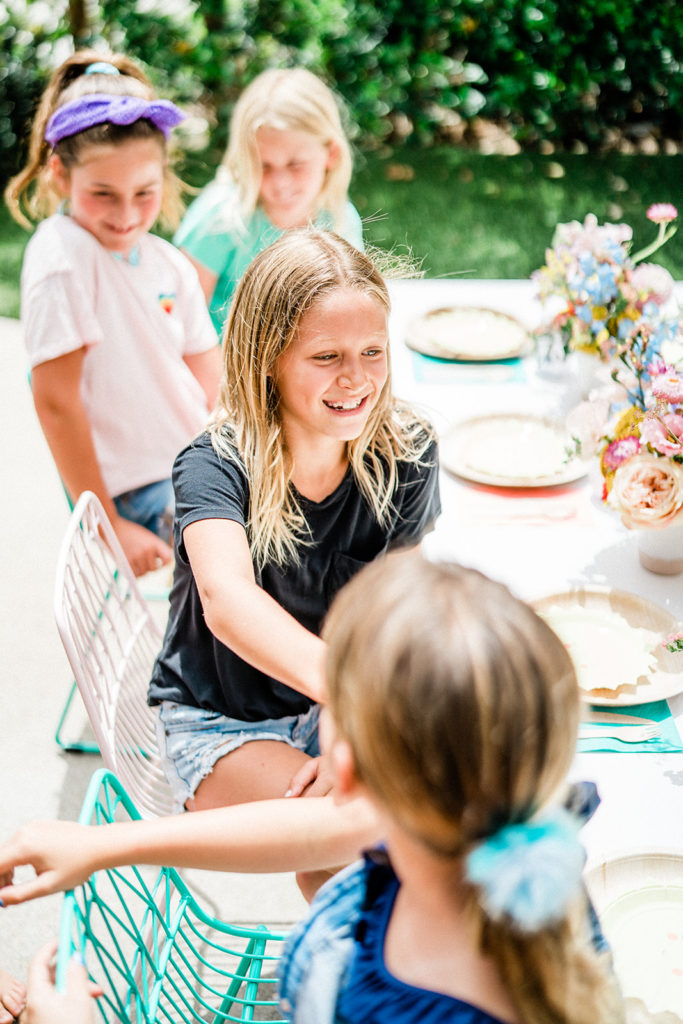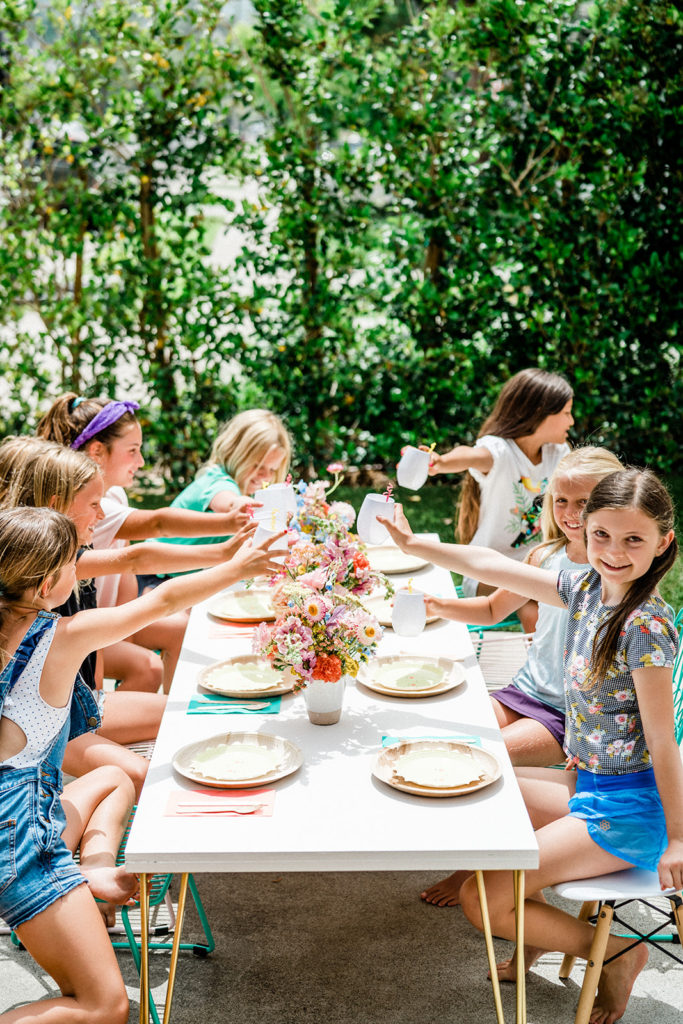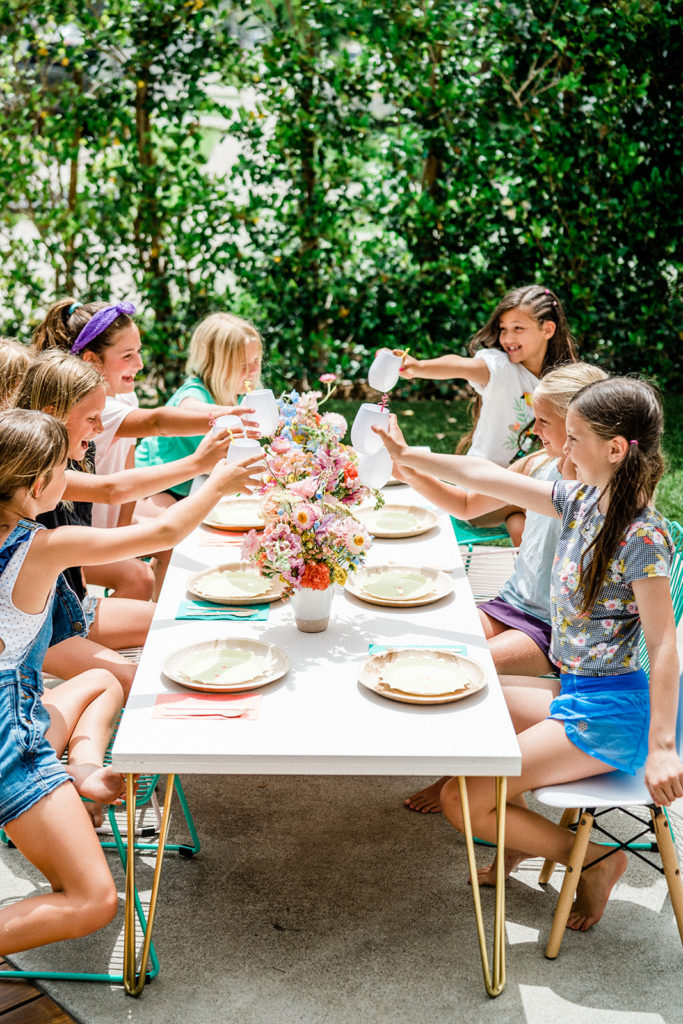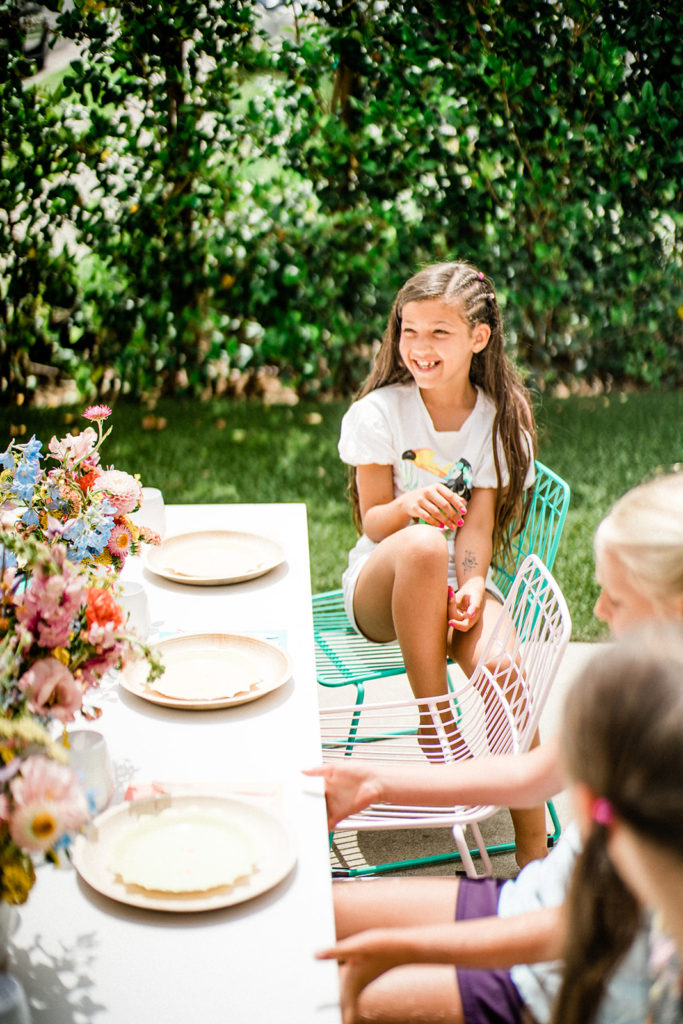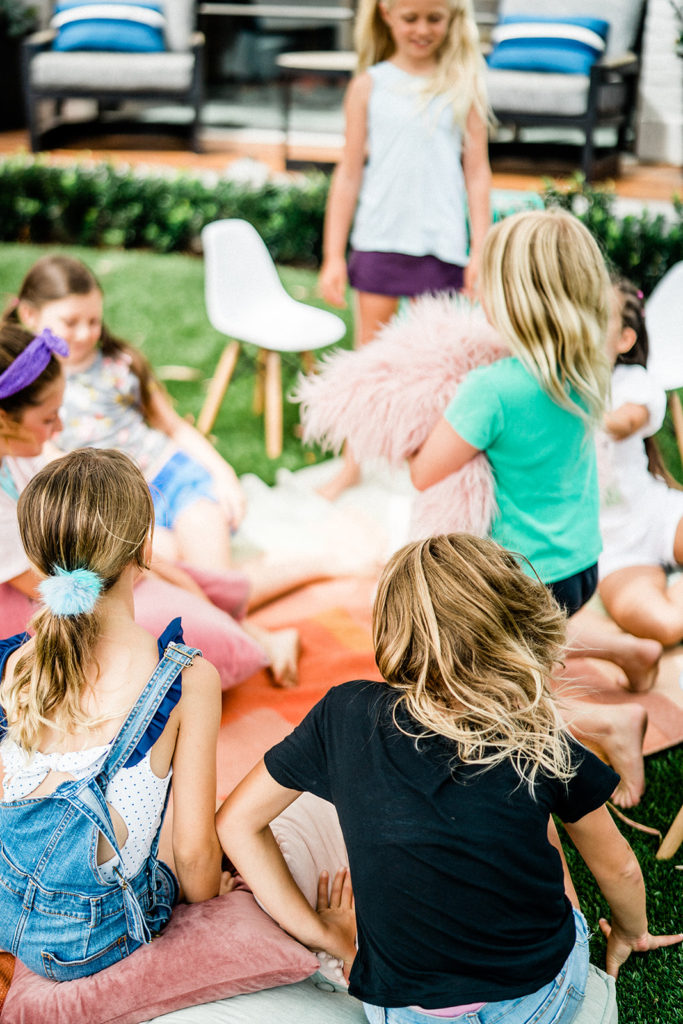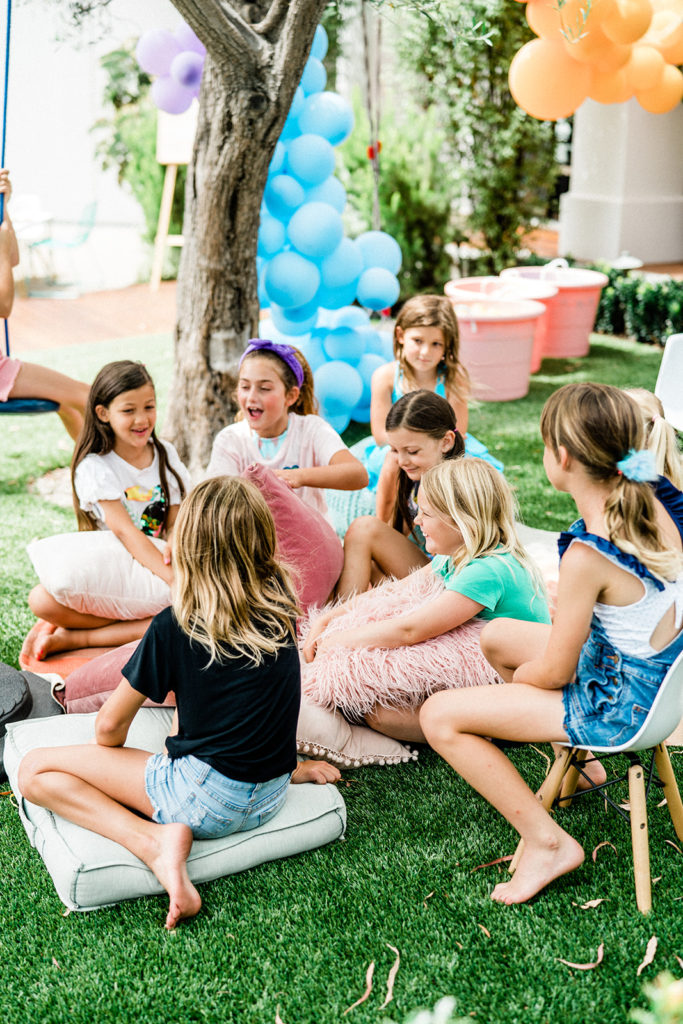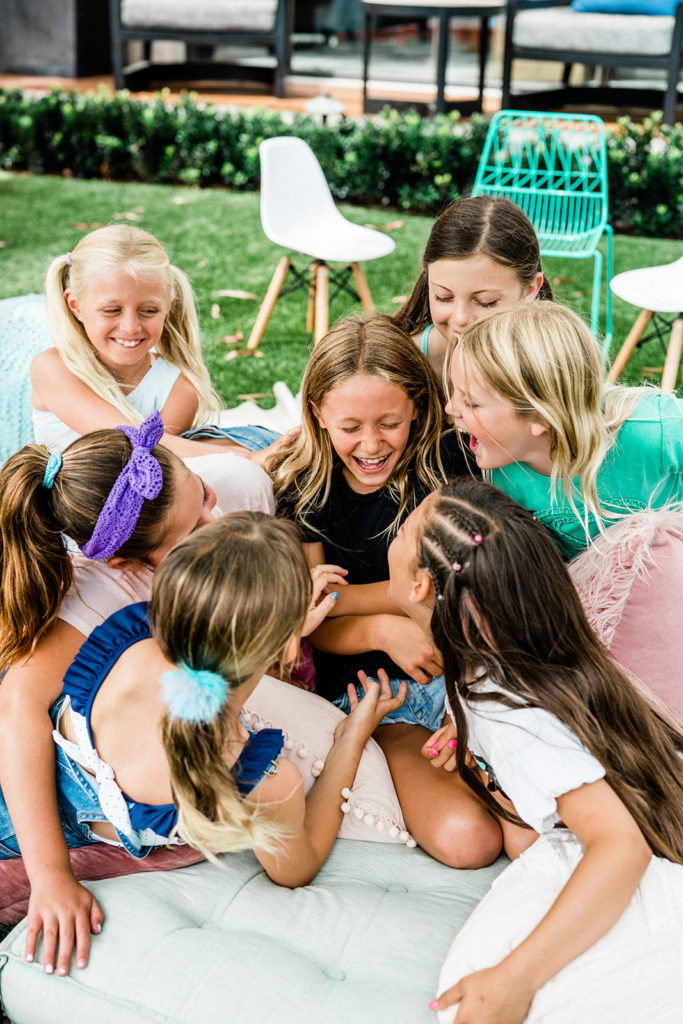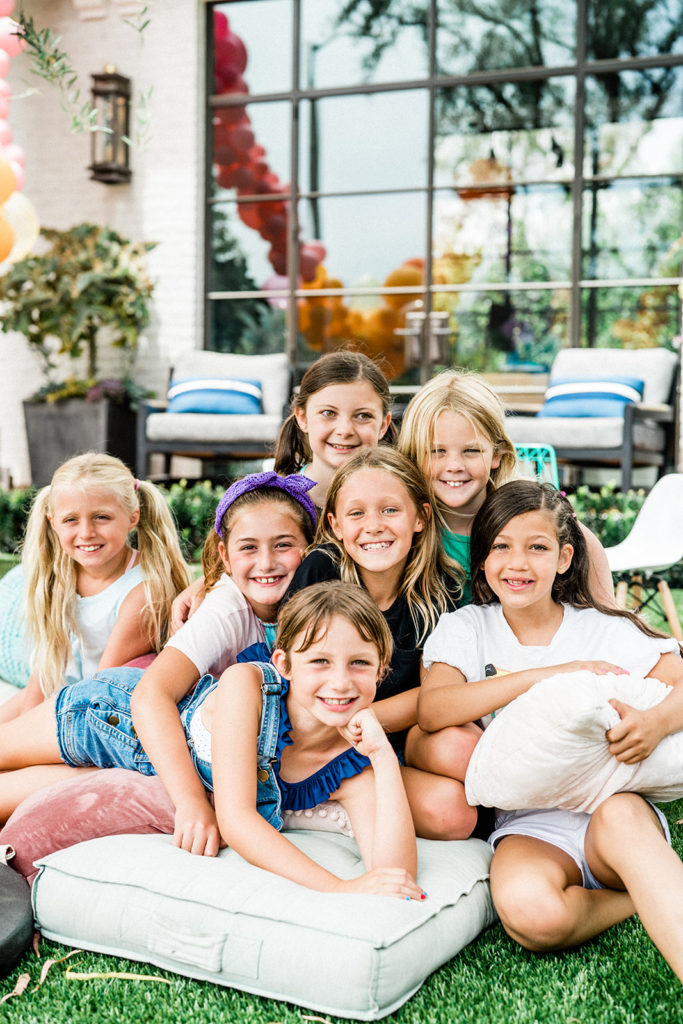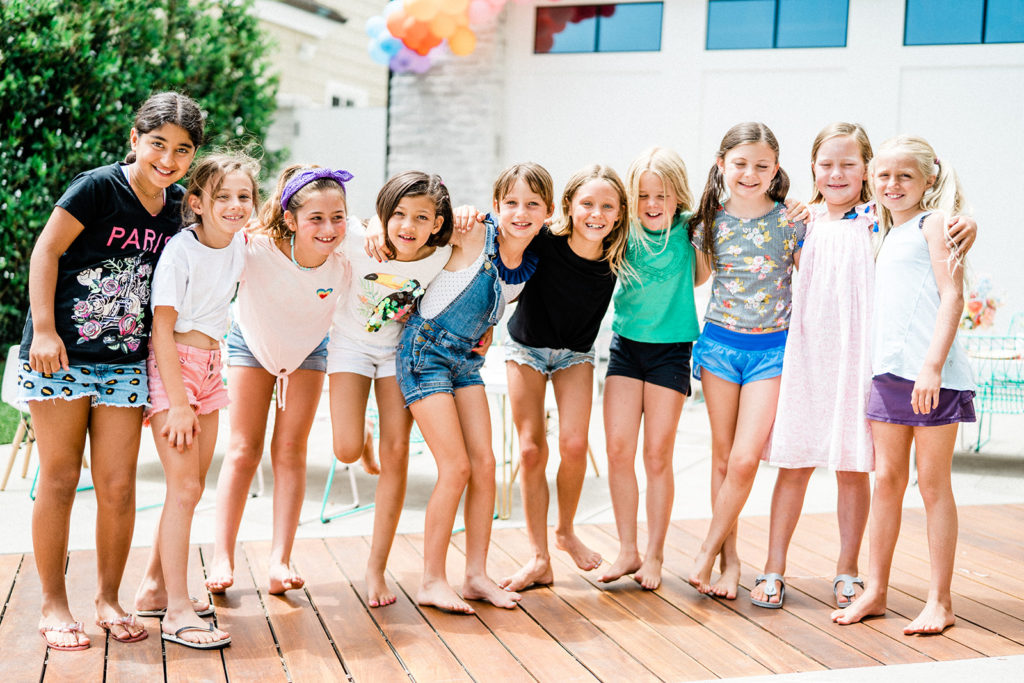 Happy birthday Lila!!
xx
Jacquelyn