Our client Michelle does it right if you ask me, she has three daughters who are one year apart. A set of twins and then a younger sister. She combines their birthday party for one unforgettable big bash each year and it always turns out amazing!!
We've helped her out the past two years and both years she has had an amazing theme. Last year we did a soft pretty version of a fairy party, this year it was a stark contrast with a fun and vibrant art party!! I'm excited to share this colorful one with you today; one because it's so cute, and two because they are one of our favorite families!!
You can see how happy these sweet girls are in the photos by Love Bucket Photo.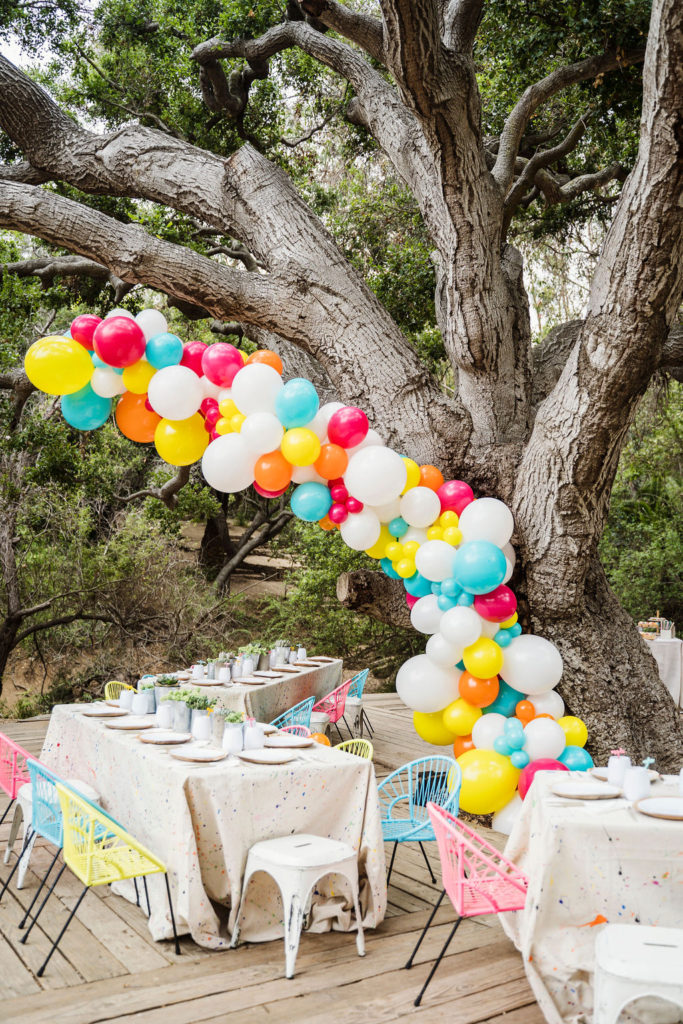 Like I said, color was a big part of this eye catching soiree! The girls are very into art these days, who can blame them! So that was the theme!! We designed the tables around this and had drop cloths with splattered paint by Meghann Miniello as the tablecloths. We added my favorite colorful chairs from Fire & Creme to add an extra pop!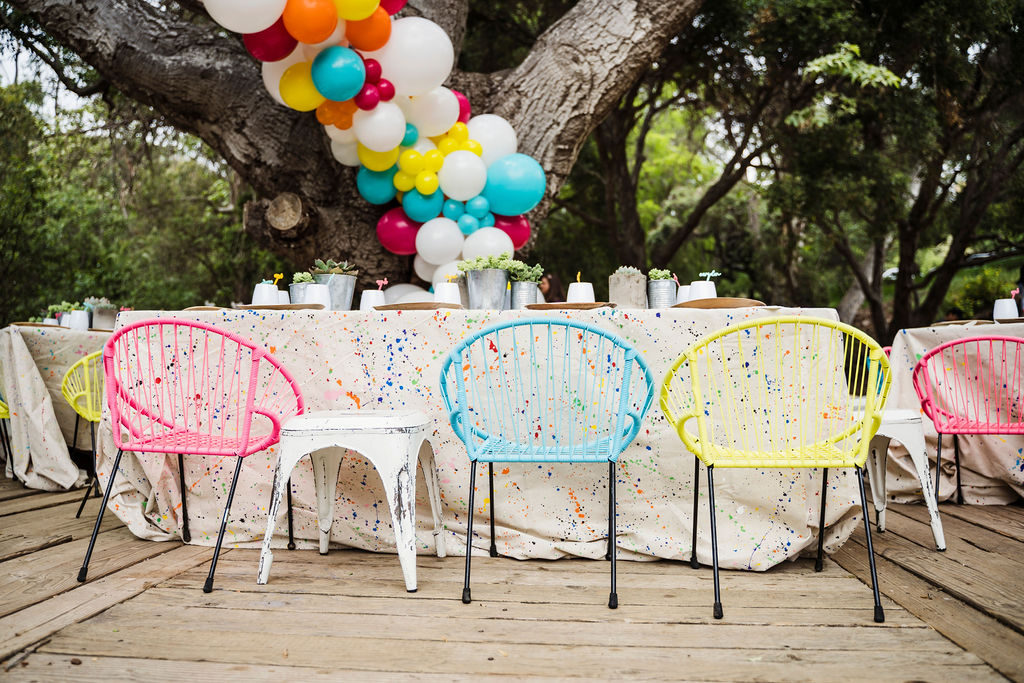 Of course we had to add balloons! With that gorgeous tree, how could you not?! I love how they added more color to this already dynamic party! These were done by none other than Up Up in the Air!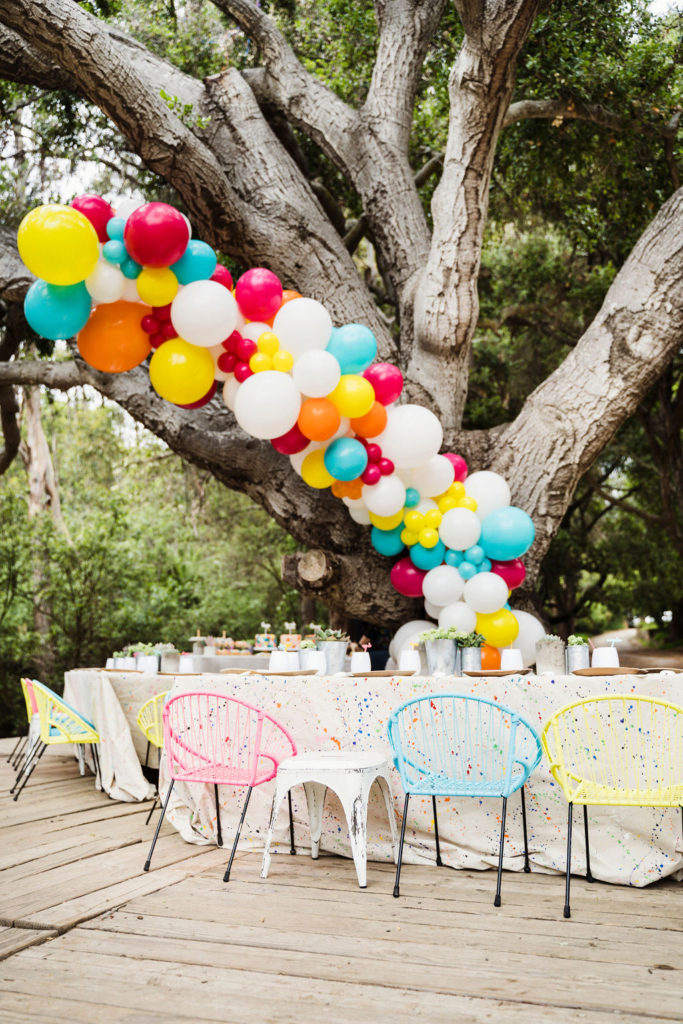 With everything else being so vibrant we went a little simpler on the tables… Bamboo and white plates along with neutral flatware and glassware from L'entramise did the trick! Instead of flowers we did succulents in paint cans from Third & Park, such a fun little detail!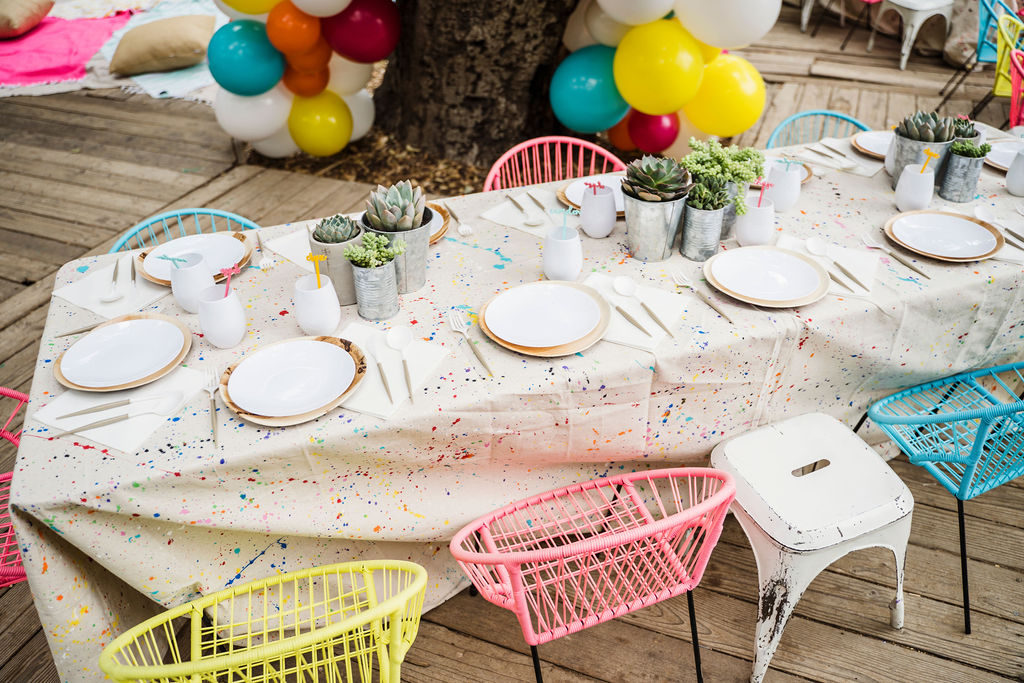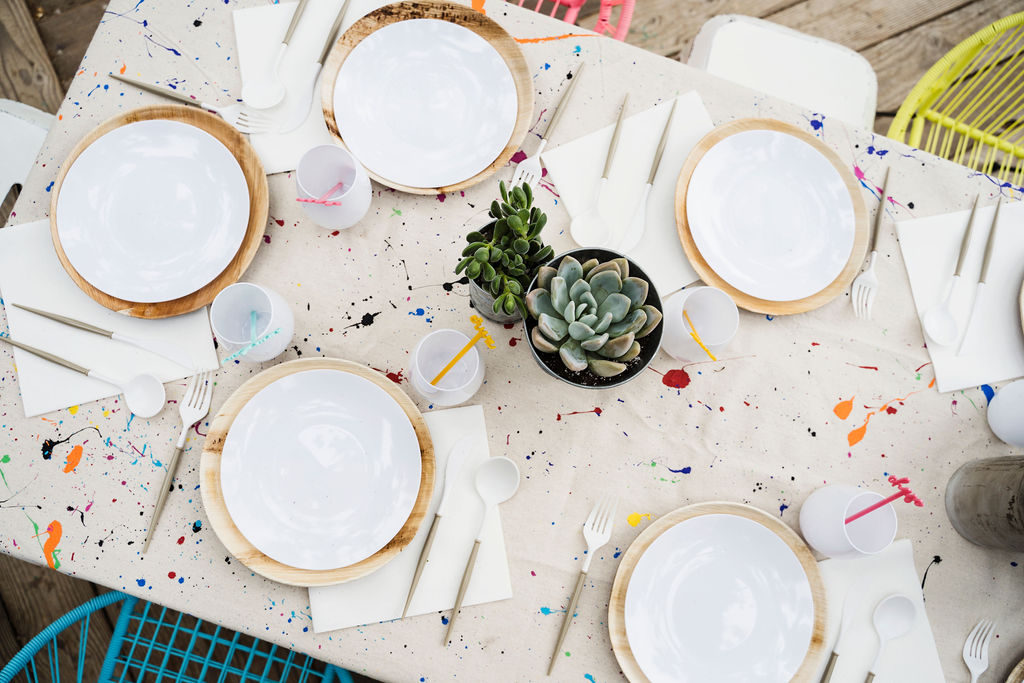 Speaking of details, we had the cutest stir sticks made by Creative Amme for each cup – they rotated between the three girls names! It's the little things always…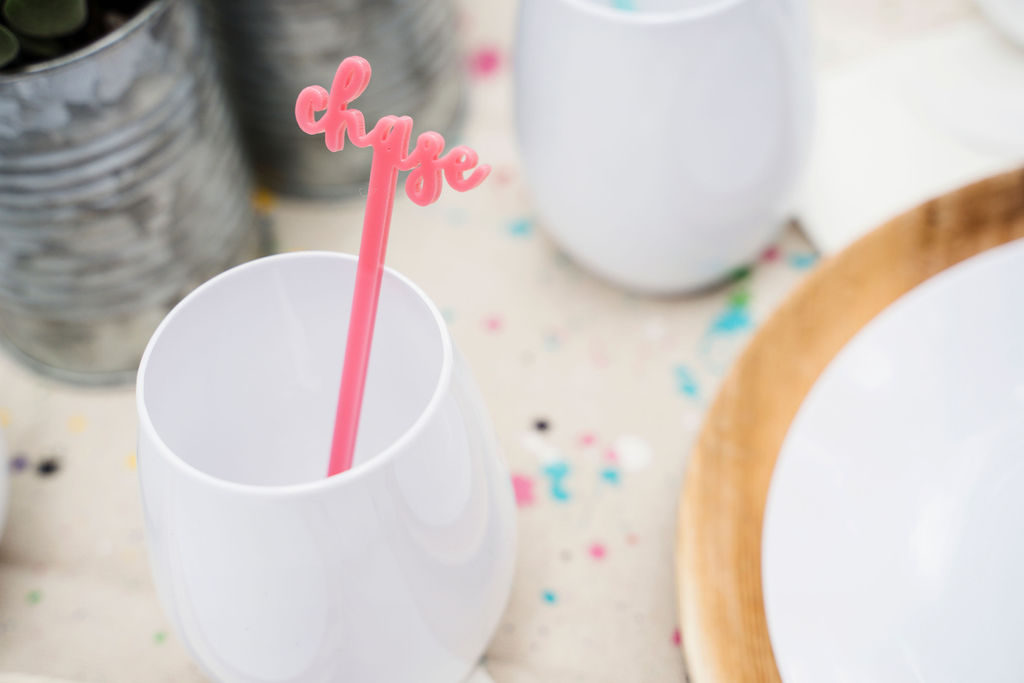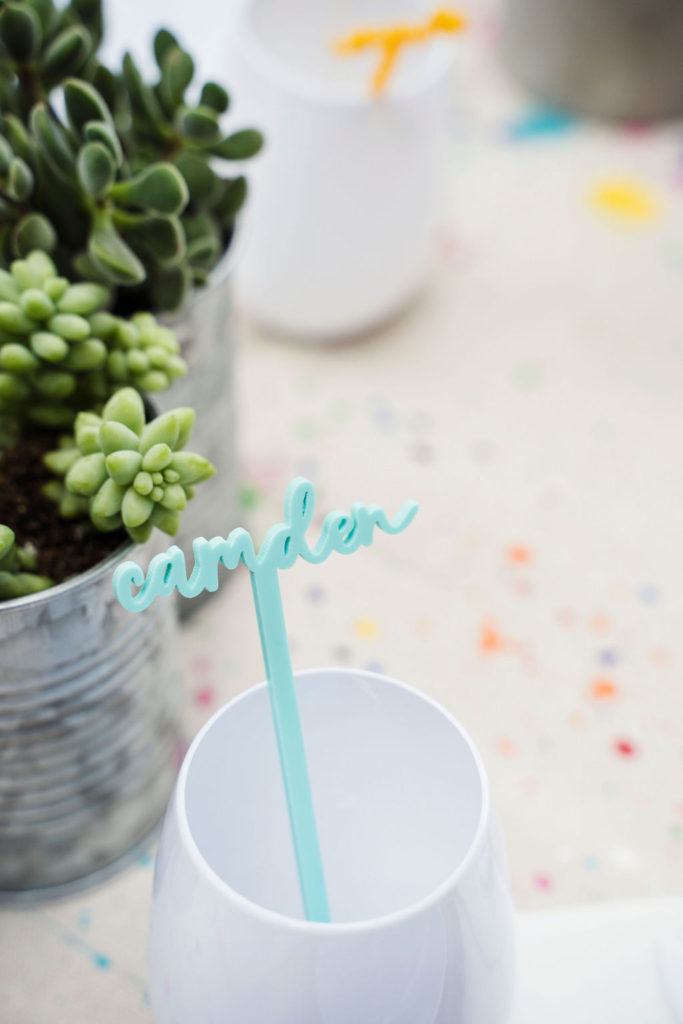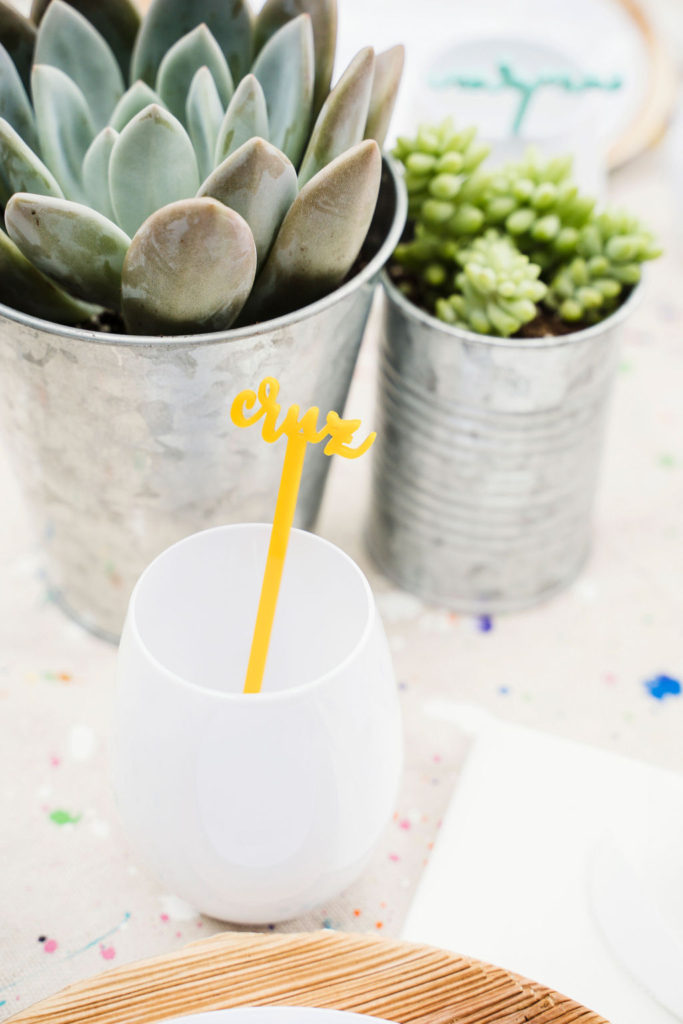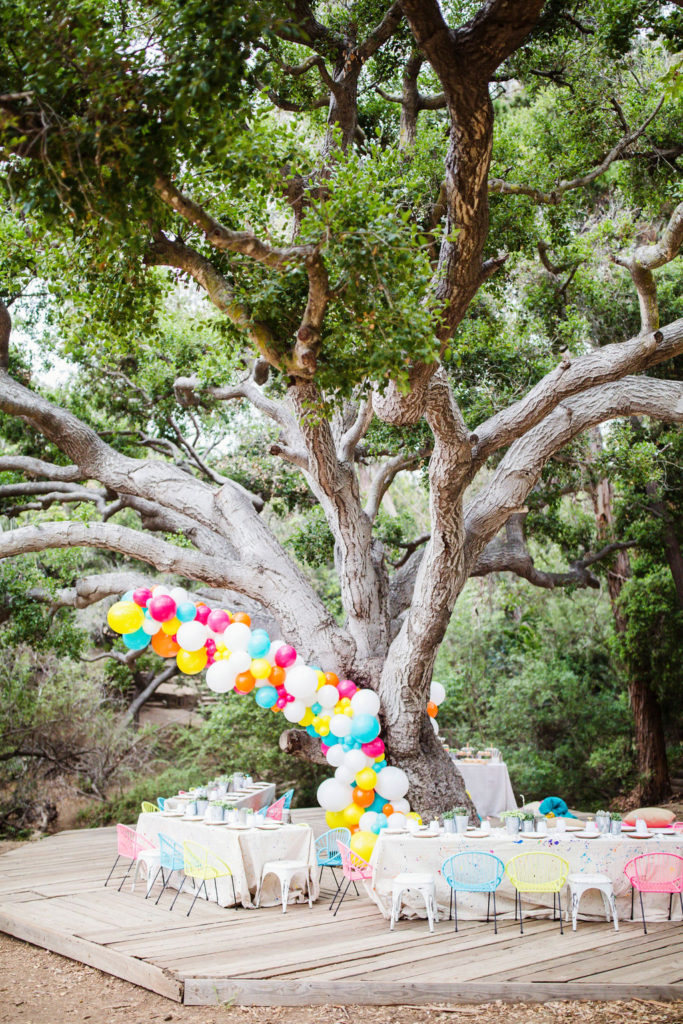 Guests were greeted with a fun splatter paint welcome sign by Meghann Miniello – we kept that splatter paint going through-out the party. So fun, right?!
Including on aprons for each kiddo to use while they created all their amazing art projects!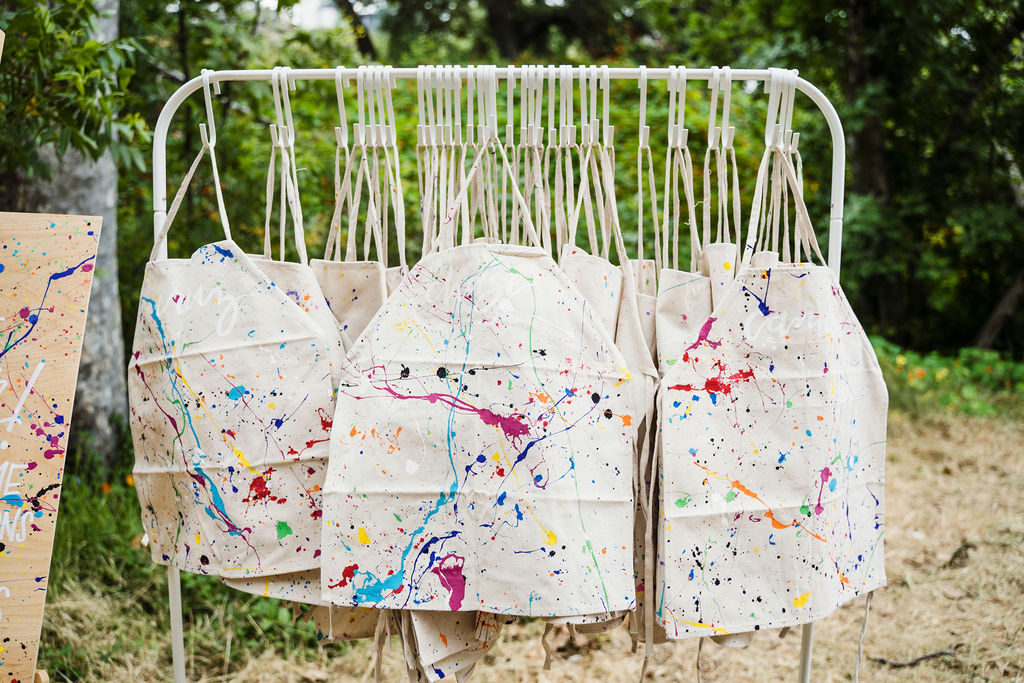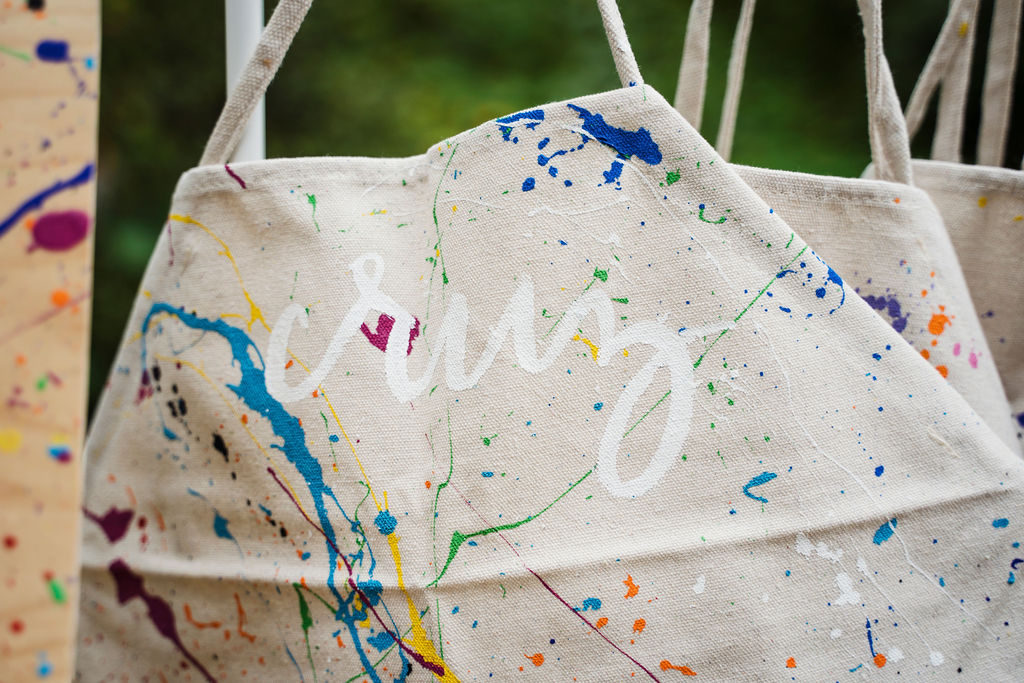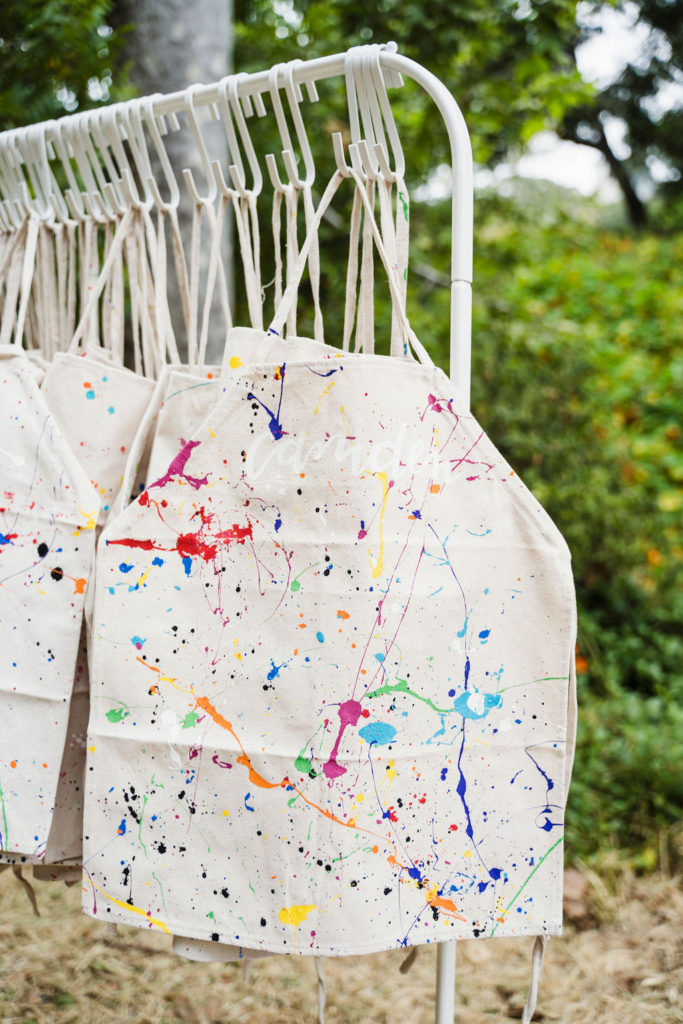 Art projects ranged from making slime to creating potions to building dream catchers, basically any kid's dream!!!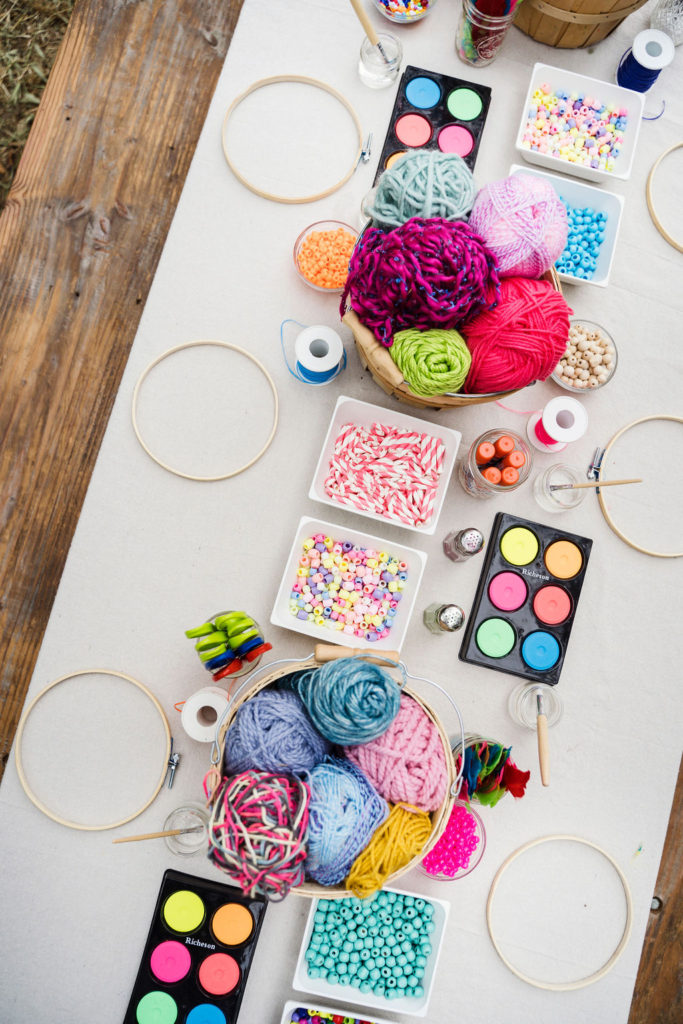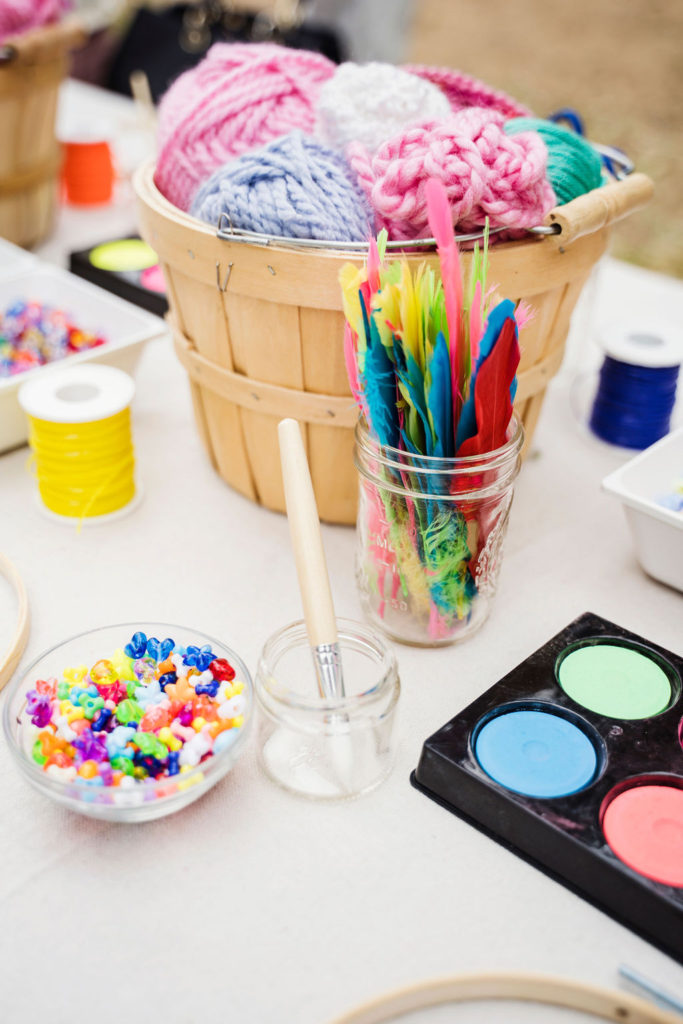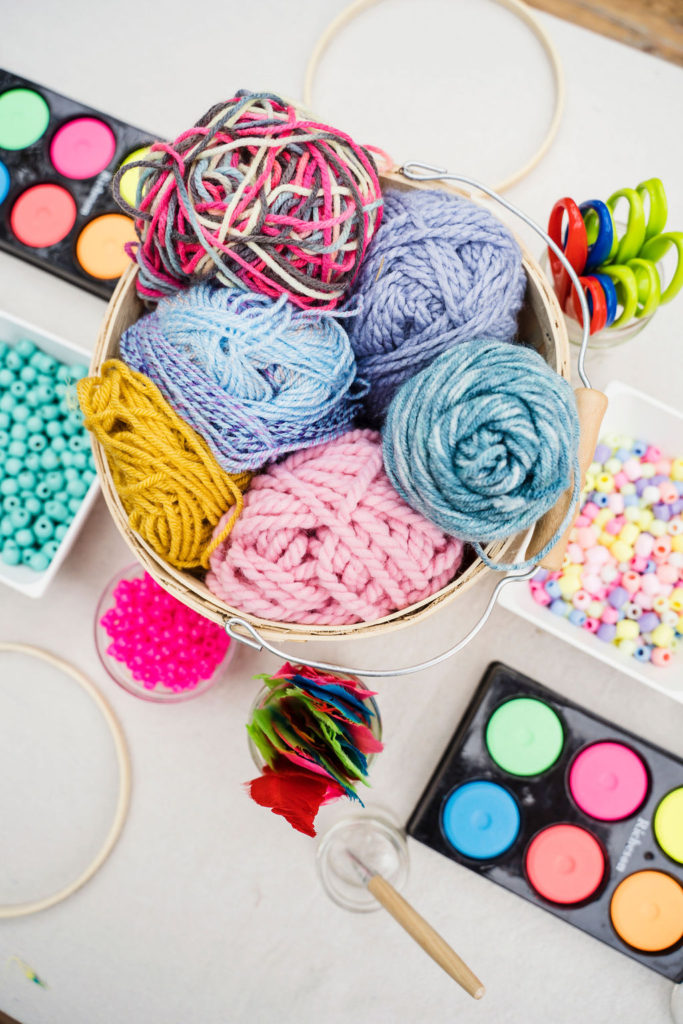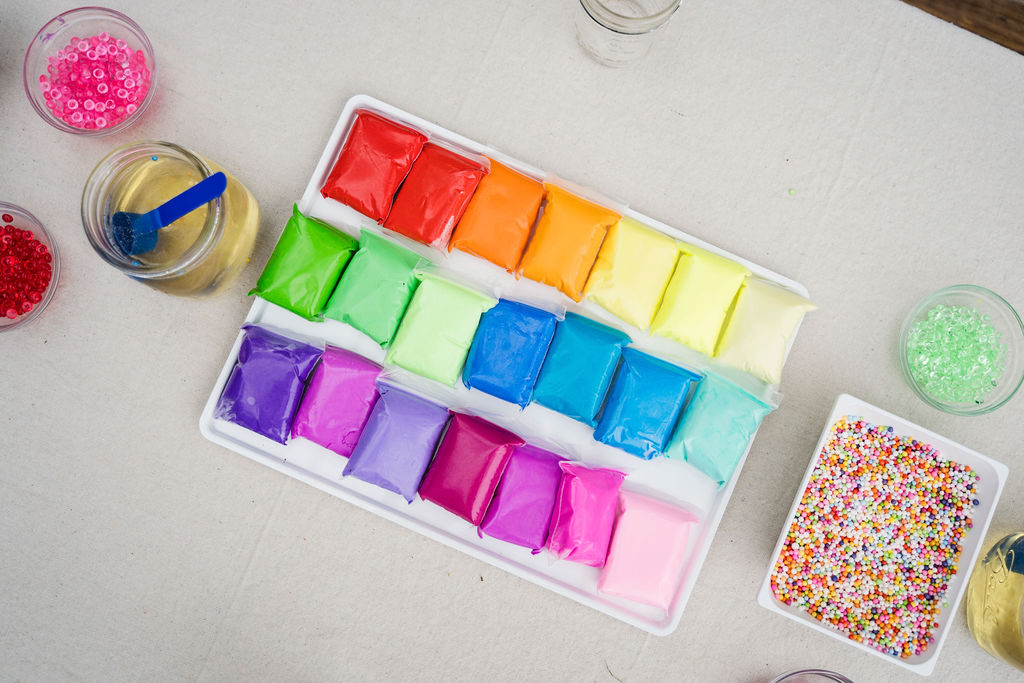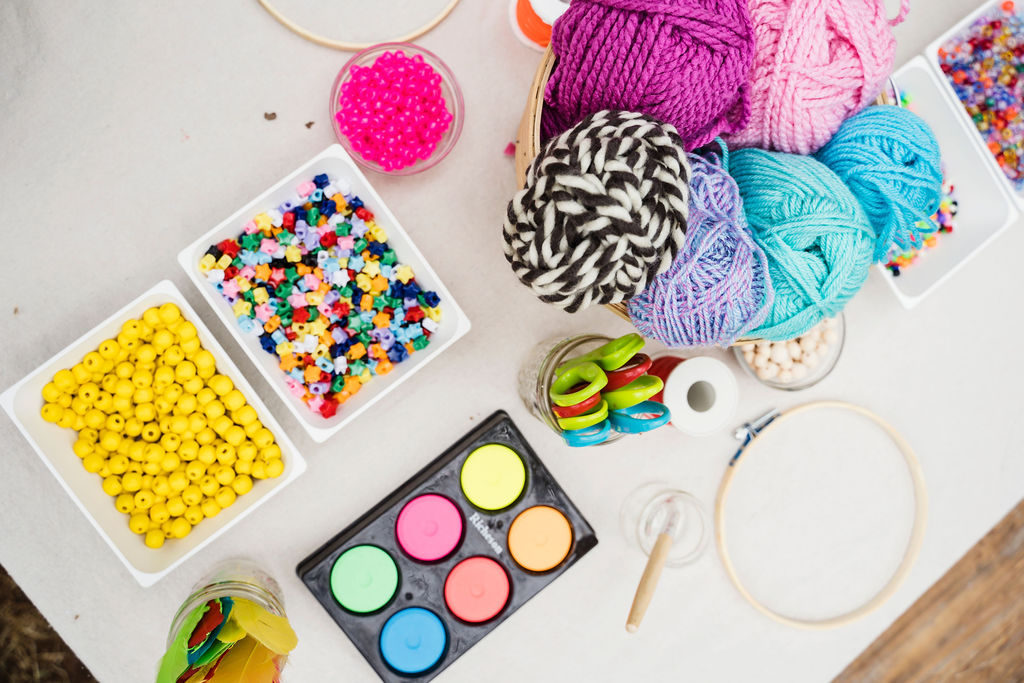 Here's a look at these kiddos having the time of their life! First the birthday girls and then their sweet little friends…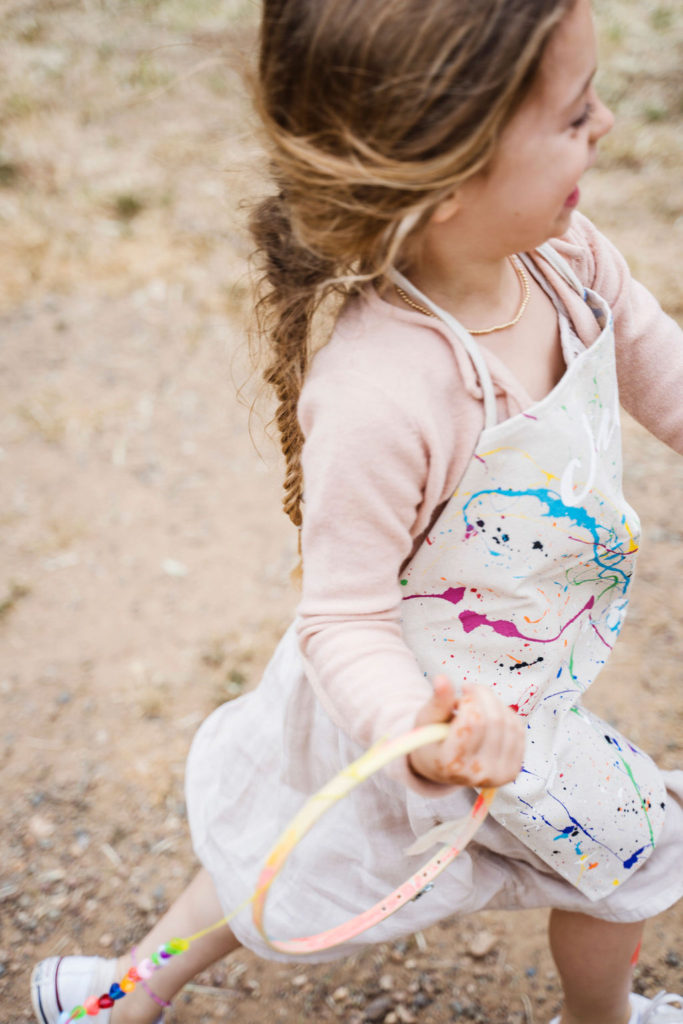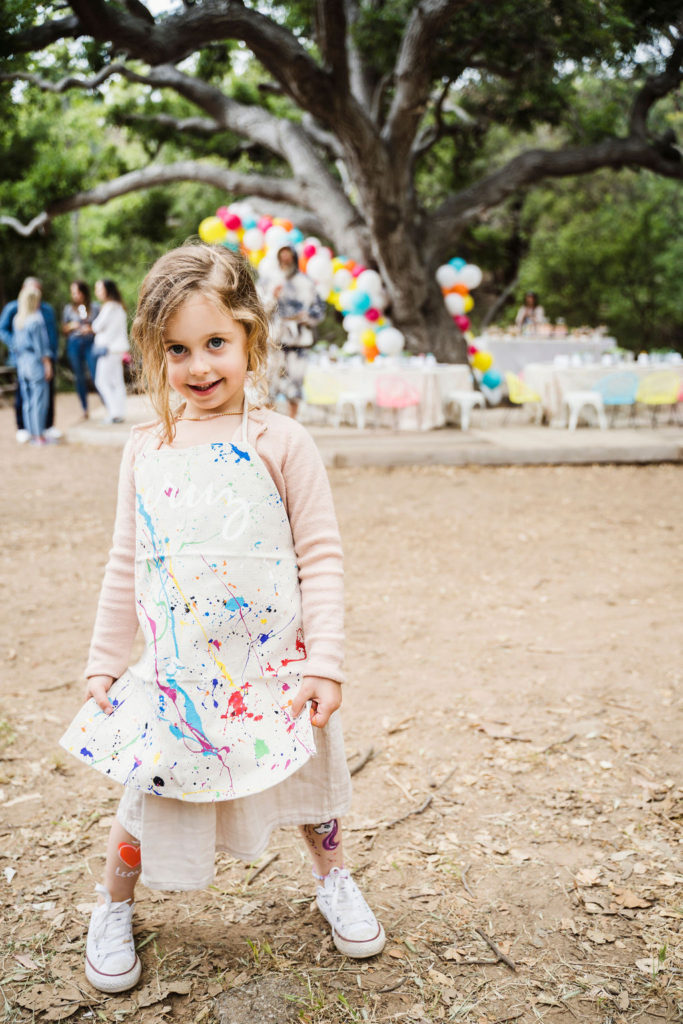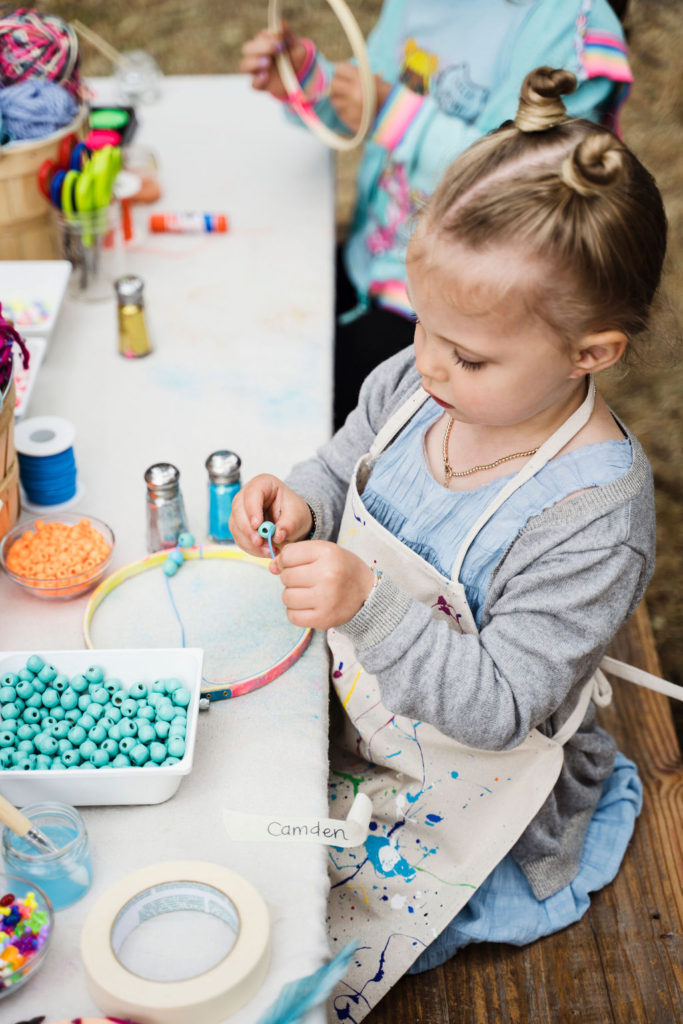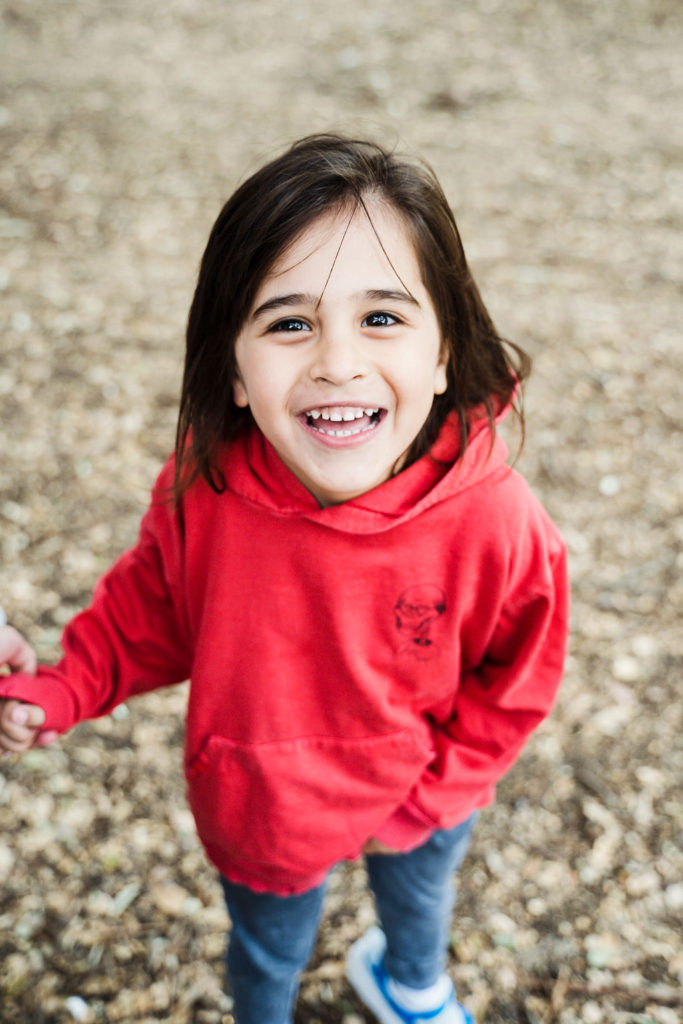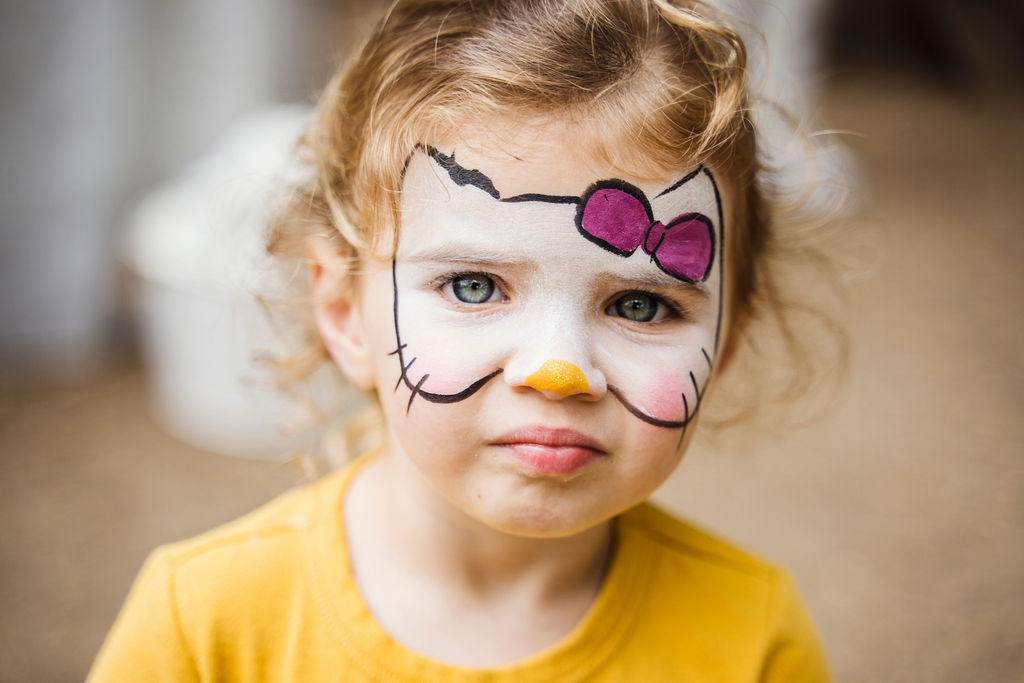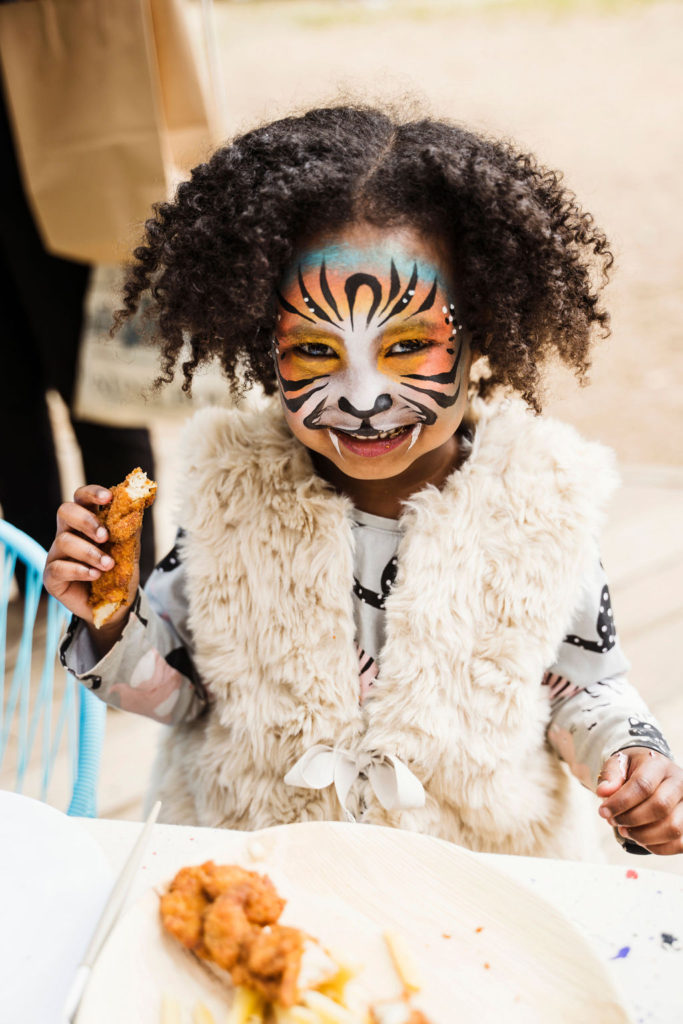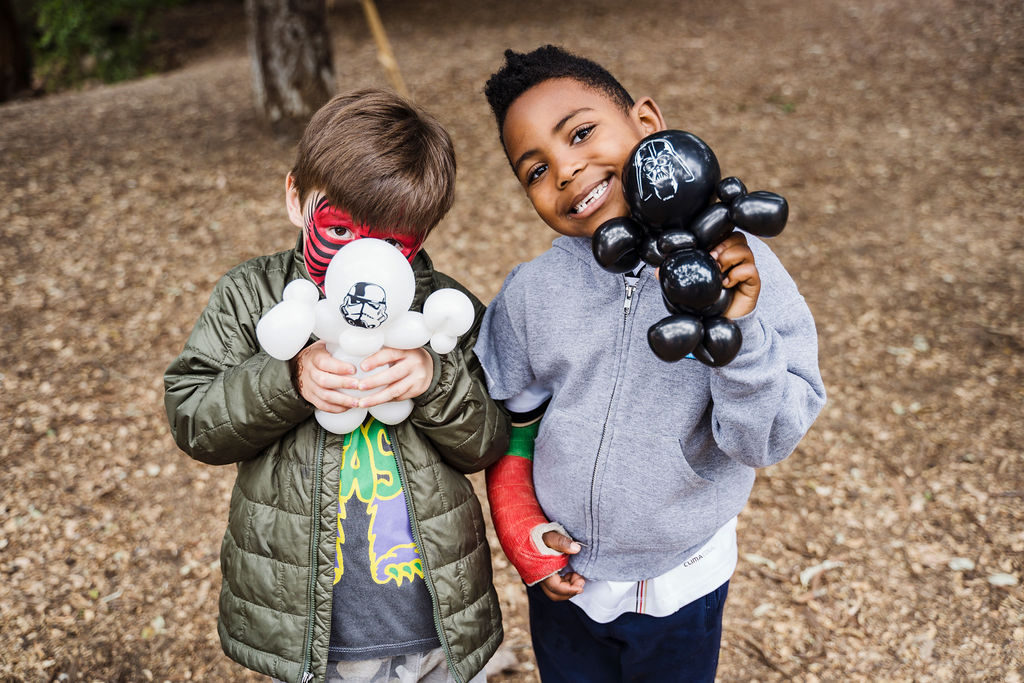 While the kids were busy playing, the adults were treated to quite the spread!! With food this pretty from Food Lab I had to include it! Meghann Miniello did the custom menu signs as well! No detail went untouched guys!!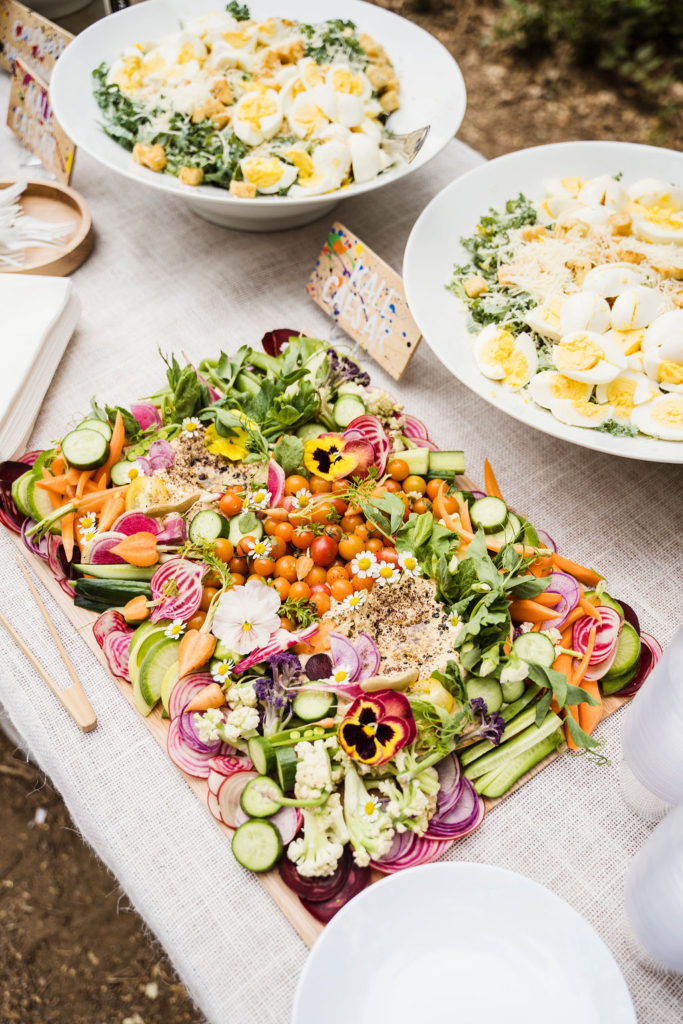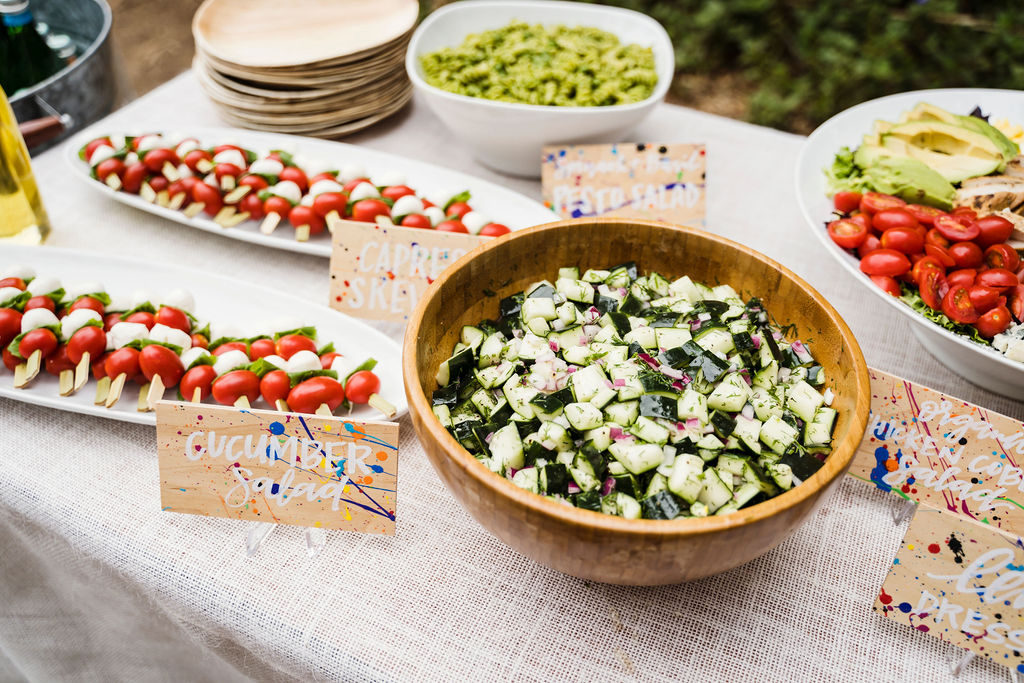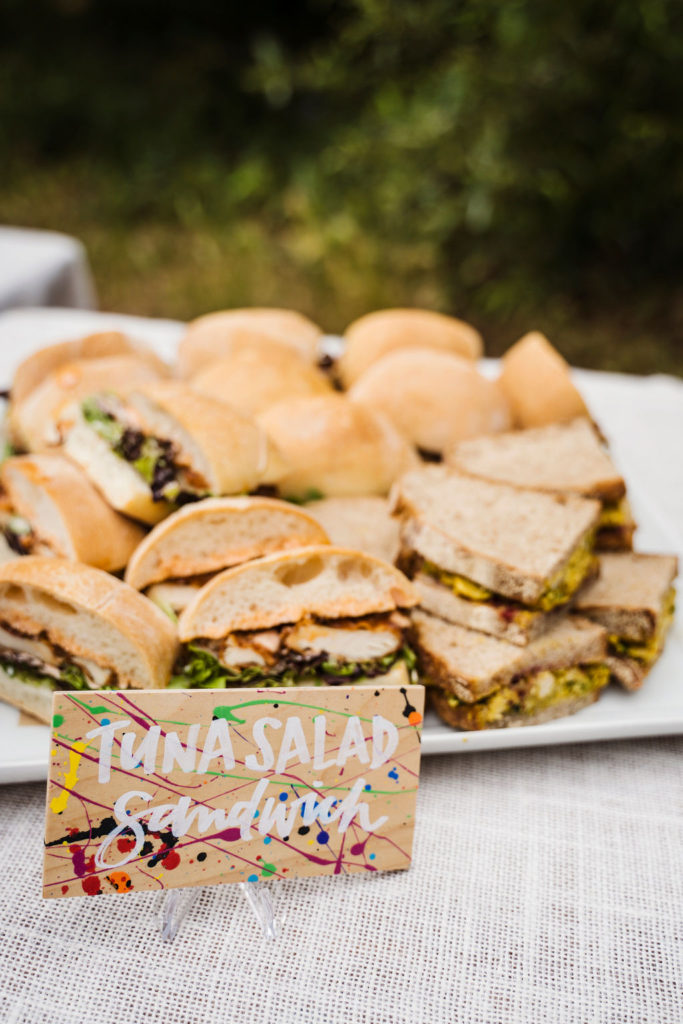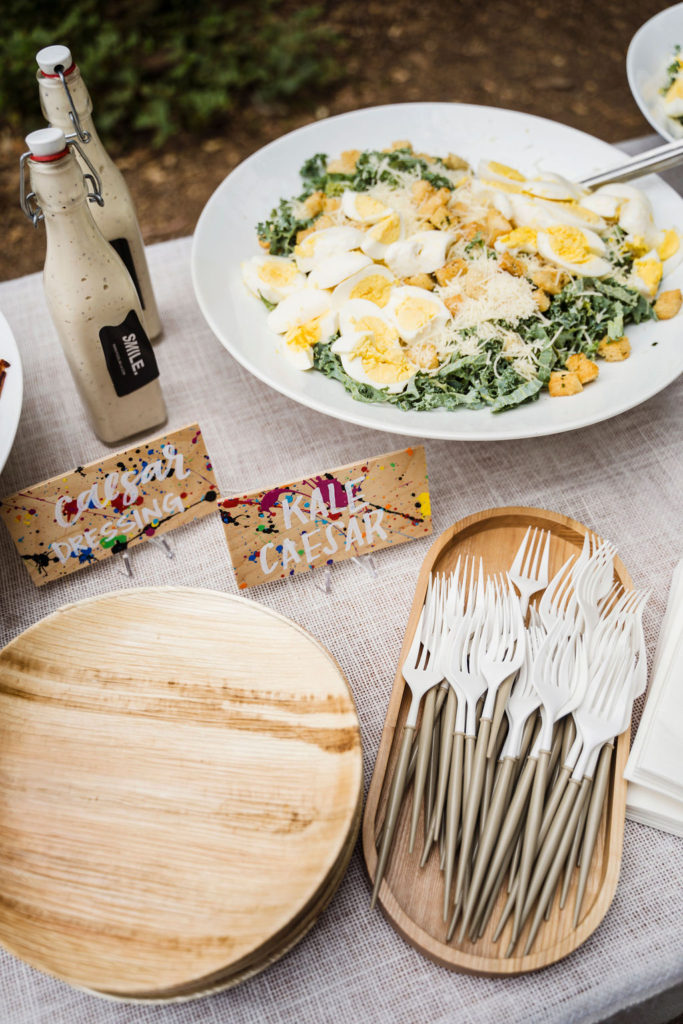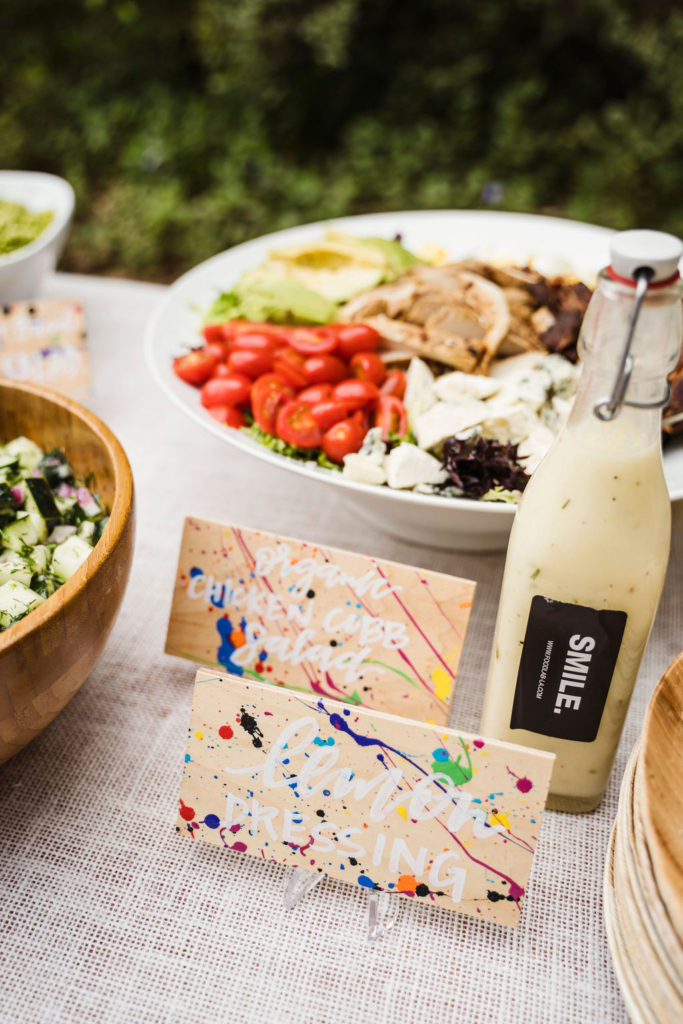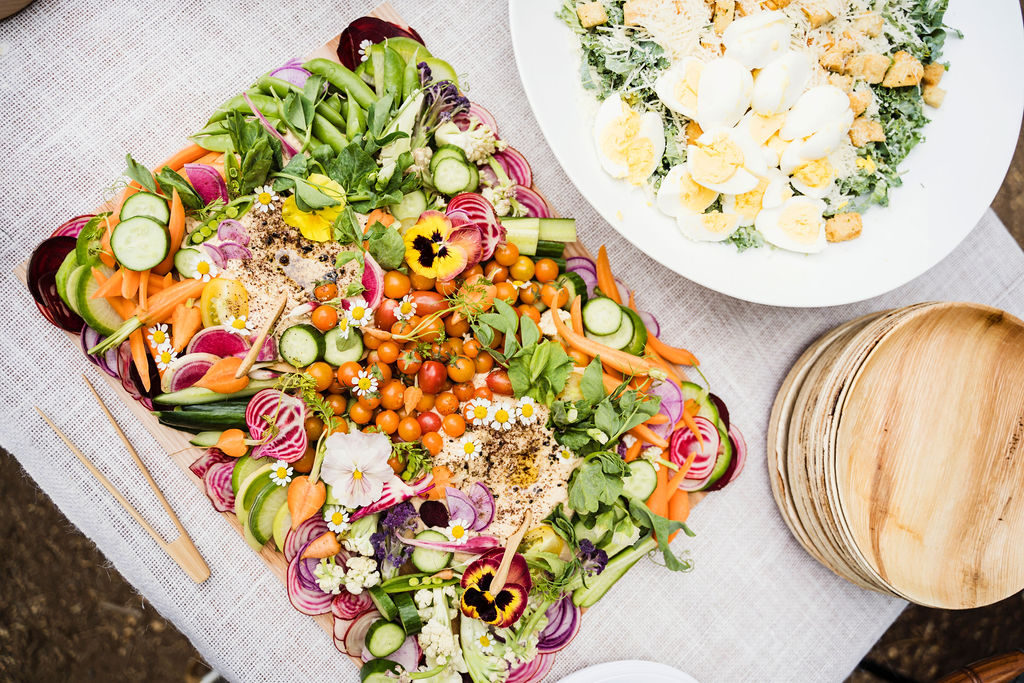 Now for the dessert table, probably my favorite part of this party!! Each girl got their own shag cake, which I absolutely LOVED!! I mean look at them!!! Sweet & Saucy was responsible for those beauties along with the cute matching cupcakes and yummy pretzel sticks.
Then we added adorable cookies by Frost Your Cookie and the most delicious mini vegan donuts by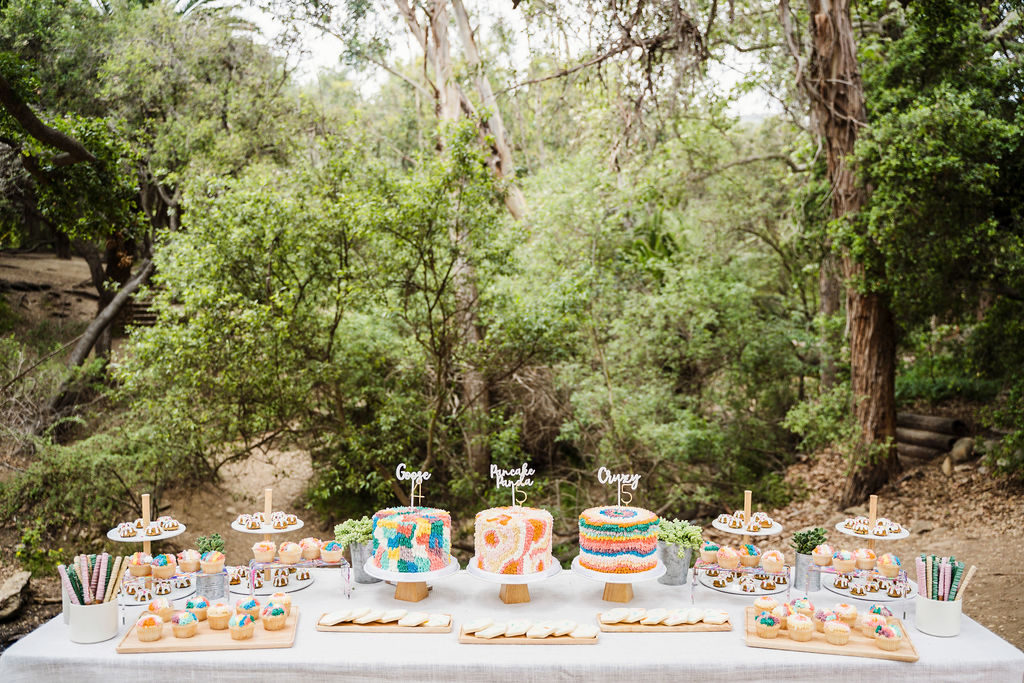 Instead of their names we did each girls nickname their dad calls them for the cake toppers by Creative Amme – I loved that sweet sentimental touch!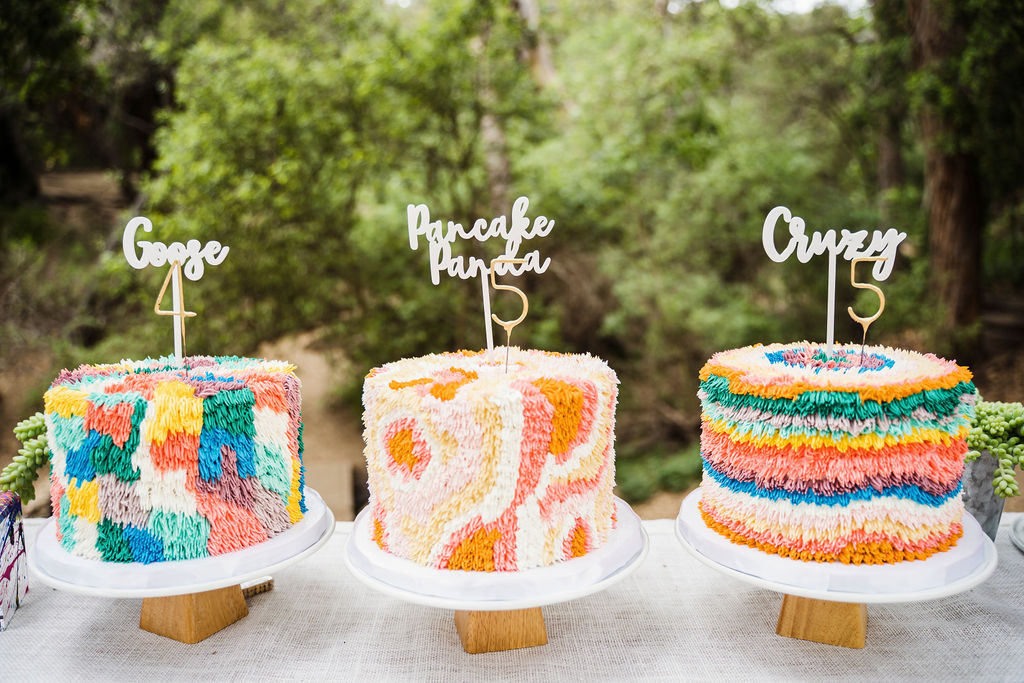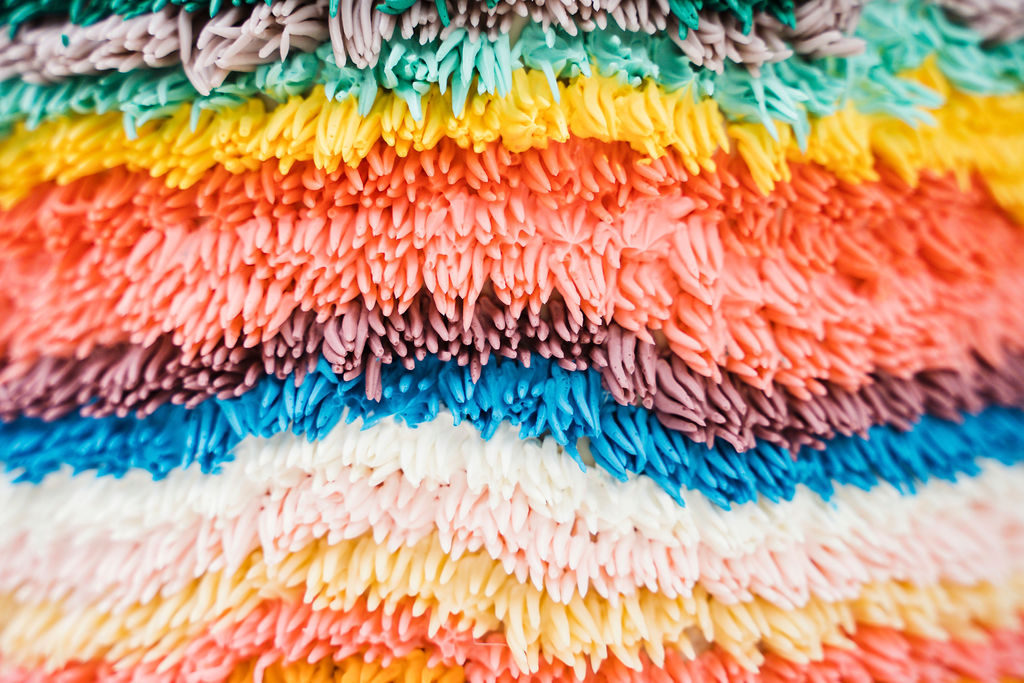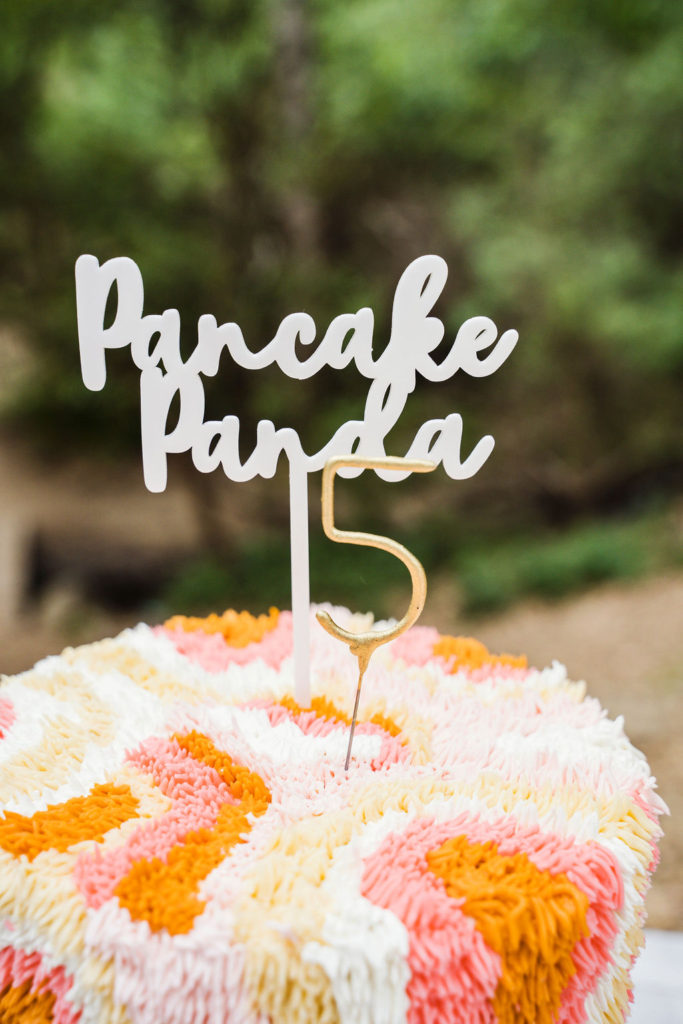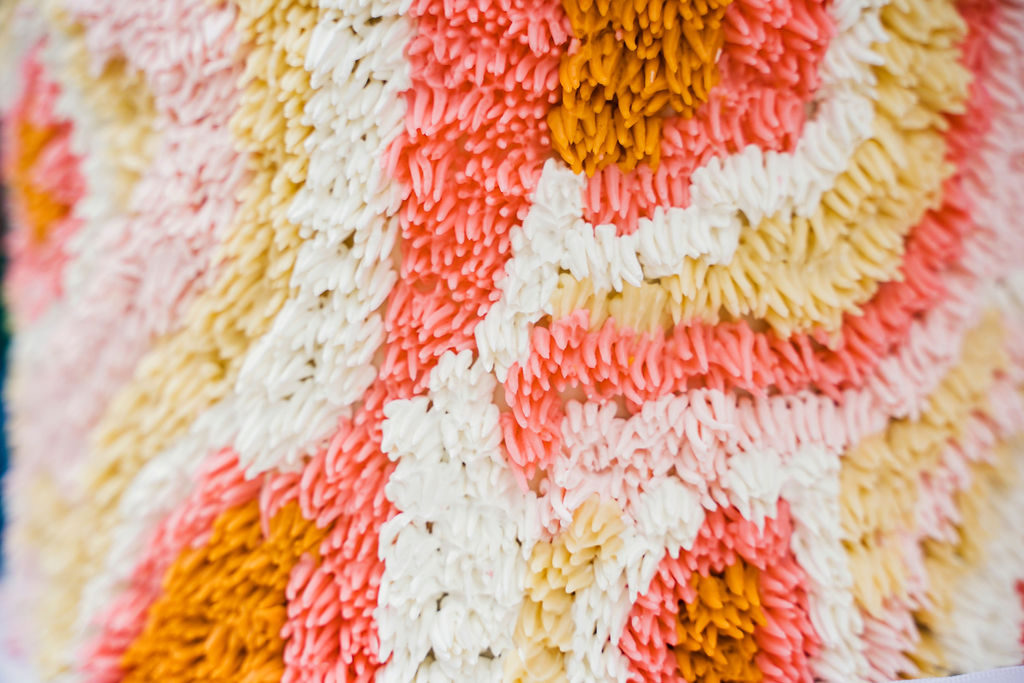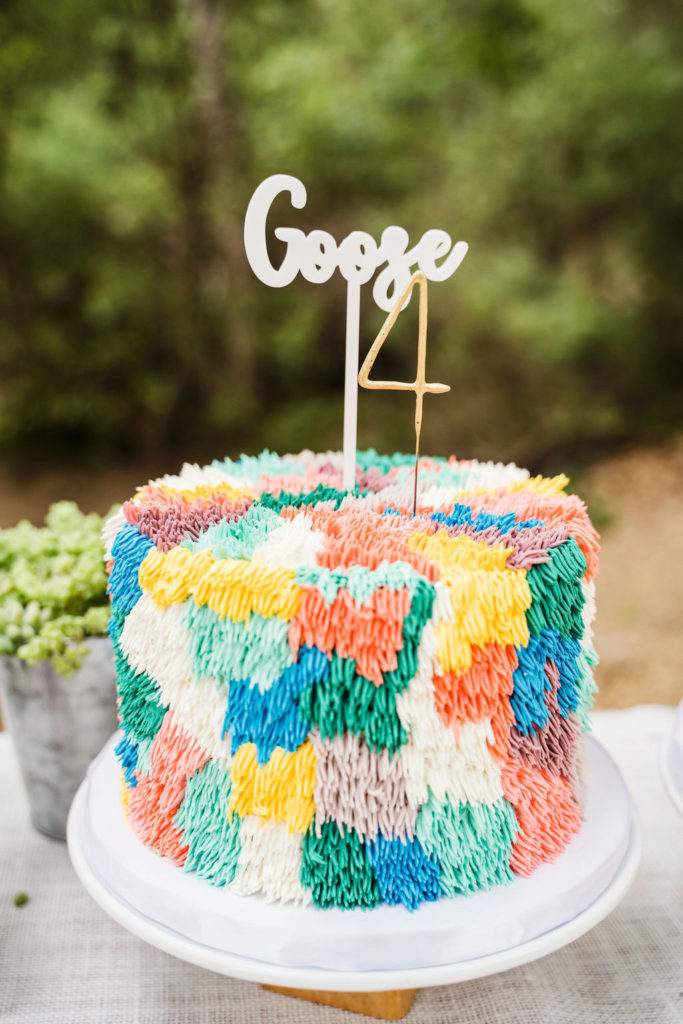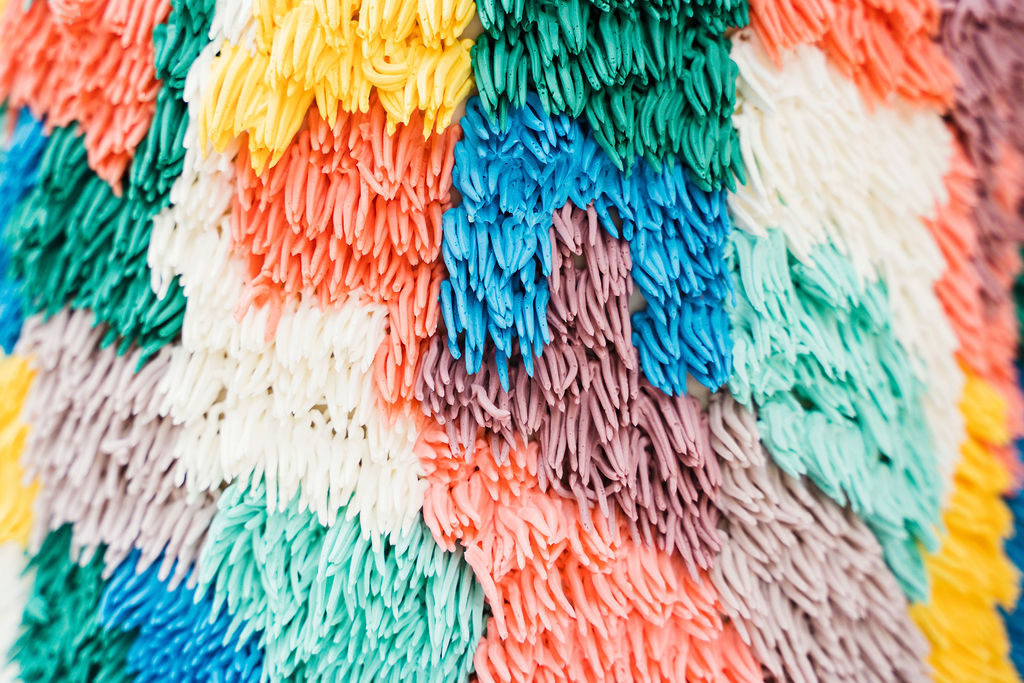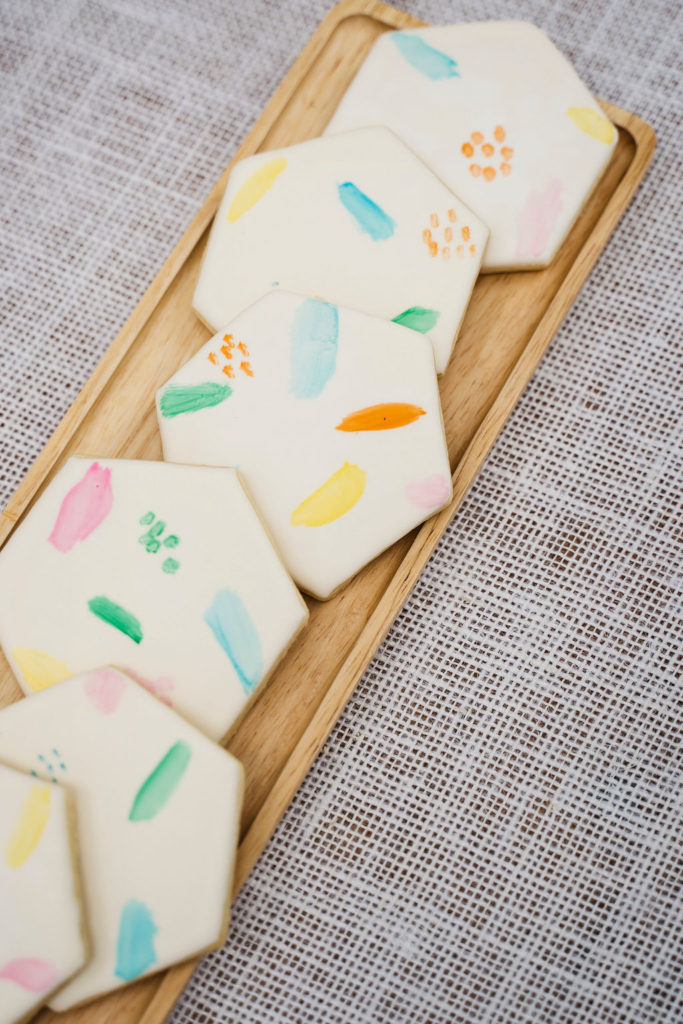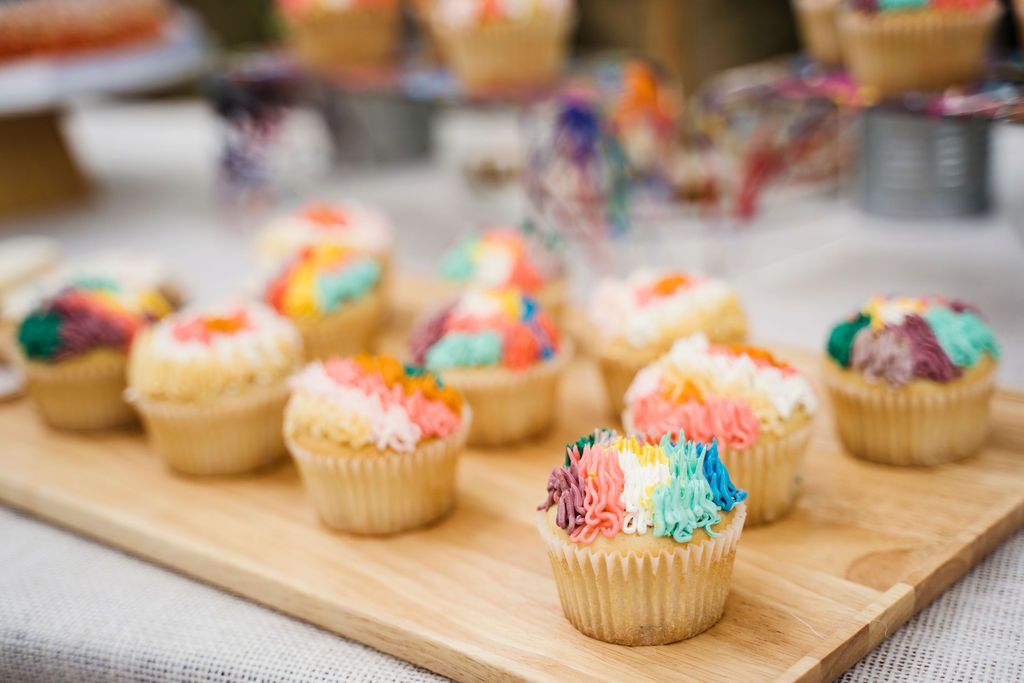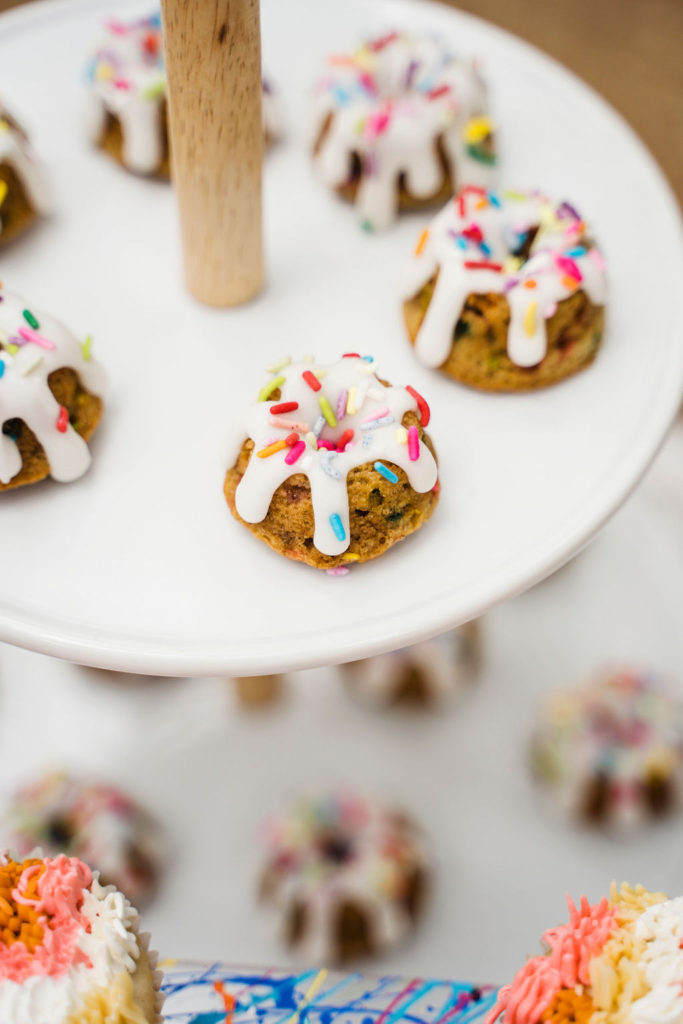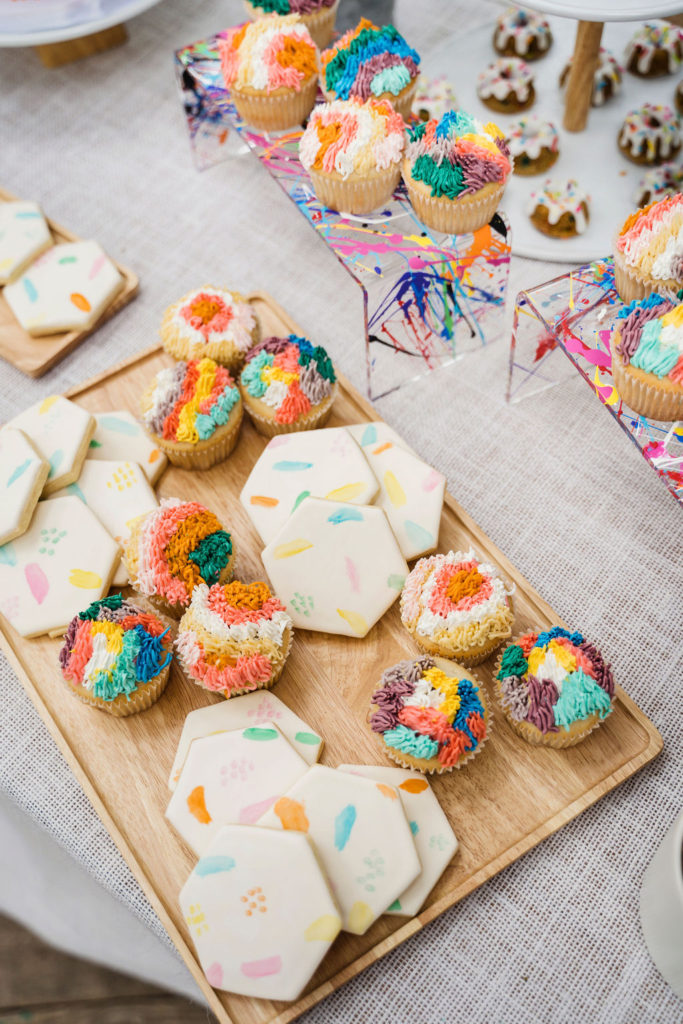 I'd say these girls had a pretty amazing day….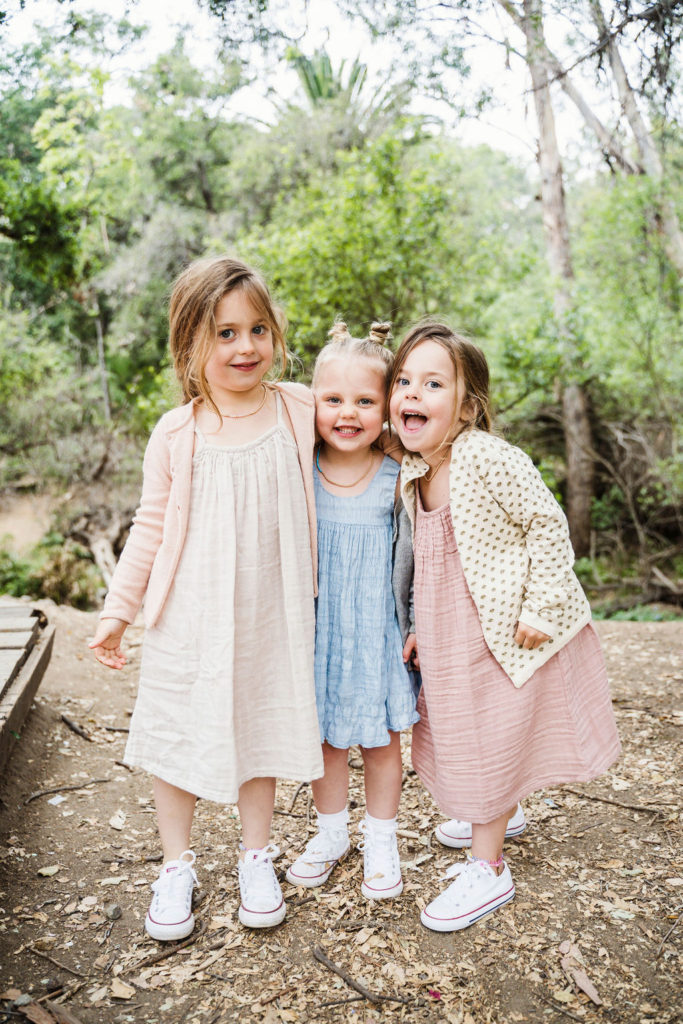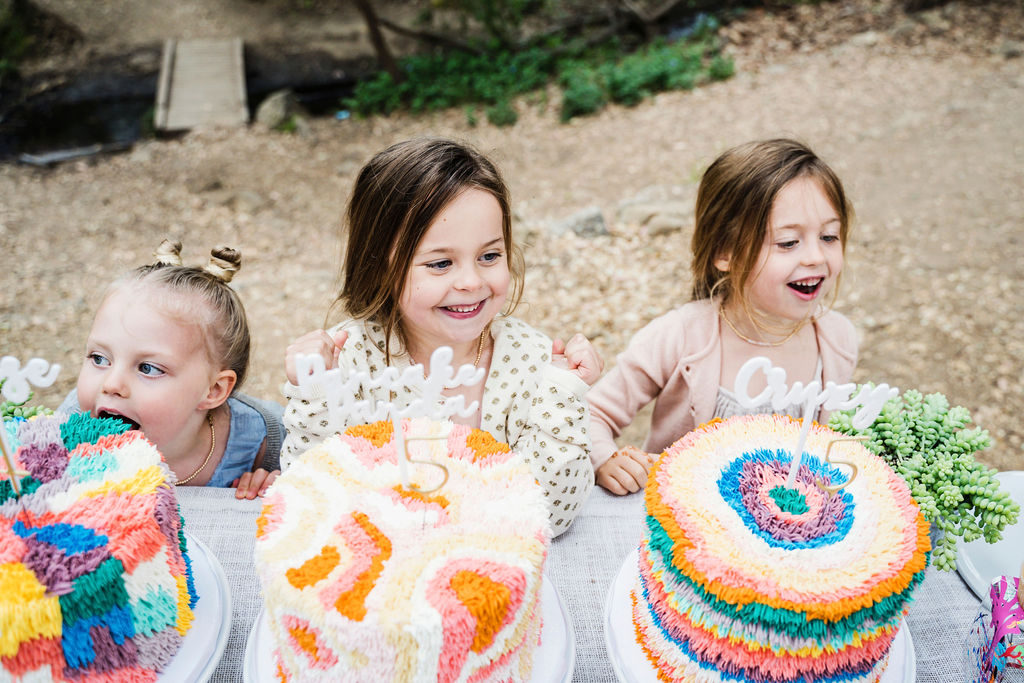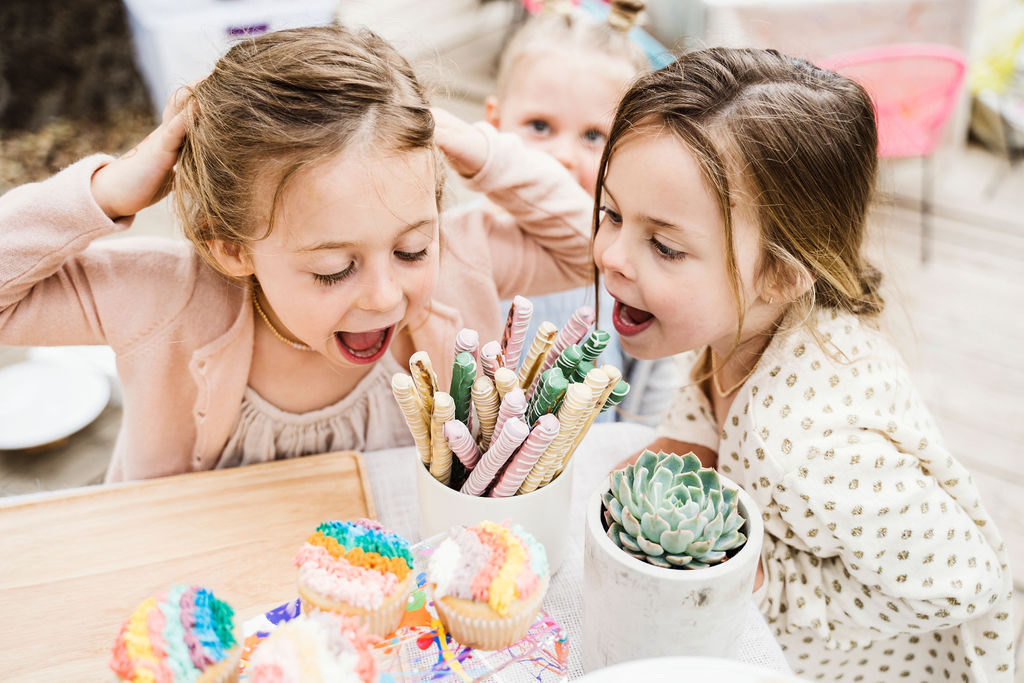 Aren't they adorable?! I want to be in their little squad!!!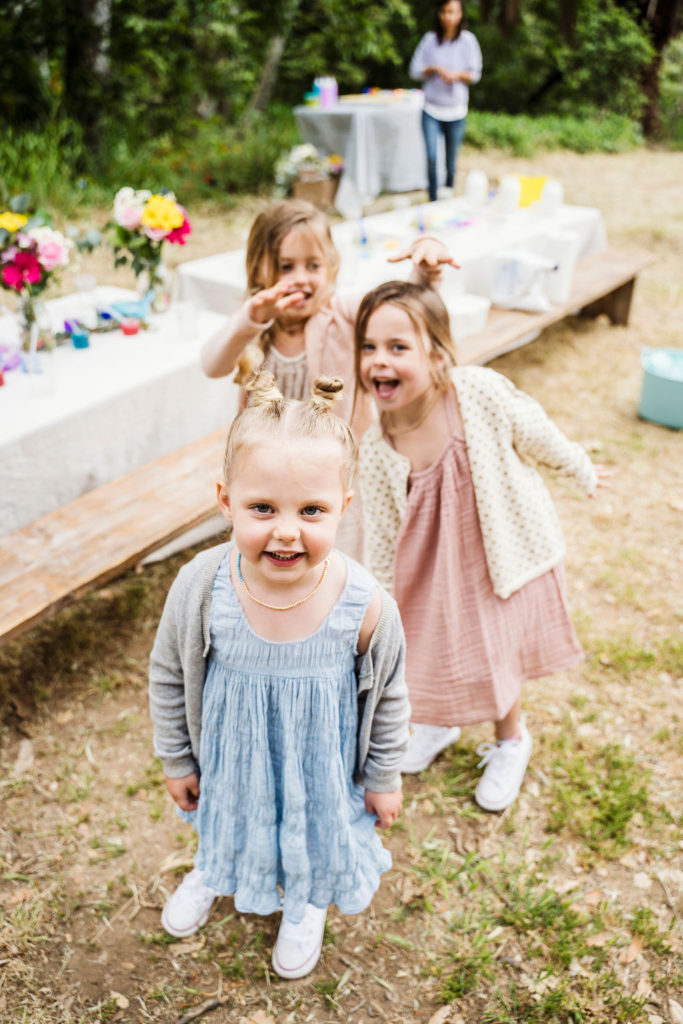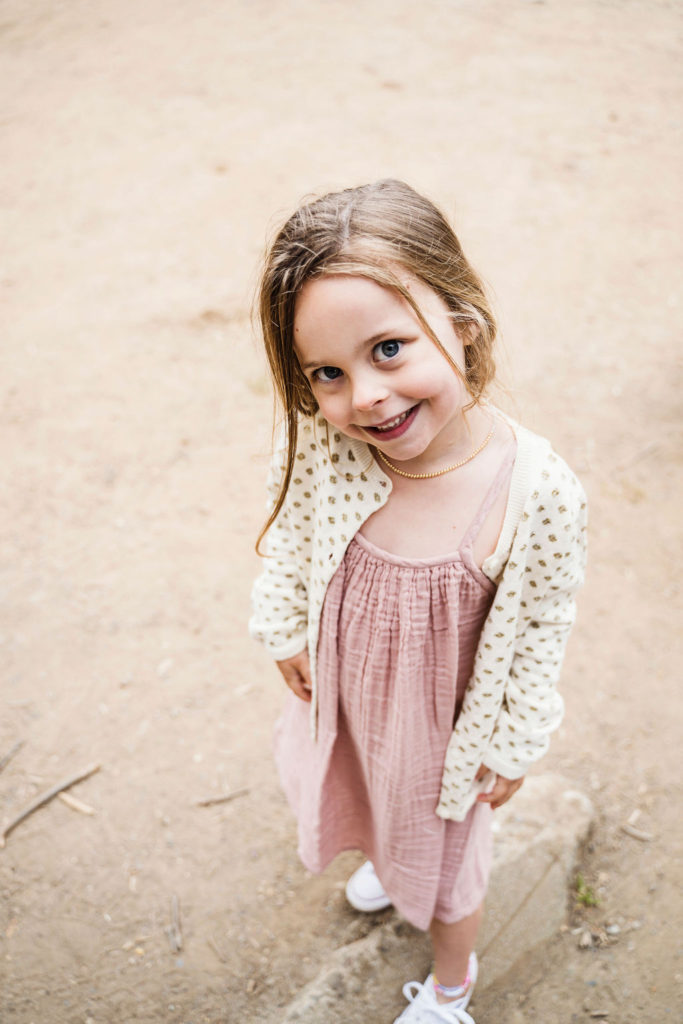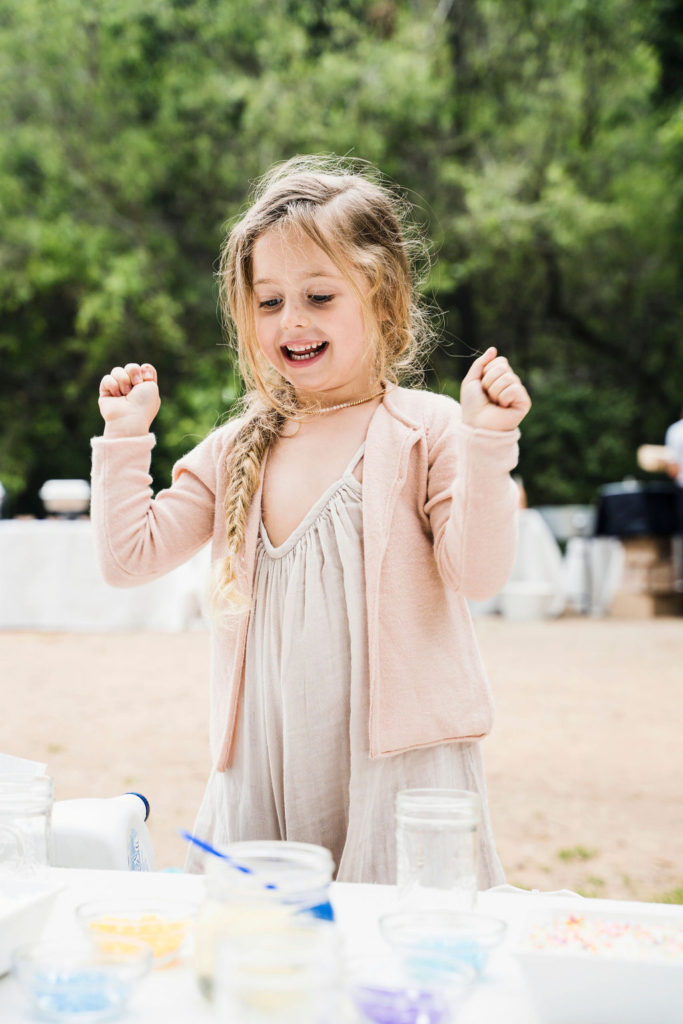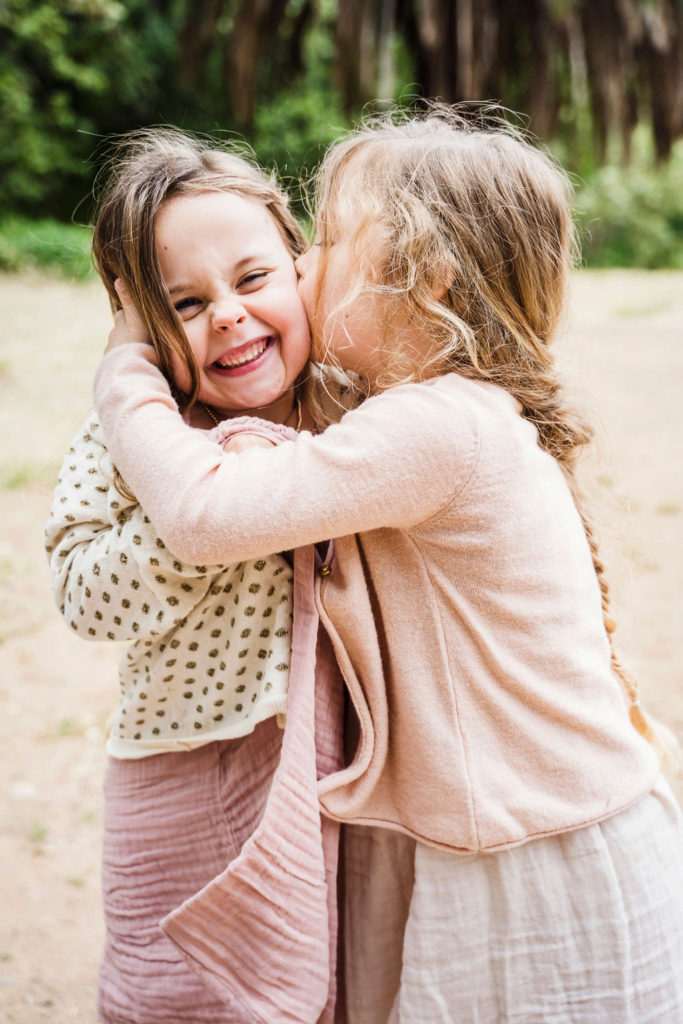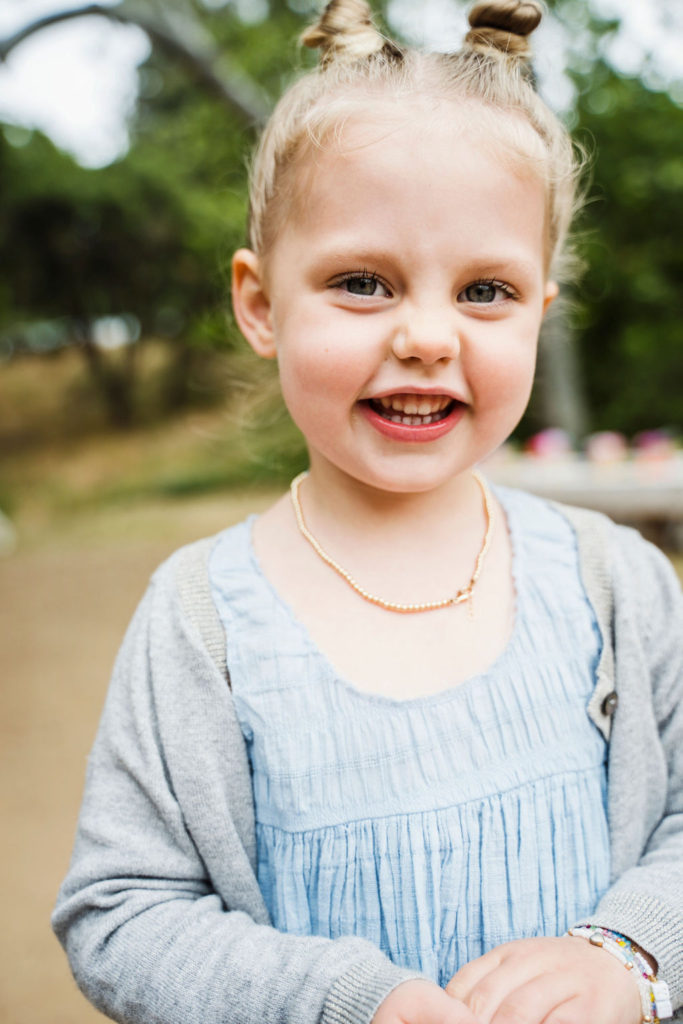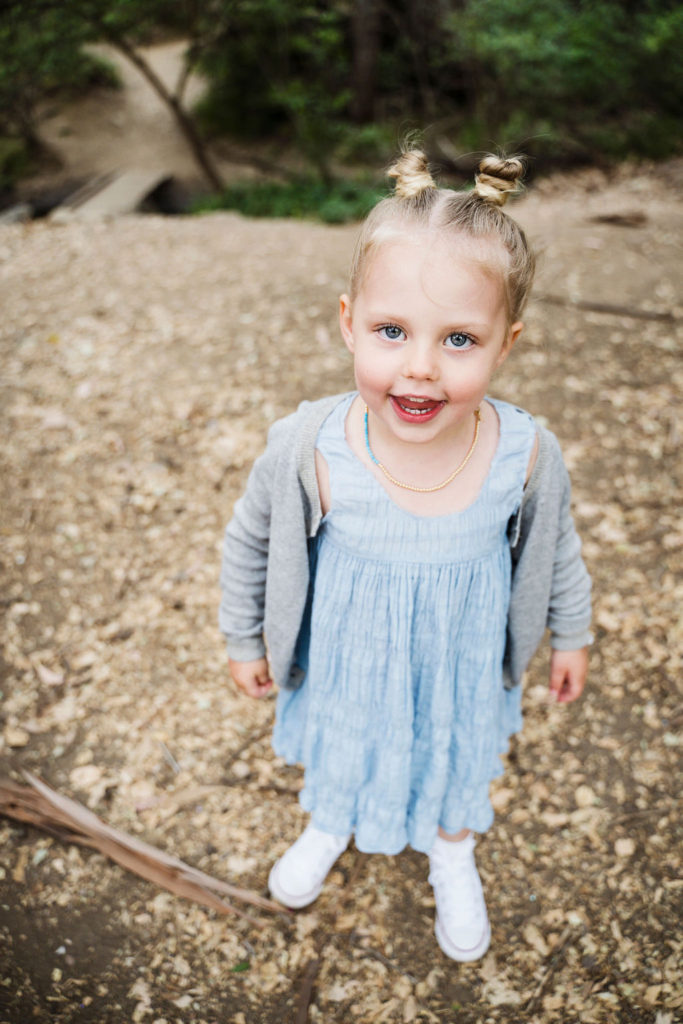 Here's this sweet family!! We truly do love our clients and this family holds a special place in our hearts!! They are the best! And that mama Michelle is such a rock star!!!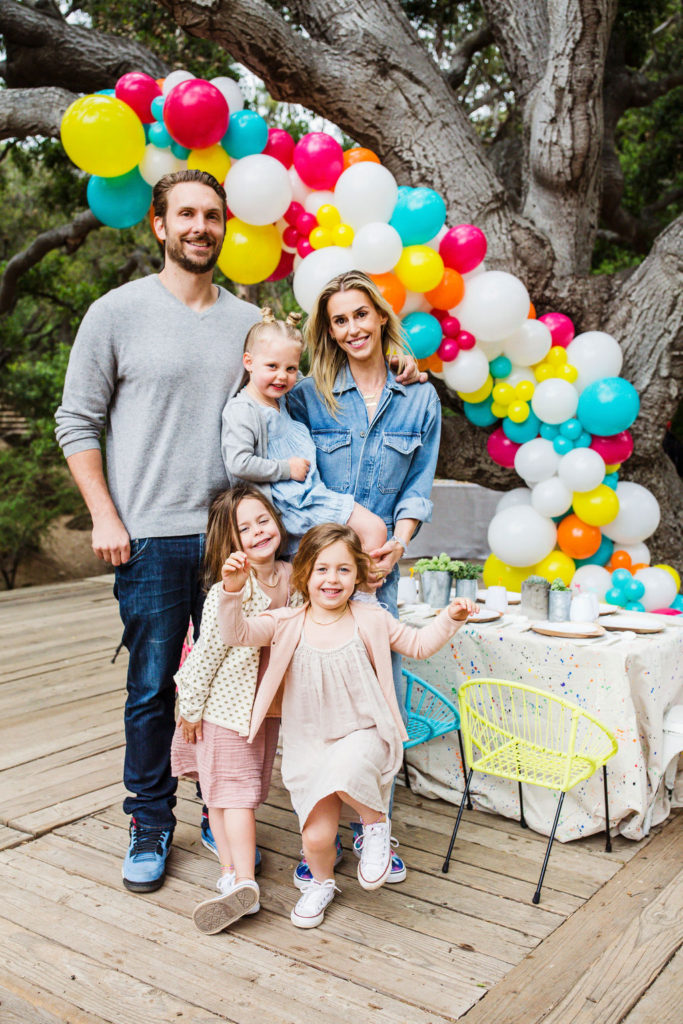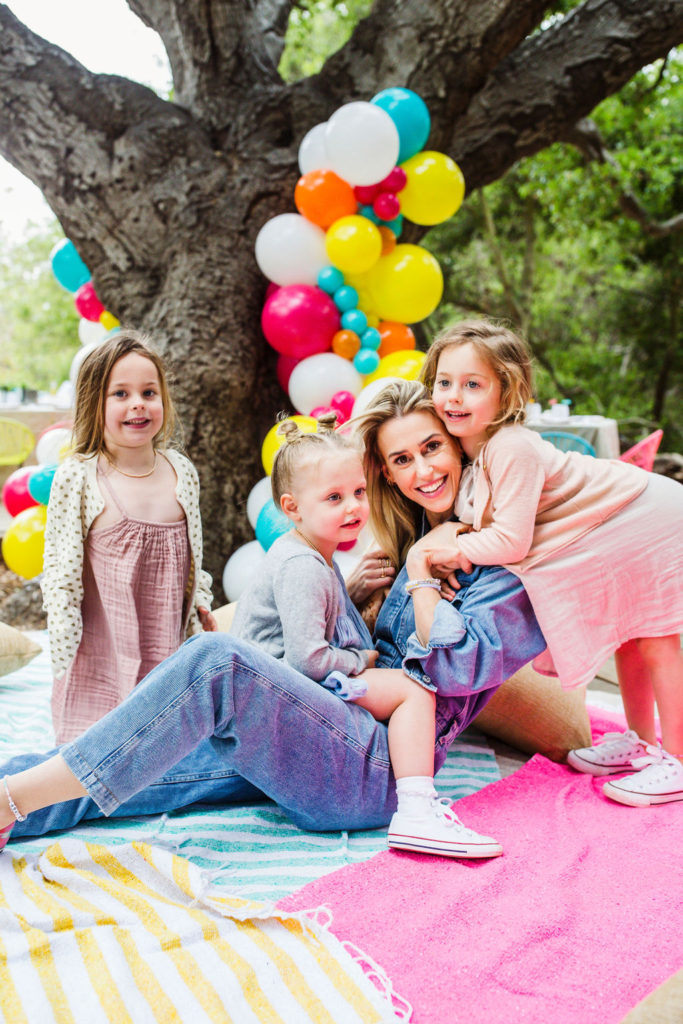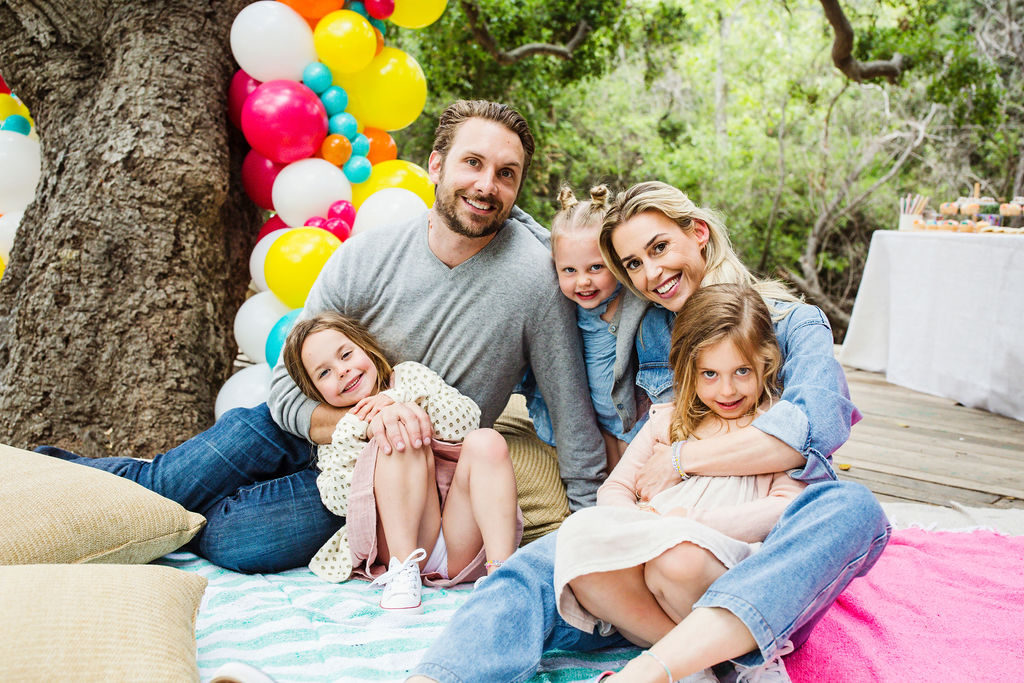 Happy Birthday girls!!
xx
Jacquelyn