With having the kids home during summer, it can get challenging to keep them on track to eat healthy. All they want to do is eat cereal, taco bell, and ice cream. Can you blame them!? I'm always trying new ways and different approaches to introducing them to new flavors. With it being national watermelon day tomorrow, these easy and quick watermelon fries are the perfect healthy summer snack! Both for kids and adults too!

Is it me, or do summer days go by so quick? These busy times are where I love to make these fries with a lime coconut dip. I love the combination of lime and coconut, and watermelon pairs excellent with the tangy duo. There are three ingredients, and you can whip these up 5 minutes or less! Plus, being lactose intolerant and gluten-free, this is a top go-to snack for myself.

Photos by Dayna Studios
---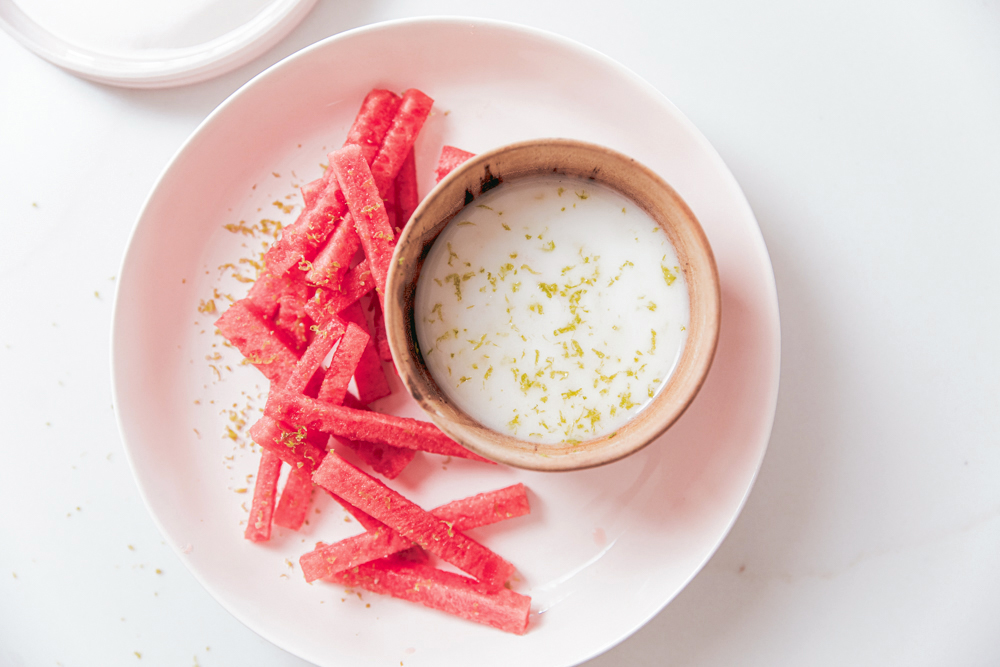 WATERMELON FRIES WITH TANGY LIME COCONUT DIP
SERVES: 12 | PREP: 5 MINUTES | TOTAL: 5 MINUTES
W H A T Y A N E E D!
1 watermelon, rind removed, and cut into fry shape
1 lime, zest and juiced
1 cup Coconut Yogurt
1 tablespoon coconut sugar, optional
sprinkle of pink himaylan salt, optional

B U S T O U T:
lime zester
lime juicer
mixing bowl
serving plate
small serving bowl

---
I N S T R U C T I O N S
Start by cutting removing the watermelon rind, and cutting into fry like shapes. I like to sprinkle a little bit of Himalayan salt on top of the watermelon. My grandpa used to do this with his tomatoes and watermelon, so it's a habit that brings a lot of great memories. Totally optional though!

Mix a cup of the coconut yogurt, juice from one lime, and add a little sprinkle of coconut sugar to sweeten it up! Add part of the zest, and stir to combine. Place in a small serving bowl.

To assemble, place the watermelon fries onto your serving plate. Place your dip next to it. Final details, garnish with the remaining lime zest. Serve right away, or put into the fridge to stay cool until your ready to get your snack on.


---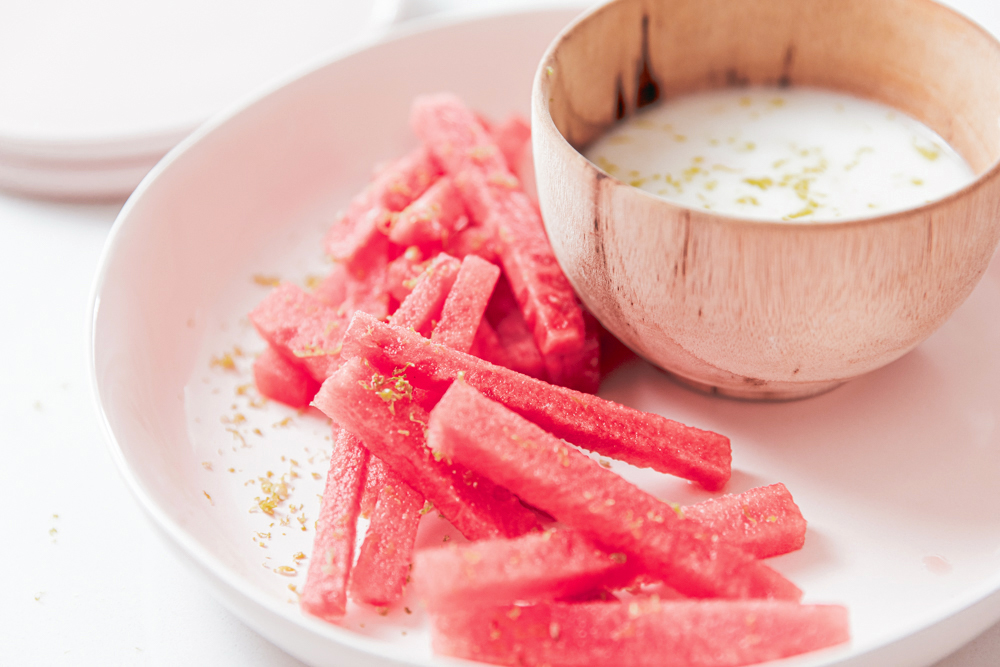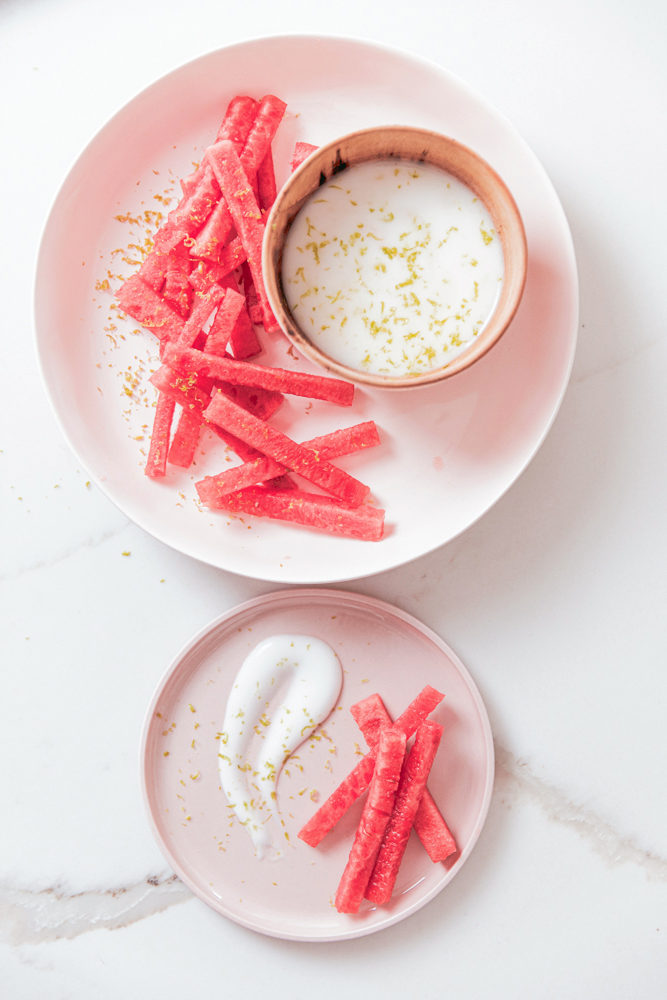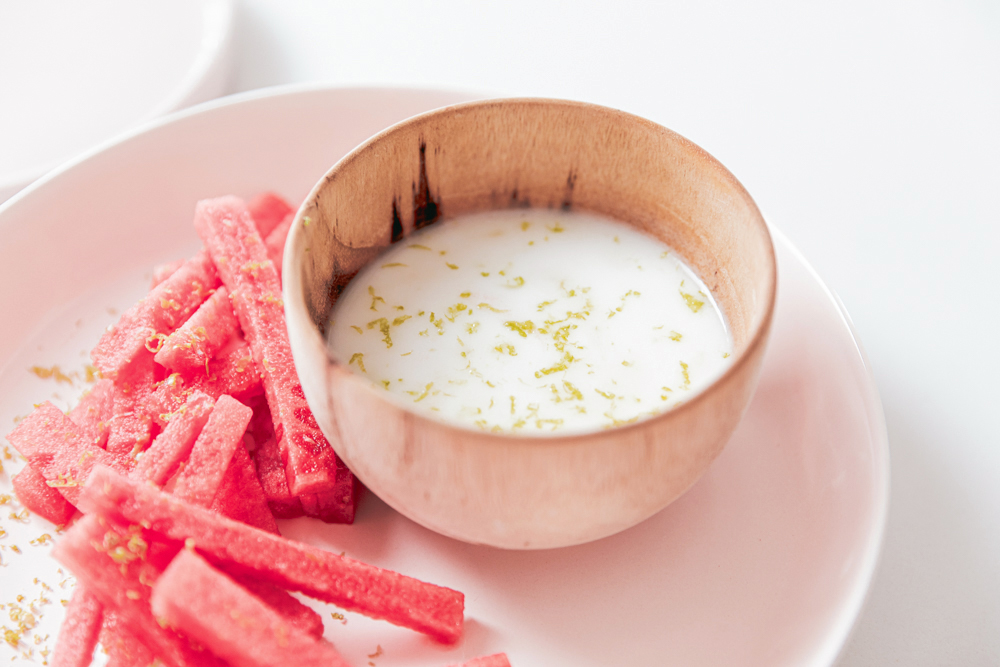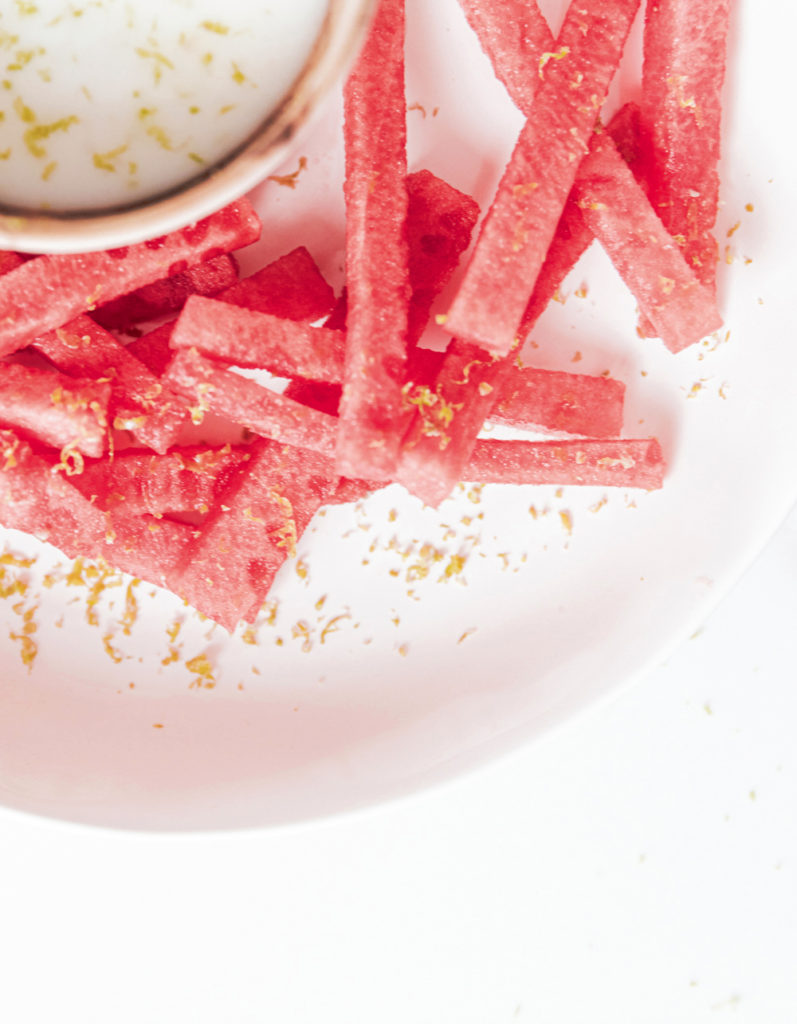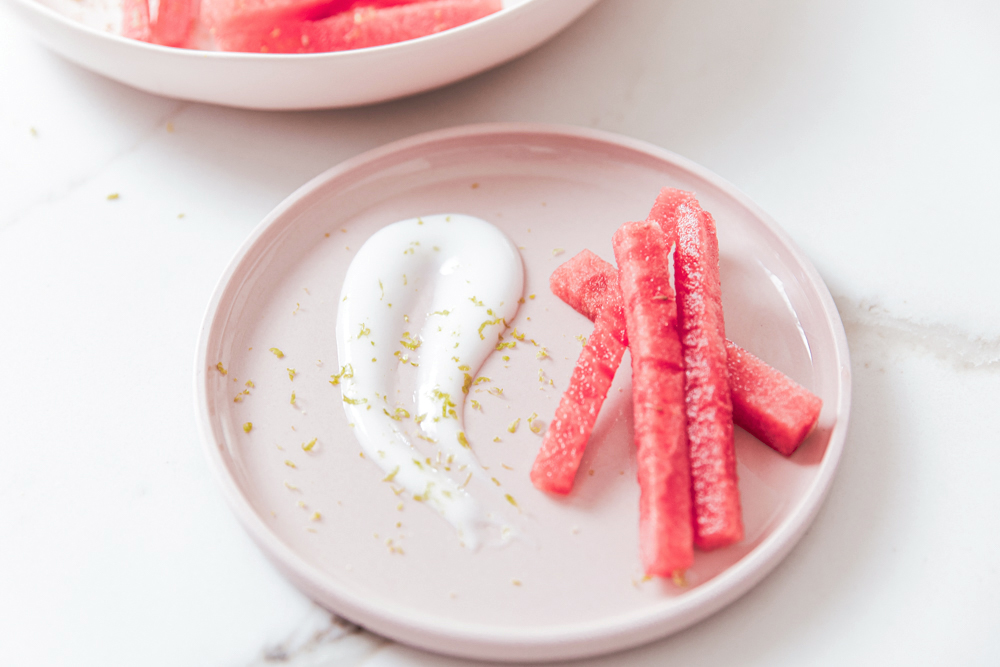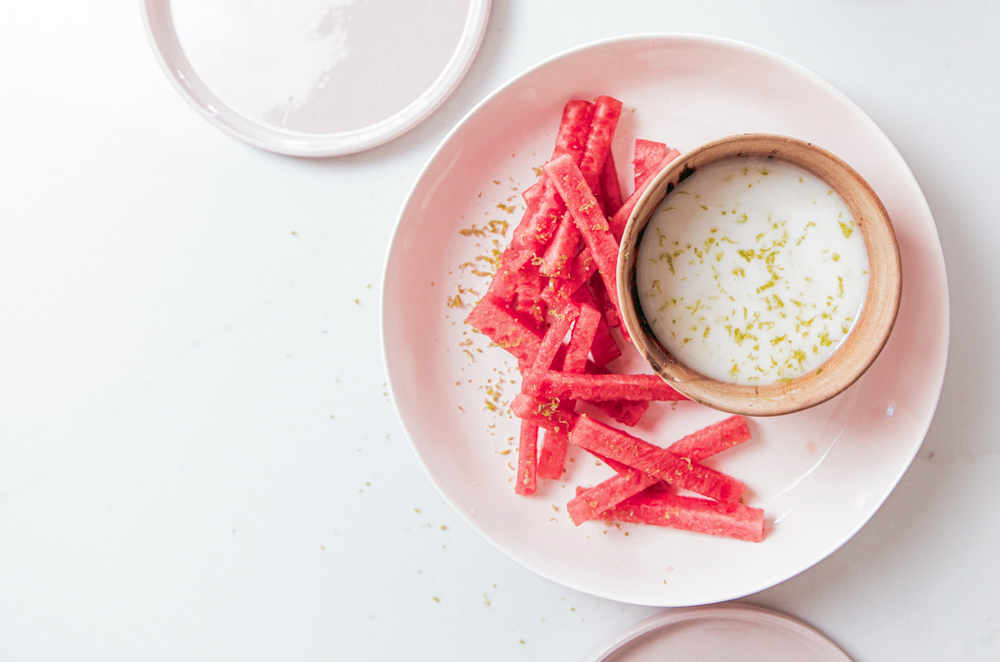 ---
B E I J O S K I T C H E N

xx
Abby