The end of Summer is here, but if you live in sunny Southern California, you know it's just beginning. We spend so much time at the beach all Summer that I thought, why not make one of these days pretty special? My friend Alatheia who owns Art of Being Female is good friends with Mike & Lauren Roberts, the owners of VESL Paddle Boards, and decided we all needed to get together for just that. We met up for a sunset paddle board session and had the best time soaking up as much of these Summer days as we could!
This shoot is also featured on Inspired By This today!
Photos by Alison Bernier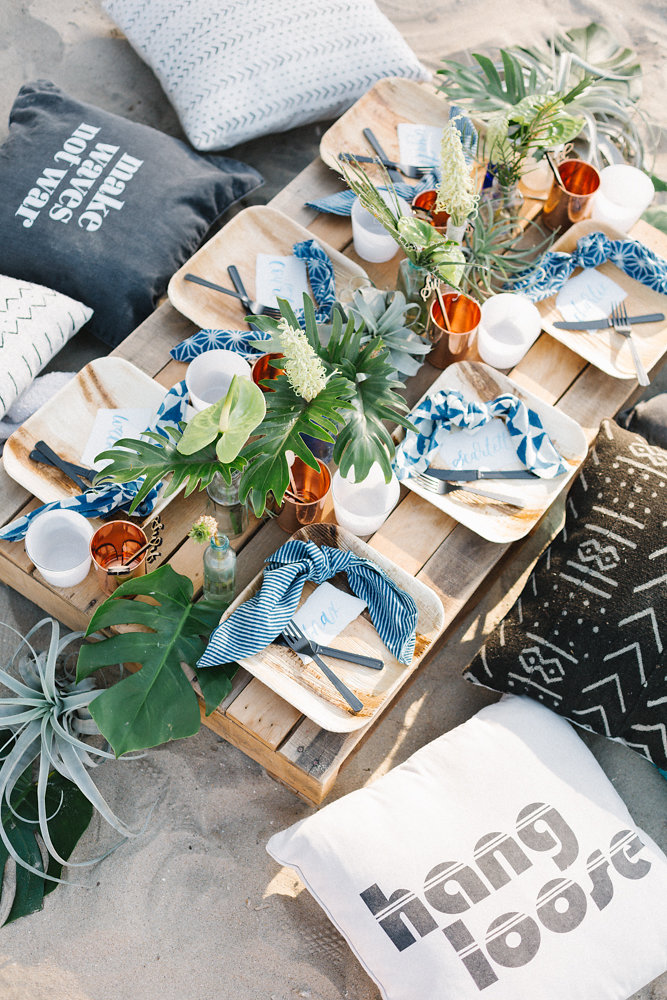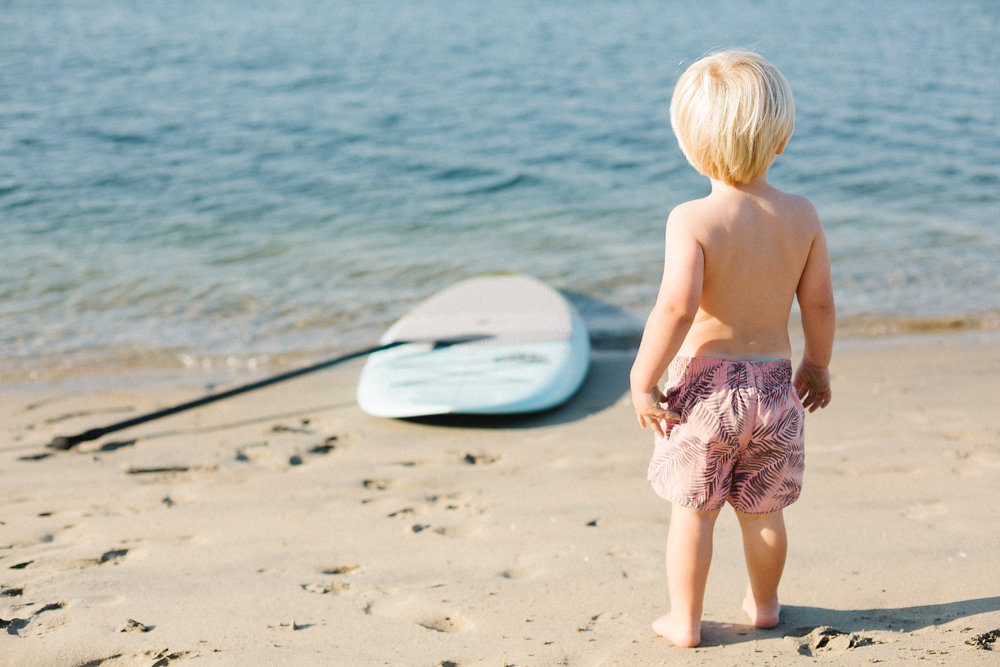 What is so great about paddle boarding is that you can do it as a family. We got a few of our favorite little fam bams together for this outing, with a great group of kiddos. Mostly groms and a few little ladies to round it out. I sat back with the moms while the dads took turns taking the little ones out for rides. Well, I shouldn't say I sat back, I did do a really pretty table for the kiddos to hang at! You know me, never sitting still ;)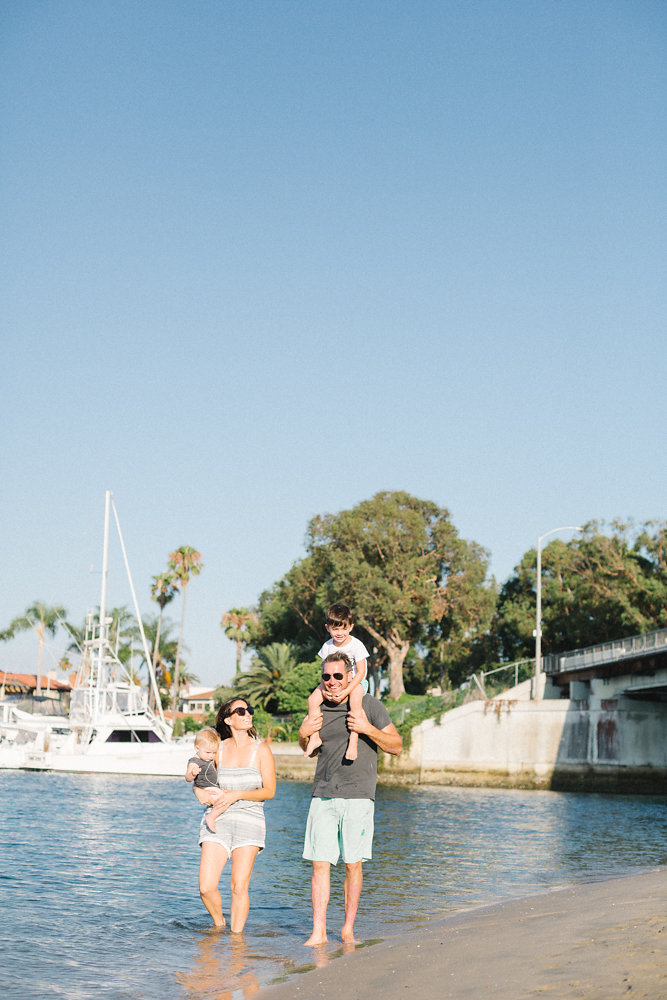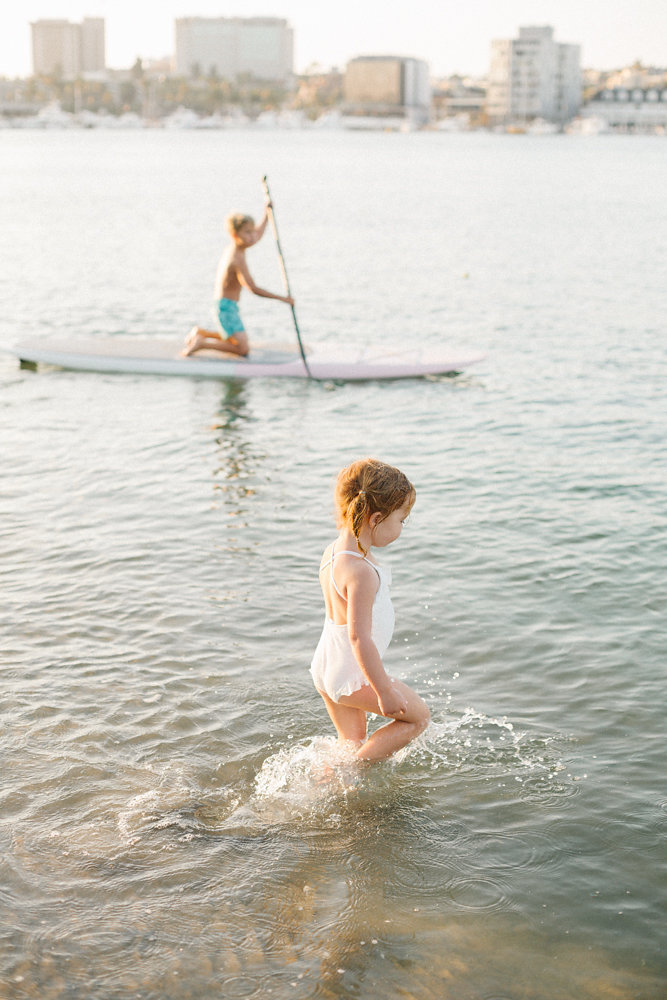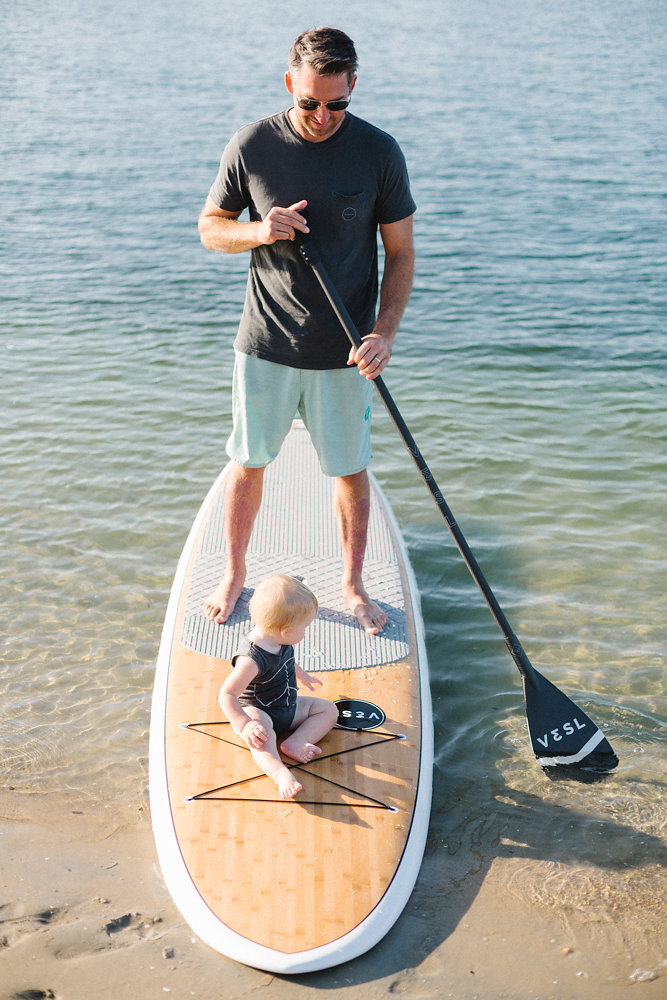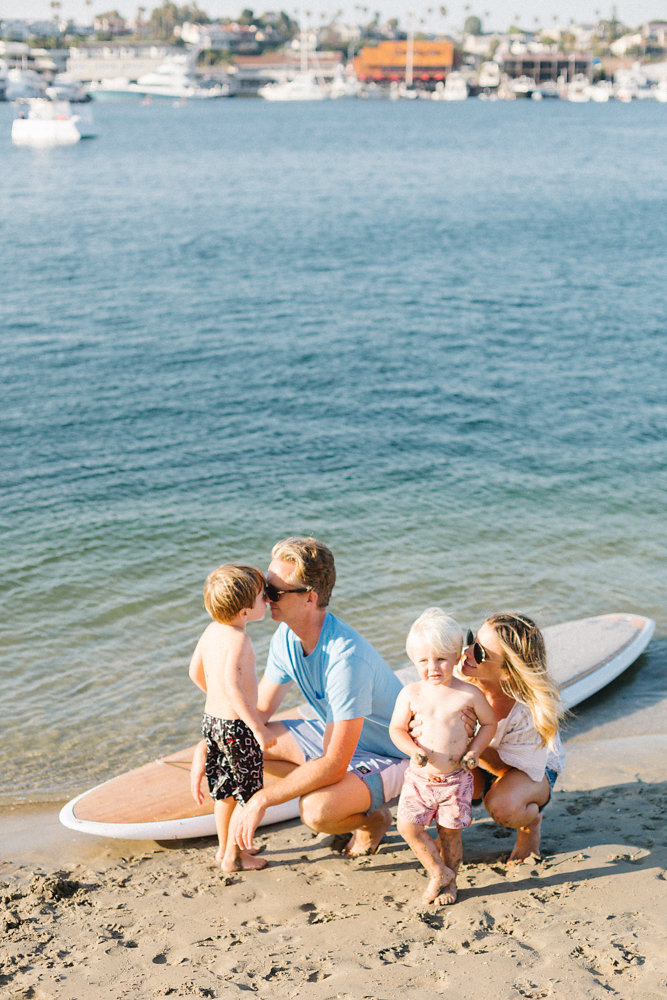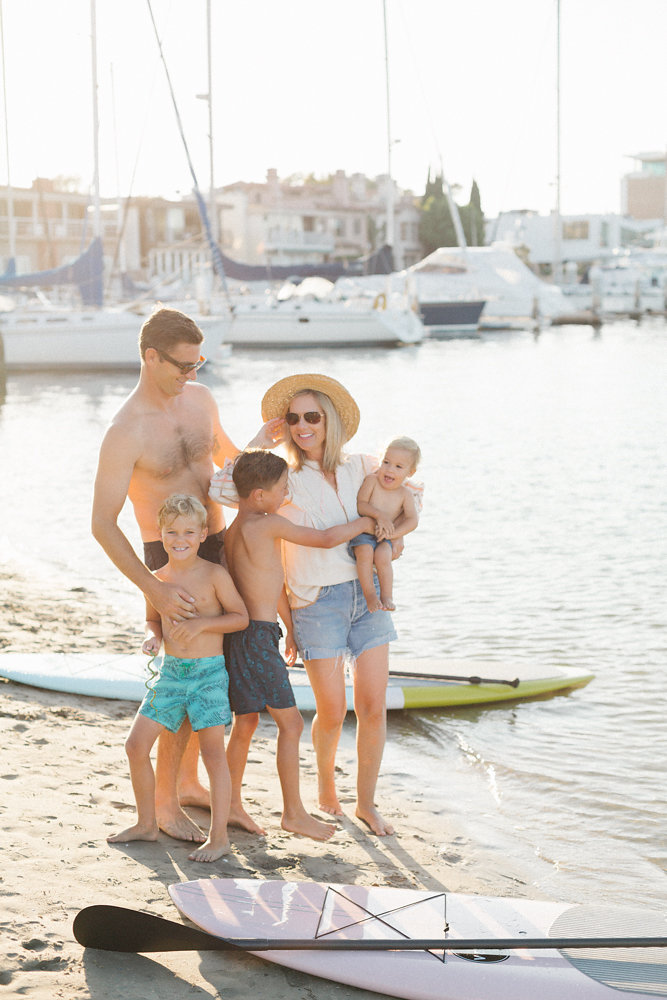 The details on this table were my favorite! Gorgeous greenery from Rooted & Wild Co, water color place cards and fun drink stirrers from Poppy Jack Shop and the best napkins ever from Hostess Haven. The rest was either part of my own home collection or purchased on Amazon! Pillows and blankets from Gunn & Swain, Kawaiian Lion and Boho Pillow were laid out as well to keep those cute little bums cozy.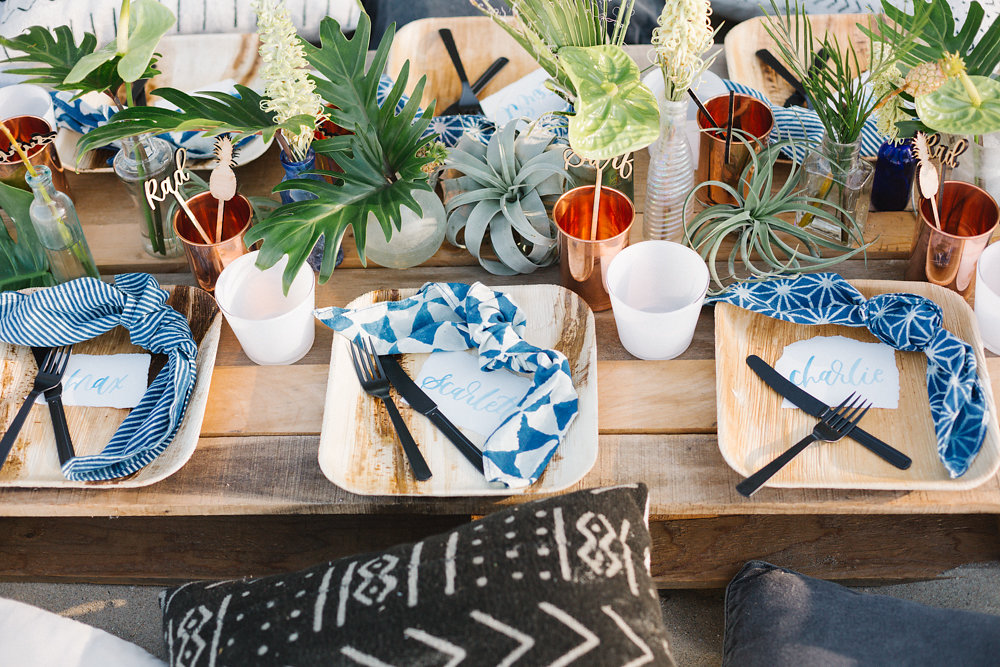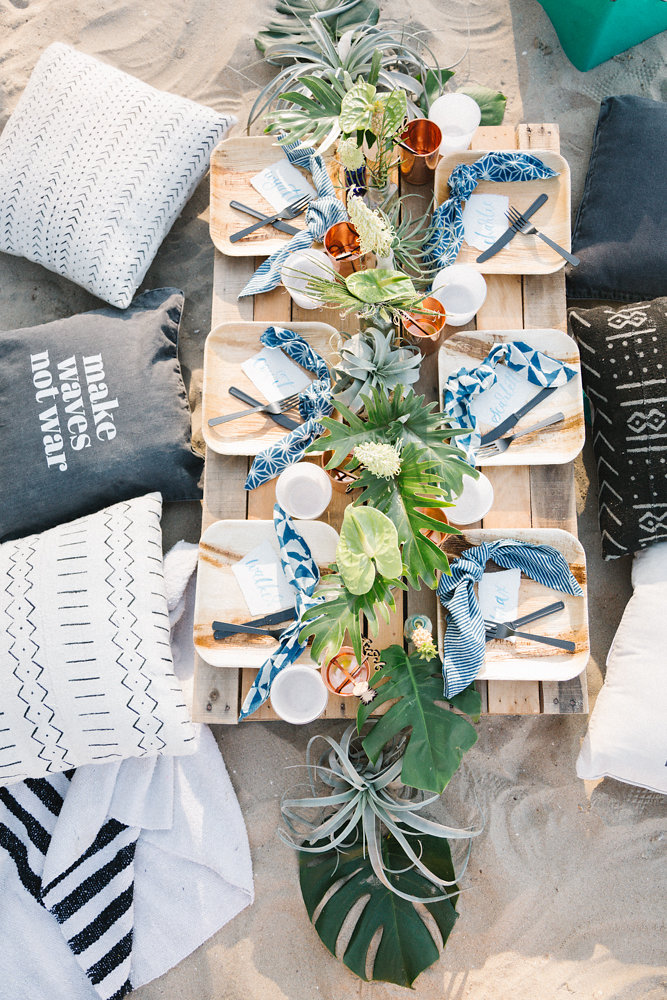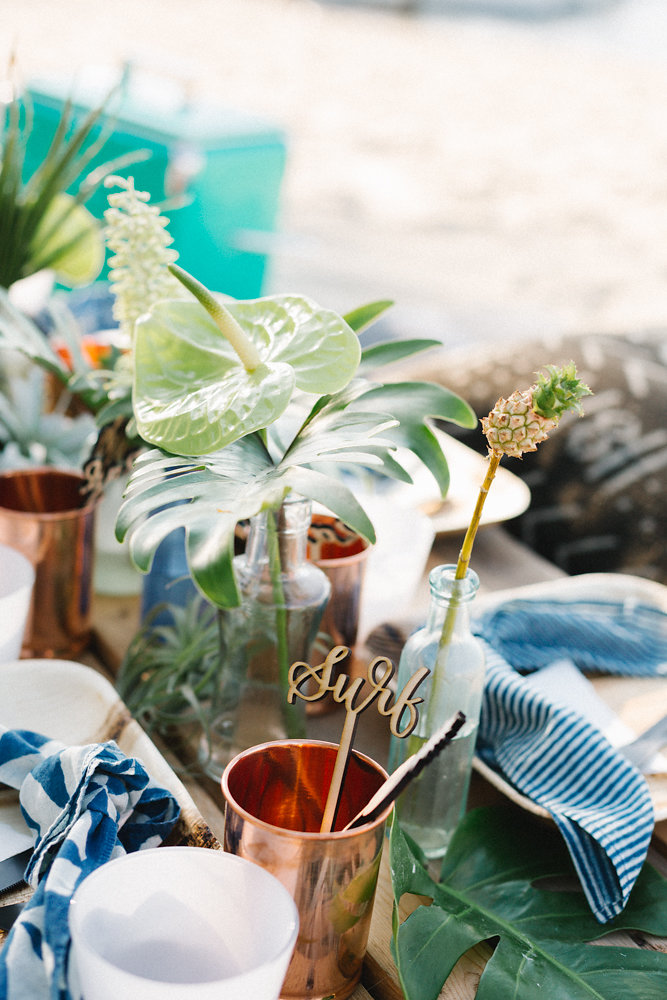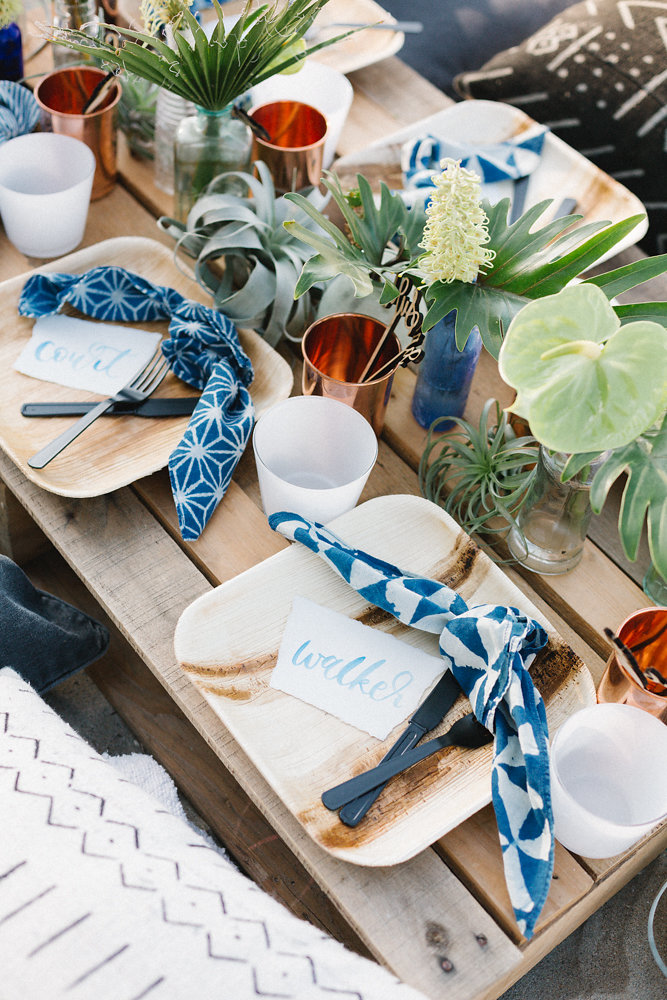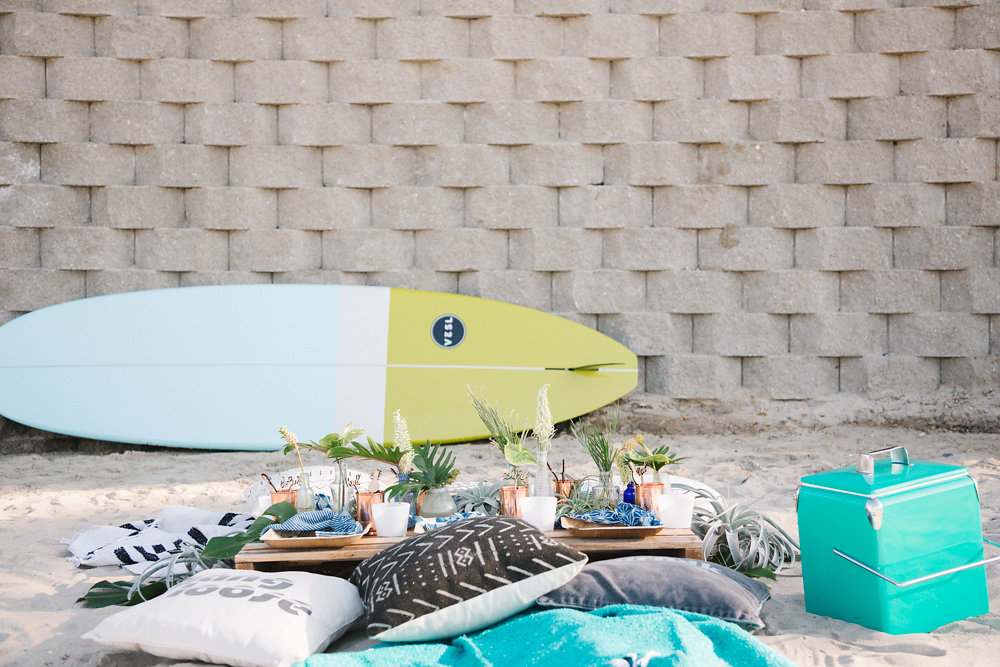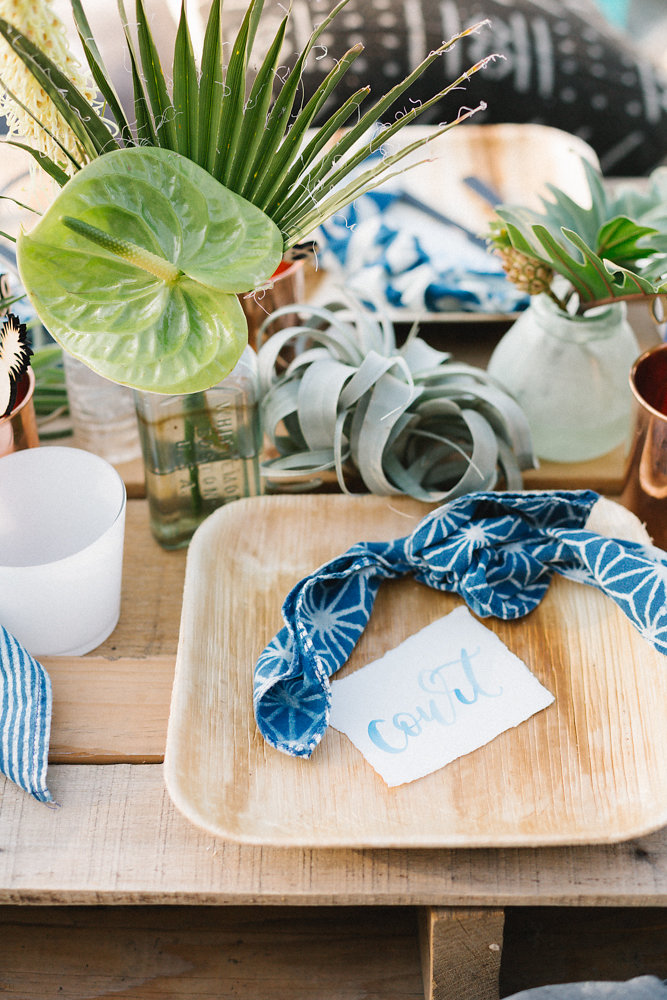 I loved seeing my son Court brave going out into the water, at first he was hesitant but then we couldn't get him off of the board! This Summer he started swim lessons, he still is mostly using his floaties though. He felt safe with his arms held tight around my husband's legs, and after seeing the big boys do it on their own, he was inspired! Each of the boys wore the cutest Seaesta Surf shorts that day and frolicked in the water.
Meanwhile, the parents kept their eyes shaded from the Summer sun with SALT sunnies, one of our favorite local brands. And that cute little romper I'm wearing is from Beach Riot, another local favorite.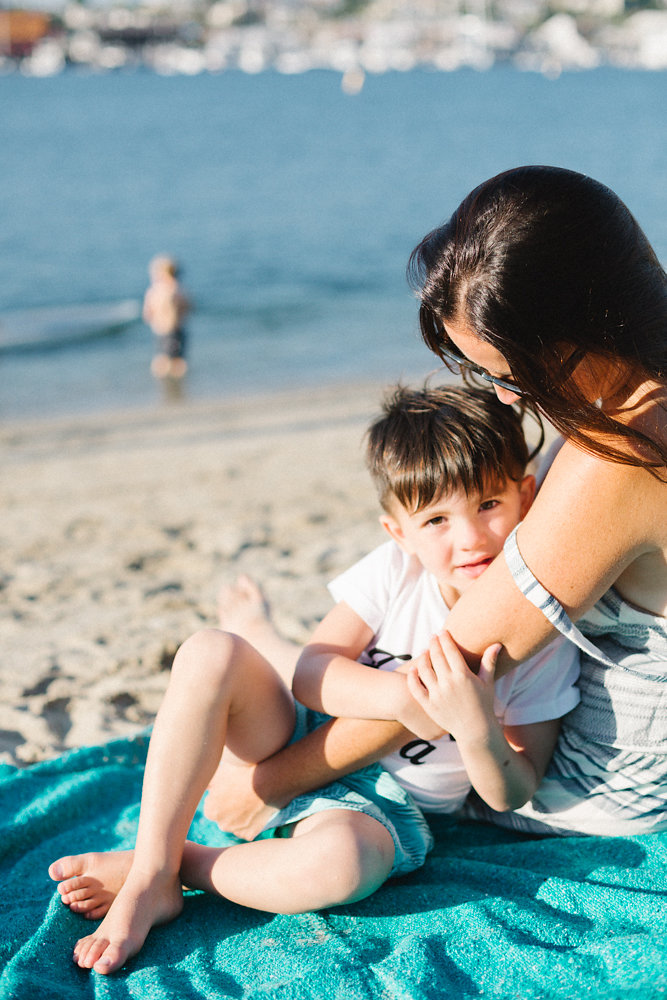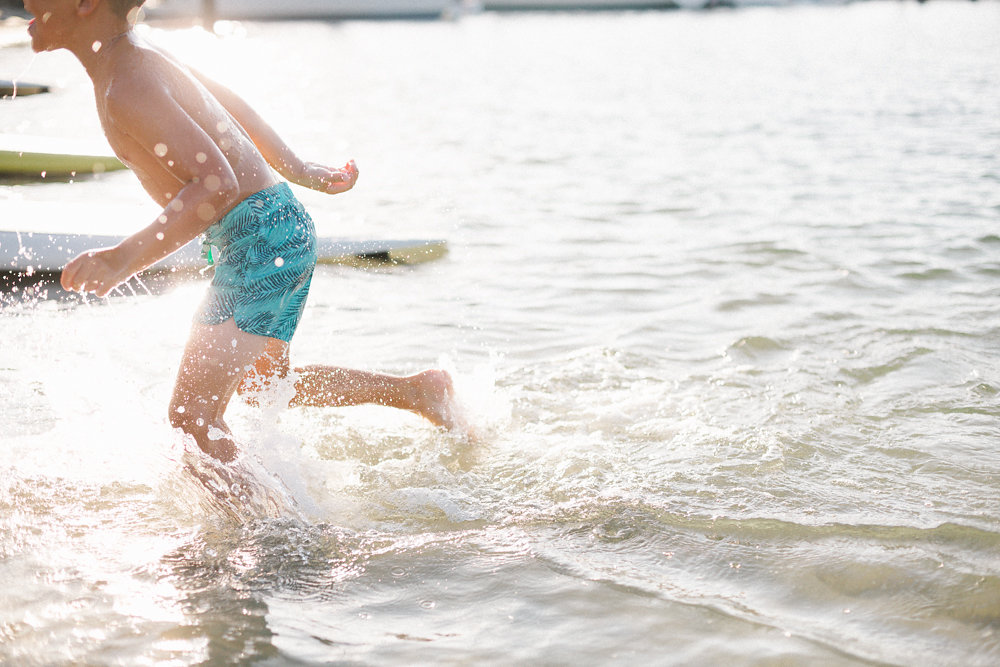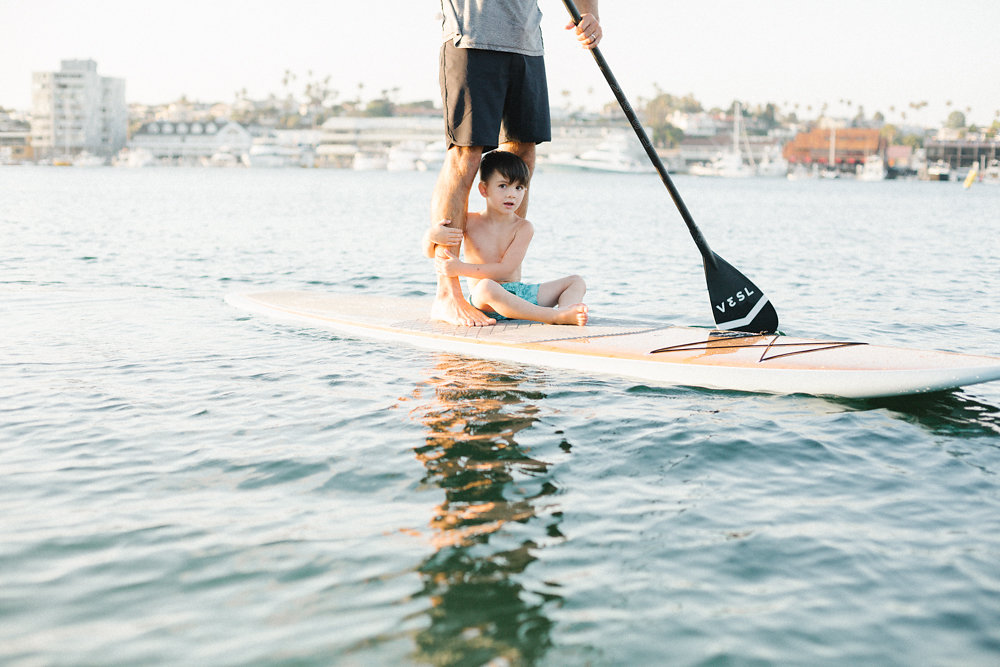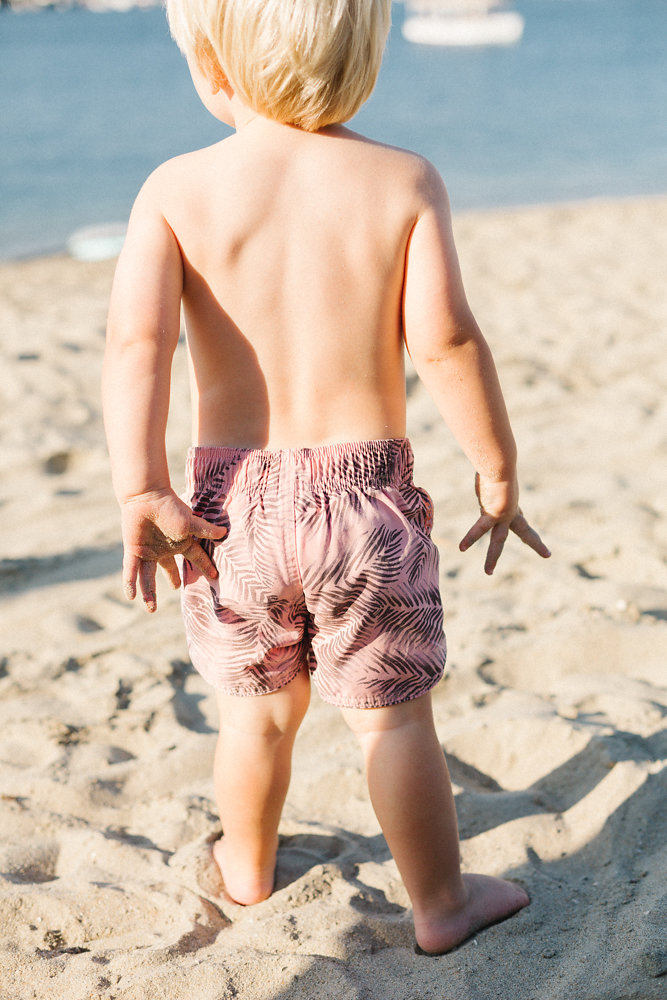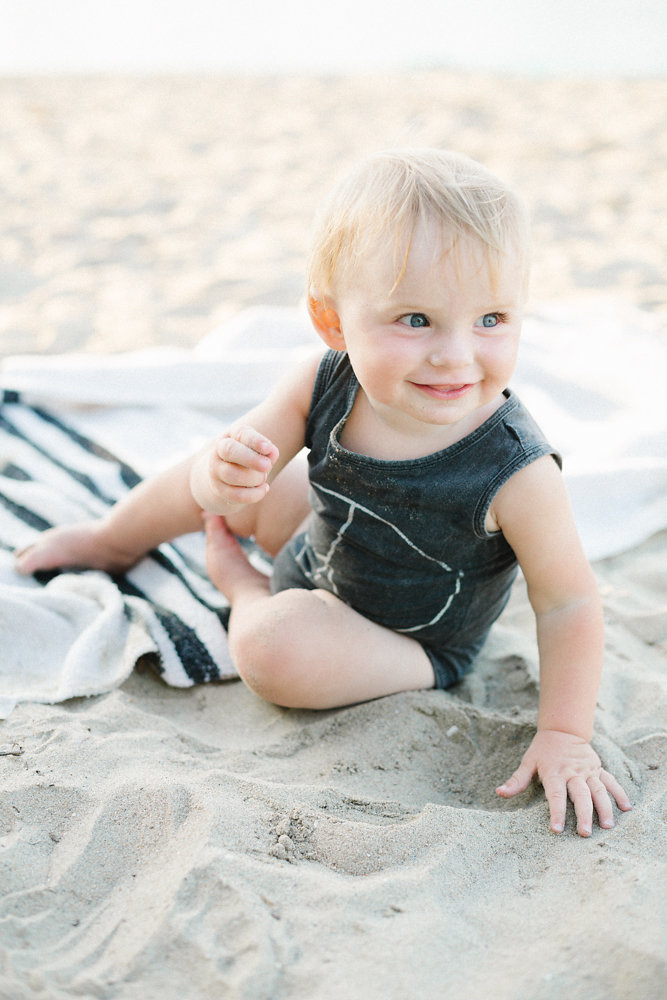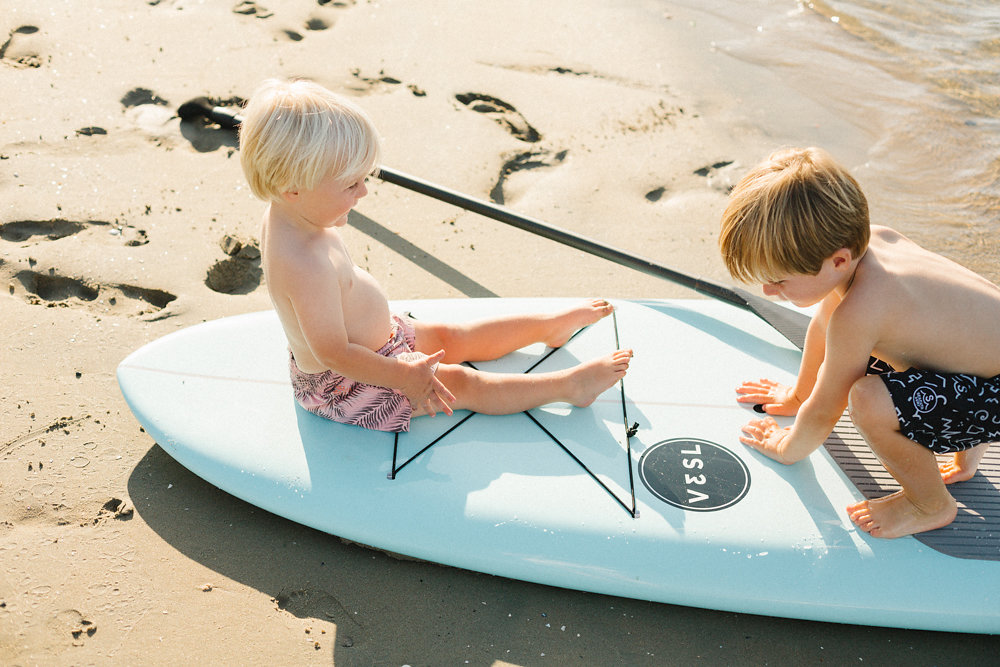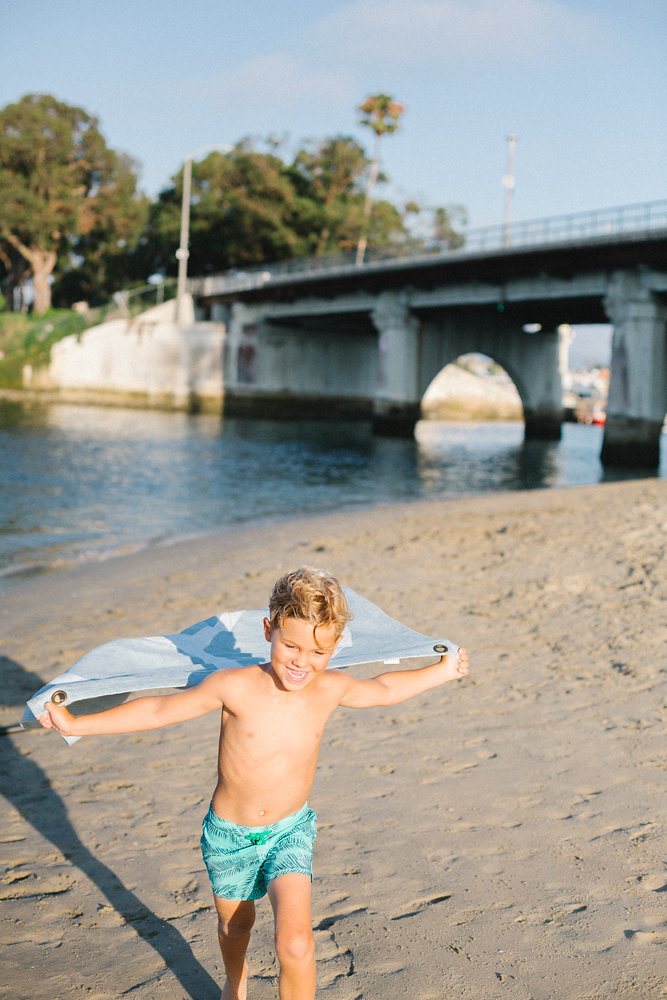 As usual we had an awesome playlist and used our Stelle Audio speaker… This thing has definitely been our number one Summer essential!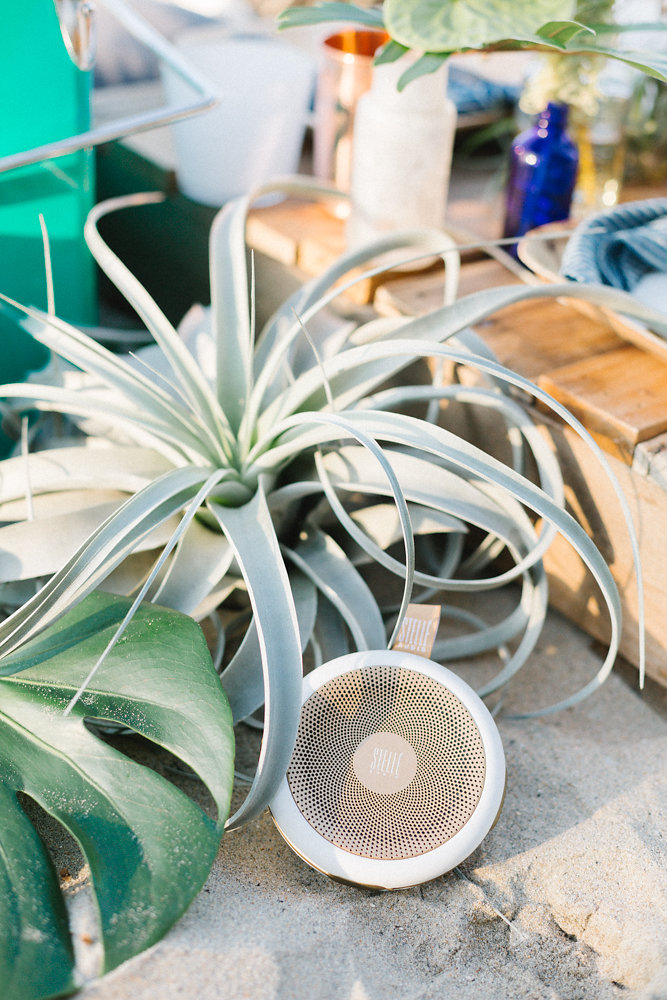 It was the perfect Summer day where it felt like it lasted forever and the sun was sparkling on the water. The kiddos worked up an appetite so they dug into the acai bowls from Colette's Catering, while the parents snacked on some sashimi. Each were as delicious as they were pretty, Colette's never disappoints!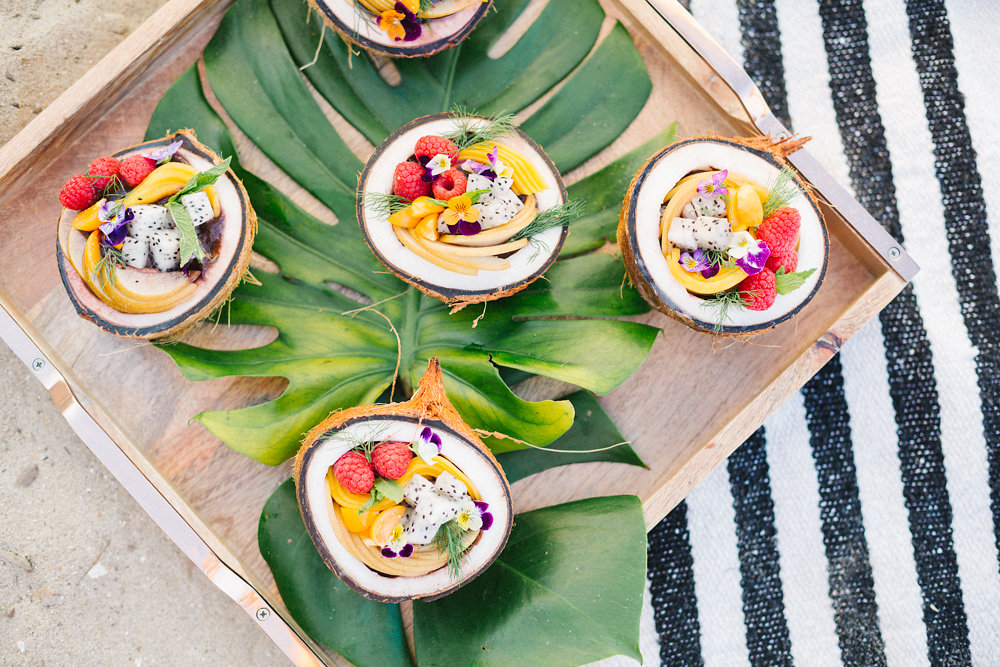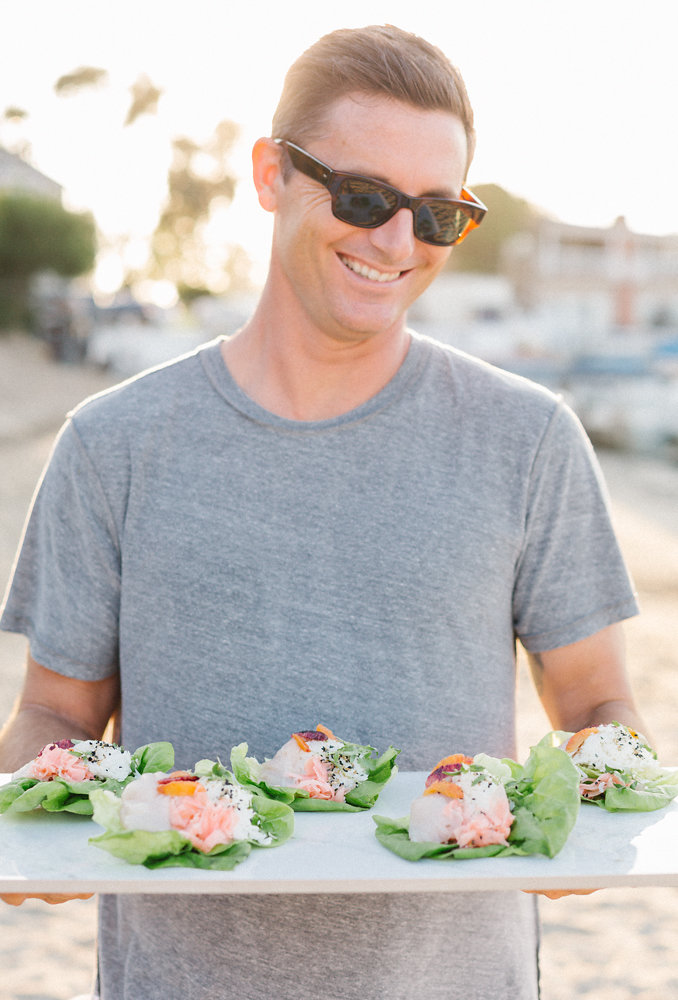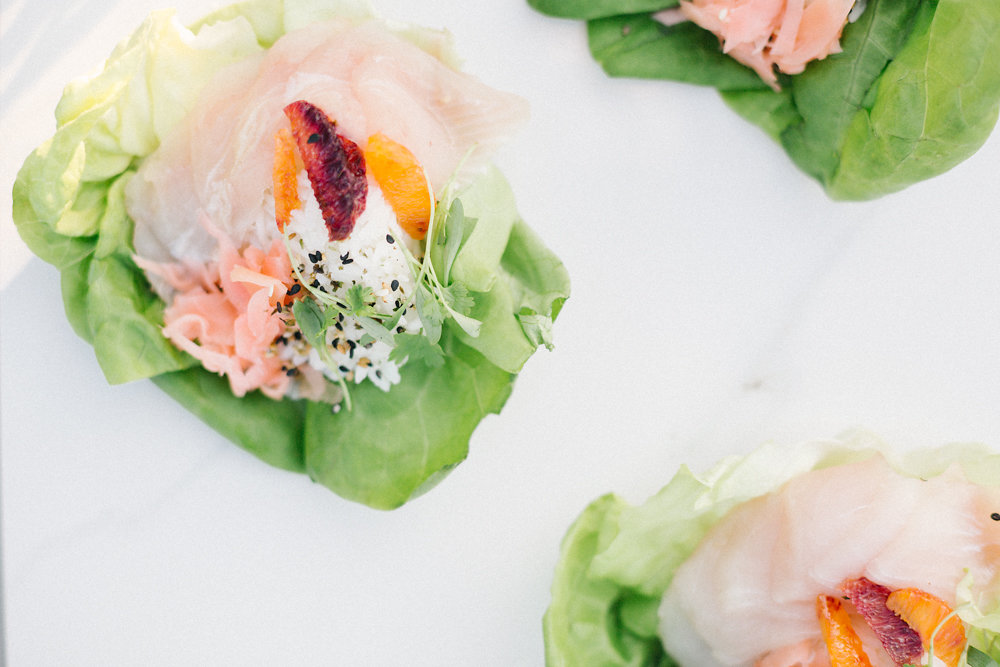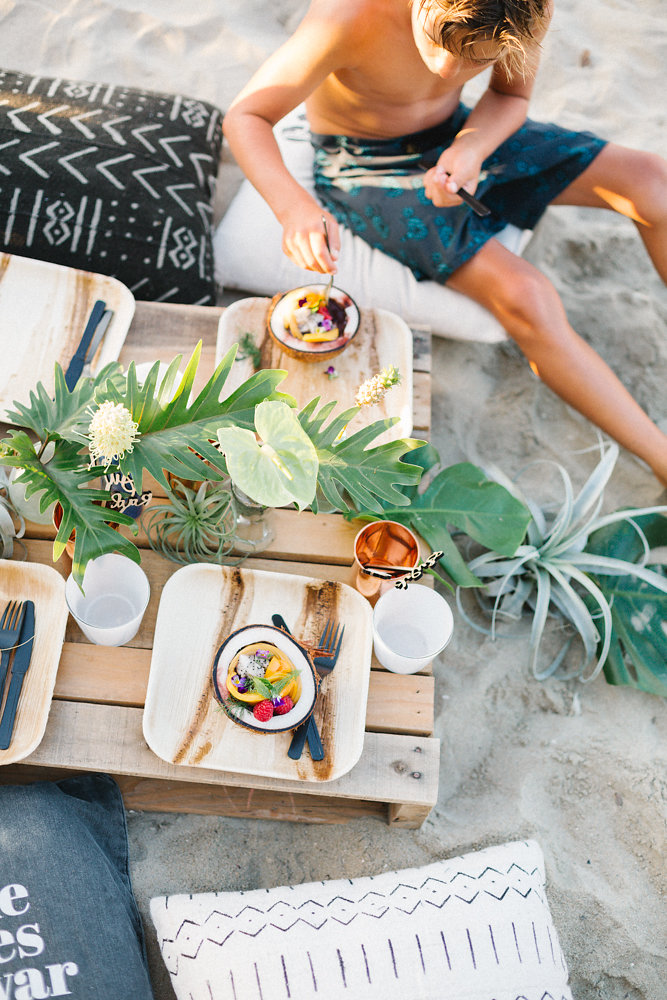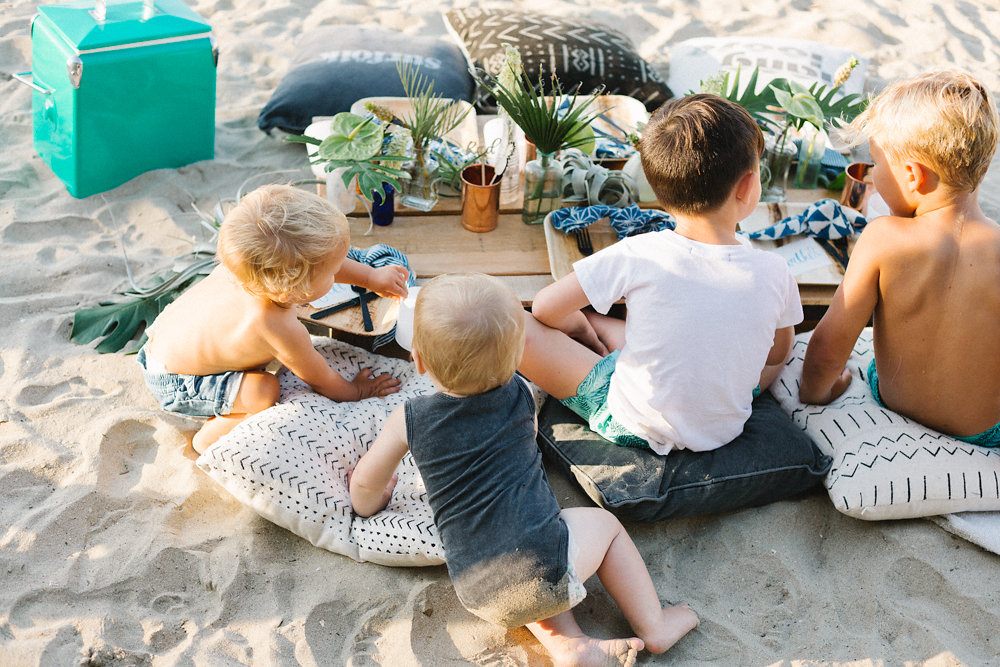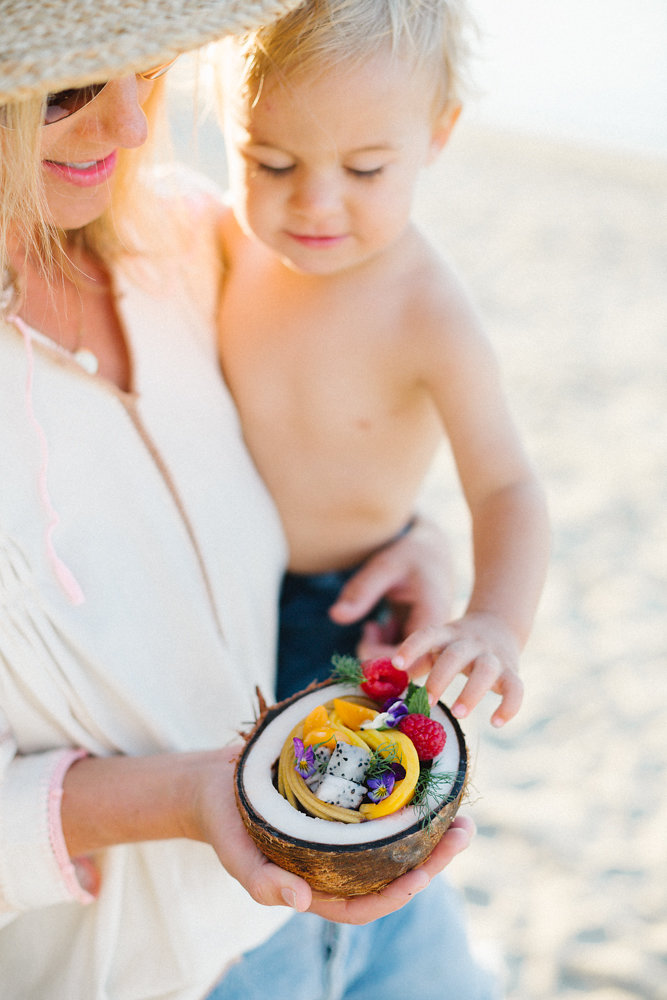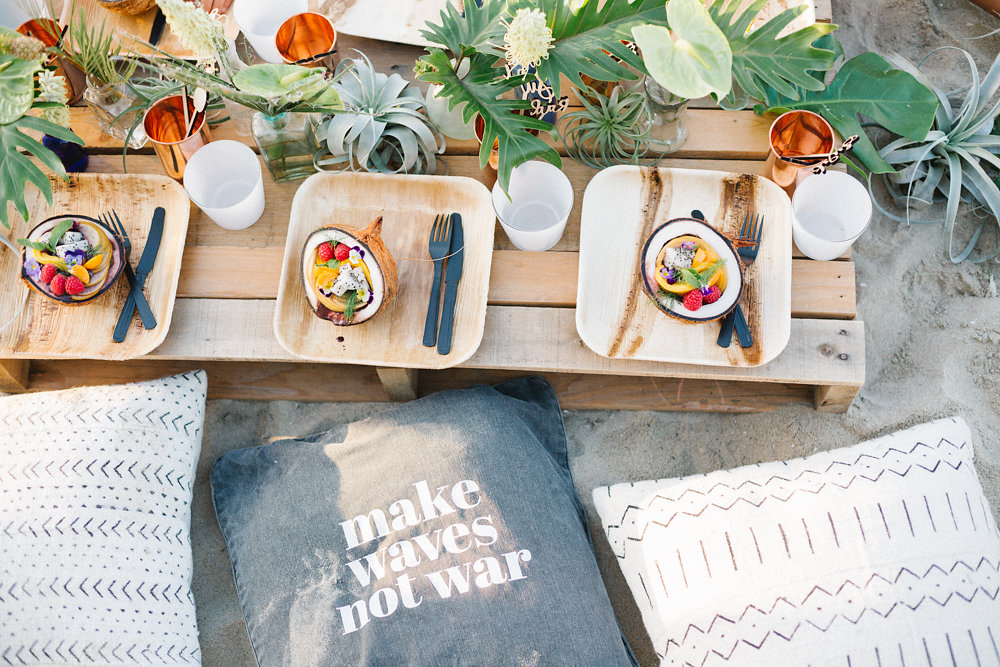 All of the families had so much fun and I think we can all say for sure that we definitely need a VESL paddle board in our inventory! Cheers to the Summer and the fact that ours tends to last through Fall ;)
Jacquelyn
Vendors
Concept/Design/Styling – Jacquelyn Kazas of Beijos Events
Concept – Alatheia Hart of Art of Being Female
Photographer – Alison Bernier
Paddle Boards – VESL
Calligraphy – Poppy Jack Shop
Florals – Rooted & Wild Co
Catering – Colette's Catering
Napkins – Hostess Haven
Boy's Shorts – Seaesta Surf
Blankets – Gunn & Swain
Pillows & Peace Sign Flag – Kawaiian Lion
Mud Cloth Pillows – Boho Pillow
Sunglasses – SALT
Jacquelyn's Clothing – Beach Riot