Well, another day, another beach party! When you live in Southern California and it's this gorgeous, it's sort of what you do. I had a great Summer with my friend Alatheia, we did three parties together! One for her dinner club, then her daughter Scarlett and today I'm sharing her daughter Elle's party! Elle turned 1 exactly a week before my Cruz so Alatheia and I were in it together this past year for sure!
She came to me with the thought of having Elle's party on the beach. Their family lives steps away from the sand and with an August birthday, how can you not?! Her idea was to have it reminiscent of the Italian Riviera, with striped towels and bright umbrellas. The main inspiration was a fun and colorful Jonathan Adler invitation from Paperless Post. We took it from there as what you will see below, and it's good!
Photos by Alison Bernier
Also featured on 100LayerCakelet, Art of Being Female and Lauren Conrad's Friday Favorites today!!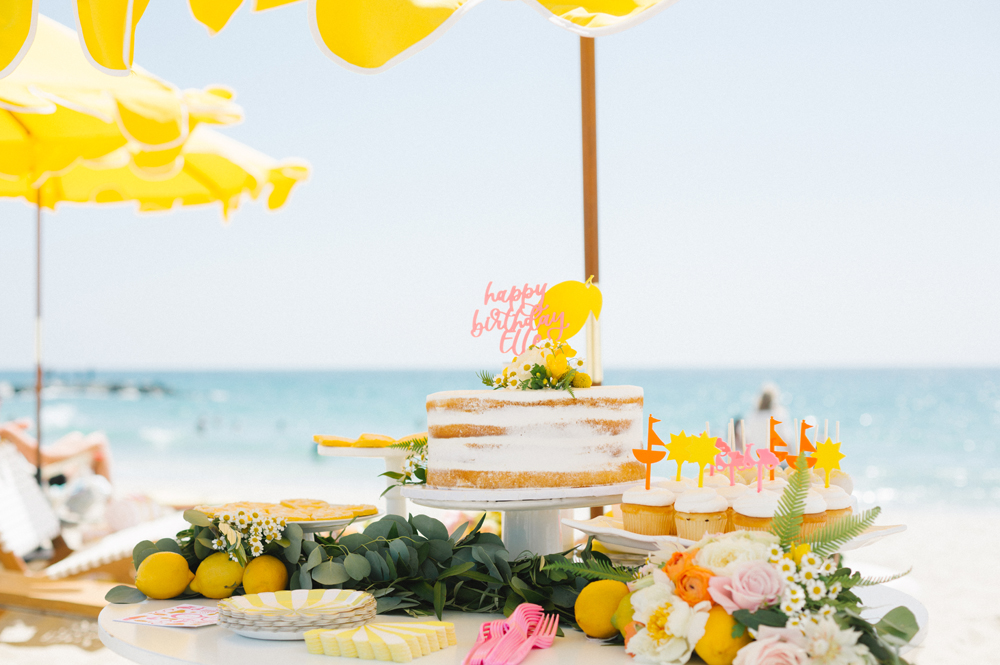 There's that invite I was talking about! How fun are all of those shapes and colors?! The perfect invitation that just screams Summer!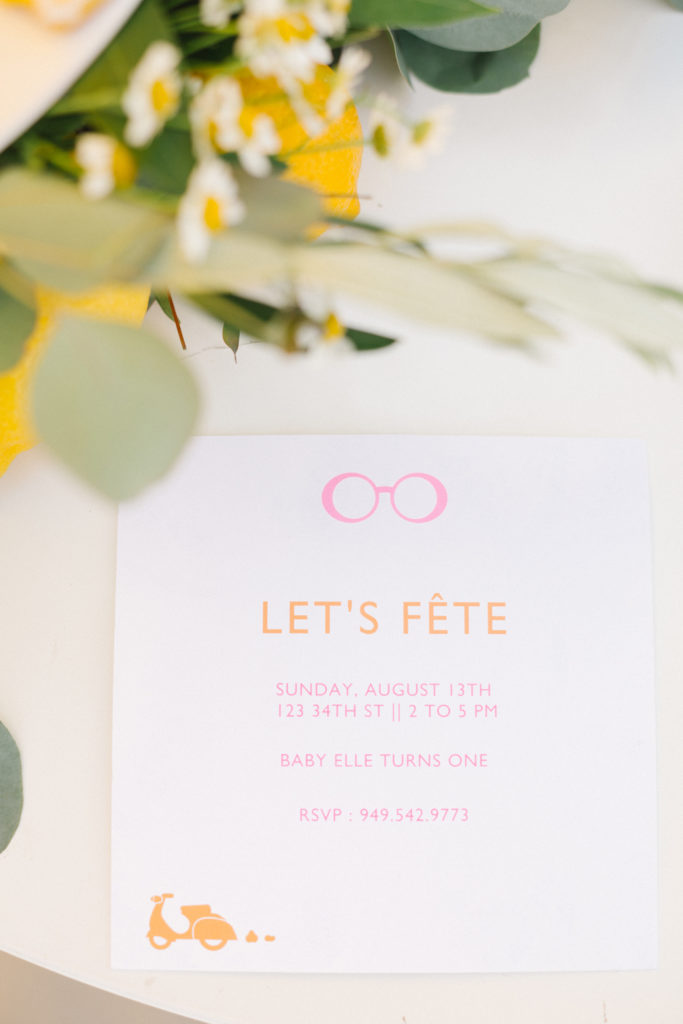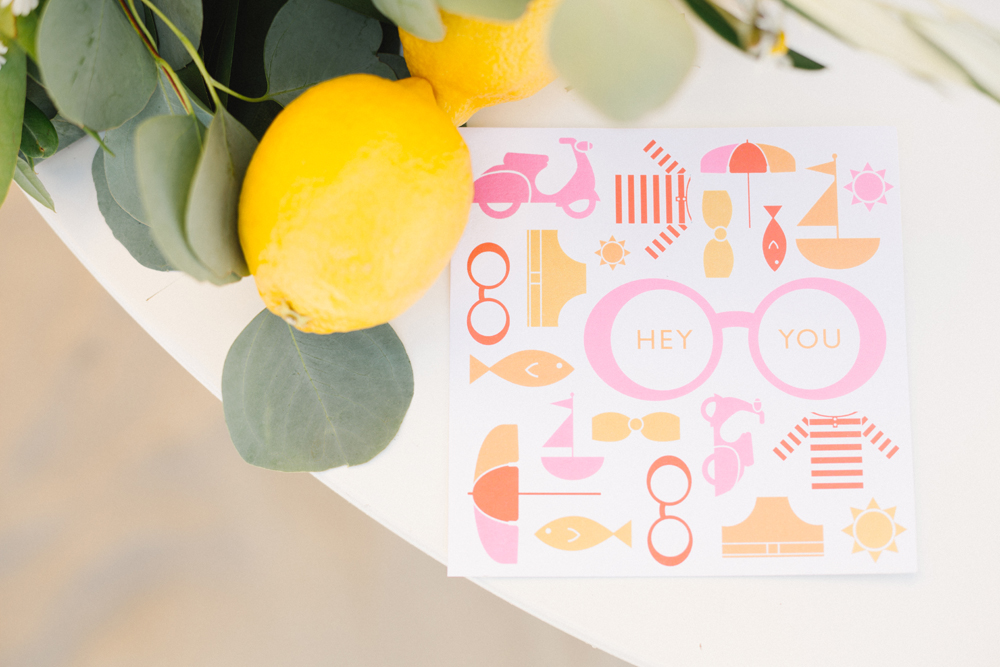 We've gotta let all of our friends know where the party is at, so of course we had a welcome sign. Poppy Jack Shop did all of the gorgeous calligraphy and signage, while Bliss Florals made magic with all of the blooms. We used a lot of neutral colored flowers with pops of pink, along with pretty greenery and lemons! Because, when I think of Italy and Summer they definitely come to mind!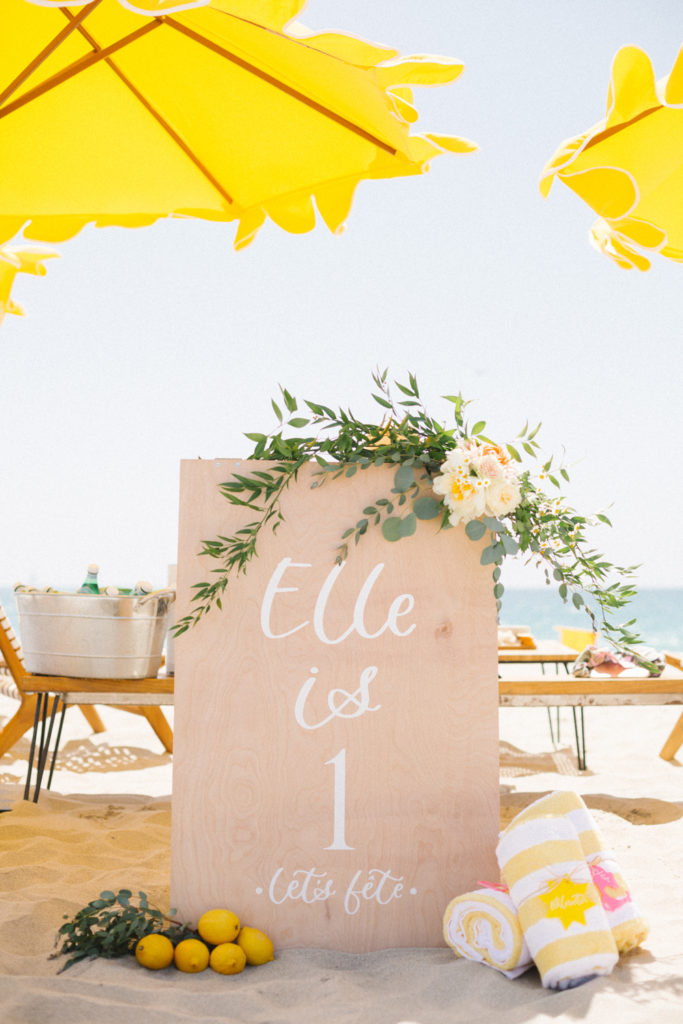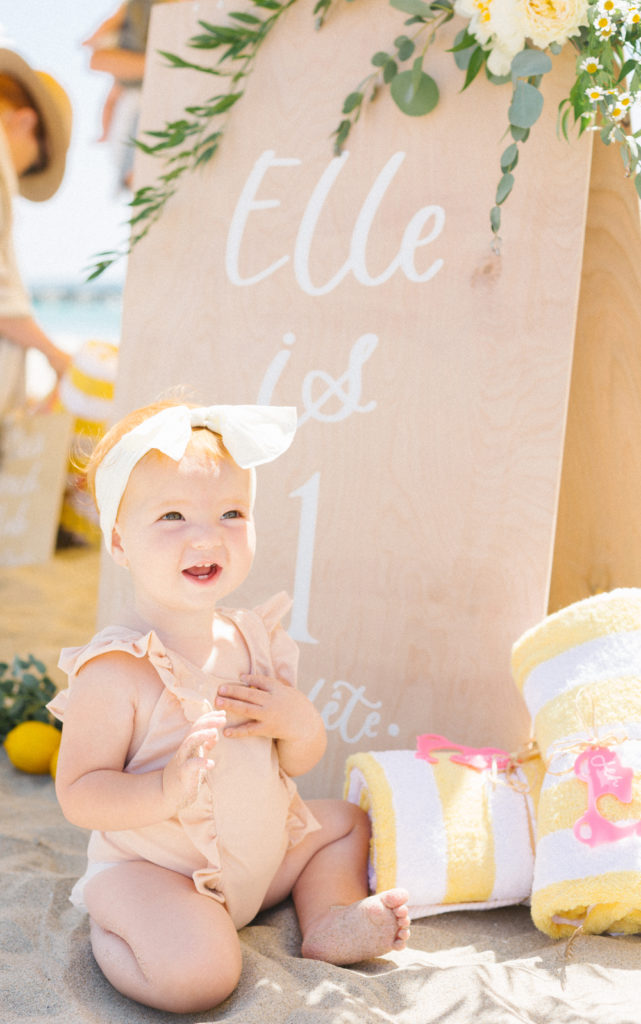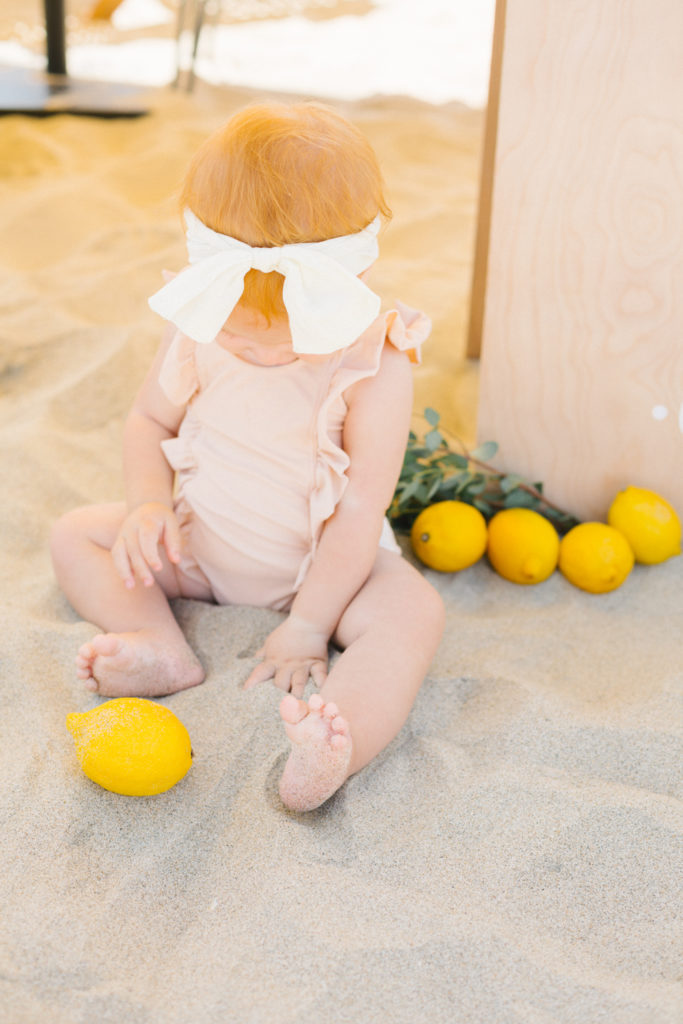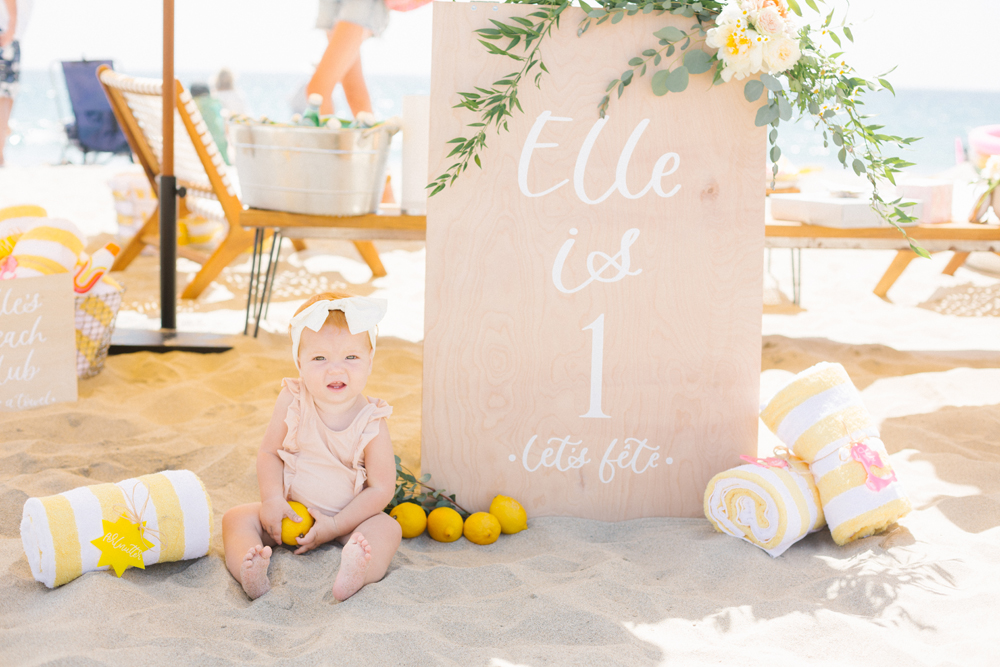 Alatheia's top priorities on her list for this party were cute umbrellas, striped beach club towels and to cater to the babies. Since the party was for Elle she really wanted to focus on the little ones and not the toddlers. So instead of setting a table we made things a bit more casual, I mean it was on the beach after all!
There was an amazing lounge complete with retro yellow umbrellas from Adore Folklore for everyone to relax in. Yellow striped towels for each family with an acrylic shape cut out to match the invite were the favors. And we even had a ball pit for the babies to hang out in and play! Check all of those items off of your list Alatheia!!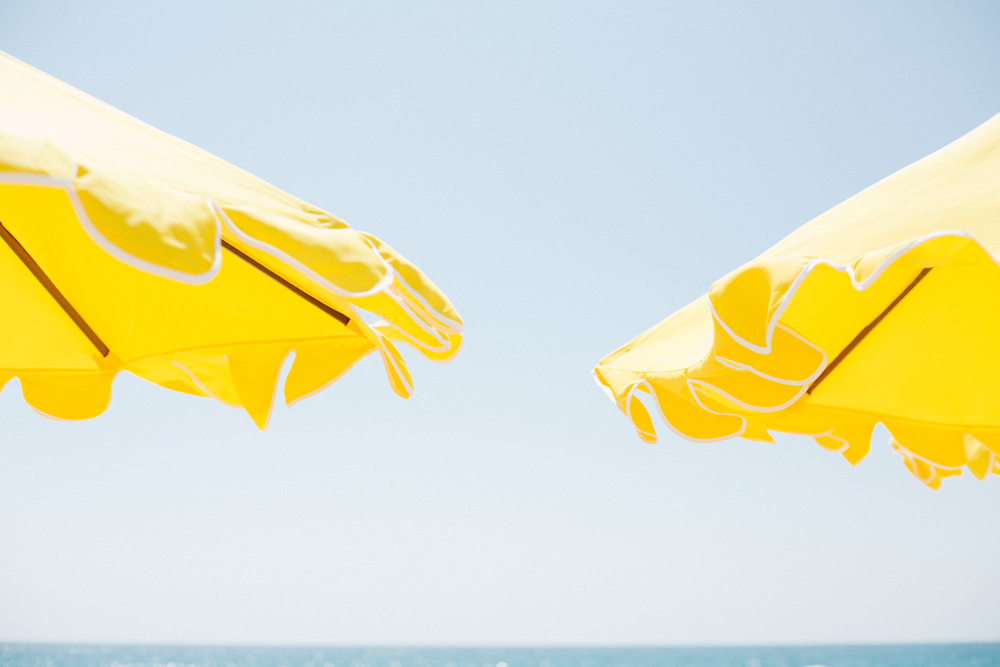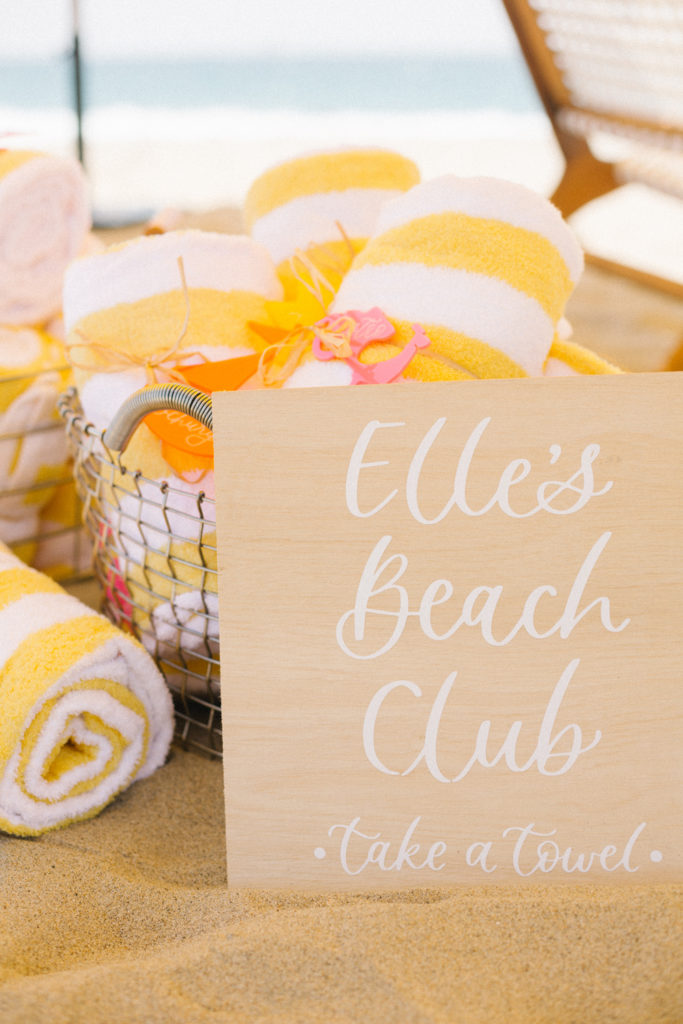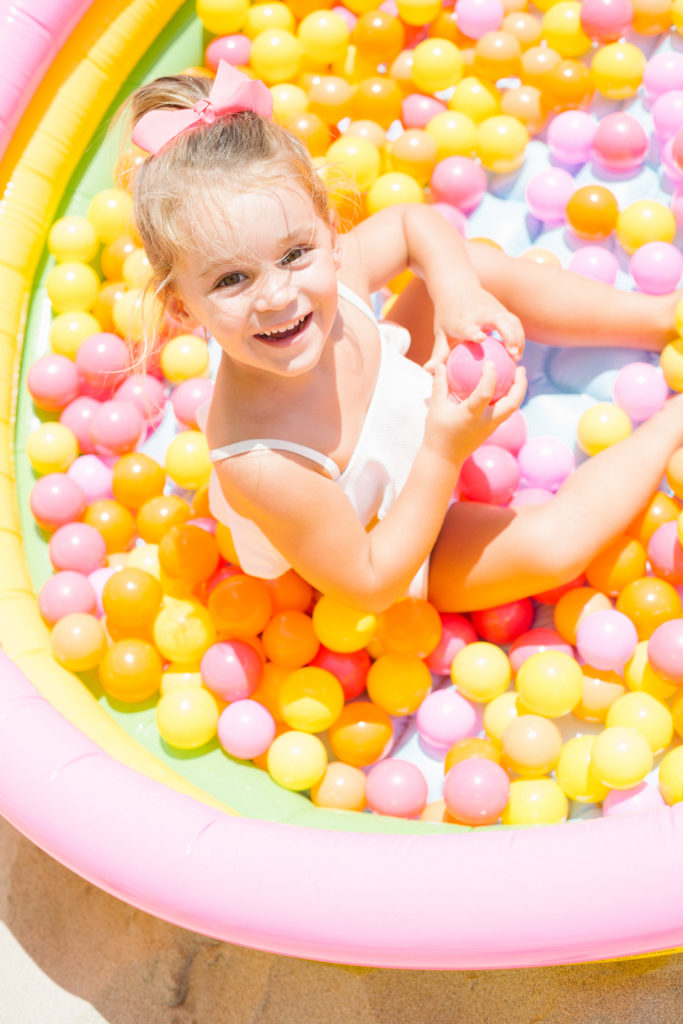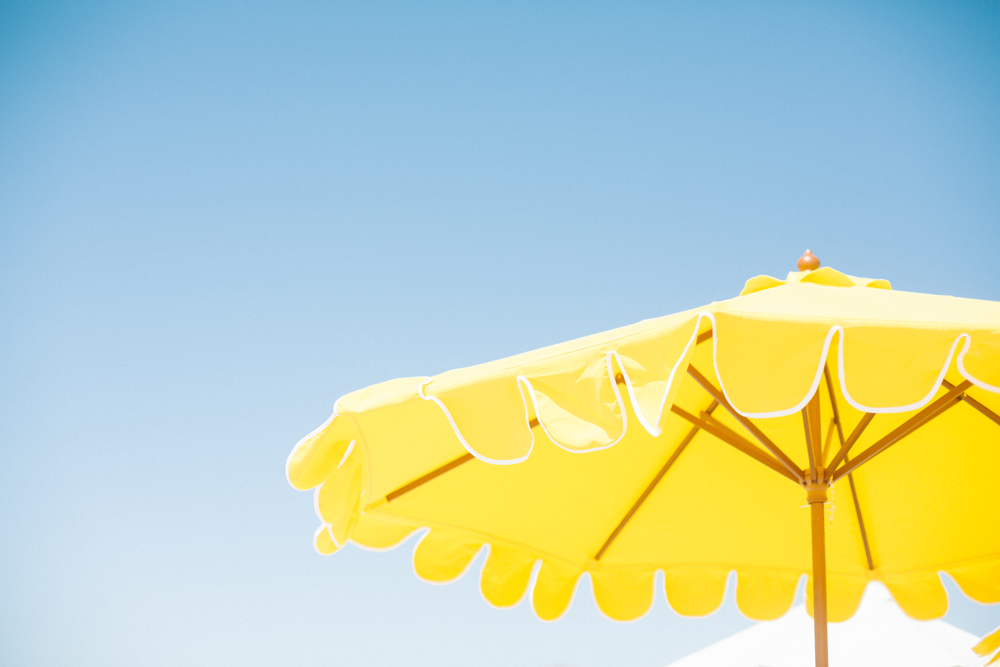 Colette's Catering never disappoints, this charcuterie bard was so yummy!!!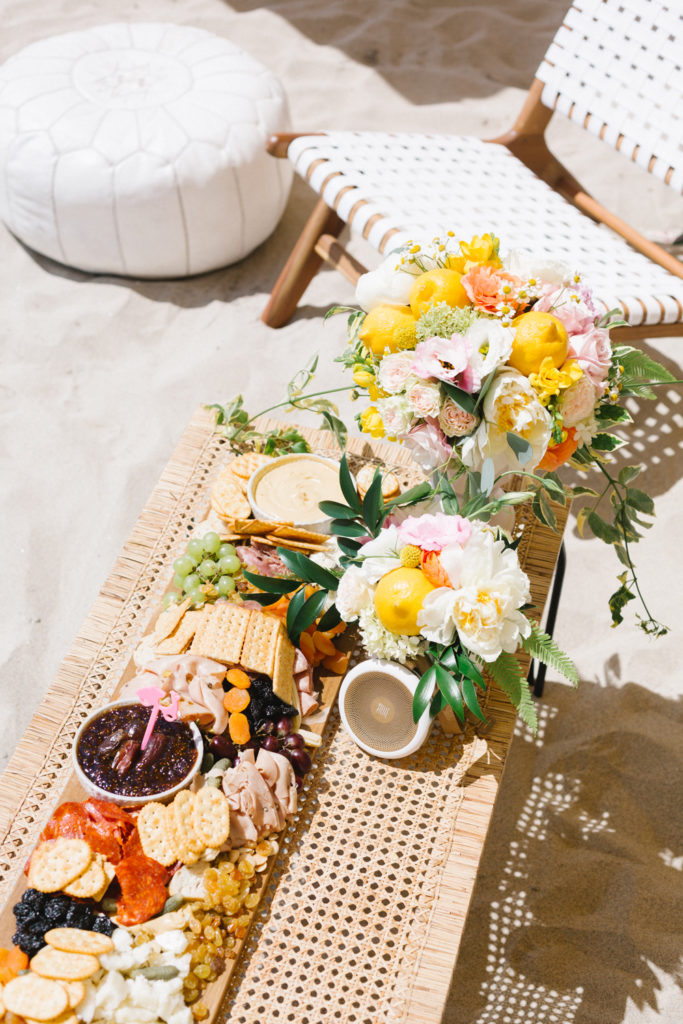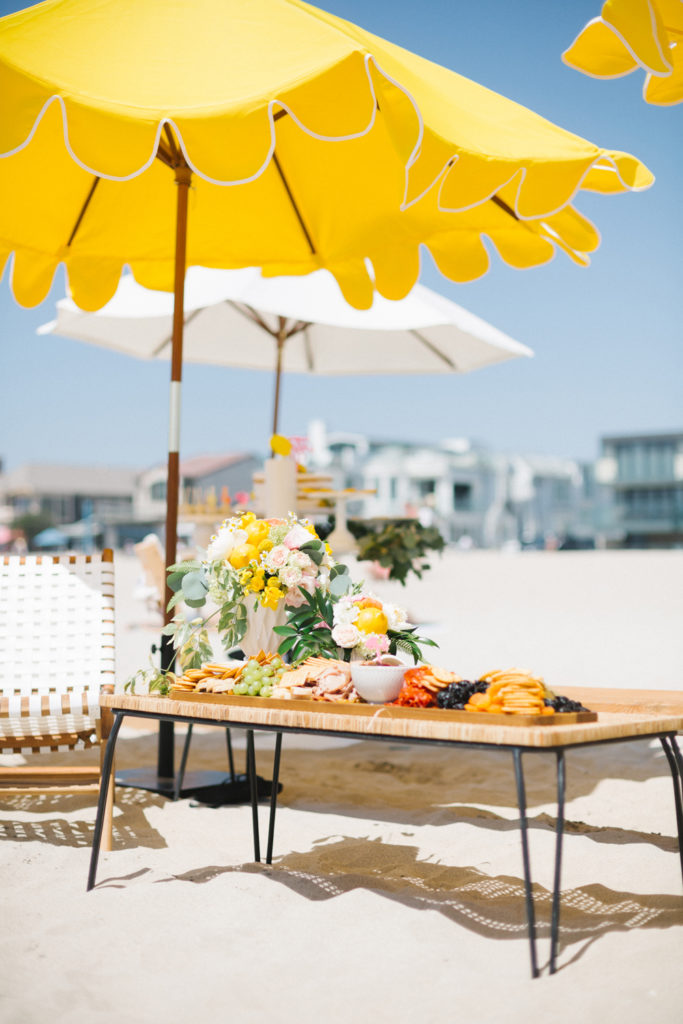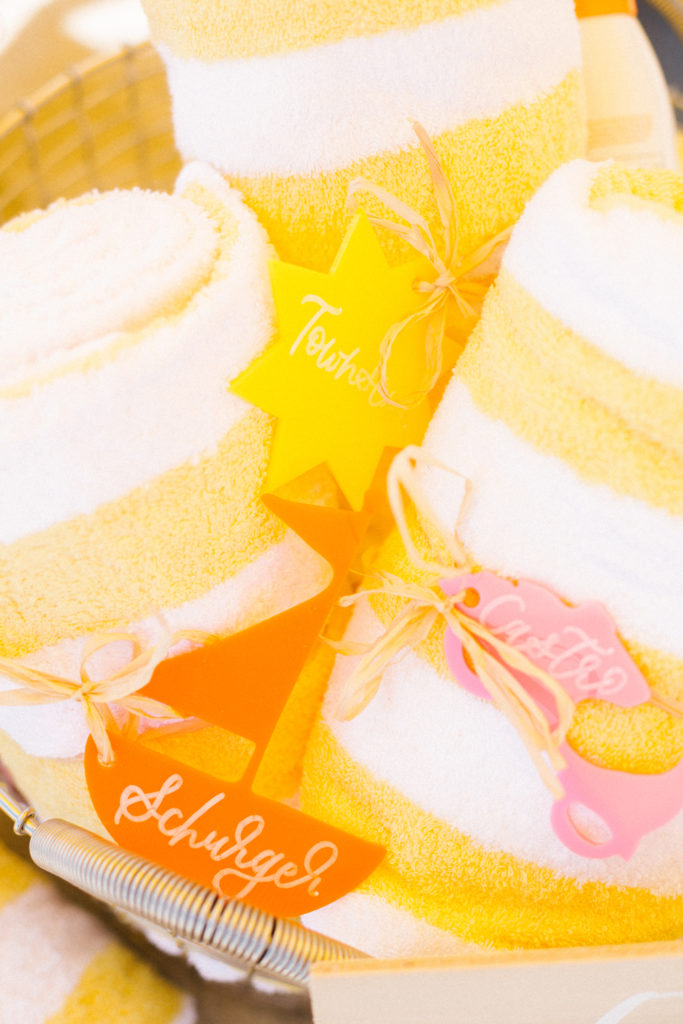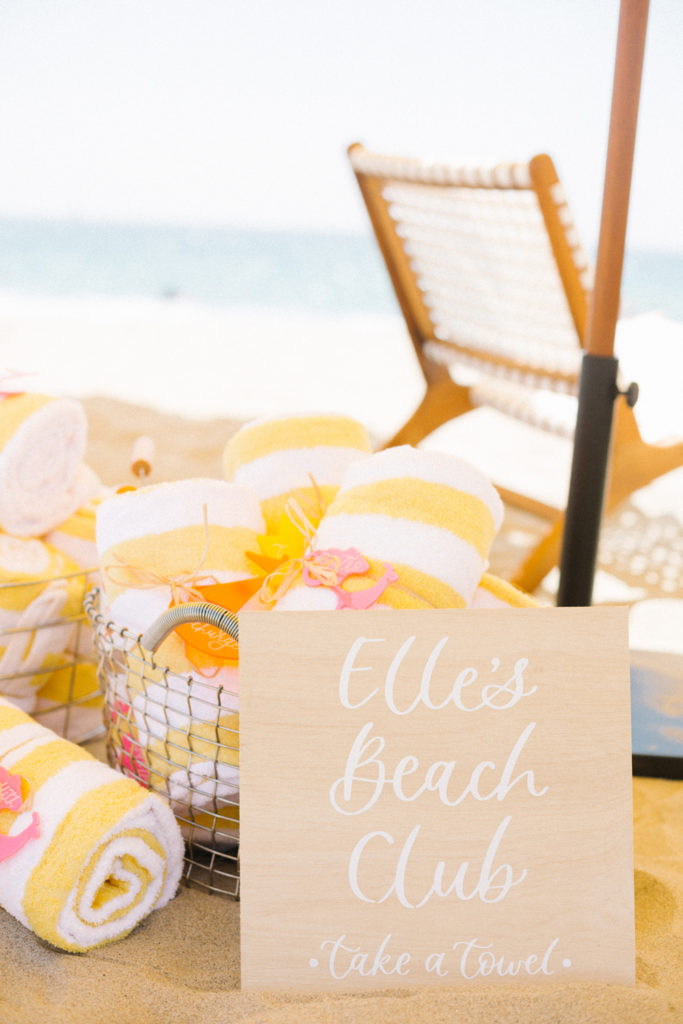 Another very important aspect to any party… The desserts!!! Now, with a kid's party, these are big time! It's almost the ultimate time to make your impressoin on your guests. Bakeries like Great Dane Baking Co. (who Alatheia is always loyal to) are so creative now, they can do anything! Well, they made that magic for Elle's party also! We went with a simple rustic cake adorned with florals from Bliss Florals, cupcakes with our adorable shapes as toppers, lemon cookies and cake pops!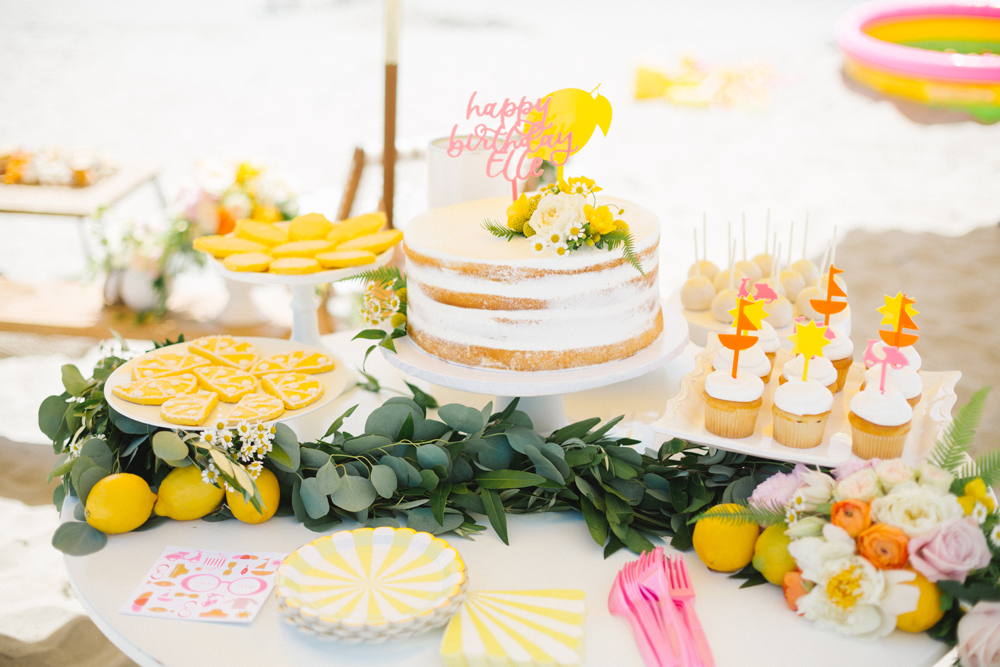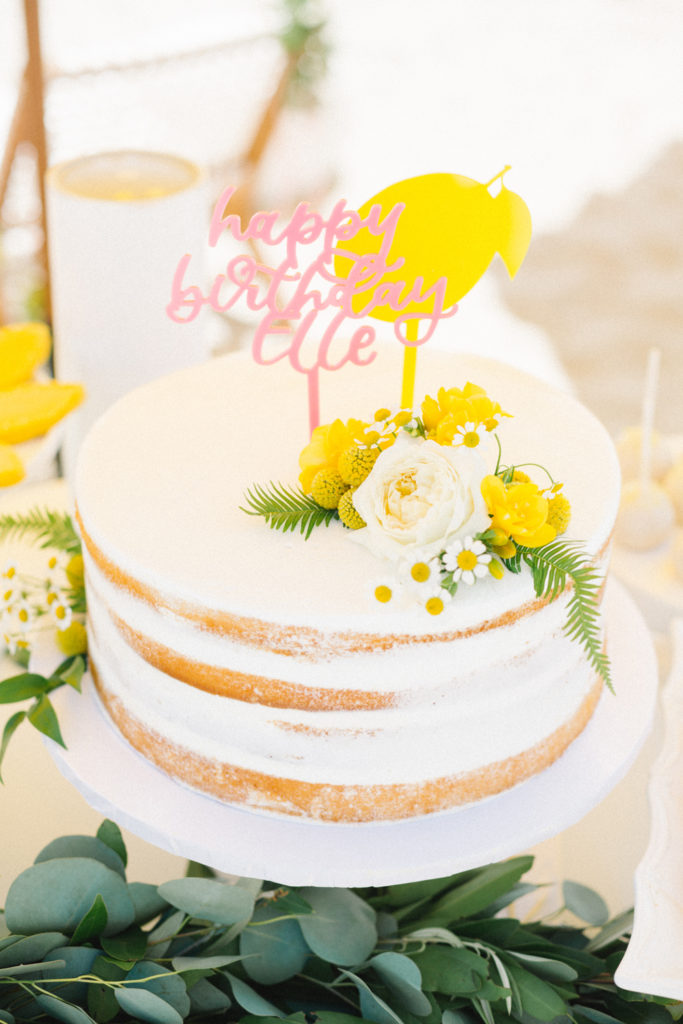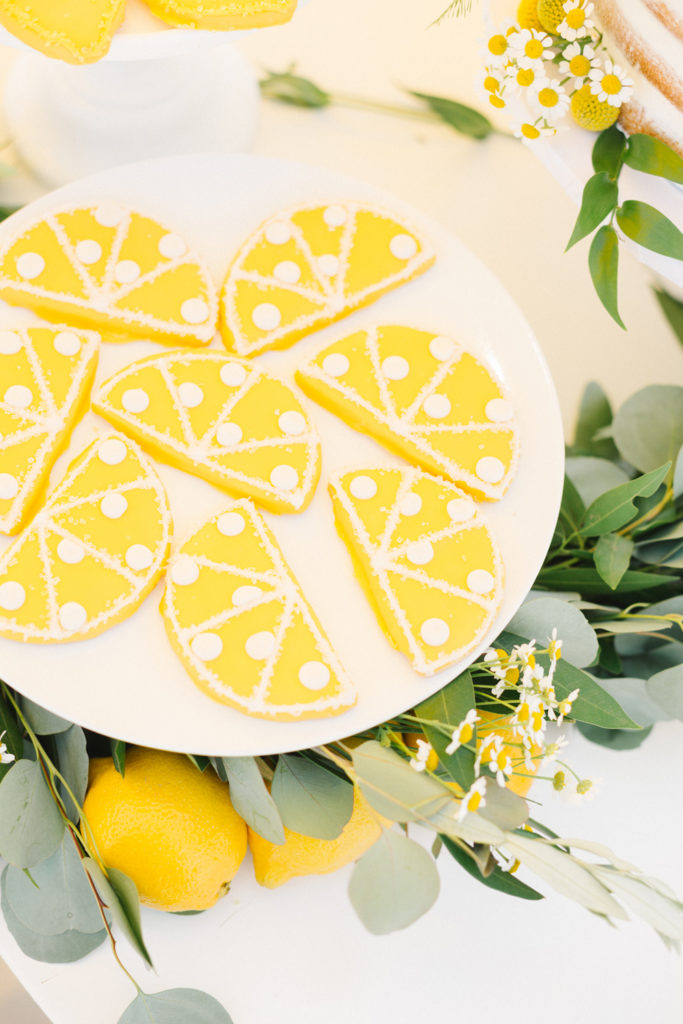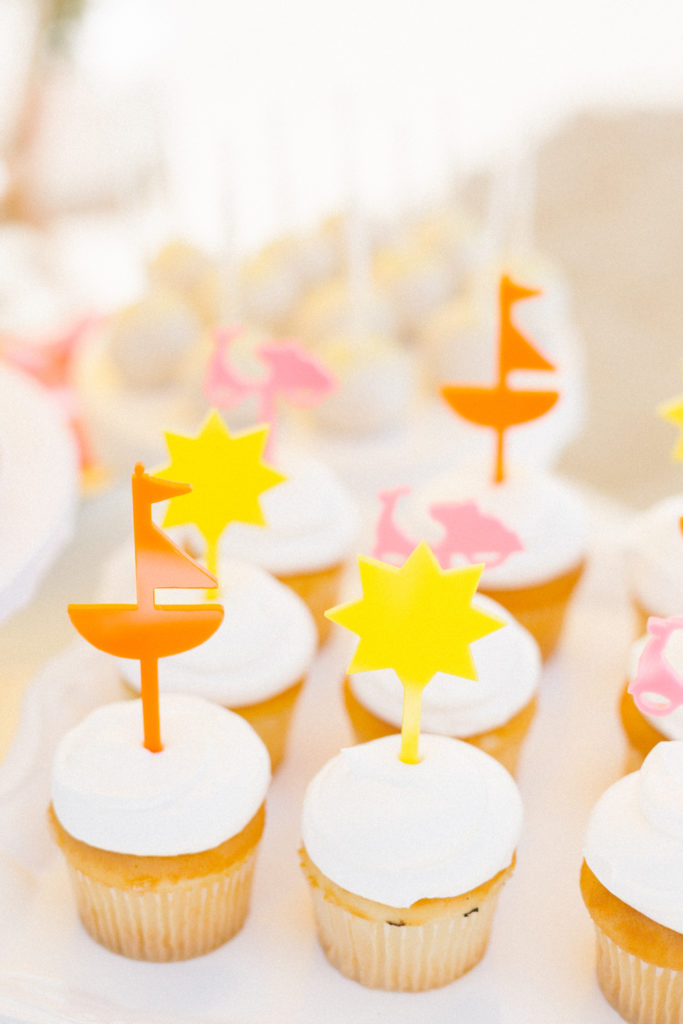 How gorgeous is this party and all the guests on the beach?! I have to say, beach parties are a TON of work, but when you see all this sunkissed beauty, it's worth it!!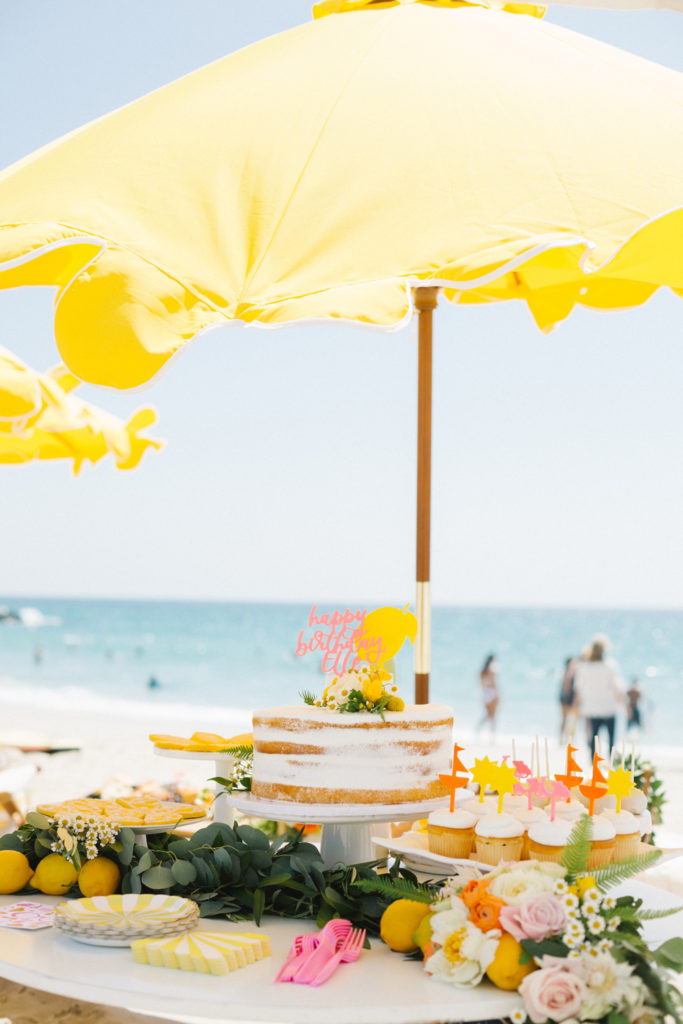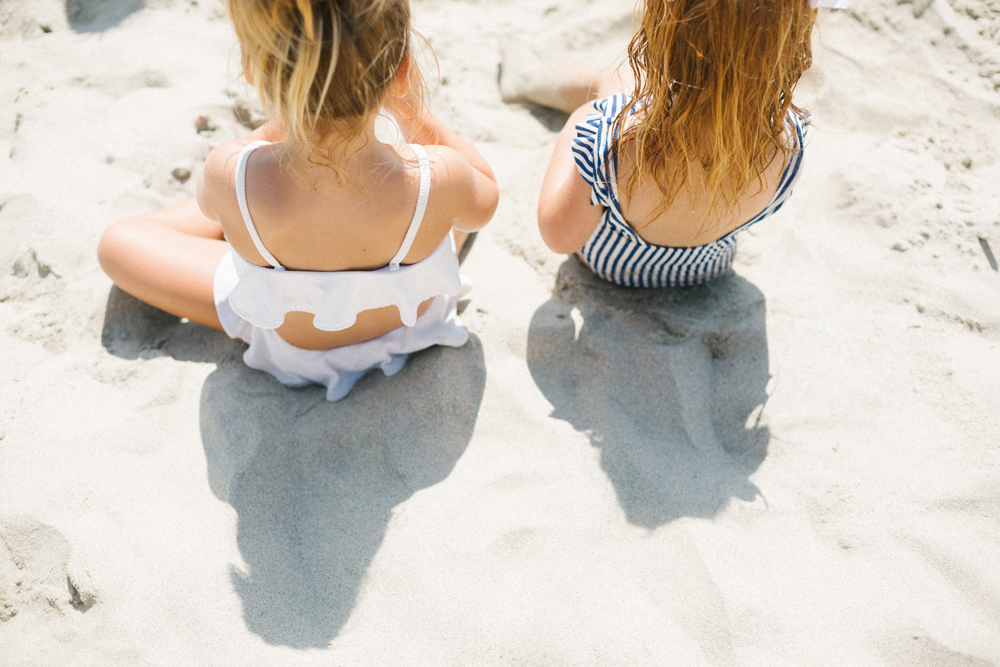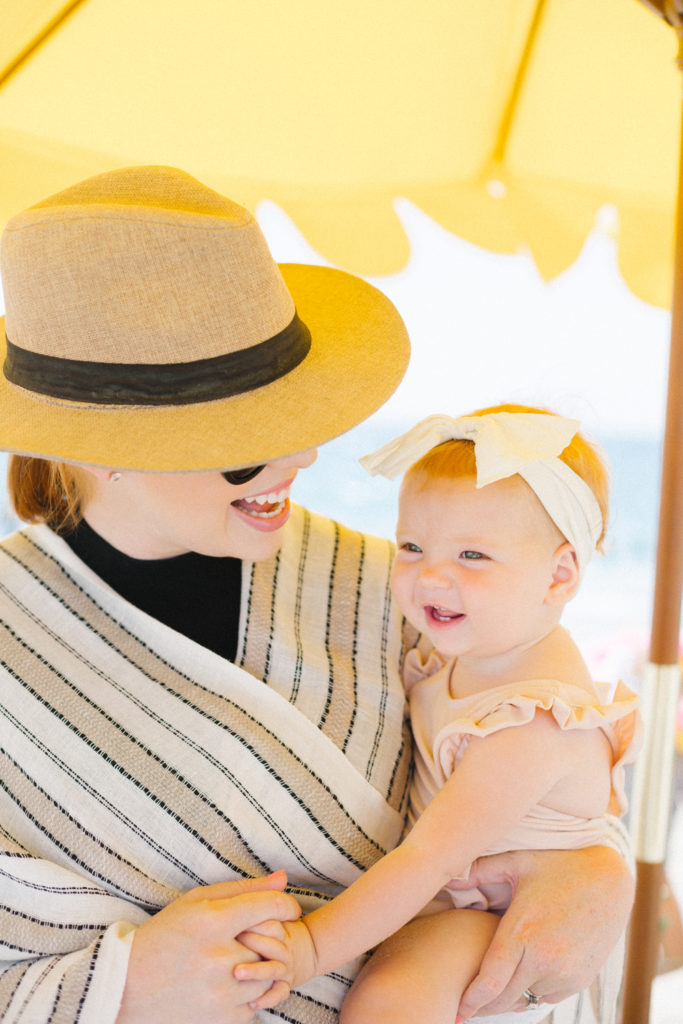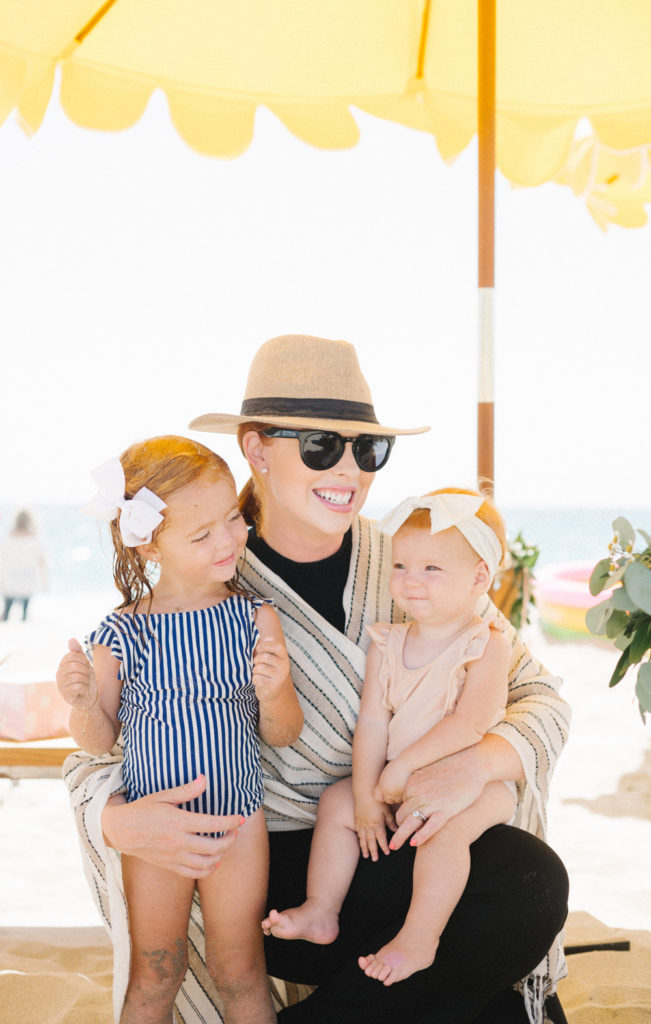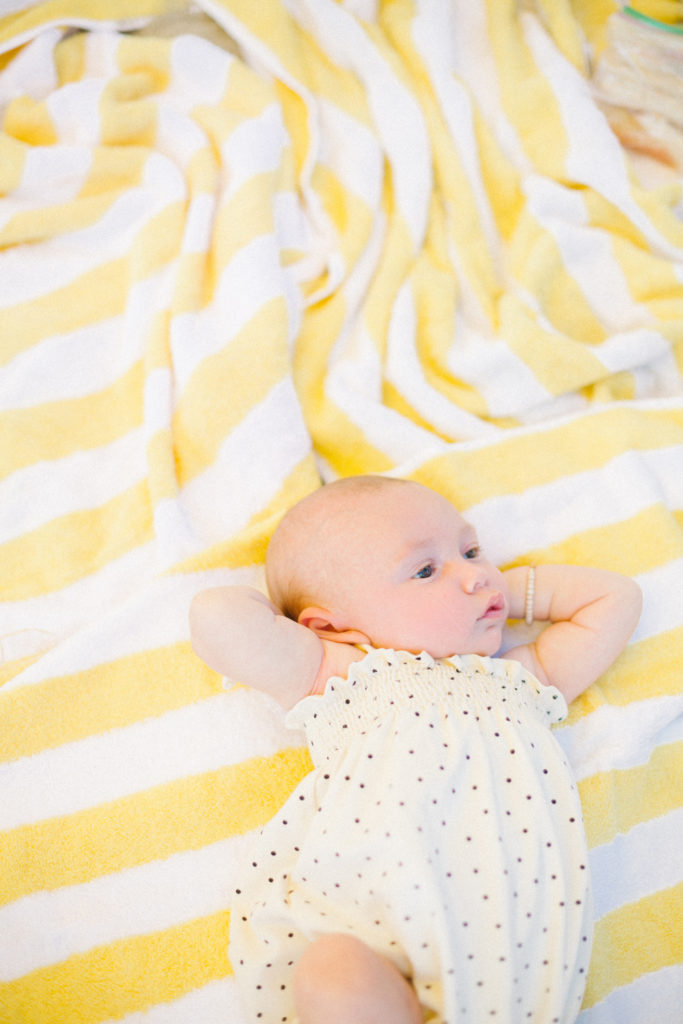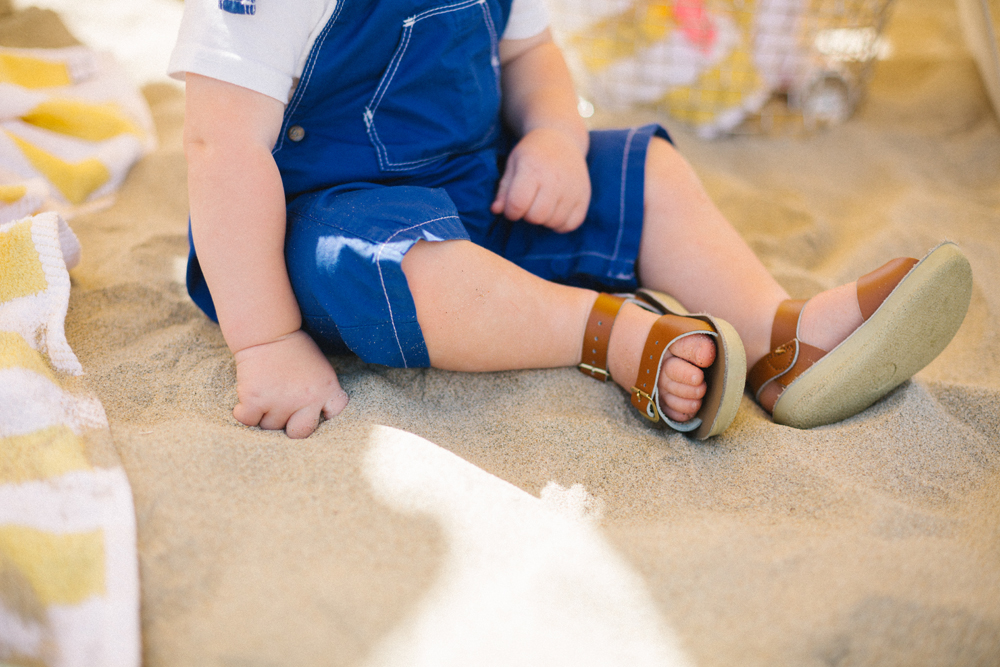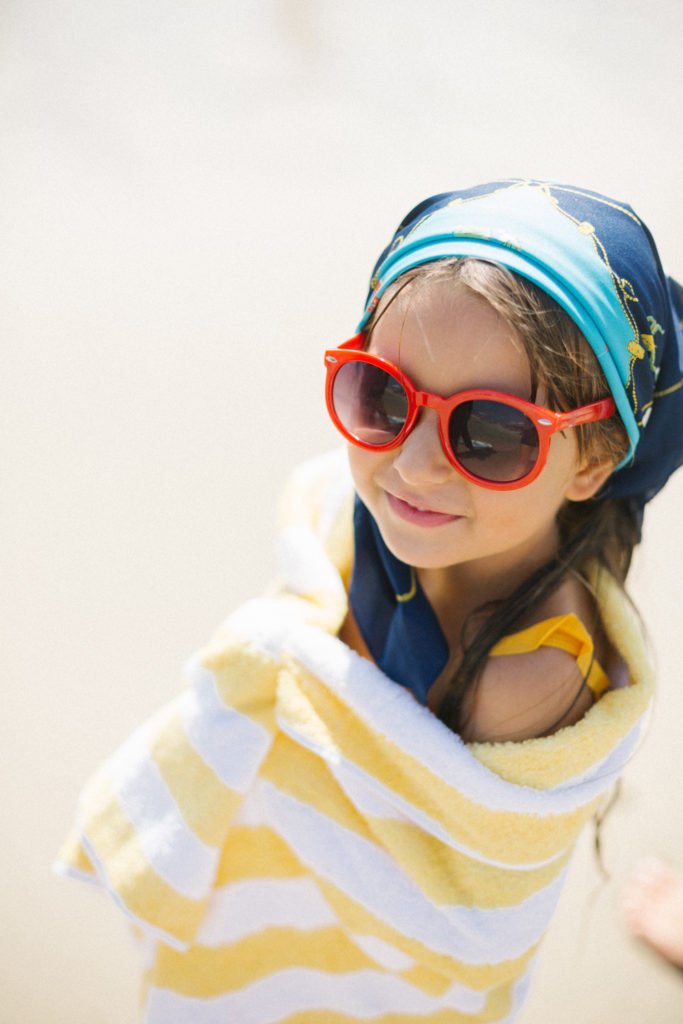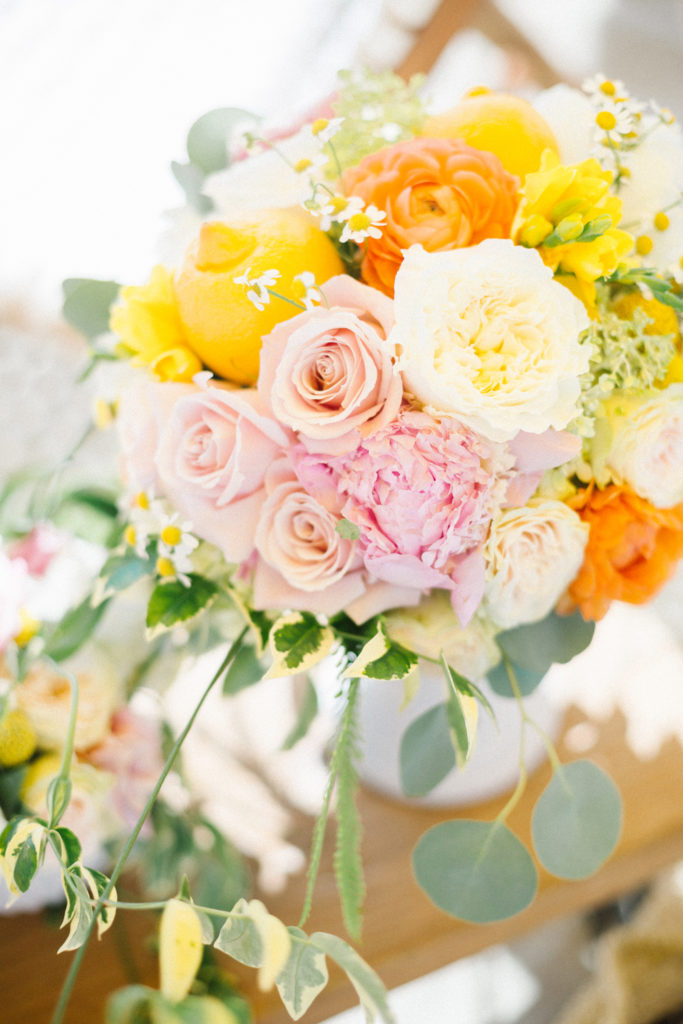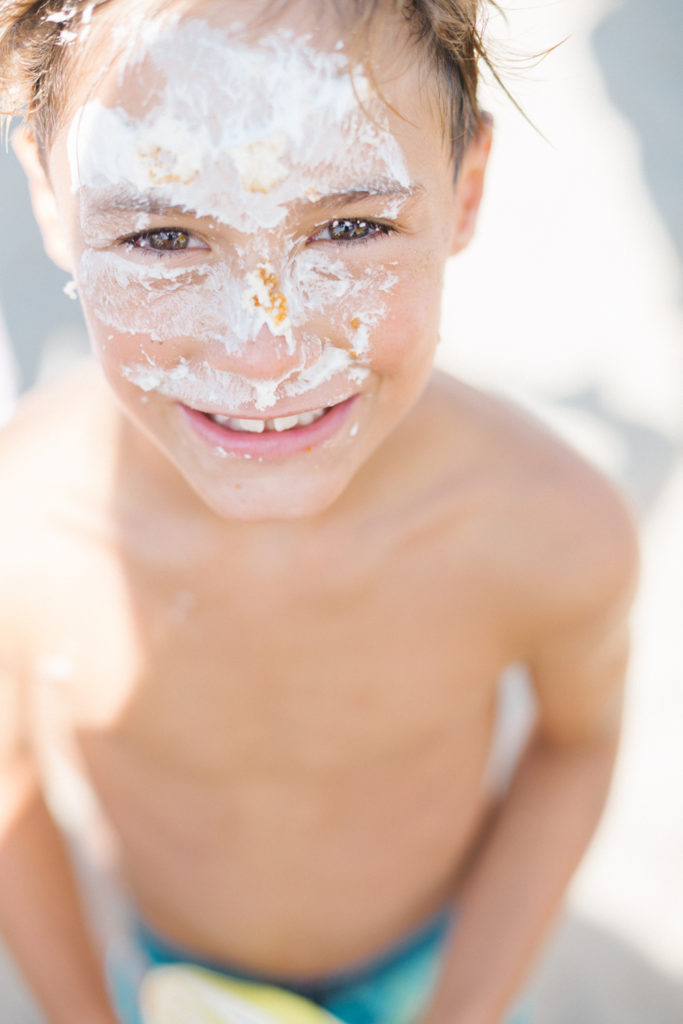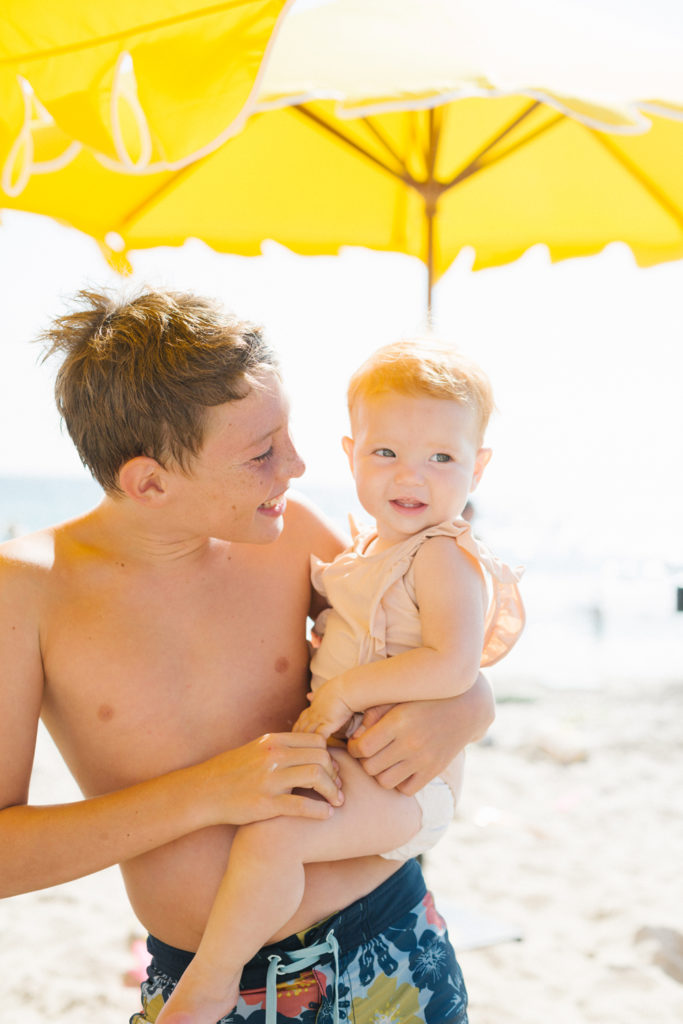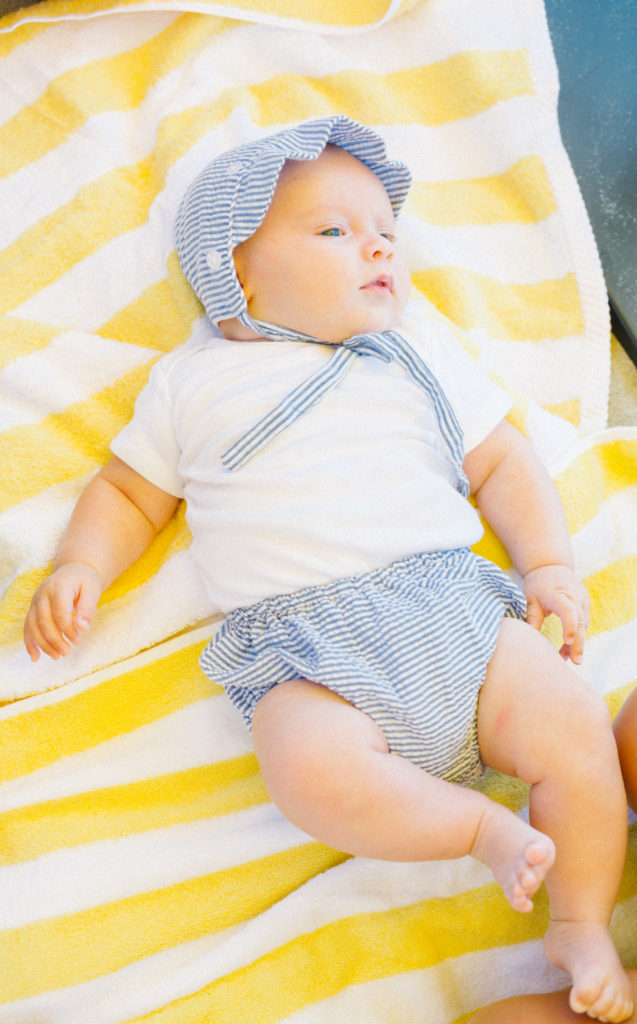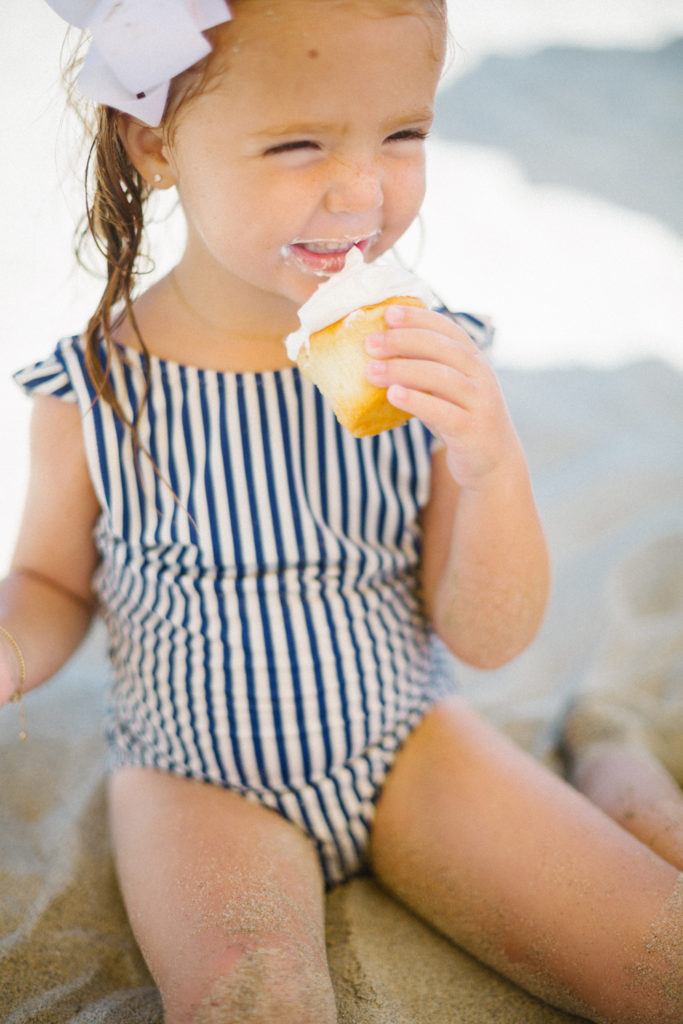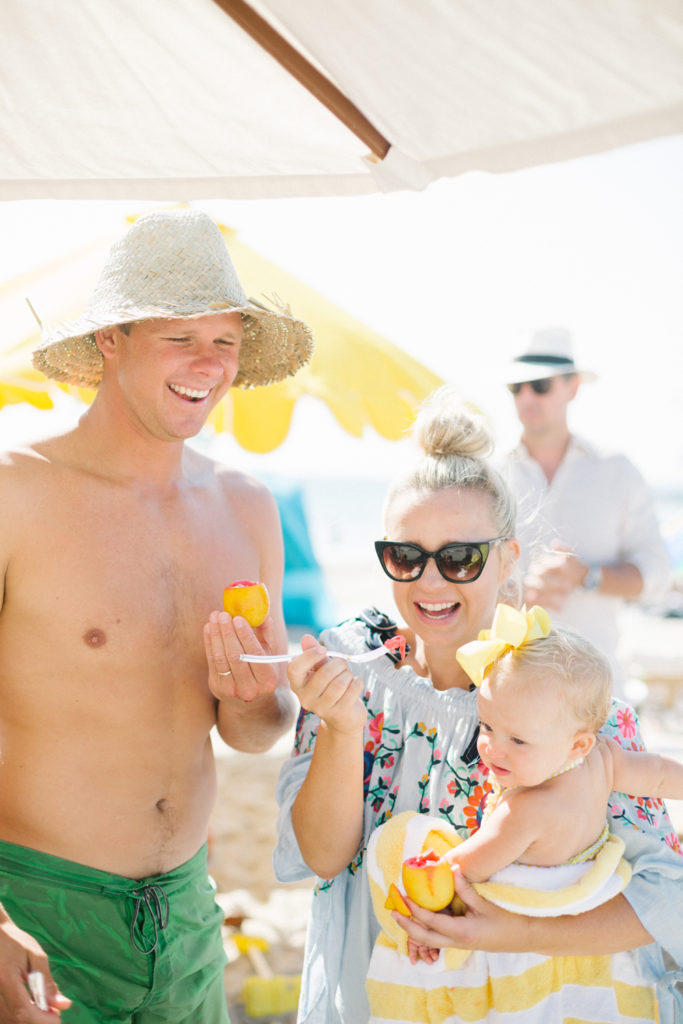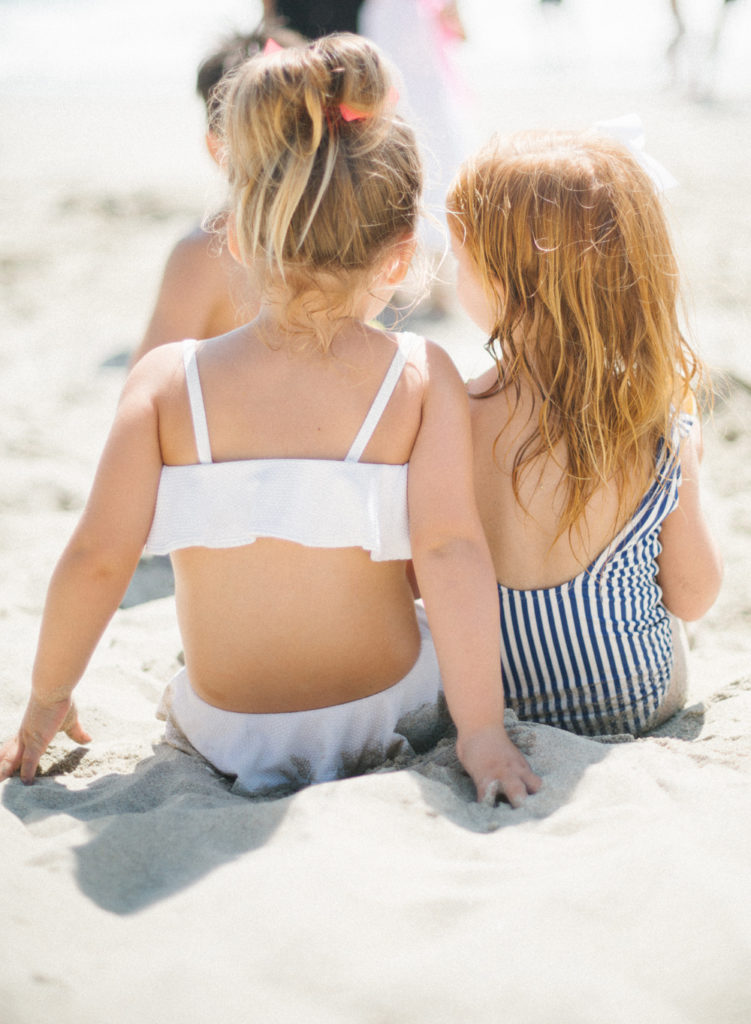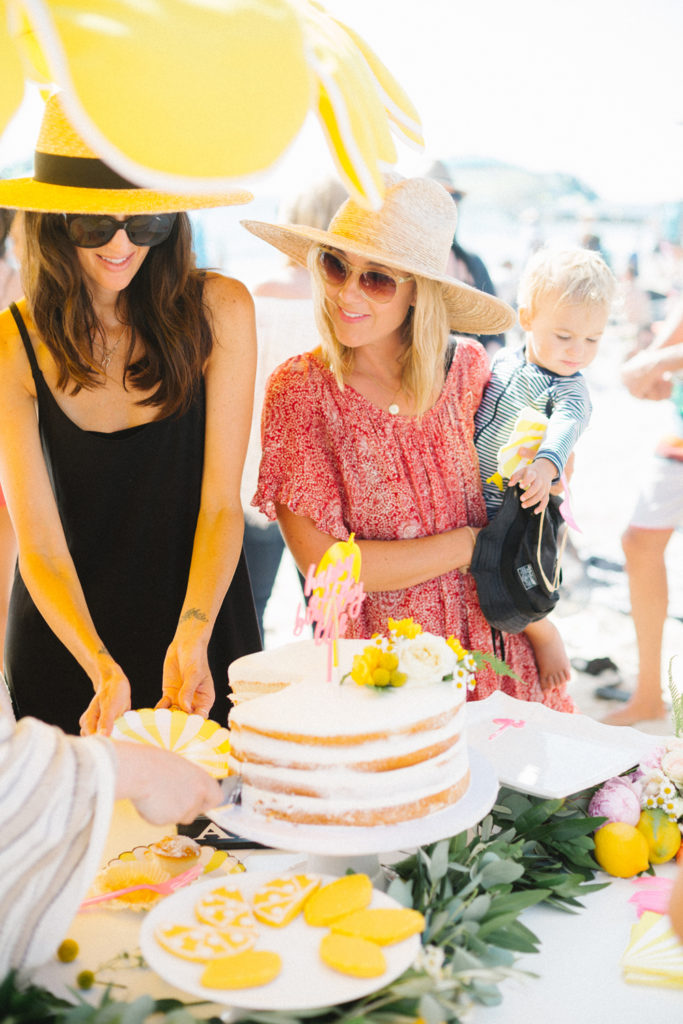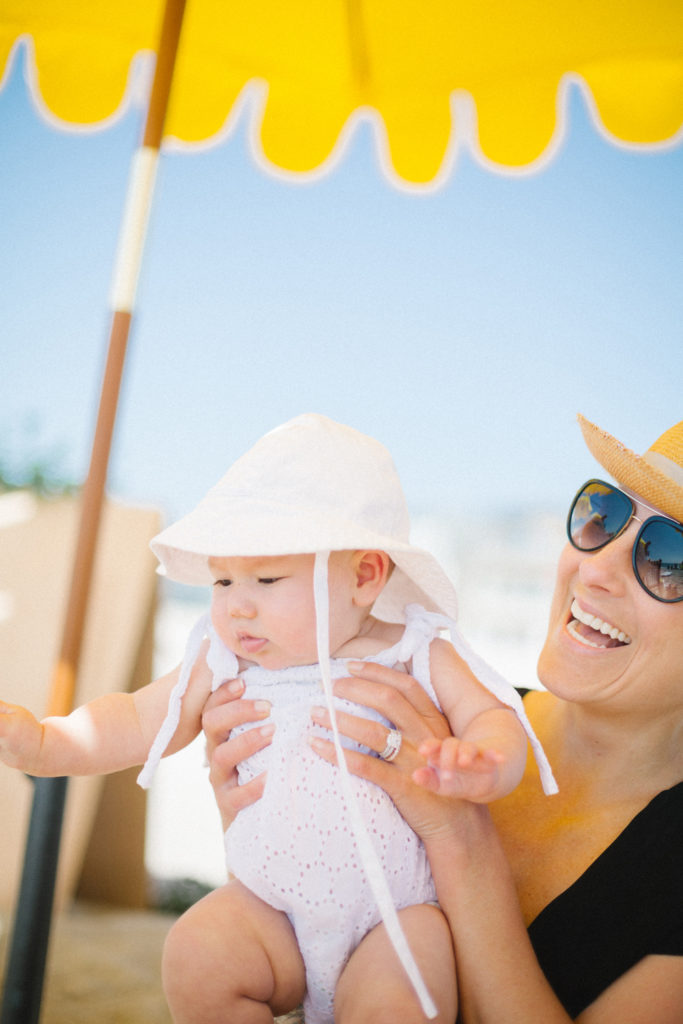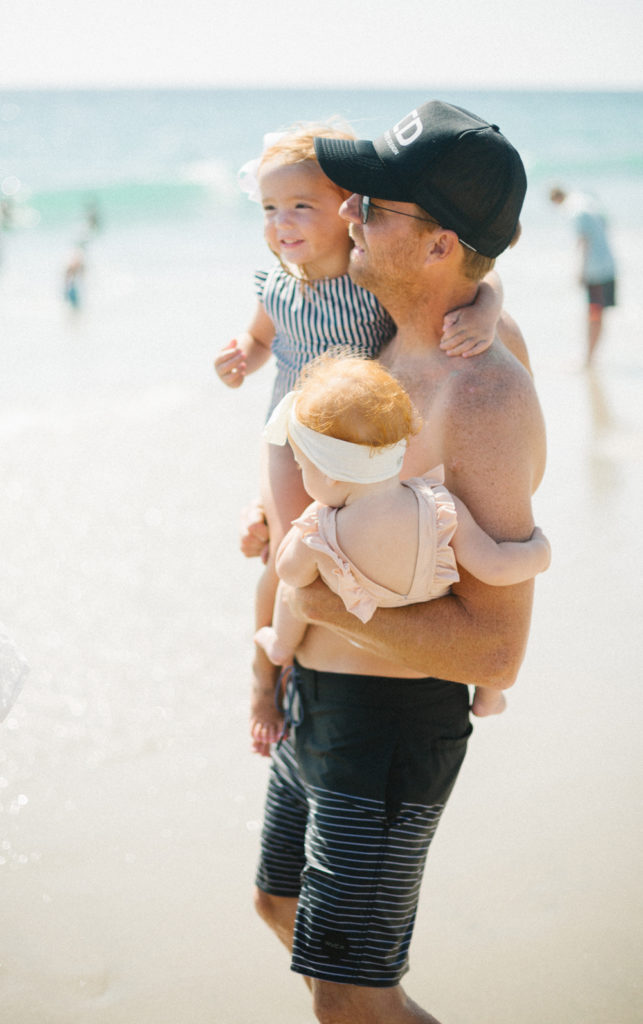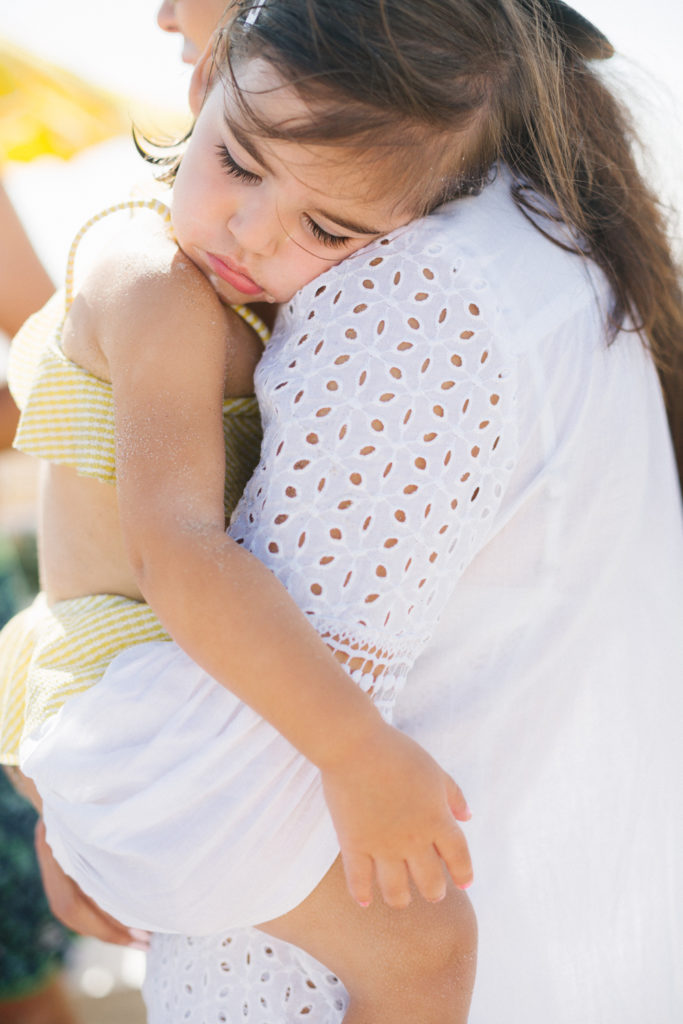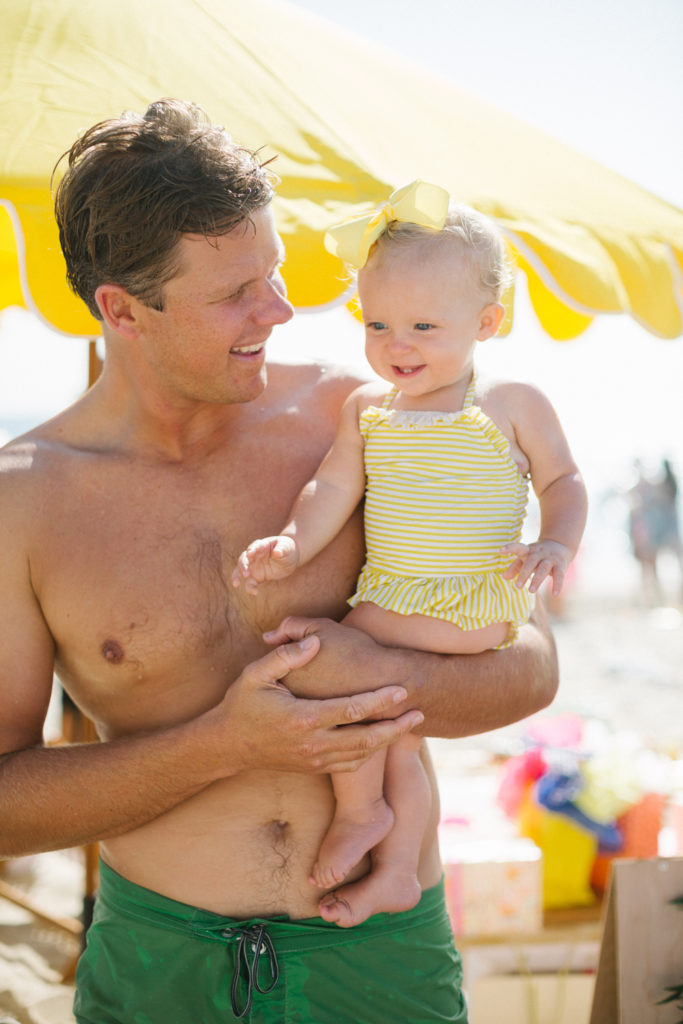 Happy Birthday Baby Elle!!!!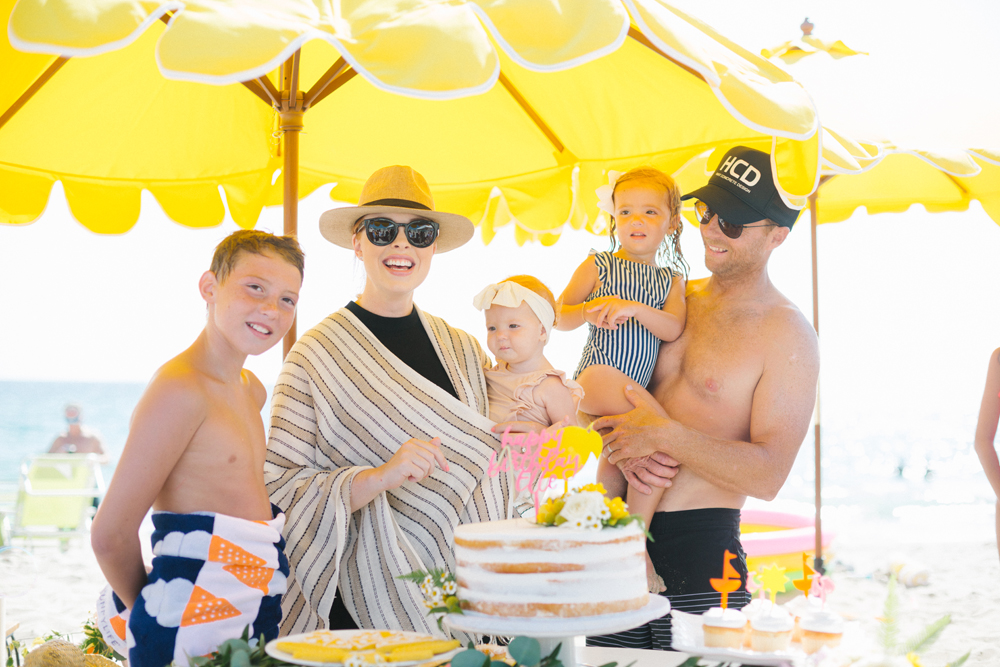 How cute is this video by Tahnei Roy?! Videography may have to go on our must have list for a party….
xx
Jacquelyn
Vendors