The perfect dessert to make for your love on valentines day is something made straight from the heart.  One of my favorite desserts to make for the people I love is a homemade strawberry shortcake.  It's very easy to prep/make and in my experience with it, it's a definite crowd pleaser.  Believe me when I tell you, your valentine will love you more after the first bite!  This dessert has a light delicious flavor, here's all the ingredients…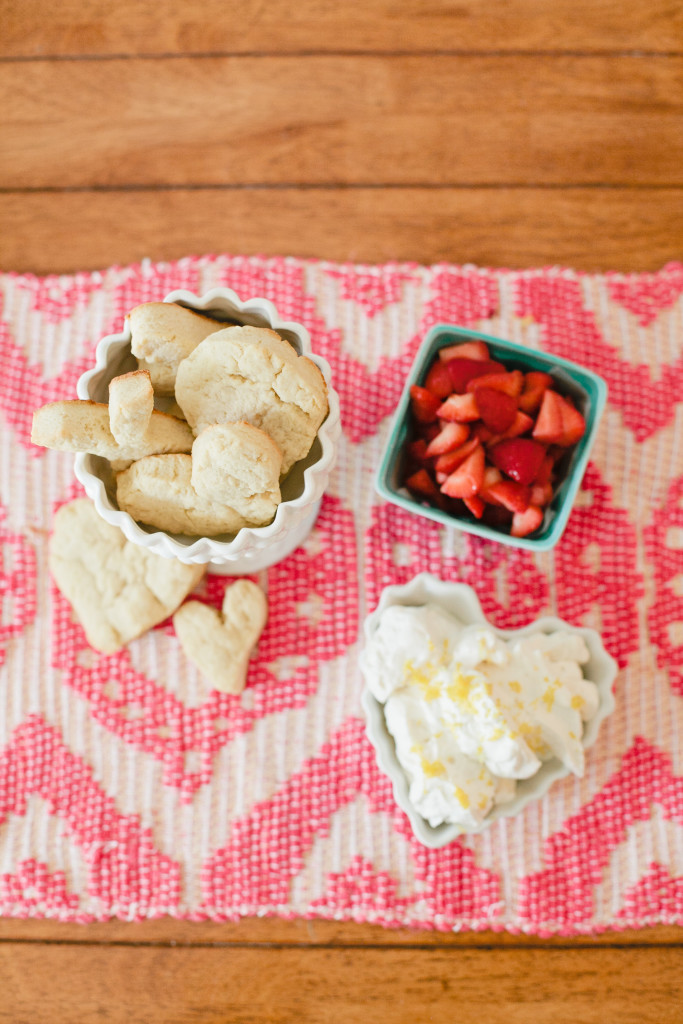 All you need is warm buscuits (optional: spread some butter on them for an extra kick), strawberries, and whipped cream.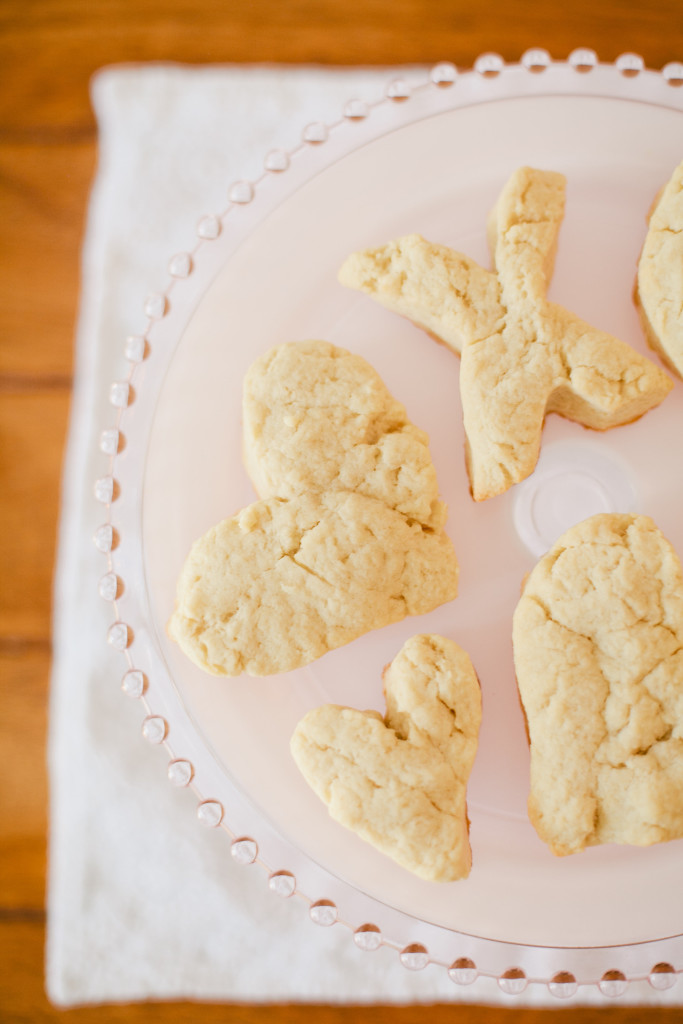 I used some cookie cutters to make fun valentine shapes
For the buscuits:
Sift together: 1 cup flour, 2 tablespoons sugar.
Cut in 1/4 cup shortening.
Add 1 slightly beaten egg, 1 1/2 teaspoons baking powder,  1/2 teaspoon salt, and 1/4 cup milk.
Stir until blended and make six mounds on a baking sheet.  Bake at 450 for 12 min.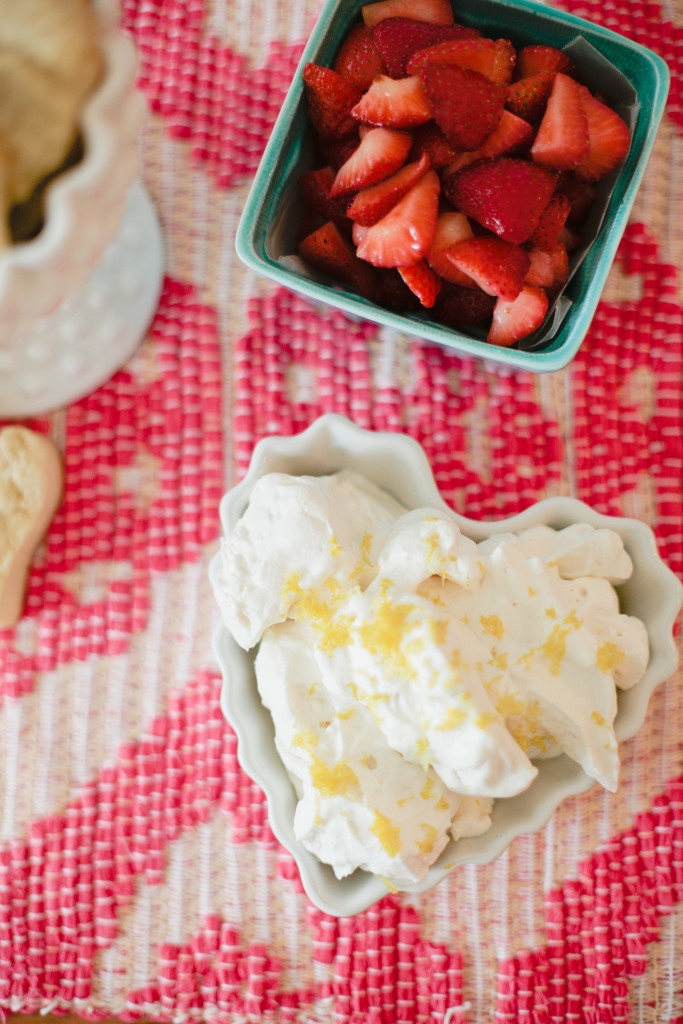 For the strawberries cut them up into halves or quarters and sprinkle some sugar on them to taste.
Don't forget the most important part…the whipped cream! Whip the heavy whipping cream first (until it can form a peak) stir in powdered sugar and vanilla extract to taste.  I sprinkled some lemon zest on this one to add some citrus flavor.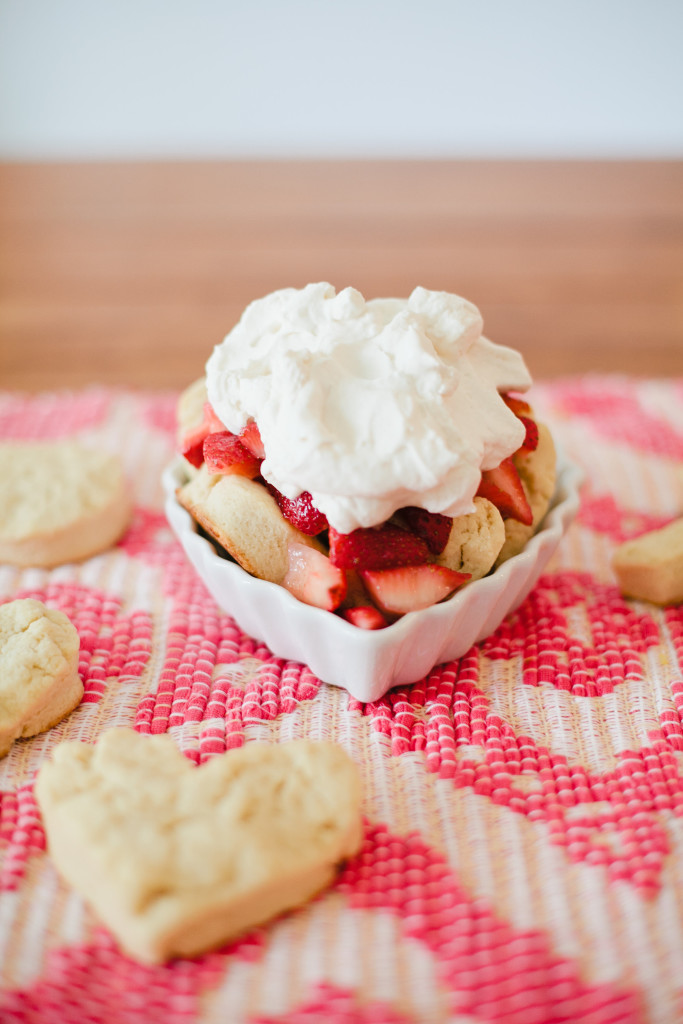 Place the warm buscuit on the bottom of the bowl, top with the strawberries and add as much whip cream as your heart desires….