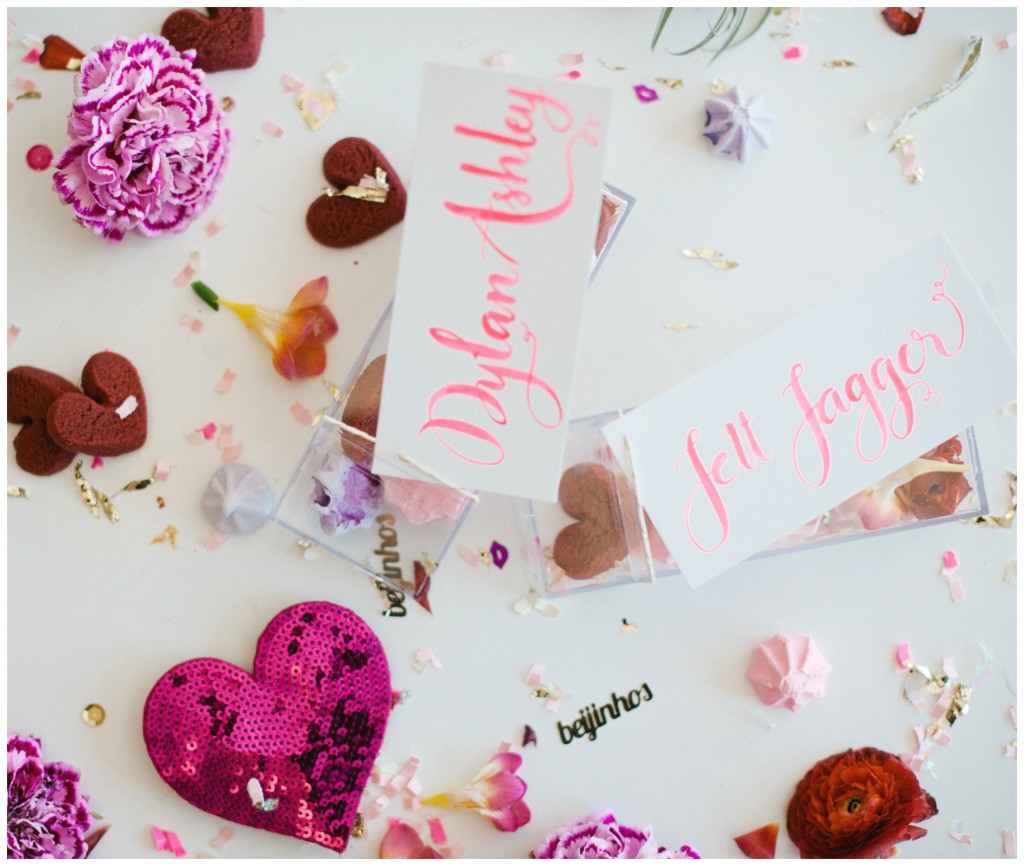 Valentine's Day is the perfect occasion to have your little one give a sweet valentine that is made + packaged with love
You can't go wrong with mergiune kisses…A sugary kiss everyone will pucker up for!
Start with store bought or freshly made meringue kisses. (They can be found at most stores in either white or mixed pastels)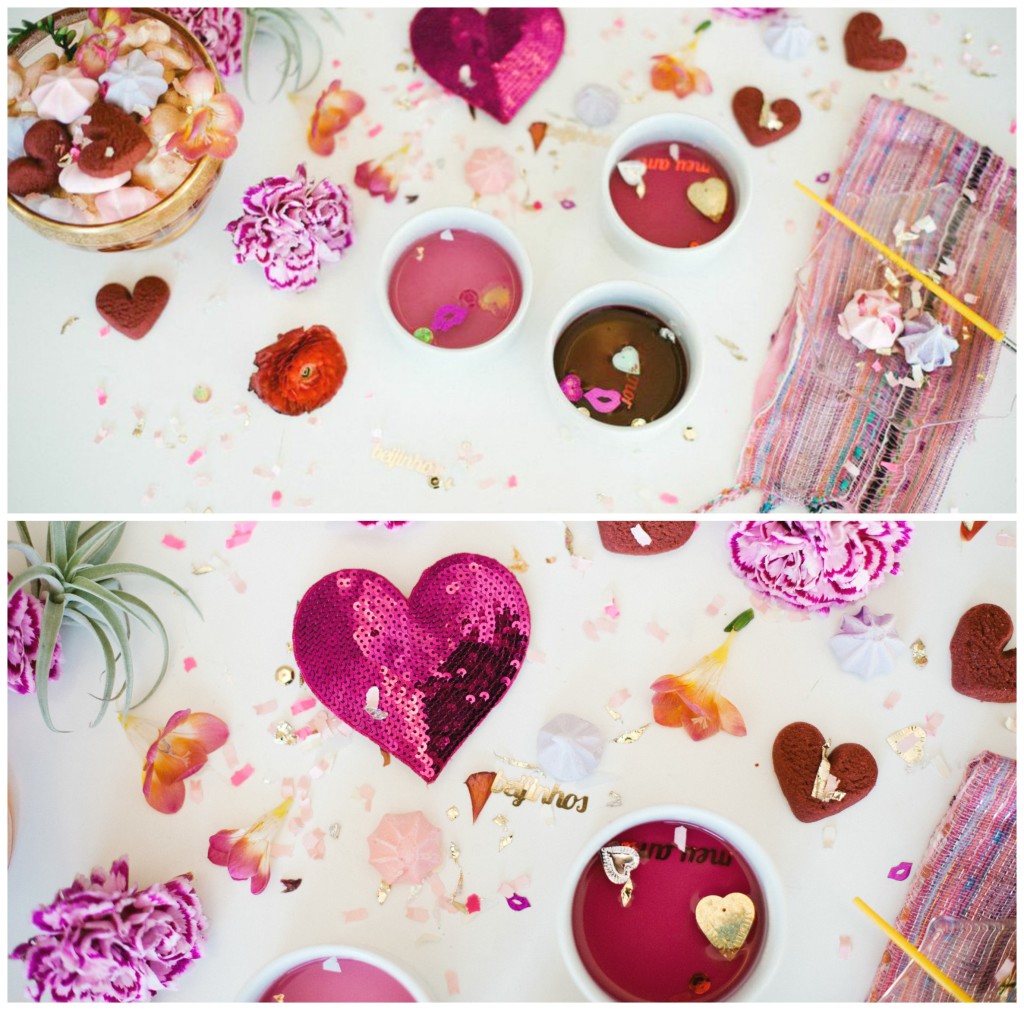 Squeeze a couple drops of food coloring and add water to create your perfect color palette…. The more water you add the lighter the color will be….
We used just red and created a mix of light to dark pinks to play with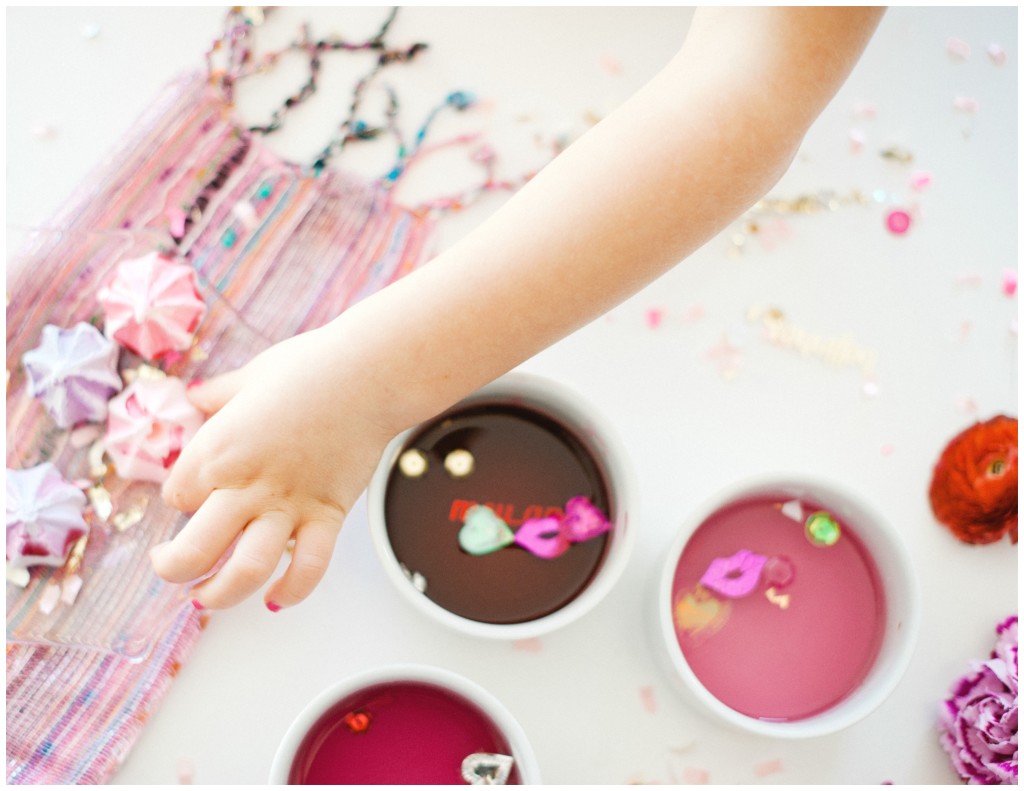 Then let your little have fun!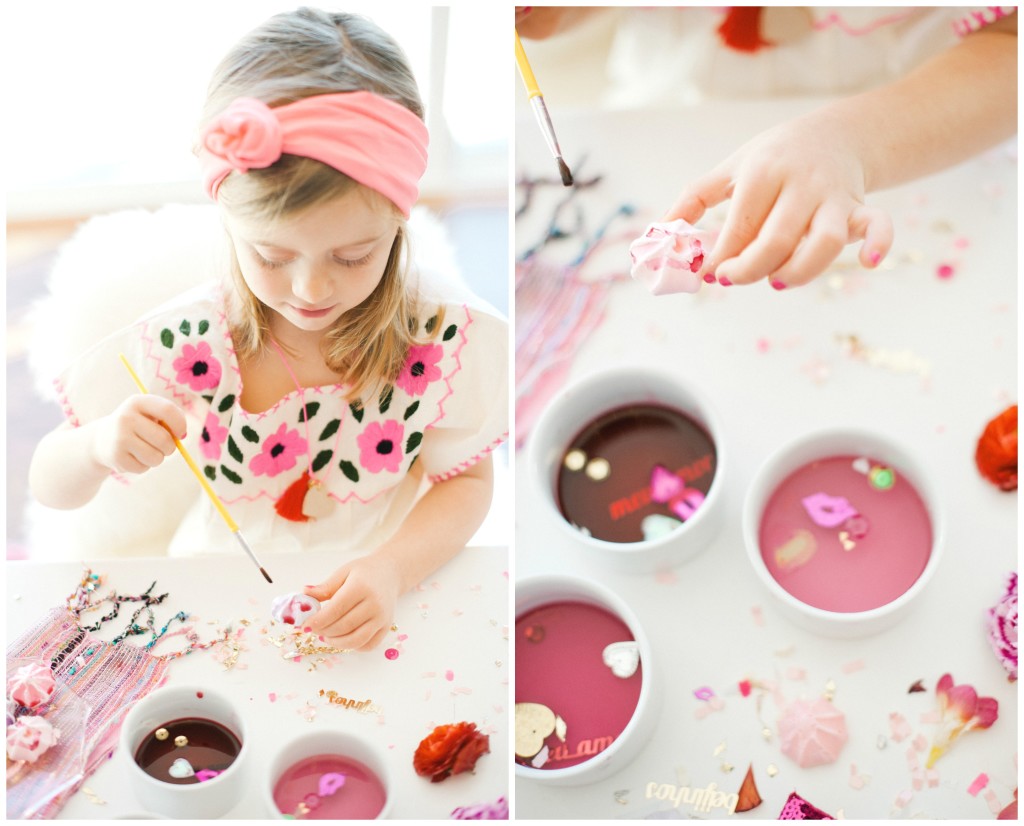 Dylan loved painting the kisses, making sure each one was perfectly painted for her valentines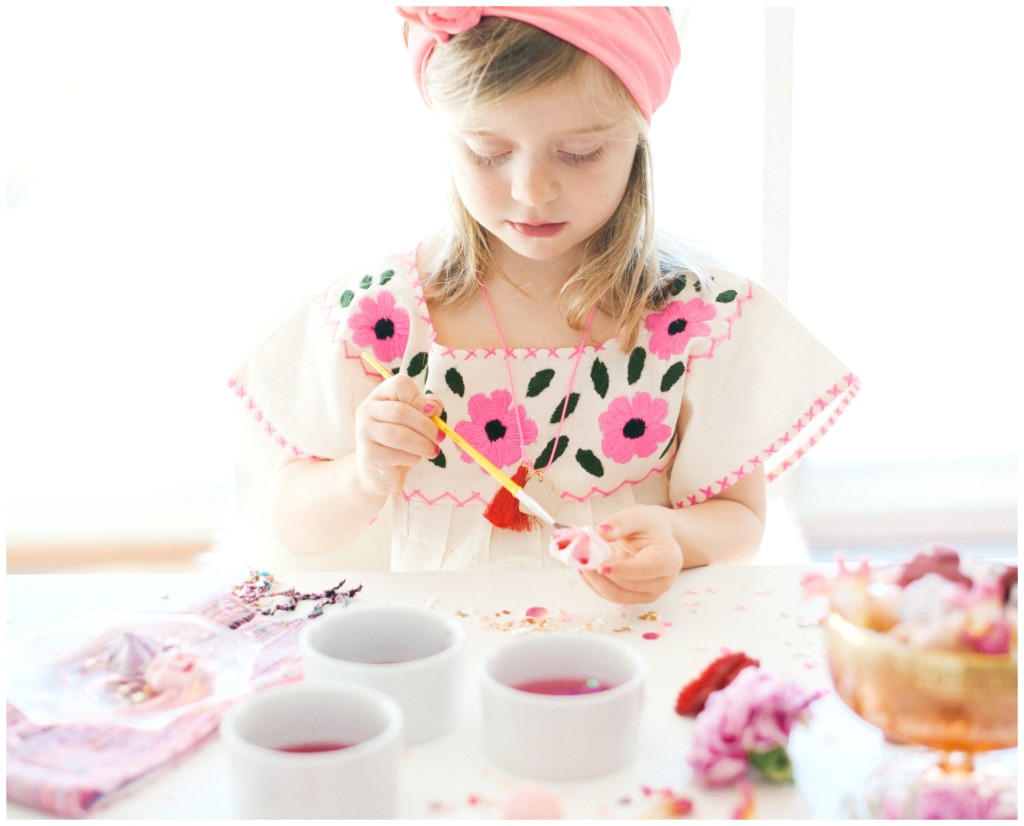 And of course had to have a few herself….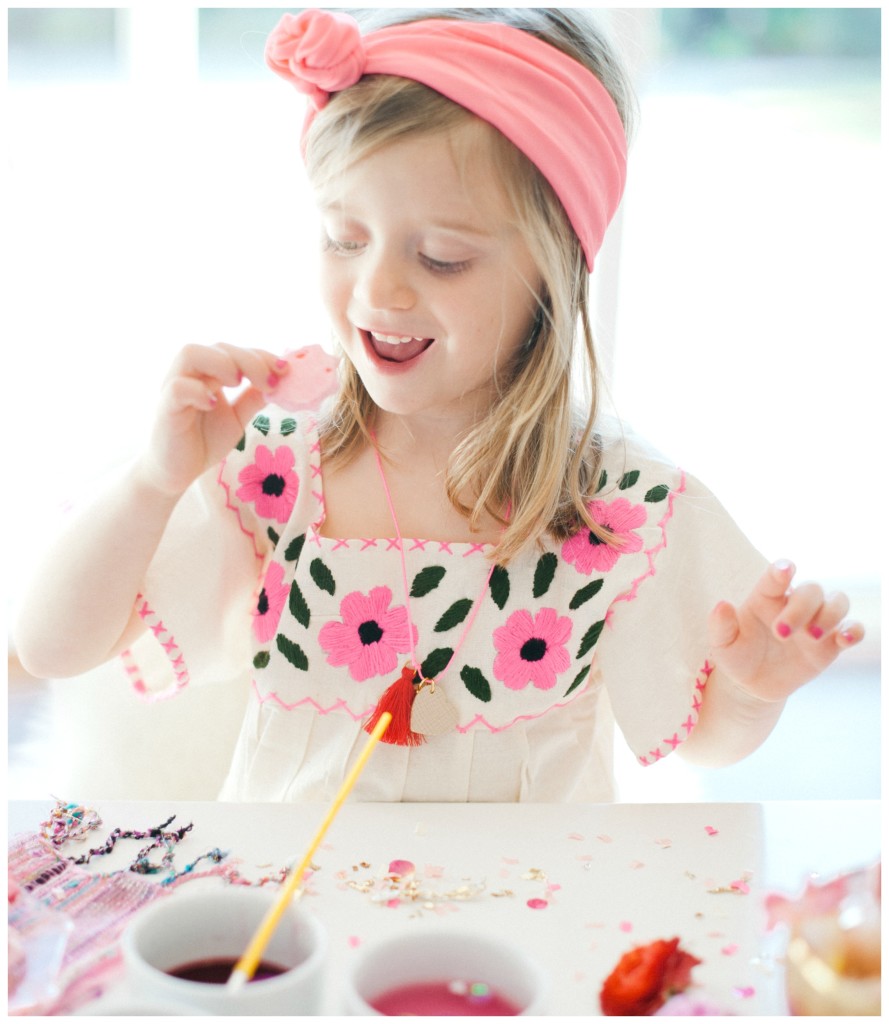 We packaged the watercolor meringue kisses in an acrylic tube box, and tied a pretty + pink personalized tag on each one.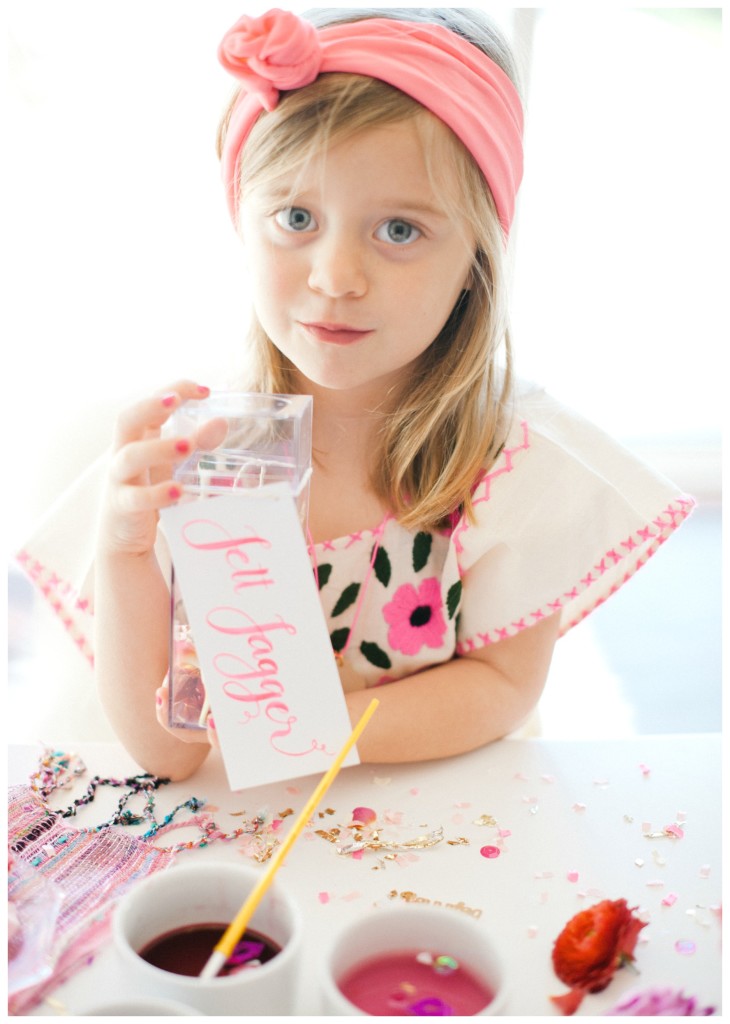 These tags were done by the talented Anne Robin!
Here is Dylan with her sweet meringue kisses ready for her favorite valentine- her brother!
Hopefully we made Dylan's list cause these sweet kisses sure do look pretty yummy!
All these sweet moments are captured by Cassie Green