Fall…you are such a good time of year.  We've just come off our Summer high and get to experience the leaves changing, the air getting cooler, the holiday's and oh yeah how could we possibly forget…football.  Hello?? Don't know about you, but our husbands love it and we do to, maybe not as much as they do but we enjoy a good game and some partying surrounding the game if you know what I mean.  I grew up a UCLA fan because my dad is a complete fanatic.  So every fall we geared up for some Bruin football and a super fun tailgate before the games. For the last game of the year, which was usually when they played USC, my parents would buy hundreds of tickets and invite all of their friends, get a caterer, and even music to play!!  Crazy fun right??  We had a blast! Now if you are a Bruin, your not really a fan of USC.  They are both amazing schools and great teams, but you have to pick a side…you can't like both.  With all this said, we thought it appropriate for some fun tailgate inspiration surrounding the game this weekend!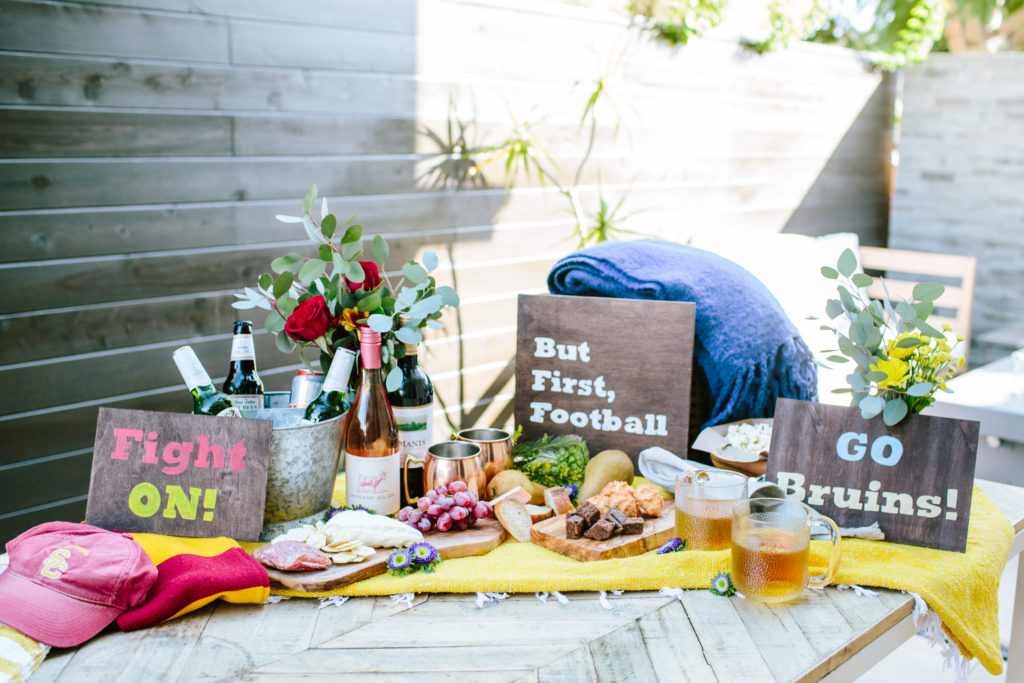 Grab your self a couple Gunn & Swain blankets and take a trip to Trader Jo's and your good!!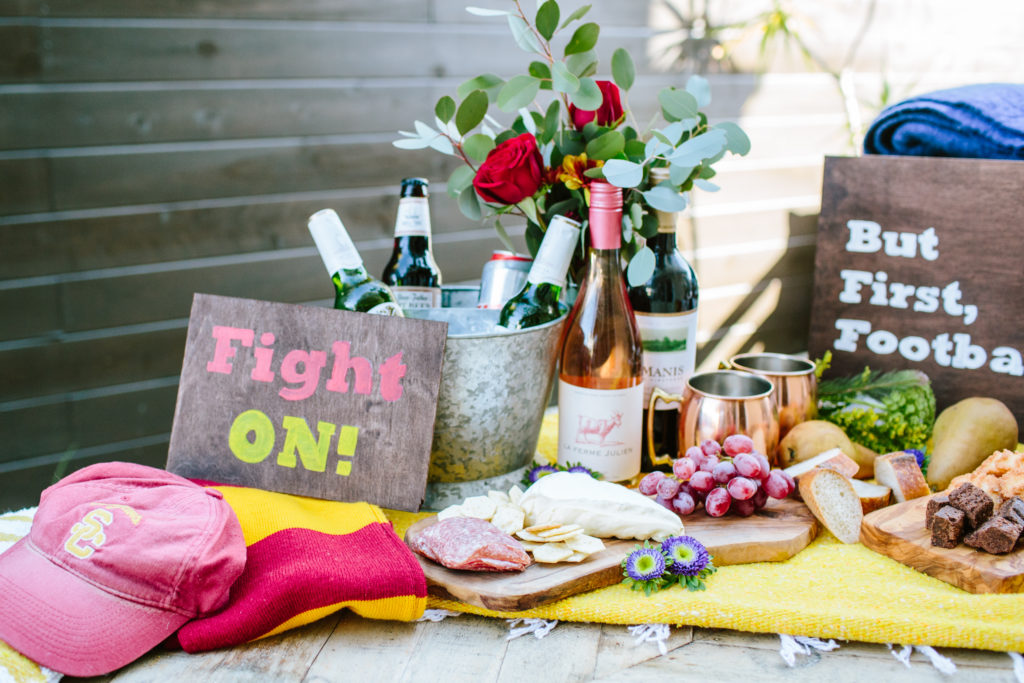 We had the talented Blot and Dot make some essential signs for us setting the tone perfectly.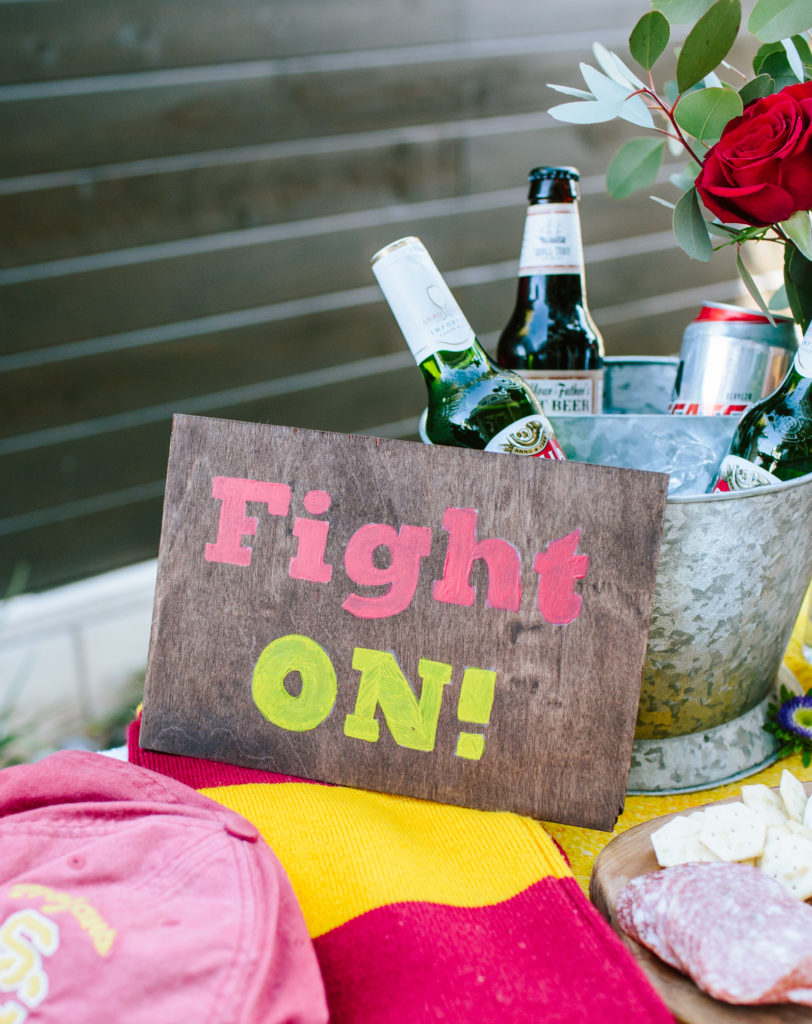 Don't forget some finger apps that go well with the spirits…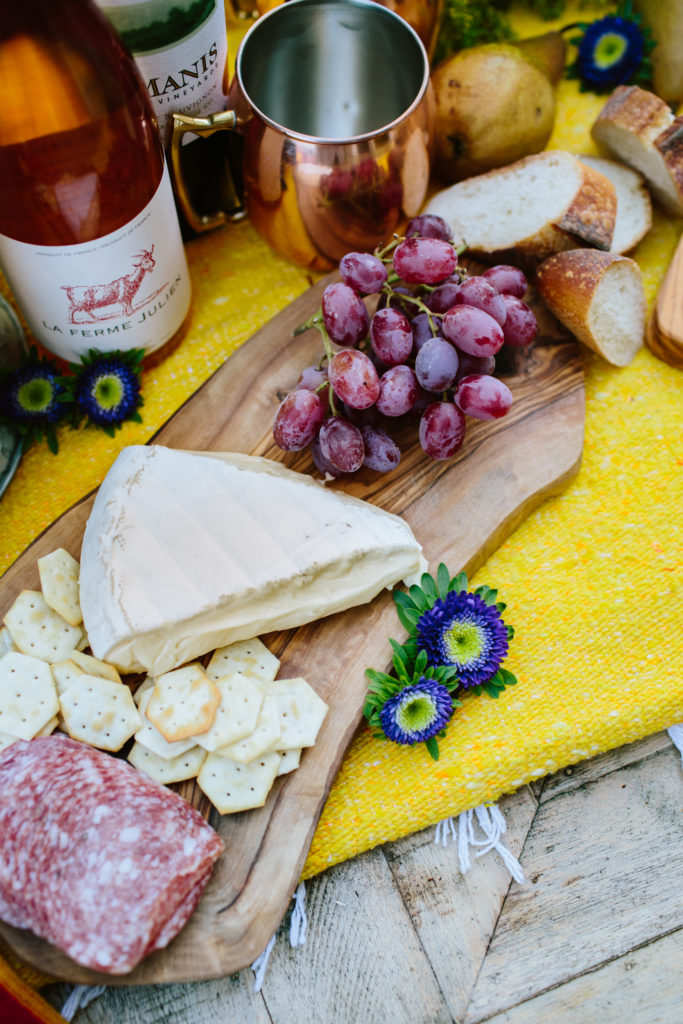 …and some yummy grab and go sweets.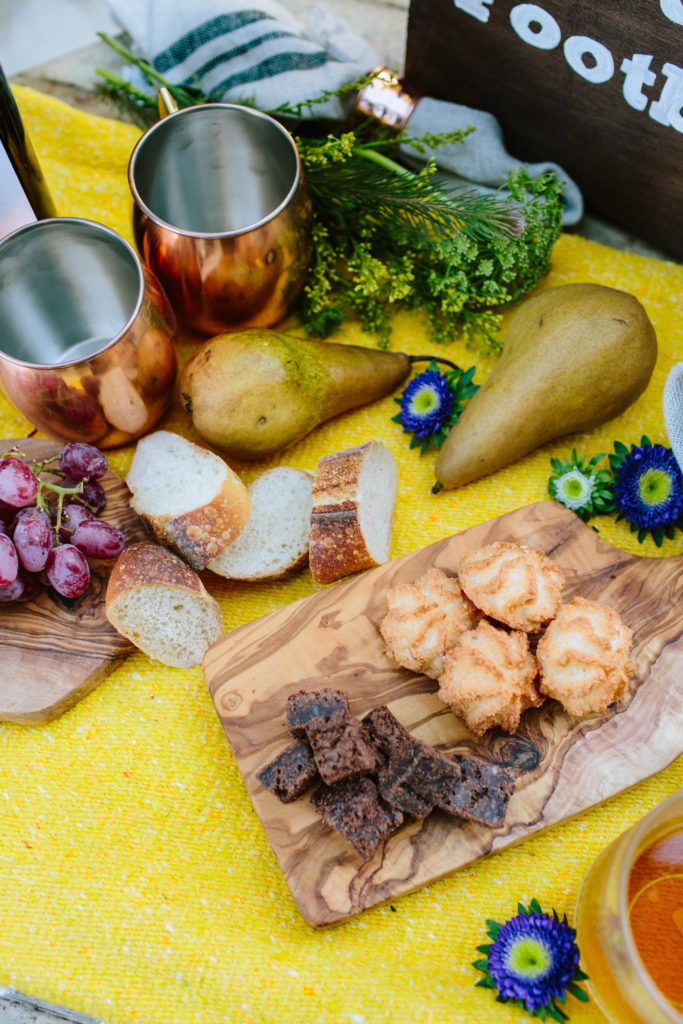 You can find these pretty olive wood cutting boards at The Little Market. And the copper accents (mule mugs & napkins) at Pottery Barn.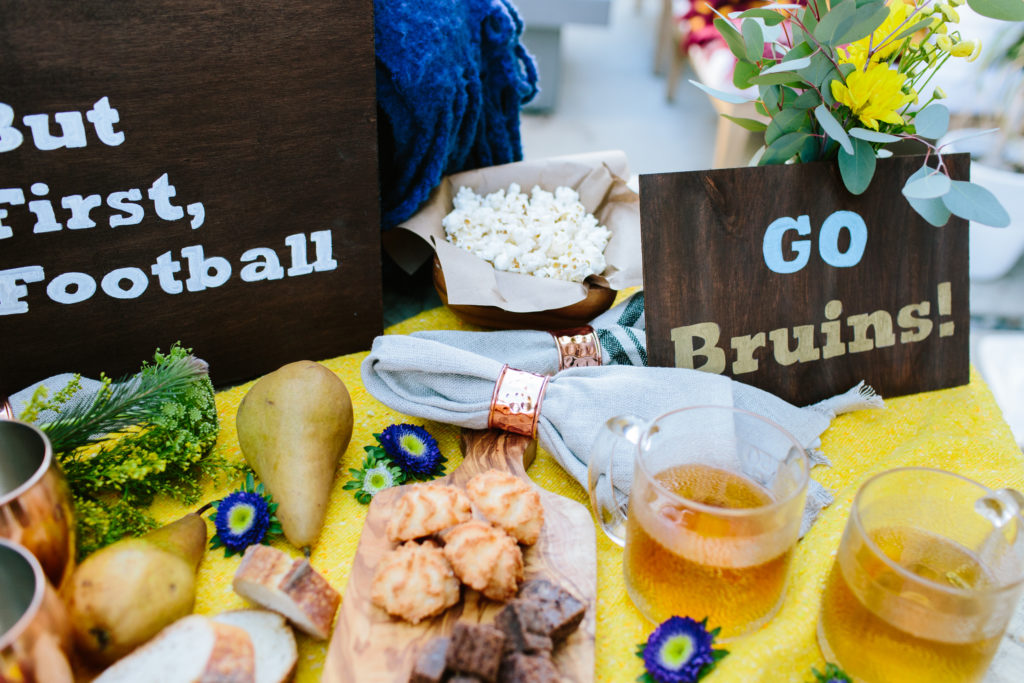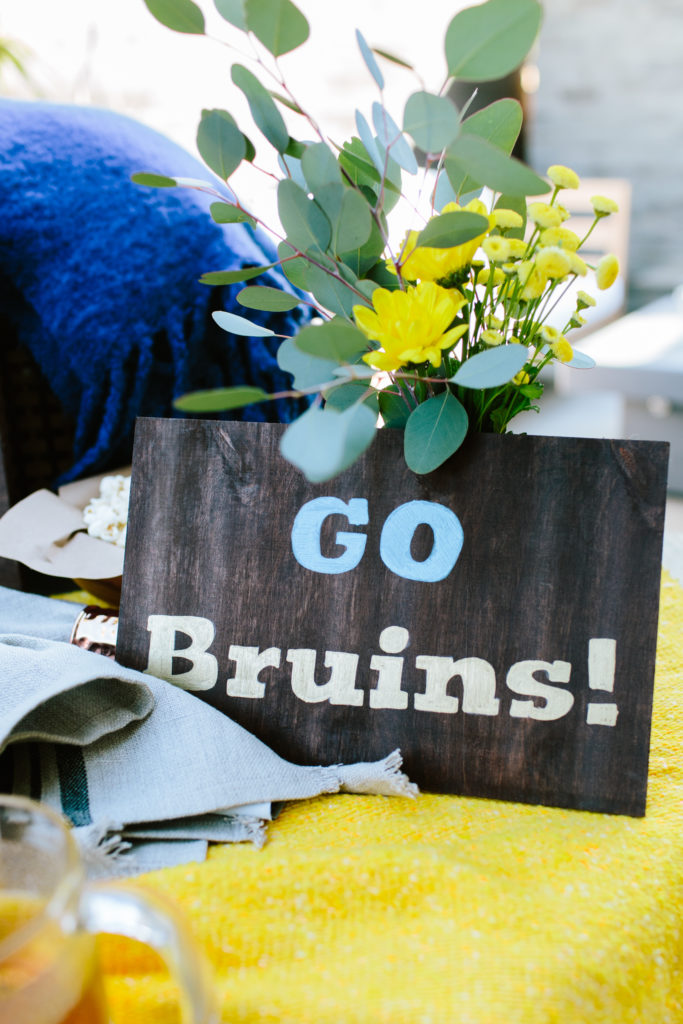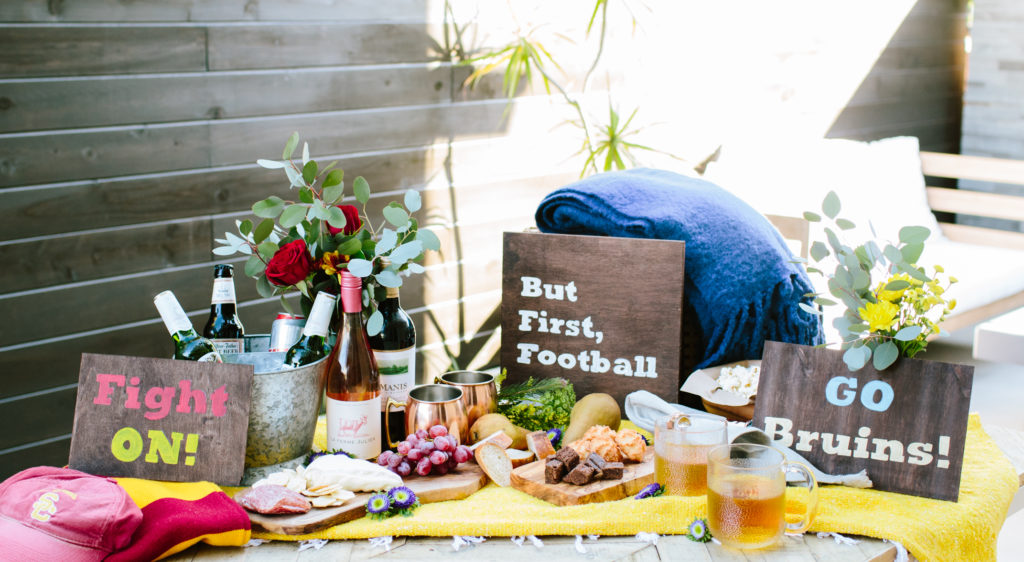 Hey so have fun this weekend tailgating, we know we are!!
And Go Bruins!!  Haha, I'm a little partial to the underdog.
Xx Leah
All photos by Kayla Adams