Today we are sharing how to throw the prettiest Fall micro gathering. With the climate in our world right now everything has become micro – have you noticed? Micro weddings are all the rage. Since we can't have large gatherings things are becoming smaller and more intimate, and I for one actually love it.
From what I've learned with events, usually the smaller you have it, the prettier you can afford to make it. With fun details and spending more time or money on making each piece special.
Well, today we are sharing our inspiration for a pretty Fall micro gathering, including recipes for food and cocktails! Keep scrolling to see, I'm smitten with this one!
Photos by the talented Jessica Lynn Photo
Featured on Green Wedding Shoes today!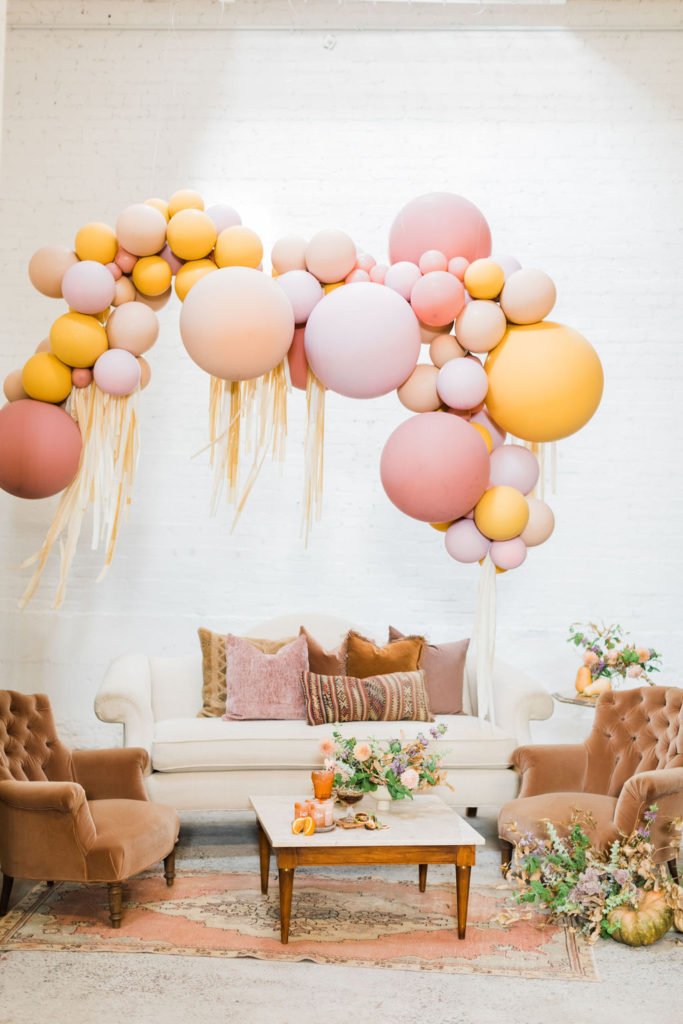 Every amazing event starts with a pretty invite!!! All of the details are by the incredible Aislinn from Proper Letter. She did the simple yet pretty invite, calligraphy on the dusty rose envelope, stir sticks, cocktail menu and customized Himalayan shot glasses. More on those later, but can we talk about how gorgeous this all is together?! Styled on a Chasing Stone styling mat with ribbon from Party Crush Studio and florals from Third & Park.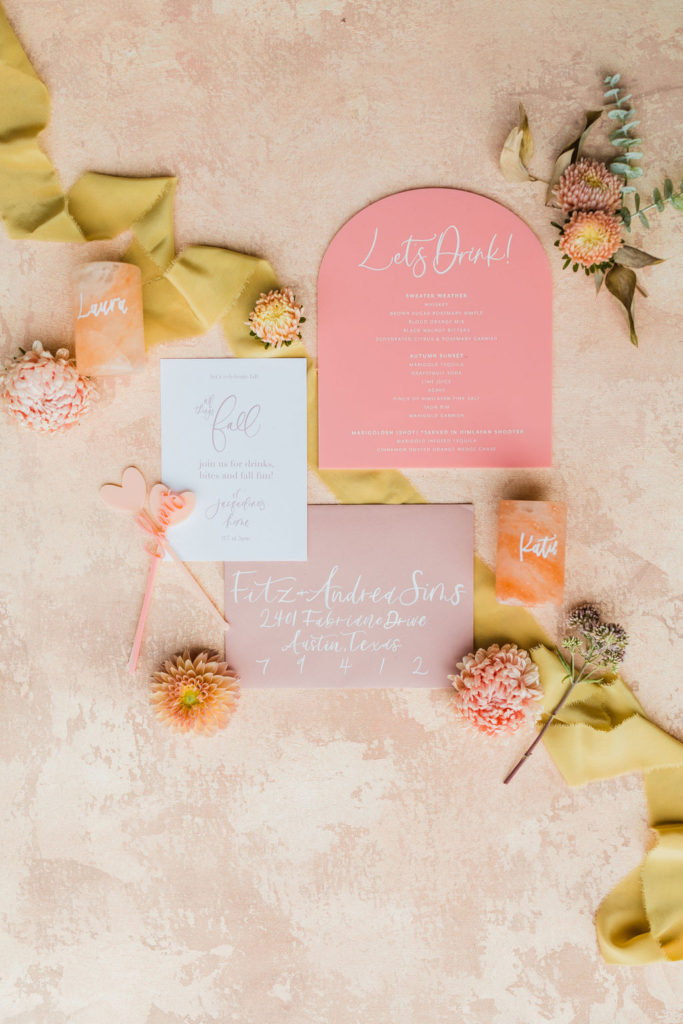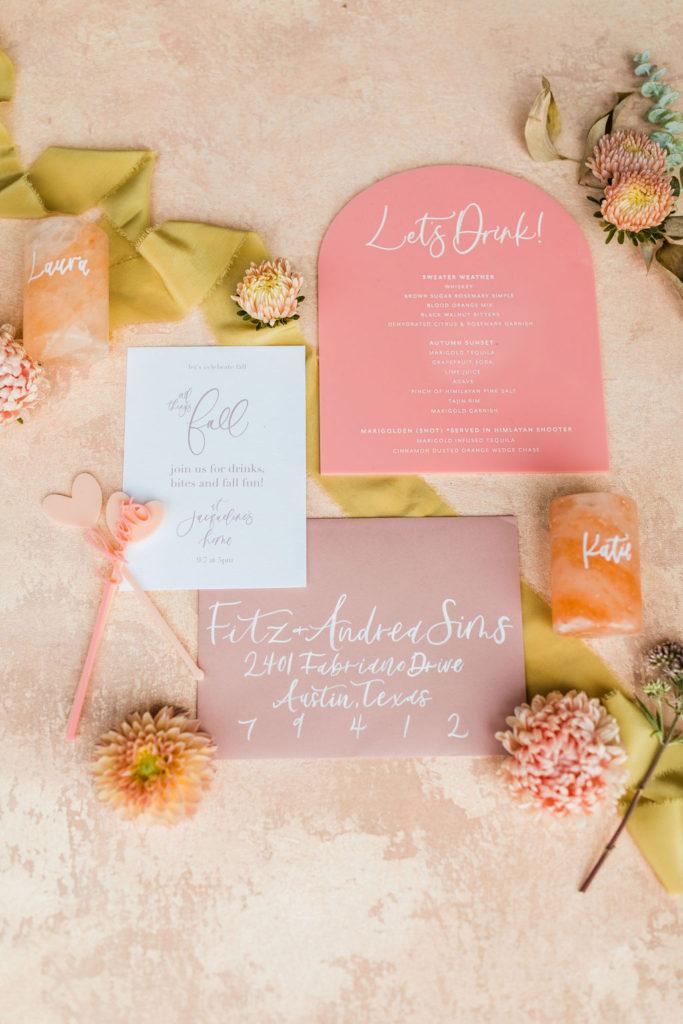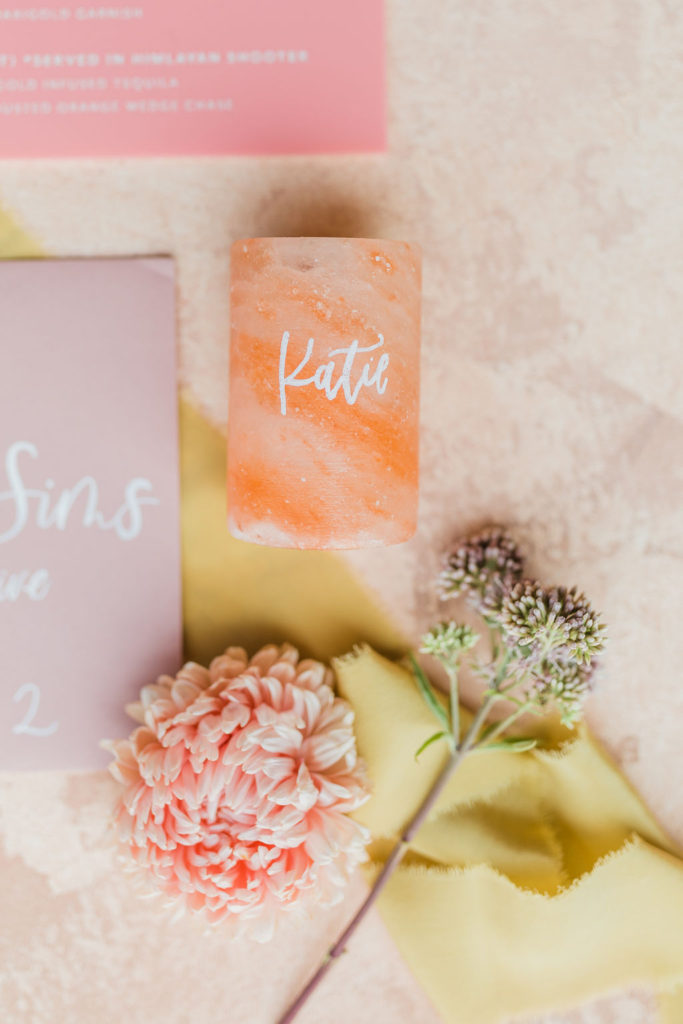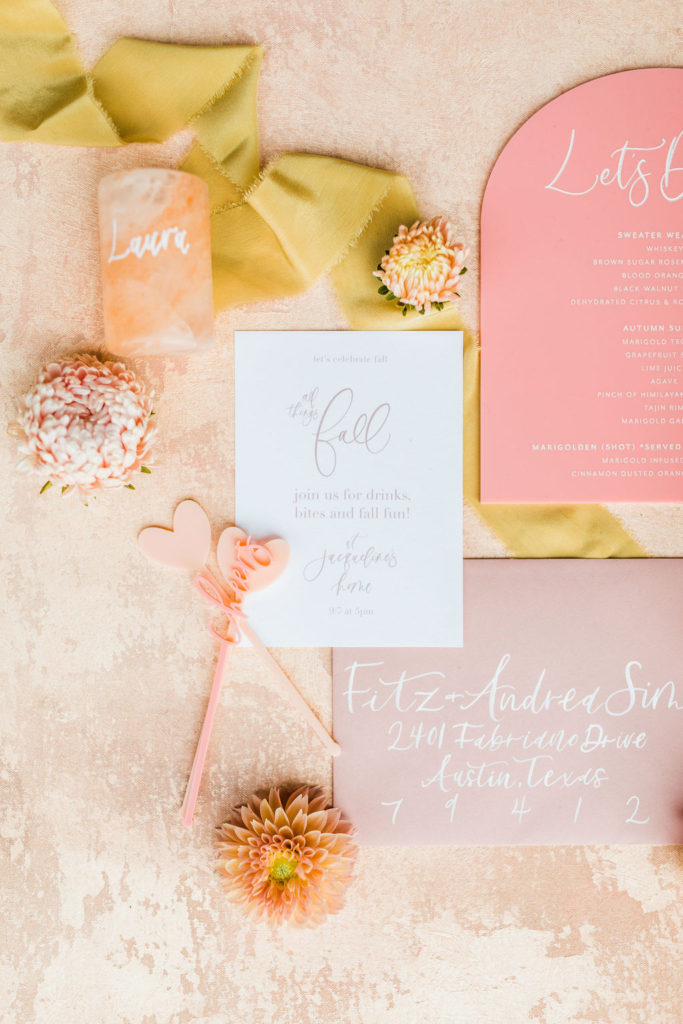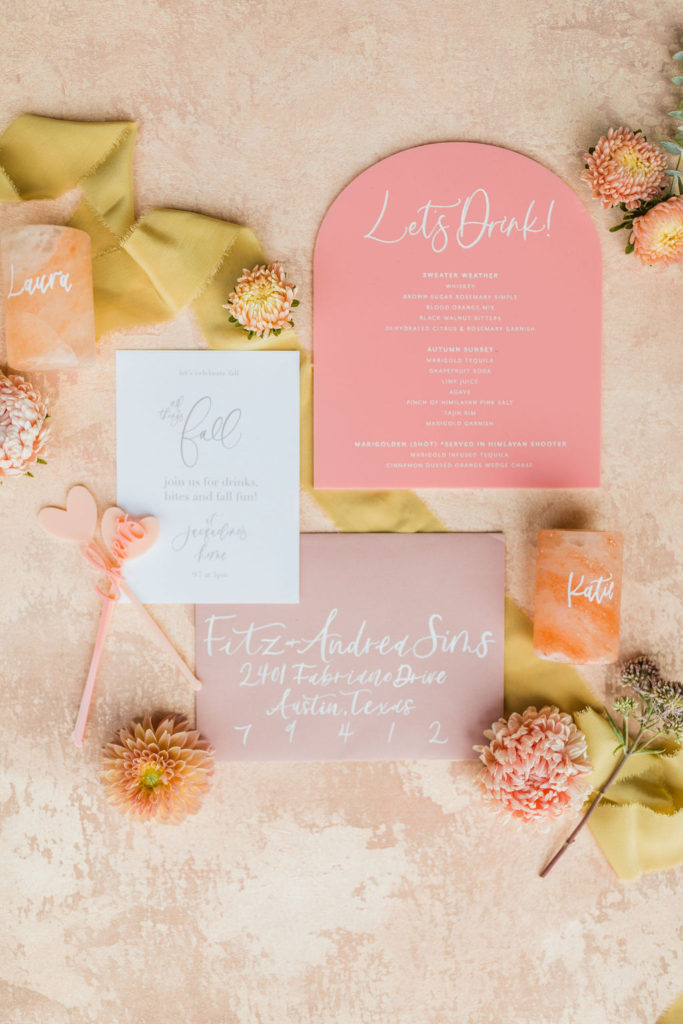 Let's start our gathering off with the bar! I mean really, it's the first place everyone goes, can I get an amen?!
The lovely ladies at Bottles & Blooms handled the cocktails for us. They always come up with fun themed cocktails that work with our parties or shoots. In this case, they created three delicious cocktails – Sweater Weather, Autumn Sunset, and Marigolden. Recipes coming up, but first let's check out the decor…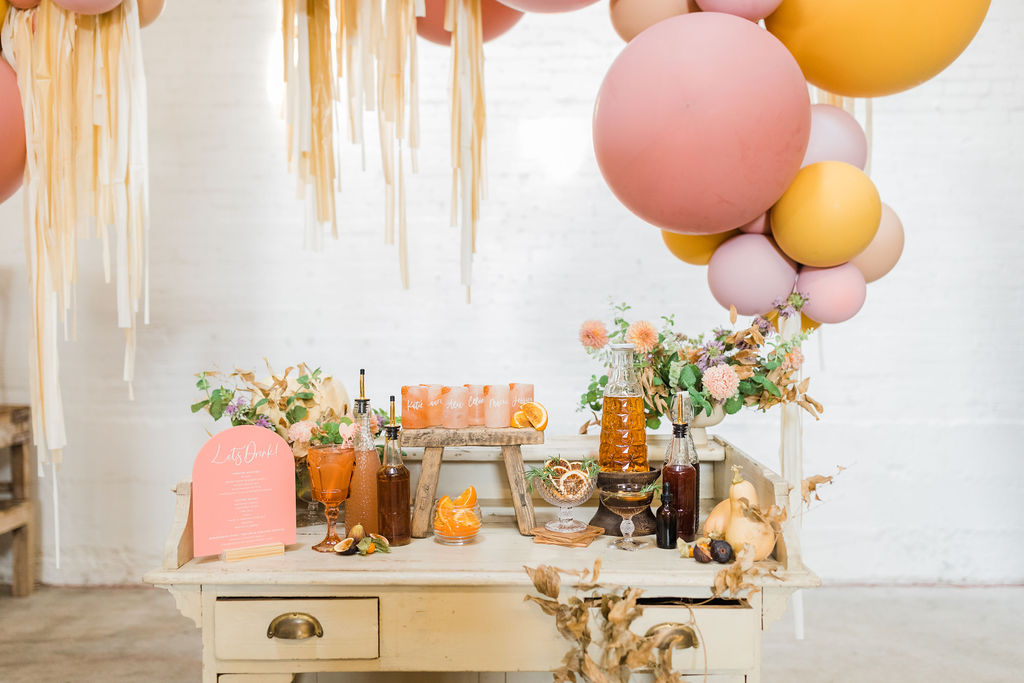 I mean, how cute is this set up?! Of course, we have the pretty balloons by The Pop Shop. Her colors are so fun for this one – a bit of marigold mixed with nude and a mix of rose-colored prettiness! Add in some fringe and you really have a party!!
The pretty rentals are of course from Marnie of Sweet Salvage Rentals. I love that little bar!! Reusing different vintage furniture pieces in new ways is always fun. And that rug?! Perfection with the colors and pretty print.
Third & Park is responsible for all the stunning Fall floral arrangements you see. She used all kinds of textures including Fall foliage in the perfect neutral tones. Mixed with the greenery and the blush and lavender flowers, it just looks so pretty! Oh, and all the pumpkins and butternut squash? Those are from Marnie's mom's garden!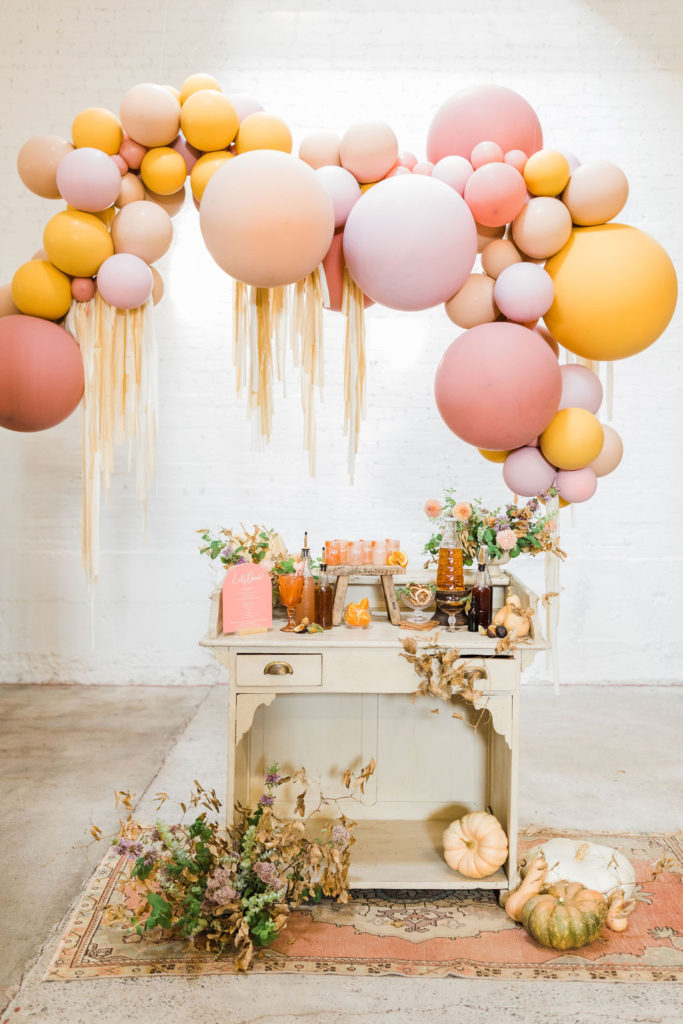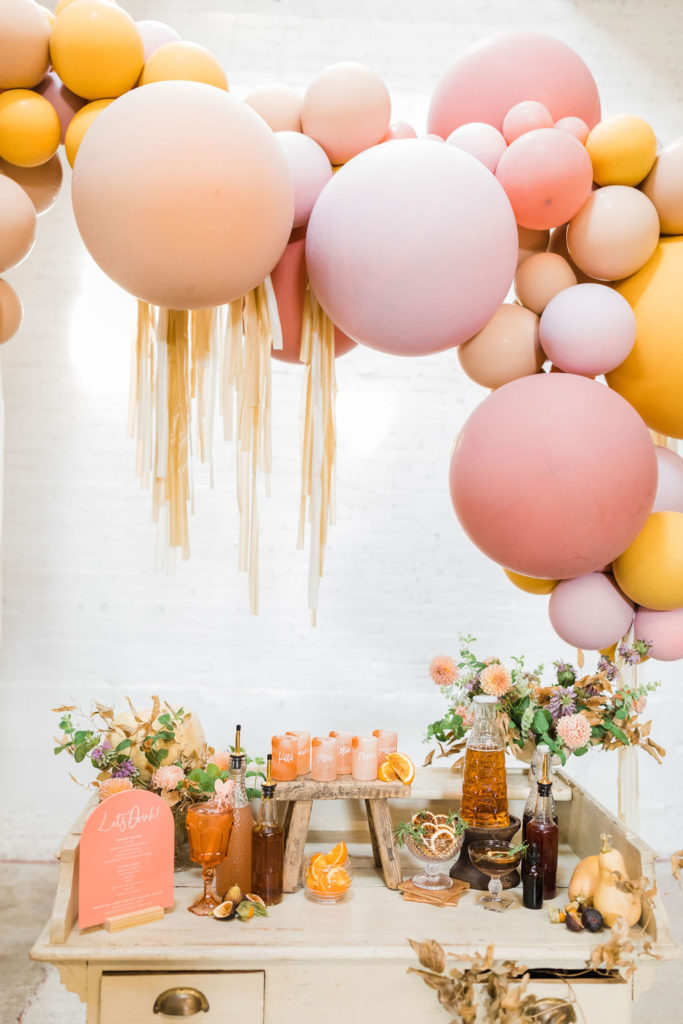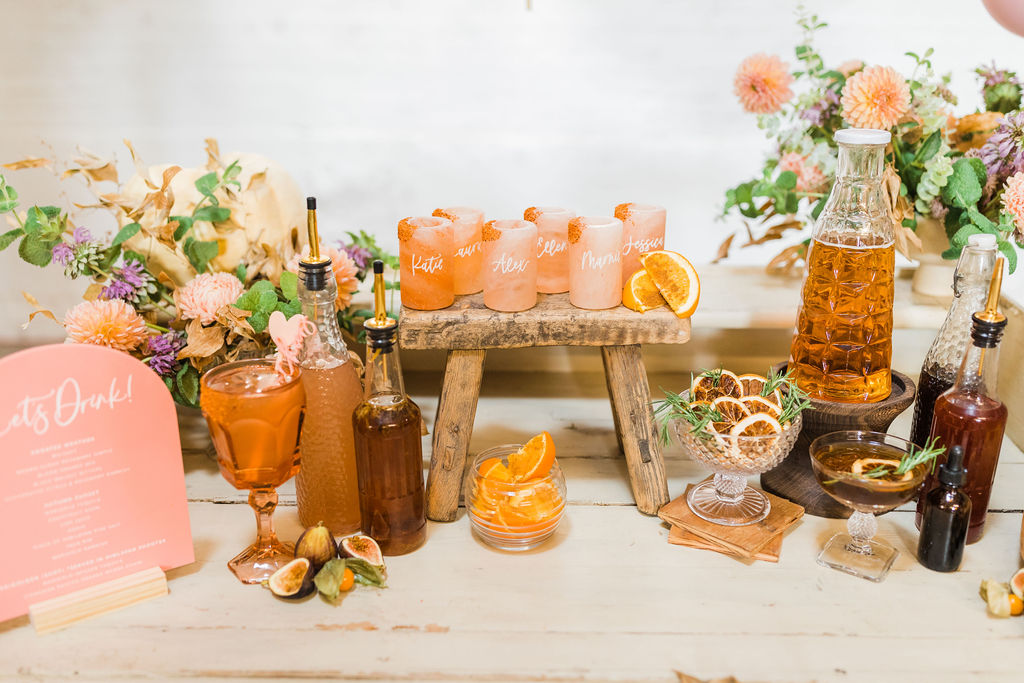 There's that pretty pink menu and the stir sticks Proper Letter created for us! Looks perfect on our bar set up! And I love the way Bottles & Blooms add in all those fun details when they style like figs, rosemary, and kumquats!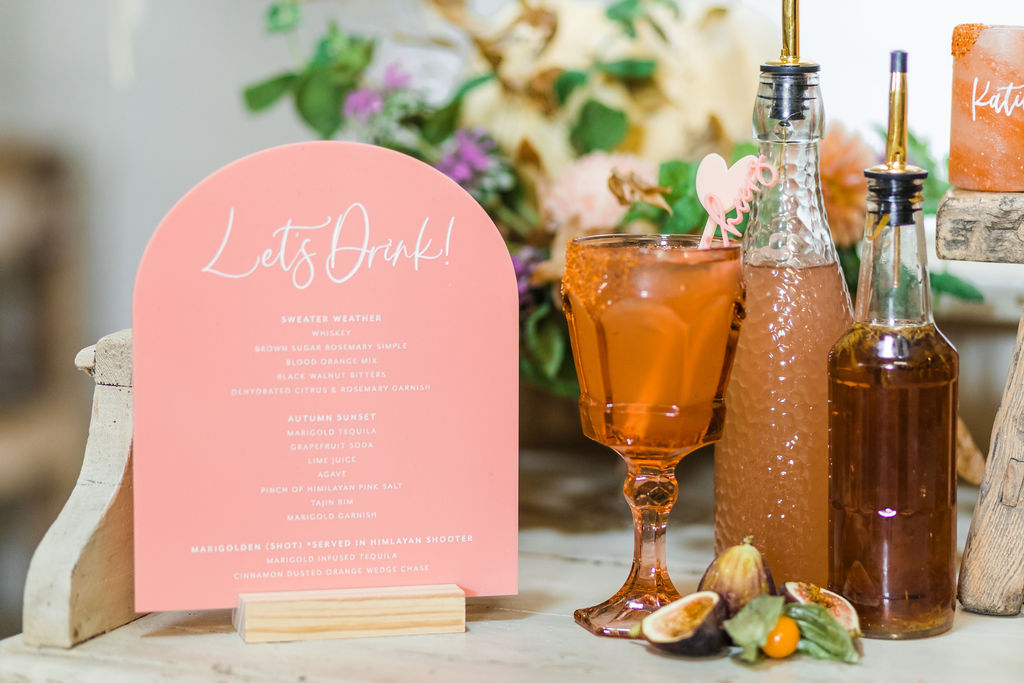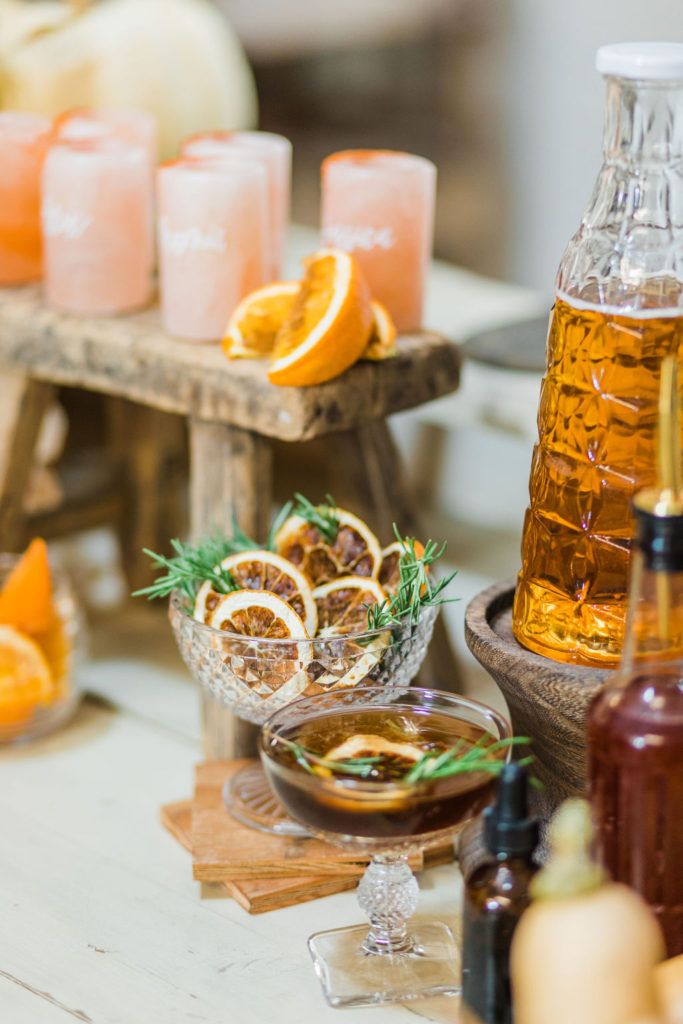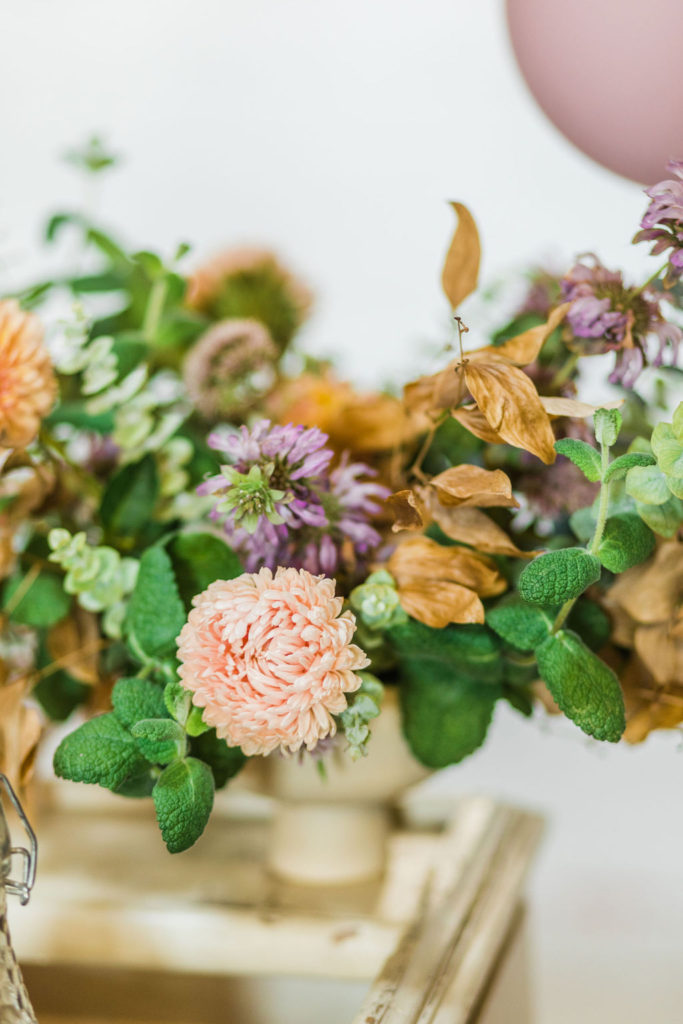 Our first cocktail, Marigolden is a shot served in these pretty ladies! We have used Himalayan shot glasses as favors or place cards at a few of our weddings. I wanted to showcase how pretty they are and having them at a micro gathering sounded pretty awesome! Kicking the night off with friends with a delicious shot?! Yes, please! The recipe from Bottles & Blooms is below…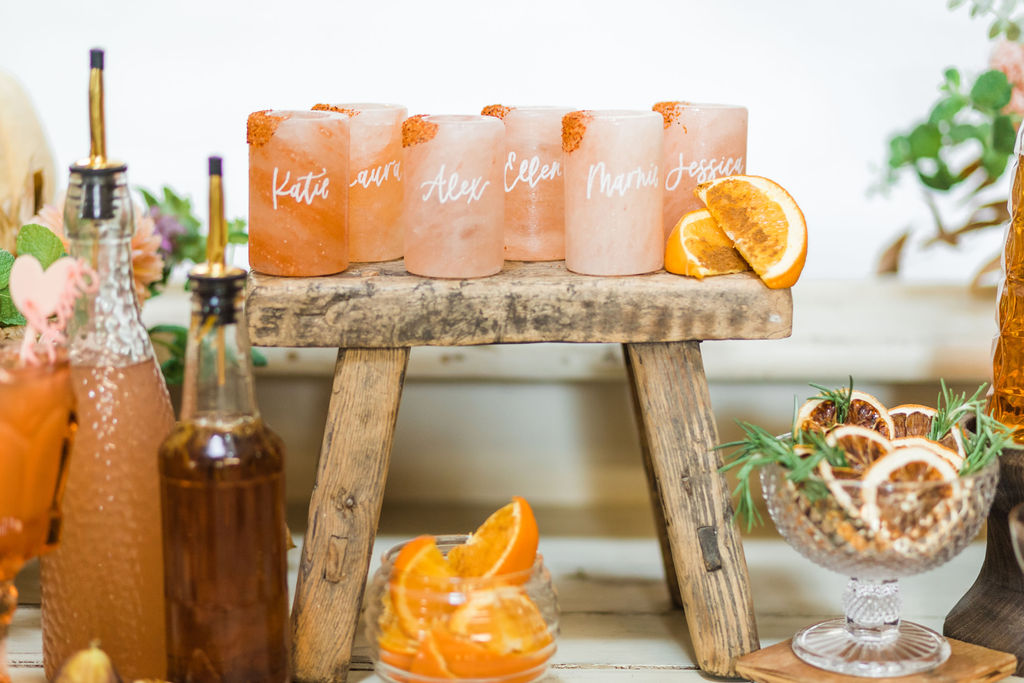 Marigolden Shot
Served in Himalayan shot glass
2oz Marigold Infused Tequila
Chased with a cinnamon dusted orange wedge
For Marigold Inused Tequila
In a large sealable bottle add
32oz of reposado tequila
1 cup of dried marigold flowers
2 whole cinnamon sticks
Shake sealed bottle & leave to sit for 3-4 days unopened in the refrigerator.
Strain out marigolds & cinnamon & enjoy in a cocktail or straight!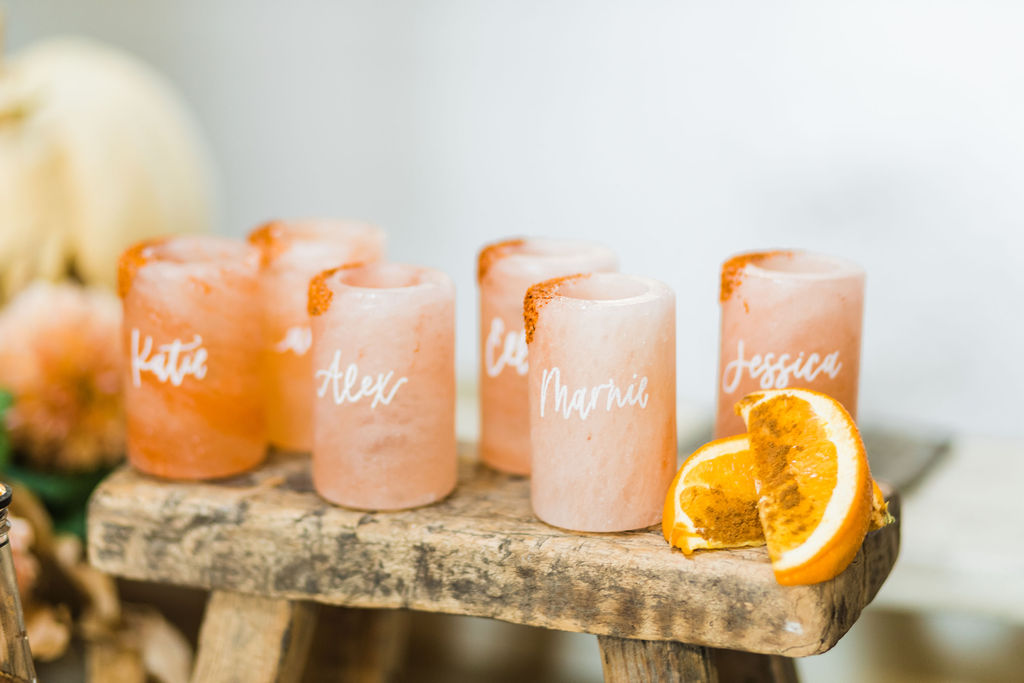 Next up is this pretty little lady – Sweater Weather! Keeping things cozy for Fall with a good buzz, haha!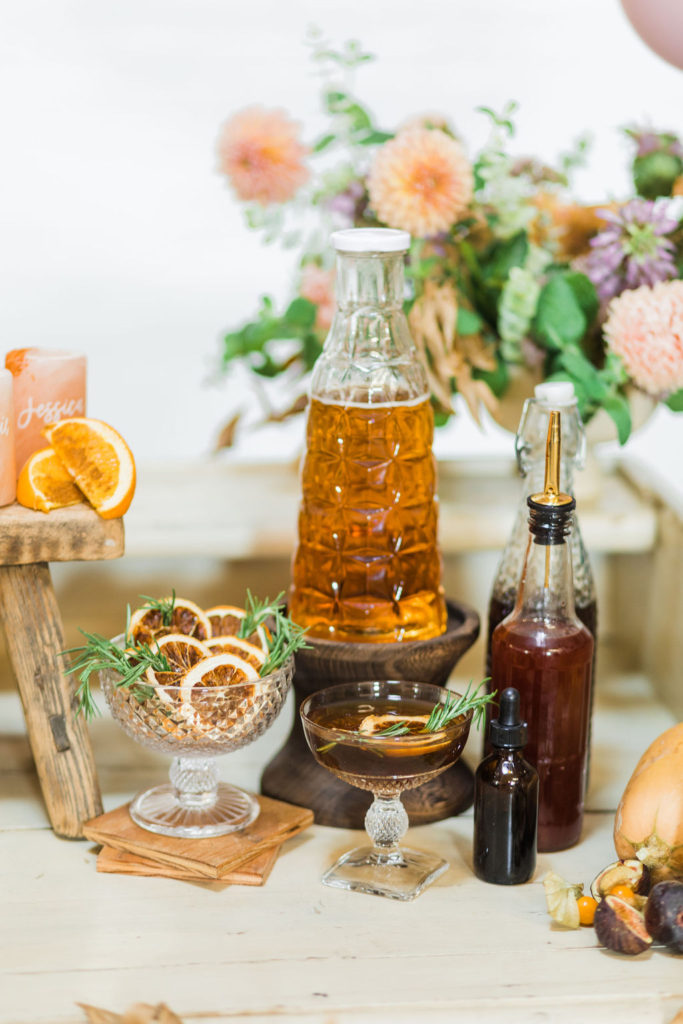 Sweater Weather
Served in a 9oz coupe
In coupe add
2oz Whiskey
1oz Brown sugar rosemary simple syrup
2oz Bottled blood orange mix
1 dash of Black walnut bitters
Add a few ice cubes to coupe
Stir in clockwise rotations 4-5 times
Served in a 9oz coupe
In coupe add
2oz Whiskey
1oz Brown sugar rosemary simple syrup
2oz Bottled blood orange mix
1 dash of Black walnut bitters
Add a few ice cubes to coupe
Stir in clockwise rotations 4-5 times
Garnish with a rosemary skewered dehydrated citrus wheel
For 1/2 Batch of Brown Sugar Rosemary Simple Syrup
Wash fresh rosemary pieces thoroughly.
Measure out 4 cups of water & put on high heat.
Measure 4 cups of brown sugar & add to water, stir to dissolve.
Add 8 large sprigs of fresh rosemary to mixture, stir, bring to boil & turn off heat almost immediately.
Once cooled, pour the entire mixture into a heat-safe container. Refrigerate overnight.
Finish by double straining all ingredients out of syrup
Enjoy as a cocktail ingredient or in your coffee, on top of ice cream or directly added to a glass of bubbly!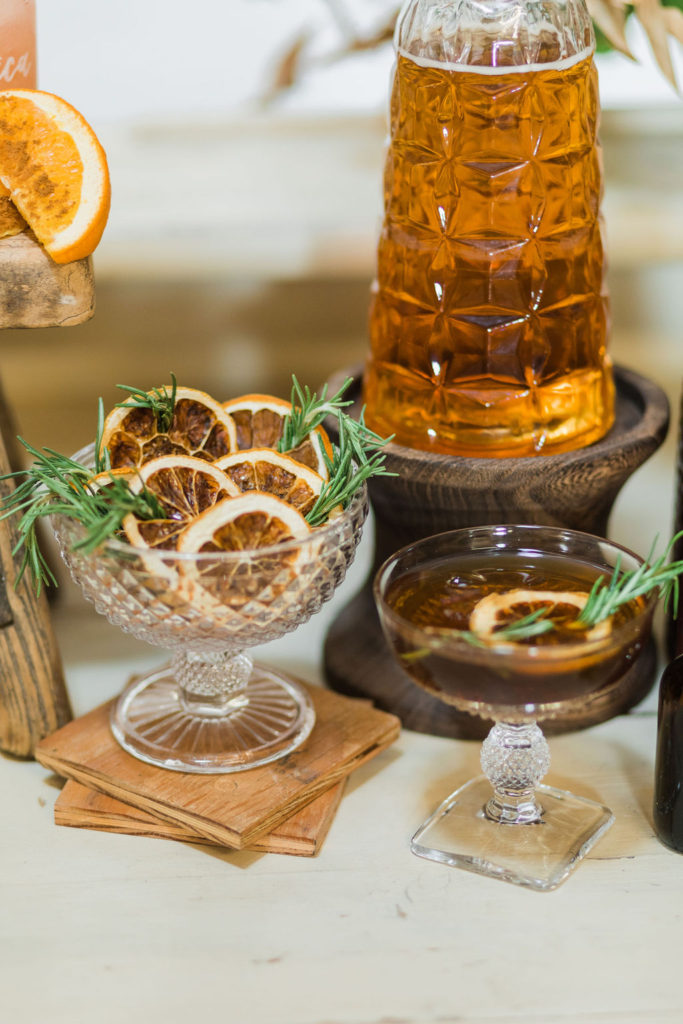 Last but not least is the Autumn Sunset, which is as smooth as it sounds! Summer sunsets are pretty, but Autumn sunsets are where it's at…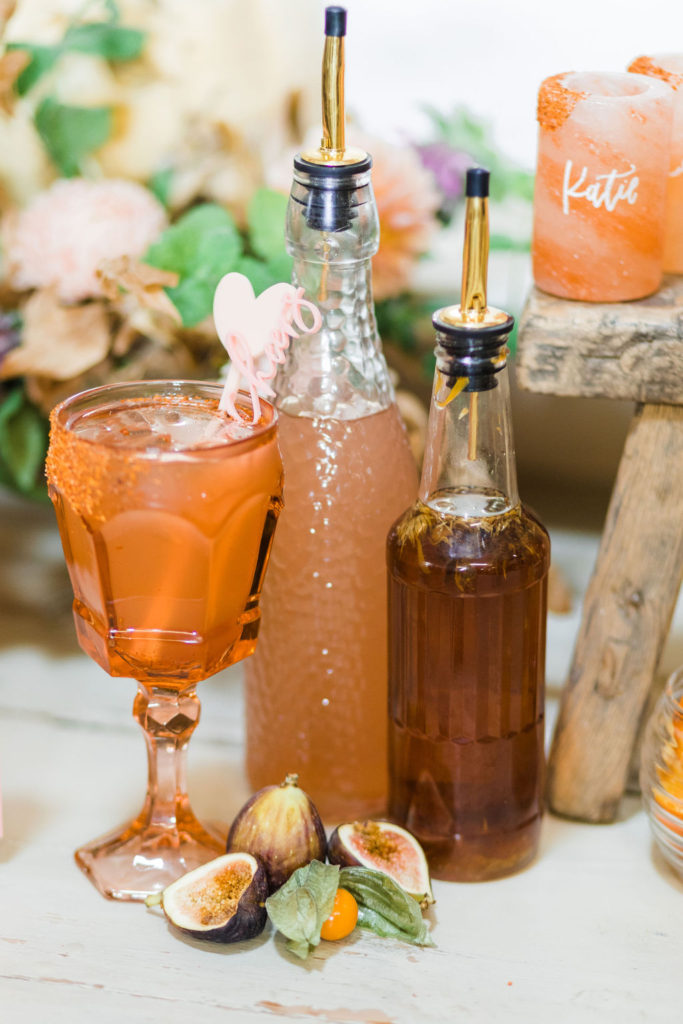 Autumn Sunset
Served in a 12oz glass over ice
Using a lime wedge wet the rim of your glass by dragging around the outer edge
Dip moist glass in Tajin for a spicy and colorful rim
In a shaker with ice add
3oz Marigold tequila **See above for recipe
2oz Lime Juice
1oz Agave
Pinch of Himalayan pink salt
Shake vigorously
Carefully pour the contents of the shaker into your cup
Top with grapefruit soda
Now that we have you all set for the bar, let's move on to the food!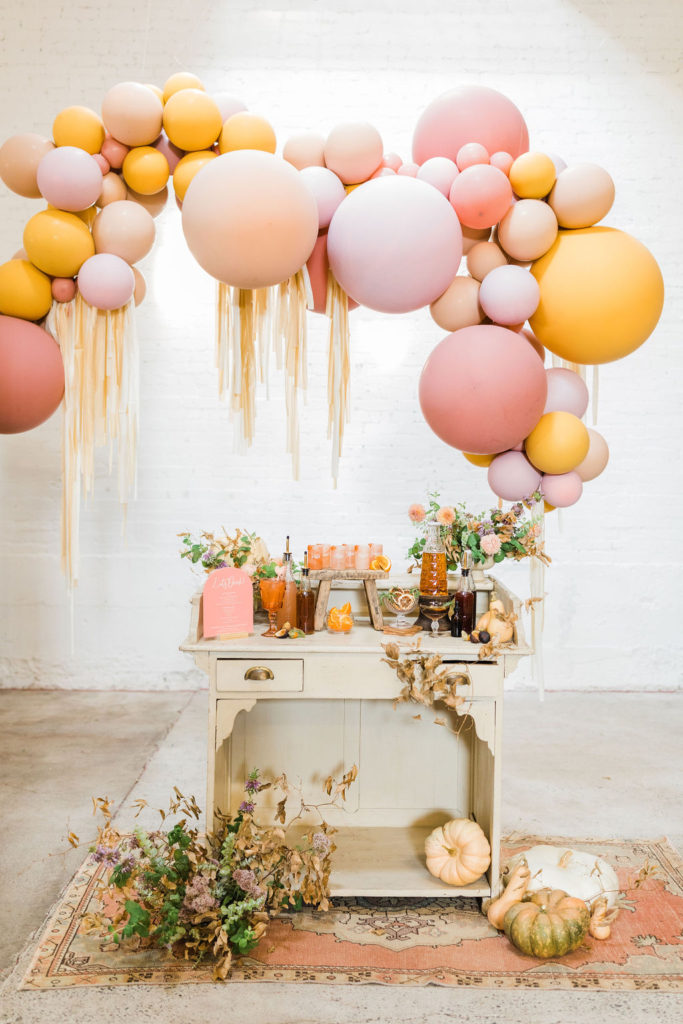 Look at that delicious spread, not only the flavors of Fall but the colors well! All put together by our friends at Colette's Catering. They are definitely the experts and are even sharing one of the recipes with us!!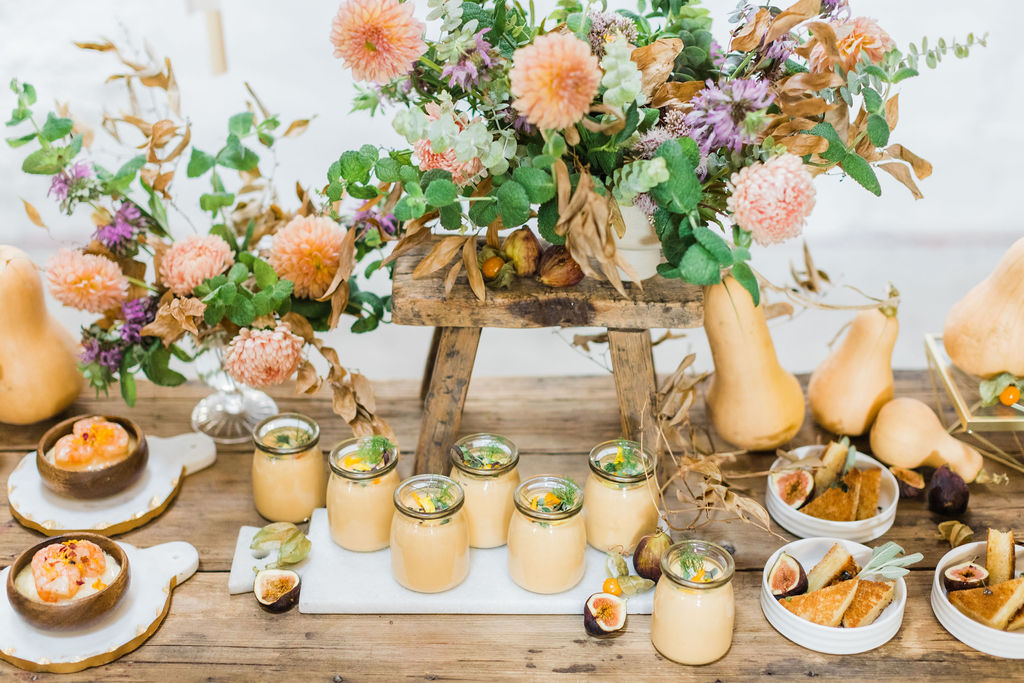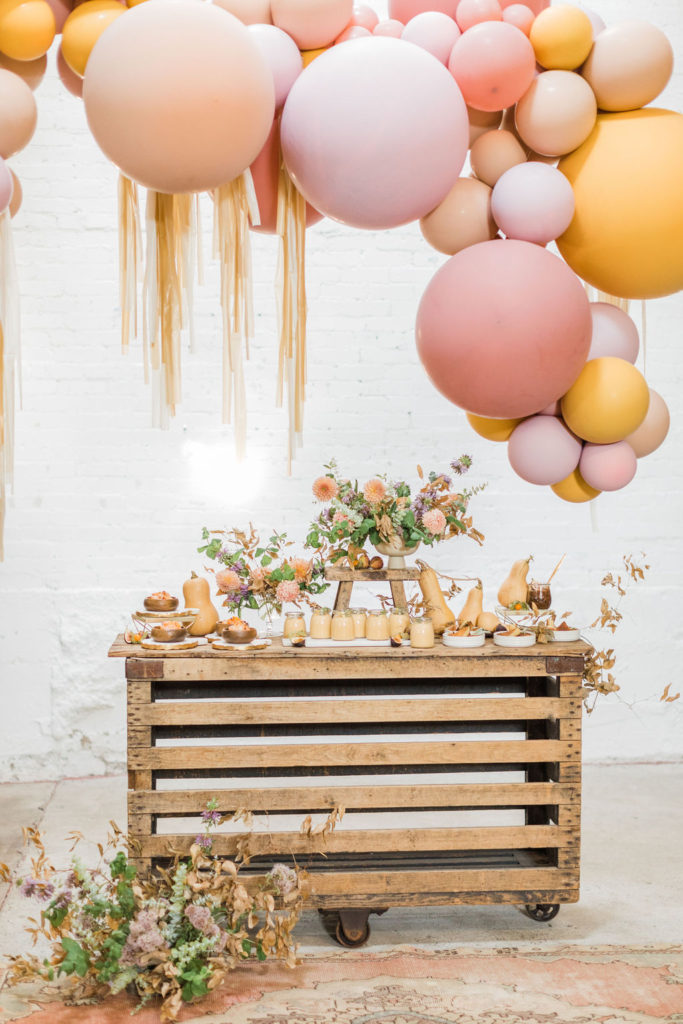 On the menu was butternut squash soup with mini grilled cheese and butter-poached shrimp with white cheddar grits. Don't you love how it's all served as well? Everything micro and separated, keeping the social distancing safe of course! That is definitely a trend we've been seeing and liking since COVID.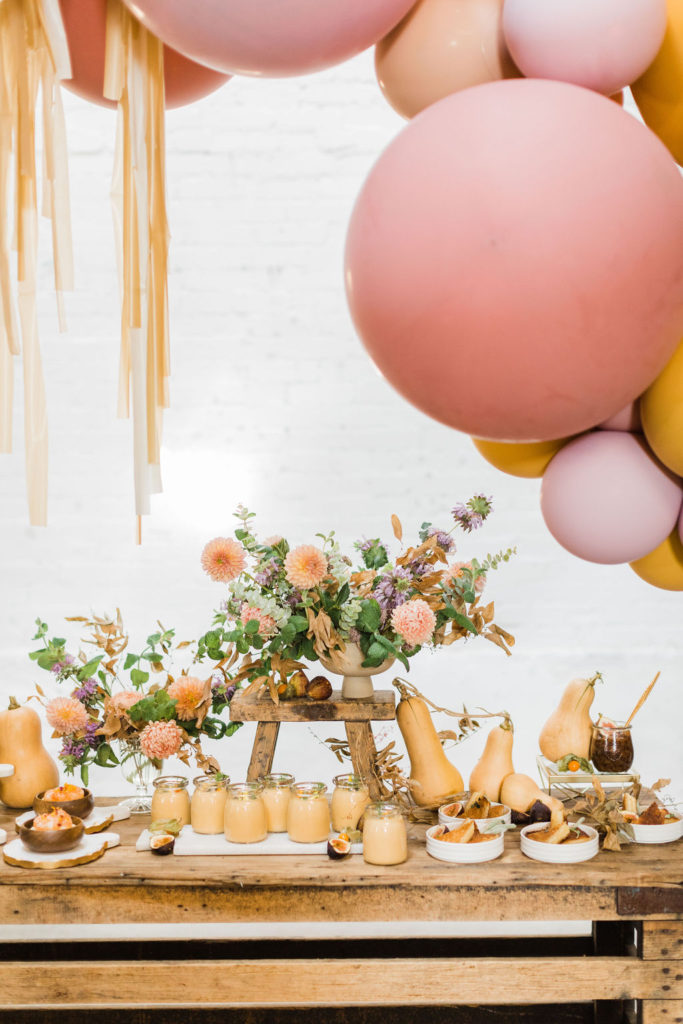 Soup and grilled cheese is such a yummy comfort food! Lucky us, Colette's Catering is sharing their delicious butternut squash soup recipe with us!! You can take care of the grilled cheese I'm sure, but keep scrolling to get the soup recipe!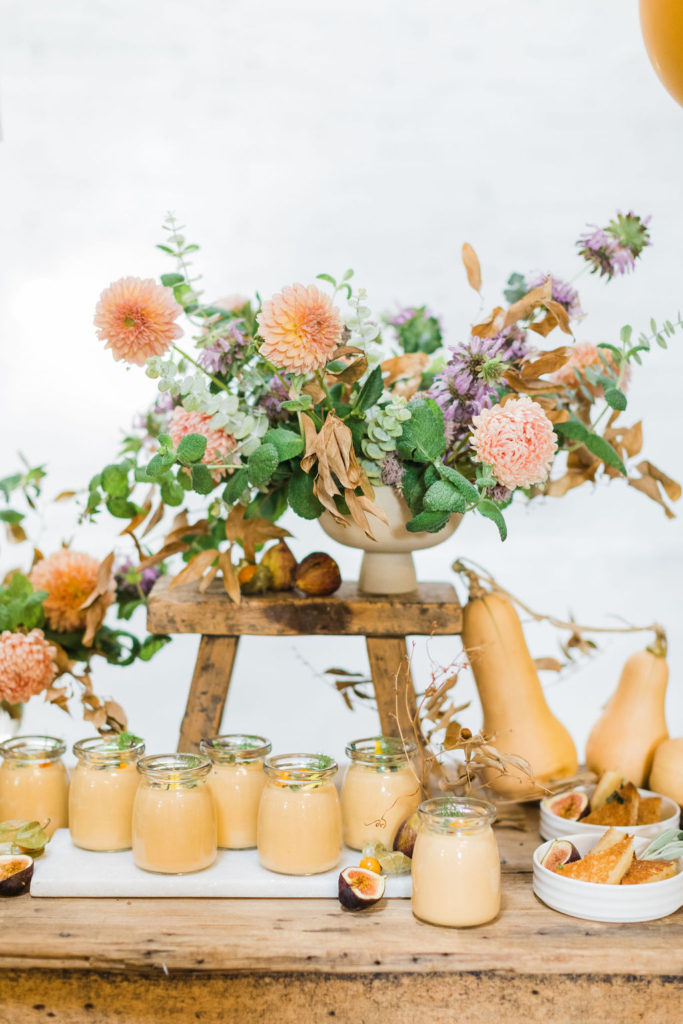 Colette's Butternut Squash Soup
Yields- 6 cups/4ppl
Diced roasted butternut squash- 24 oz.
Diced roasted carrot- 8 oz.
Diced yellow onion- 4 oz.
Chopped garlic- 4 cloves
Olive oil- 4 tbsp.
Red chili flake/optional- 2 tsp.
Vegetable stock or water- 6 cups
Cream- 2 cup / can substitute coconut milk
Brown sugar- 4 tbsp. / more if desired sweeter
Ground nutmeg- 1/2 tbsp.
Ground cinnamon- 1/2 tbsp.
Salt- 3 tsp.
Roast butternut and carrots in 400-degree oven for 15 minutes/ medium dice
In a sauce pot on low heat add olive oil along with diced onion and garlic and let them render until translucent 10/12 minutes.
Next add your chili flake and let it cook out for 1 minute, add stock and cream.
Add roasted butternut and carrots to pot and put on medium heat for 10 minutes.
Pull from heat and add the mixture to a blender, add brown sugar, nutmeg, and cinnamon. Puree until all smooth. If too thick you can add more stock or cream for the desired consistency.
Garnish
Spiced pepitas
Toasted in a shallow pan on low heat until they start to brown/ toss in a bowl with light olive oil, a pinch of cayenne pepper, and sea salt.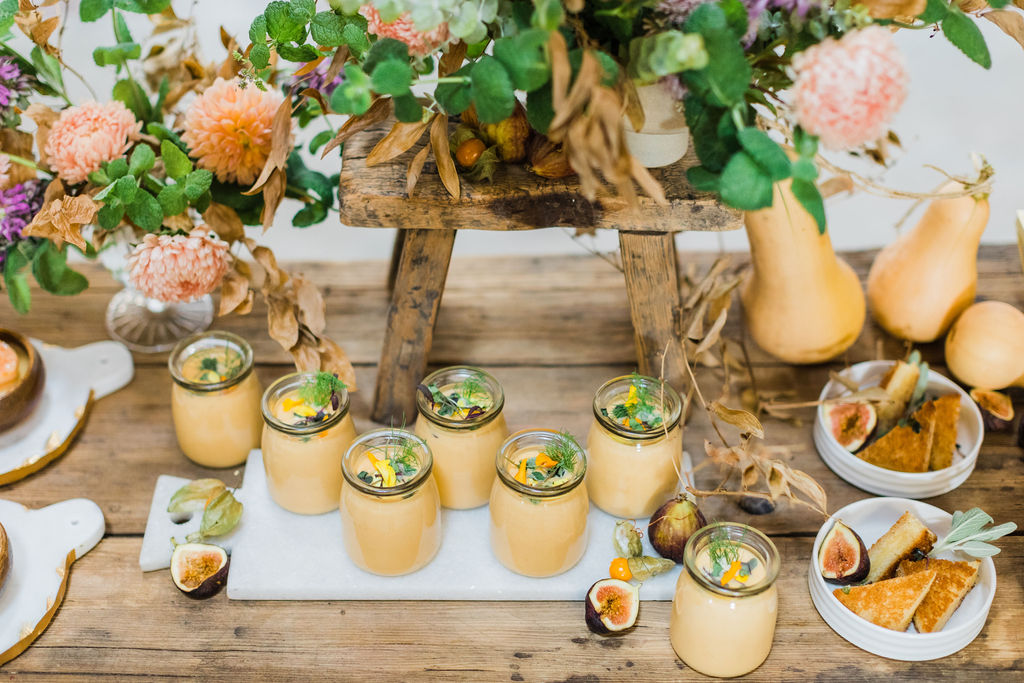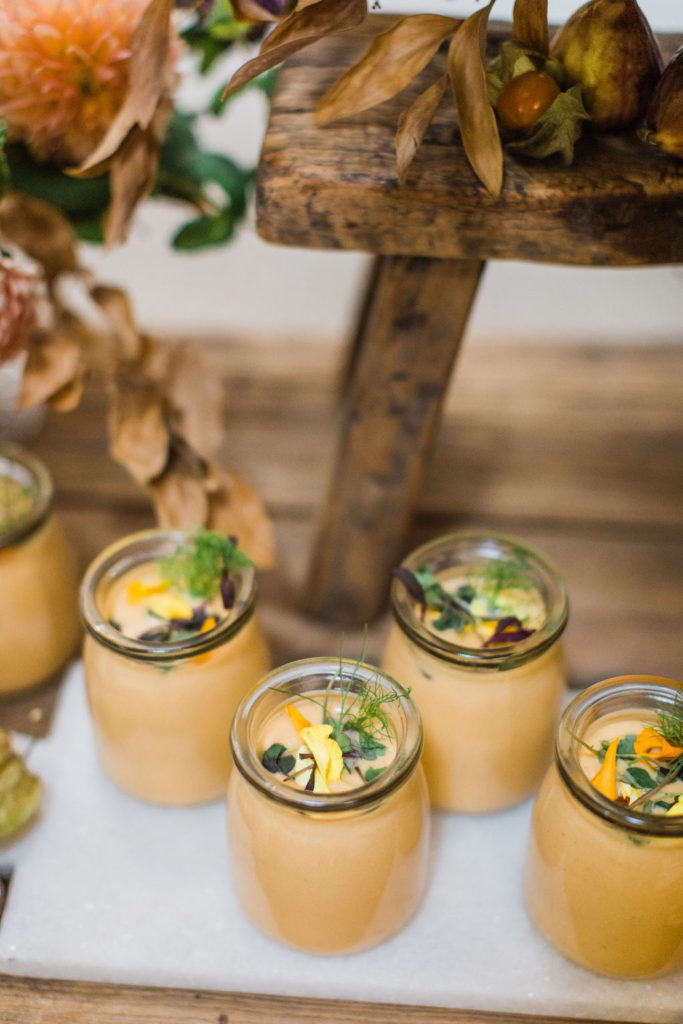 Then just add these mini grilled cheese styled with figs and sage and you're set! You could even add some fig jam if you're feeling frisky!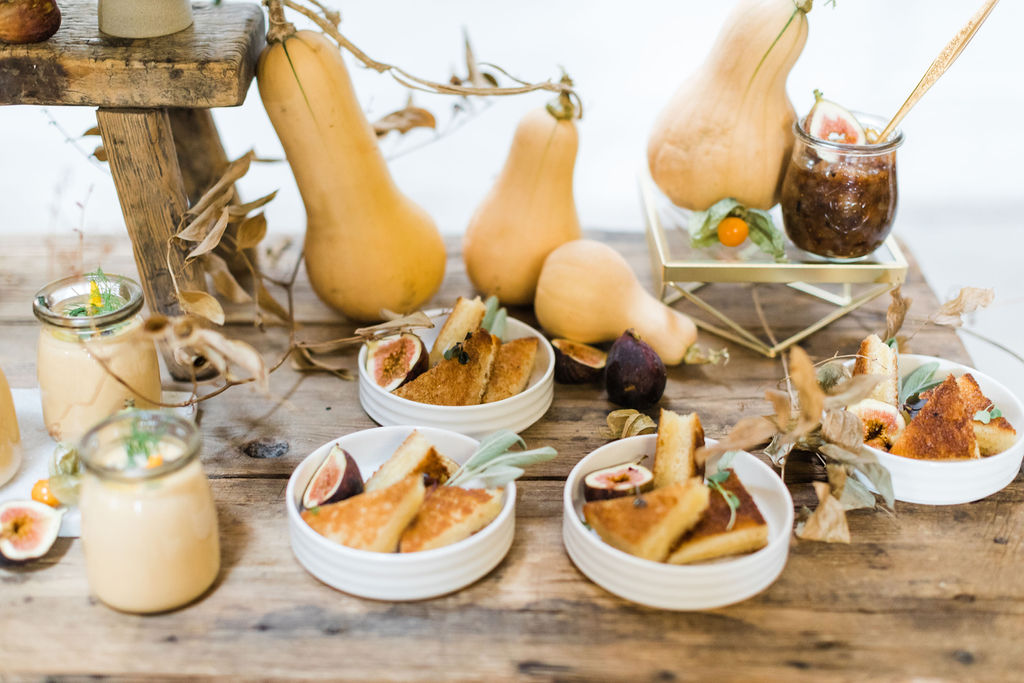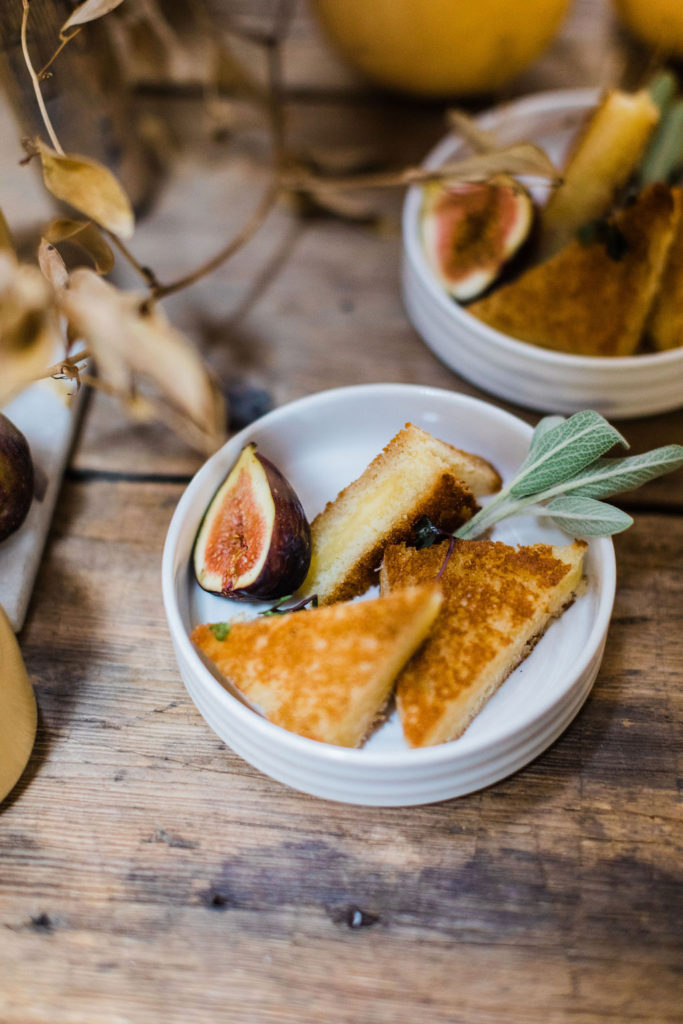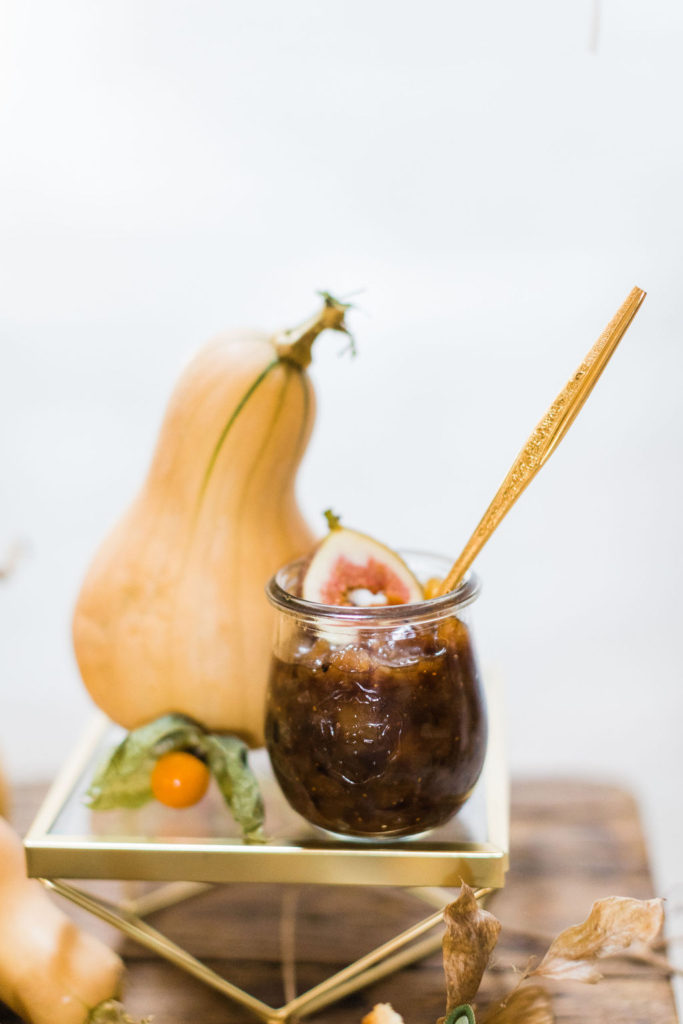 How pretty are these?! So yummy!!!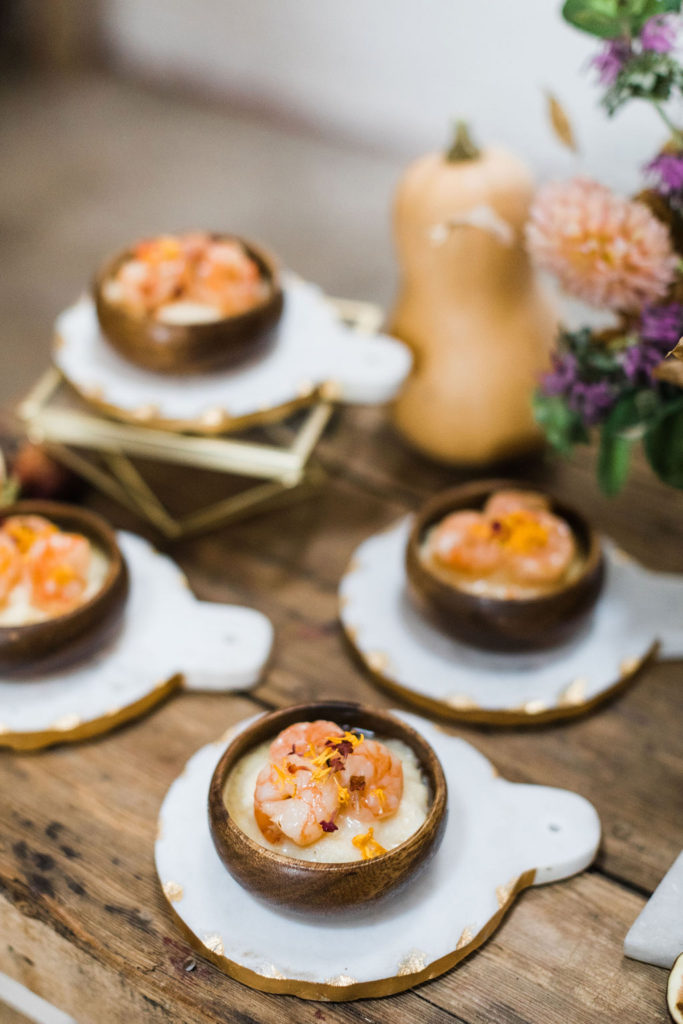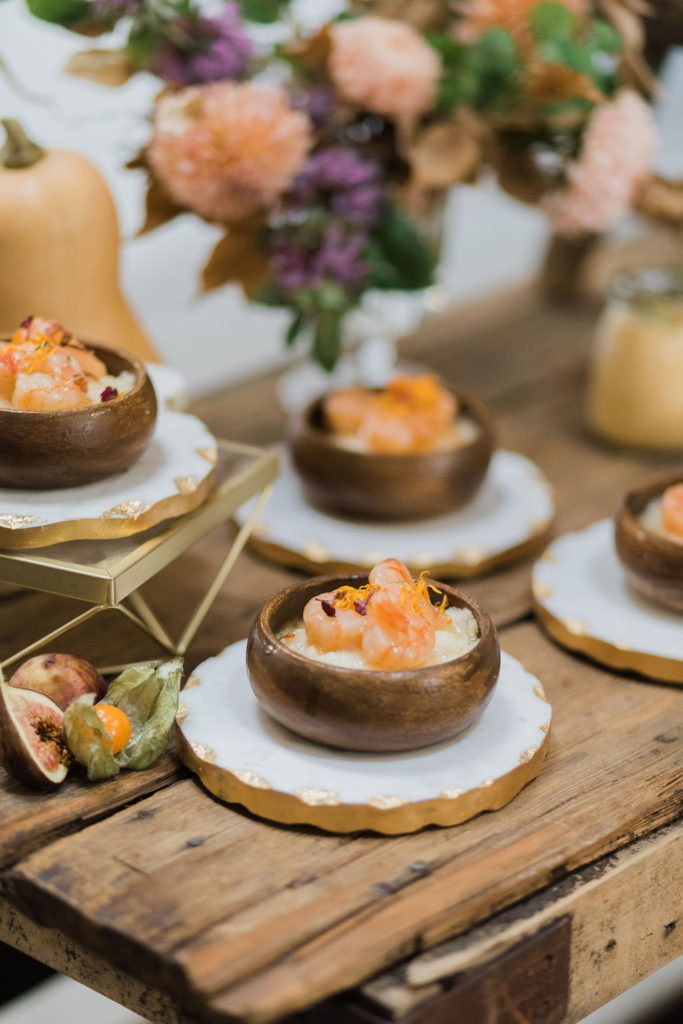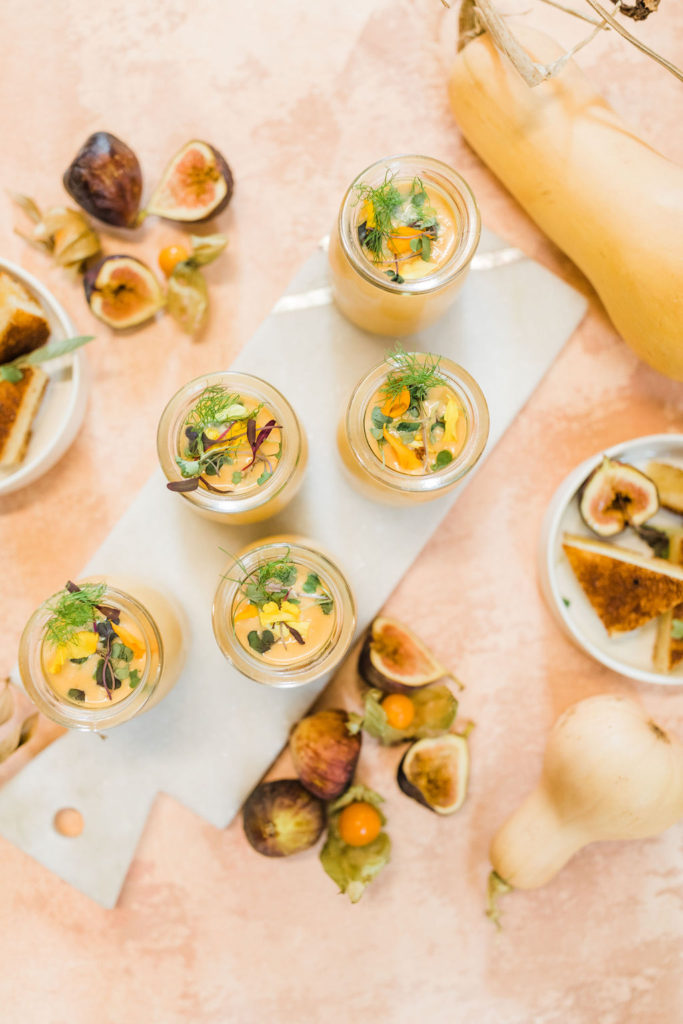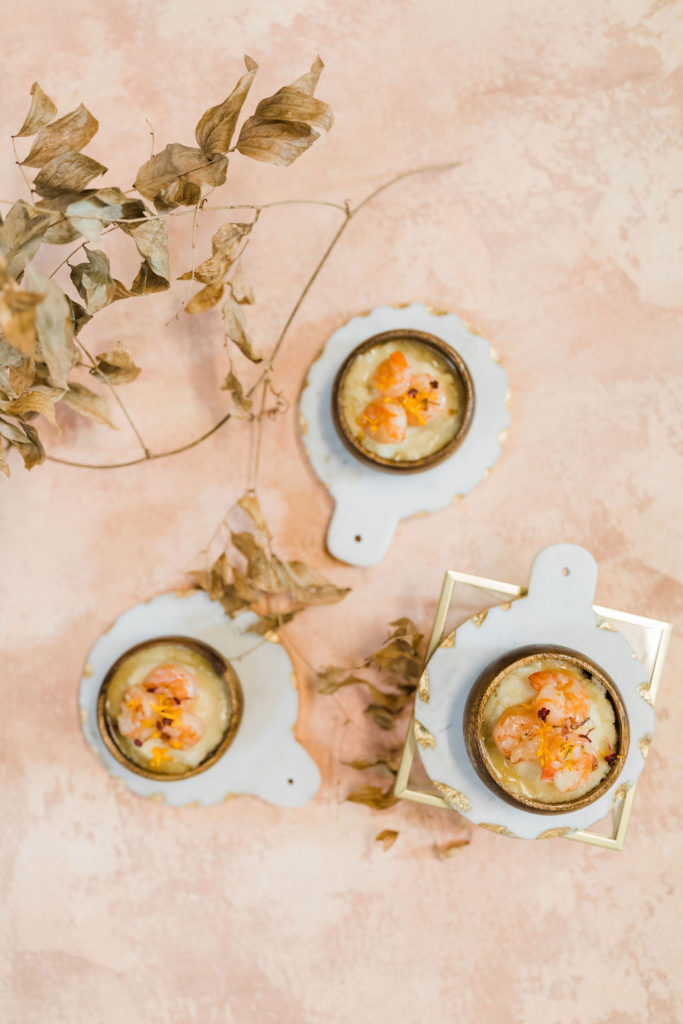 But where will everyone hang out at this gathering?! In the prettiest most perfect lounge of course! Courtesy of Sweet Salvage Rentals! Aren't these colors so gorgeous together? And so on point for Fall! Just add in those lovely floral arrangements from Third & Park and you've got yourself the party of the season!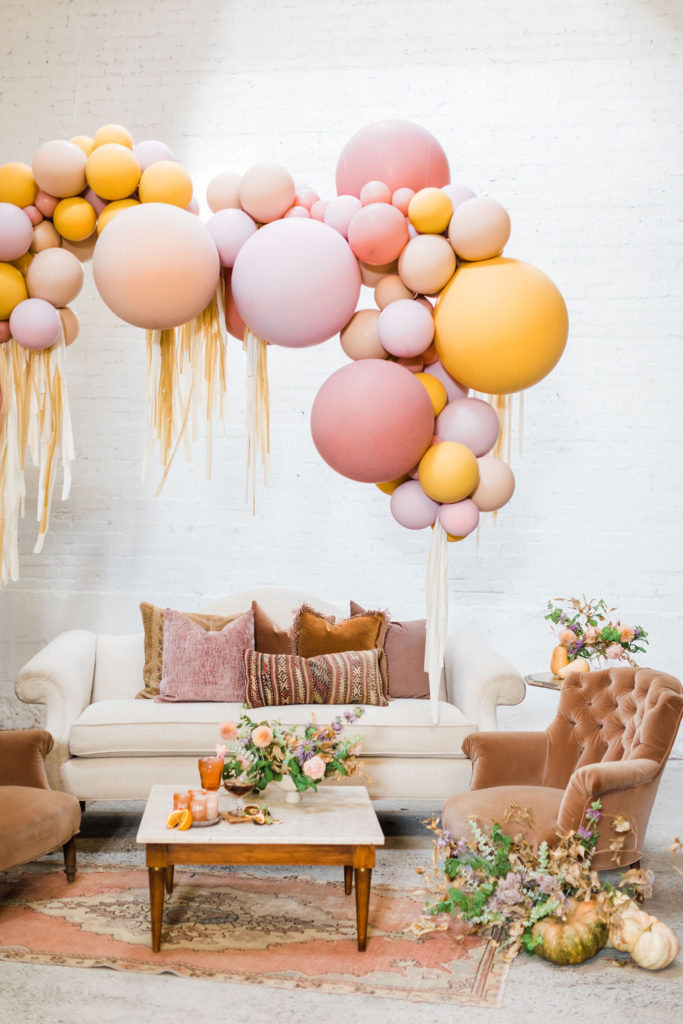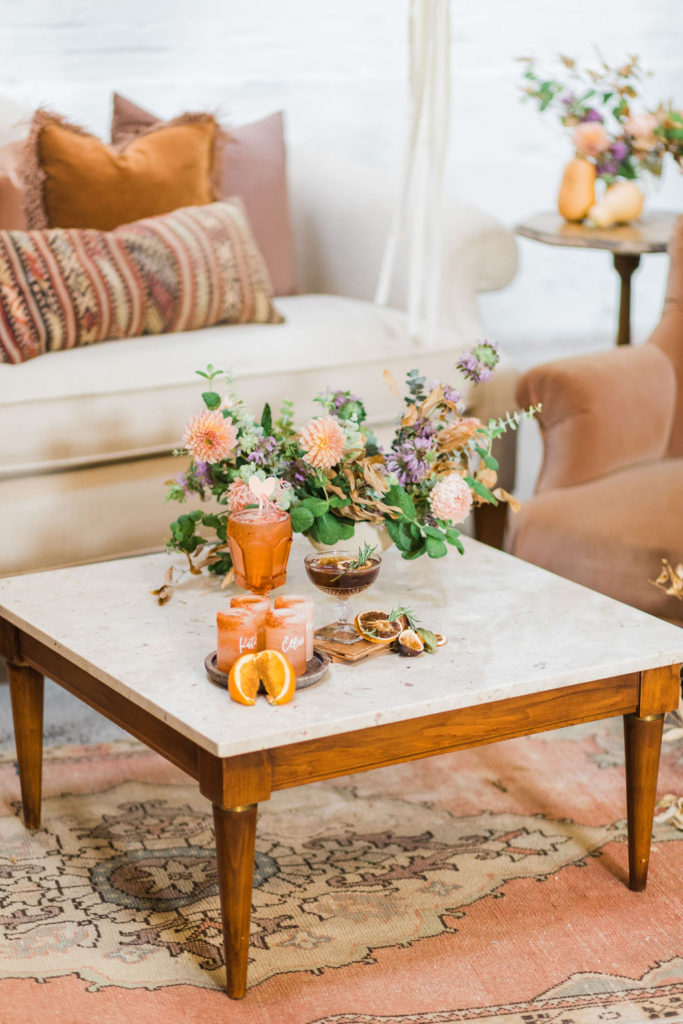 I've gotta figure out a way to steal these pillows next time I'm in the studio!!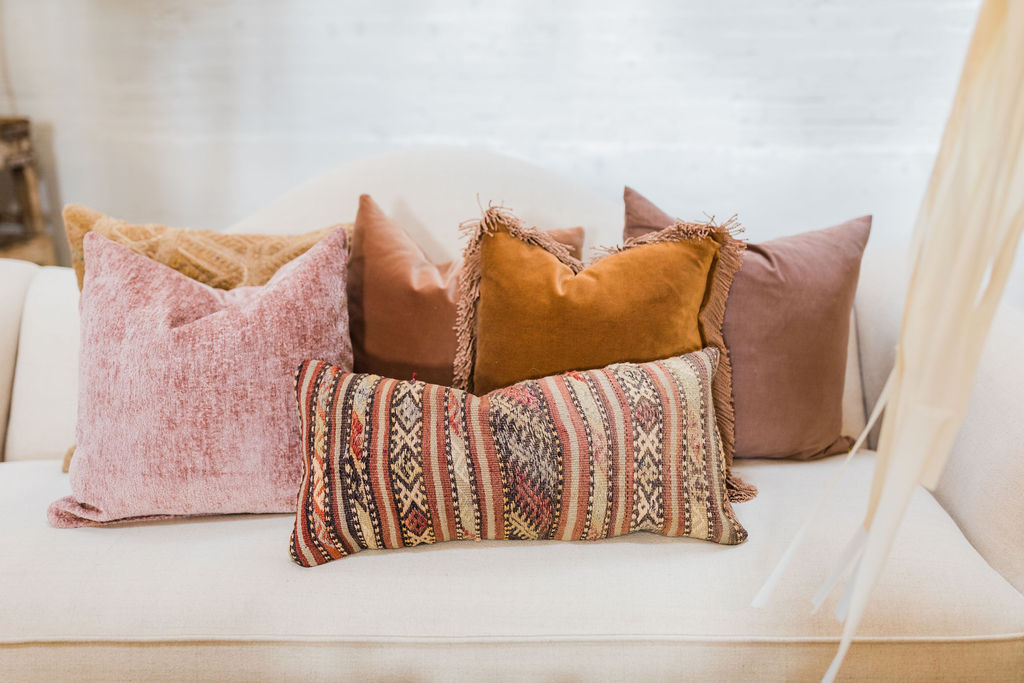 There's our yummy cocktails sitting pretty! Don't forget to add your cute Proper Letter cocktail stirrers!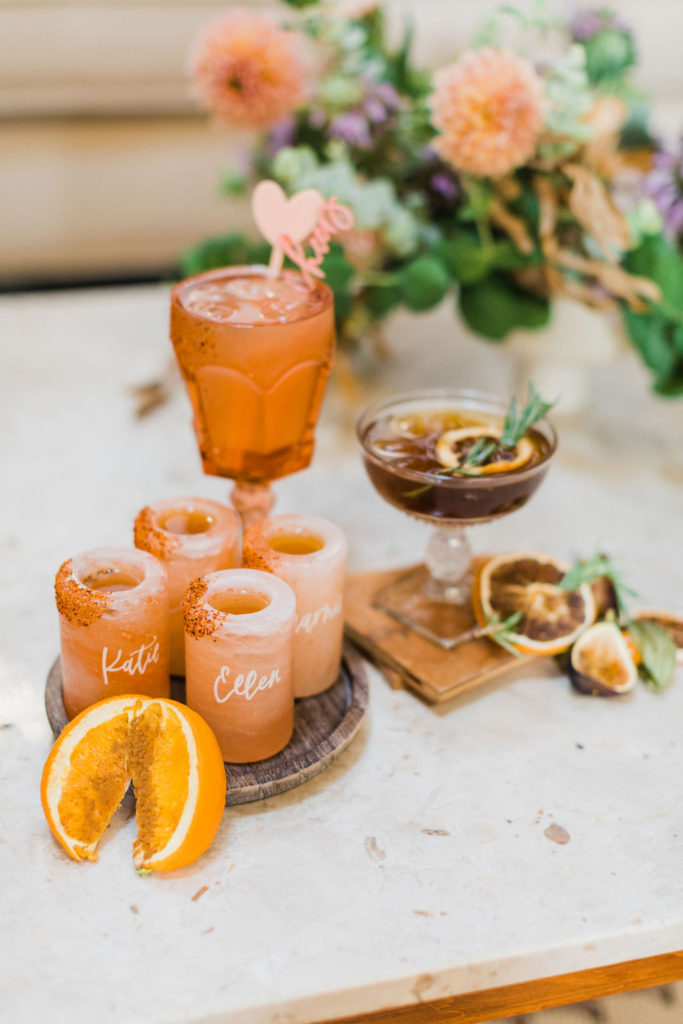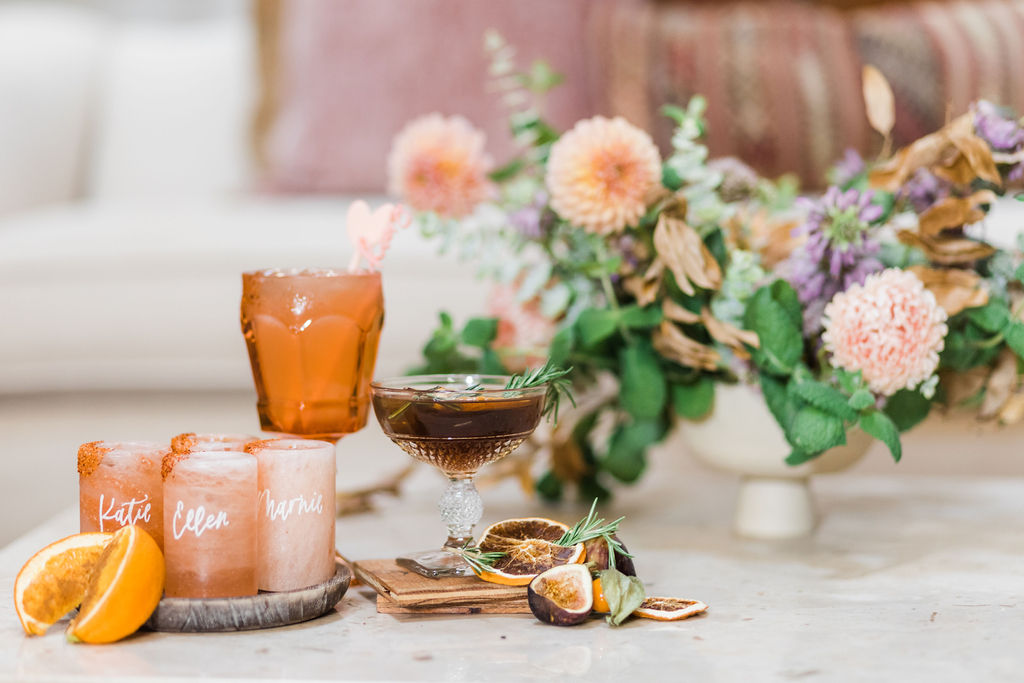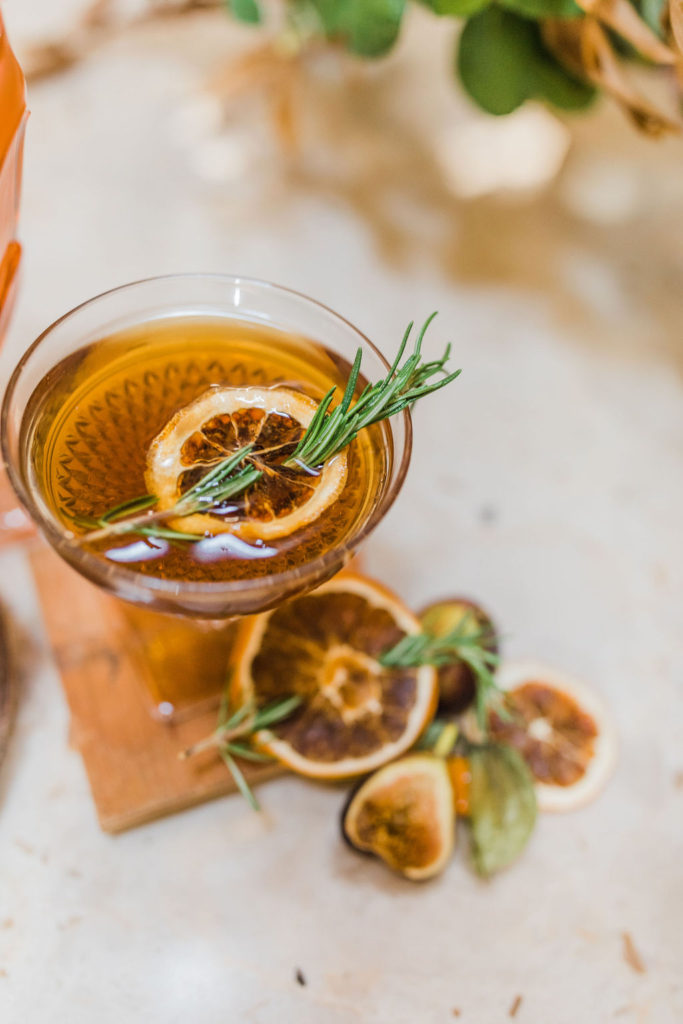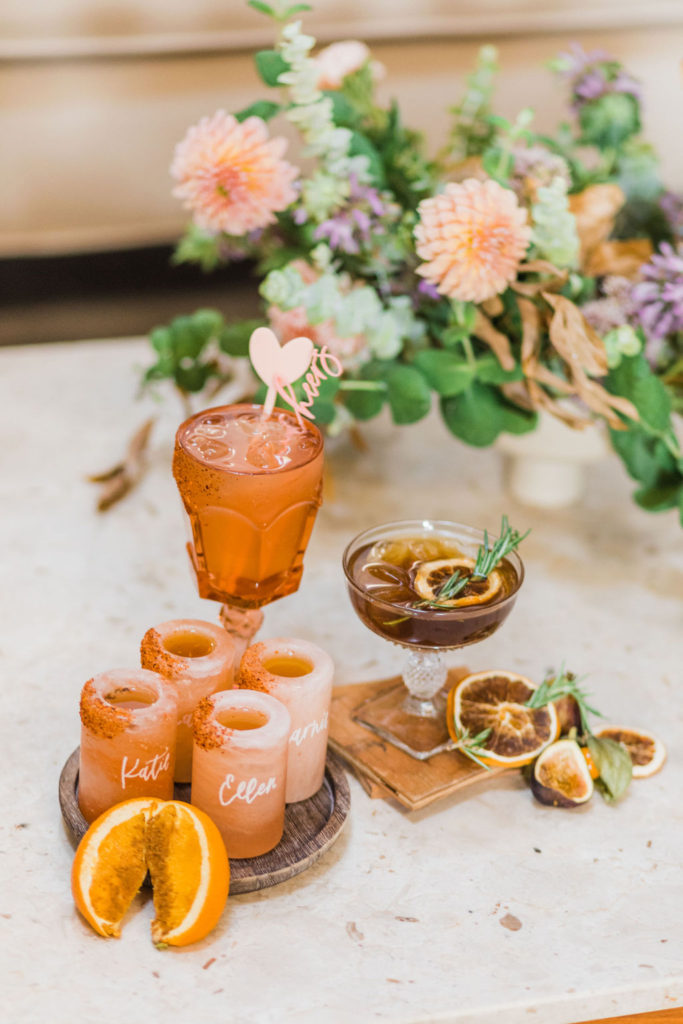 I love adding pumpkins, gourds or any seasonal fruit and vegetable to a party. They are so fun to style with and always bring character to an event.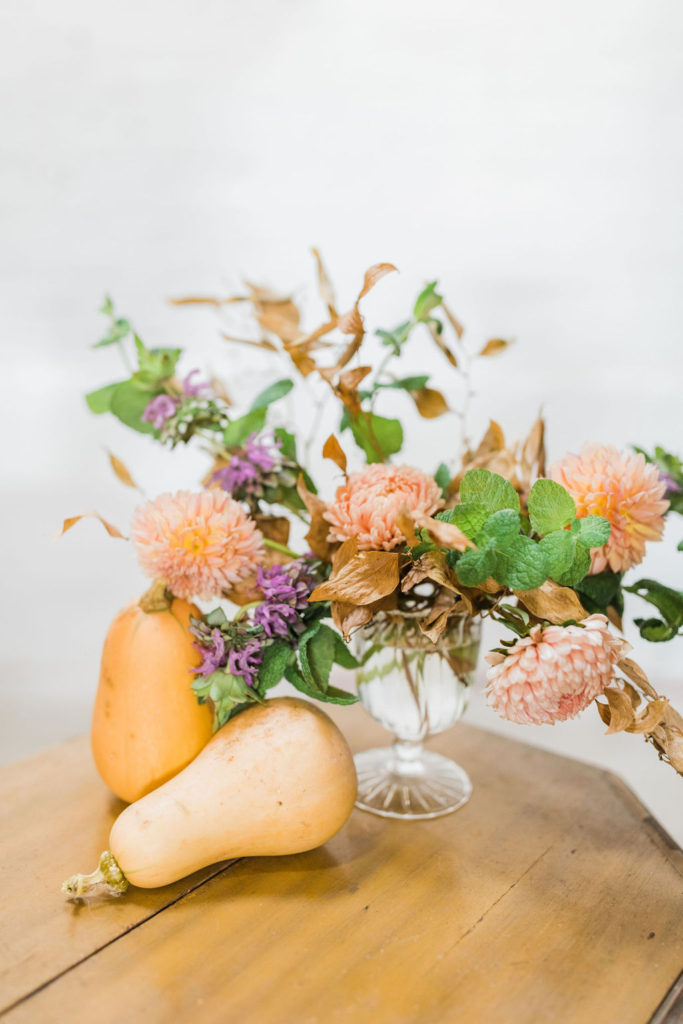 You didn't think we'd forget about desserts, did you?! Sugar Crush Sweets created the prettiest and daintiest little handheld desserts. All the fruits and colors of the season looking stunning as desserts!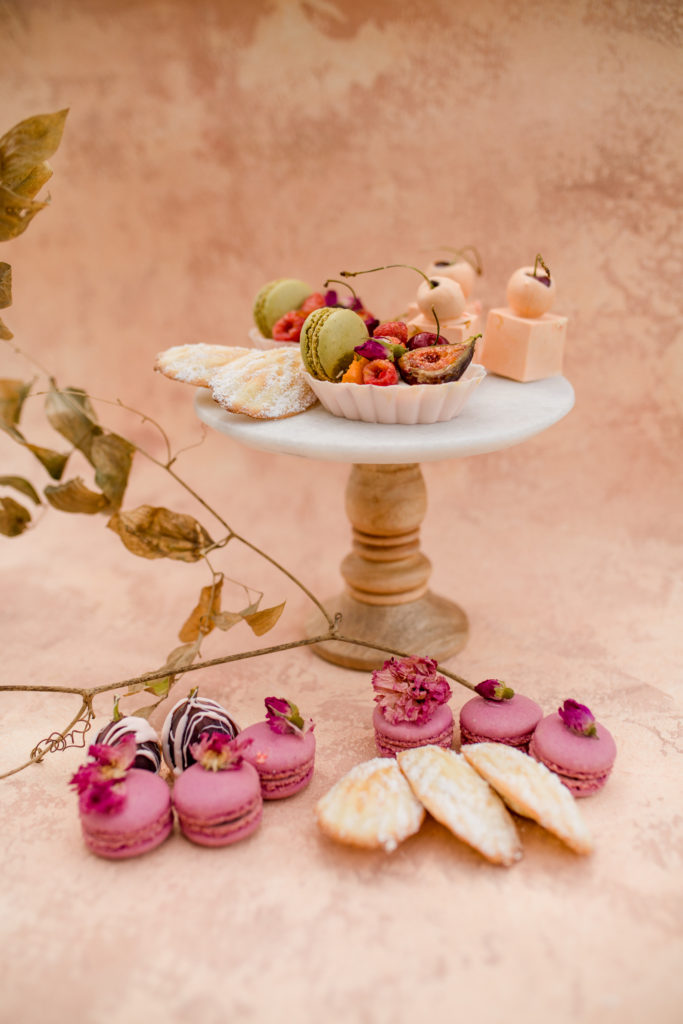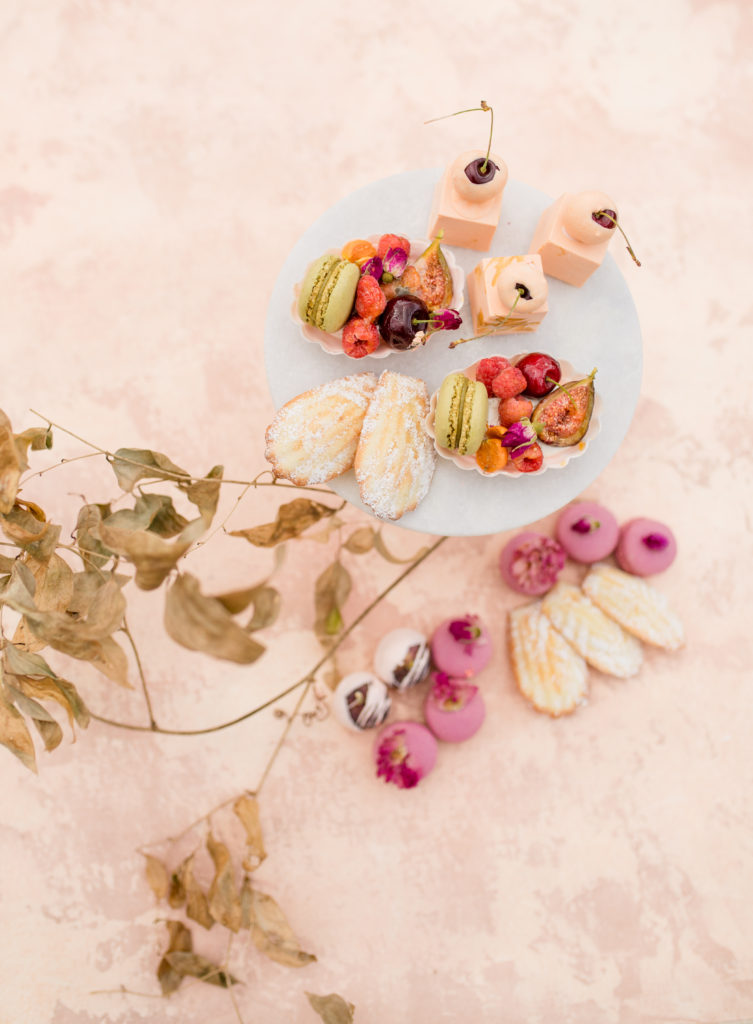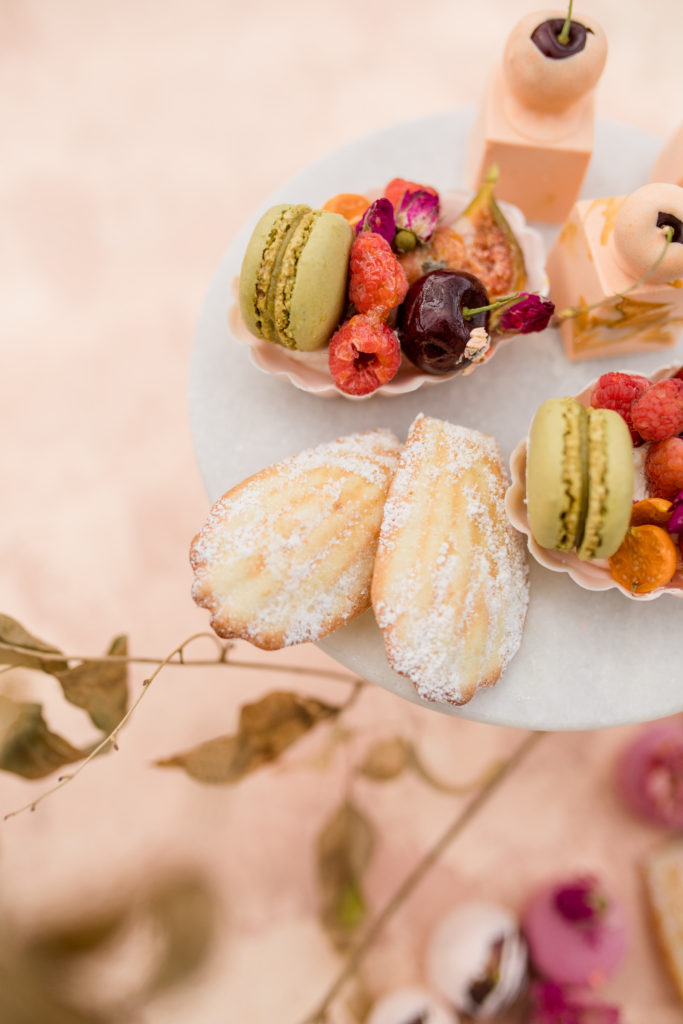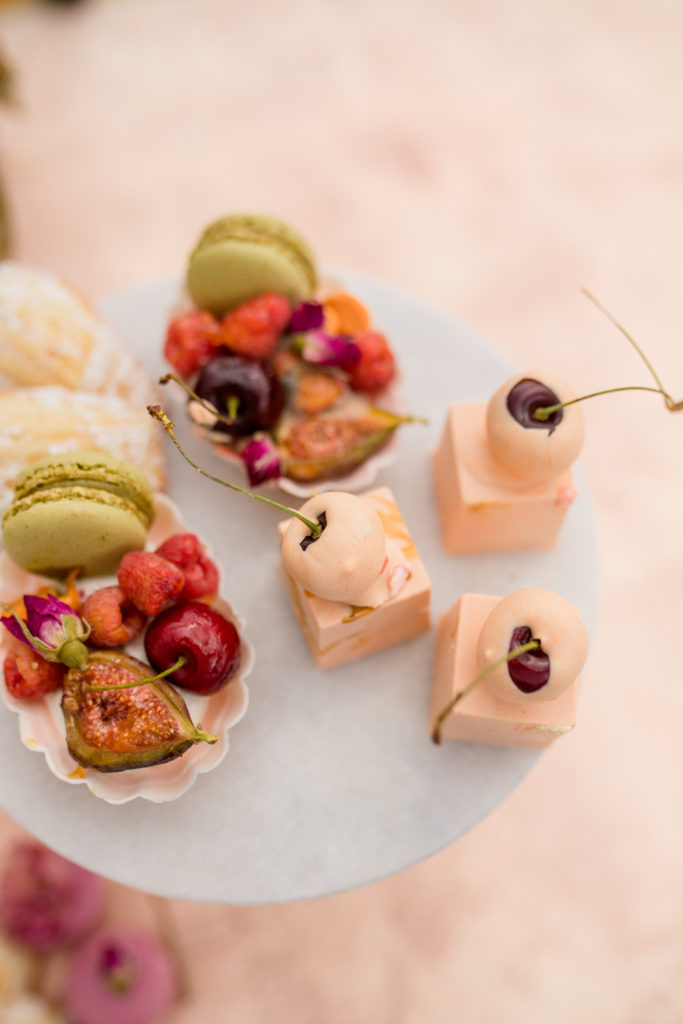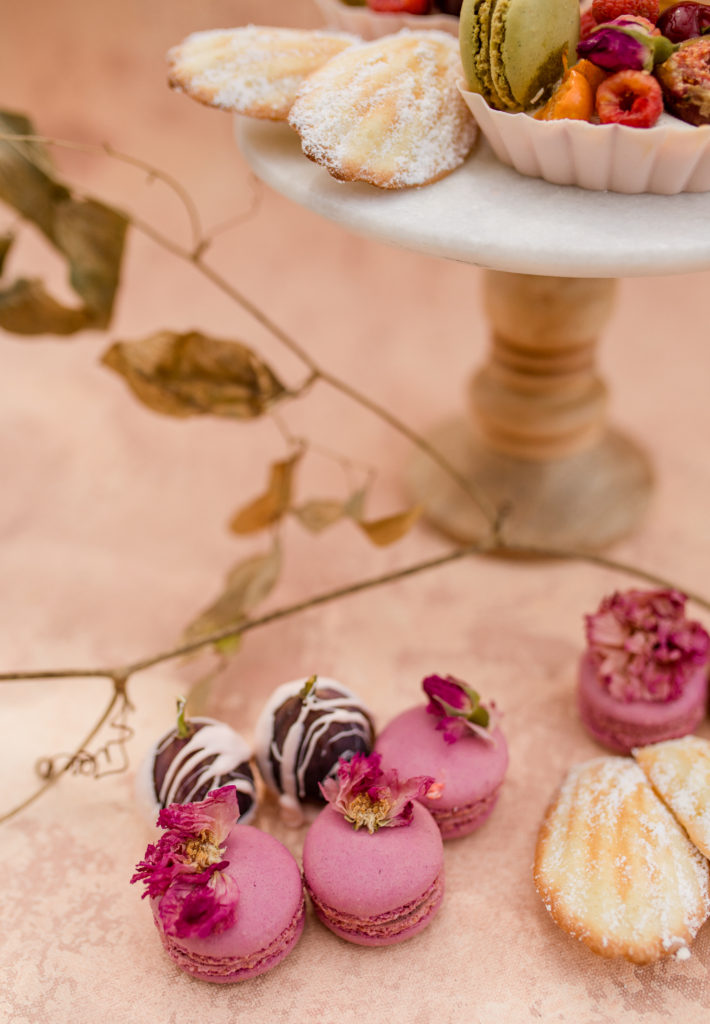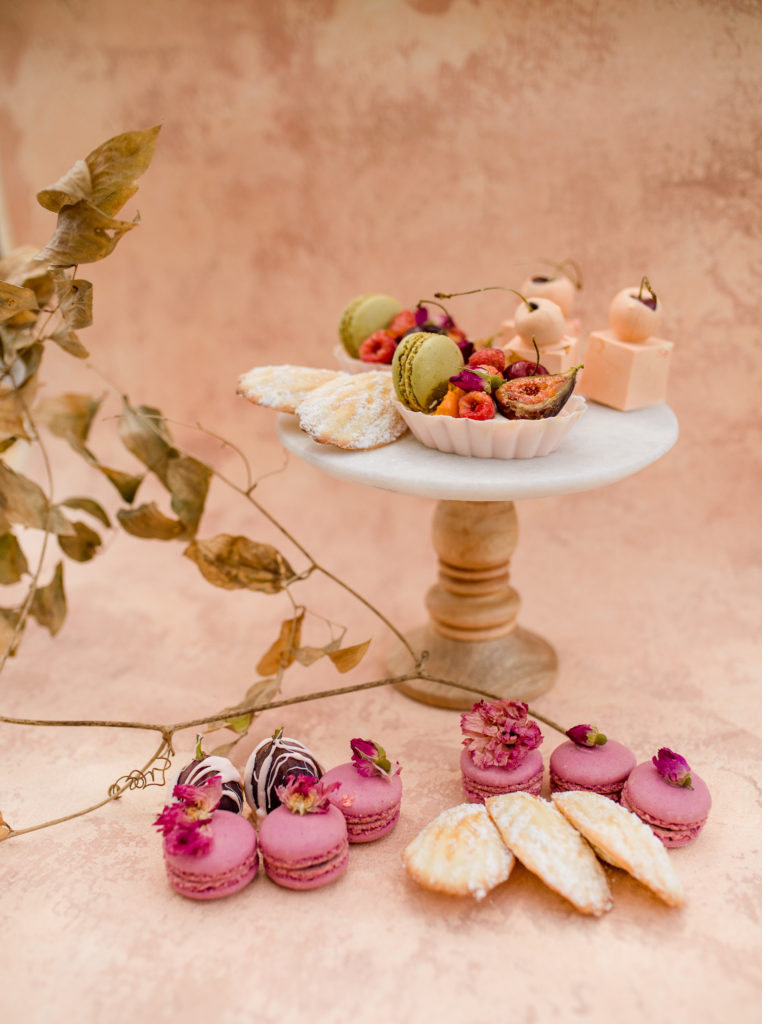 A little more love for these amazing balloons from The Pop Shop – because come on, how can I not?!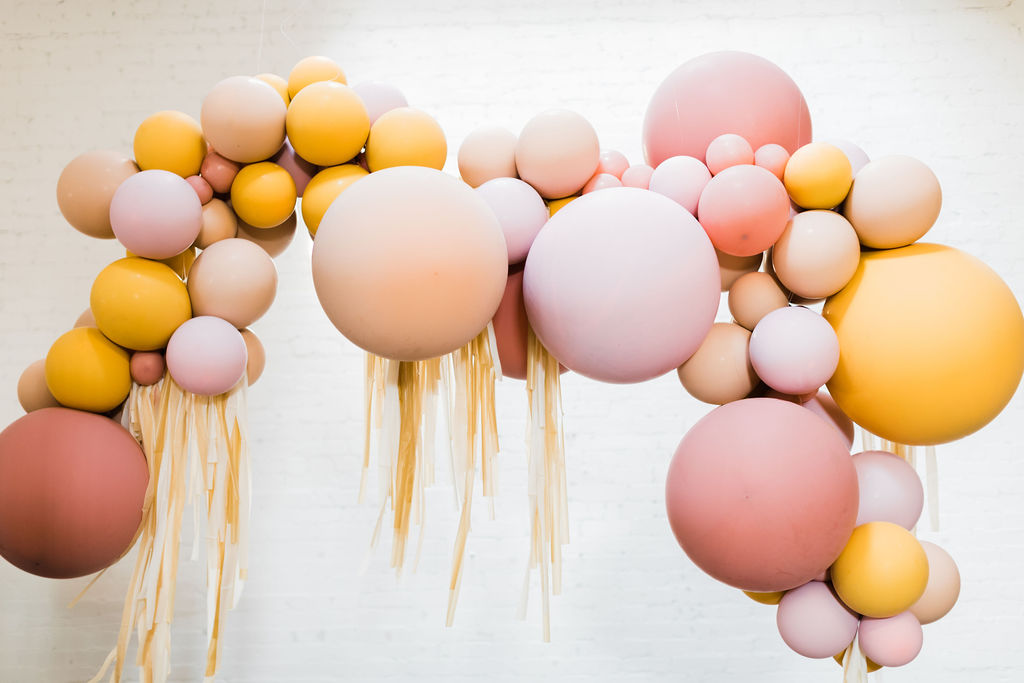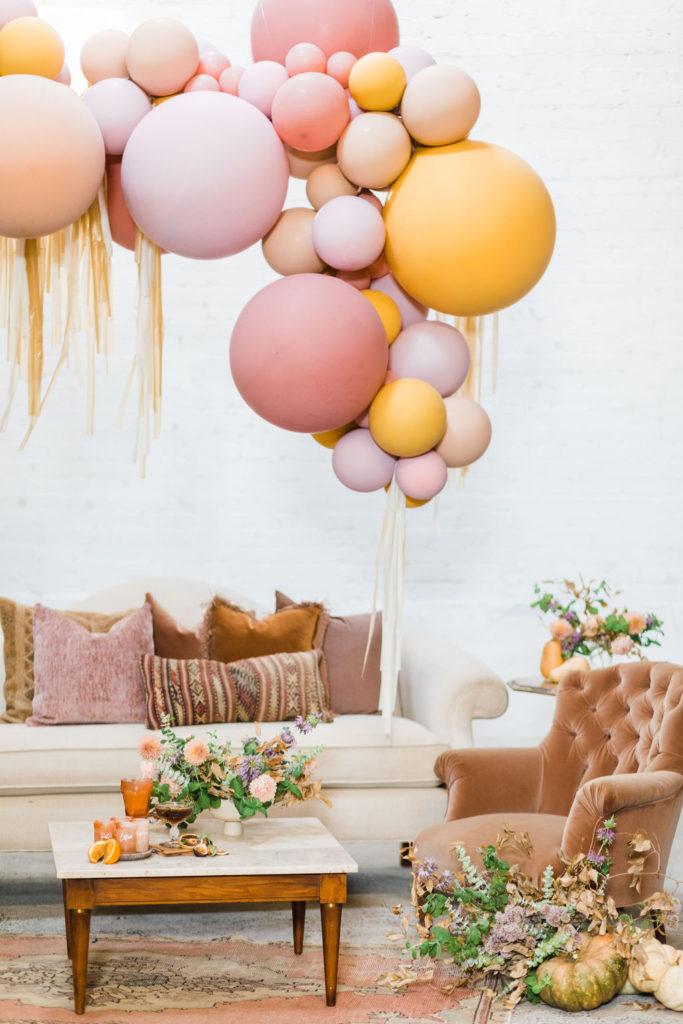 Raise your hand if you want to throw a party just like this!!! I do, I do!! I'm especially excited to make that soup and those cocktails!!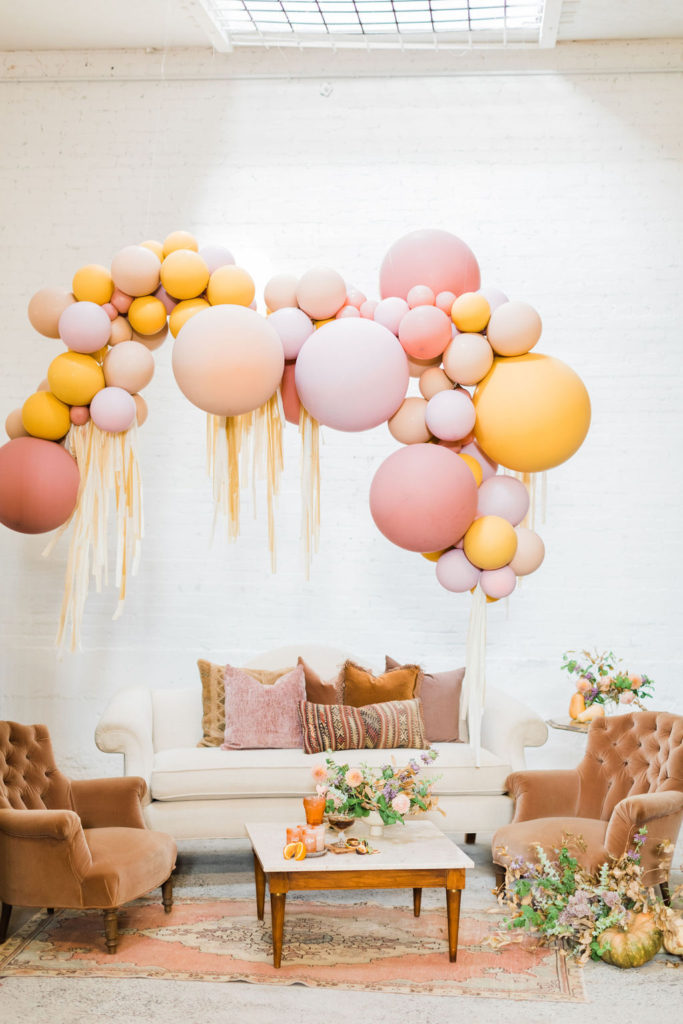 Now, go get your Fall party on!!
Shop the post below!

xx
Jacquelyn