Baby Shower season is a thing, and it's upon us friends! We have thrown 3 in the past month!!! Well it's time to get it together for that mama to be and that new sweet baby. Because let's be honest, there's nothing that brings people together more than a new babe!! I'm sharing our tips on throwing a baby shower to remember and showing you all of the amazing gifts Pottery Barn Kids has to offer. They have everything from the big show stopper gifts to the sweet memorable customized ones. So without further ado lets take a look at all of this cuteness!!
Photos by the talented Alison Bernier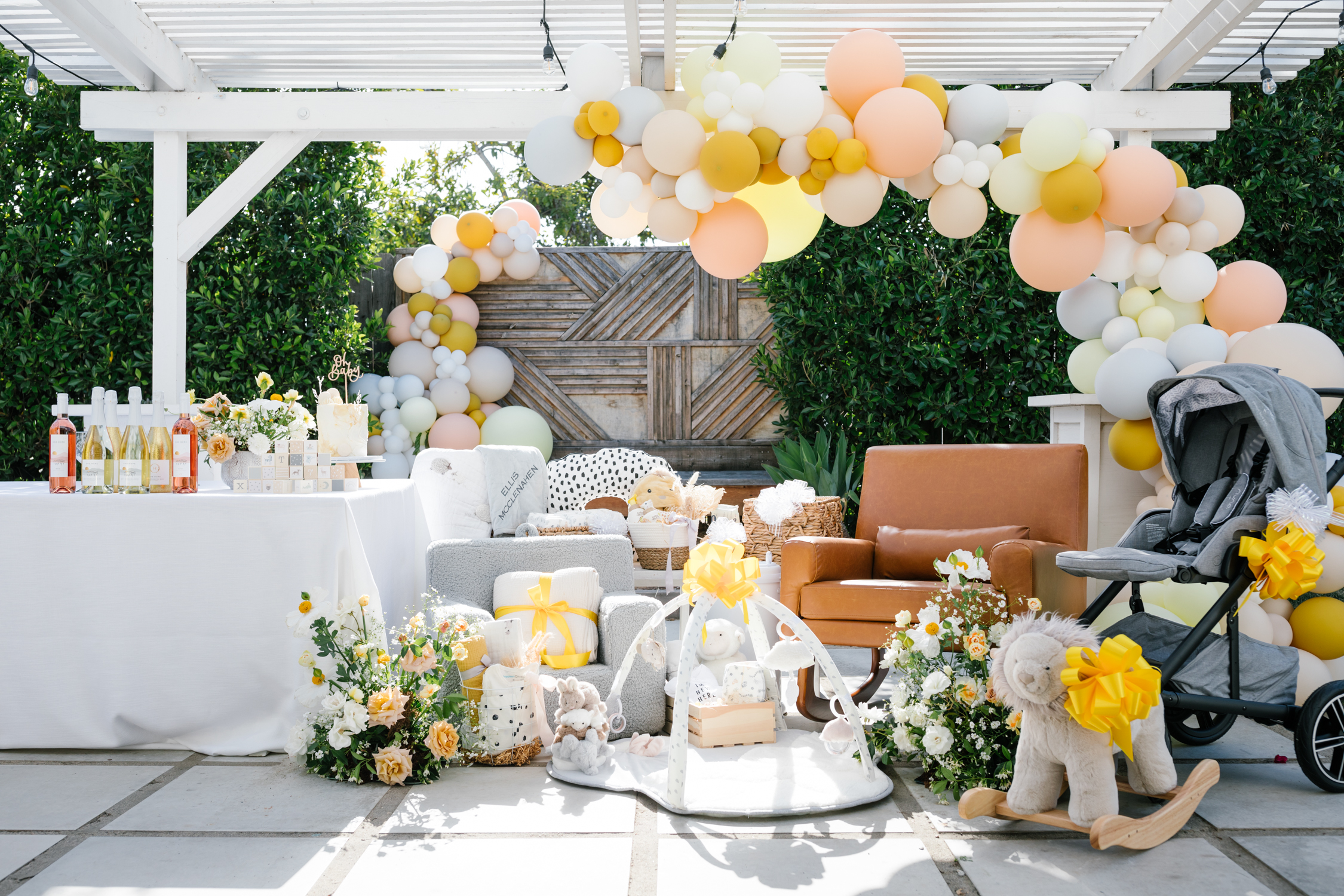 I love these colors for a gender neutral baby shower. Touches of peach, grey and shades of yellow make for the perfect color scheme. The Pop Shop and Earth & Grace helped me achieve that with their gorgeous balloons and floral arrangements. I kept everything else very simple with neutral tones. However if you do know the sex of the baby or have a fun theme to use, it's always great to use different colors as well!
There were so many amazing gift options at PBK, it gave me baby fever! Shhh – don't tell my husband, haha! But seriously, there are so many great pieces that it was hard to choose! Let's take a look at all of the amazing choices…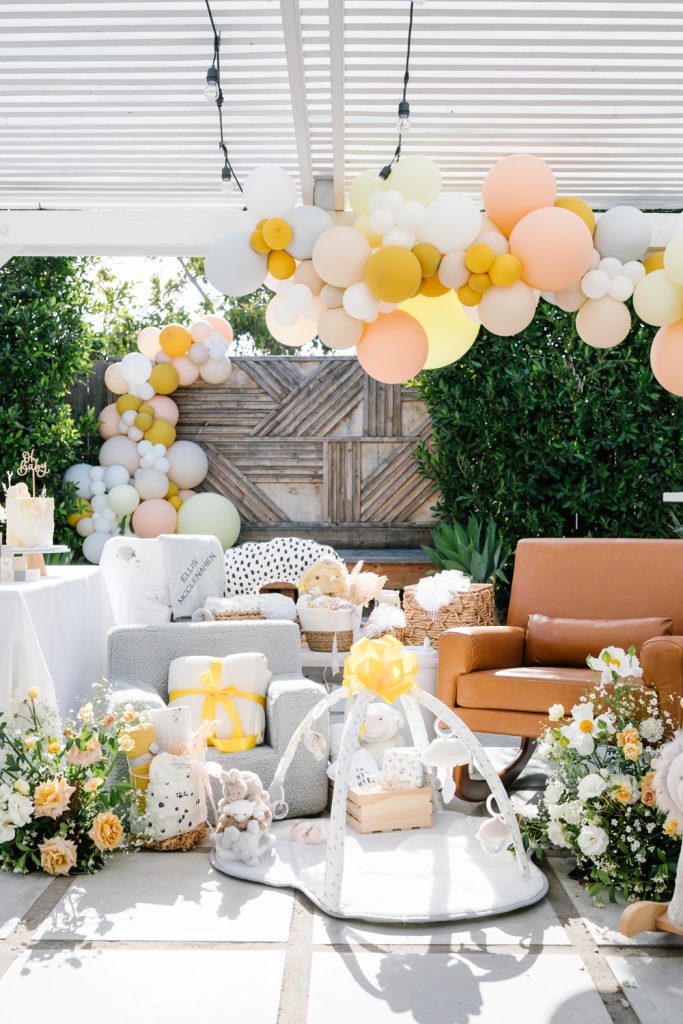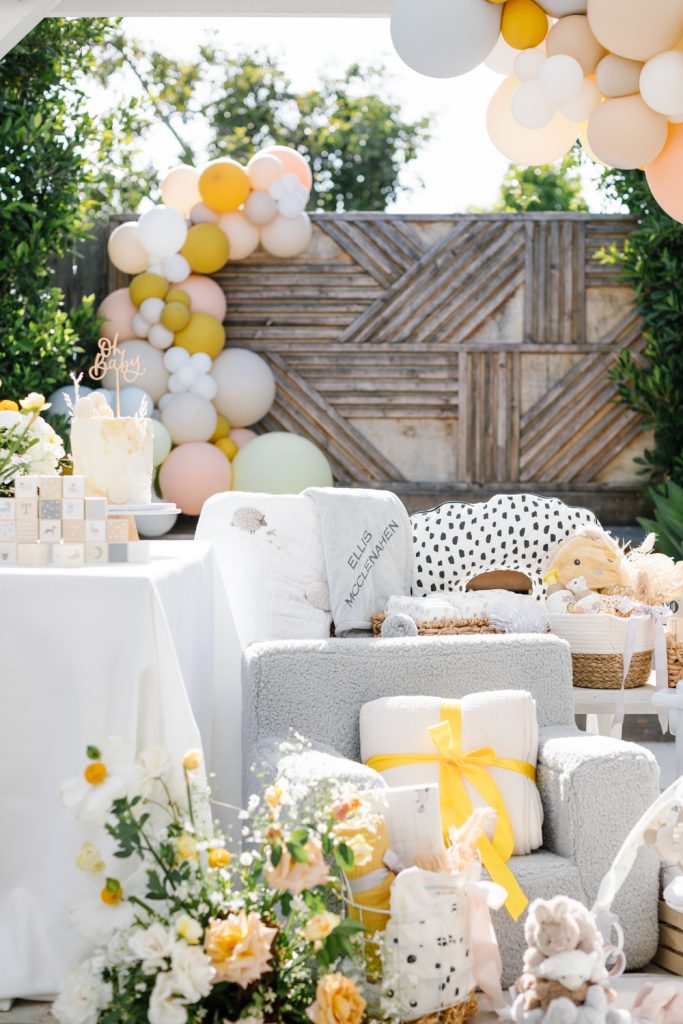 I put together a few little baskets of gifts with different little items. This set has a yummy organic muslin baby blanket in mustard yellow, a cozy Sleepy Sheep Organic Crib Sheet, and the cutest sleepy swaddle. I put it in a cute little basket and added some dried florals. The baskets are also fun to gift because they can be used for other purposes later on!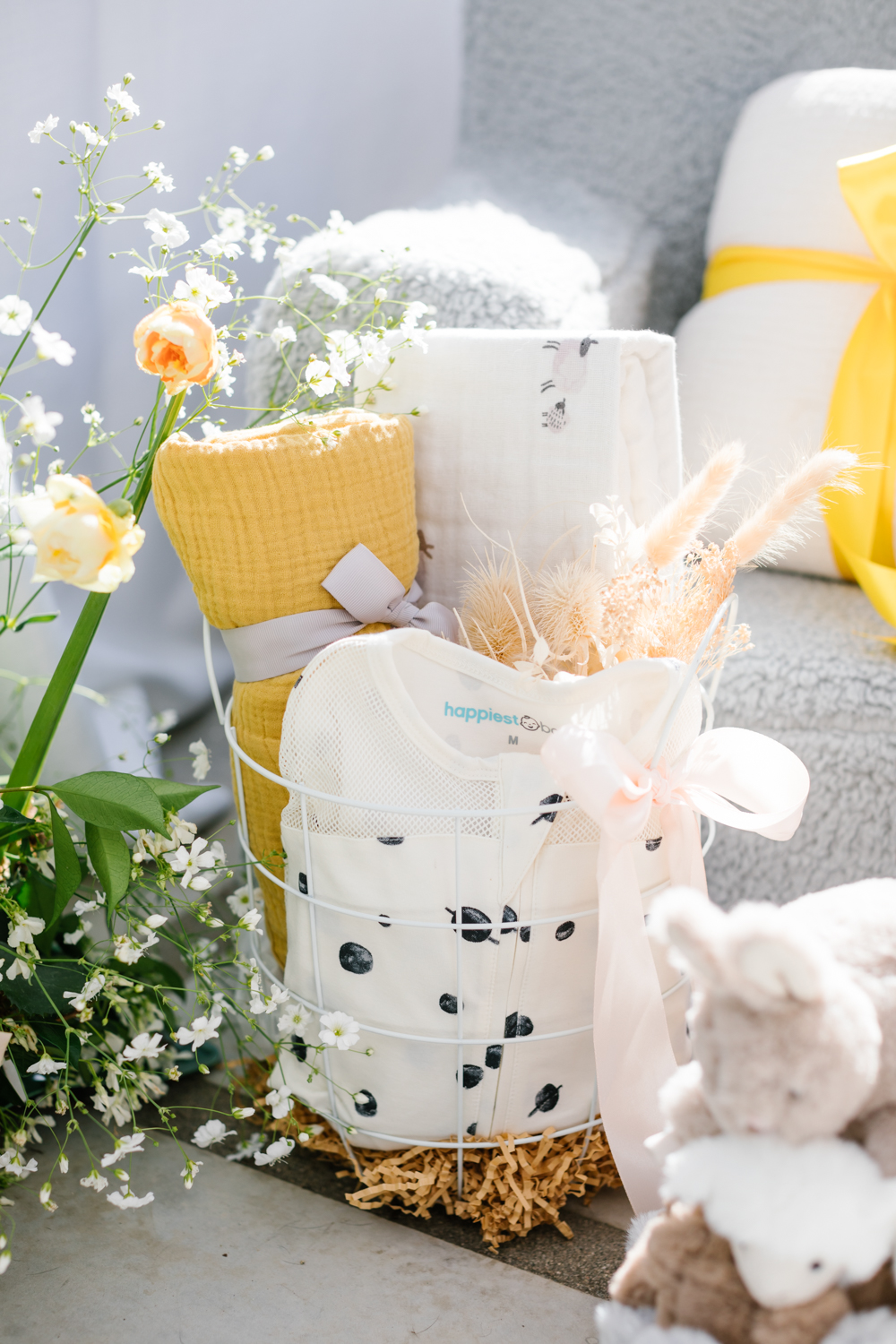 An anywhere chair is always a good idea! I love this new modern style in grey – such a cute chair to have to grow into! It has a great little blanket it on it also – because you can never have enough baby blankets!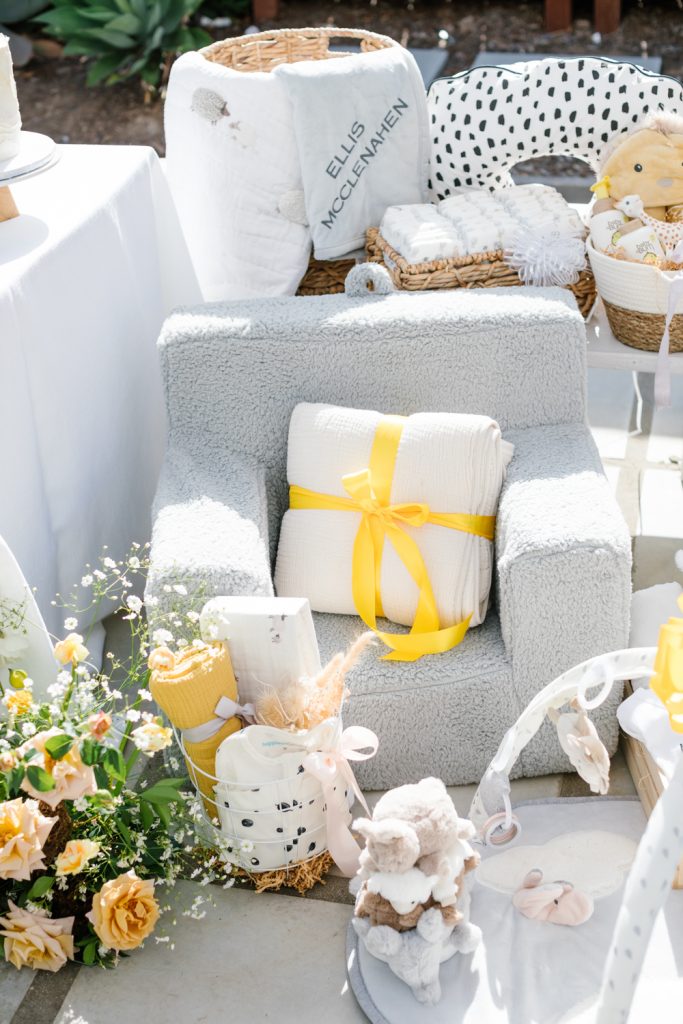 These stackable little critter stuffed animals are sooo soft and sooo cuddly! They are a baby must!!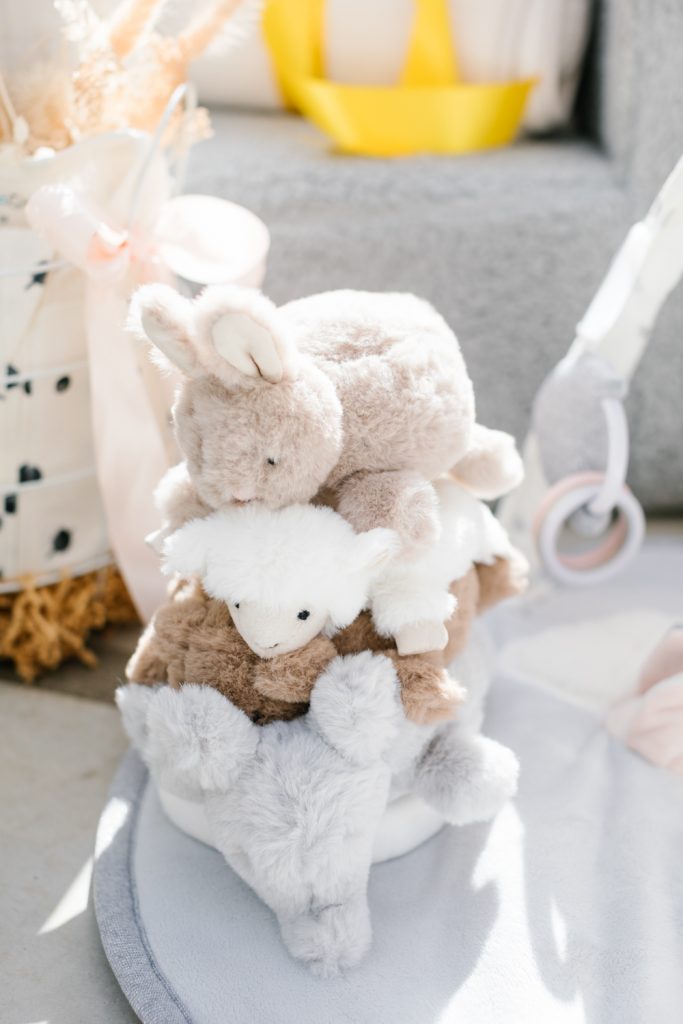 Another box set of goodies! I fell in love with this onesie the minute I saw it – good for a boy or girl saying "I'm new here", how adorable is that? I added a few pacifiers and diapers to complete it. Behind that awesome gift is Pottery Barn's cozy lamb gift set that includes an ultra soft stuffed lamb and blanket! Such great gifts for mama and baby!!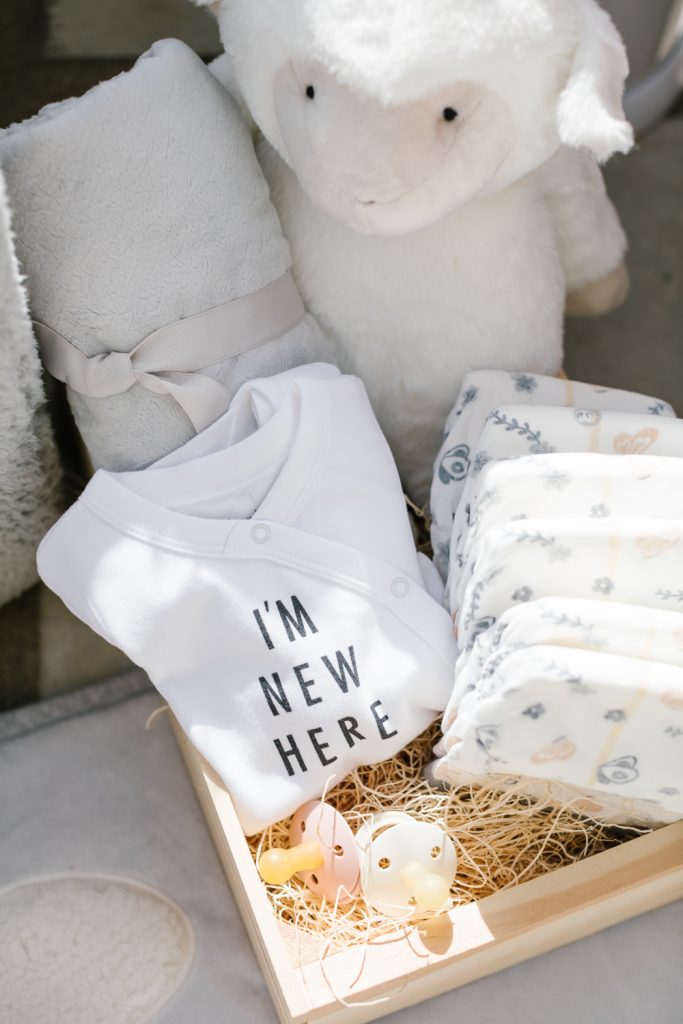 One more basket set! This one is a bath theme with Sun Bum's yummy bath bubbles and shampoo along with Sophie the Giraffe and the most adorable Lion Baby bath towel.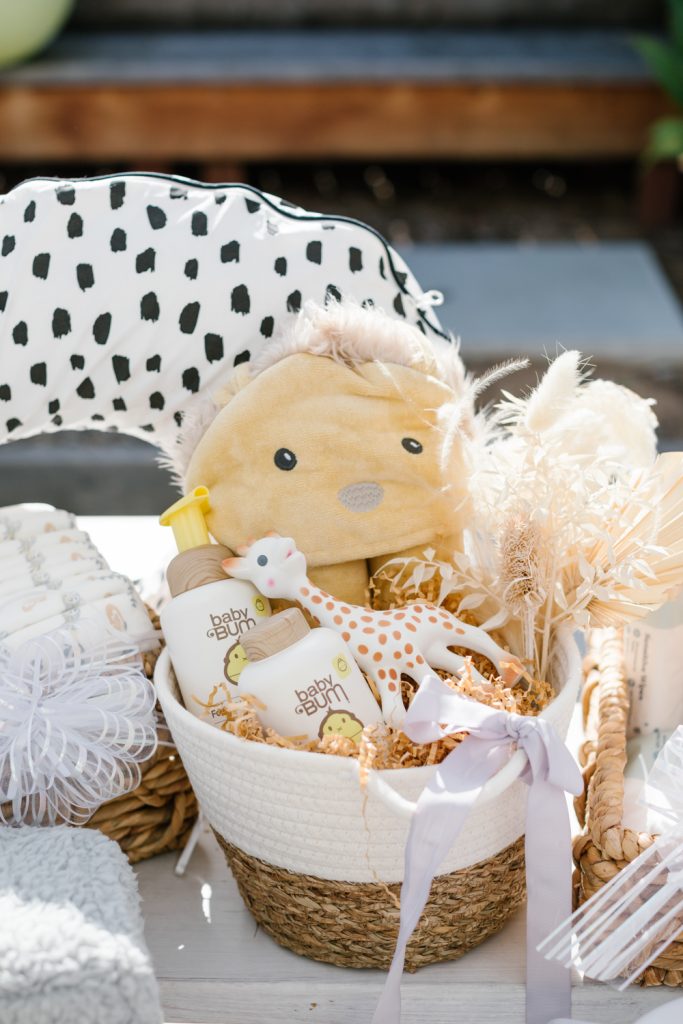 If you're up for giving some big ticket items a stroller would be a big hit!!! This one at Pottery Barn Kids is by Nuna and it's so gorgeous! Would you believe that I still use my stroller at Disneyland for my 5.5 year old? Haha – strollers will be there for mama through and through so it's always good to invest in a great one!
And if you are thinking you want a big ticket item for baby, well I can't think of something that will put a bigger smile on their face when they are walking than this lion rocker! So stinking cute! And if they have a big sibling, they can break it in for them!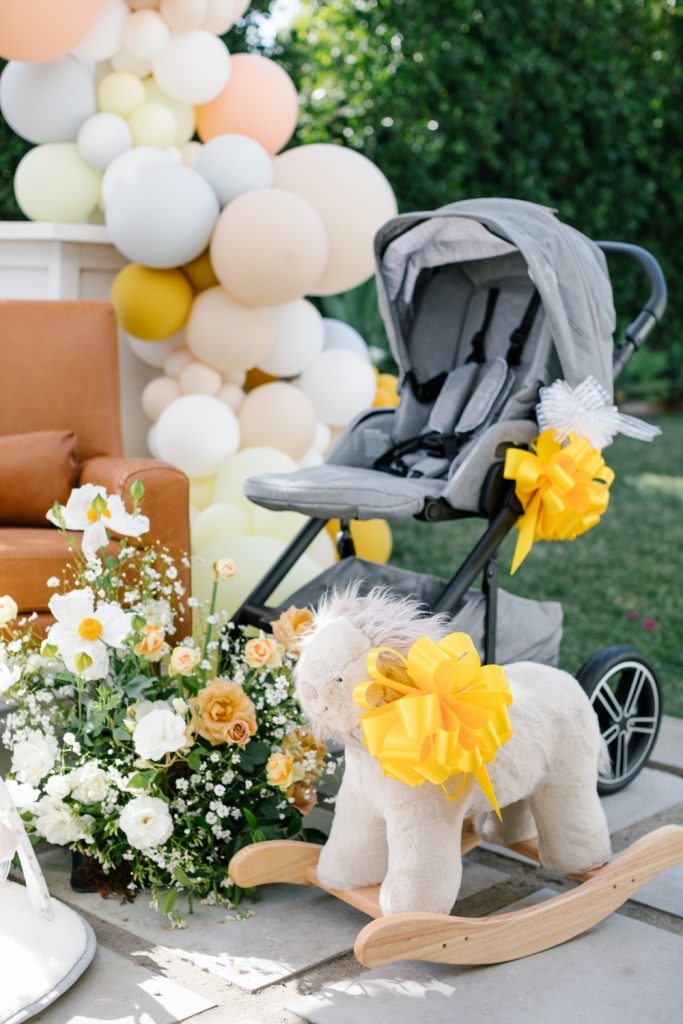 More great items are these wicker storage baskets, and after having two nurseries trust me, they always come in handy! From baby stage through toddler and beyond! I stuffed these with diapers for the mama to be, because that's another thing you can never have enough of! And a Boppy – every mom needs one!! This cover at PBK is gender neutral and very chic! Last but not least, the monogramed blanket which has my brand new nephew's name on it who was born in March! Of course that's always a special gift when it's personalized.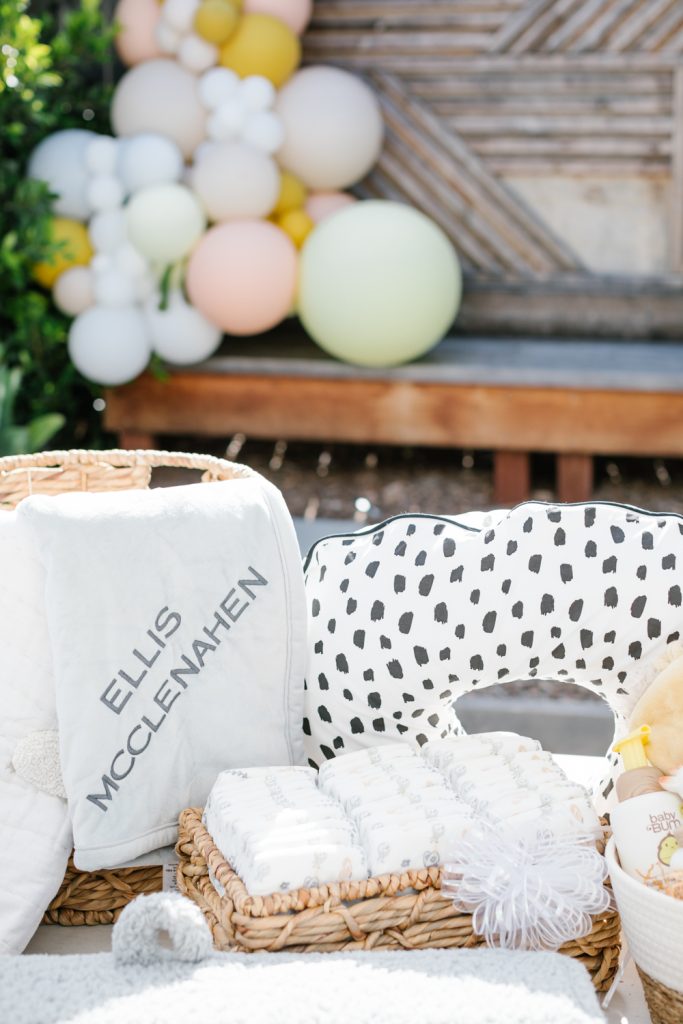 Now if you REALLY want to win the best gift award that leather rocker will do the trick. I mean, isn't the color yummy?! It would be beautiful in any nursery and I'm obsessed with it!!!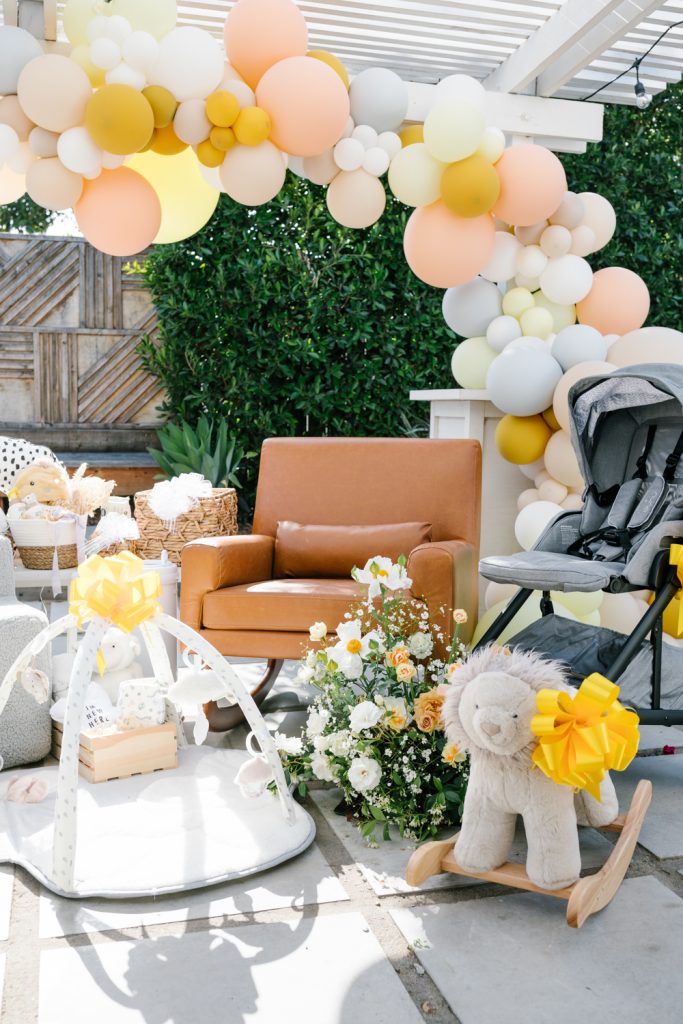 So many amazing gifts!!! I have them all linked at the bottom of the post!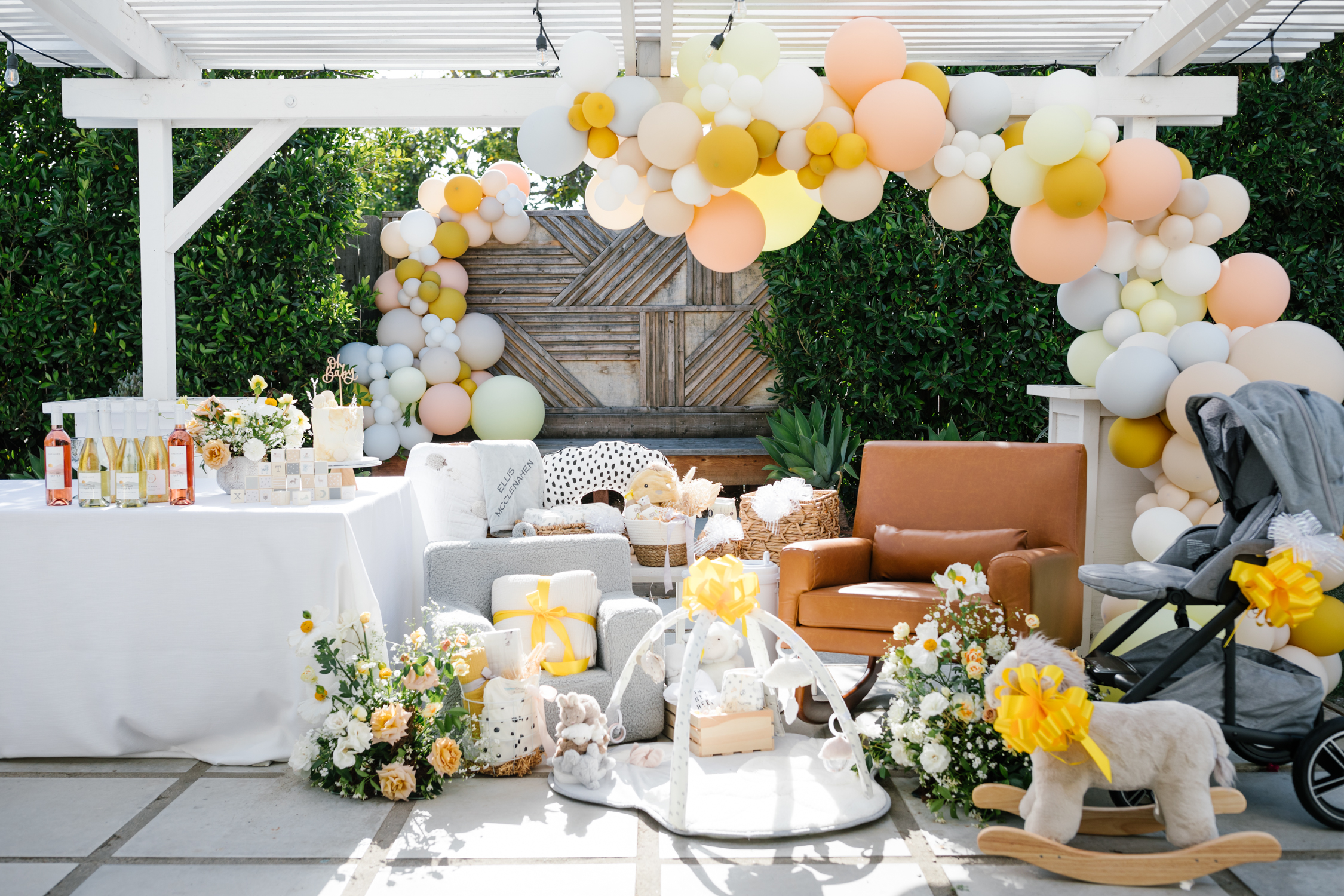 Let's look at more of these details, for starters these stunning blooms!!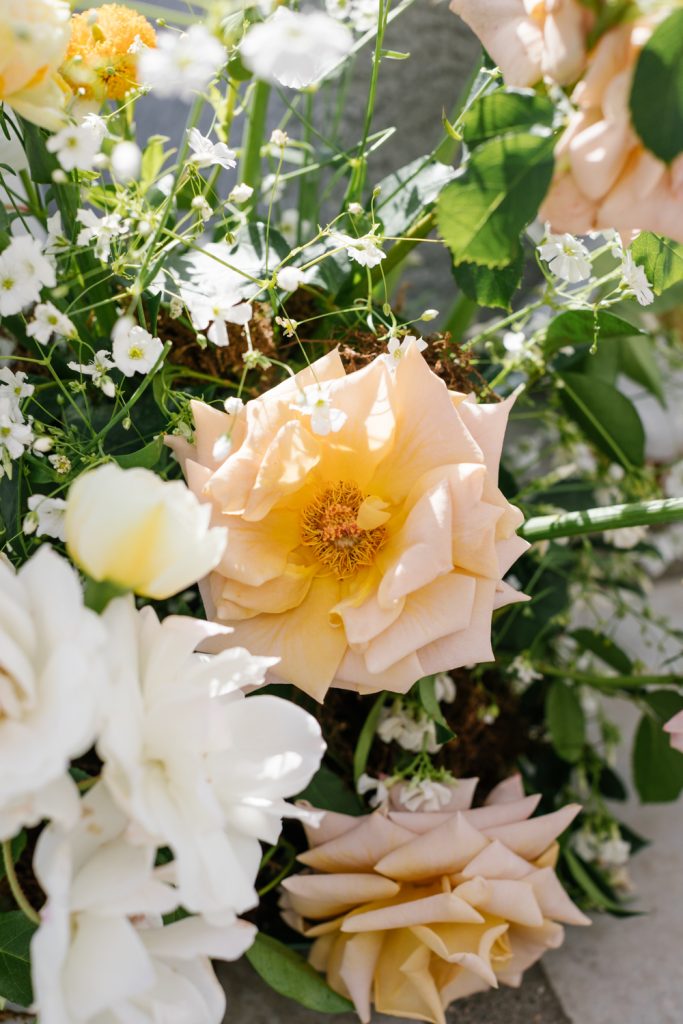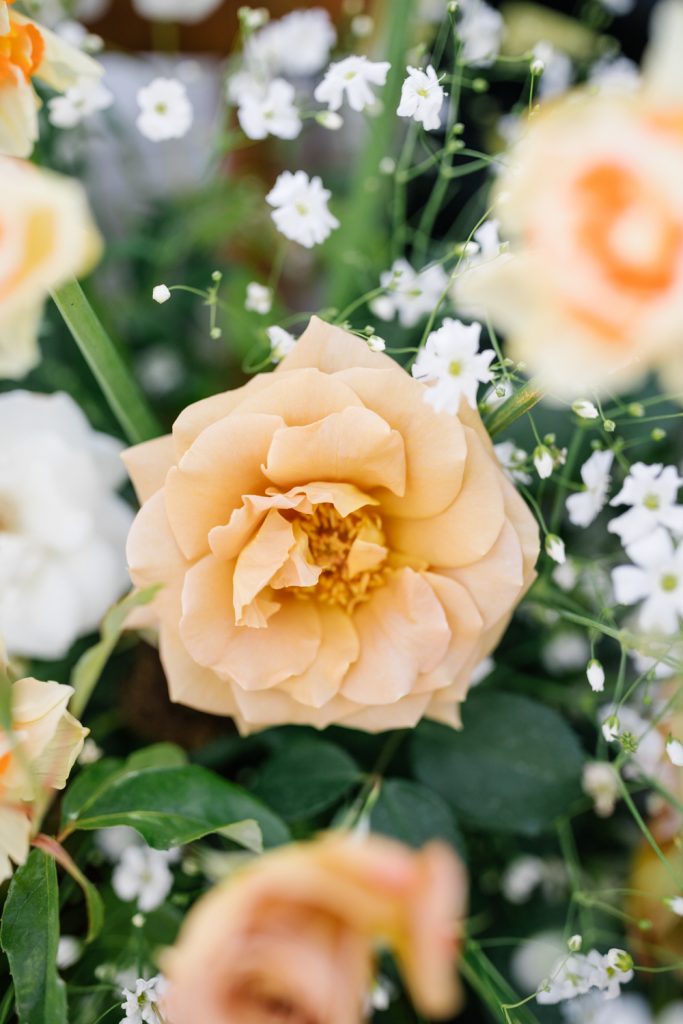 These amazing balloons!!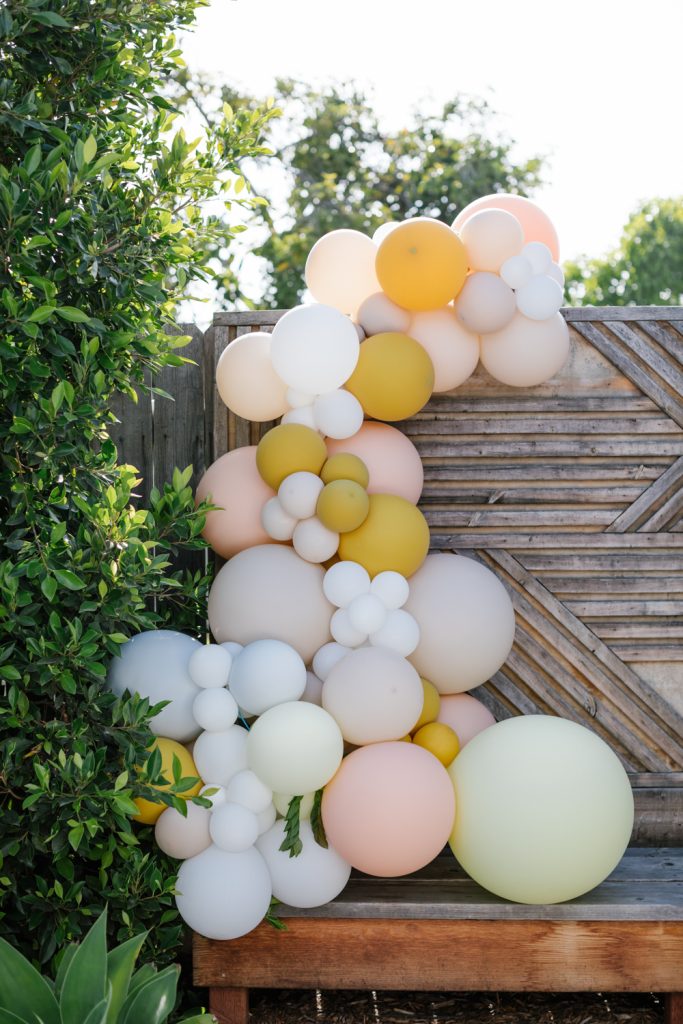 And if you ask me, every party needs some desserts and booze, haha! Even a baby shower! This gorgeous cake by Really Cute Sweets with the sweetest little topper by Poppy Jack Shop is a must! Along with all the yummy champs and rosé from One Hope. And sometimes you can use gifts as props! Like these cute Neutral Blocks that make a great gift but also adorable decor!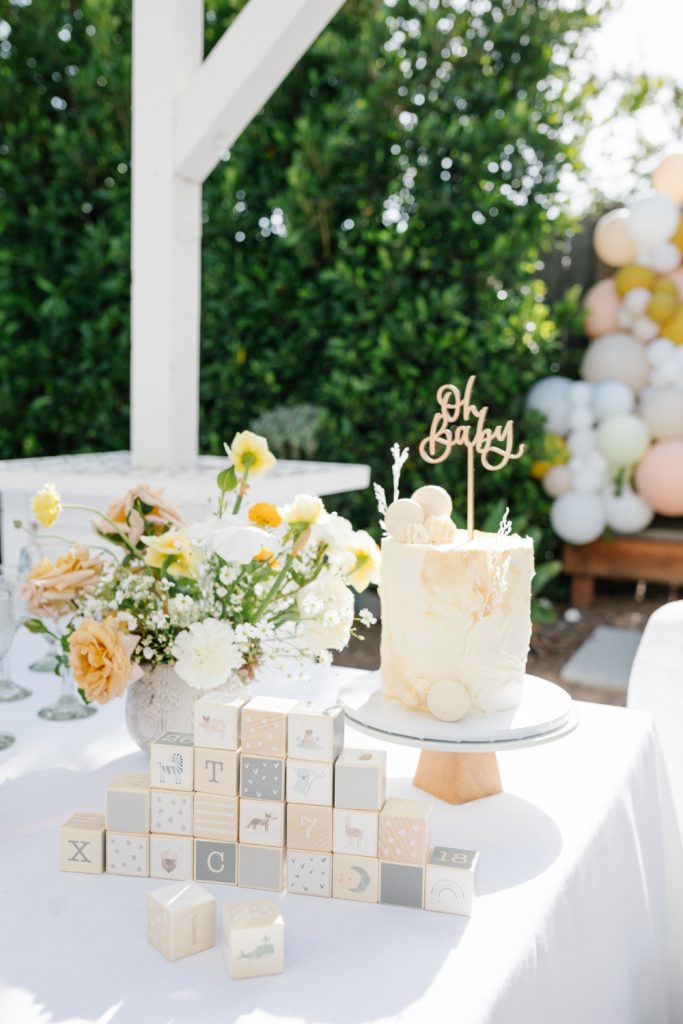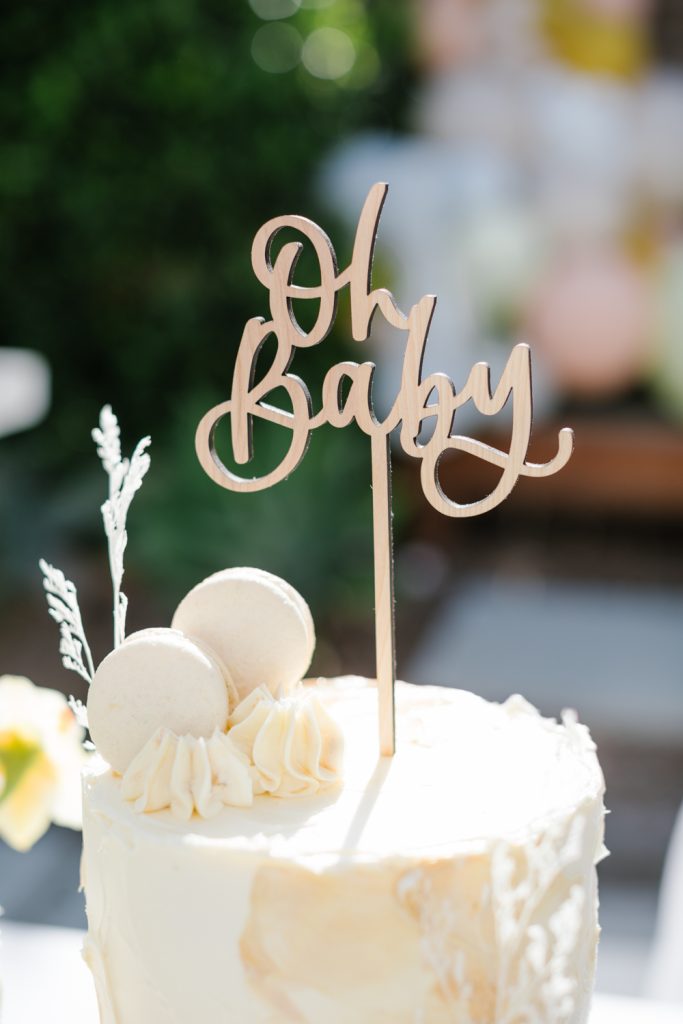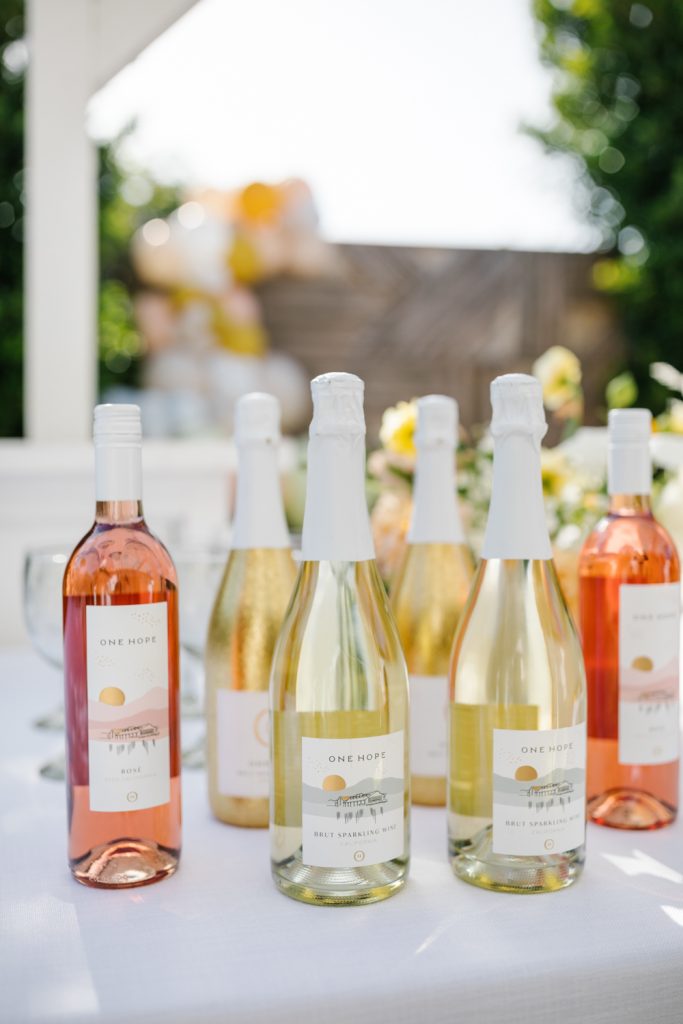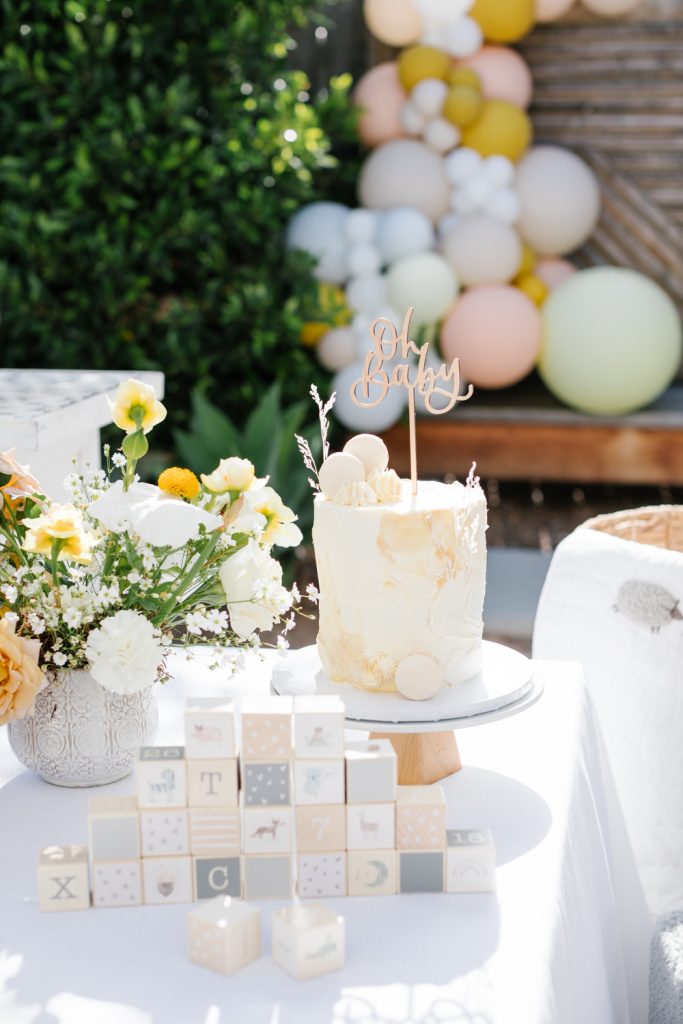 It's about time we add in a Mama!!! Lorin is a talented photographer we work with often who happens to be pregnant with her third baby!! We are so excited for her and asked her to come model in this pretty Saltwater Luxe dress for us. No it's not maternity but it looks stunning on her!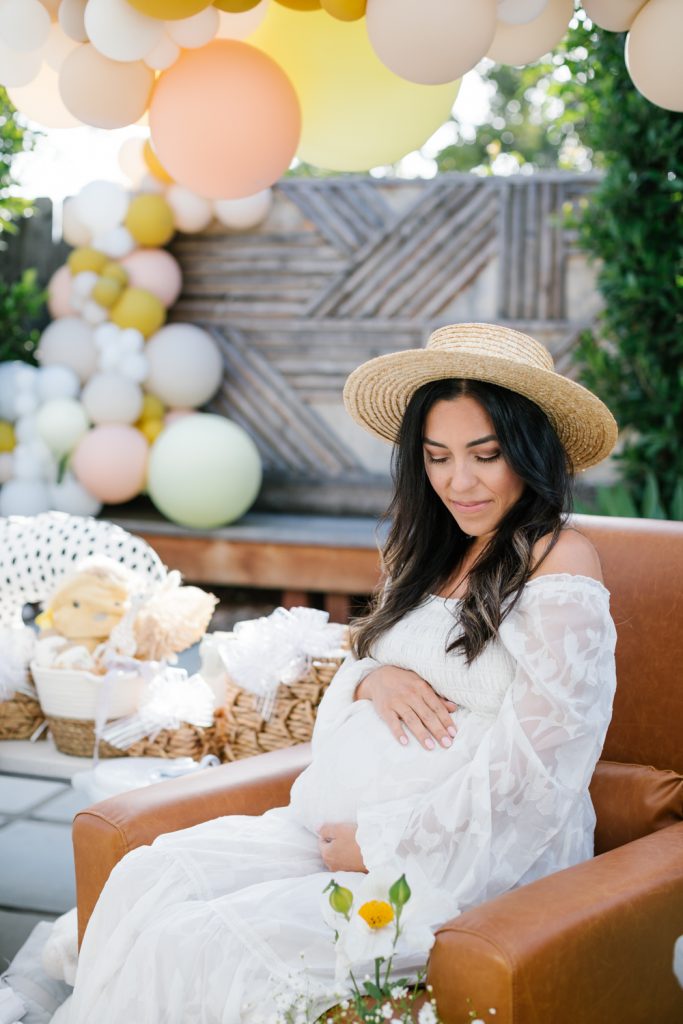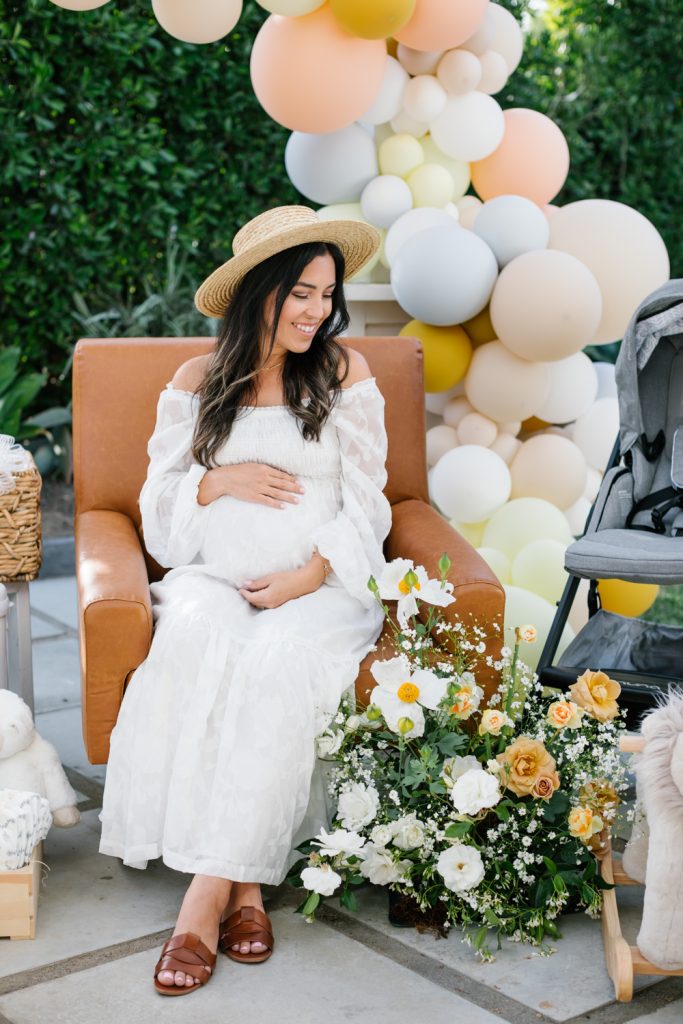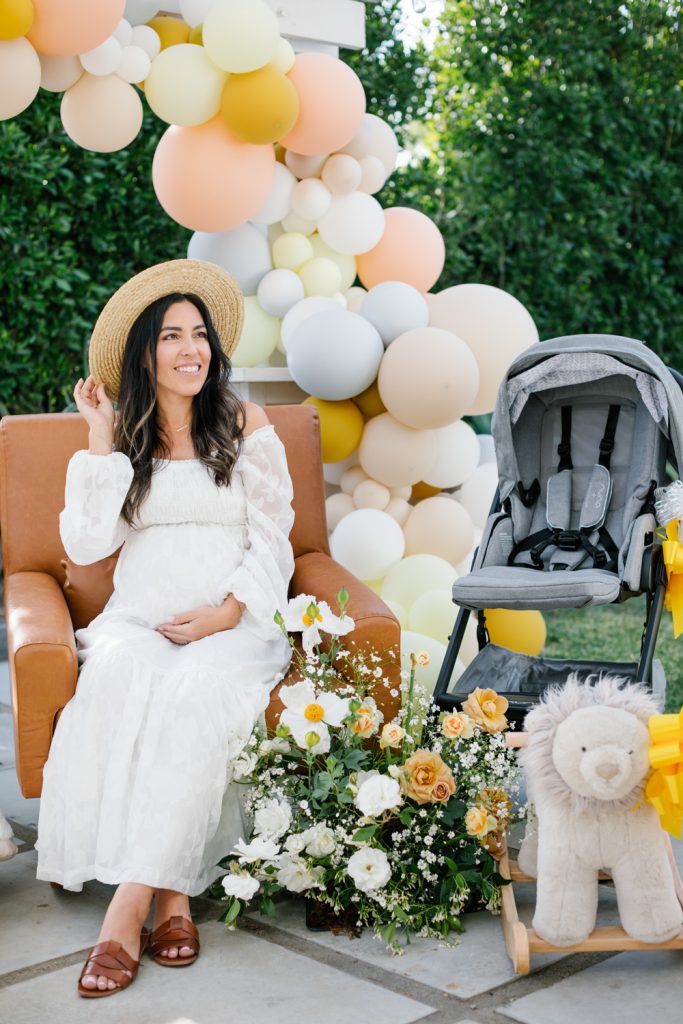 How cute is she?! Love her!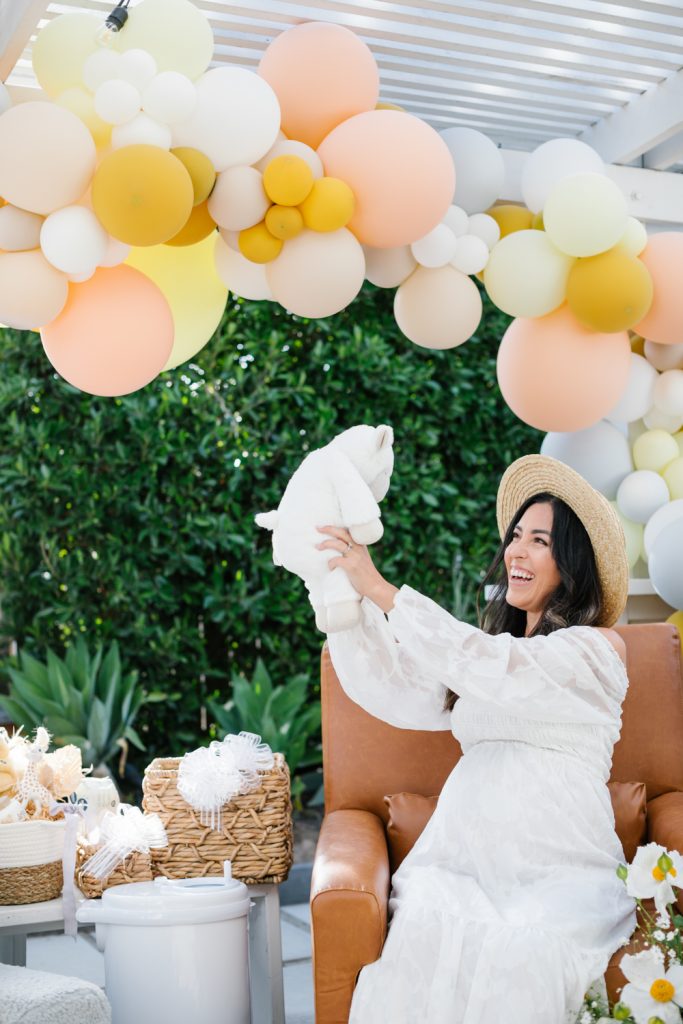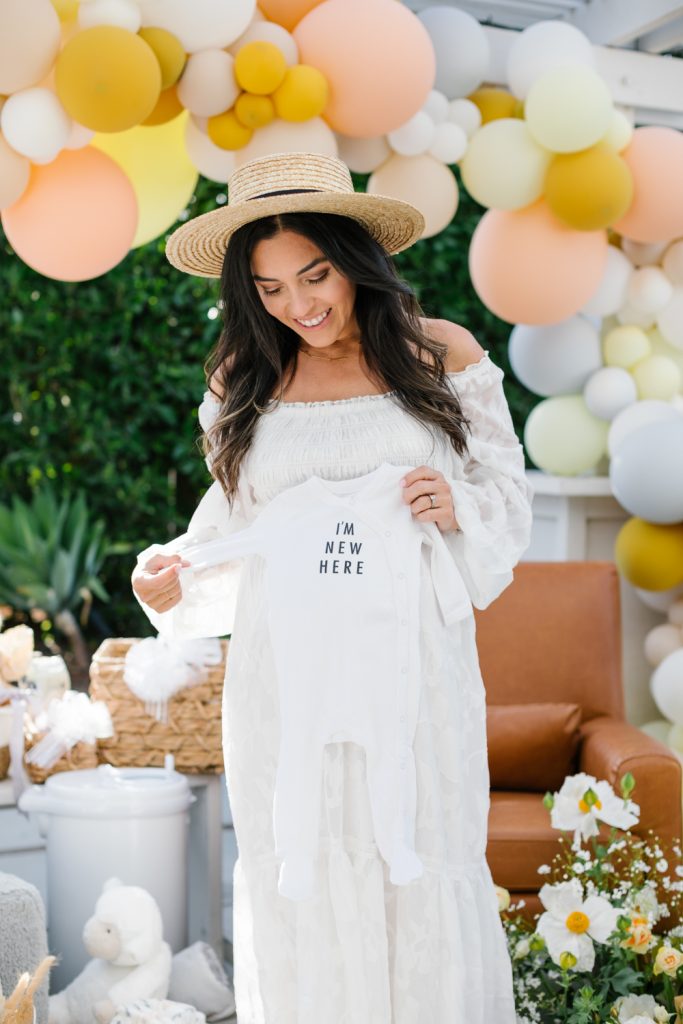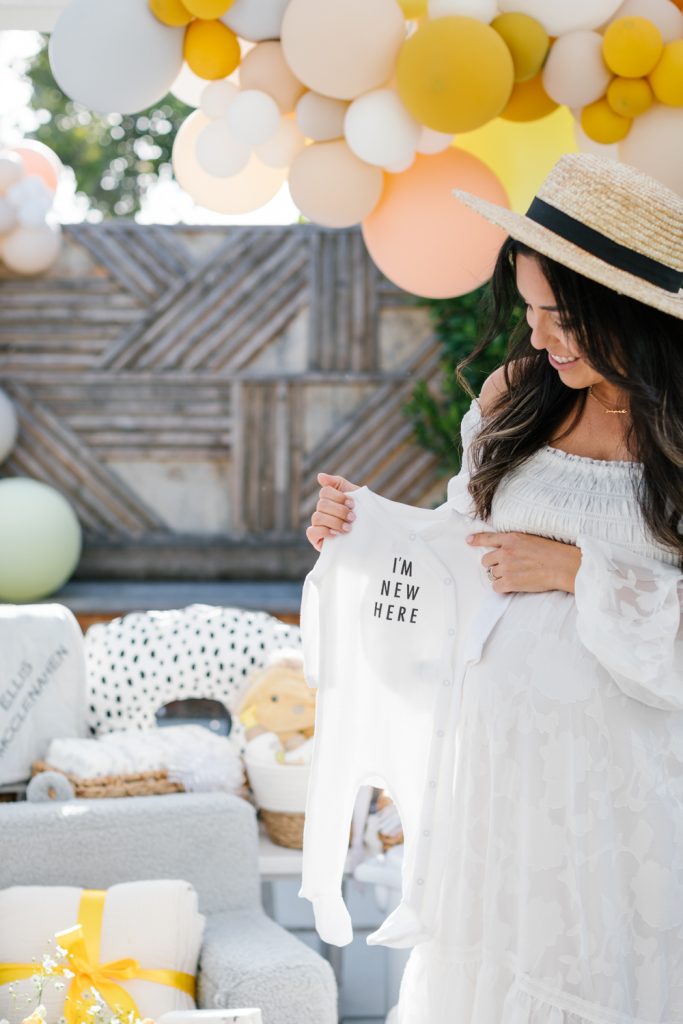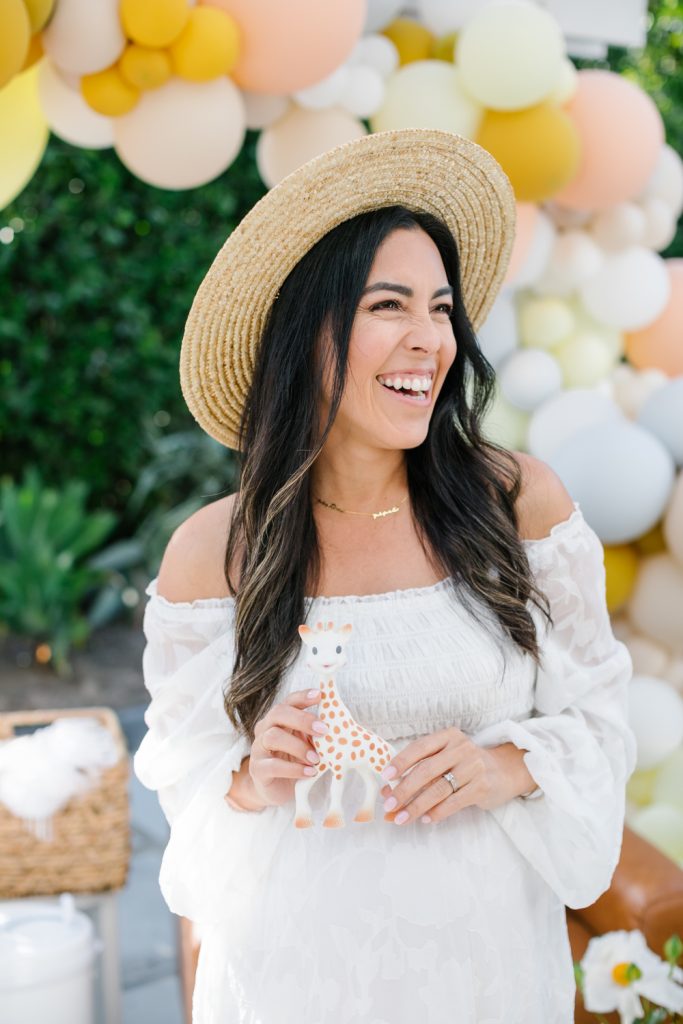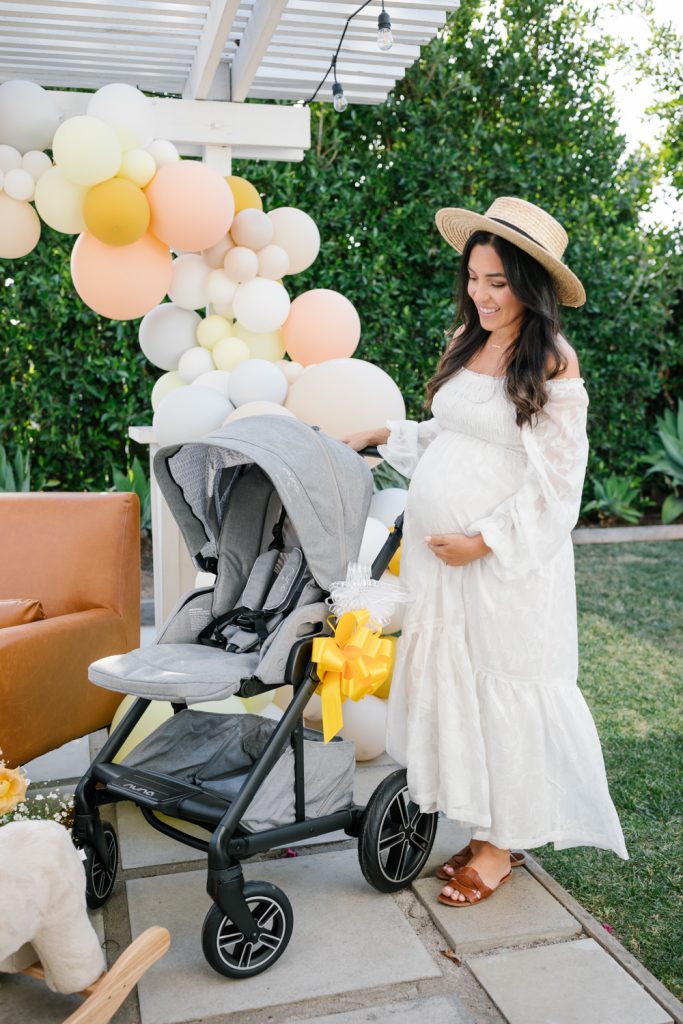 Who's ready to throw a shower?! And if you're ready to register you can do that at Pottery Barn Kids, here!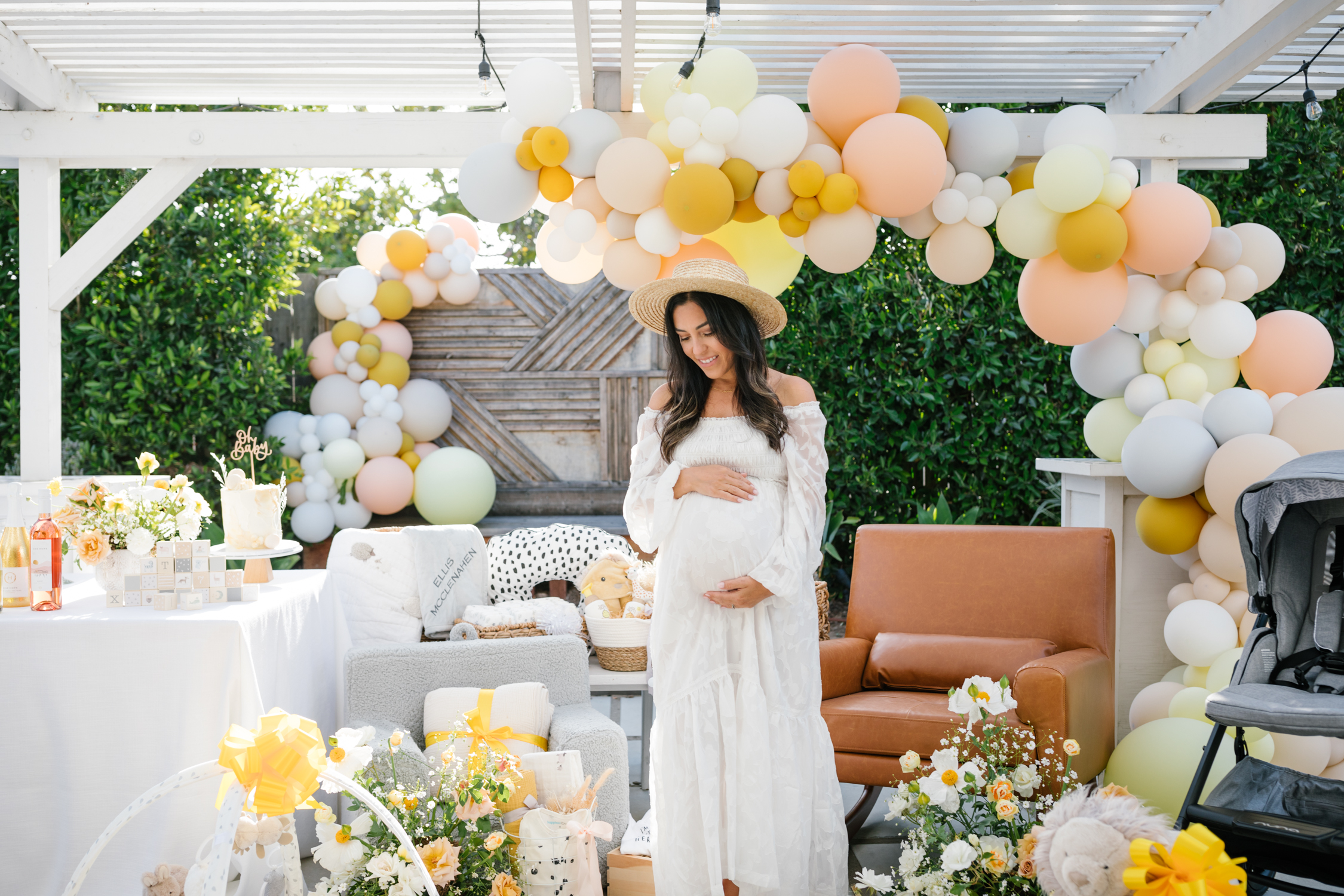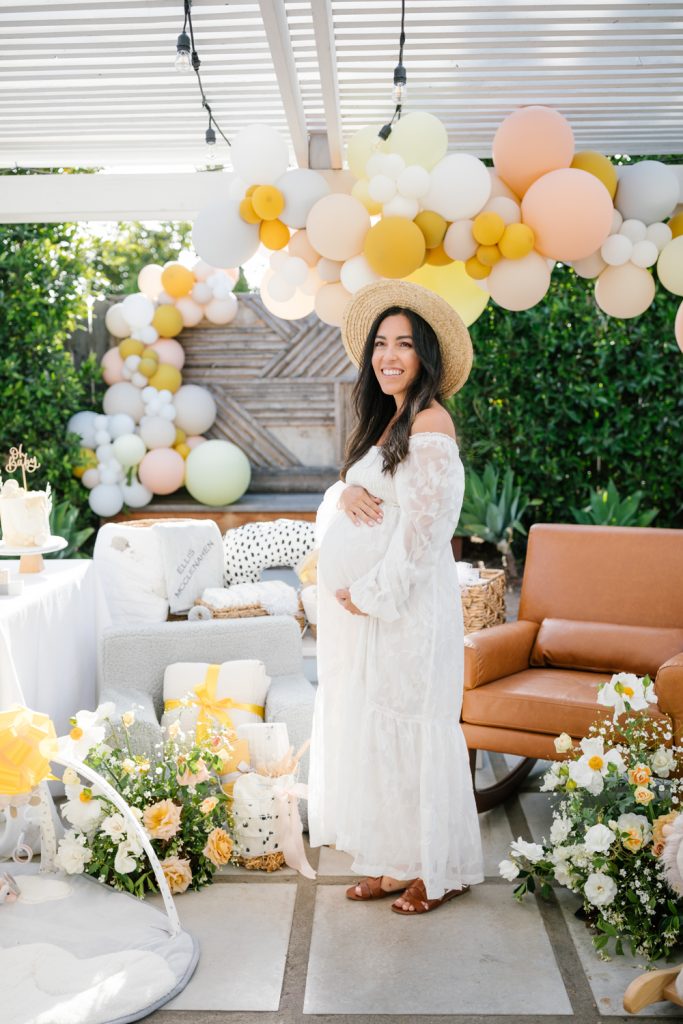 If you need help designing or planning a shower we are here to help! For all of your gift needs, head to our friends at Pottery Barn Kids – and you can shop our favorites below!

xx
Jacquelyn