Mother's Day and Cinco de Mayo generally fall on the same week year after year. This year I thought, why not combine the two?! The idea of Tapas for the Mamas came to mind and lead to this fun night!! I invited a few of my favorite mamas in the industry to Benchmark Restaurant in Santa Ana. We have used their private dining room before and loved it so much. It's the perfect size for a smaller gathering like this.
We decked out the space and had the best time getting together to celebrate all things motherhood with a fun fiesta!! Keep scrolling to see all the pretty with photos by Lorin Kelly.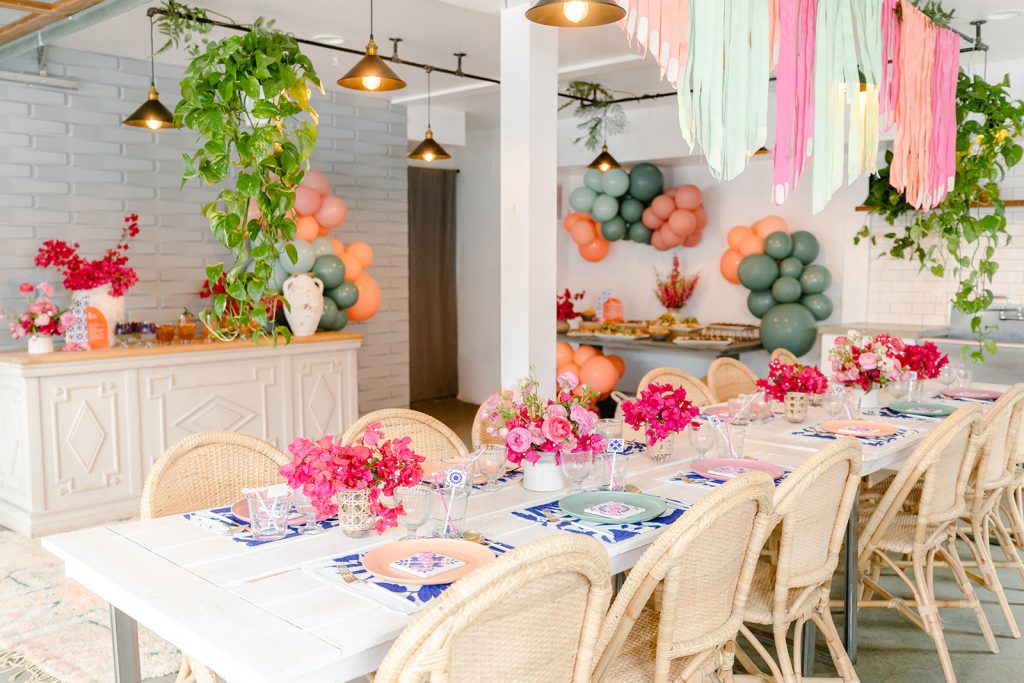 A pretty little invite was in order by Double Dipped Calligraphy. I'm sort of obsessed with the little tag she added at the bottom, I mean, how cute?! Creative Amme added the most amazing Mexican-inspired details with all the pink (of course!!), and Lorin styled it perfectly on my Stile and Co mat.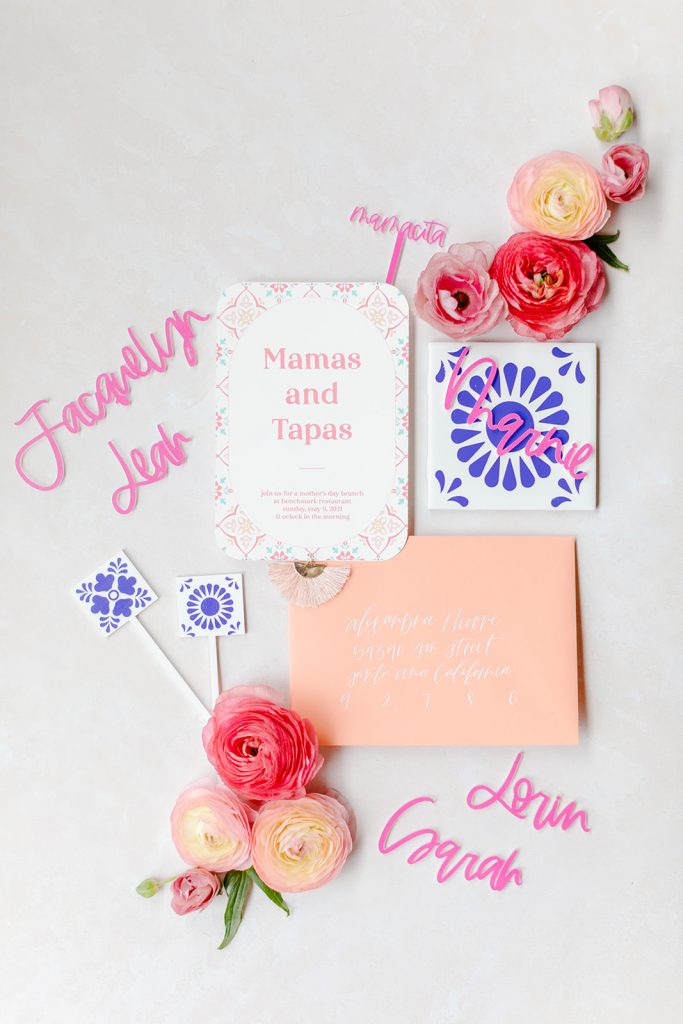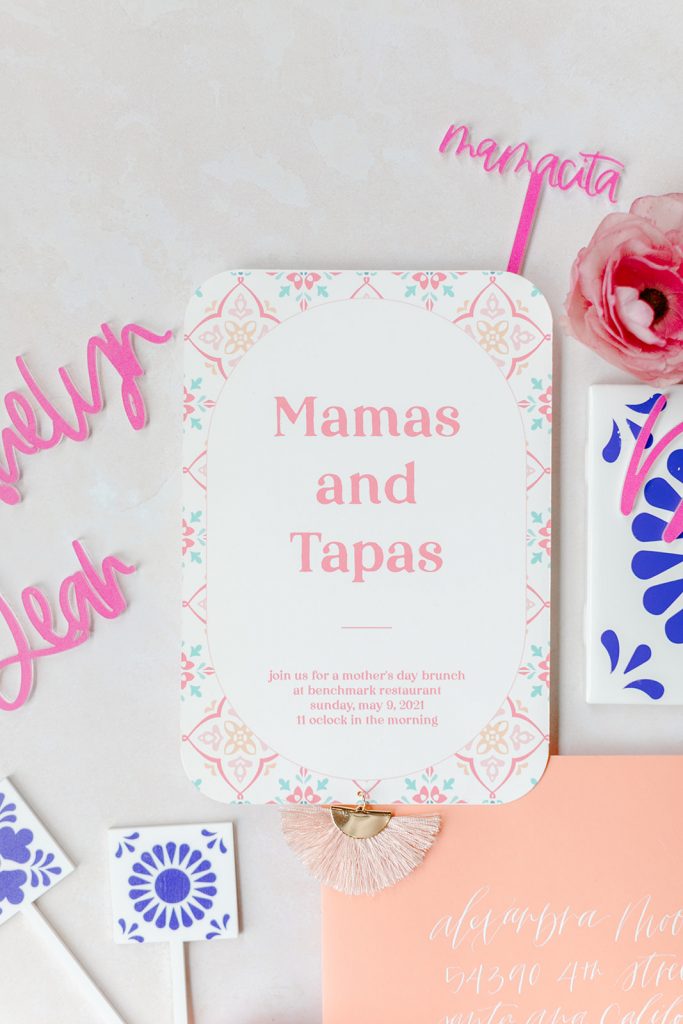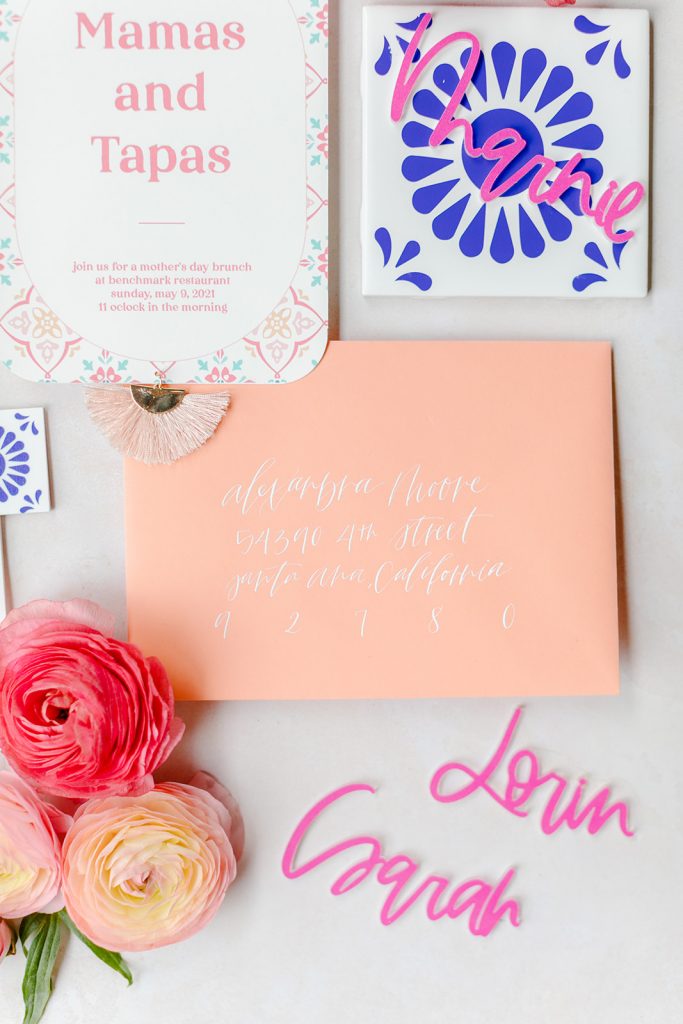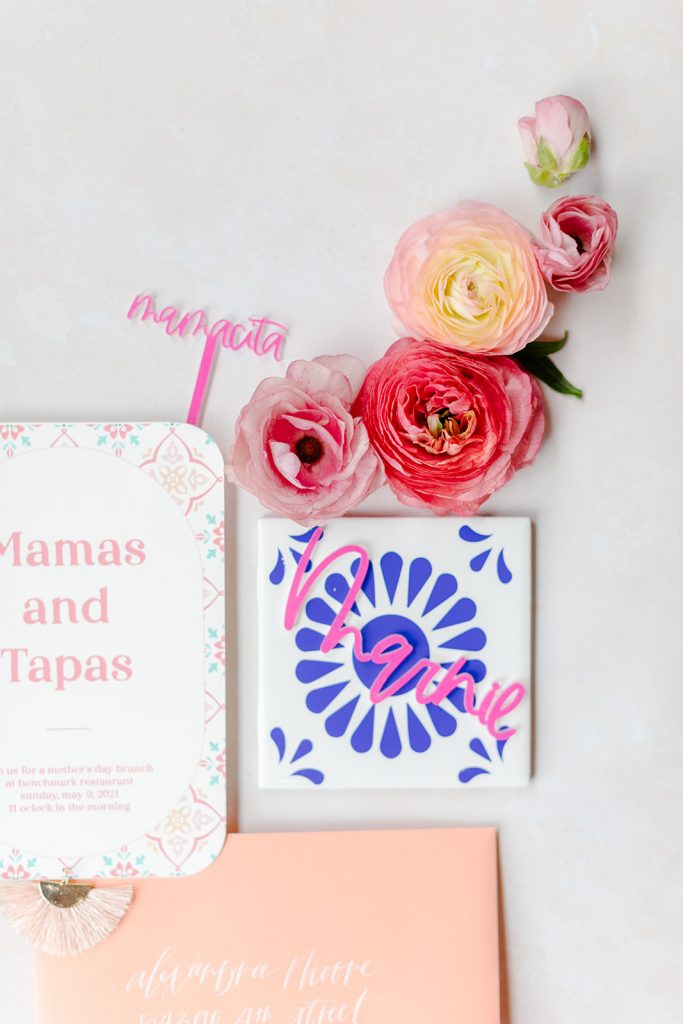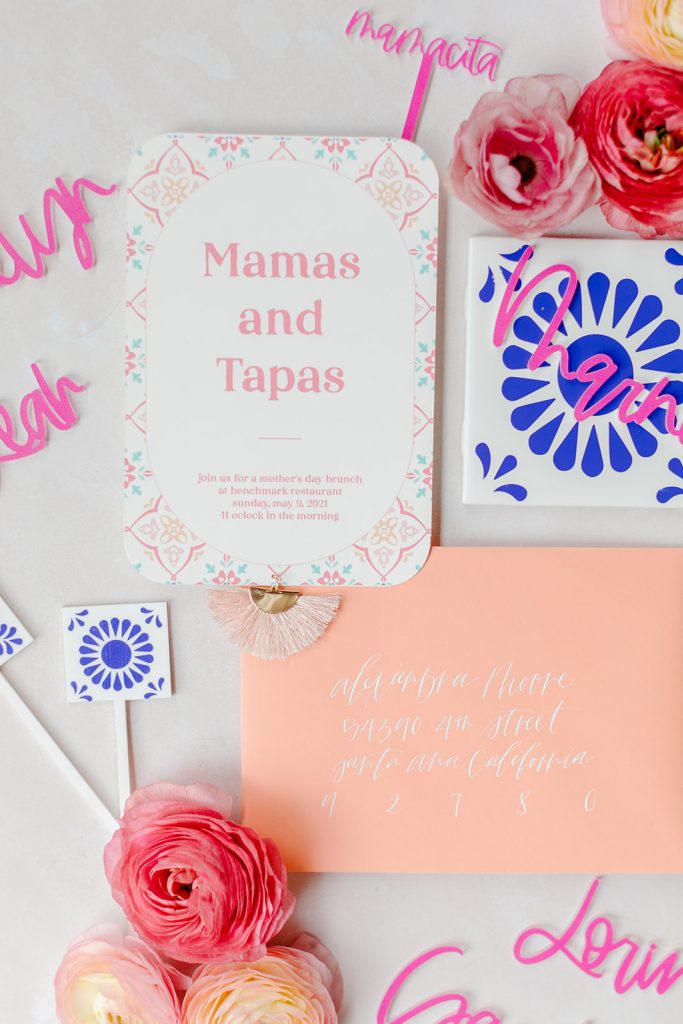 I was so lucky to have the help of fellow mamas and guests to create this magical night. Some of the mamas are fur mamas, but mamas nonetheless!!! Michelle Rogers and Sabrina of Golden Arrow Events & Design did the fun fringe installation and balloons you see, Marnie of Sweet Salvage Rentals brought all of the rentals, and Alex of Third & Park did all the pretty florals. These babes are pretty amazing and I couldn't do life in the event industry without their support!! As working mamas running our own business, we need all the support we can get!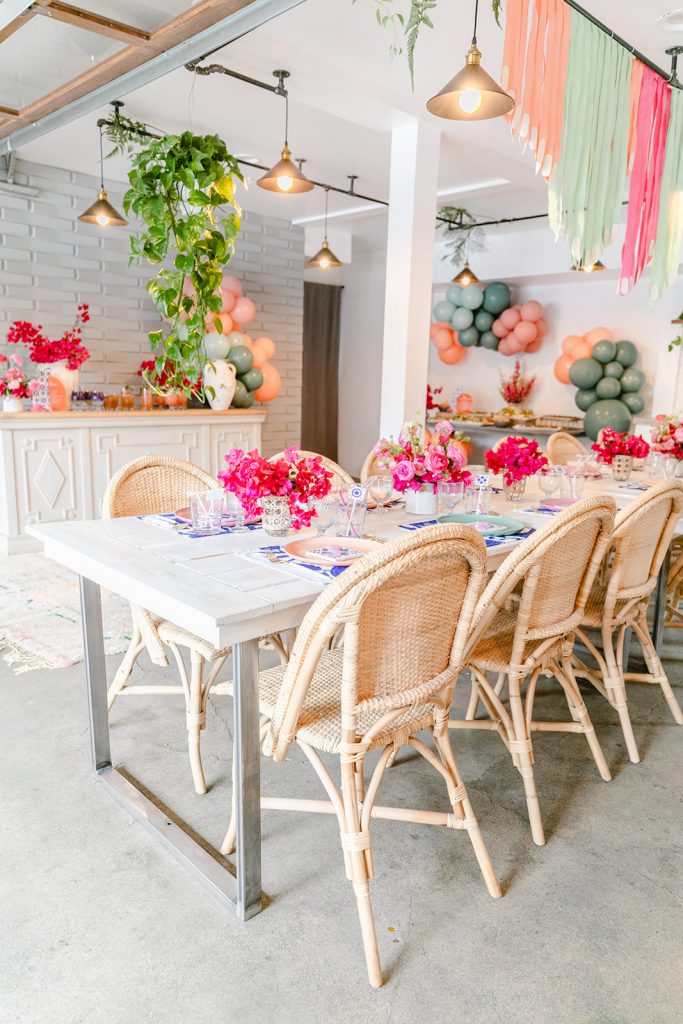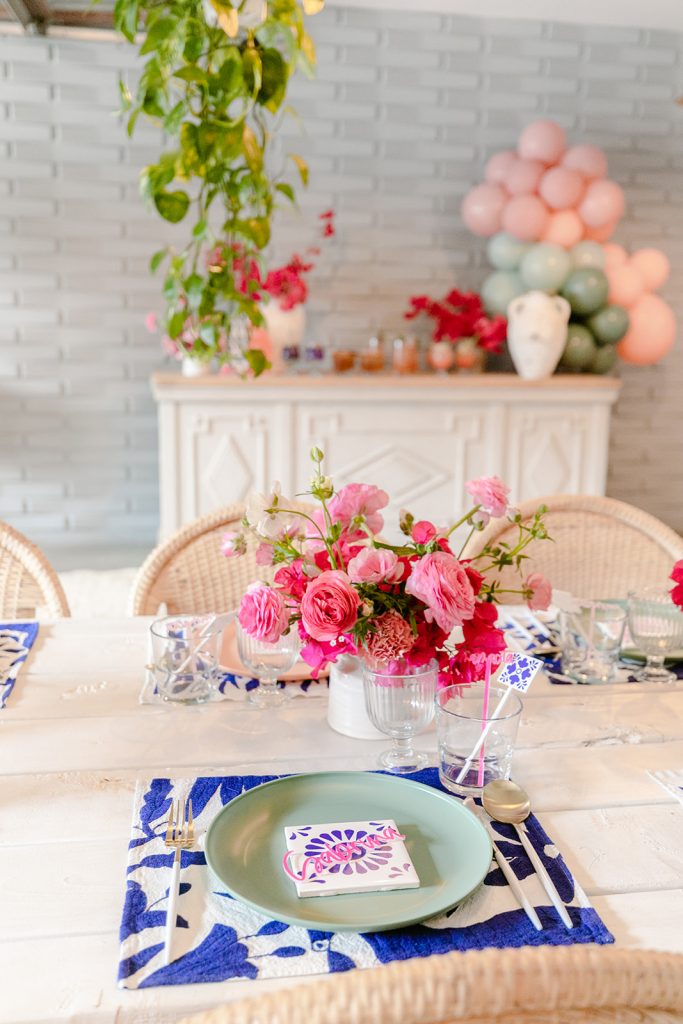 I'm obsessed with those Otomi napkins that I used as placemats from Hostess Haven, along with all of our guests!! The plates are from Target and I have been using them so much for events and shoots lately, the price is right and the colors are so fun!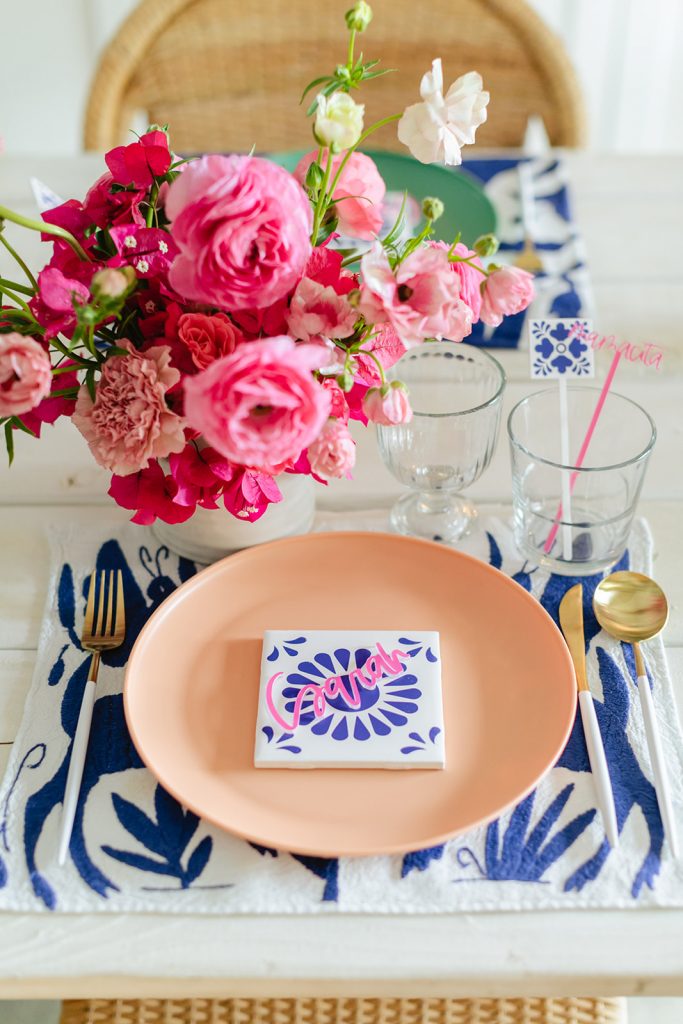 Can I get an amen for hot pink florals and amazing details?!! Holy moly I'm in love!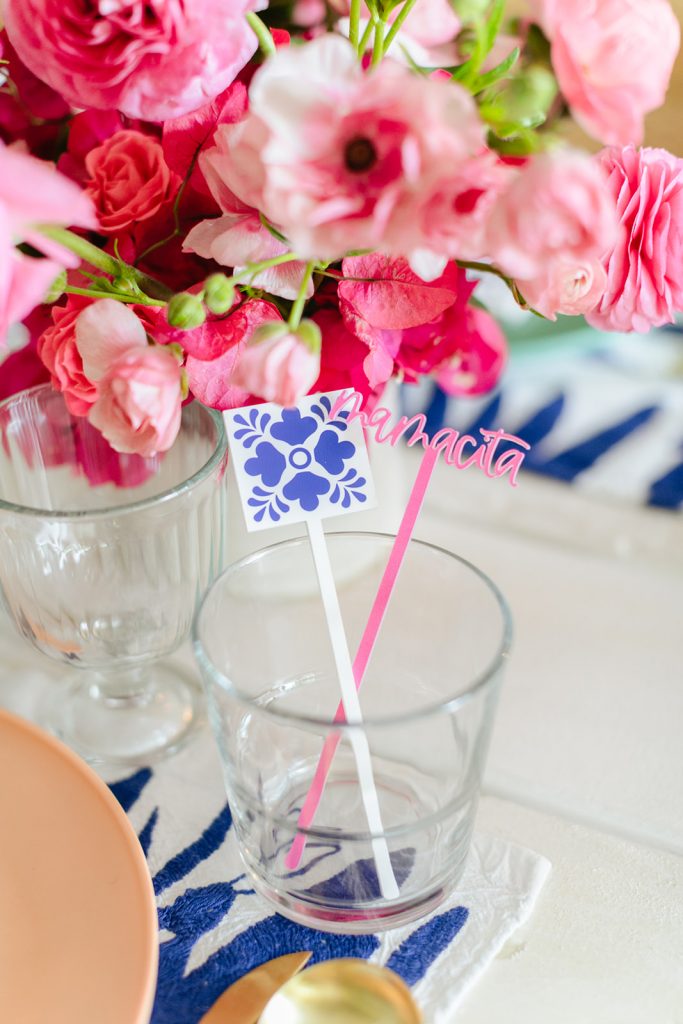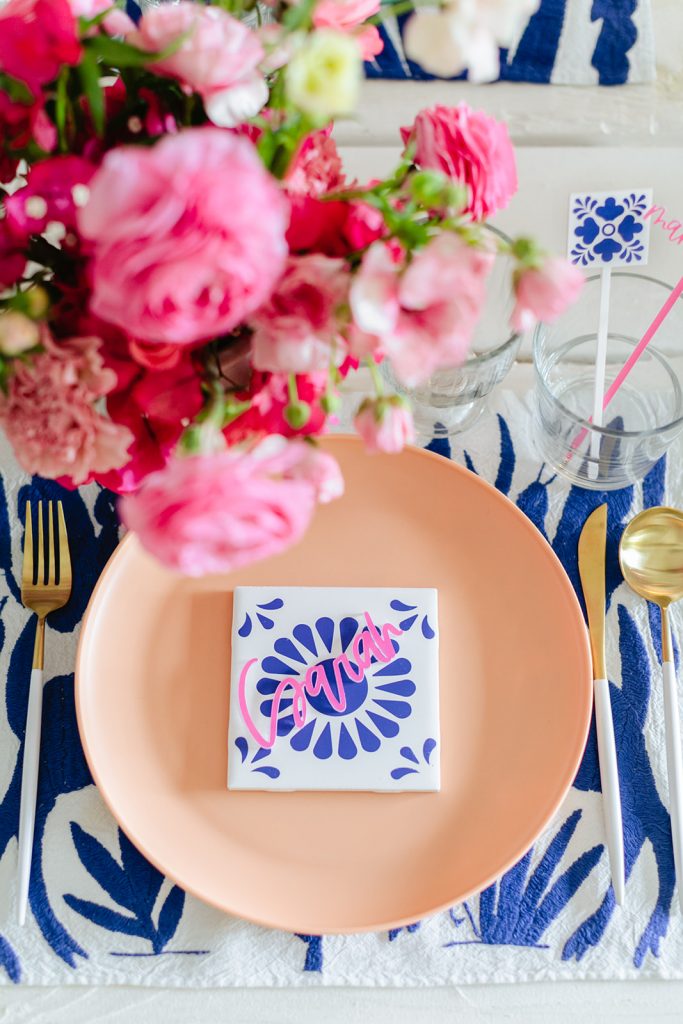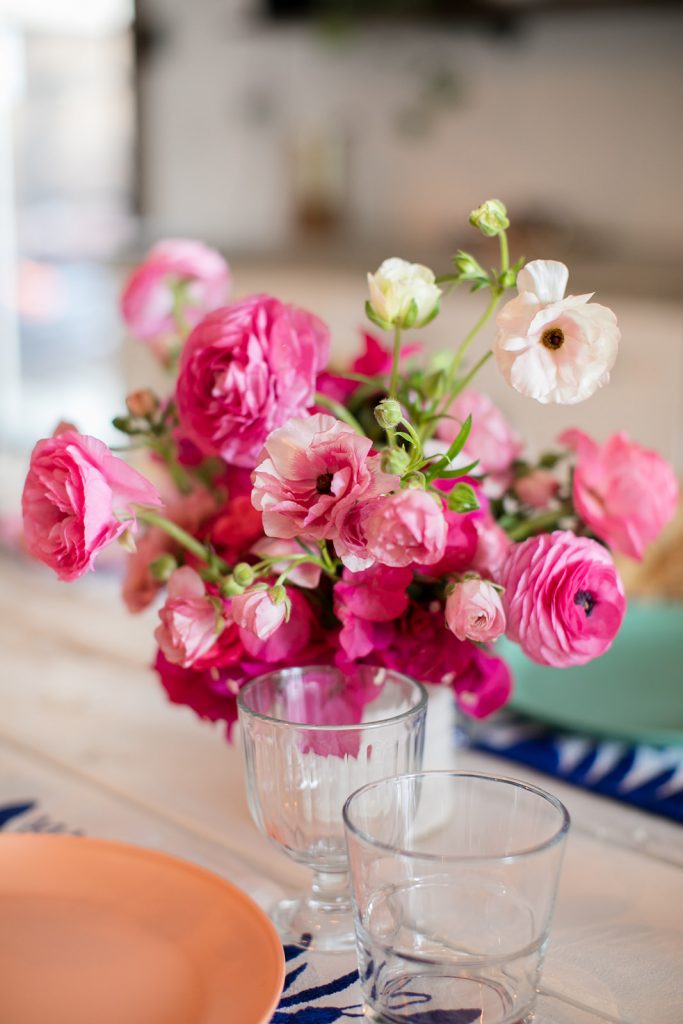 So much pretty!!! And boy was it fun for all of us to sit and enjoy our work for once!! It doesn't happen often friends! One more thing, aren't these muted tones fun for Cinco?! I love it!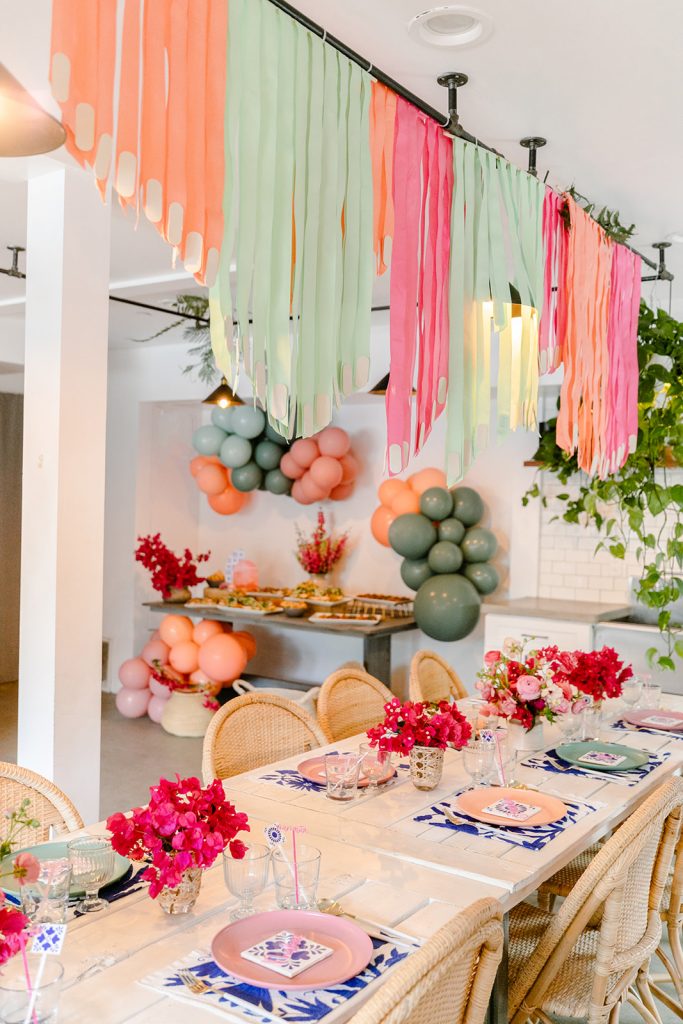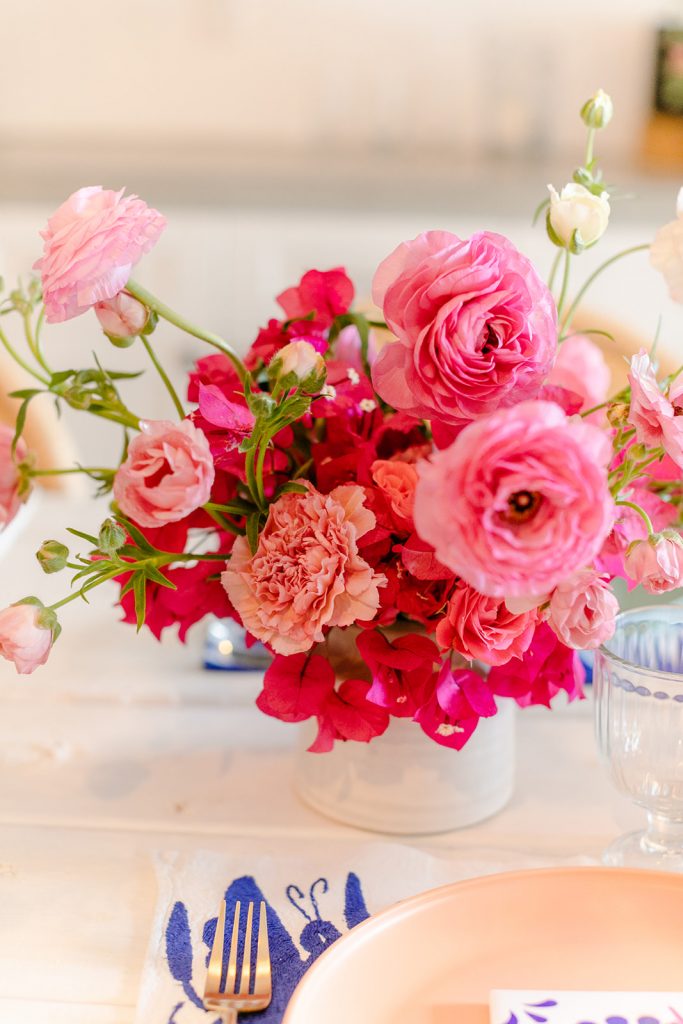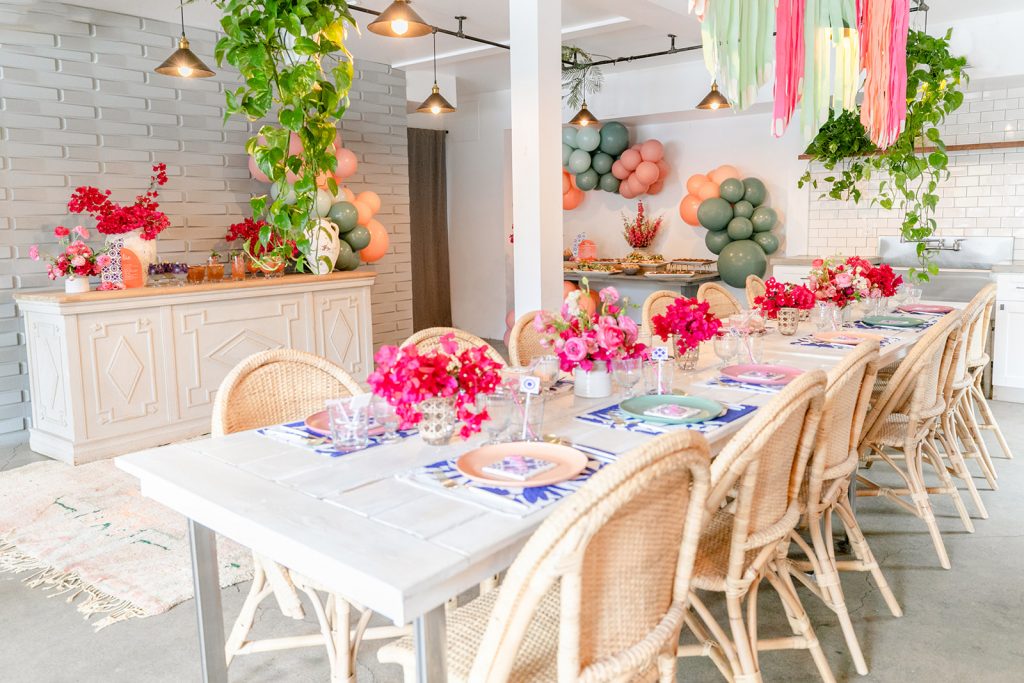 Benchmark was kind enough to make us the most delicious cocktails. Mama's night out calls for them!!! They were so refreshing and yummy, it was Mama heaven!!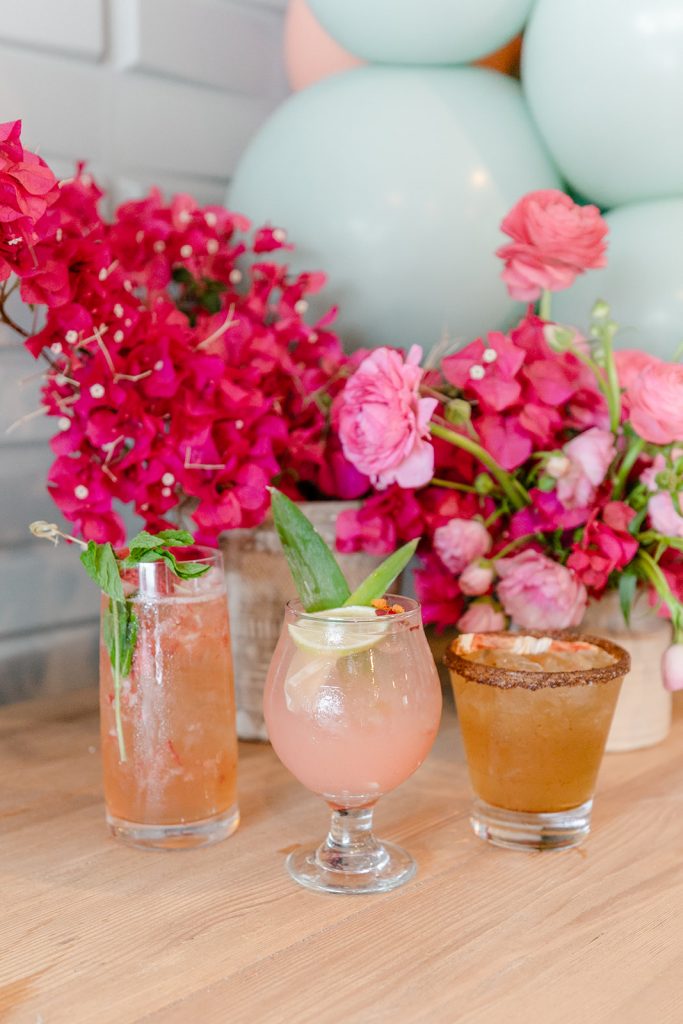 Another beautiful detail by Malisa of Creative Amme, the signage!!! I love how she is always trying to be innovative and come up with new designs. These were some of my favorites!!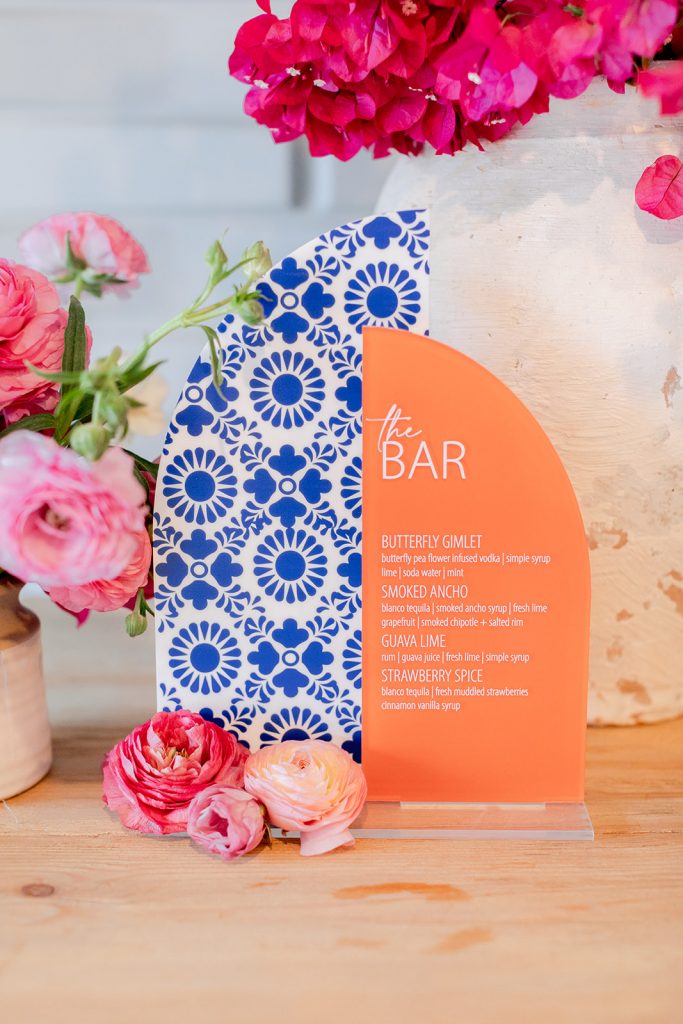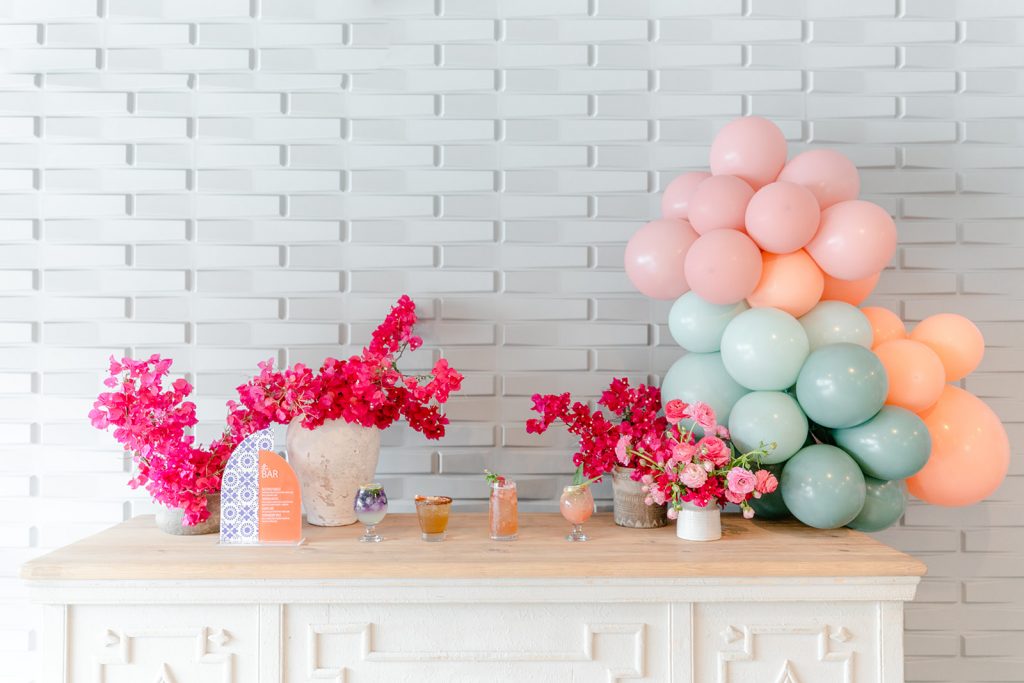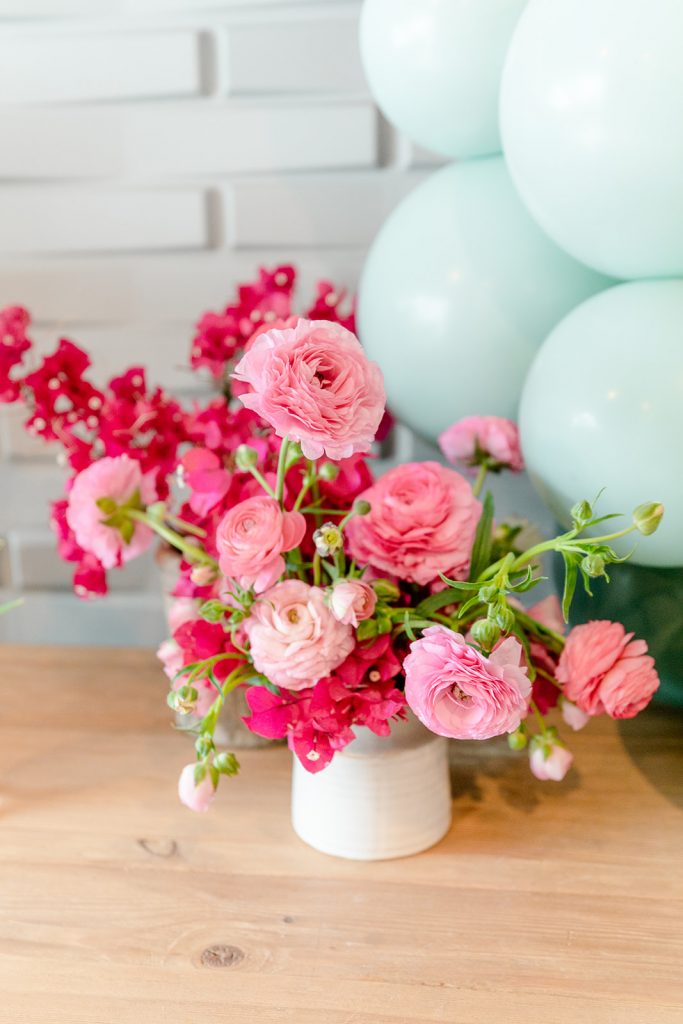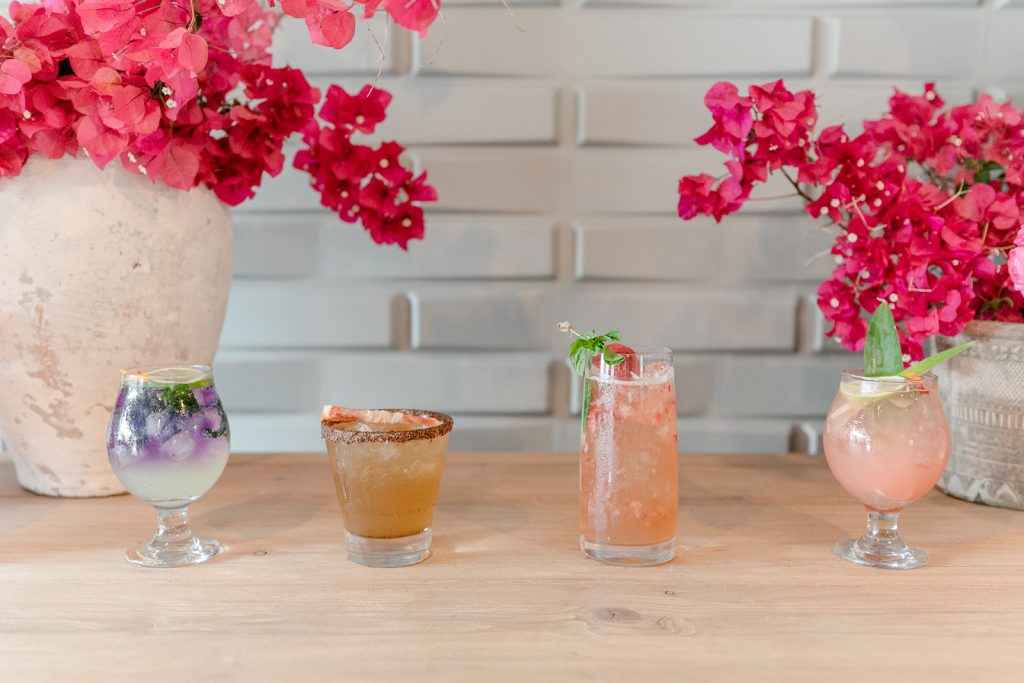 Cheers!!!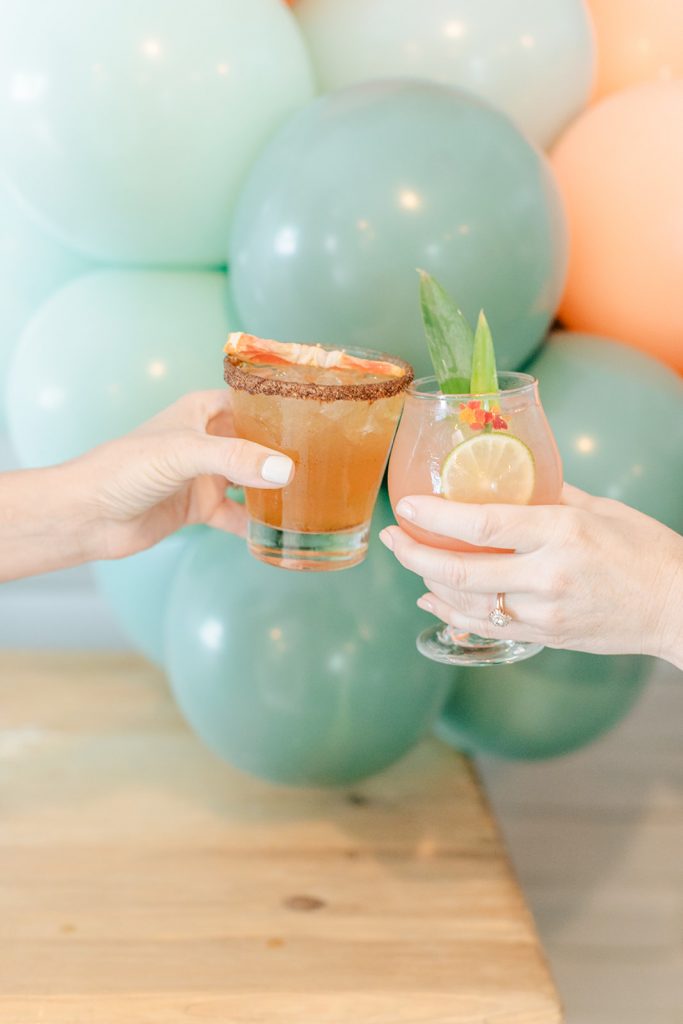 Onto the amazing food!!! Our friends at Colette's Catering are sister businesses with Benchmark! So they of course had to join in on the fun with this gorgeous spread of tapas for us all to enjoy. Every bite was more scrumptious than the last!! It's every mama's dream to have a night off of cooking, so we deserved this!!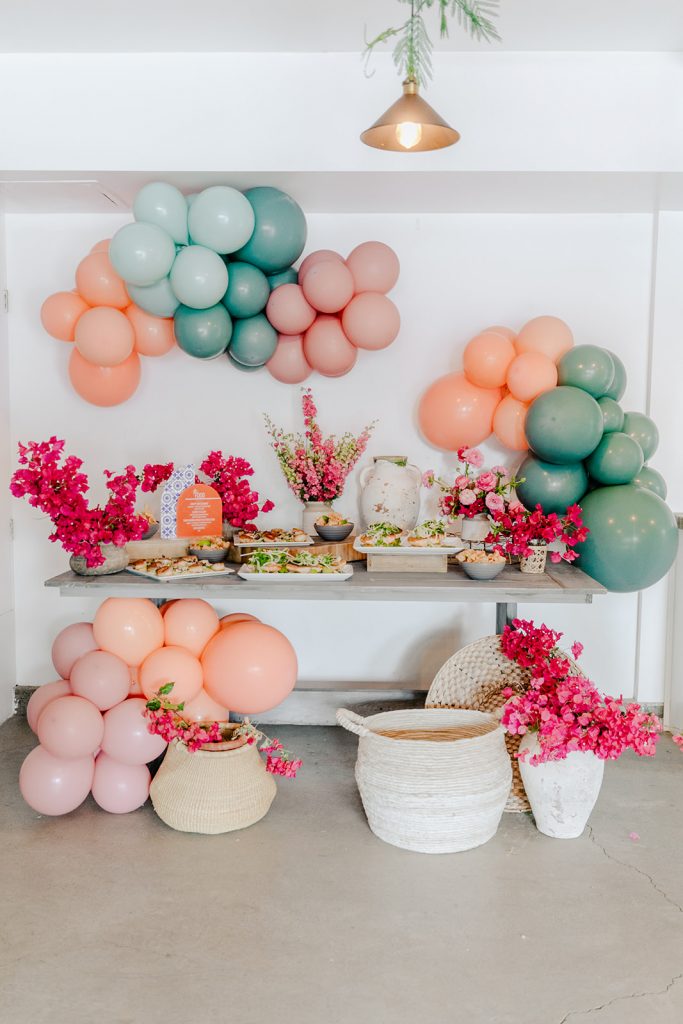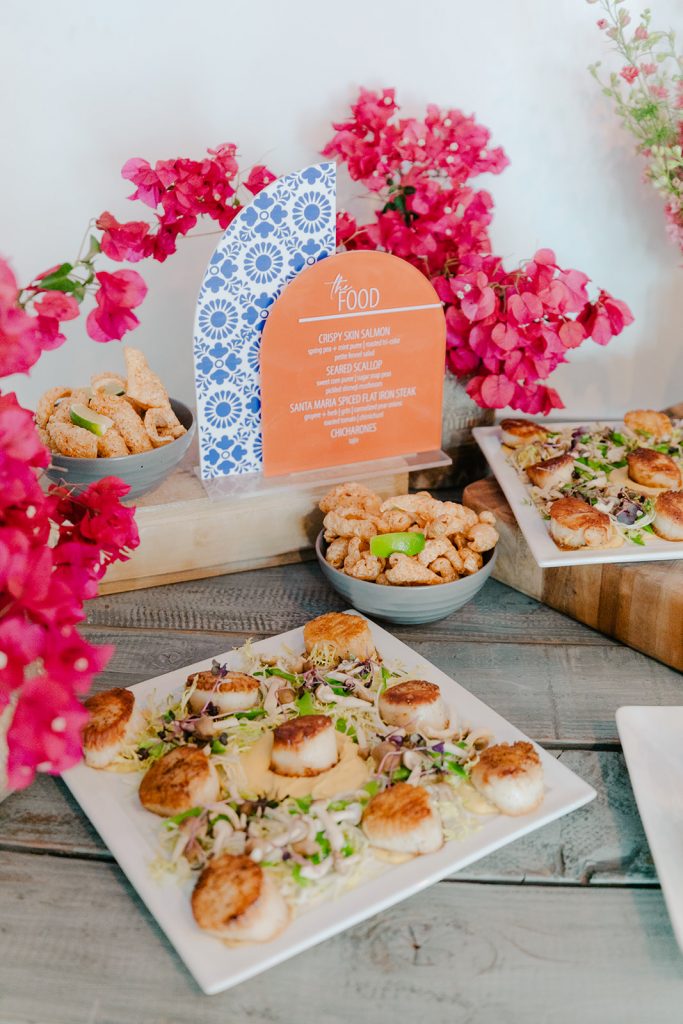 I think the scallops were my favorite!!!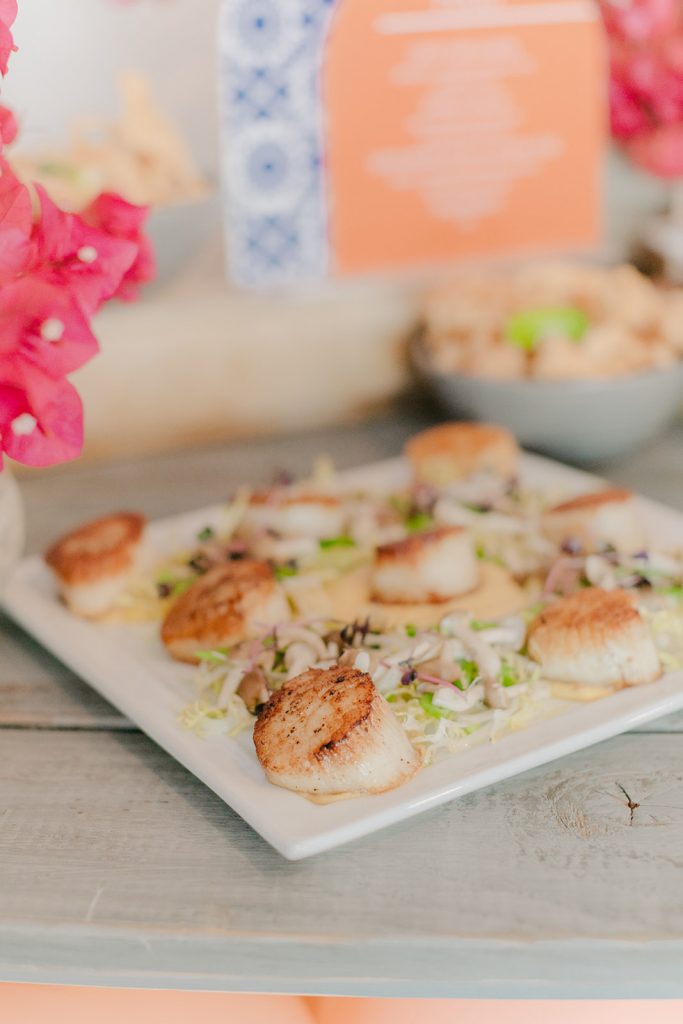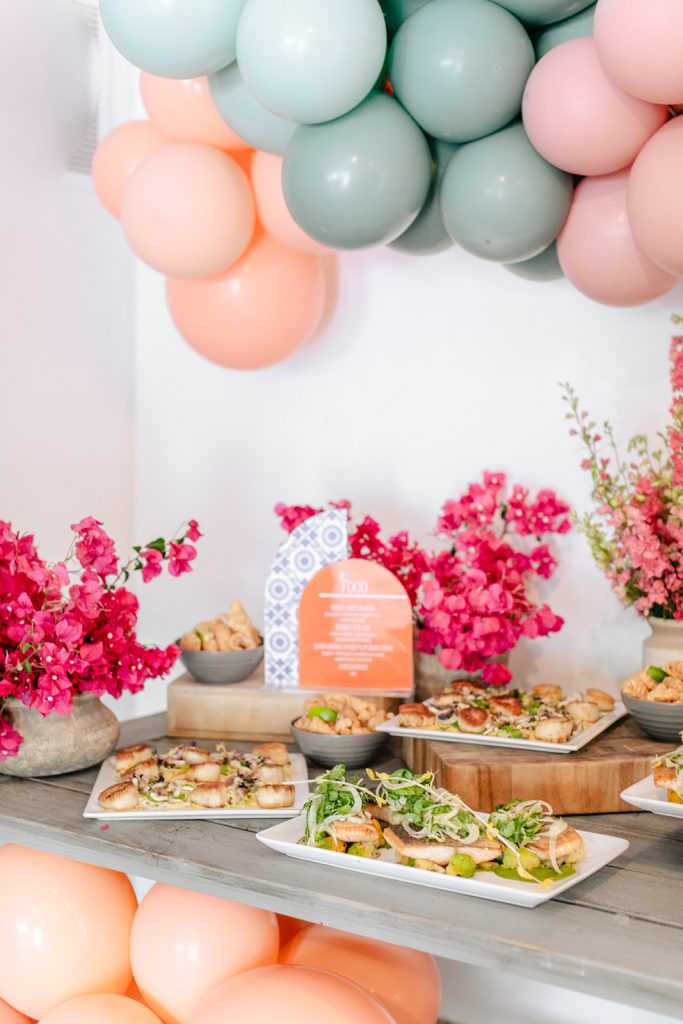 There's my beautiful friend and mama of two, Sarah! She is the Creative Director for Colette's and always makes magic with just for shoots or events. We are so lucky to have her as a friend.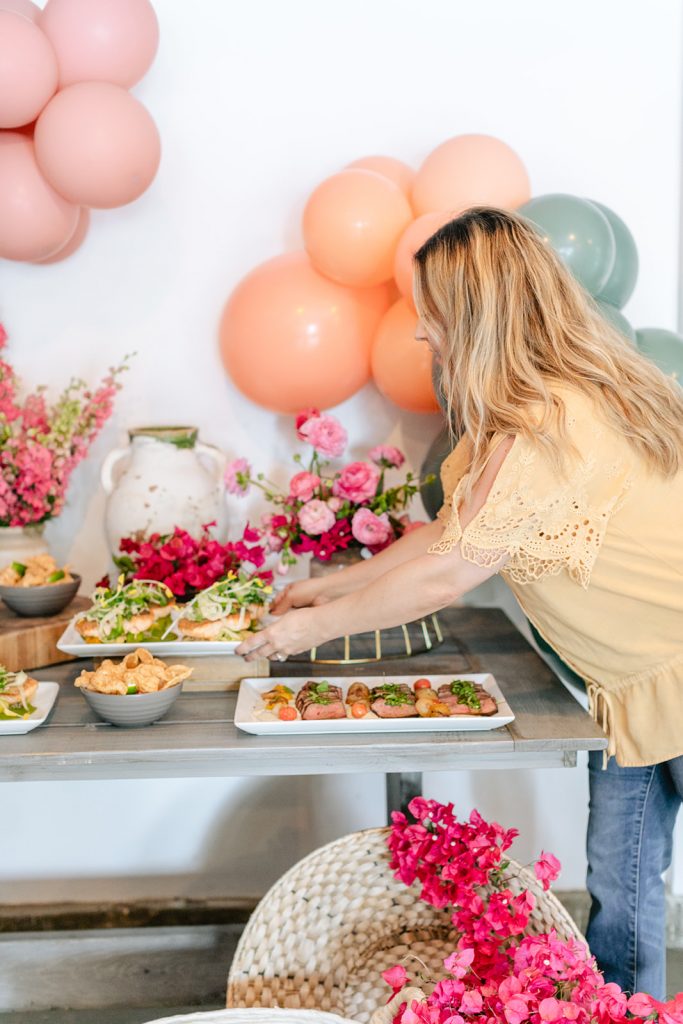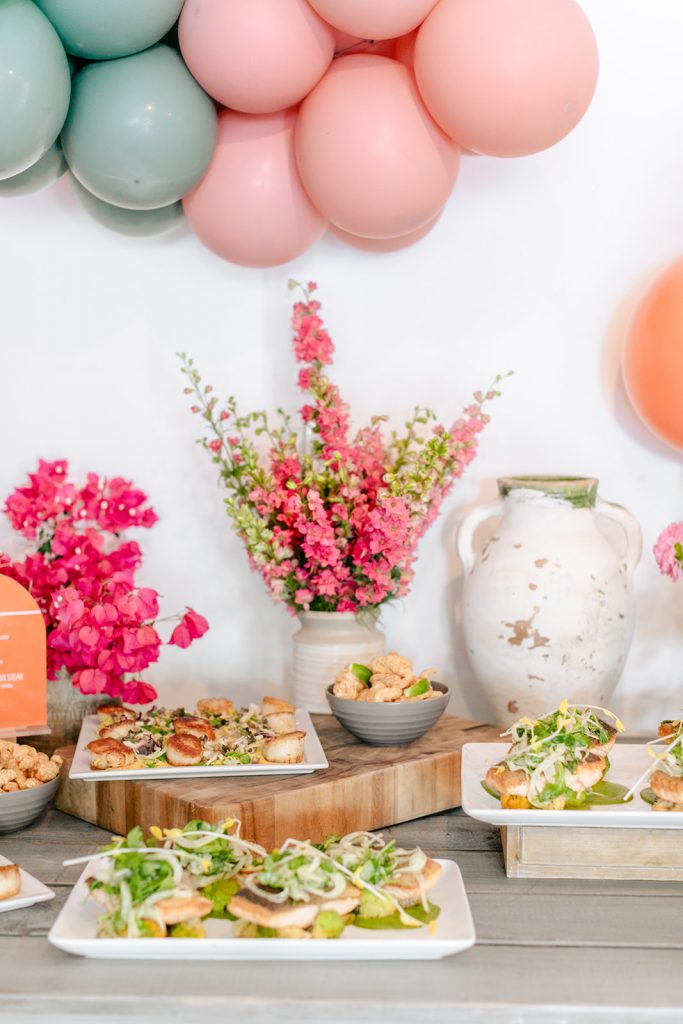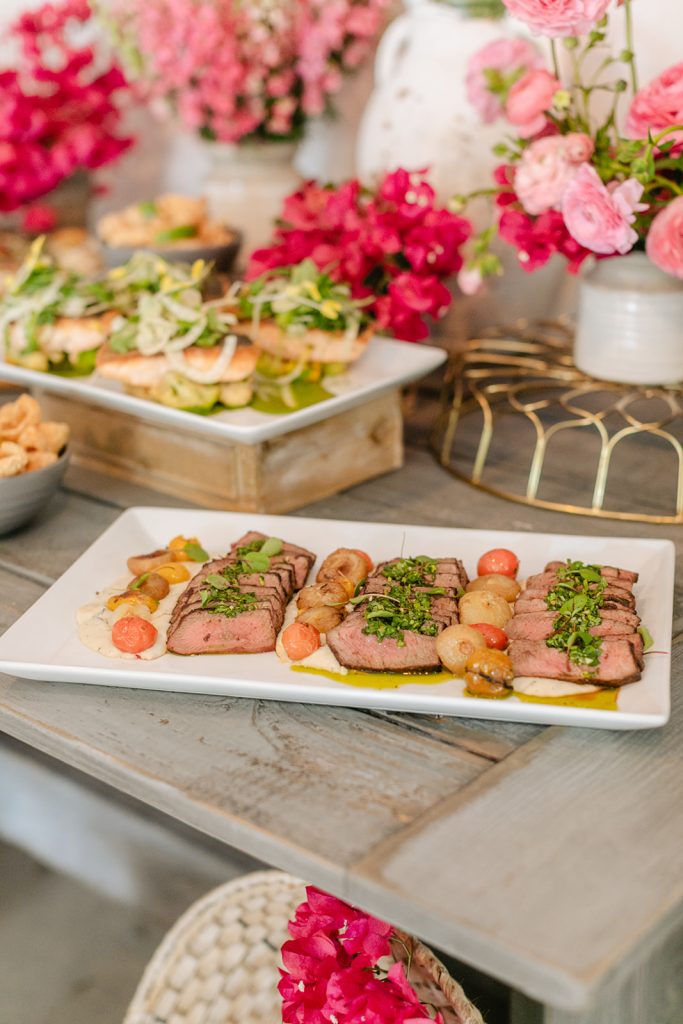 Don't you love when the food is just as pretty as it is yummy?!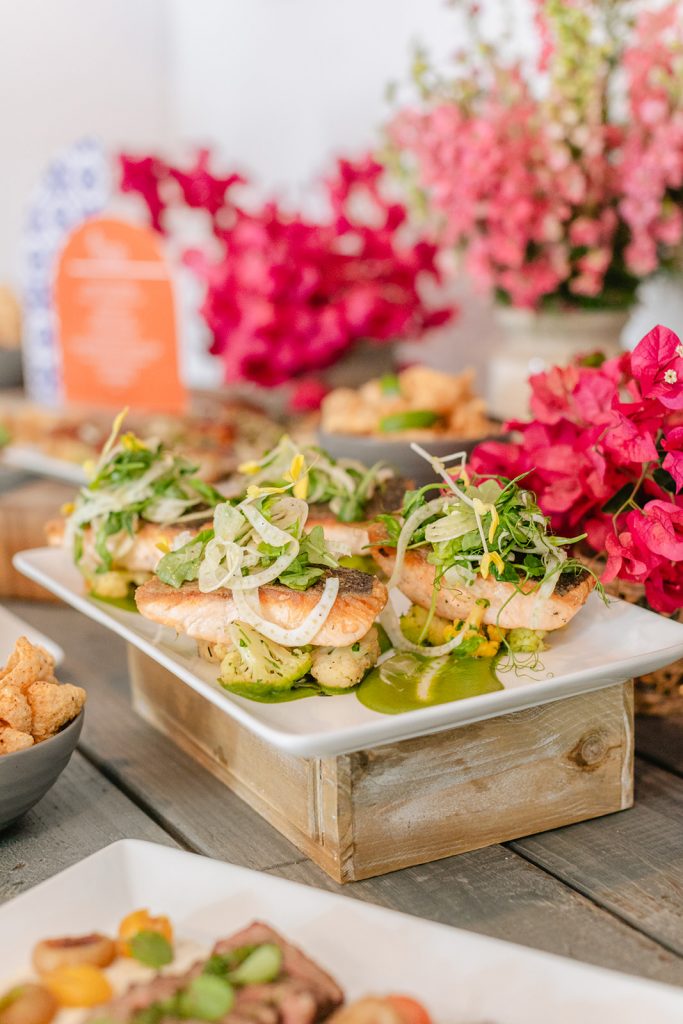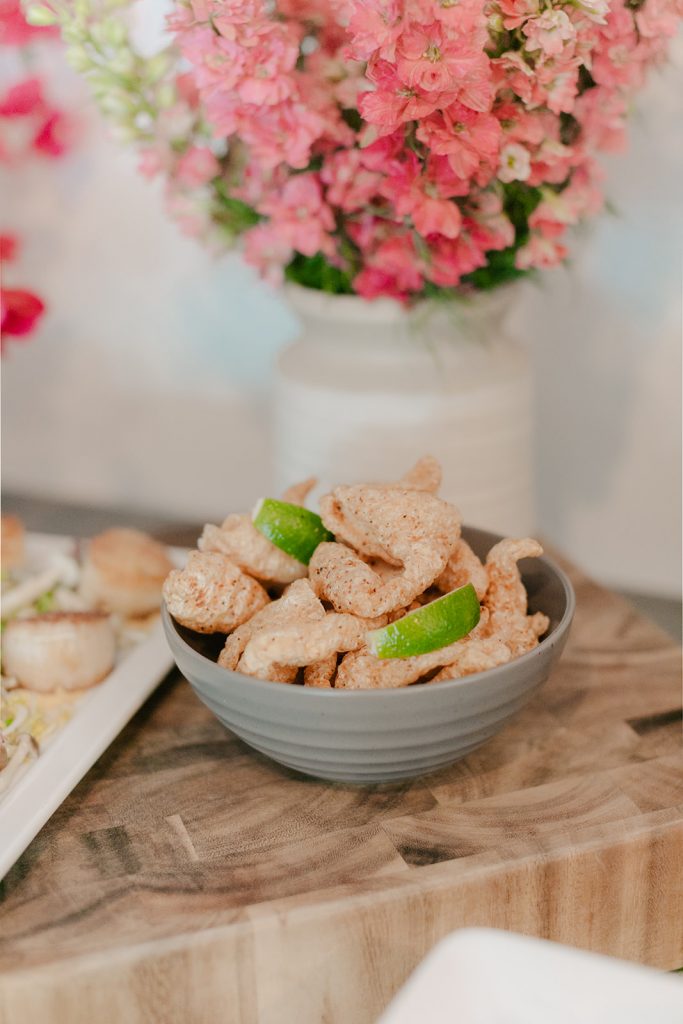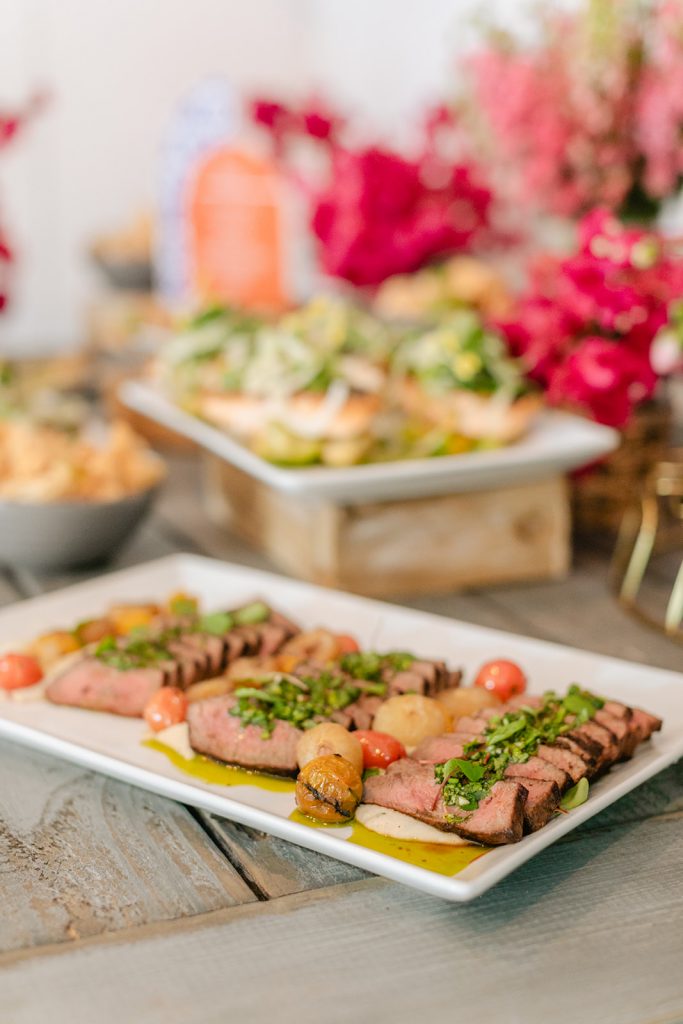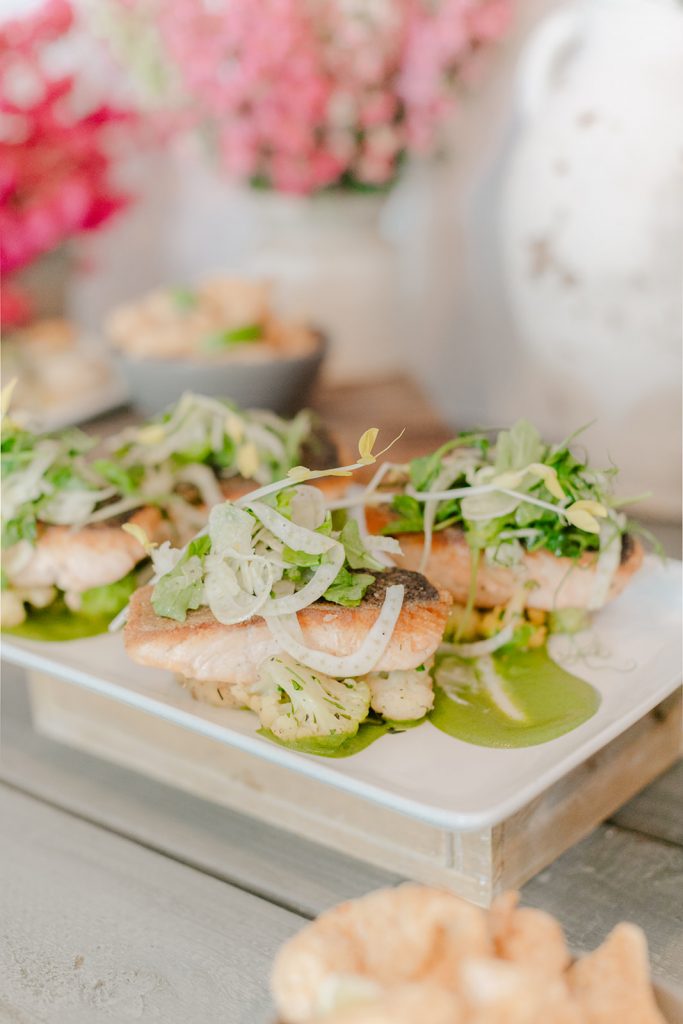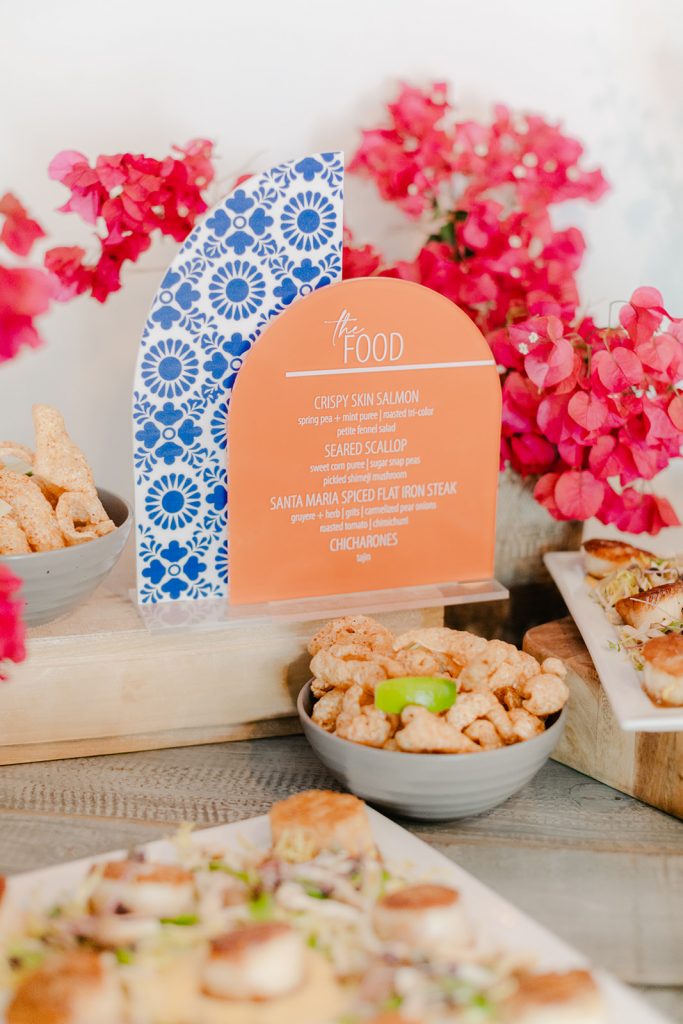 Gimme all the pretty!!!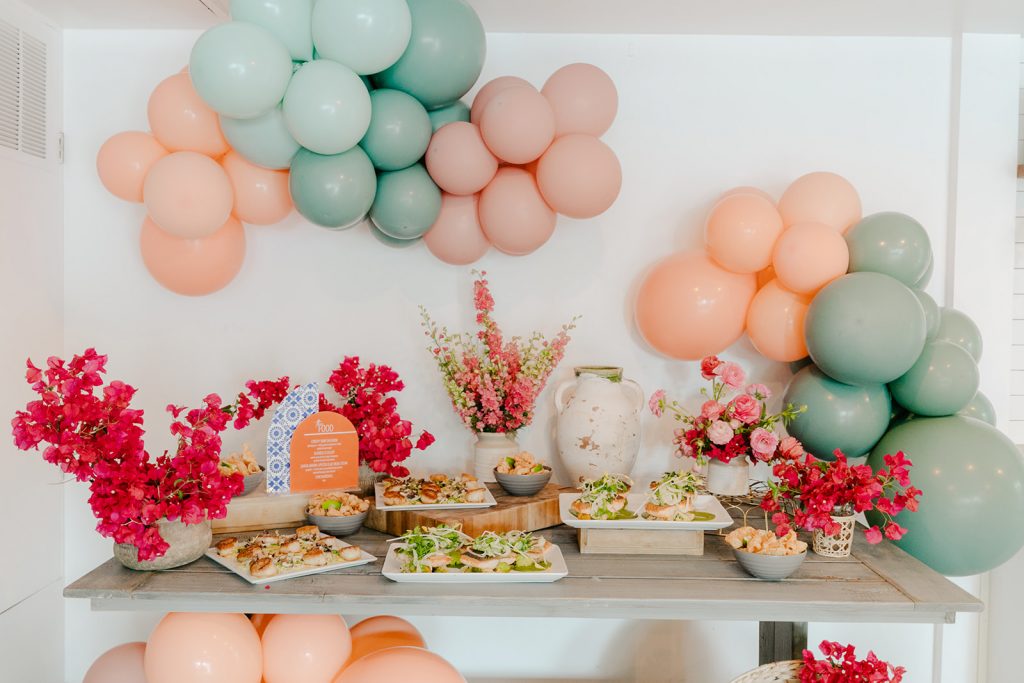 Time for us to get our hands on that food and those cocktails!!!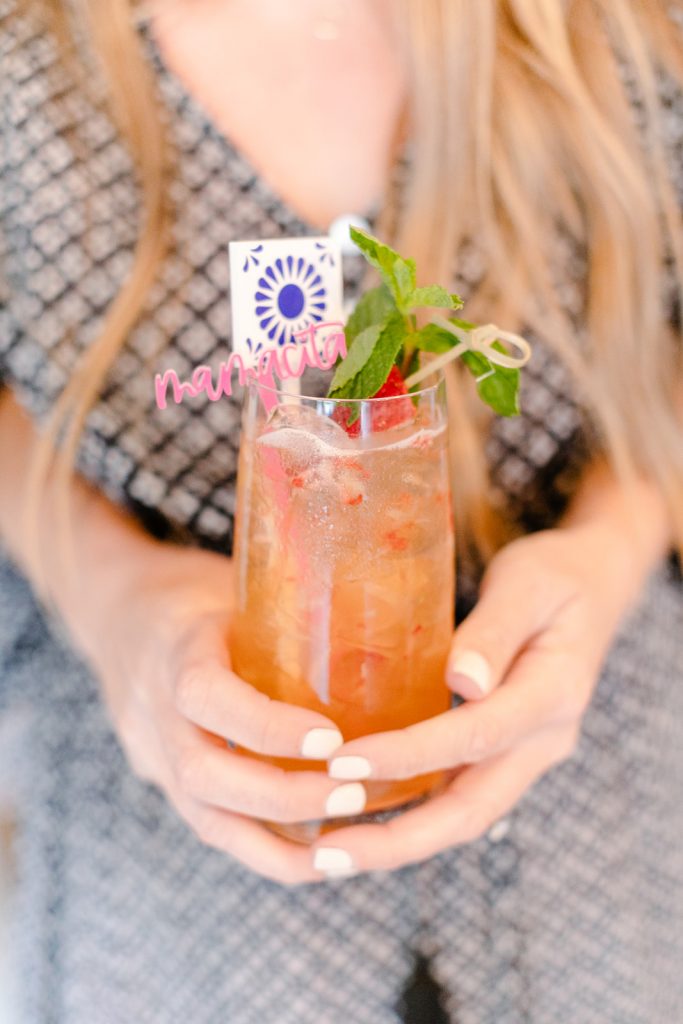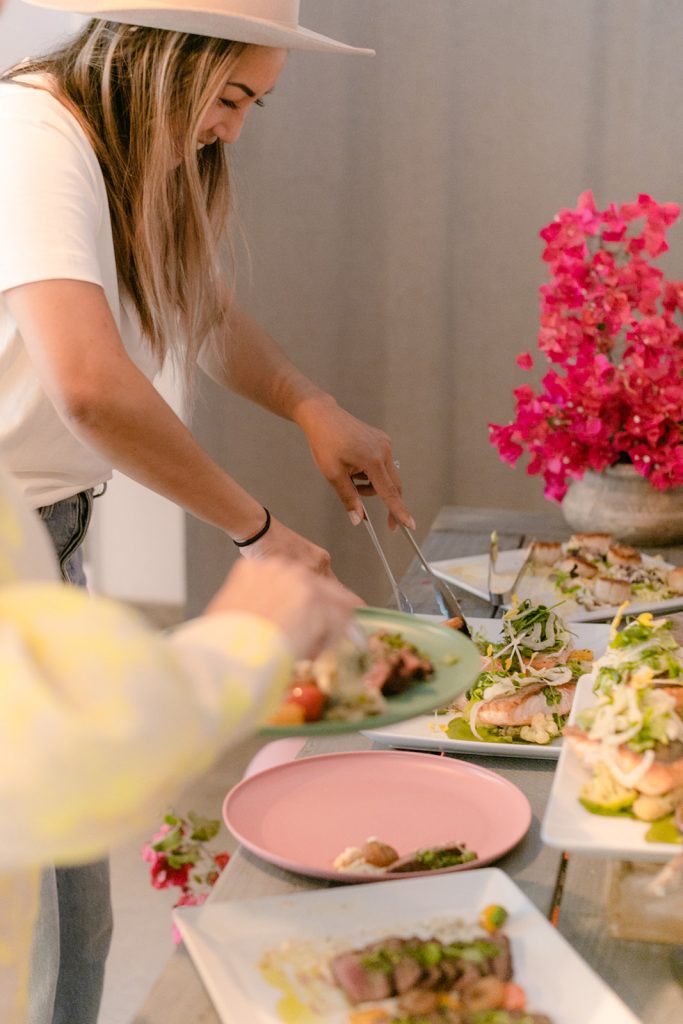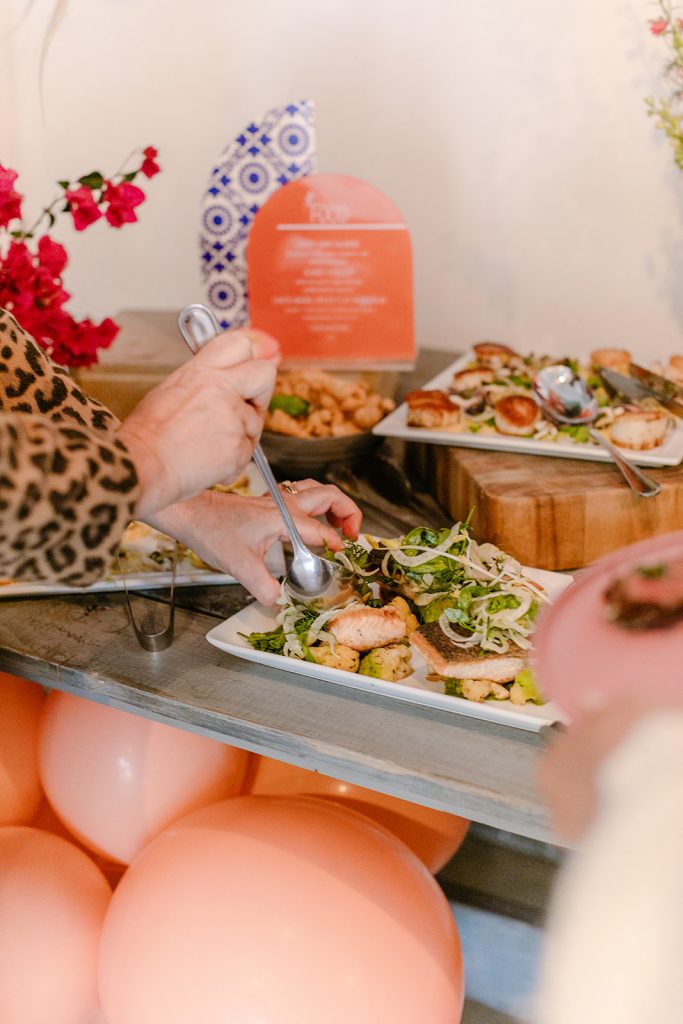 Cheers to all of these talented, kind, incredible mamas that I am lucky to have in my life!!! And cheers to all of you mamas at reading this!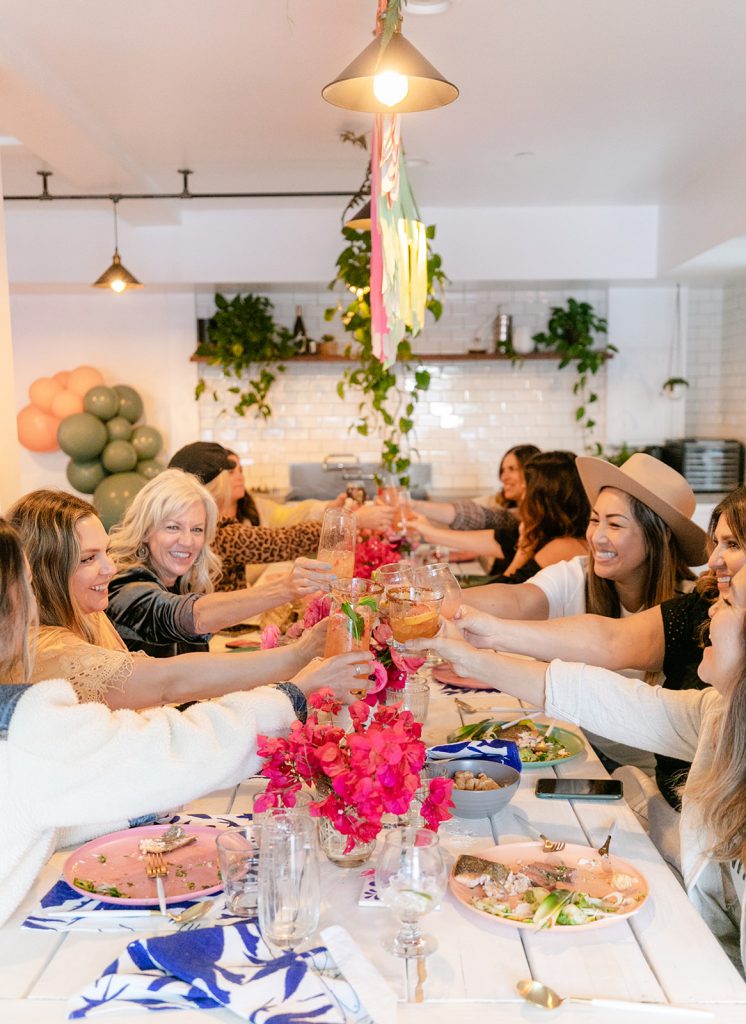 xx
Jacquelyn