Another week, another essential oil post for you!!! This time my friend Melody of Obsessed with Essentials is sharing a few great oil blends that are perfect for all you mamas!! She is also sharing a little background on her and how being a mom relates to her love for essential oils. Plus, we get a peek at her amazing oil set up at home that is seriously drool worthy!! So keep scrolling – and there's one for natural botox ladies, which I know I want to learn about!!

Photos by Megan Welker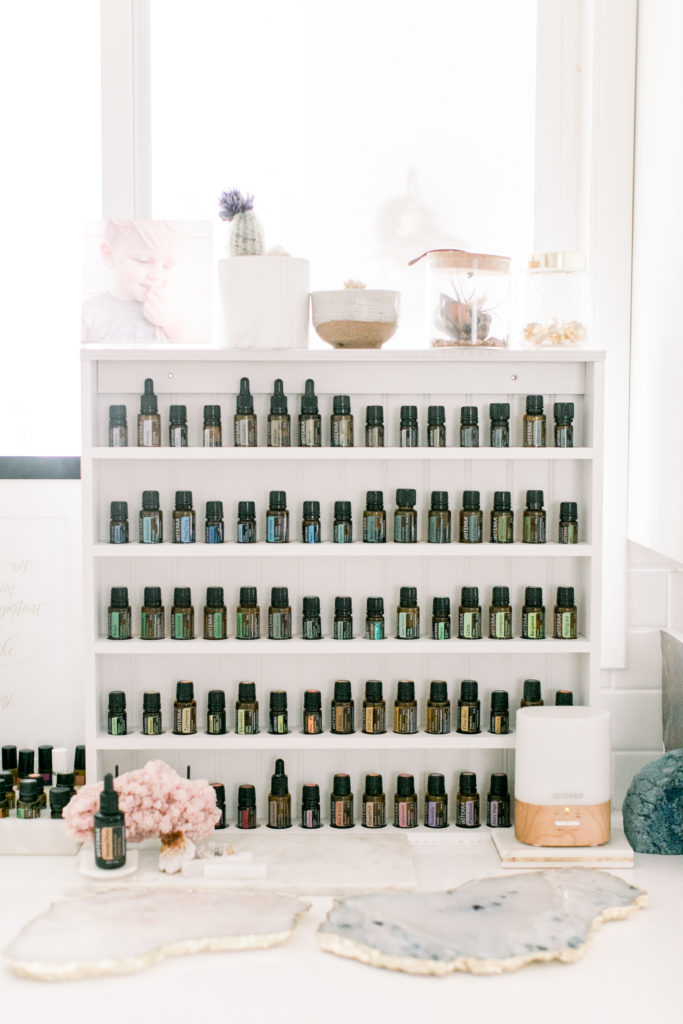 Let's start with Natural Botox – the one I've been waiting for!! And I have to say, Melody has beautiful skin so something's working with this!! Read more from the source…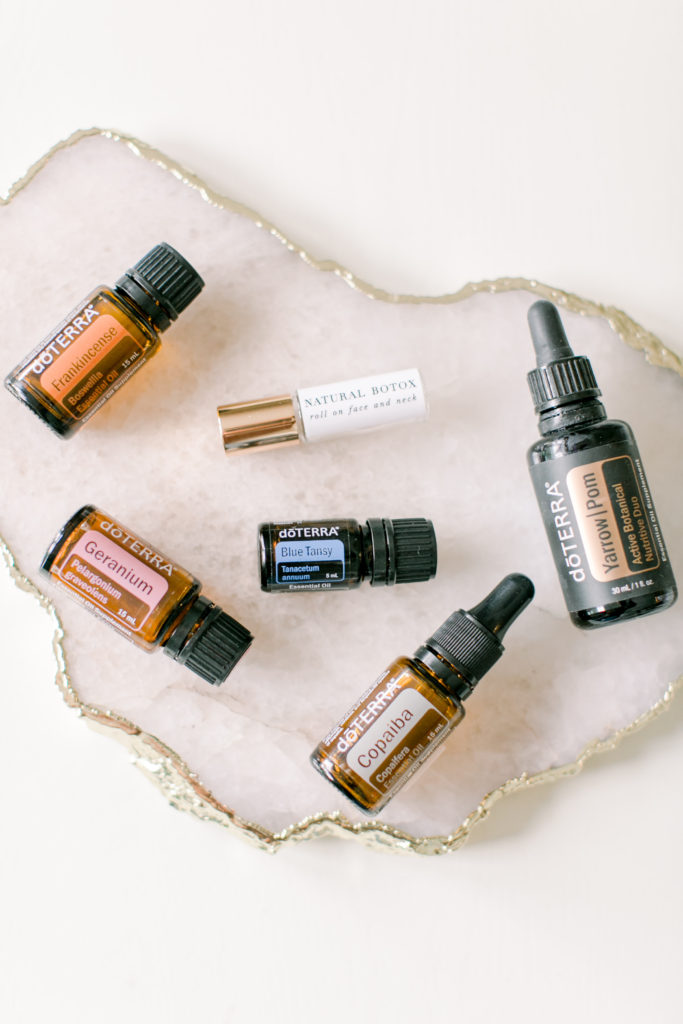 Now lets talk skincare! According to the EWG's website, "Every day, the average woman uses about a dozen products containing more than 150 different ingredients. Many cosmetic chemicals are designed to penetrate the skin completely, and they do. Consequently, some common cosmetic ingredients turn up in the body. Among them: industrial plasticizers called phthalates, a common fragrance component; parabens, which are preservatives; and persistent fragrance components like musk xylene.
Are levels of cosmetic ingredients found in our bodies causing biological damage? Only more research can say. For now, several studies have linked endocrine disruption and metabolic changes in children to certain types of phthalates."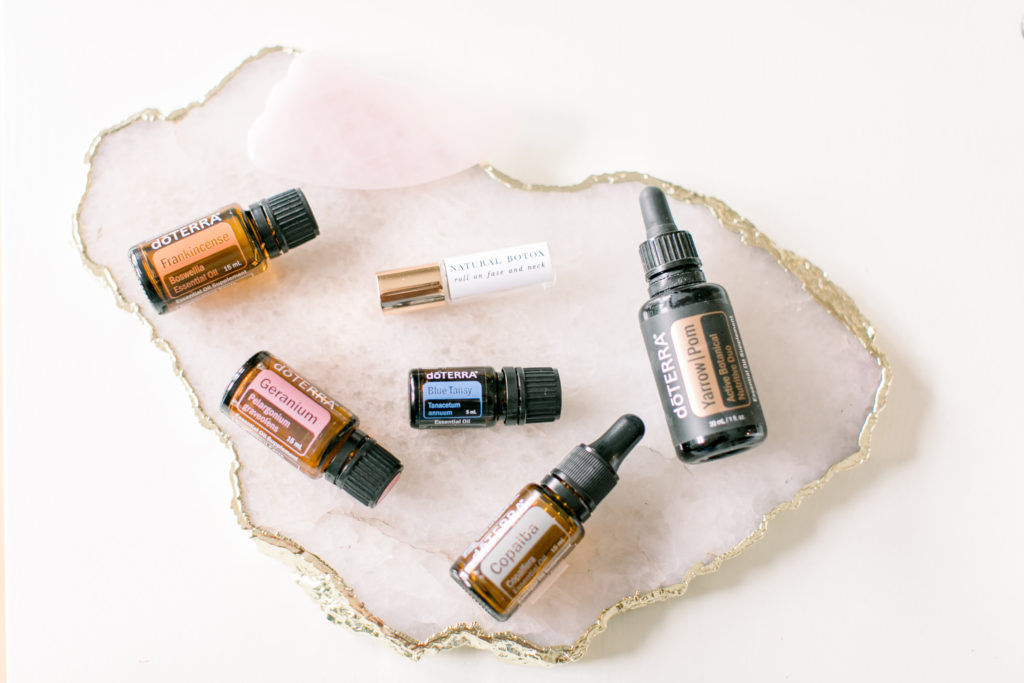 What if you could do an easy swap for skincare that actually worked wonders on your skin? Well this Natural Botox blend is just the thing! I use essential oils like Yarrow Pom, Frankincense, Geranium, and Copaiba. Yarrow Pom is a blend of Yarrow and Pomegranate oil and the newest heavy hitter in the essential oil world with countless before and afters showing less wrinkles, sunspots, and overall more glowing skin. Geranium is known as a natural skin tightener, Frankincense and Copaiba are both also amazing for anti-aging support. I combine them all together with Jojoba and Argan oil for the carrier oil and apply while using a gua sha tool when I have one around.
When feeling stressed or having anxious feelings I always love applying this Liquid Xanax roller to my temples, back of the neck, chest, and inside of the arms. This blend has oils like Balance, which is the grounding blend, Serenity which is the restful blend, and great for calming down the mind. You can just do a 50/50 blend of these two oils or you can add in wild orange if you love citrus like a I do and Copaiba which is like the CBD oil of essential oils.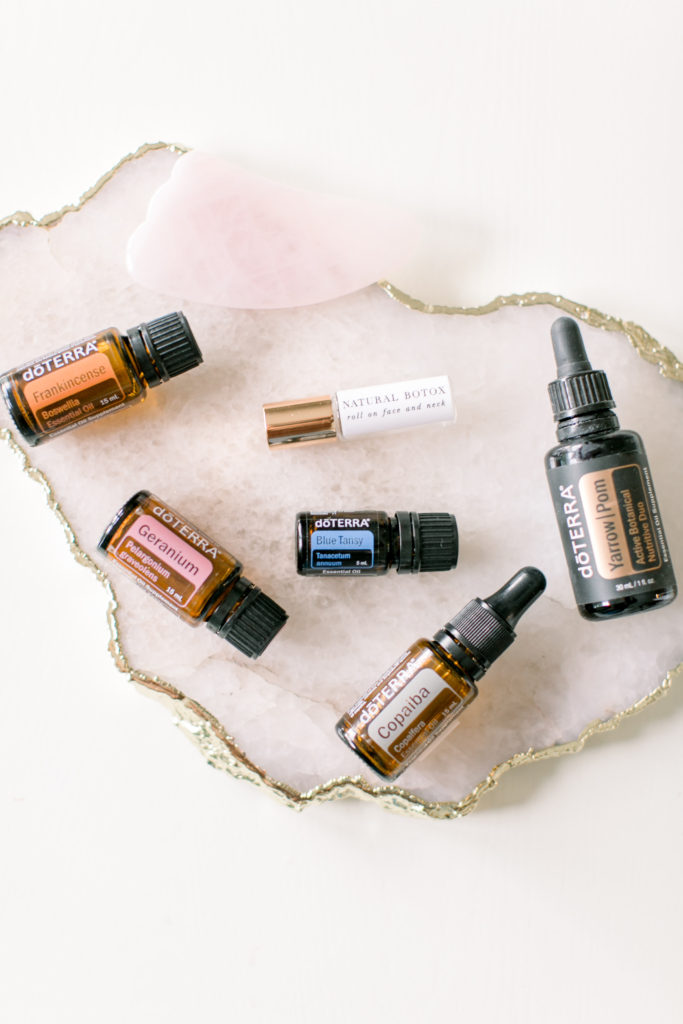 The last blend is Happy – this is something I can relate to. All mamas go through ups and downs, it's not always butterflies and rainbows. Keep reading for more info!!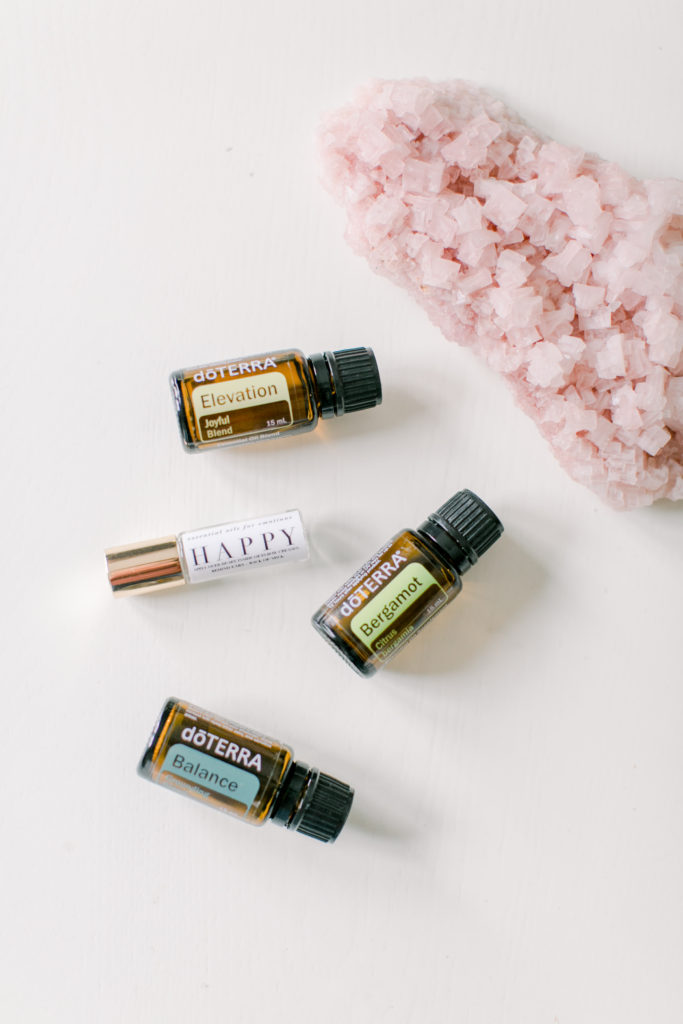 The Happy blend is a great mood uplifter if you feel stuck in a hard season which all of us mom's go through. These oils would be great in supporting someone through post partum or when they have depressed feelings. Balance is the Grounding blend for emotions and one of my top favorite mood support blends that Doterra has created and Elevation is called the Joyful blend and is a mix of all the top oils to uplift the spirit and mood.
Bergamot is one of the top oils for depression and mood support. Dr. Axe states, "A study conducted in 2011 suggests that applying blended essential oils to participants helps in treating symptoms of depression and anxiety. For this study, the blended essential oils consisted of bergamot and lavender oils, and participants were analyzed based on their blood pressure, pulse rates, breathing rates and skin temperature.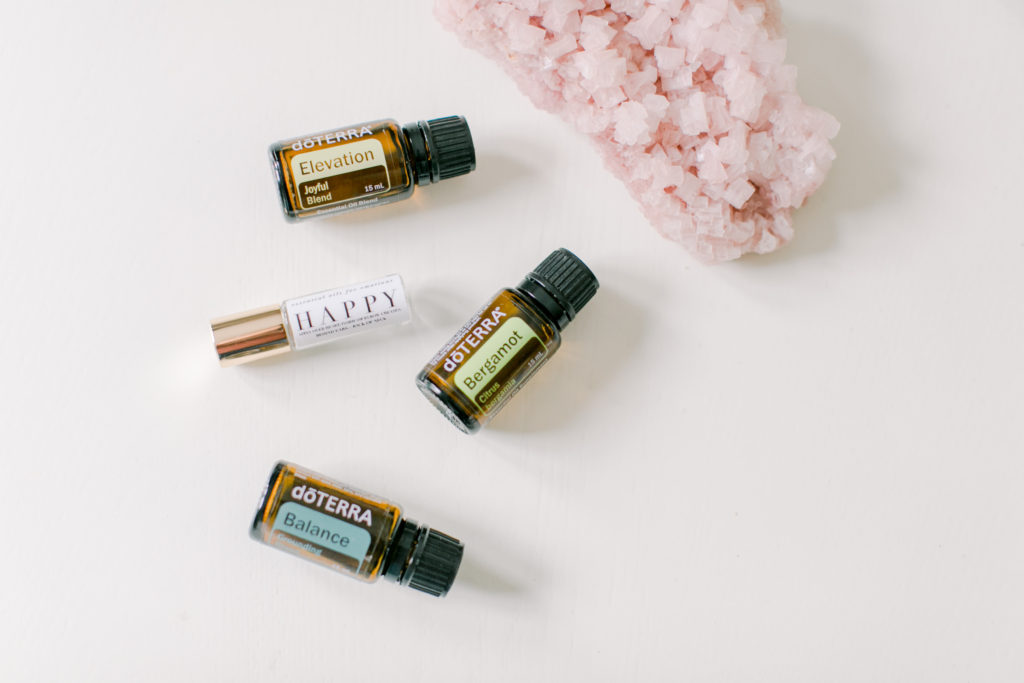 Compared with the placebo, blended essential oils caused significant decreases of pulse rate and blood pressure. At the emotional level, subjects in the blended essential oils group rated themselves as "more calm" and "more relaxed" than subjects in the control group. The investigation
demonstrates the relaxing effect of a mixture of lavender and bergamot oils, and it provides evidence for its use in medicine for treating depression or anxiety in humans. And a 2017 pilot study found that when bergamot oil was inhaled for 15 minutes by women in the waiting room of a mental health treatment center. Researchers found that bergamot exposure improved the positive feelings of participants in the experimental group"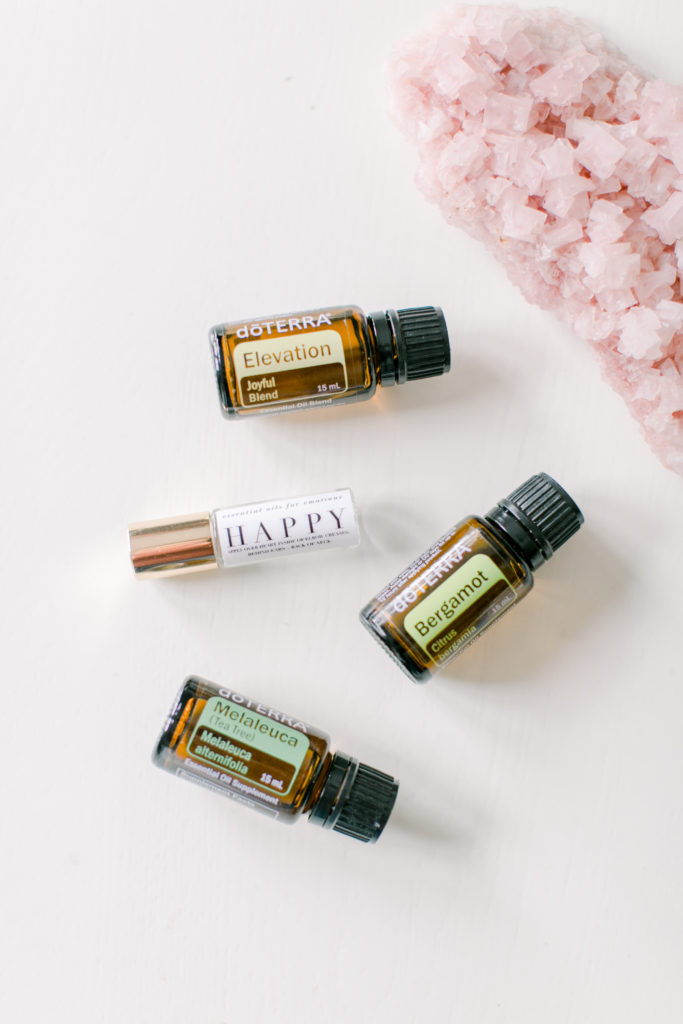 And here's the lovely Melody! My neighbor, friend and oil guru!! I love a lot of things about Melody – her upbeat positive attitude, her ambition, her amazing family, her style – another top thing? How much she loves what she does. She TRULY lives and breathes these oils and honestly loves them. It's so admirable and invigorating to see someone who has such passion for their job.

Melody is also such an amazing mom – in all of her free time, she also home schools her kids!! I mean this lady does it all you guys!! Her daughter Blake and her son Donovan are the cutest. I asked her to share a little bit about how she relates essential oils to being a mom and why they're important to her…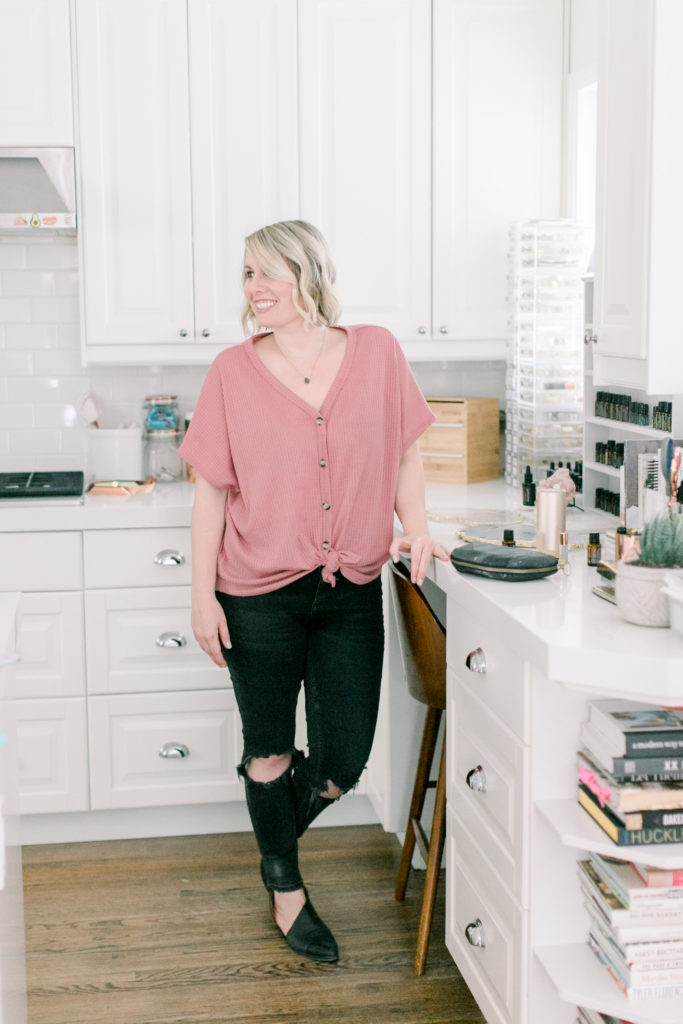 I got into essential oils and natural health when my daughter Blake was about 6 months old. My whole life I grew up in your typical home where if you got sick you got on antibiotics and if you got a headache you popped Excedrin. Literally by the time I was in my late twenties I survived off of Excedrin since I use to got so many tension headaches and so when I got pregnant I was shocked to find out I could't take it anymore. I think when I got pregnant it was the first time I started thinking about what I was putting in my body and starting to question things I always took for granted. I felt like I knew every cute clothing item to buy and the best car seats, but when it came to things like fevers, ear infections or sickness I felt completely helpless and I didn't like the only options modern medicine offered with their side effects that were becoming more and more real to me as I heard of friends and their kiddos having to deal with them.
When I got my first oil kit for Christmas I was hoping all of my "voo doo oils" would live up to what I heard they could do and they did! When my daughter would wake up with a stomachache I just rubbed a drop of Digestzen on her tummy and some lavender on her feet and she was back to sleep in a quarter of the time it normally took. My headaches lessened, we didn't get sick that often and when we did I felt in control and like I had a natural mom medicine cabinet that actually helped them! I'll never forget the moments my kiddos have thanked me for helping them feel better and for taking away their pain. For all the times we have been able to skip urgent care, stitches, and even the ER…these little bottles have been the biggest blessing for our family. Feeling empowered as a momma is the best feeling and I love helping other families learn that too.

My daughter loves making her own roller bottles or doing DIY's with me and I love teaching her that there are healthier options to scented candles, lip balms and personal care products. My son is my snuggler and always runs to momma when he gets boo boos or cut. I can't count the times I have whipped out my oils for his various rashes, scraps and also the times he took sharpie marker to my counter or when his sister painted his hair with nail polish and the only thing that could take it off was lemon oil.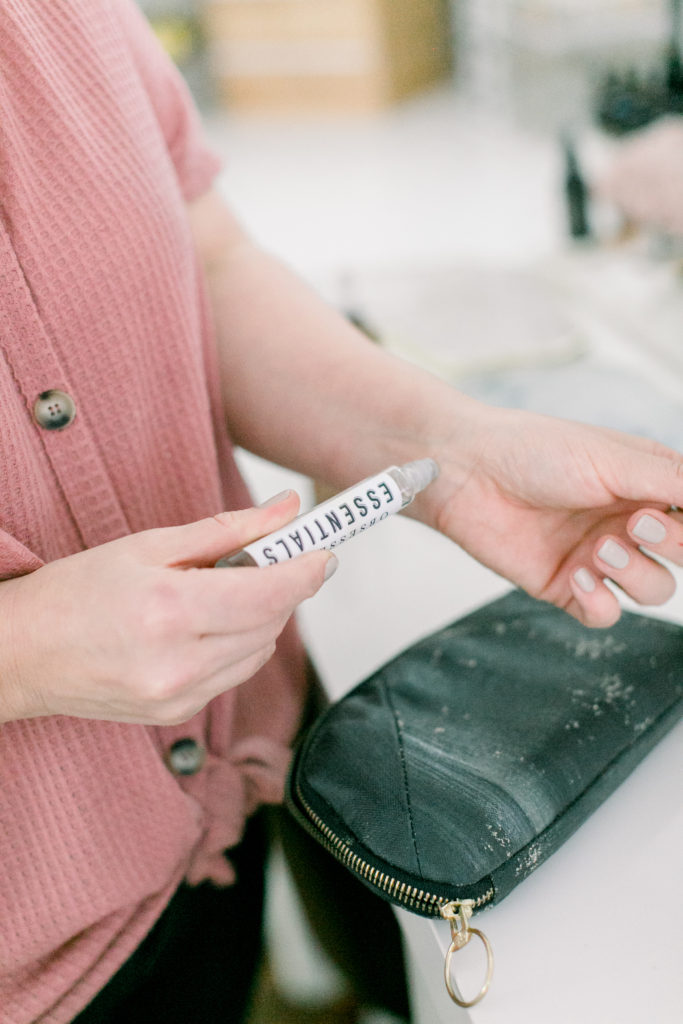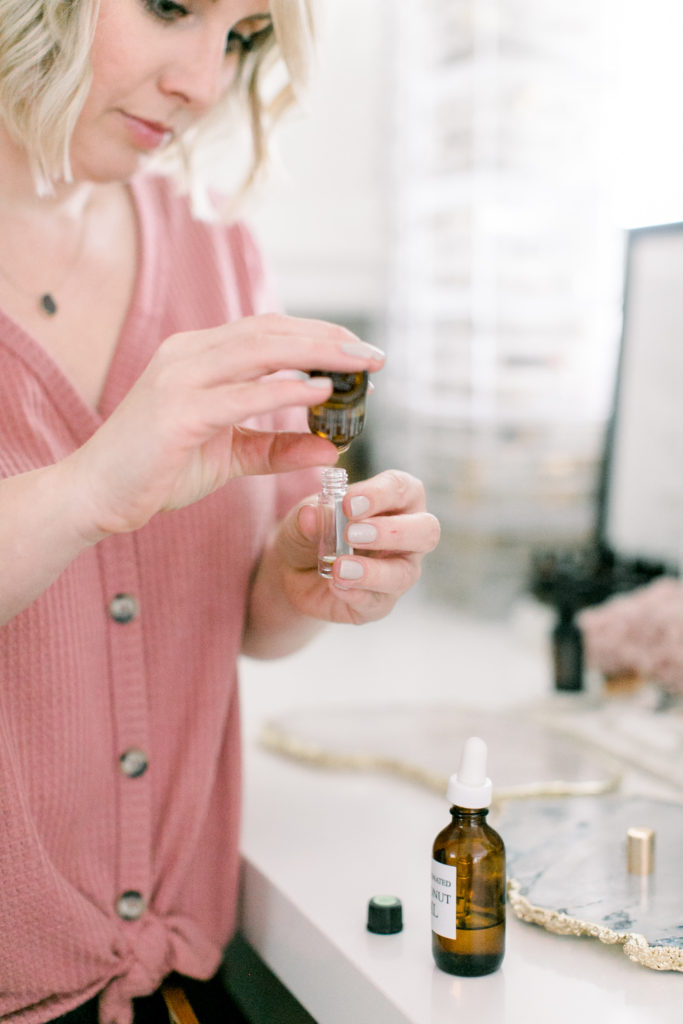 My oil addiction has turned into a passionate business that my whole family helps with and it has blessed us so much! I know that being a supermom is a myth and no one can do everything without sometime giving. We worked hard to grow our oil business for a couple years and then my husband was been able to leave his full time job and be at home with us helping us turn our dreams into reality. He takes on side projects for websites when he wants but his real passion is currently flipping buses, vans and such. We are home with the kids a lot since we homeschool and I definitely learned early on that asking for help and delegating was my best friend. I always am so thankful for the days the cleaner comes (can I get an amen) and we have the best homeschool helper who comes 10 hours a week to help with the kiddos learning and it gives me some time to work! My mom comes on Fridays to help out with schooling and instead of working 90 hours a week like I did when I first opened my bakery Sweet & Saucy Shop I now only work about 4 hrs a week in the shop and the rest I do on my phone so I can still be with my family.
Becoming a mom is the best gift ever but it can also throw your world into a whirlwind and you can feel out of control and that you are never good enough or have enough time for everything and everyone. Once you let the mommy guilt go and just focus on being present with your kiddos and finding time for yourself as well I find things fall into place. Remember that there are always seasons of life and nothing ever stays the same forever. Cherish the moments you can and live in the moment with the little blessings that you were given….the dishes, the emails, the laundry…it can all wait.
---
Isn't Melody the best?! Such a great mama, such great advice! And now for her amazing oil at home collection… You guys, it's crazy! Who knew oils could be so pretty?! Enjoy the eye candy!!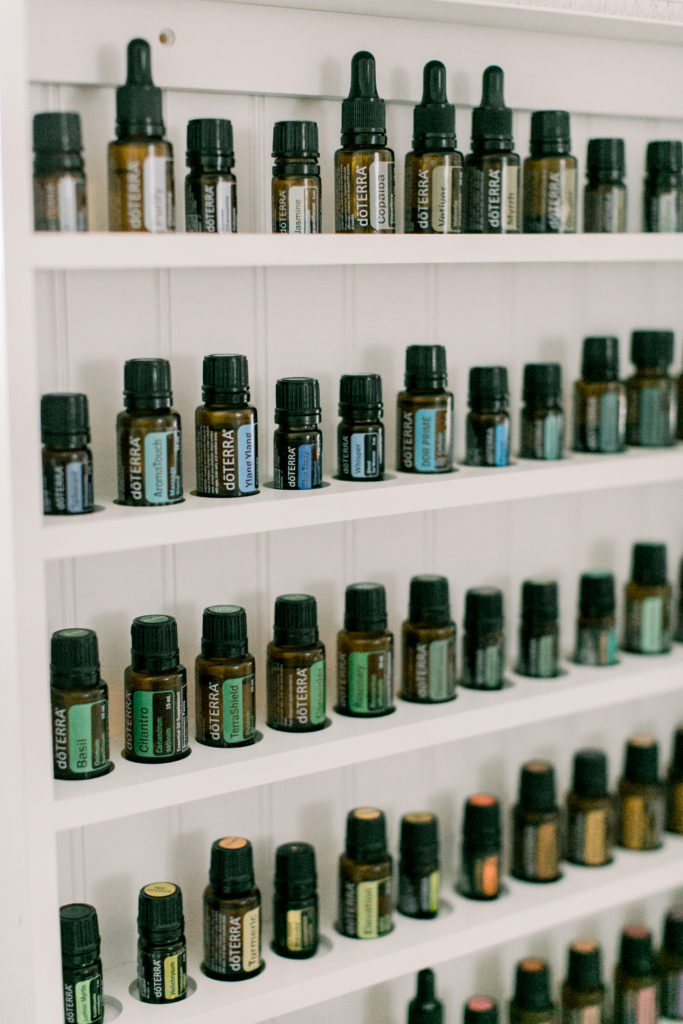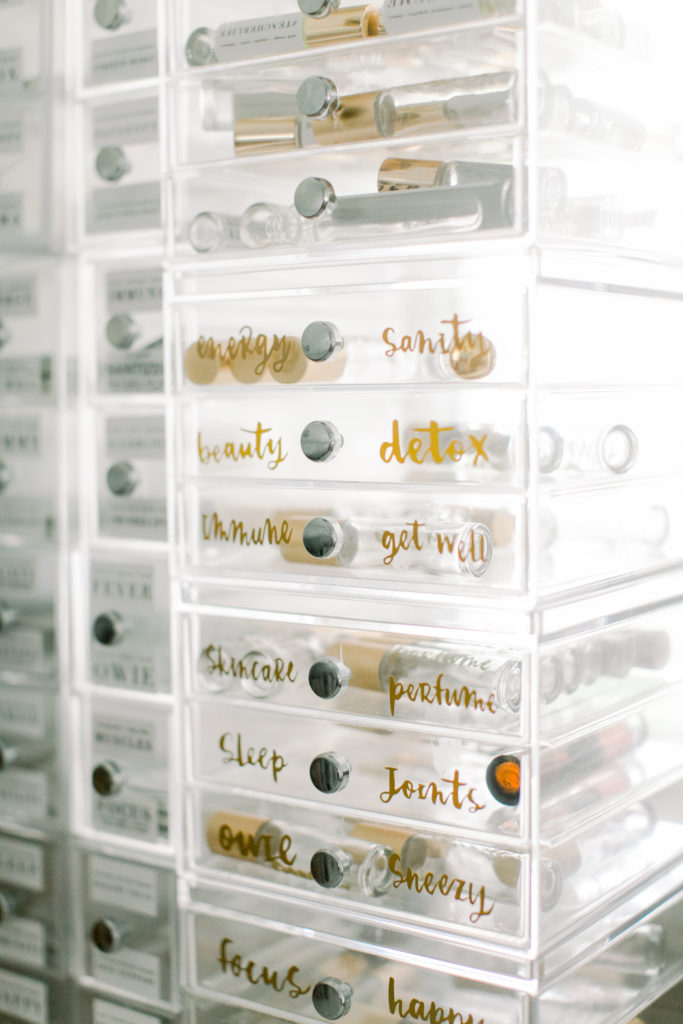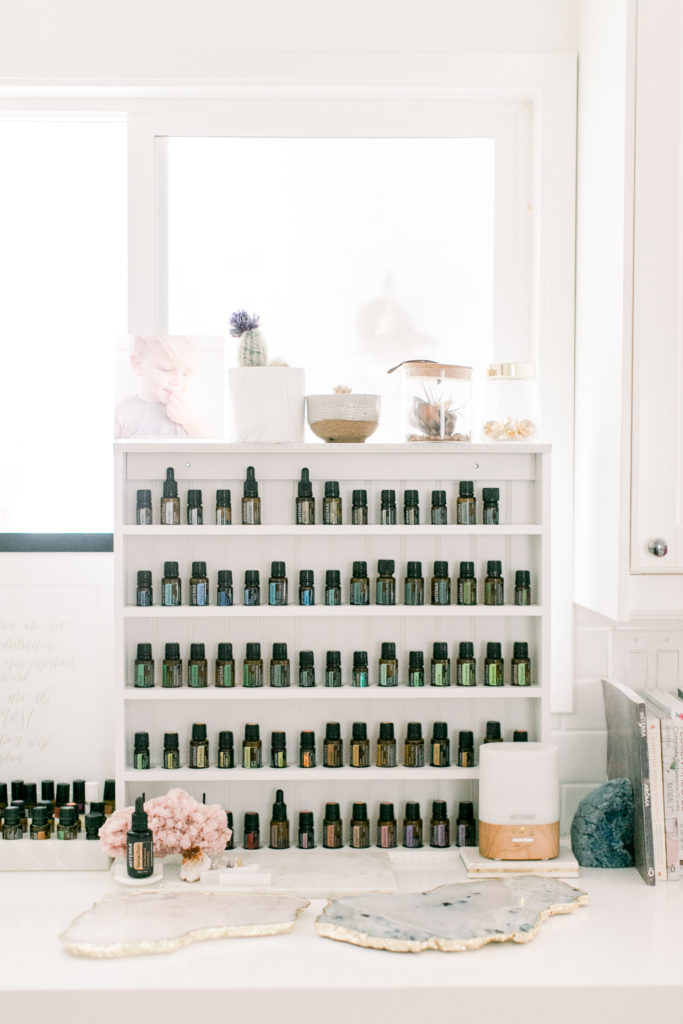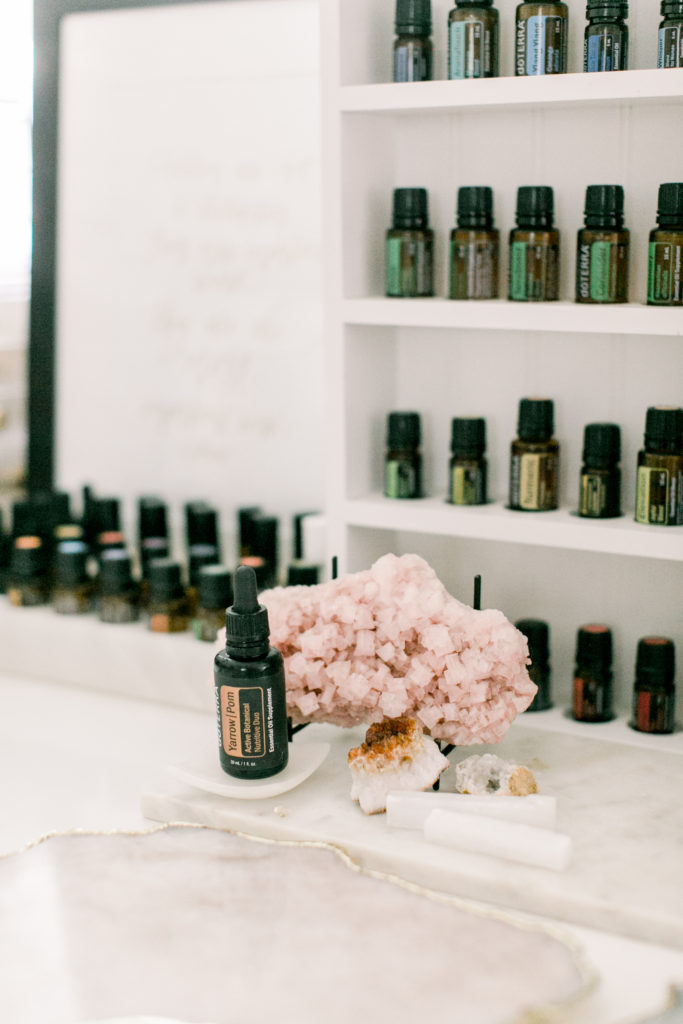 Stay tuned for more oil info from Melody! She's always giving us the best tips!!

xx

Jacquelyn