Kicking off the juiciest and most colorful couple weeks ever with a fruit theme!!! Summer is coming to a close (I may have to shed a tear on that one) and we thought we'd end it with a bang! I'm starting it off with this adorable Tutti Fruiti kid's party that I can't get enough of. There are so many cute details and you'll be wanting a big glass of fruit punch after you see it all!
Sit back, relax, grab a bowl of your favorite fruit, and get ready for some fun!! With all of the cute photos by Jessica Lynn Photo…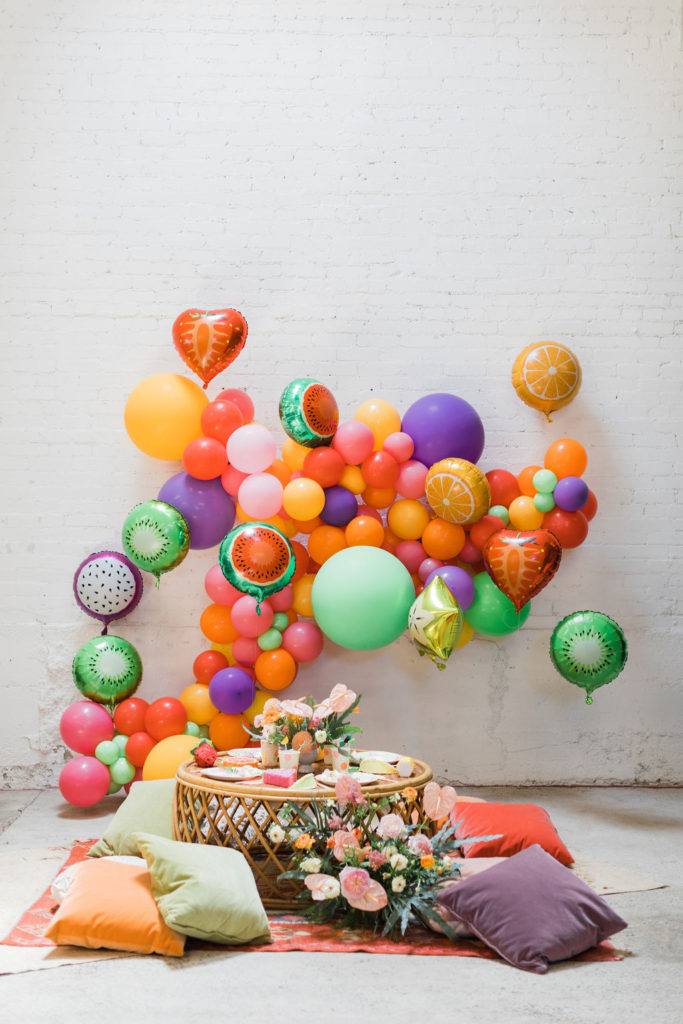 When it's time to party, the perfect invite is in order! And for this party, we went all colorful all the way… A few of our amazing details by David and Leanna are included with her adorable invite along with the cutest fruit piñatas by Lulu Flora. All laid out on our favorite styling mat by Chasing Stone…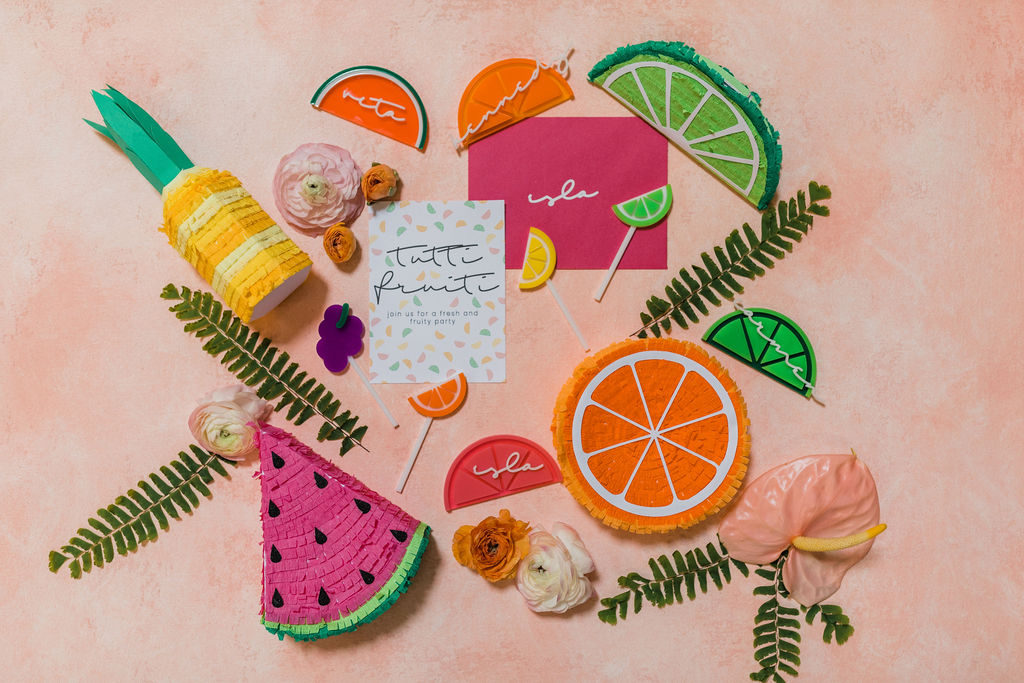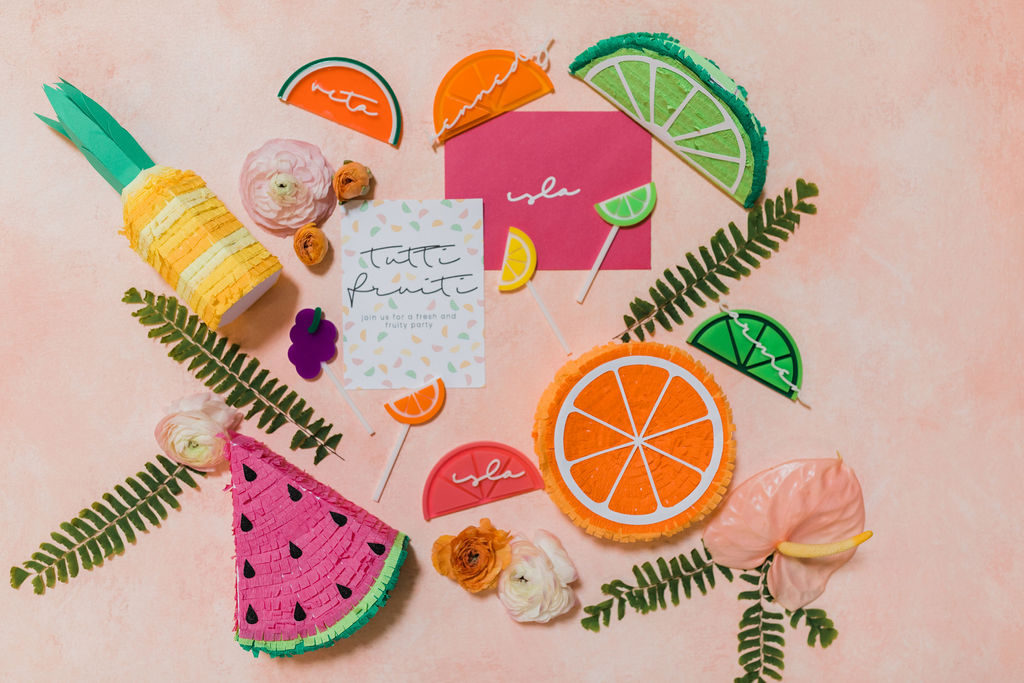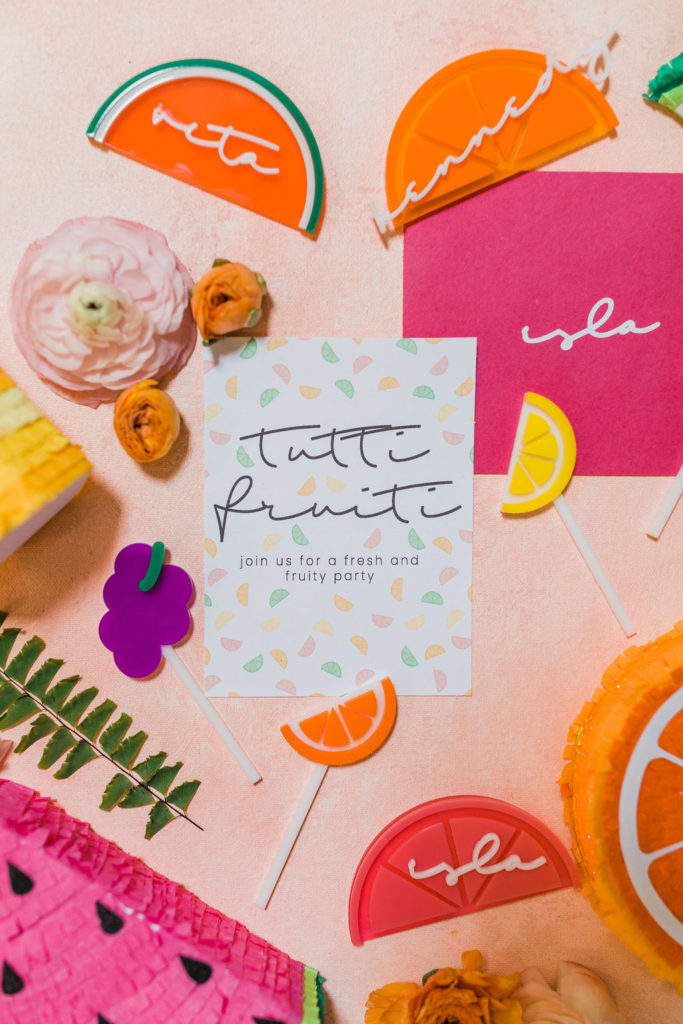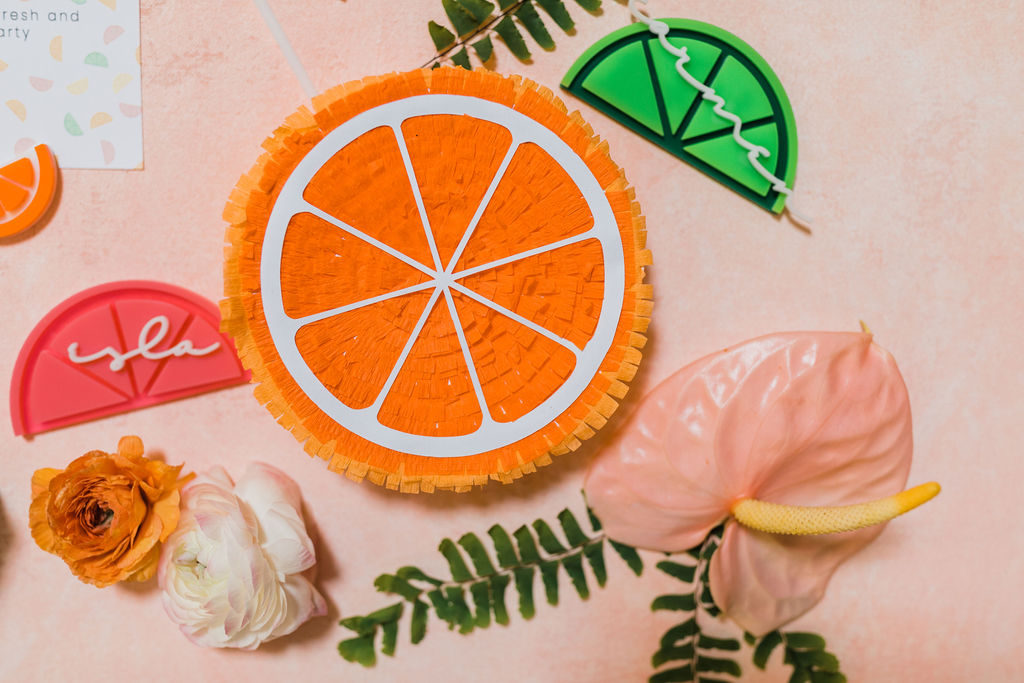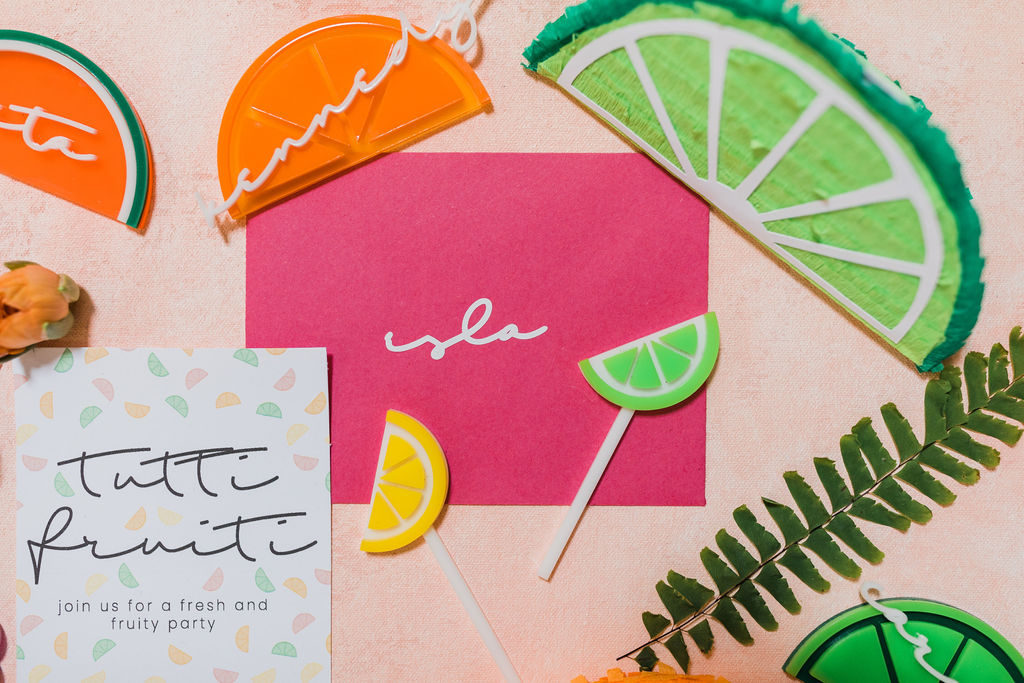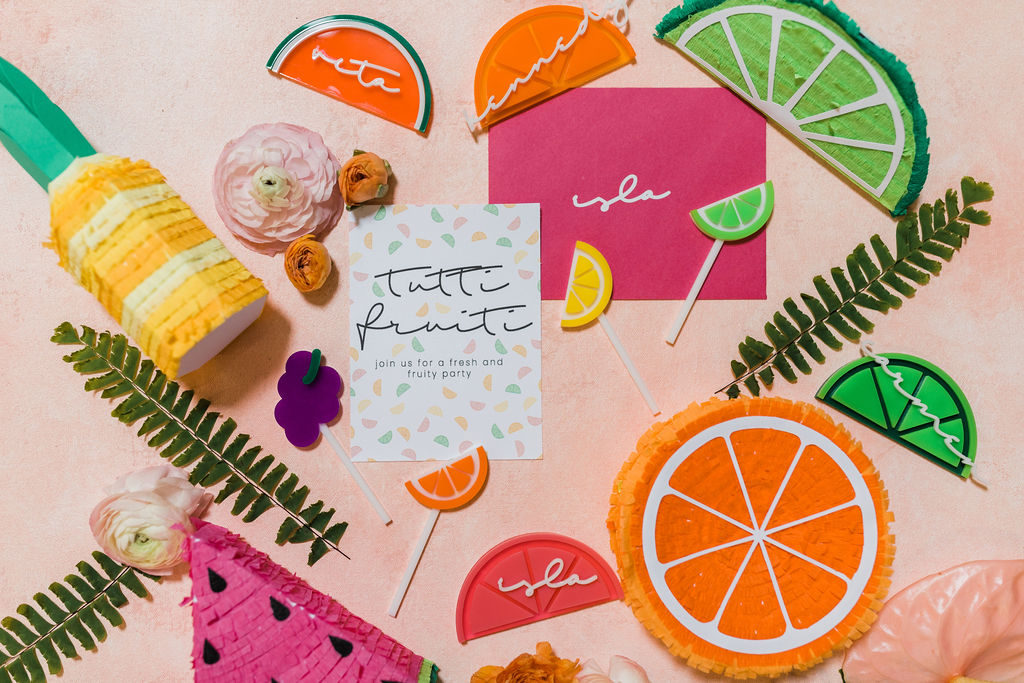 Can we talk about these balloons?! I love the mixture of the garland and the helium fruit balloons – so damn cute!! The Pop Shop does it again with her incredible talent and creativity!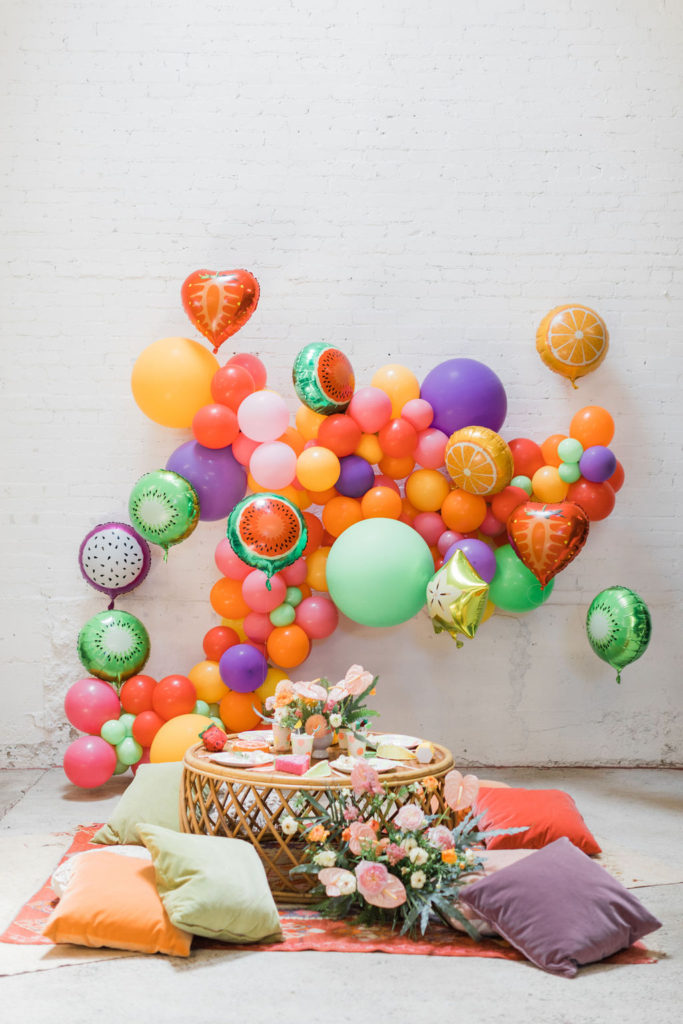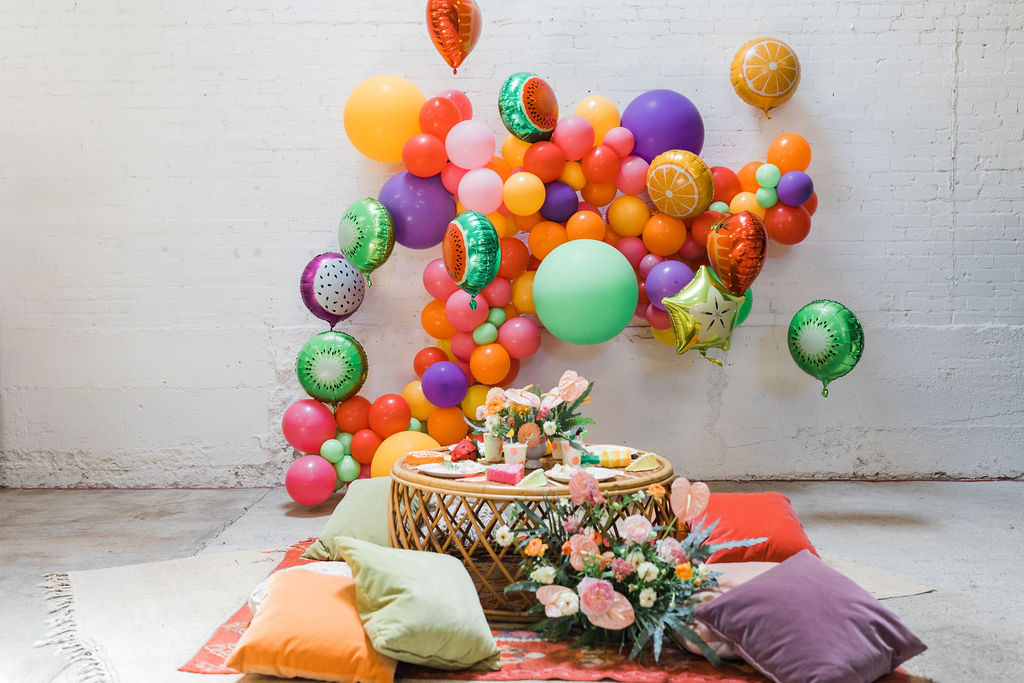 I love this table from Sweet Salvage Rentals, I have used it before and I'll probably use it again! It's the perfect size for a kid's party and you know I love me some rattan. Plus, she of course has the perfect bright colored pillows to add to the setup. Doesn't get any more festive!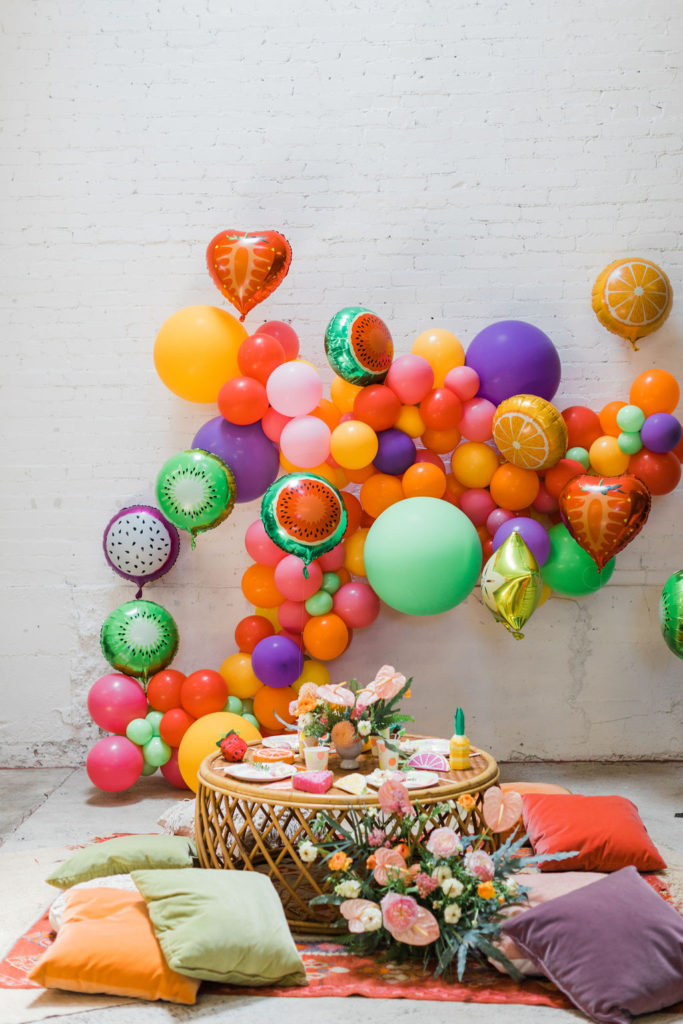 These balloons are too die for!!! There are so many fun fruit options, they would be great at any party…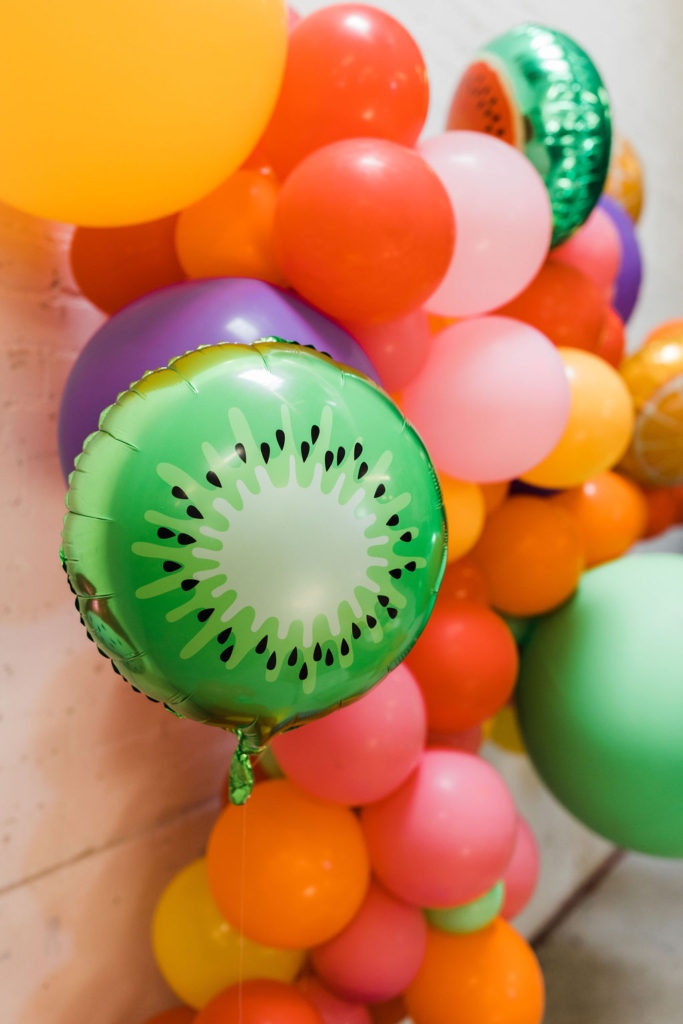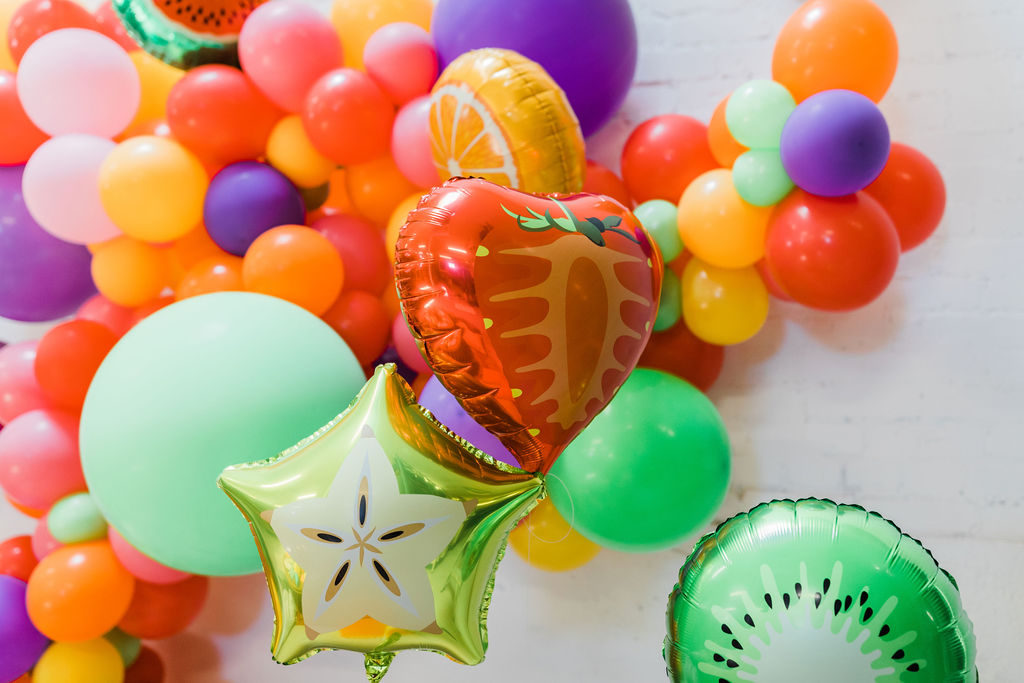 That's one cute table!! The adorable plates, napkins, and cups are from Oh Happy Day. I used the Lula Flora piñatas again, because duh, they're adorable! And who doesn't love gorgeous tropical florals?! Third & Park did an amazing job making fun and fruity floral arrangements.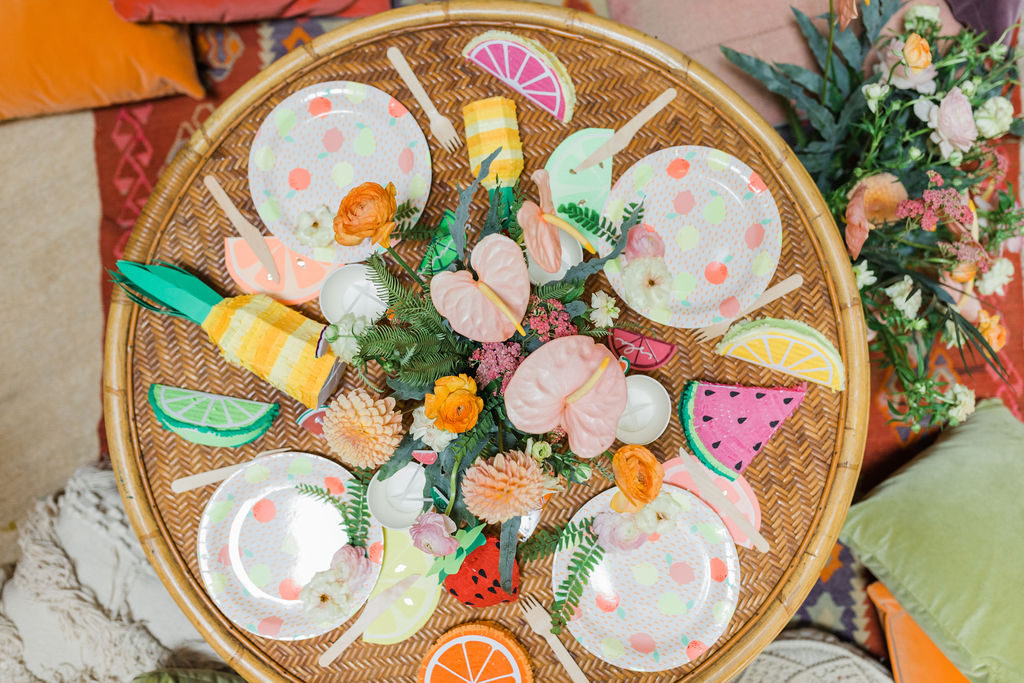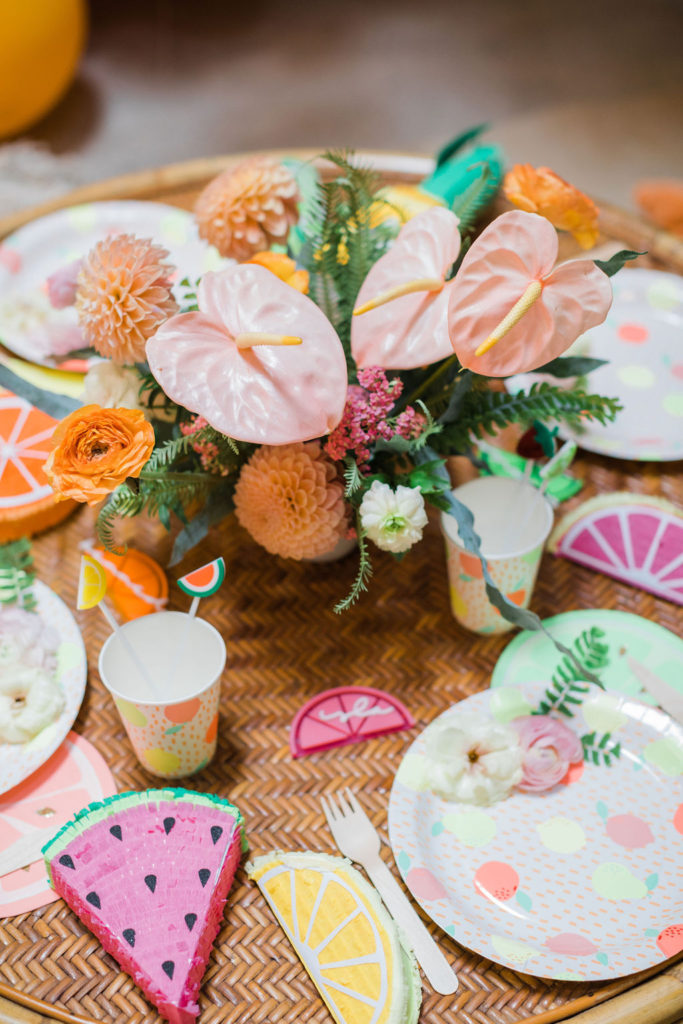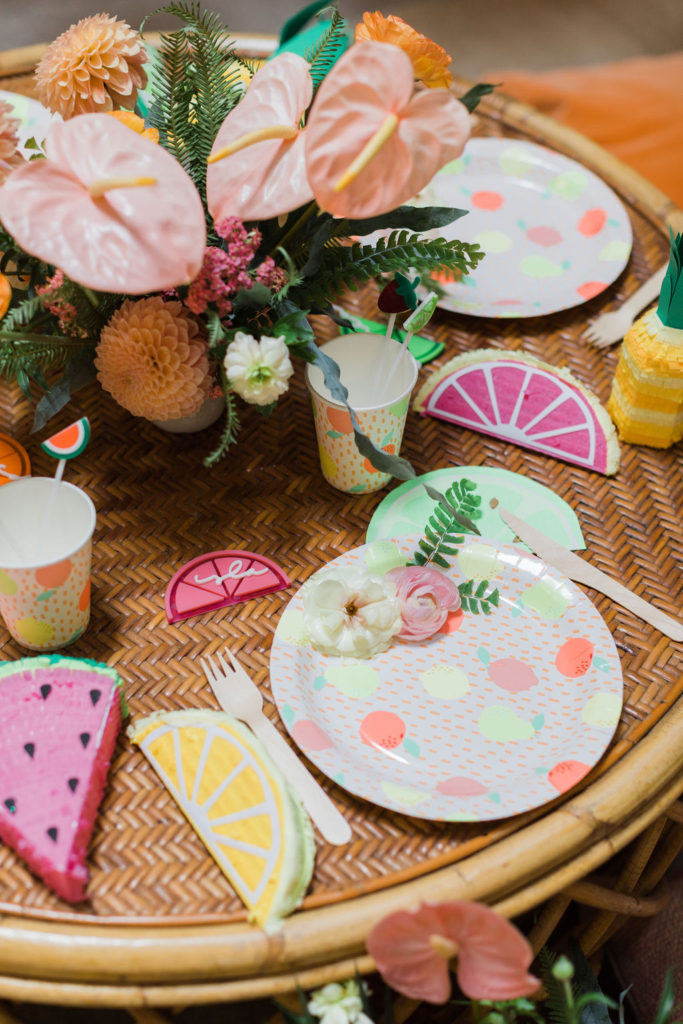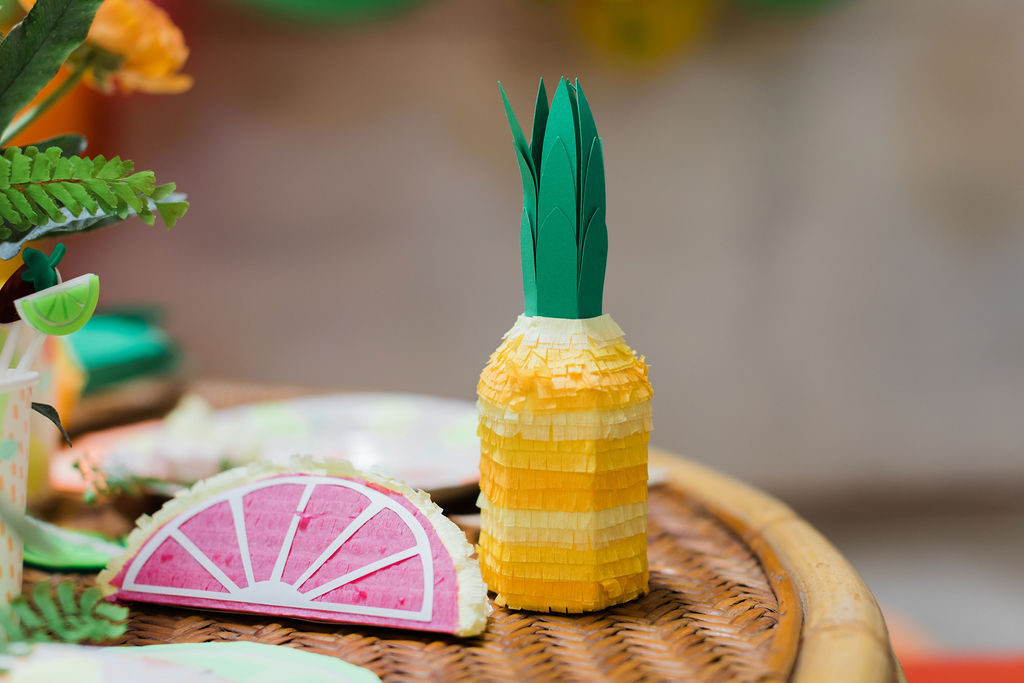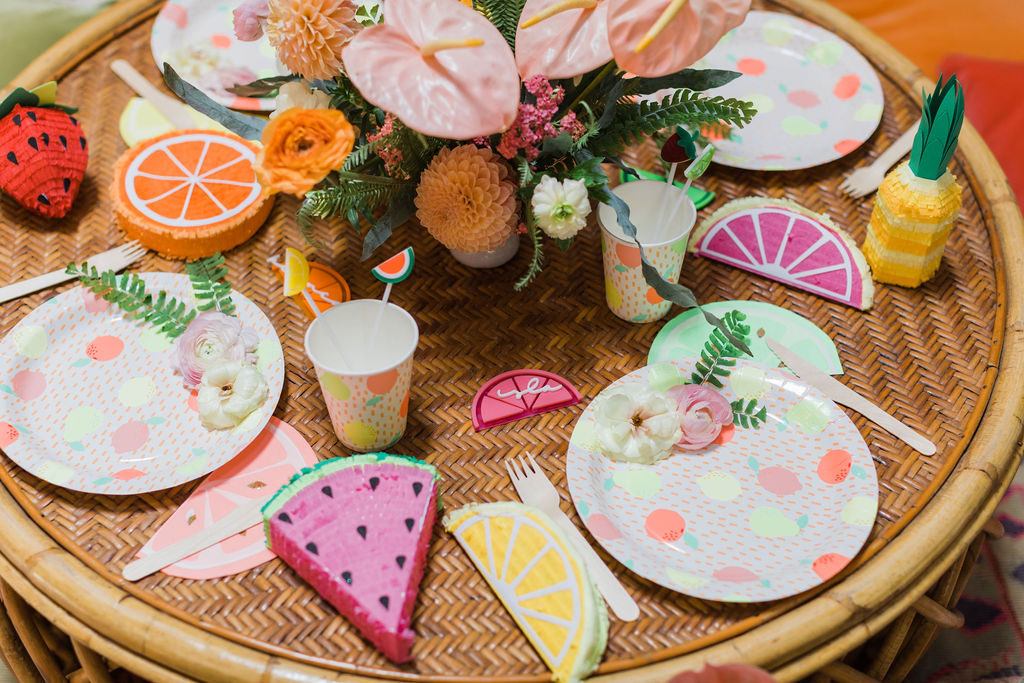 The details are always my favorite part and David and Leanna didn't disappoint. I am truly obsessed with what she did for this one. From the place cards to the stir sticks and everything else!! She's so darn talented and I love everything she does for us and our clients.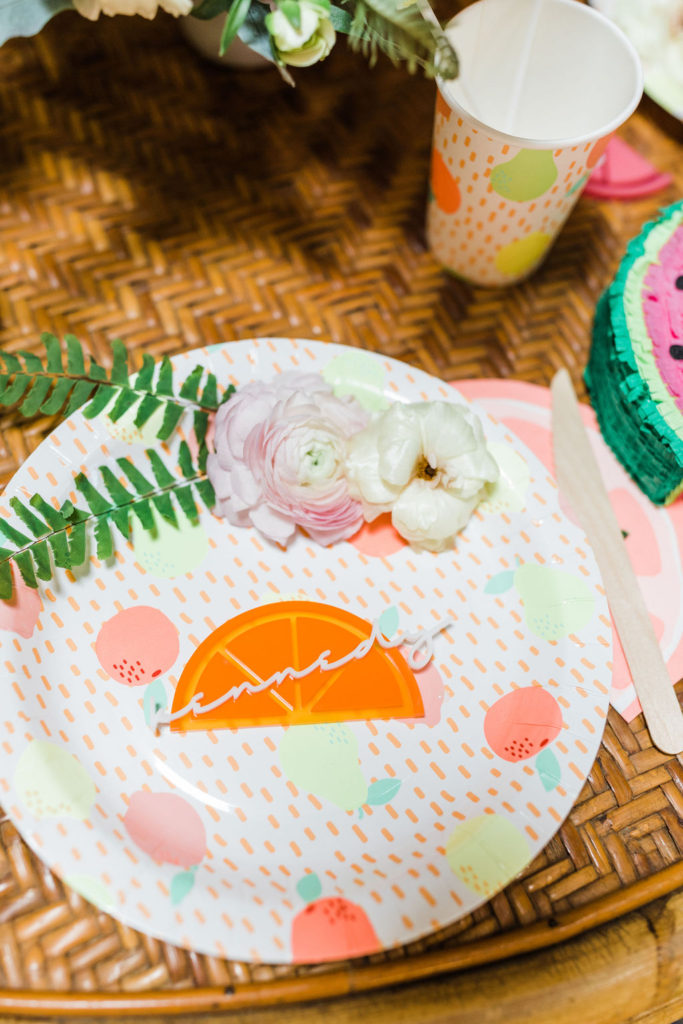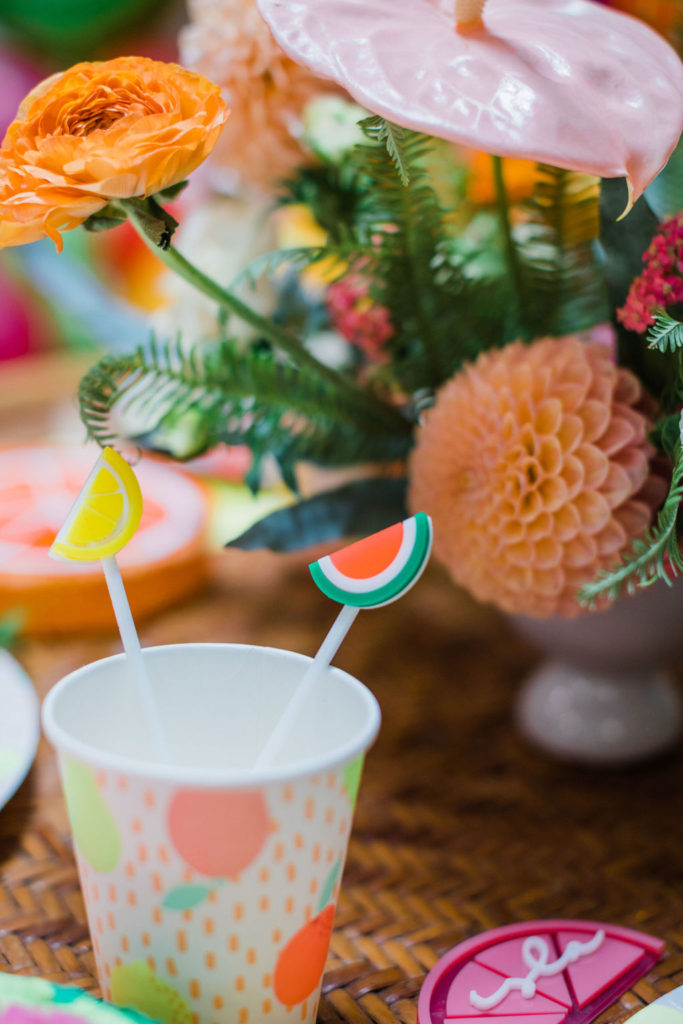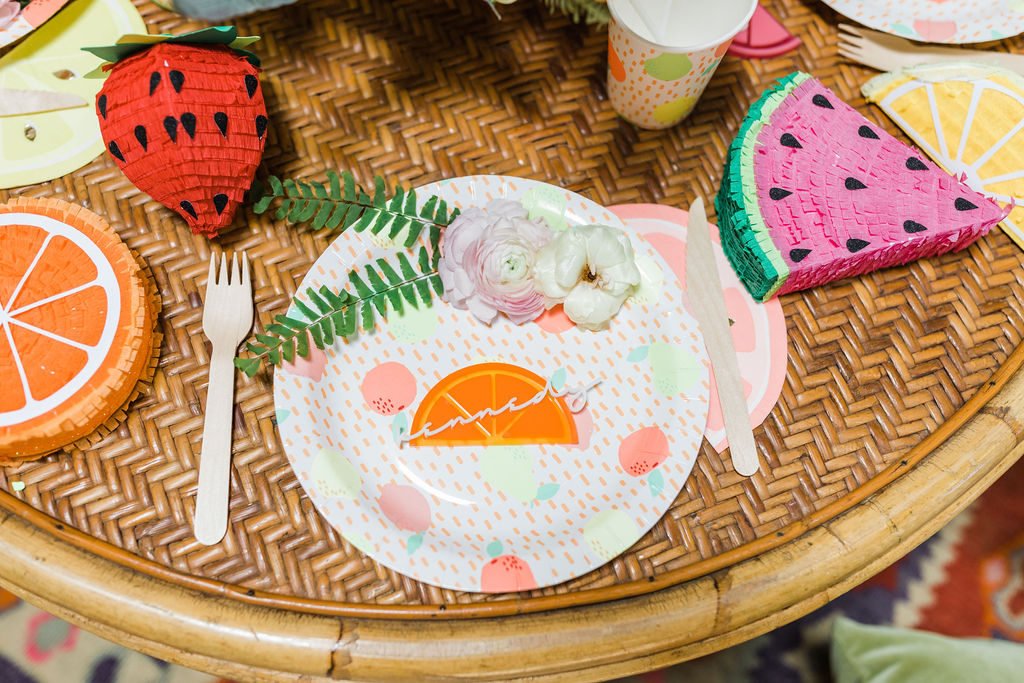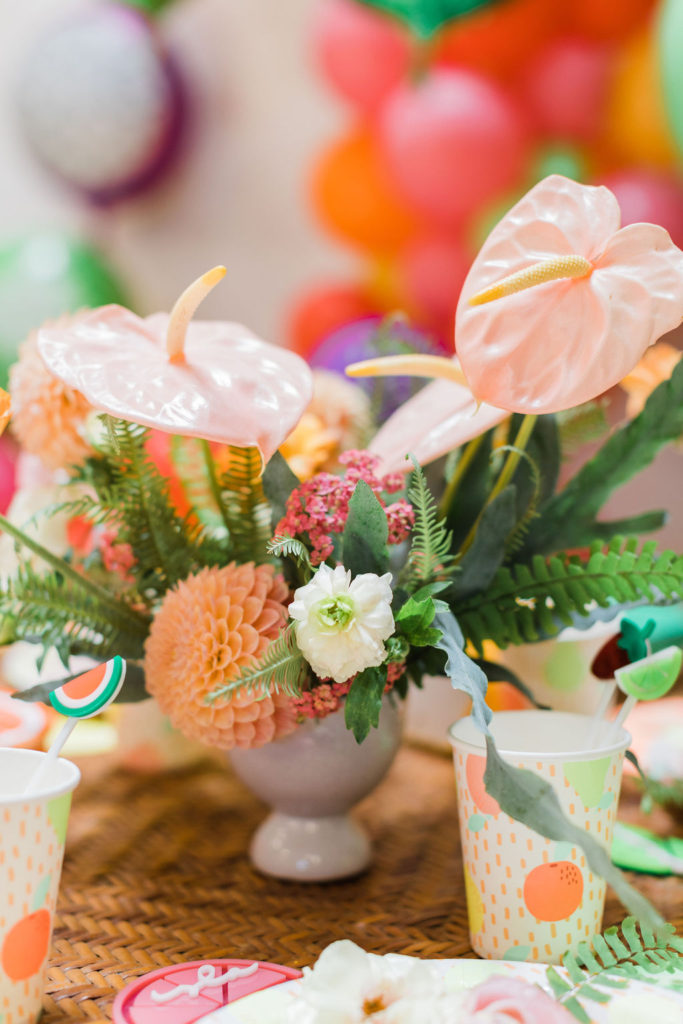 The most gorgeous blooms! Tropical florals are always so much fun, and they bring life to every event. Third & Park knows how to make tropical magic!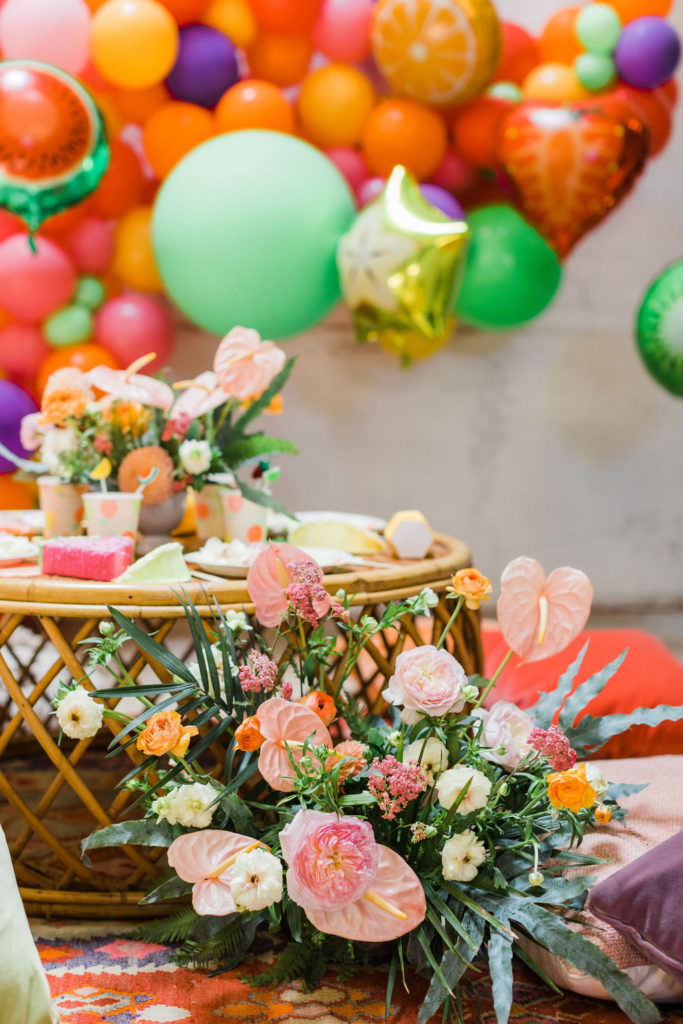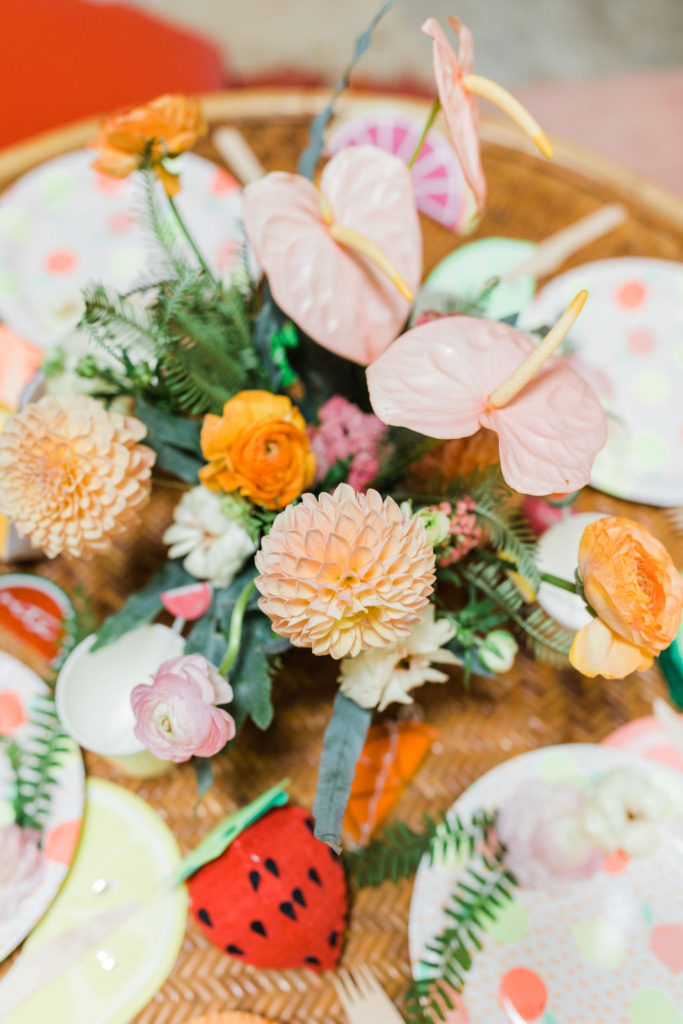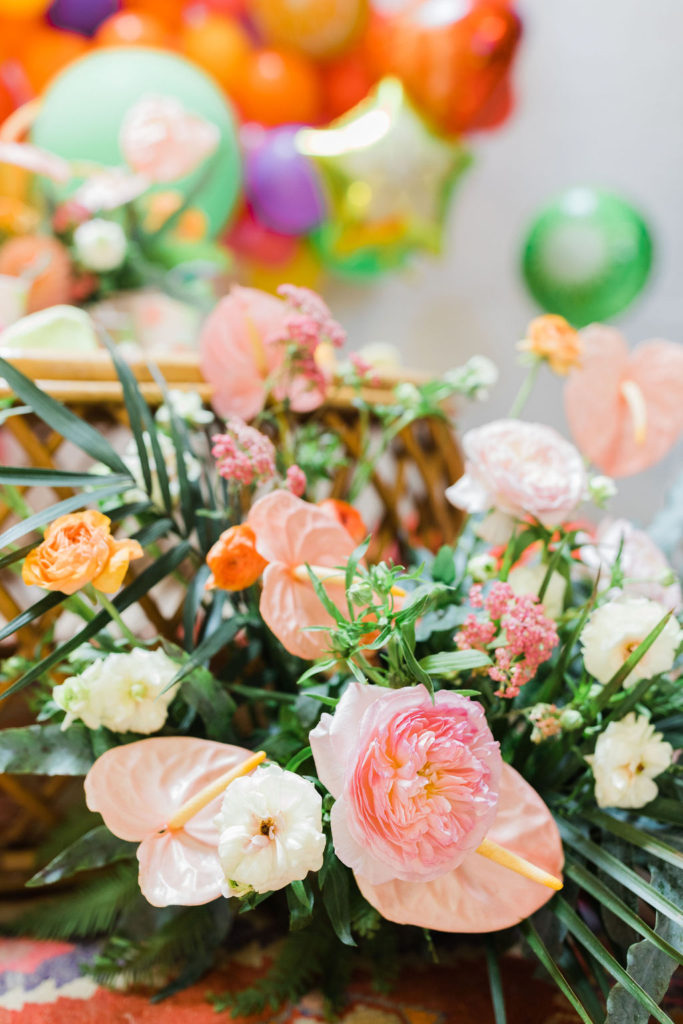 Such a cute little scene… Now we just need some cute friends to join in on the fun!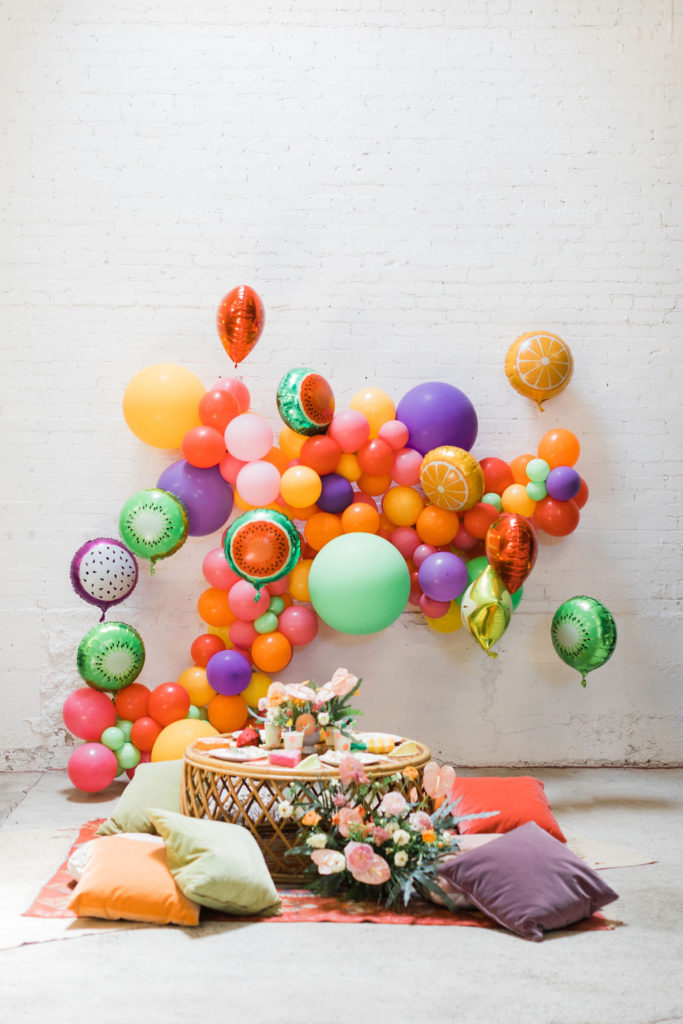 Snap! And just like magic, there they are!!!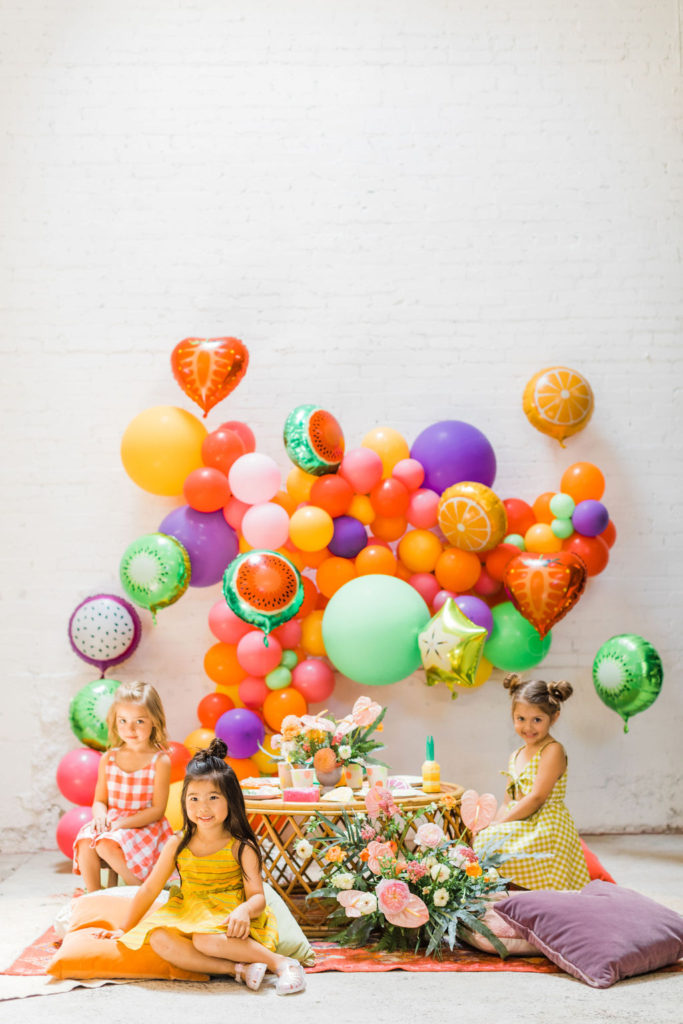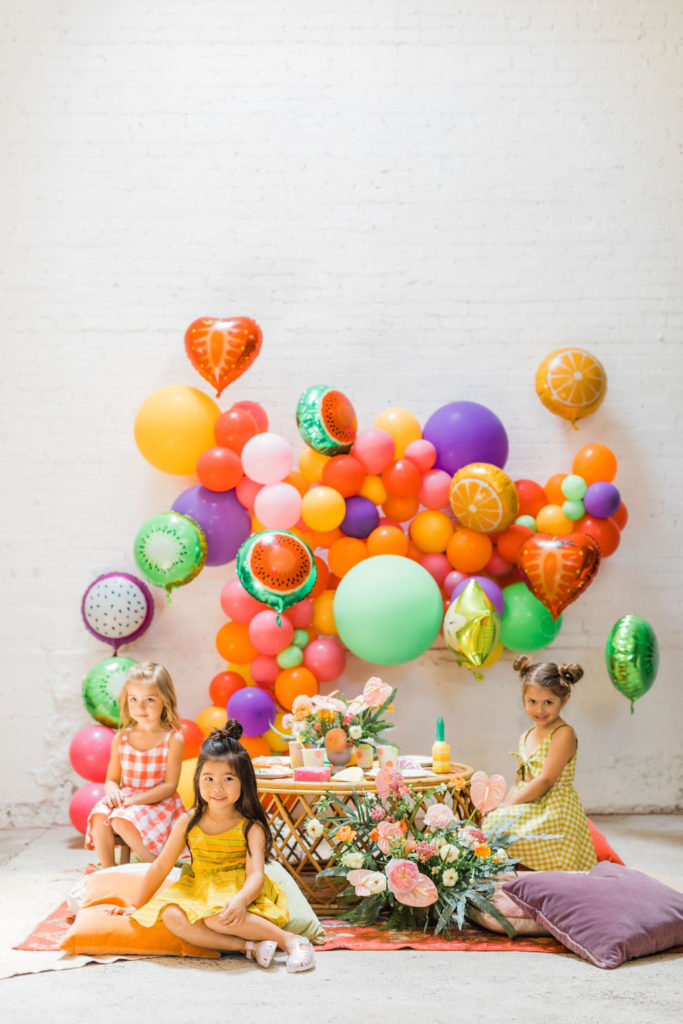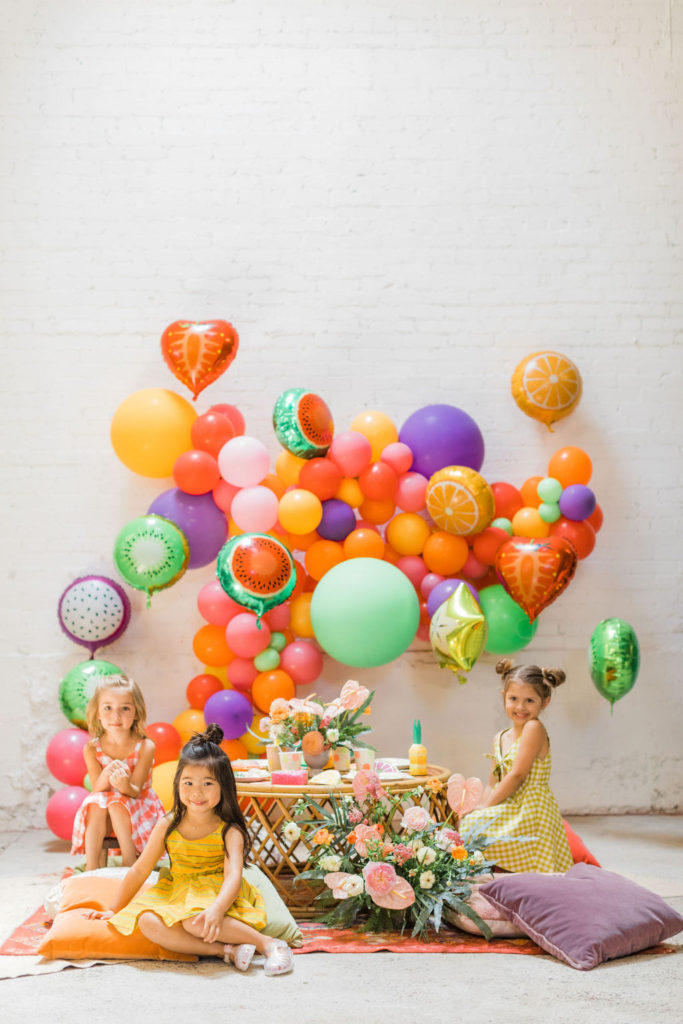 Cheers!!! This is going to be a fun one!!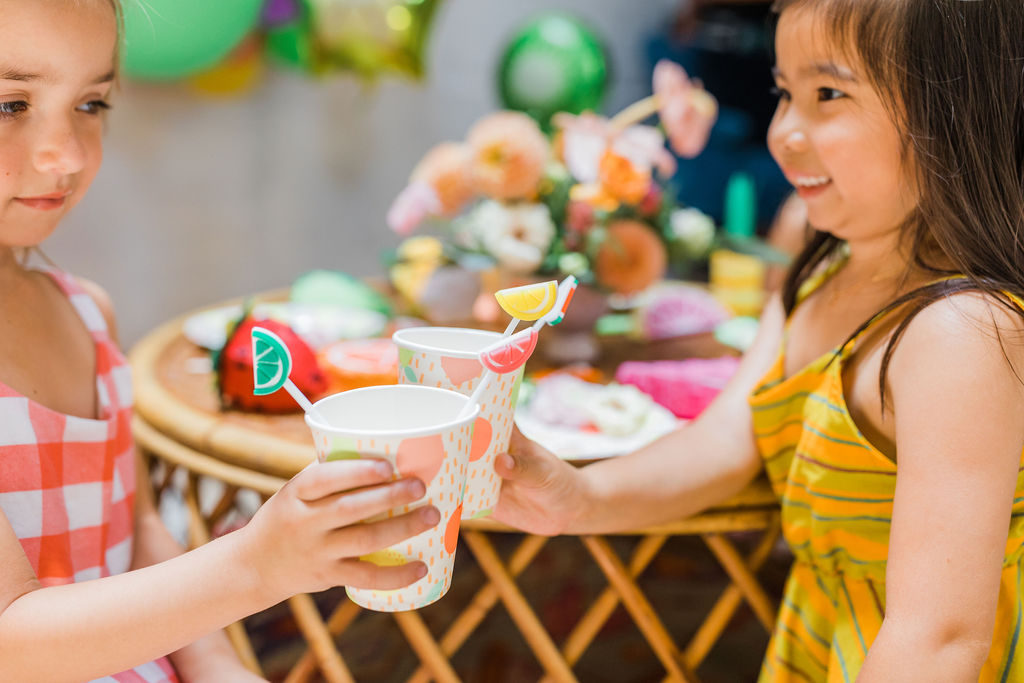 The girls are all dressed in Kinder Co – one of my favorite girl brands! The dresses can be worn two ways and I love her choice of fabrics and prints. Oh, if I had a girl…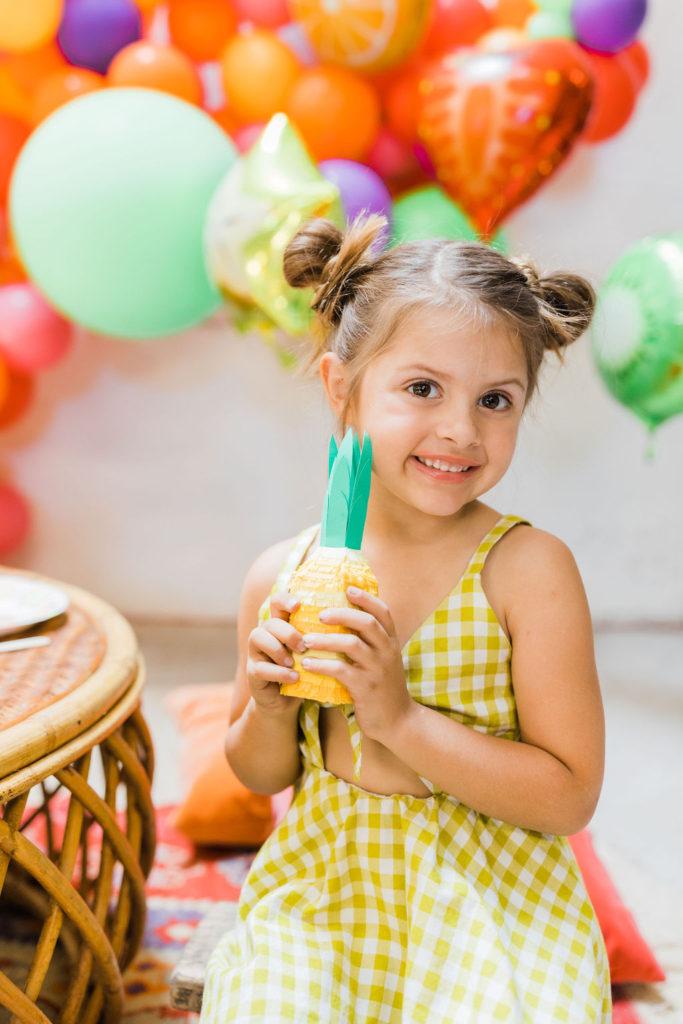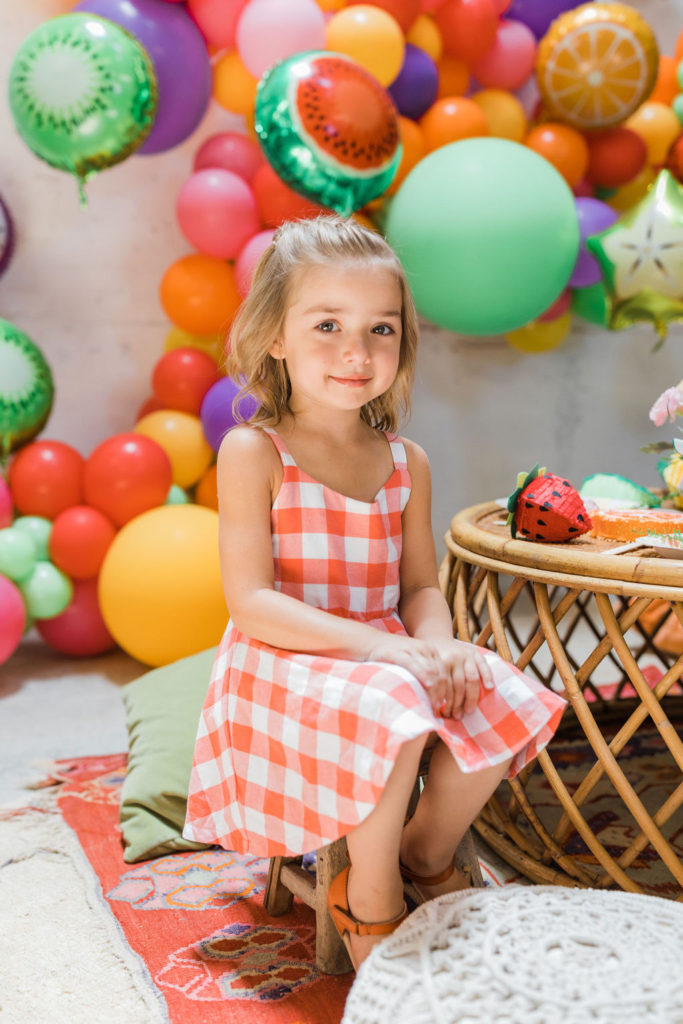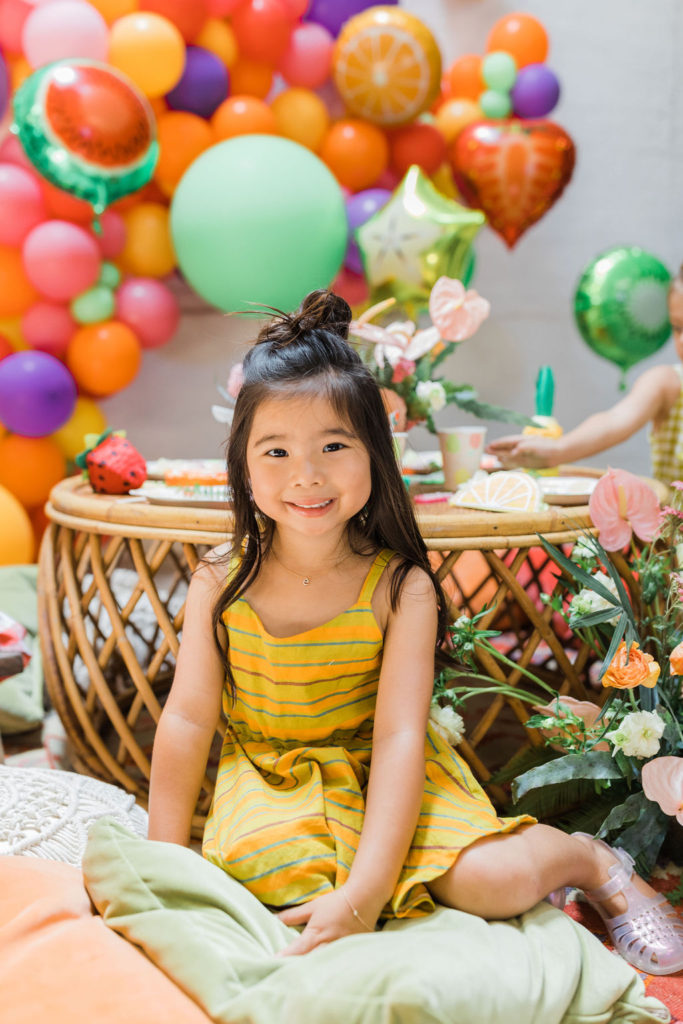 Look at these cuties!! These three had so much fun together, one of my favorite part of doing kid's shoots is seeing the littles play together and form new friendships!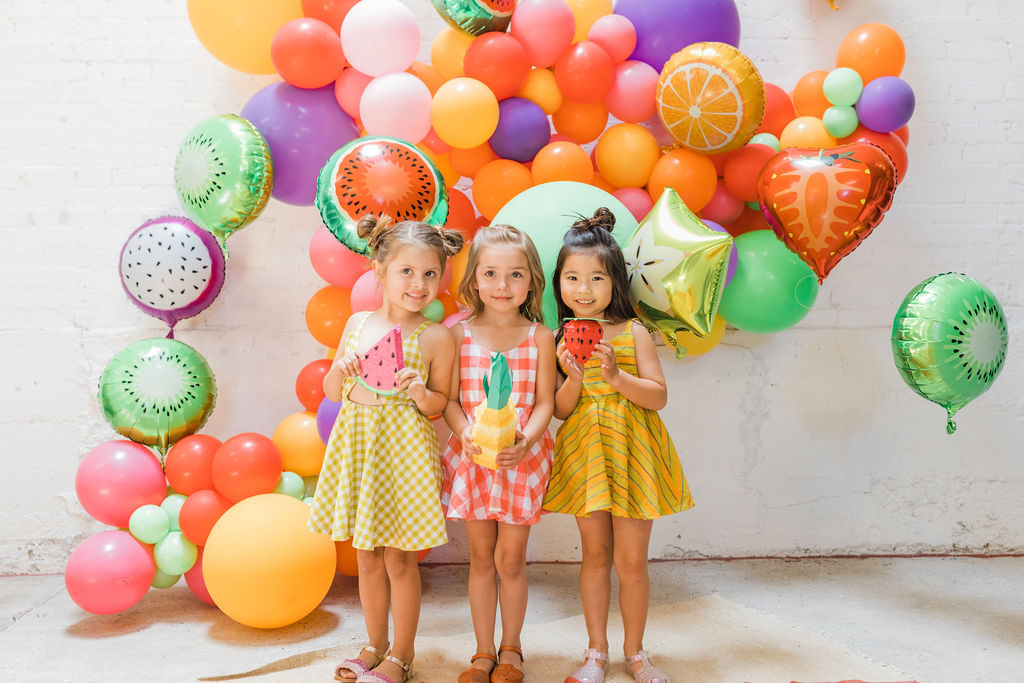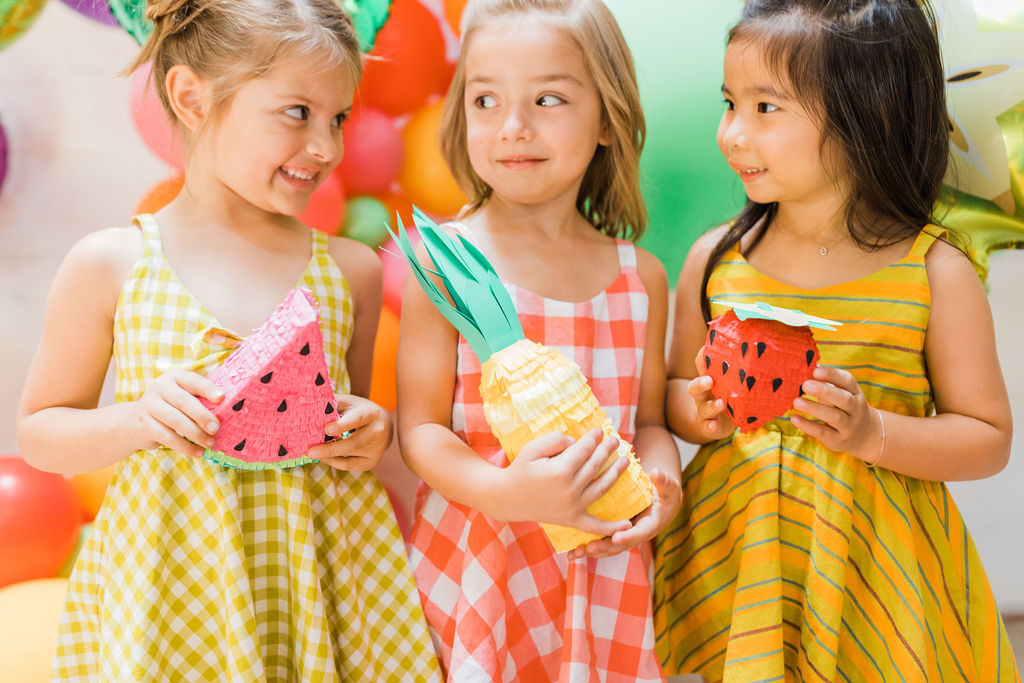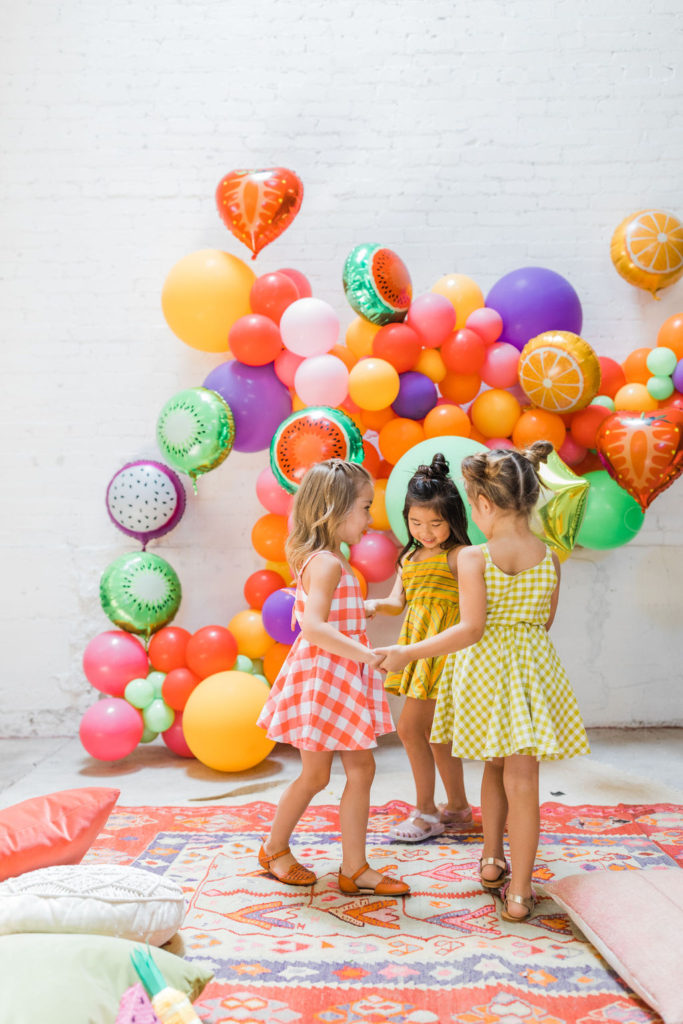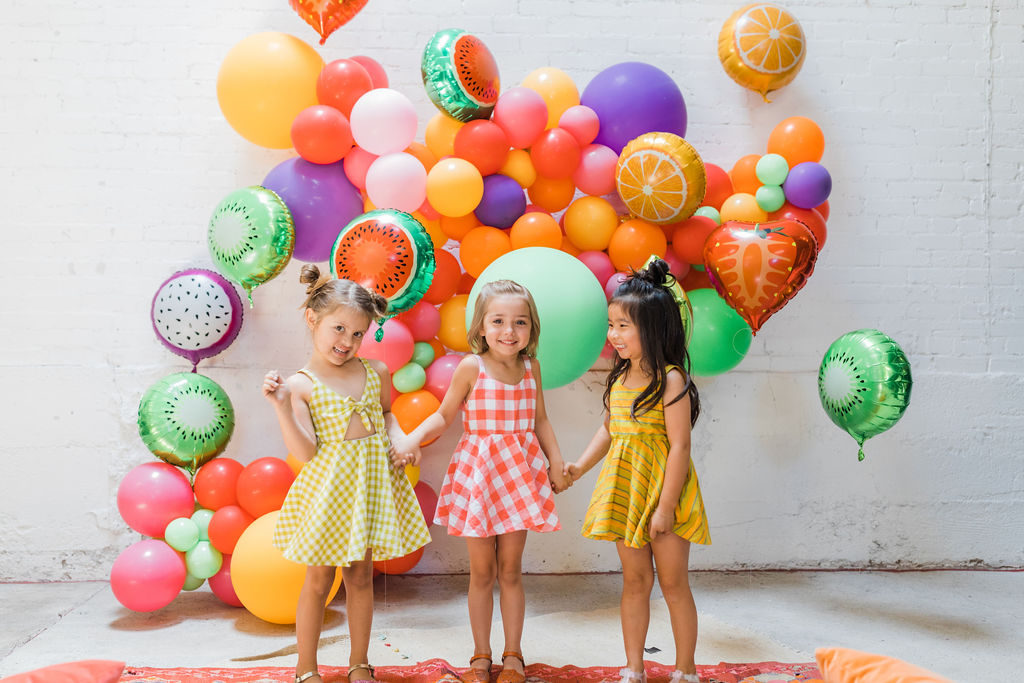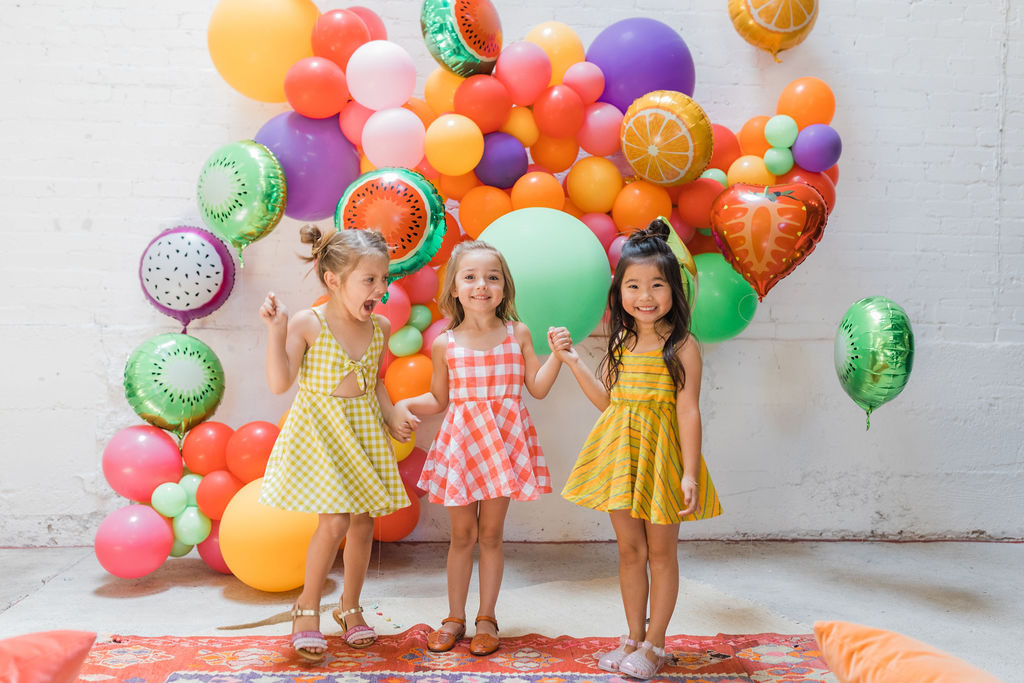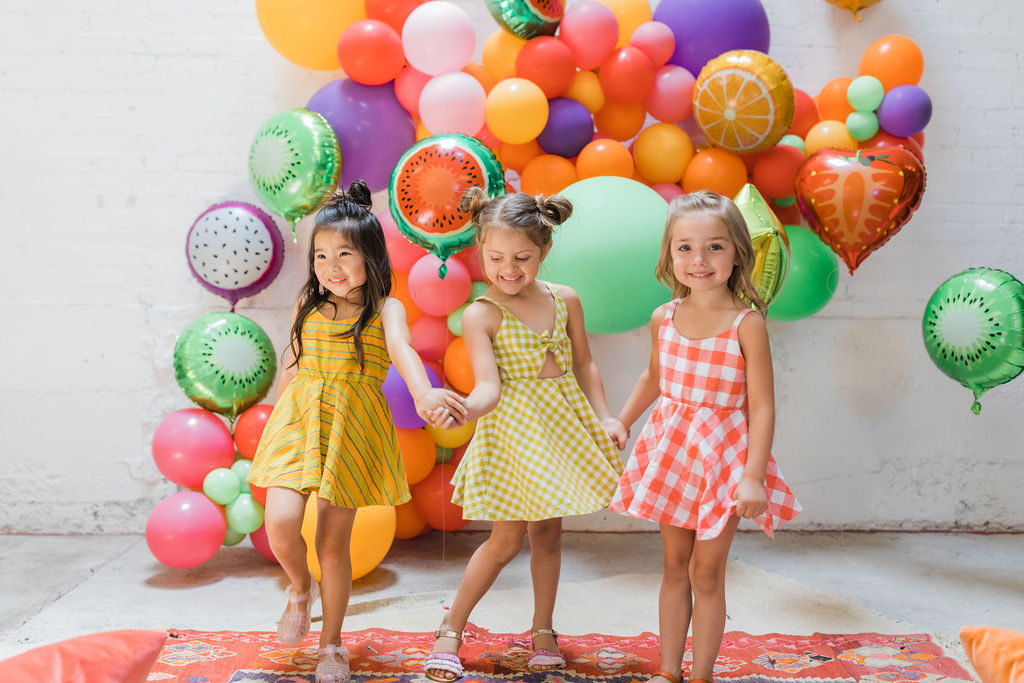 Group hug!!!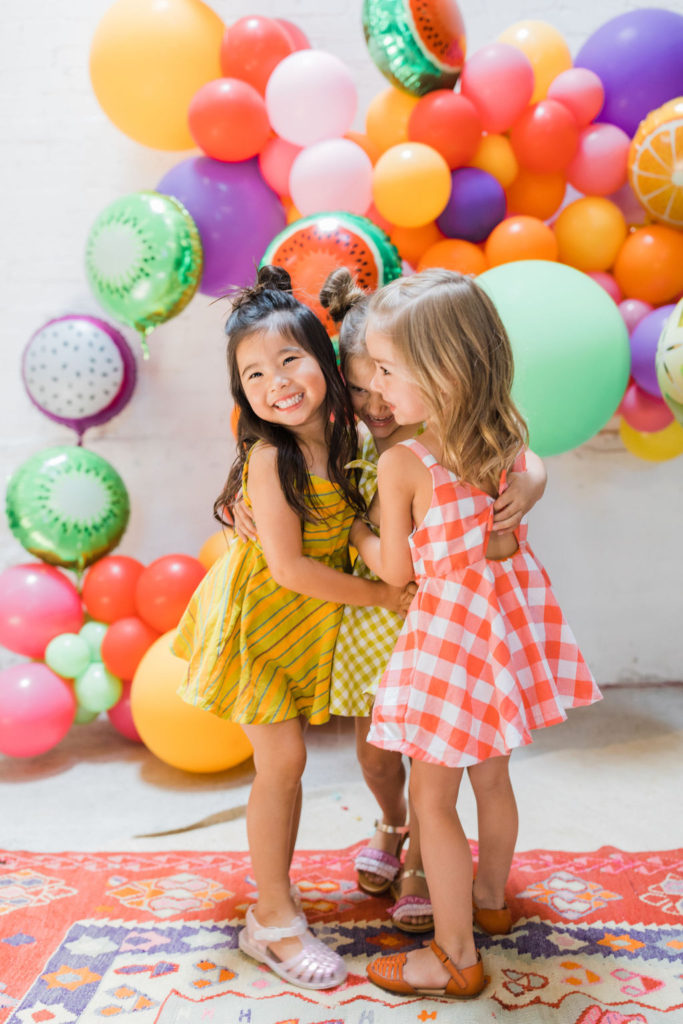 This is Miss Isla, Leah's little girl. I love her to pieces!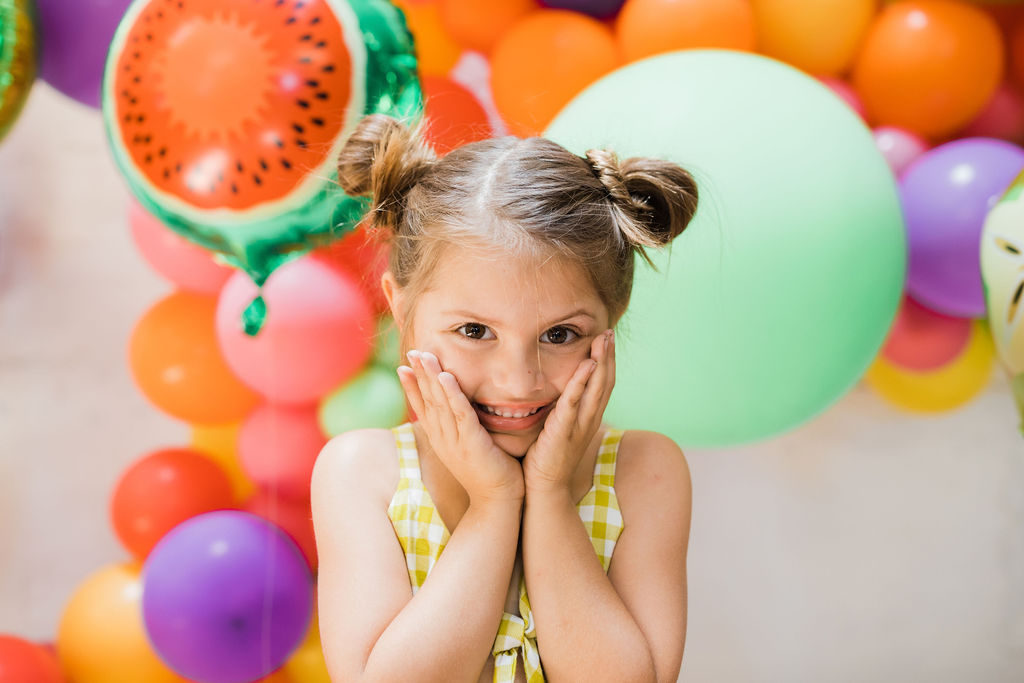 This is Miss Vita, she's a little doll!
And Miss Kennedy who couldn't get any cuter…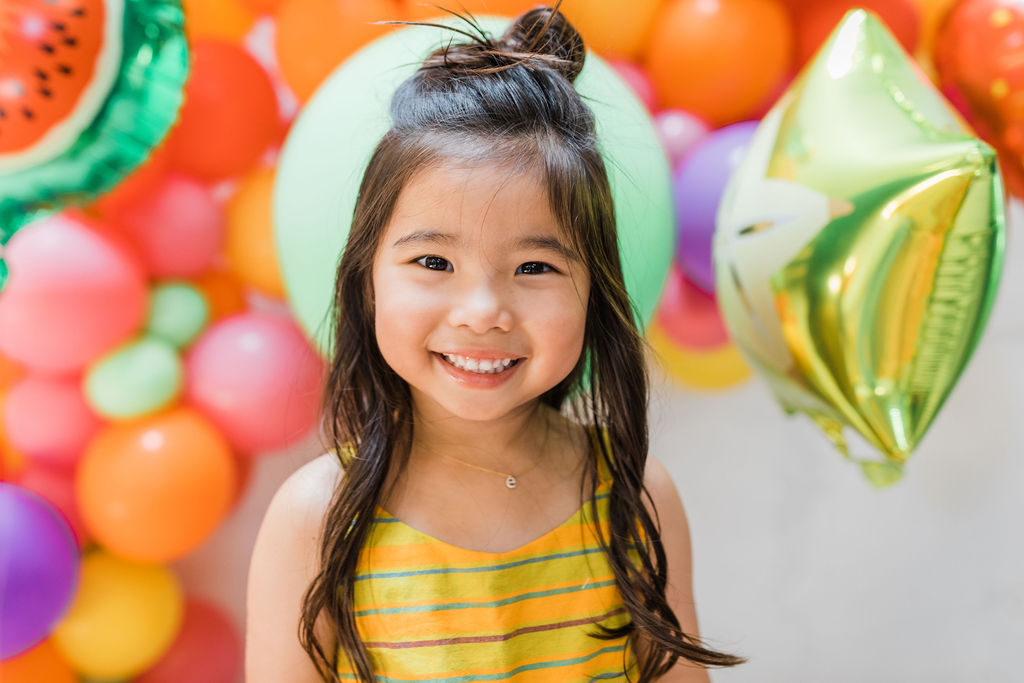 This hand-painted signage by David and Leanna just makes me so happy! I love seeing my sweet friend's talent, and this signage is so freaking cute…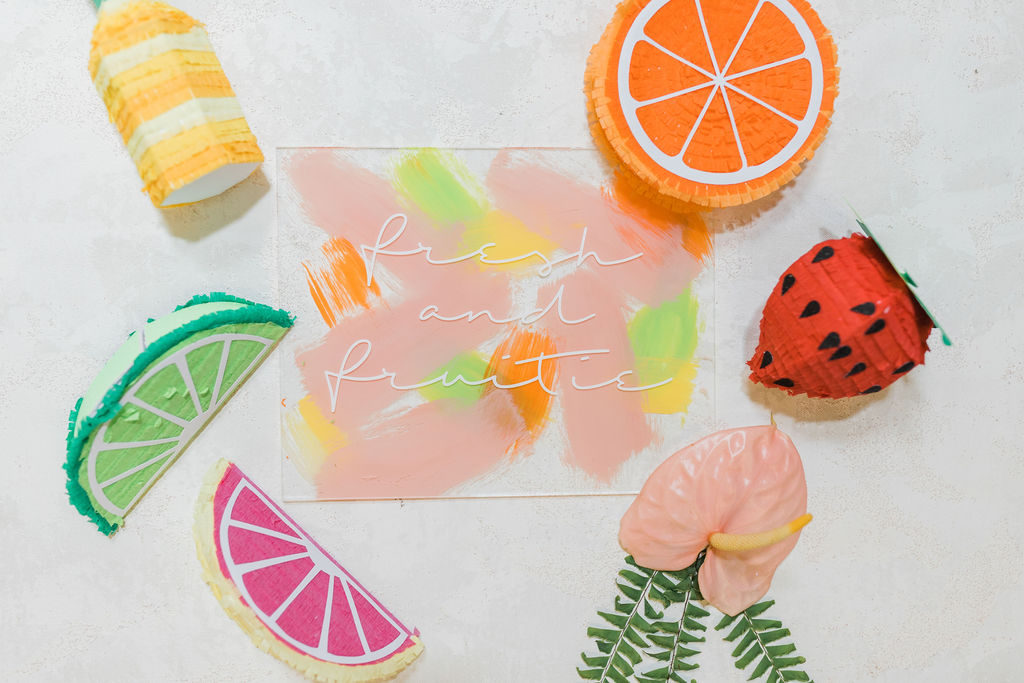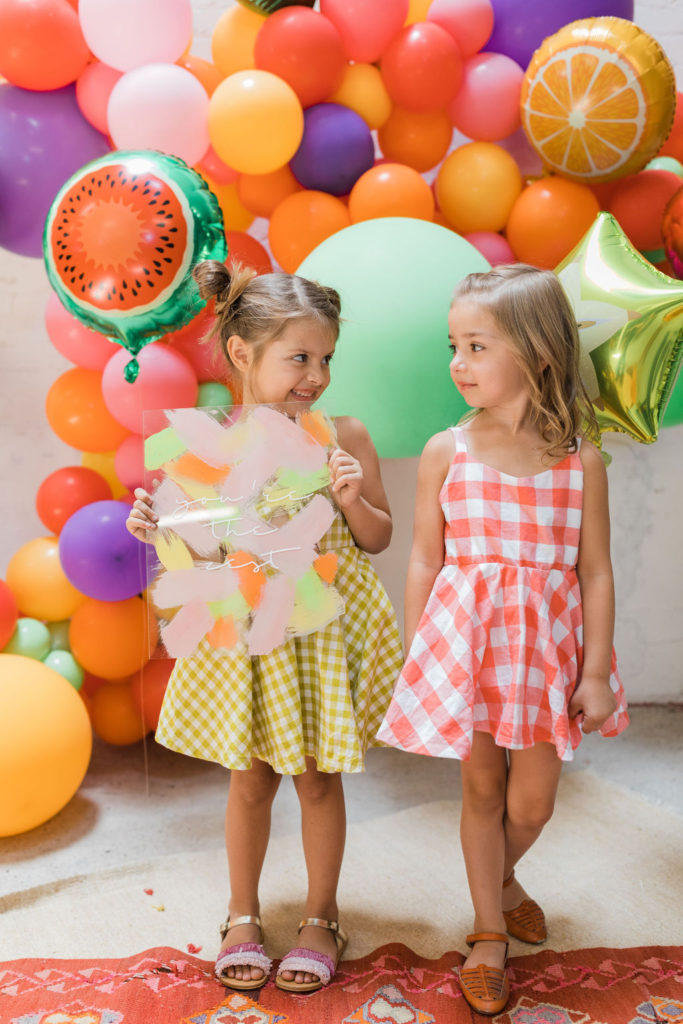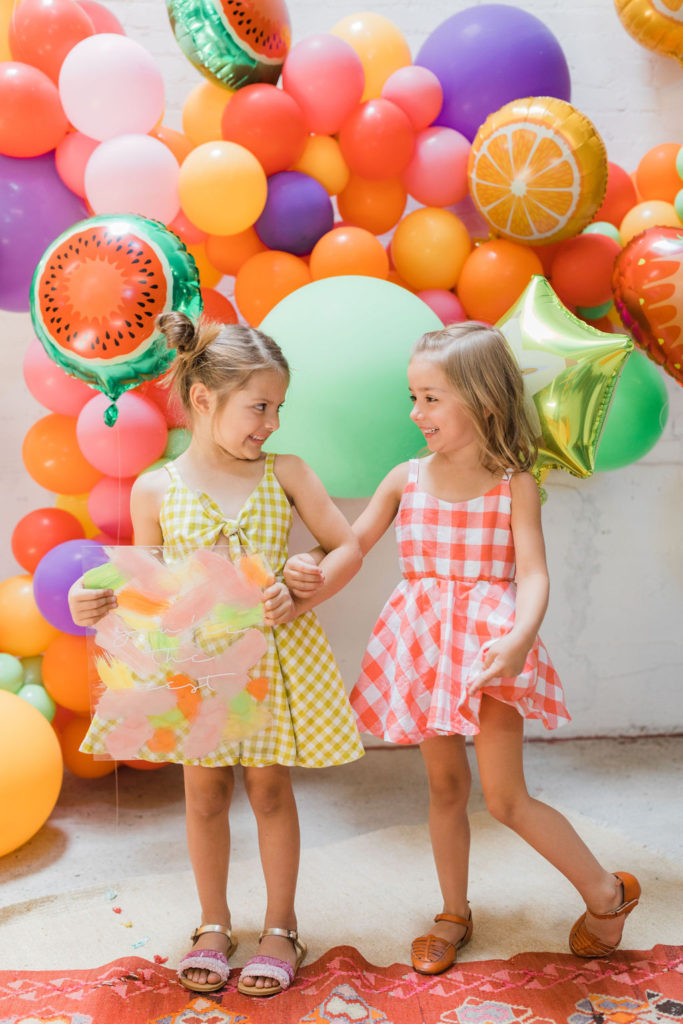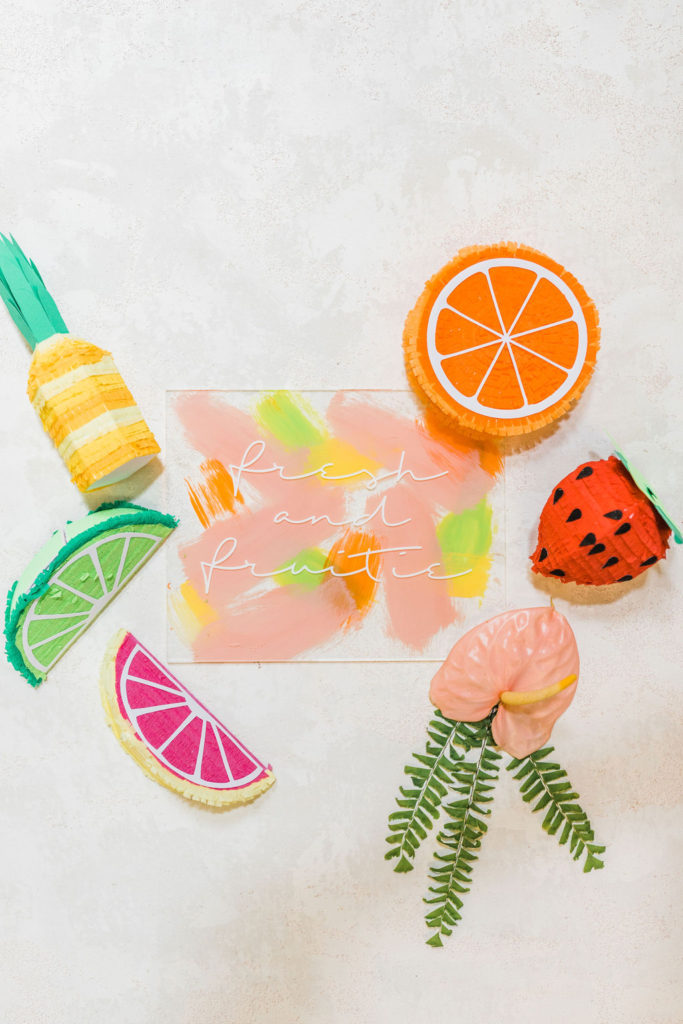 You know we couldn't get fresh and fruity without amazing desserts! Sugar Crush Sweets outdid herself with this adorable cake and the cutest cake pops. There are so many options with desserts for tutti-fruity parties, and just saying… Lots of cocktail options for the parents too!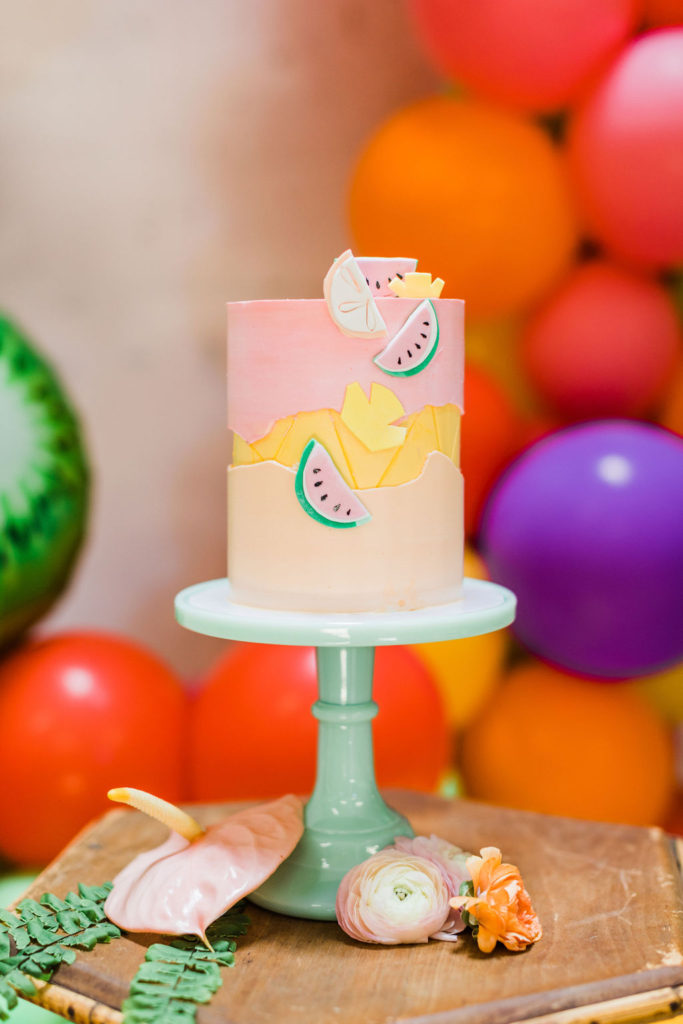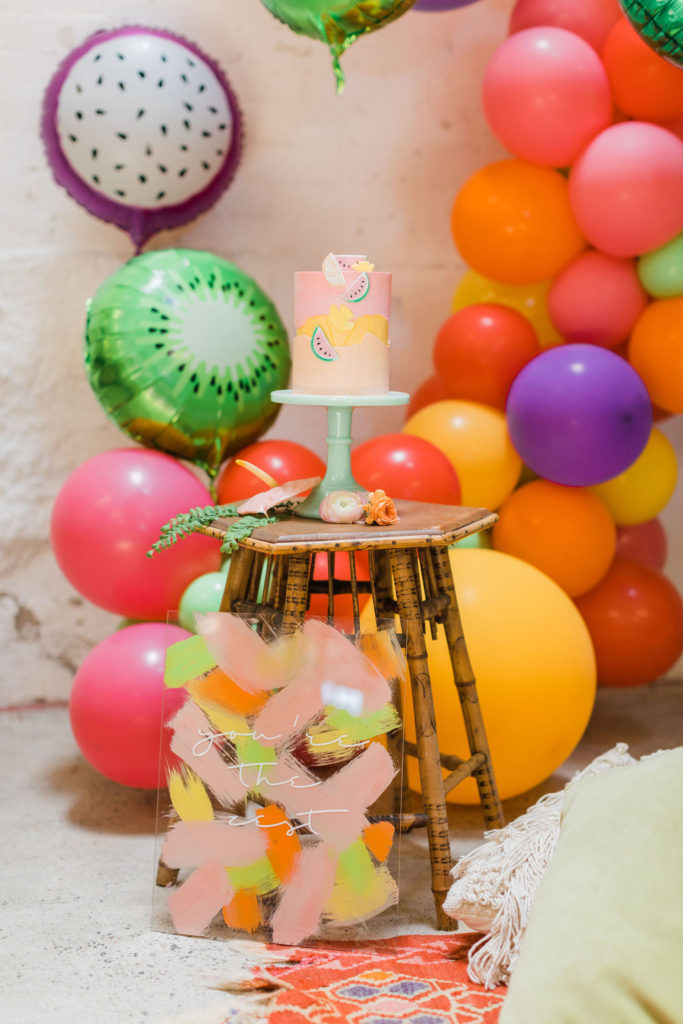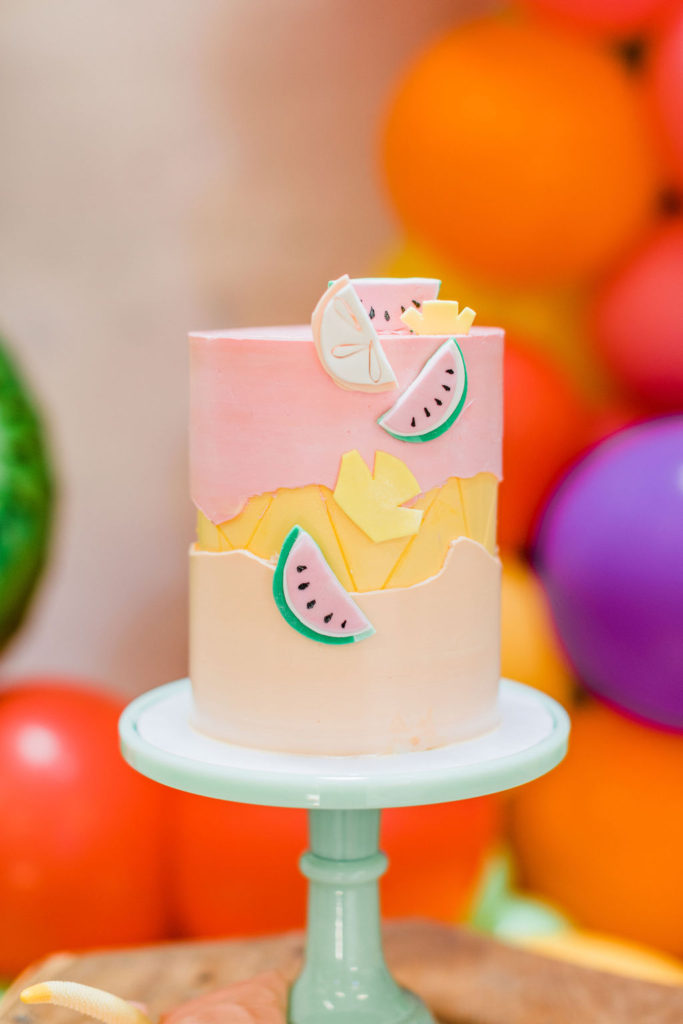 Aren't these the cutest ever?! DYING!!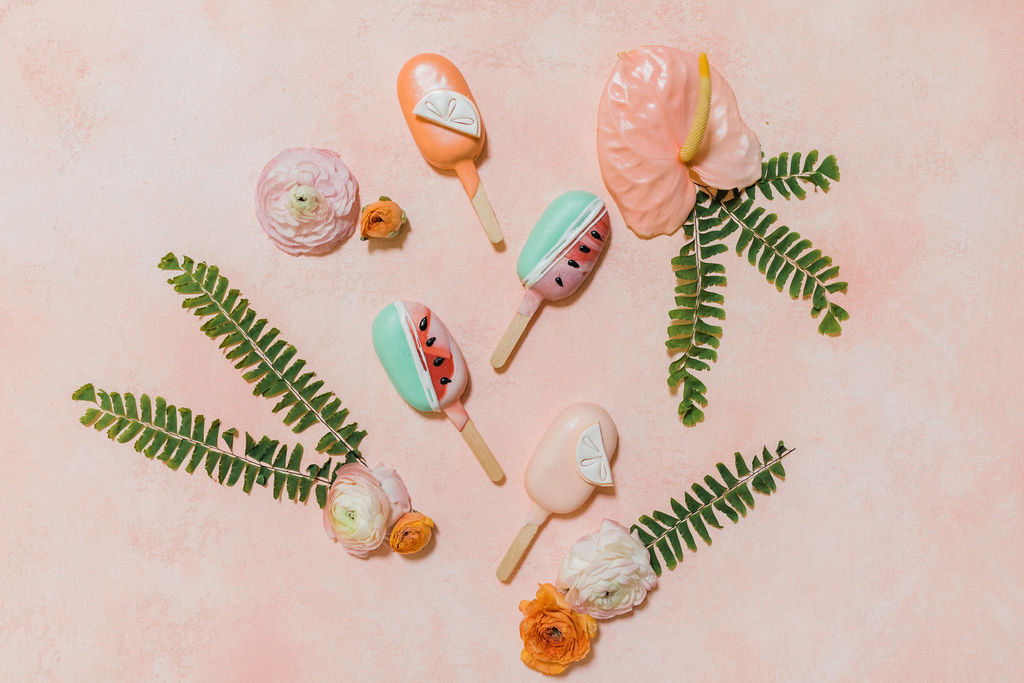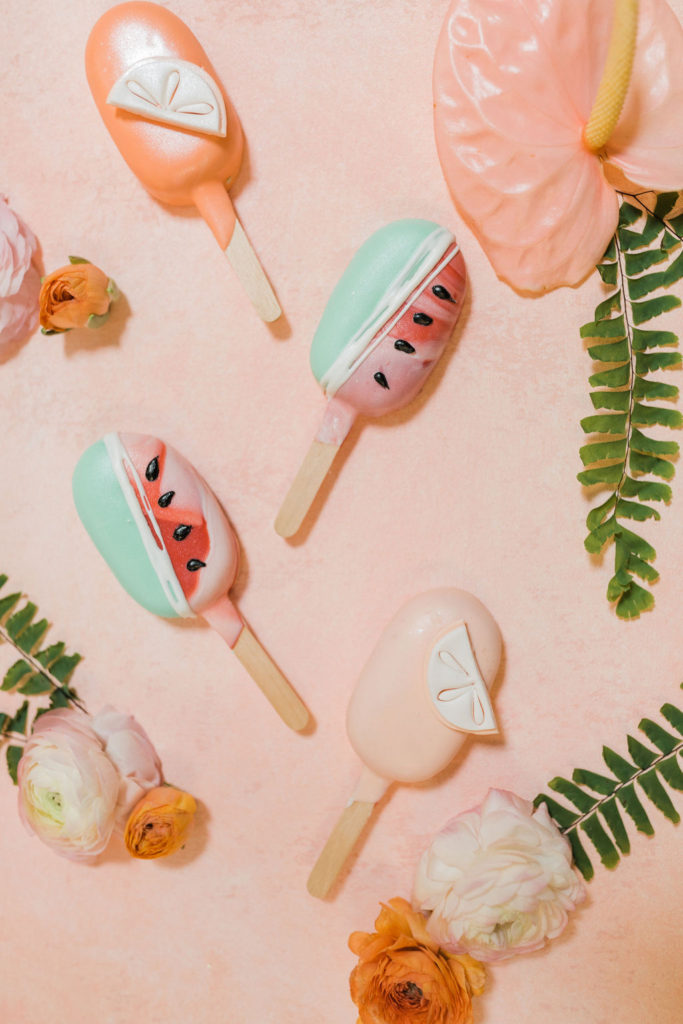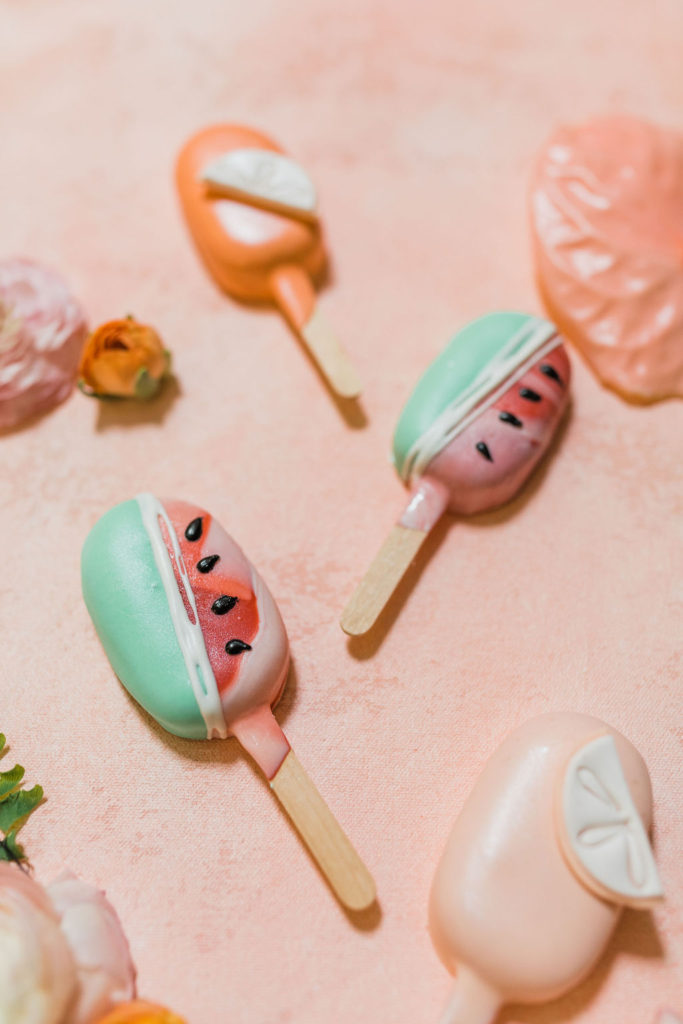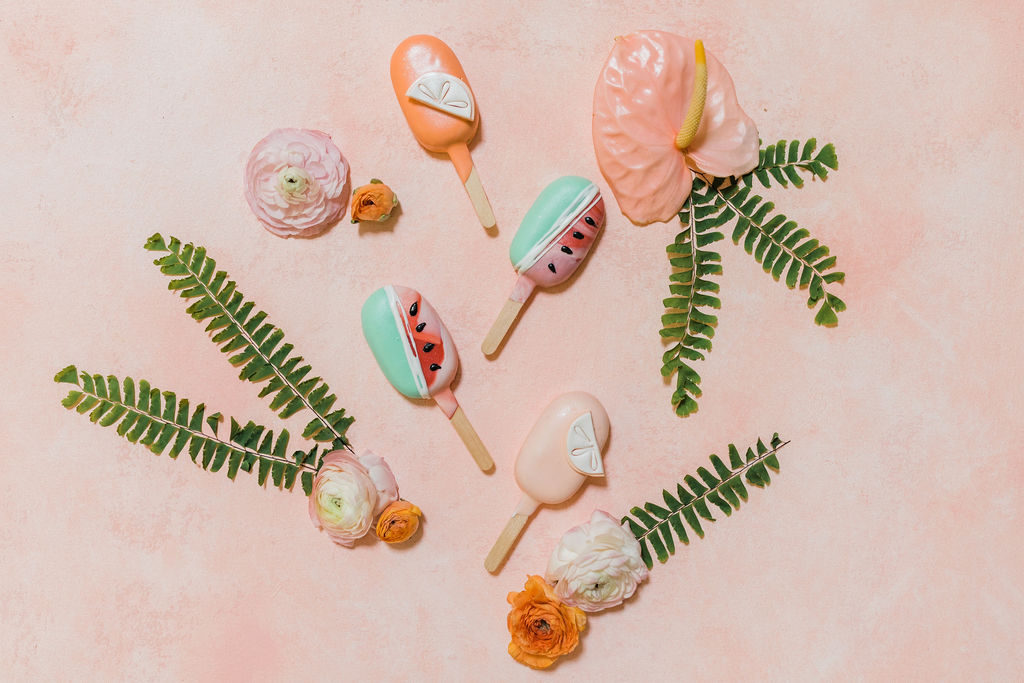 The girls loved the desserts too!!! I mean, look at those smiles!!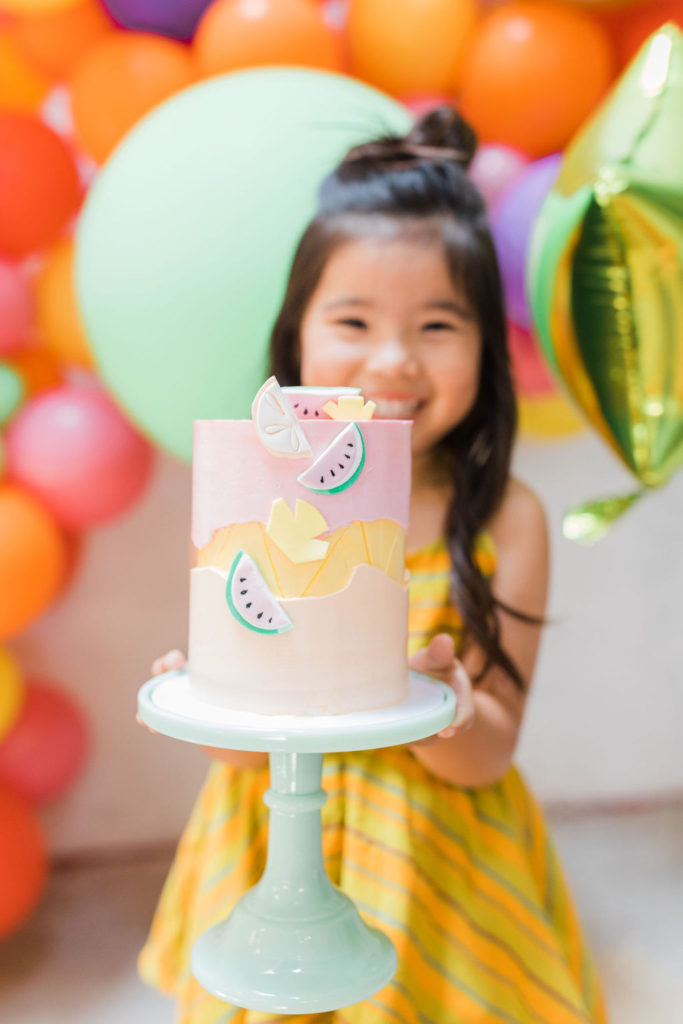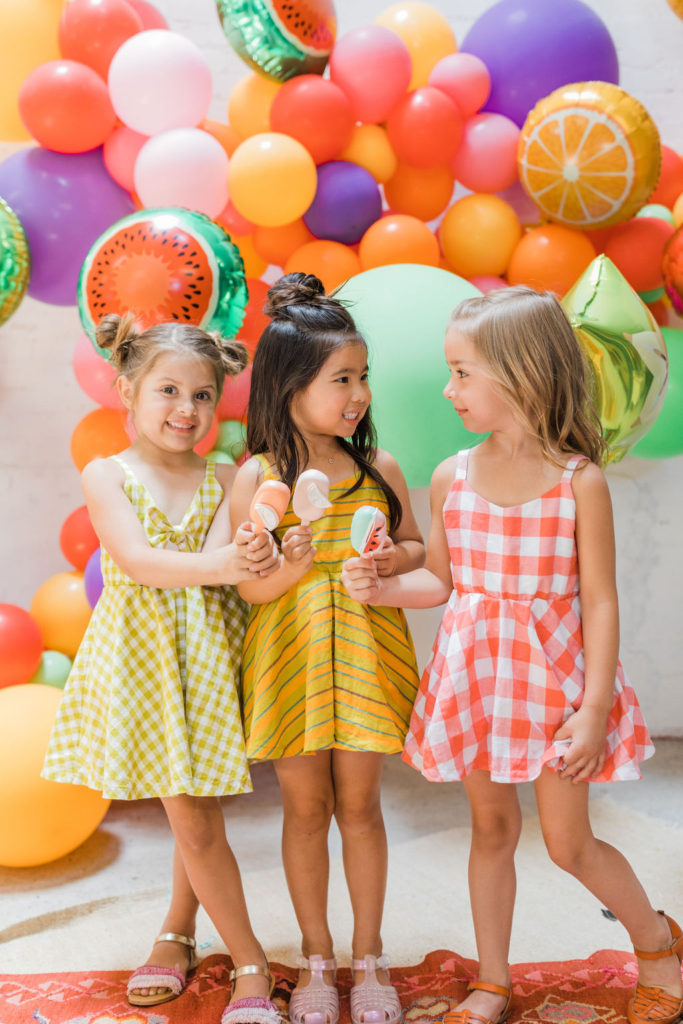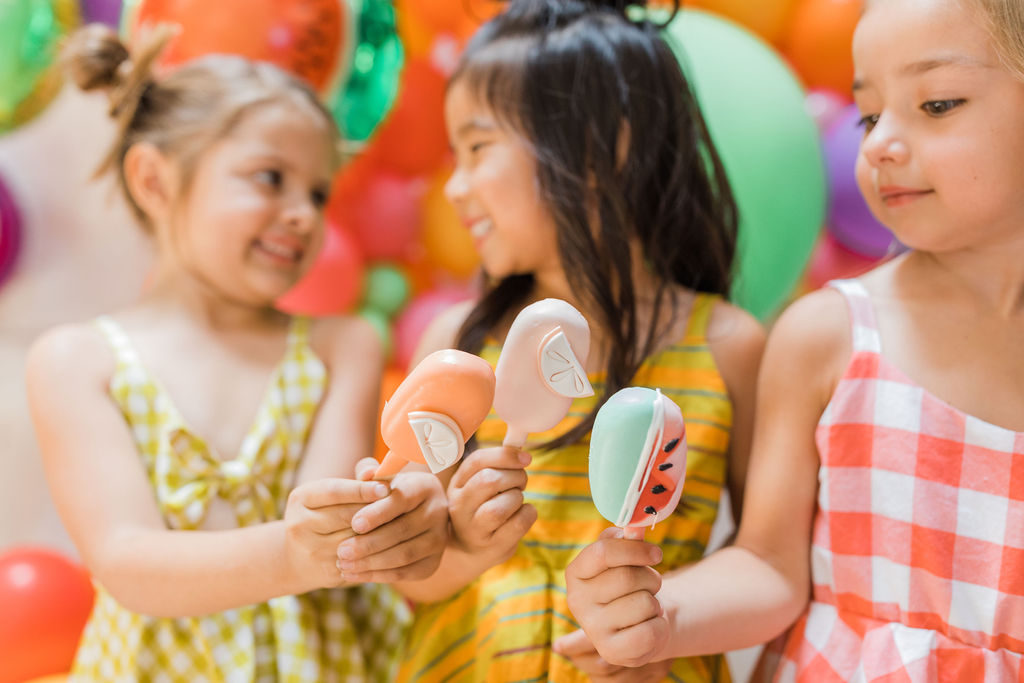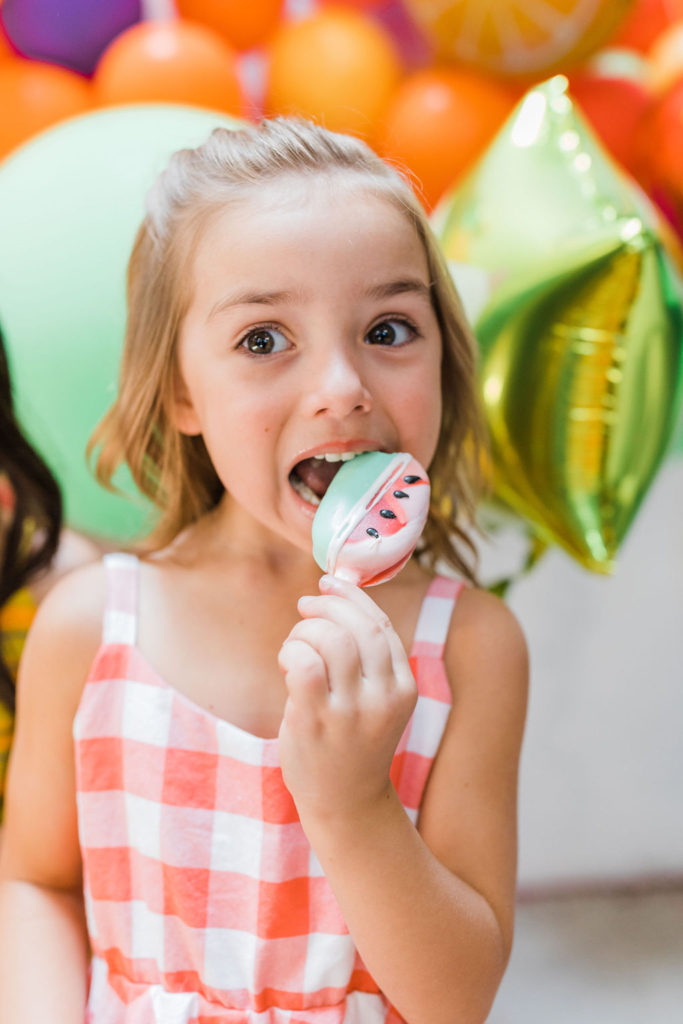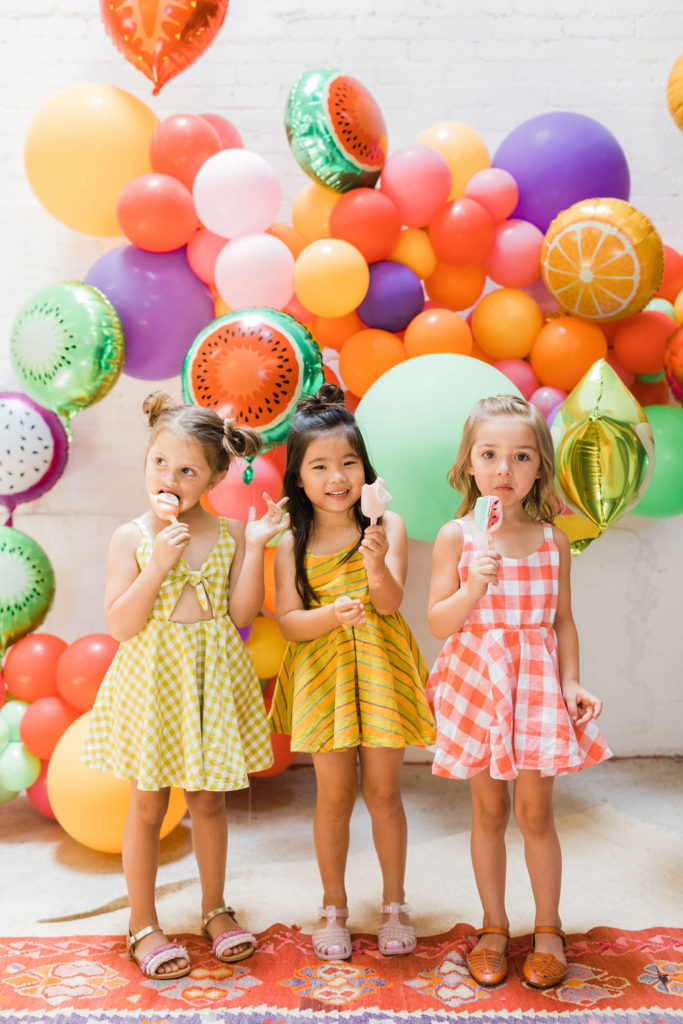 This is what happy looks like! This whole party is actually!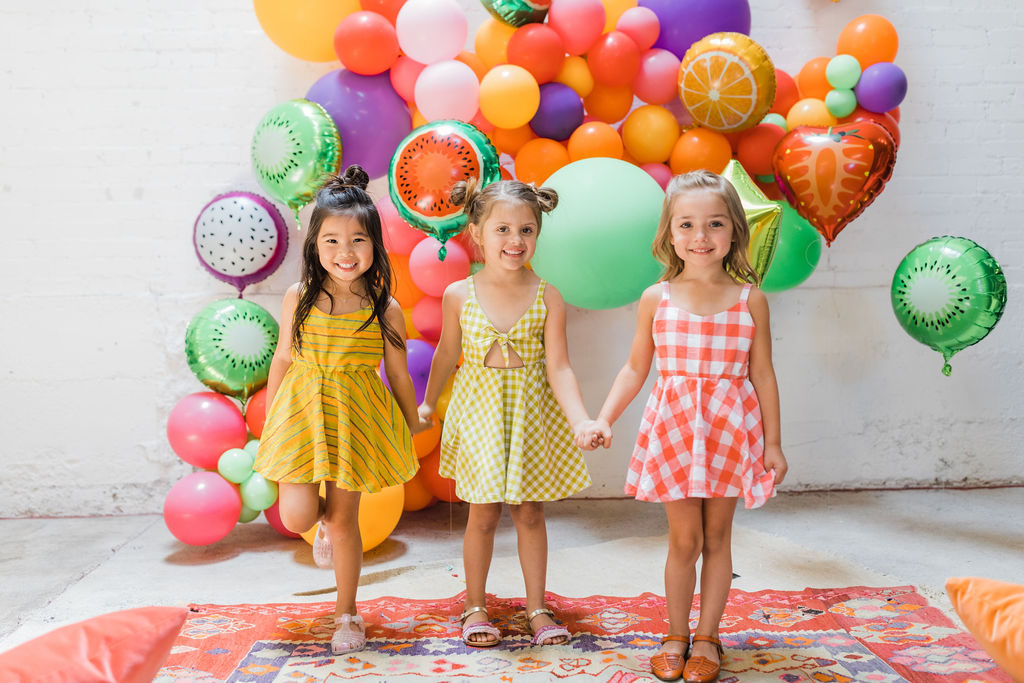 Shop the party below, you can definitely recreate this one at home!!

Stay tuned for more fruitful fun these next few weeks, we have a lot planned for you!
xx
Jacquelyn